Salina Community Theatre is very excited to announce our 61st consecutive season of production!
Next season will include four shows that our audiences will remember and have asked to see again, we open our season with a musical theatre classic
Fiddler on the Roof
Follow Tevye and the people of the little village of Anatevka, as this poor milkman deals with the challenges of raising (and marrying off) his five daughters. Fiddlers universal theme of tradition cuts across barriers of race, class, nationality, and religion, that will leave you crying tears of laughter, sadness, and joy.
September 2021
The Half-Life of Marie Curie
This powerful drama by the playwright who brought you SCT's national-award-winning Silent Sky, explores the  power of female friendship between two brilliant women, both mothers, widows, and fearless champions of scientific inquiry.
October 2021
White Christmas    
The Musical
This holiday classic, based on the beloved, timeless film, is a heartwarming musical adaptation that features 17 great Irving Berlin songs! Wrap yourself in the warmth of those Irving Berlin classics and some of the lesser-known highly entertaining, musical numbers. Perfect for the whole family to celebrate the holidays!
November – December 2021
Bus Stop

We are reviving the first show ever produced at SCT- with Tyrees Allen in the directors chair! This romantic comedy, set in a rural Kansas diner, brings together an unlikely group that must take shelter during a snowstorm when romance and drama take over.
January 2022
Over the River and Through the Woods

When a single , Italian-American guy from New Jersey has to tell his family he's been offered a dream job that takes him away from his beloved, but annoying grandparents, the news doesn't sit so well. And so begins a series of schemes by the grandparents to keep him around. What could possibly go wrong?
February 2022
The Play That Goes Wrong
Welcome to opening night of the Cornley University Drama Society's newest production, The Murder at Haversham Manor, where things are quickly going from bad to utterly disastrous. The accident-prone thespians battle against all odds to make it through to their final curtain call, with hilarious consequences! This smash-hit farce will leave you aching with laughter!
April 2022
Kinky Boots
Trying to live up to his fathers legacy and save his family business, Charlie finds inspiration in the form of Lola, a fabulous entertainer in need of some sturdy stilettos. As they work to turn the factory around, this unlikely pair find that they have a lot in common, and discover that, when you change your mind about someone, you can change your whole world.
June 2022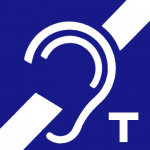 We're proud to announce the installation of Telecoil Loop hearing assistance system in both the Kephart Theatre and the Sunflower Financial Theatre. During our 2014-2015 season, several patrons approached us about this system, which requires no external apparatus to access the enhanced auditory signal. Any partron that has a hearing aid device, as long as it has the telecoil installed, can access the system through their own device.
SCT also offers headsets for the hearing impaired upon request, requiring only a valid I.D. for the rental.