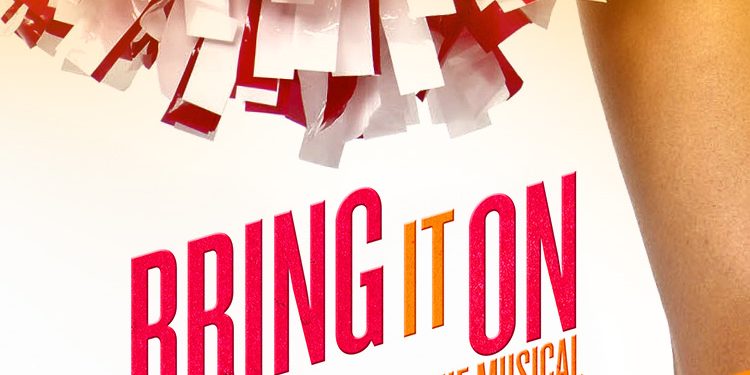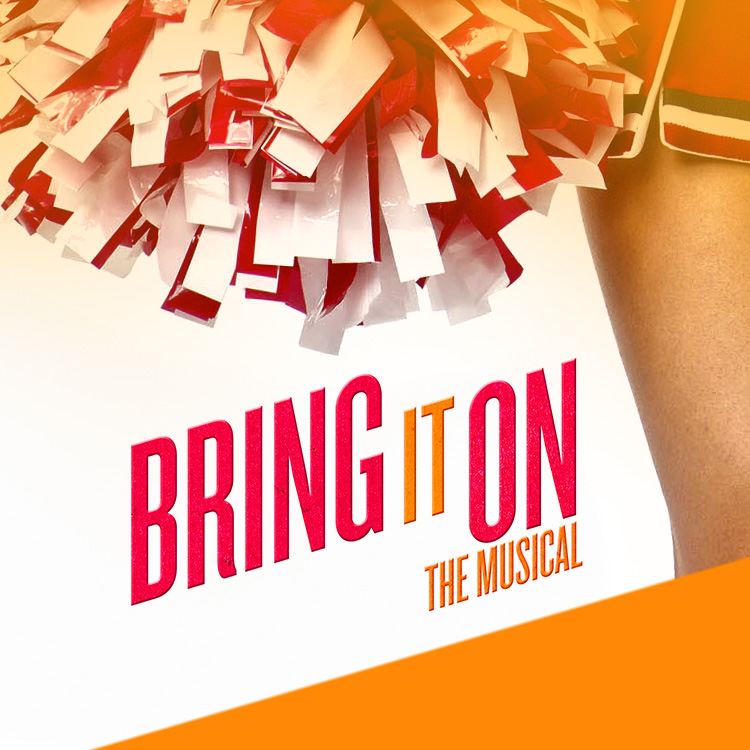 PUBLIC PERFORMANCE: JULY 30-AUGUST 1
GRADES 8-COLLEGE
Book by Jeff Whitty  |  Lyrics by Amanda Green and Lin-Manuel Miranda  |  Music by Tom Kitt and Lin-Manuel Miranda  |  Inspired by the Motion Picture Bring It On released by Universal Pictures and Written by Jessica Bendingere
Bitingly relevant, sprinkled with sass, and inspired by the hit film, Bring It On: The Musical takes audiences on a high-flying journey filled with the complexities of friendship, jealousy, betrayal, and forgiveness. Uniting some of the freshest and funniest creative minds on Broadway, Bring It On features an original story by Tony Award-winner Jeff Whitty (Avenue Q), music and lyrics by Tony Award-winning composer Lin-Manuel Miranda (In The Heights), music by Pulitzer and Tony Award-winning composer Tom Kitt (Next To Normal), lyrics by Broadway lyricist Amanda Green (High Fidelity) and was nominated for the Tony Award for Best Musical.
Campbell is cheer-royalty at Truman High School and her senior year should prove the most cheertastic — she's been named captain of the squad! But an unexpected redistricting has forced her to spend her final year of high school at the neighboring, hard knock Jackson High School. Despite having the deck stacked against her, Campbell befriends the dance crew girls and, along with their headstrong and hardworking leader Danielle, manages to form a powerhouse squad for the ultimate competition — the National Championships.
This show contains some strong language and references to sex and gender identity. For more info about the content of the show, contact Shannon Garretson at 785-827-6126.
[vc_cta_button2 h2="Buy Tickets Now" style="rounded" txt_align="left" title="Text on the button" btn_style="rounded" color="orange" size="md" position="right" accent_color="rgba(255,255,255,0.06)"]
Click here to buy tickets and learn more about available show dates and times.
Go Now >[/vc_cta_button2]
Campbell: Amanda Huehl-Philips
Eva: Xan Mattek
Danielle: Maria Putzier
Nautica: Emma Snyder
Randall: Brendon Dalton
La Cienega: Jonathan Flores
Steven: Caleb Rivera
Kylar: Jace Stephenson
Skylar: Shelby Quackenbush
Twig: Dakota Baker
Bridget: Gracie Stutterheim
Cameron: Braydon Boyer
Logan Kitchener
Davonte Medina
Nathan Zimmerman
Tina Butts
Noah Endreshak
Nathan Endreshak
Tai Bounyareth
Rebecca Swartz
Annie Taggart
Jazlyn Kingsolver
Lucy Alexander
Krislynn Wiles
Emily Wiles