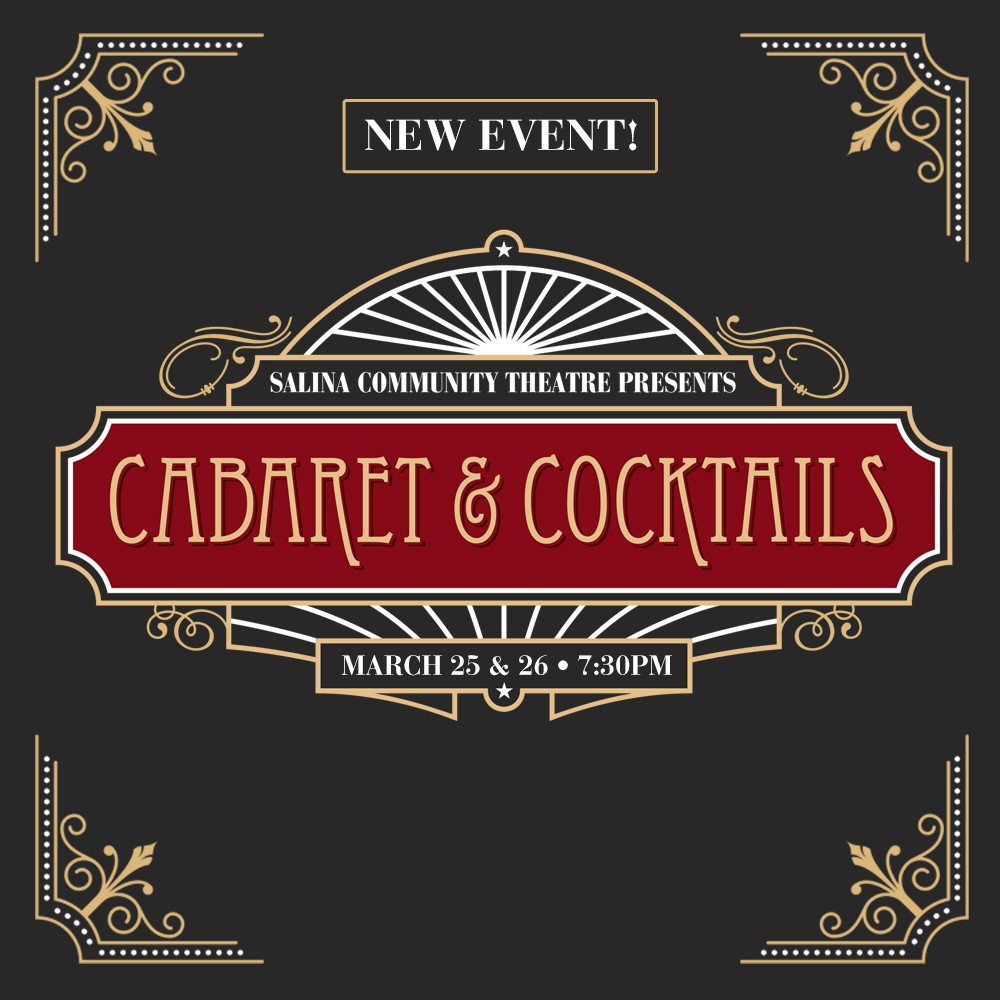 March 25 – 26, 2022
Sunflower Financial Theatre
---
Cabaret and Cocktails
An evening of classical Broadway hits.
Enjoy an evening of music presented by various community members performing pieces from Rodgers and Hammerstein collection of works.
Ethan Badders
William R. Brown
Tim Burns
Shawna Carter
Michelle Cardinal Dolan
Tara Dulohery
Brandt Busse
Jessica Ferguson
Ellen Fixen
Michael Freeland
Kristina Freeland
Jill. M. French
Matea Gregg
Gin Reid-Hoffman
Bradyn Houltberg
Kurt Krupp
Jessica Magnall
Shannon Reid
Twila Schneiders
NEXT TIME IT COULD BE YOU!
Director: Jill French
Assistant Director: Kristina Freeland
Accompanist: Tyler Breneman
Stage Manager: Amanda Reynolds