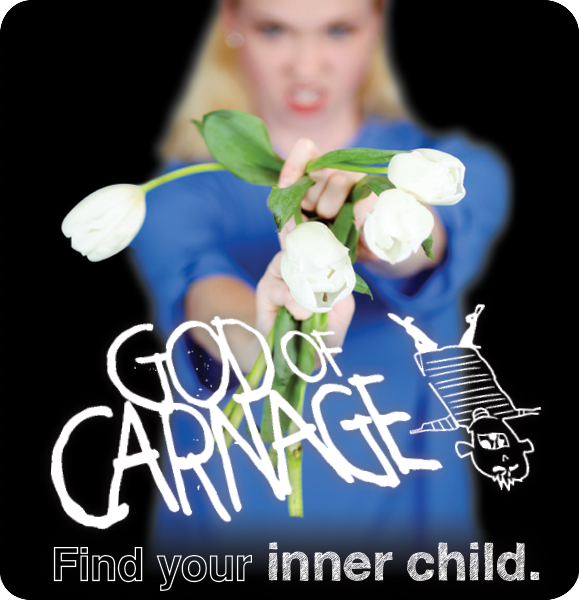 Contains potty-mouthed adults acting like children. Recommended for ages 13+.
Set in present-day New York City, God of Carnage is the story of two married couples who meet for the first time shortly after their respective sons have a nasty schoolyard tangle. Michael and Veronica, whose son's teeth were knocked out with a stick, invite Alan and Annette, whose son did the knocking, to their home to settle matters such as who will pay for new teeth. But any attempt at having a civilized discussion about whose child is responsible for the fight, and how the parents may have influenced such destructive behavior, quickly devolves into finger-pointing, name-calling, stomping around and throwing things. And that's before they break out the rum!
Fast, furious, and very funny, God of Carnage goes for every kind of laugh in the book, from one-liners to sight gags to physical comedy. It's action-packed, as the cast gets into several rows and eventually makes a bigger mess of Michael and Veronica's living room than any child ever could.
SPONSORED BY COLDWELL BANKER ANTRIM-PIPER WENGER REALTORS & K-COE ISOM
Alan: Keenan Ramos
Annette: Elizabeth-Ali Schade
Michael: William R. Brown
Veronica: Rachel Pearson