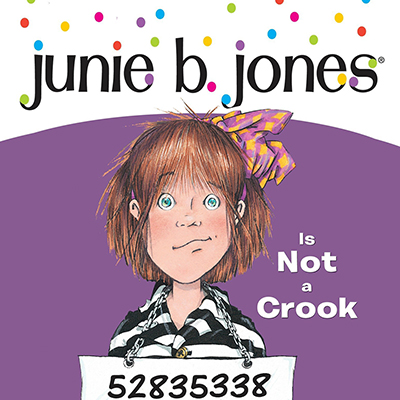 Attention teachers! Click the link above to register your classes, or email Megan Coberly at megan@salinatheatre.com if you have questions.
School Performances: March 3-6, 2020
Public Performance: March 6, 2020 at 7:30
Kephart Theatre
---
Junie B. Jones Is Not a Crook
By Denise Brunkus and Barbara Park
"Junie B Jones is Not a Crook" is a hilarious and heartfelt tale based on the best-selling book series by Barbara Park.
This play will be directed by Mr. Jonathan Flores
---
Cast List
Junie B. Jones: Kinsleigh Showman
Grace: Kira Davis
Lucille: Mara Mondt
Ricardo: Atticus Reynolds
Jim/Mitten Crook: Andrew Graber
Mrs/Parrot: Bella Carter
Handsome Warren/Live Fireman: Nicholas Dreier
Mother: Brandy Sandoval
Principal/Lucille's Grandpa/Police Officer: Gabriel Freeland
Grouchy Typing Lady: Anistyn Elting
Granny Frankie Miller: Erin Dolezal