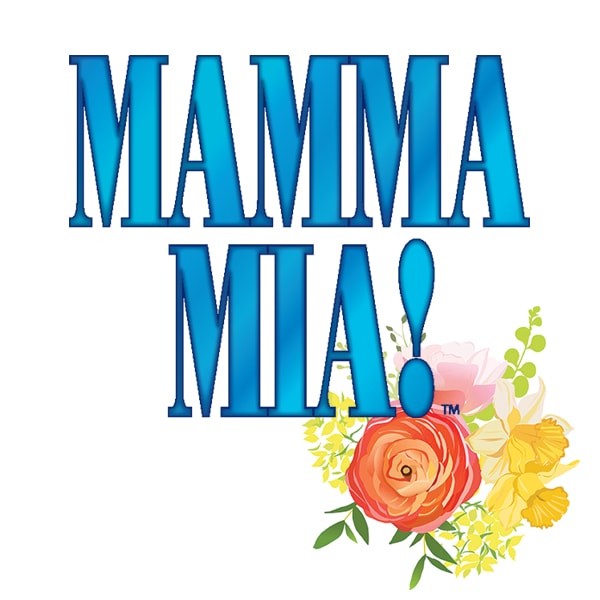 June 8 – July 1, 2018
Kephart Theatre
---
Mamma Mia!
Music and Lyrics by Benny Andersson and Björn Ulvaeus and some songs with Stig Anderson
Book by Catherine Johnson, Originally conceived by Judy Cramer
Donna's world turns upside down when daughter Sophie invites her three possible Dads to her wedding!
This is your RSVP to the wedding of the year! Sophie is getting married and she's inviting three men who used to date her mom, Donna, one of whom might be her dad. This world-widesmash hit with music from ABBA will have you standing and dancing to songs like "Honey, Honey", "Dancing Queen", and of course, the title song.
PRODUCTION SPONSORED BY BANK OF TESCOTT | ORCHESTRA SPONSORED BY MOWERY CLINIC
Donna: Vickee Spicer
Rosie: Cathie Norris
Tanya: Michelle Cardinal Dolan
Sam: Eric Cole
Harry: Joe McMurray
Bill: Chris Graber
Sophie: Whitney Turner
Ali: Zoe Rea
Lisa: Claire Schmidt
Skye: Christian McQueen
Pepper: Tristan Spicer
Eddie: Ethan Badders
Gilda Alvarez
Alexia Berry
Chaz Coberly
Jeffery Ebel
Jordan Gilliland
Sandy Houltberg
Jennifer Kohart
Jeff Leger
Tanner Loeffler
Paul Minneman
Isaac Morris
Scott Price
Vicki Price
Erin Schmaderer
Grace Schroeder
Avery Smith
Brandi Smith
Nathan Zimmerman