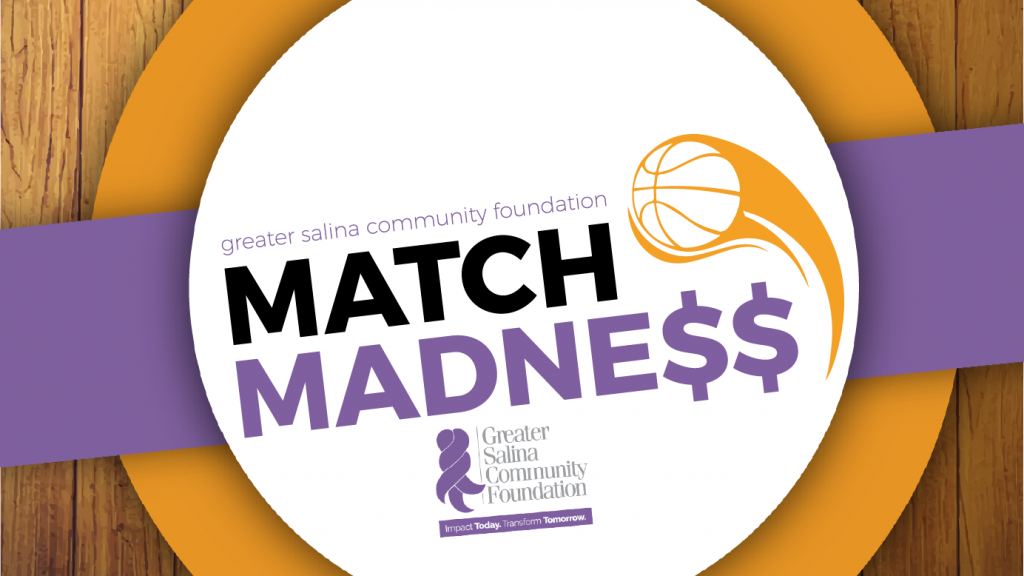 Match Madness: Give on Thursday, March 24, 2021 at Salina Fieldhouse!
The MATCH MADNESS GIVING DAY is happening, and we will be holding all events IN PERSON. We will be collecting donations to your favorite charities and they will be matched! Everyone is encouraged to do one of the following:
Donate in person at the Salina Fieldhouse, 140 N. 5th St. from 7 a.m to 7 p.m.
Donate online at www.matchmadnessgscf.org – 12 a.m. to 11:59 p.m.
Mail cash or check donations (with a completed donation form) to the community foundation at PO Box 2876, Salina, KS 67402-2876. These must be postmarked March 24, 2022.
The event will be held at the Salina Fieldhouse from 7 a.m. to 7 p.m. with events being held throughout the day!
Donation Station
Watch the NCAA Tournament
Enjoy Food Trucks
Nonprofit Booths
Free Throw and Half Court Shot Contest
Free Snacks
*Note: Event details are subject to change pending the local COVID-19 restrictions.