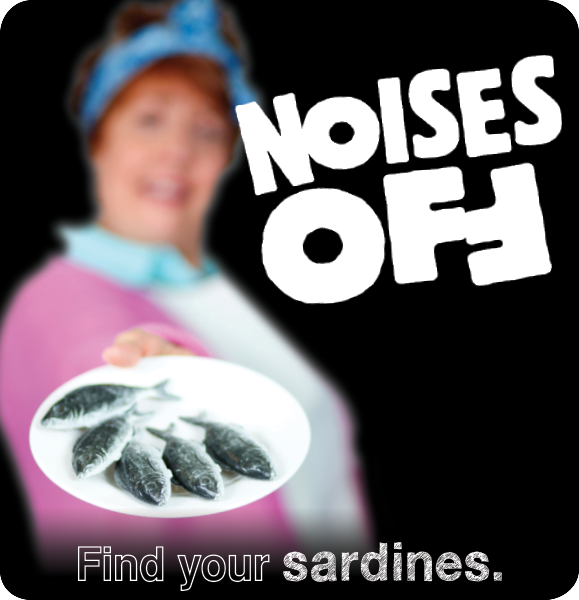 FEBRUARY 3-18, 2017
Recommended for ages 13 and older. Silly actors using one very naughty word.
The director of a theatre company is desperately trying to get his production together, despite the best efforts of the cast, the crew, and Lady Luck. We follow the production from final rehearsals, through opening night, and onto the tour: as with any group of actors forced to work closely together for any great length of time, romances and arguments are bound to break out. Quite often, what's happening on stage is nothing compared to what's happening backstage. Doors slamming, on and offstage intrigue, and an errant herring all figure in the plot of this hilarious and classically comic play, called the funniest farce ever written.
SPONSORED BY BENNINGTON STATE BANK
[vc_cta_button2 h2="Purchase Tickets" style="rounded" txt_align="left" title="Text on the button" btn_style="rounded" color="blue" size="md" position="right" accent_color="rgba(255,255,255,0.06)"]
Click here to buy tickets and learn more about available show dates and times. Unless otherwise specified, children under 5 are not permitted at SCT productions.
BUY NOW
ATTENTION SEASON TICKET HOLDERS: The process for reserving seats for performances has changed. Please click here for current instructions.[/vc_cta_button2]
Lloyd Dallas:  Eric Cole
Dotty Otley/Mrs. Clackett:  Vickee Spicer
Garry Lejeune/Roger Tramplemain:  Christopher Bruce
Brooke Ashton/Vicki:  Zoe Rea
Frederick Fellowes/Phillip Brent:  Joe McMurray
Belinda Blair/Flavia Brent:  Brenna Castor
Selsdon Mowbray/Burglar:  Michael Spicer
Tim Allgood:  Aaron Dix
Poppy Norton-Taylor:  Courtney Train