State Theatre Conference 2021
After the success of the event last year, Salina Community Theatre is  hosting the second annual Association of Kansas Theatres Conference, in partnership with KCAIC and with contributions from Salina Arts and Humanities.
---
October 22-24, 2021
Included in the $35.00 registration:
A variety of workshops covering topics from theatre management, technical theatre, and creative approaches.
Tickets to the SCT production of The Half-Life of Marie Curie by Lauren Gunderson the evening of Saturday the 23rd.
All conference dinner Friday Night.
A farewell brunch Sunday morning.
Coffee and Pastry bar provided by Ad Astra Books and Coffee, a local favorite from Salina Downtown.
Registration
September 13 – October 20, 2021
---
For more information email Ali@salinatheatre.com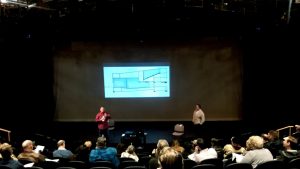 ALL CONFERENCE WORKSHOP
Presented by: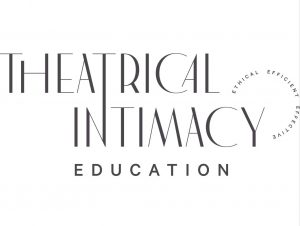 This workshop covers TIE's Best Practices, including tools for developing a consent-based process, setting boundaries, deloading the process, choreographing intimacy,  documentation and working with minors. TIE request all workshop participants please wear a mask.