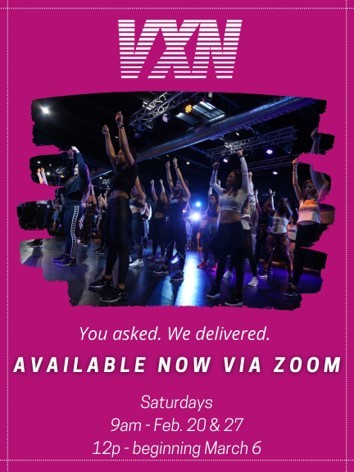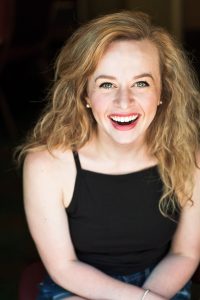 VXN
Saturdays 12:00pm to 1:00 pm
Rehearsal Room
---
VXN (formerly known as Vixen Workout) is a dance fitness brand focused on improving the physical and mental wellness of women. Our classes recreate the live stage experience by incorporating trending choreography, and musical remixes. As a result, participants are able to feel like performers. The class experience promotes mind-body connection, emotional release, and community in addition to physical fitness.
Saturdays 12:00 pm to 1:00 pm Drop-In Class
Pay by the month – $30/Mo.
Pay by the class – $10/Class
Open to the public – ages 14+
Instructor: Maggie Spicer Brown
---
Maggie earned her certification through the online program where she learned the science, teaching methods, class components, and choreography necessary to start changing the lives of the women in the community. "The Vixen Workout is designed for clients to access their inner fabulousness while enhancing confidence and endurance through nonstop dance movement.  Come join me for some sassy dancing and an hour of YOU time!"