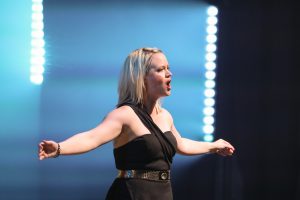 Megan was born and raised right here in Salina, KS. She has a Bachelor's degree in Education from Friends University and a Master's degree in Curriculum and Instruction from Emporia State University. Megan has been active at Salina Community Theatre since she was eight years old. She has been a volunteer, cast member, dance teacher, choreographer, and now an employee. She is a three-time Music Theatre of Wichita Jester Award-winning choreographer, a two-time Kansas Board of Regents Teacher of Promise, and a recipient of a number of acting and choreography awards from SCT. Megan is also CTA Dance Co-Chair and Director of CTA's elite dance troupe, Iron Street Dance Company. Megan enjoys giving back to the place that helped raise her; SCT.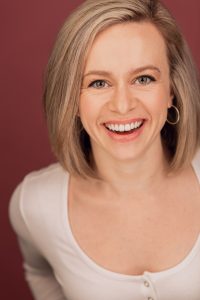 Maggie Spicer Brown grew up in the Salina area, and was very active with Salina Community Theatre, and graduated from Salina South High School in 2010. Maggie went on to receive her Bachelor's of Music from Oklahoma City University before moving to New York City, where she lived on and off for the better part of 7 years. During that time Maggie worked as a professional actor with favorite credits including Mamma Mia and Matilda at Casa Manana in Texas, Freaky Friday and A Little Night Music at Lyric Theatre of Oklahoma and the North American tour of The Wizard of Oz. Throughout the time, Maggie has been able to choreograph many musicals at SCT as well as pieces for the summer contemporary shows. In 2020, Maggie directed her first mainstage musical in Freaky Friday, and this past summer directed the summer stage production of Descendants. Maggie is a Certified Personal Trainer and is certified as a VXN instructor and with PBT.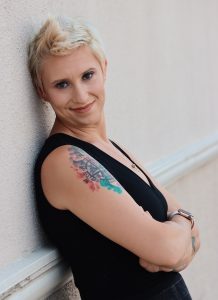 Jessica Magnall began her formal dance training at the Colorado School of Ballet at the age of four and has trained in Royal Academy of Dance, Cecchetti and Vagonova methodology across her more than 20 years of training. Jessica spent her childhood performing at local equity theatres while continuing her dance studies. She graduated in 2009 from Wichita State University and went on to study Ballet Pedagogy at Canada's National Ballet School after graduation. Jessica holds additional certificates in Progressing Ballet Technique, Alixa Flexibility, Ballerobica, and ISTD National Dance and continues to grow and learn each year to give her students the most up-to-date methodology and safe dance practice. When away from SCT and CTA, Jessica owns McPherson Classical Coaching Academy and loves to spend time with her husband and four children. Jessica is forever grateful to her SCT family for giving her a home away from home and always helping her see the value and worth in what dance and theatre bring to the community!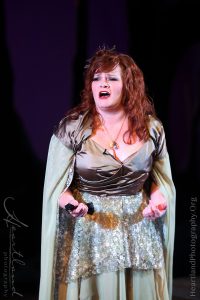 Jill is a graduate of Fort Hays State University with a degree in Theatre & Communications and Minor in Music Performance. She is a native Kansan who, in 2008, moved back to Salina with her husband, Ross. She has many years of Theatre and Music performance experience under her belt. Her theatre experience started in middle school, performing as a Munchkin in The Wizard of Oz and continued through High School and College, performing in over 15 shows. She has performed in more than ten professional theatre shows spanning from Kansas to Ohio to Georgia to Alaska, giving her national tour experience. Jill and Ross welcomed their daughter, Larkin Rose, in April 2011 and two new fur babies in 2017, Doc and Odie.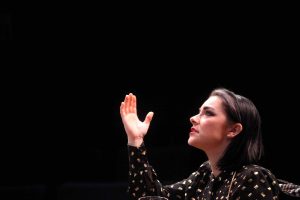 Elizabeth-Ali was born in Anaheim, CA and raised in Riverside. She graduated from Salina High School Central and attended KWU where she studied Theatre. She has received national and regional accolades for dramatic and vocal performance. Elizabeth-Ali is the Advanced Musical Theatre acting teacher for Center for Theatre Arts. Her theatre design career started in the costume fabrication sector which led her to SCT. She and her husband Erich Schade have a son, Oliver Arnold Schade. Elizabeth-Ali regards herself as the "Jack of many trades" at SCT, as her position allows her to assist and work in all departments.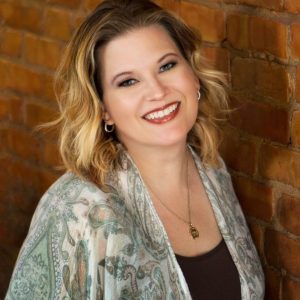 Cathie Norris came to SCT in 2012. She was in her first show in 2013, and continue to be involved, whether onstage or off.  She has been teaching dance with SCT's Center for Theatre Arts for seven years.  "It's a passion of mine that is truly therapy! I love surrounding myself with this positive environment.  And watching all ages grow and expand their creativity."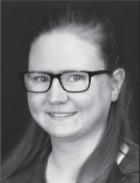 This will be Jessica's 5th year teaching creative drama and her first year teaching Musical Theatre I / II. She is a para educator at Oakdale in the preschool classroom. She has been involved in several SCT productions both on and off stage. When she isn't at the theatre  she enjoys playing with her pets and hanging out with the three kids she is a Nanny for.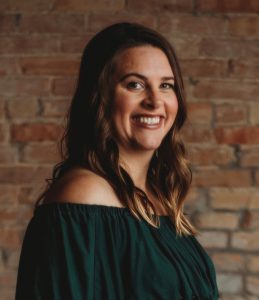 Amy was born and raised in Salina.  She trained for 14 years at Peggy Simms School of Dance where she was a member of the Peggy Simms Show Troupe, the studio's elite dance company. During her six years as a Show Troupe member, she had the opportunity to perform across the state of Kansas and United States including the Macy's Thanksgiving Day Parade in New York City and with Norwegian Cruise Lines throughout the Hawaiian Islands.  Amy also co-led the Salina Parks and Recreation summer dance program for 2 years.  Amy's degree is in Counseling Psychology from Bethel University,  in Minnesota, where she worked as a family therapist for 10 years.  Amy and her family moved back to Salina in 2018 and she has thoroughly enjoyed having dance back in her life.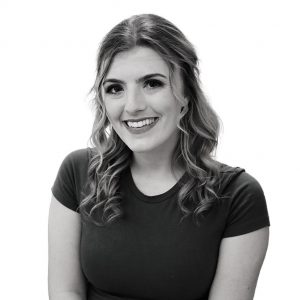 Bradyn was raised in Salina, Kansas, where she graduated from Salina High School Central and is attending Kansas Wesleyan University, where she is studying Music Education. She has been a part of SCT and CTA since she was 12 years old, whether that be on or off stage. Bradyn is the MT III and MT IIII vocal teacher for the Center for Theatre Arts. Along with teaching at SCT, she is a student, works at True Betty Boutique, and teaches private lessons. As well as being a part of many musical competitions and school performances. She is looking forward to classes this year and is excited to see new and old faces in her classes.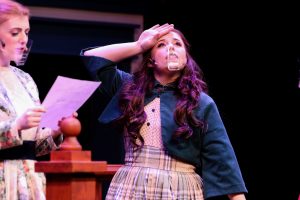 Matea was born and raised in Hays, Kansas and attended Thomas More Prep-Marian Jr/Sr High School and Fort Hays State University. During her time at FHSU, she was a part of Dr. Ivalah Allen's vocal studio, performed in several musical productions and operas and was a semifinalist at NATS four years in a row. She has a heart for service and teaching and has over 7 years of experience serving the Catholic Diocese of Salina as a Totus Tuus teacher, Prayer and Action staff member and religious education teacher. Currently, Matea works for the Diocese of Salina as the communications coordinator where she is a videographer, content manager of several social platforms and assistant editor and photographer for faith magazine and The Register.
She has many years of theatre and music performance experience, which began in middle school, performing with Heartland Community Theatre (now Hays Community Theatre) as a daughter in the ensemble in Fiddler on the Roof and continued through high school and college, performing in over 20 shows. Matea joined the SCT family in 2020 with her first mainstage production, Freaky Friday, and looks forward to performing in many more. She is humbled to have the opportunity to teach Music Theatre I/II Music for the Center for Theatre Arts and looks forward to meeting her young performers.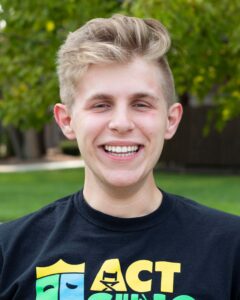 Ethan grew up in Salina Kansas and started performing at the Salina Community Theatre in 2017! He recently graduated from KWU, and is now currently working as the Theatre Associate at Great Plains Theatre! Ethan is so excited to be a part of the CTA staff for a third year and is looking forward to helping students find a love and passion for musical theatre!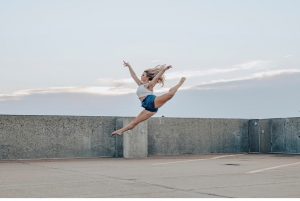 Claire is a Salina native and is a 2021 College Graduate! She has been training since the age of three in ballet, tap, jazz, lyrical/contemporary, and hip hop. She has been dancing competitively since the age of four. Claire is a former member of the Wichita State Shocker Dance Team and is a current company dancer for the Universal Dance Association. She is an instructor and choreographer at SCT as well as Revolution School of Dance and is the Co Director of Revolution Dance Company. Claire also is a new coach for the Kansas Wesleyan Coyotes Dance Team. Teaching at SCT is something Claire looks forward to each week, as she loves how respectful and committed the students are.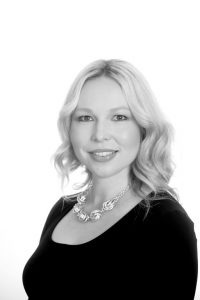 Gin is a native Texan who met her Kansas-born husband Patrick at Texas Tech University. Gin used her public relations degree in the healthcare field before becoming the mother of Keira, Evan, and Vivienne. An athlete and instrumental musician when young, Gin began to more deeply explore her long-held passion for vocal performance as an adult. During the pandemic she indulged her need to stay busy musically by taking lessons with acclaimed operatic baritone John Brancy. Gin joined the theatre arts program at CTA in 2018 teaching voice to grade school students. She has performed in several shows at SCT, and most recently Gin has begun working as one of SCT's vocal directors for the Mainstage series. She has passed on her love of musical theater to both daughters and looks forward to a long association with SCT.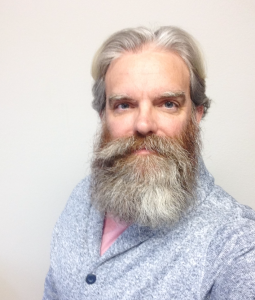 John was born in Germany but spent his childhood living in various places as a member of a military family.  His time living among varied people and different cultures gives John the ability to see beauty in all things.  John attended Central Texas College focusing studies on English, while continuing his love for math and science.  Upon attending KWU he found a new love in theatre, where he received a degree in Theatre with an emphasis on acting and directing, as well as a minor in History.  John also has a Master's degree in Business Administration with an emphasis on non-profits.  He has acted across the United States but currently has found a home as an acting teacher at Salina Community Theatre's CTA program, as well as directing and acting in various shows throughout the years.  Aside from his love for the arts, John has 7 children which keep him very busy and spends the remainder of his time with his better half Cathie Norris, a dance instructor here at SCT.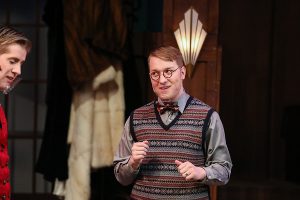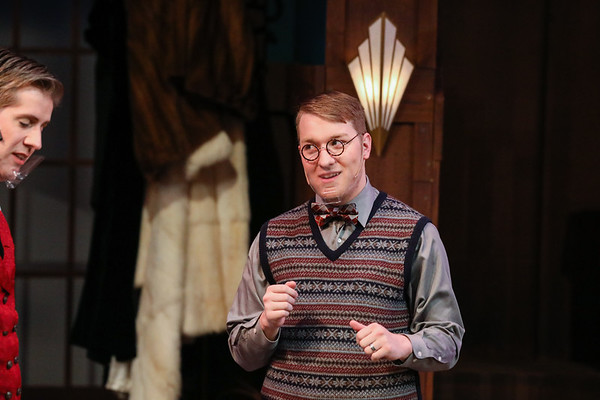 Nathaniel Endreshak studied theatre for four years at the University of Central Missouri! He was also captain of the improv team while he was there, so he is usually quick with a joke. Usually. This will be Nathaniels first year teaching at Salina Community Theatre's Center for Theatre Arts and he can't wait to see just how talented all of these performers are!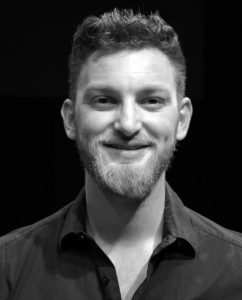 Scott became involved in theatre during his high school years at Salina South, where he both performed on-stage and worked on technical aspects back-stage. Since the fall of 2021, he has been involved in eight productions at Salina Community Theatre. Outside of theatre, Scott enjoys hiking, fishing, and traveling. "I am incredibly proud to be a part of the CTA team, and I am looking forward to a year of community growth and inspiration!"