2014-2015 MainStage Season
September 5-28, 2014
Kephart Theatre
---
Mary Poppins
Book by Julian Fellows and Cameron Mackintosh
Music and Lyrics by Richard Sherman, Robert Sherman, Anthony Drewe, and George Stiles
The jack-of-all trades, Bert, introduces us to England in 1910 and the troubled Banks family. Young Jane and Michael have sent many a nanny packing before Mary Poppins arrives on their doorstep. Using a combination of magic and common sense, she must teach the family how to value each other again.
SPONSORED BY SUNFLOWER BANK  |  ORCHESTRA SPONSORED BY KATIE & TOM PLATTEN  |  FLYING SPONSORED BY A GRANT FROM THE EARL BANE FOUNDATION
Mary Poppins:  Alyson Holman
Bert:  Eric Cole
George Banks:  Joe McMurray
Winifred Banks:  Jennifer Martinez
Jane Banks:  Sami Bowell
Michael Banks:  Nathan Streeter
Katie Nanna:  Cathie Norris
Miss Lark:  Ali Schade
Admiral Boom:  Bob Jones
Mrs. Brill:  Erin Gallion
Robertson Ay:  Jonathan Flores
Park Keeper:  Randoulph Castor
Neleus:  Logan Kitchener
Queen Victoria:  Ruth Vernon
Bank Chairman:  Bob Jones
Miss Smythe:  Brenna Downs
Von Hussler:  Keenan Ramos
Northbrook:  Caleb Rivera
Bird Woman:  Twila Schneiders
Mrs. Corry:  Patti Wood
Fannie:  Xan Mattek
Annie:  Sofie Flores
Glamorous Doll:  Shelby Quackenbush
Miss Andrew:  Erin Renard
Marlys Headley
Jennifer Smith
Cathie Norris
Ali Schade
Braydon Boyer
Erin Gallion
Jonathan Flores
Randoulph Castor
Logan Kitchener
Ruth Vernon
Brenna Downs
Keenan Ramos
Caleb Rivera
Twila Schneiders
Patti Wood
Xan Mattek
Sofie Flores
Erin Renard
Braden Irwin
Nick Salem
Shelby Quackenbush
Kieran Boeger
Lauren Dolezal
Callan Hall
Olivia Pennington
Eli Starmer
October 17 – November 2, 2014
Sunflower Financial Theatre
---
Vanya & Sonia & Masha & Spike
By Christopher Durang
Middle-aged siblings Vanya and Sonia share a home where they bicker and complain about the circumstances of their lives. Suddenly, their movie-star sister, Masha, swoops in with her new boy toy, Spike. Old resentments flare up, eventually leading to threats to sell the house. Also on the scene are sassy maid Cassandra, who can predict the future, and a young aspiring actress named Nina, whose prettiness somewhat worries the imperious Masha.
SPONSORED BY KENNEDY AND COE  |  COLDWELL BANKER ANTRIM-PIPER WENGER REALTORS
Vanya: Joe McMurray
Sonia: Mary Hughes
Masha: Victoria Spicer
Spike: Randoulph Castor
Cassandra: Erin Gallion
Nina: Elizabeth-Ali Schade
November 28 – December 21, 2014
Kephart Theatre
---
A Christmas Story: The Musical
Book by Joseph Robinette
Music and Lyrics by Benj Pasek and Justin Paul
Set in the 1940s, this musical version of the holiday classic film follows 9-year-old Ralphie Parker and his quest for the Holy Grail of Christmas gifts: an Official Red Ryder carbine-action 200-shot Range Model air rifle. Ralphie plots numerous schemes to achieve his desperate desire for the coveted BB gun. All the iconic scenes from the movie are here, and the delightfully versatile score ranges from gentle ballads to show-stopping numbers.
SPONSORED BY SAINT FRANCIS COMMUNITY SERVICES  |  WELLS FARGO ADVISORS
Ralphie:Nelson Gutsch
The Old Man: Bill Brown
Mother: Jill M. French
Randy: Josh Warner
Jean Shepherd, Red Ryder, Mailman, Delivery Man: John Hendrick
Miss Shields: Cathie Norris
Santa Claus: Darrell Burgoon
Scut Farkus: Josh Goble
Grover Dill: Nathan Zimmerman
Schwartz: Treyton Sutton
Flick: Nathan Streeter
Esther Jane: Harper Johnston
Mrs. Schwartz: Jennifer Kohart
Flick's Sister, Elf: Tresilyn Tucker
Mary Beth: Chloe Highsmith
Nancy: Alexia Berry
Sarah: Callan Hall
Luke: Karson Pihl
Various Roles: Shawna Carter
Chief Elf, Various Roles: Jonathan Flores
Chief Elf, Various Roles: Shelby Quackenbush
Elf, Various Roles: Braden Irwin
Elf, Various Roles:Logan Kitchener
Elf: Ellie Flynn
Elf: Carolyn Gutsch
Elf: Bradyn Houltberg
Darrell Burgoon
Josh Goble
Nathan Zimmerman
Treyton Sutton
Nathan Streeter
Harper Johnston
Jennifer Kohart
Tresilyn Tucker
Chloe Highsmith
Alexia Berry
Callan Hall
Karson Pihl
Jonathan Flores
Shelby Quackenbush
Braden Irwin
Logan Kitchener
Ellie Flynn
Carolyn Gutsch
Bradyn Houltberg
Savannah Sutton
Eli Starmer
Hadley Johnston
Shawna Carter
January 9-25, 2015
Sunflower Financial Theatre
---
Barefoot in the Park
By Neil Simon
Paul Bratter's a straight-as-an-arrow lawyer and his new wife, Corrie, is a free spirit always looking for the latest kick. Their apartment is her most recent find — too expensive with bad plumbing and in need of a paint job. After a six-day honeymoon, they get a surprise visit from Corie's loopy mother and decide to play matchmaker during a dinner with their neighbor-in-the-attic Velasco, where everything that can go wrong, does. The New York Times says it's 'a bubbling, rib-tickling comedy.'
SPONSORED BY PKM STEEL
Corrie:  Shannon Garretson
Paul: Randoulph Castor
Mrs. Banks (Mother):  Vicki Price
Victor Velasco:  Bob Jones
Telephone Man:  Scott Price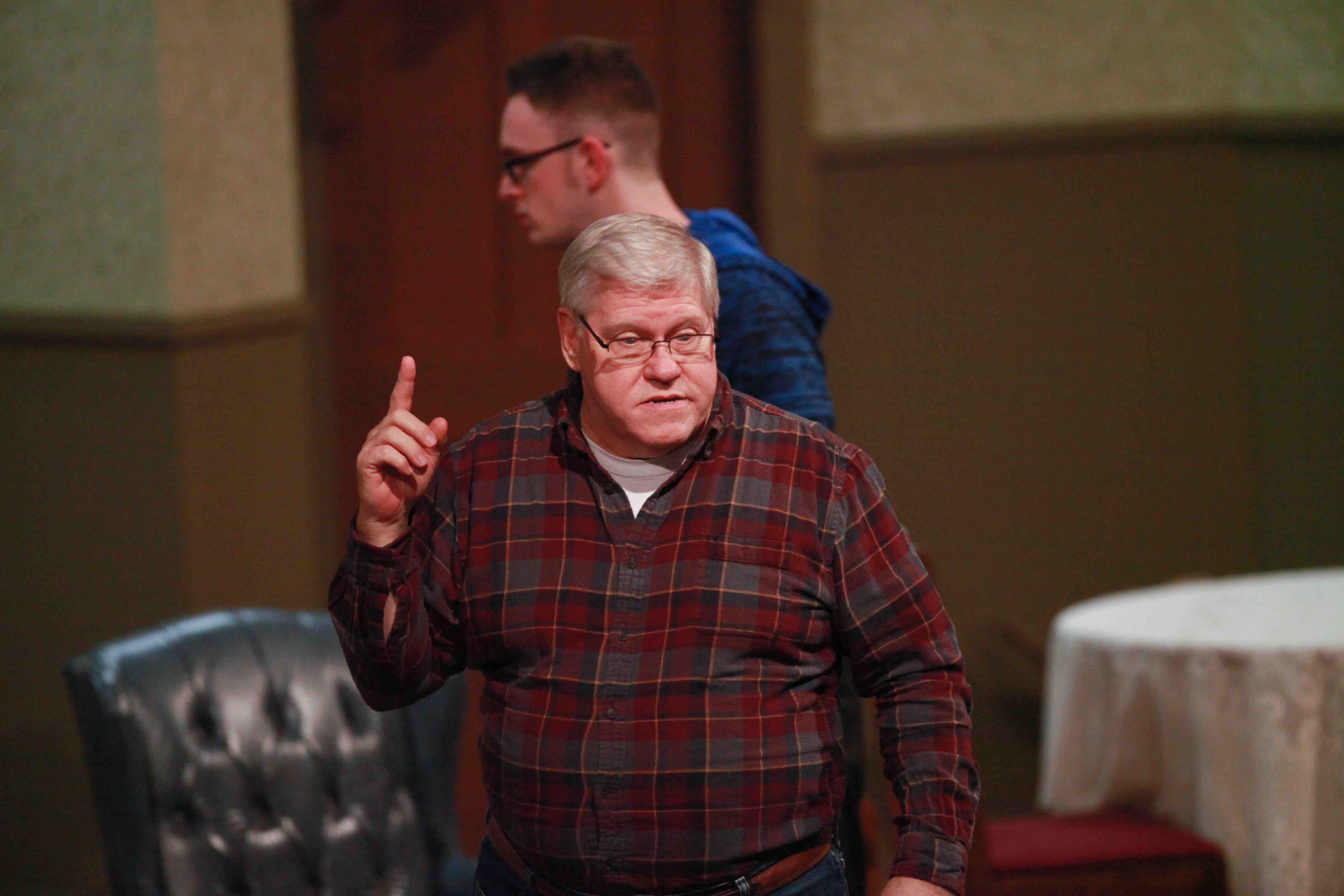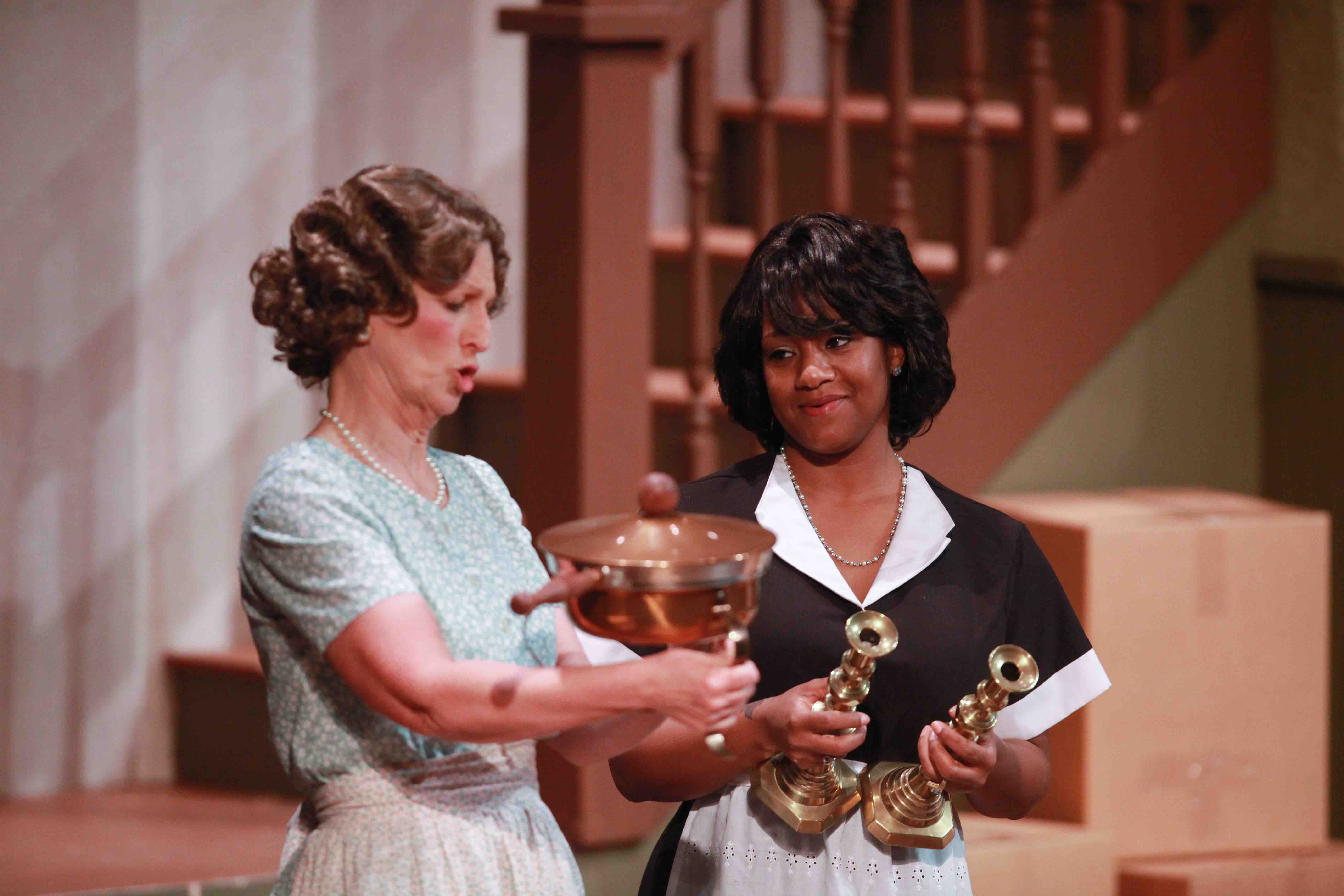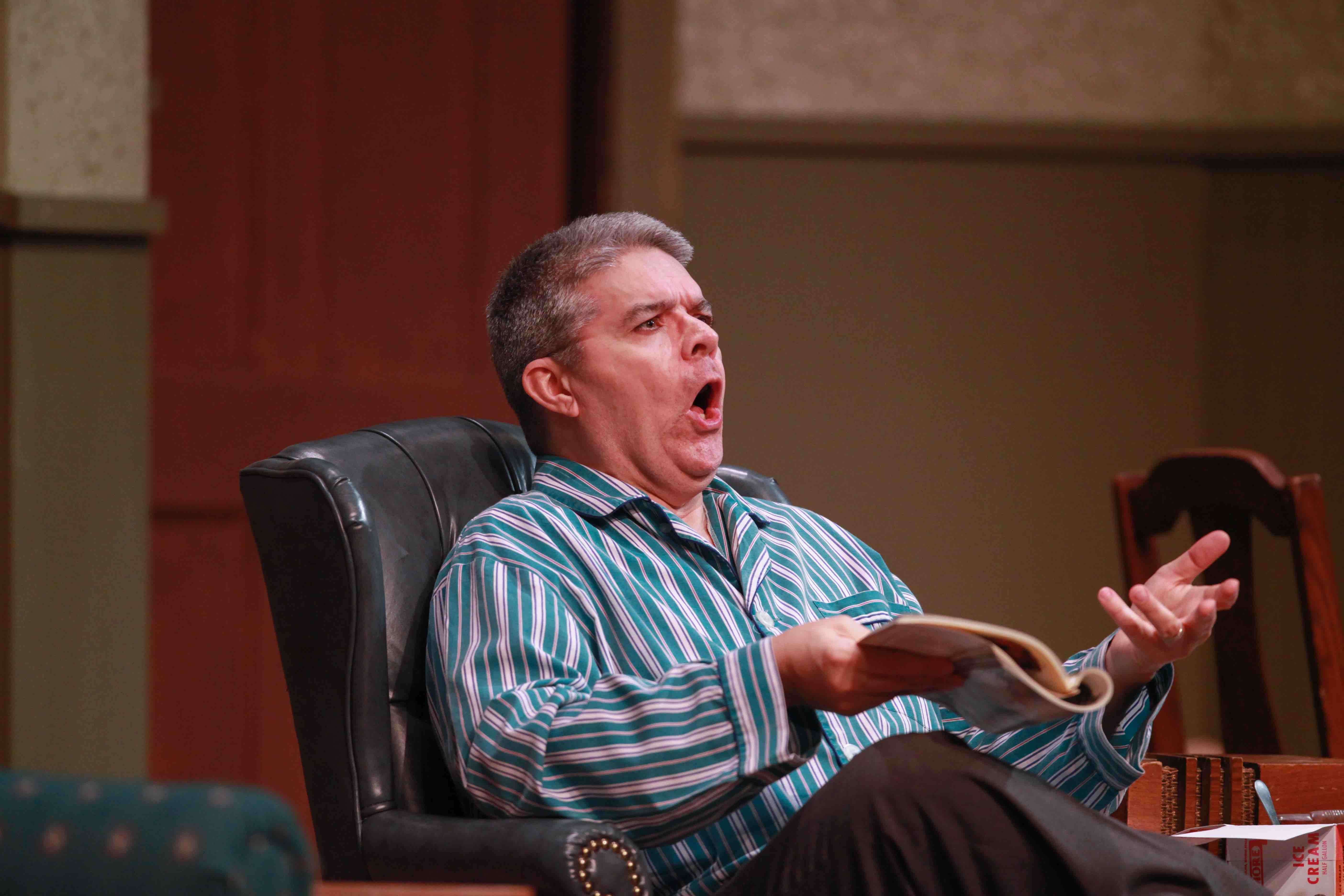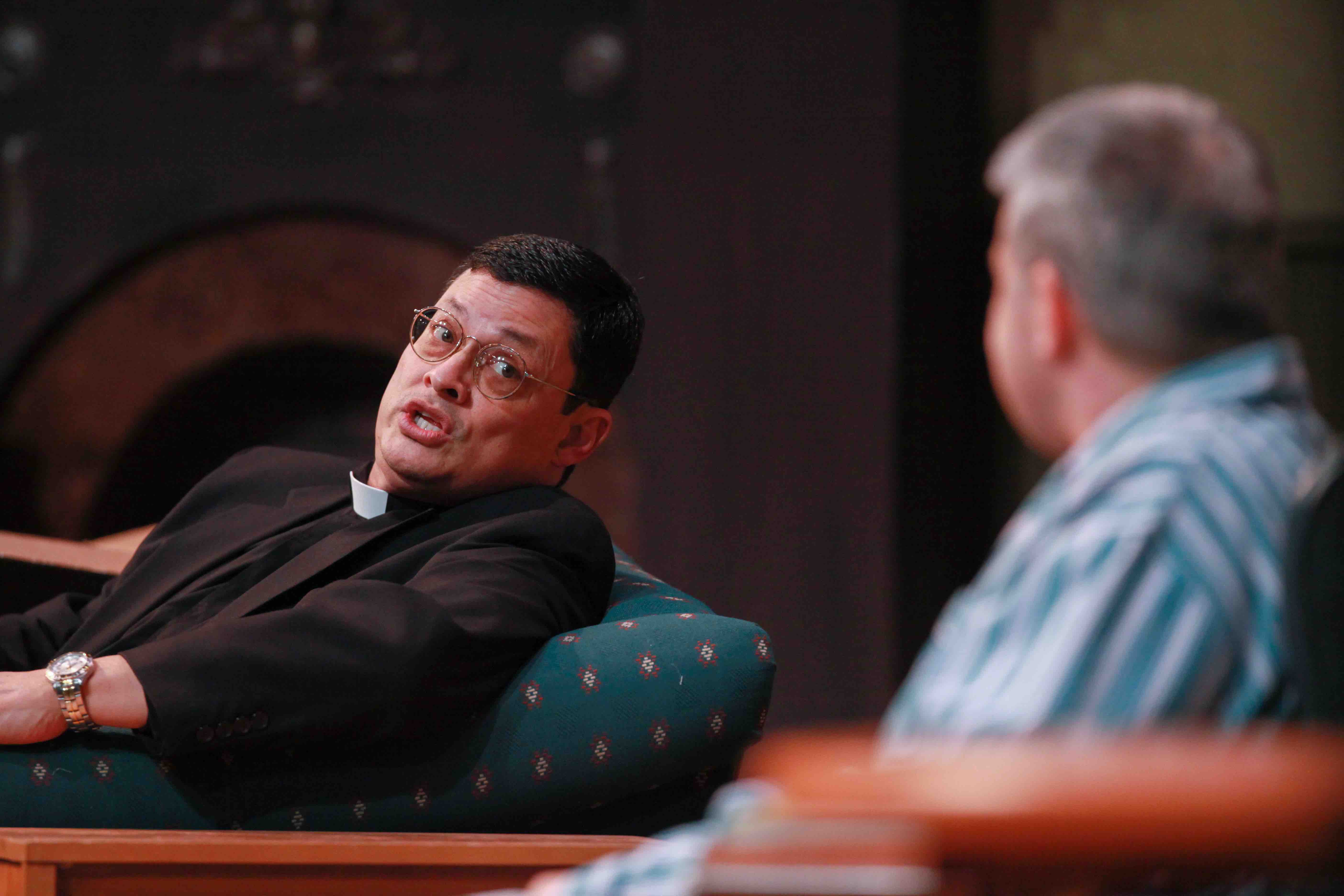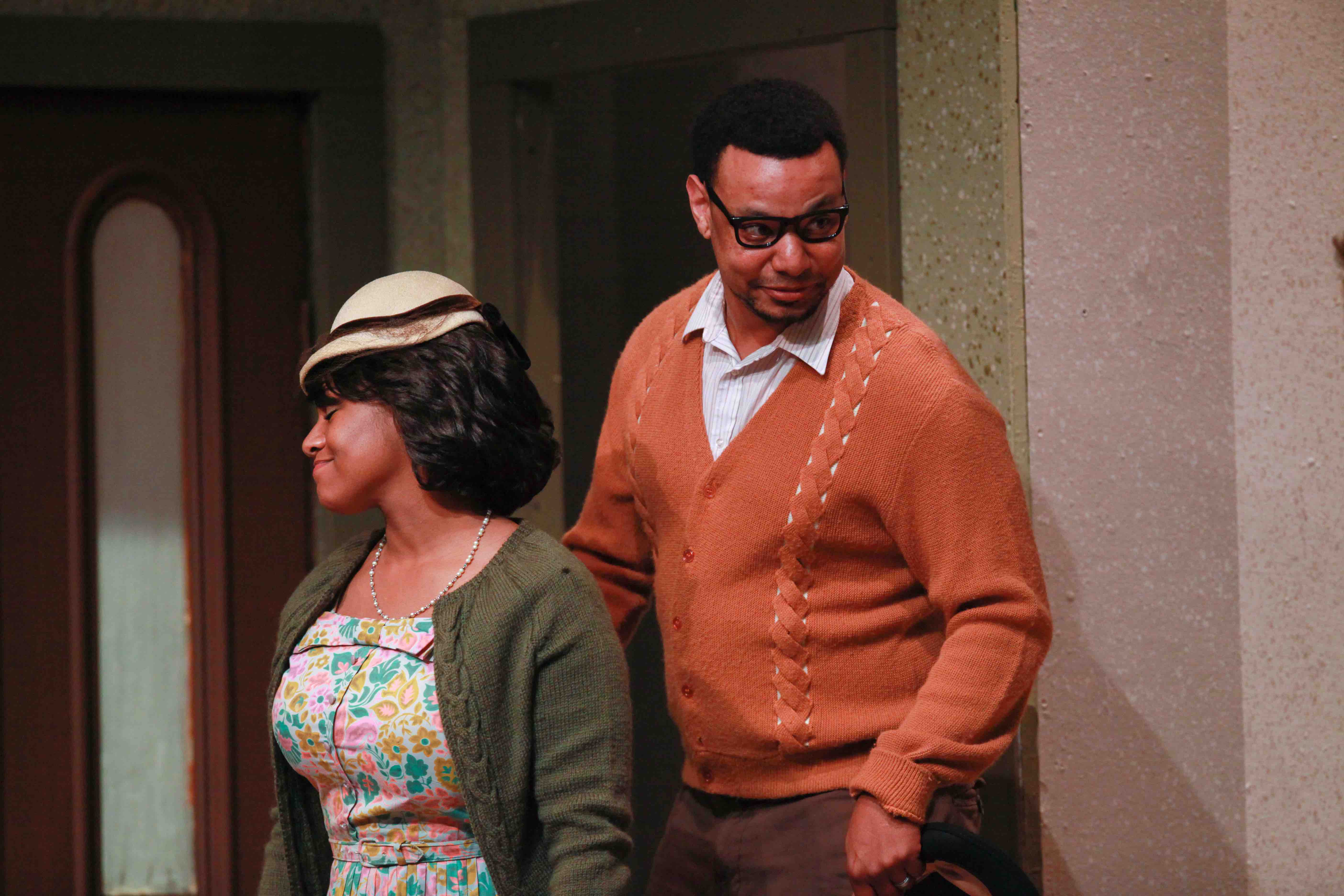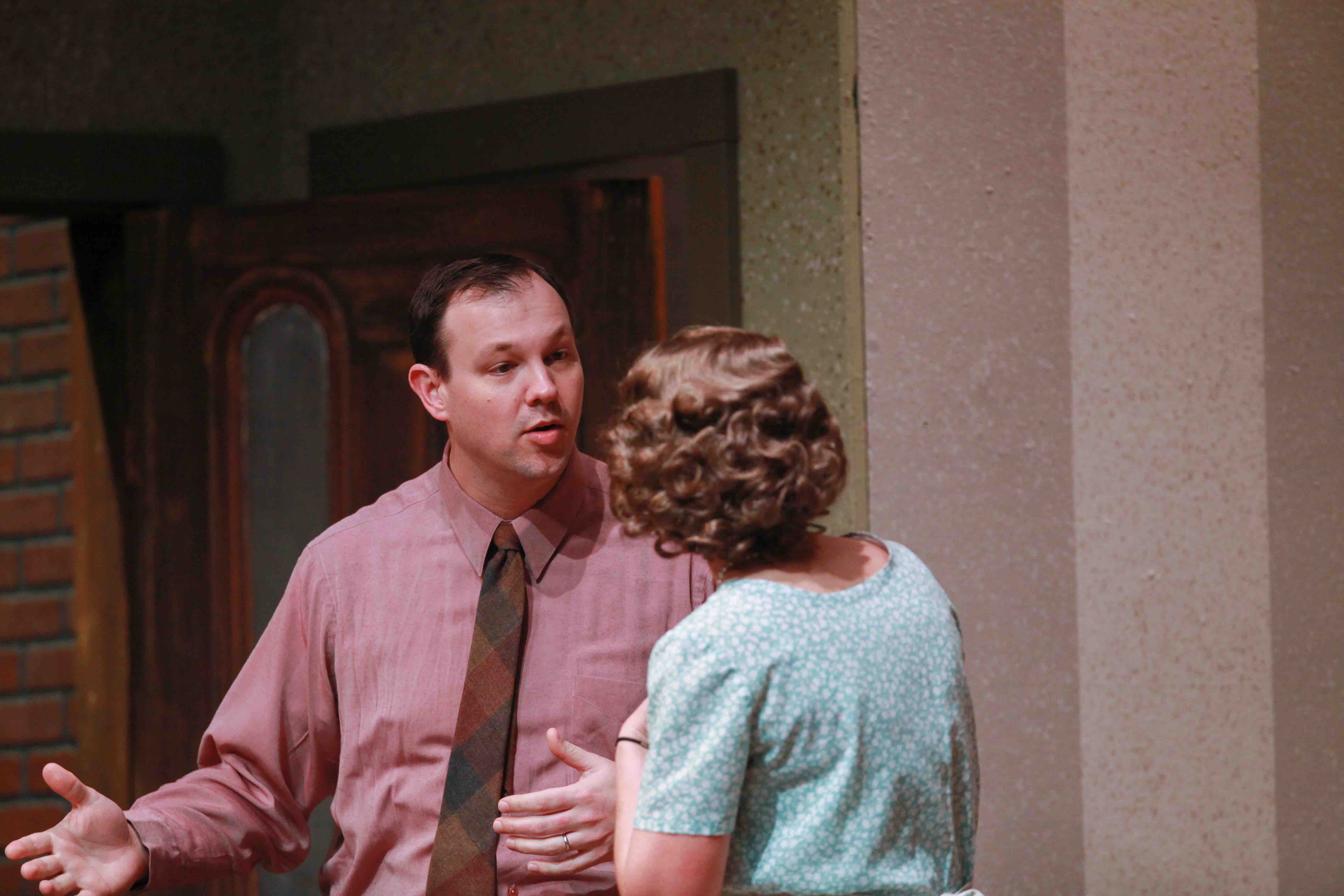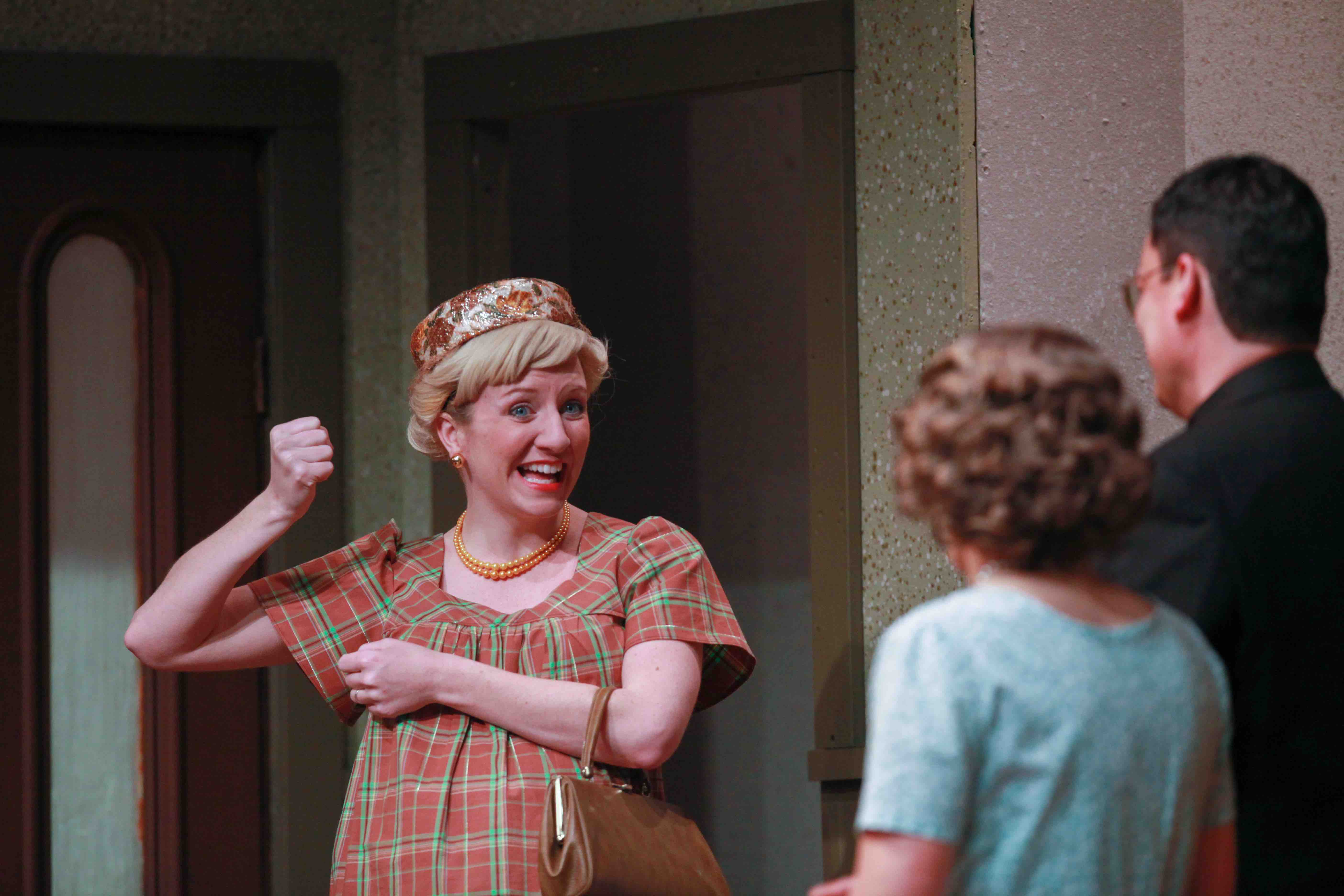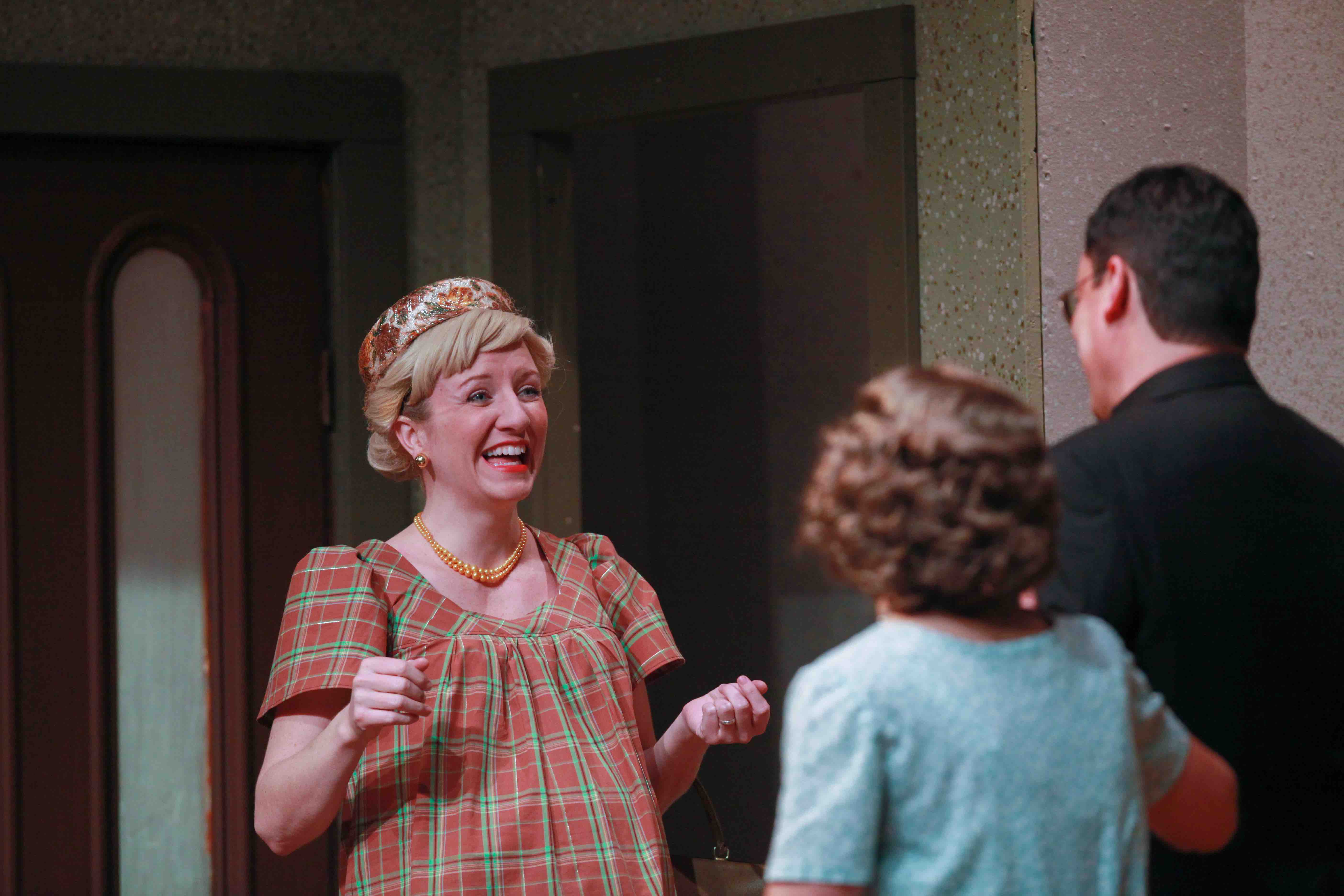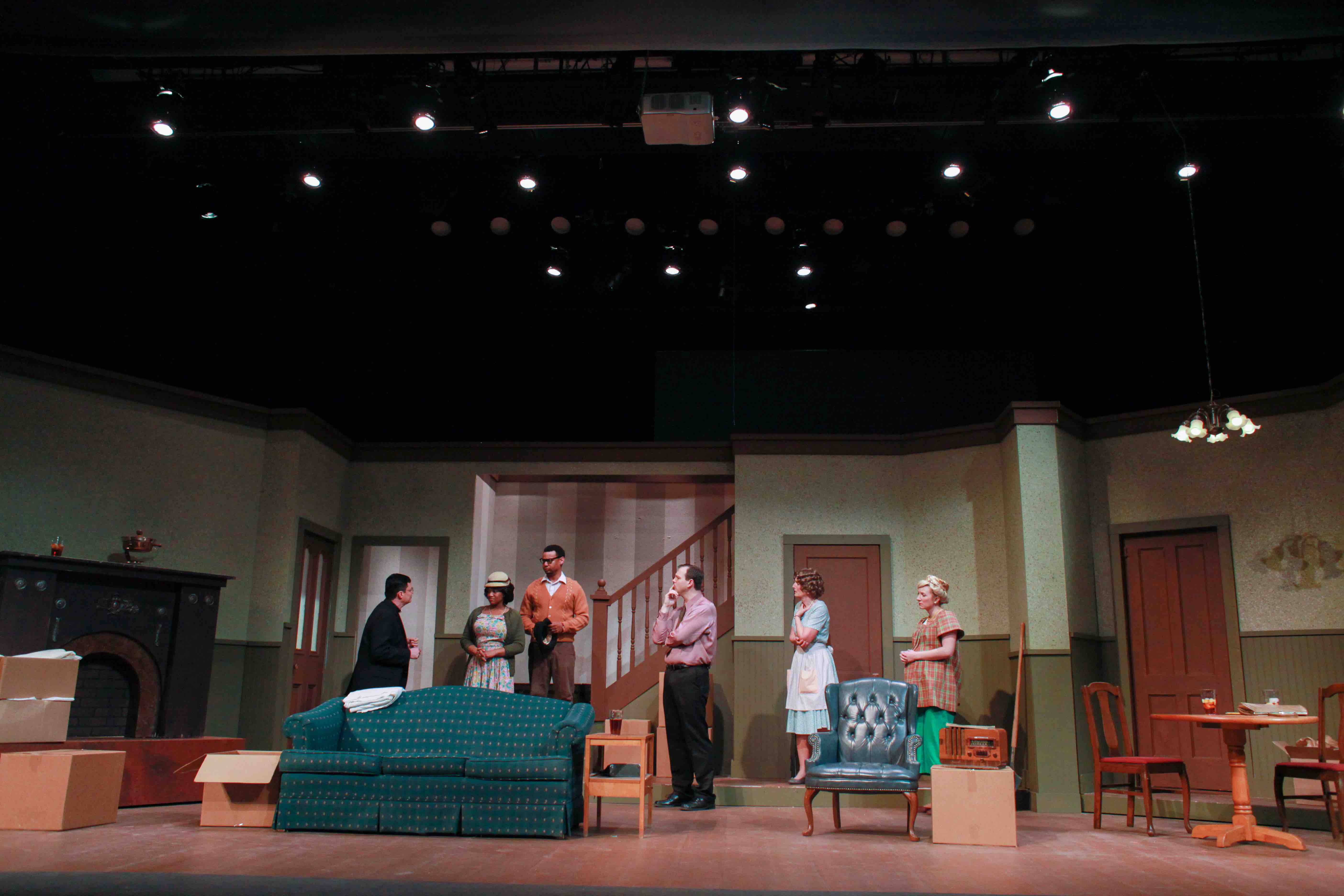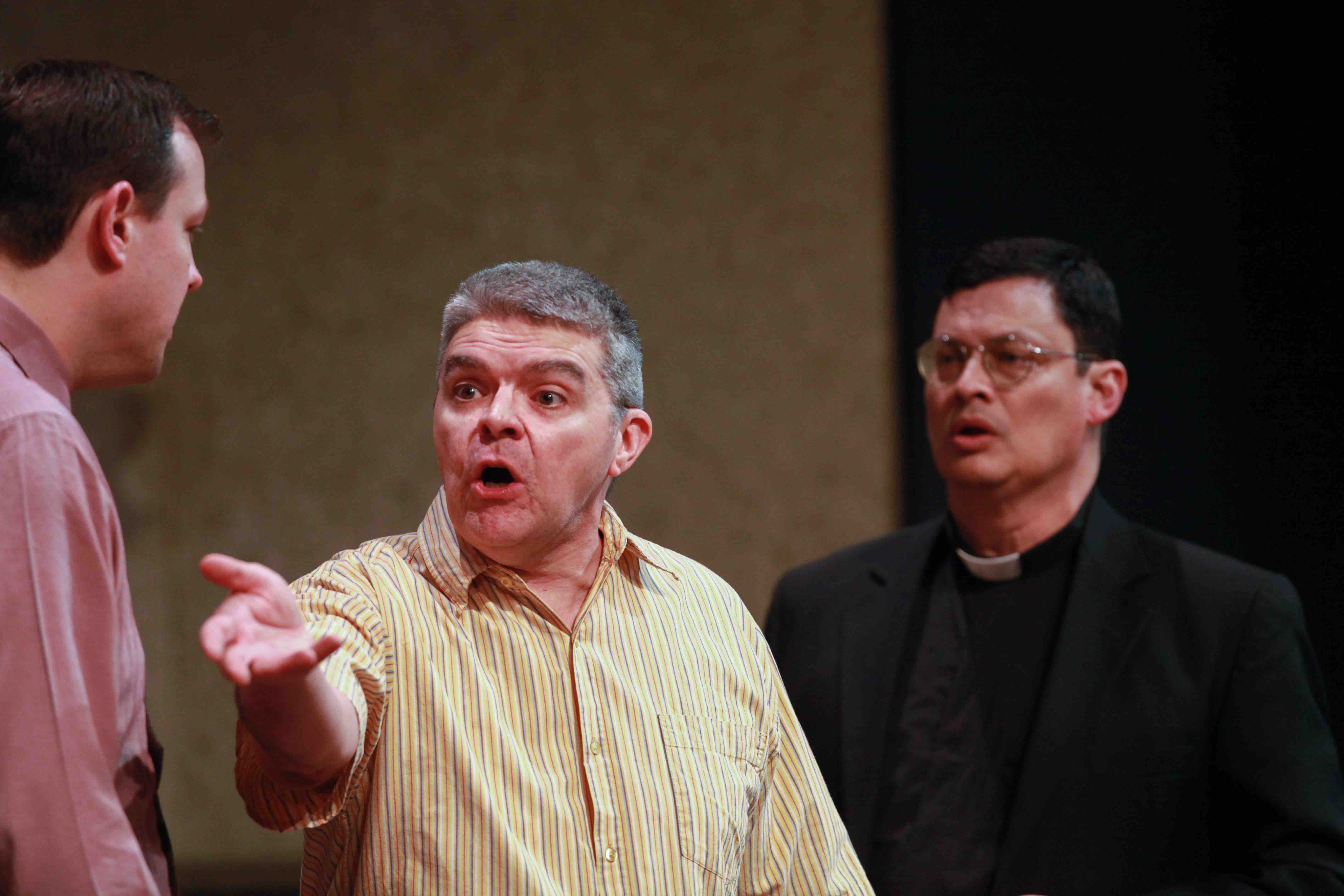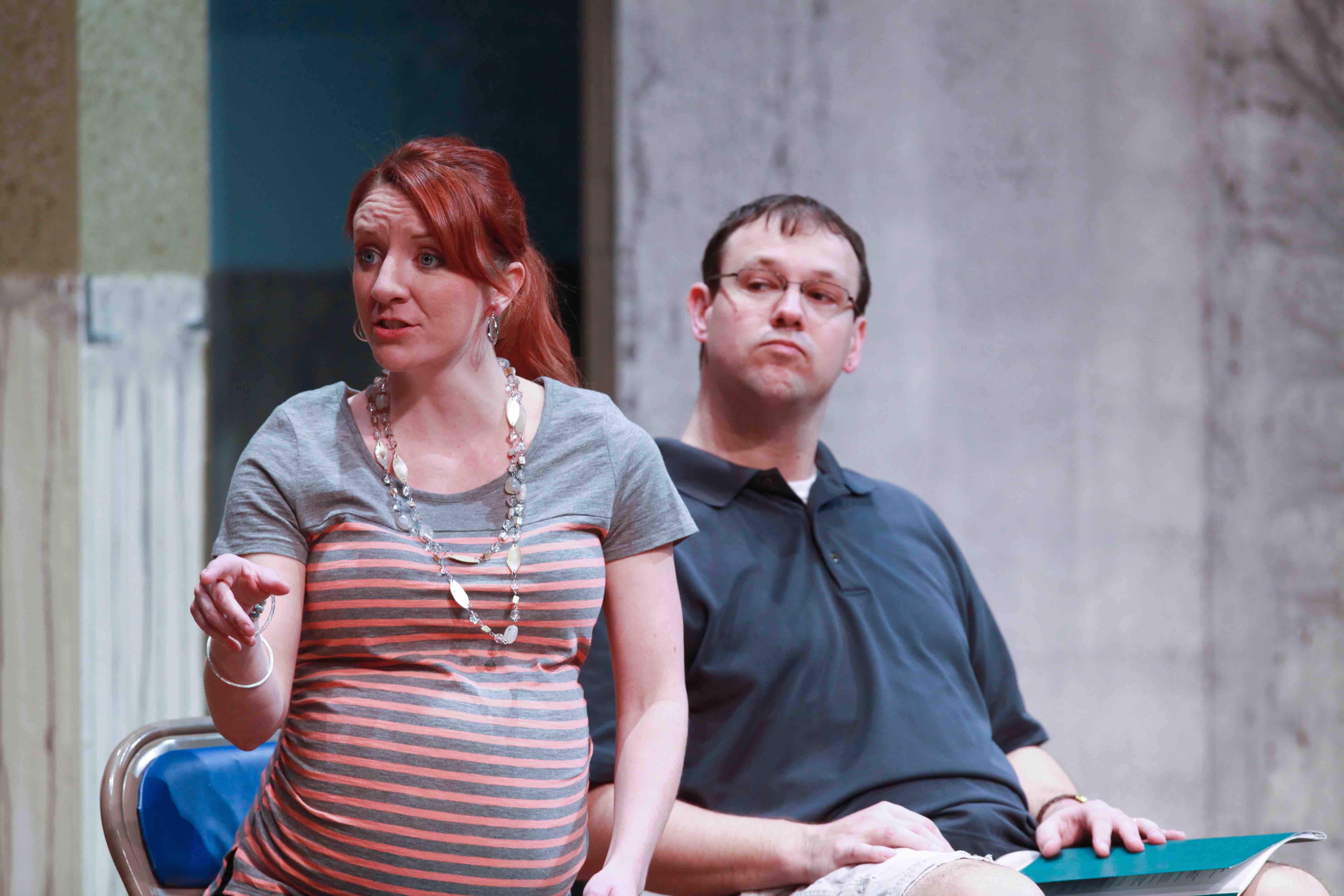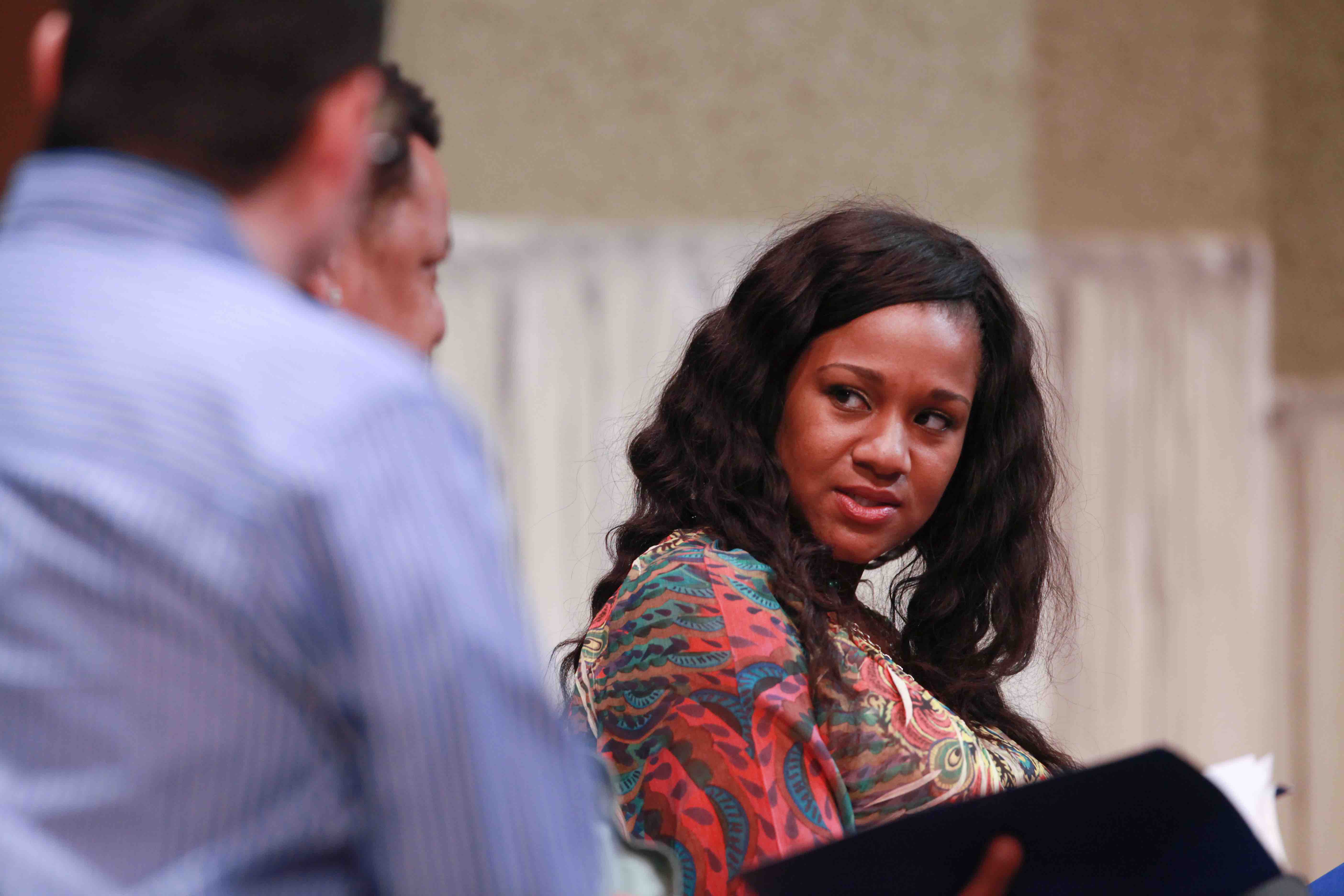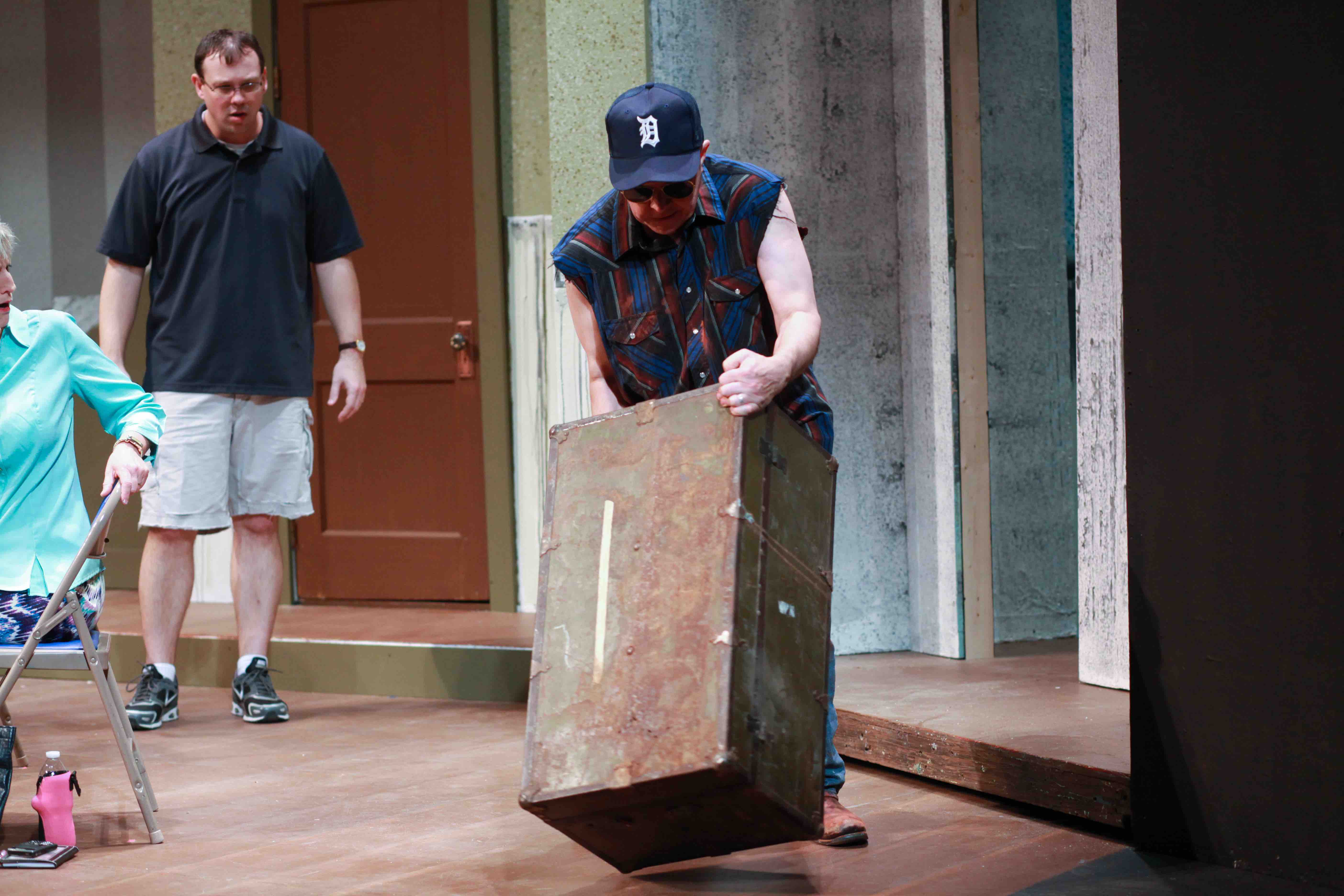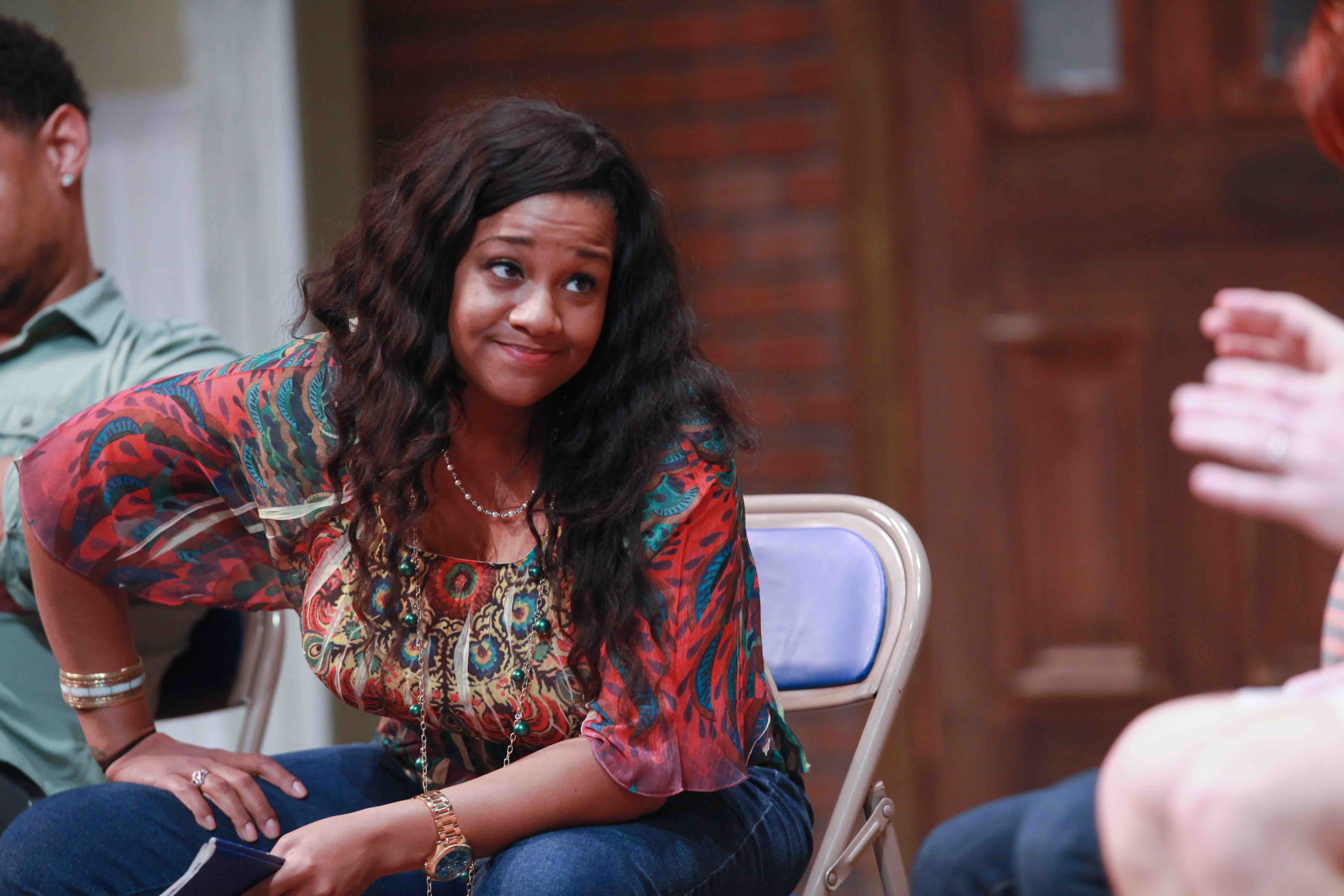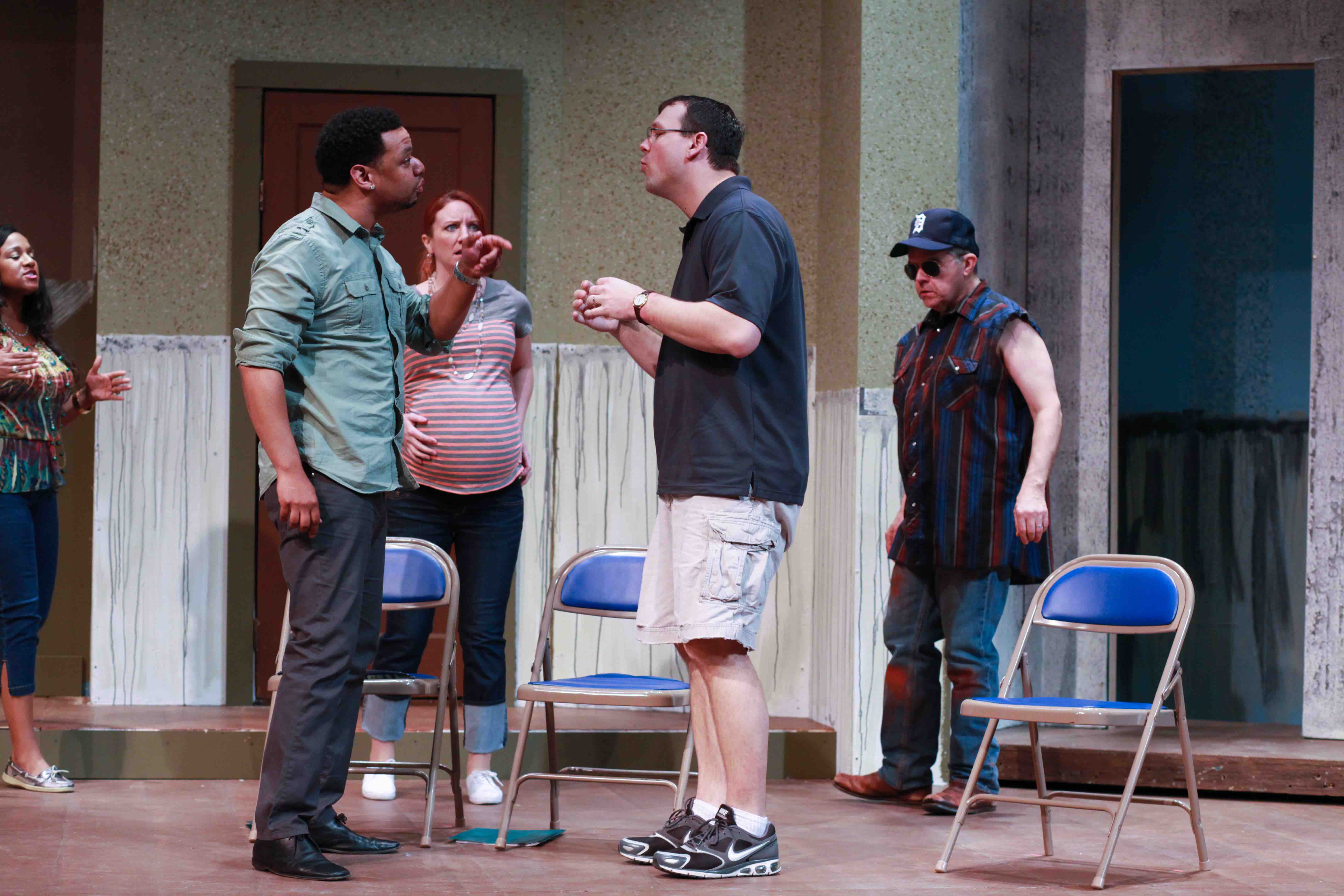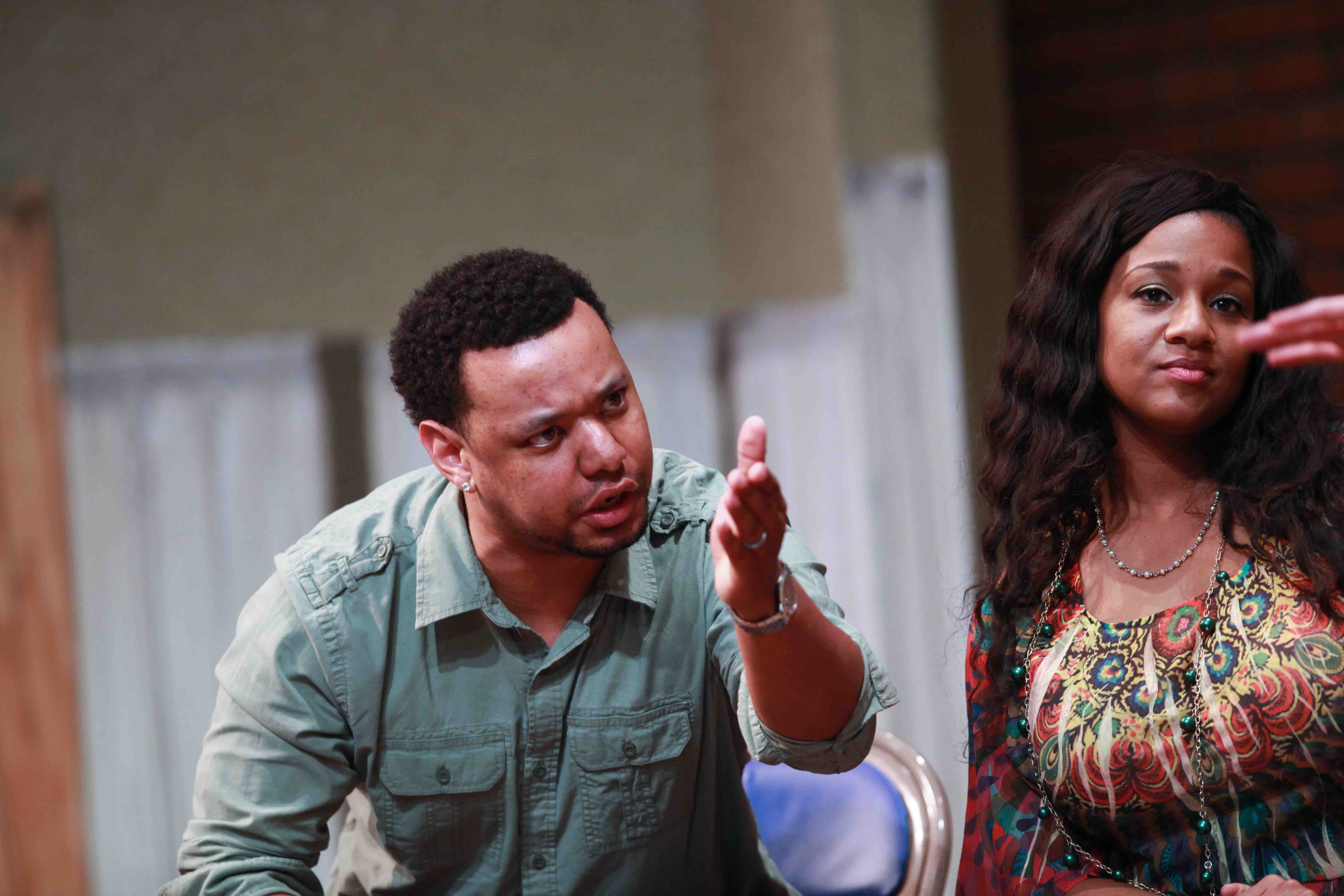 February 13-28, 2015
Kephart Theatre
---
Clybourne Park
By Bruce Norris
This Pulitzer Prize- and Tony Award-winning show explodes in two outrageous acts set fifty years apart. The first takes place in 1959, as nervous community leaders anxiously try to stop the sale of a home to a black family. The second is set in the same house in the present day, as the now predominantly African-American neighborhood battles to hold its ground in the face of gentrification. The Hollywood Reporter says it's 'a savagely funny and insightful time bomb.'
Mature subject matter and strong language; recommended for age 13 and older.
SPONSORED BY KANSAS STATE UNIVERSITY SALINA
Russ/Dan:  Gary Demuth
Bev/Kathy:  Twila Schneiders
Francine/Lena:  Keesha Harrell-Davis
Jim/Tom:  Alex Lankhorst
Albert/Kevin:  Keenan Ramos
Karl/Steve:  Christopher Graber
Betsy/Lindsey:  Brenna Downs
Kenneth:  Taylor Smith
April 10-25, 2015
Kephart Theatre
---
Deathtrap
By Ira Levin
A successful writer is struggling to overcome a a string of failures and a shortage of funds. A possible break in his fortunes occurs when he receives a script from a student, which he and his wife plan to steal. Suspense mounts steadily as the plot begins to twist and turn with devilish cleverness, and with such an abundance of thrills and laughter, that audiences will be held enthralled until the final, startling moments of the play.
SPONSORED BY EDWARD JONES & ASSURANCE PARTNERS
Sidney:  Eric Cole
Myra:  Shawna Carter
Clifford:  Mike Claman
Helga:  Patti Wood
Porter:  Bradley Meier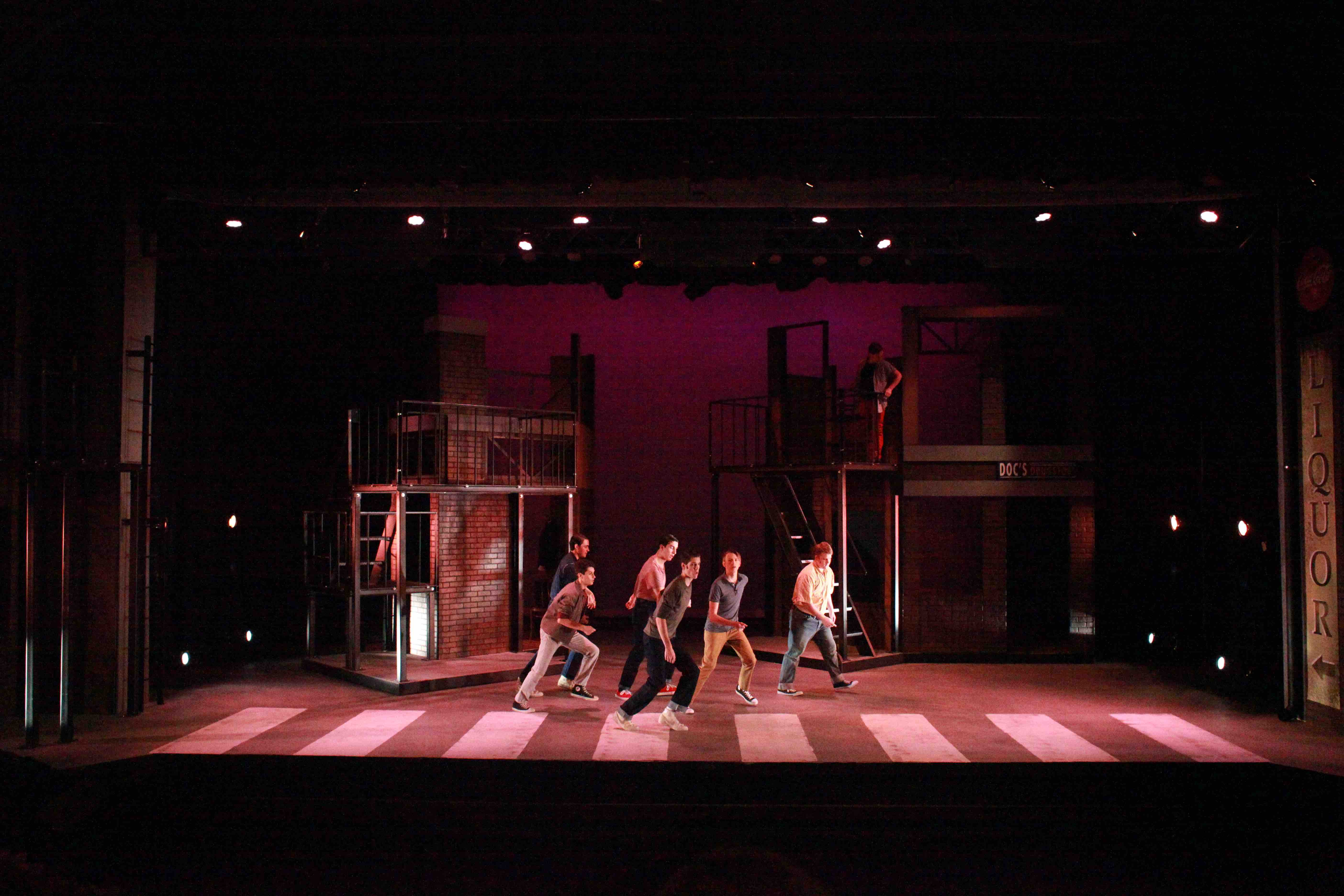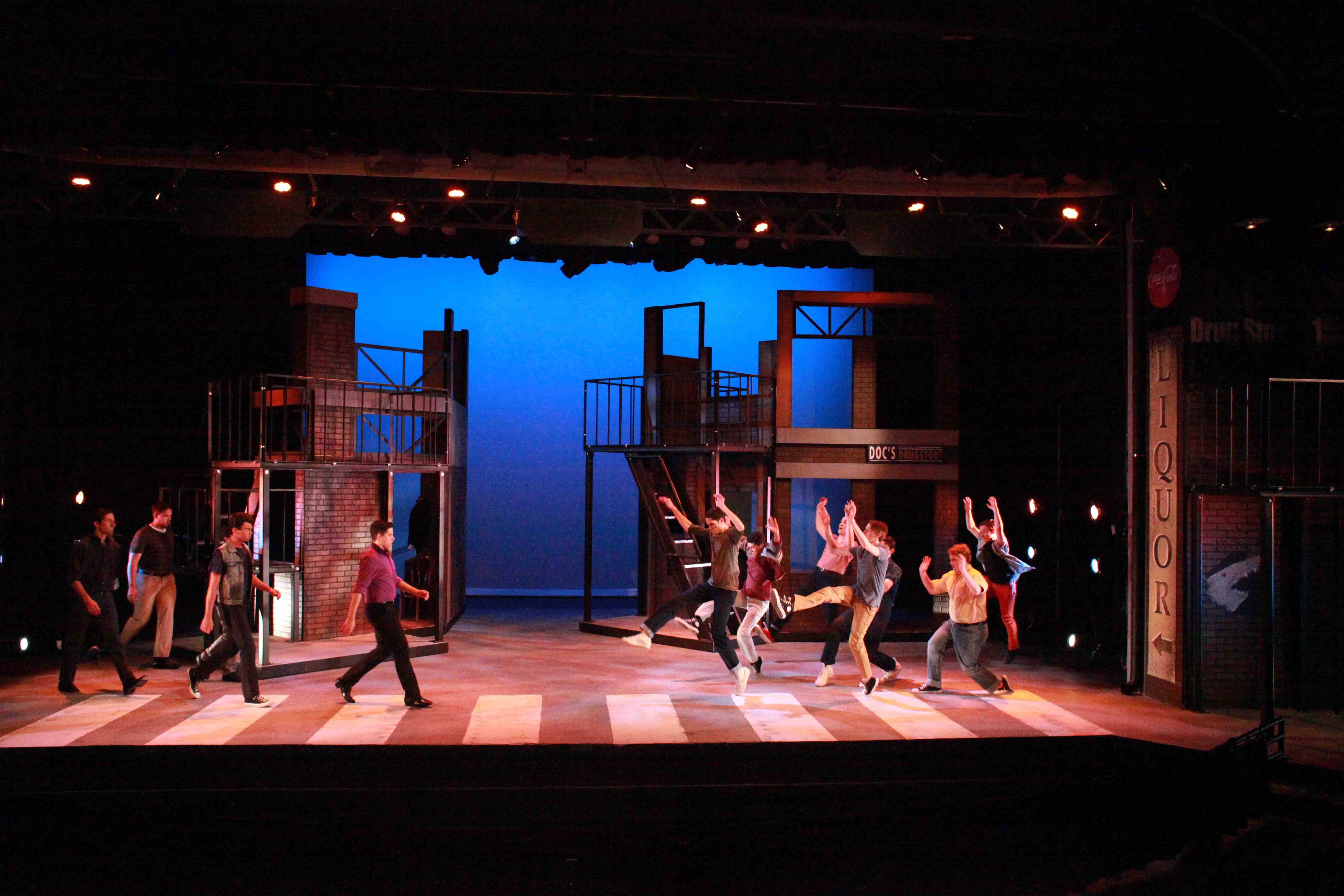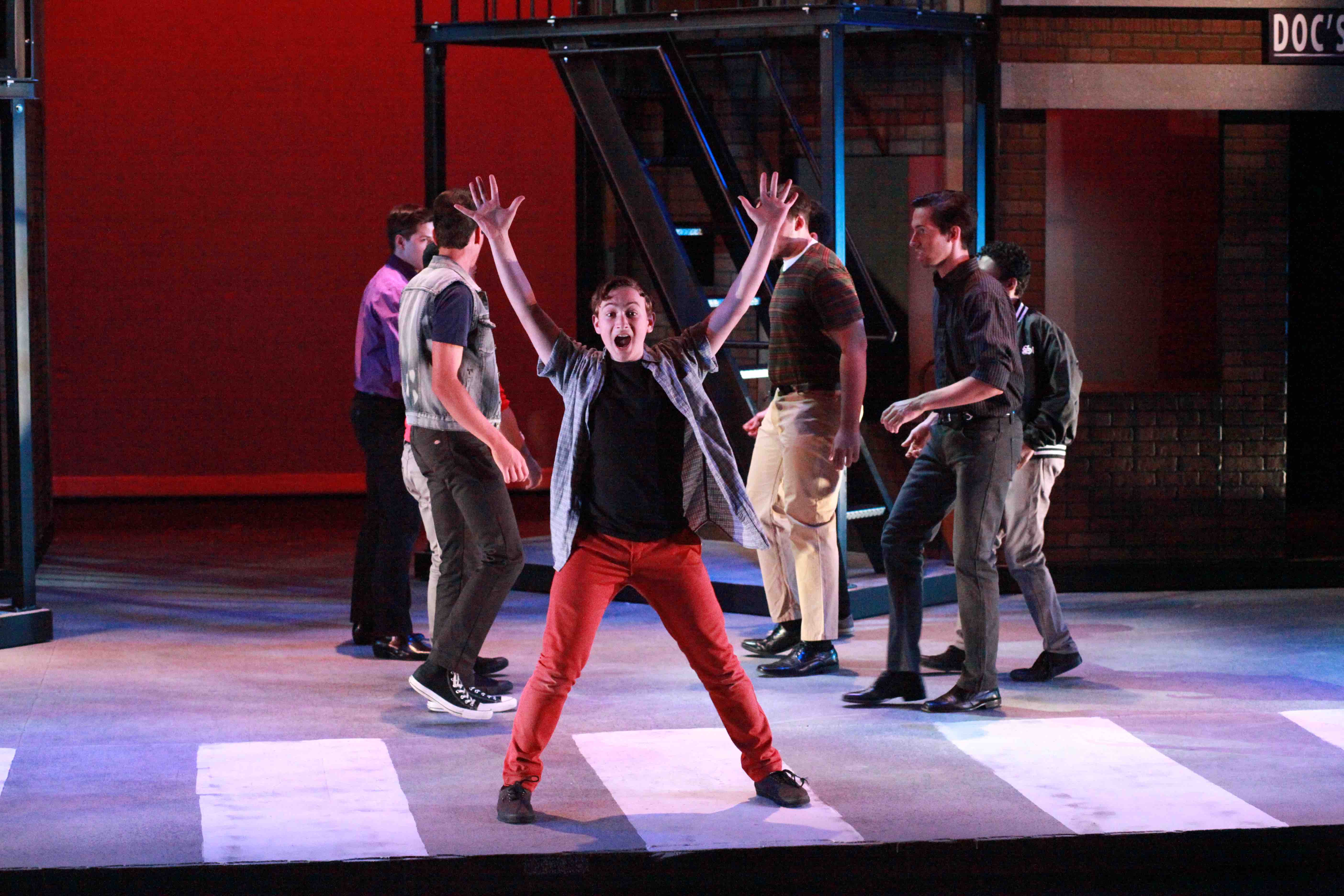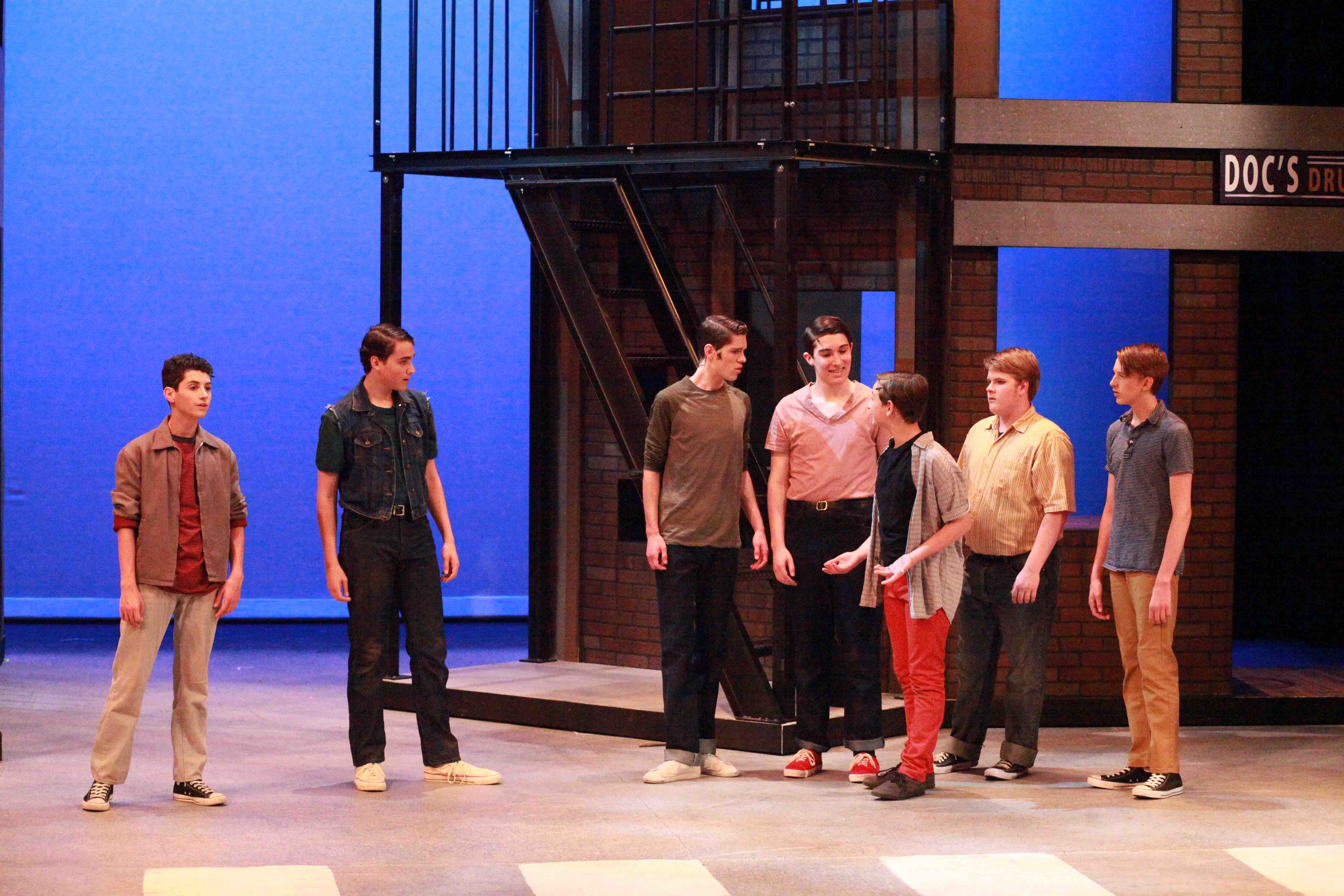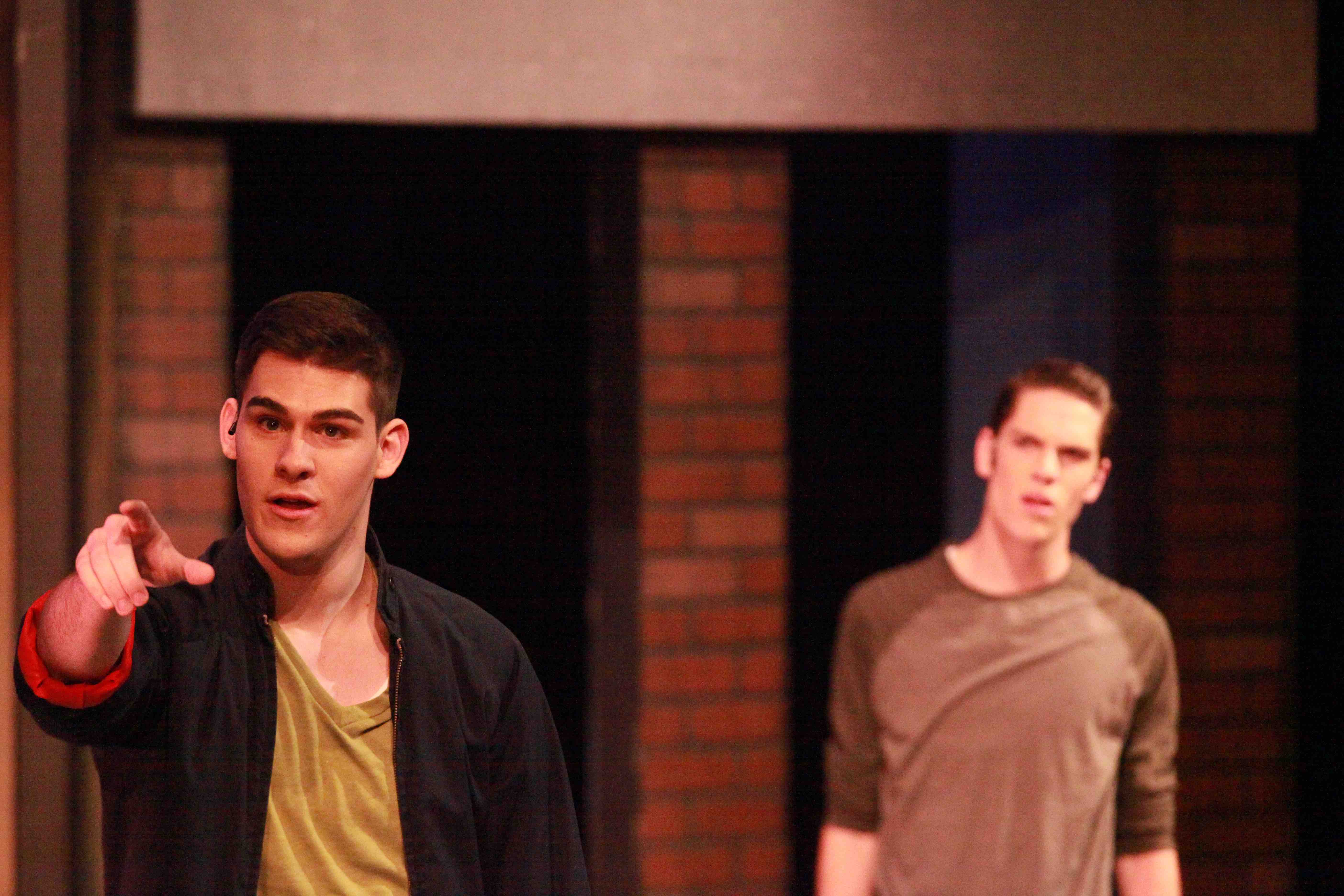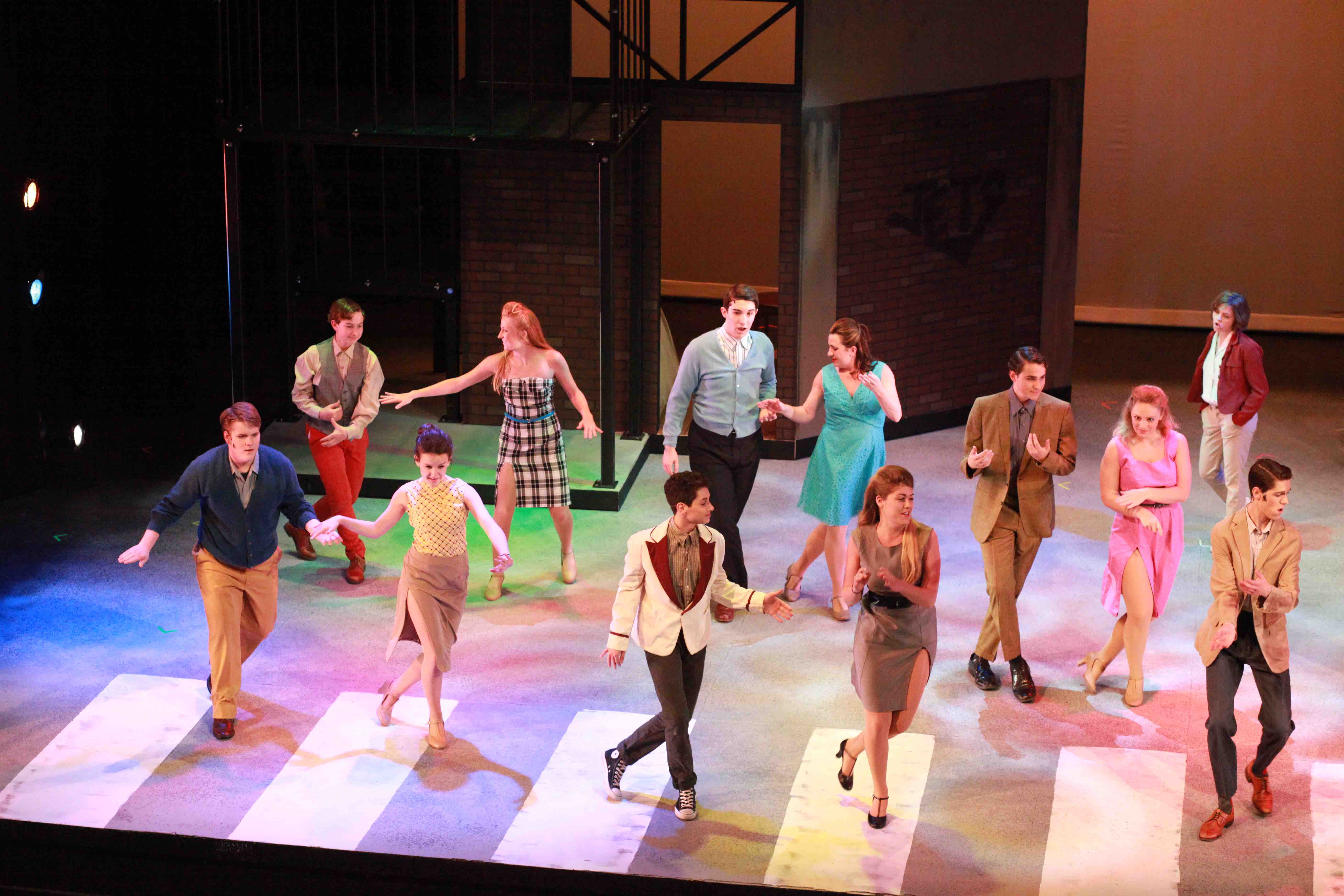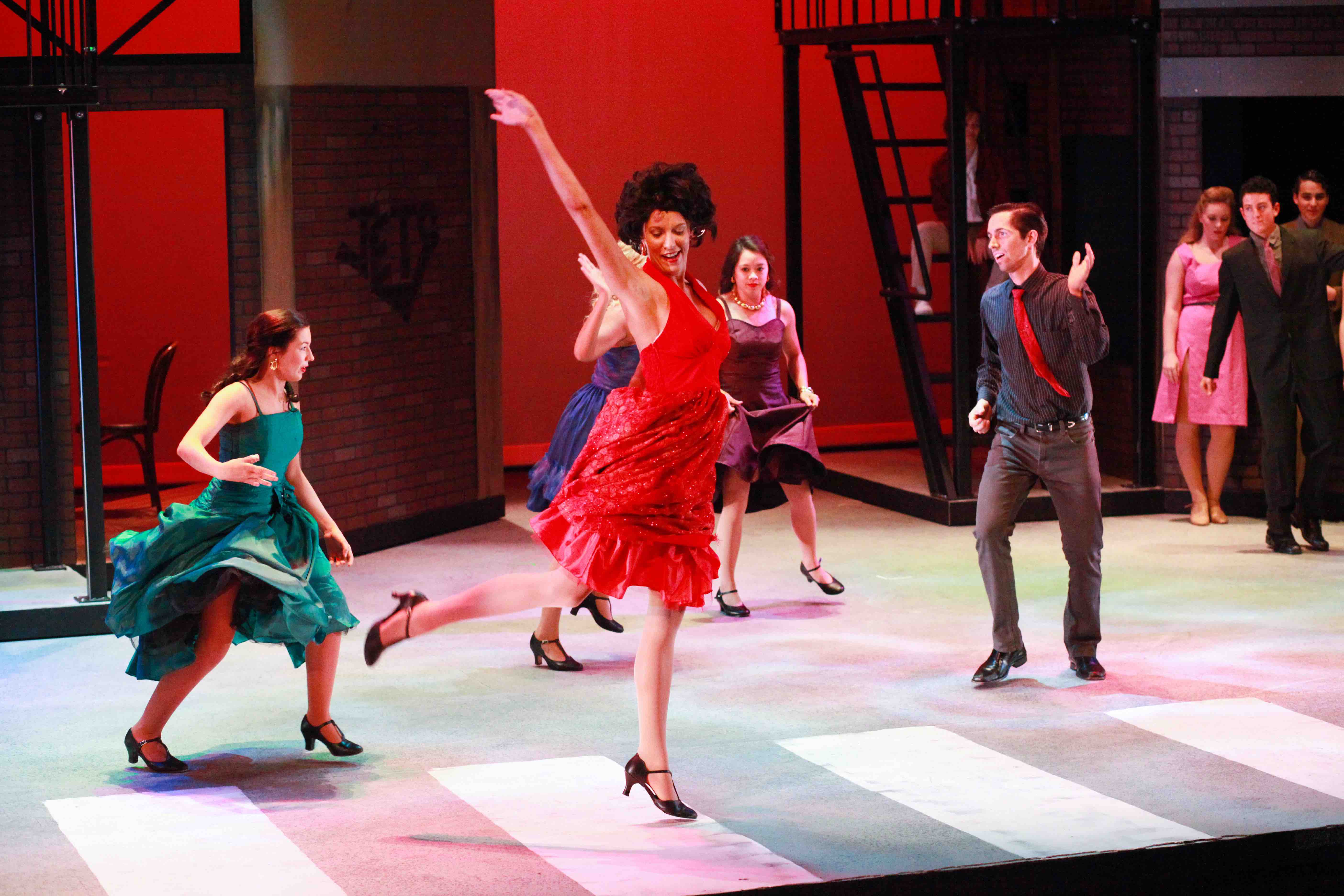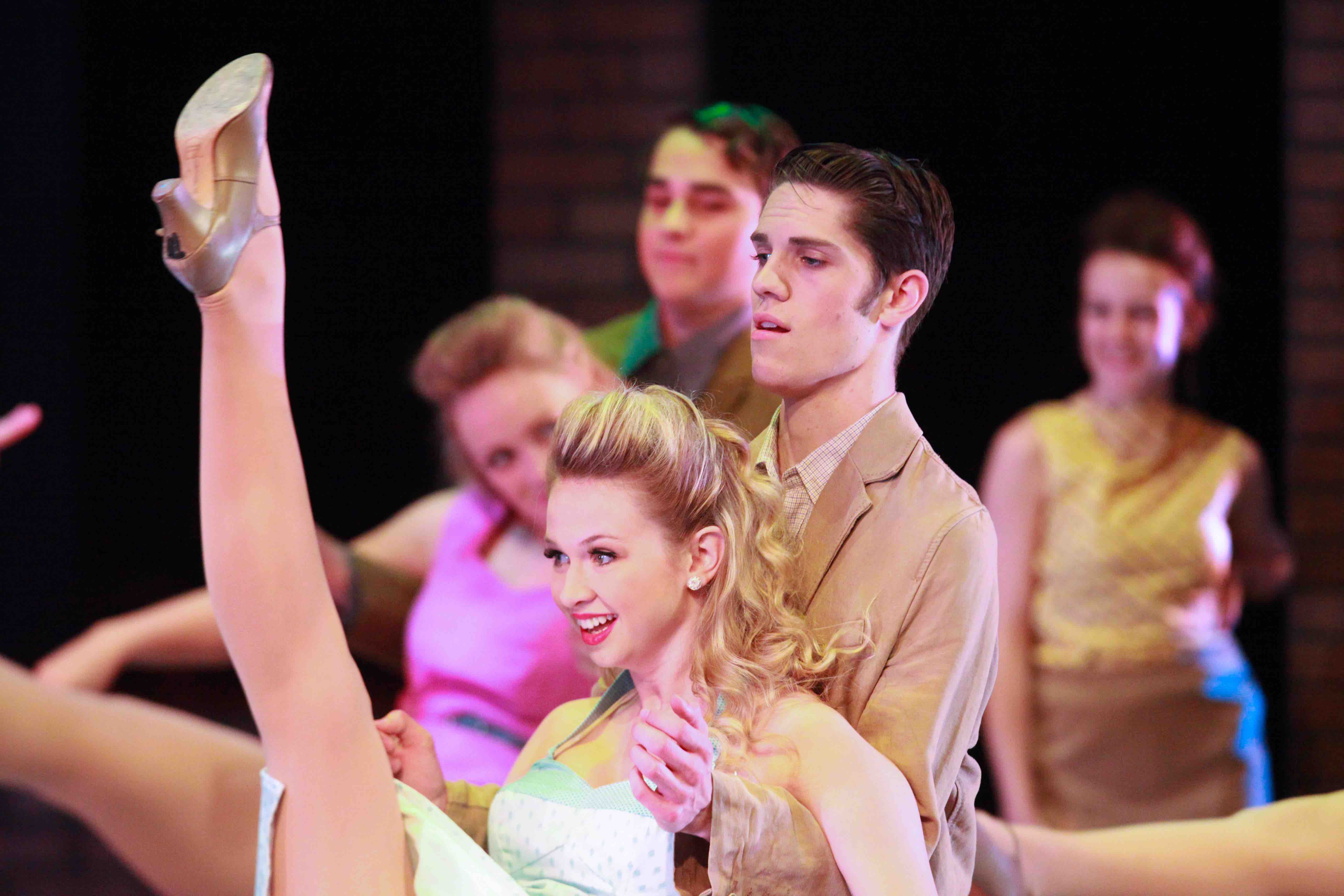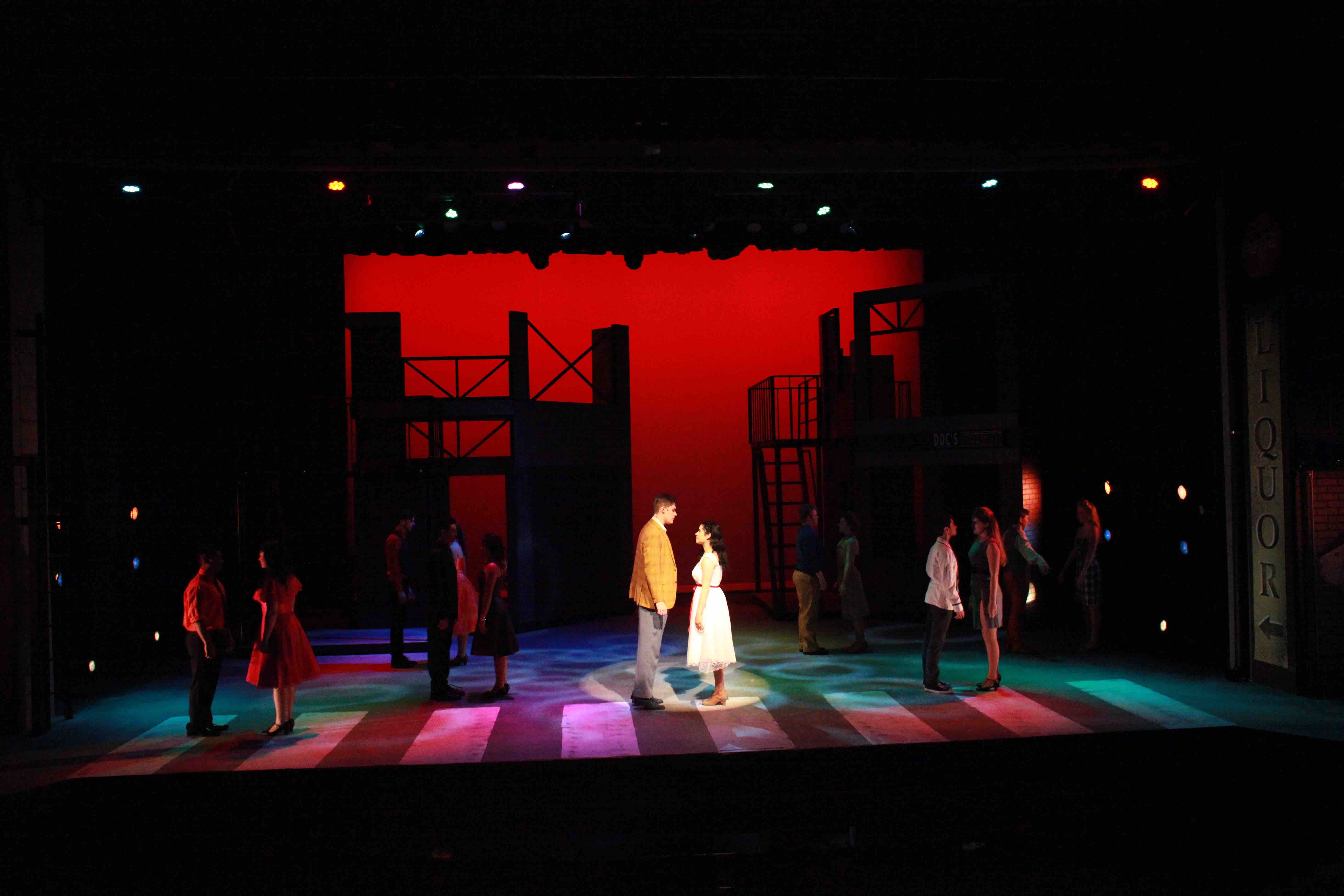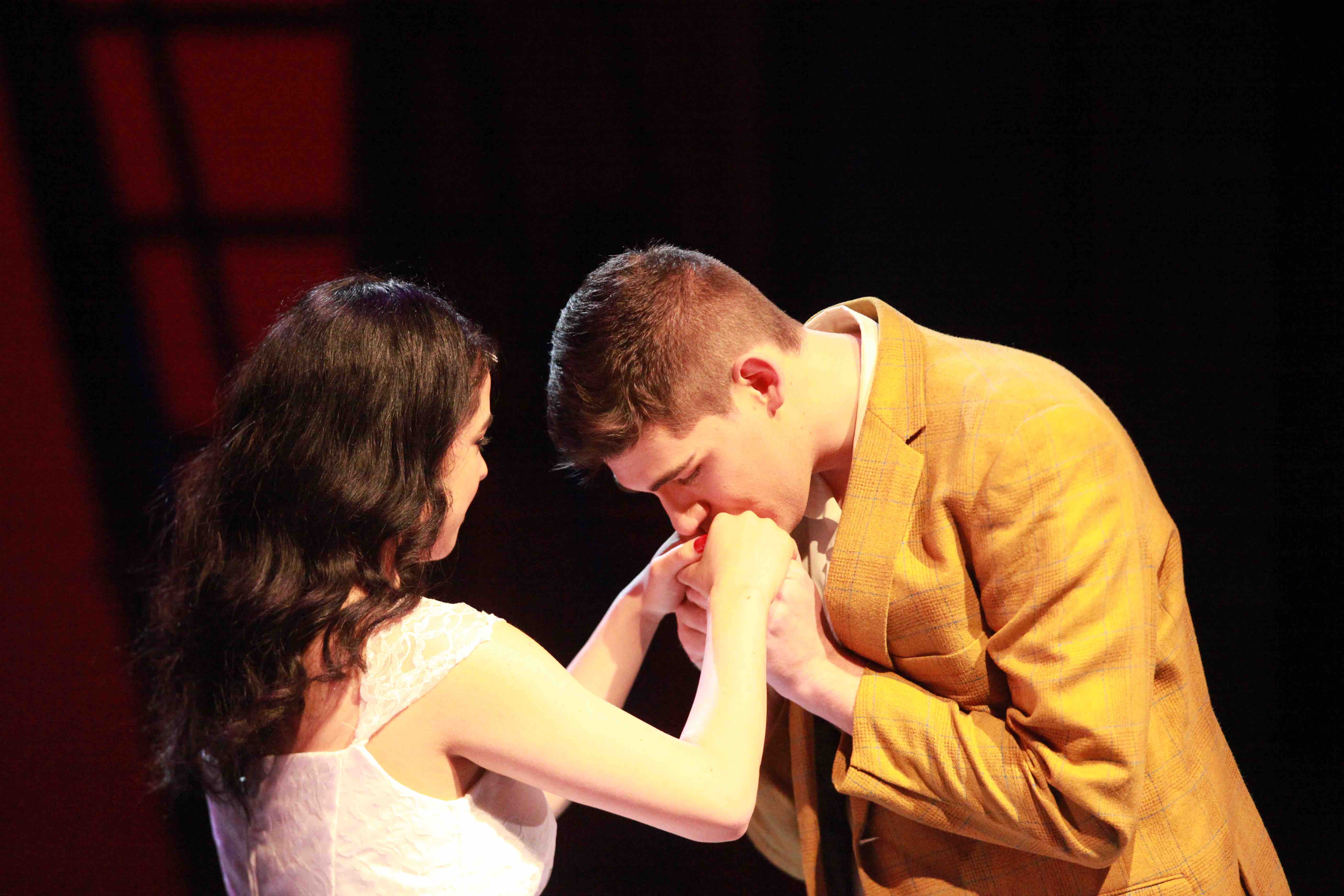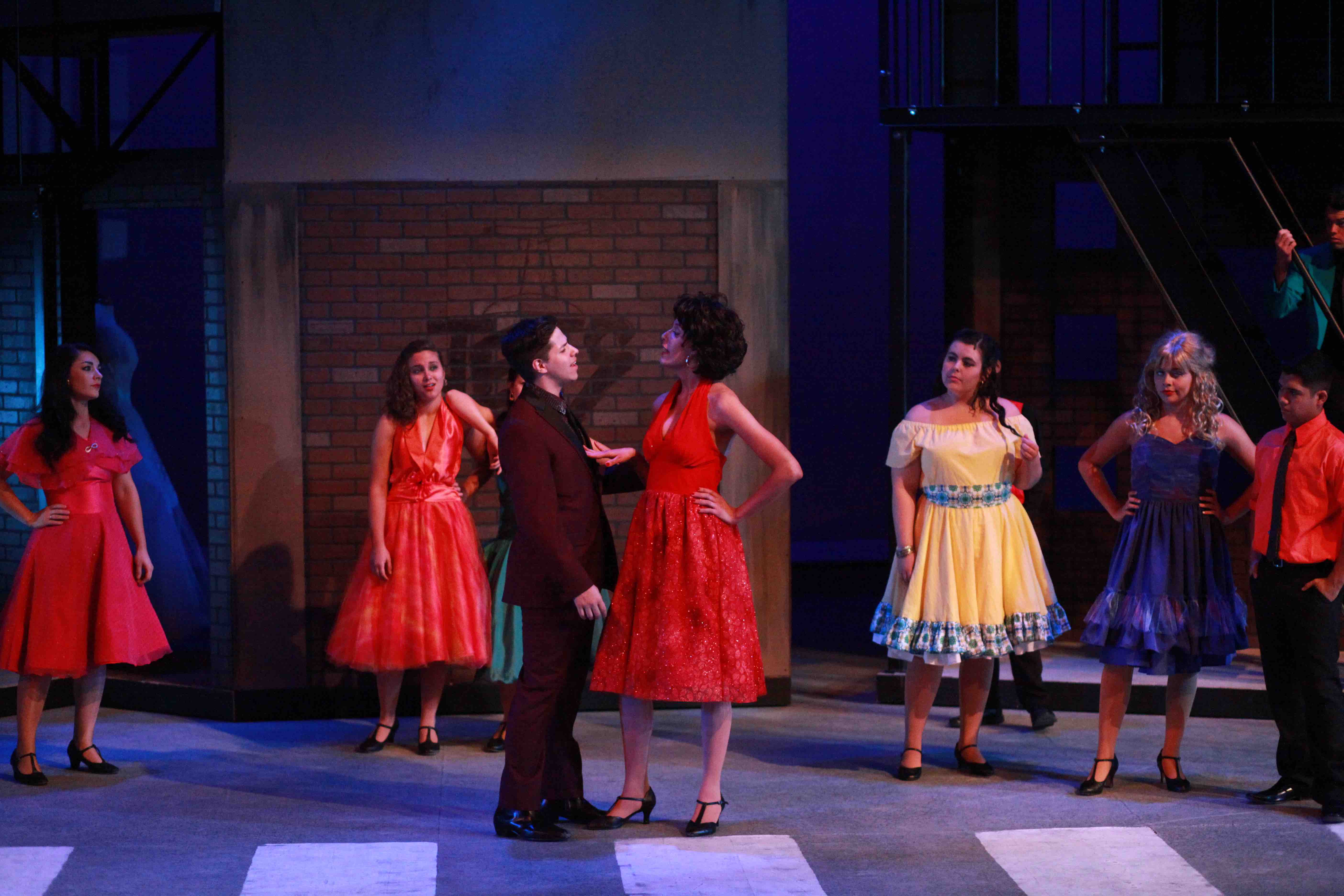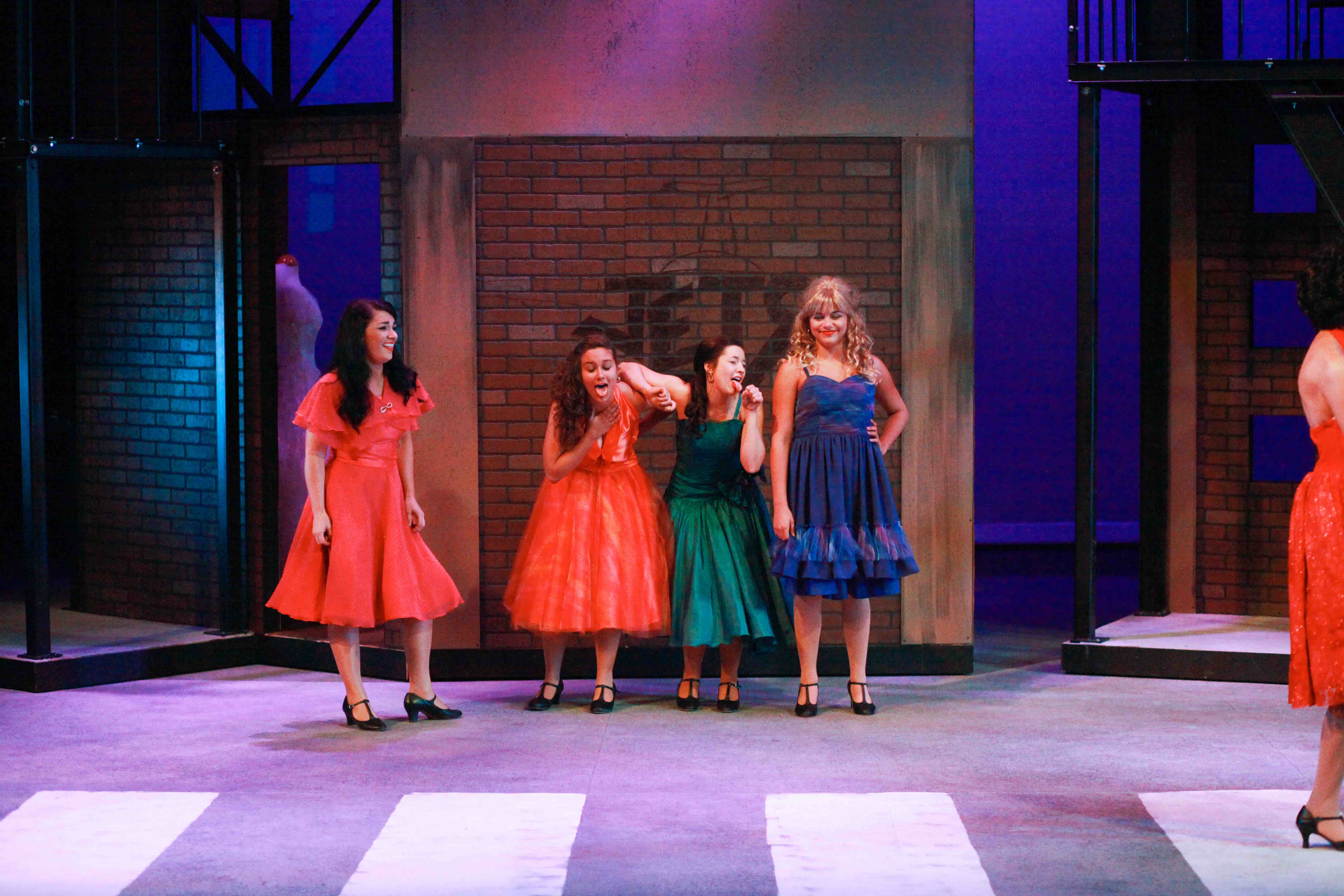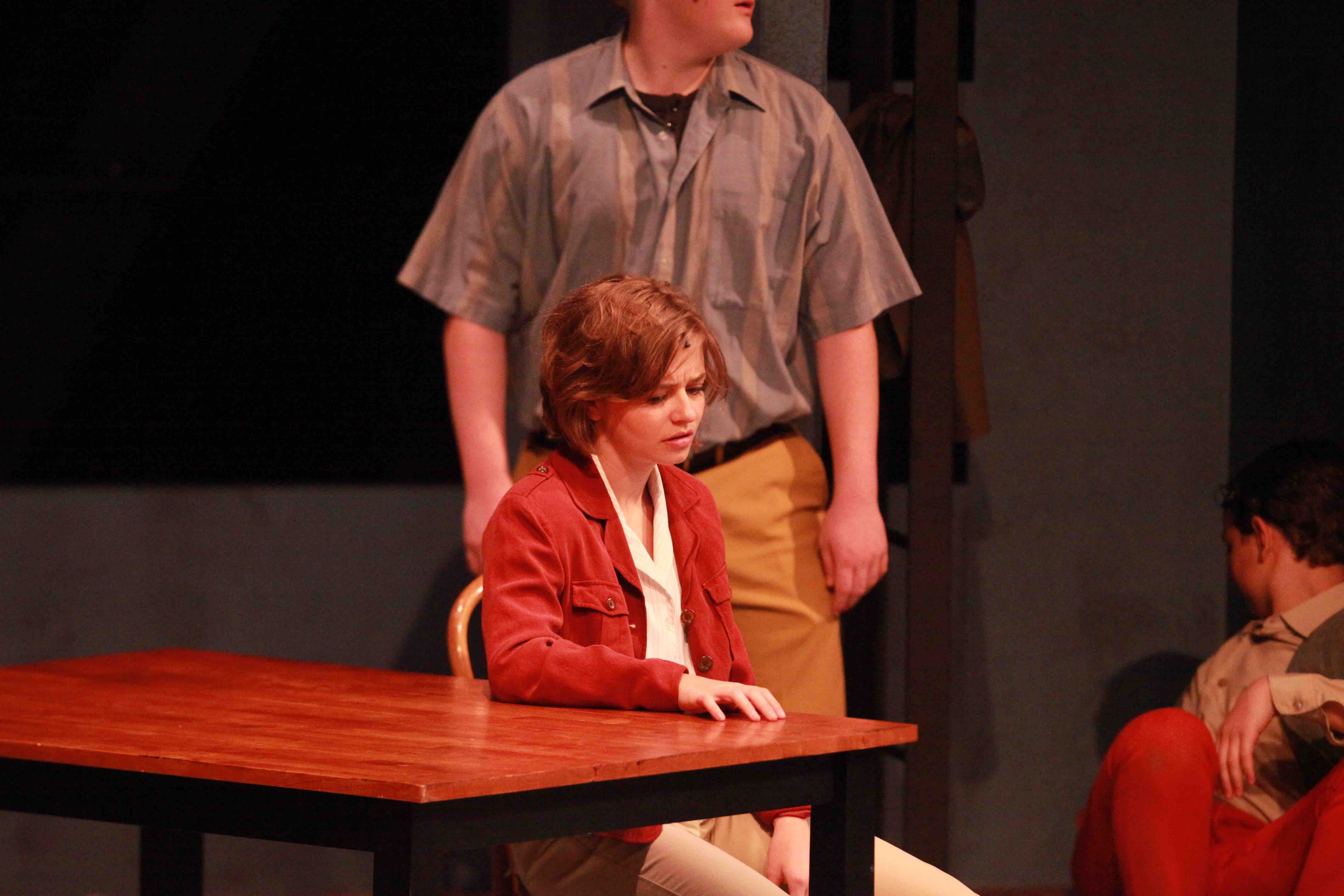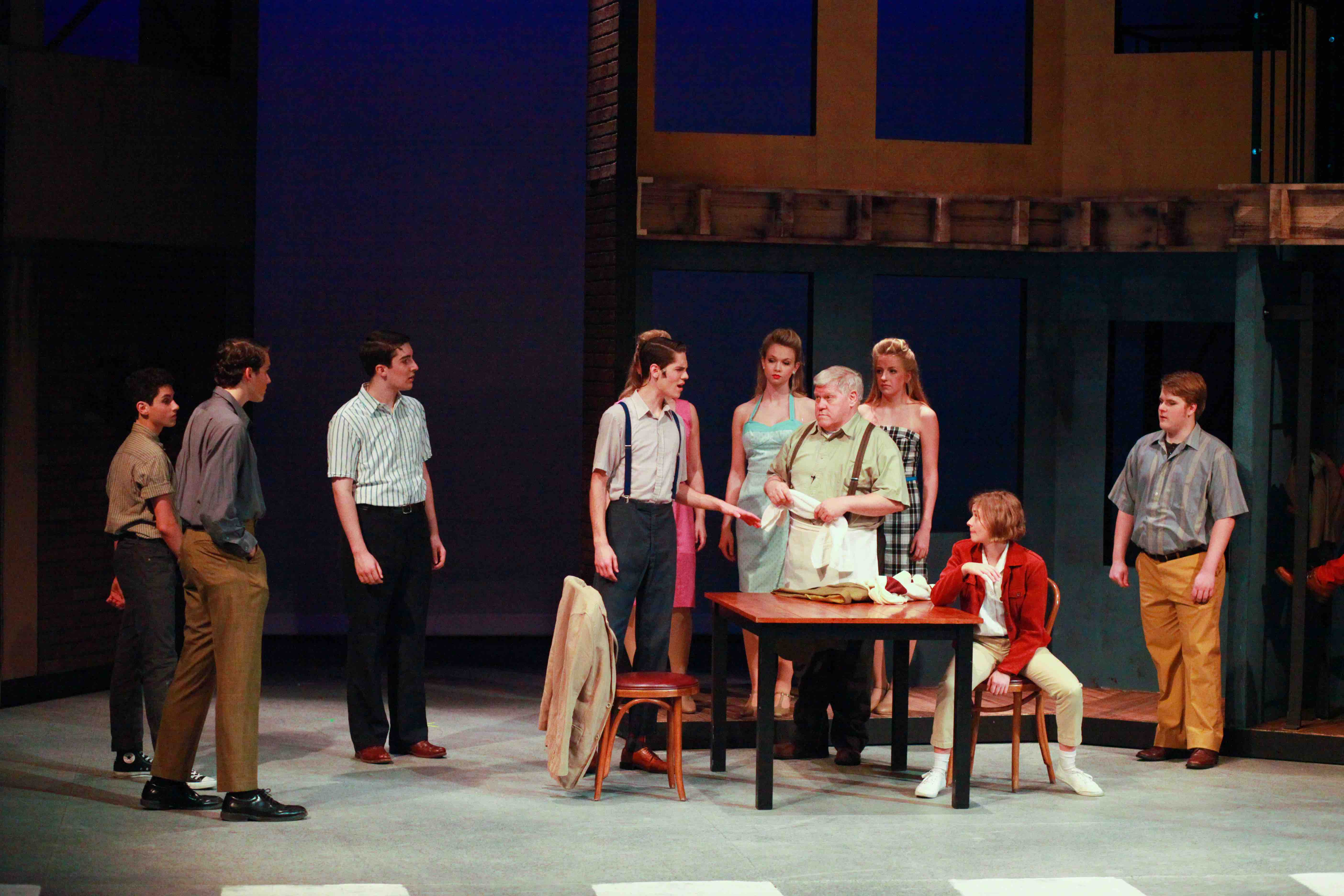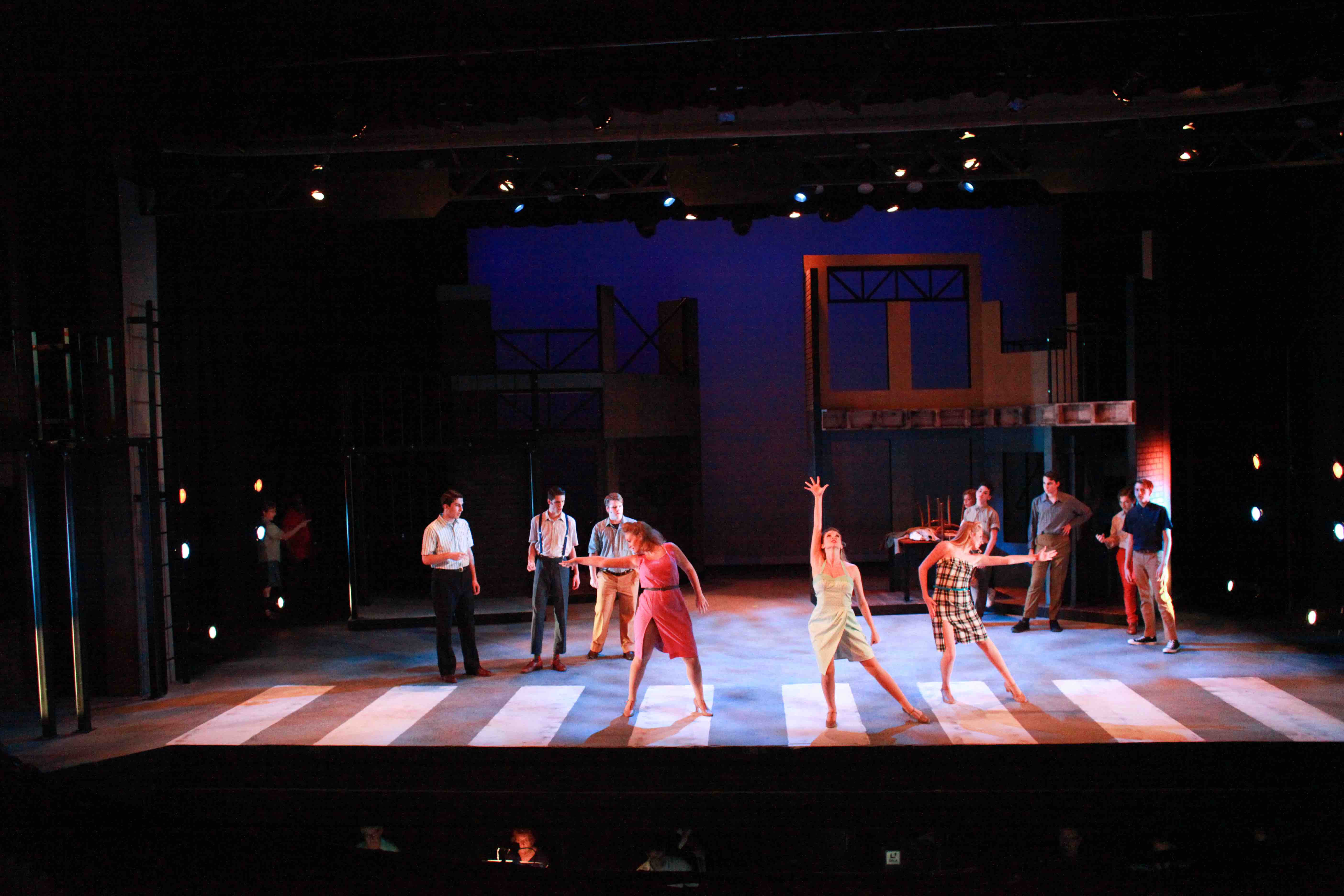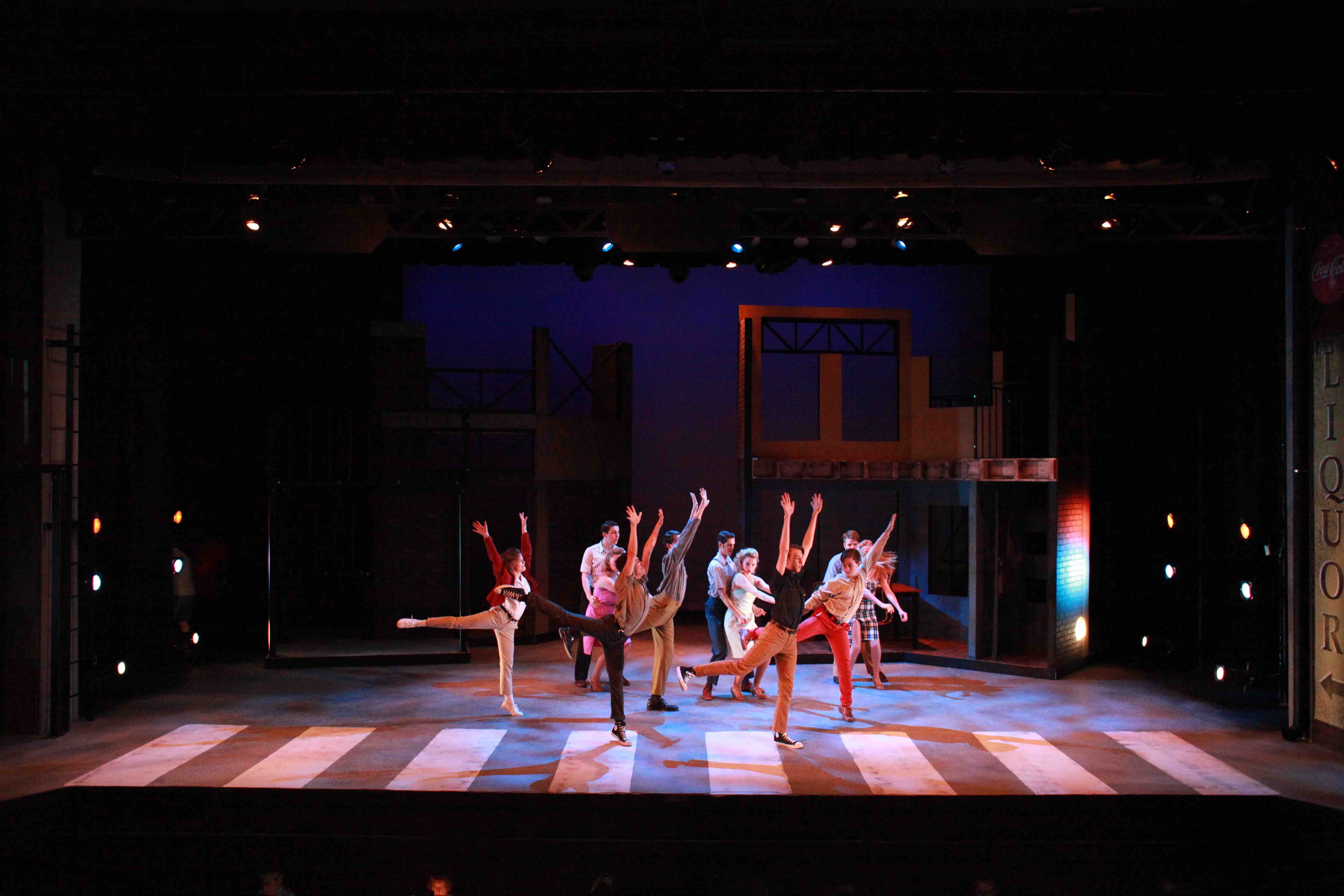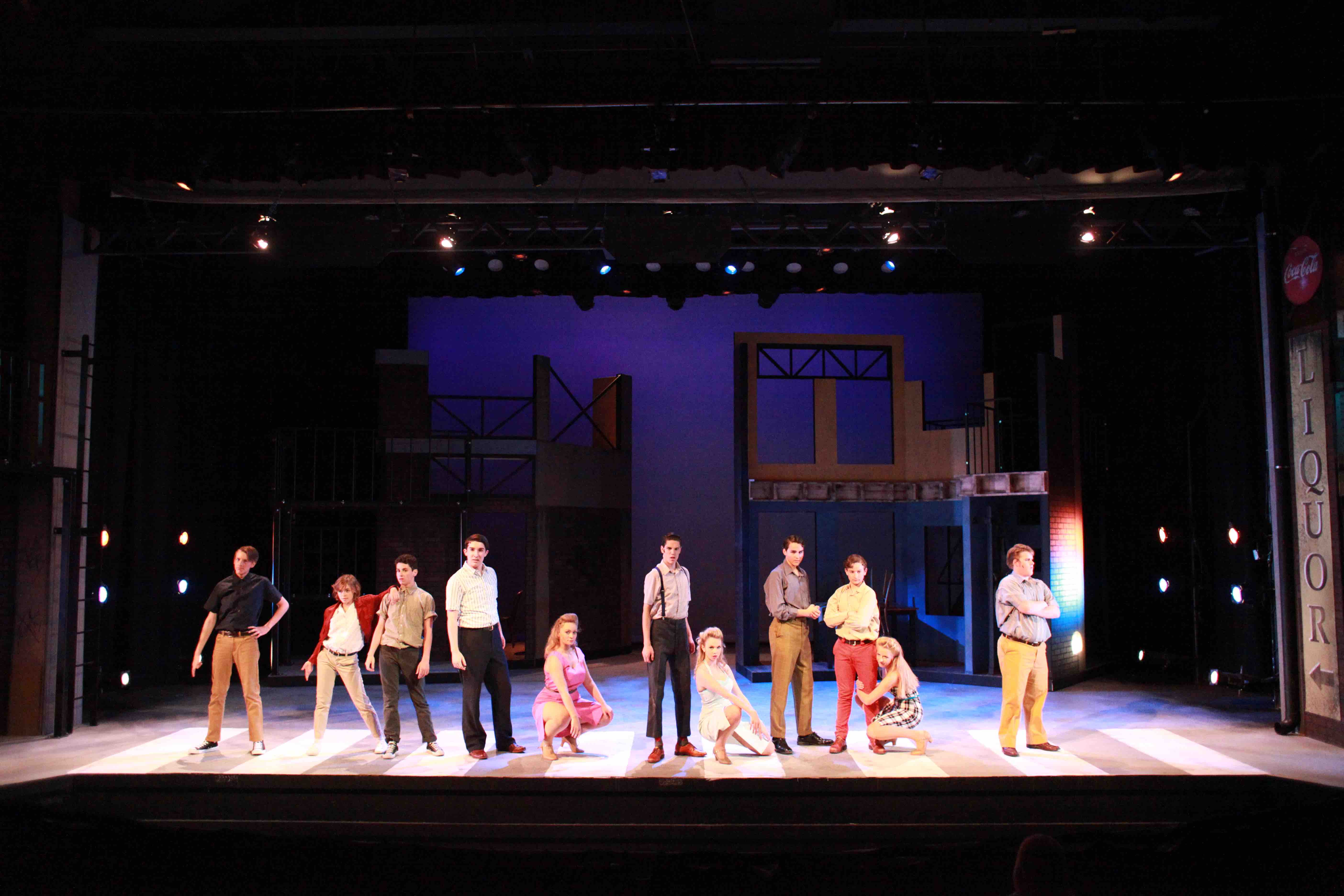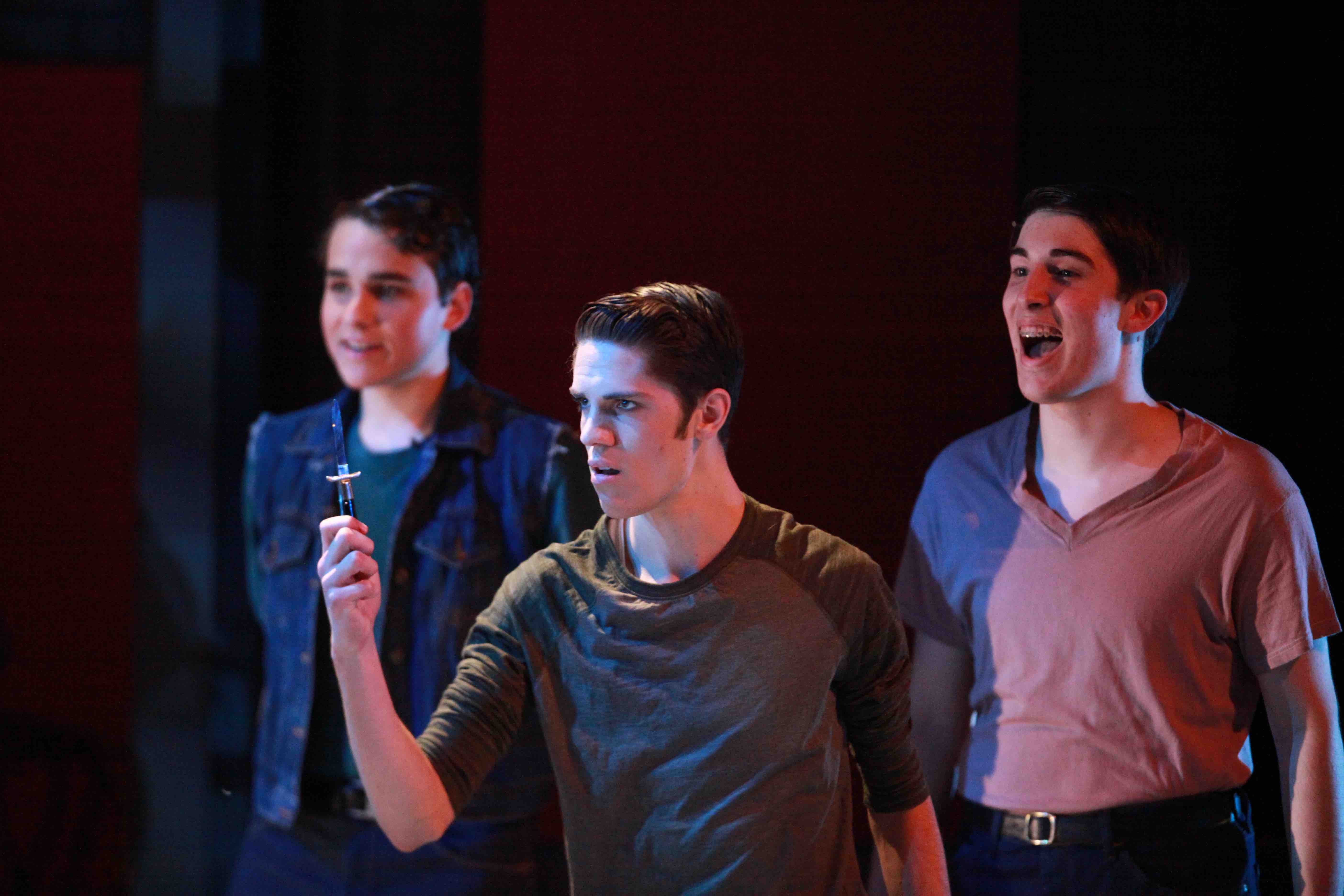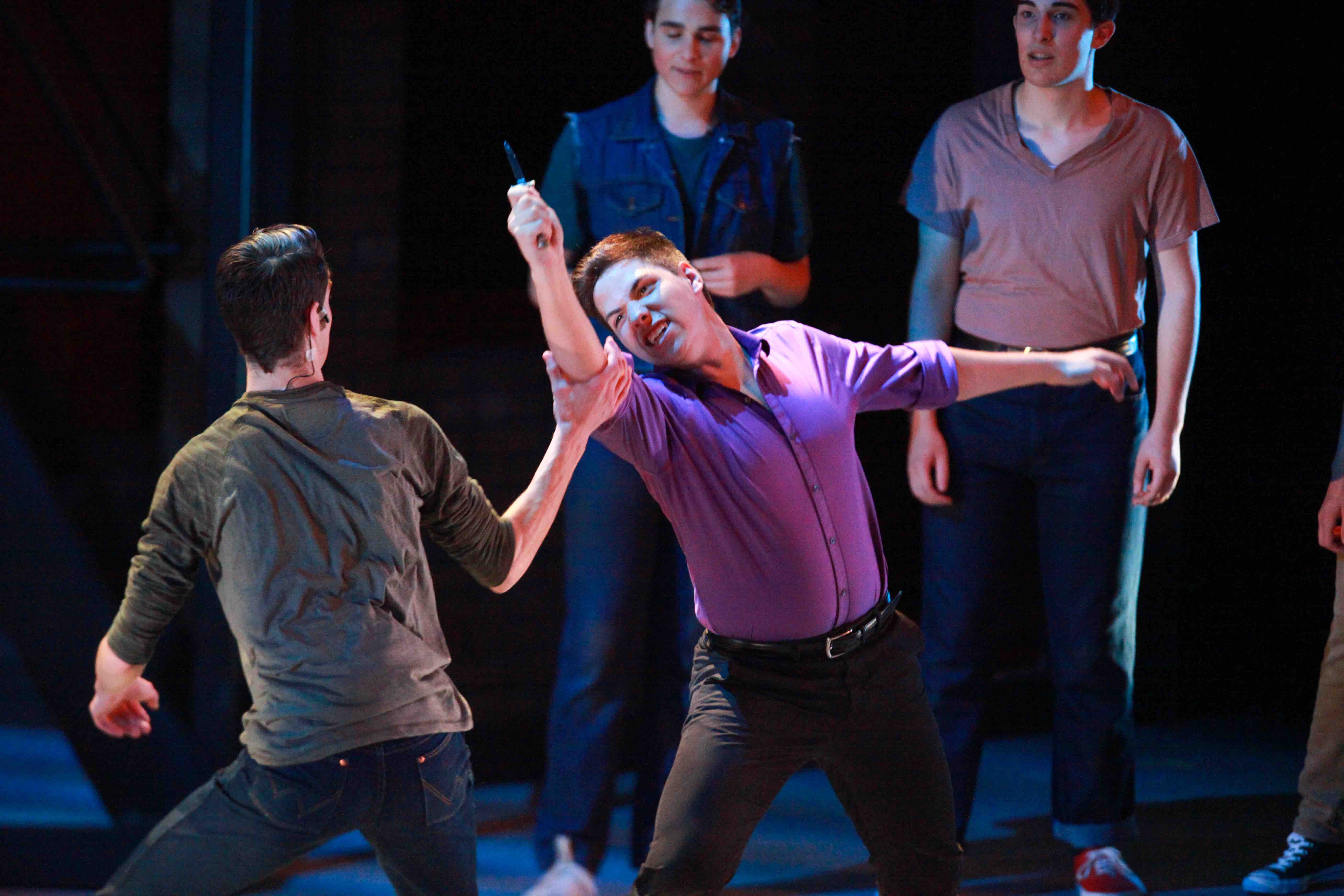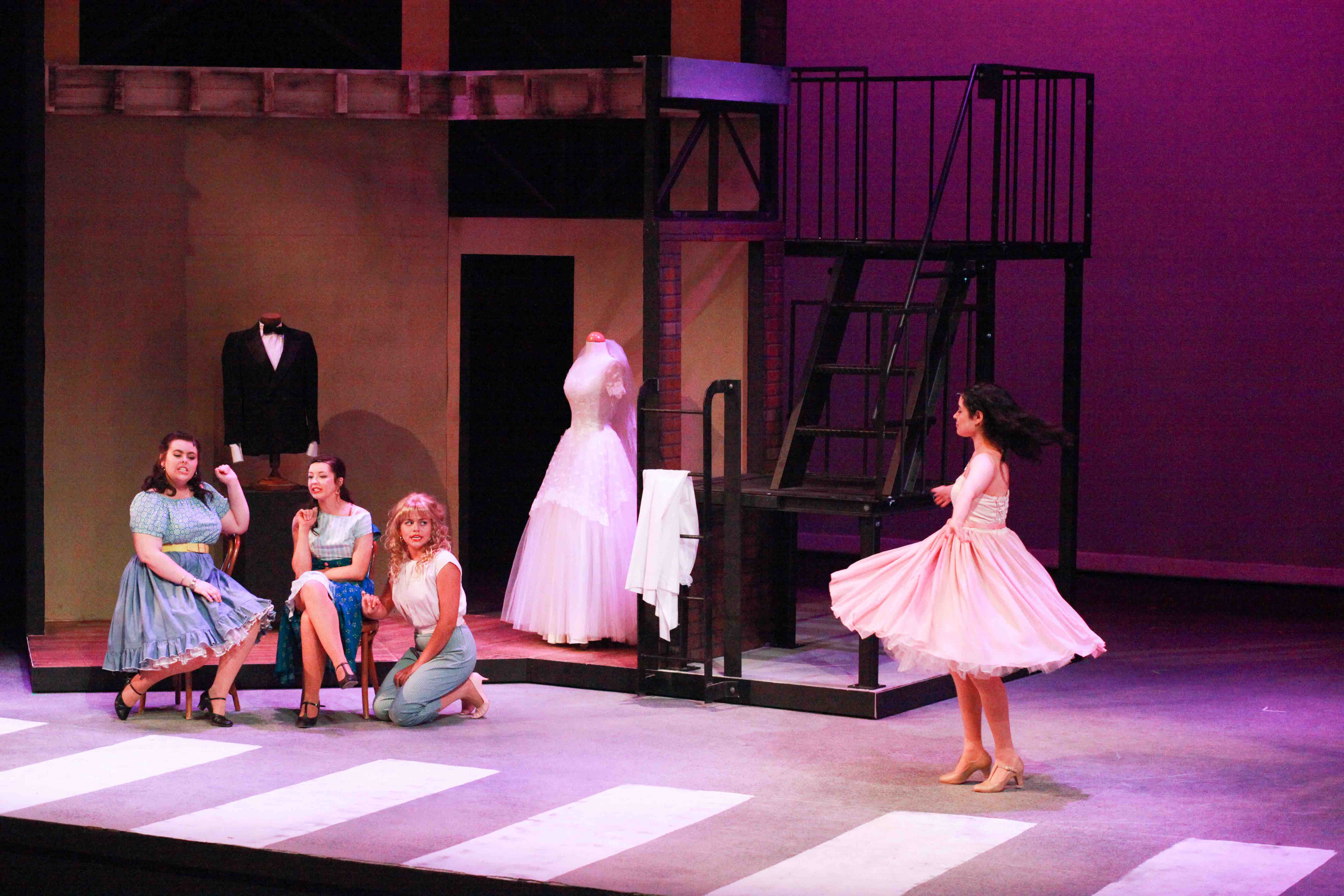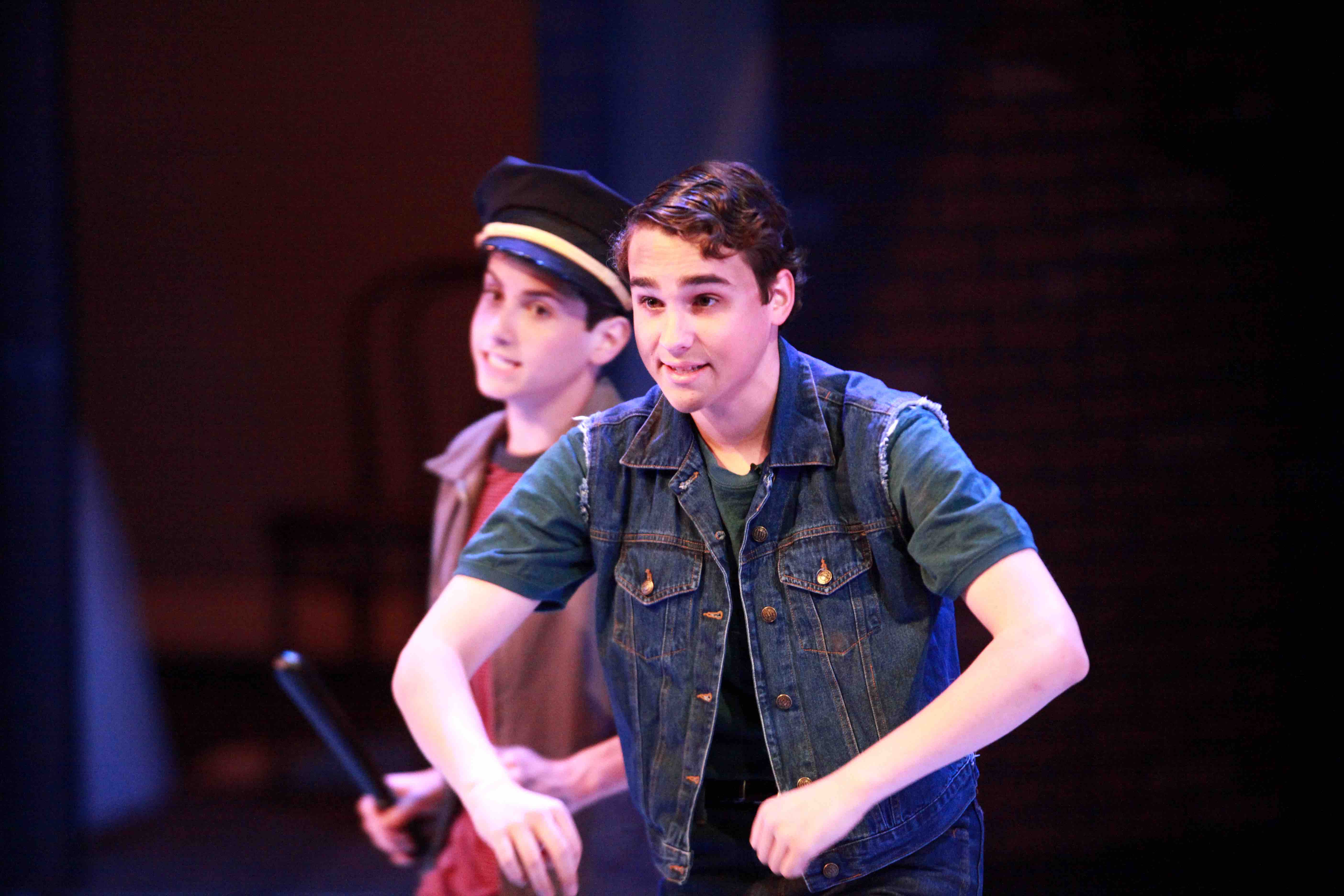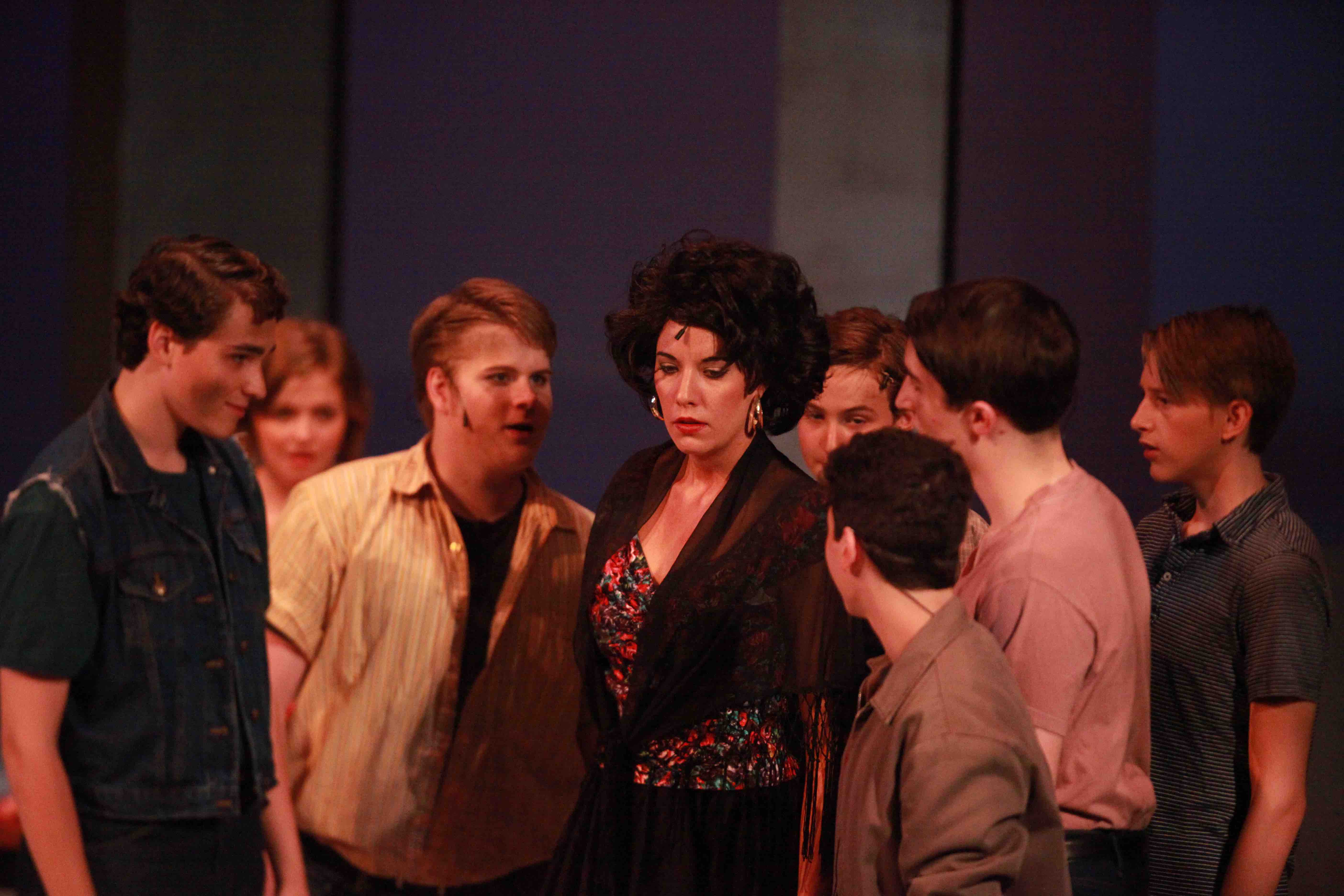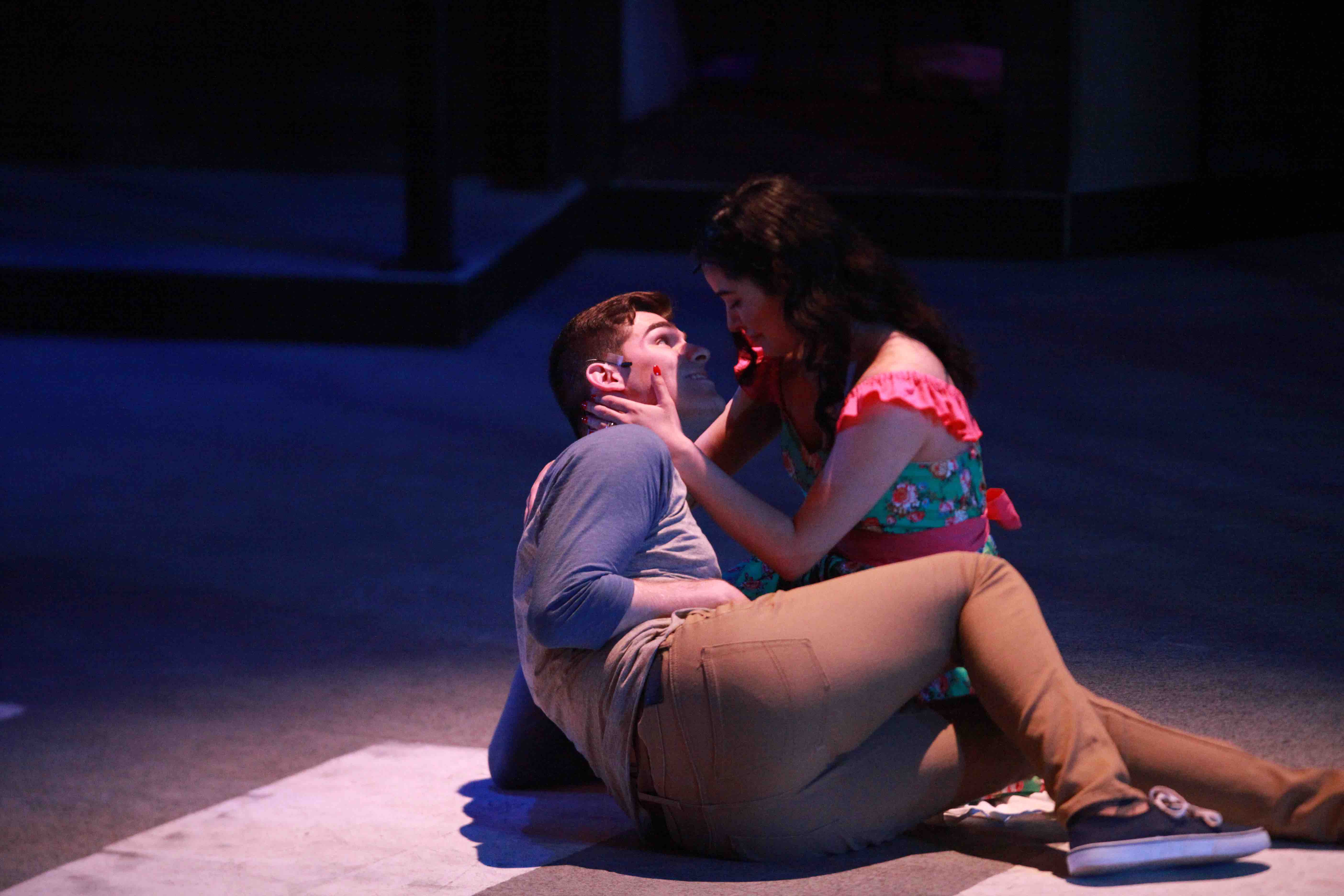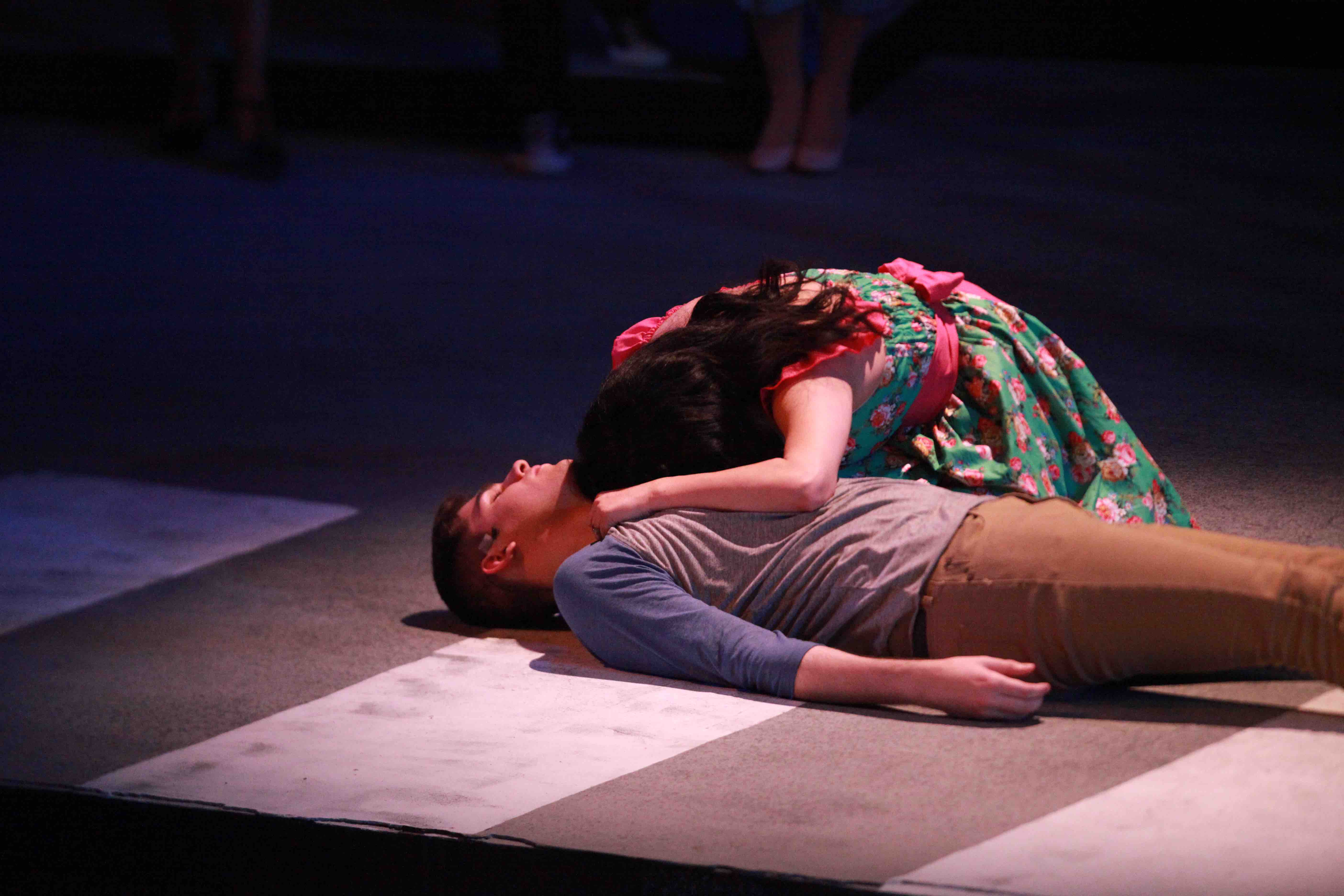 June 12-28, 2015
Kephart Theatre
---
West Side Story
Book by Arthur Laurents
Music and Lyrics by Leonard Bernstein and Stephen Sondheim
Based on a conception of Jerome Robbins
Shakespeare's Romeo and Juliet is transported to modern-day New York City, as two young idealistic lovers find themselves caught between warring street gangs, the Jets and the Sharks. Their struggle to survive in a world of hate, violence, and prejudice is one of the most innovative, heart-wrenching and relevant musical dramas of our time.
SPONSORED BY BANK OF TESCOTT  |  ORCHESTRA SPONSORED BY MOWERY CLINIC
Tony:  Scott Salem
Riff:  Brendon Dalton
Action:  Nick Salem
A-Rab:  Braden Irwin
Baby John:  Nelson Gutsch
Snow Boy:  Logan Kitchener
Big Deal:  Braydon Boyer
Diesel:  Tanner Sack
JET GIRLS
Graziella: Jace Stephenson
Velma:  Shelby Quackenbush
Minnie:  Jordan Gilliland
Clarice:Jennifer Kohart
Pauline:  Jazlyn Kingsolver
Anybodys:  Xan Mattek
Nicki:  Zoe Rea
Diane:  Ellie Flynn
Bernardo:  Jonathan Flores
Chino:  Davonte' Medina
Pepe:  Marco Armendariz
Indio:  James Warren
Luis:  Nathan Zimmerman
Anxious:  Paul Minneman
Toro:  Tim Hernandez
Moose:  Jaicee Wilson
SHARK GIRLS
Maria:  Dania Gonzalez
Anita:  Julie Schott
Rosalia:  Sadie Smith
Consuela:  Sofie Flores
Francisca:  Maria Putzier
Estella:  Ali Schade
Margarita:  Sierra Dearvil
Lupita:  Tina Butts
Doc:  David Greiser
Schrank:  Eric Johnson
Krupke:  Chris Cadle
Glad Hand:  Lisa Sack