2015-2016 MainStage Season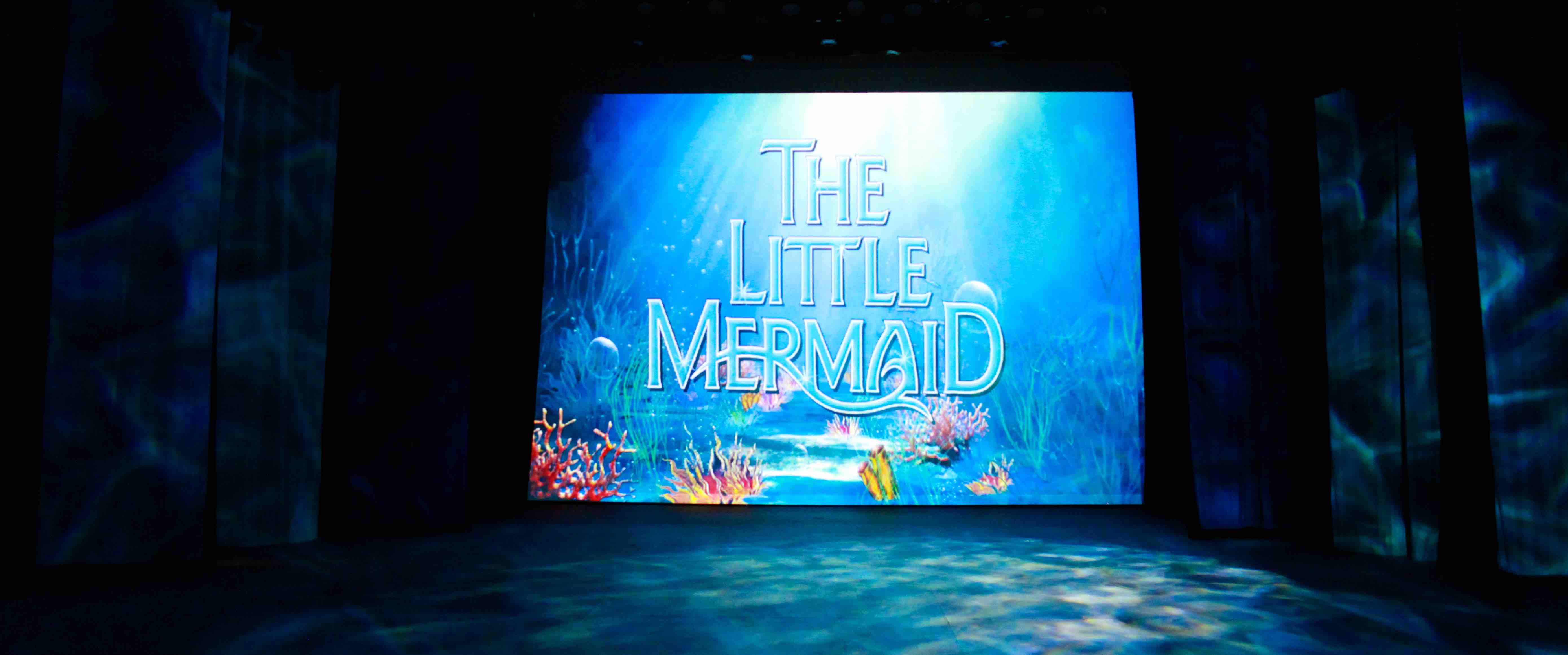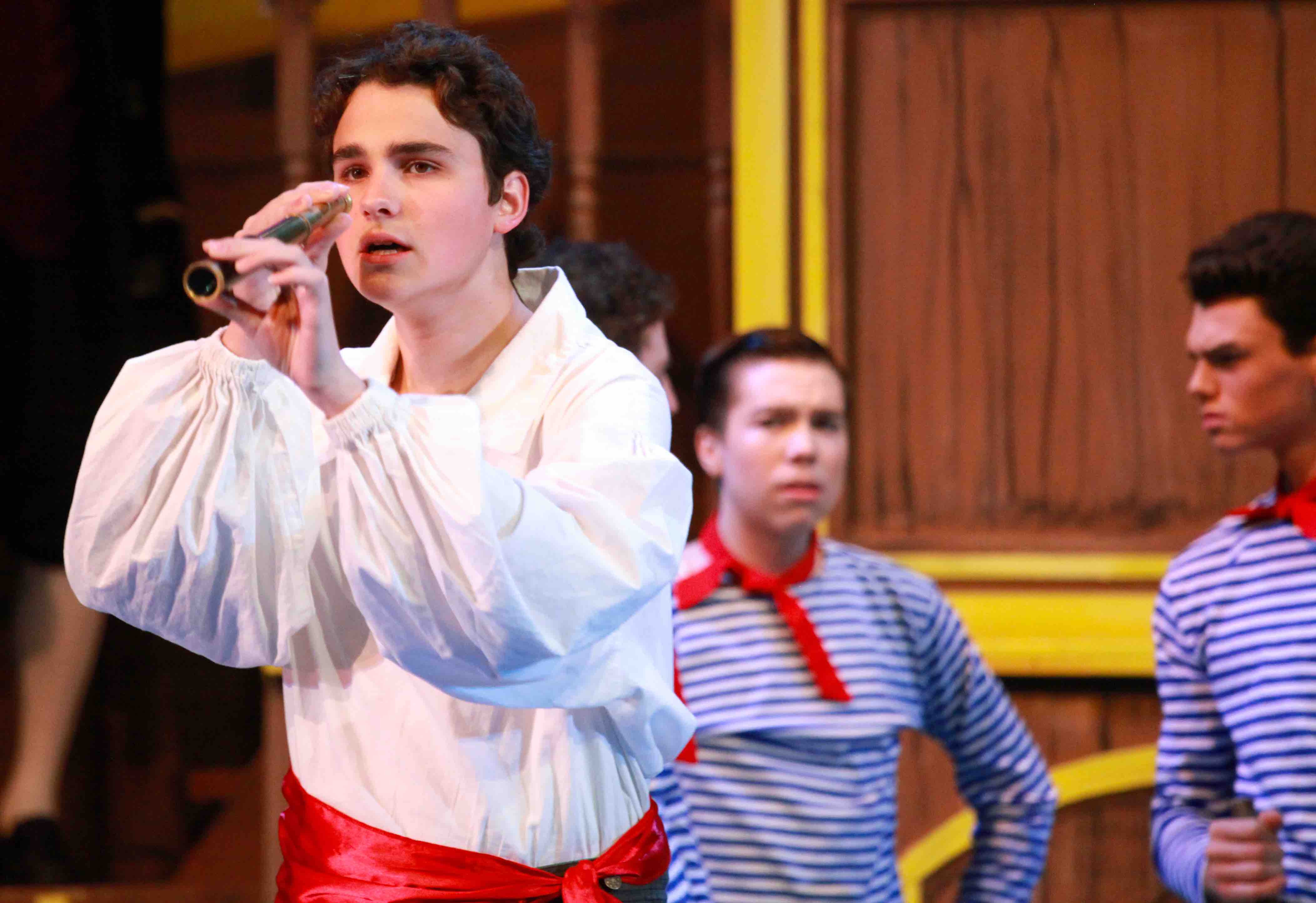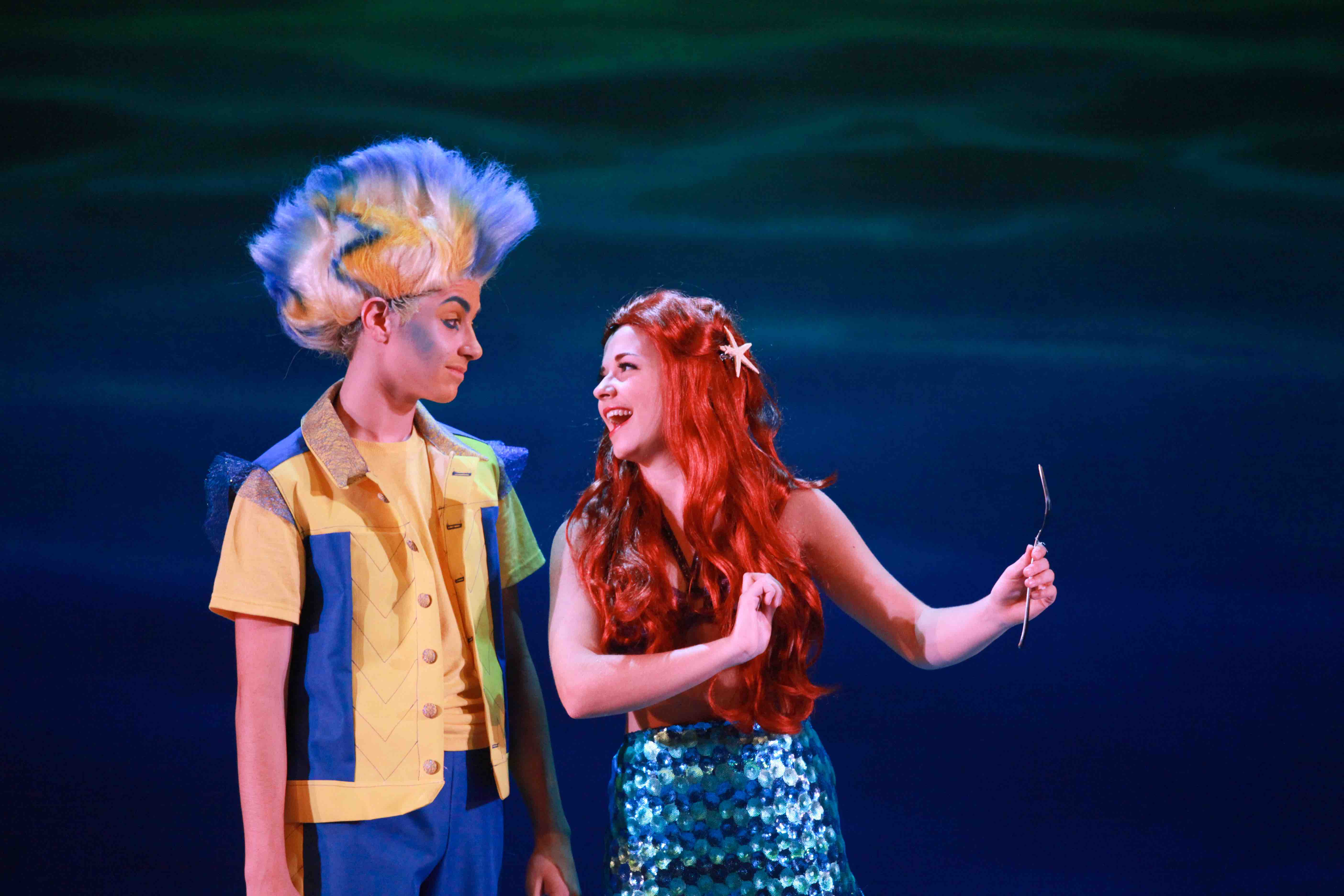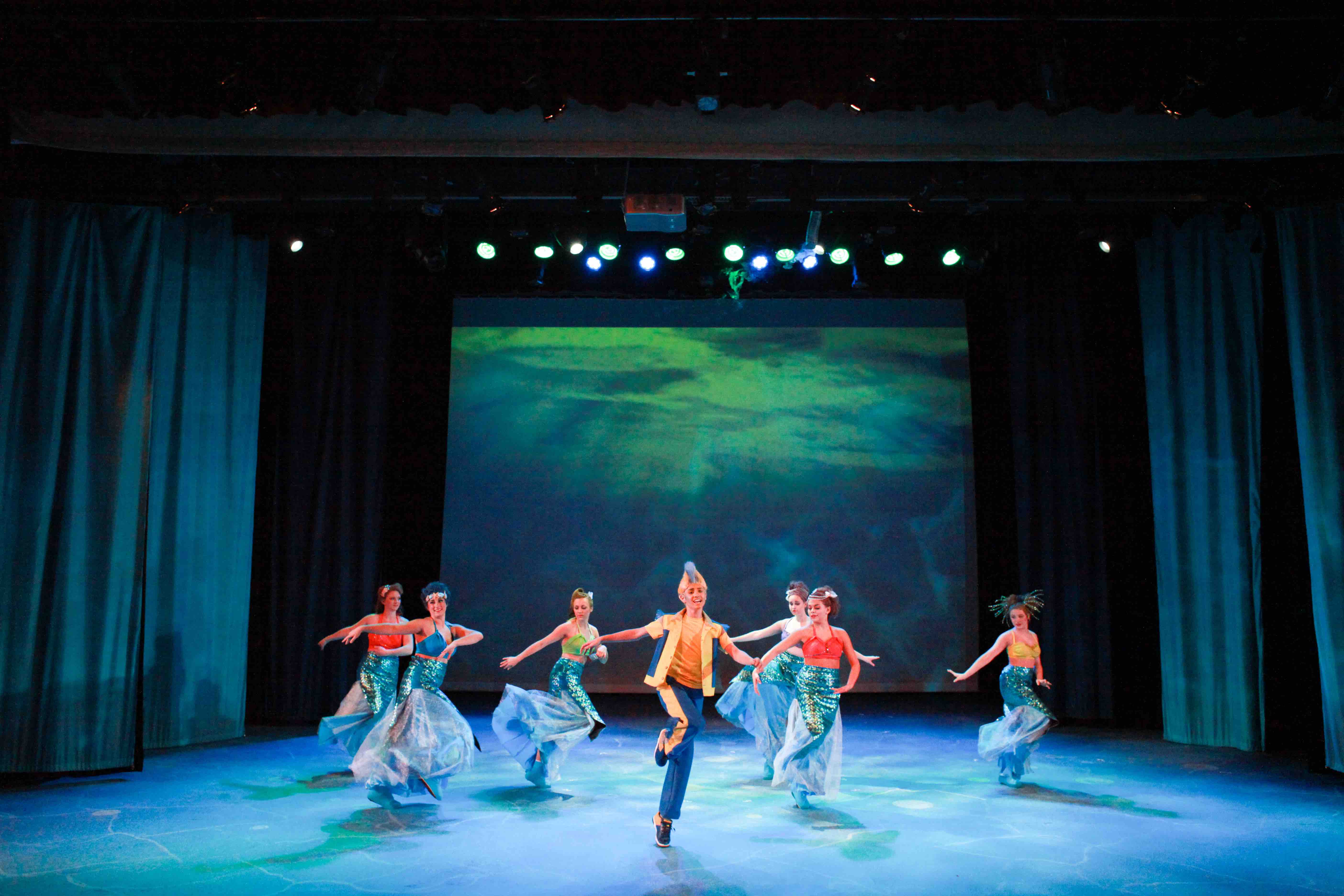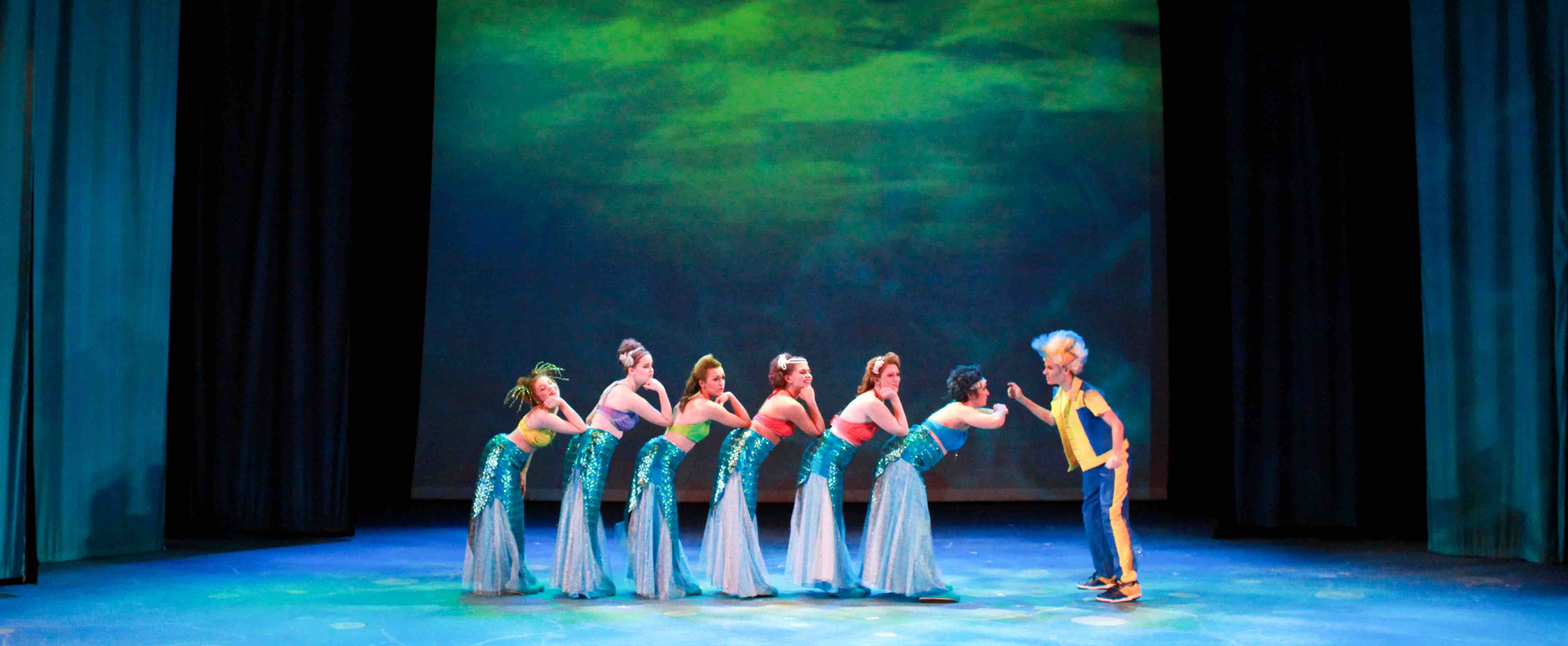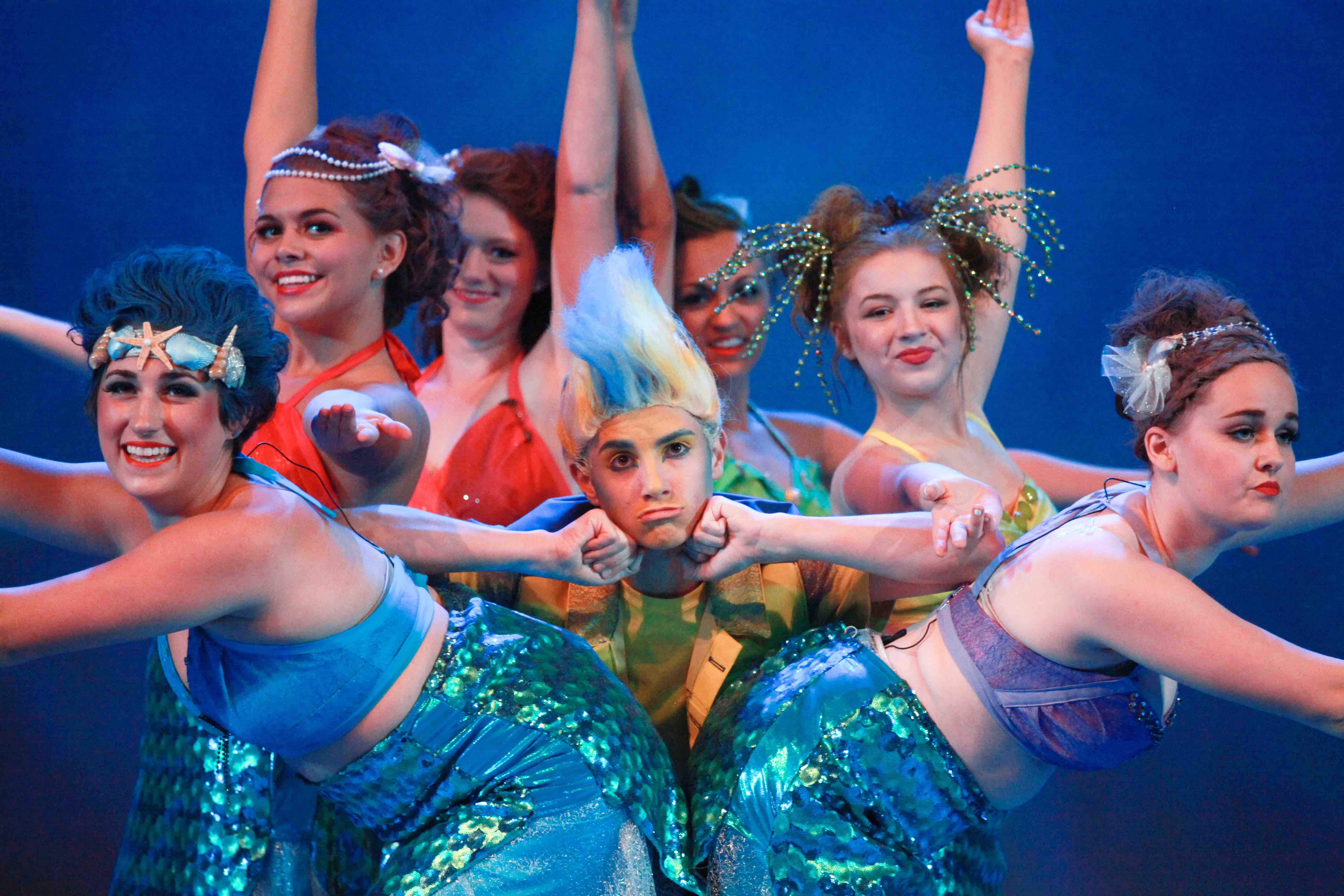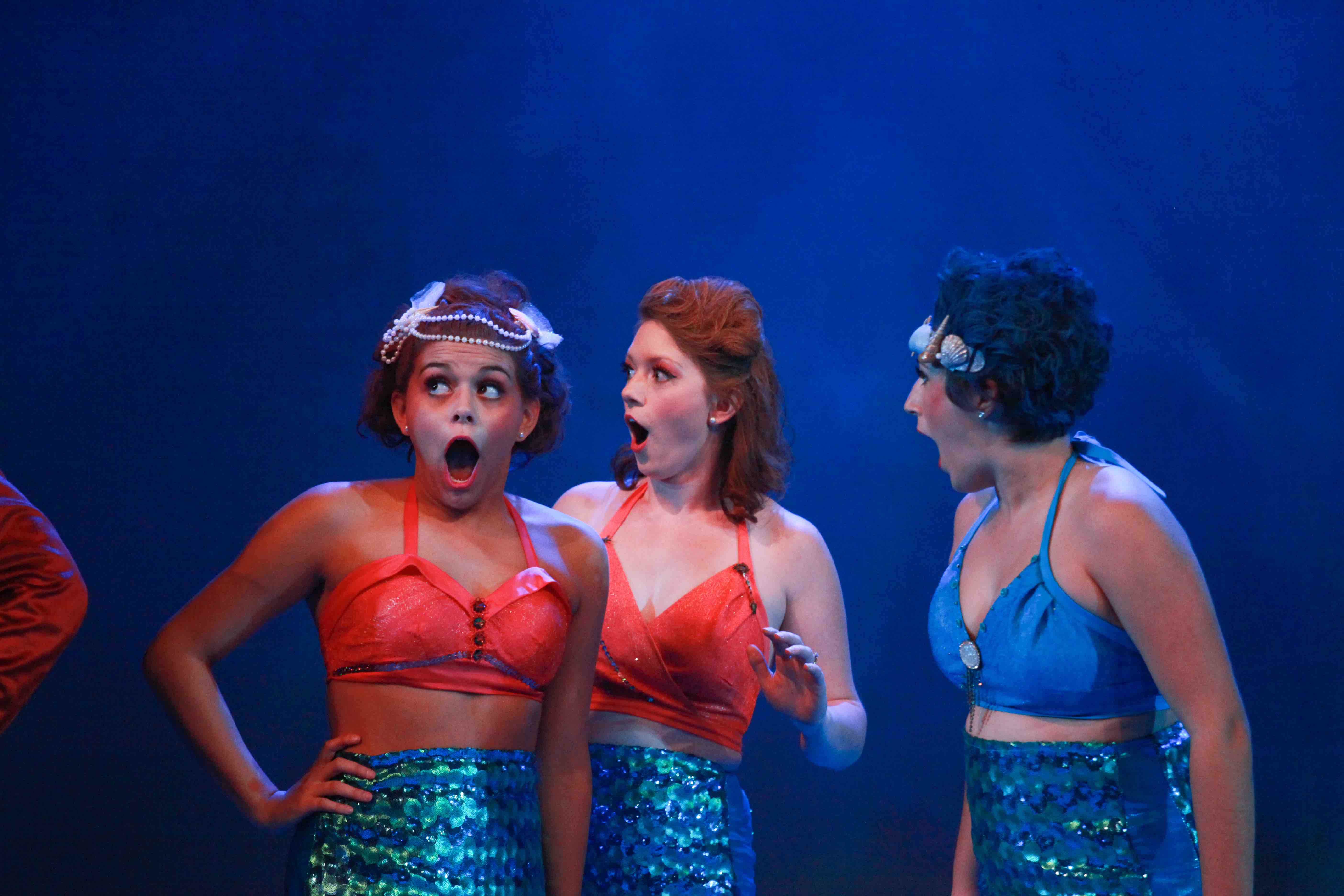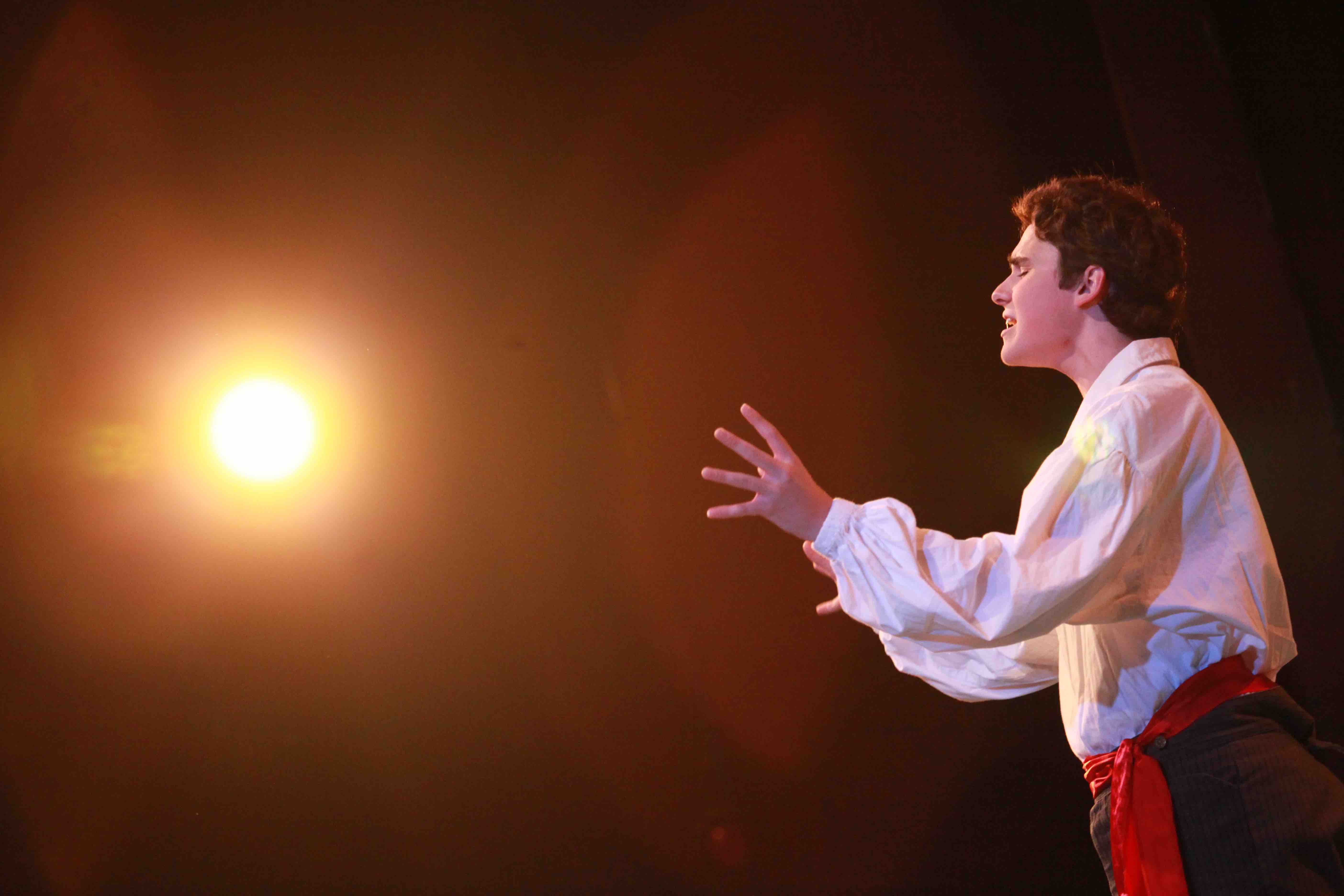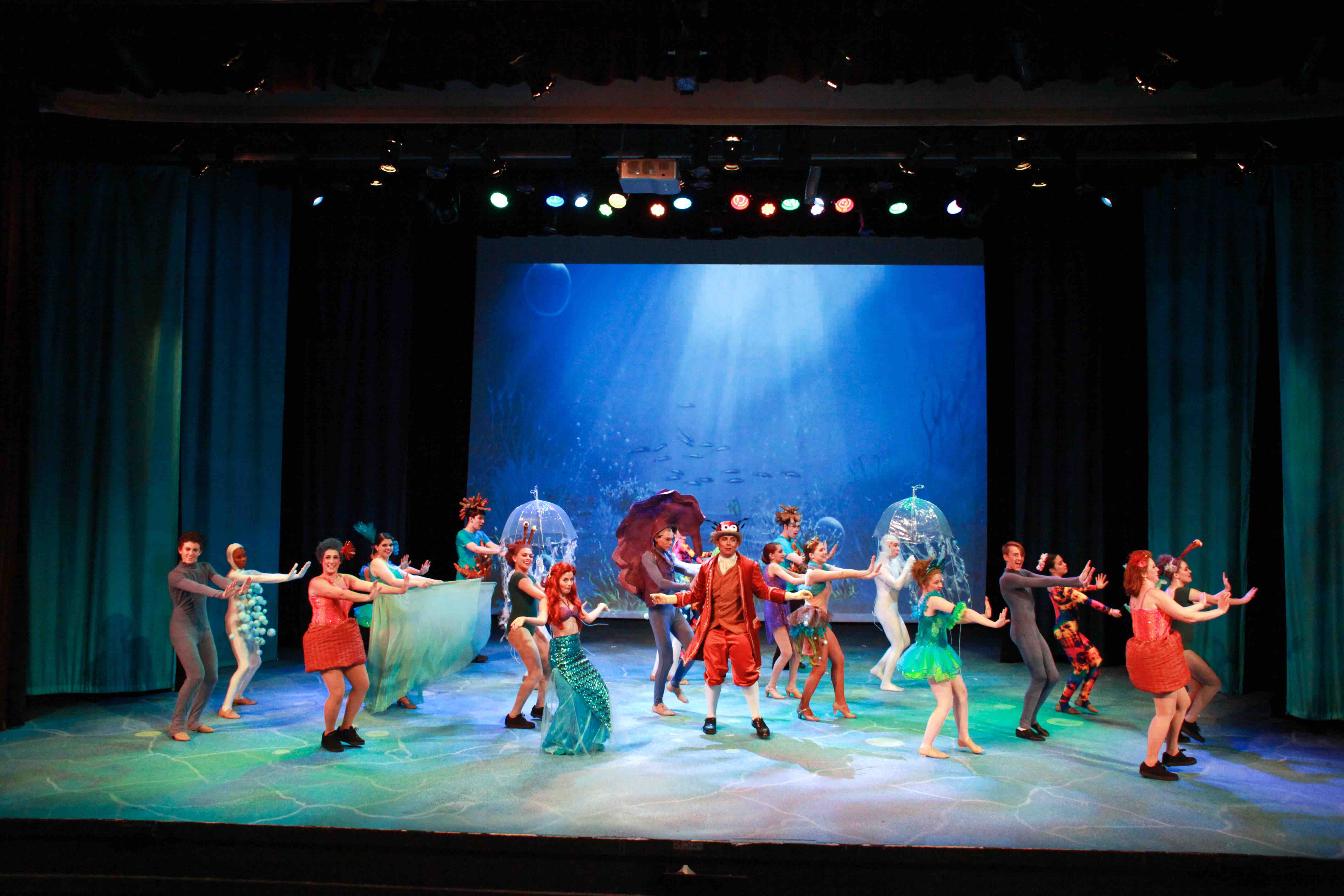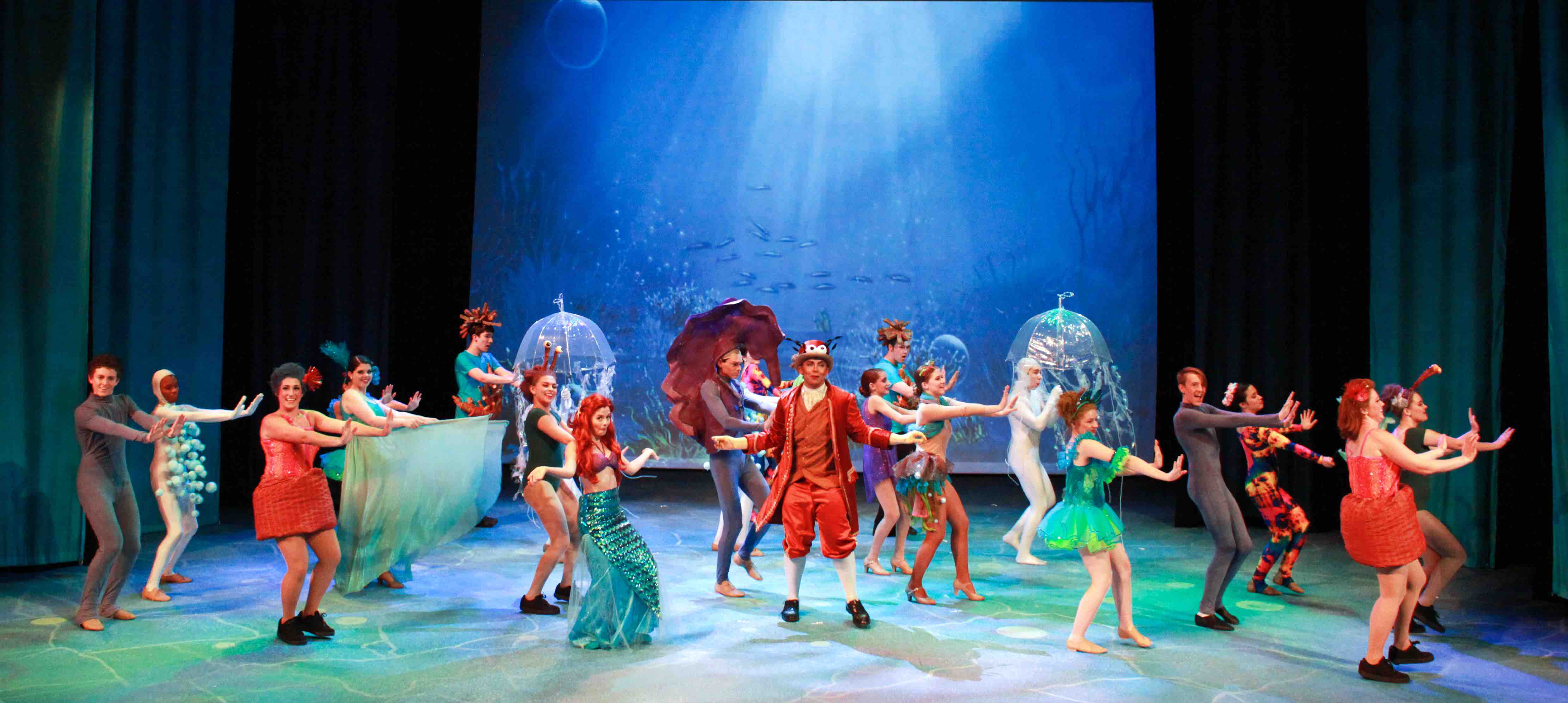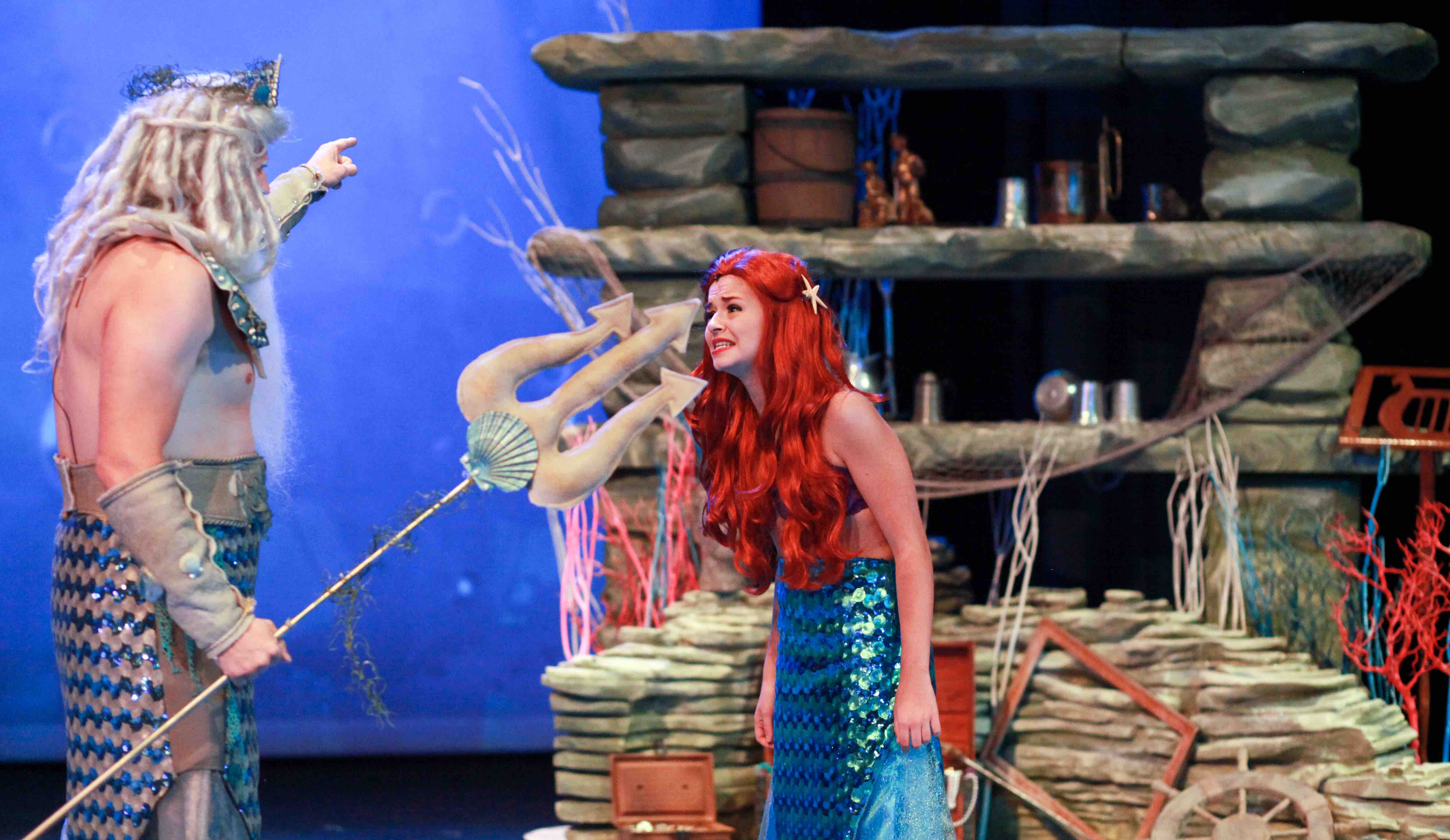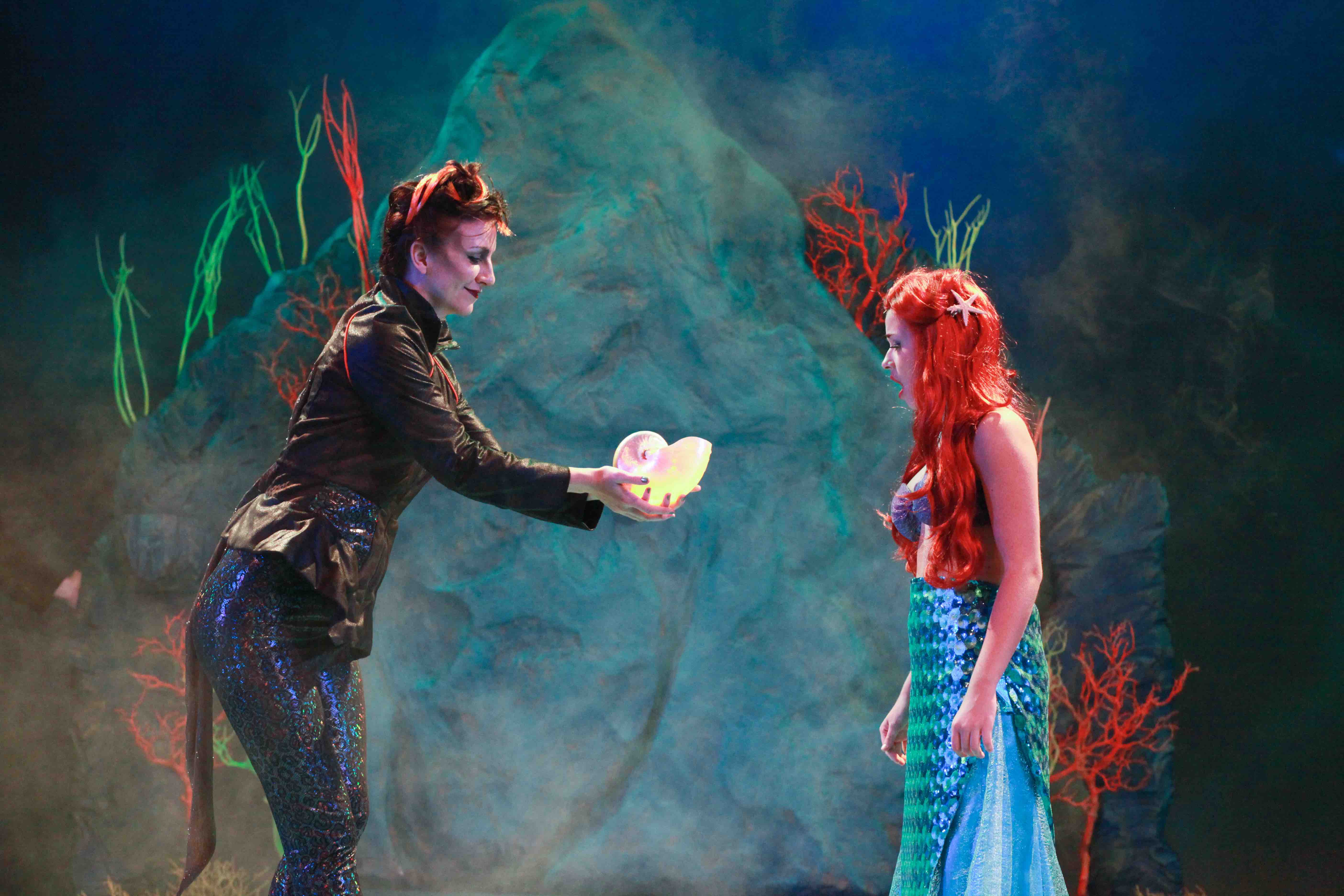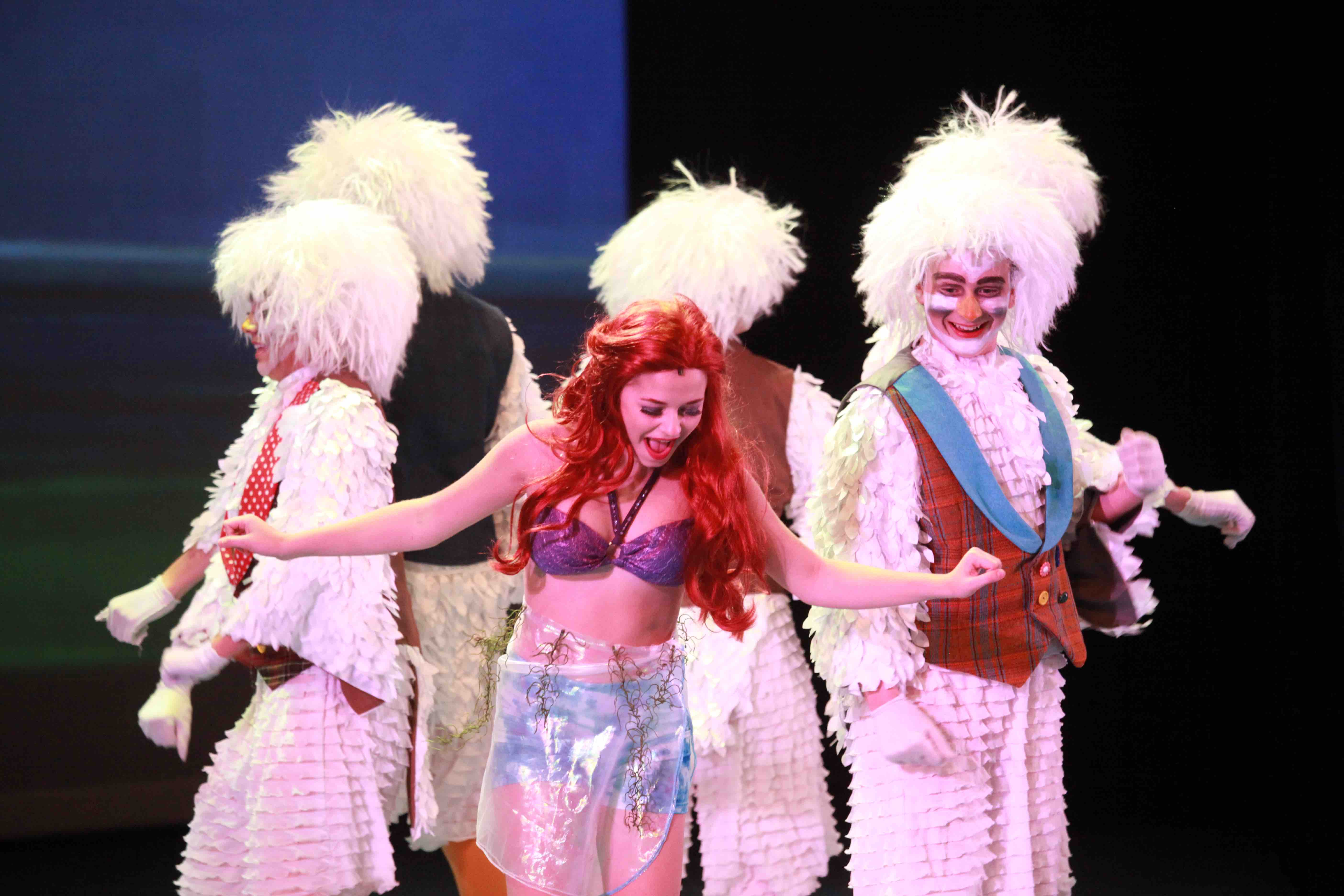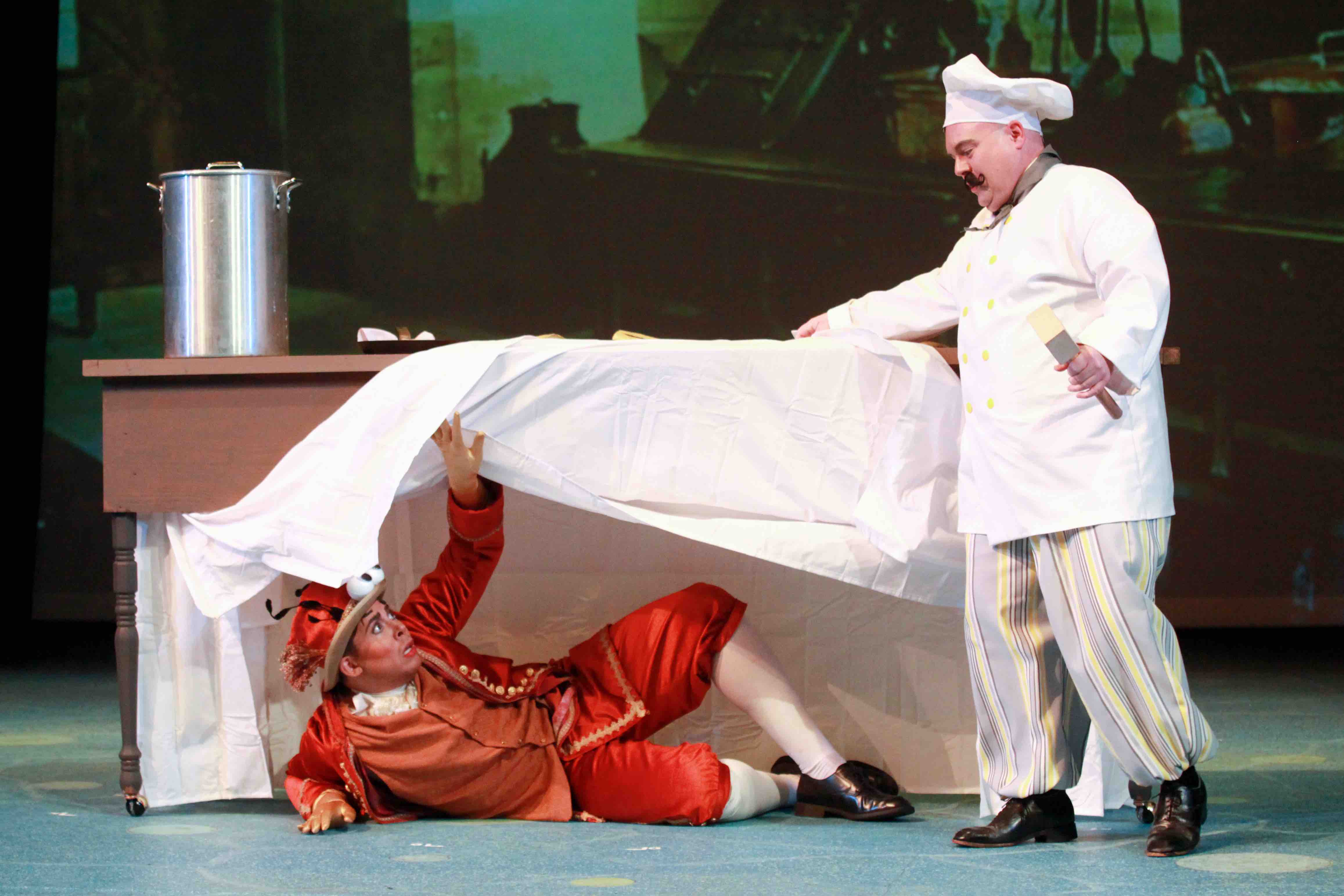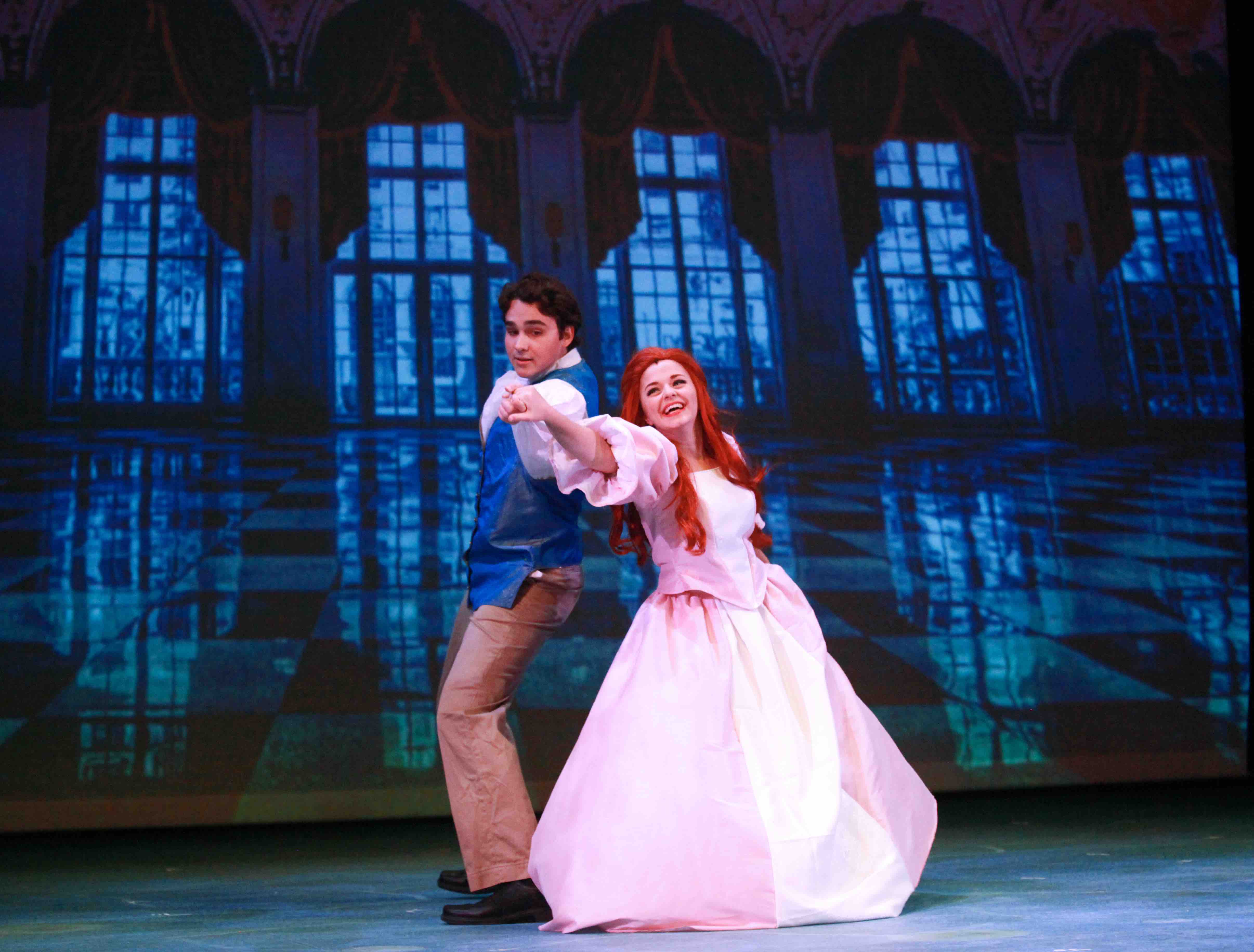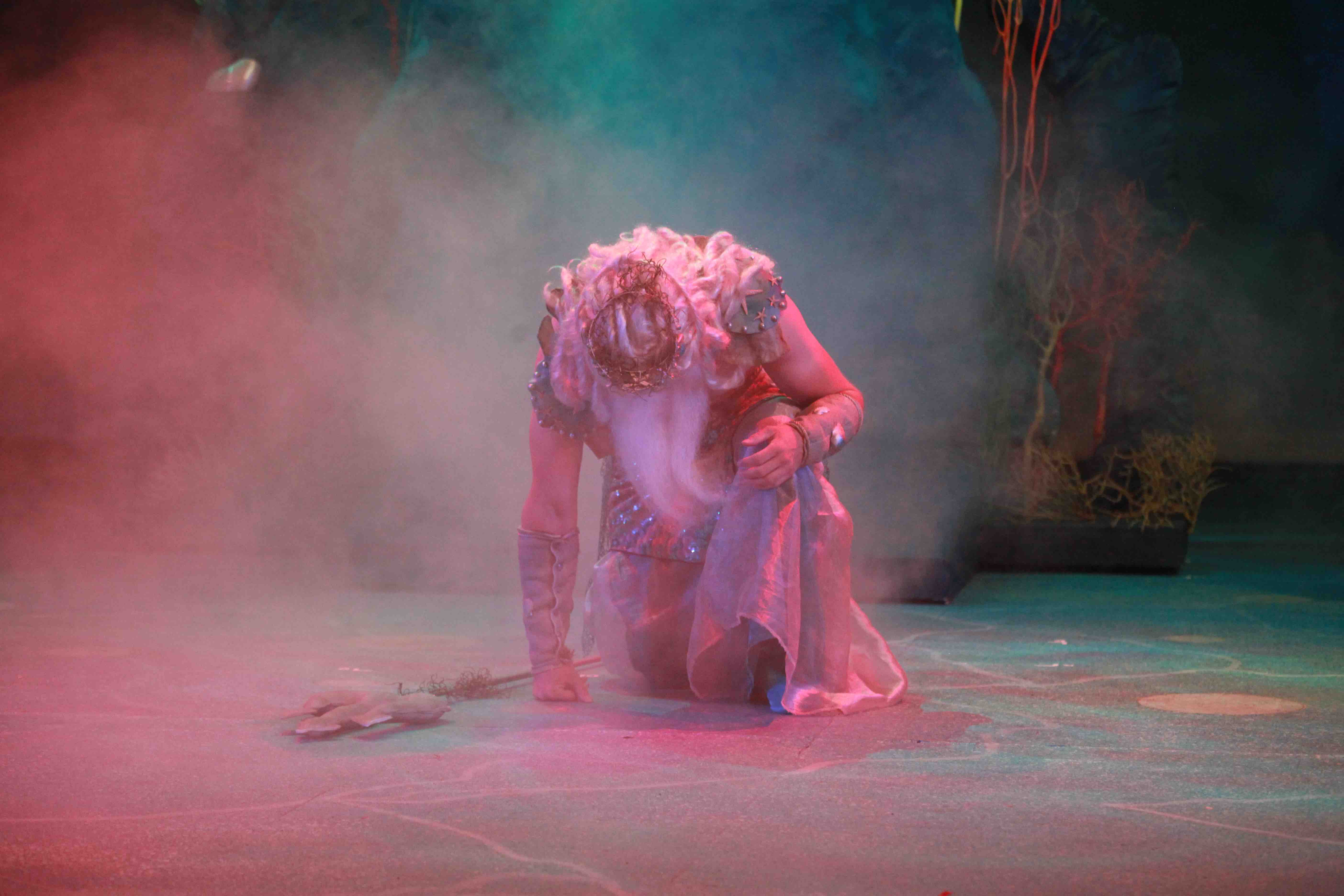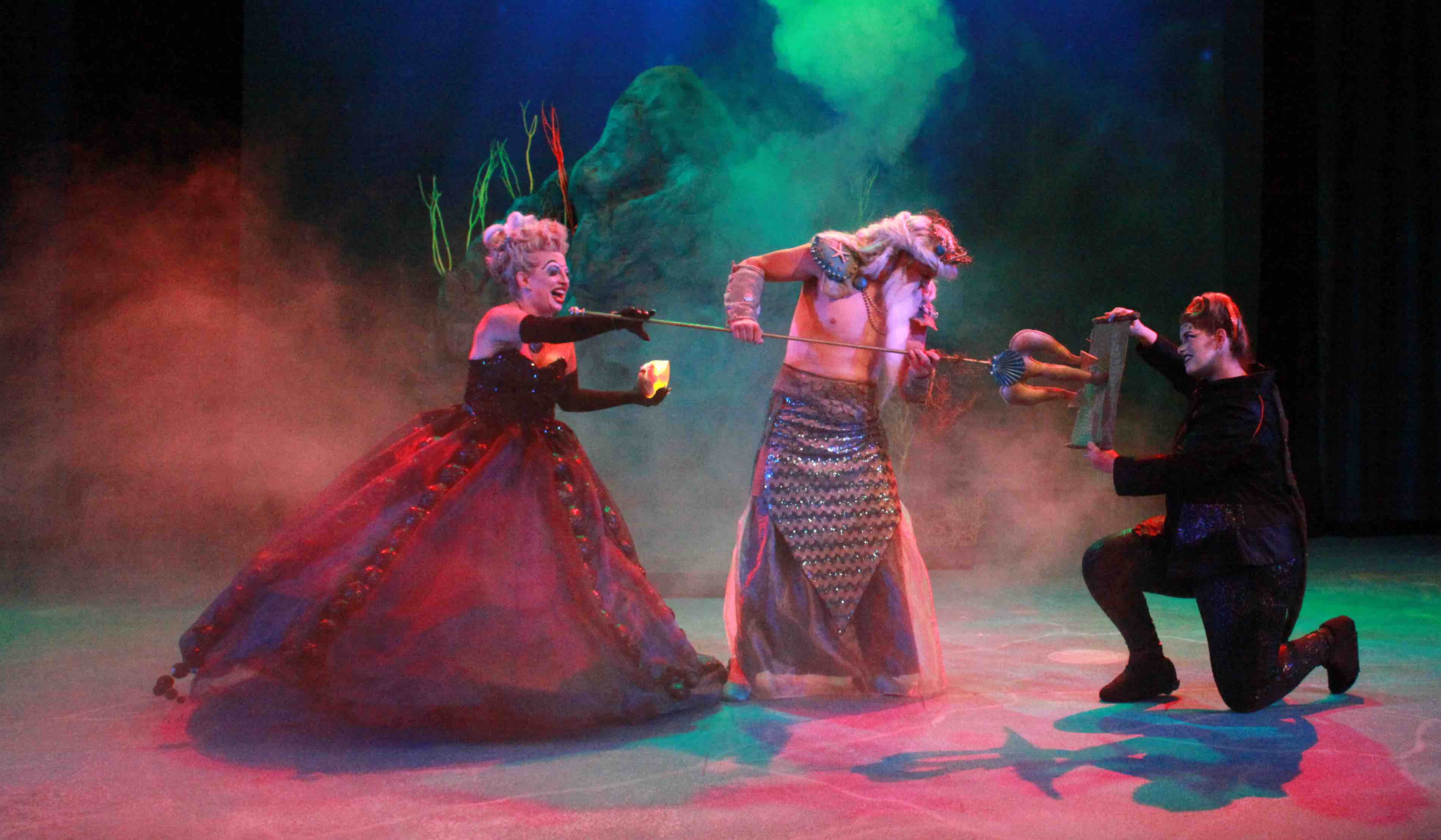 September 4 – 27, 2015
Kephart Theatre
---
The Little Mermaid
Book by Doug Wright
Music by Alan Menken
Lyrics by Howard Ashman and Glenn Slater
Ariel, a sixteen-year-old mermaid princess, is dissatisfied with life under the sea and curious about the human world. With her best fish friend Flounder, Ariel collects human artifacts and goes to the surface of the ocean to visit Scuttle the seagull, who offers very inaccurate and comical knowledge of human culture. Ignoring the warnings of her father King Triton, and court musician Sebastian the crab, that contact between merpeople and humans is forbidden, Ariel gets her wish to be part of the human world.
SPONSORED BY SUNFLOWER BANK
ORCHESTRA SPONSORED BY MOWERY CLINIC
Ariel: Xan Mattek
Prince Eric: Nick Salem
Pilot: Davonte Medina
Grimsby: Greg Lombard Rea
Flounder: Logan Kitchener
Scuttle: Nelson Gutsch
King Triton: Randoulph Castor
Sebastian: Jaicee Wilson
Aquata: Brooke Albright
Andrina: Grace Sutterheim
Arista: Sofie Flores
Atina: Morgan Davis
Adella: Maria Putzier
Allana: Olivia Leif
Flotsam: Erin Gallion
Jetsam: Brenna Downs
Ursula: Vickee Spicer
Chef Louis: William R. Brown
DJ Chaput
Ellie Flynn
Emma Snyder
Jazlyn Kingsolver
Katie Zuercher
Sierra DeArvil
Aaron Dix
Braden Irwin
Braydon Boyer
Caleb Rivera
JD Warren
Kenneth Dixon
Marlon Hernandez
Nathan Zimmerman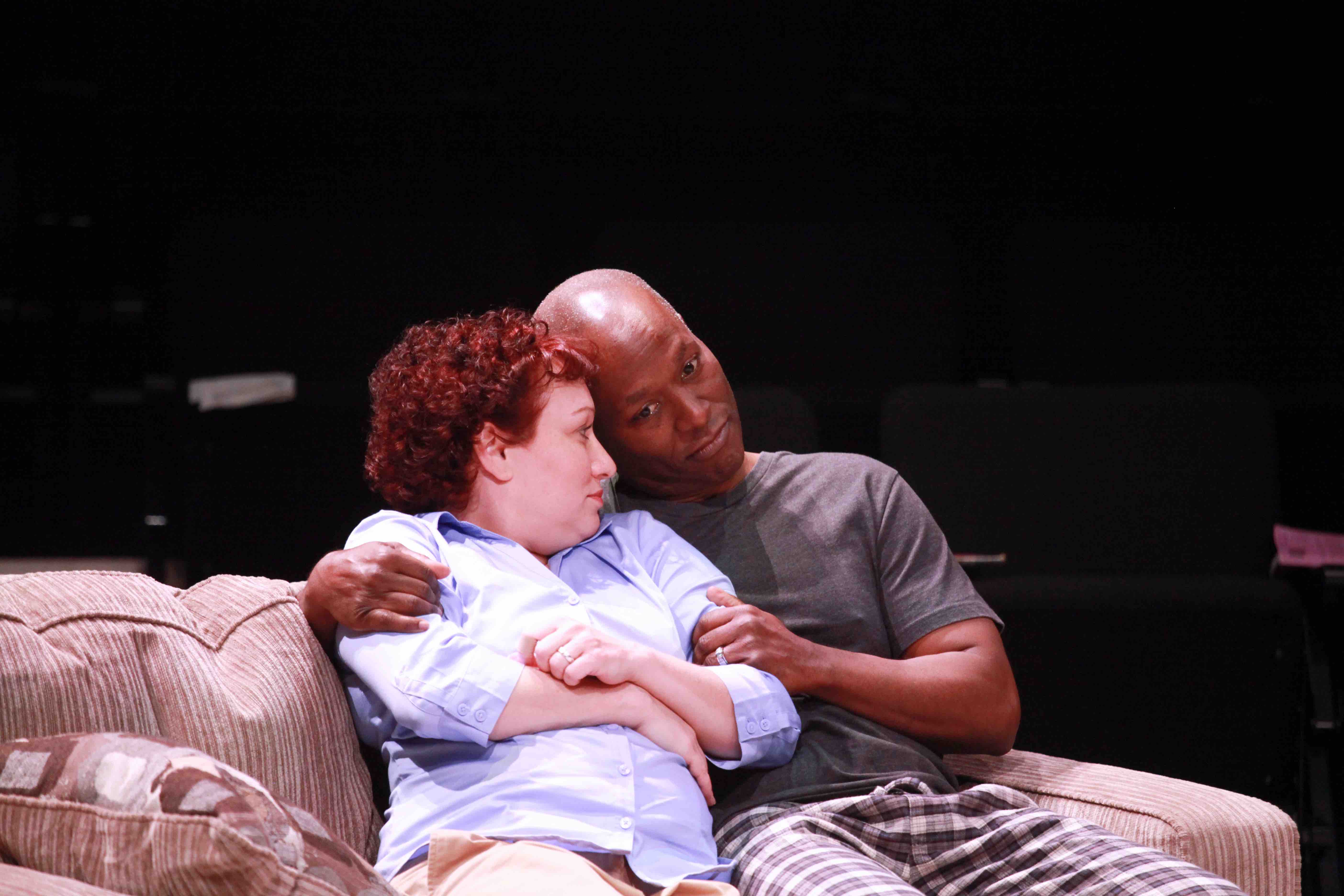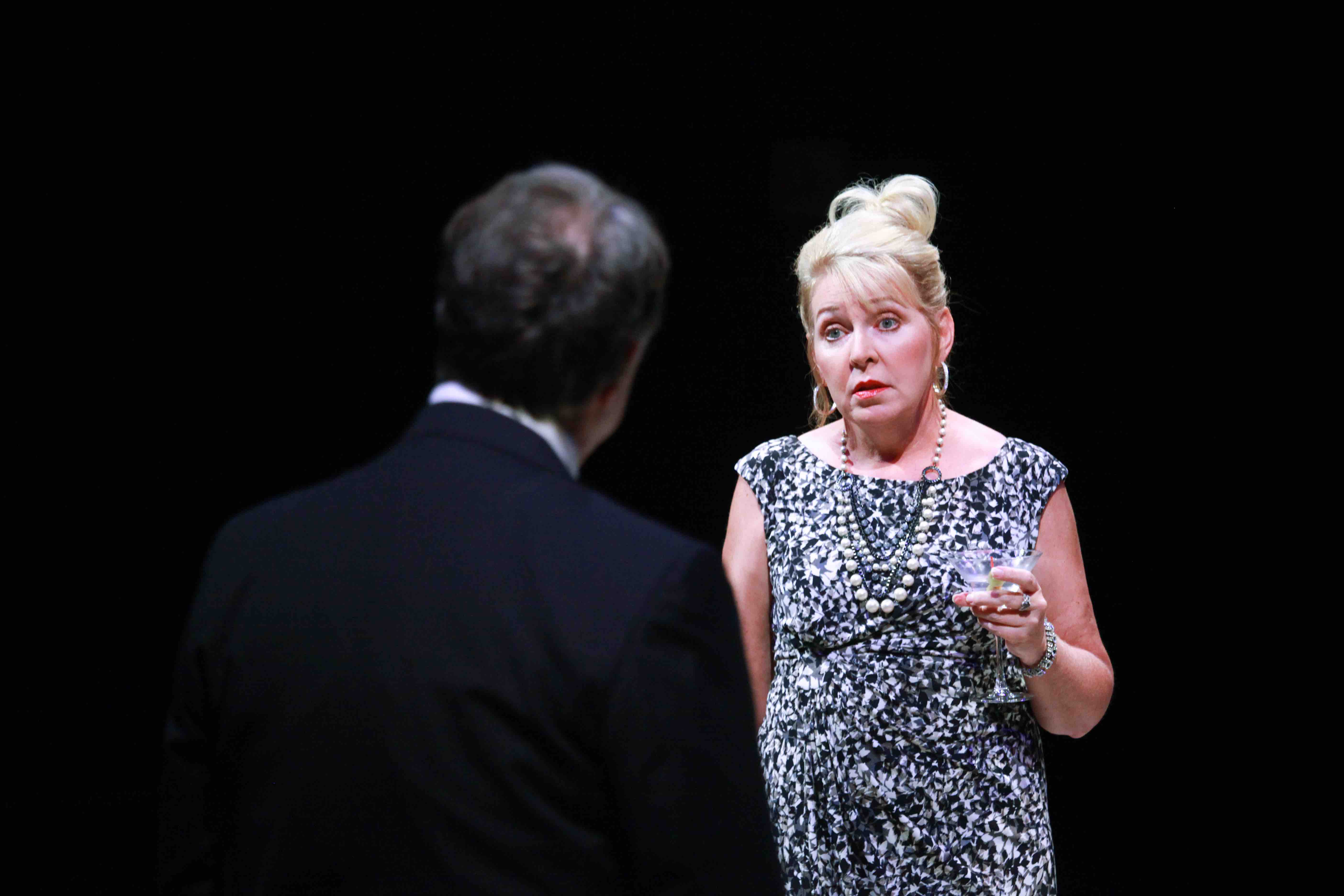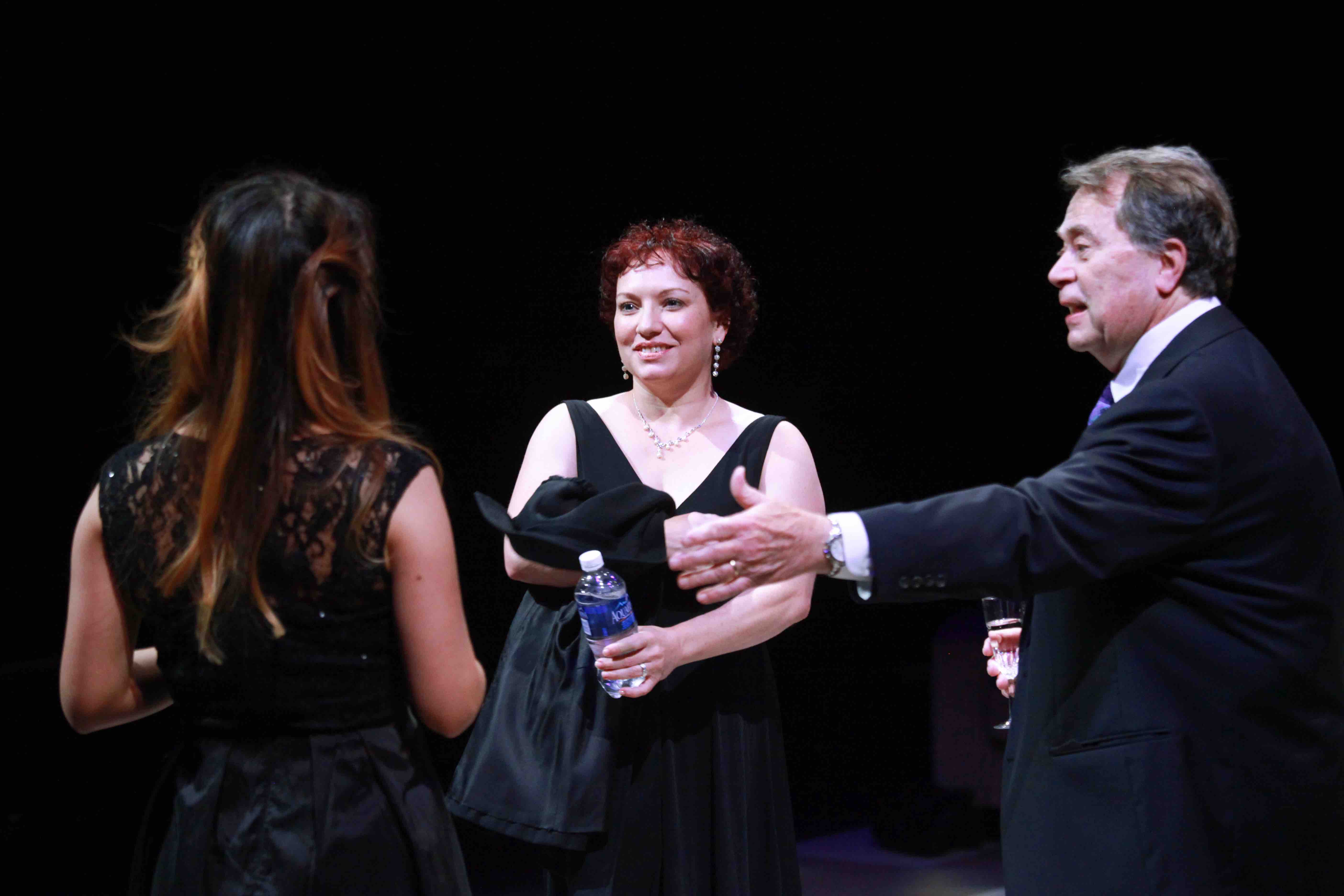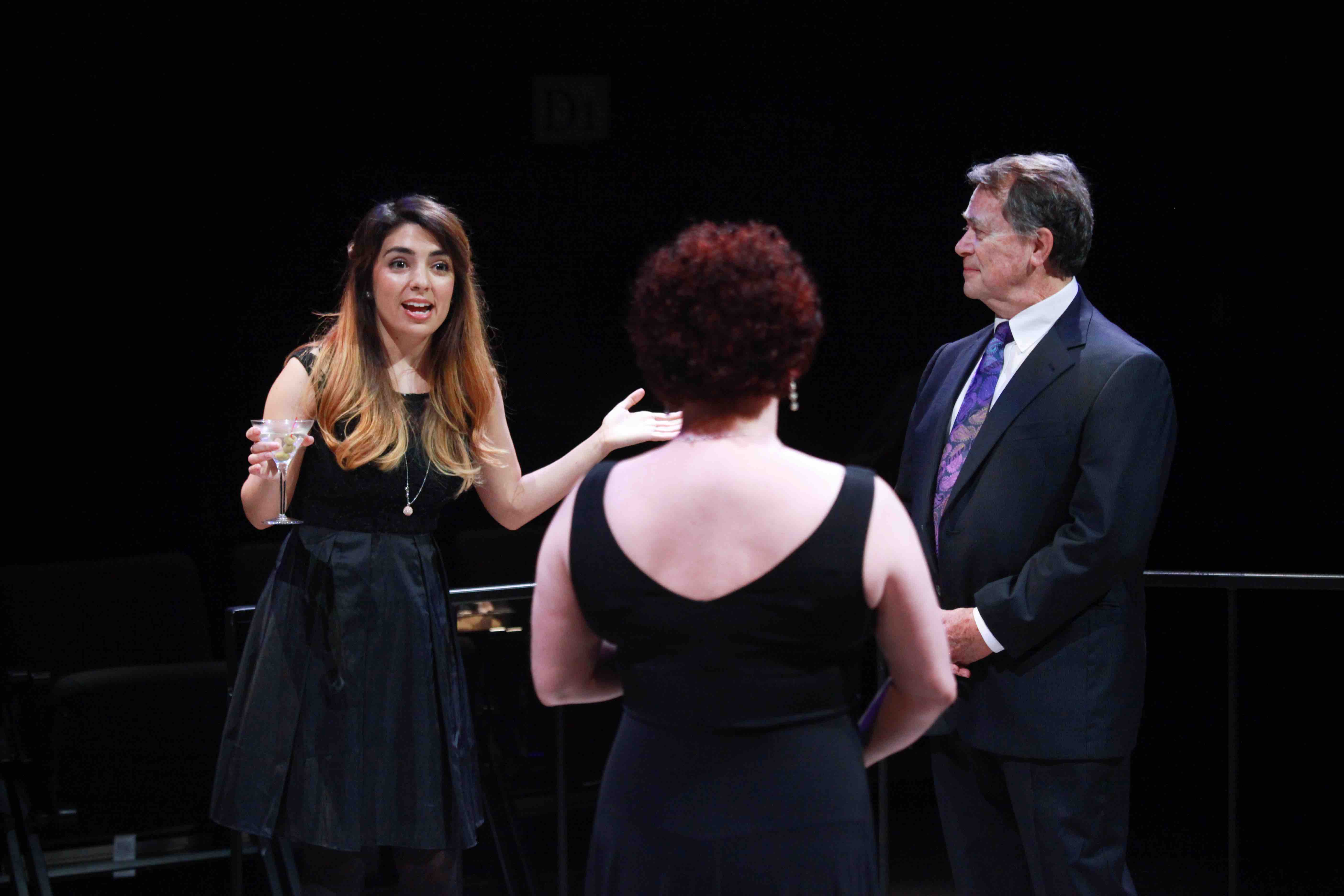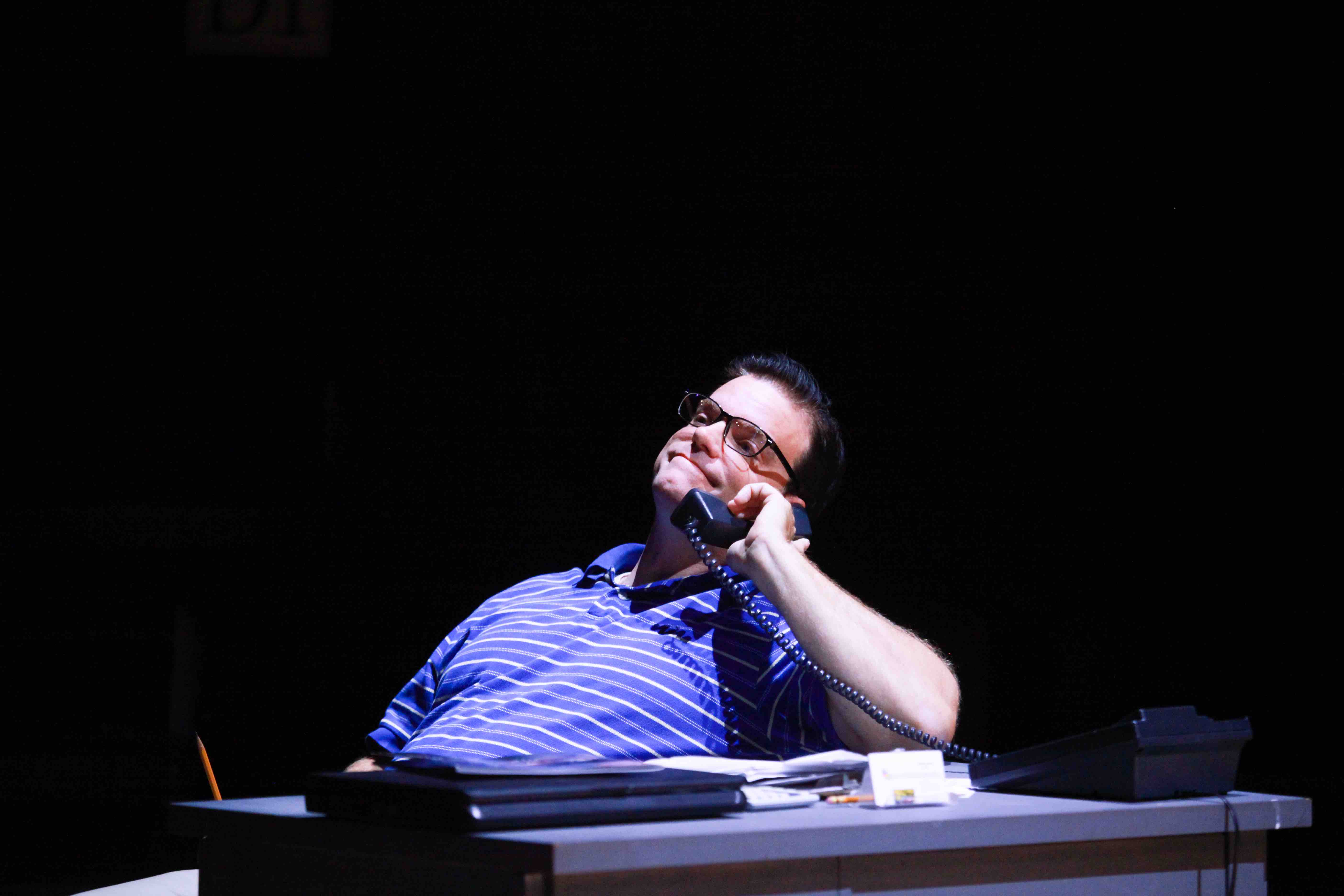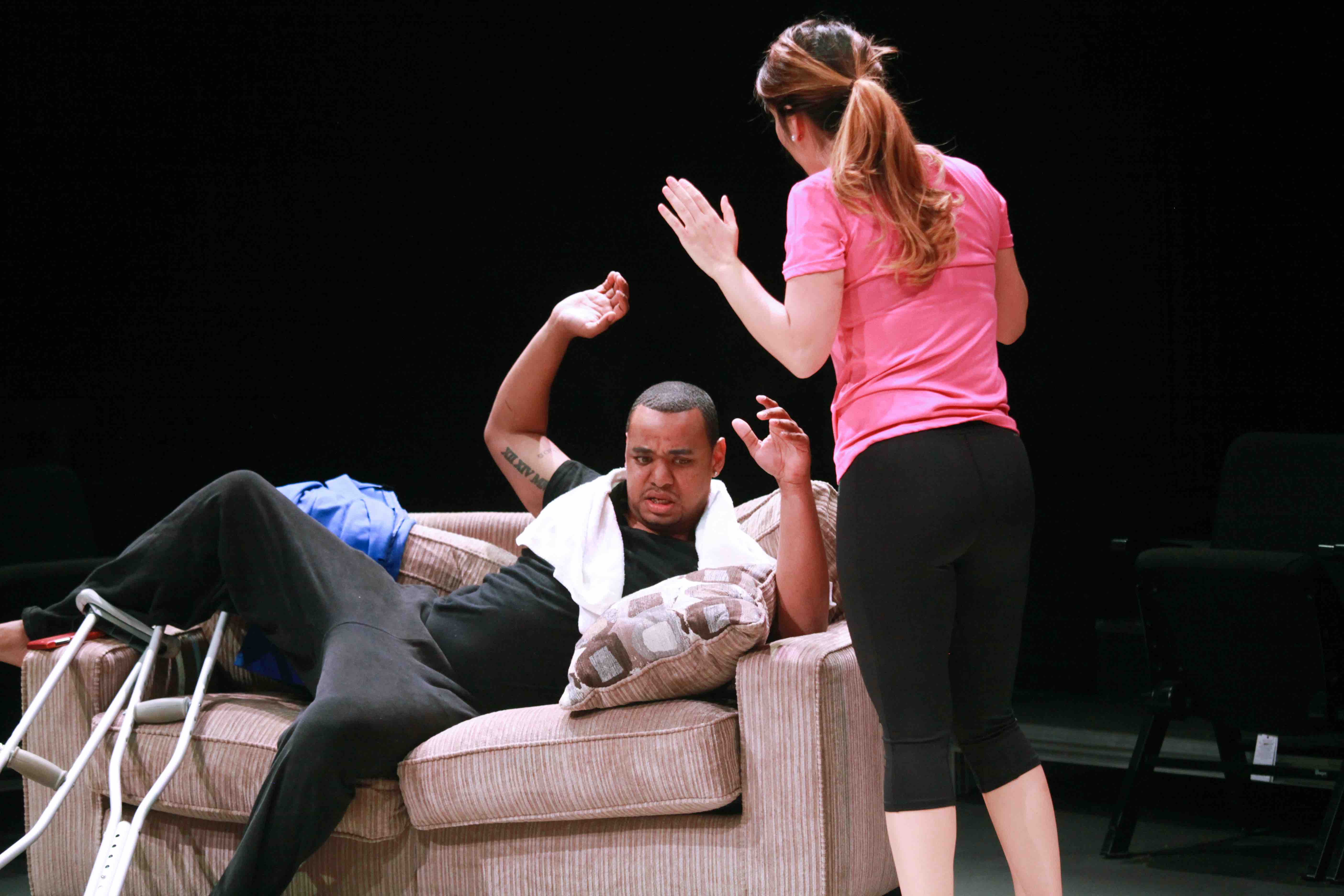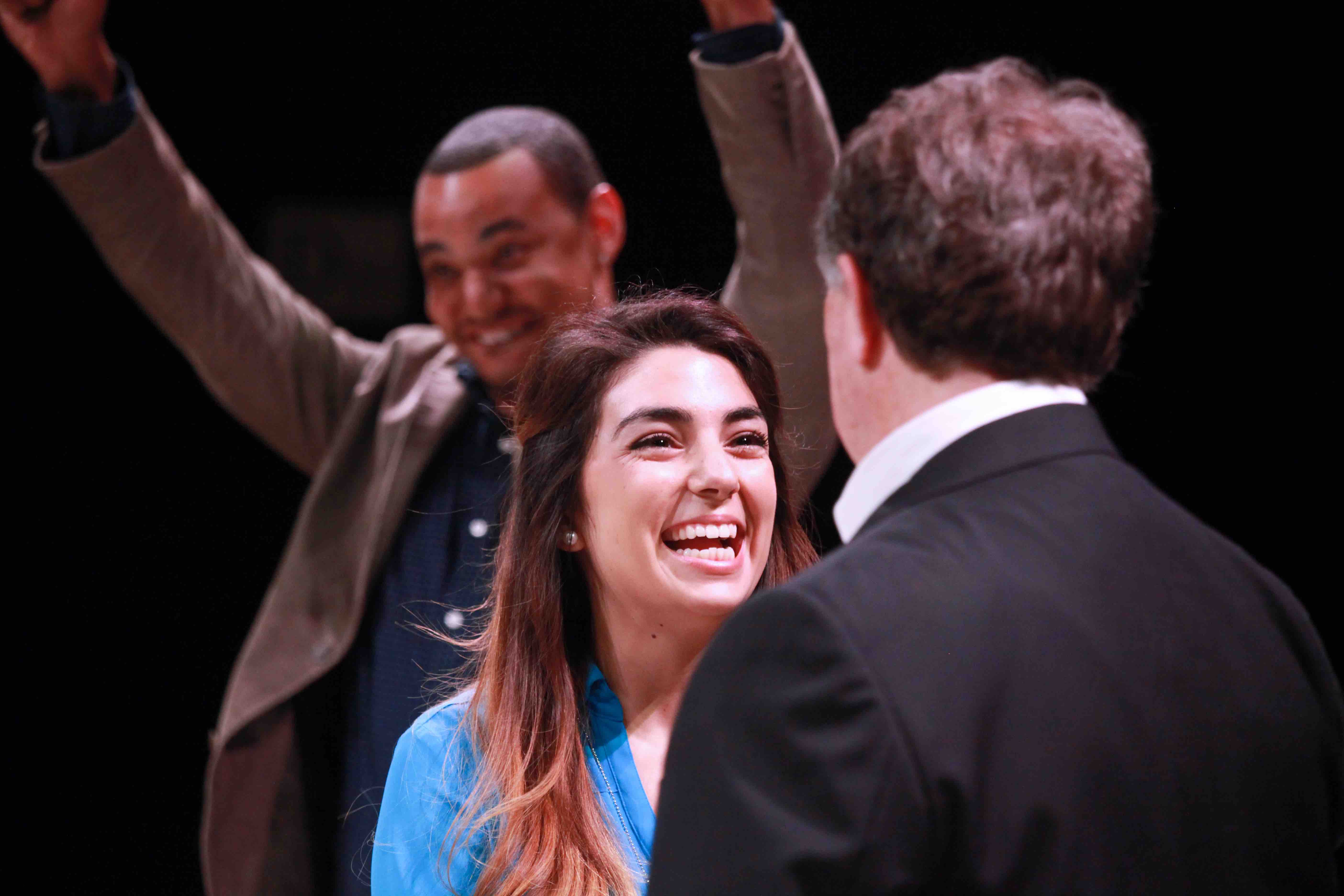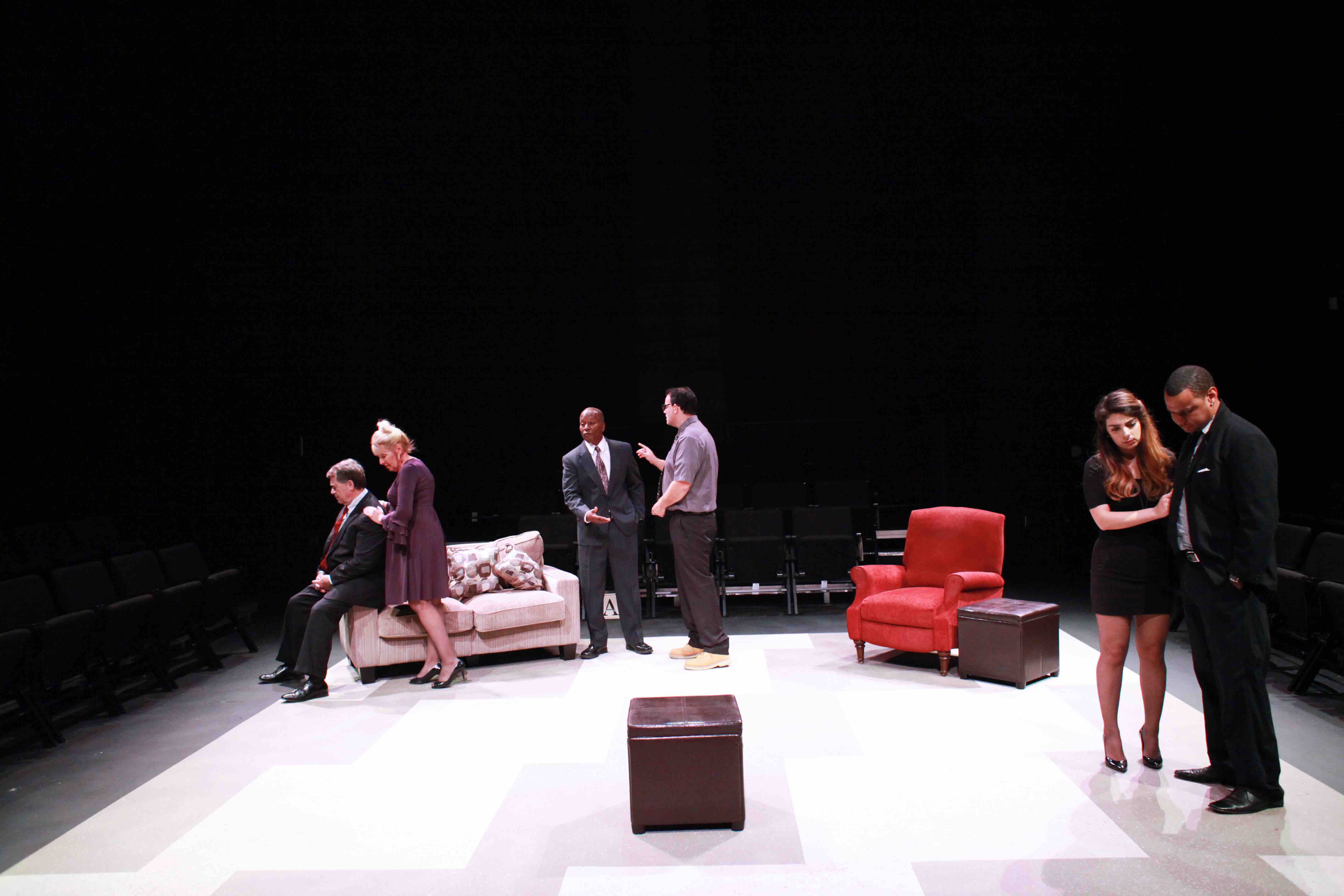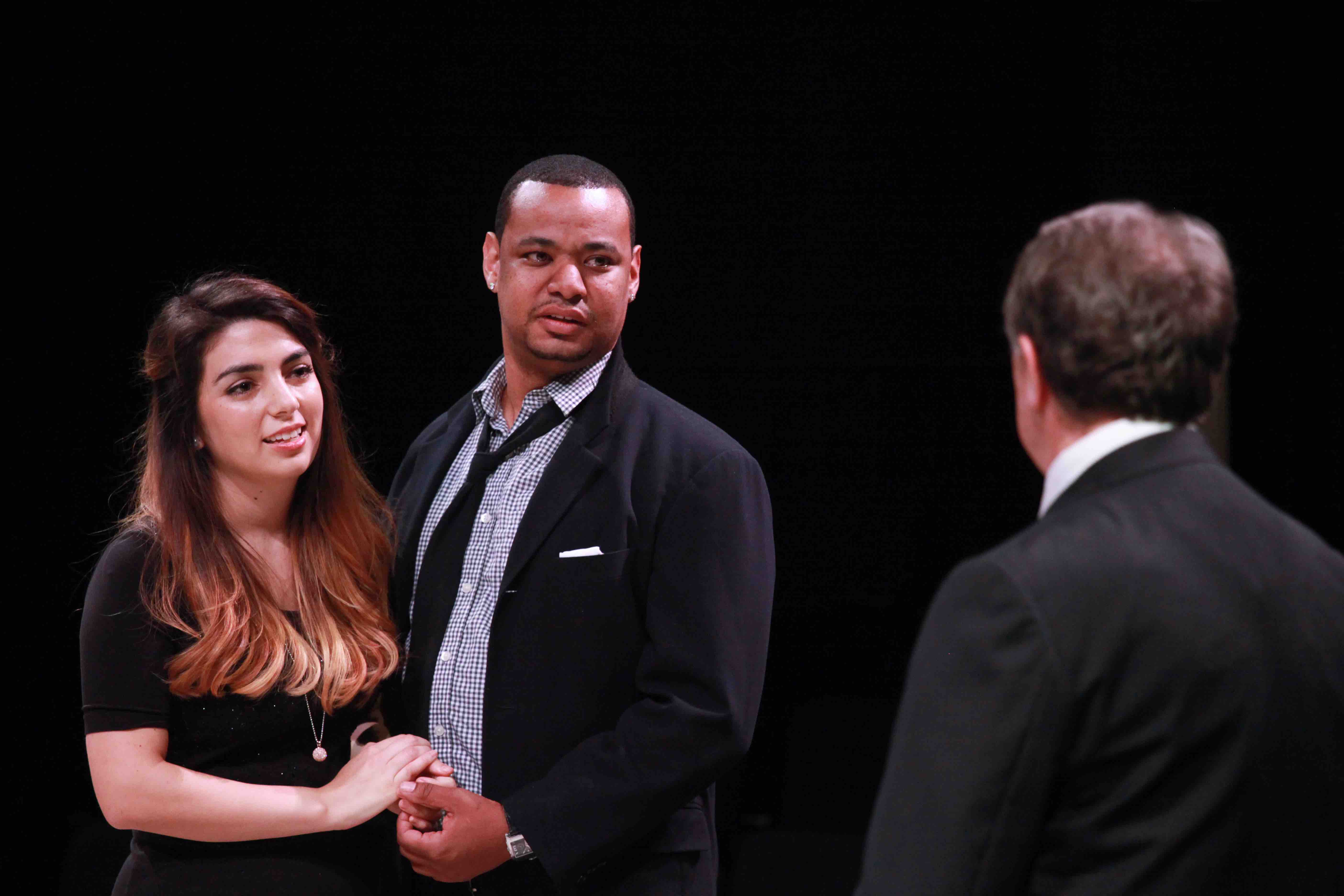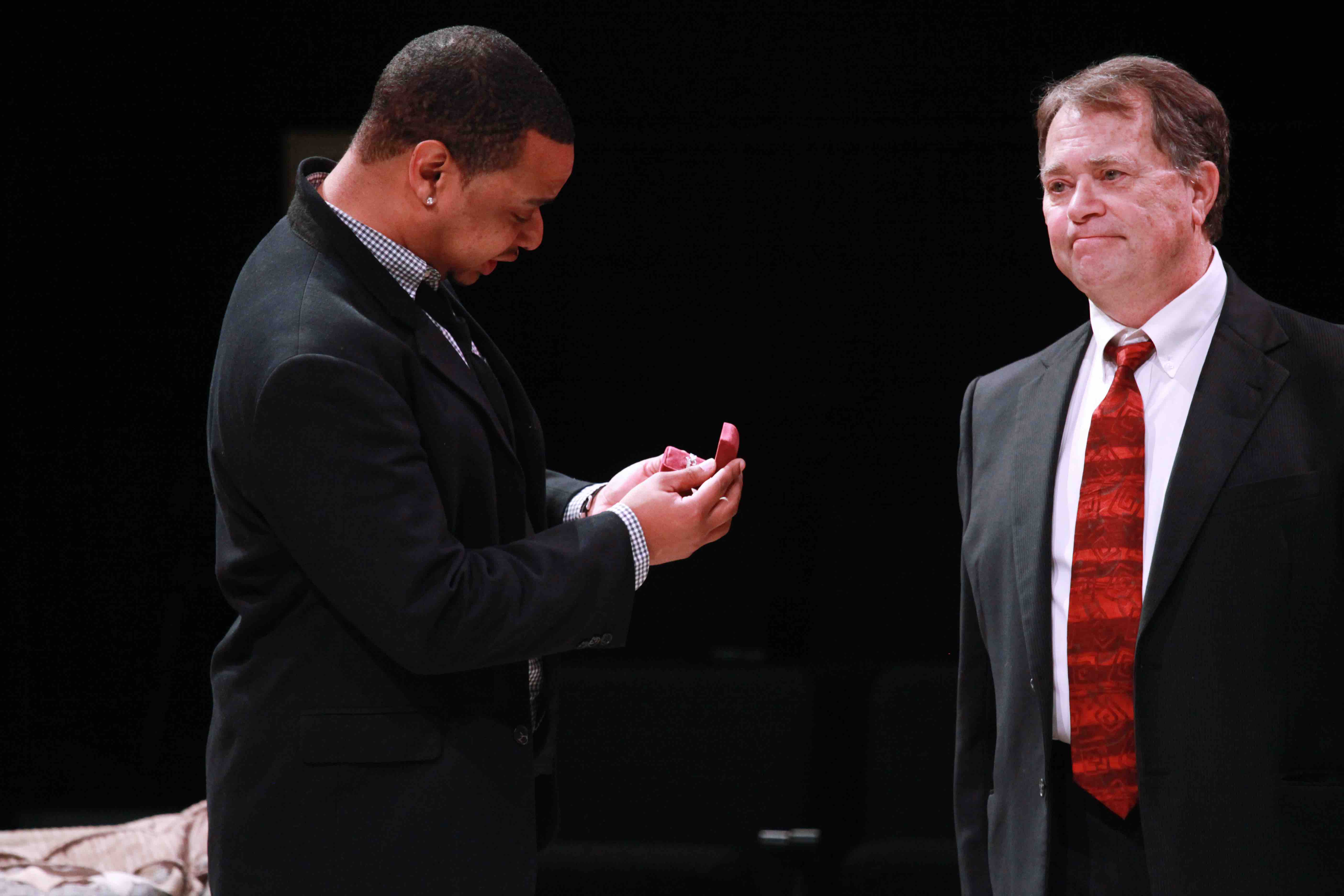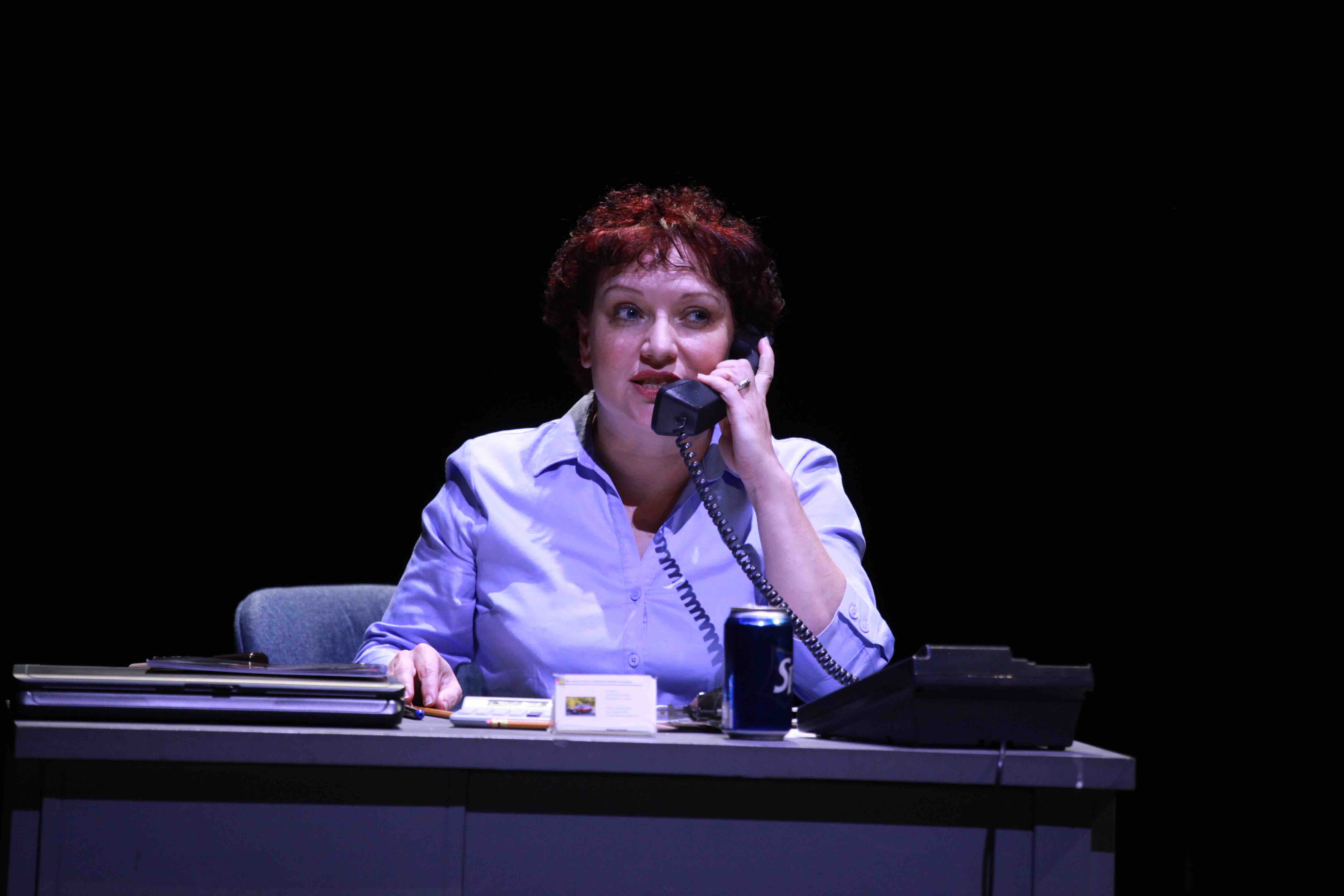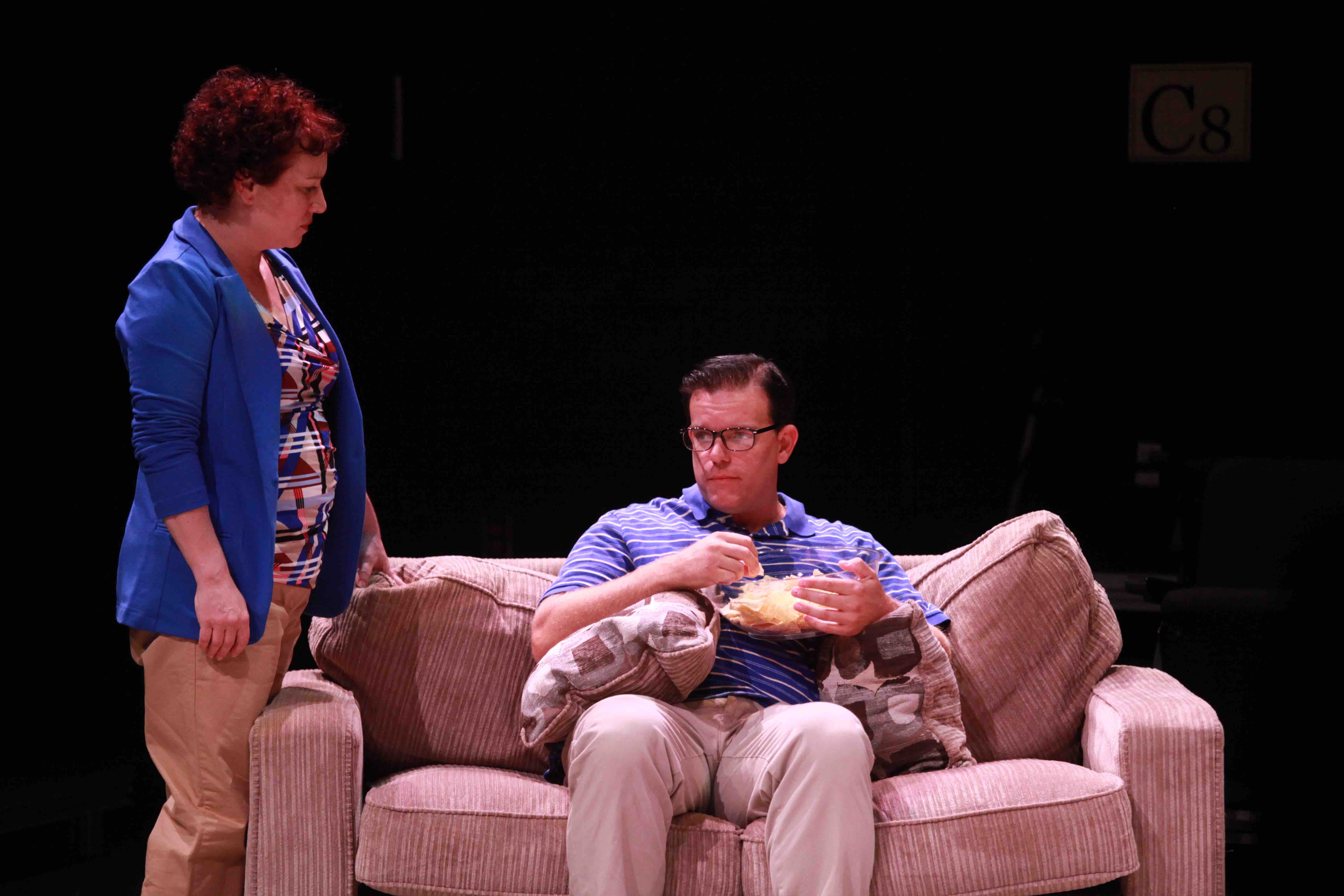 October 16 – November 1, 2015
Sunflower Financial Theatre
---
Becky's New Car
By Steven Dietz
Becky's life isn't exactly unhappy — but from her desk at a car dealership, she can't help but wonder what else is out there. And then she finds out. When a wealthy suitor presumes she is a widow — and she doesn't correct him — she finds herself leading a double life until it quickly (and hilariously) accelerates out of her control. This clever and witty new comedy shows us an unexpected and inventive way to escape the midlife doldrums.
SPONSORED BY COLDWELL BANKER ANTRIM-PIPER WENGER REALTORS  |  K-COE ISOM
Becky (Rebecca) Foster:  Mary Renee Shirk
Joe Foster:  Jeff Harrison
Chris Foster:  Keenan Ramos
Walter Flood:  Michael Spicer
Kensington (Kenni) Flood:  Jennifer Smith
Steve:  John Hendrick
Ginger:  Shawna Carter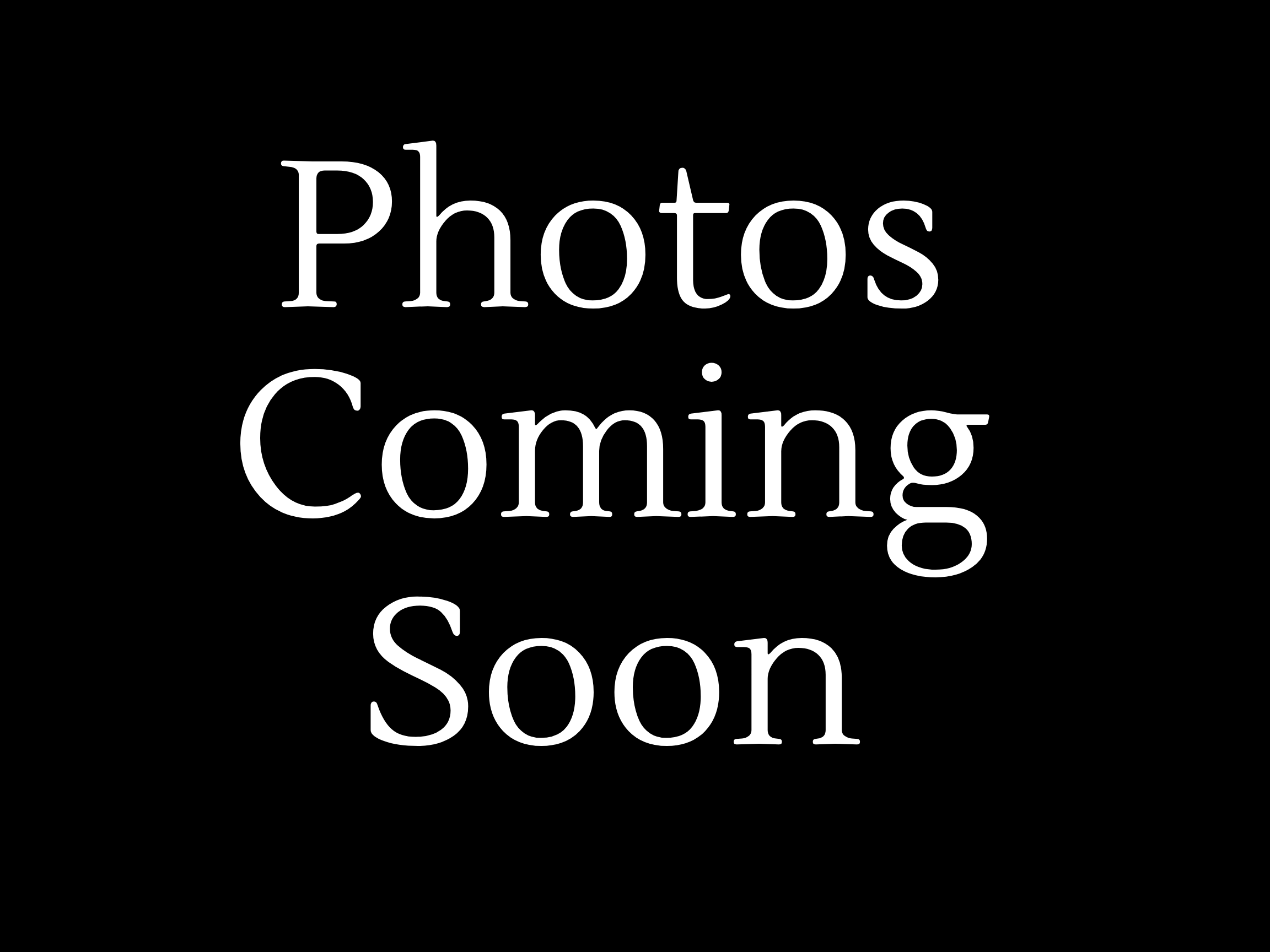 November 27 – December 20, 2015
Kephart Theatre
---
Meet Me in St. Louis
Book by Hugh Wheeler
Music and Lyrics by Hugh Martin and Ralph Blane
A rare treasure, a show that sparkles with optimism and good tunes, featuring the famous "Have Yourself a Merry Little Christmas," "The Trolley Song," and "Meet Me In St. Louis." The magic begins at the site of what is to be the St. Louis World's Fair of 1904, The Smith family are gathered at Shrinker Swamp to watch the ground breaking ceremony for the Fair, the "greatest show that ever showed."
Children age 3 and older are welcome at Meet Me in St. Louis, provided they have a ticket seated on an aisle, and attend with a parent/guardian. To ensure the best experience for all guests, children under 3 are not permitted.
SPONSORED BY SAINT FRANCIS MINISTRIES  |  EDWARD JONES
Esther Smith: Ariana Stavropoulos
Rose Smith: Elizabeth-Ali Schade
Tootie Smith: Libby Kierscht
Agnes Smith: Nova Green
Lon Smith: J.D. Warren
Mr. Alonso Smith: Joe McMurray
Mrs. Anna Smith: Michelle Cardinal Dolan
Grandpa Prophater: Bob Jones
Katie: Patti Wood
John Truitt: Joshua Tackett
Warren Sheffield: Mike Koetkemeyer
Lucille Ballard: Melissa Burrows
Eve: Madeleine Paradis
Postman: Barry Dundas
Motorman: Kyle Dundas
Clinton Badger: Nelson Gutsch
Peewee Drummond: Moses Brown
Sidney Purvis: Logan Kitchener
Melissa Burrows
Barry Dundas
Kyle Dundas
Nelson Gutsch
Moses Brown
Logan Kitchener
Ellie Flynn
Bradyn Houltberg
Jazlyn Kingsolver
Jennifer Kohart
Cathie Norris
Madeline Paradis
Emma Snyder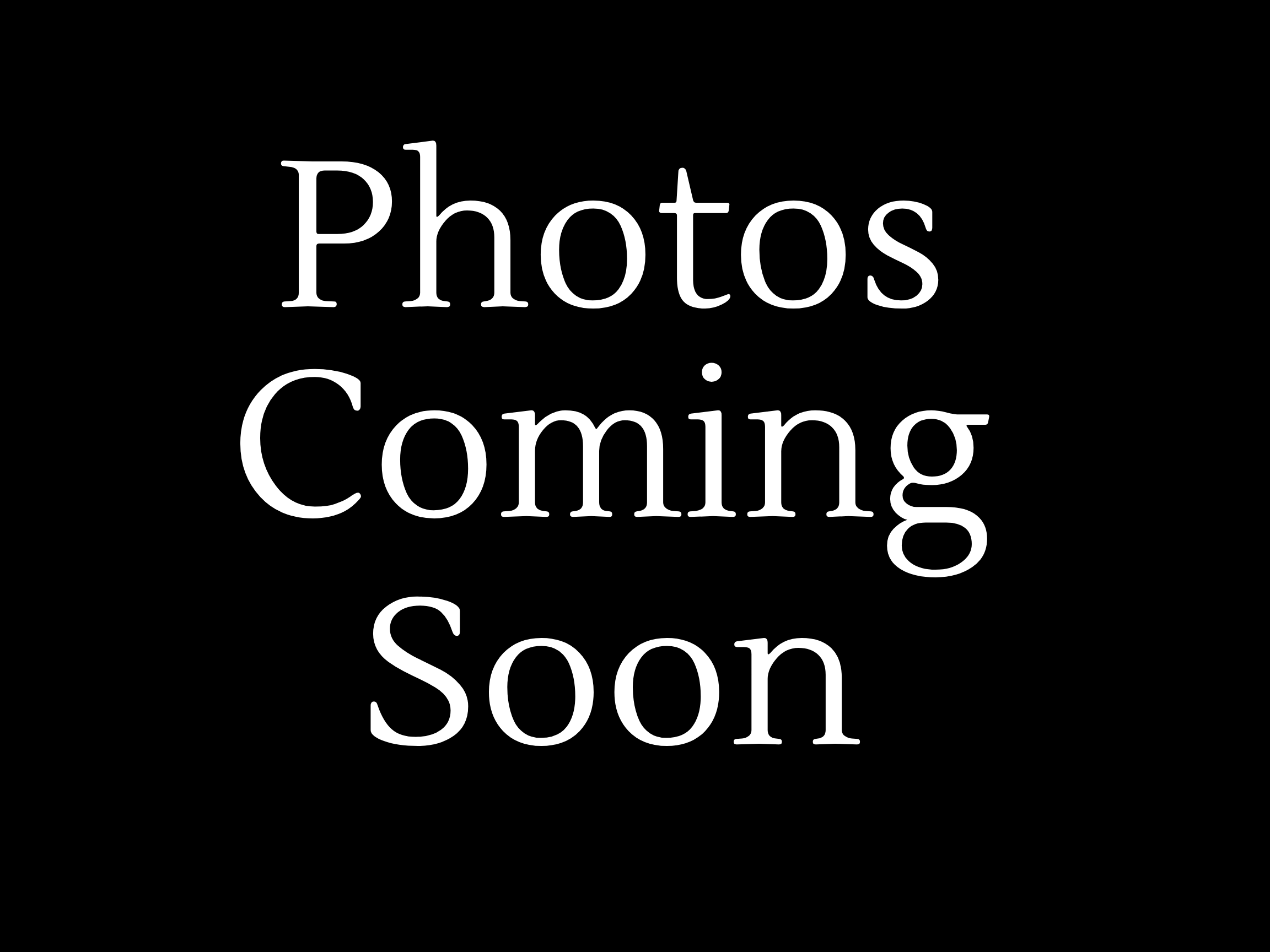 January 8-24, 2016
Sunflower Financial Theatre
---
Laughter on the 23rd Floor
By Neil Simon
Inspired by Neil Simon's youthful experience as a staff writer on Sid Caesar's "Your Show of Shows," this show has all the attendant comic drama as the harried writing staff frantically scrambles to top each other with gags while competing for the attention of star madman "Max Prince."
Recommended for ages 16 and older due to strong adult language.
SPONSORED BY PKM STEEL
Lucas Brickman: Jd Bowman
Max Prince: Joe McMurray
Kenny Franks: Alex Lankhorst
Val Slotsky: Bob Jones
Brian Doyle: Nick Floyd
Milt Fields: David Greiser
Carol Wyman: Erin Gallion
Ira Stone: Gary Demuth
Helen: Christen Stovall
February 5-20, 2016
Kephart Theatre
---
Calendar Girls
By Tim Firth
When Annie's husband John dies of leukemia, she and best friend Chris resolve to raise money for the local hospital waiting room. They manage to persuade other members of their women's group to pose nude with them for an "alternative" calendar. The news of the women's charitable venture spreads like wildfire, and hordes of press pursue them. The calendar is a success, but Chris and Annie's friendship is put to the test under the strain of their new-found fame.
SPONSORED BY BENNINGTON STATE BANK
Cora: Shawna Carter
Chris: Vickee Spicer
Annie: Vicki Price
Jessie: Jean Boardman
Celia: Pam Jones
Ruth: Rachel Pearson
Marie: Sara Field Young
Brenda Hulse: Susan Burchill
John: Scott Price
Rod:William R. Brown
Lady Cravenshire: Twila Schneiders
Lawrence: Taylor Smith
Elaine: Jennifer Smith
Liam: TBD
April 8-24, 2016
Kephart Theatre
---
Into the Woods
Book by James Lapine
Music and Lyrics by Stephen Sondheim
A childless baker and his wife endeavor to lift their family curse by journeying into the woods, where they encounter Rapunzel (and her witchly "mother"), Cinderella, Jack (of Beanstalk fame), Little Red Riding Hood and other classic fairy tale characters, and they all must learn the responsibility that comes with getting what you want.
SPONSORED BY WELLS FARGO ADVISORS, LLC  |  LONG MCARTHUR FORD LINCOLN
Narrator/Mysterious Man: Eric Cole
Cinderella: Megan Coberly
Jack: Nelson Gutsch
Jack's Mother: Erin Gallion
Baker: Matt Schwan
Baker's Wife: Sadie Smith
Stepmother: Michelle Cardinal Dolan
Florinda: Angel Reinert
Lucinda: Jennifer Stoddard
Little Red Riding Hood: Gracie Stutterheim
Witch: Jill French
Cinderella's Mother: Twila Schneiders
Wolf: Kenneth Dixon
Granny/Giant's Voice:  Twila Schneiders
Rapunzel: Alyson Holman
Rapunzel's Prince: Christian McQueen
Cinderella's Prince: Jaicee Wilson
Steward: Curtis Wedel
Sleeping Beauty: Tina Butts
Snow White: Alyson Holman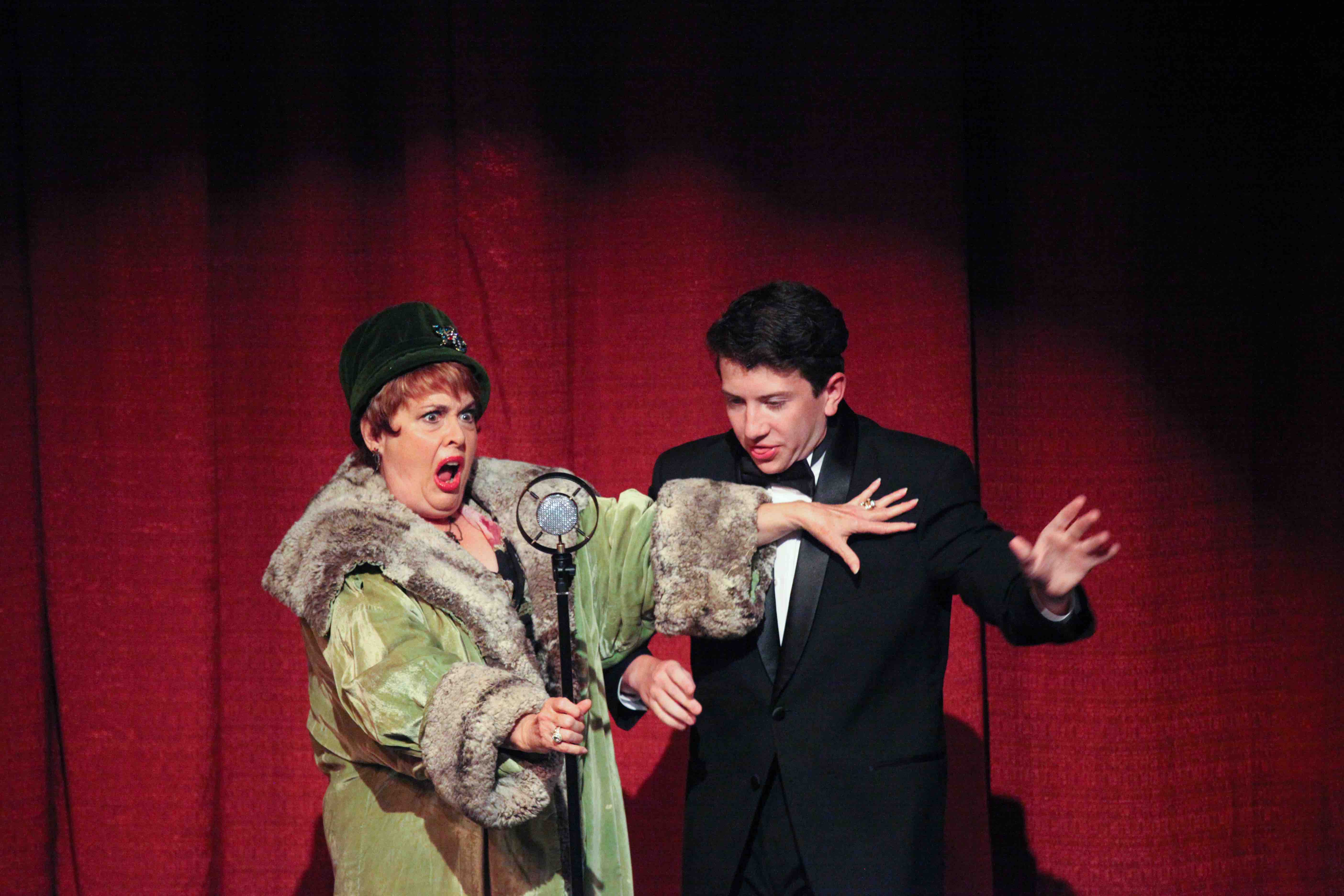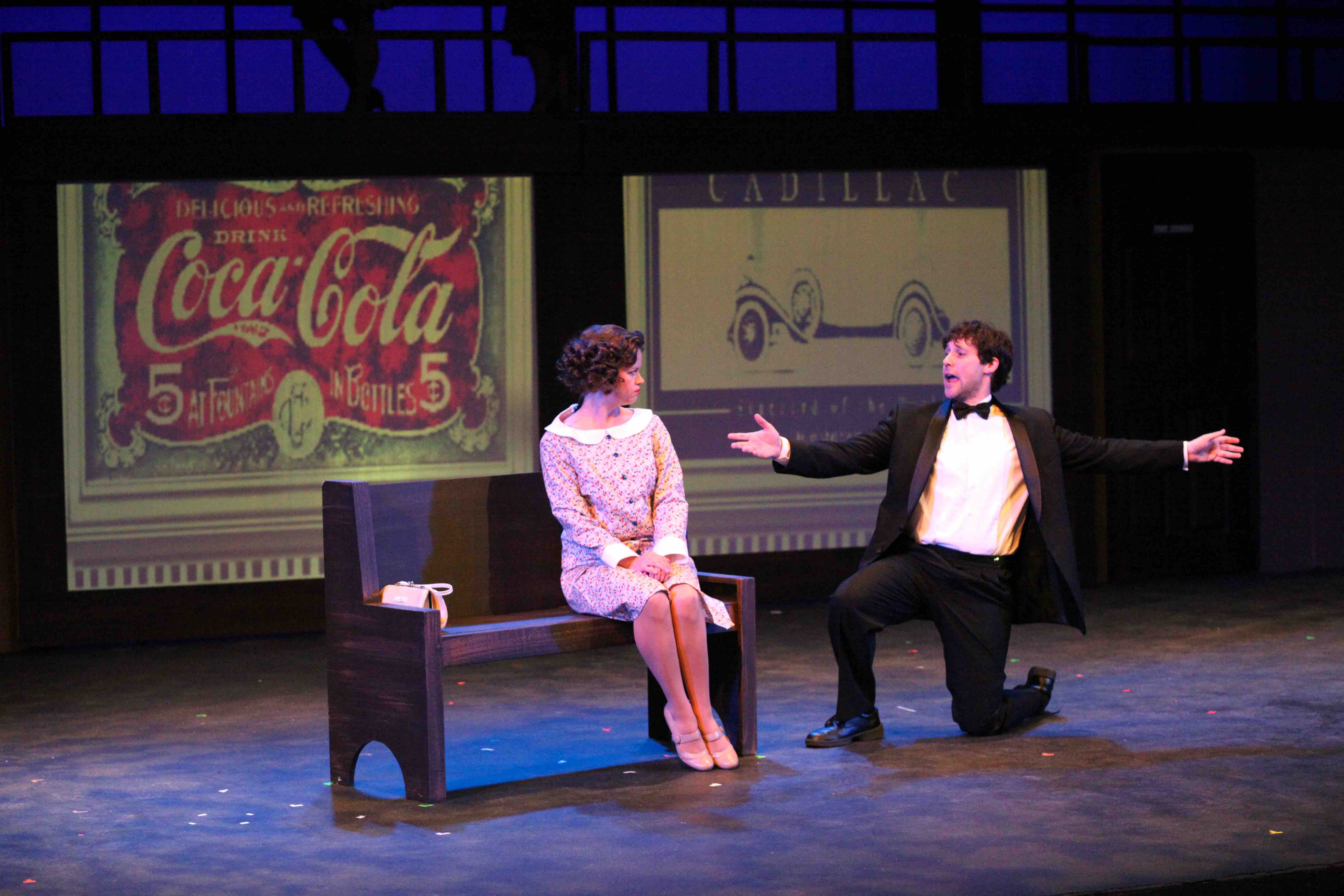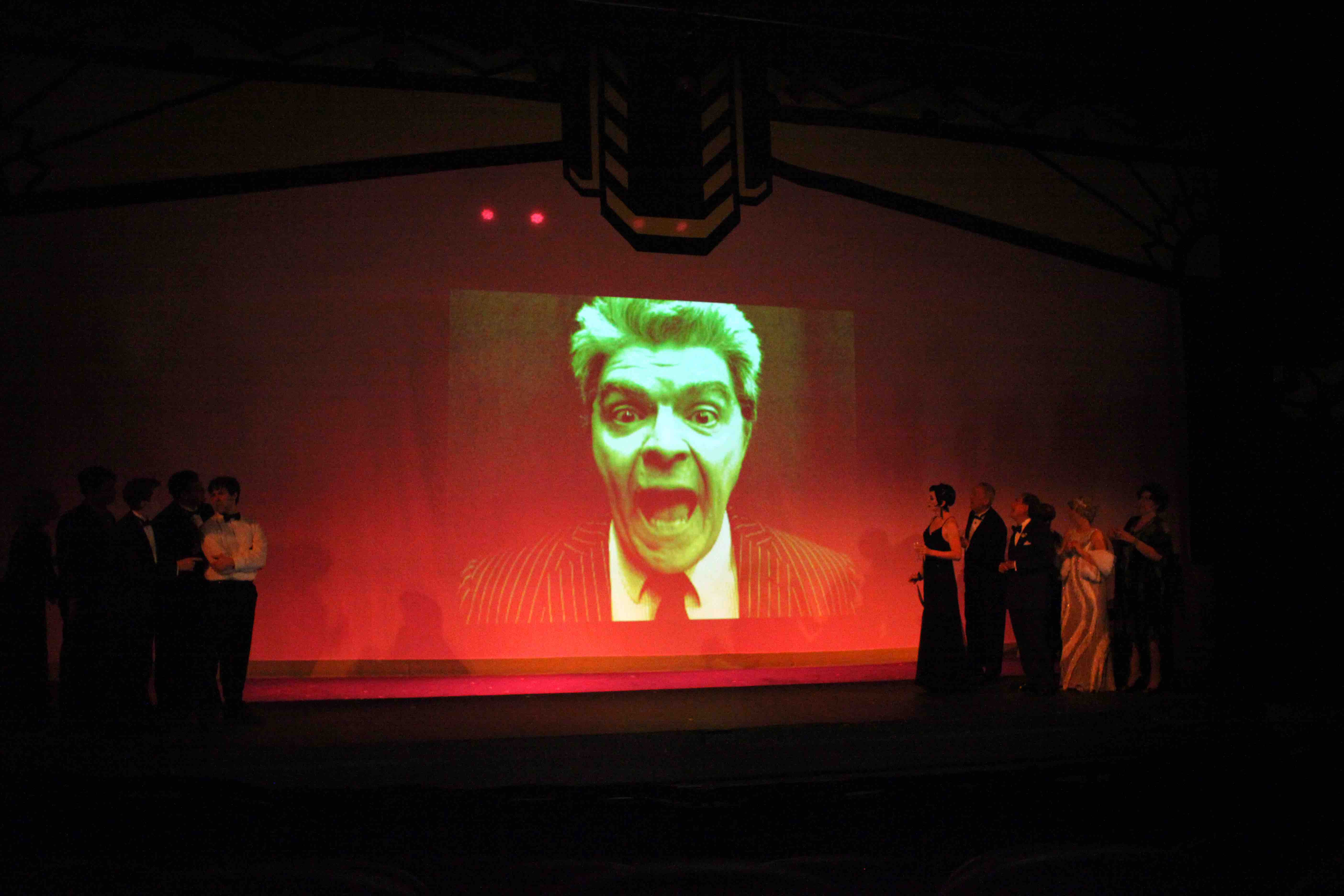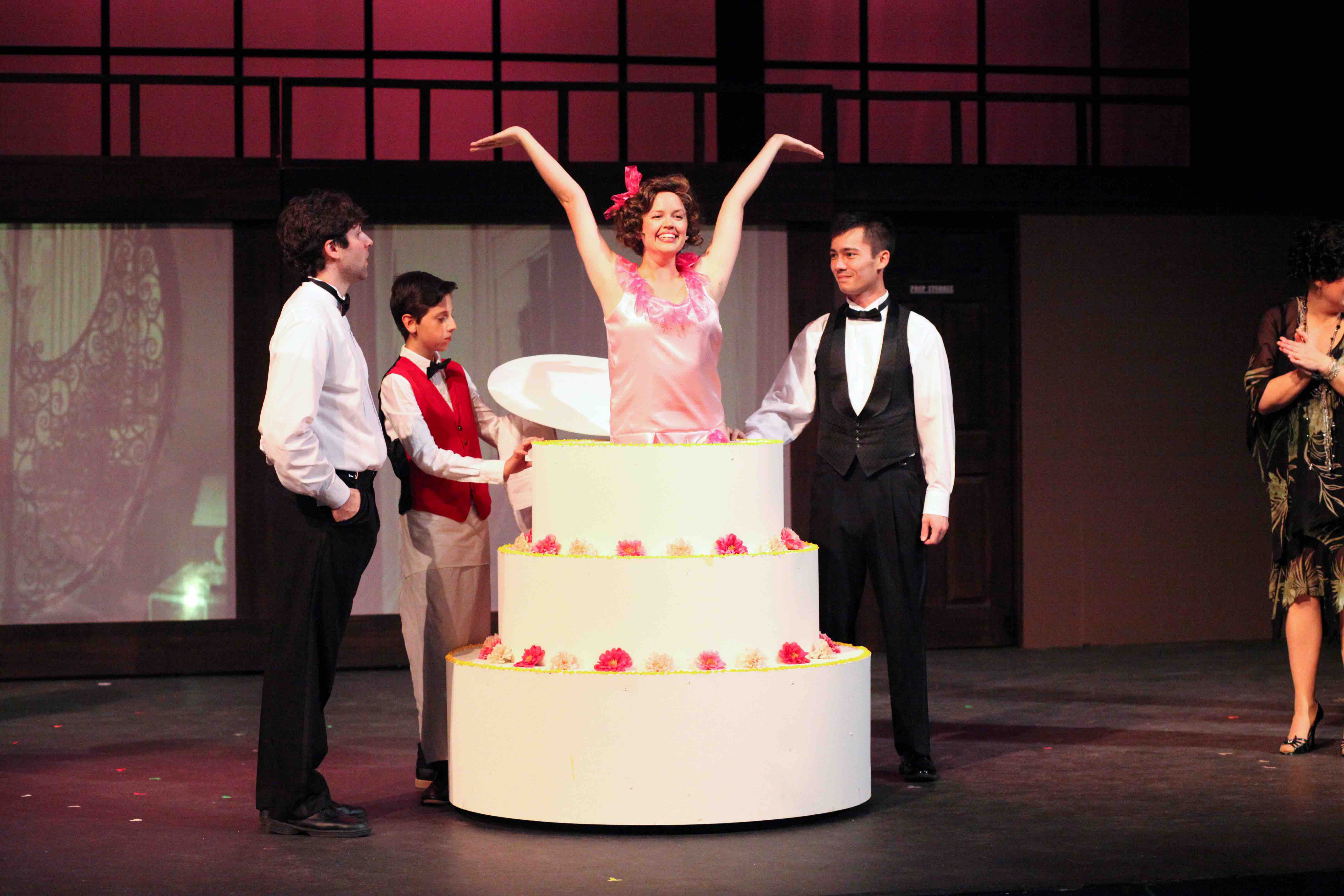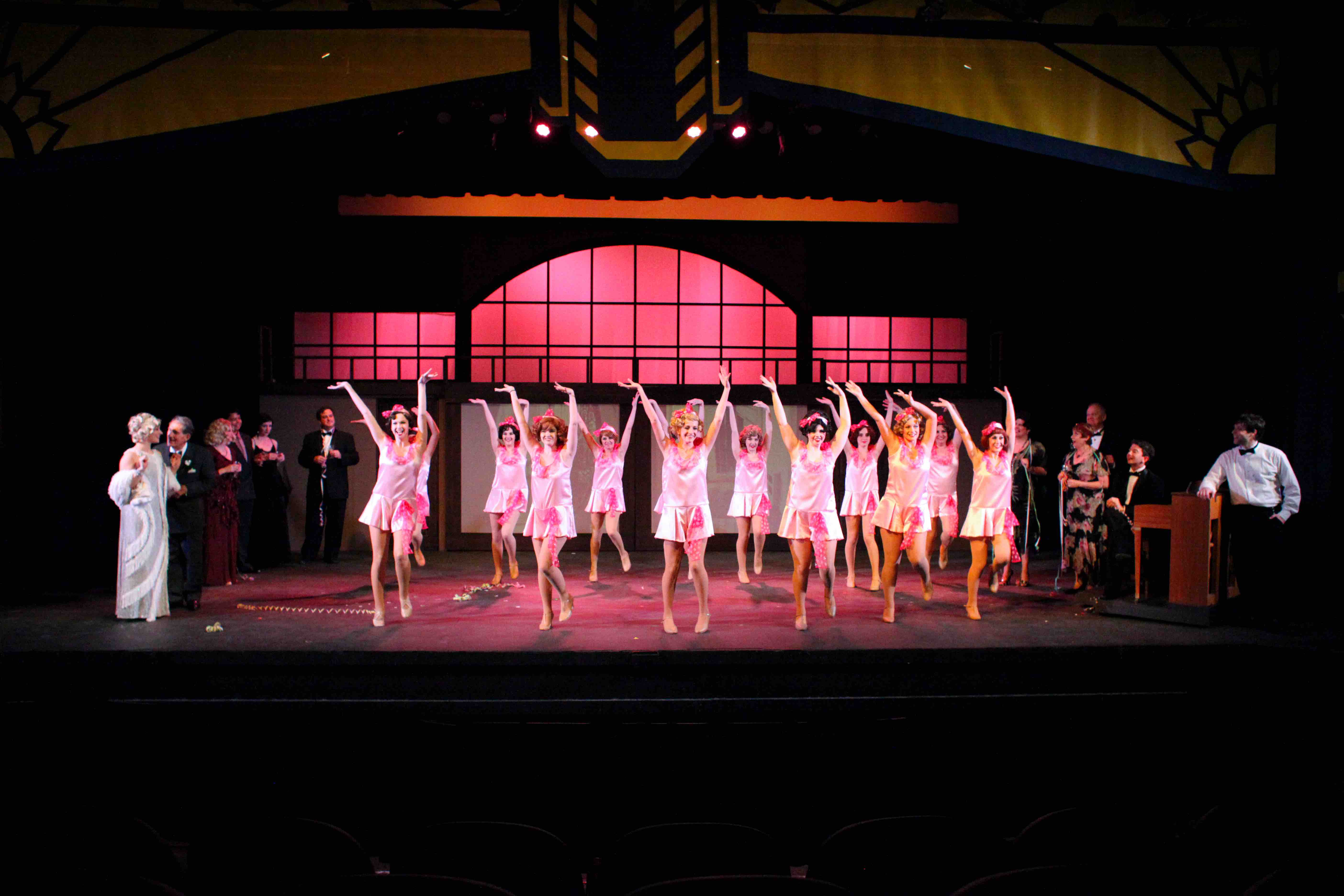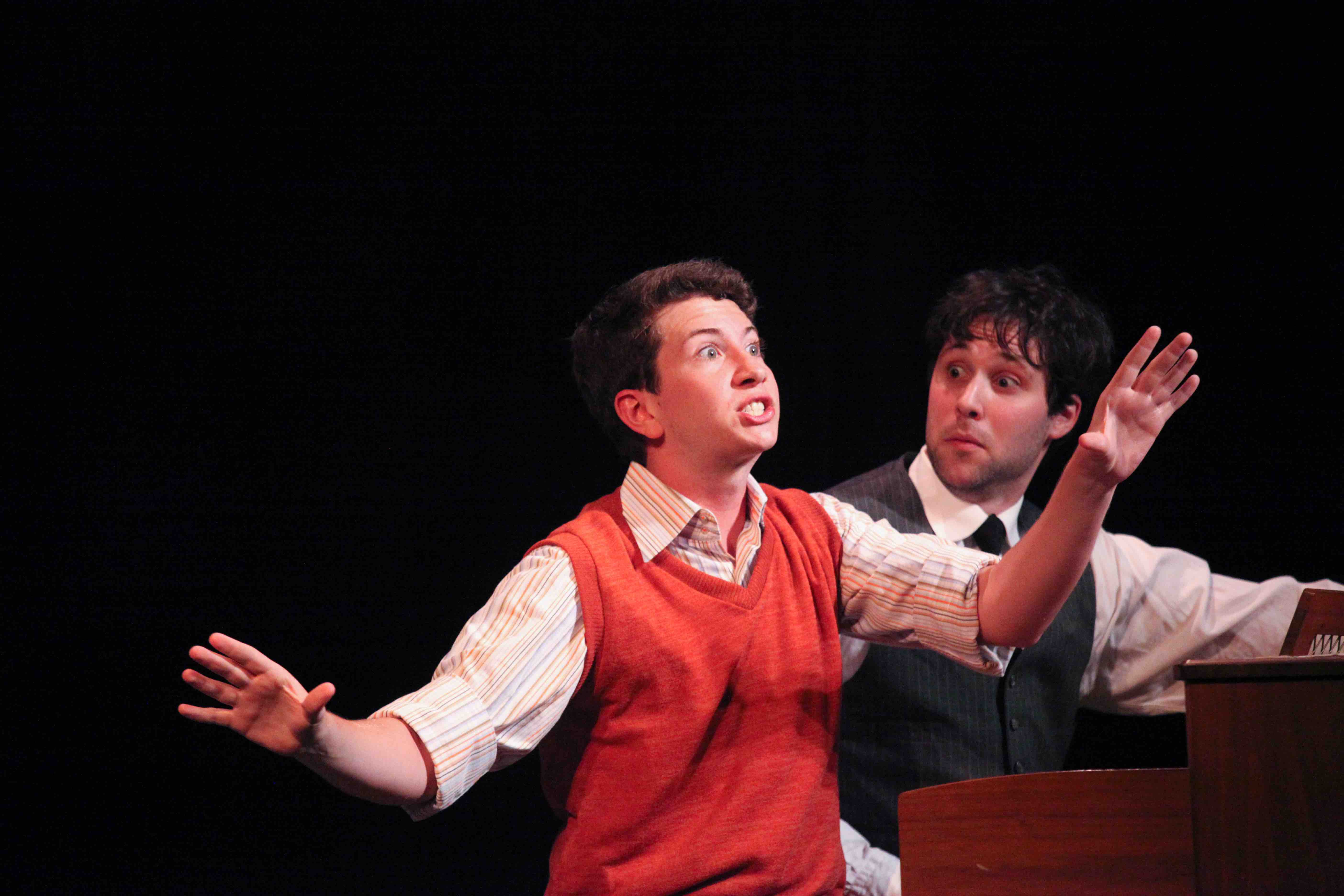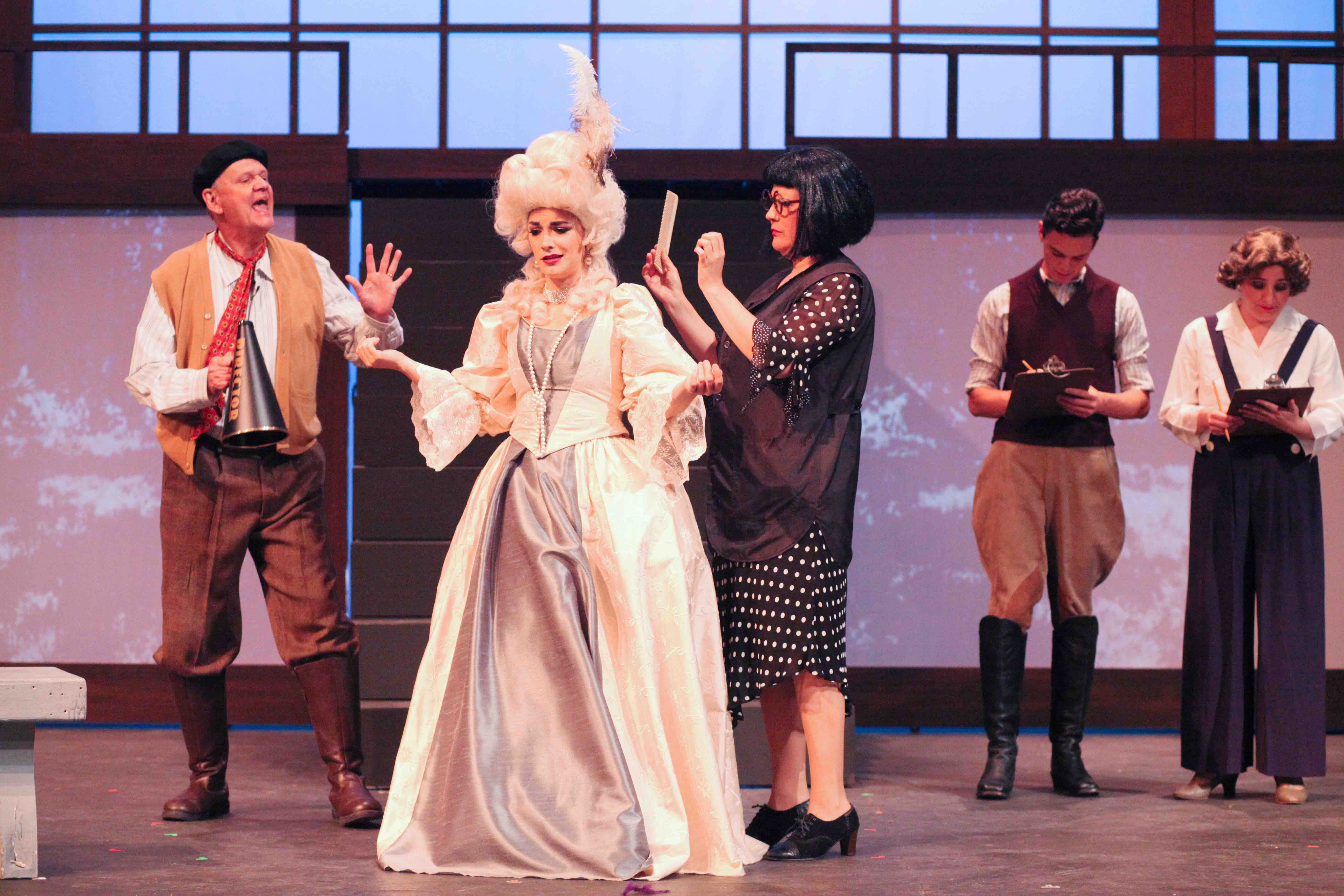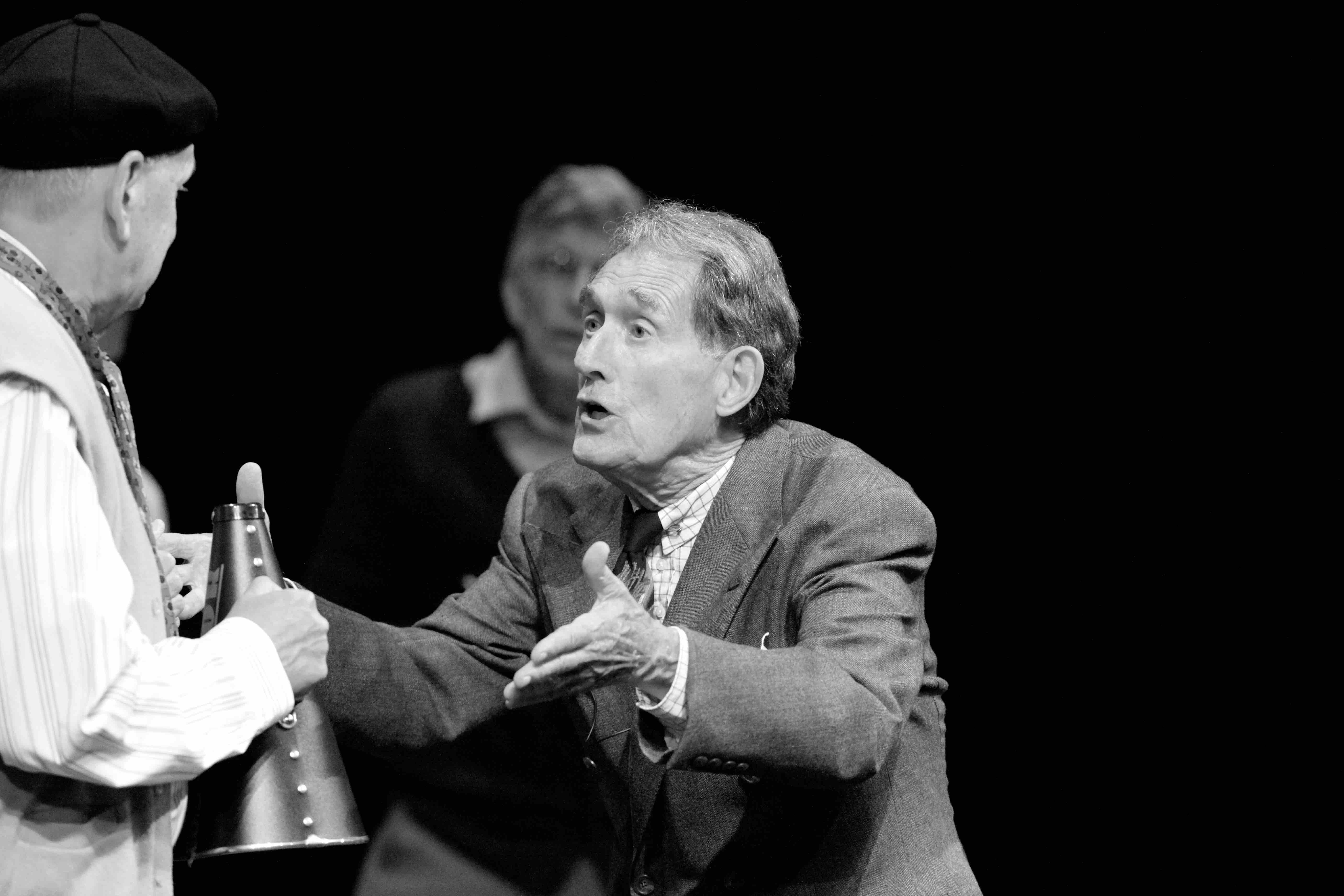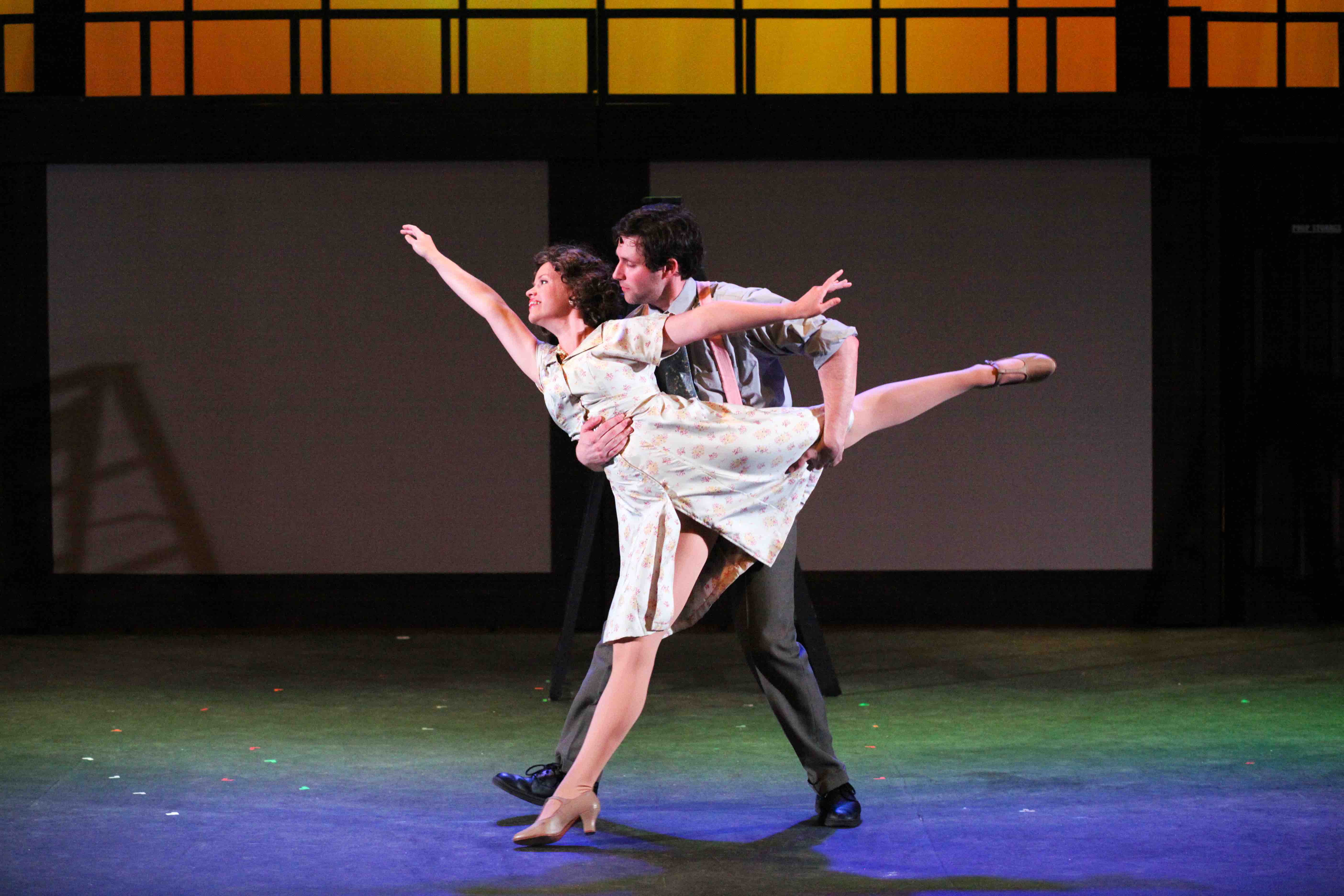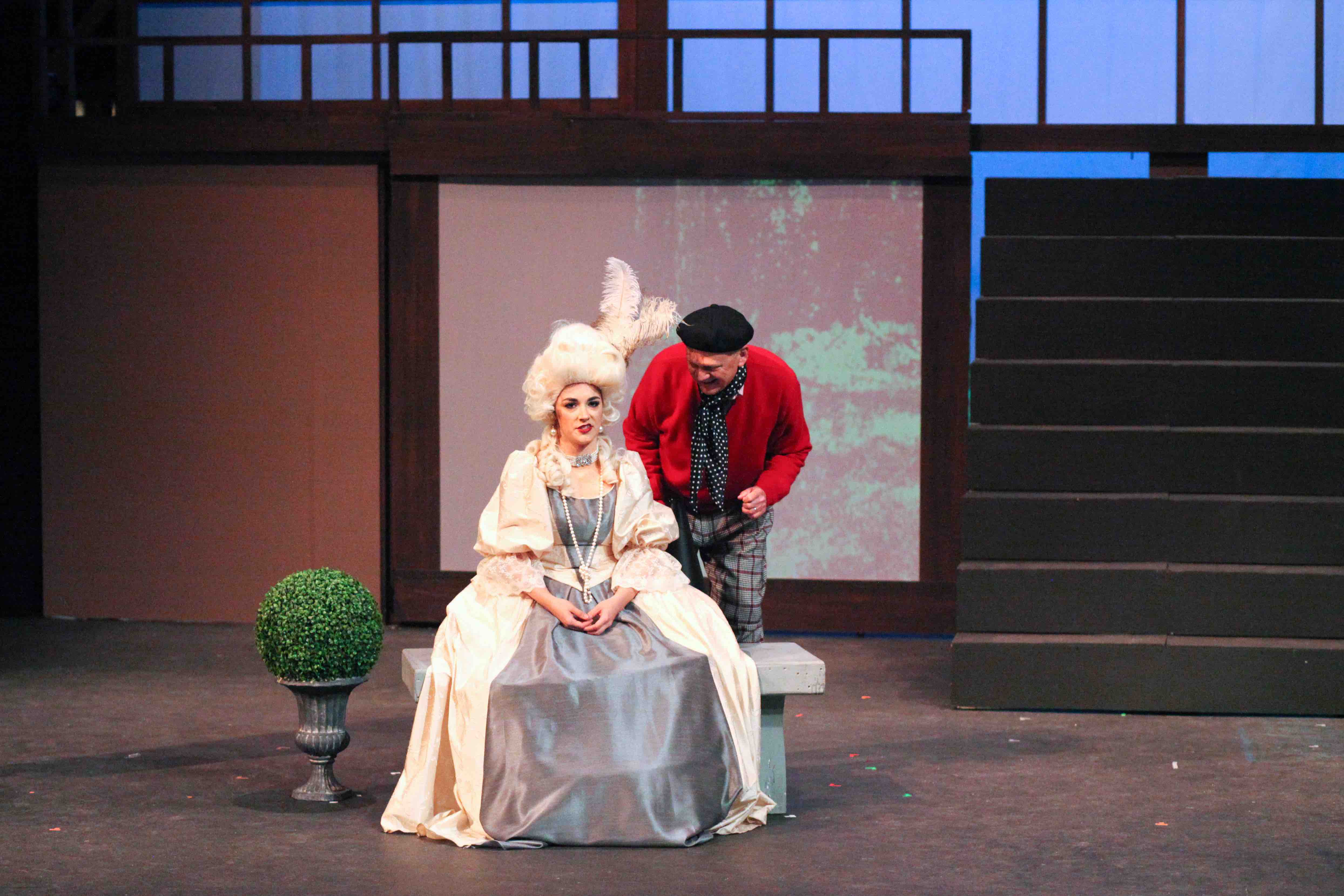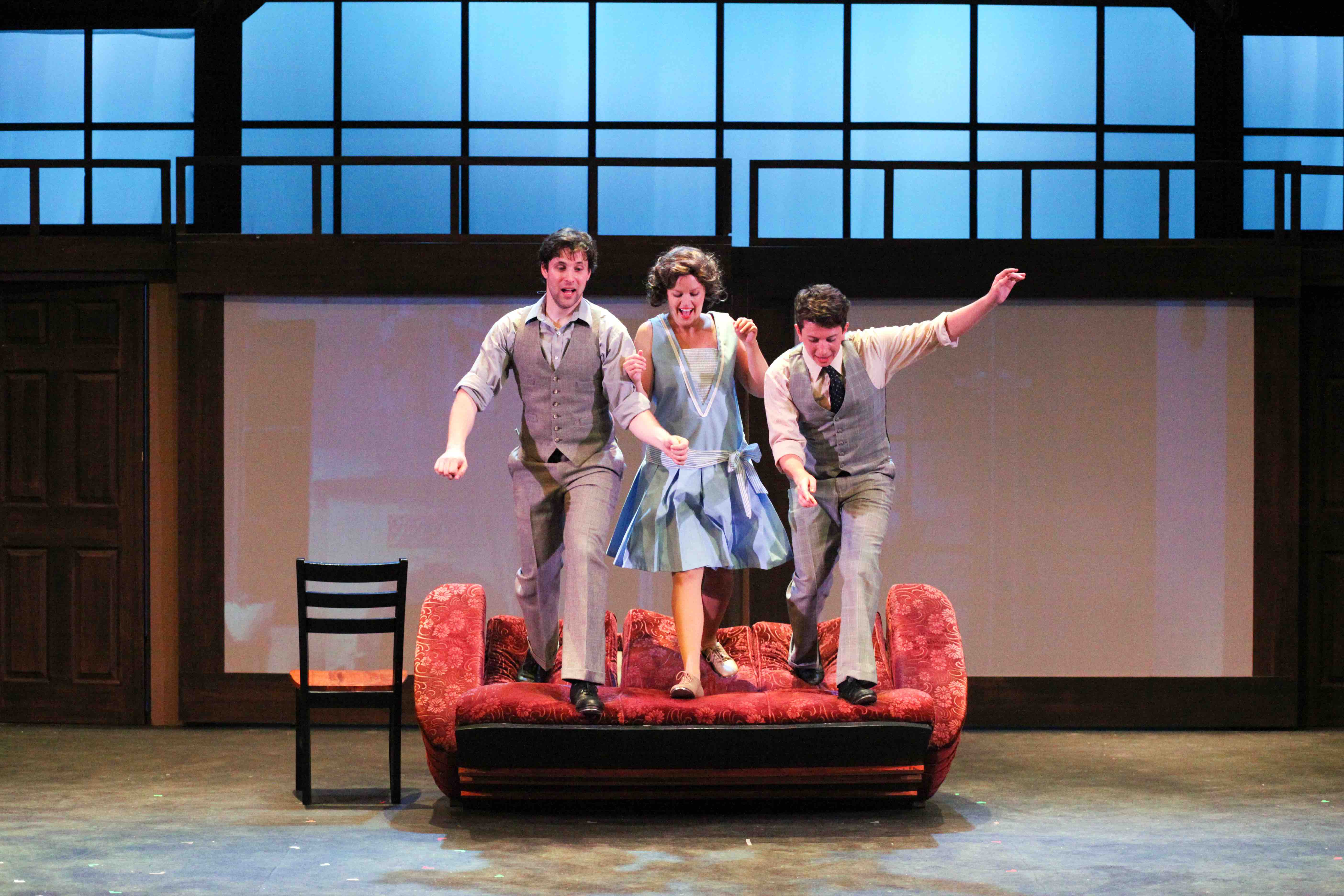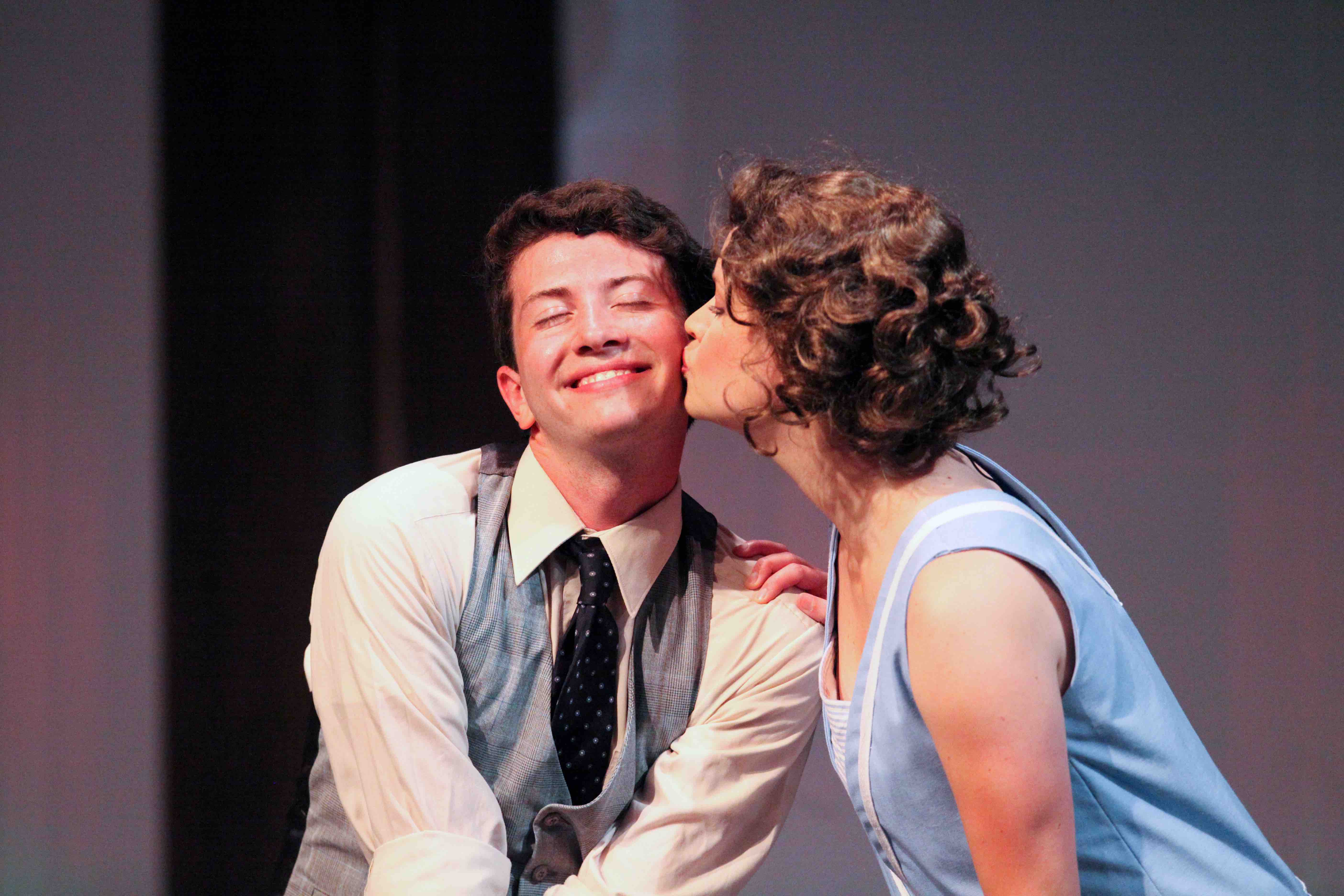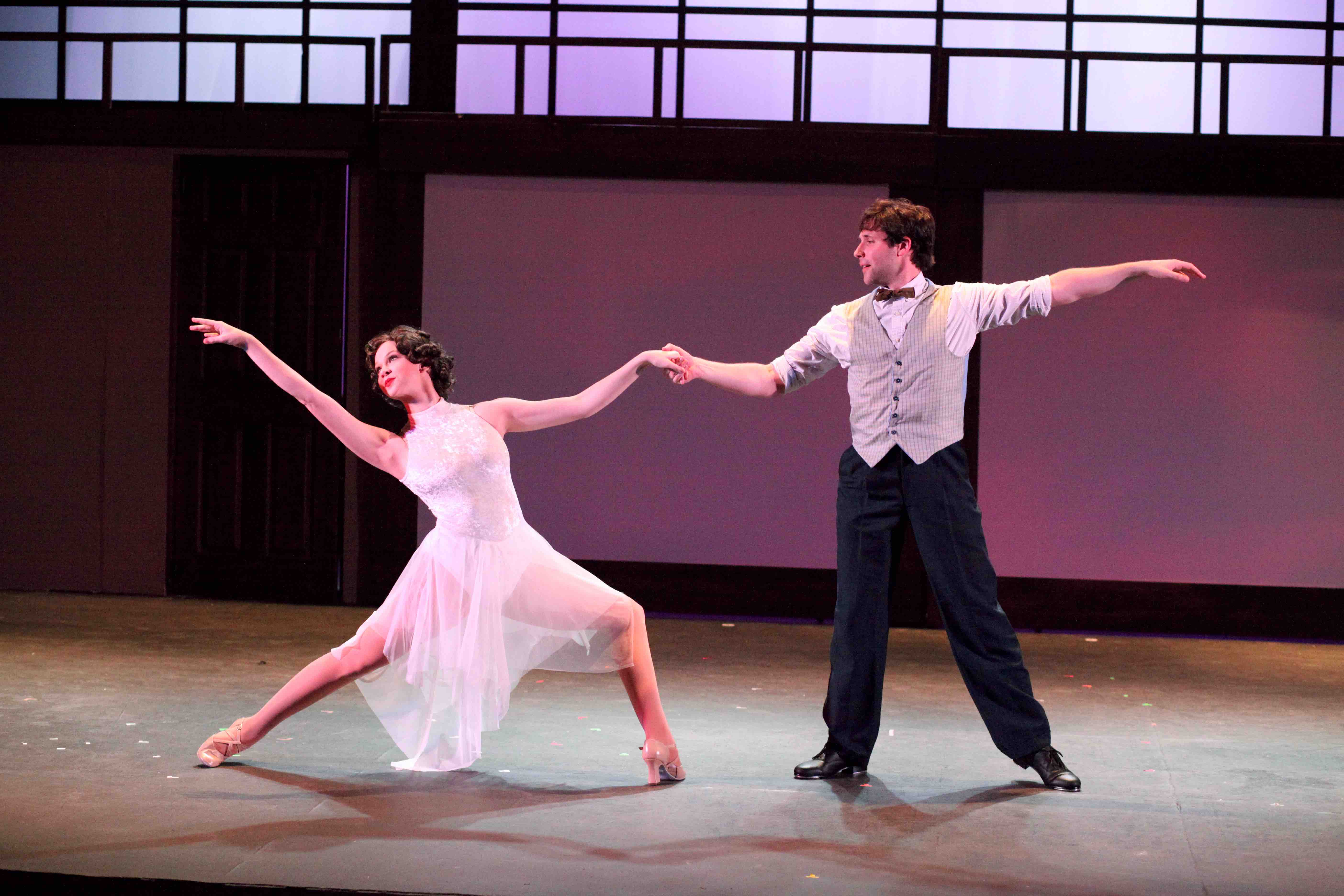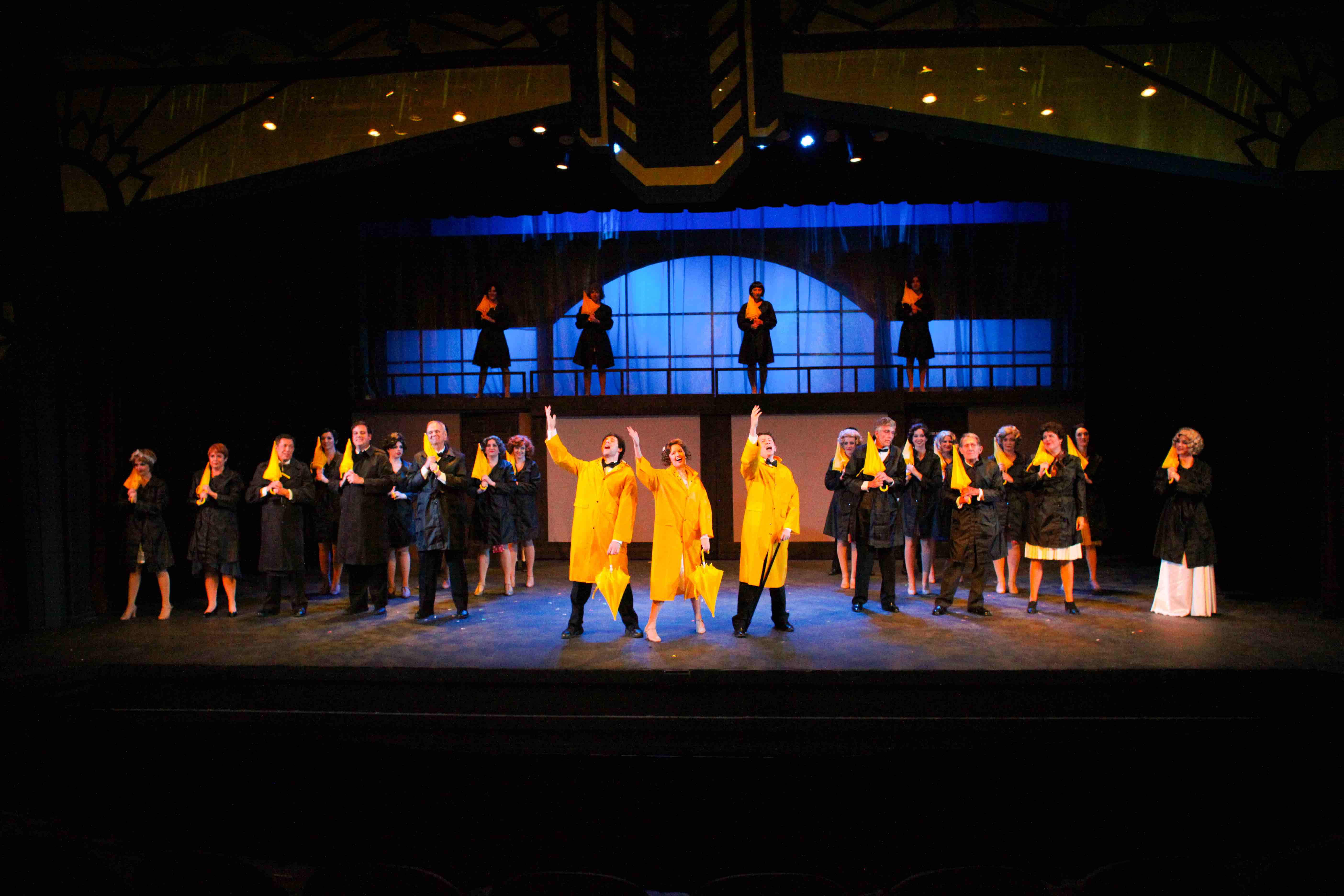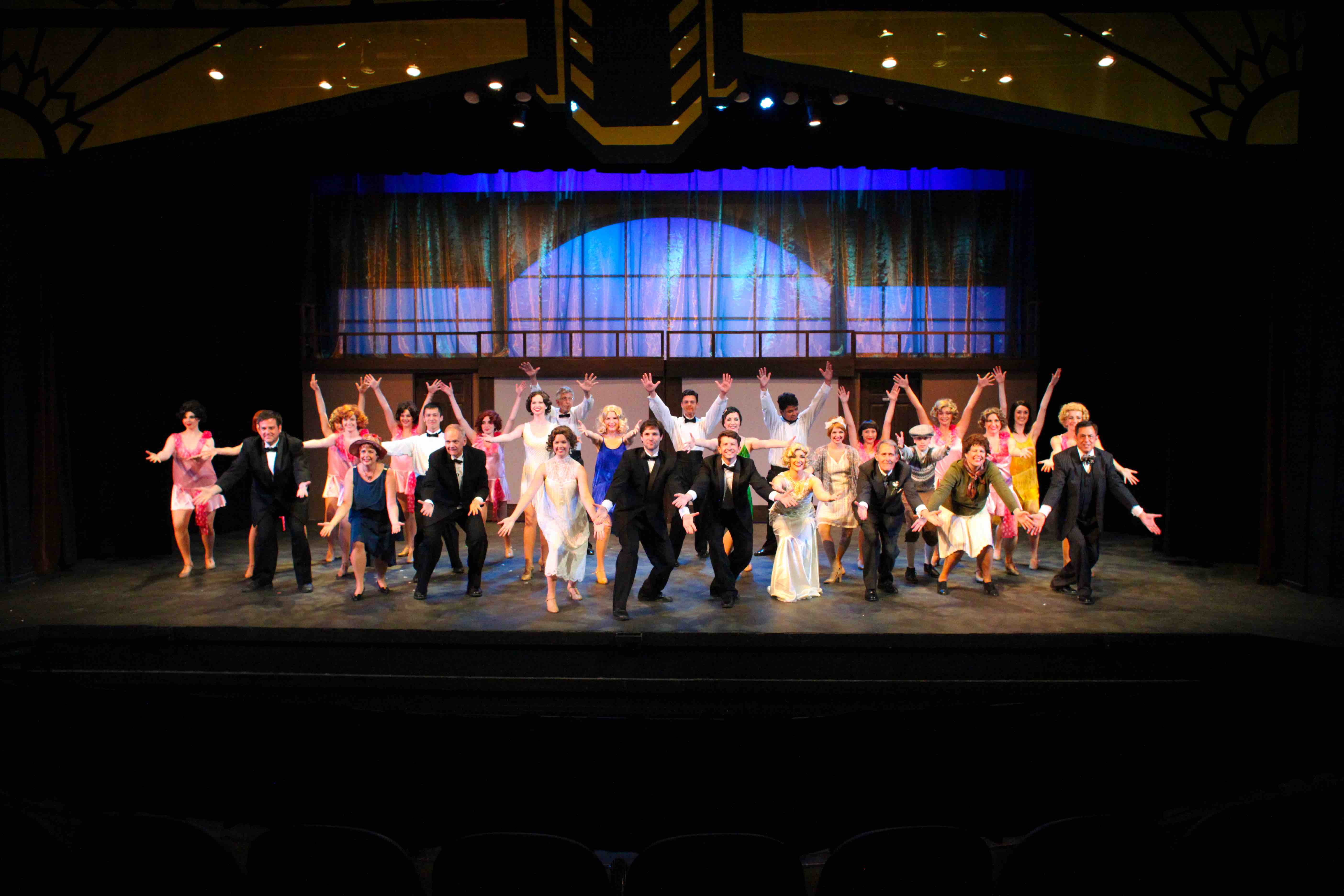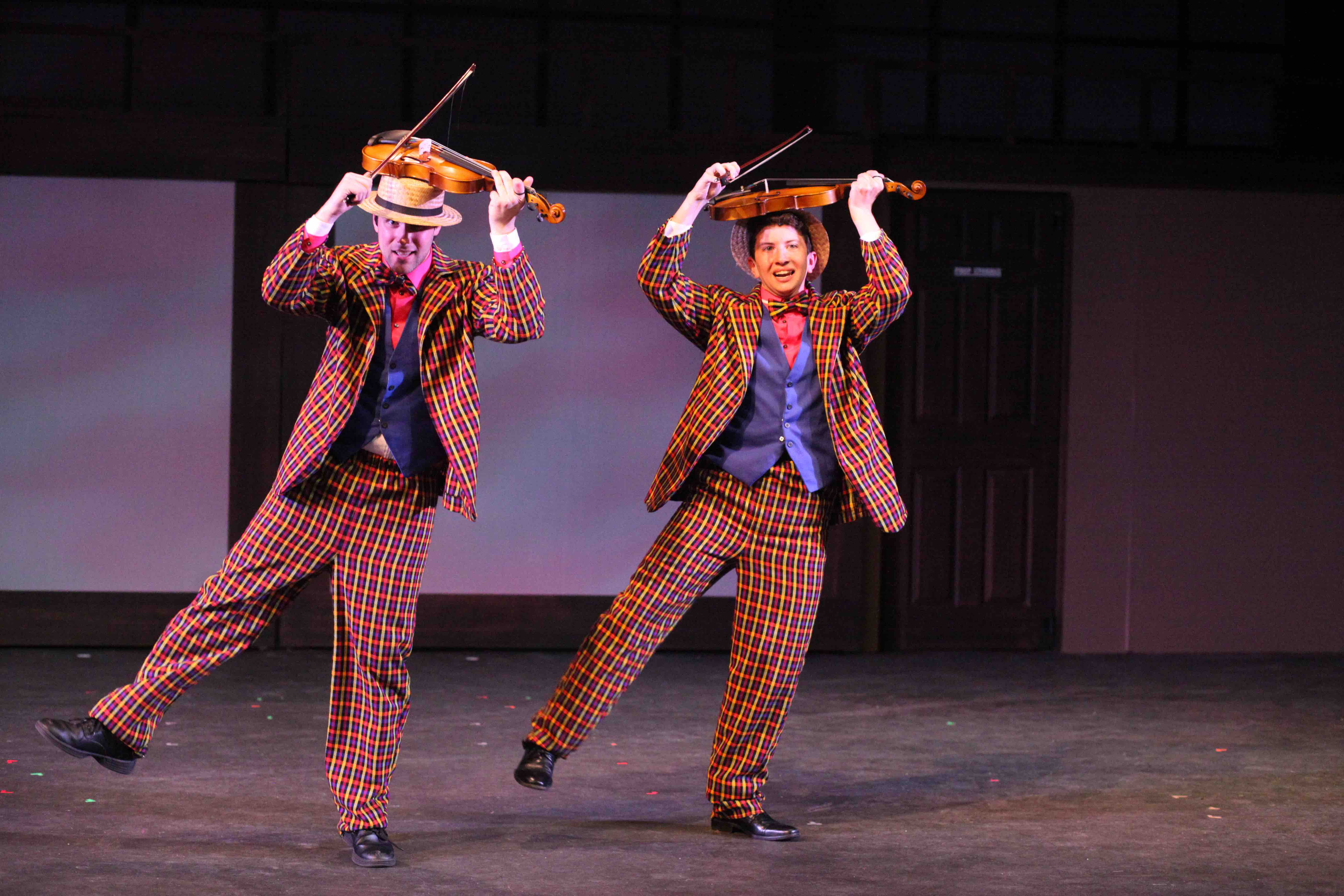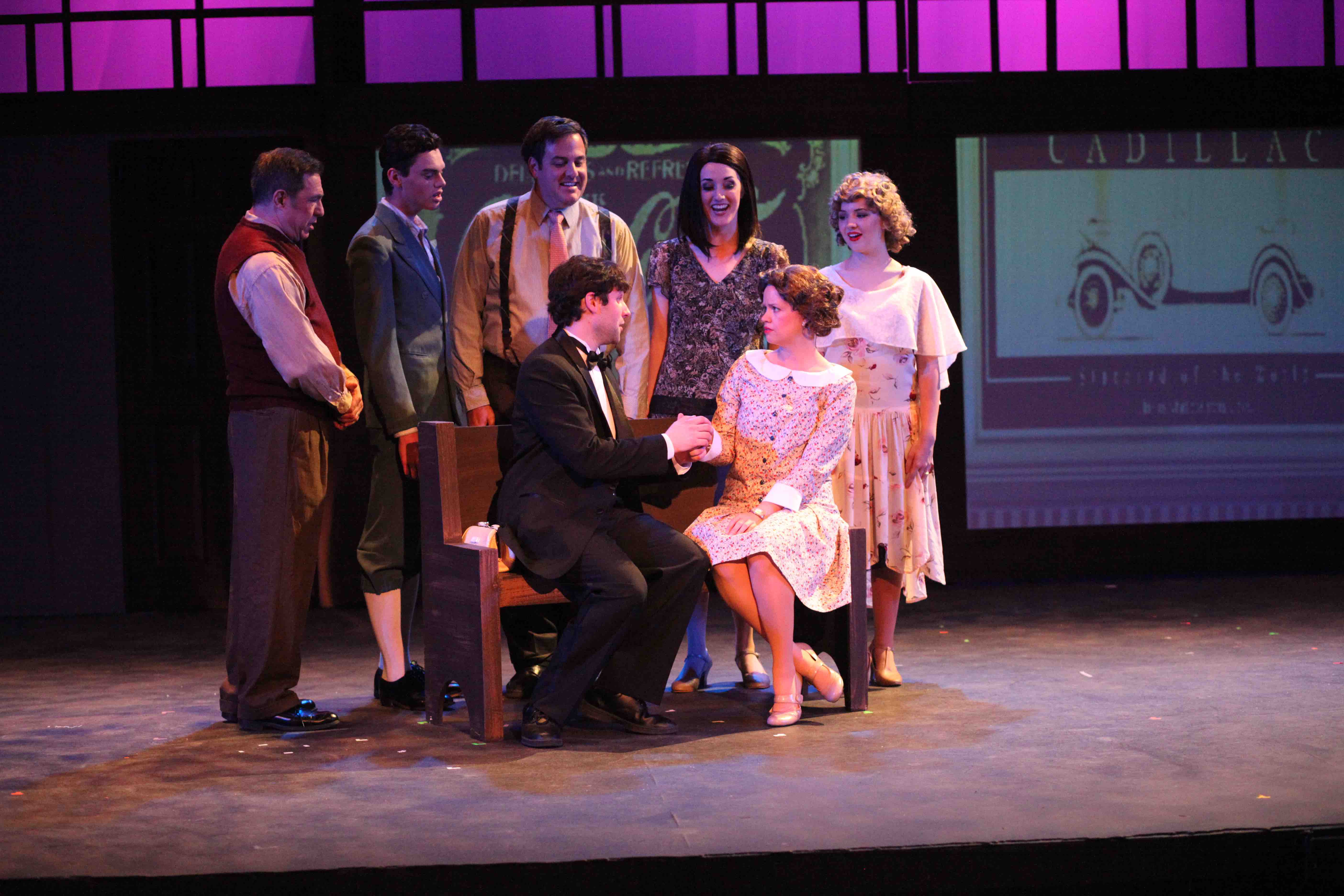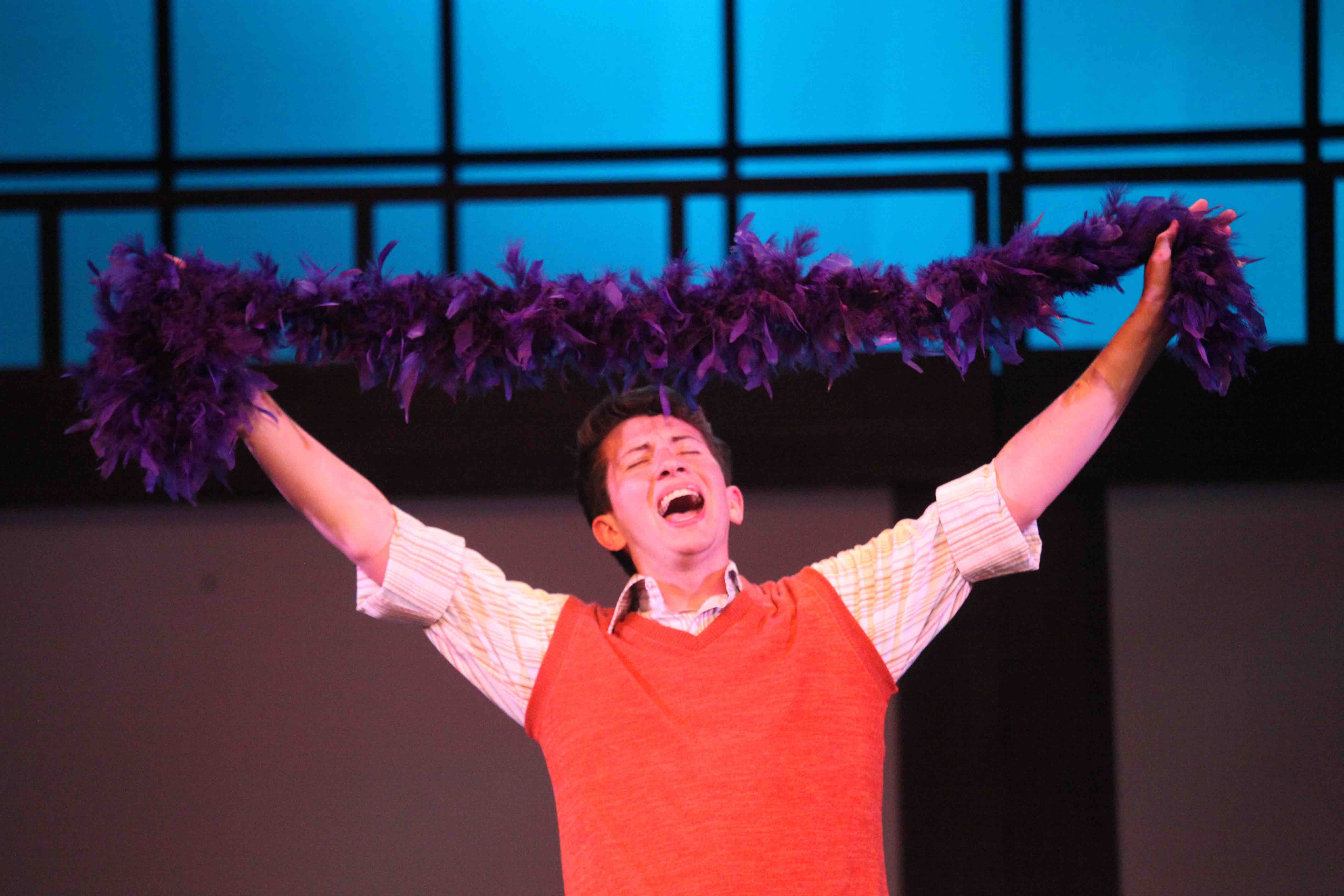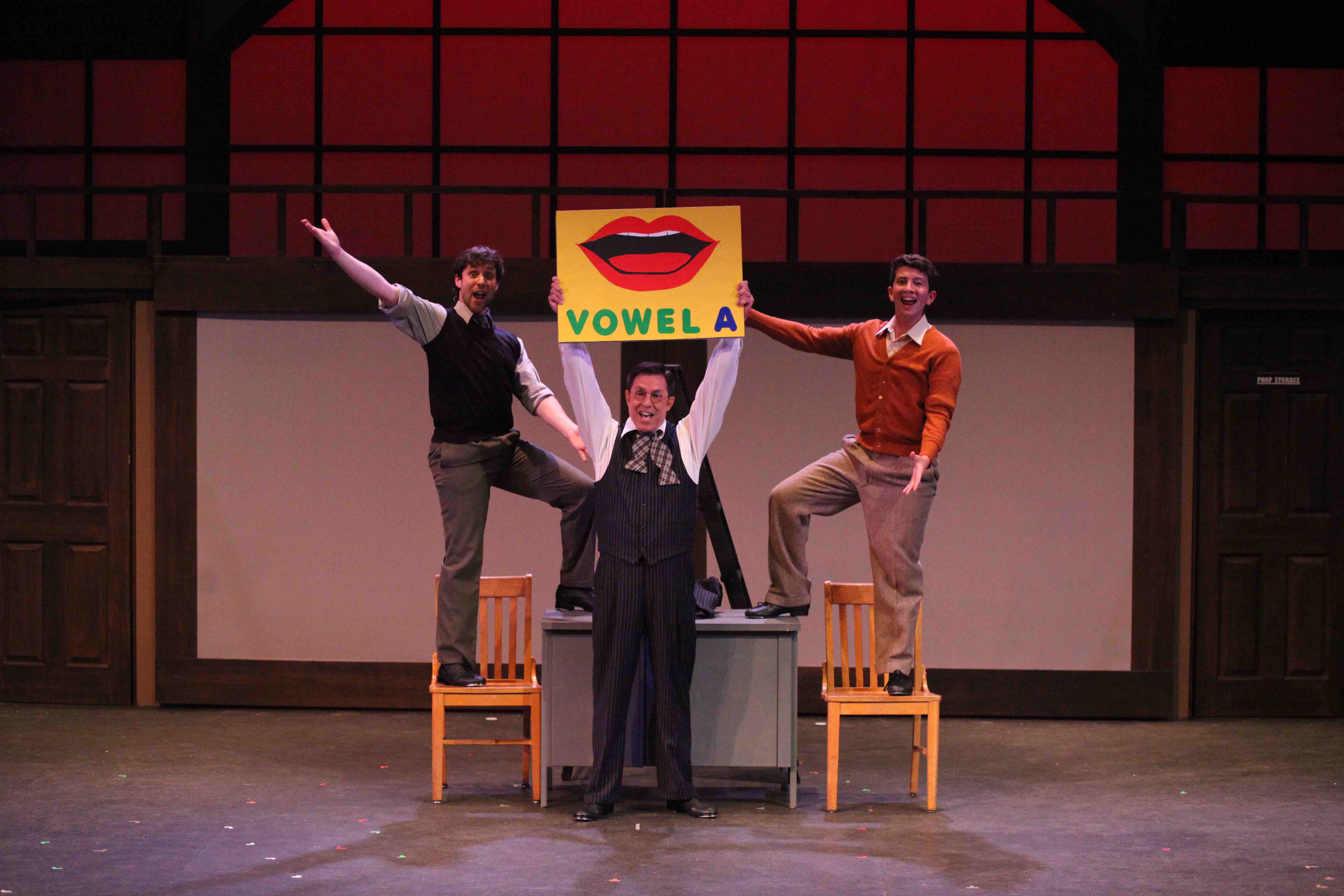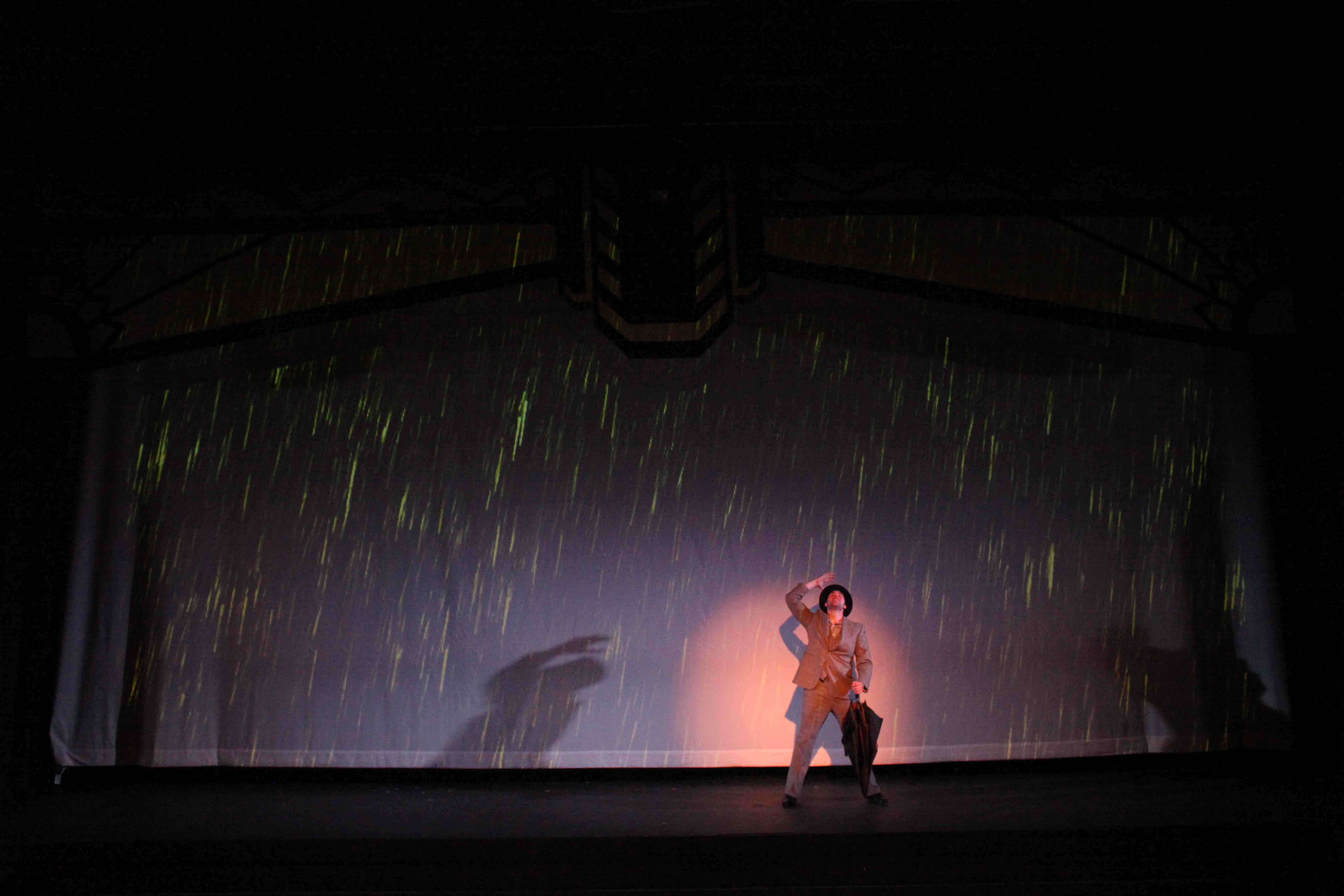 June 10-26, 2016
Kephart Theatre
---
Singin' in the Rain
Book by Betty Comden and Adolf Green
Music and Lyrics by Arthur Freed and Nacho Herb Brown
This is a classic musical about Hollywood in the 20s when silent pictures were giving way to the "talkies." It's a light-hearted spoof of frantic Hollywood as the advent of sound changes all the movie making rules and Monumental Studios prepares its romantic epic, The Duelling Cavalier. It includes some of the best-loved comedy routines, dance numbers and love ballads ever written.
SPONSORED BY THE BANK OF TESCOTT
Dora Bailey: Vicki Price
Zelda Zanders: Xan Mattek
Olga Mara: Brenna Downs
Mary Margaret: Addie Johnson
R. F. Simpson: John Ryberg
Roscoe Dexter: Scott Price
Cosmo Brown: Tristan Spicer
Lina Lamont: Ali Schade
Don Lockwood: Chaz Coberly
Young Don: Isaac Morris
Young Cosmo: Nova Green
Villain/1st Asst. Director: JD Warren
Lady-in-Waiting: Jennifer Stoddard
Rod/3rd Asst. Director: Ken Reitz
Kathy Selden: Megan Coberly
Policeman/Sid Phillips: Shawn Davenport
Girl: Maria Putzier
2nd Asst. Director: Jennifer Kohart
Miss Dinsmore/Wardrobe Lady: Rachel Pearson
Production Singer: TBD
Male Diction Teacher: Joe McMurray
Sound Engineer: Moses Brown
Moses Brown
DJ Chaput
Shawn Davenport
Brenna Downs
Jordan Gilliland
Nova Green
Addie Johnson
Jazlyn Kingsolver
Emma Kinkelaar
Jennifer Kohart
Xan Mattek
Isaac Morris
Rachel Pearson
Maria Putzier
Shelby Quackenbush
Mikayla Robben
Abby Russell
Jace Stephenson
Jennifer Stoddard
JD Warren