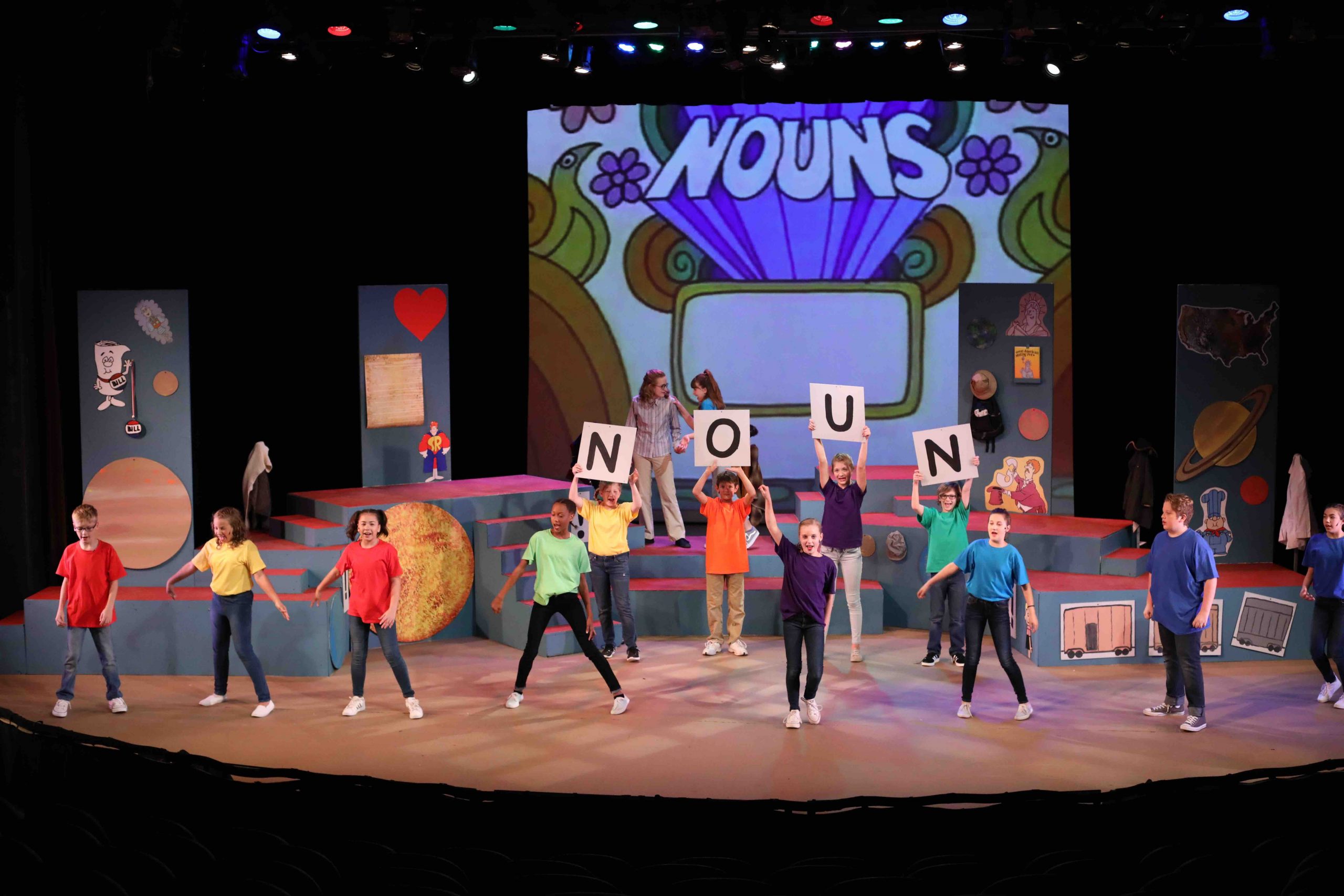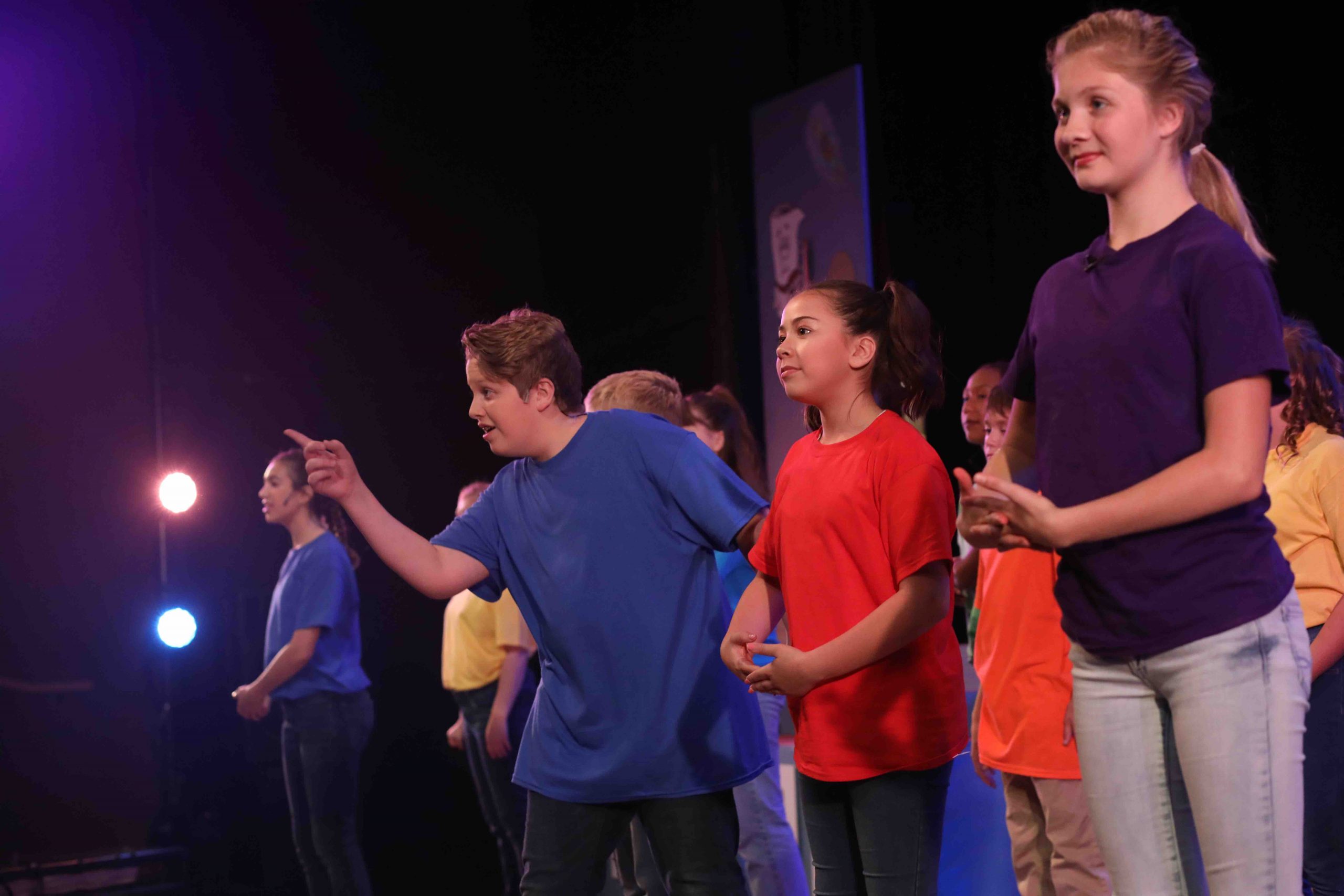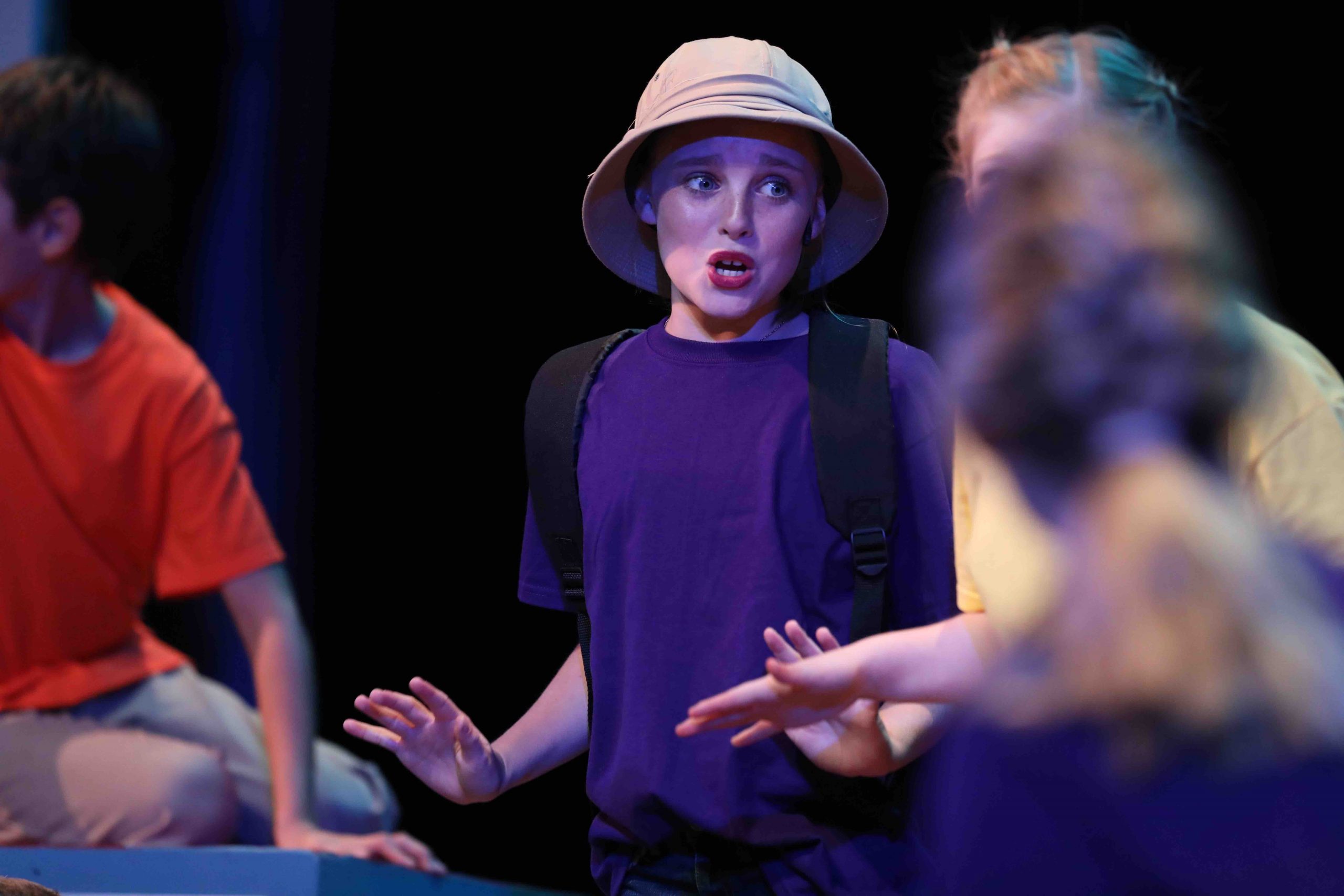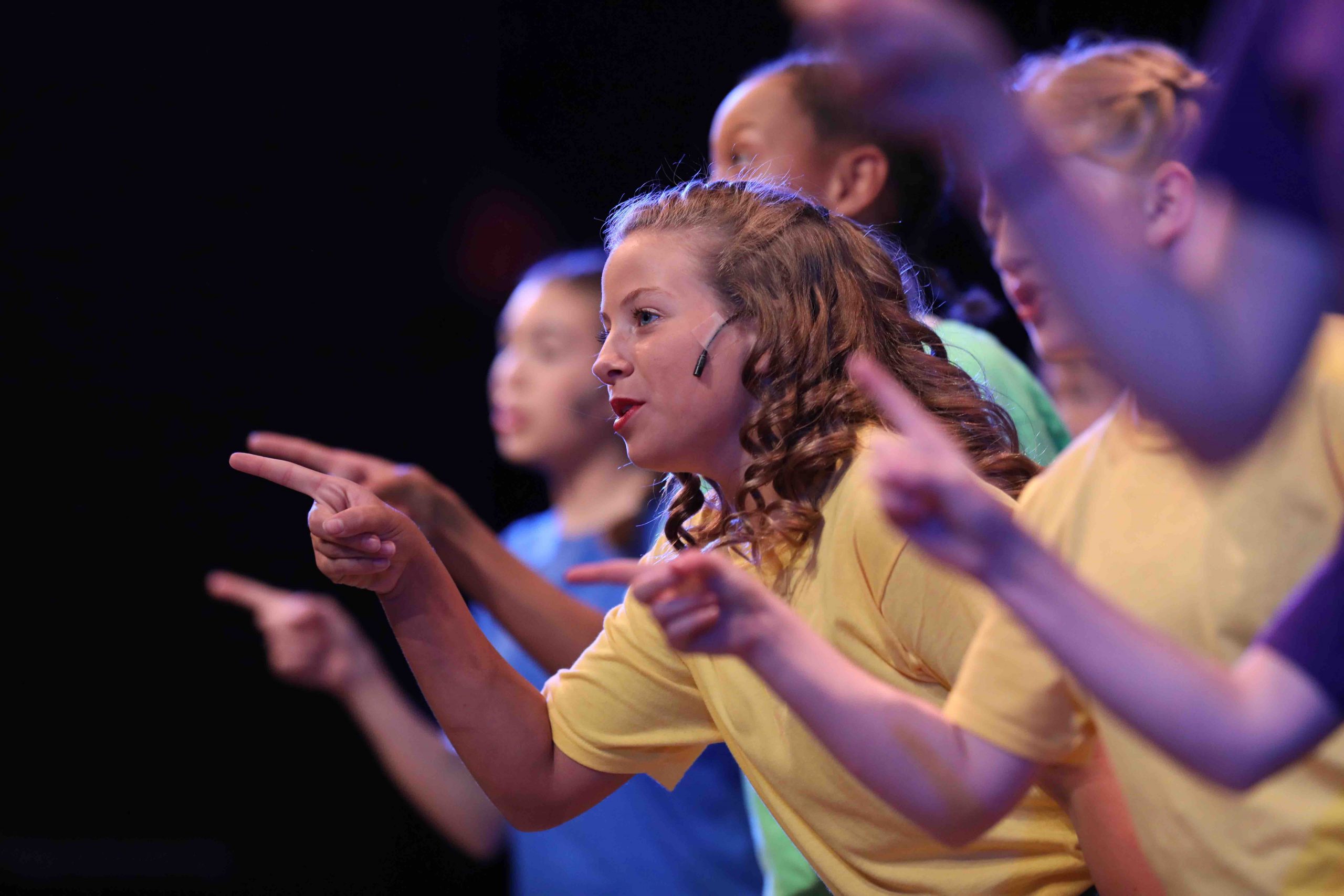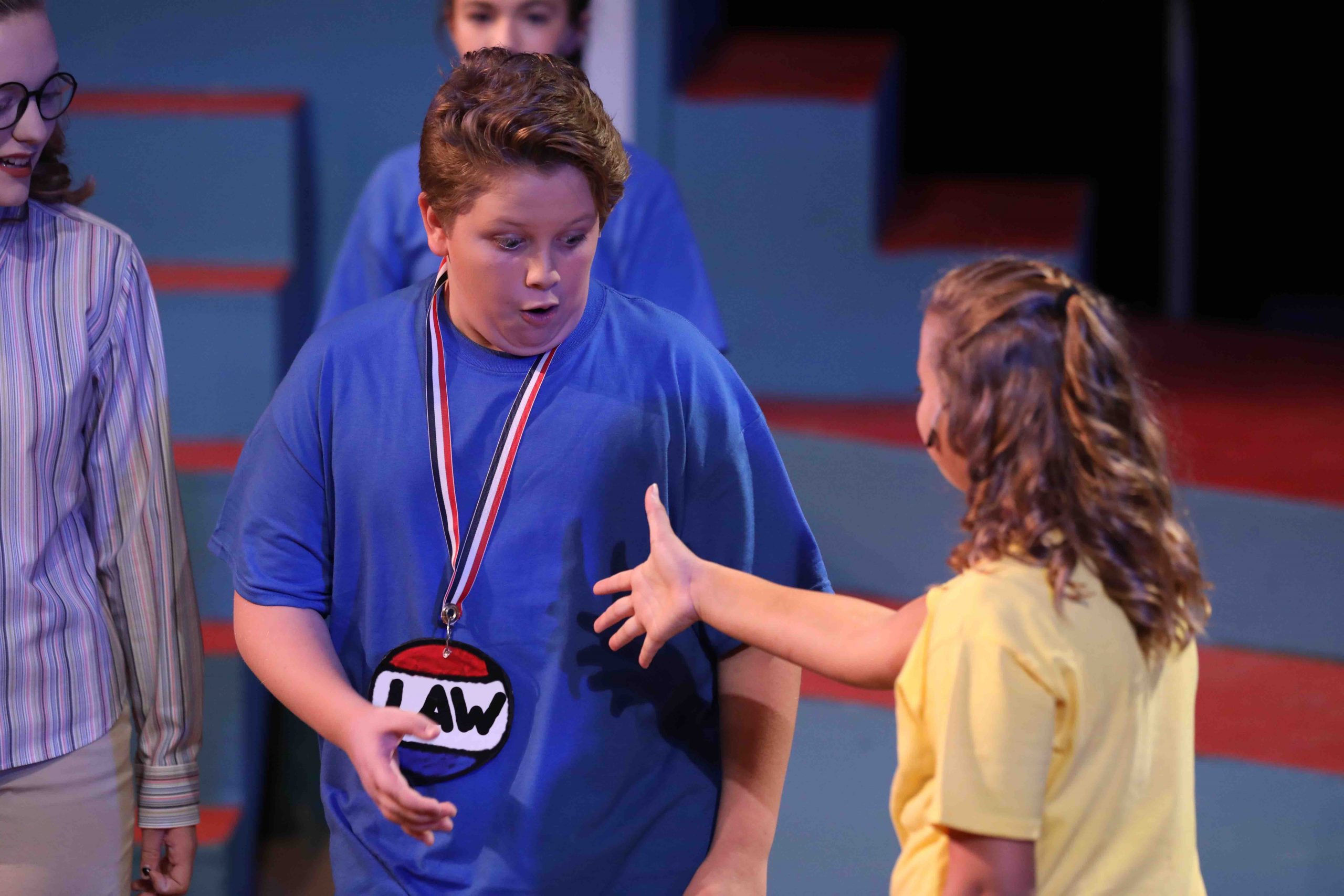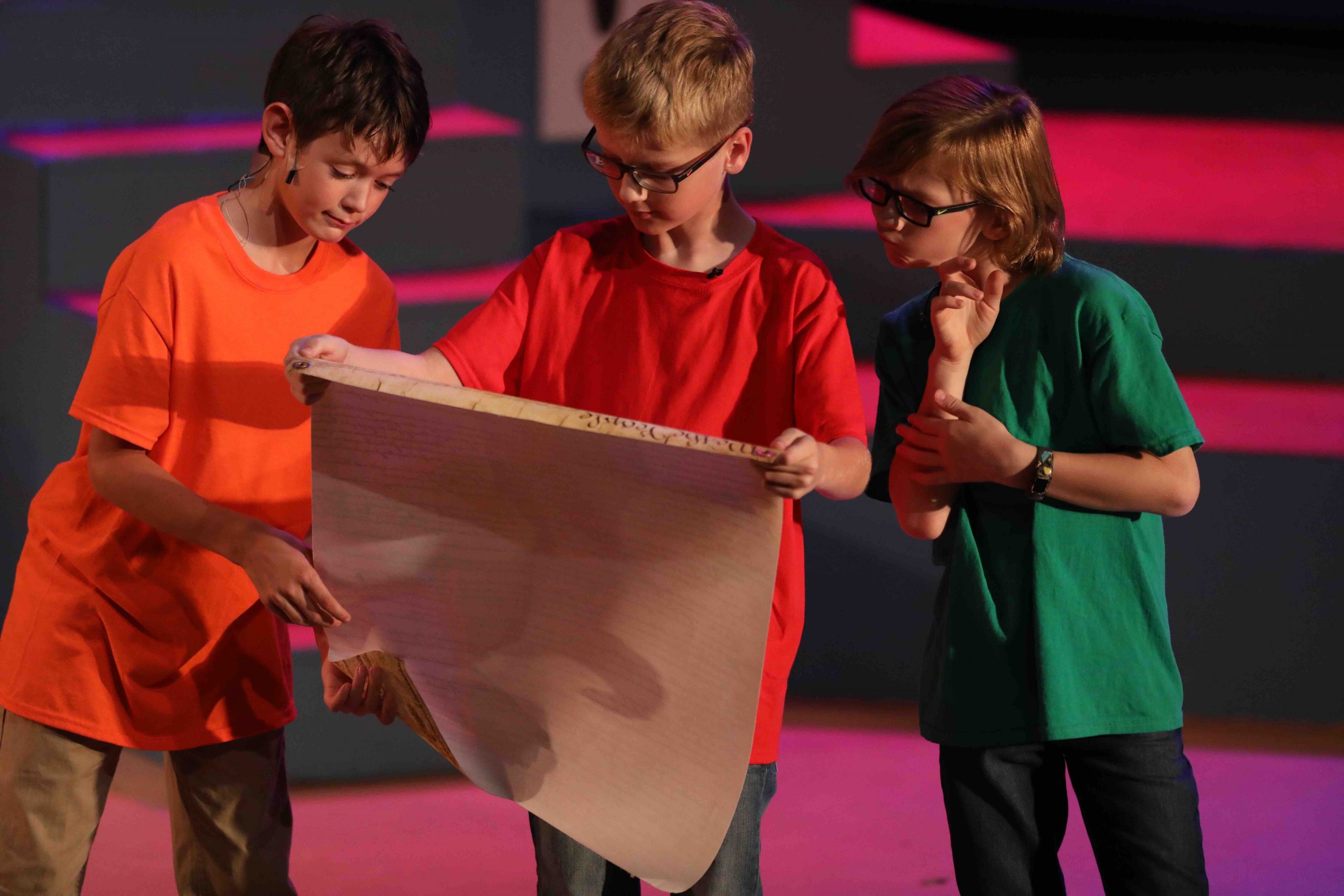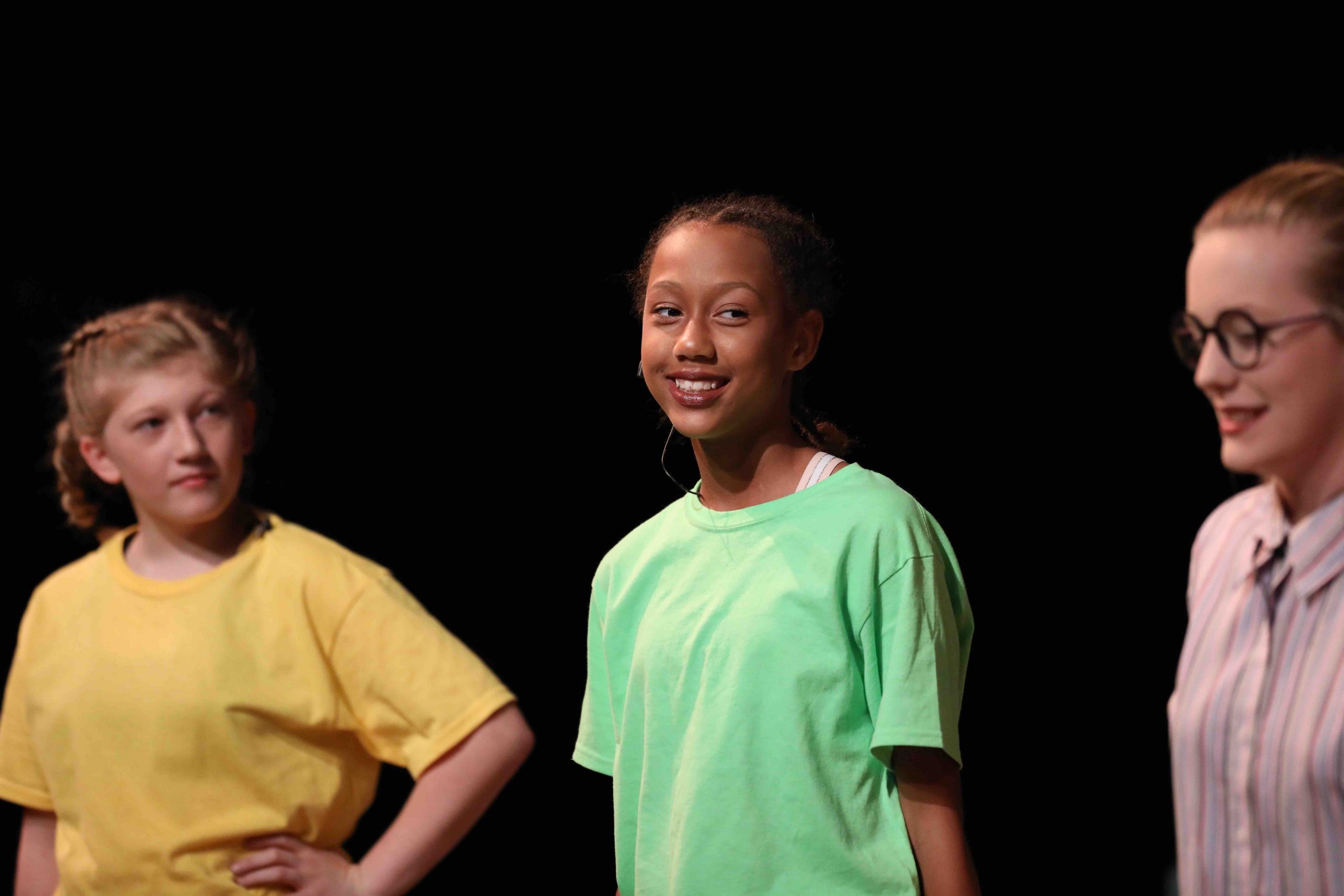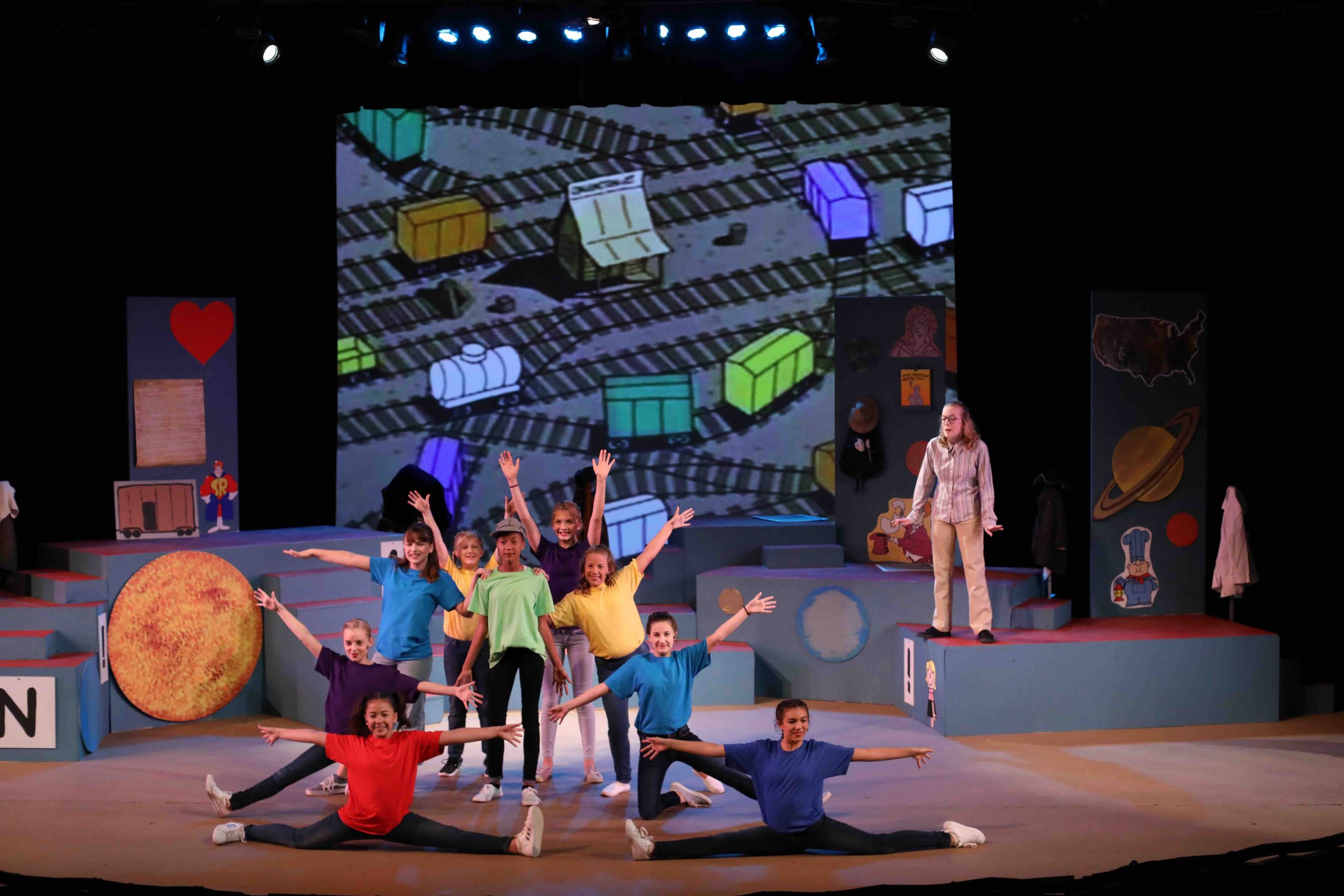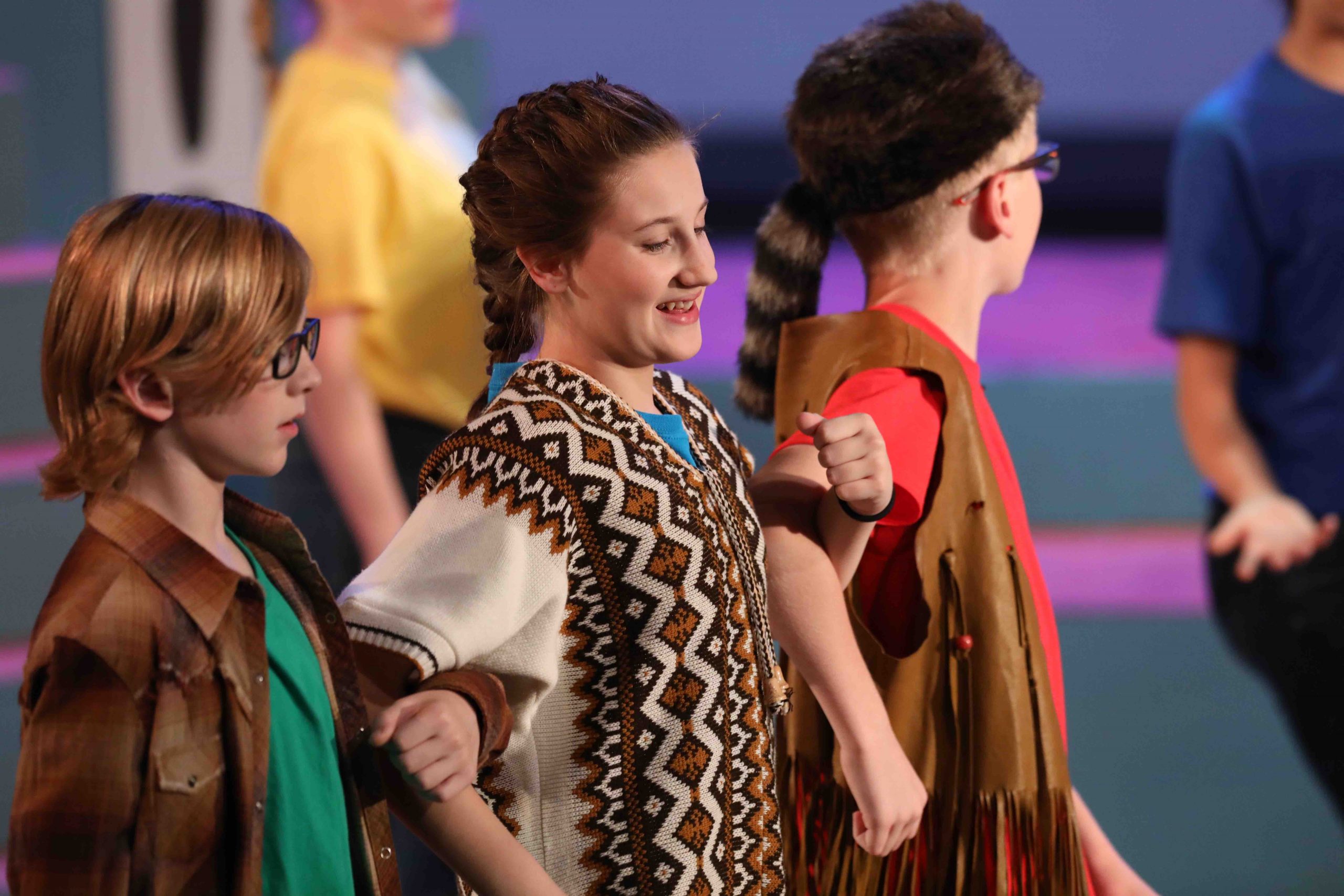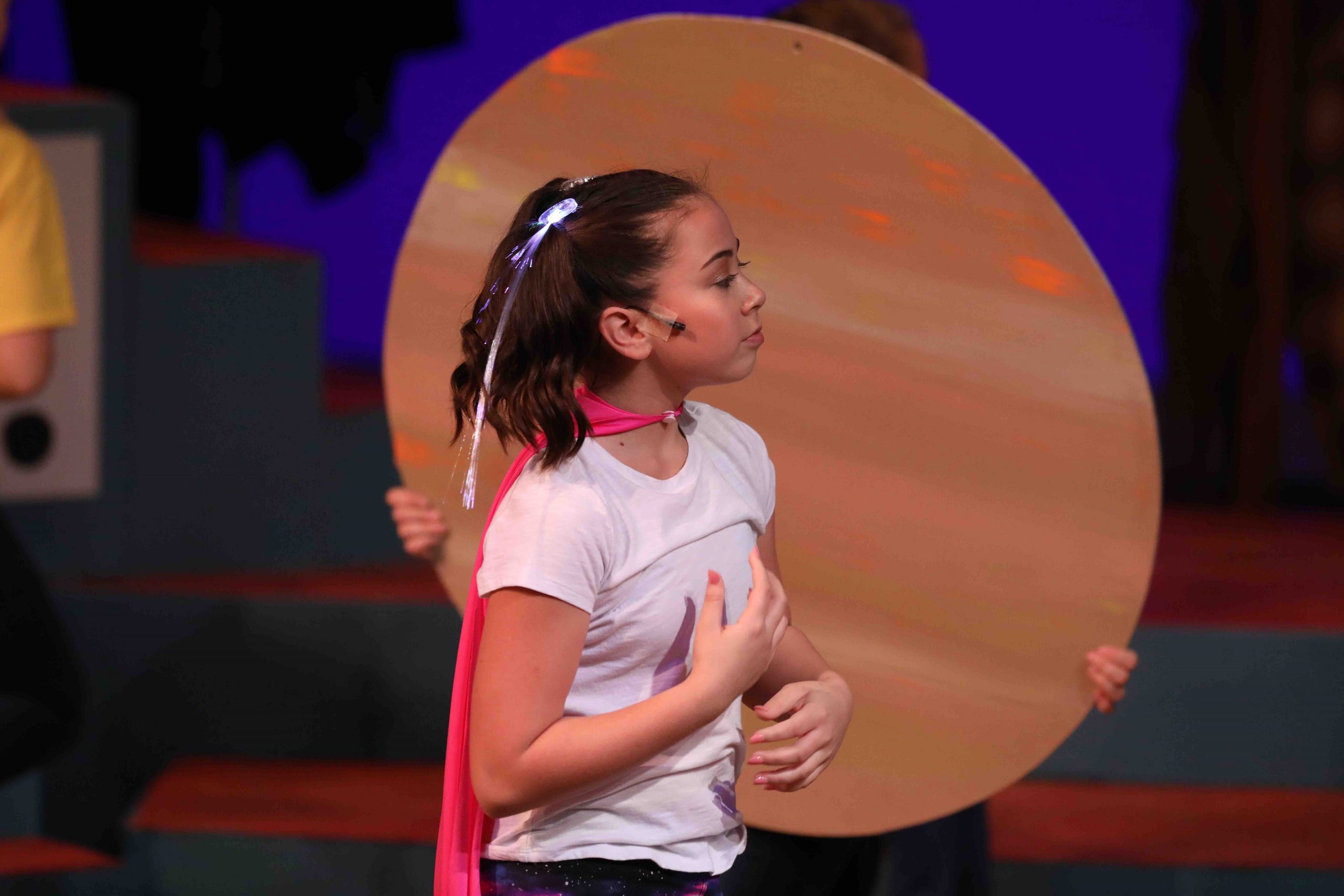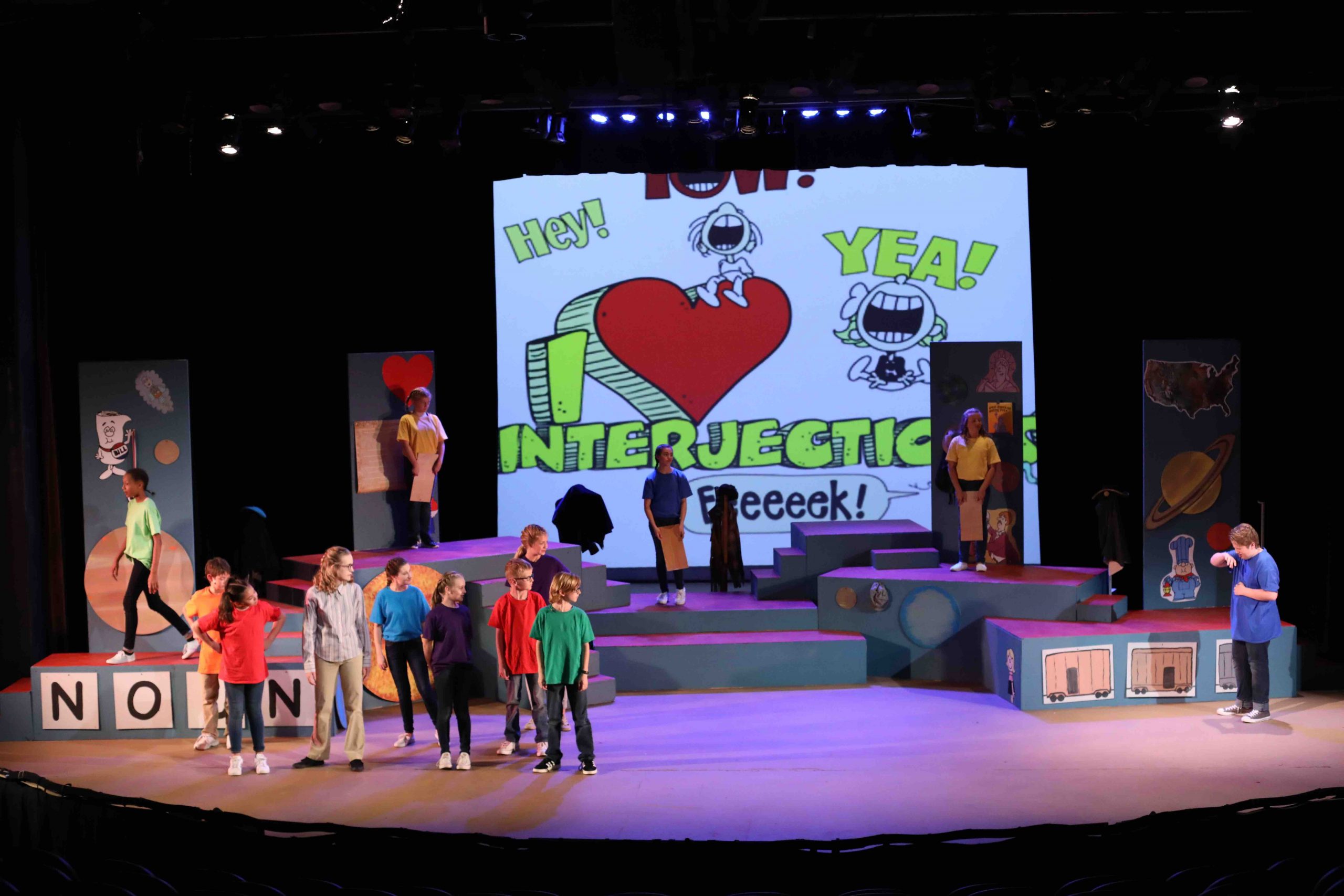 October 2-6, 2018
Kephart Theatre
---
Schoolhouse Rock Live! Jr.
Book by Scott Ferguson, Kyle Hall, and George Keating
Music and Lyrics by Lynn Ahrens, Bob Dorough, Dave Frishberg, Kathy Mandry, George Newall, and Tom Yohe
Schoolhouse Rock Live Jr, an energetic musical, which follows Traci, a young schoolteacher, who is nervous about her first day of teaching. This show is about as educational as you can get! Memorable songs as "Just a Bill," "Unpack your Adjectives" and "Conjunction Junction" bring her lesson plans vividly to life.This show is appropriate for all audiences Pre-K-Middle School!
Production sponsored by HORIZONS GRANTS PROGRAM
Transportation sponsored by MORRISON VENTURES
Dori: Harper Johnston
Traci: Chloe Highsmith
George: Blaise Alderson
Shulie: Libby Kierscht
Dina: Annaliese Gogadi
Joanna: Scarlett Randolph
Interplanet Janet: Ryanna Beckman
Sasha (Melting Pot): Ali Johnson
Ava Cyre
Gabriel Freeland
Andrew Graber
Allen Johnson
Shelby Mai
Camille Morris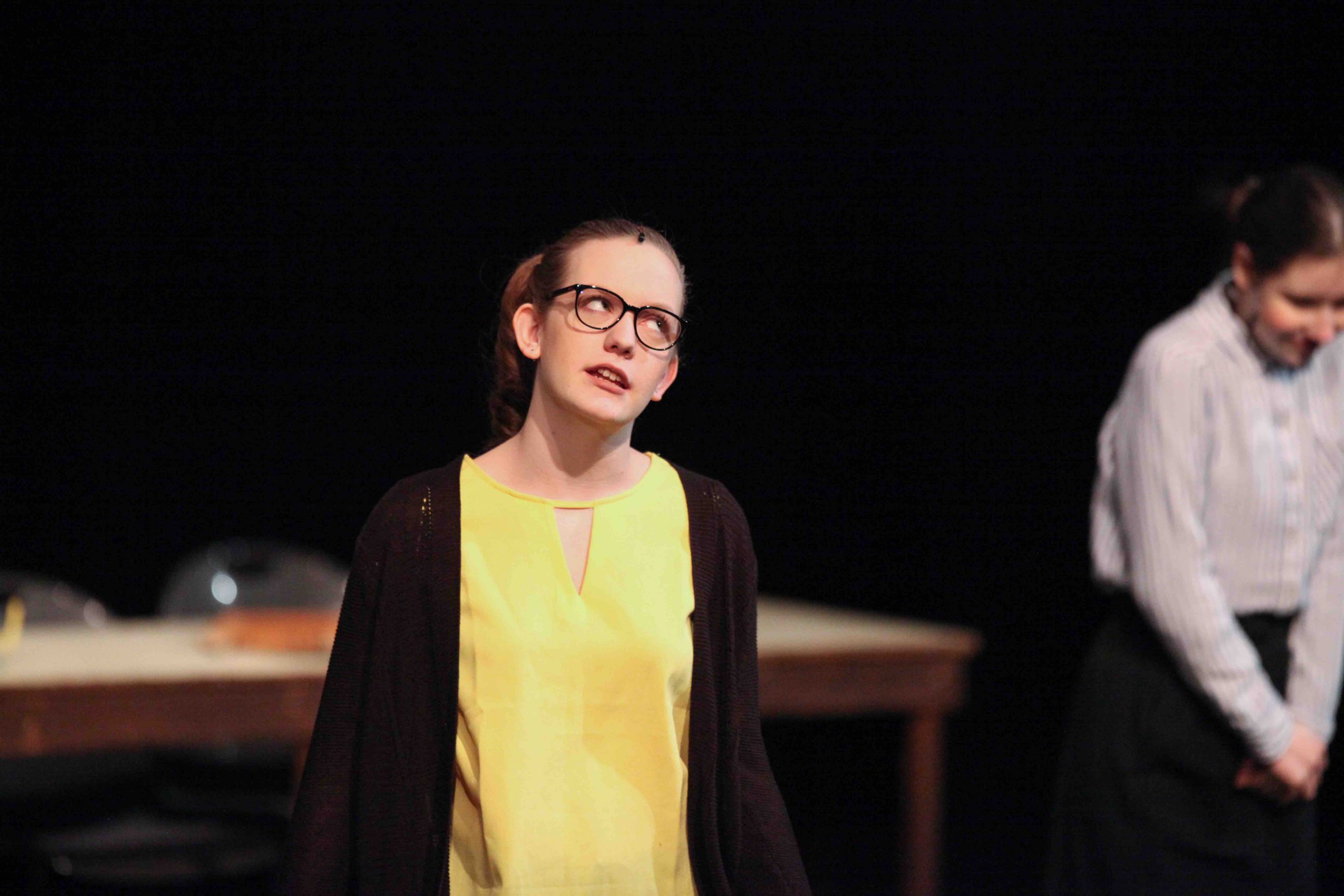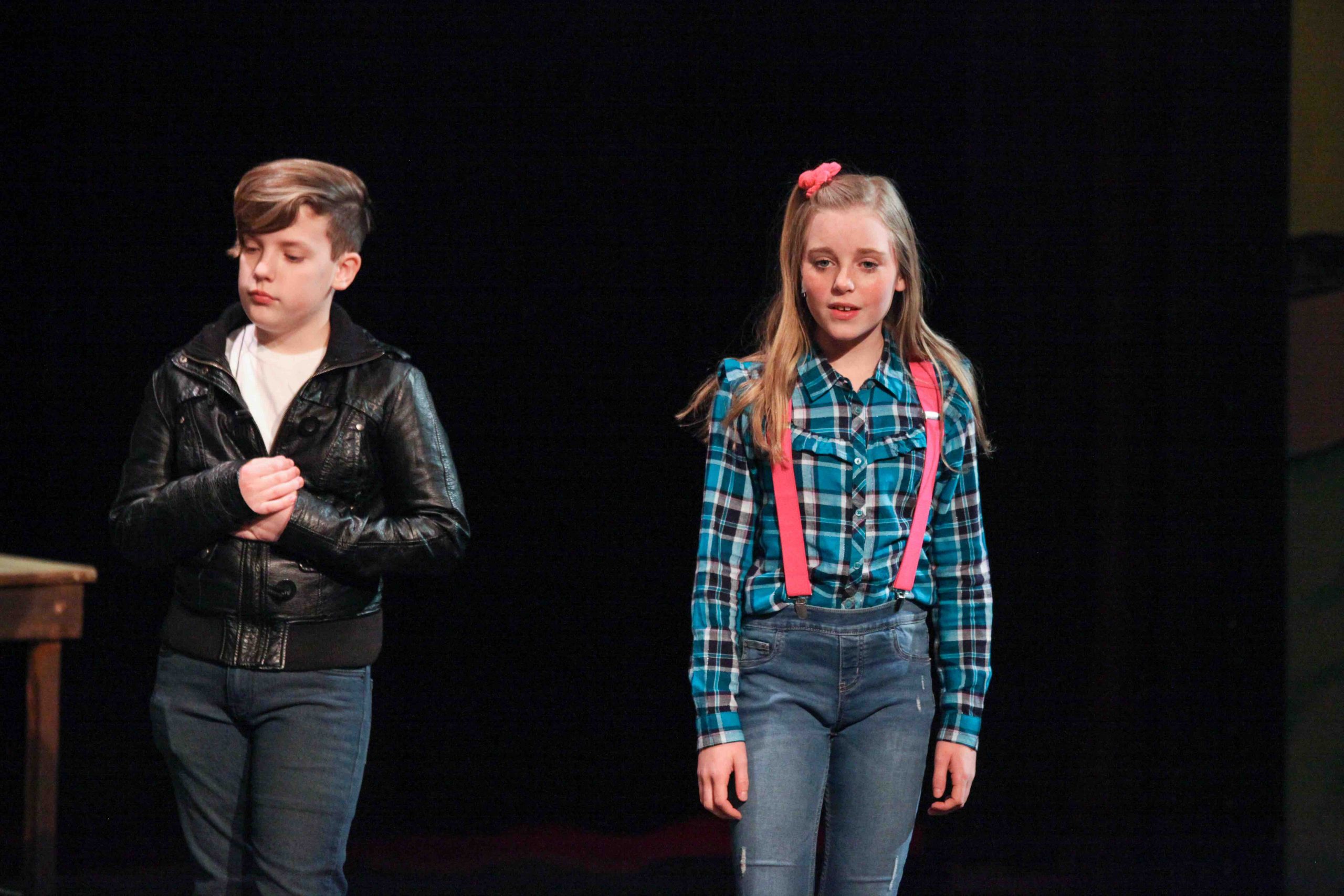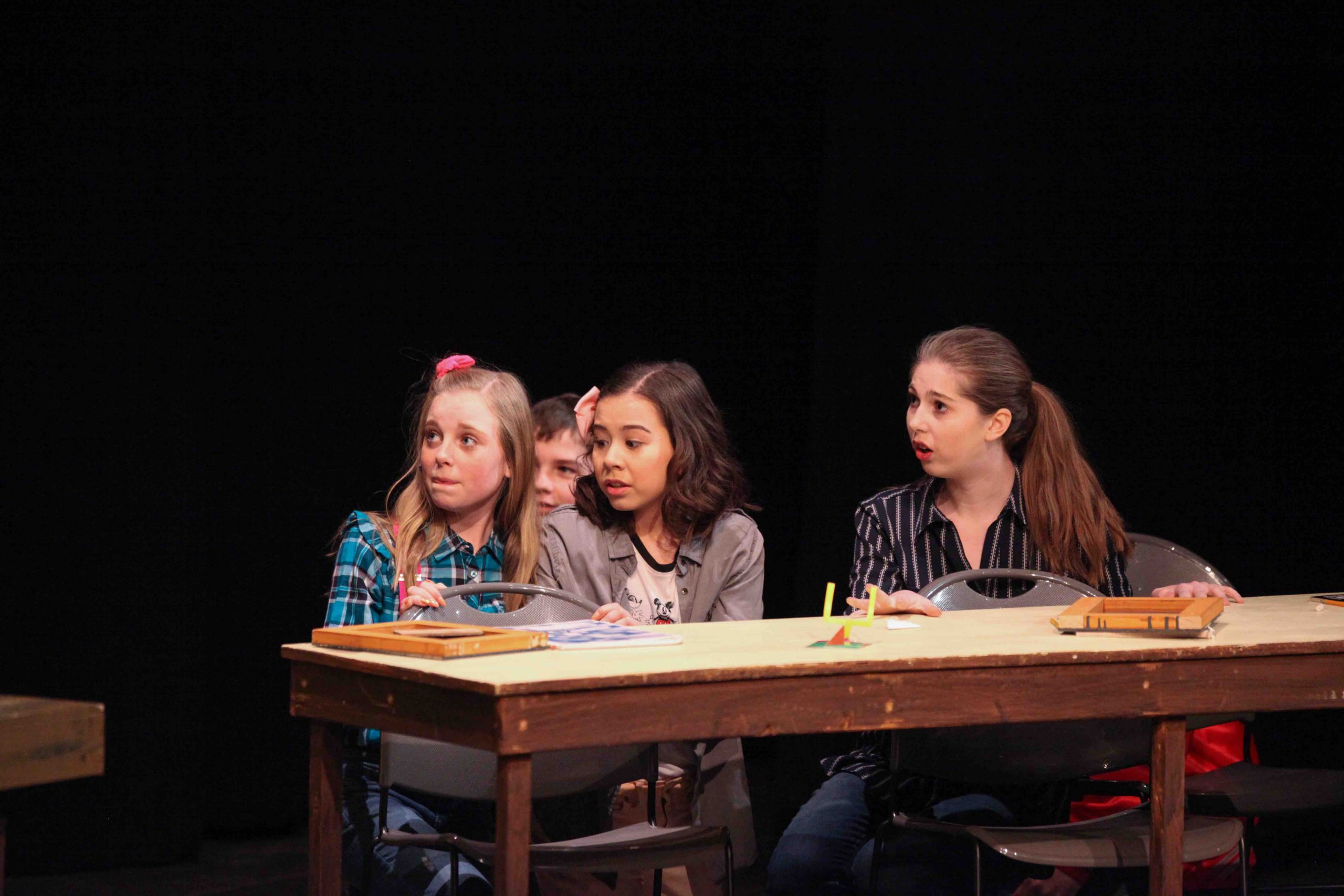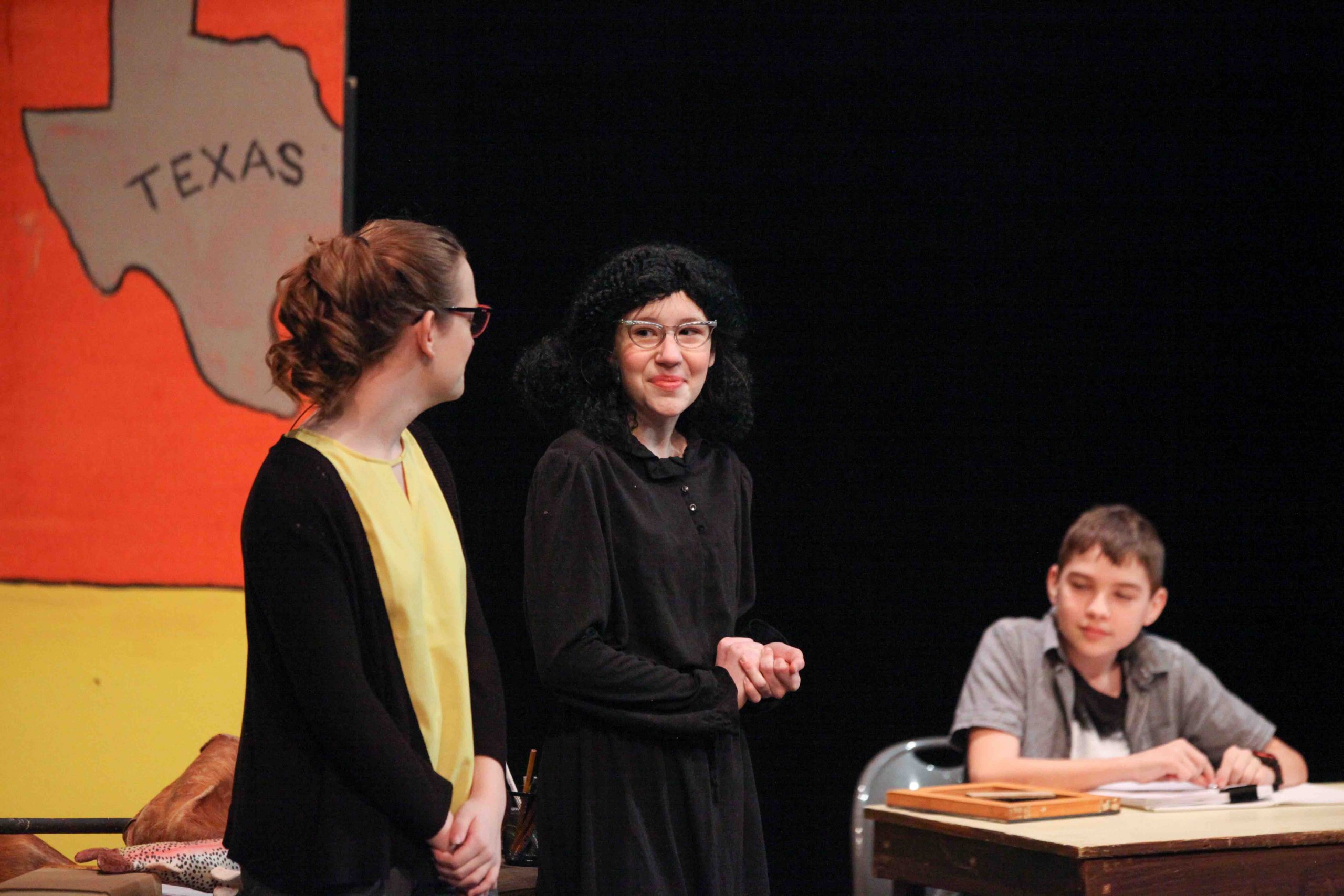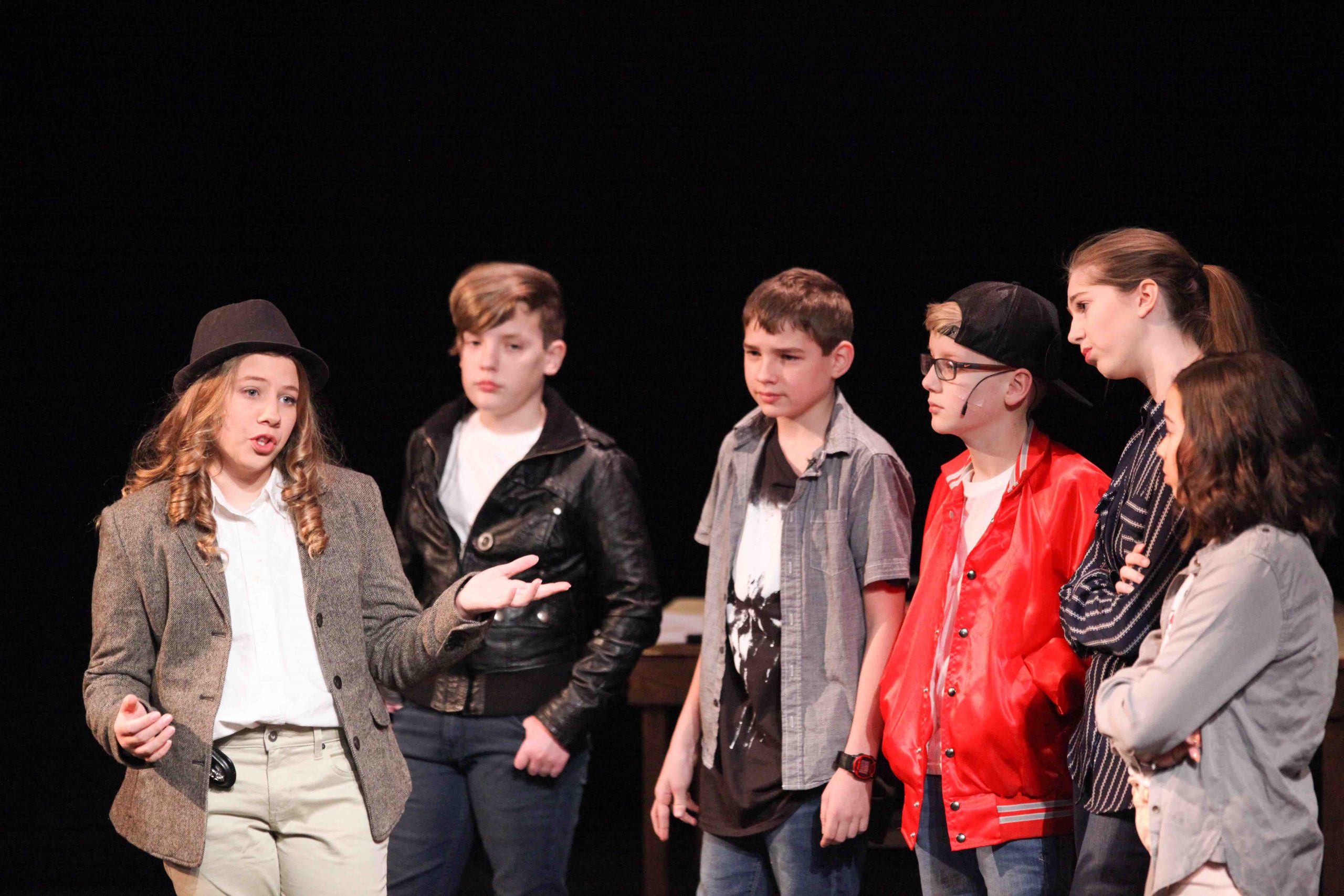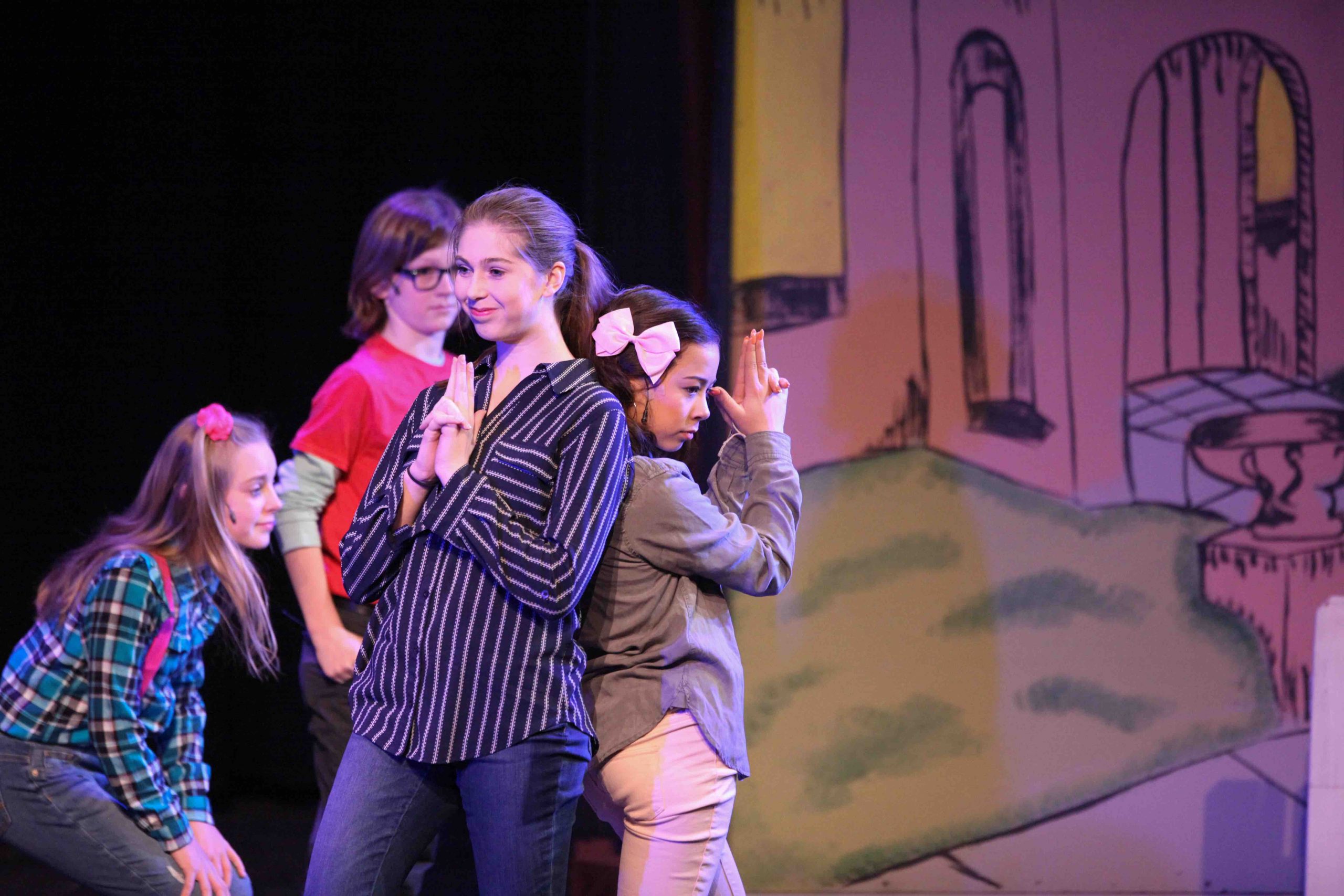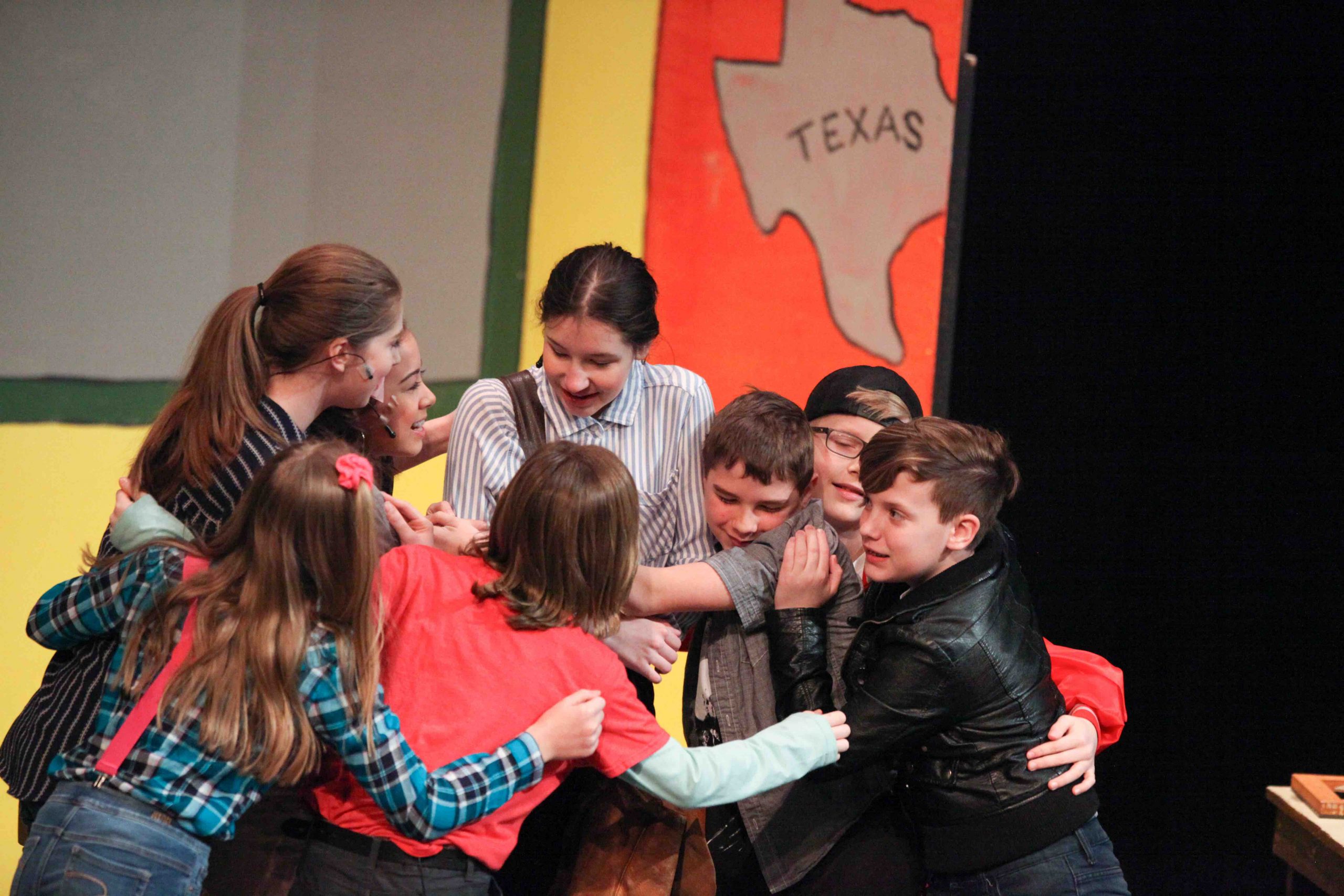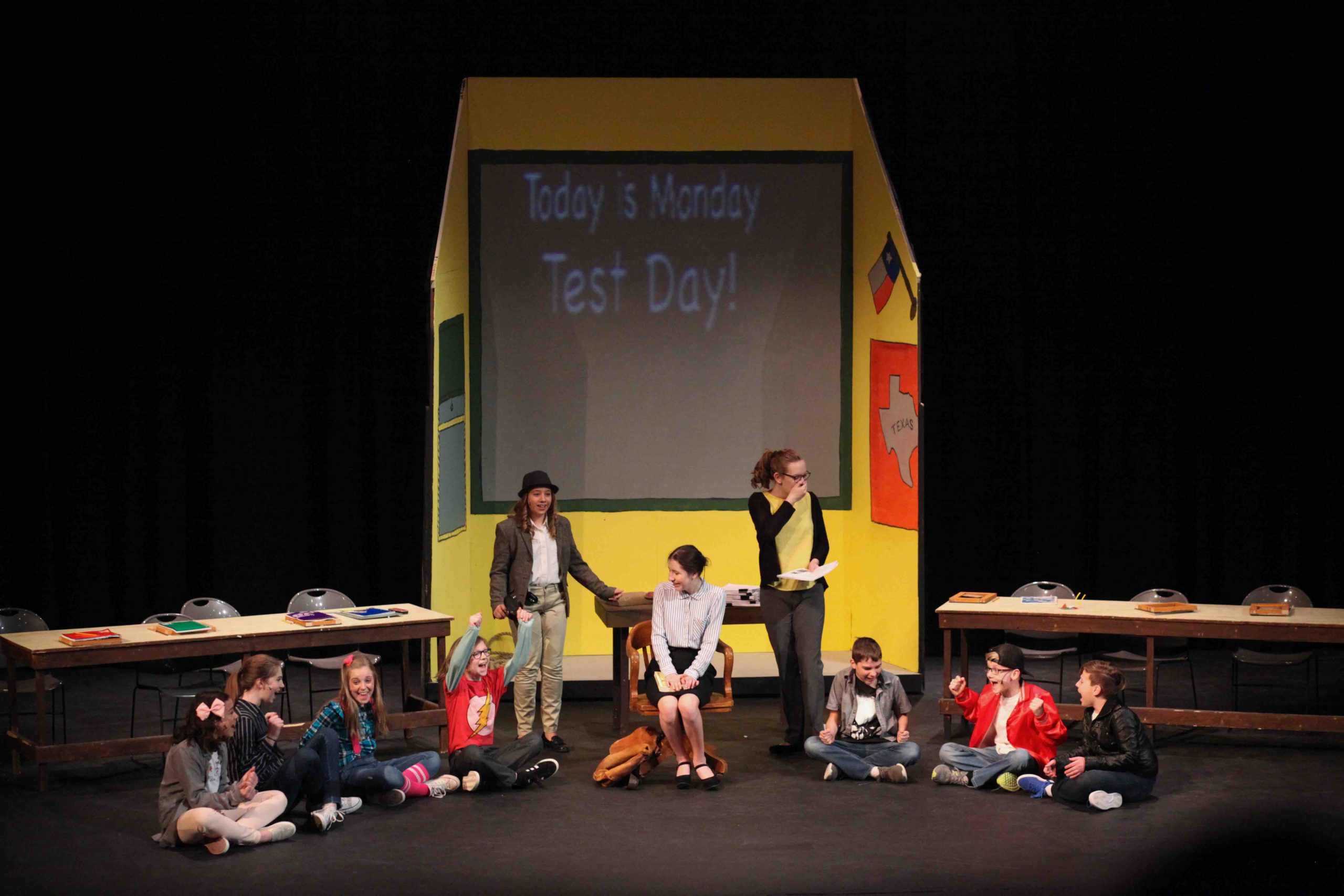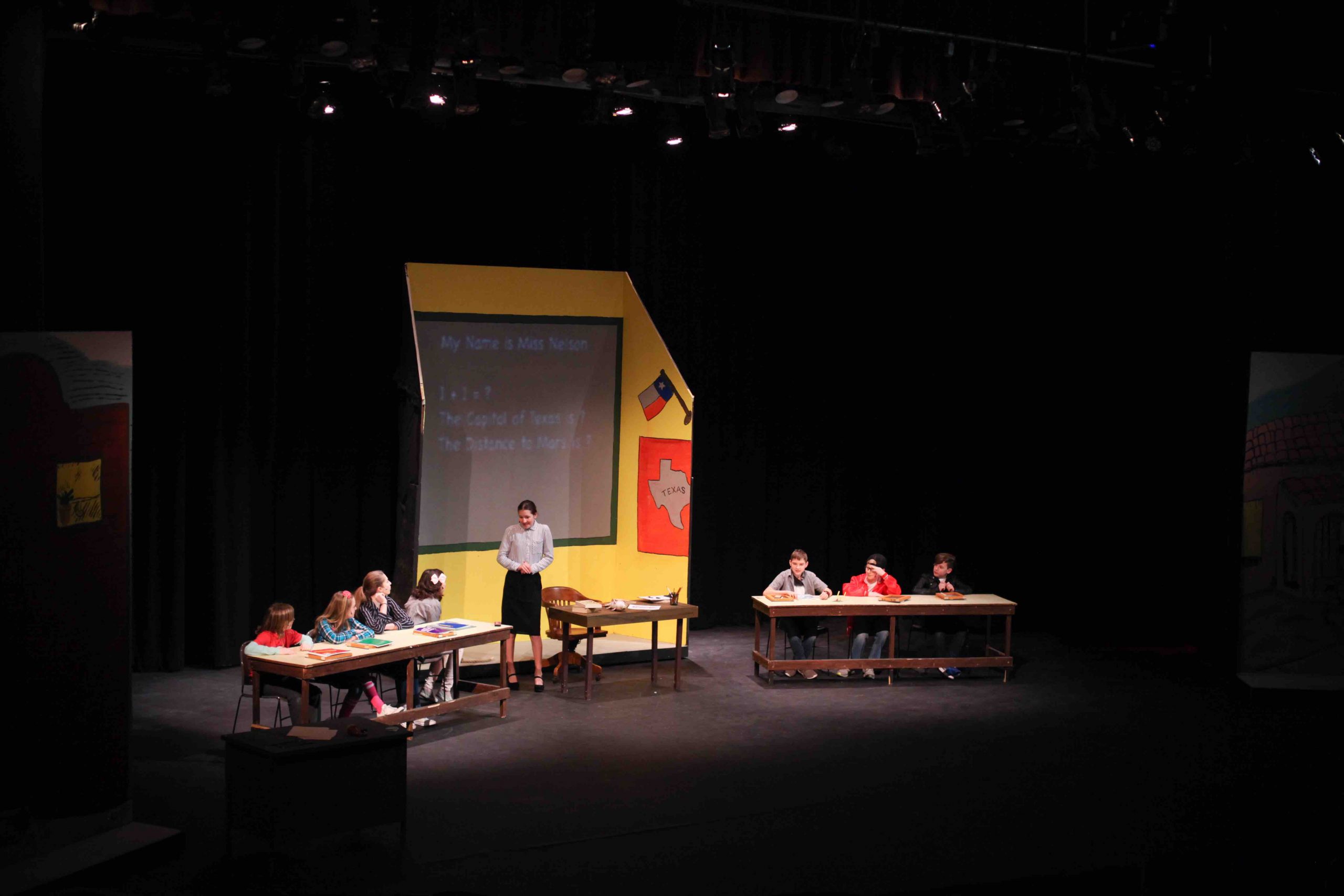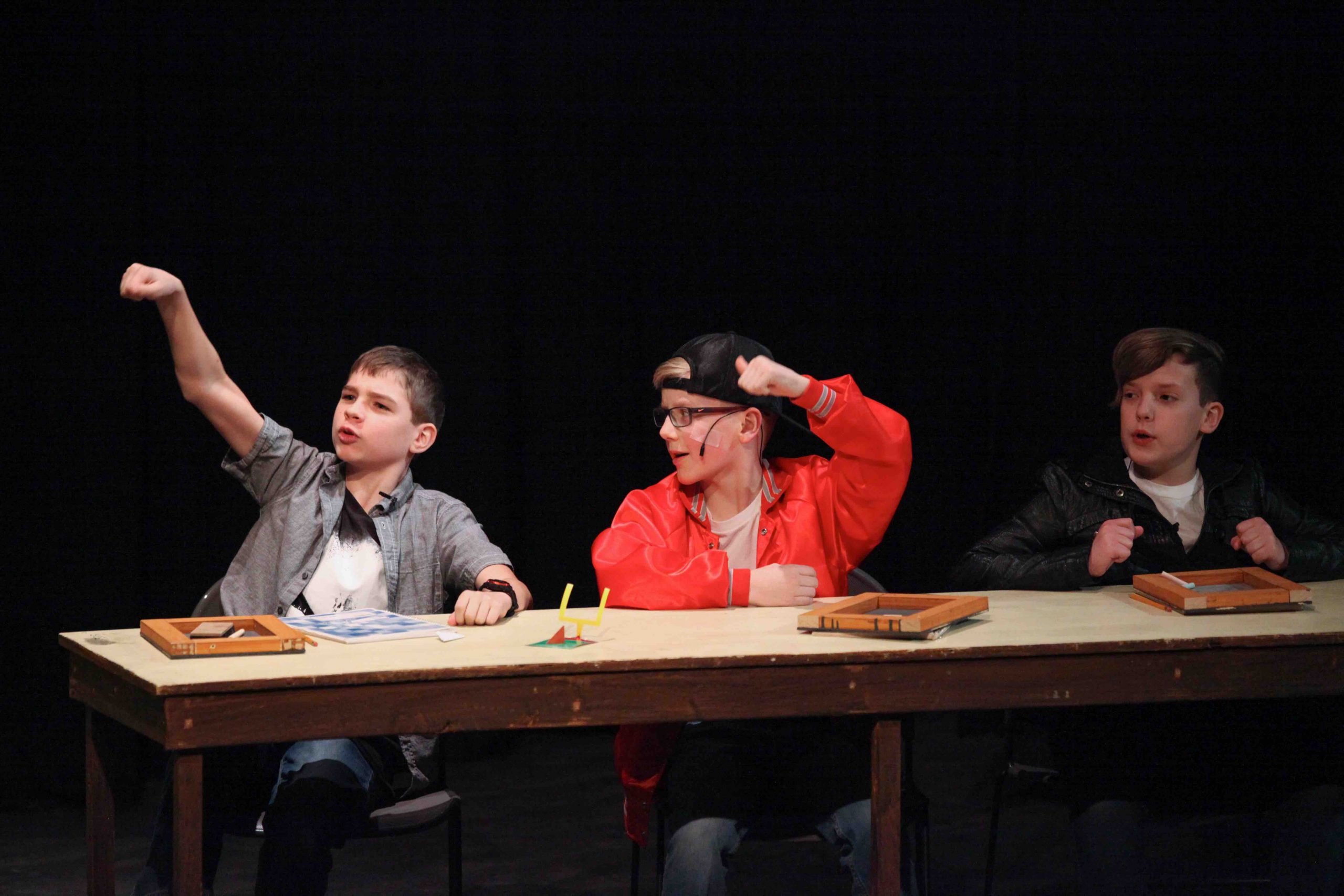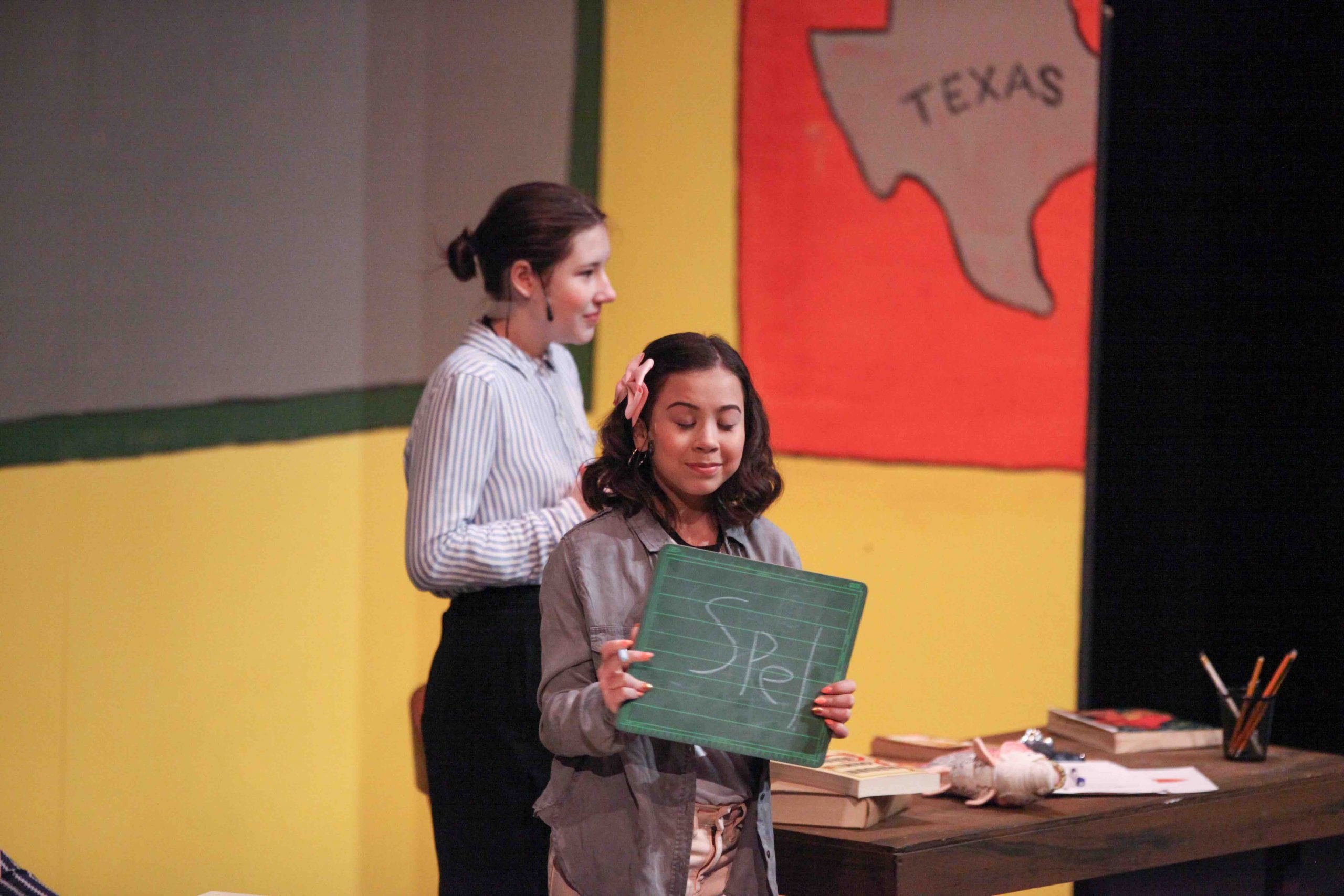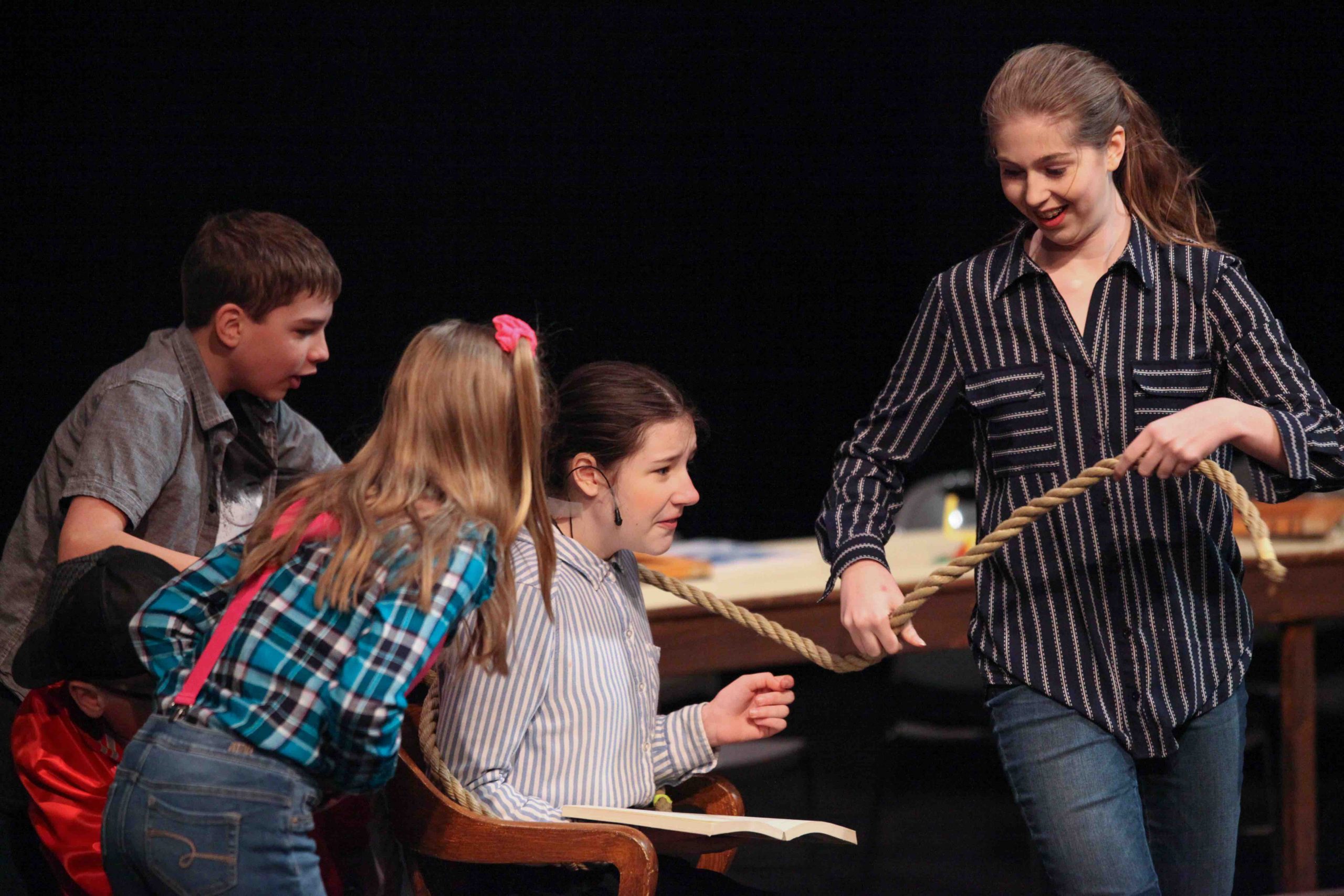 March 5-8, 2019
Kephart Theatre
---
Miss Nelson is Missing!
By Jeffree Hatcher
Based on the beloved book by Harry Allard, Miss Nelson can't control her crazy classroom because she's just too nice! But when she disappears, her replacement is the hard-as-nails, detention-loving, recess-canceling, homework-overloading substitute teacher Viola Swamp! With the Big Test approaching, the kids suddenly realize how much they miss Miss Nelson and they'll do anything — including hiring a private eye — to solve the mystery of her disappearance and bring her back.
Transportation sponsored by BLUE BEACON TRUCK WASH
Miss Nelson / Miss Viola Swamp: Mara Mondt
Principal Humleker: Chloe Highsmith
Detective McSmogg: Shelby Mai
Raymond: Andrew Graber
Phoebe: Libby Kierscht
George: Gabriel Freeland
Lavita: Audrey Jagodzinske
Mouse: Soren Mannebach
Kimberly: Alli Johnson
Elvis: Wyatt Angell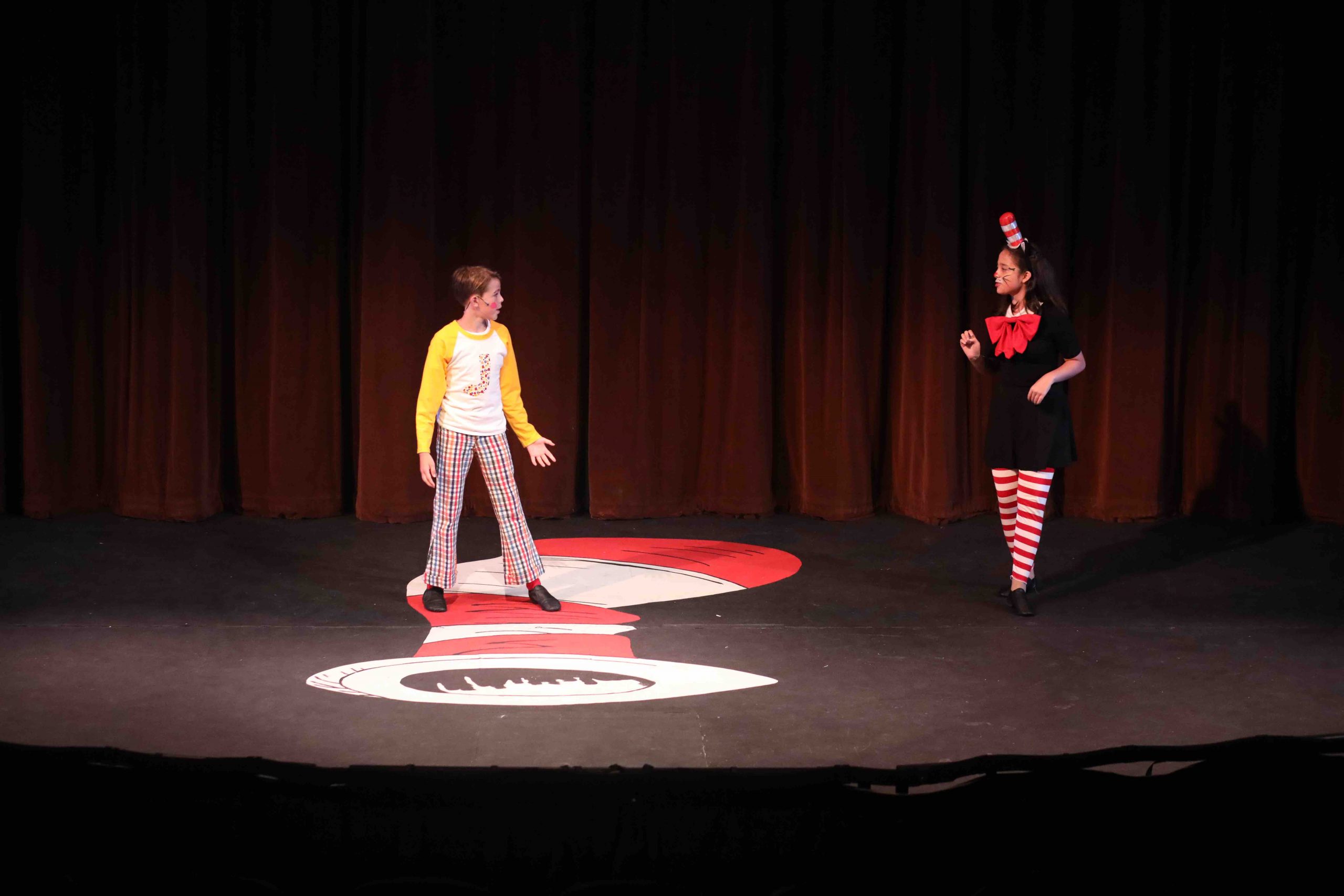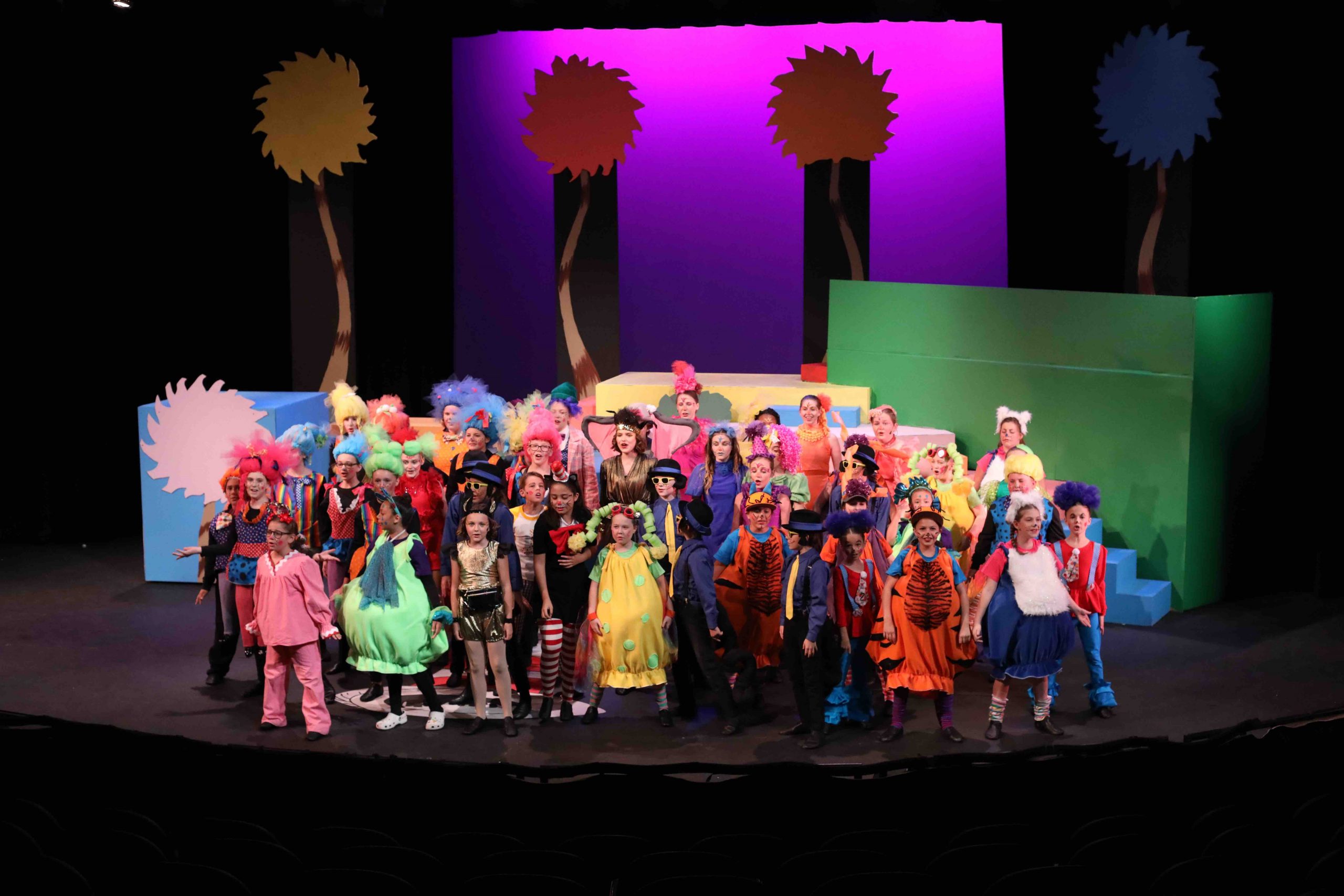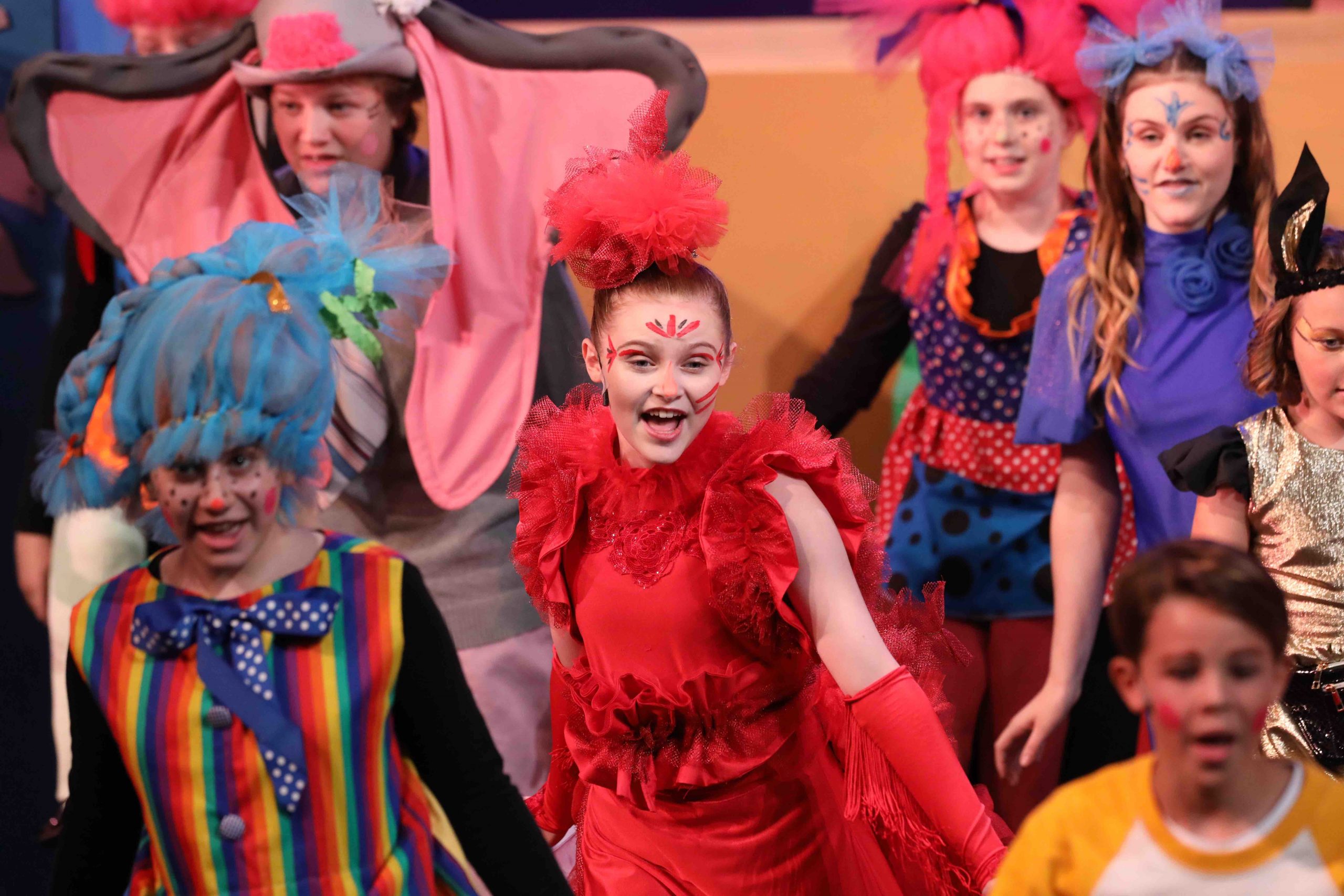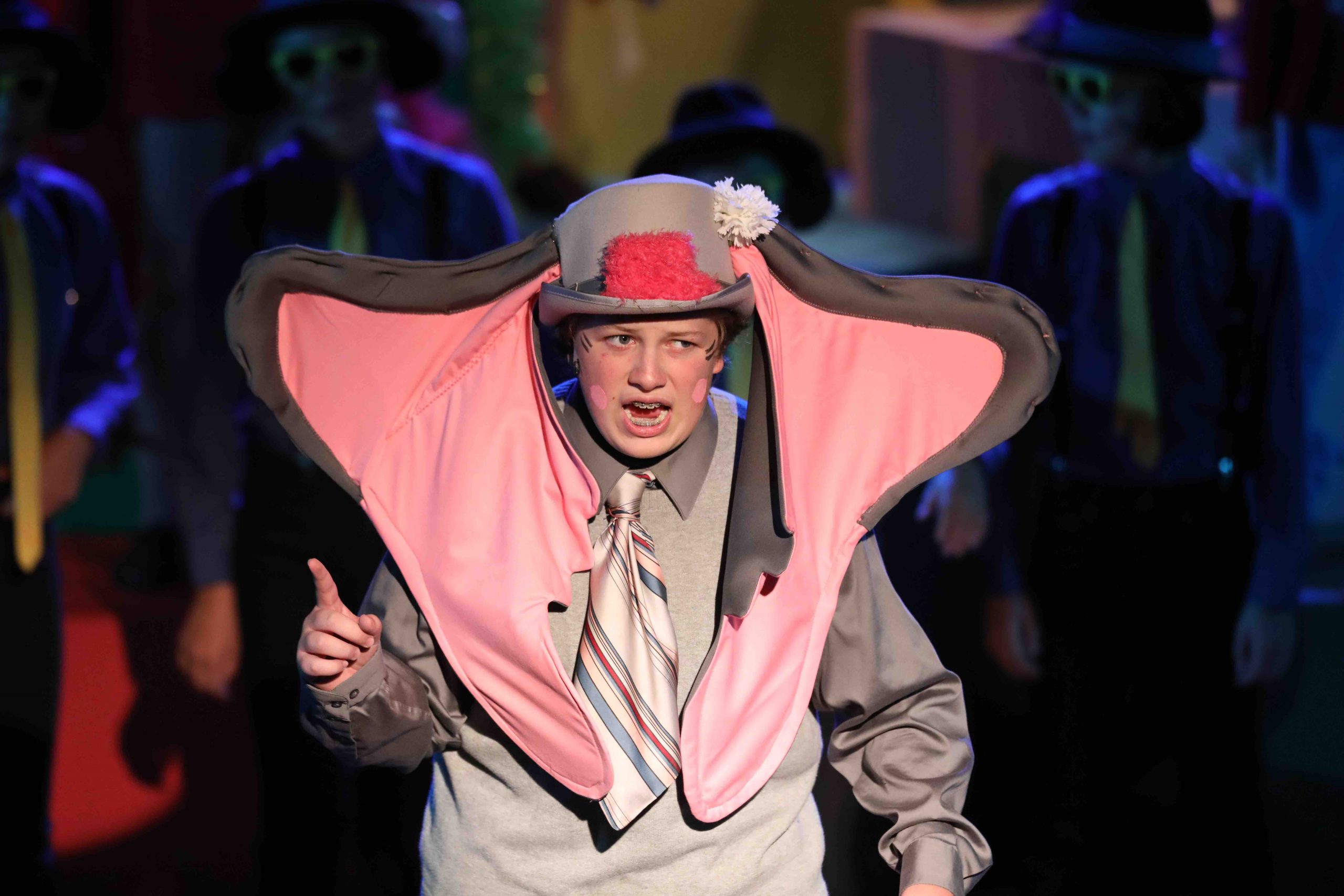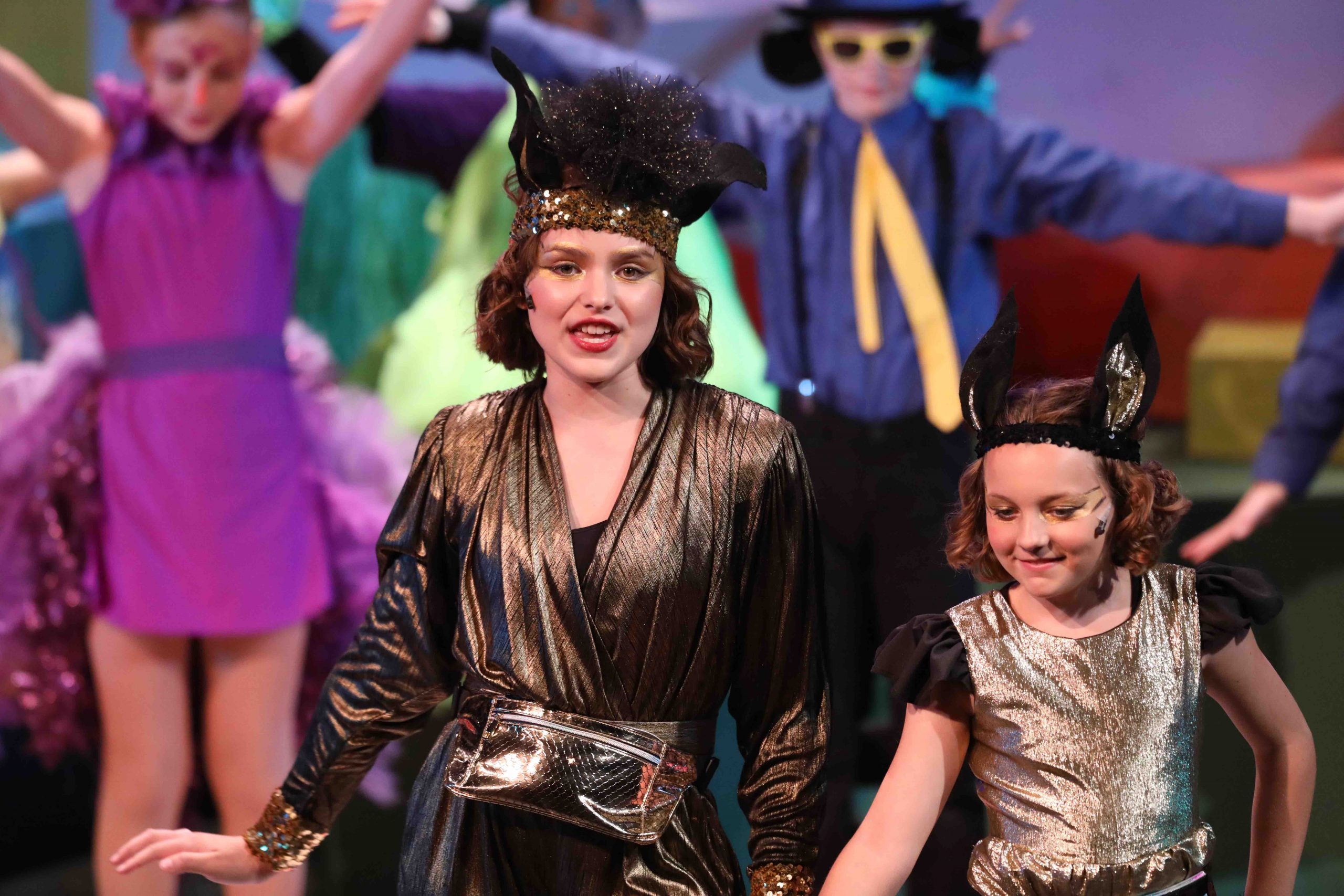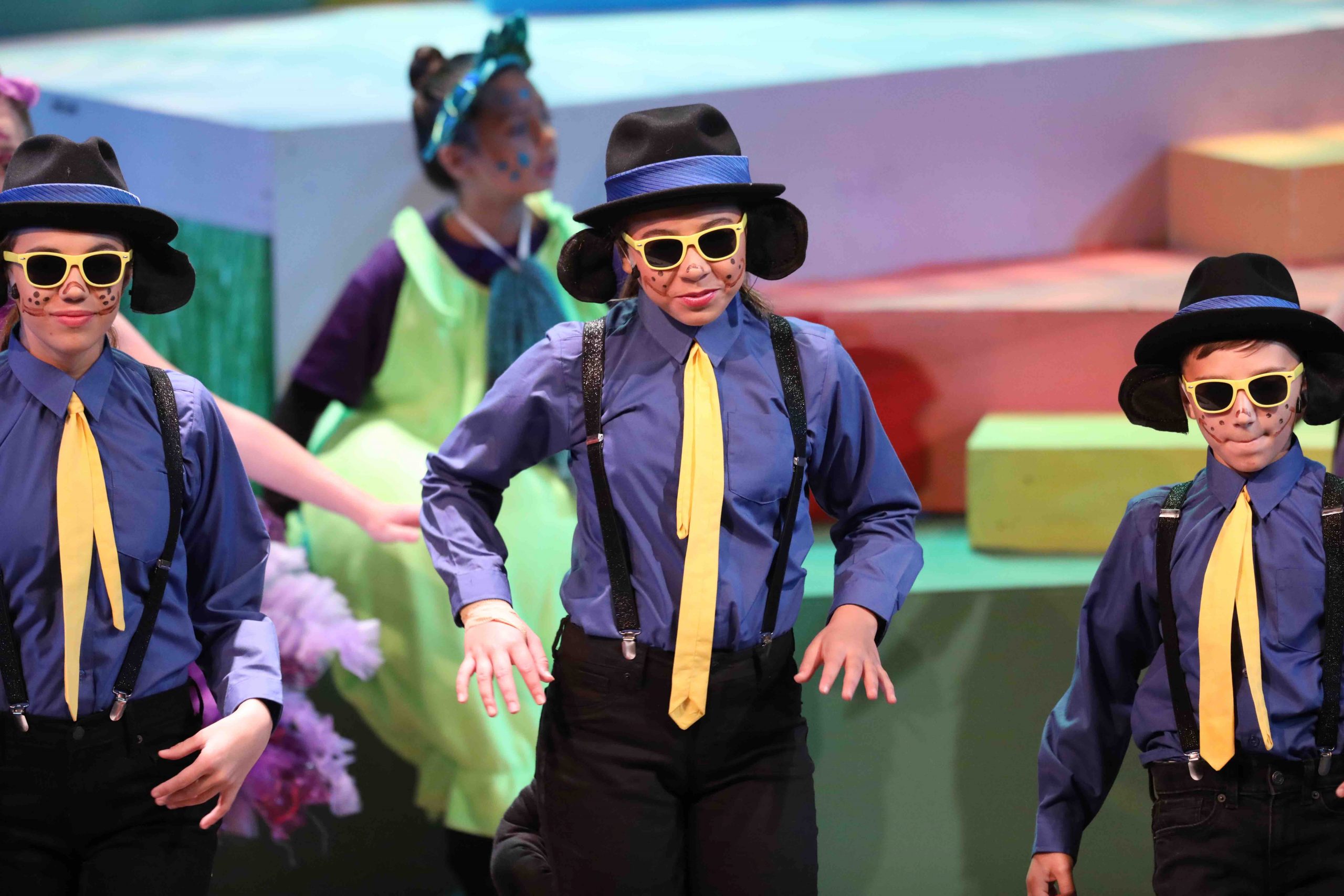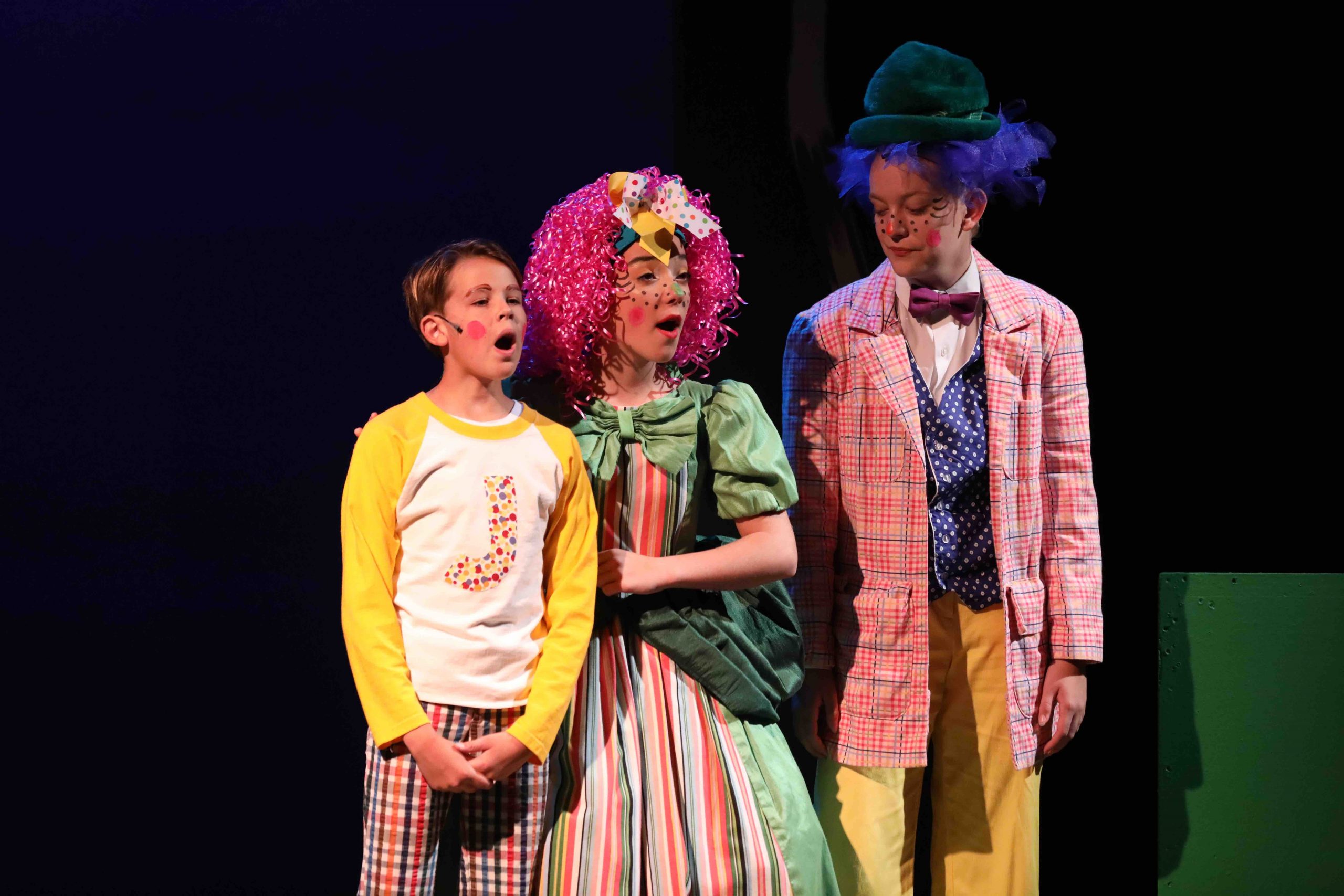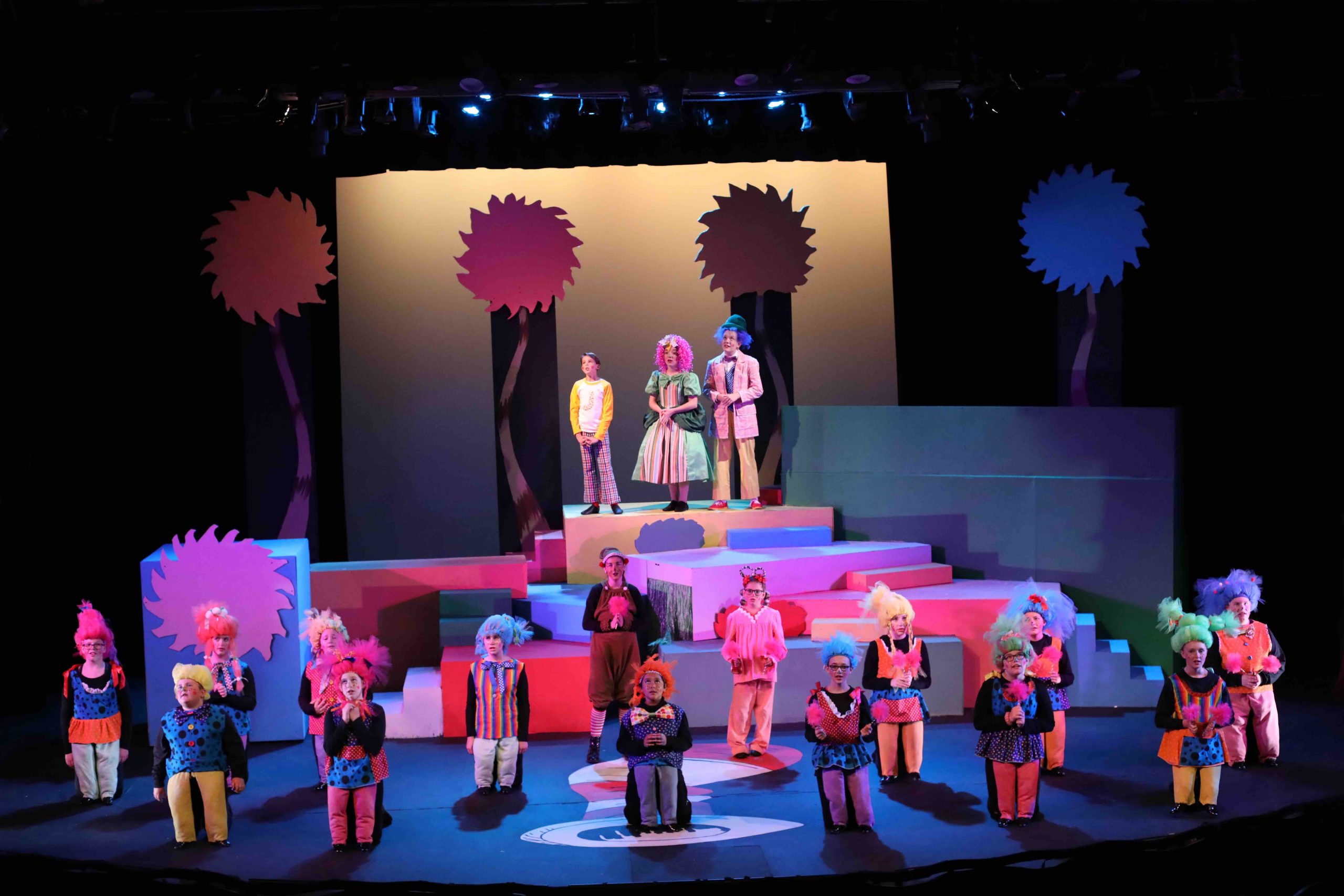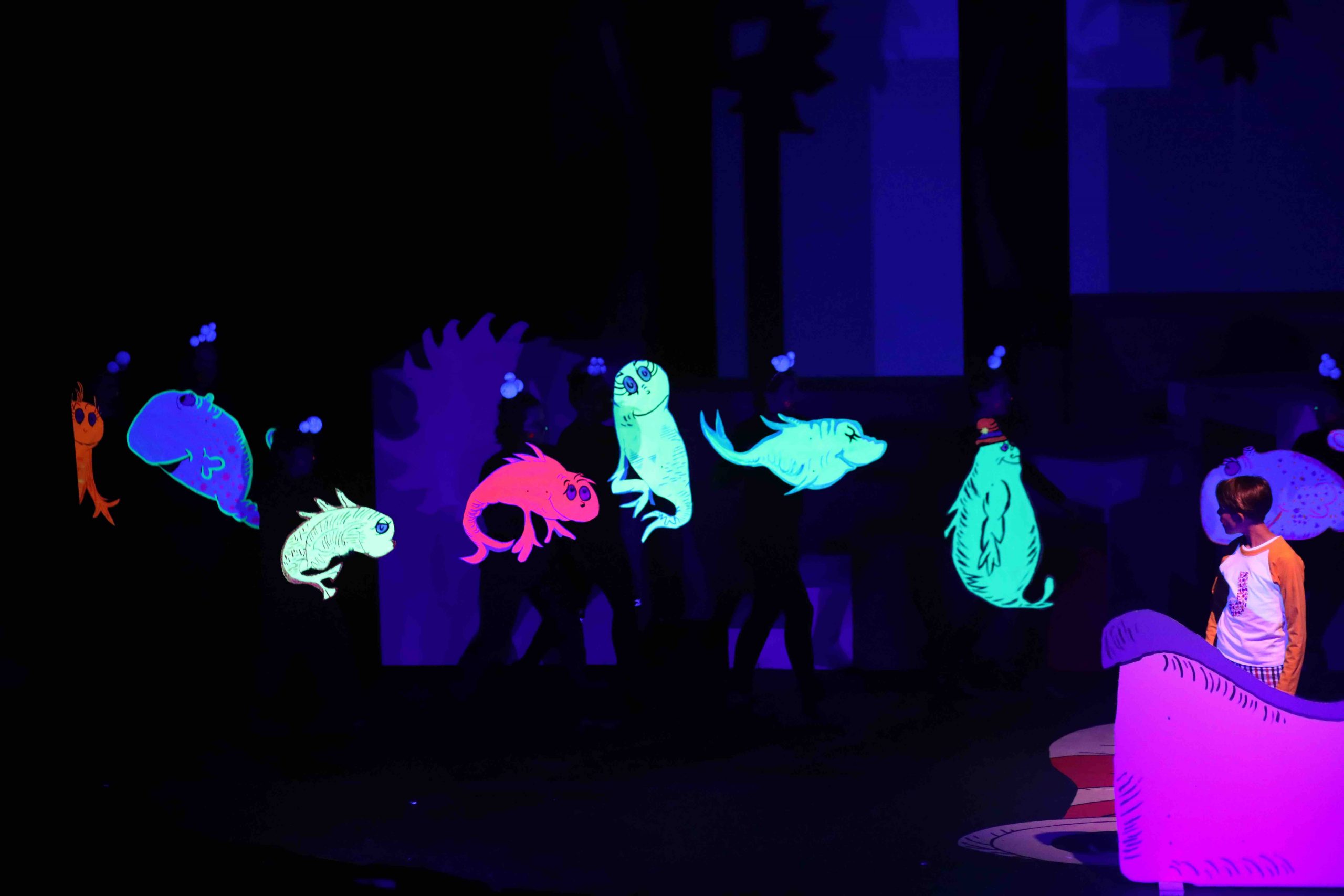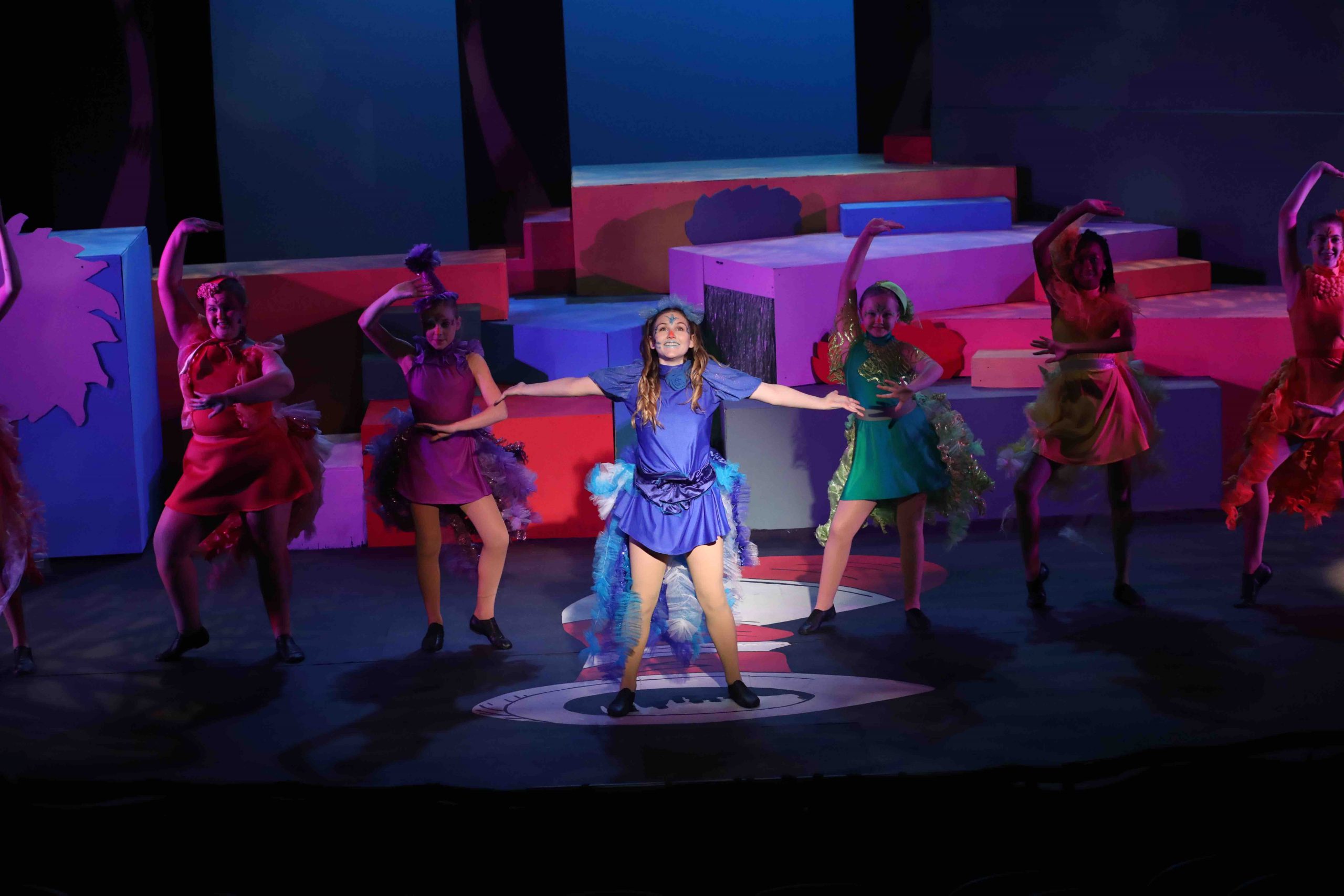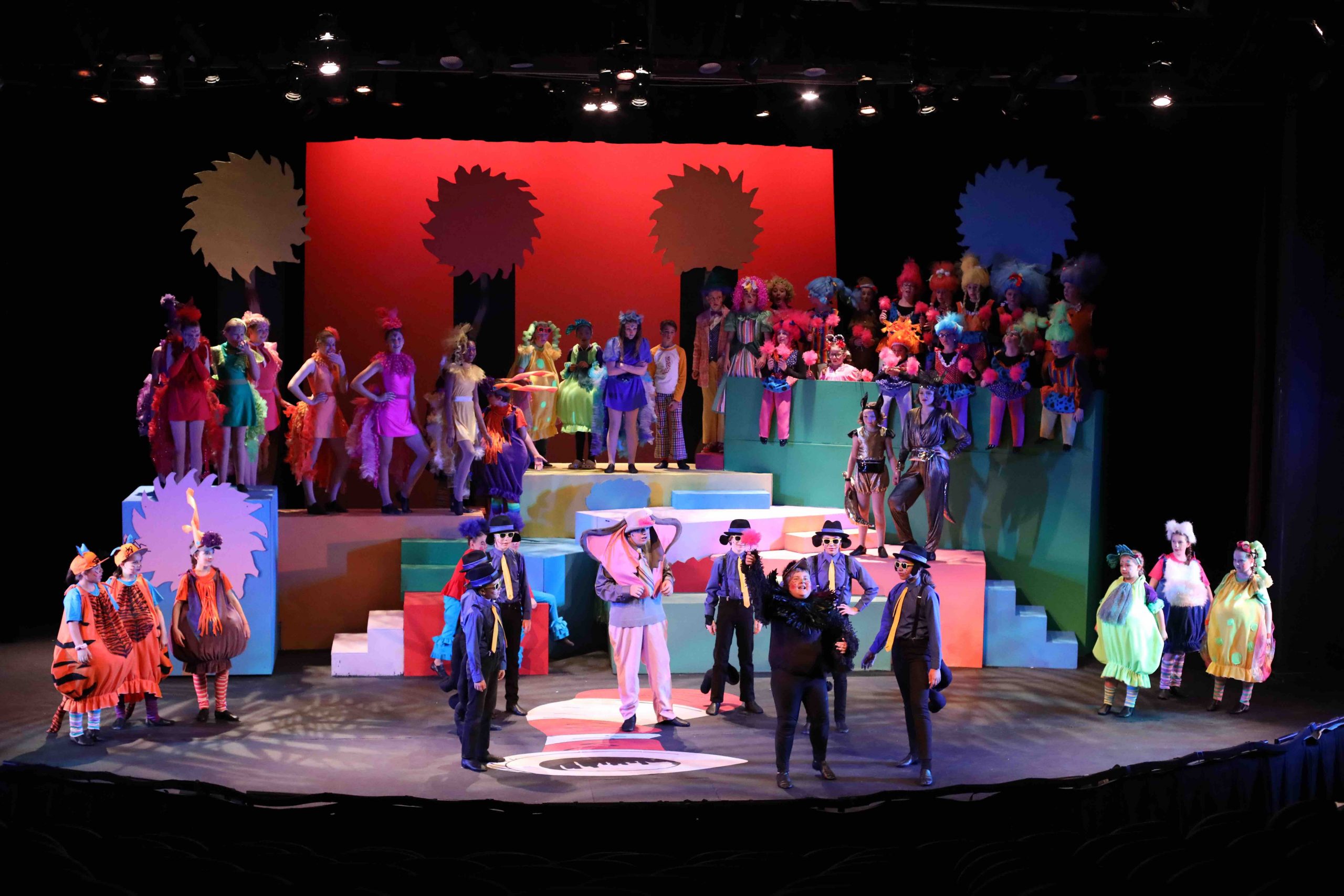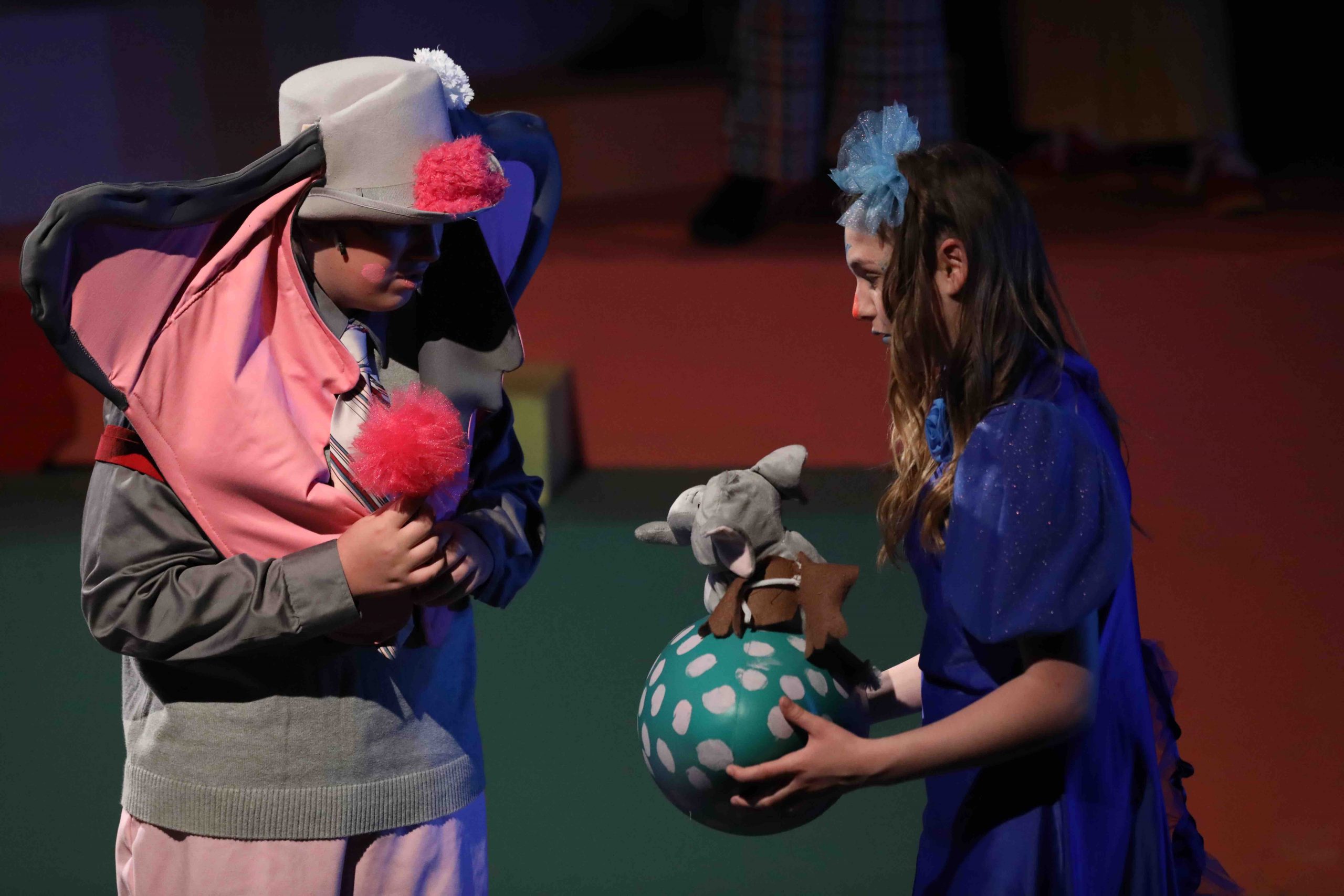 Camp: June 17-July 12, 2019
Performances: July 12-14, 2019
Kephart Theatre
---
Seussical Jr.
Book, Music, and Lyrics by Lynn Ahrens & Stephen Flaherty
Horton the Elephant, the Cat in the Hat, and all of your favorite Dr. Seuss characters spring to life onstage in Seussical Jr., a fantastic musical extravaganza. Transporting audiences from the Jungle of Nool to the Circus McGurkus, the Cat in the Hat narrates the story of Horton the Elephant, who discovers a speck of dust containing tiny people called the Whos. Horton must protect the Whos from a world of naysayers and dangers, and he must also guard an abandoned egg that's been left in his care the irresponsible Mayzie La Bird. Although Horton faces ridicule, danger, and a trial, the intrepid Gertrude McFuzz never loses faith in him. Ultimately, the power of friendship, loyalty, family, and community are challenged and emerge triumphant!
Sponsored by LONG-MCARTHUR and THE CITY OF SALINA
JoJo: Mac Sheforgen
The Cat in the Hat: Brandy Sandoval
Horton The Elephant: Blaise Alderson
Mayor: Chloe Highsmith
Mayor's Wife: Caroline Stone
Gertrude: Anna Ireton
Mayzie: Kieran Boeger
Sour Kangaroo: Harper Johnston
Young Kangaroo: Lexi Foos
Yertle the Turtle/Who Ensemble: Madi Helm
Vlad Vladikoff/Who Ensemble: Parker Anderson-Kepley
Grinch/Who Ensemble: Camille Morris
BIRD GIRLS & WICKERSHAM BROTHERS
Audrey Jagodzinske
Emery Houltberg
Carley Pierce
Allison Johnson
Brynn Shaft
Caleb Morris
Libby Kierscht
Andrew Graber
Annaliese Gogadi
Gabriel Freeland
Emma Sharpton
Ava Cyre
Kaitlyn Geist
Wyatt Angell
Chloe Vega
Scarlett Randolph
Carsyn Rupright
Eva Arb
Adyson Cooper
Camille Graber
Kipra Reed
Mari Brown-Mereles
Sarah Day
Aria Jagodzinske
Sloan Homelvig
Eden Arb
Mara Mondt
Sarah-Lynn Russell
Annabella Carter
Molly Foley
Reighden Heller-Galindo
Brielle Perez
Addilyn Jagodzinske
Hannah Kohart
Olivia Owings
Sophia Valdez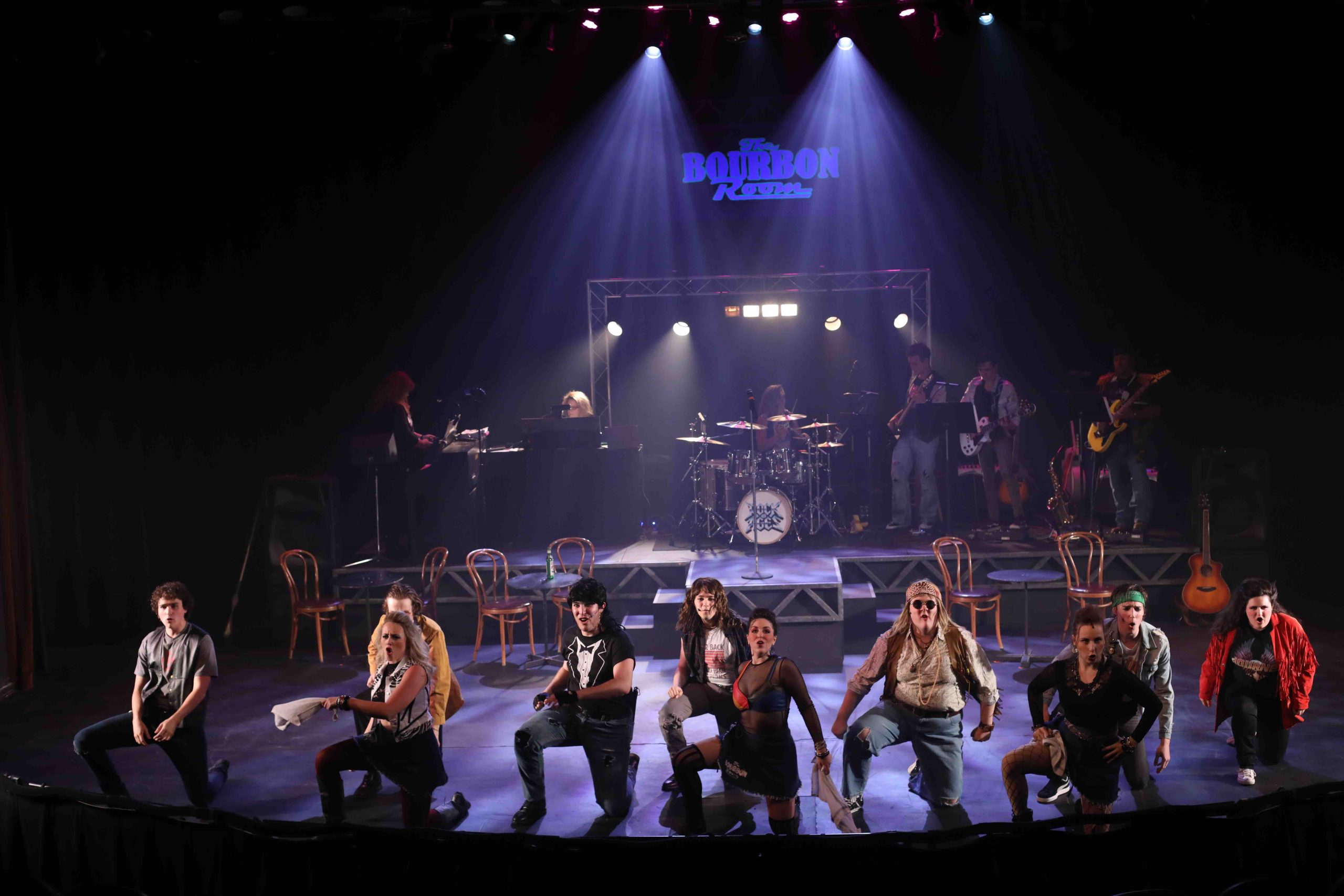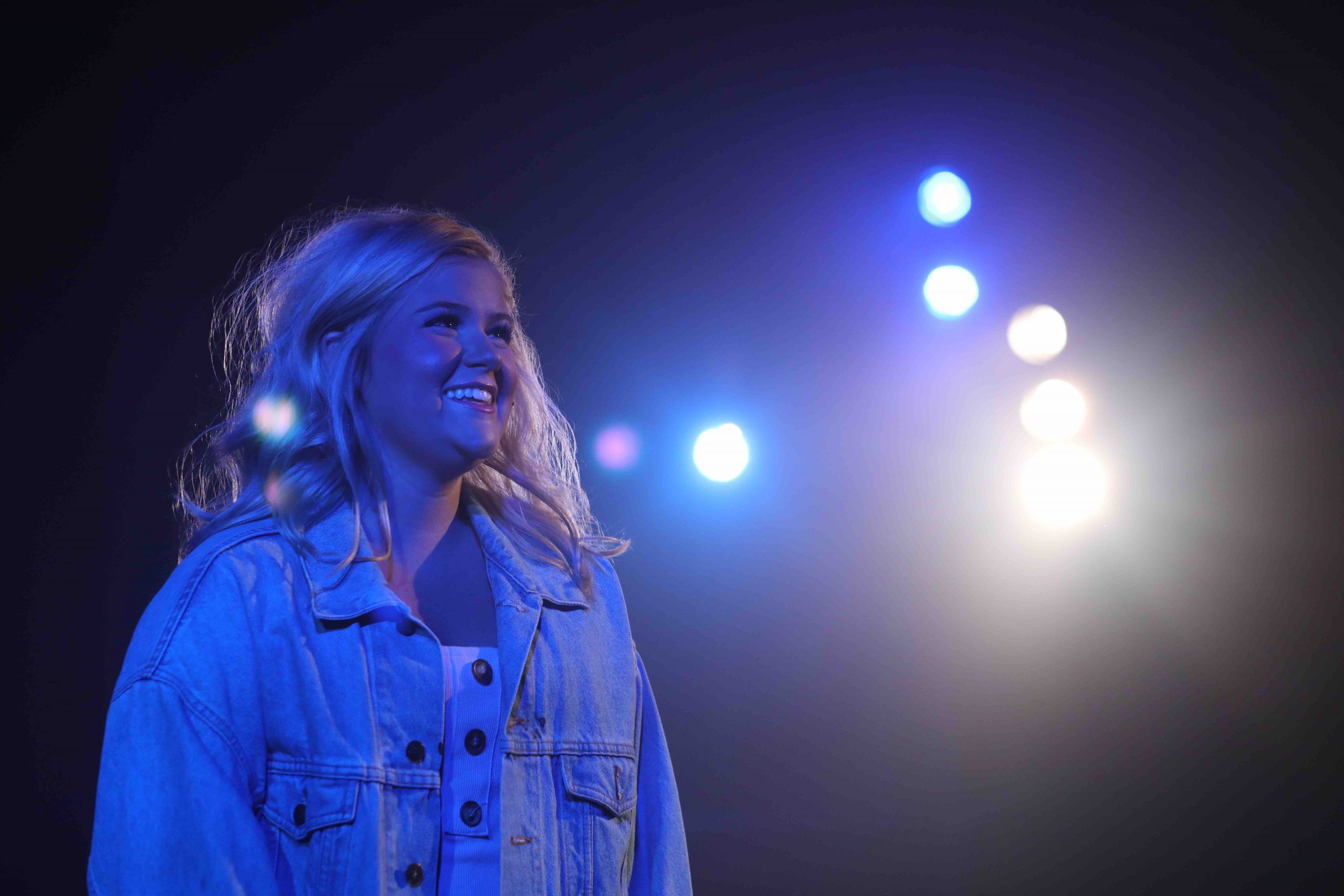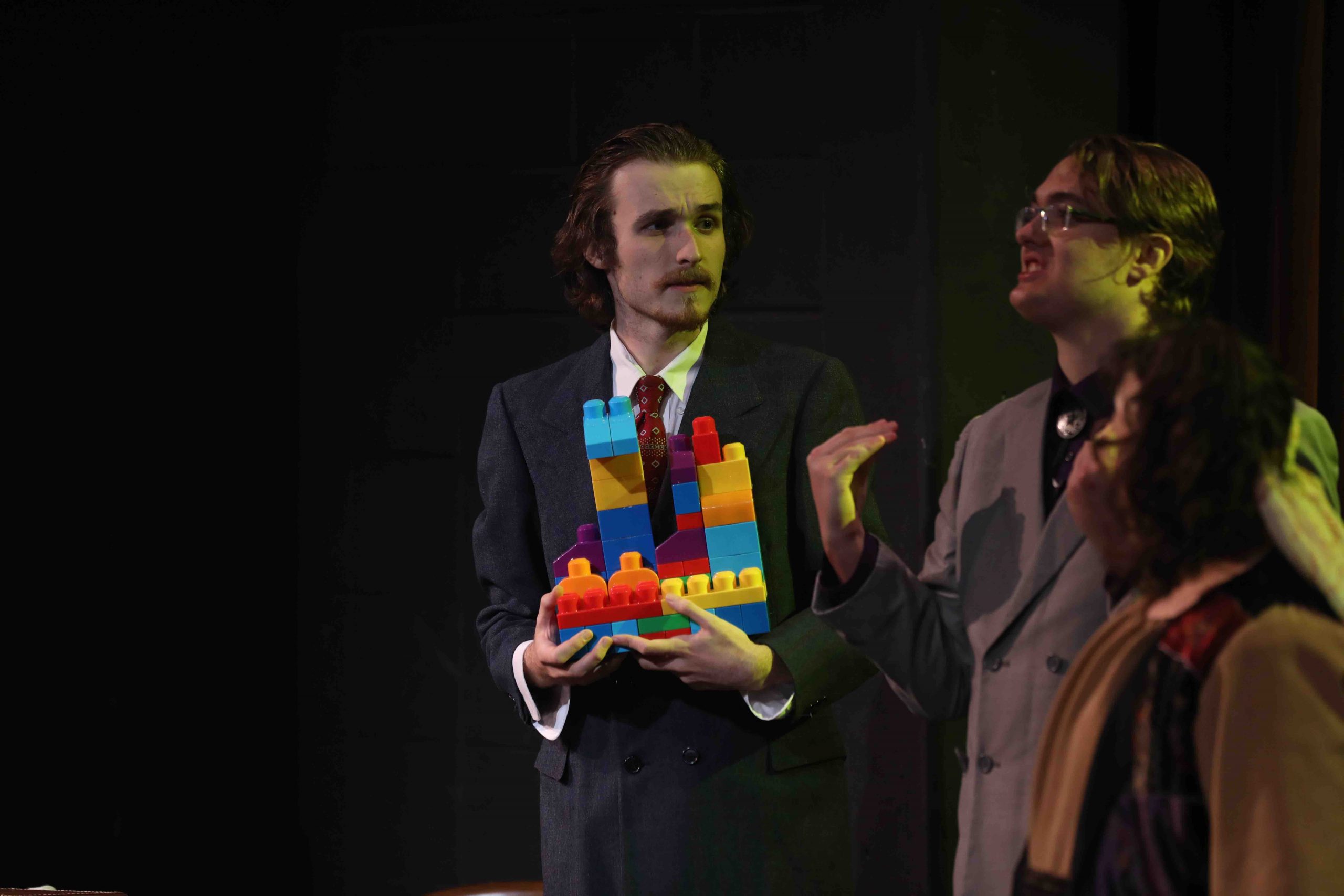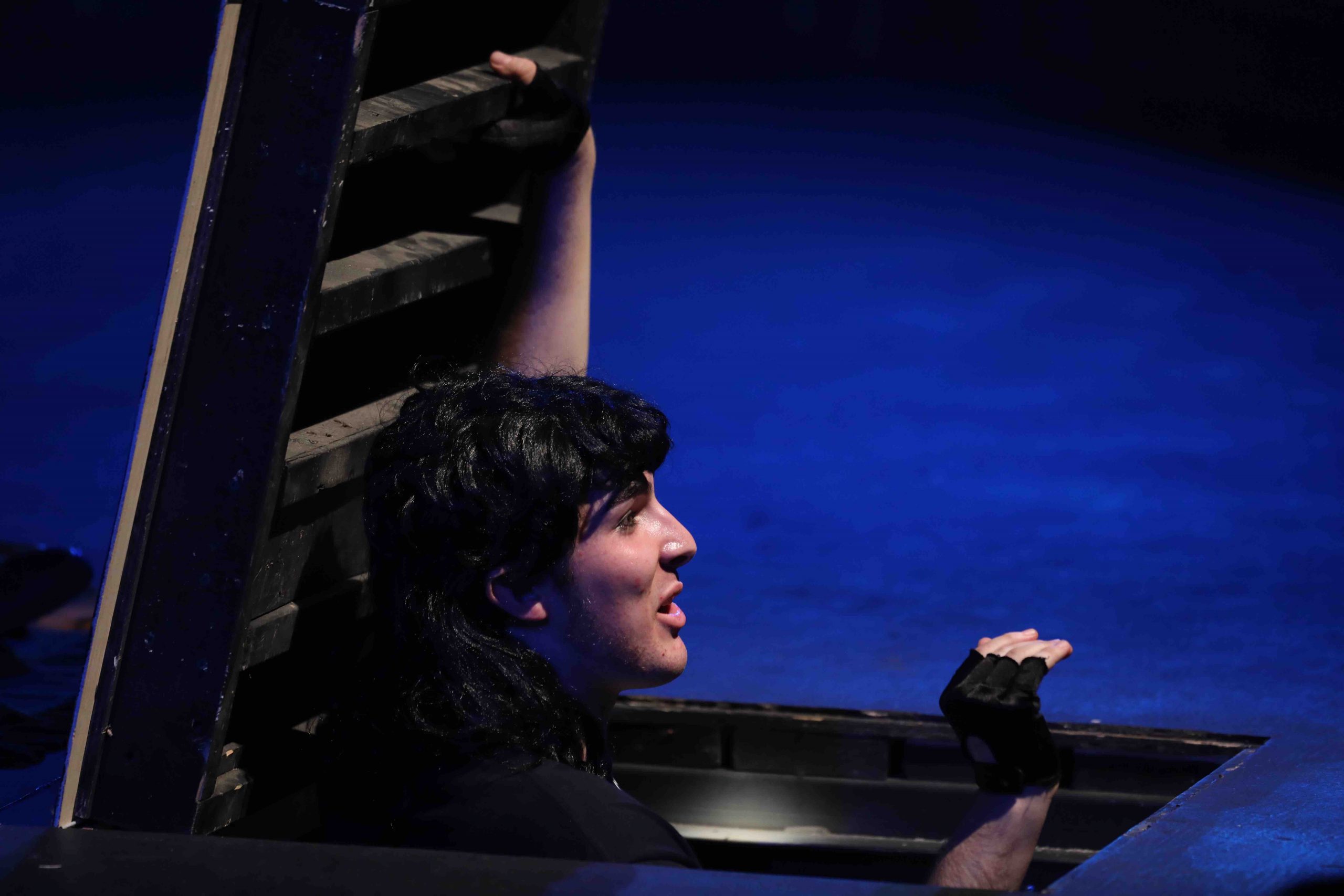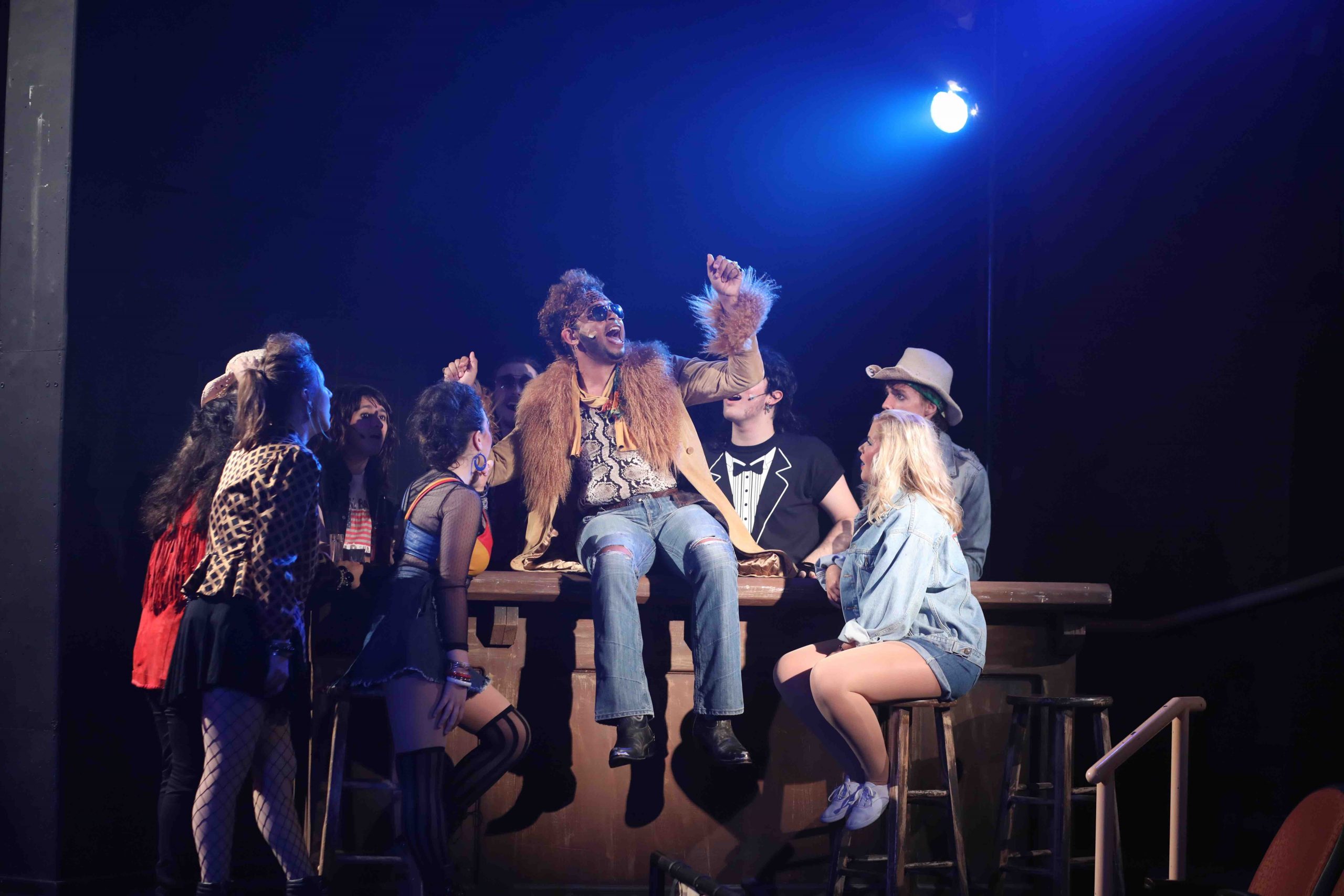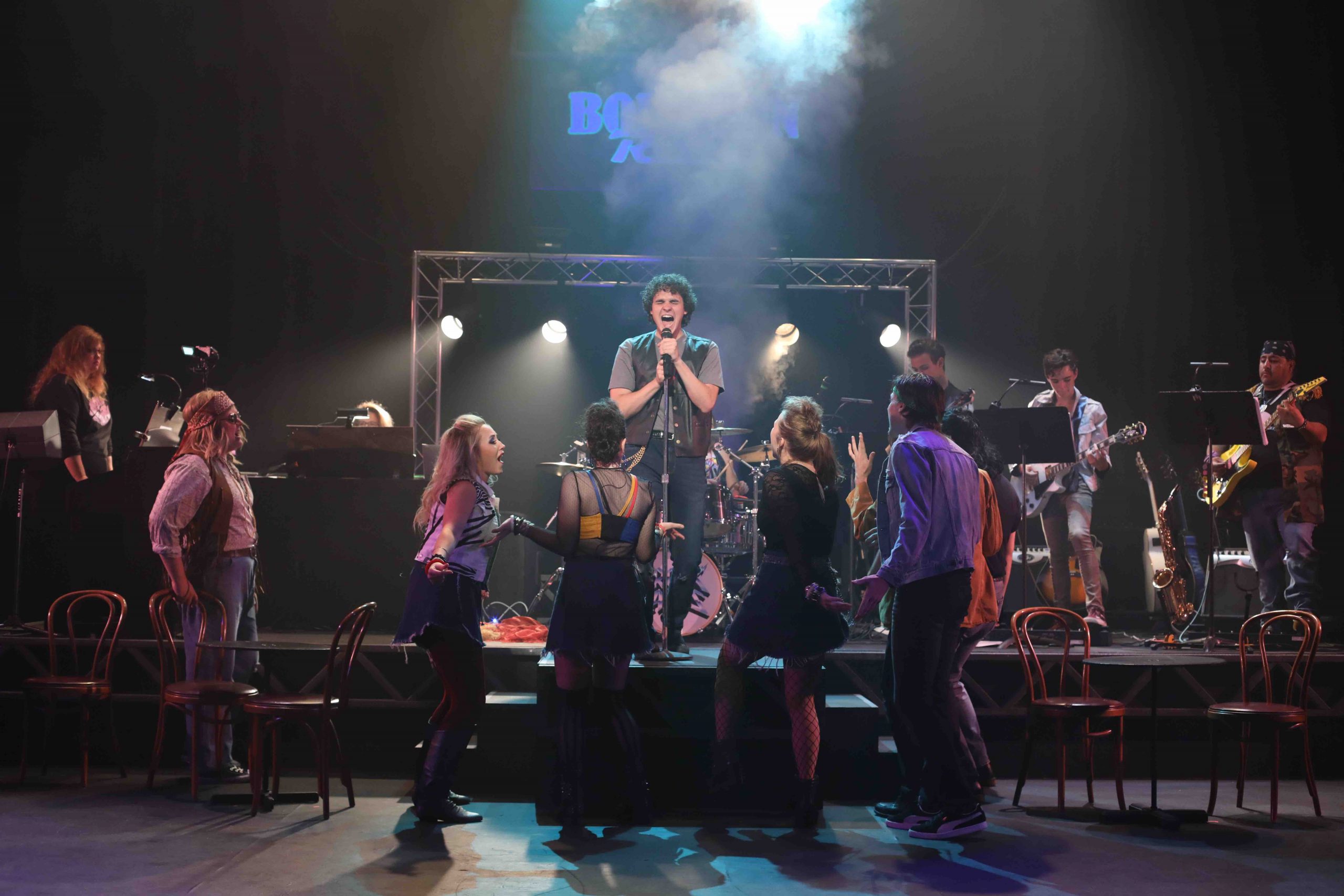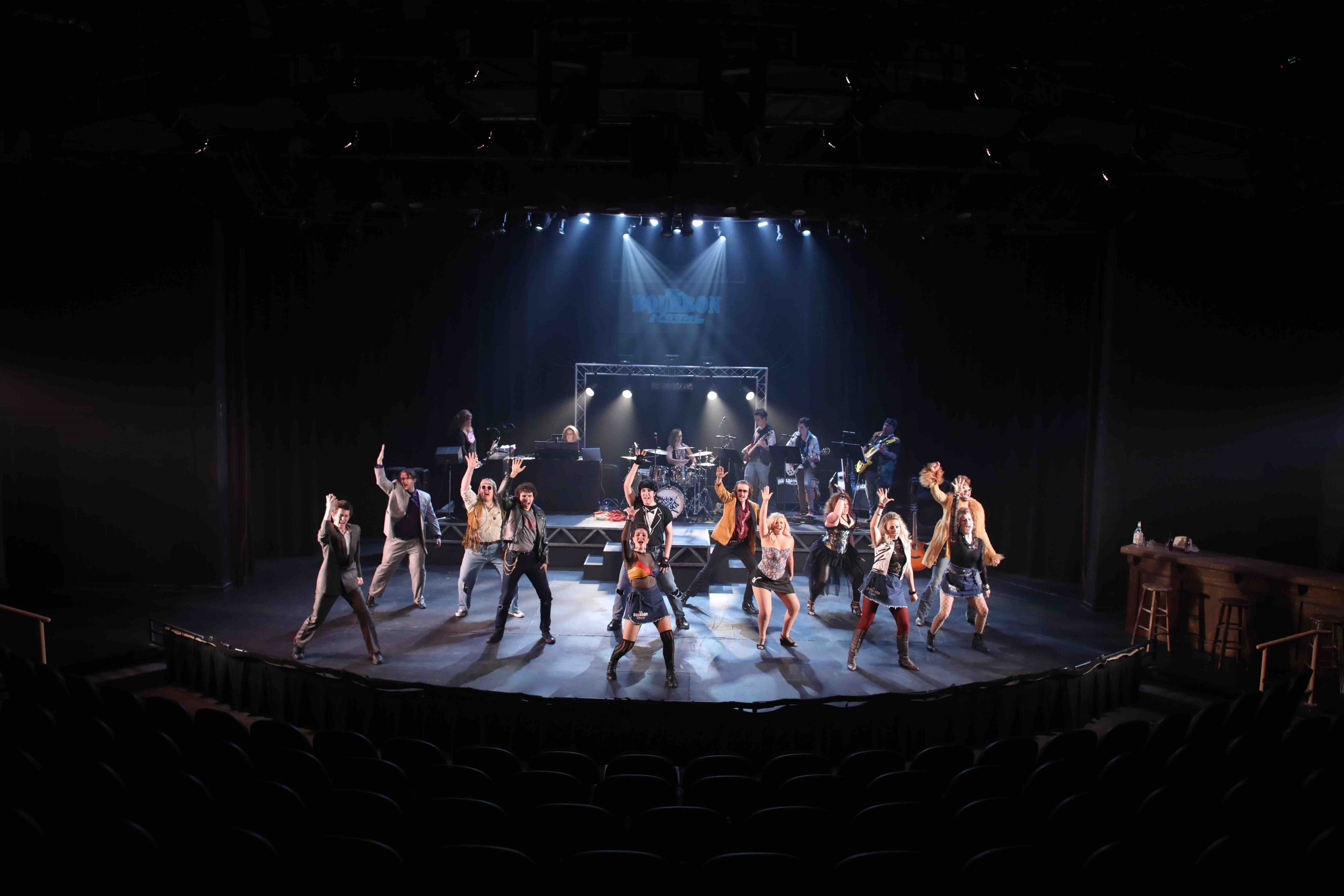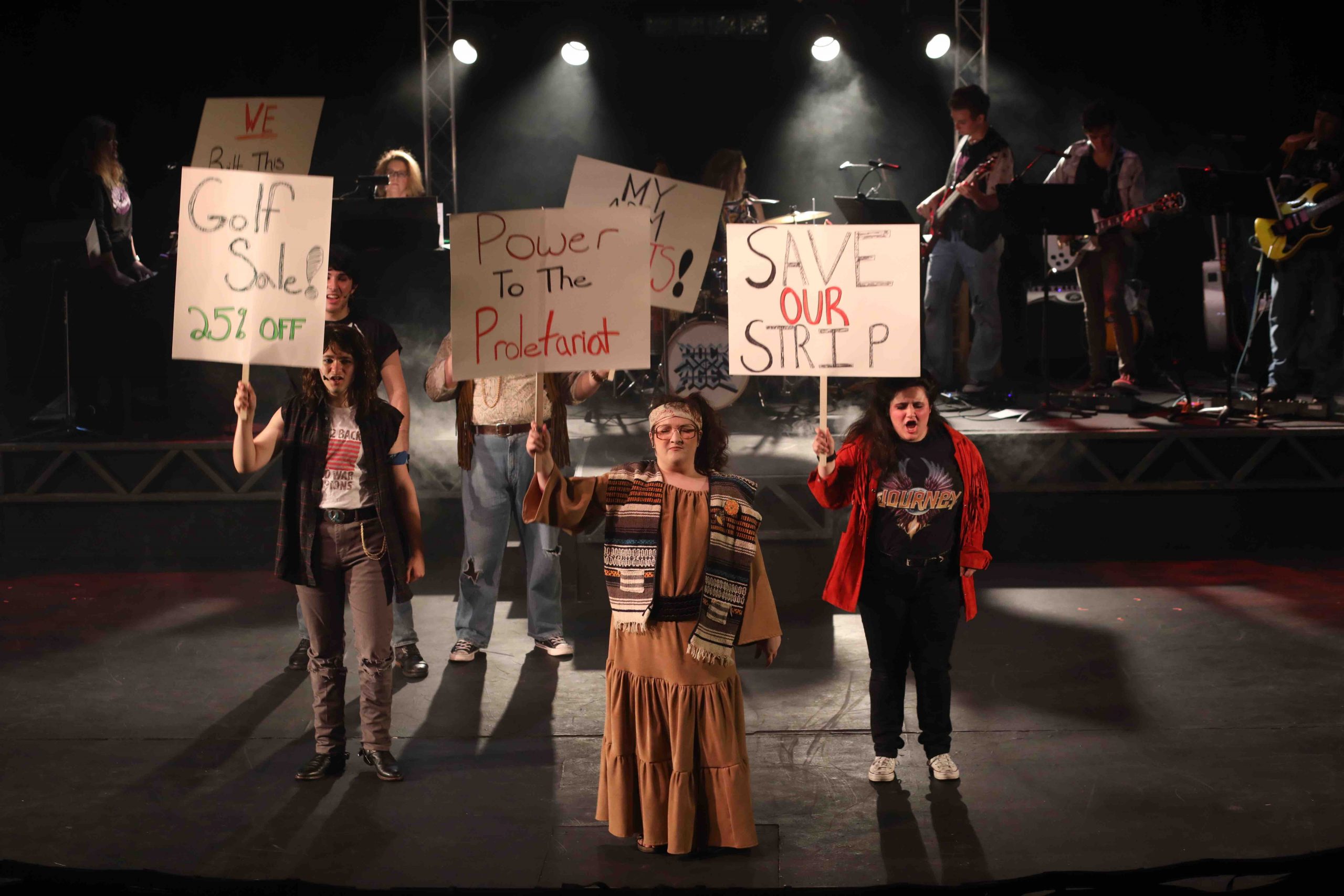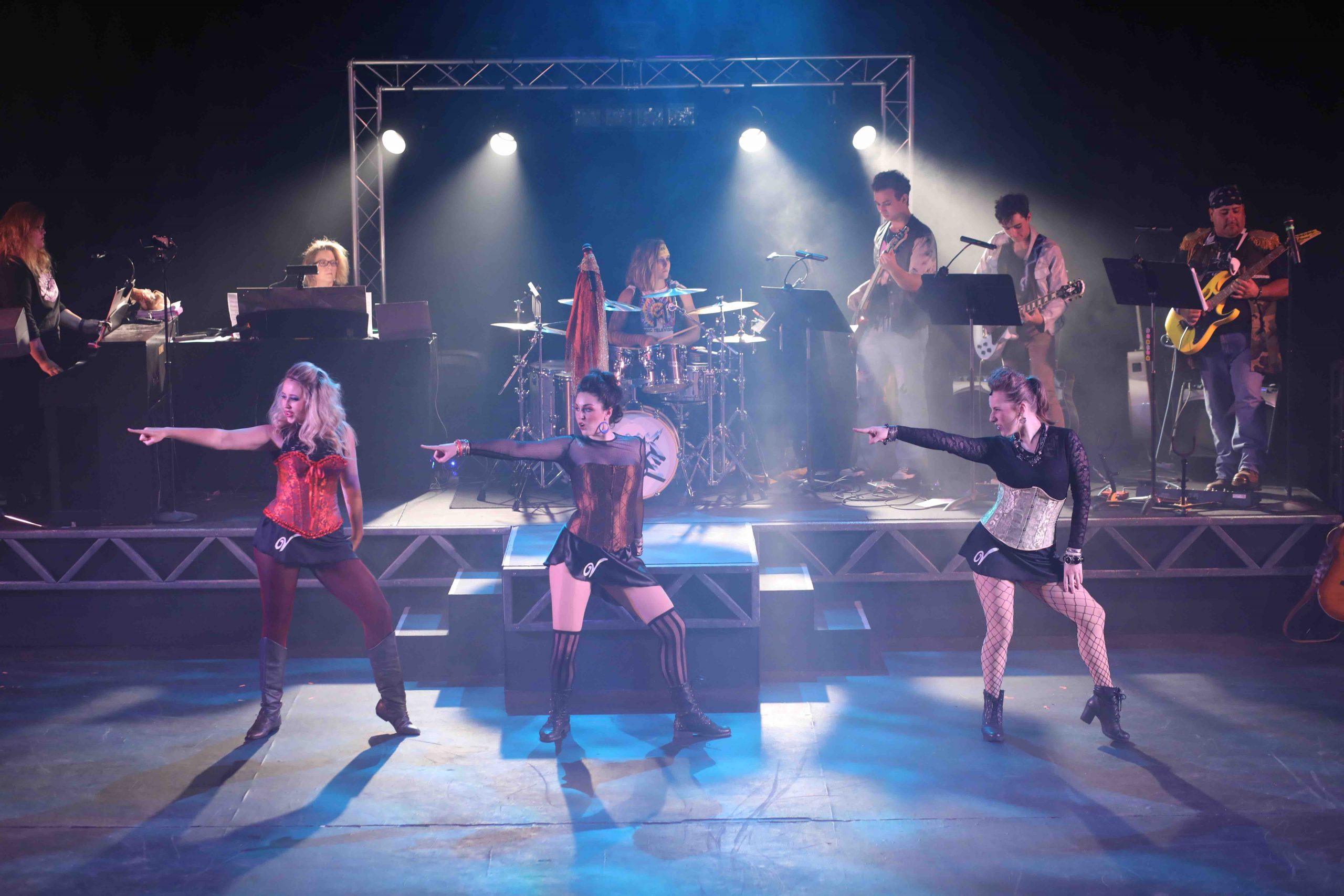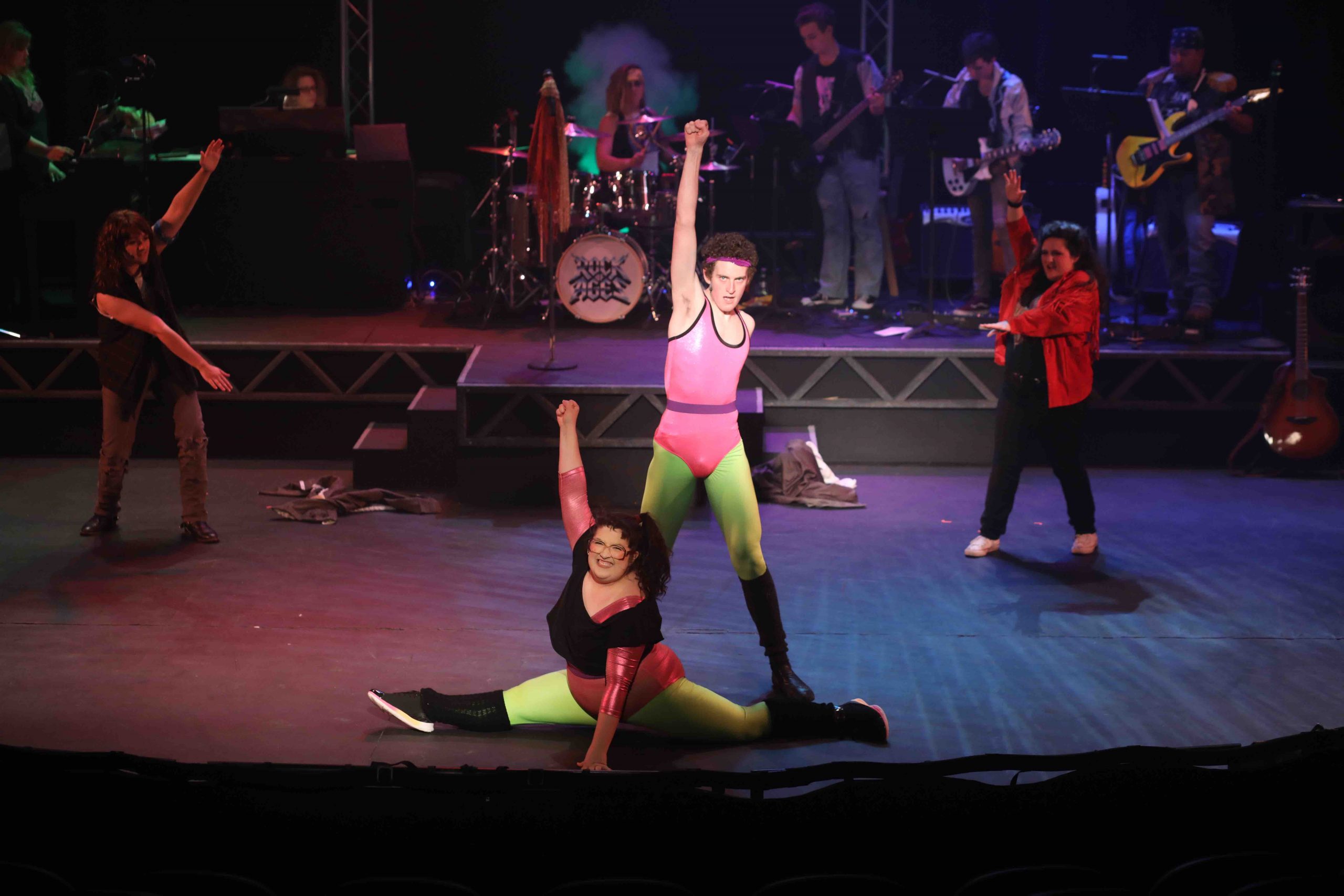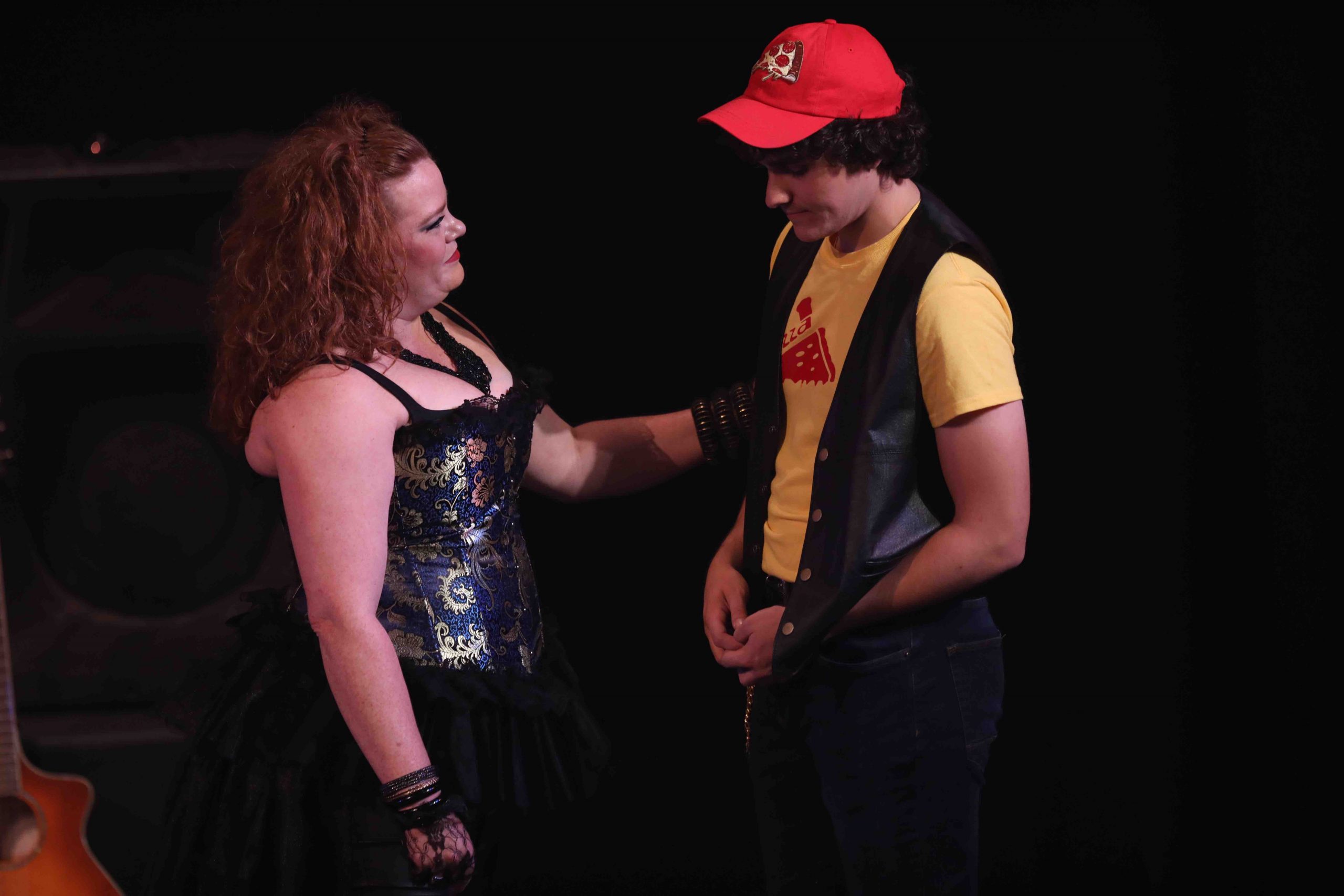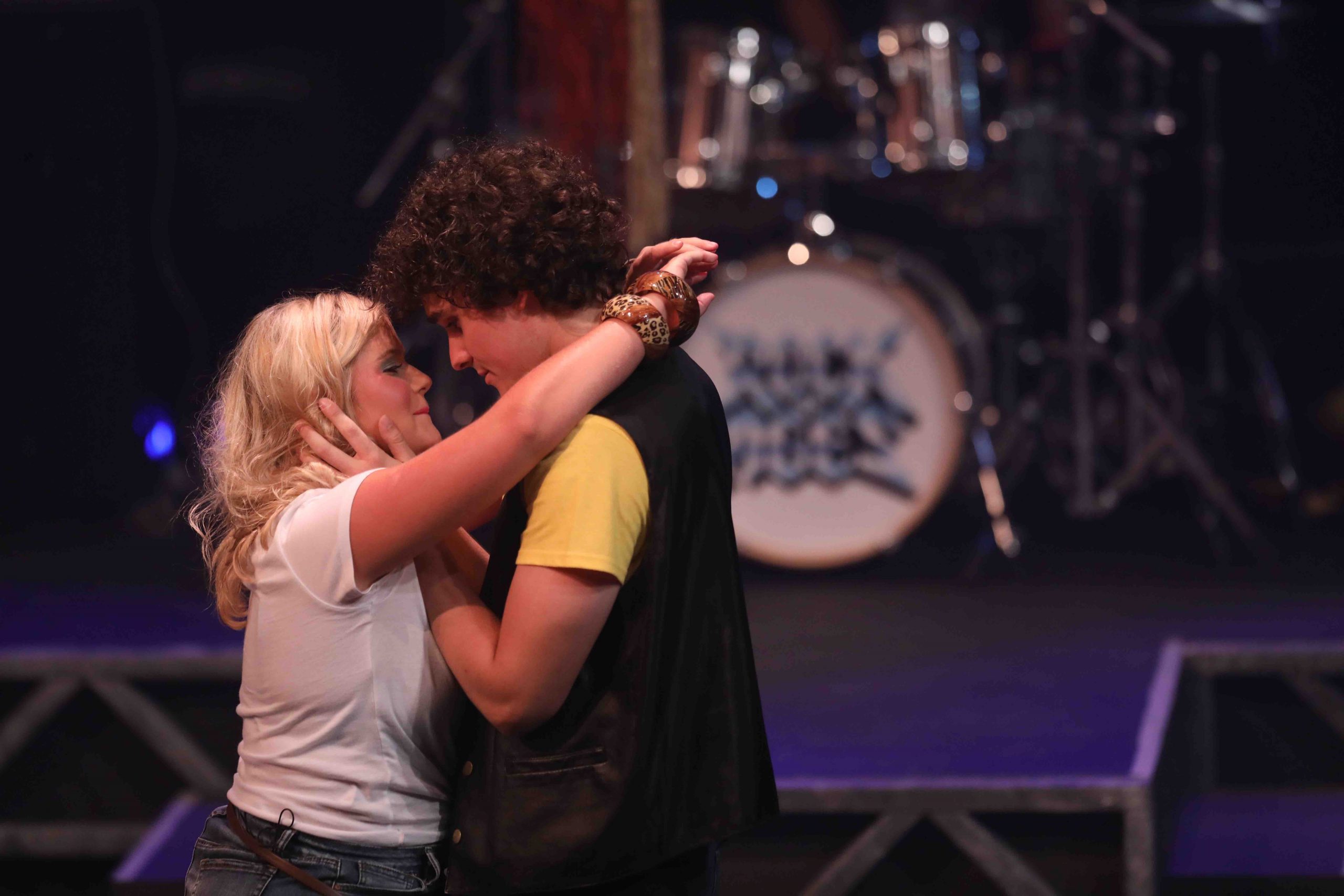 July 25 – 28, 2019
Kephart Theatre
---
Rock of Ages
By Chris D'Arienzo
Contains mature content including language and adult themes.
It's the tail end of the big, bad 1980s in Hollywood, and the party has been raging hard! Amidst the madness, aspiring rock star, Drew, longs to take the stage (and longs for small-town girl Sherri, fresh off the bus from KANSAS with stars in her eyes). But the rock and roll fairy-tale is about to end when German developers sweep into town with plans to turn the fabled Strip into just another capitalist strip mall!! Can Drew, Sherri, and the gang save the strip–and themselves–before it's too late?! Only the music of hit bands Styx, Journey, Bon Jovi, Whitesnake, and more hold the answer…
Sponsored by LONG-MCARTHUR and THE CITY OF SALINA
Drew Boley: Nick Salem
Sherrie Christian: Addison Praytor
Lonny: Braydon Boyer
Stacee Jaxx/Sherrie's Father's Voice: Mosés Brown
Dennis: Jacob Sweet
Franz: Nathan Zimmerman
Regina: Emma Kelly
Justice/Sherrie's Mother's Voice: Jill French
Hertz: Matthew Weiss
Mayor/Ja'Keith/Ensemble: Dakota Baker
Joey Primo/Ensemble: Spencer Angell
Waitress #1/Venus Dancer: Whitney Turner
Constance Sack/Waitress/Venus Dancer: Courtney White
Waitress/Venus Dancer: Claire Schmidt
Protester/Ensemble: Khendal Wimberly
Protester/Ensemble: Jonah Winsky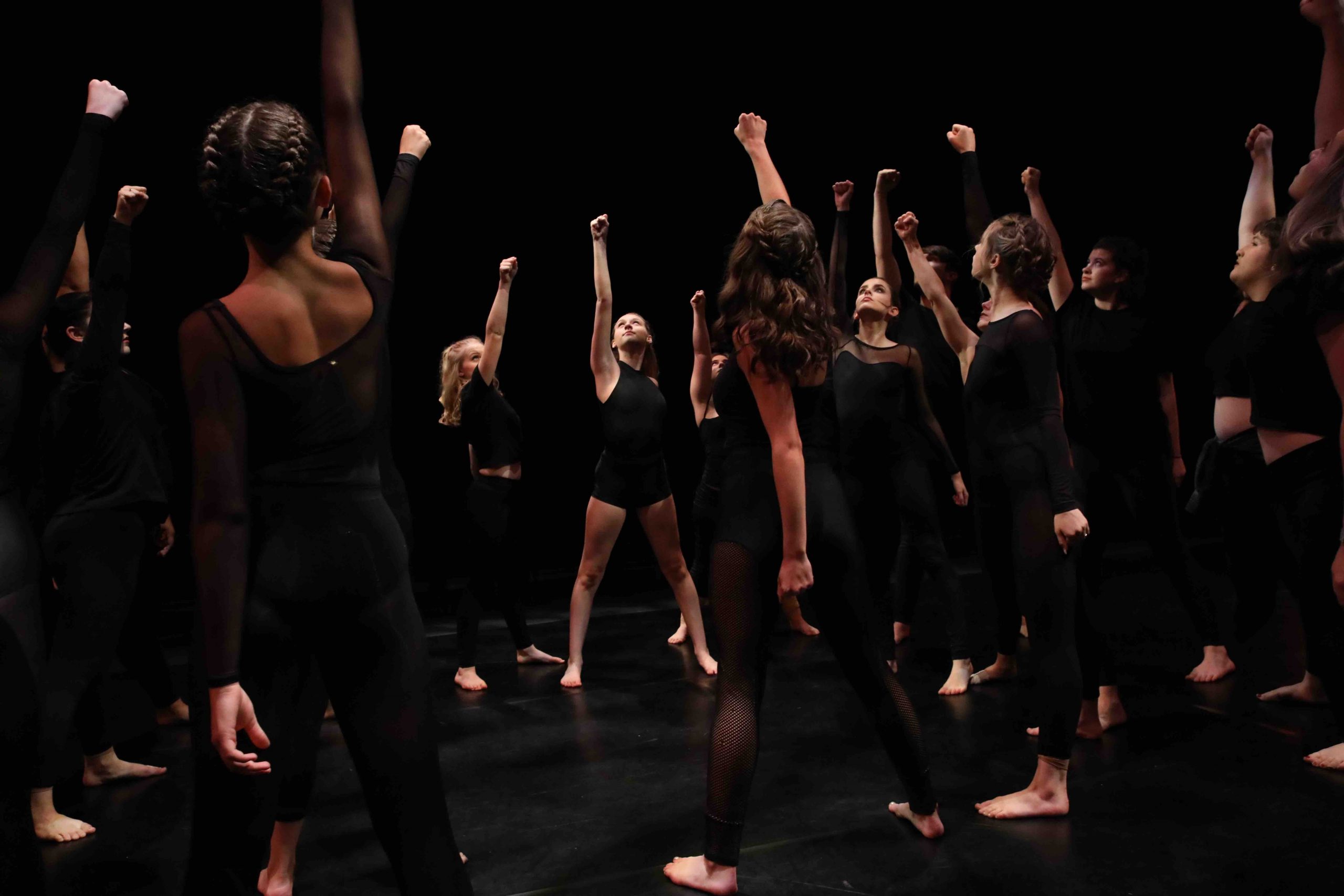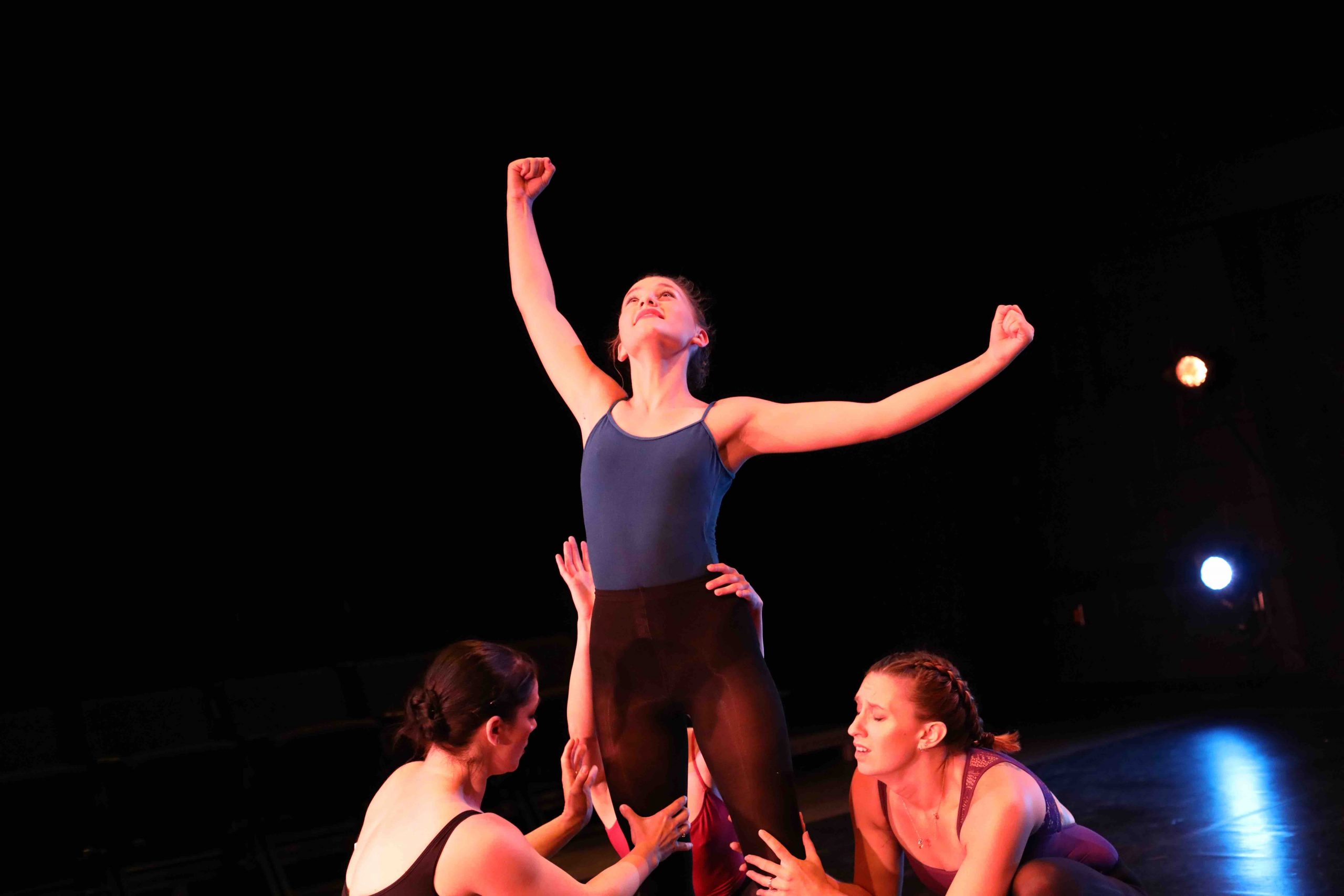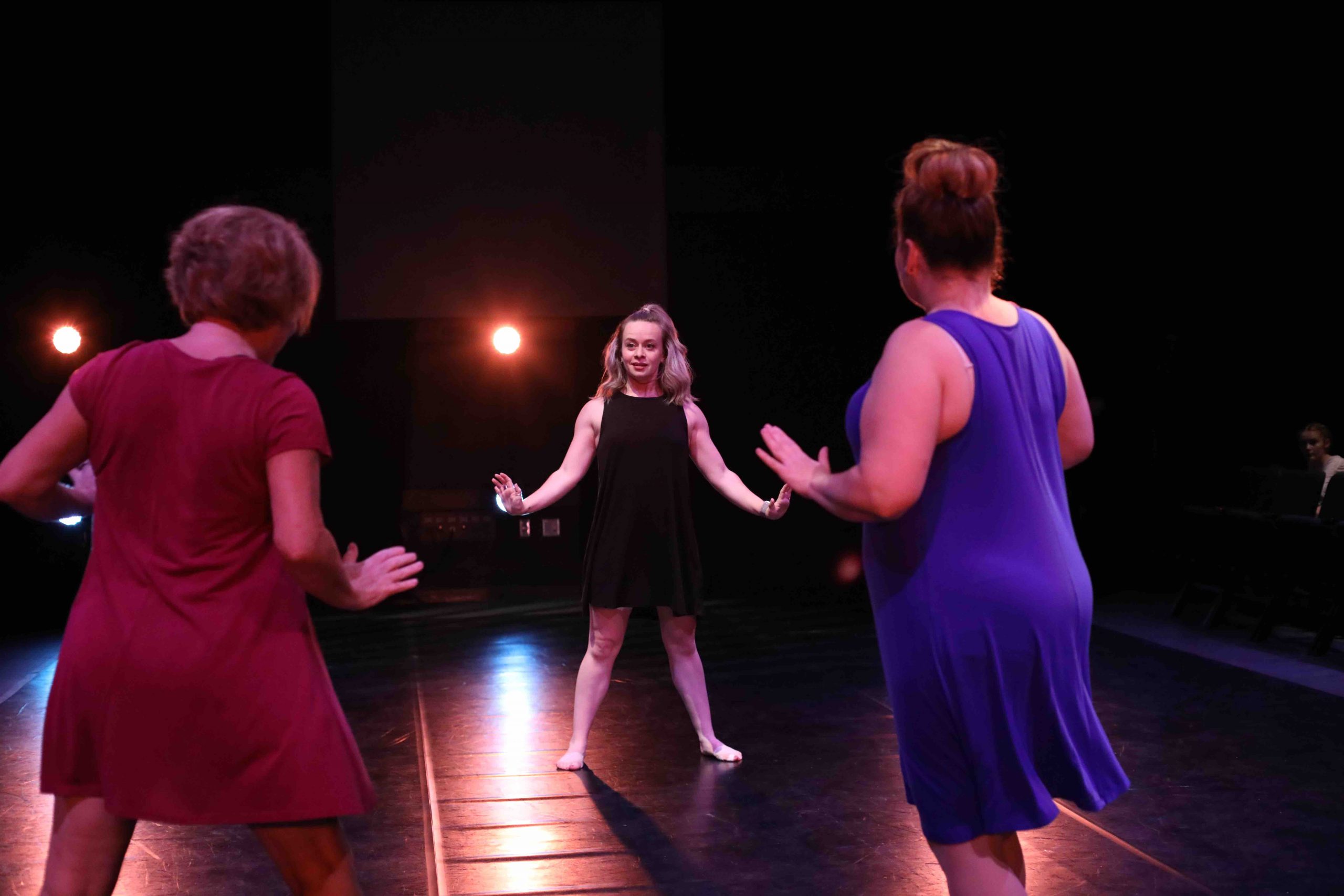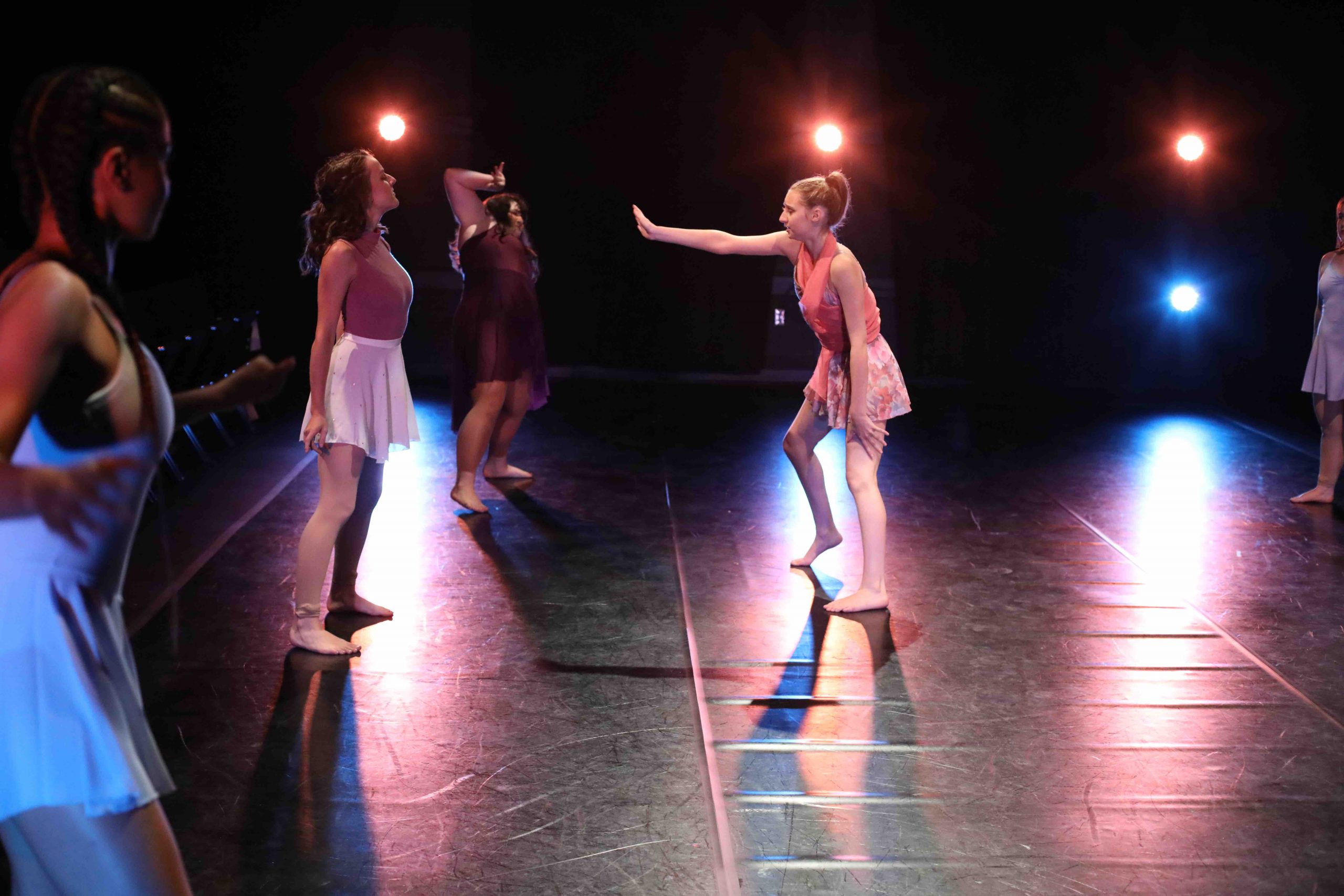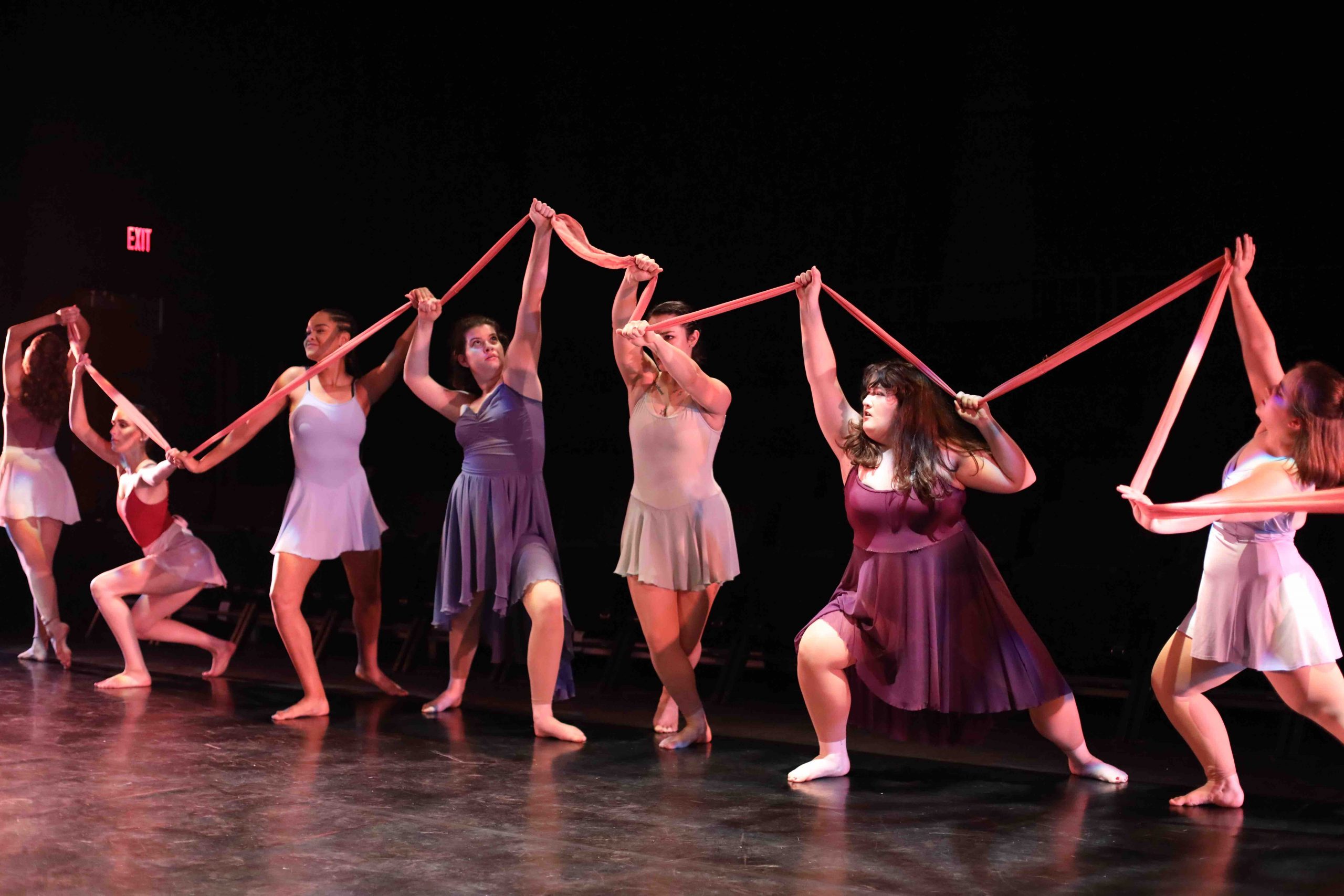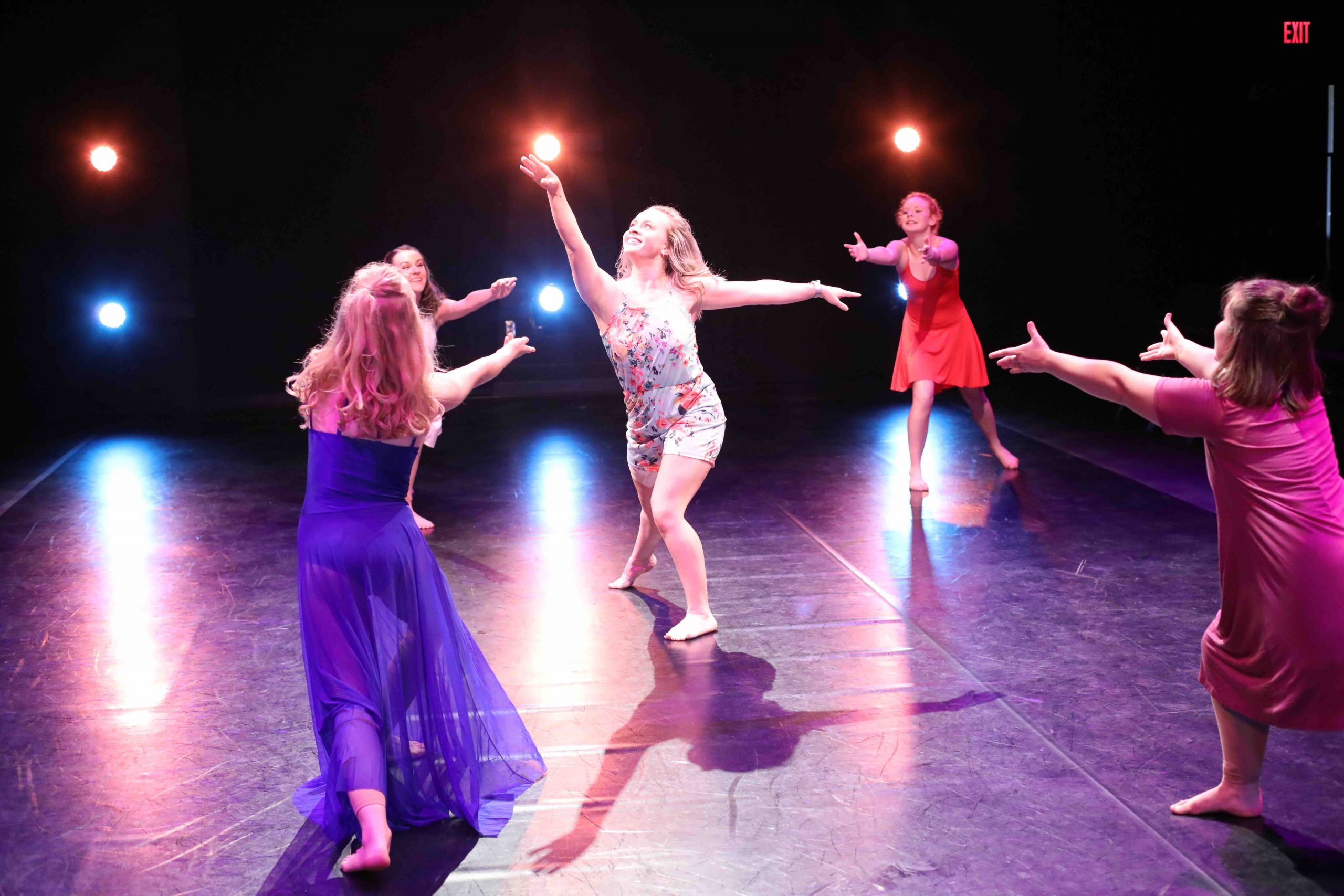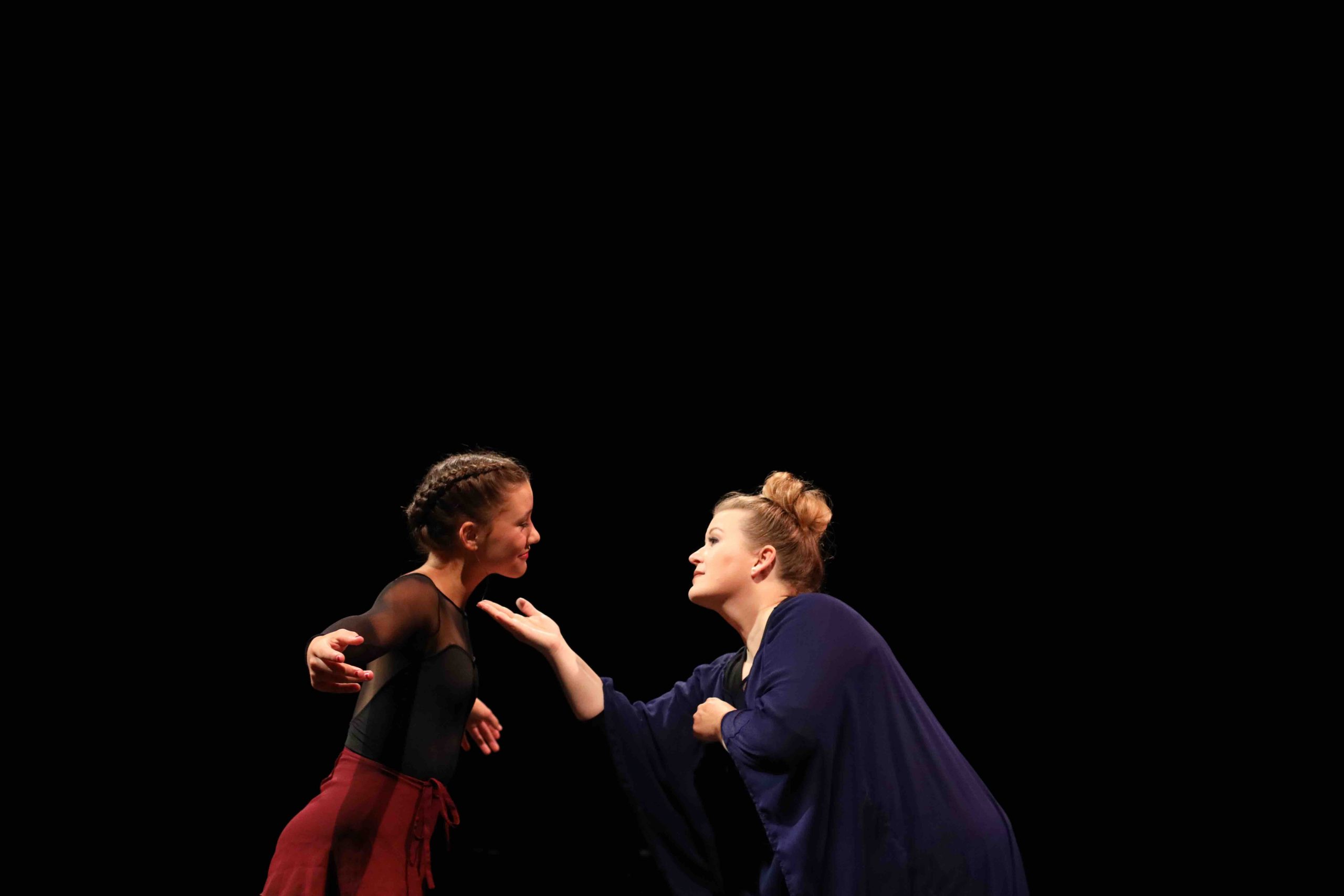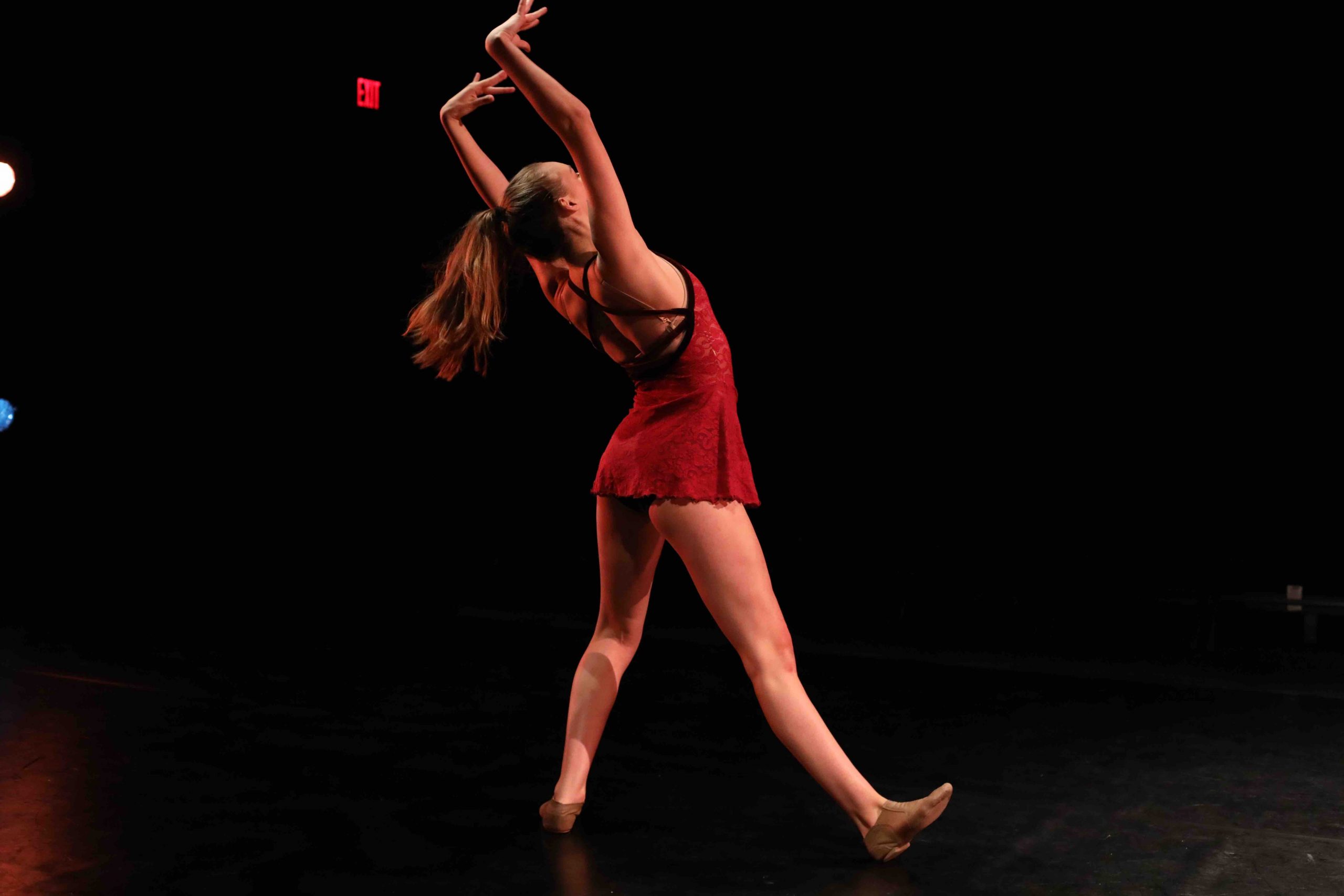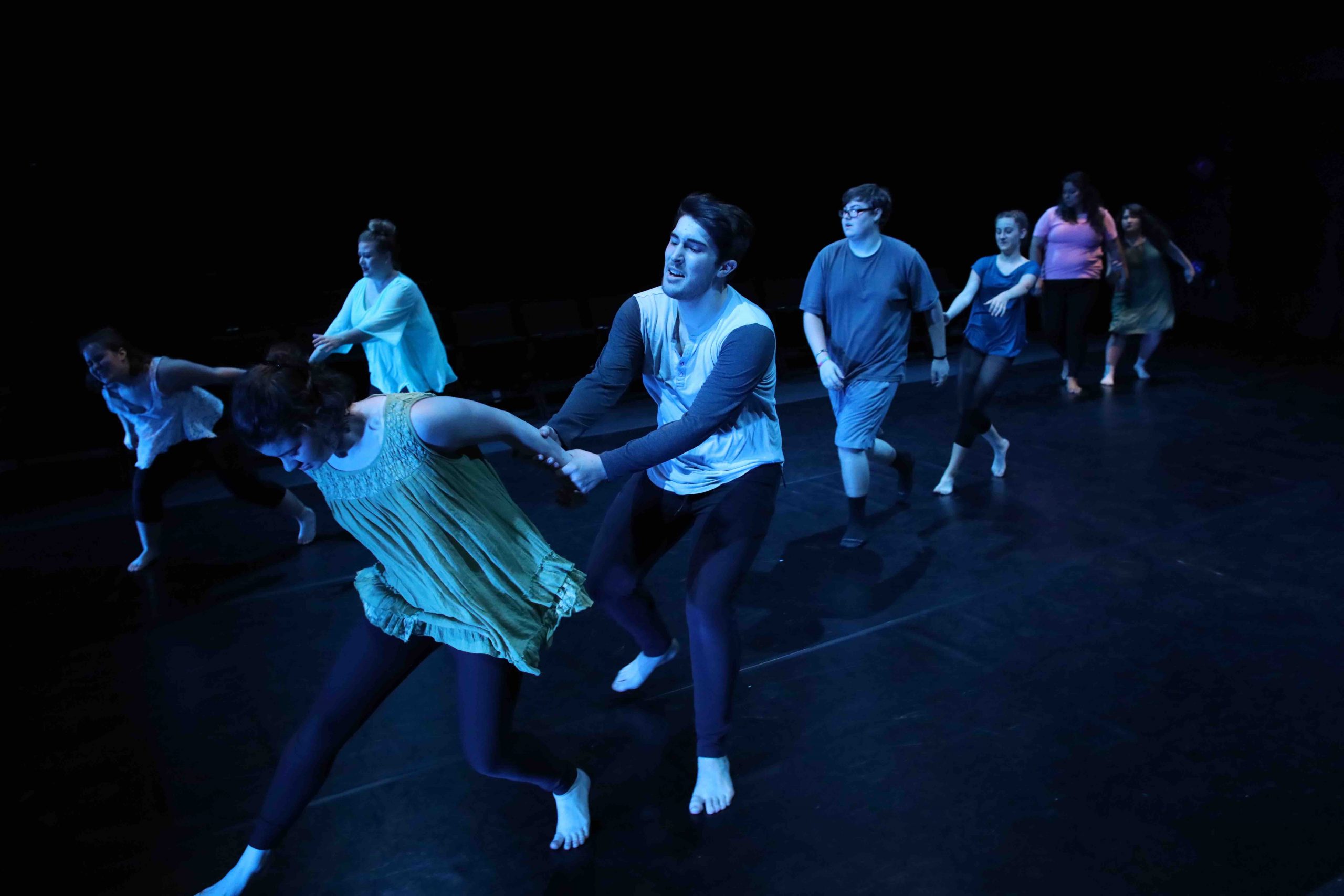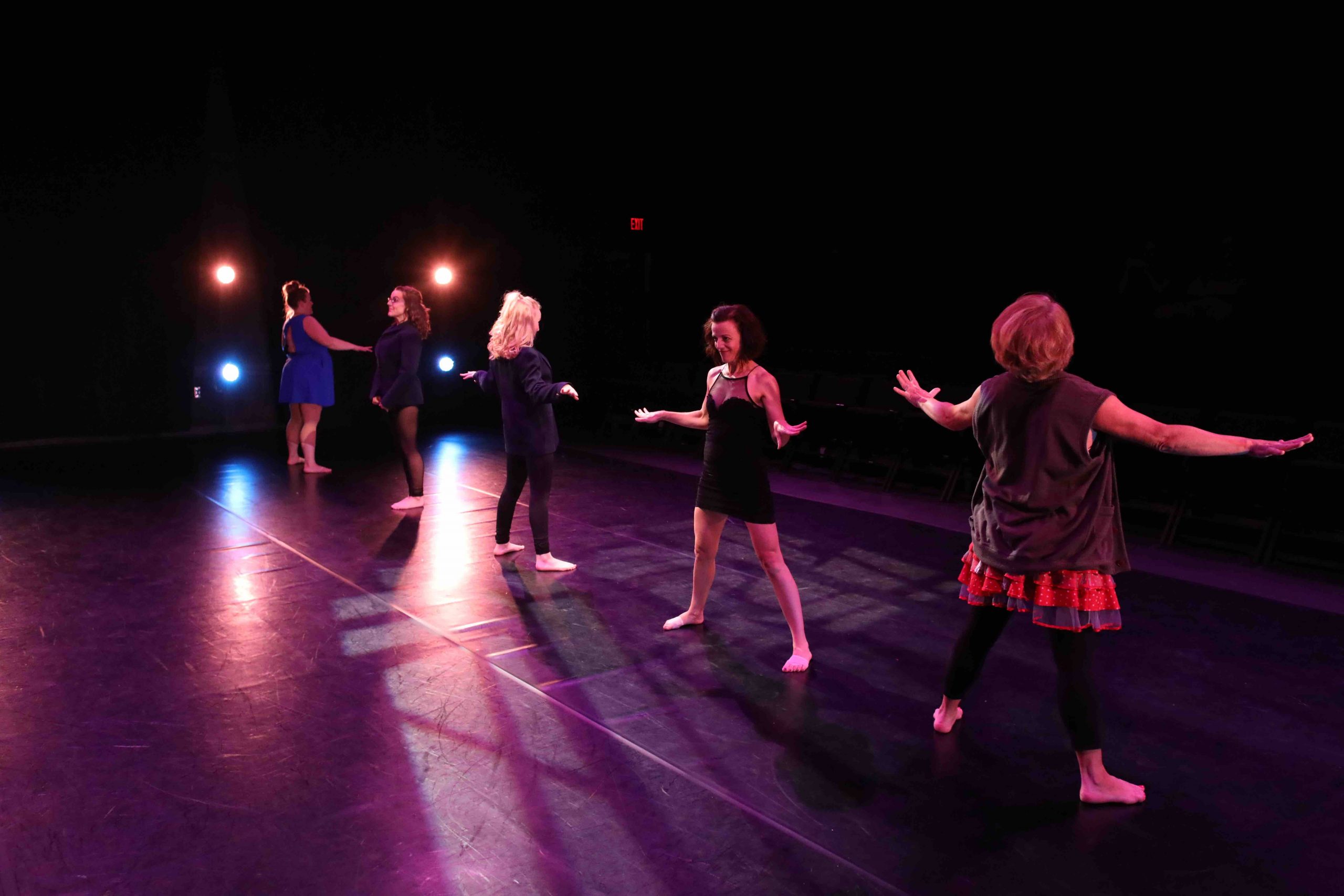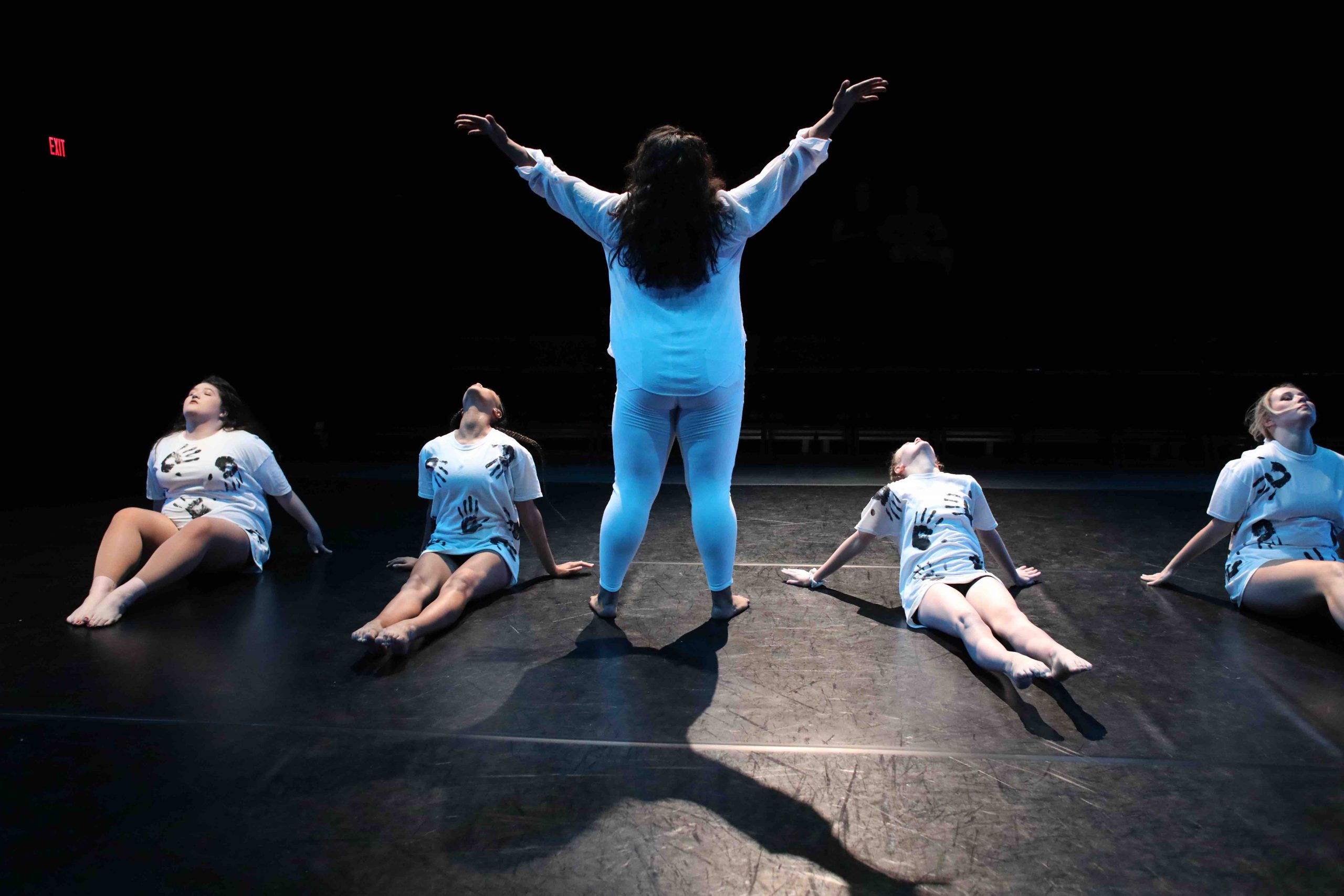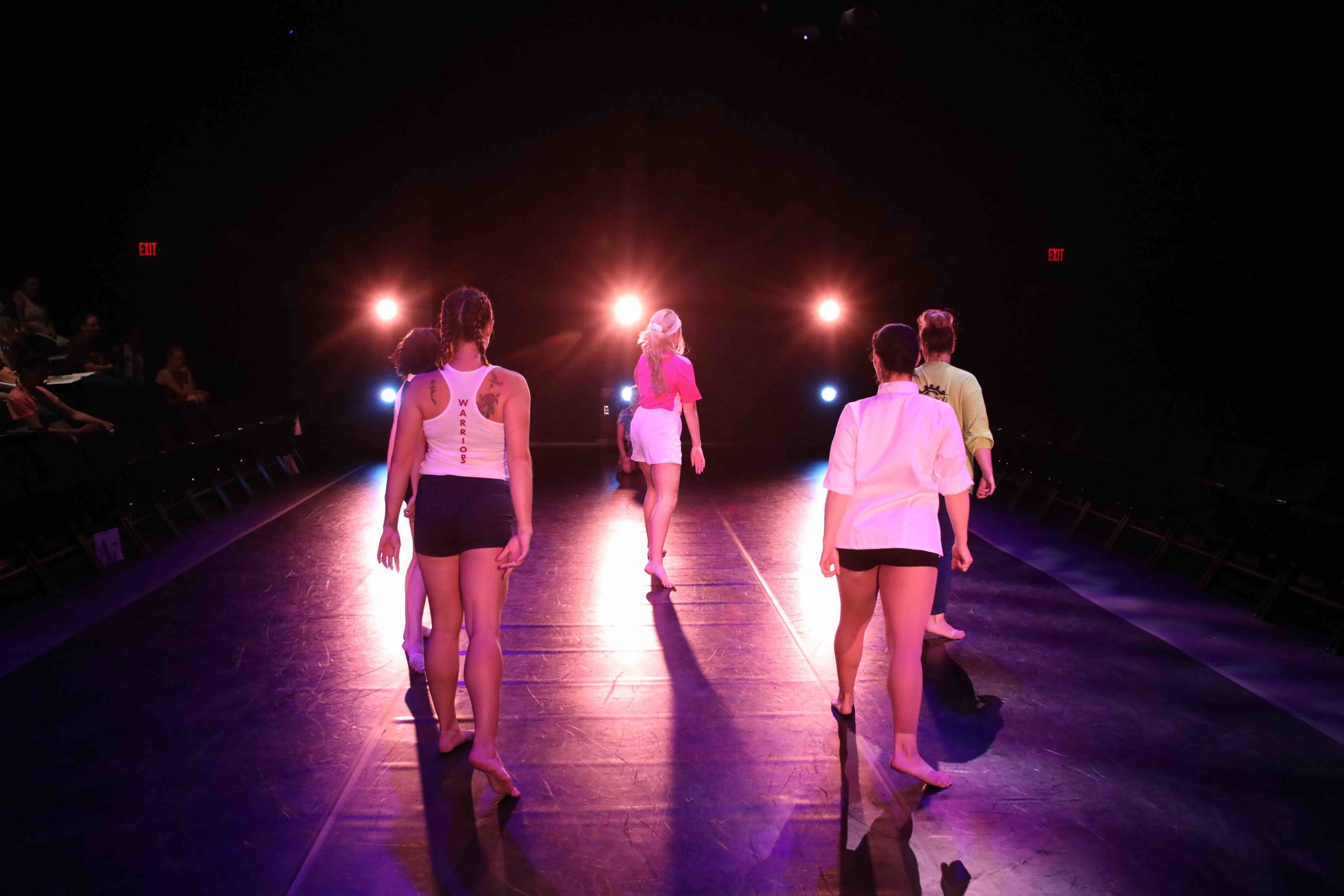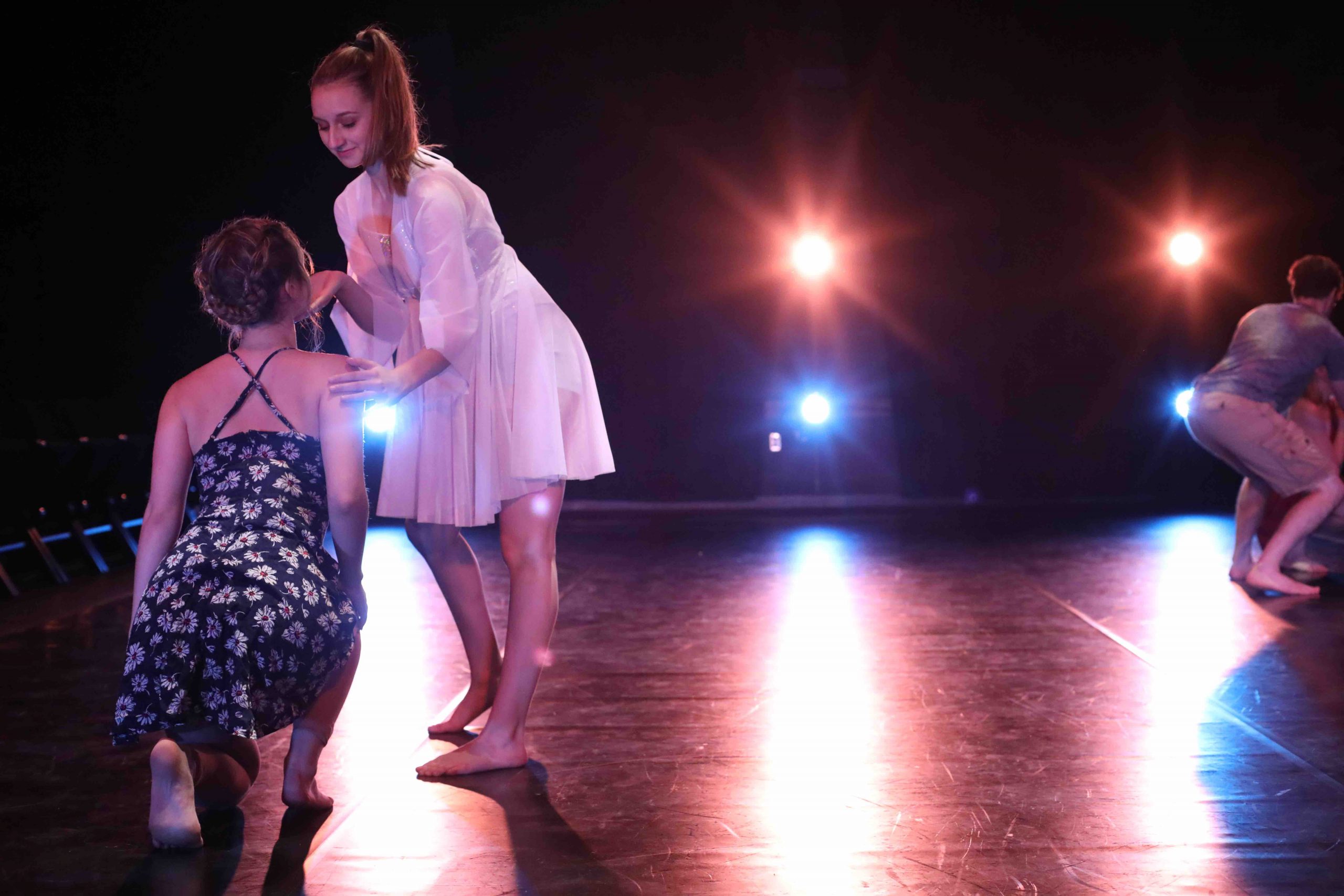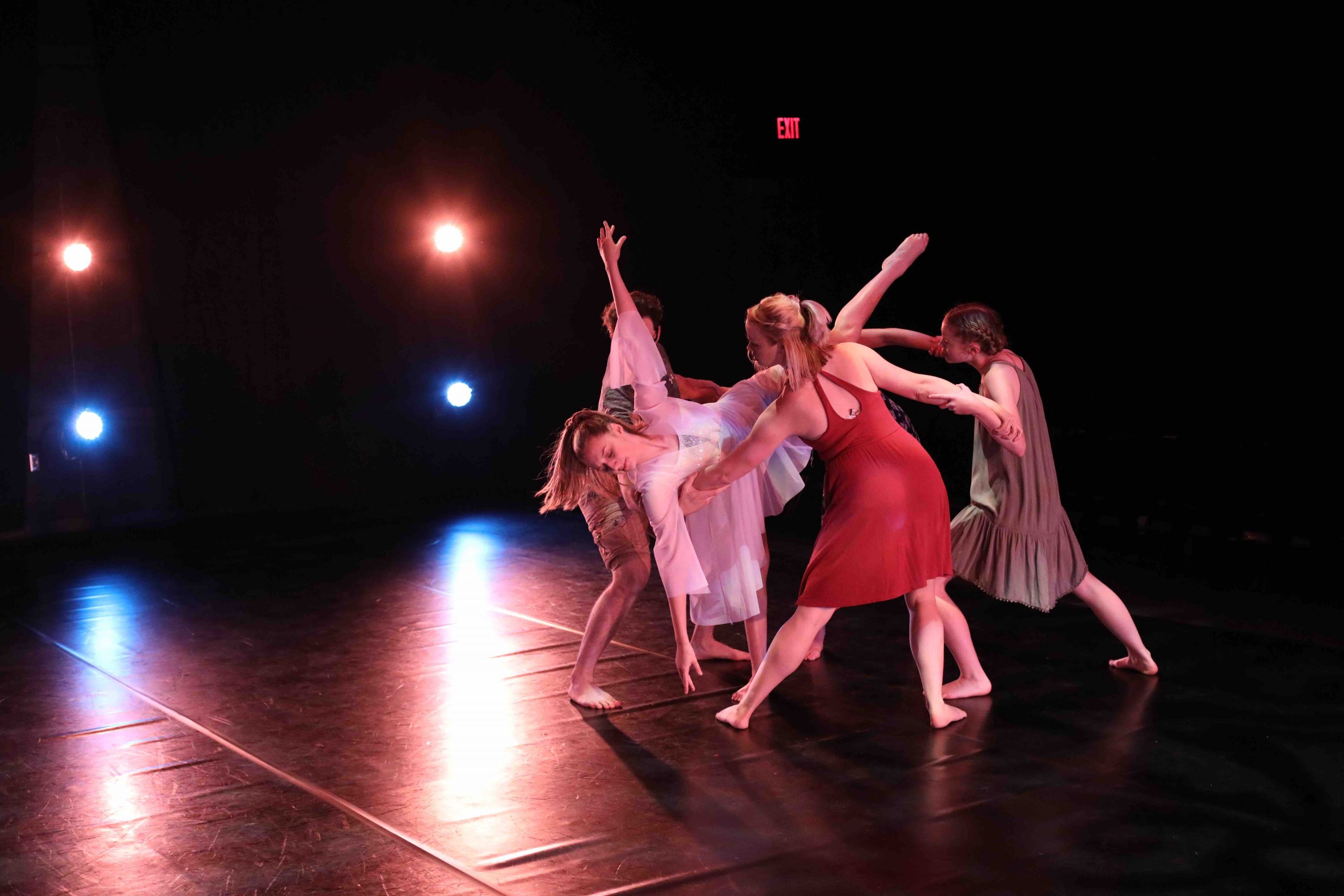 August 9 – 10, 2019
Sunflower Financial Theatre
---
Imprint
A Contemporary Dance Showcase
THERE IS NO ACT TOO SMALL THAT IT CANNOT LEAVE AN IMPRINT ON THIS WORLD
Imprint is a contemporary dance showcase that will feature the works of area choreographers and their unique interpretation on the imprint public heroes and personal role models have made.
Megan Coberly
Chaz Coberly
Victoria Spicer
Alison Hiatt
Jonathan Flores
Maggie Spicer
Jessica Magnall
Samantha Dechant
Cathie Norris
Claire Schmidt
DJ Chaput
Ellie Flynn
Avery Smith
Cathie Norris
Sheri Albright
Khendal Wimberly
Kieran Boeger
Sandy Houltberg
Megan Coberly
Jonathan Flores
Maggie Spicer
Rosie Hazlett
Avery Smith
Layla Jordan
Chaz Coberly
Jessica Magnall
Mia Dennett
Leighton Cline
Ella Payne
Kristina Freeland
Emma Kelly
Braydon Boyer
Anna Gutierrez
Tasha Deiser
Claire Schmidt
DJ Chaput
Emilia Orduno
Ali Schade
Camille Morris
Ellie Flynn
Gilda Alvarez
Victoria Spicer