Our 2019-20 season is here!
We are extremely excited to present this blend of new shows and past favorites.
We open in September with the first "historical" musical, 1776: THE MUSICAL . Where the musical HAMILTON opened new doors, we are pushing completely open with a new and inventive production style: gender and ethnically neutral casting. This unique and original production will feature the best talent that we have t offer cast in the Tony Award Winning show about the beginning of our country. The same great songs and the magnificent story will be told by some surprising voices.
October will find you revisiting the Neil Simon award-winning comedy LOST IN YONKERS . This heartfelt comedy is told through the eyes of two young brothers living over a candy store (yes!) owned by their strict Grandmother (uh-oh).
The holidays will be brightened with our production of the new Broadway version of the classic Rodgers and Hammerstein brilliant musical, CINDERELLA . This retelling of the classic fairy tale brings all of these characters to life with with exciting new songs, new dances, and great orchestrations, along with the ones you love.
In January, our production of EVERY BRILLIANT THING will engage you, make you laugh, make you cry, but ultimately, will let your heart soar.
SCT will present the regional premiere of AGATHA CHRISTIE'S MURDER ON THE ORIENT EXPRESS in February. Ride the most beautiful train in history with master detective Hercule Poirot as he tries to solve the death of the enigmatic Mr. Rachet. Isolated and with a killer in their midst, detective Poirot must identify the murderer – in case he or she decides to strike again.
Our fifth partnership with Kansas Wesleyan University is the hilariously comedic and enormously entertaining A GENTLEMAN'S GUIDE TO LOVE AND MURDER . When the low-born Monty Navarro finds out that he's eighth in line for an earldom in the lofty D'Ysquith family, he figures his chances of outliving his predecessors are slight and sets off down a far more ghoulish path.
June will bring DISNEY'S FREAKY FRIDAY , a new musical that turns parenthood upside down! Based on the celebrated novel by Mary Rodgers and the hit Disney films, this musical is a heartfelt, comedic, and unexpectedly emotional update on an American classic. When an overworked mother and her teenage daughter magically swap bodies, they have just one day to set things right again by finding the "hourglass of change". Will they find it in time and what will they learn about each other along the way?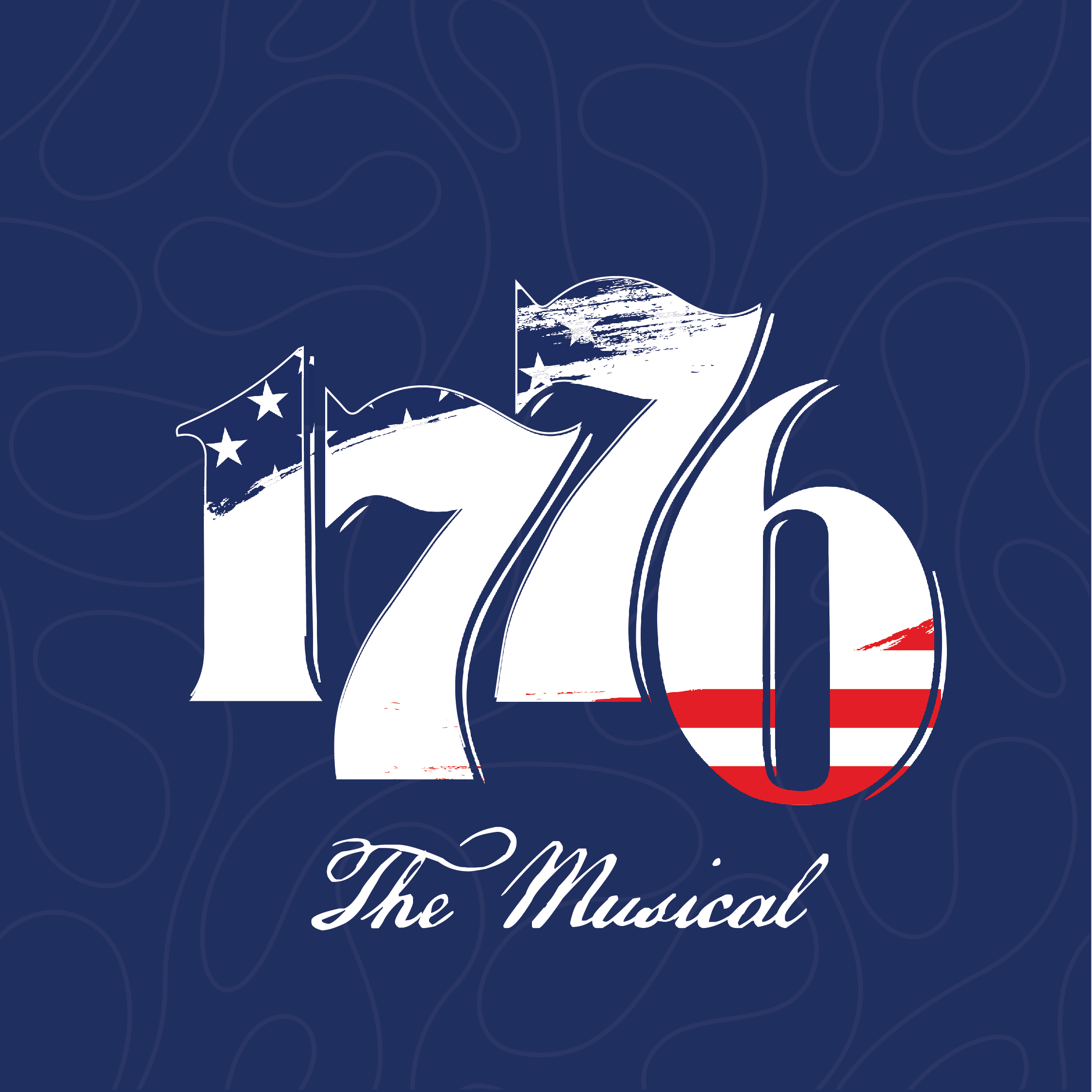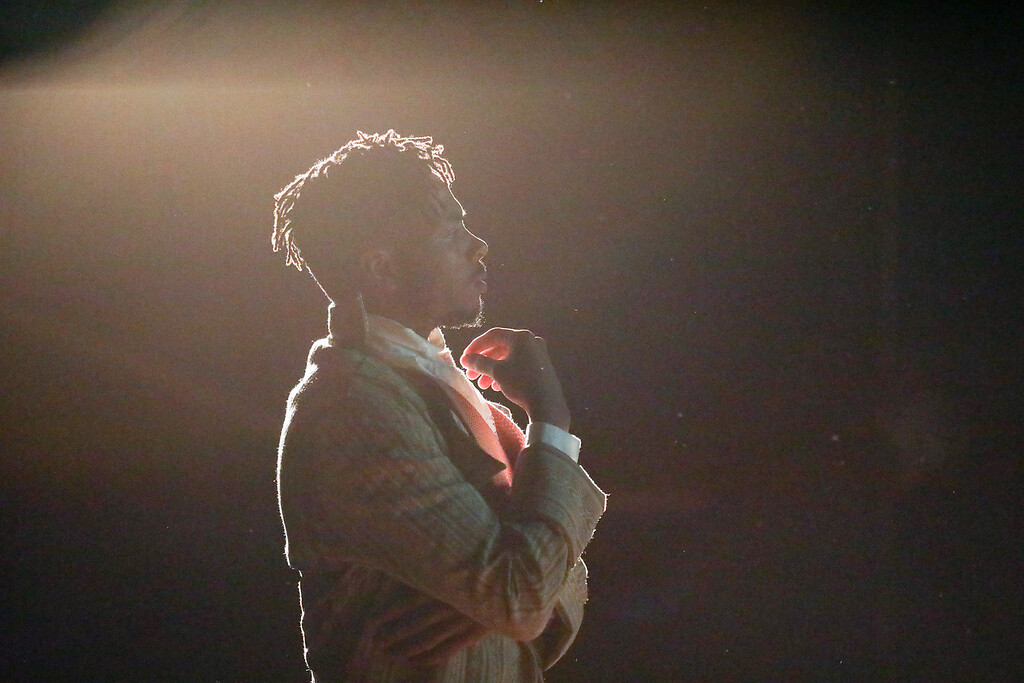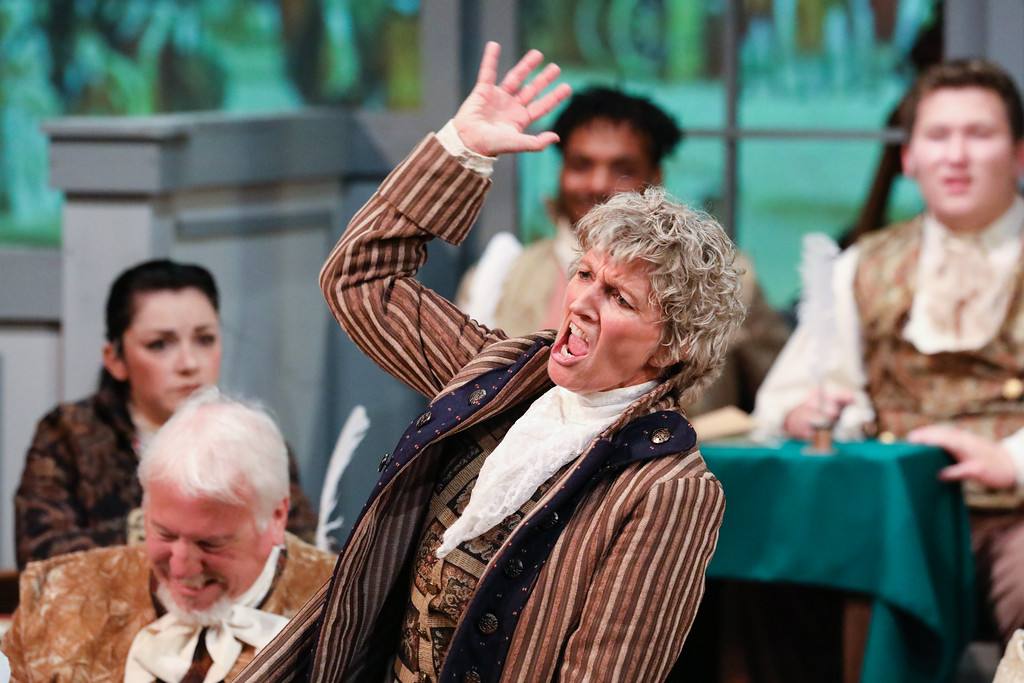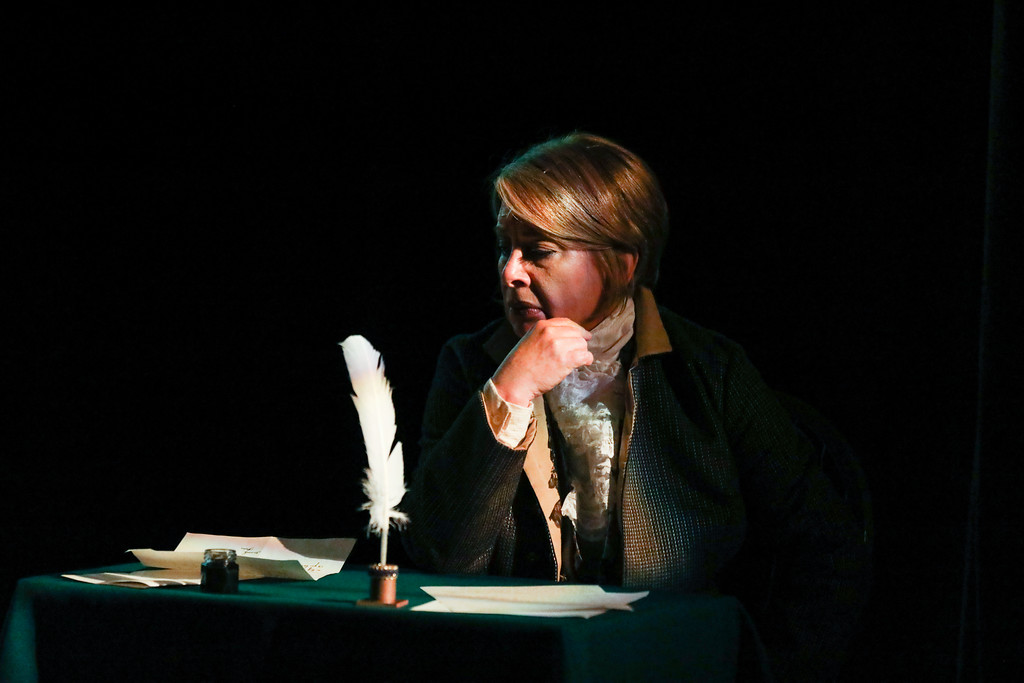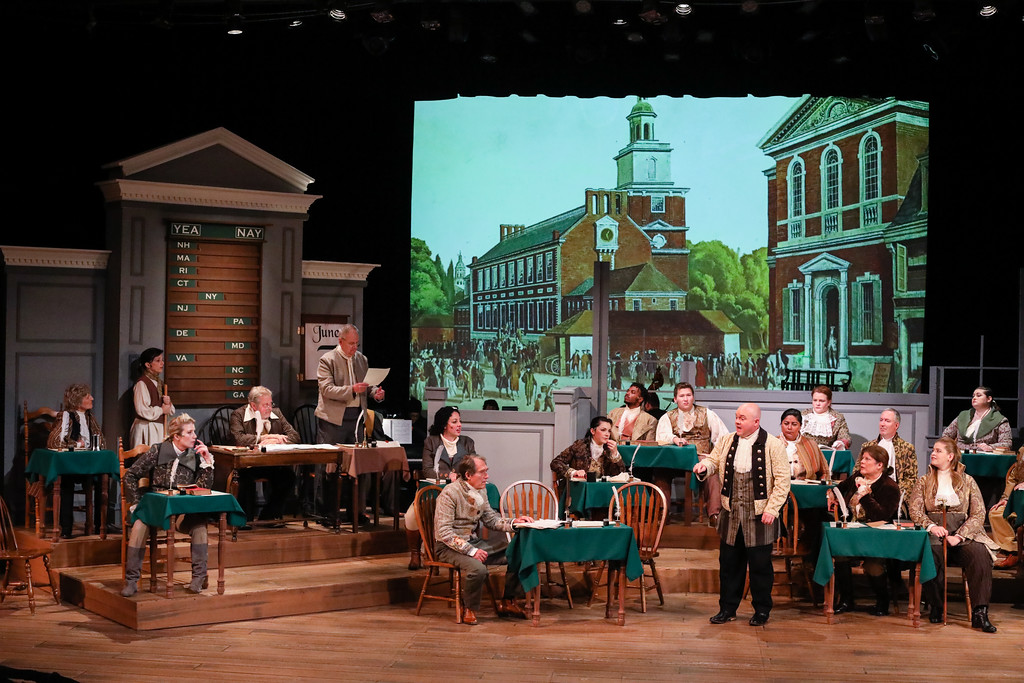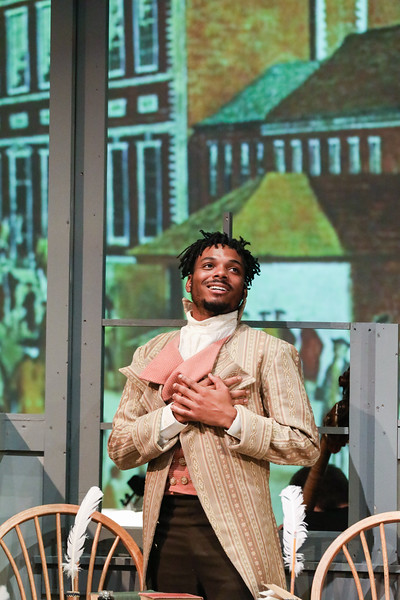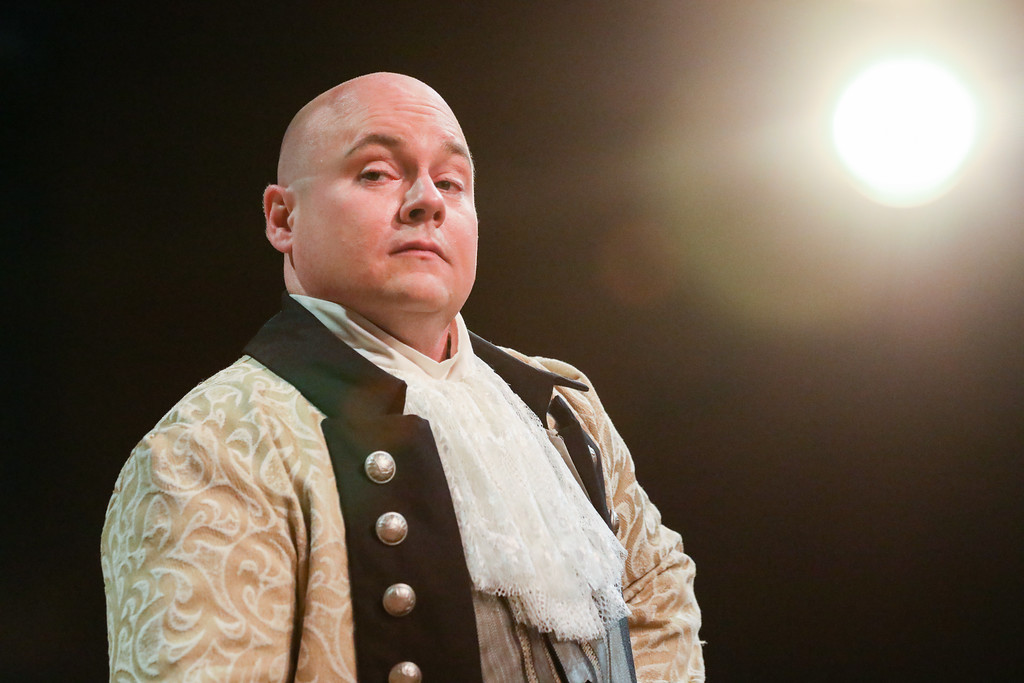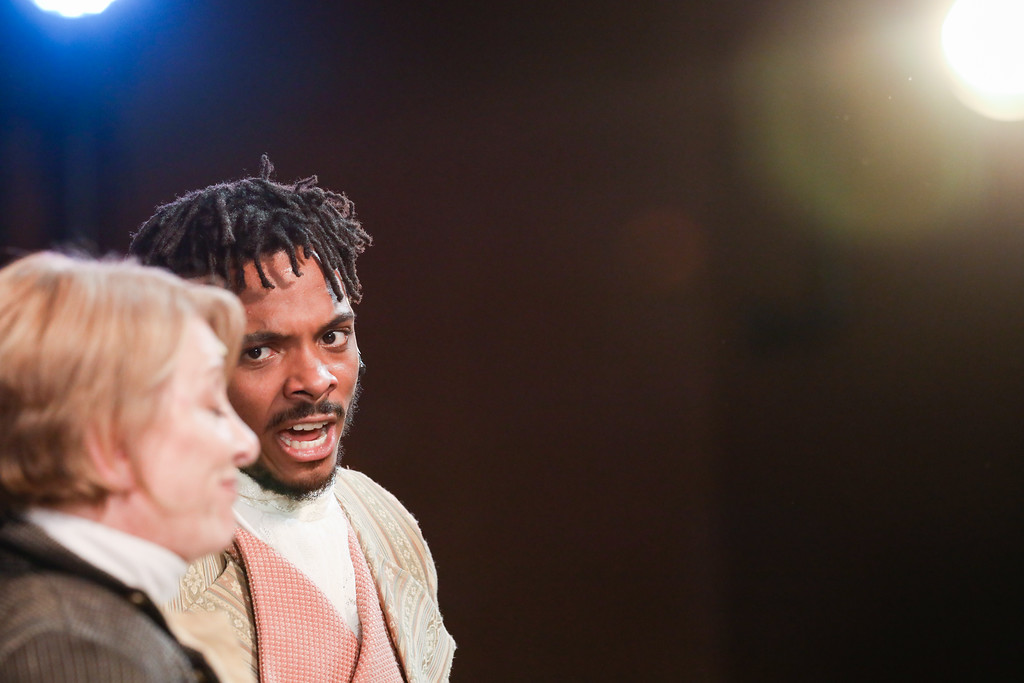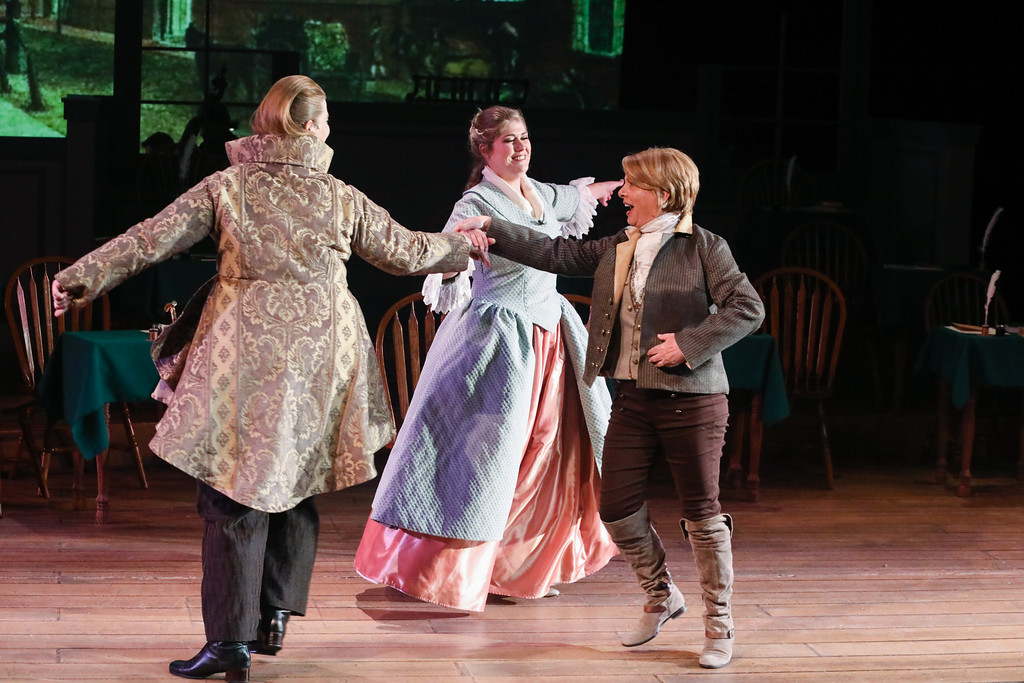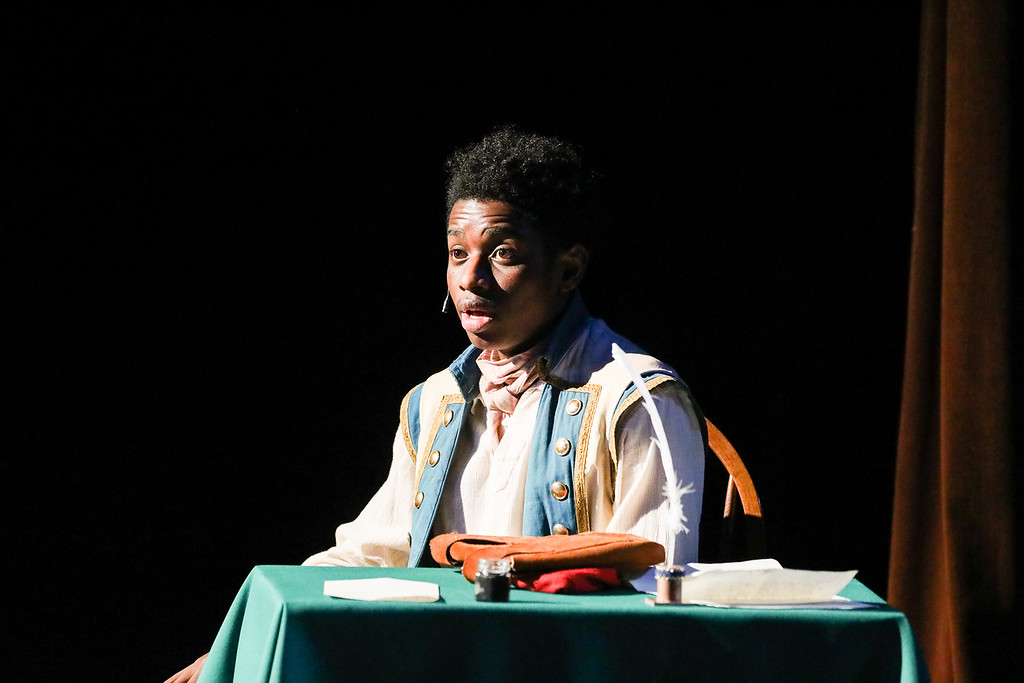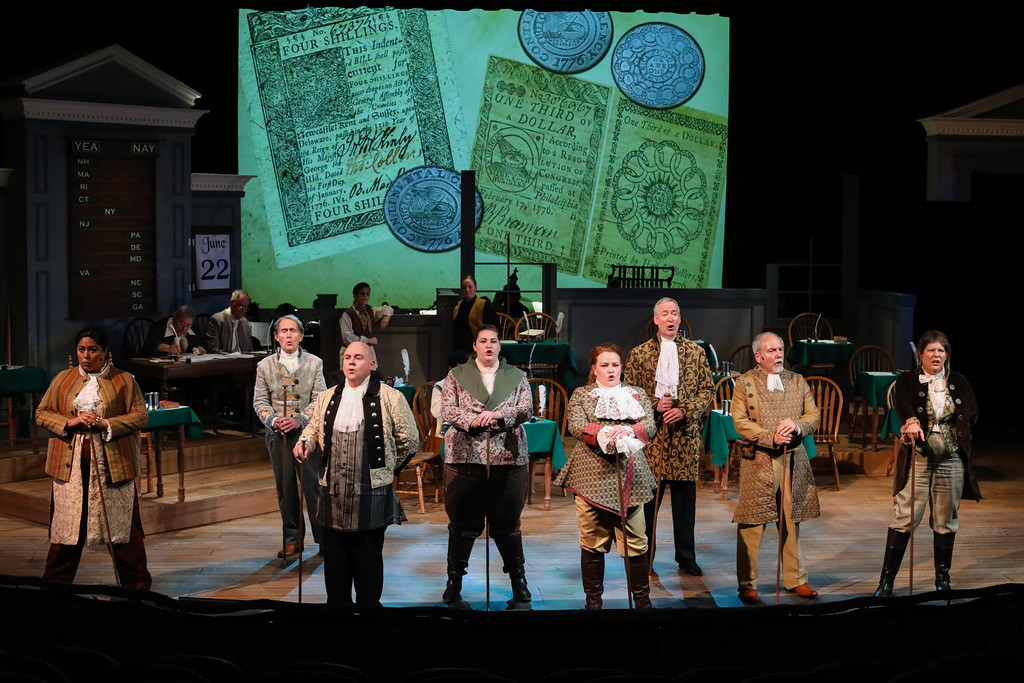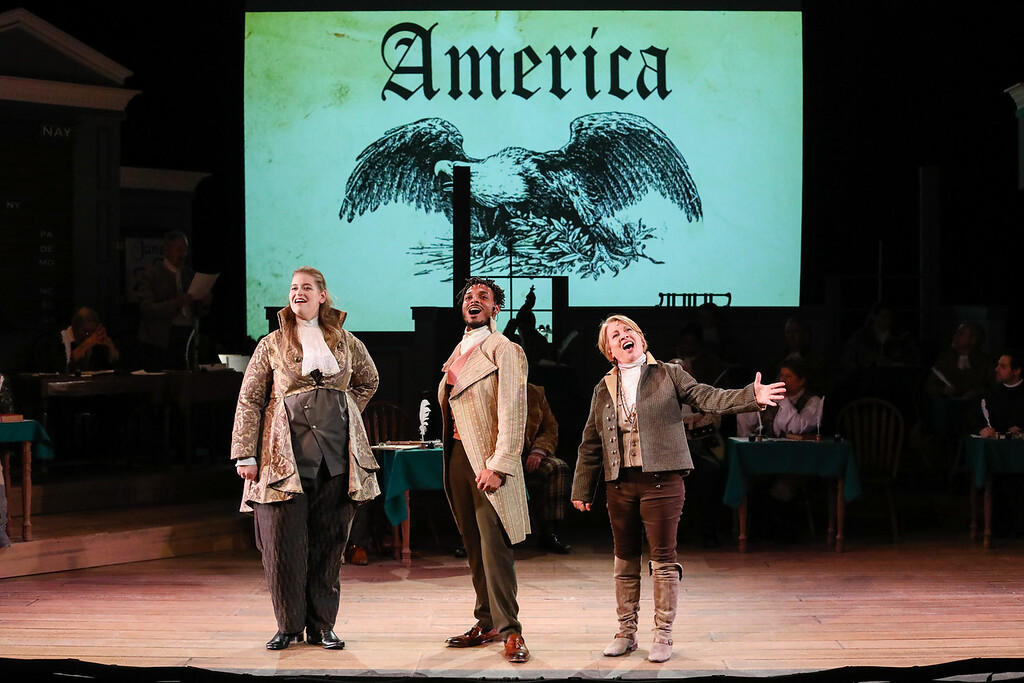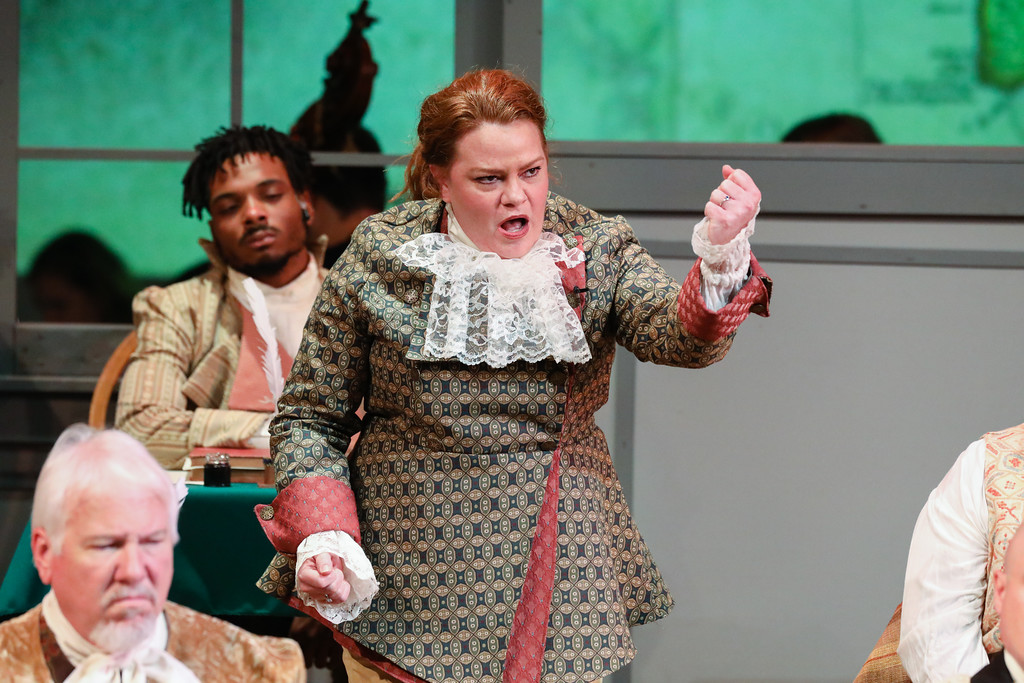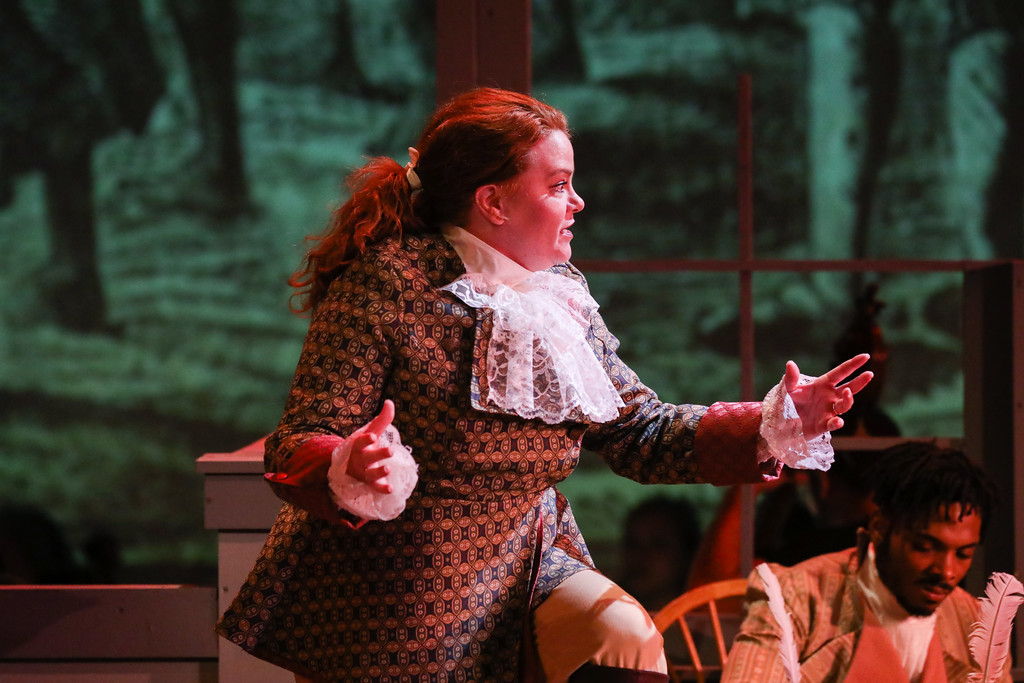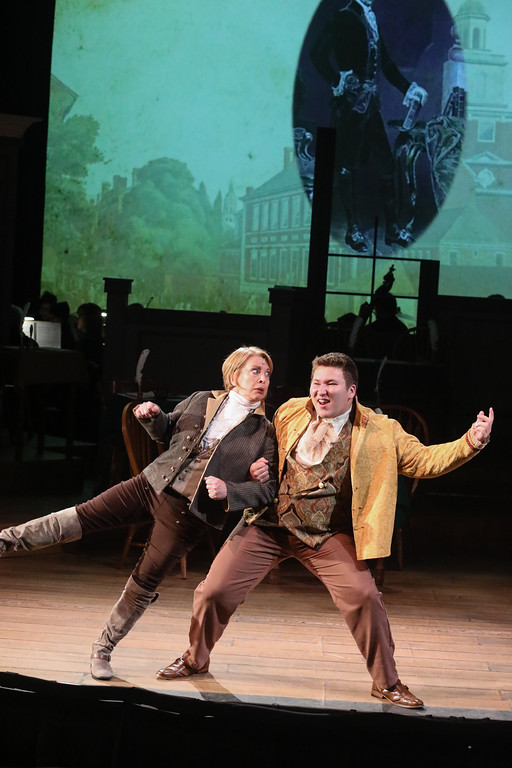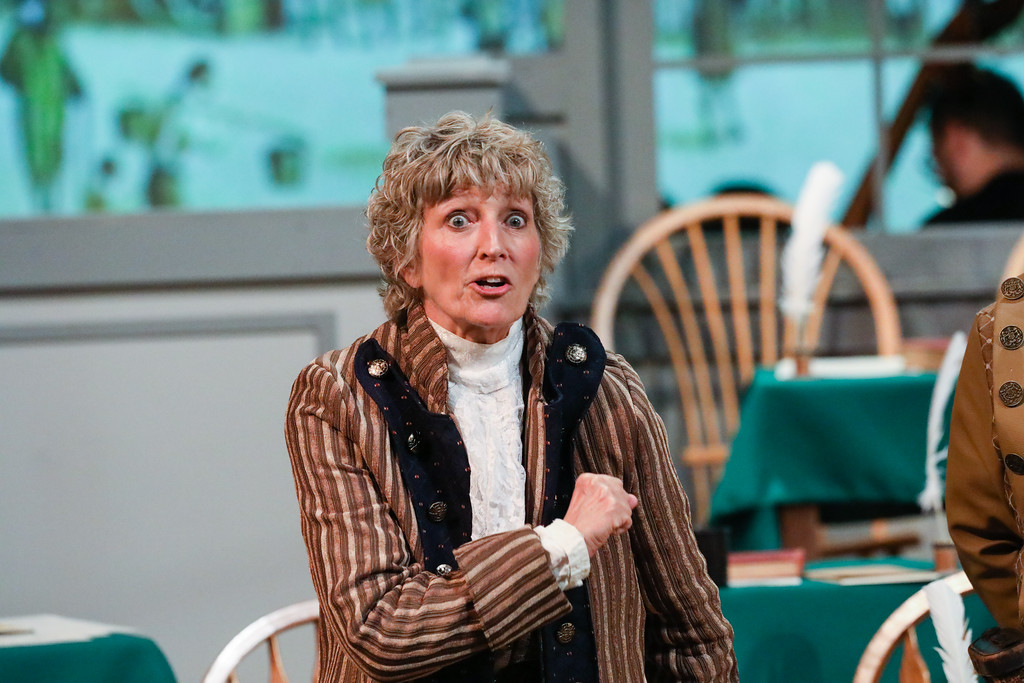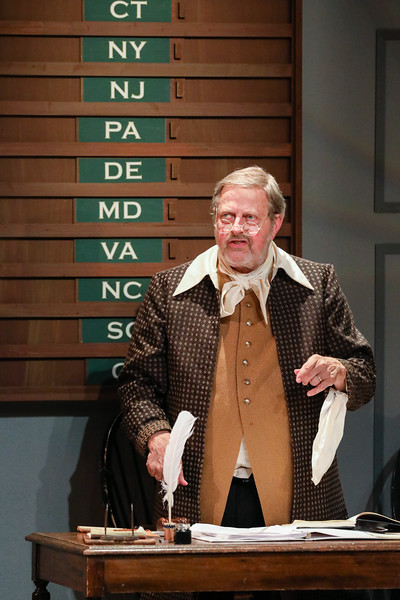 September 6 – 22, 2019
Kephart Theatre
---
1776: The Musical
Book by Peter Stone, Music and Lyrics by Sherman Edwards
History with a twist
It's the summer of 1776, and the nation is ready to declare independence… if only our founding fathers can agree to do it! 1776 follows John Adams of Massachusetts, Benjamin Franklin of Pennsylvania and Thomas Jefferson of Virginia as they attempt to convince the members of the Second Continental Congress to vote for independence from the shackles of the British monarchy by signing the Declaration of Independence. This gender and ethnically neutral production will show what our nation is truly all about.
Production sponsored by BANK VI
Orchestra & costumes co-sponsored by EDWARD JONES 
Orchestra & costumes co-sponsored by HERITAGE REAL ESTATE ADVISORS, LLC
John Hancock: Bob Jones
Josiah Bartlett: Lauren Bertram
John Adams: Vickee Spicer
Stephen Hopkins: Twila Schneiders
Roger Sherman: Sylvia Kvacik
Lewis Morris: Gilda Alvarez
Robert Livingston: Loren Young
Rev. Jonathan Witherspoon: Chaz Coberly
Benjamin Franklin: Erin Gallion
John Dickinson: William R. Brown
James Wilson: Rachel Pearson
Caesar Rodney: Kellan Arpke
Col. Thomas McKean: Steve Stockham
George Read: John Ryberg
Samuel Chase: Elizabeth-Ali Schade
Richard Henry Lee: Eric Stockham
Thomas Jefferson: Ezekiel McGhee
Joseph Hewes: Ellen Fixsen
Edward Rutledge: Jill M. French
Dr. Lyman Hall: David Morris
Charles Thomson: Scott Price
Andrew McNair: Sandy Houltberg
Abigail Adams: Kat Shaft
Martha Jefferson: Zoe Rea
Courier: Joshua Cunningham
Leather Apron: Jessica Ferguson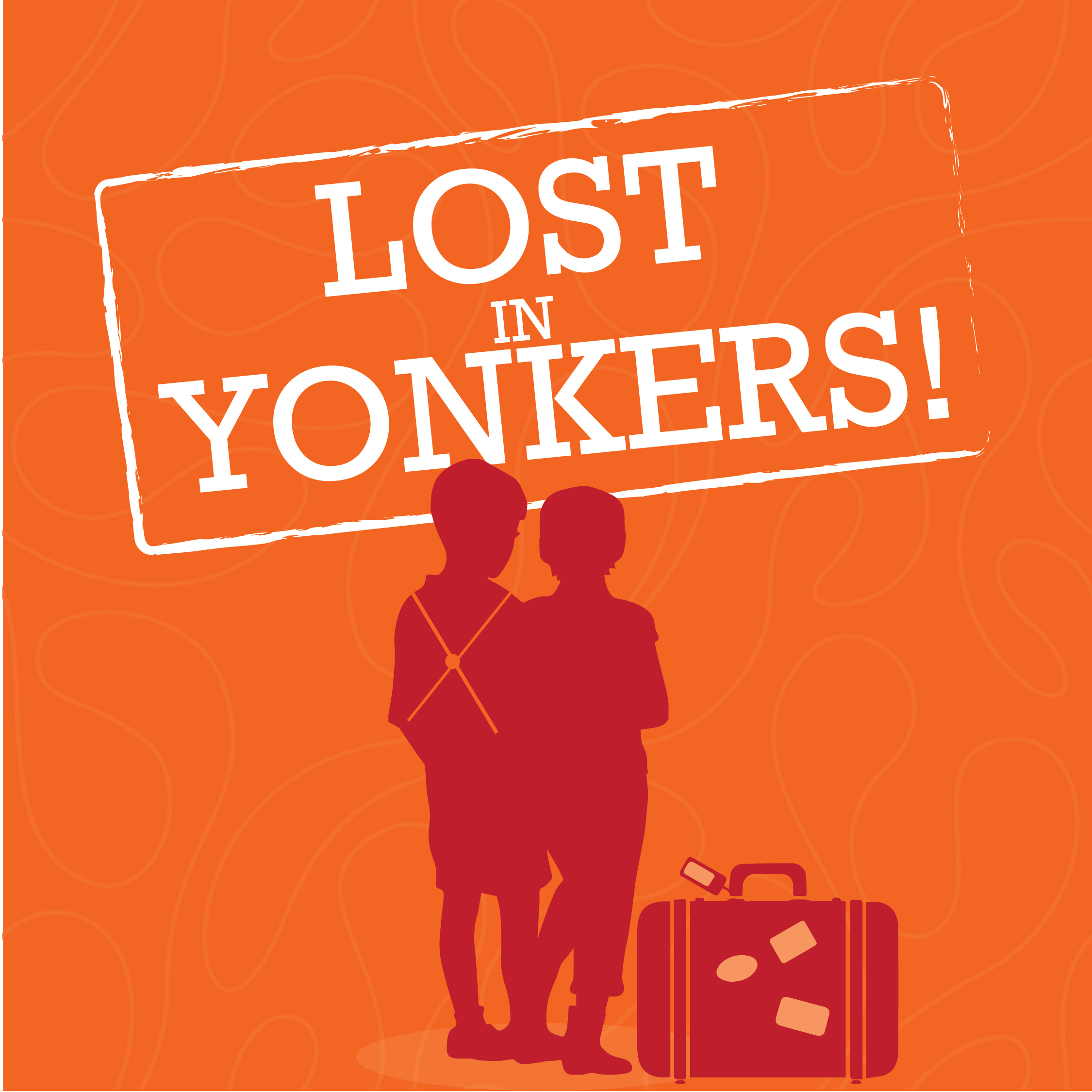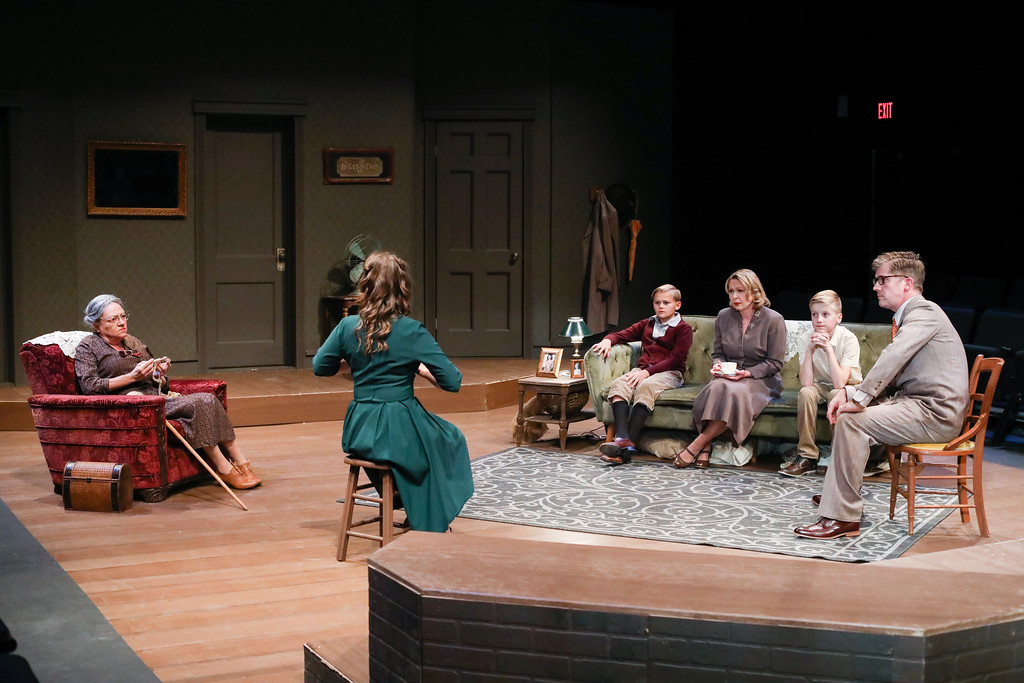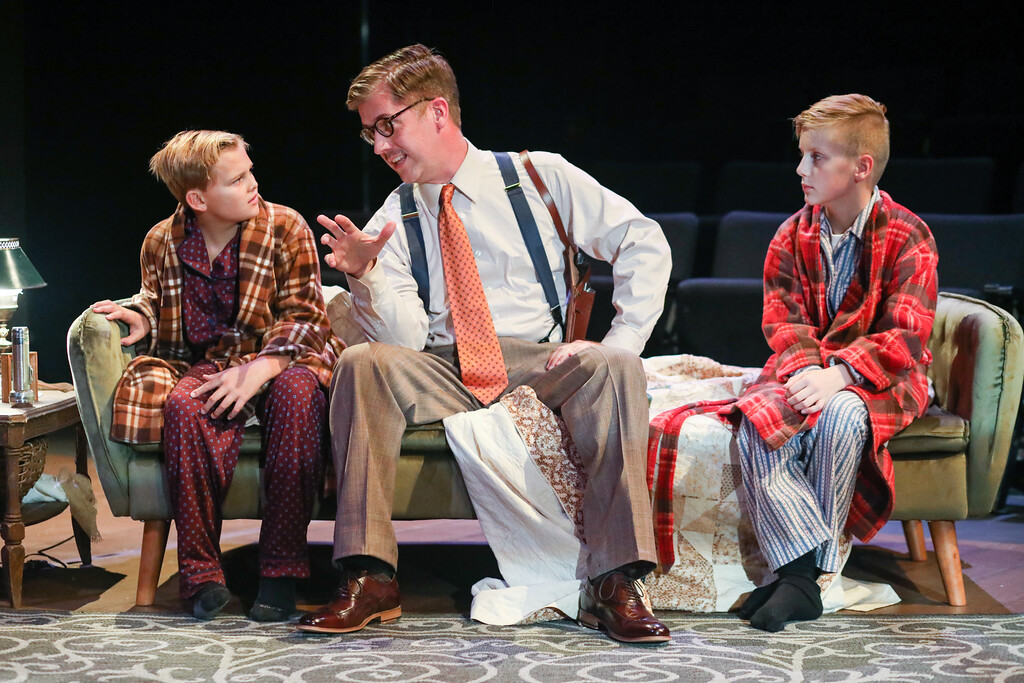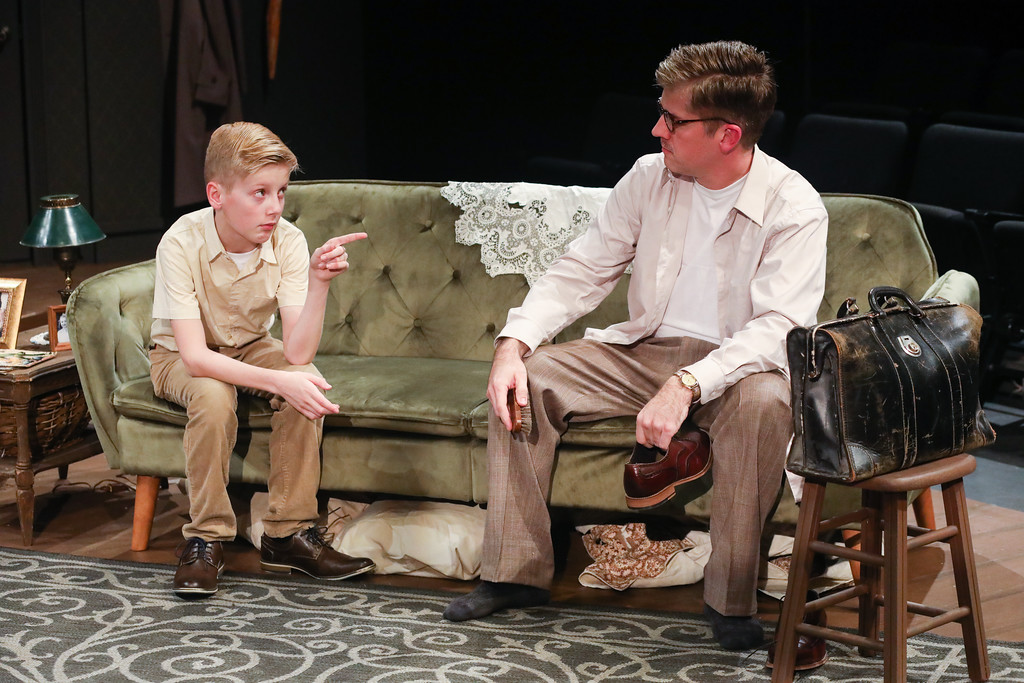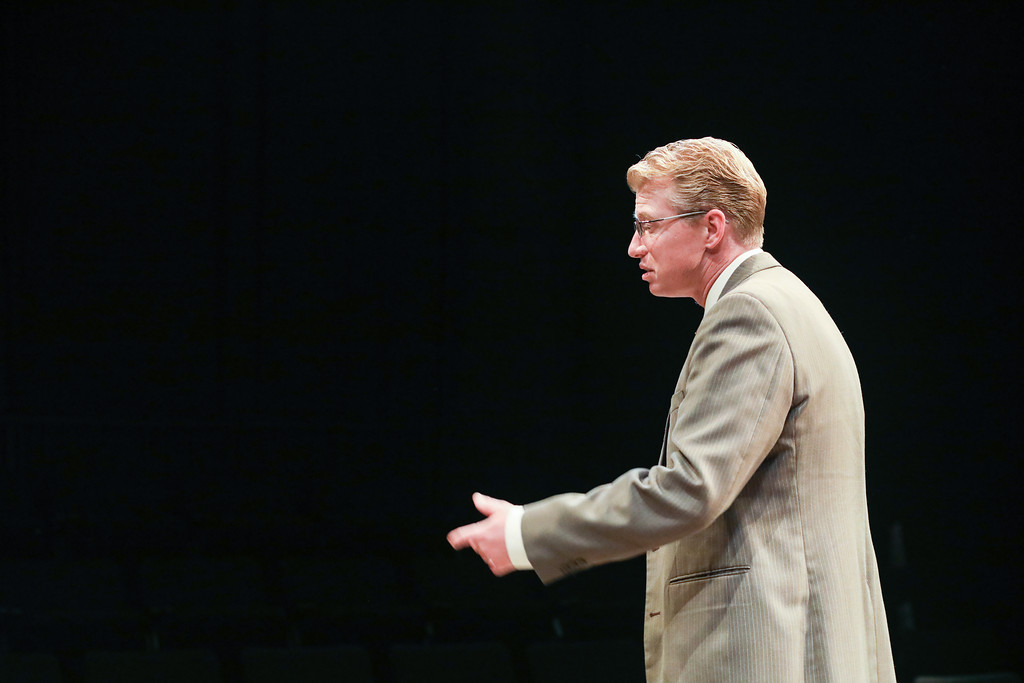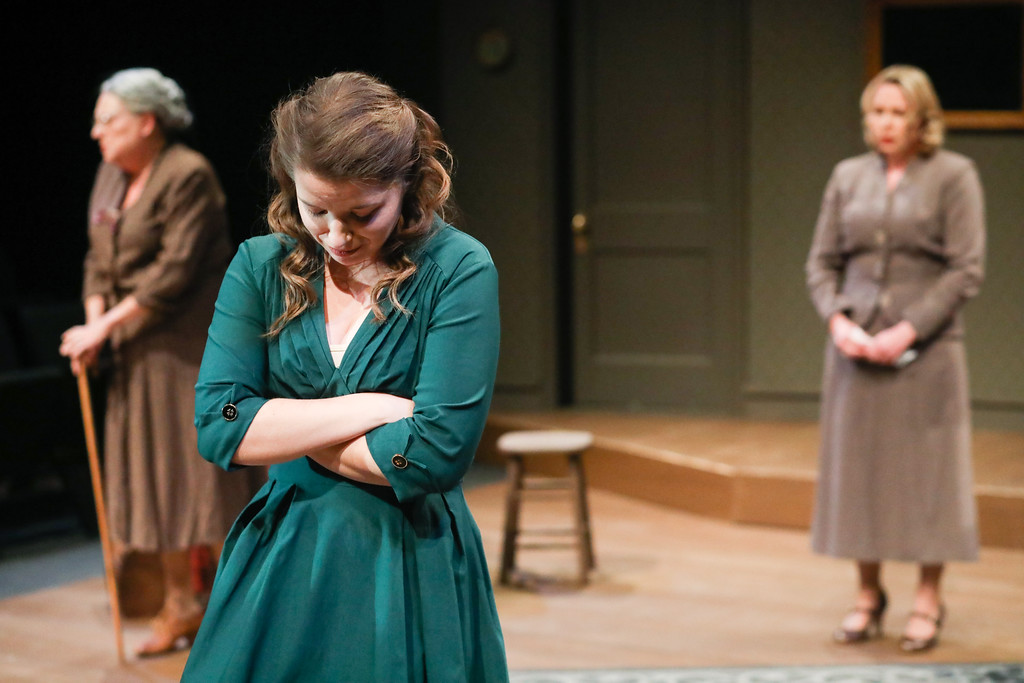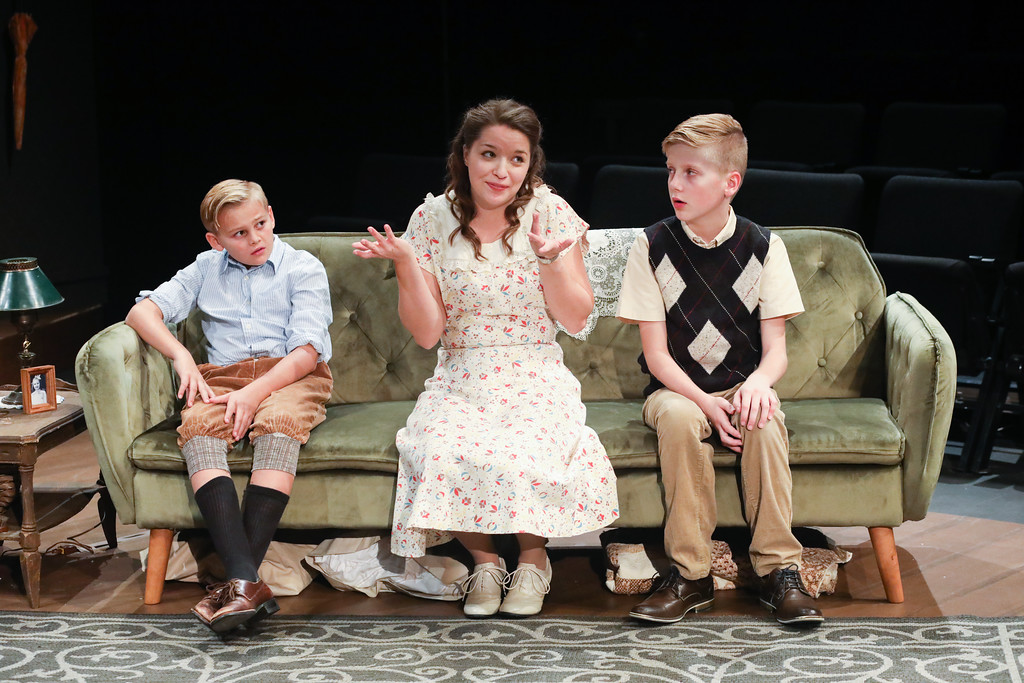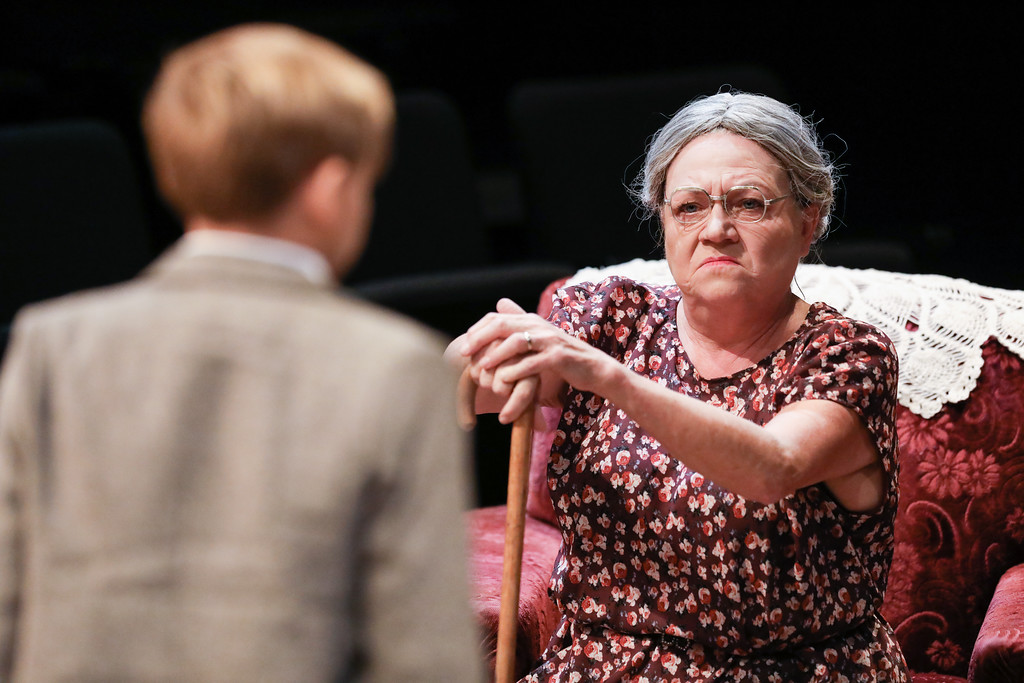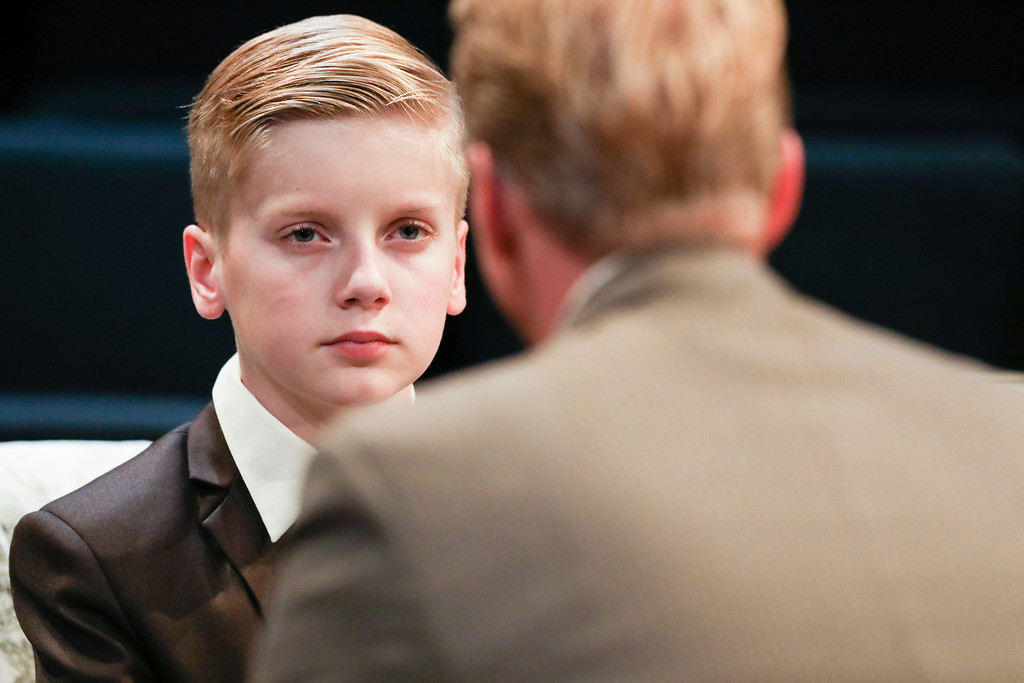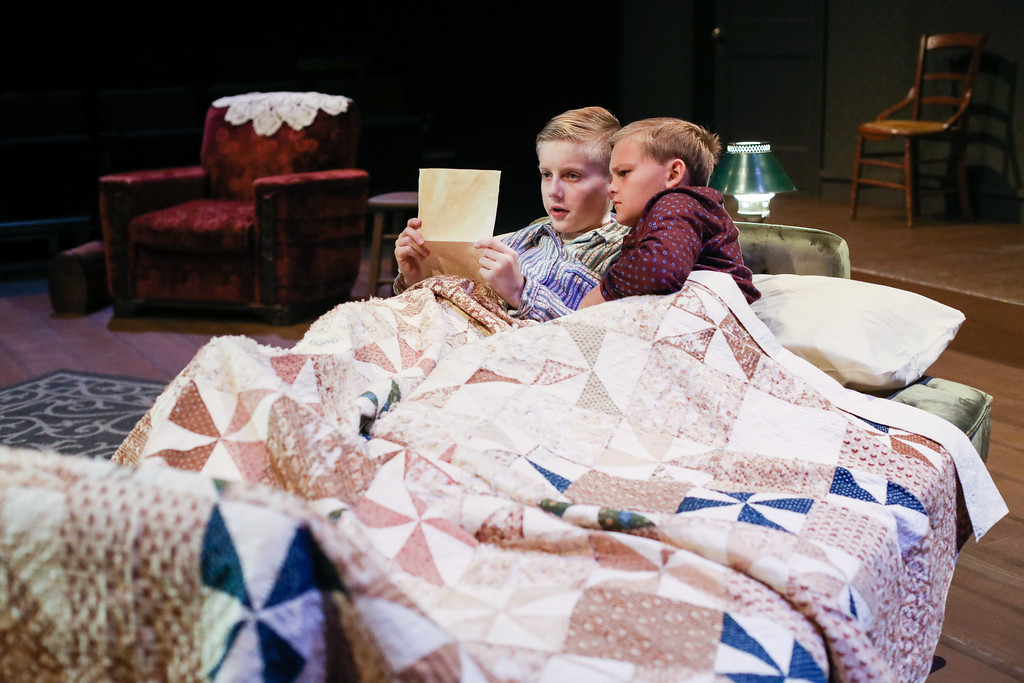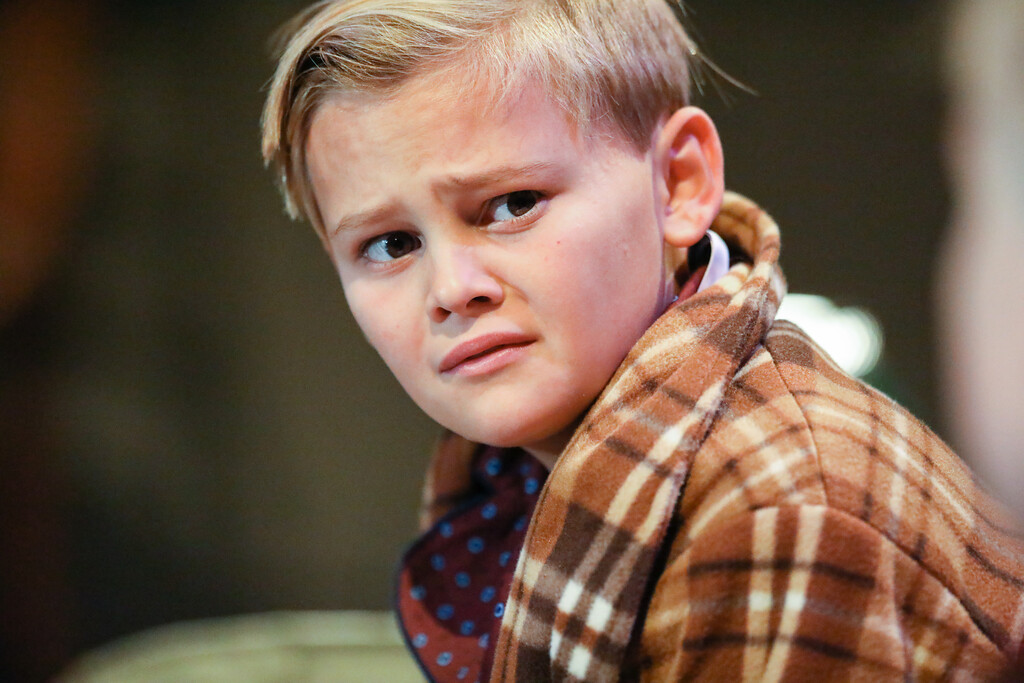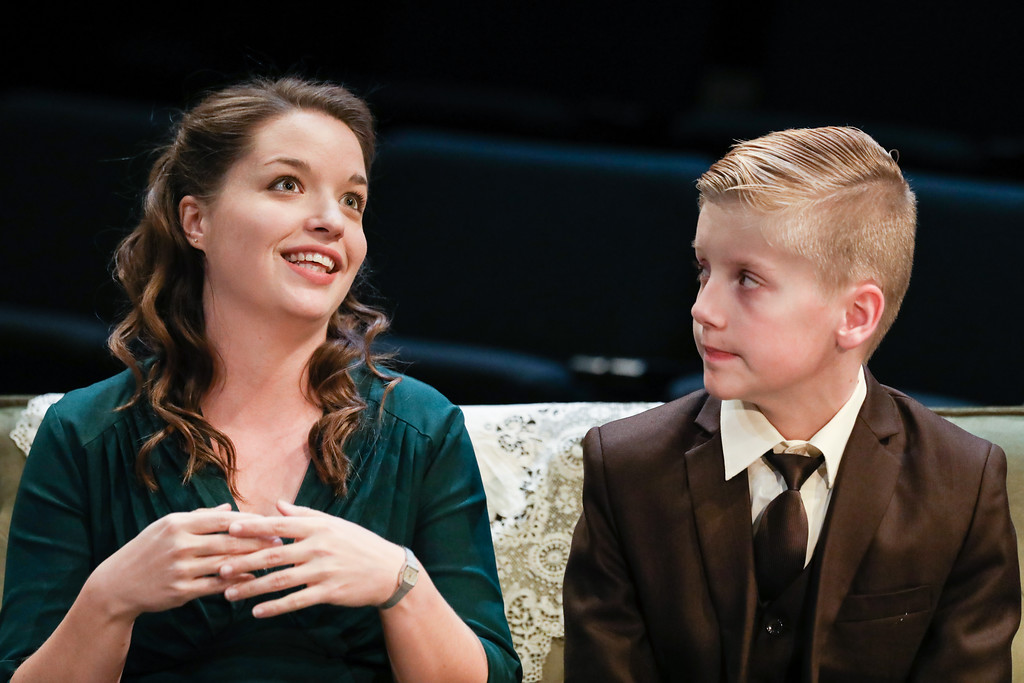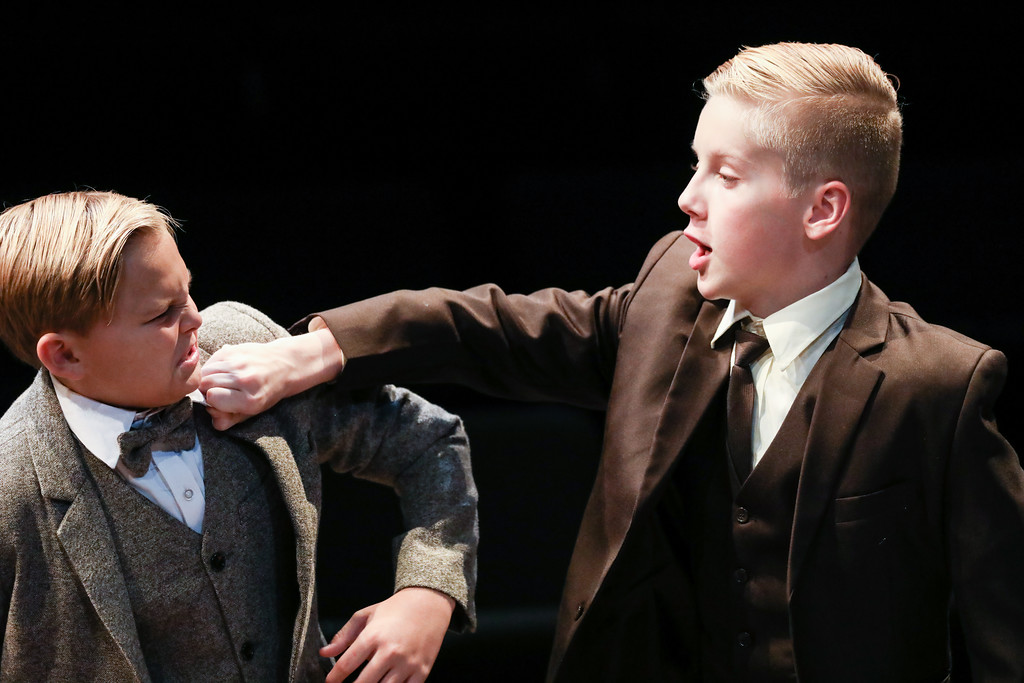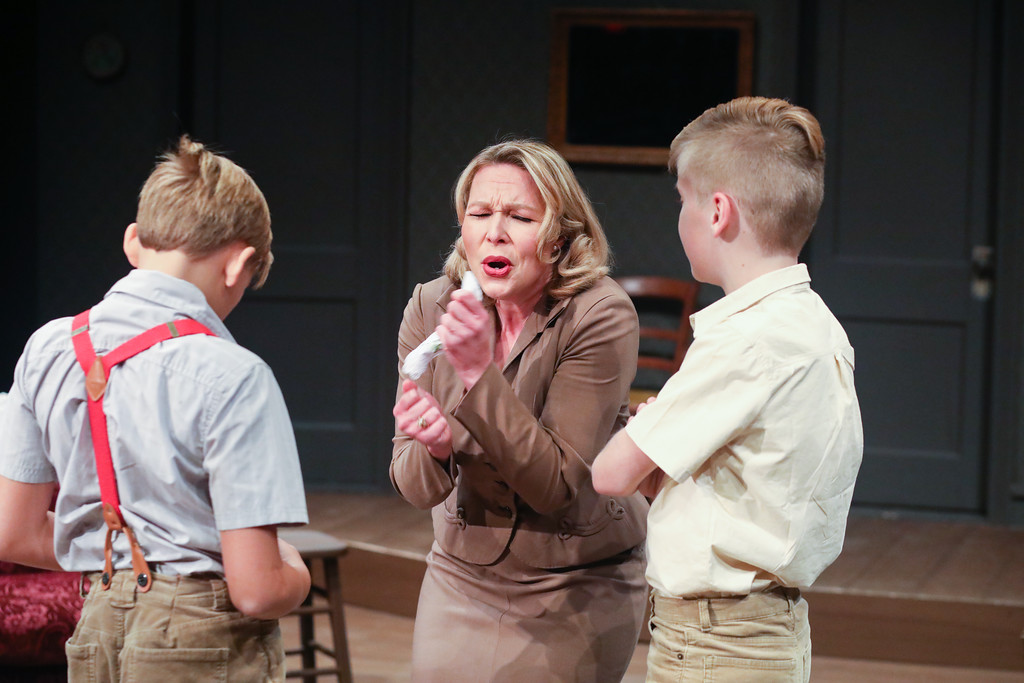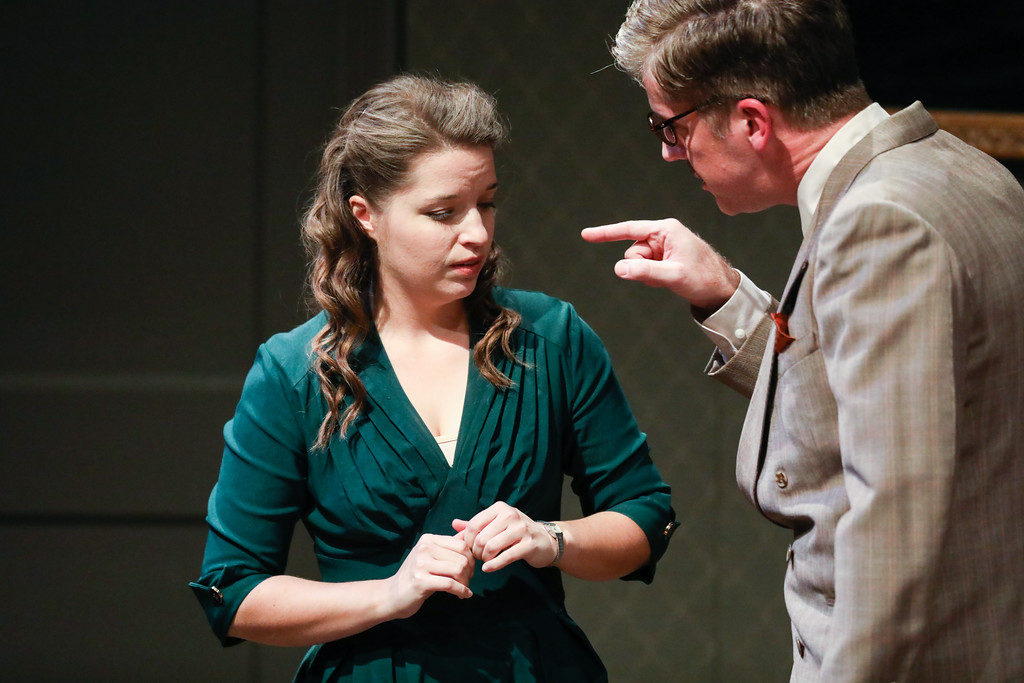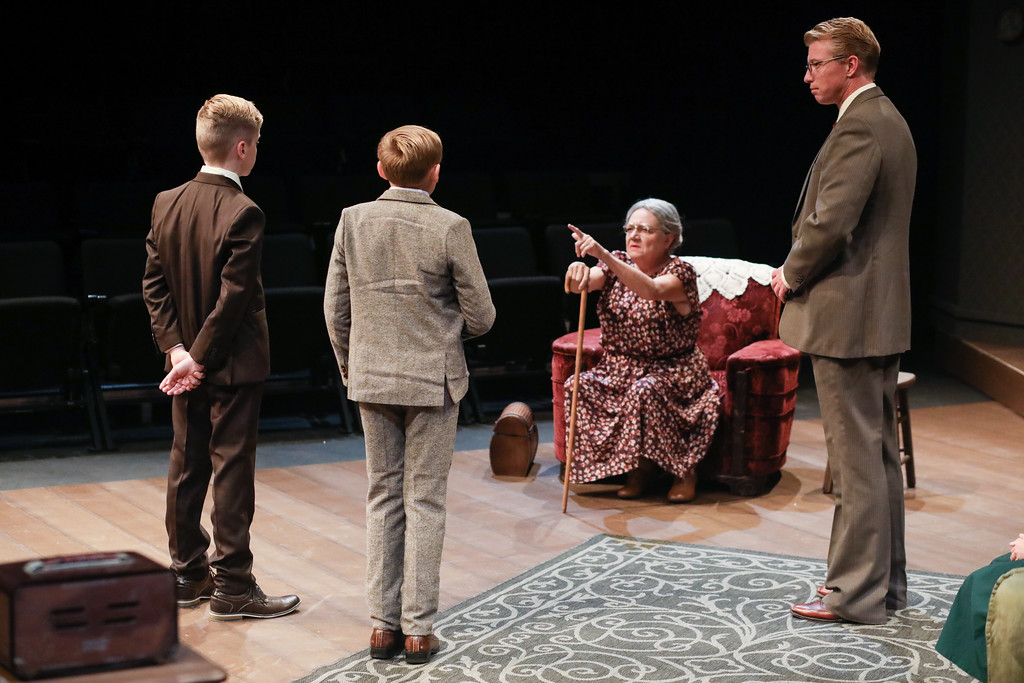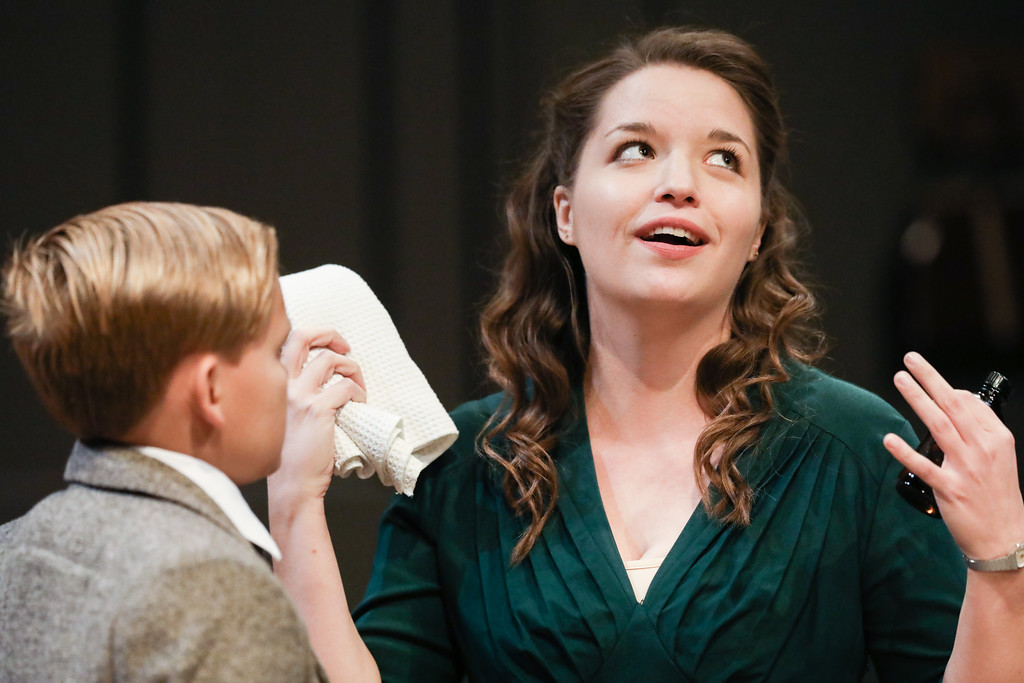 October 18 – November 3, 2019
Sunflower Financial Theatre
---
Lost in Yonkers
By Neil Simon
Family matters
At the beginning of World War II, we meet Bella, thirty-five years old, mentally challenged, and living at home with her mother, stern Grandma Kurnitz. Her ne'er-do-well brother, Eddie, deposits his two young sons on the old lady's doorstep, and takes to the road as a salesman. The boys are left to contend with Grandma, with Bella and her secret romance, and uncle Louie, a small-time hoodlum in a strange new world called Yonkers.
Sponsored by COLDWELL BANKER, ANTRIM-PIPER WENGER REALTORS and KCOE ISOM
Arty – Will Ebel
Grandma– Sue Trigg
Eddie – Eugene Hale
Gert – Gin Hoffman
Bella – Rebecca Downing
Louie – Michael Freeland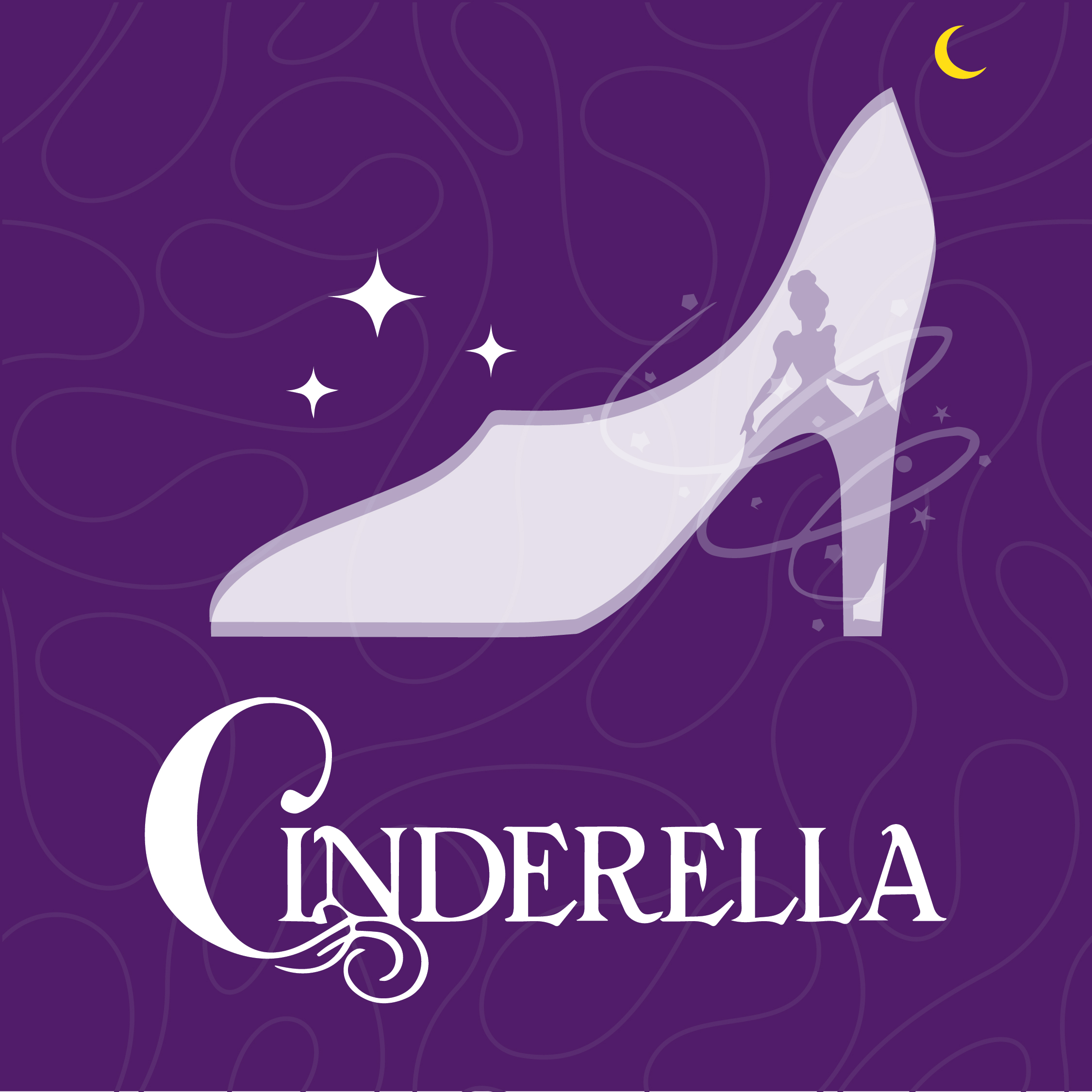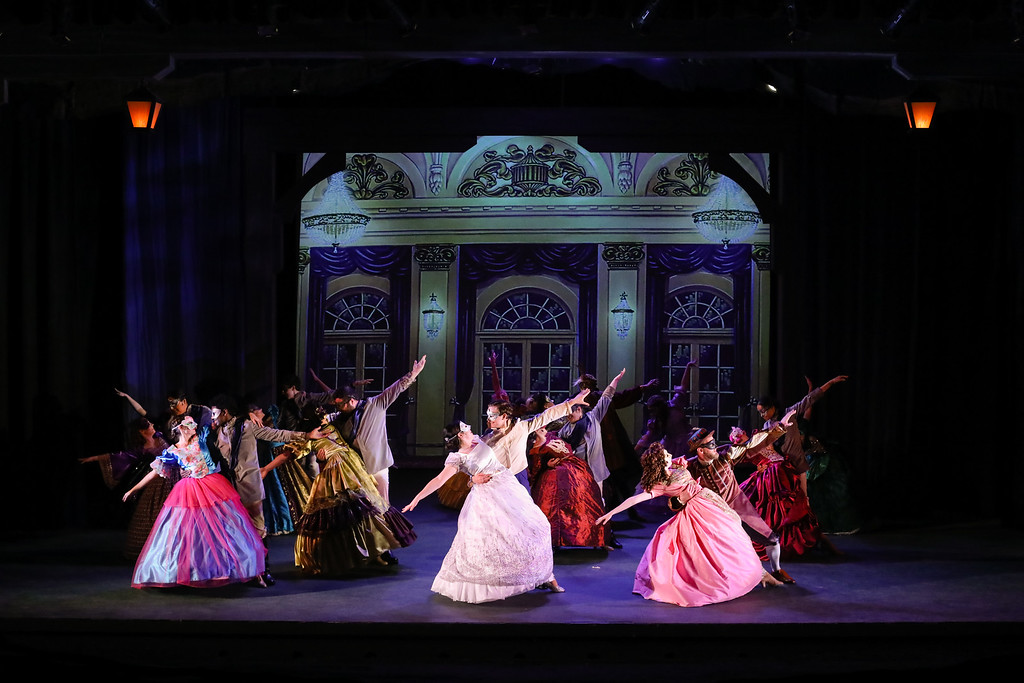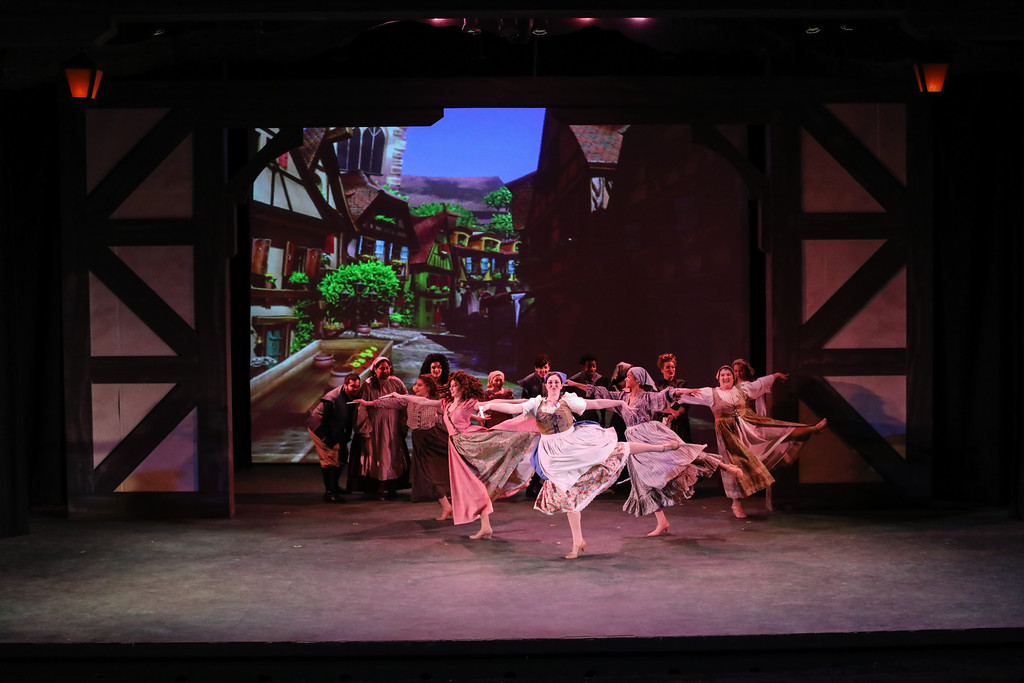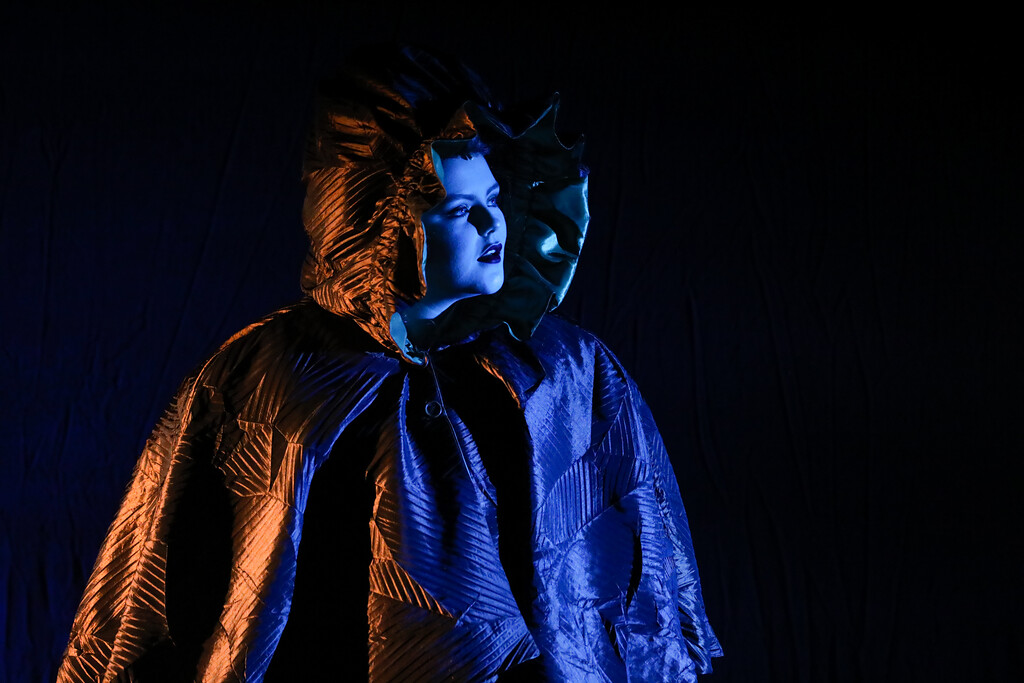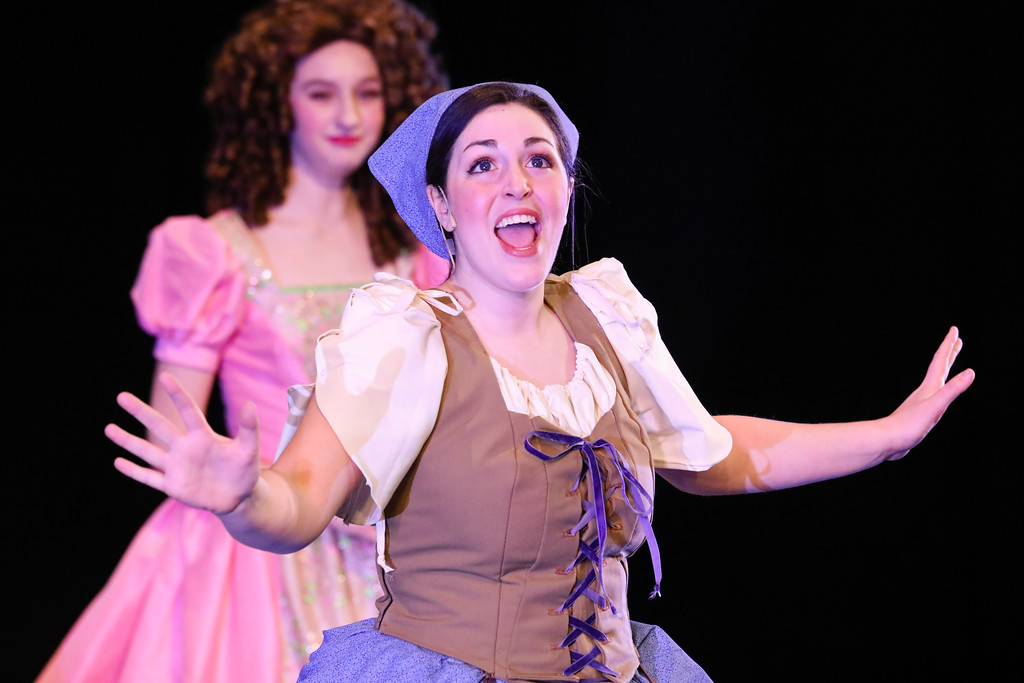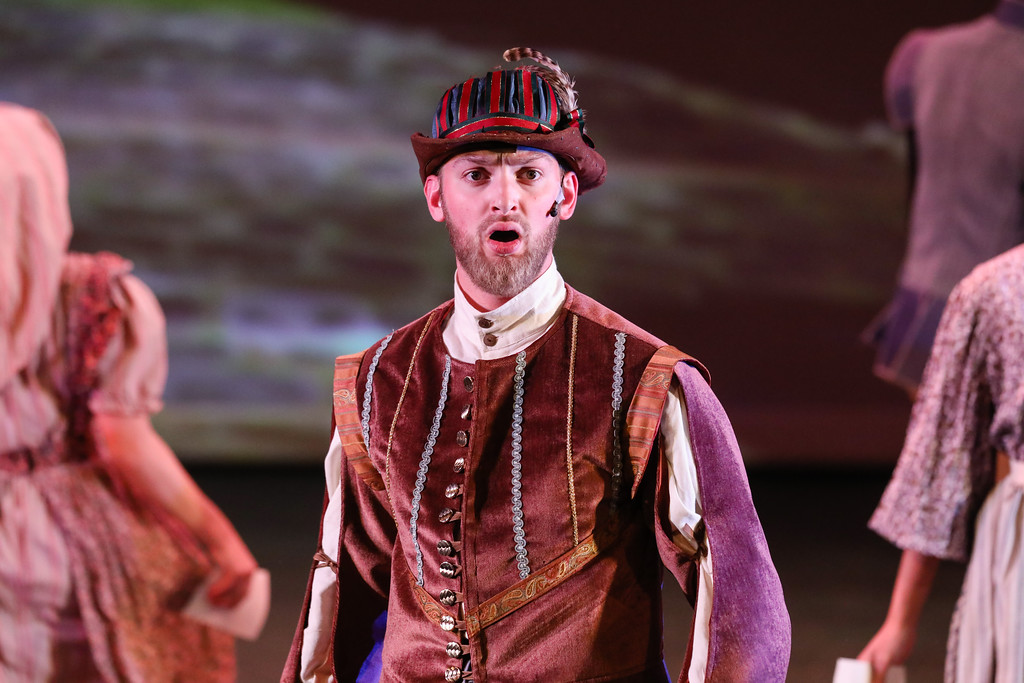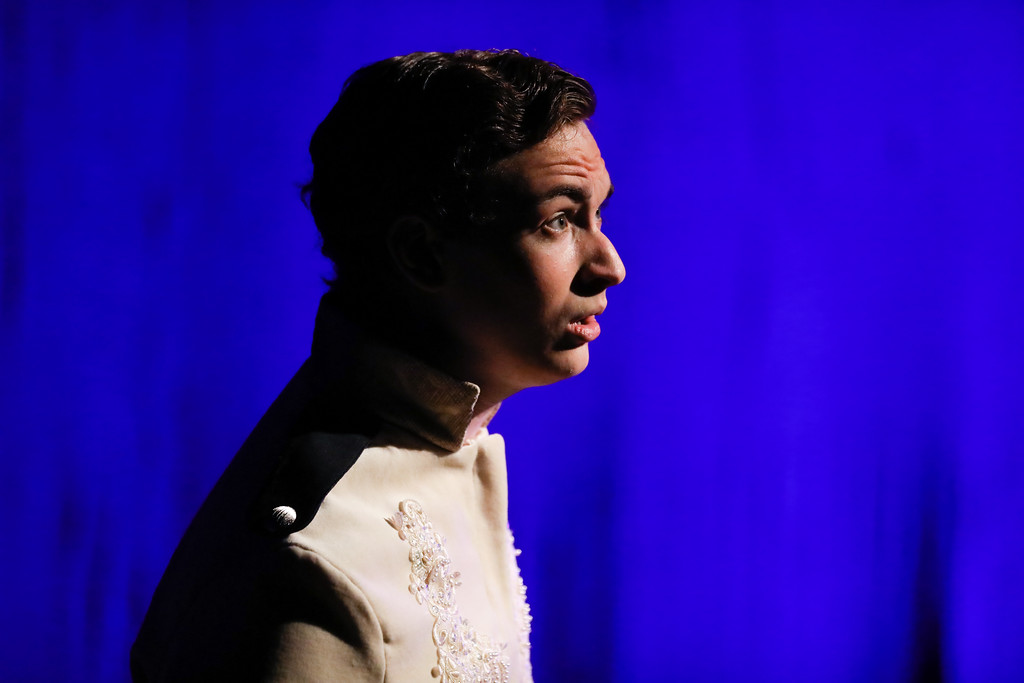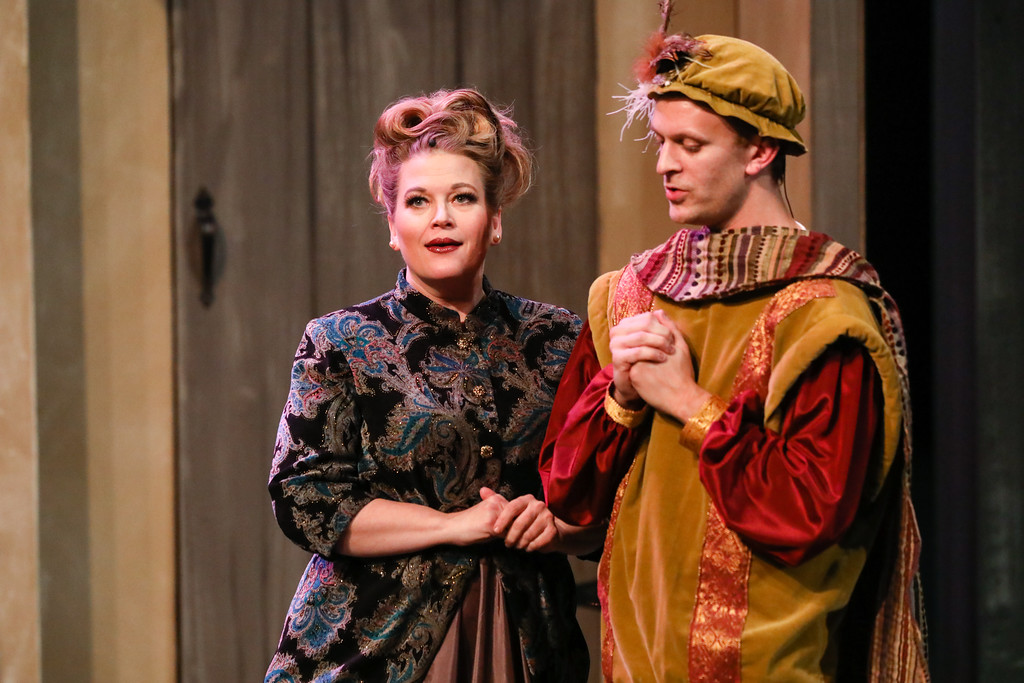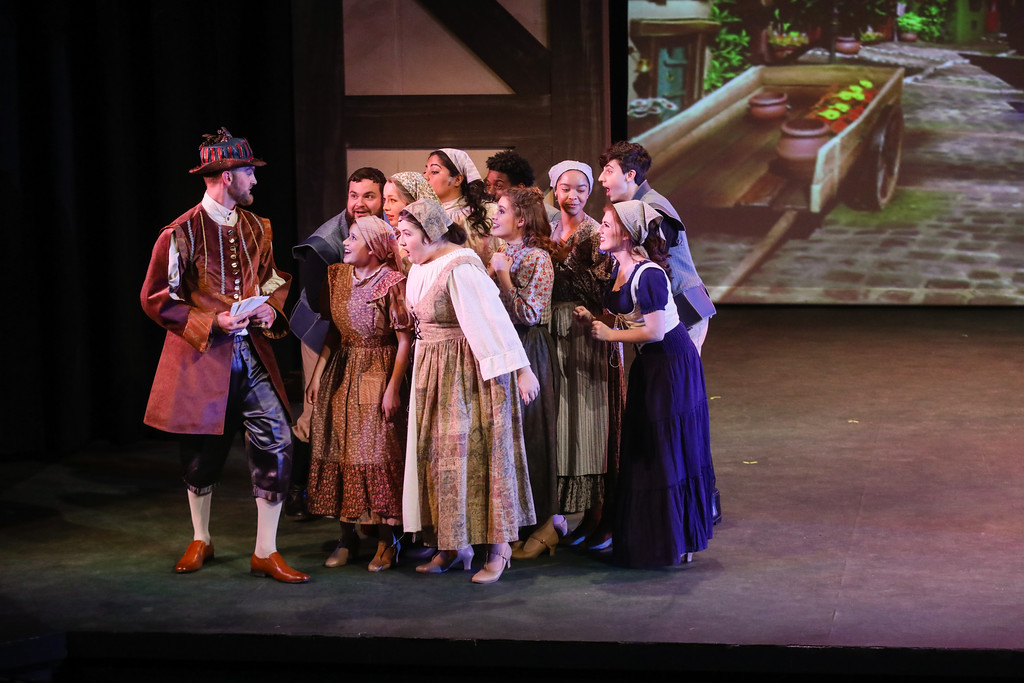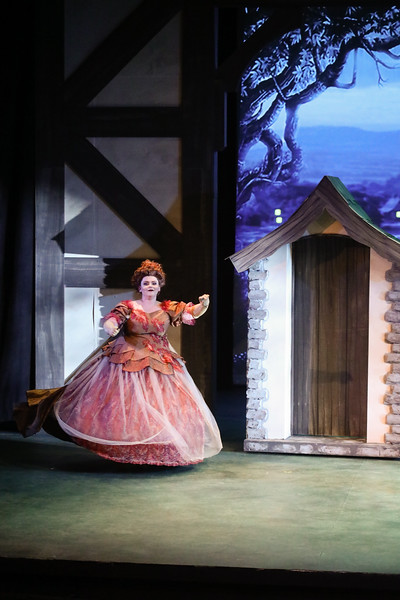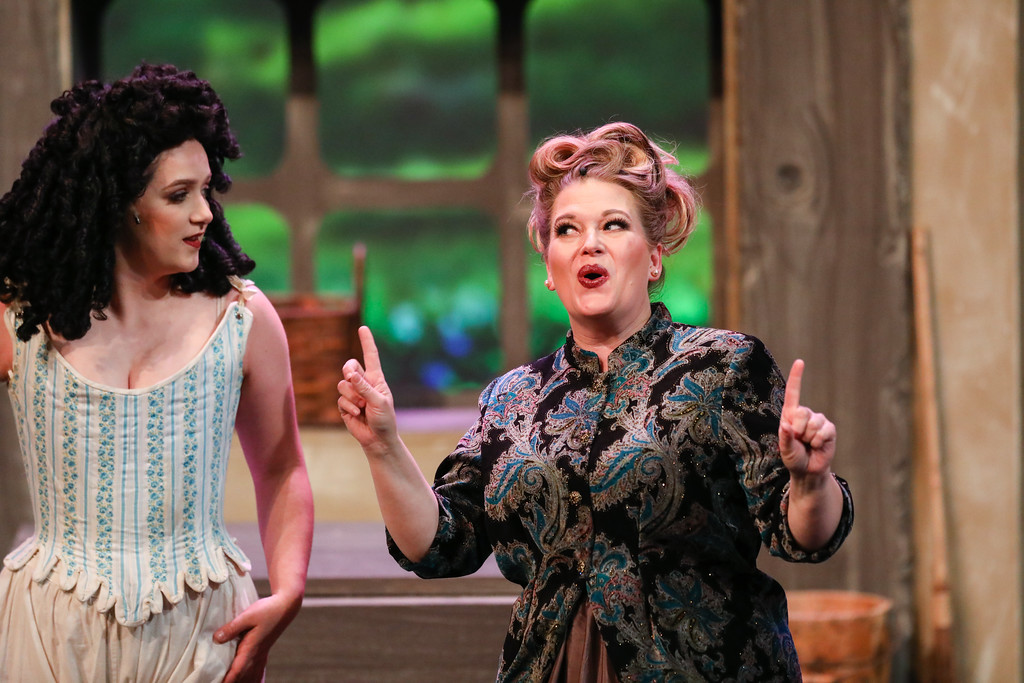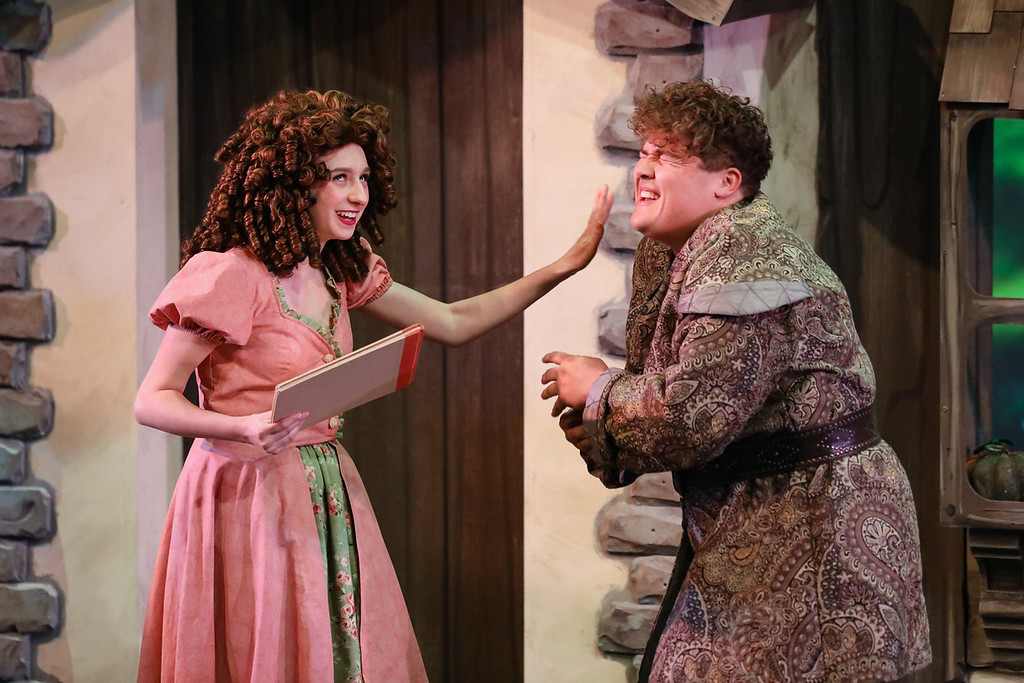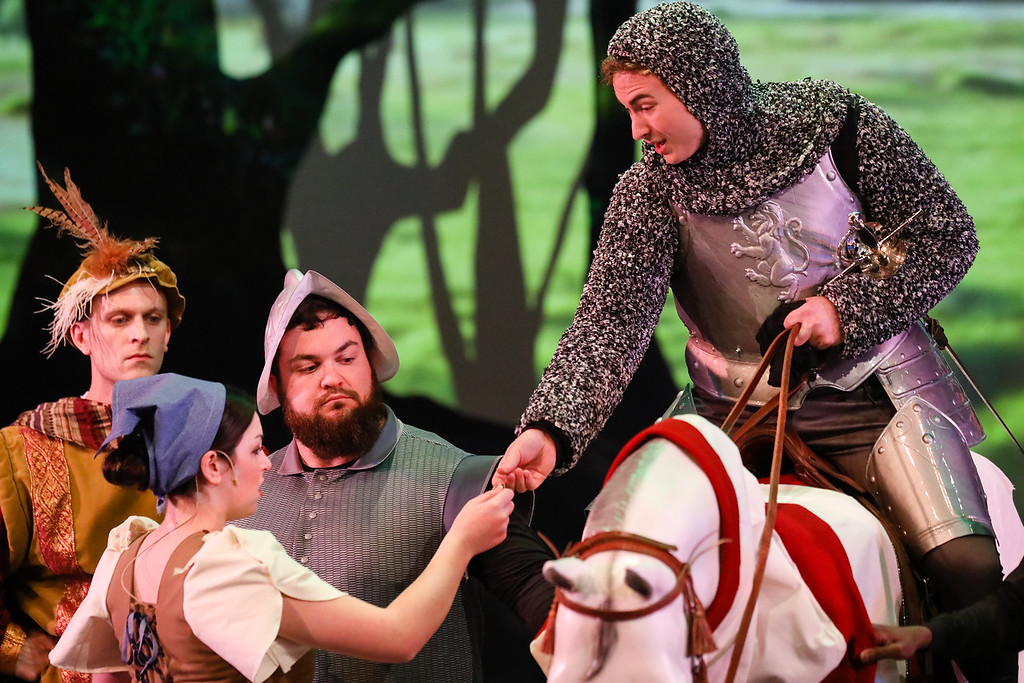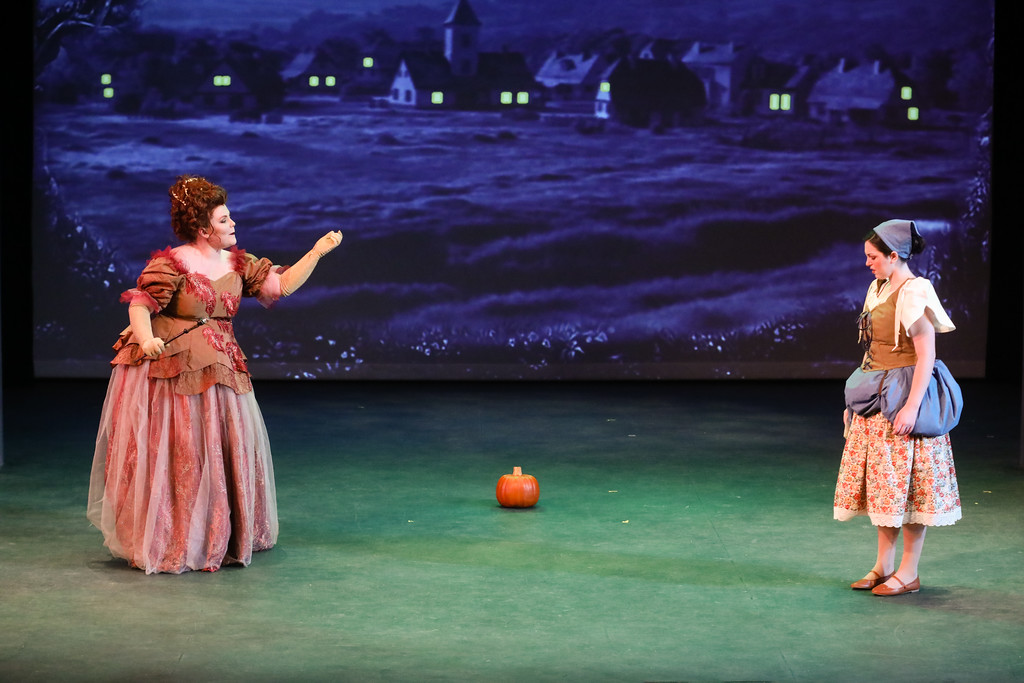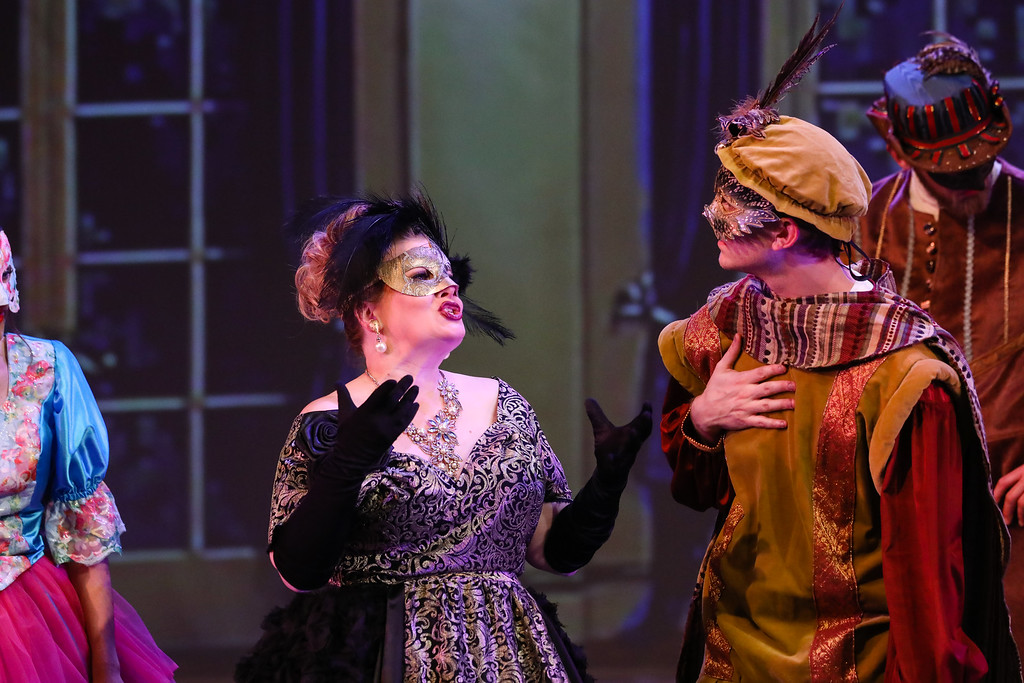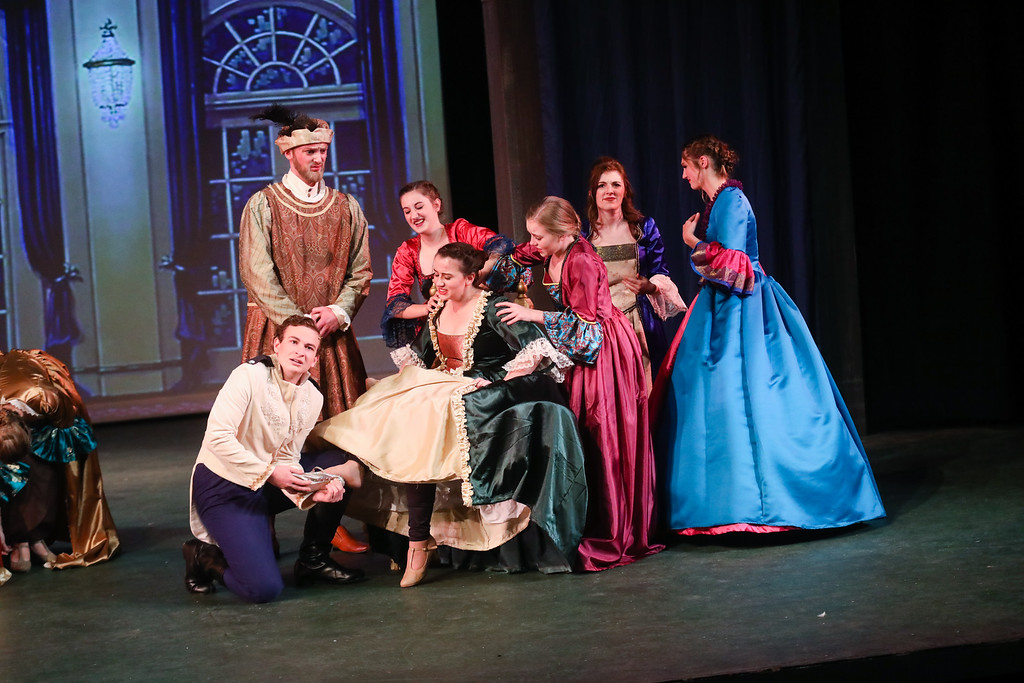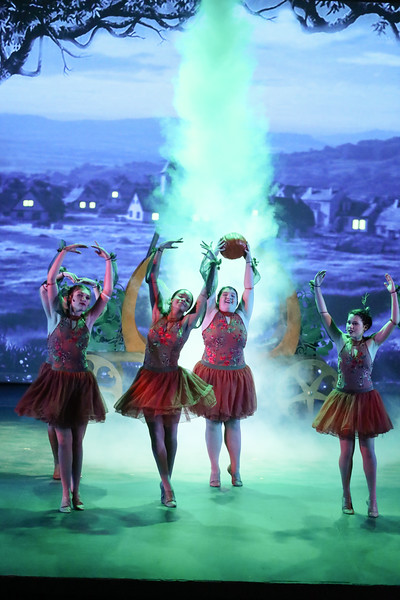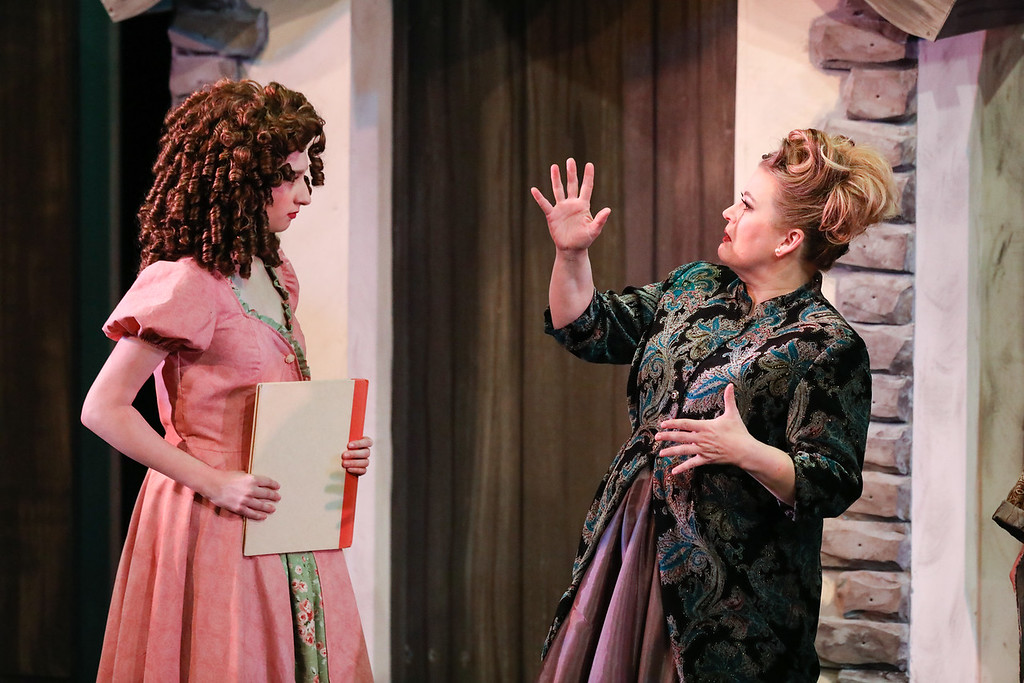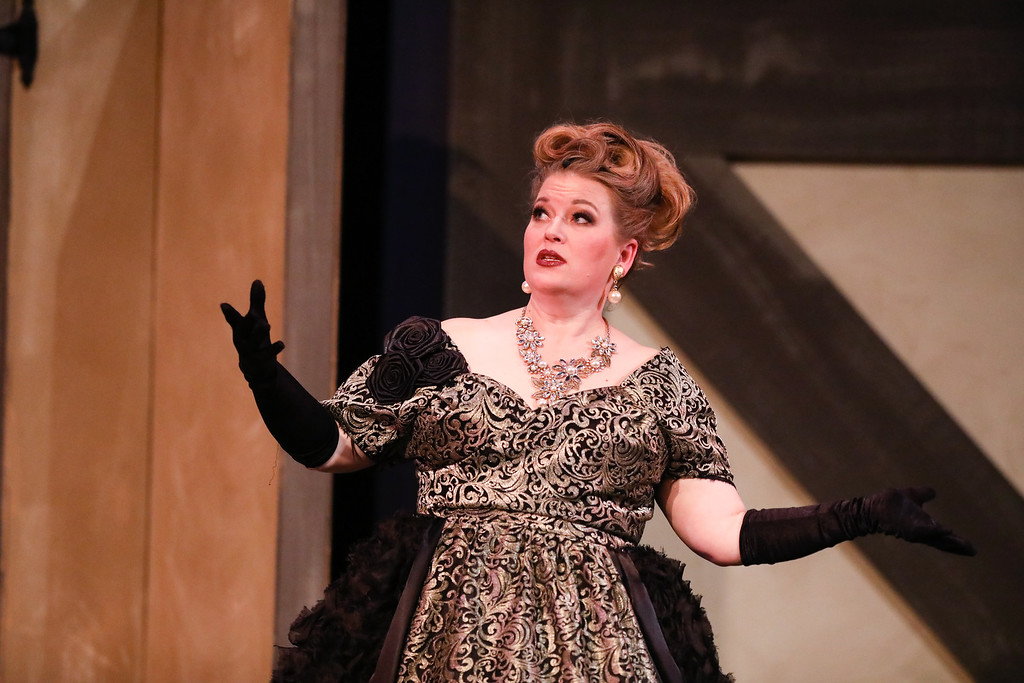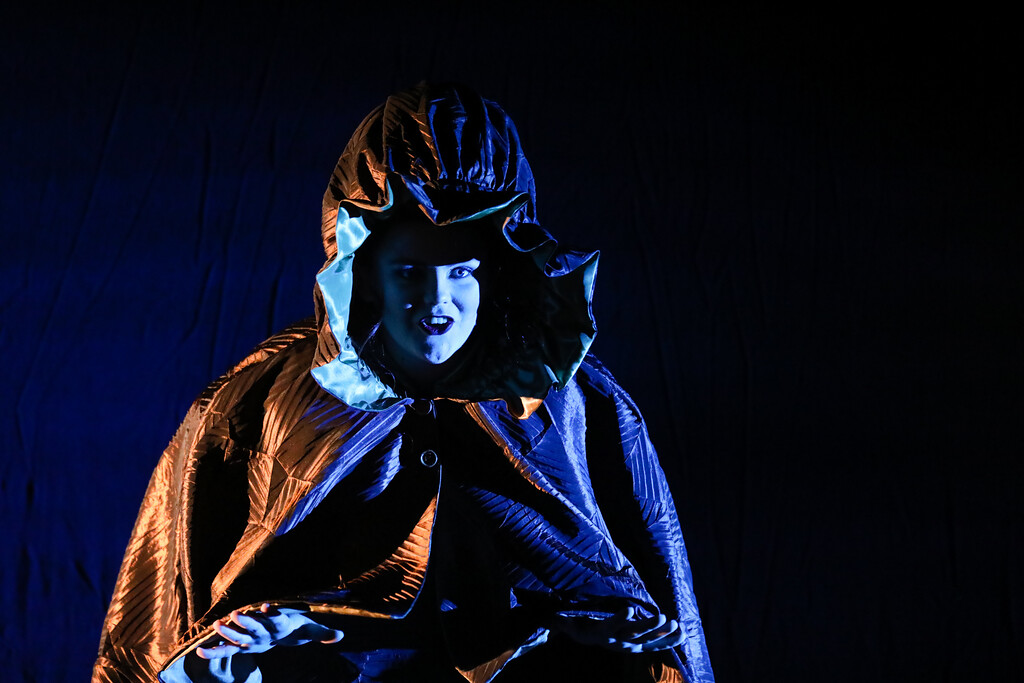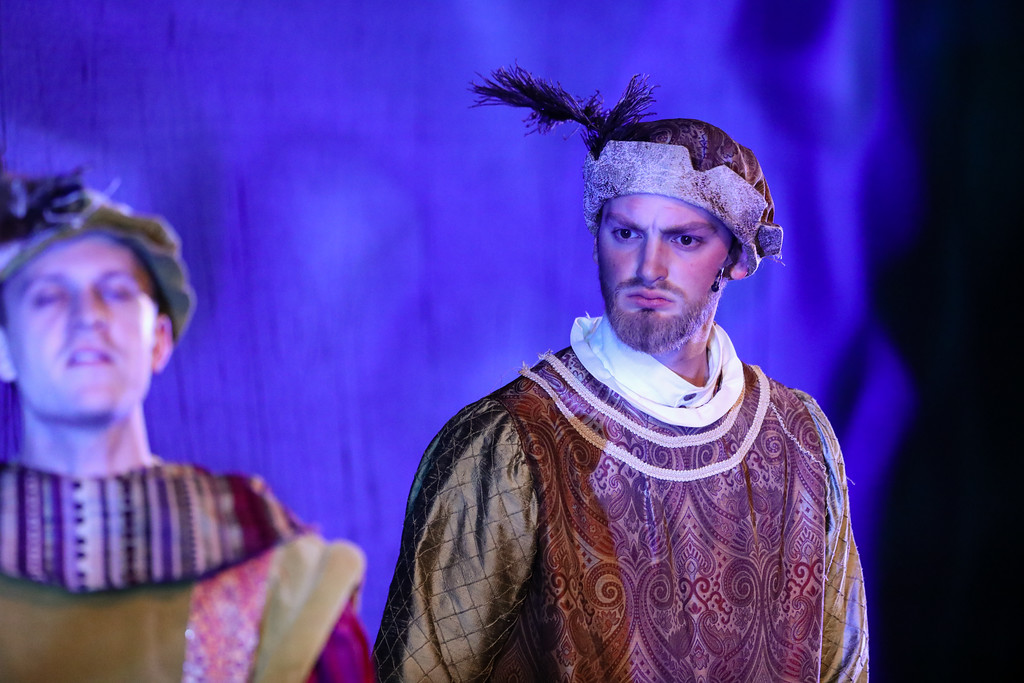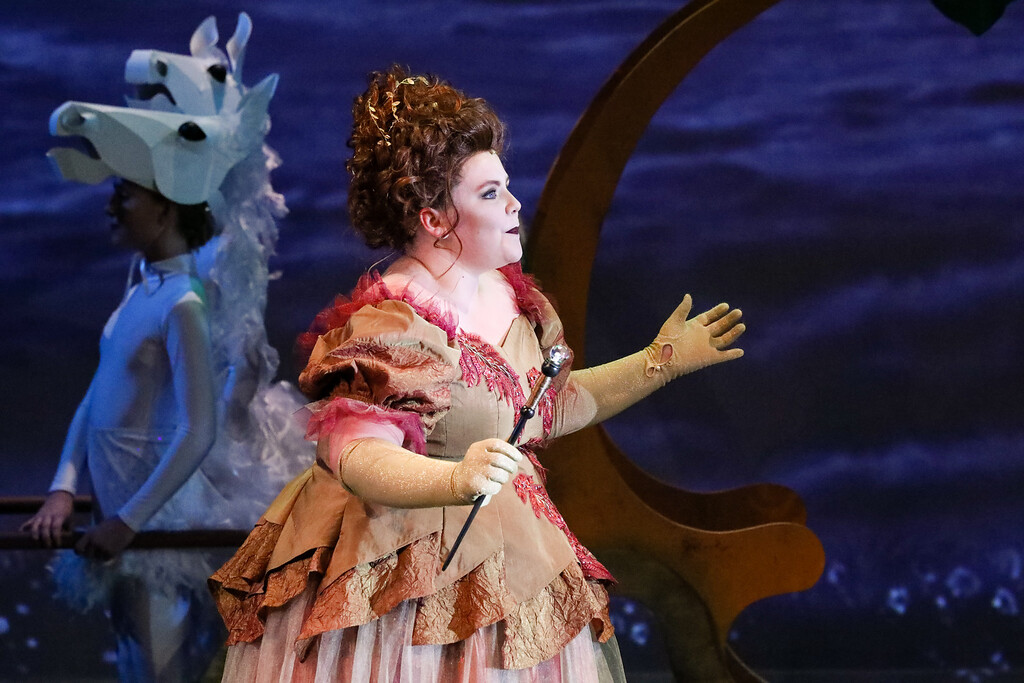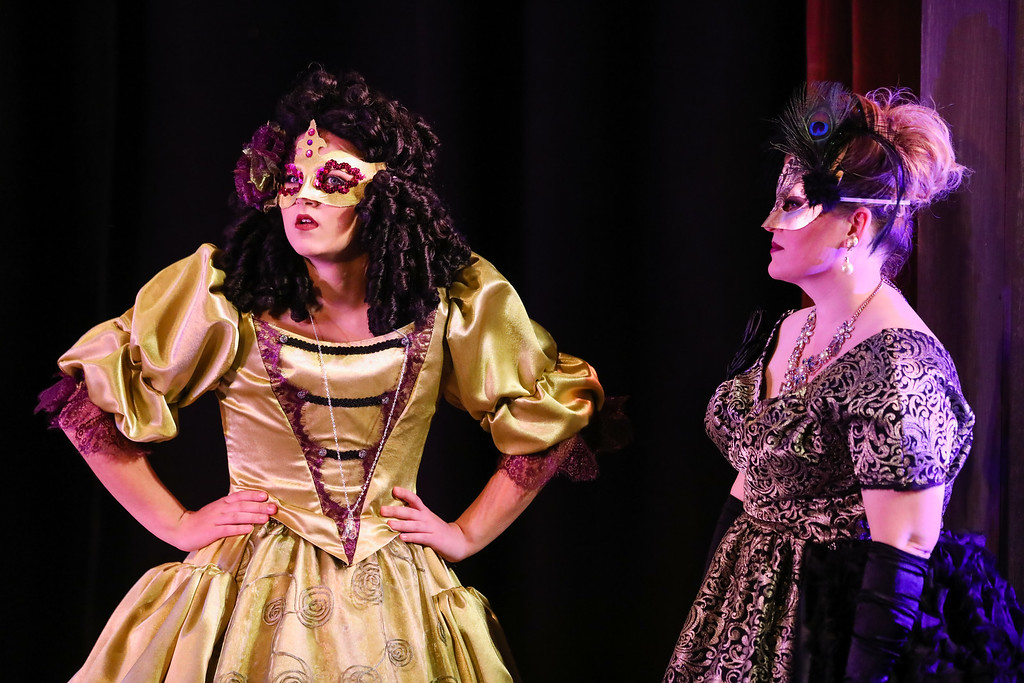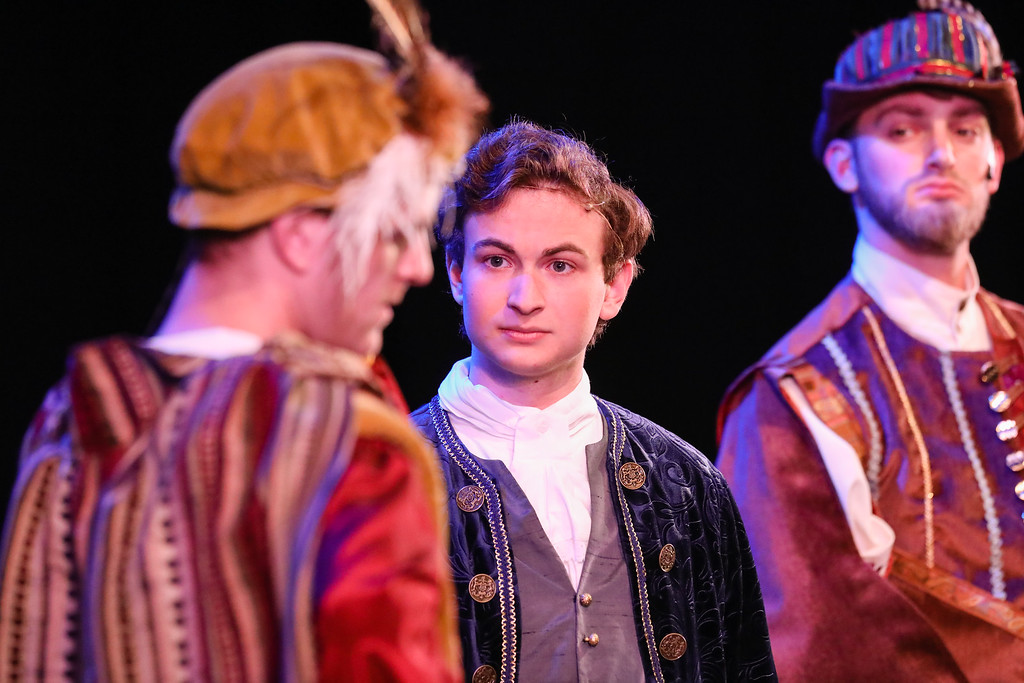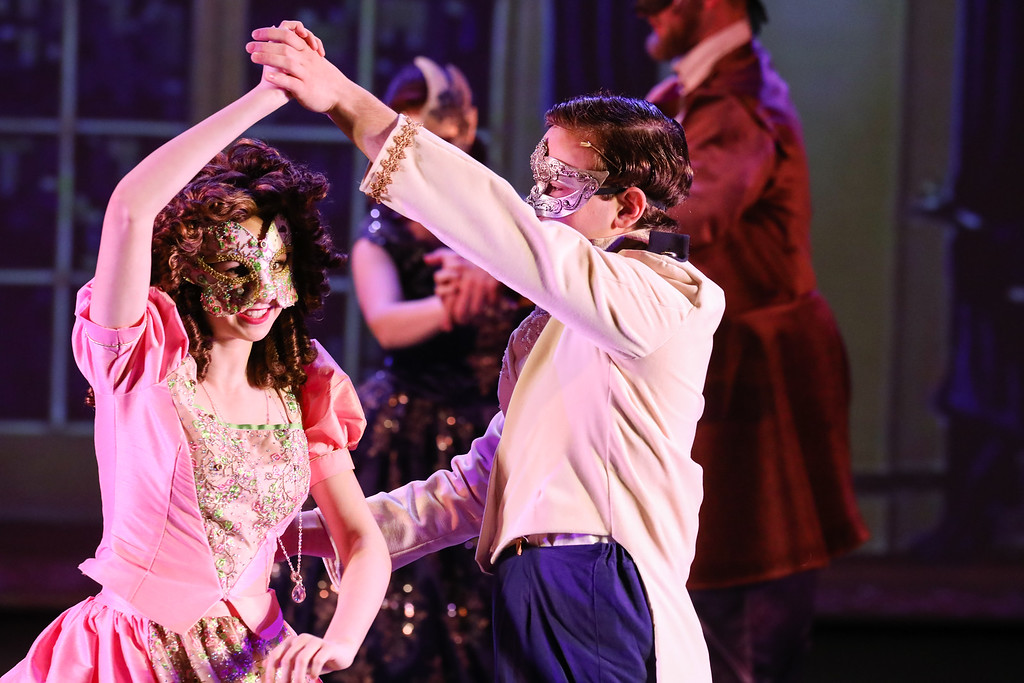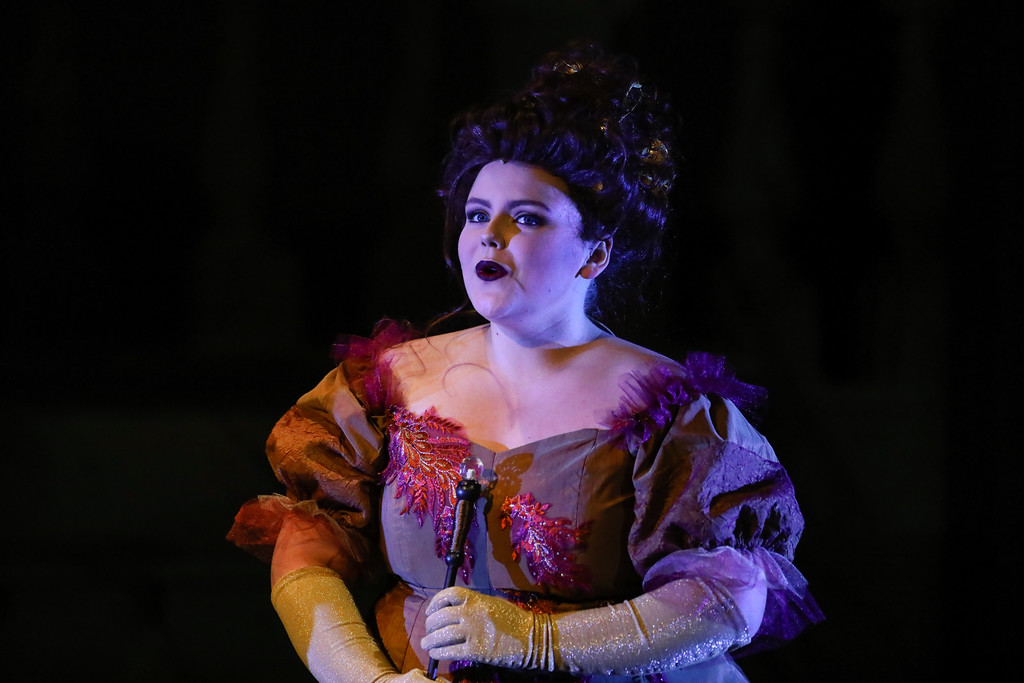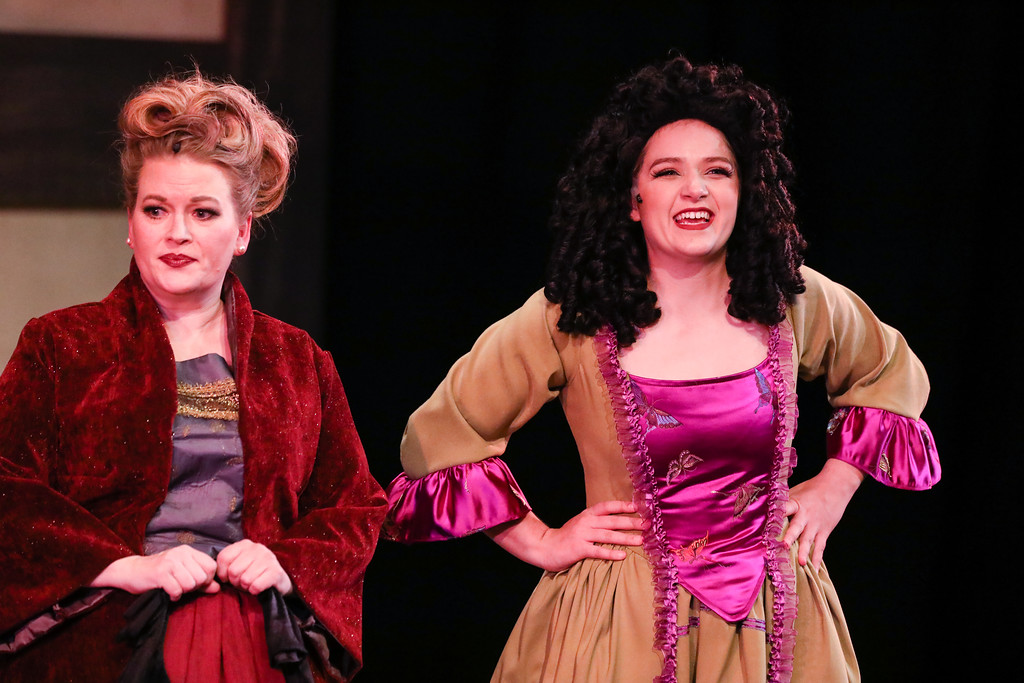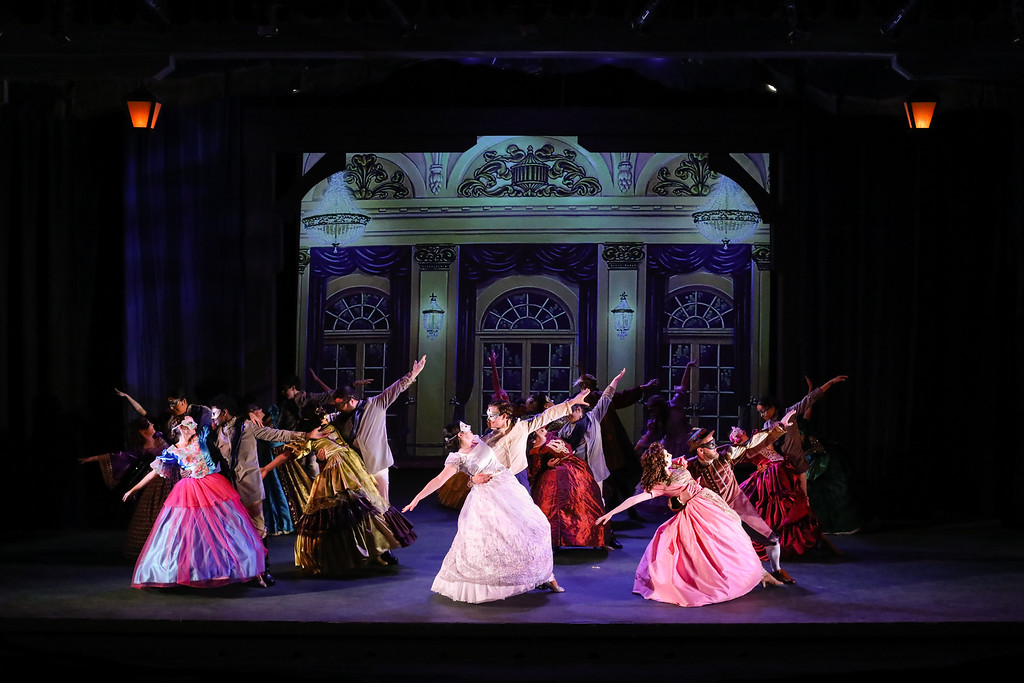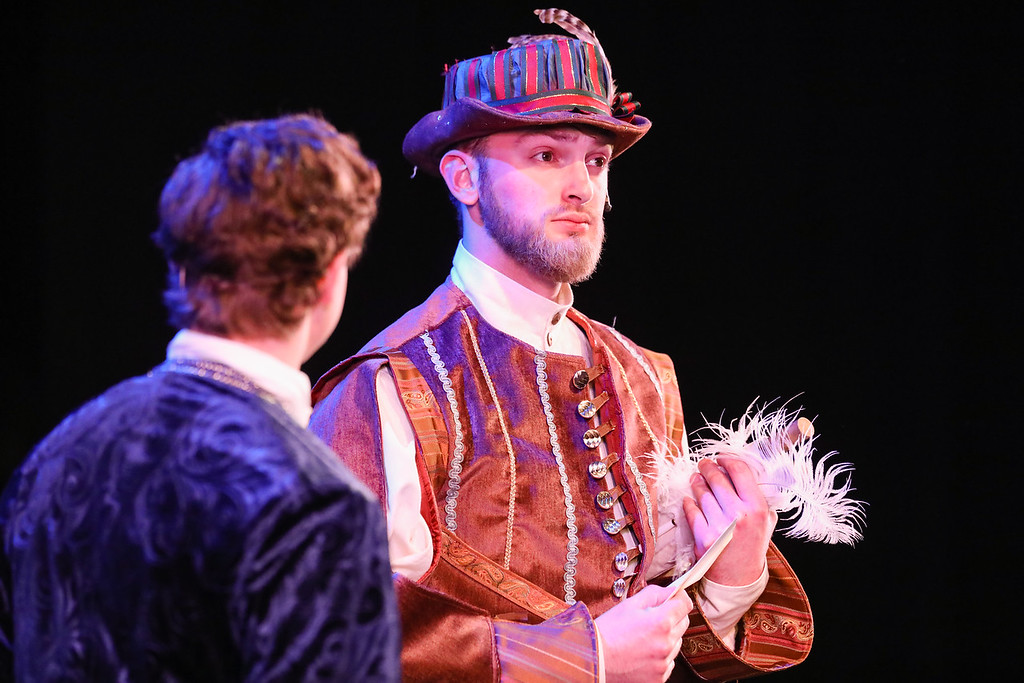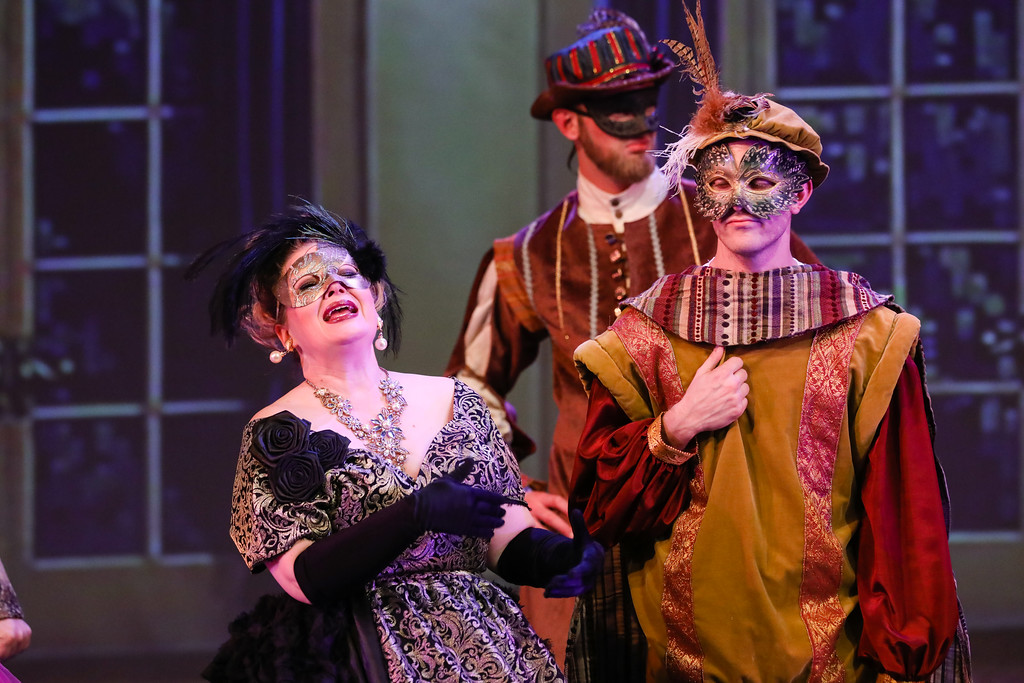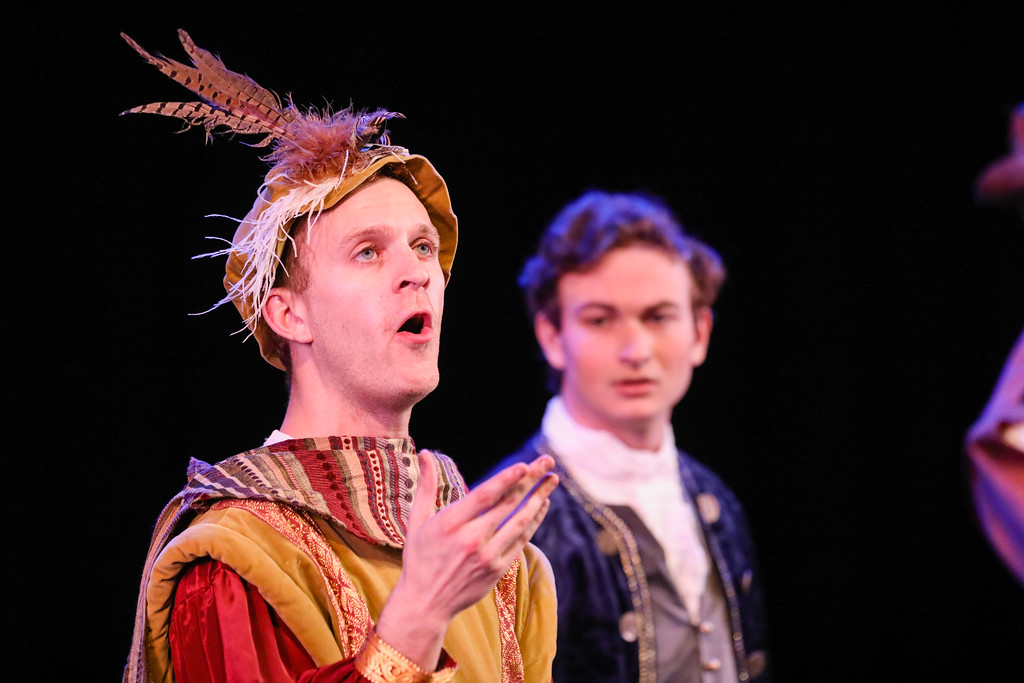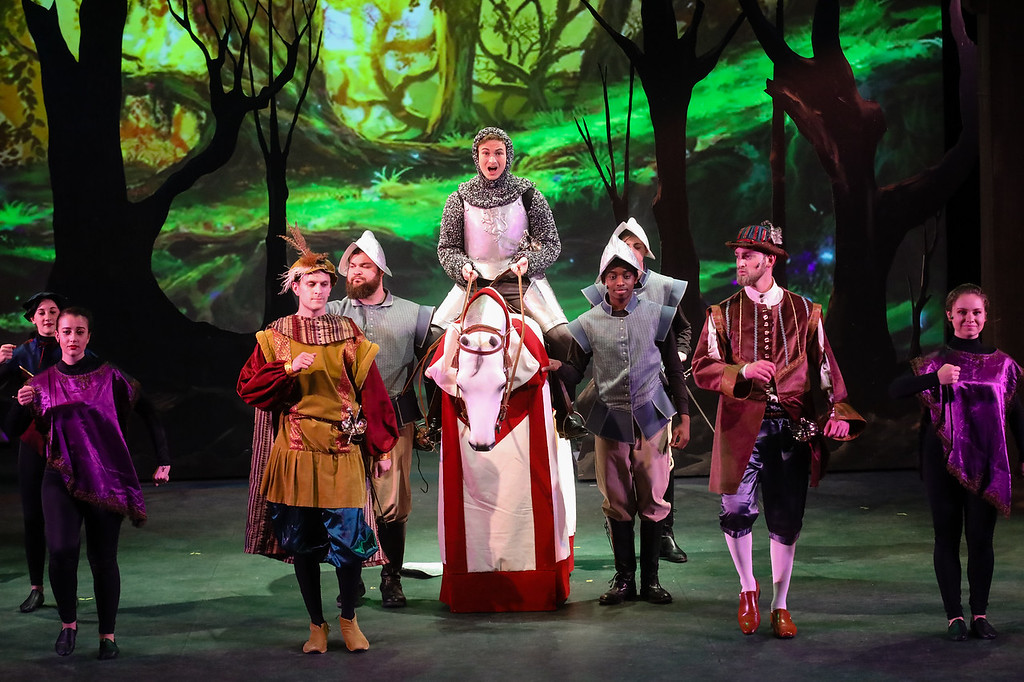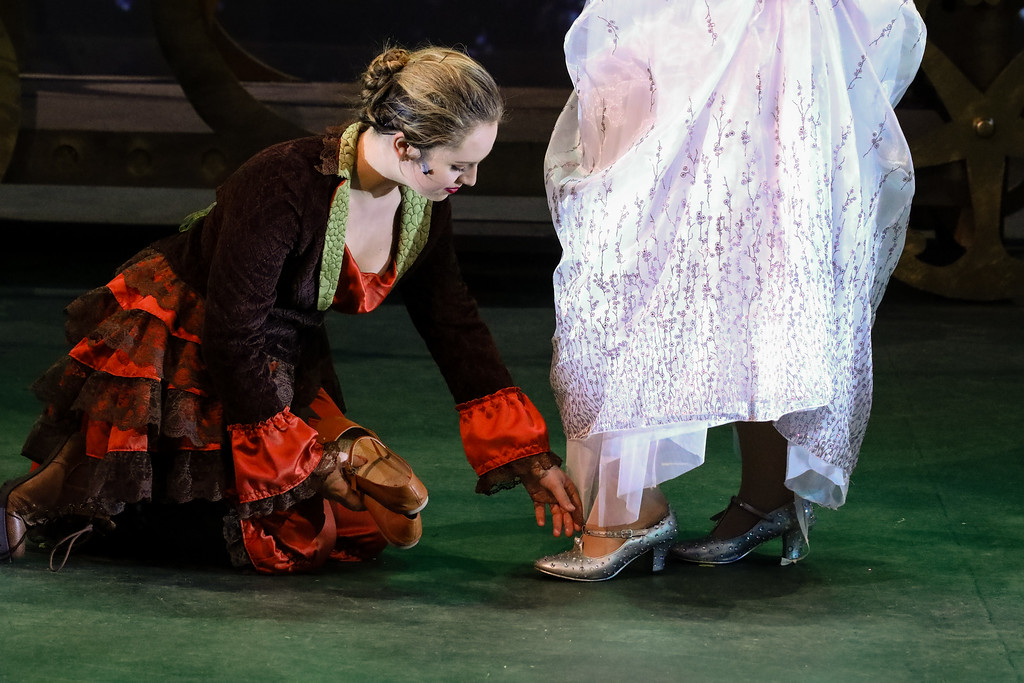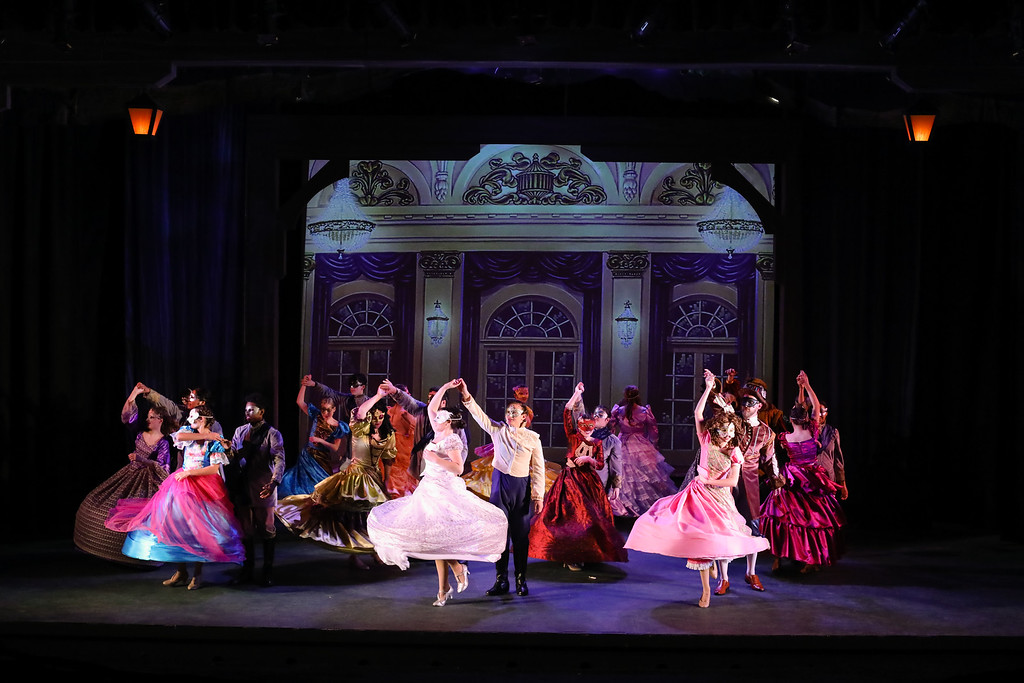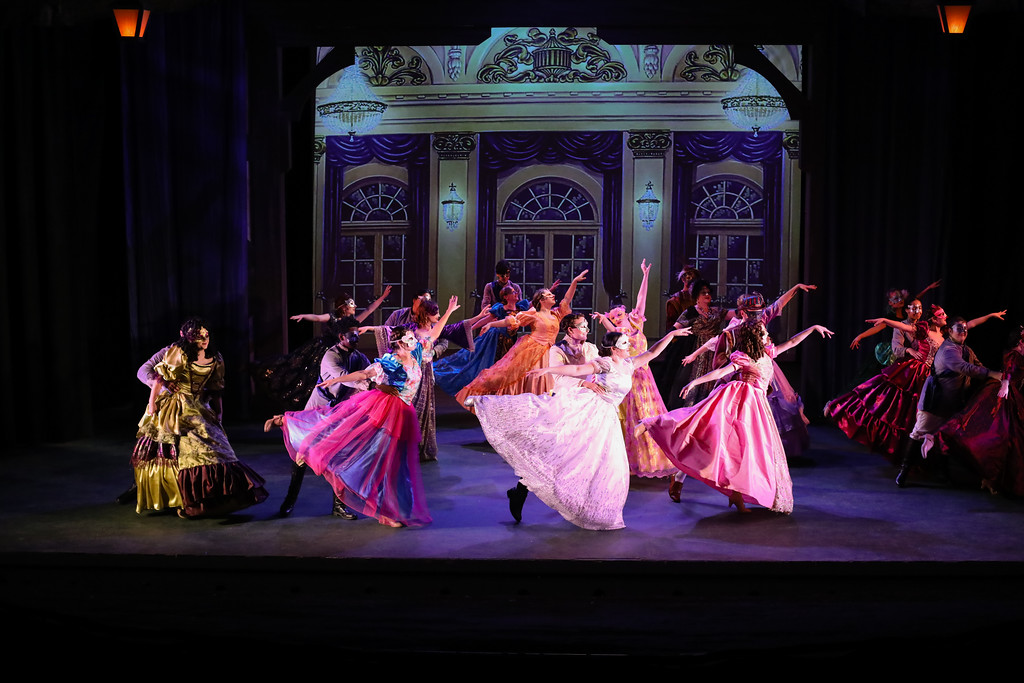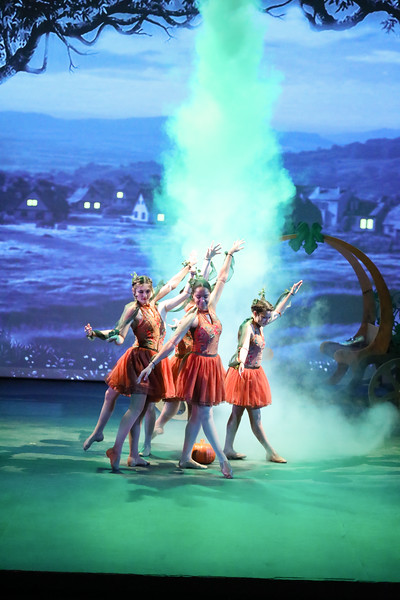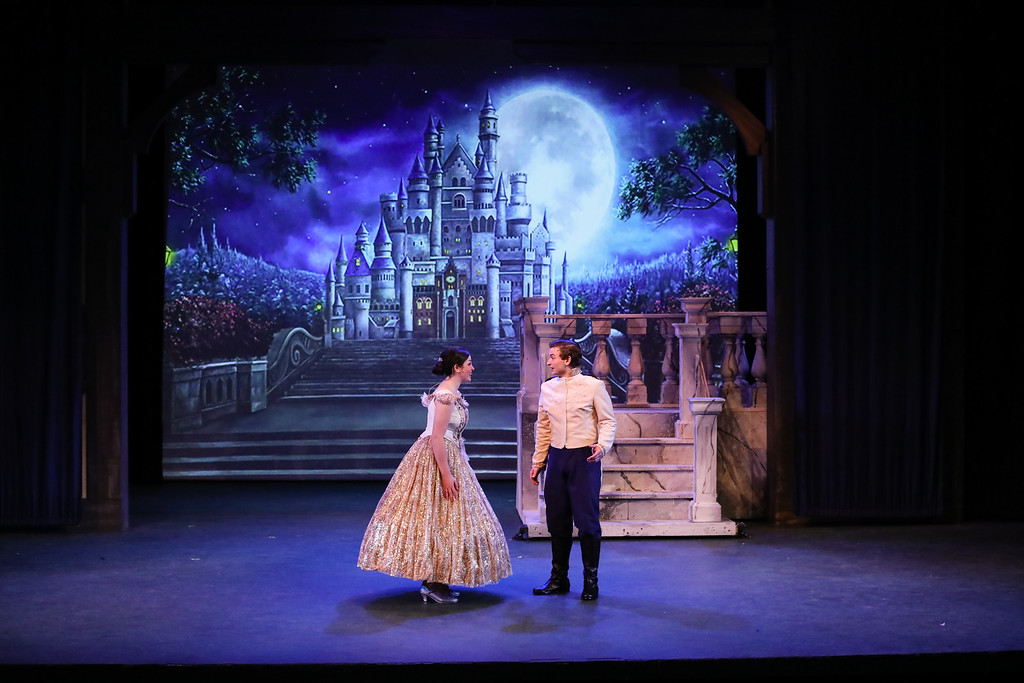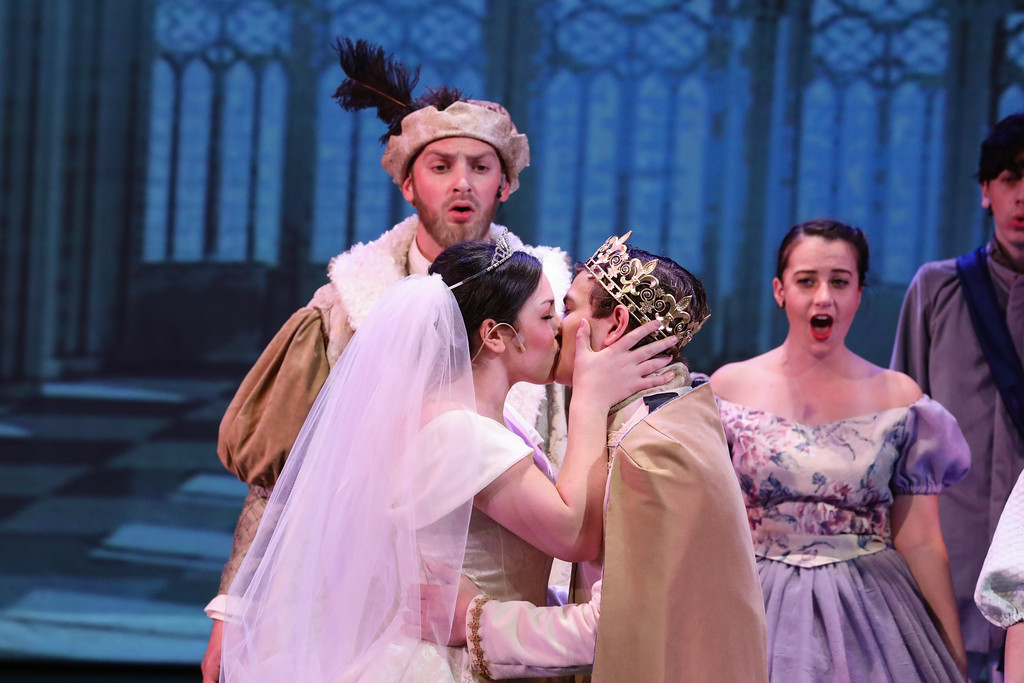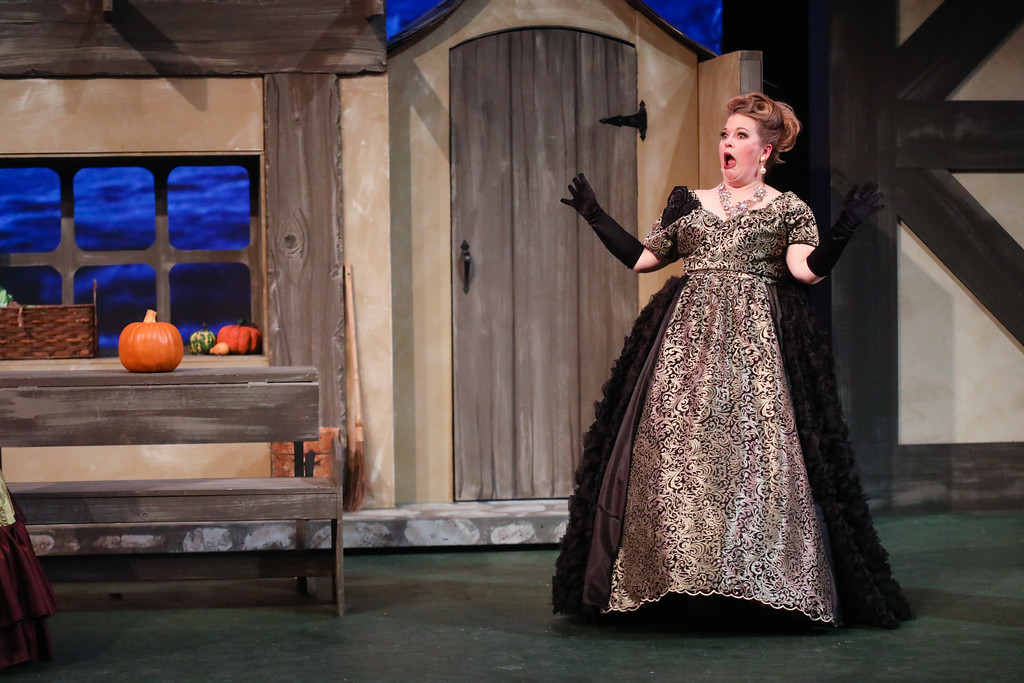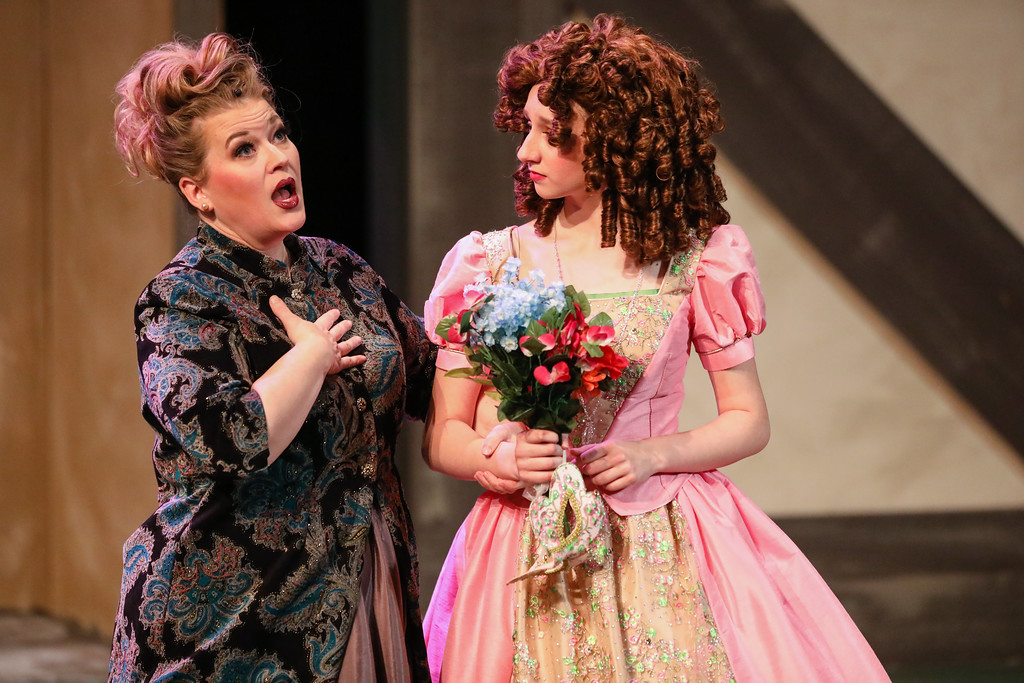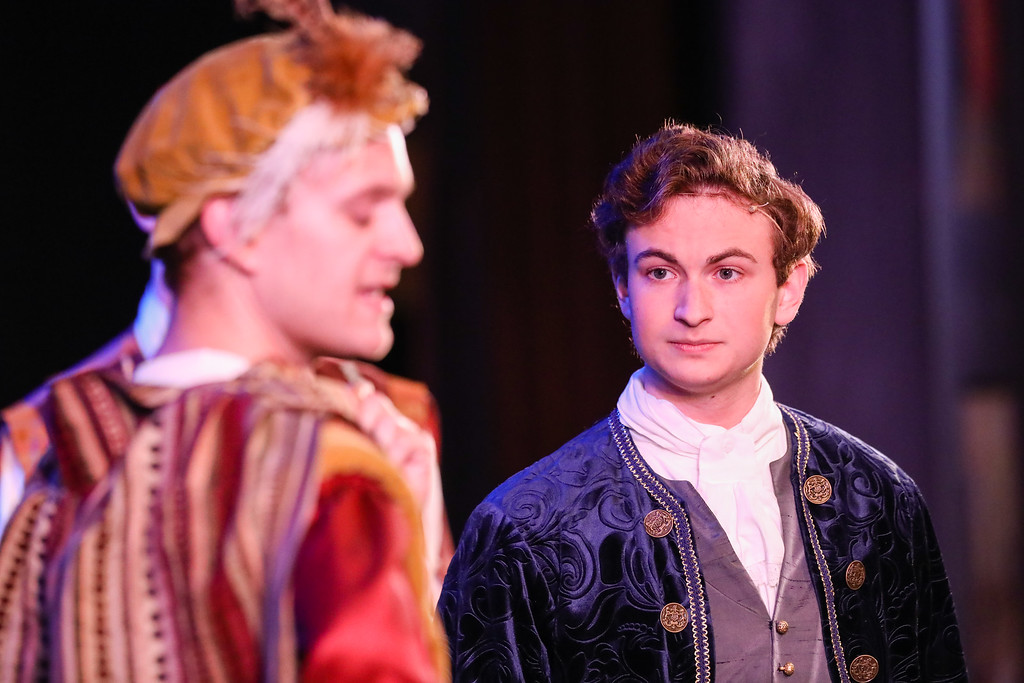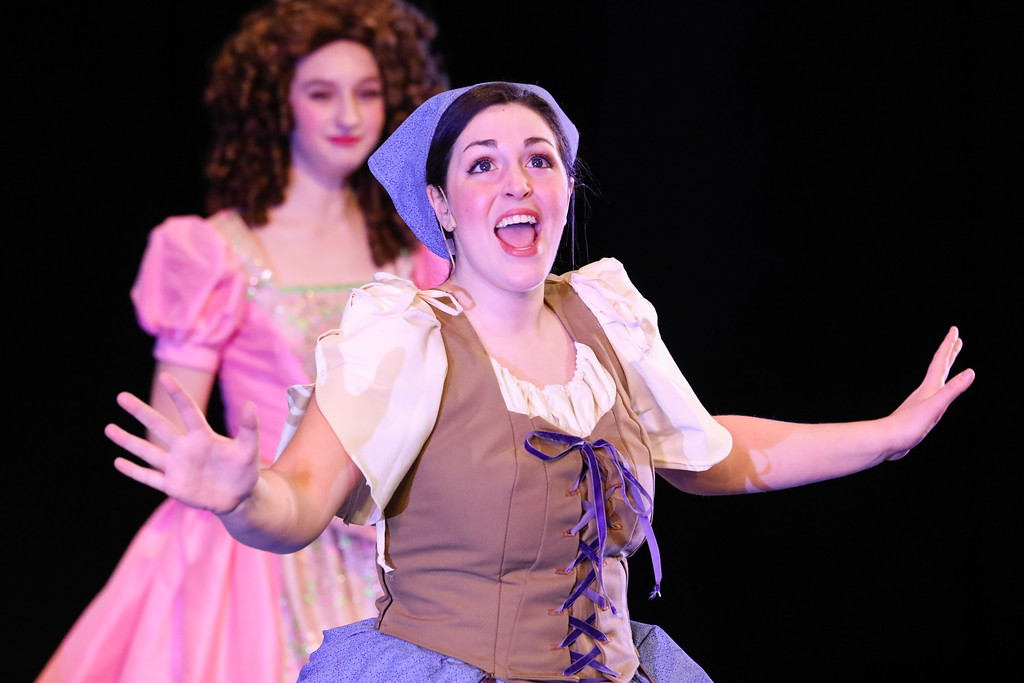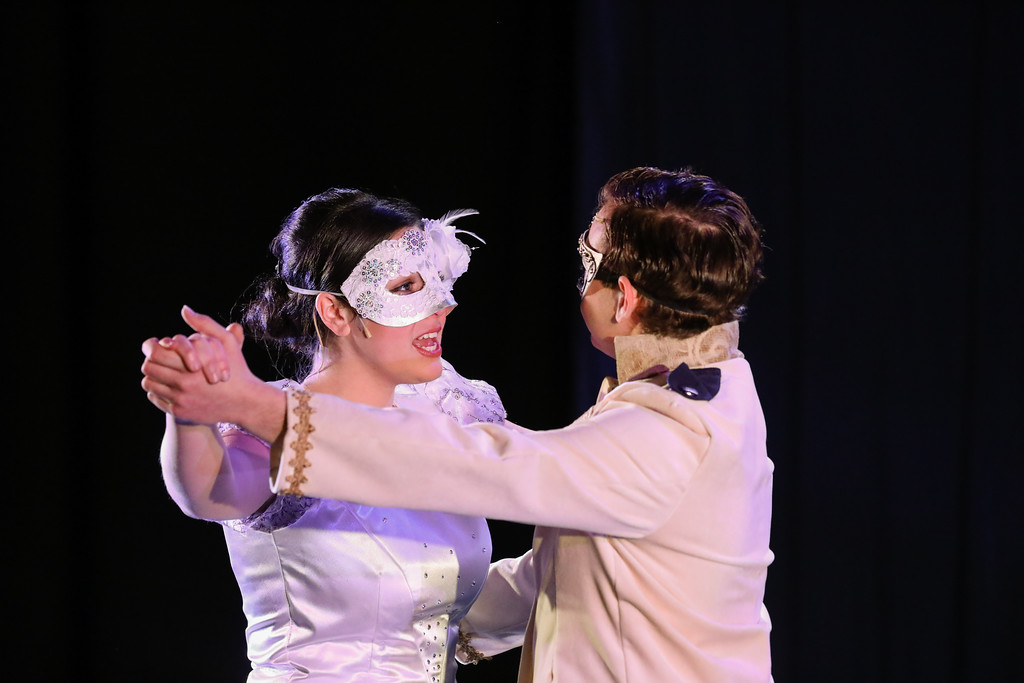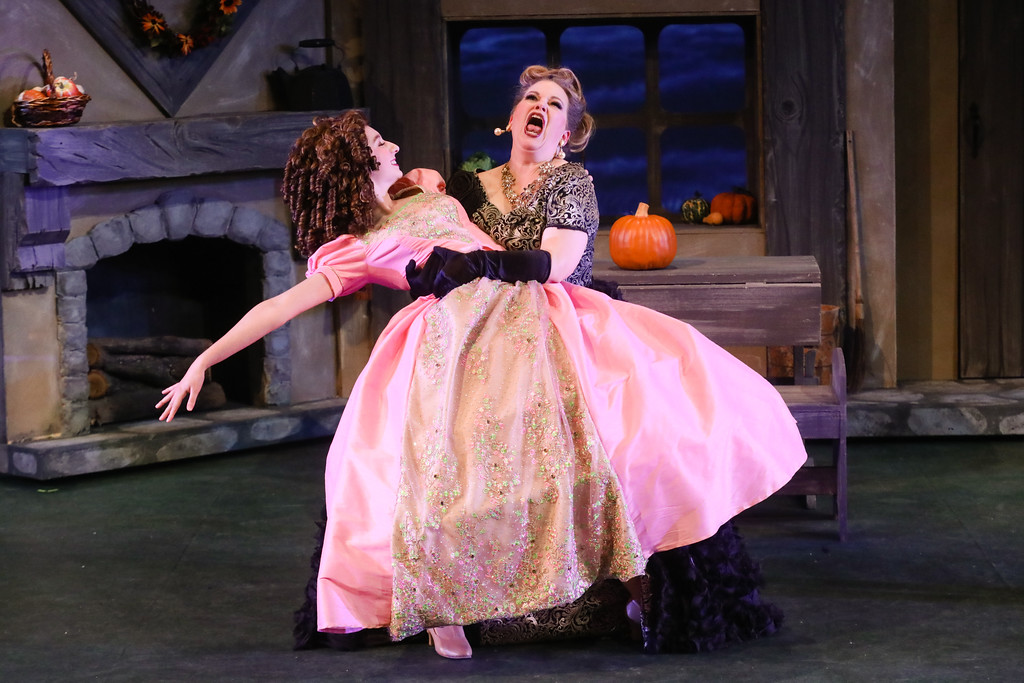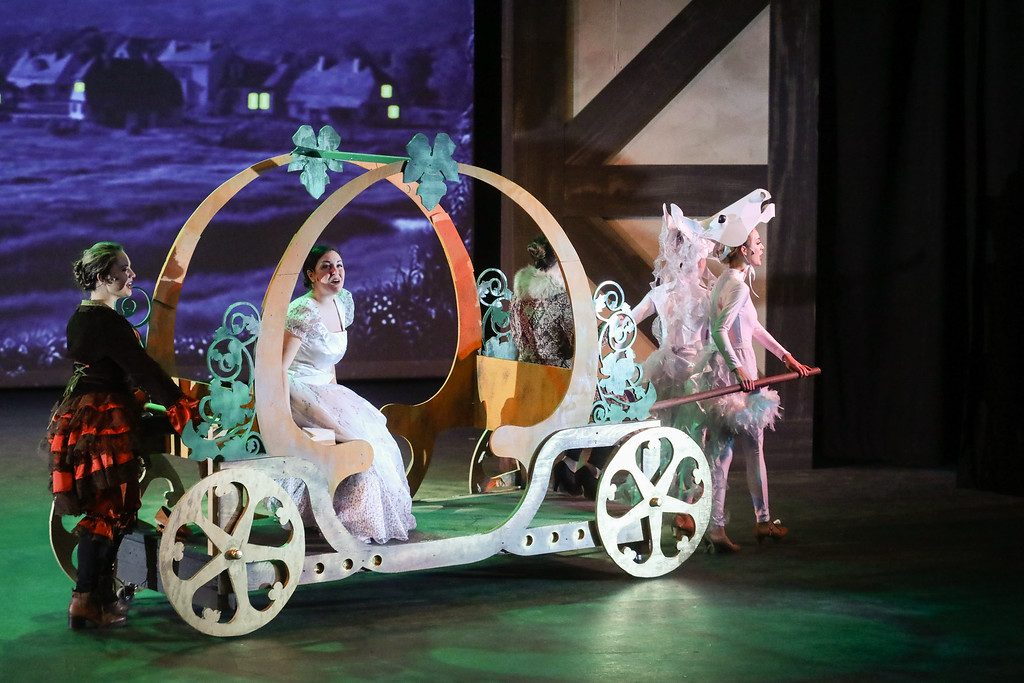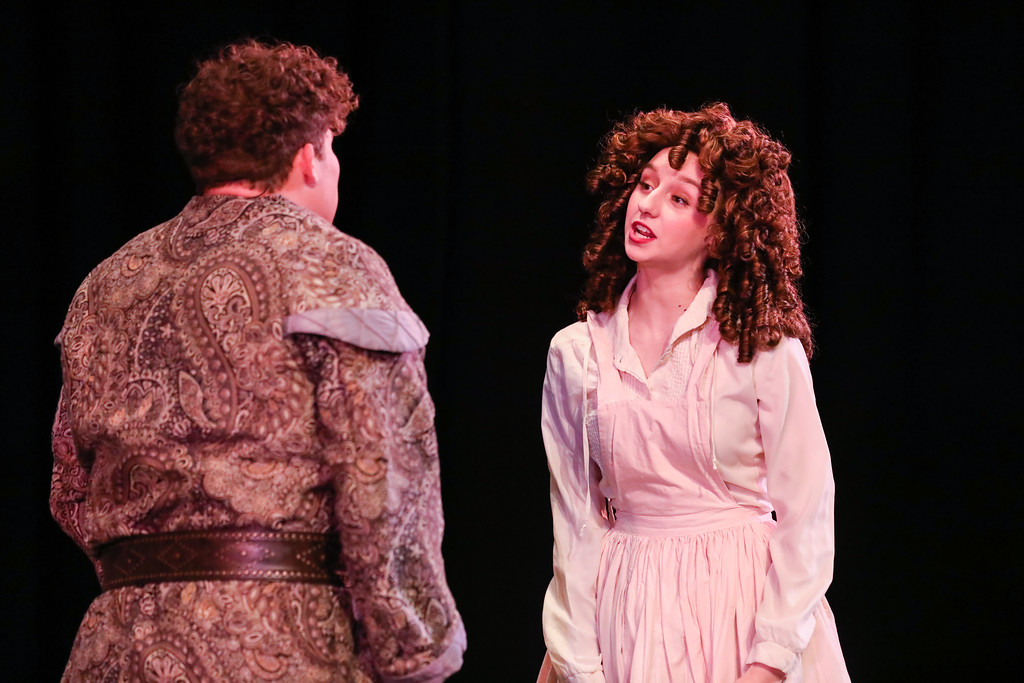 November 15 – December 7, 2019
Kephart Theatre
---
Cinderella
Book by Douglas Carter Beane and Oscar Hammerstein II
Music and Lyrics by Richard Rodgers and Oscar Hammerstein II
It's possible
Ages 3+ can attend!
Rodgers and Hammerstein's brilliant retelling of the classic fairy tale brings all of these characters to life with new songs, new dances, and great orchestrations. Amazing transformations, splendor, and magic will fill the stage as we root for Ella to find her prince in this holiday classic.
Production sponsored by FIRST BANK KANSAS
Orchestra and Costumes co-sponsored by HERITAGE REAL ESTATE ADVISORS, LLC
Orchestra and Costumes co-sponsored by EDWARD JONES
TOPHER – NELSON GUTSCH
SEBASTIAN – SPENCER WESLEY
LORD PINKLETON – SCOTT SNYDER
JEAN MICHAEL – BRODY CARRASCO
ELLA – WHITNEY TURNER
GABRIELLE – ANNA GUTIERREZ
CHARLOTTE – ELIZABETH SCHAEFER
MARIE – DALANA DUTTON
MADAME – CATHIE NORRIS
JEFF LEGER
JOSHUA CUNNINGHAM
ISAAC MORRIS
CAMILLE MORRIS
BRADYN HOULTBERG
GILDA ALVAREZ
LAYLA JORDAN
CORA WHITE
EMMA KELLY
LIBBY KIERSCHT
BAYLEIGH HULTGREN
KARLIE WILL
MENA BLANDING
SHERIDA JOHNSON
EVA MATTEUCCI
KATIE COMLEY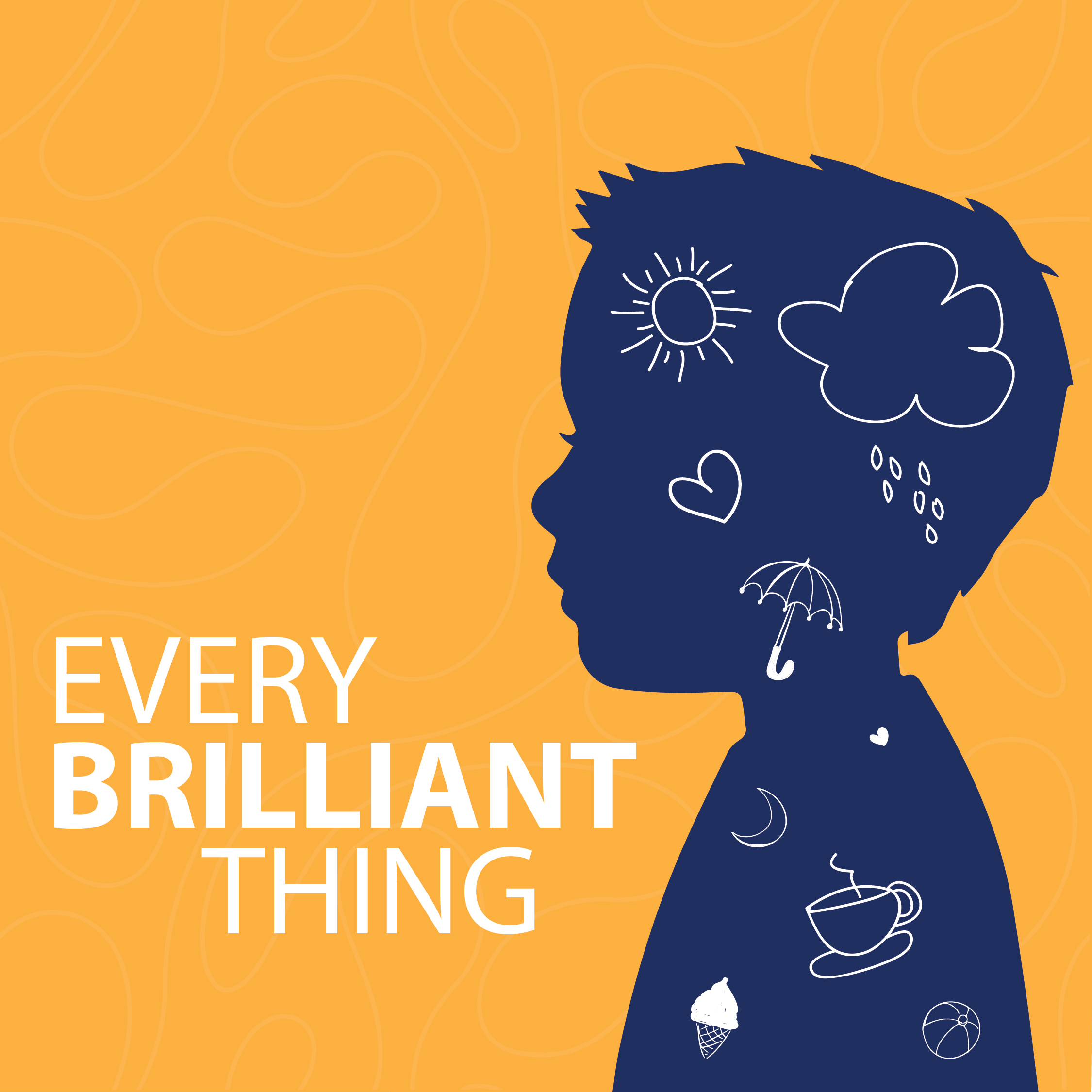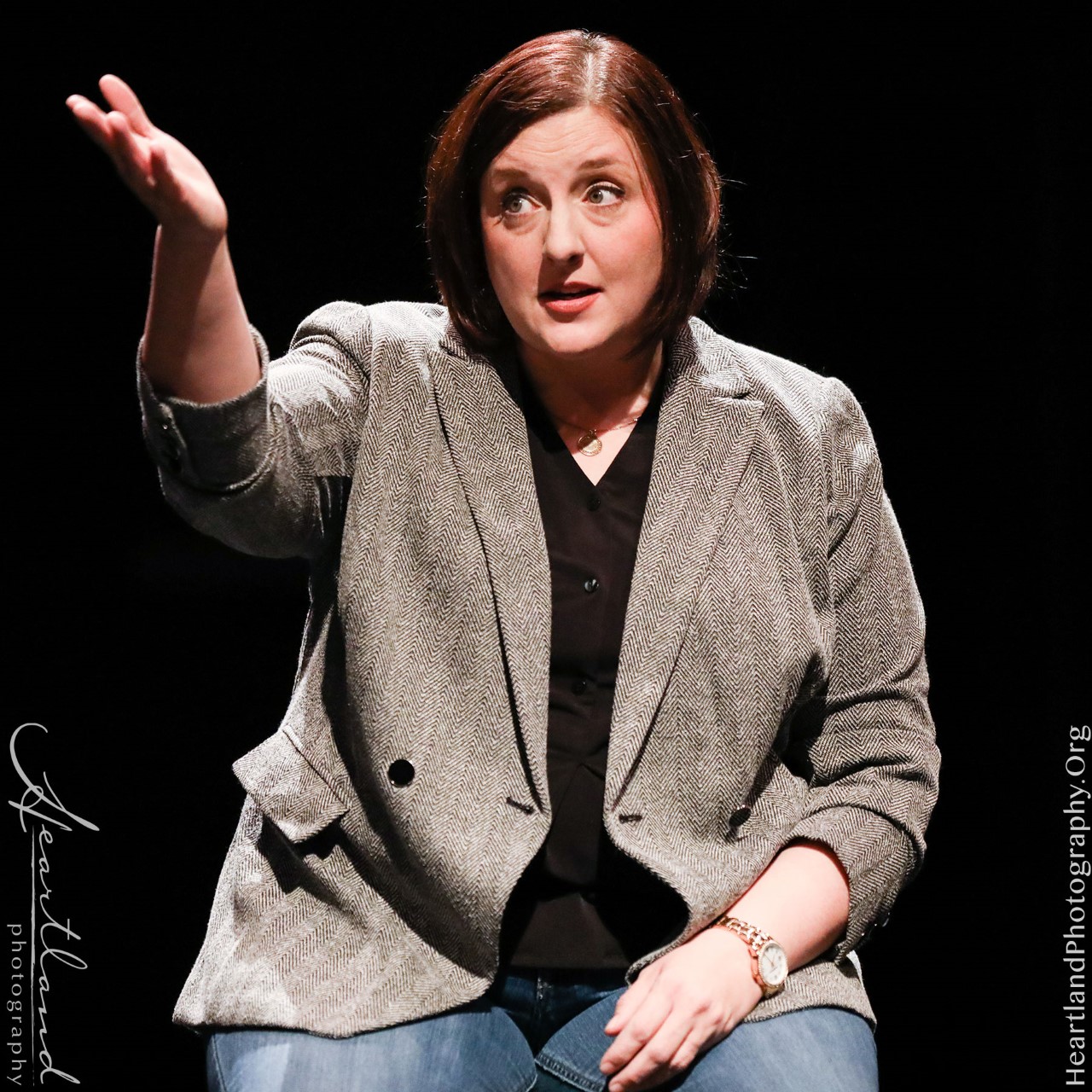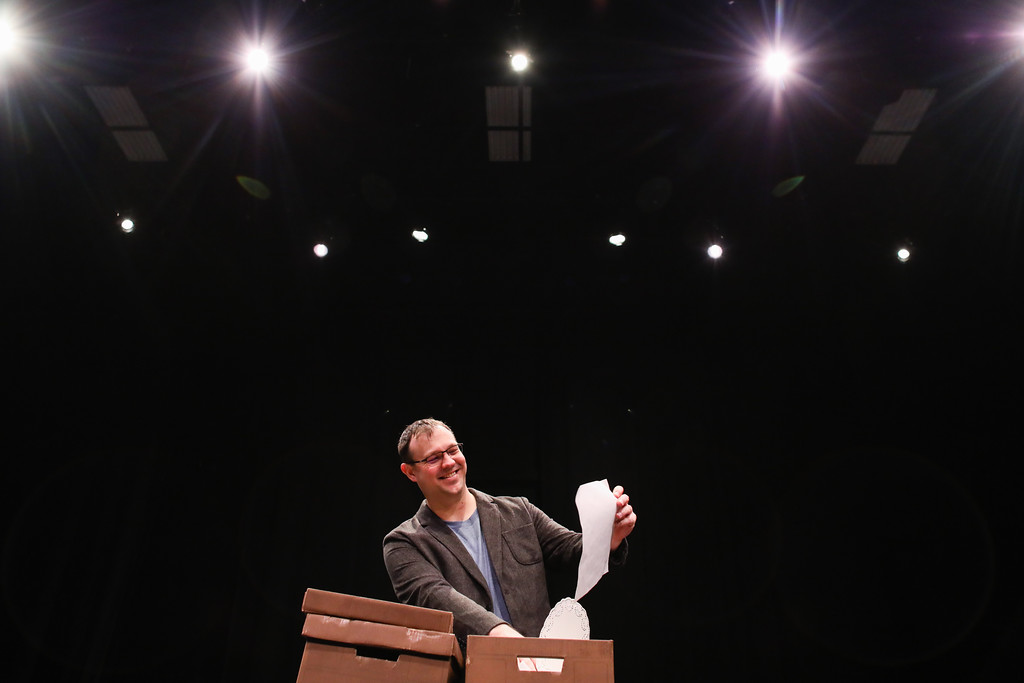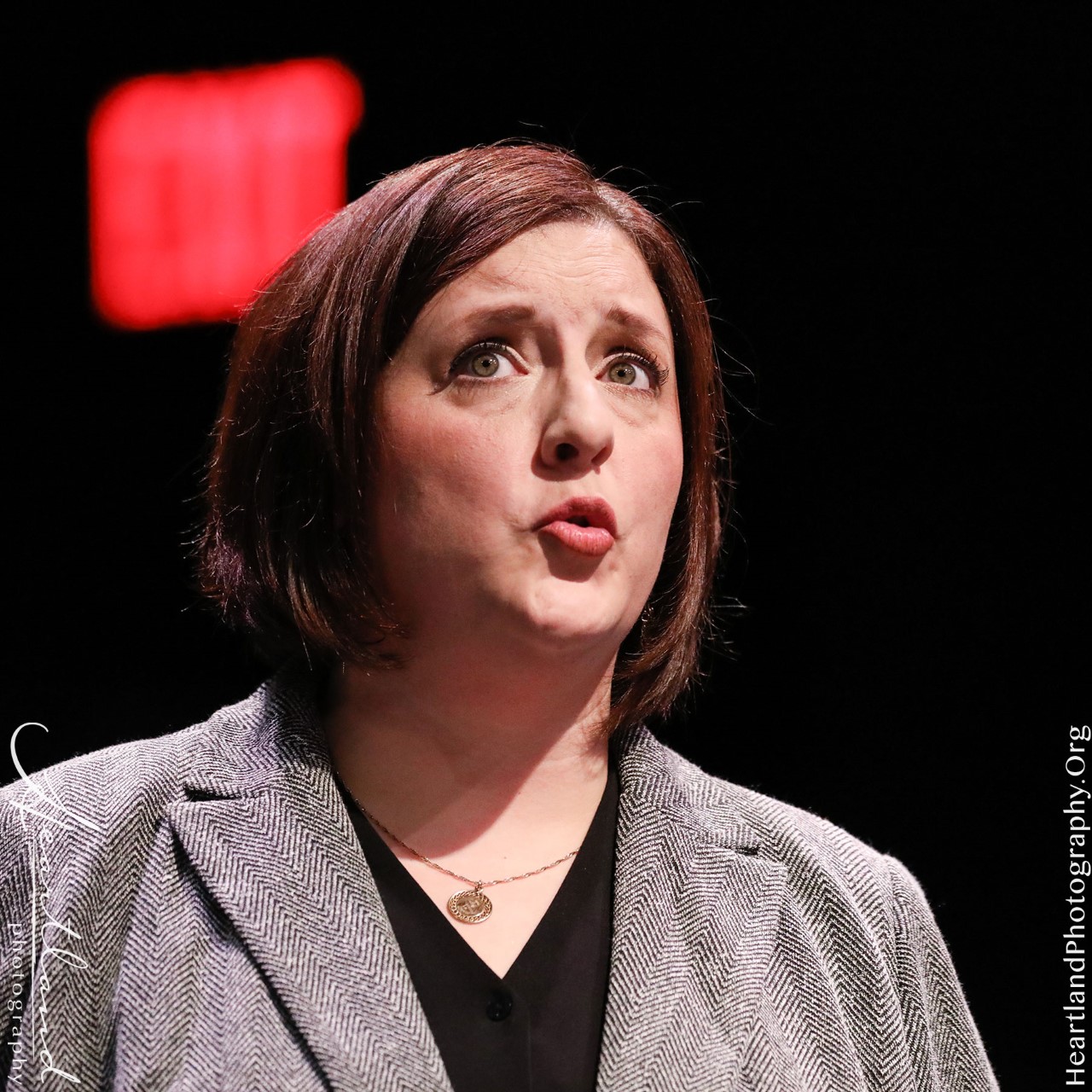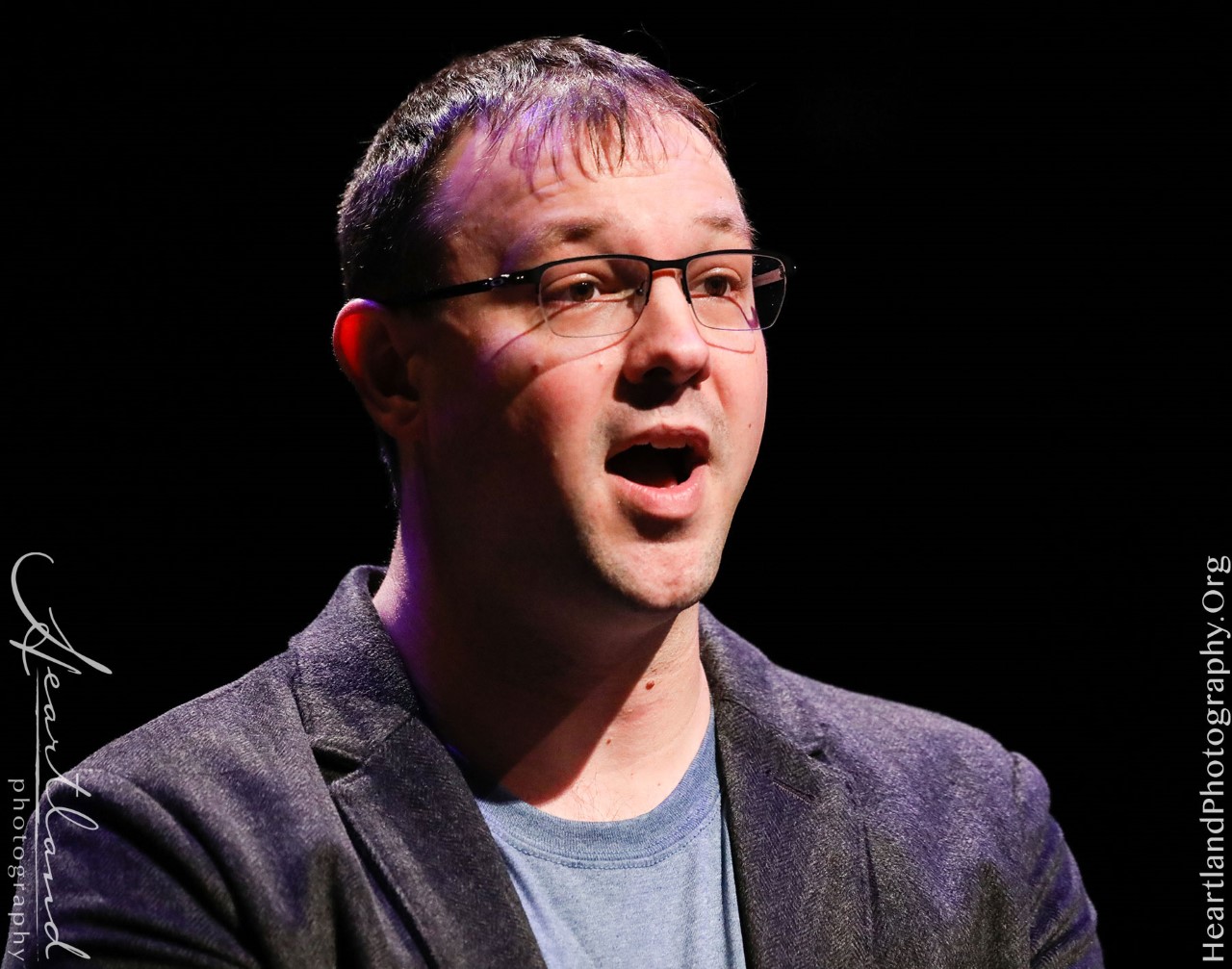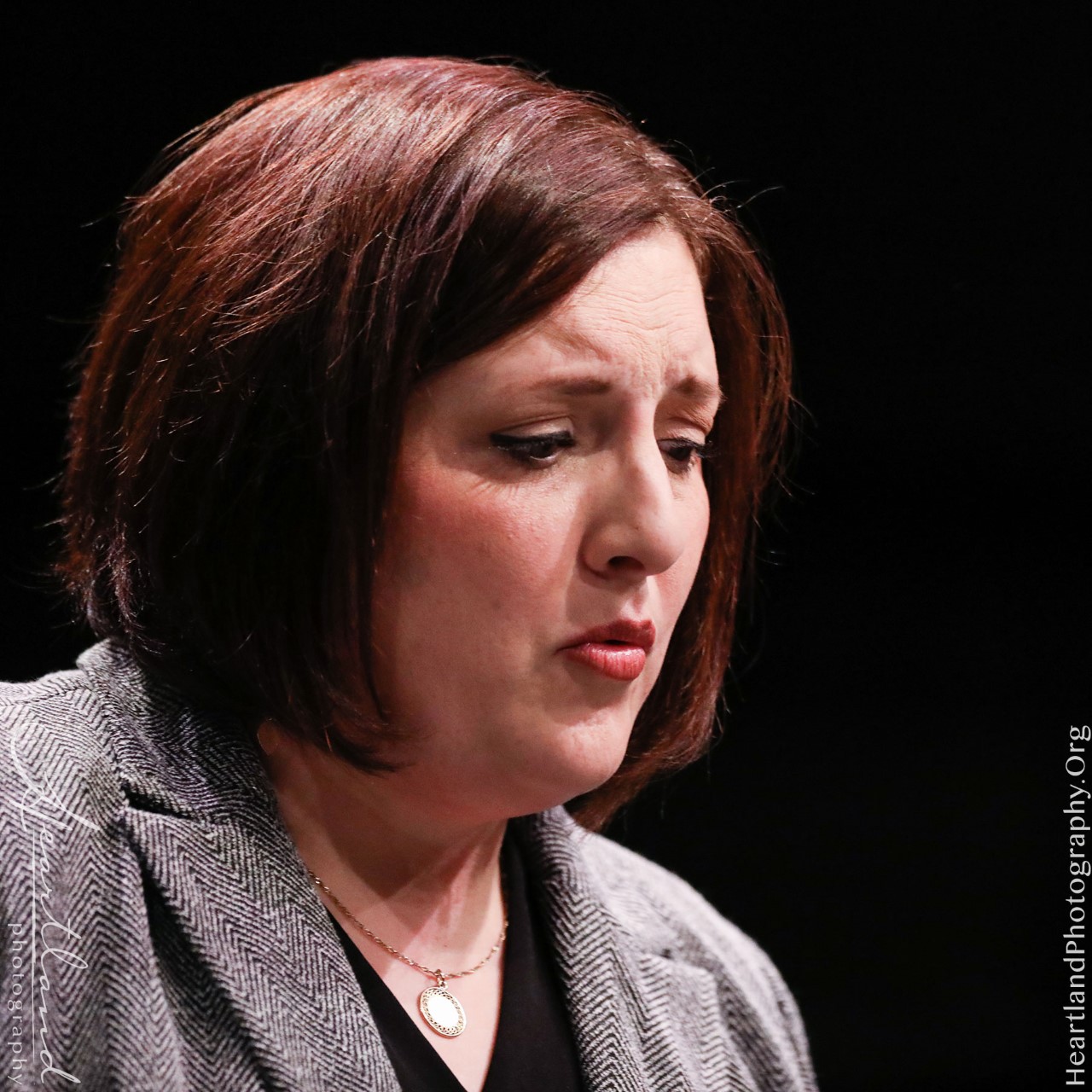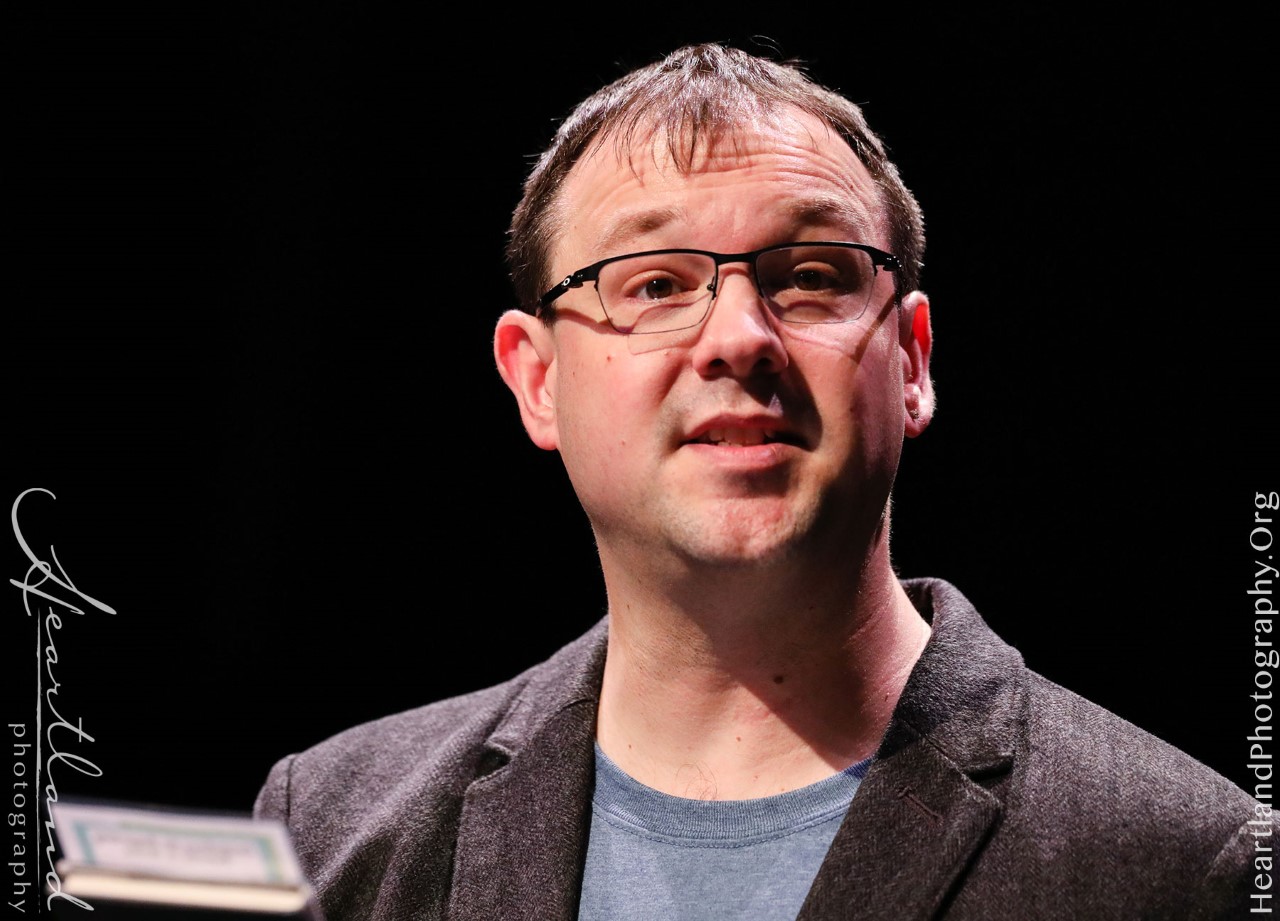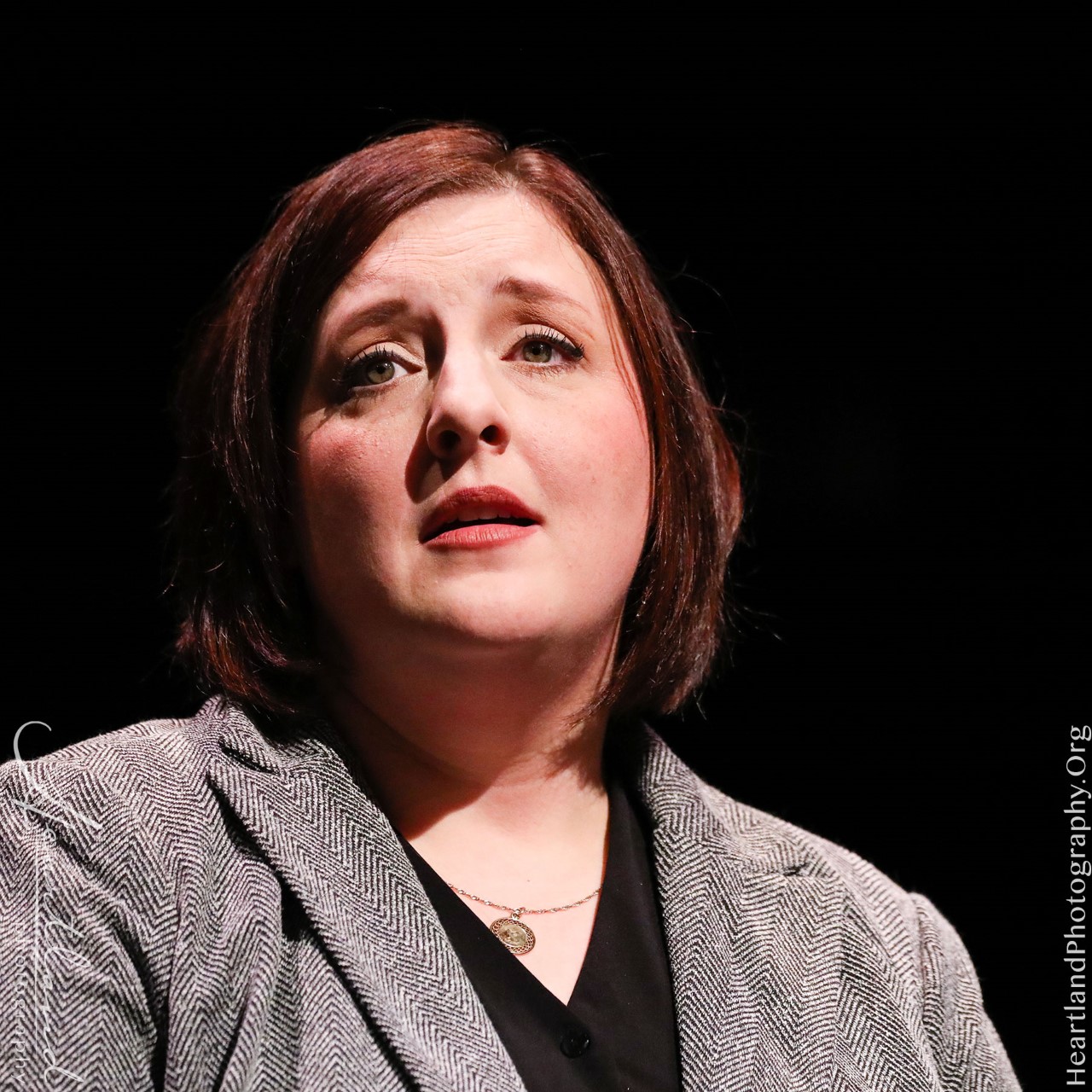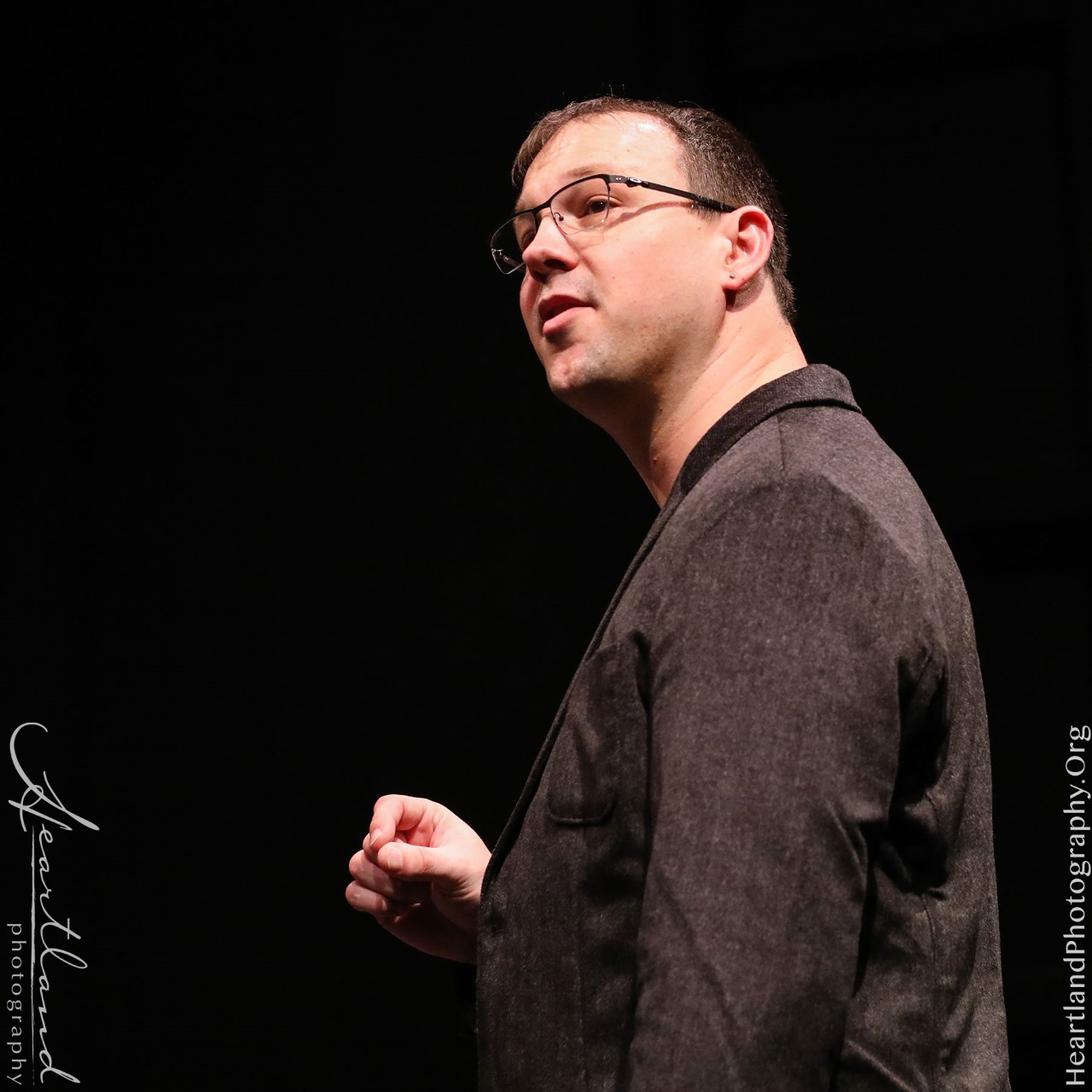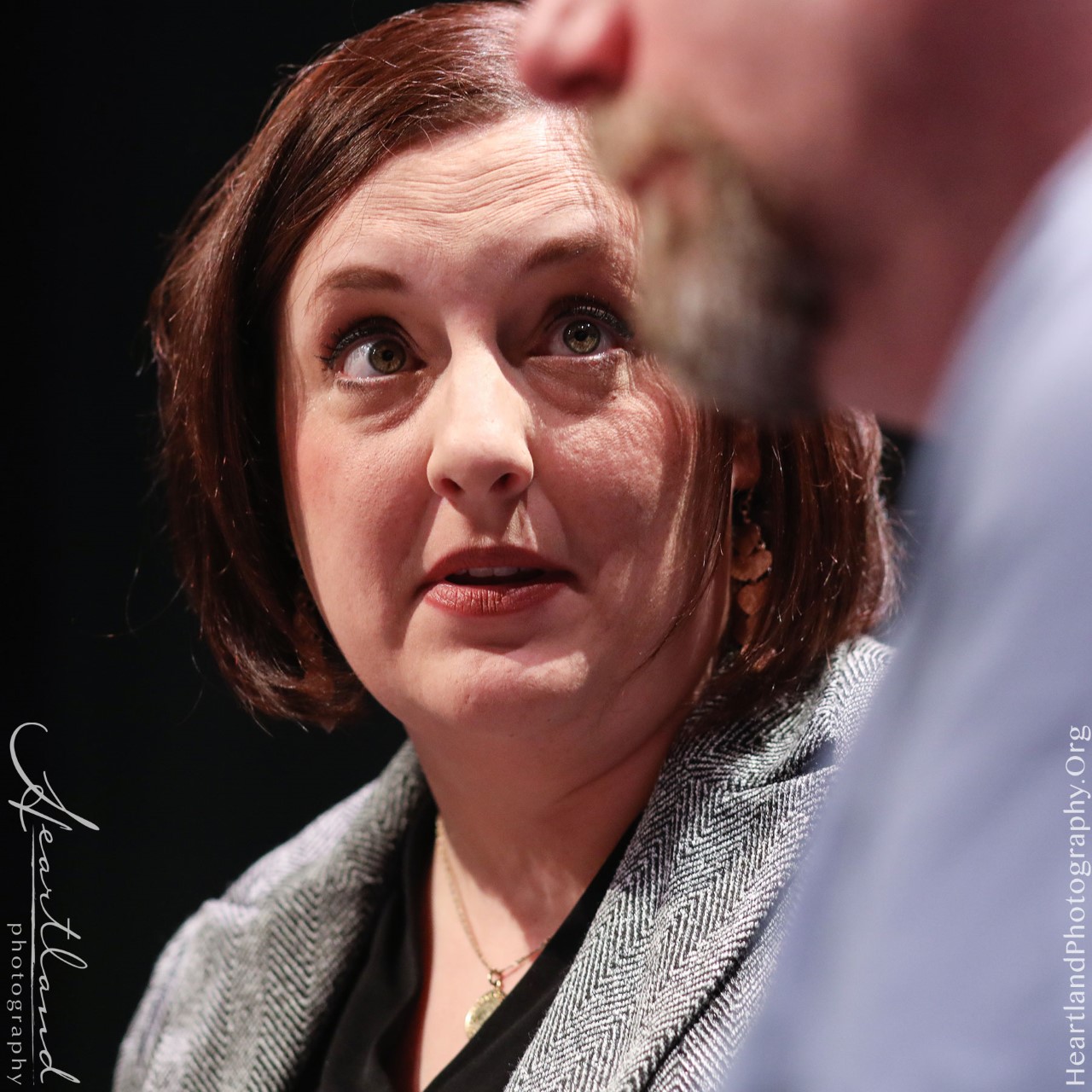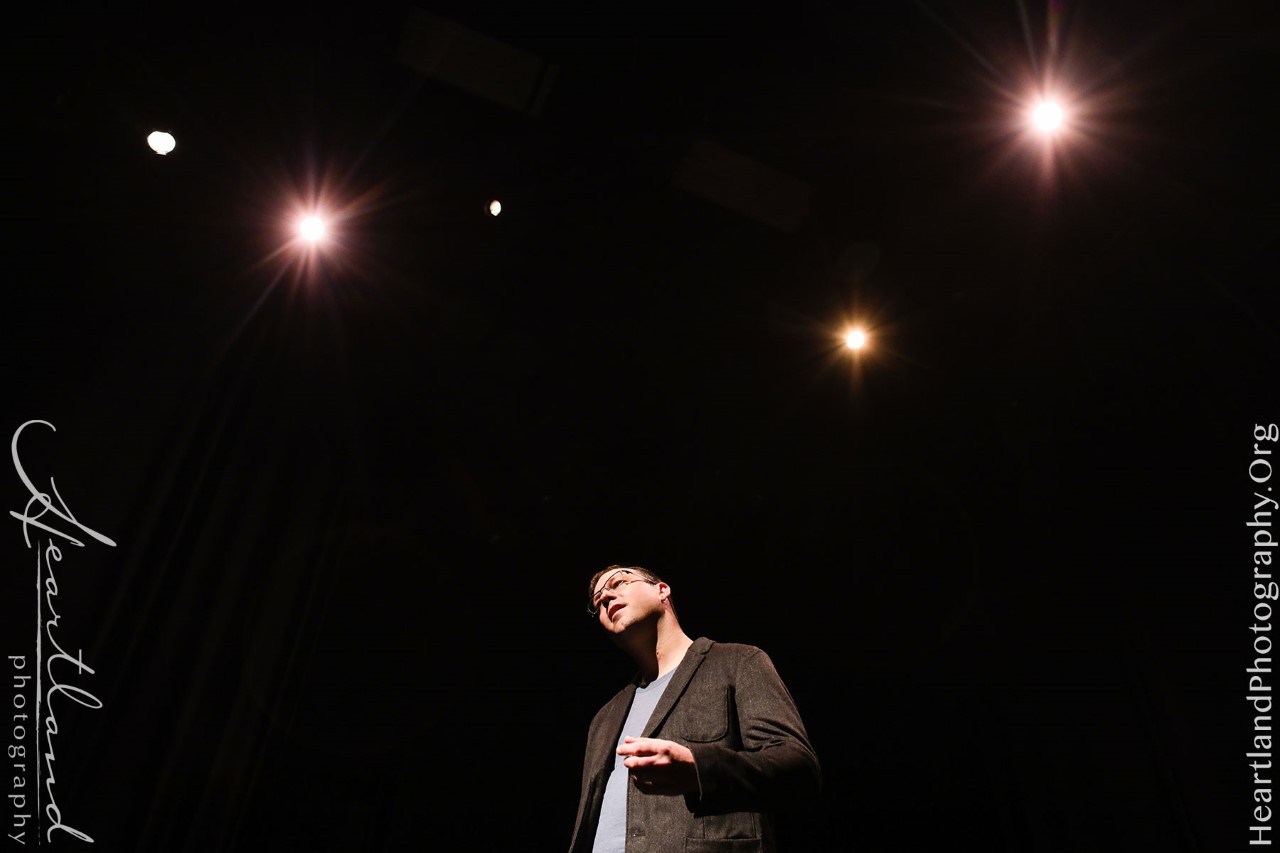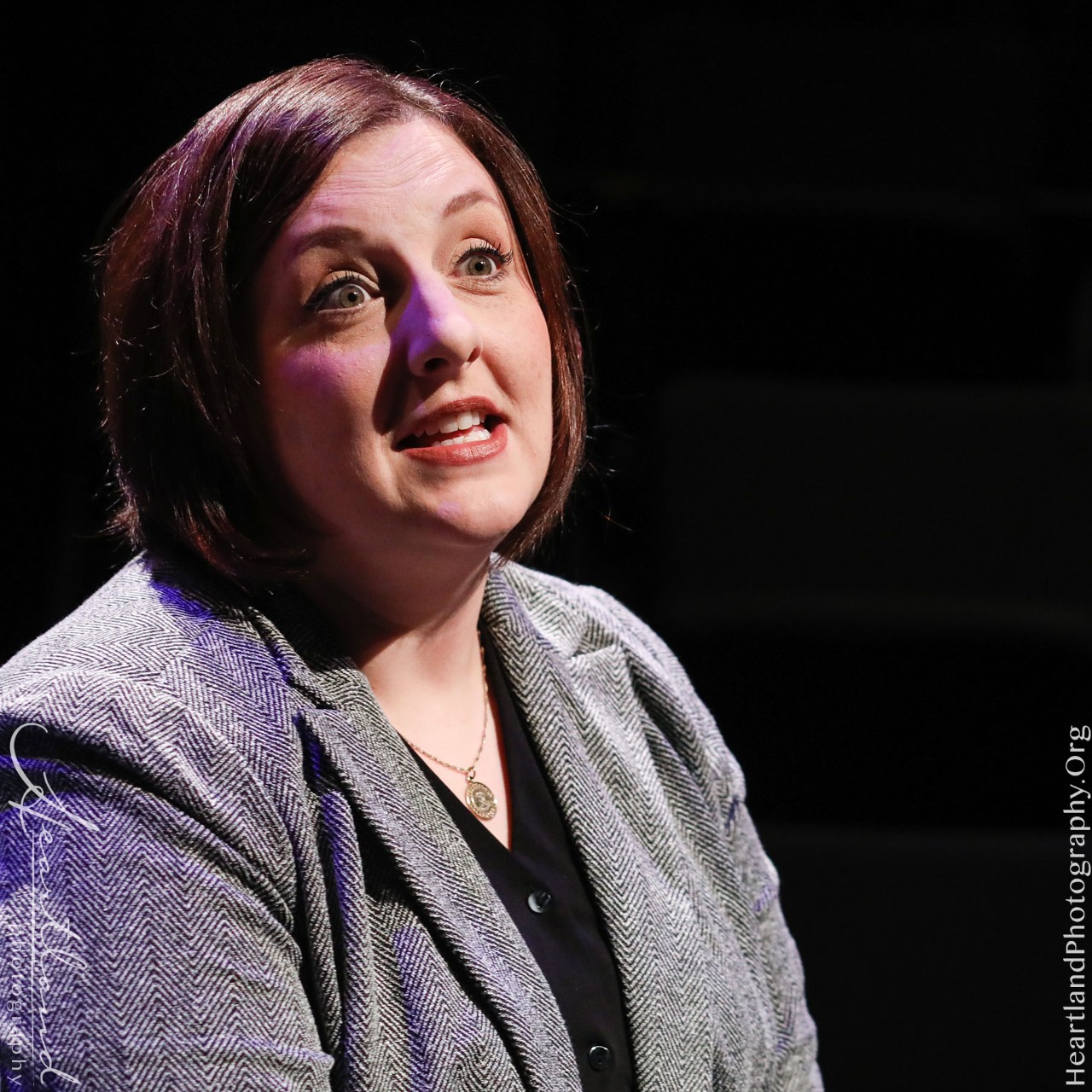 January 3 – 19, 2020
Sunflower Financial Theatre
---
Every Brilliant Thing
By Duncan MacMillan with Jonny Donahoe
Counting the everyday joys
When you're seven years old and your mom is in the hospital because "she's done something stupid," you start to make a list of everything that's brilliant about the world. Everything that's worth living for. This narrated play with audience interaction finds a perfect balance between conveying the struggles of life, and celebrating all that is sweet in it.
Sponsored by  PKM STEEL SERVICE INC and Salina Regional Health Foundation
Narrator: Christopher Graber
Narrator: Kristina Freeland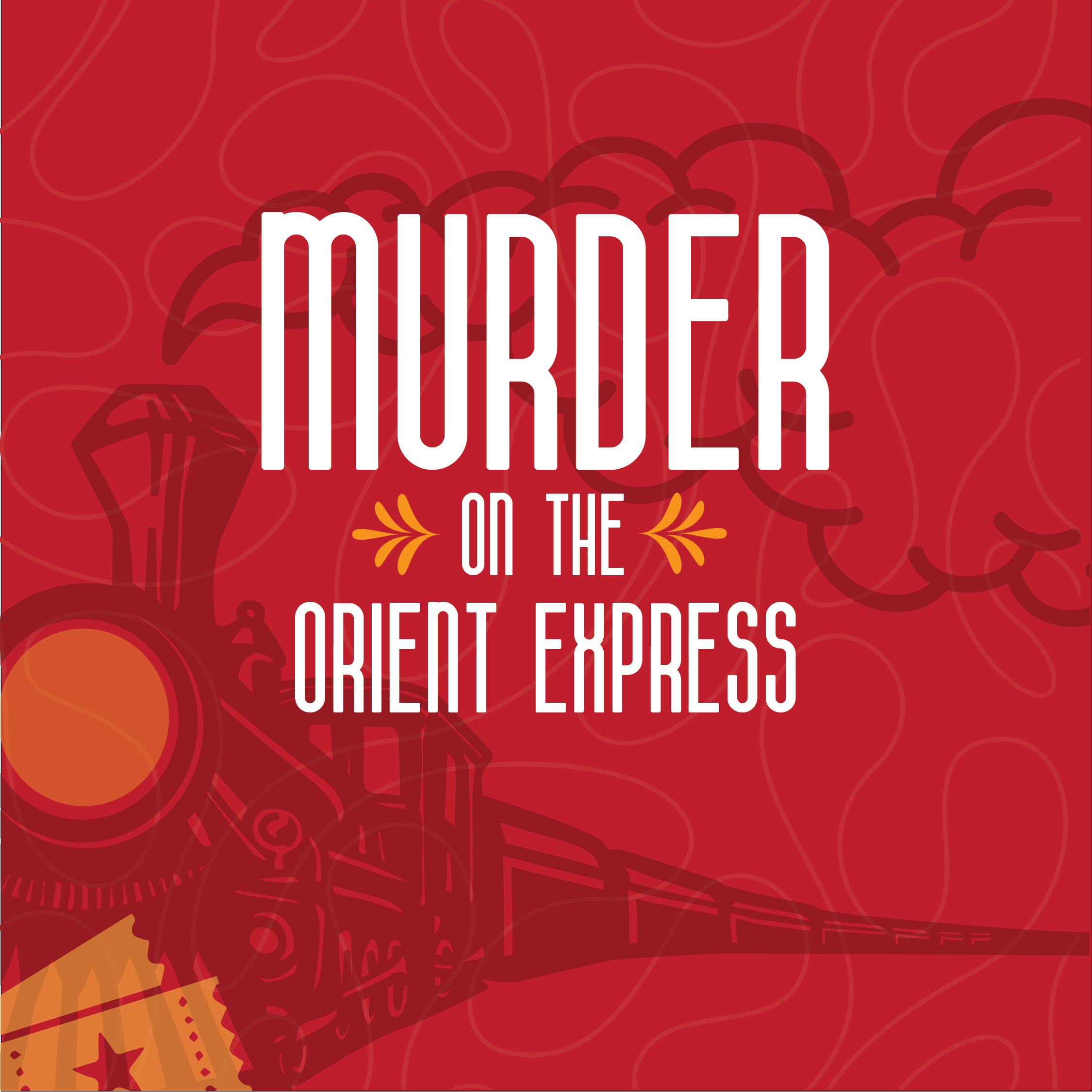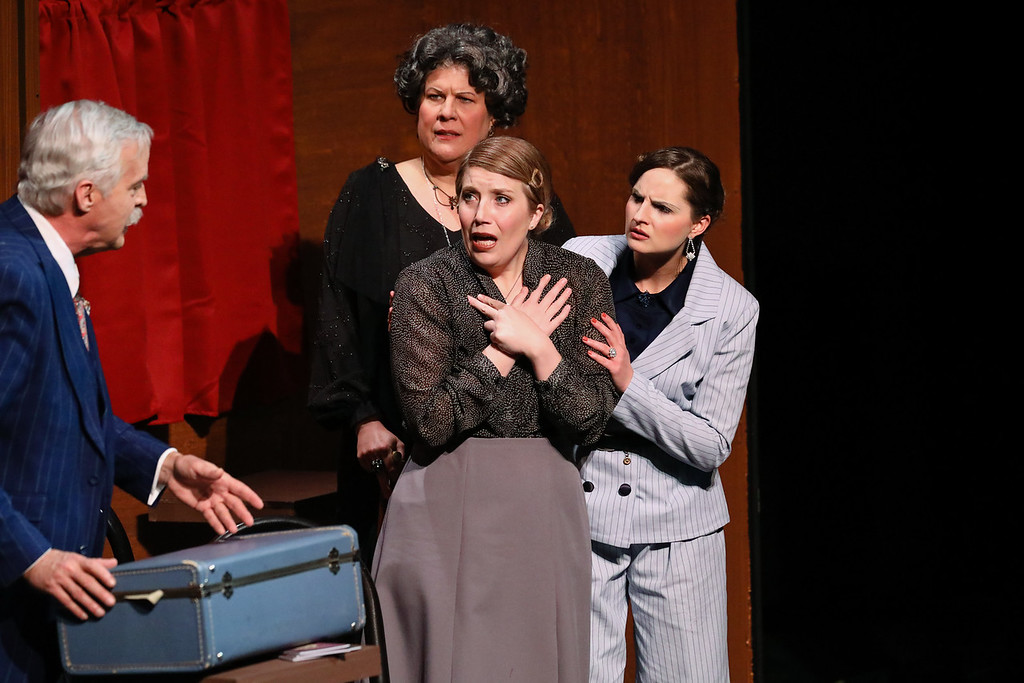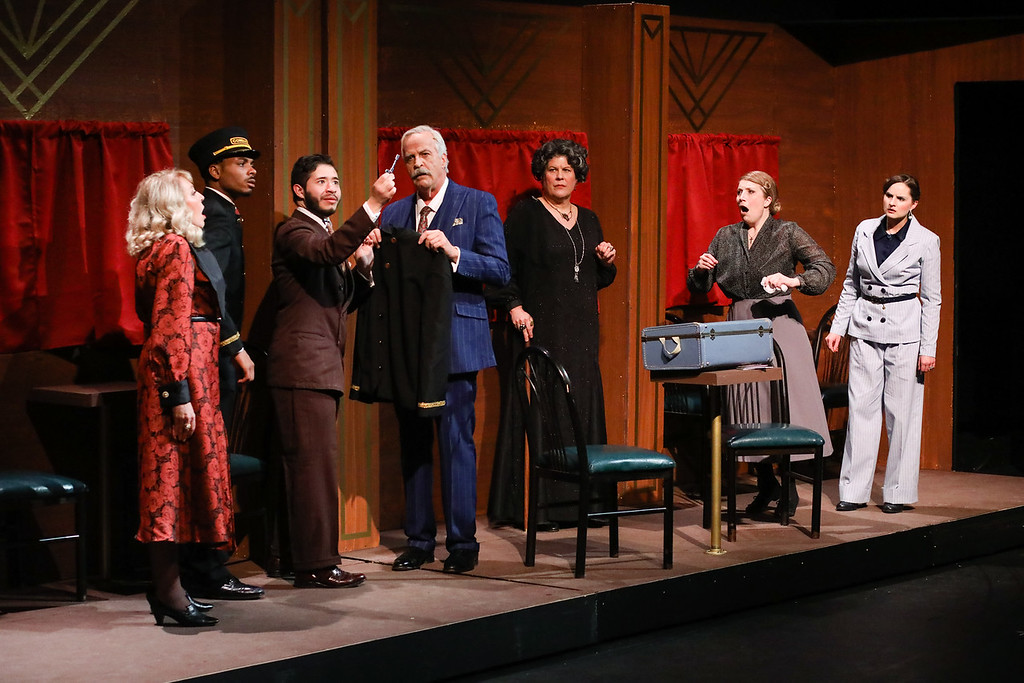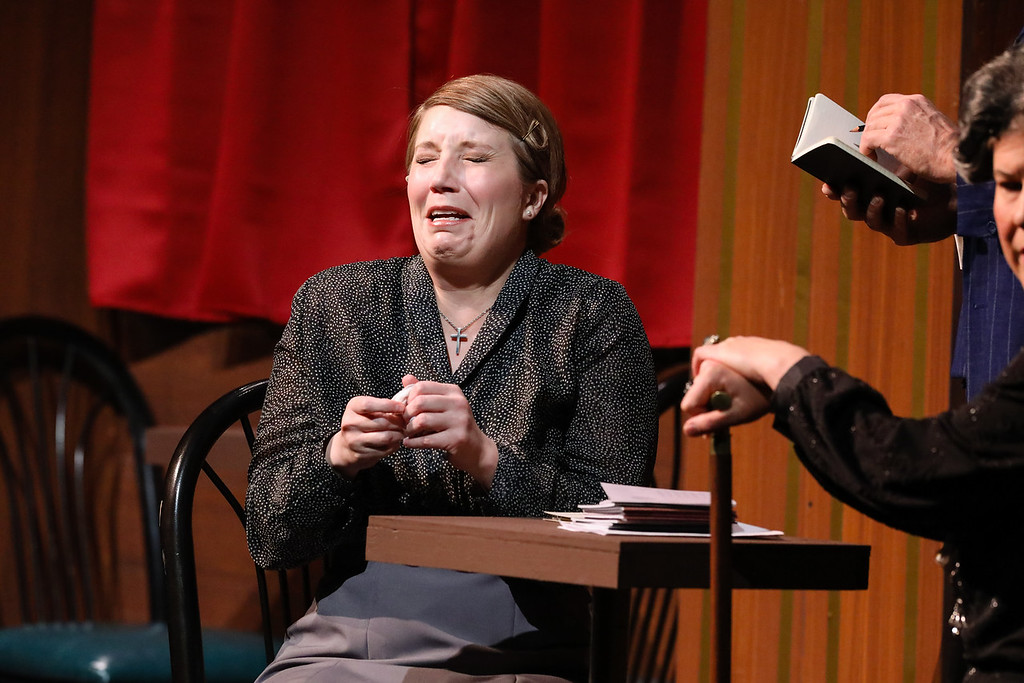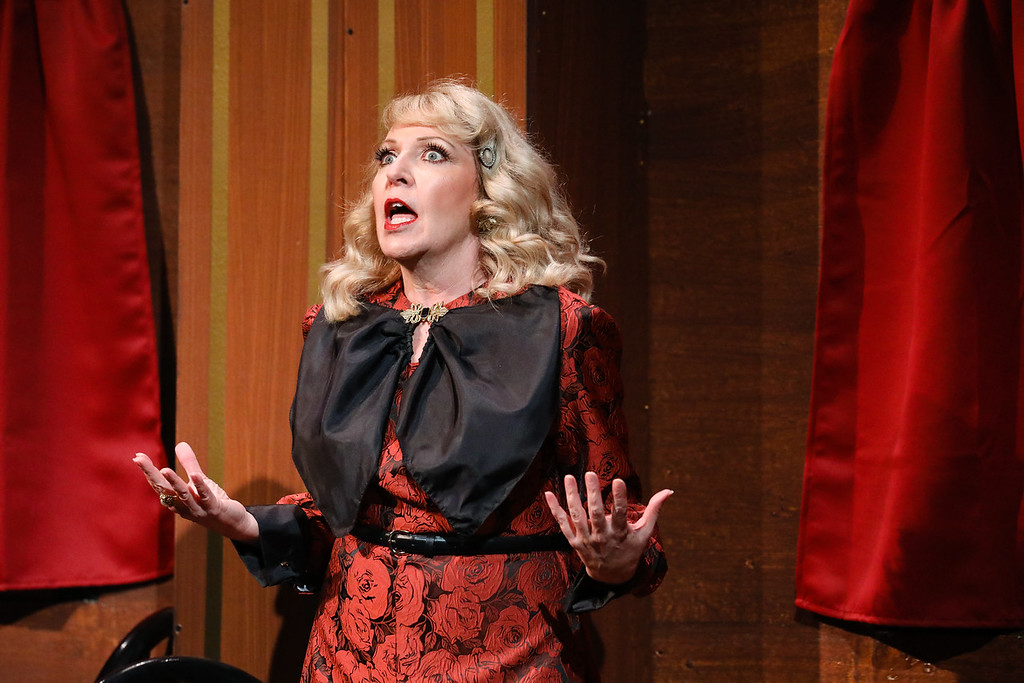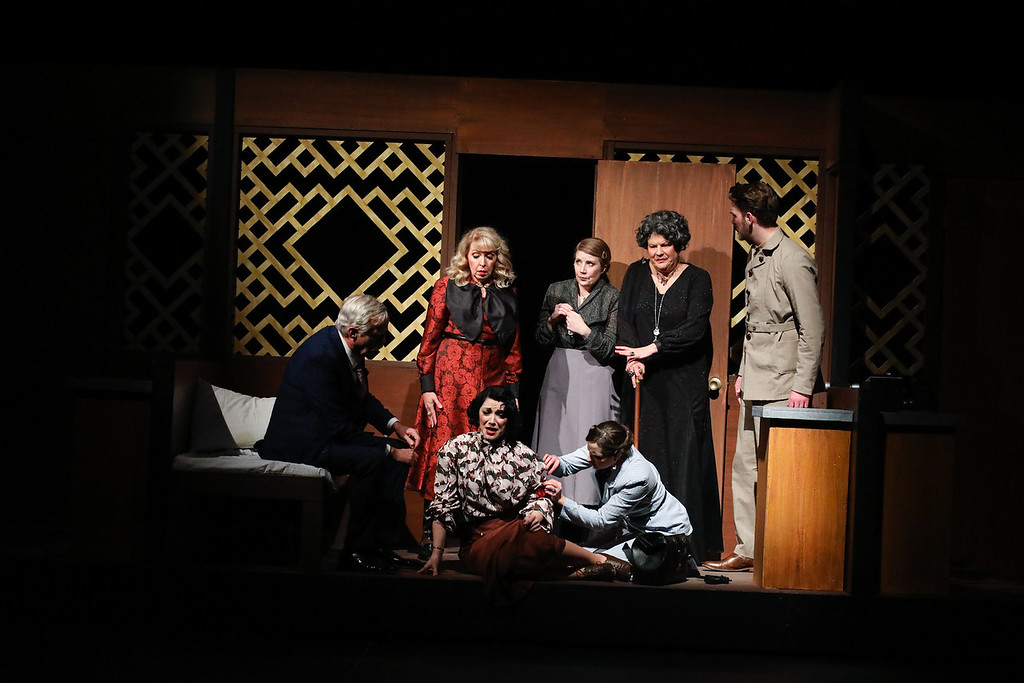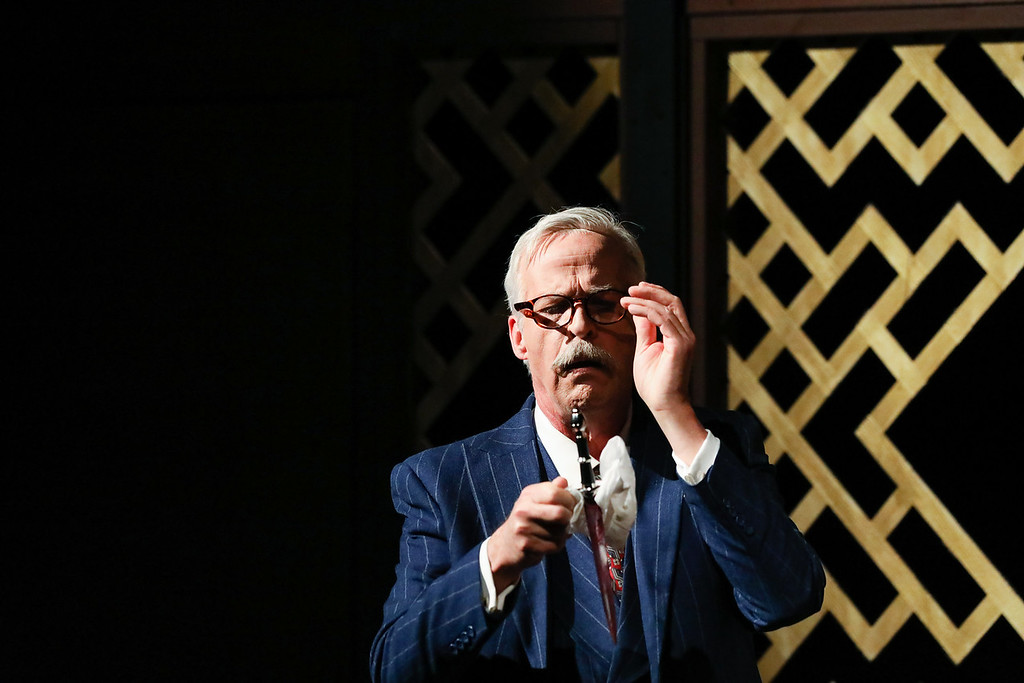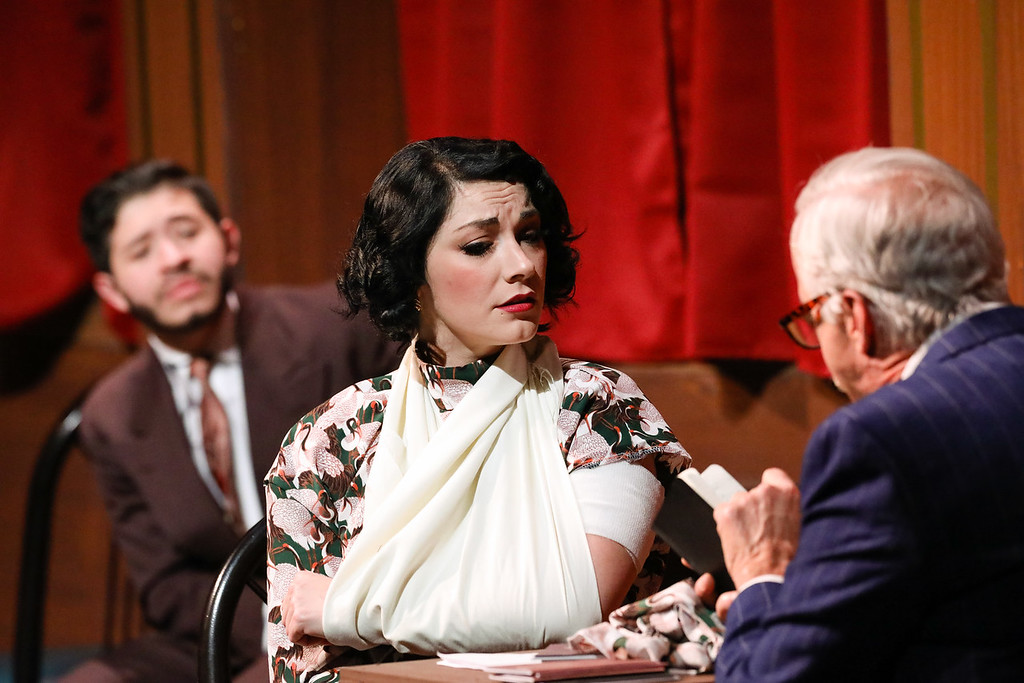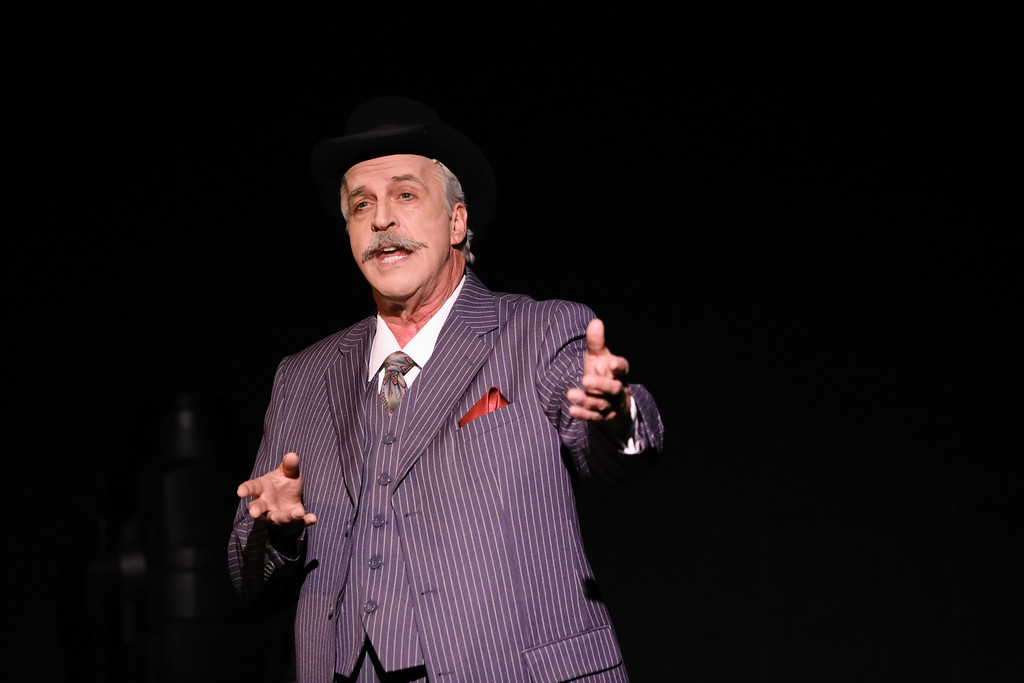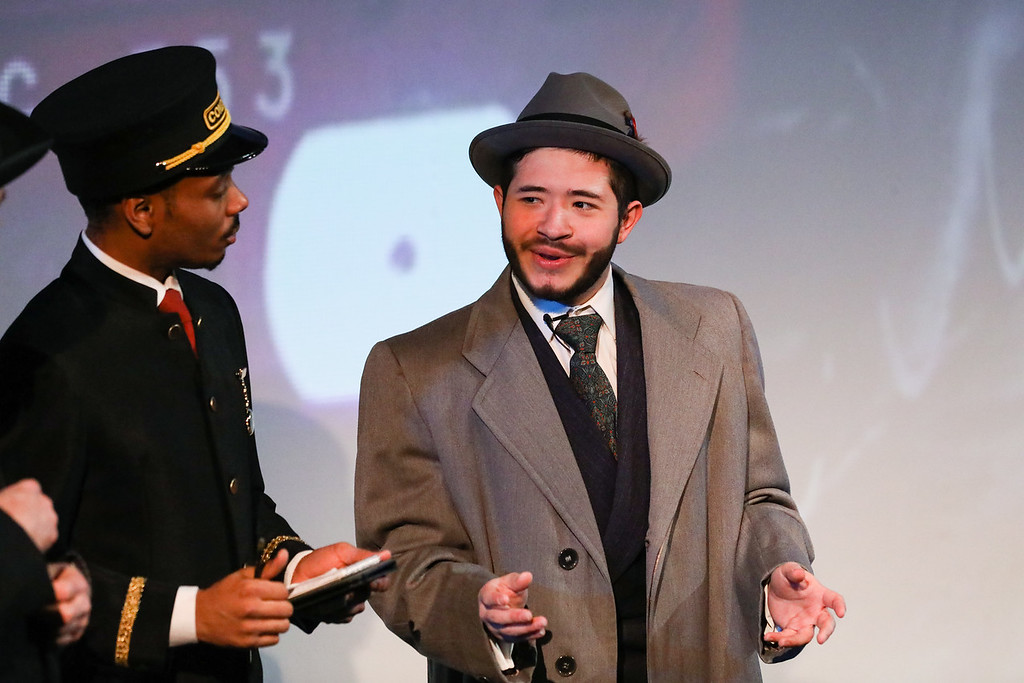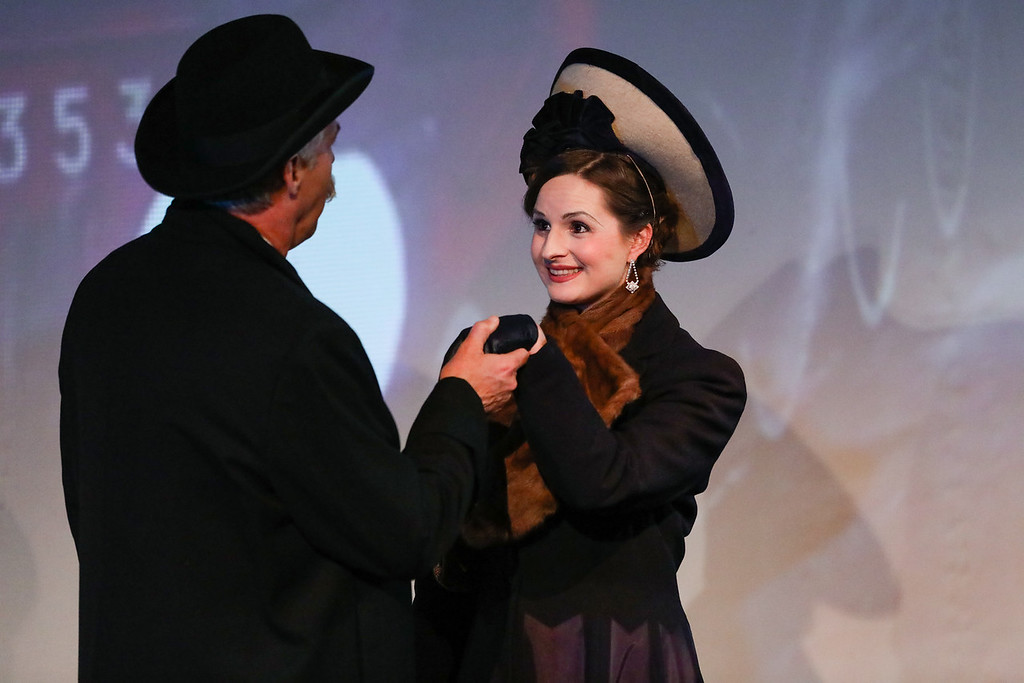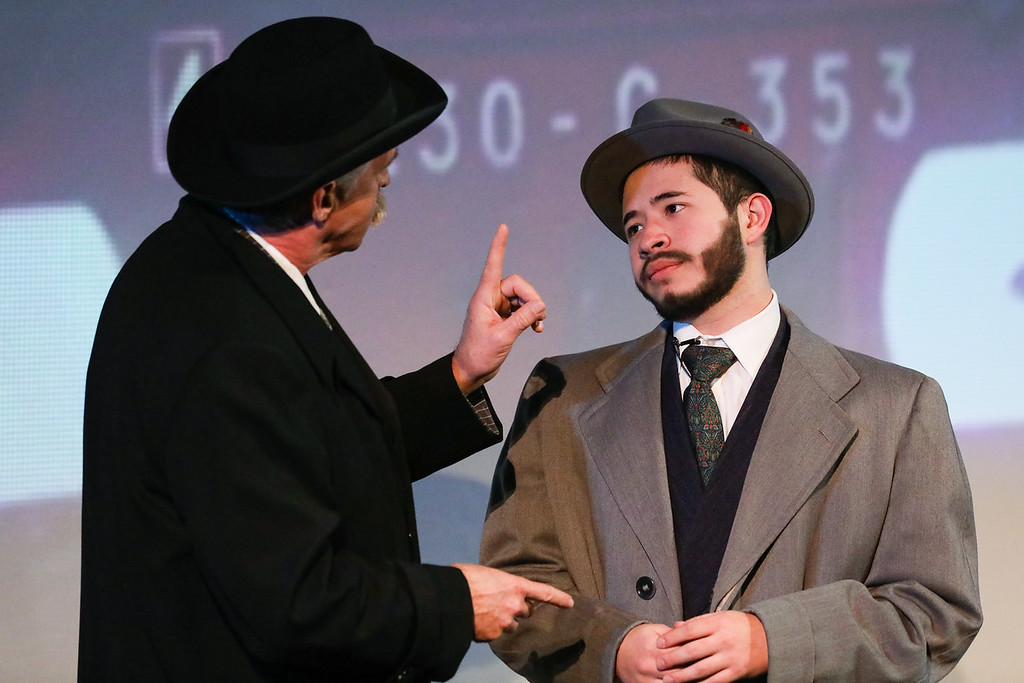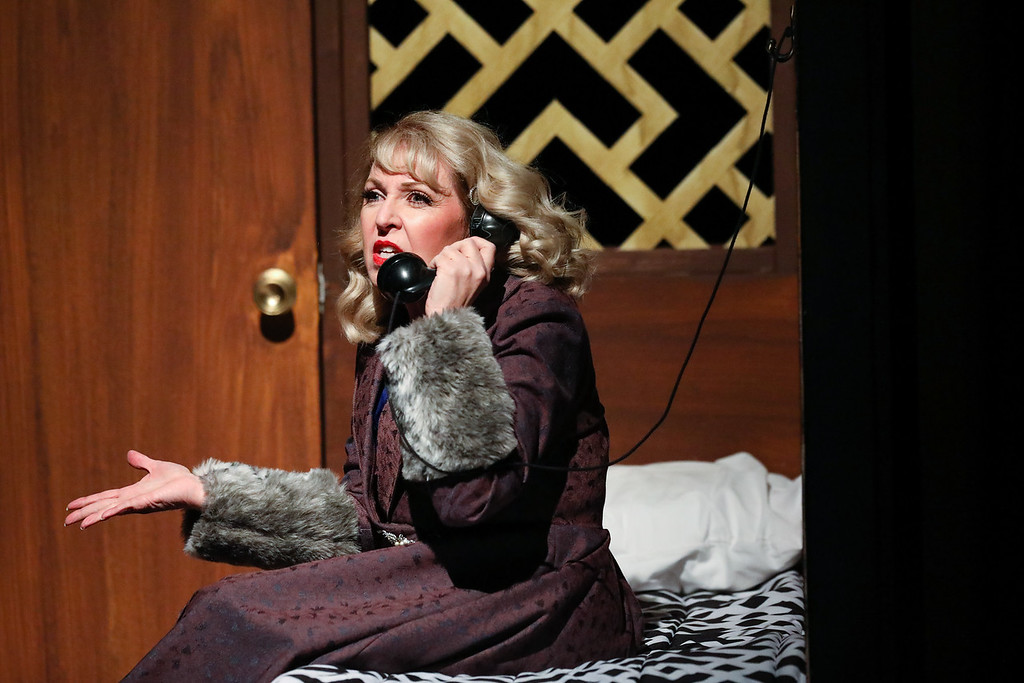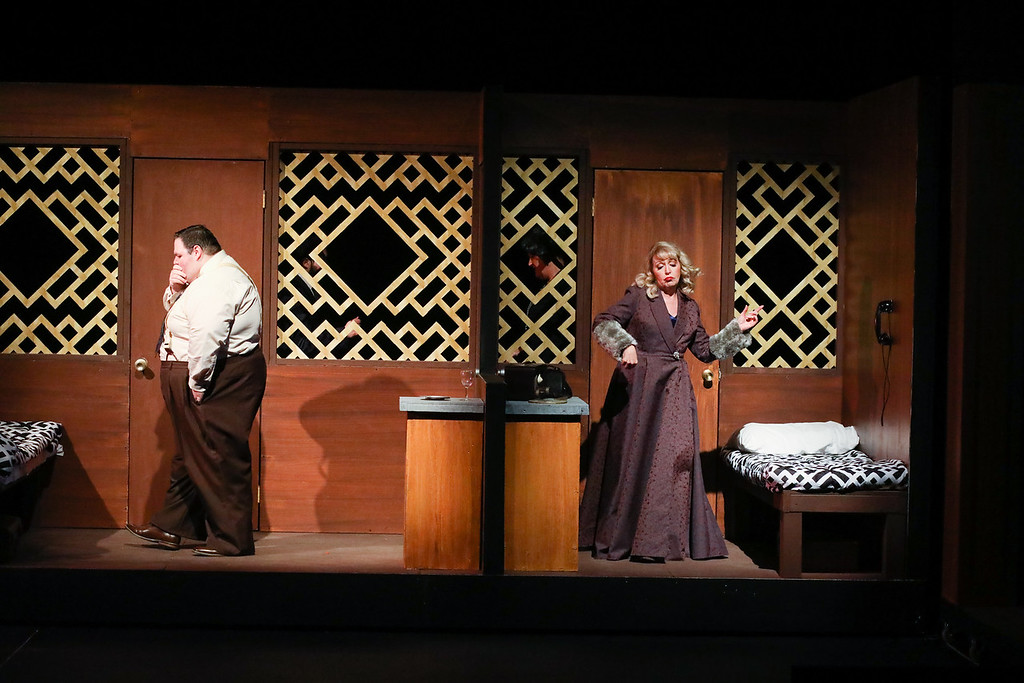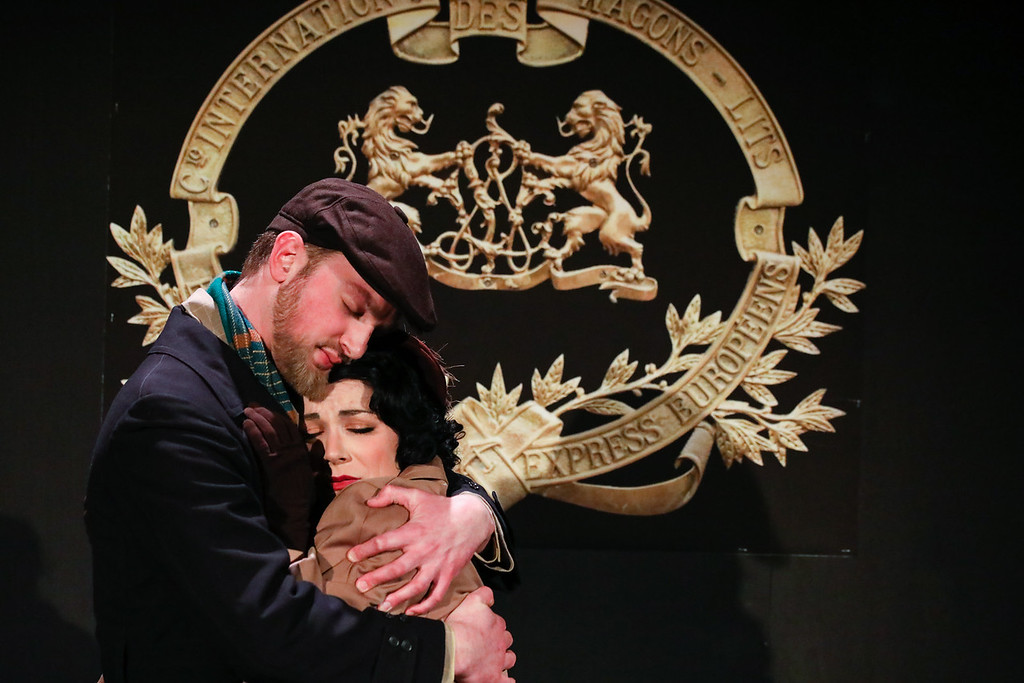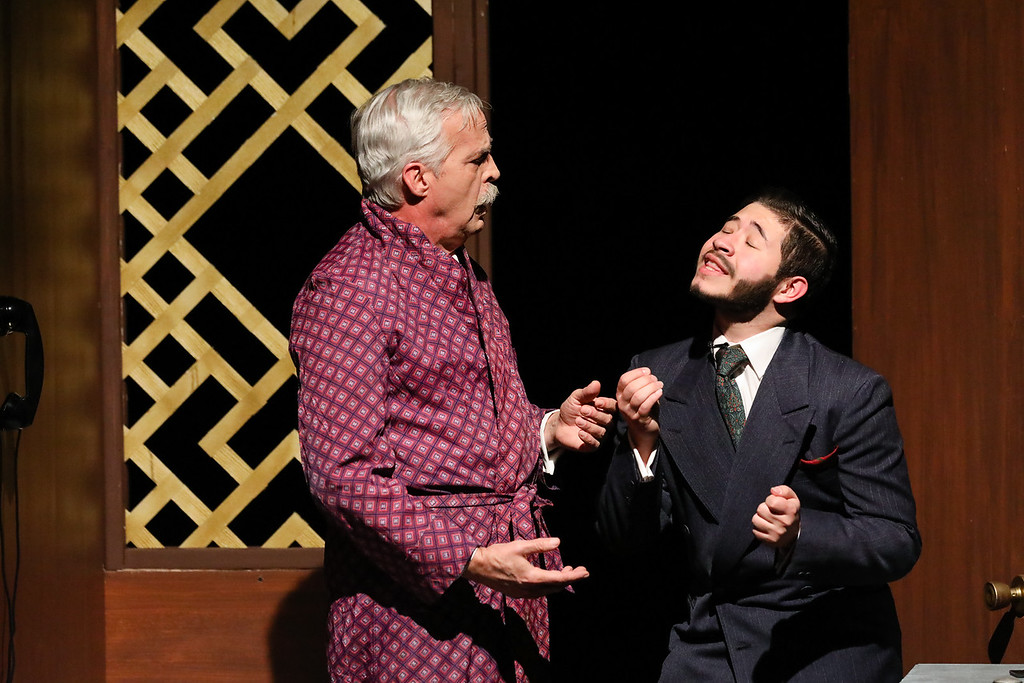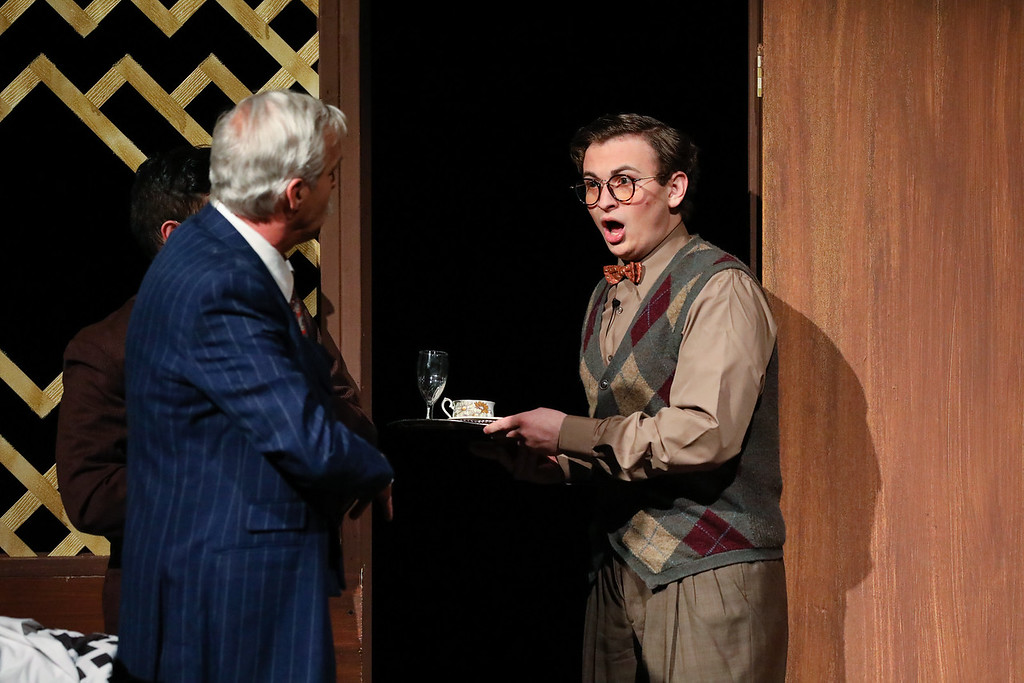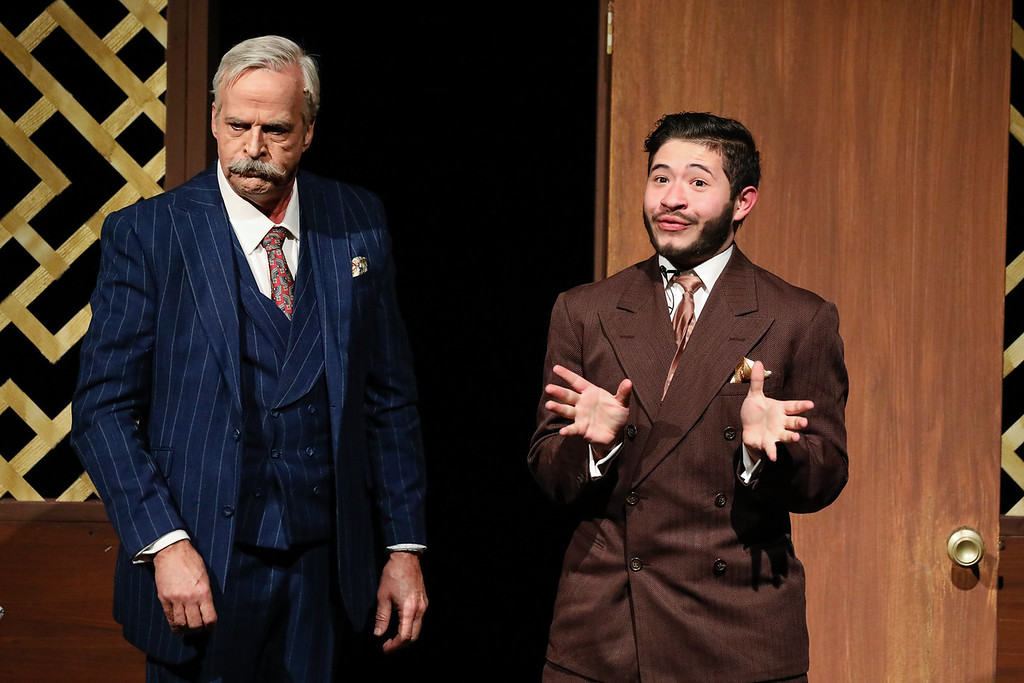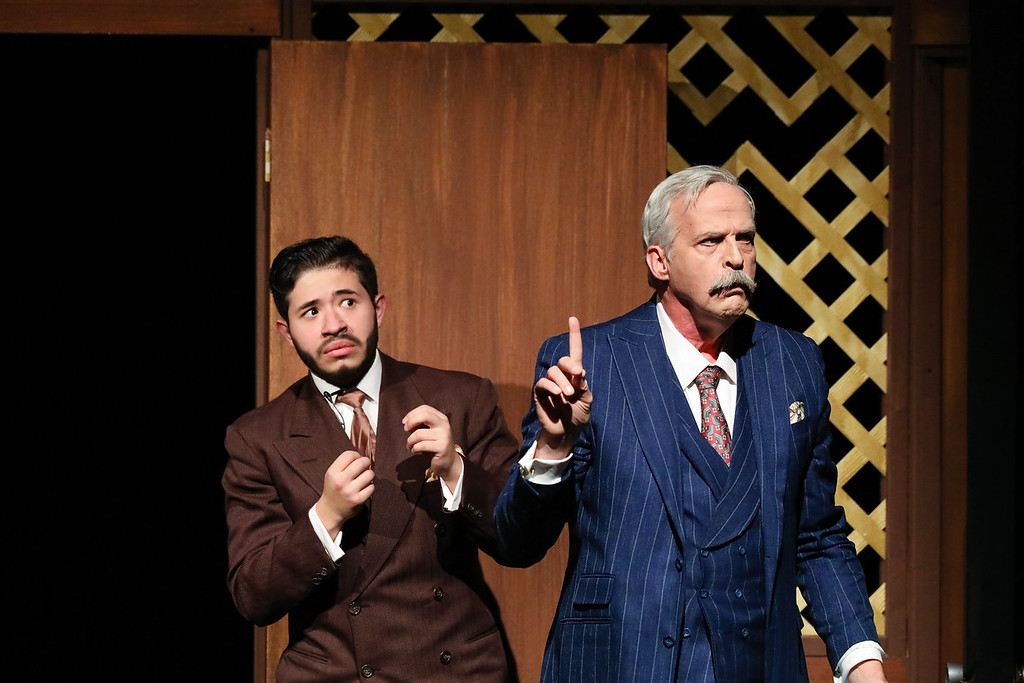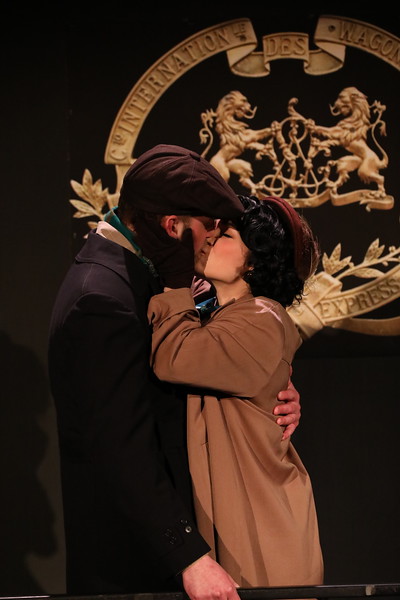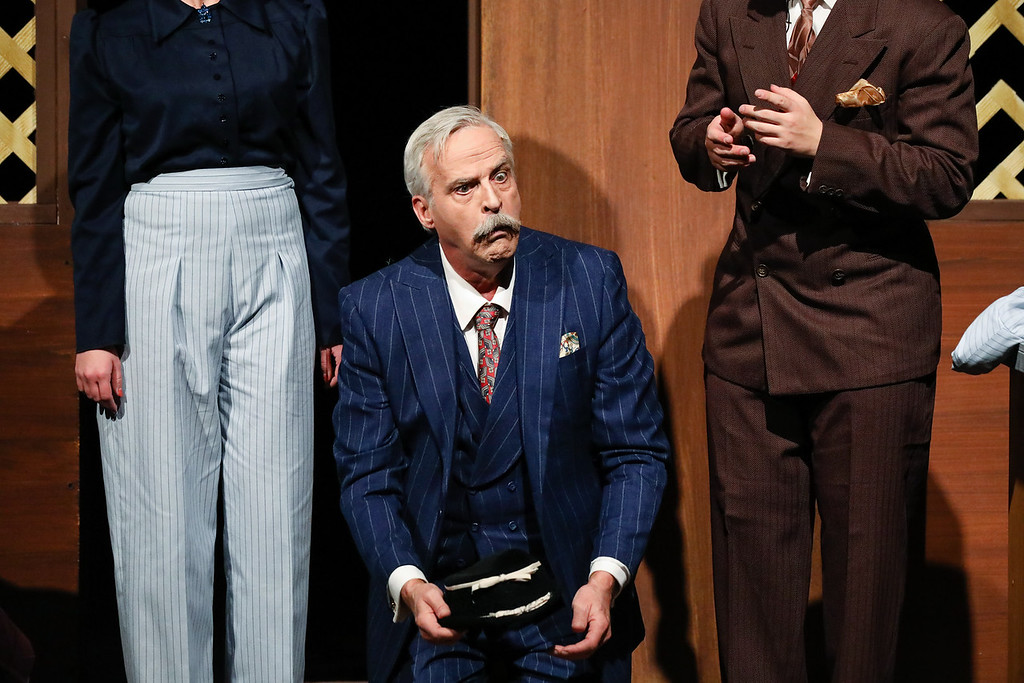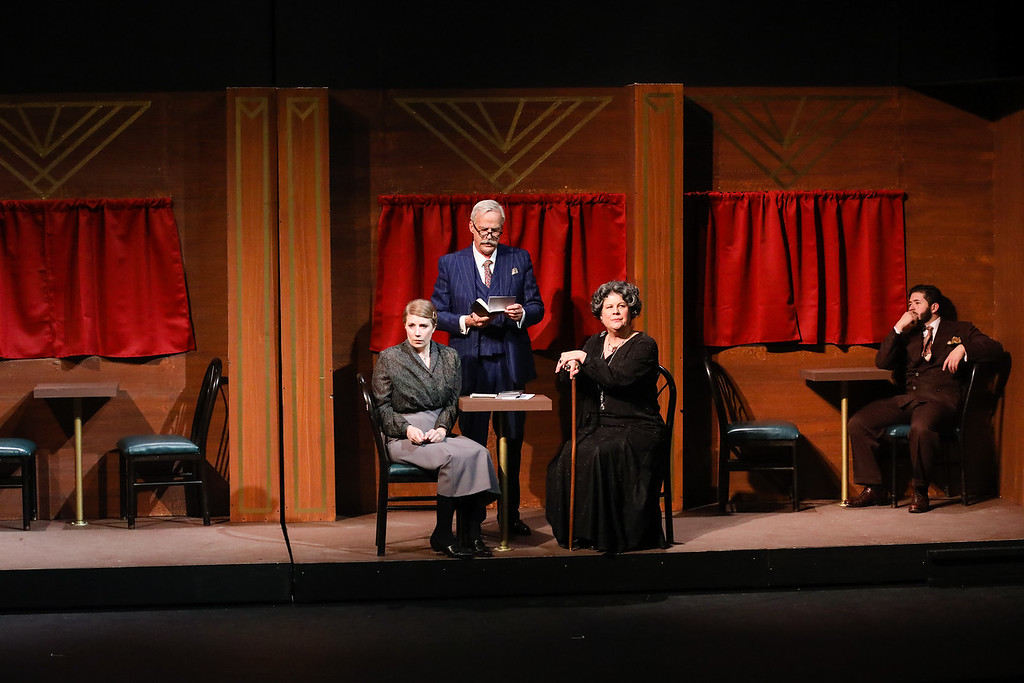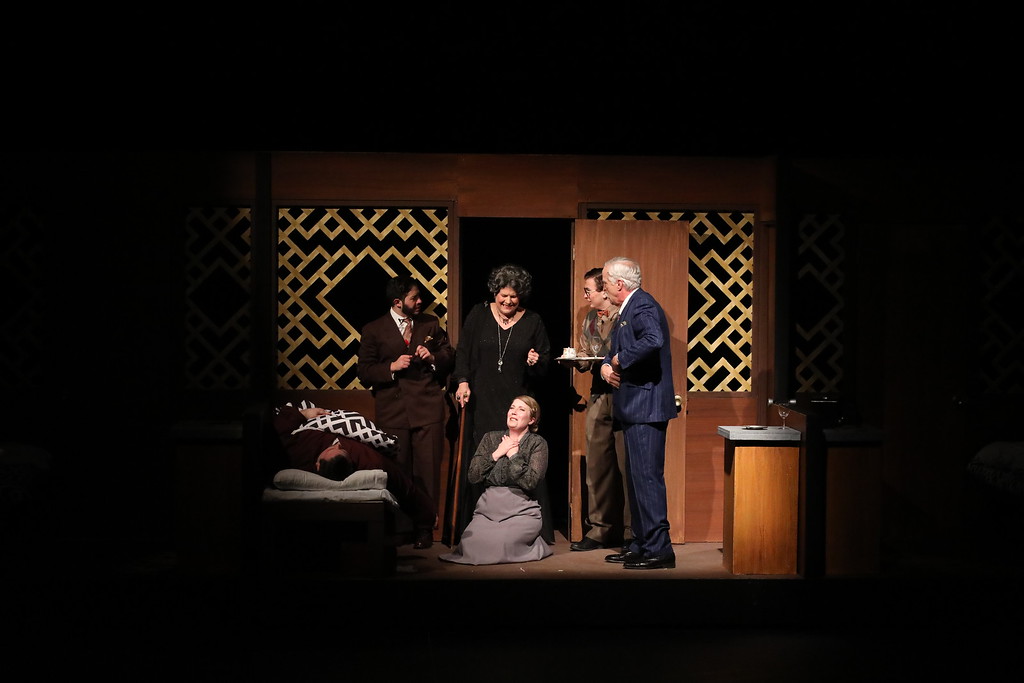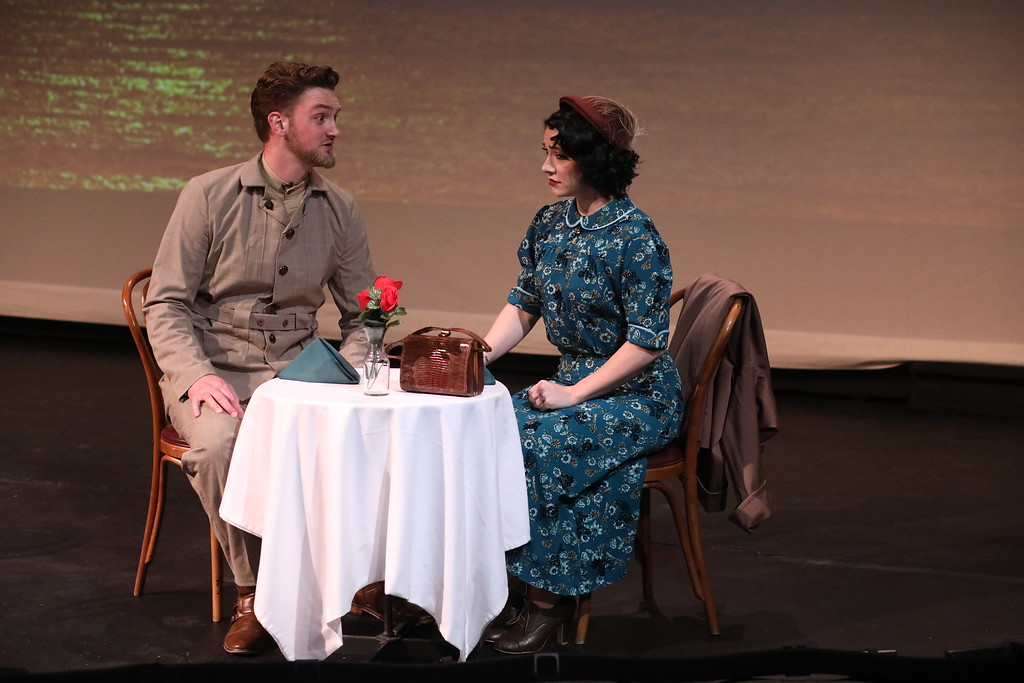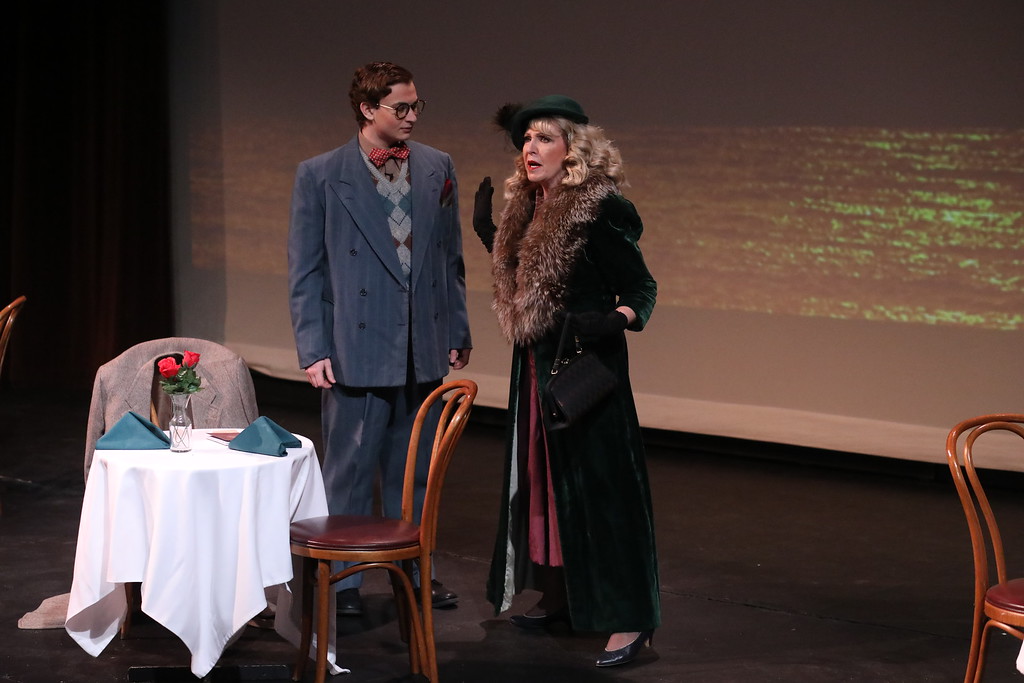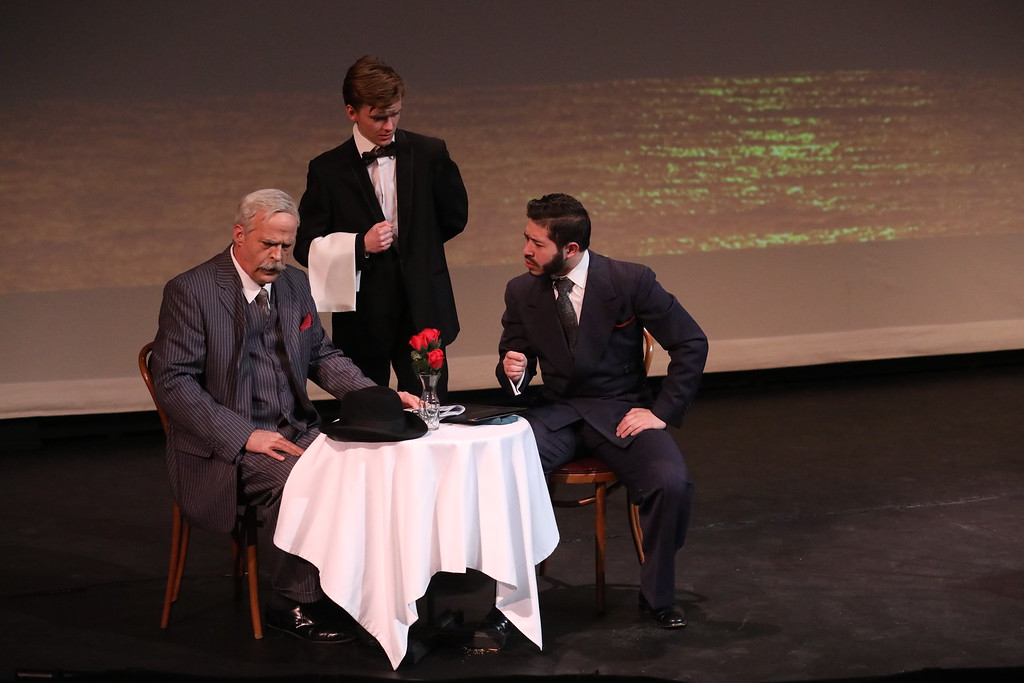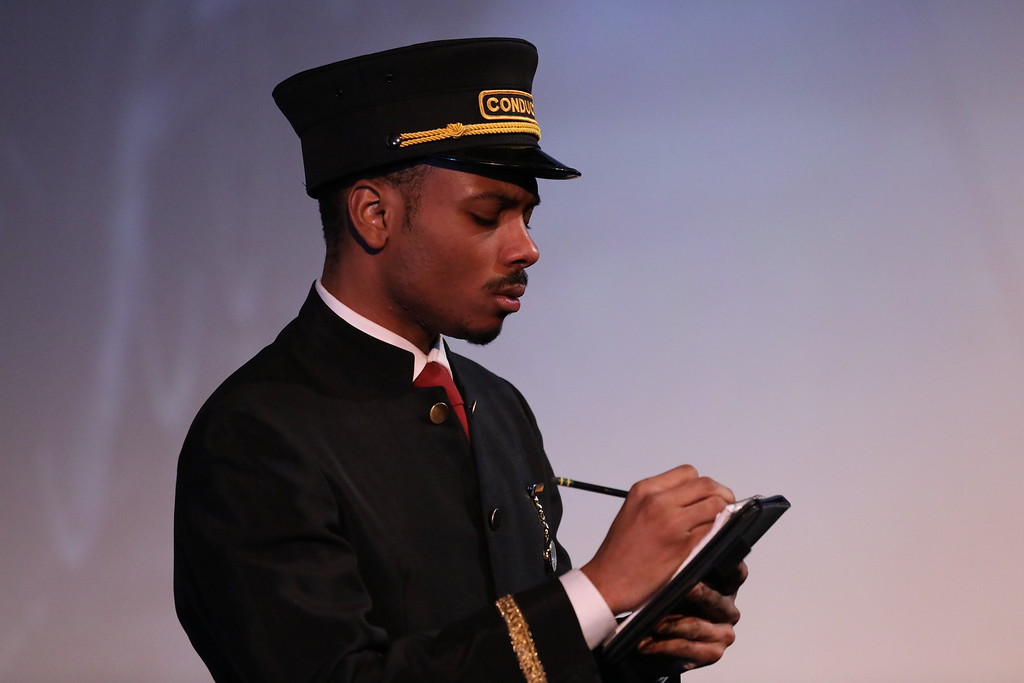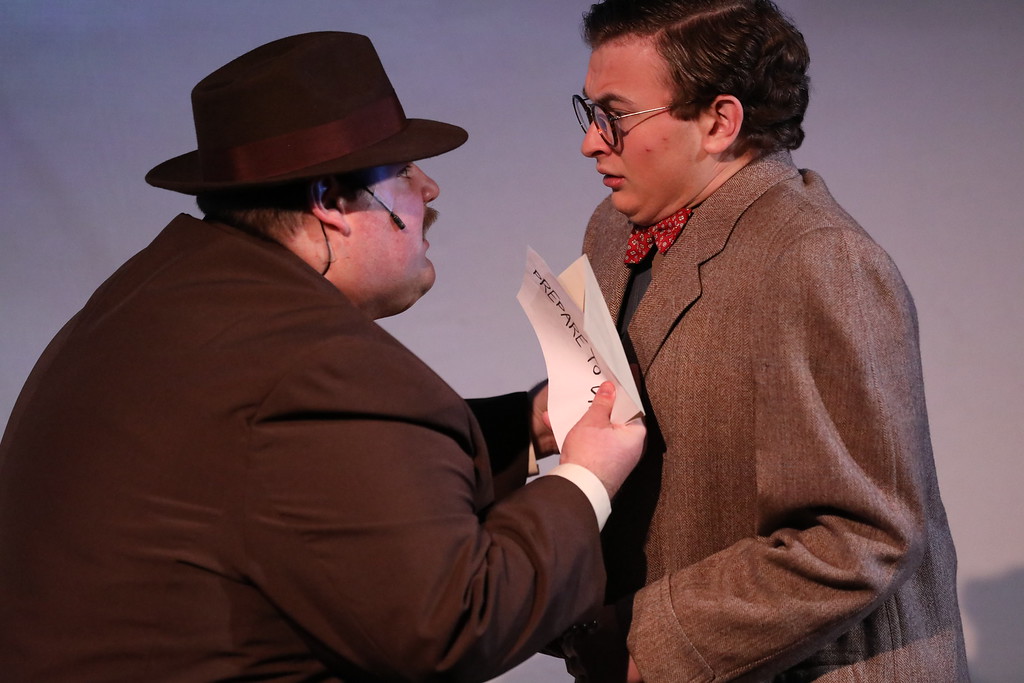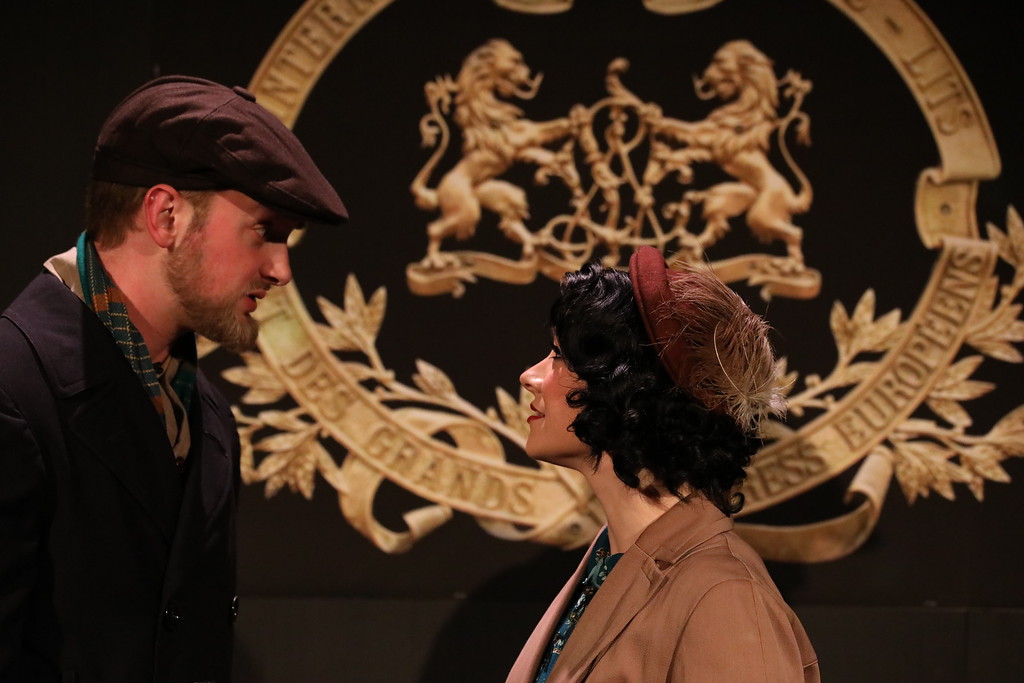 February 7 – 22, 2020
Kephart Theatre
---
Murder on the Orient Express
By Ken Ludwig
Based on the novel by Agatha Christie
Mayhem amongst the elegant
Just after midnight, a snowdrift stops the Orient Express in its tracks. The luxurious train is surprisingly full for the time of the year, but by the morning it is one passenger fewer. An American tycoon lies dead in his compartment, stabbed a dozen times, his door locked from the inside. Isolated and with a killer in their midst, detective Hercule Poirot must identify the murderer – in case he or she decides to strike again.
Sponsored by BENNINGTON STATE BANK
Hercule Poirot: Richard Groetzinger
Samuel Rachett: Timothy Burns
Mary Debenham: Elizabeth-Ali Schade
Hector MacQueen: Nelson Gutsch
Michel: Ezekiel McGhee
Princess Dragomiroff: Rachel Pearson
Greta Ohlsson: Lauren Bertram
Helen Hubbard: Shawna Carter
Countess Andrenyi: Courtney Train
Colonel Arbuthnot: Scott Snyder
Bouc: Lorenz Rincones
Waiter: Aslak Velure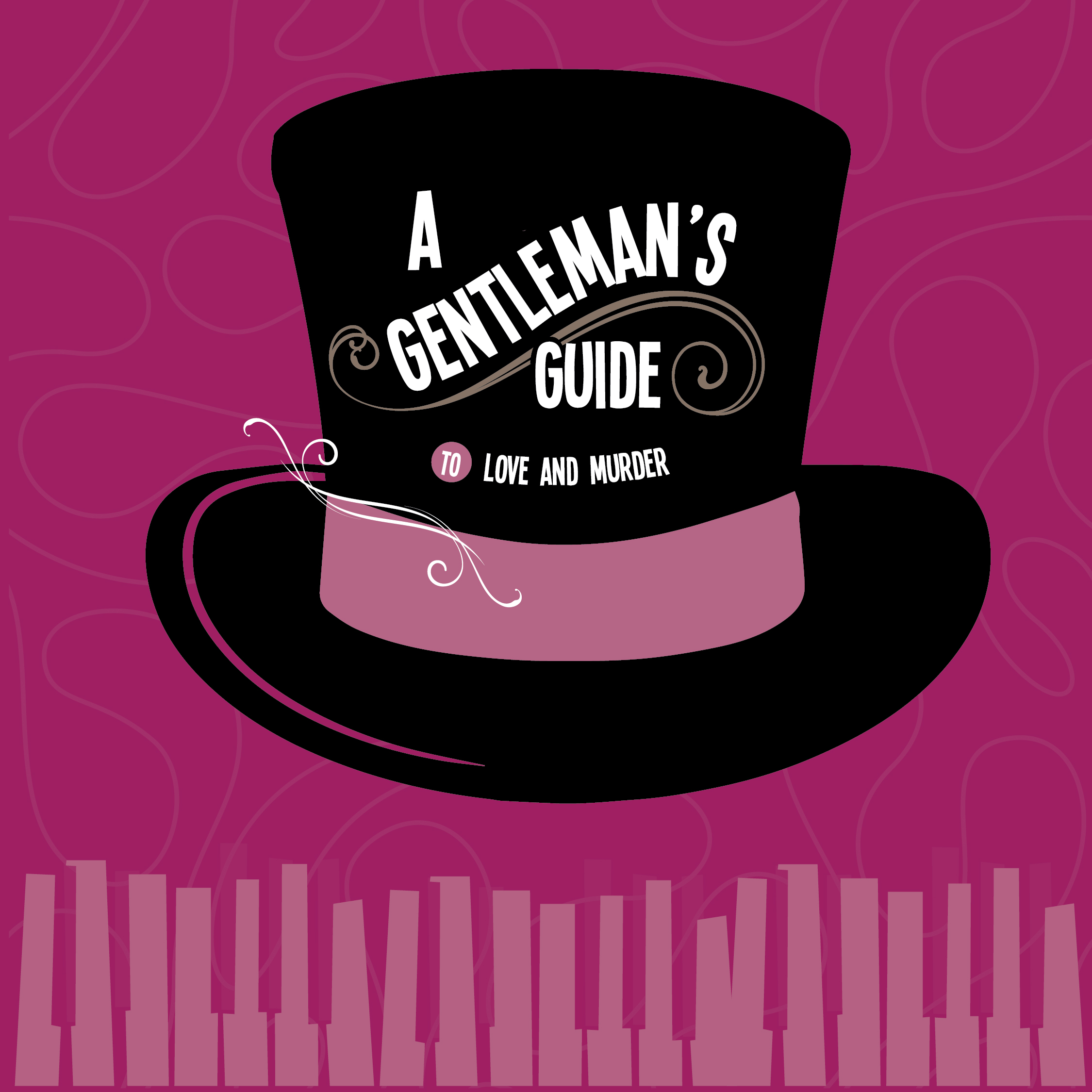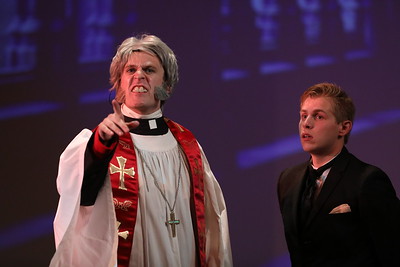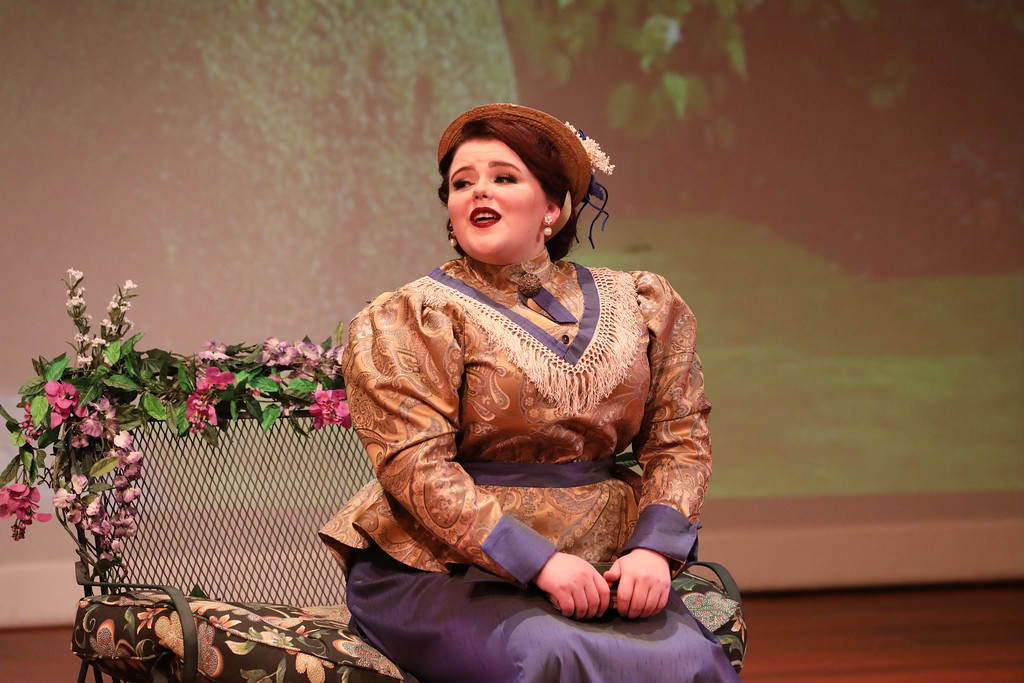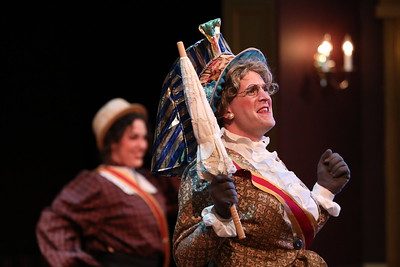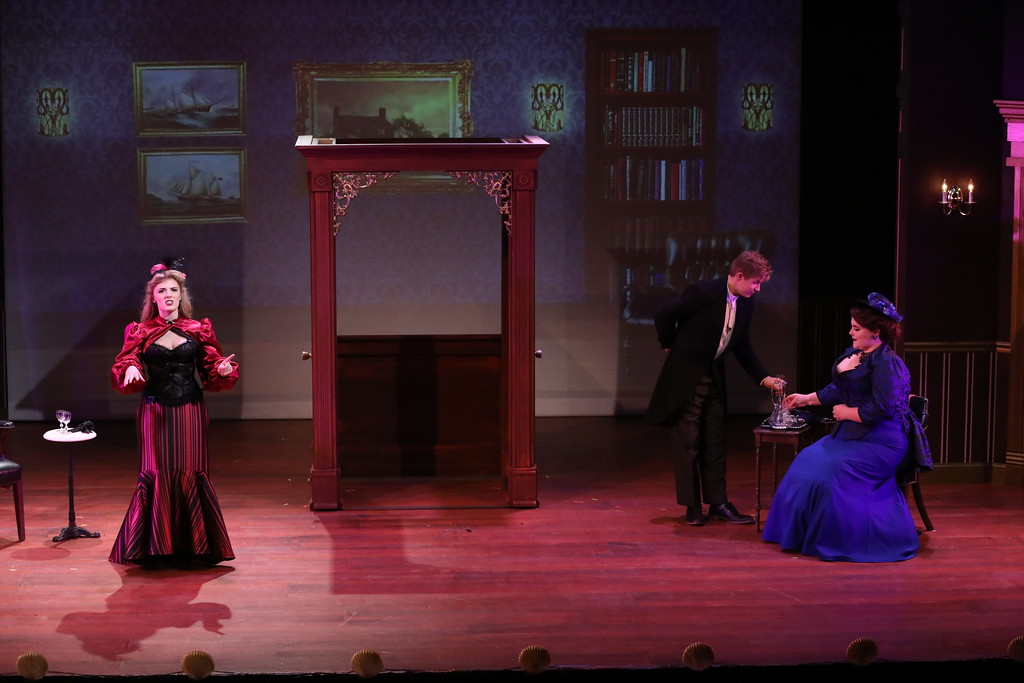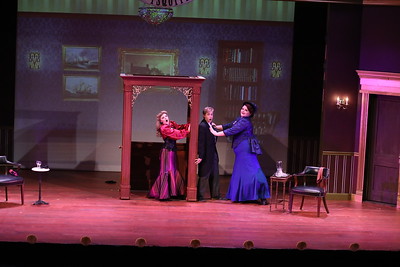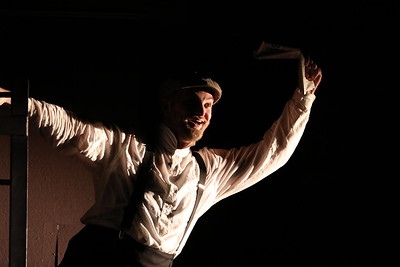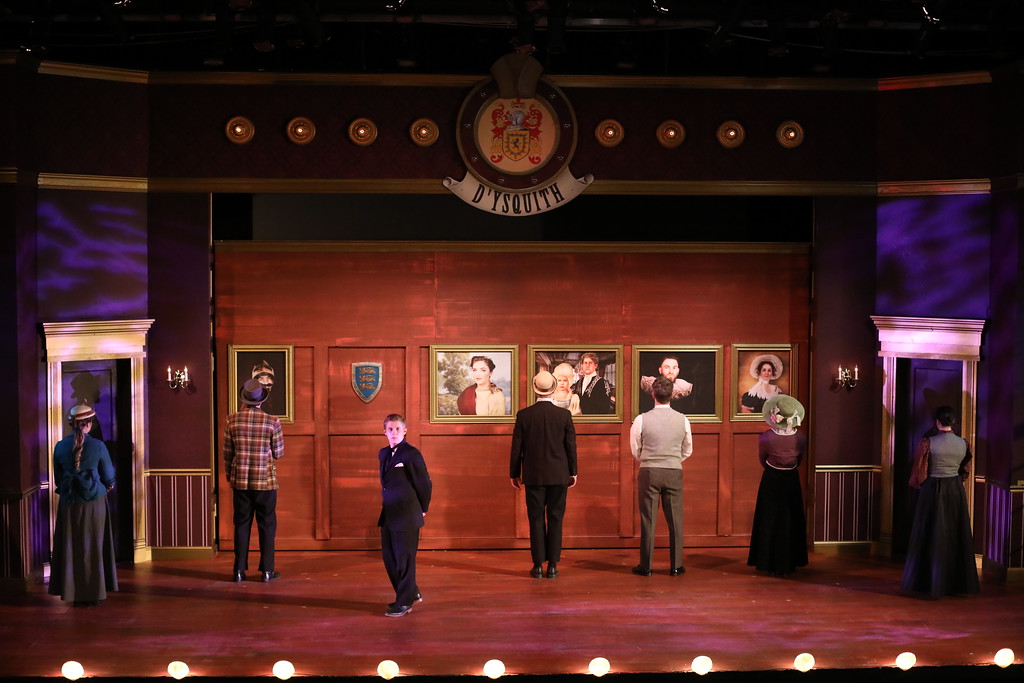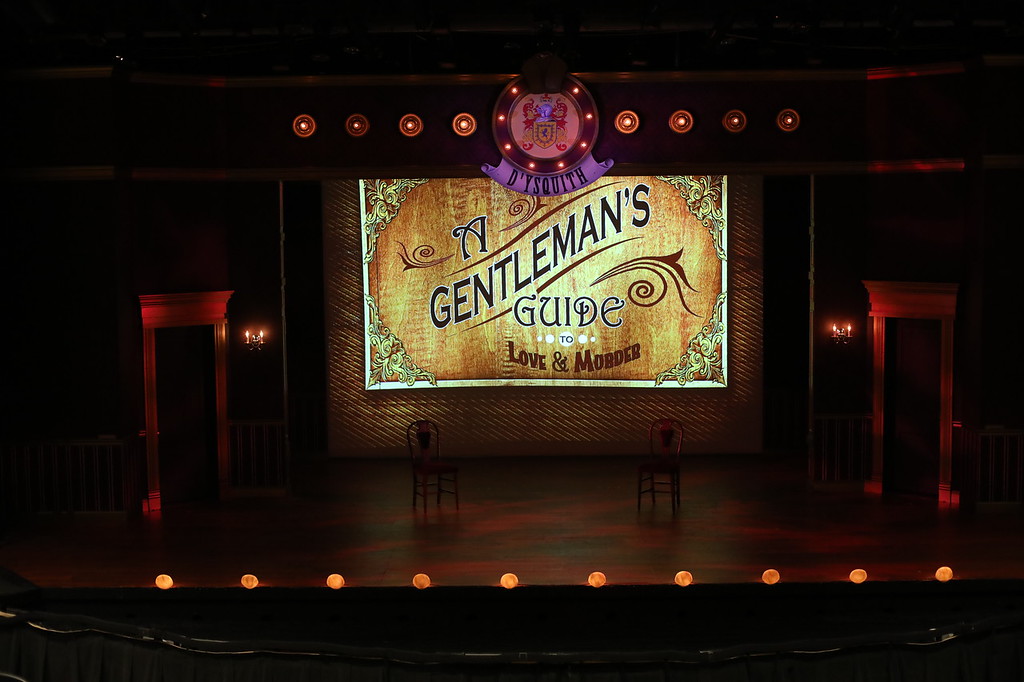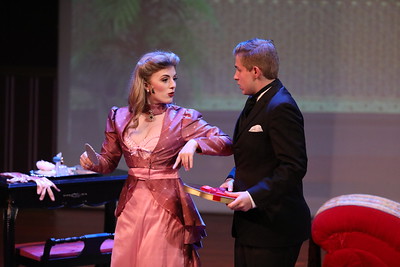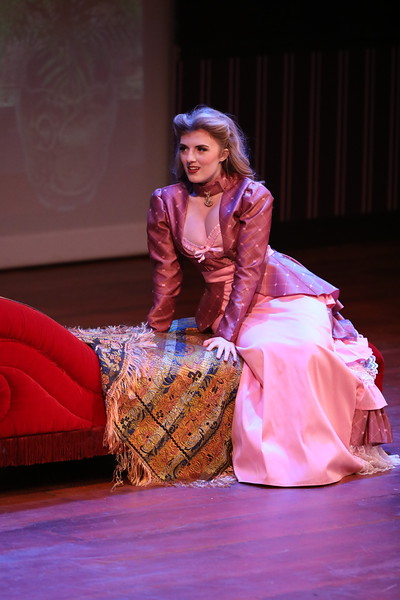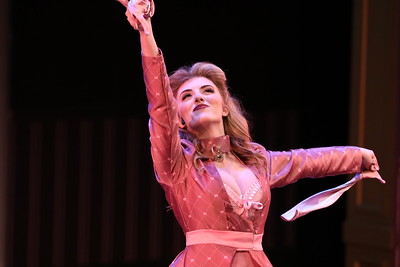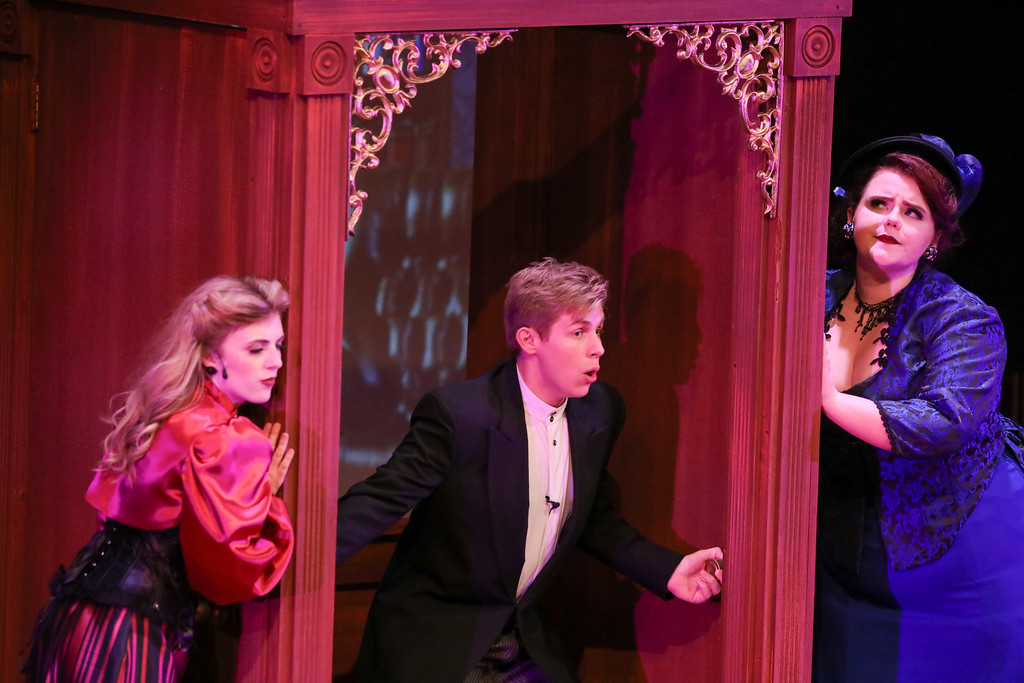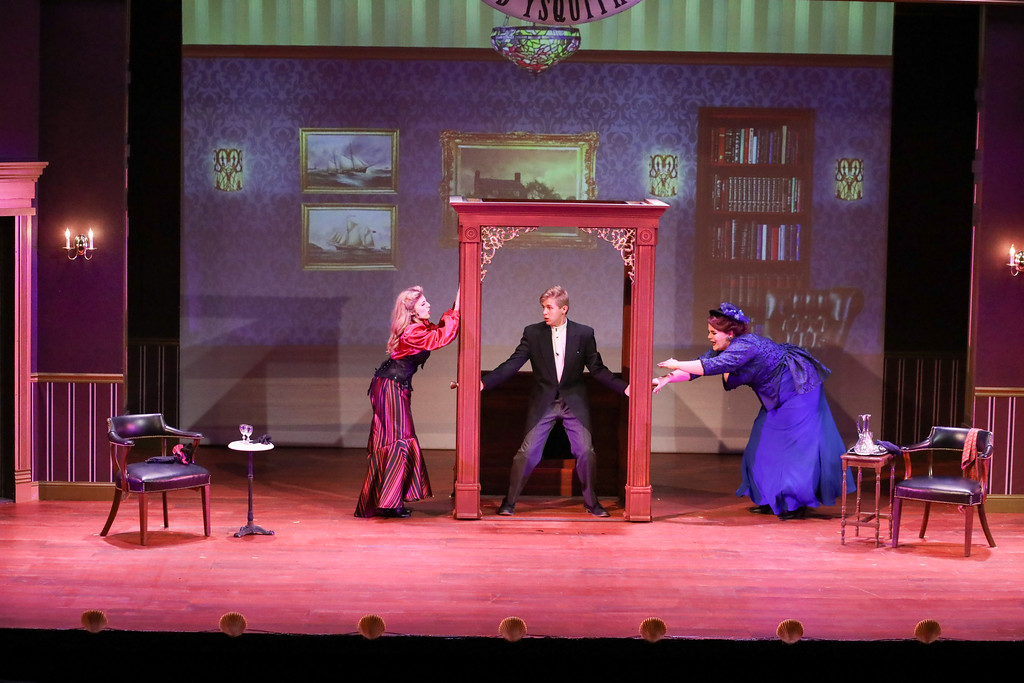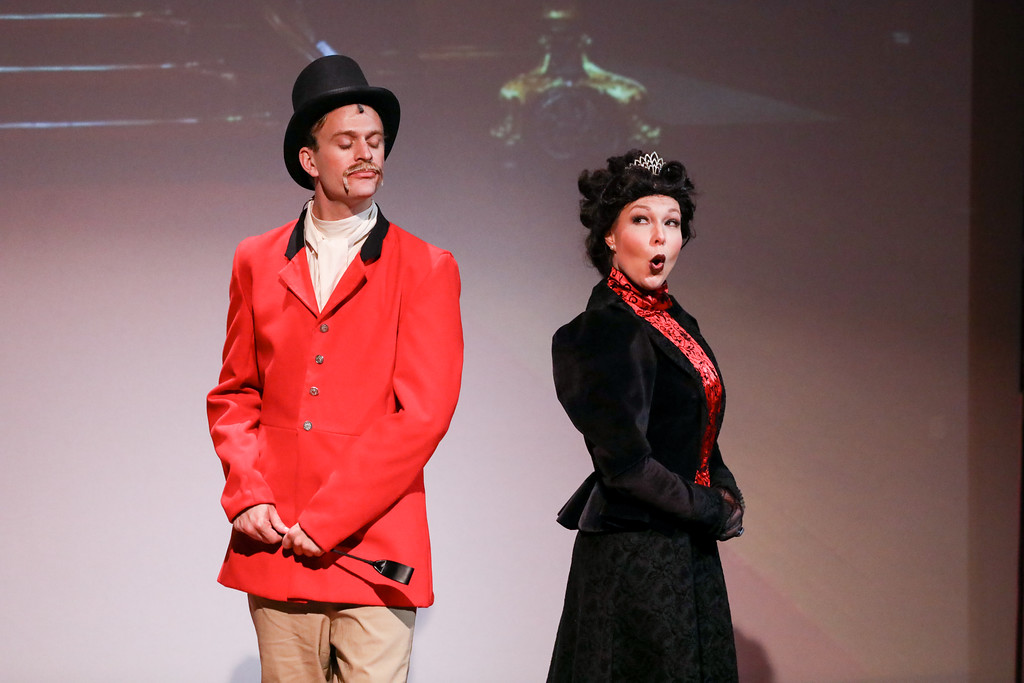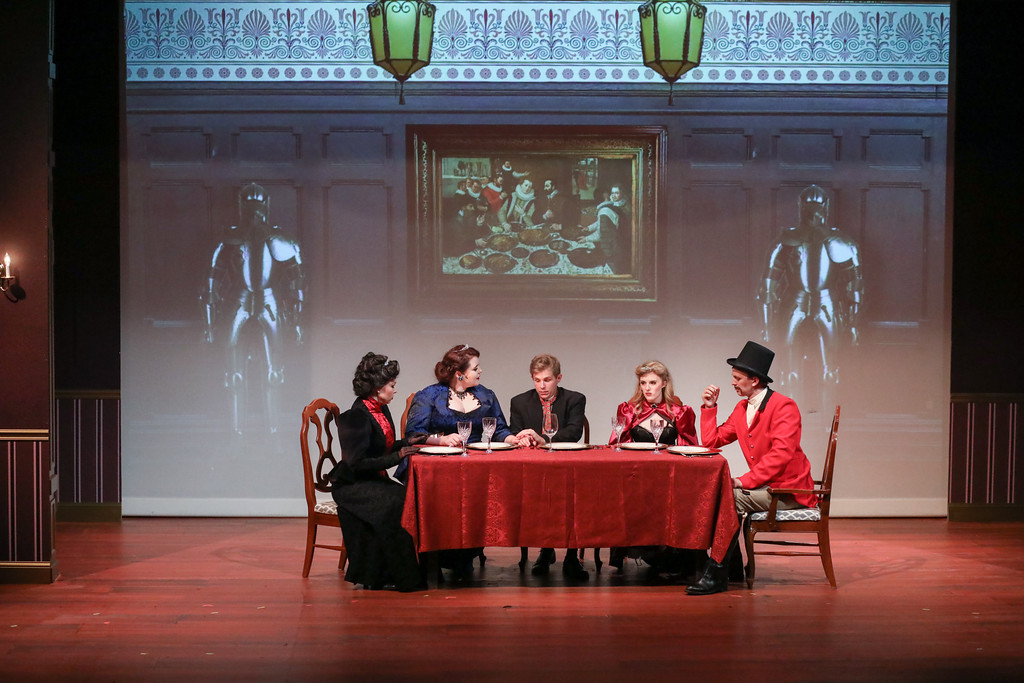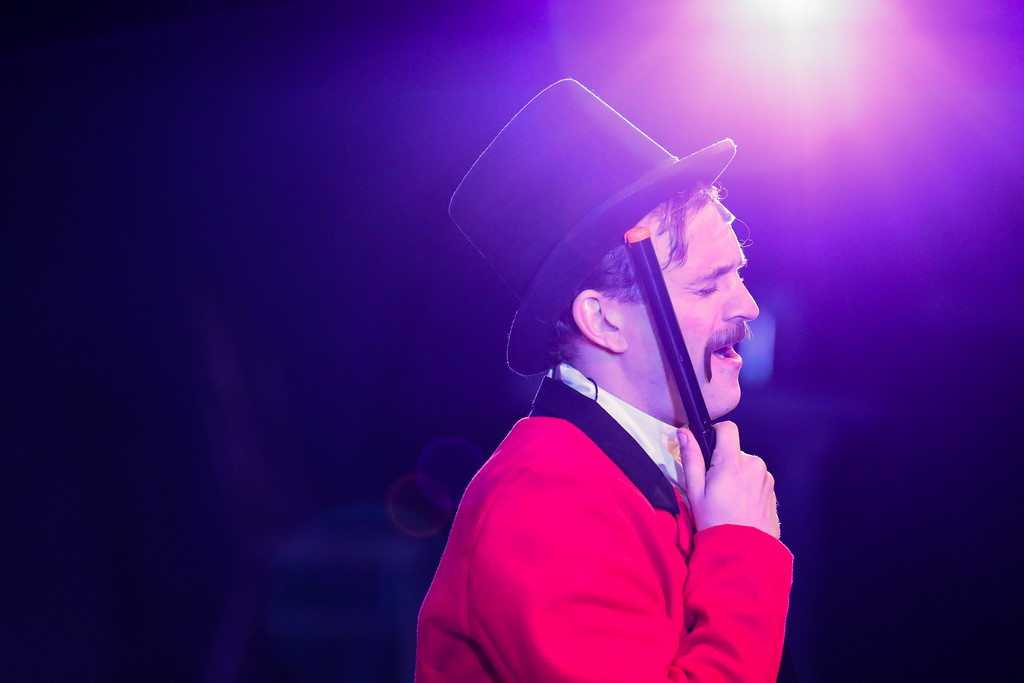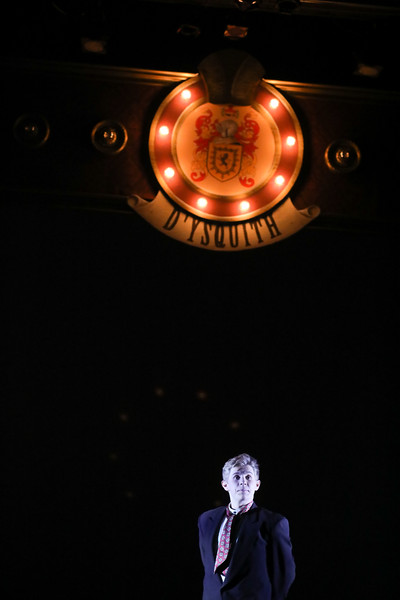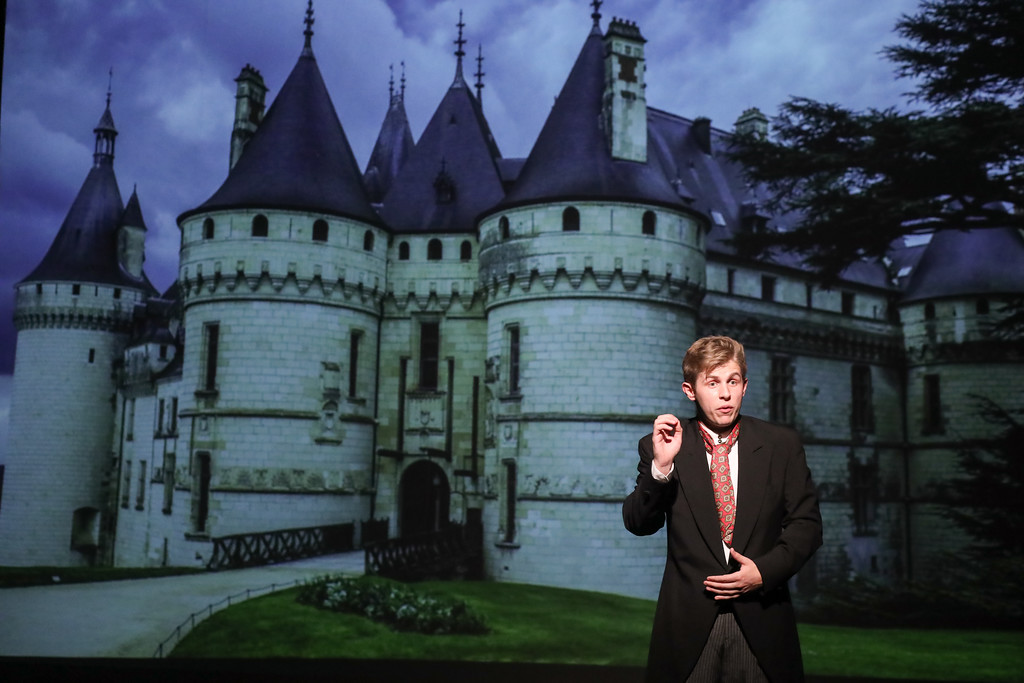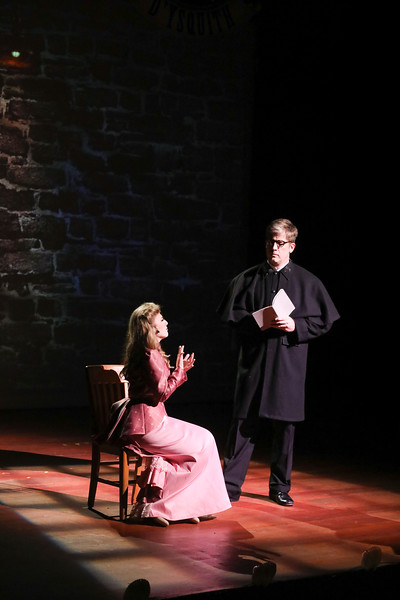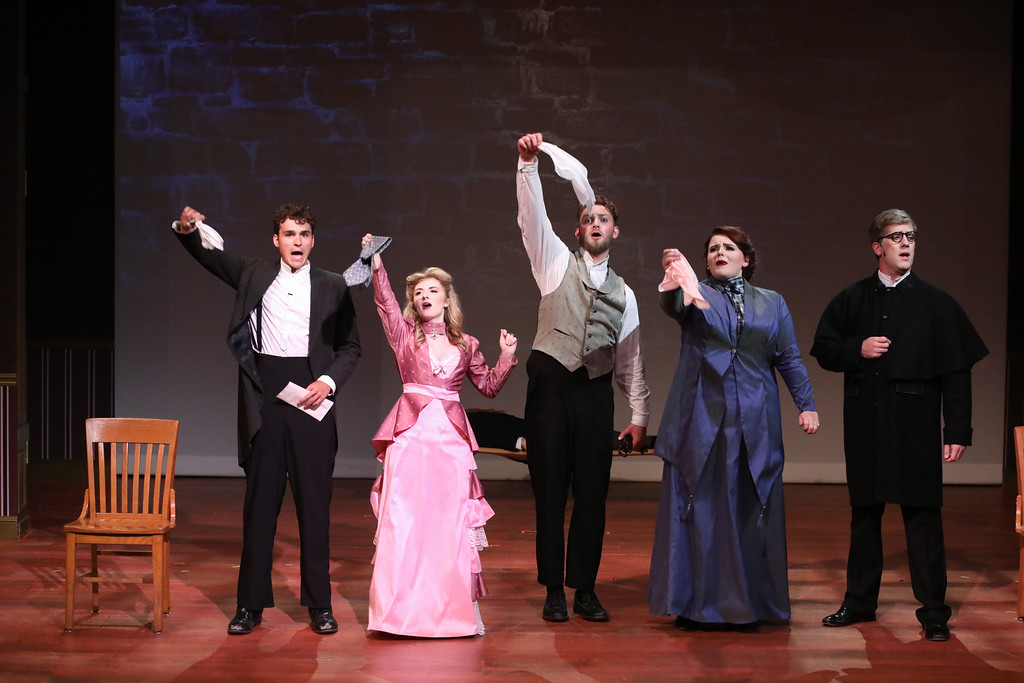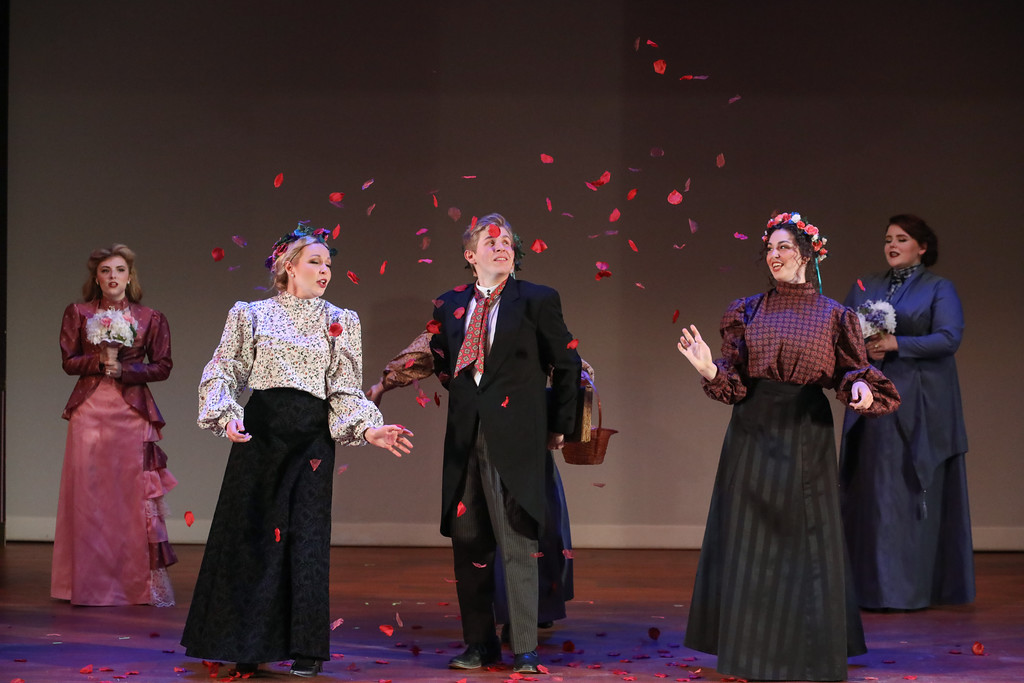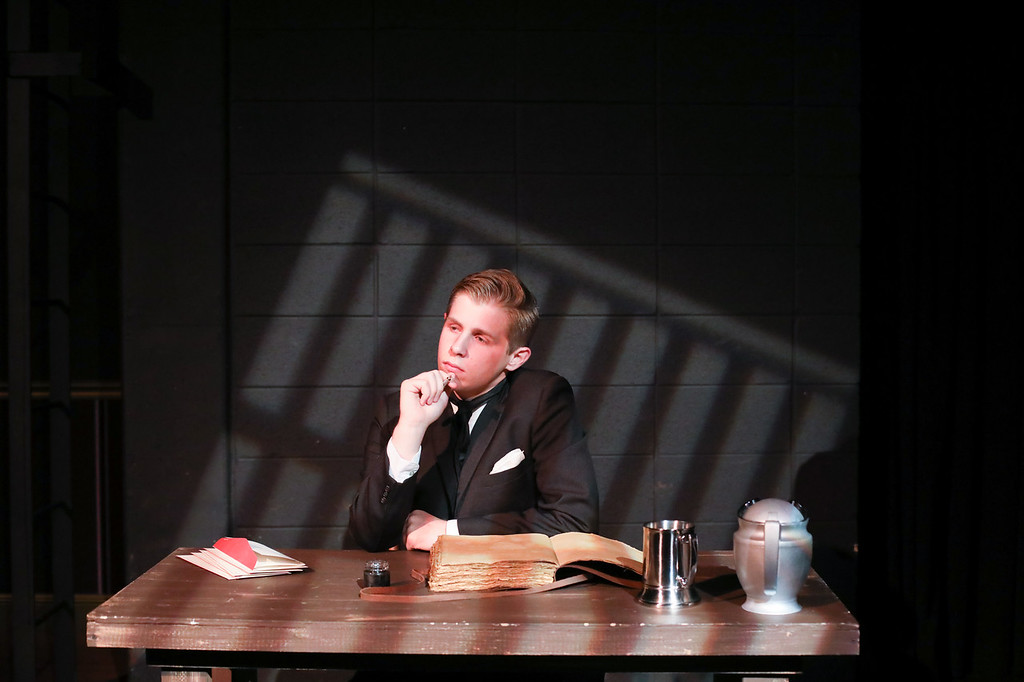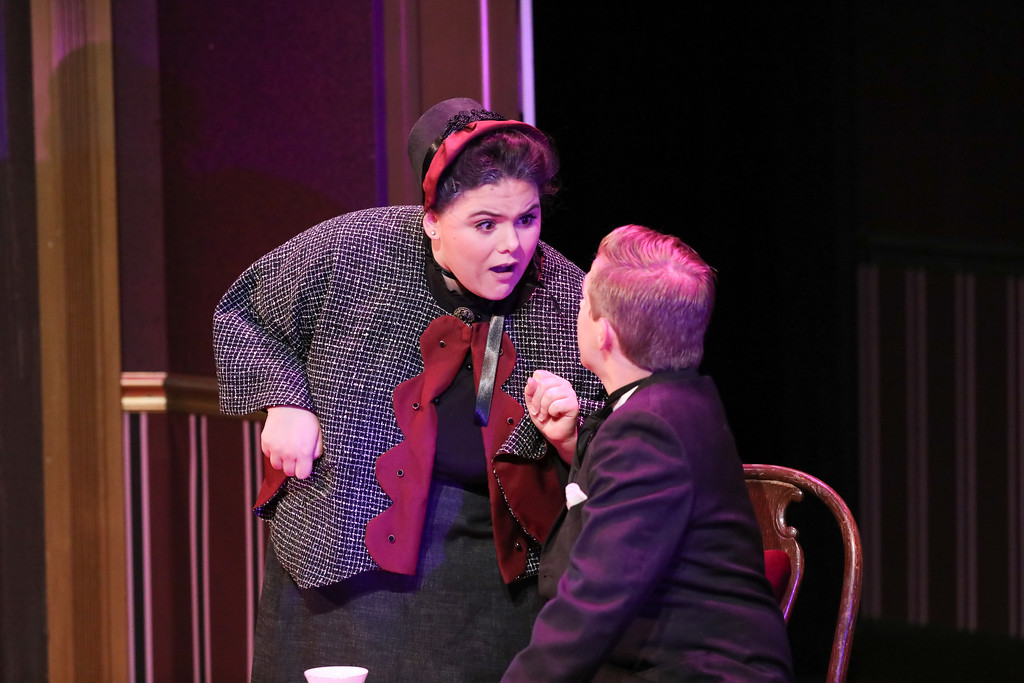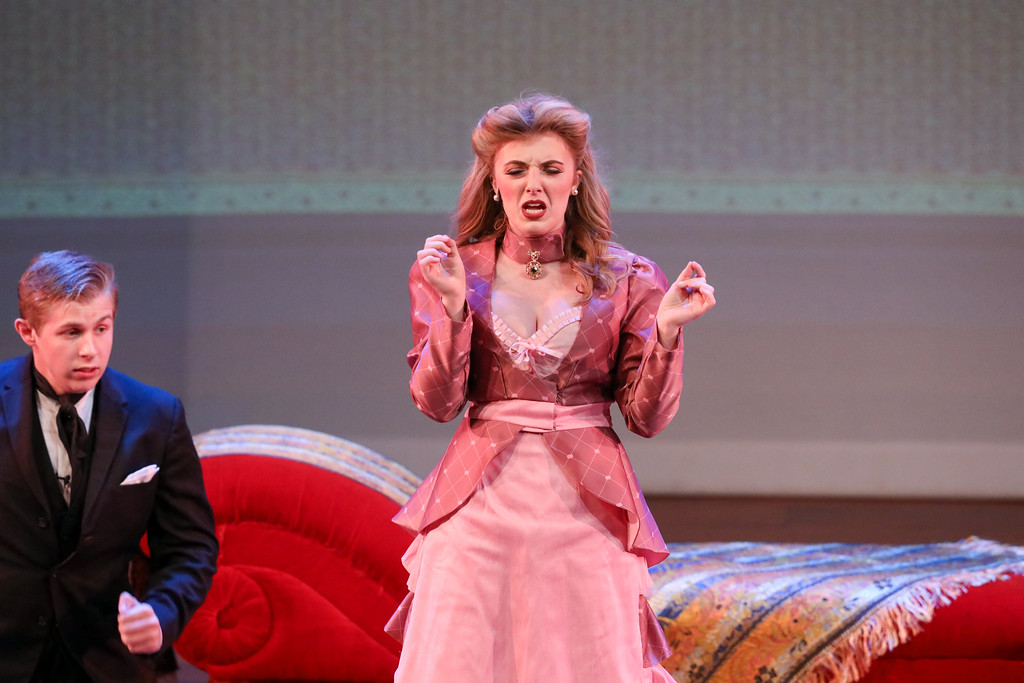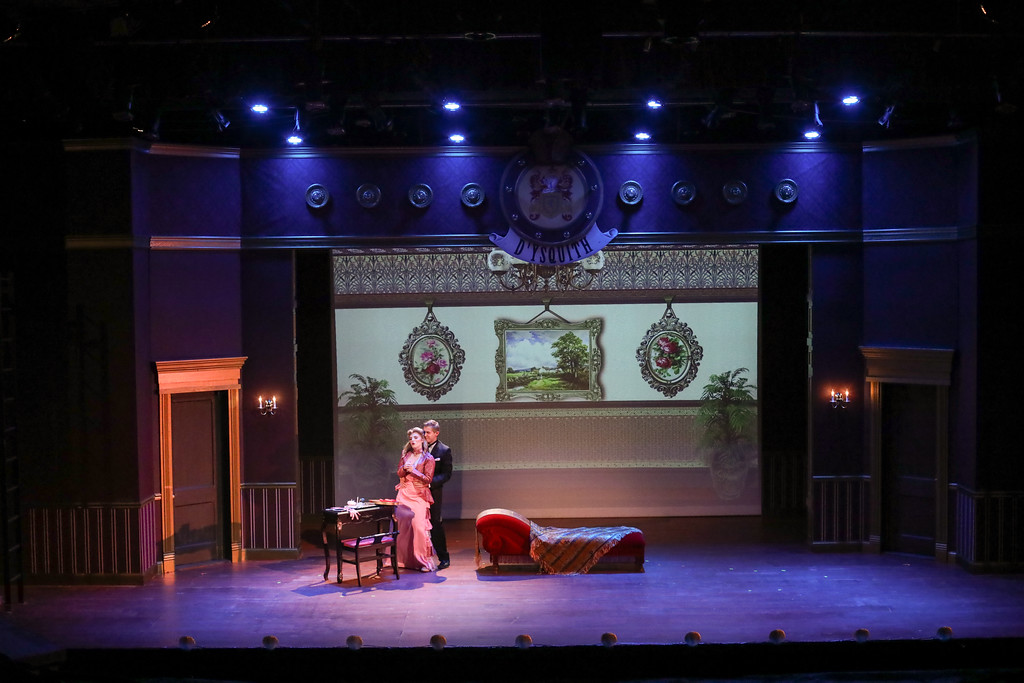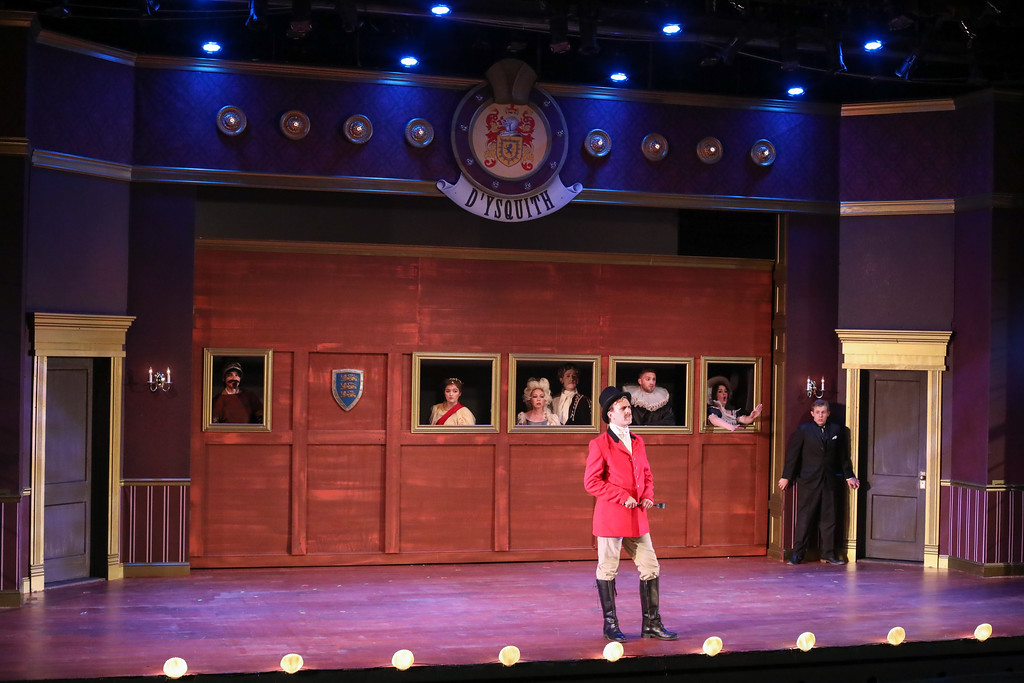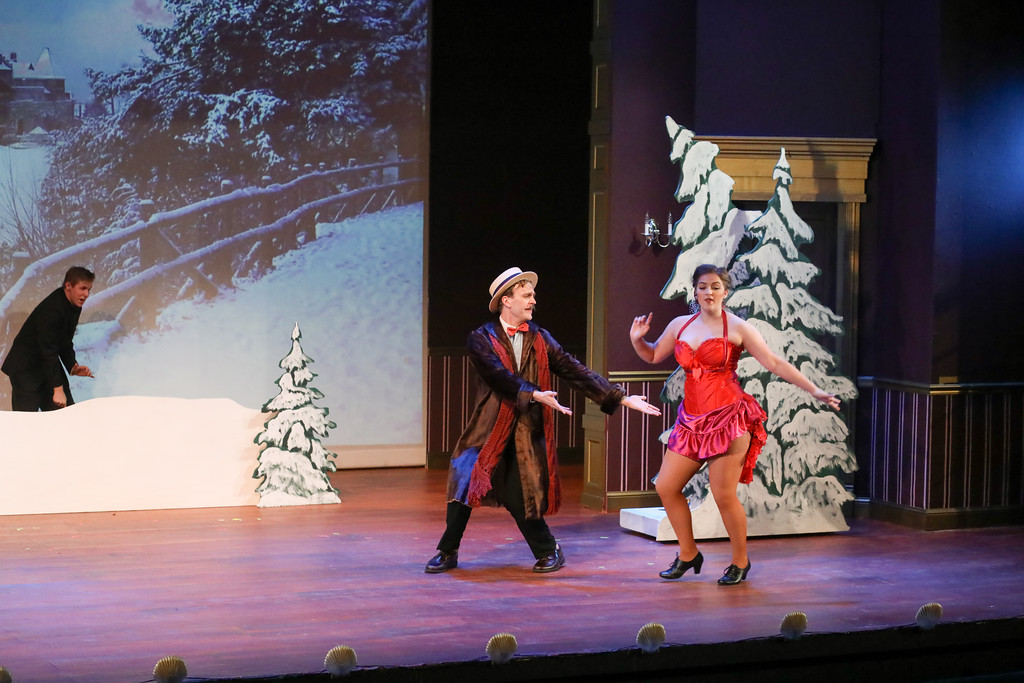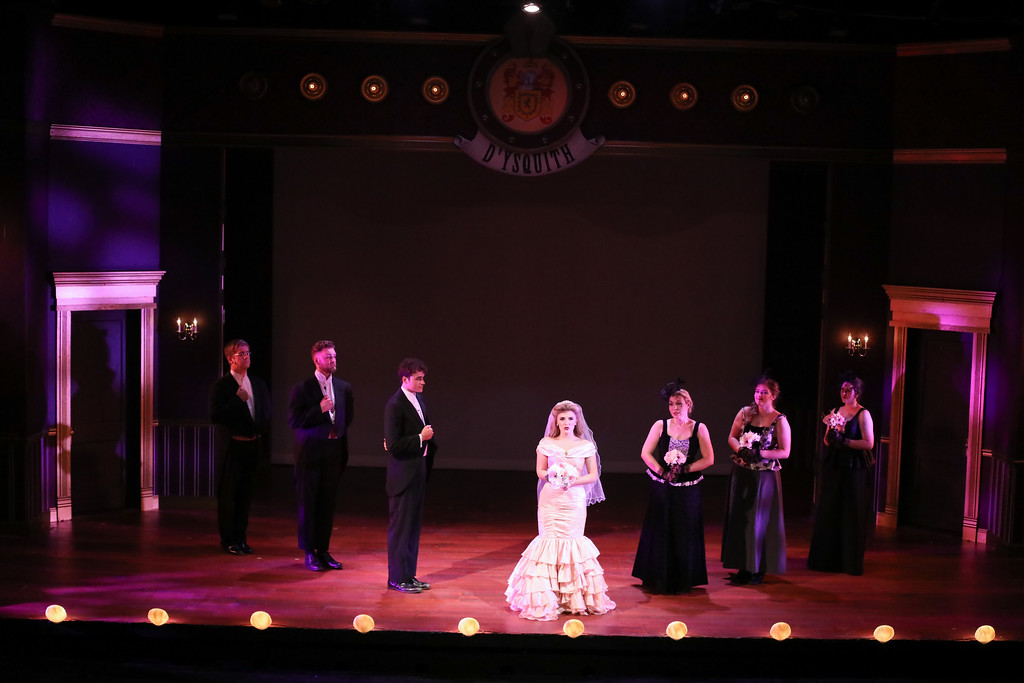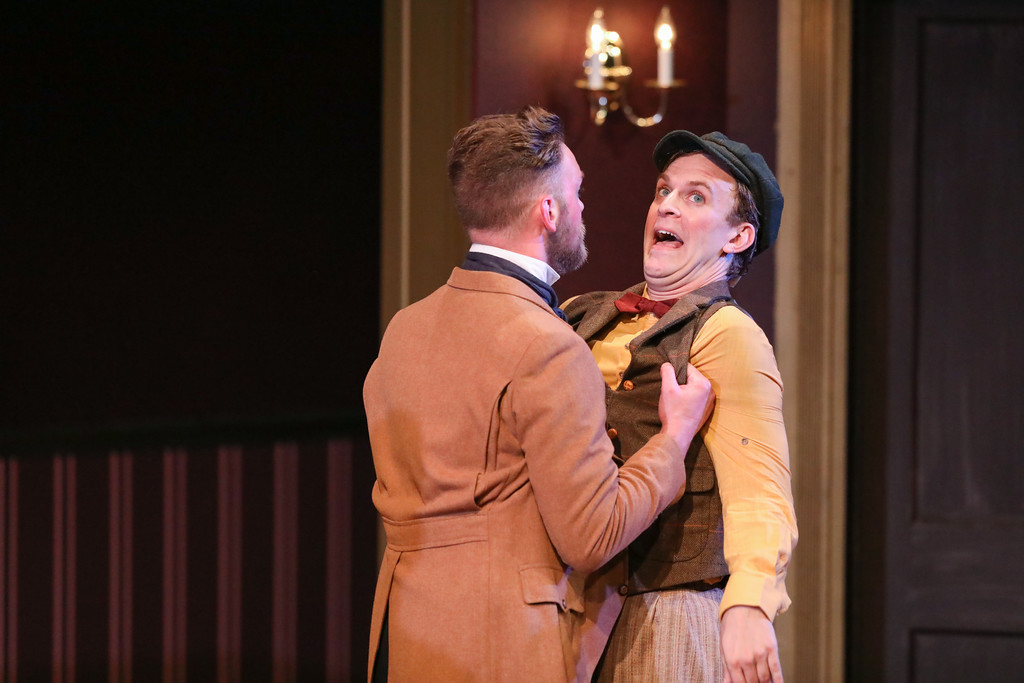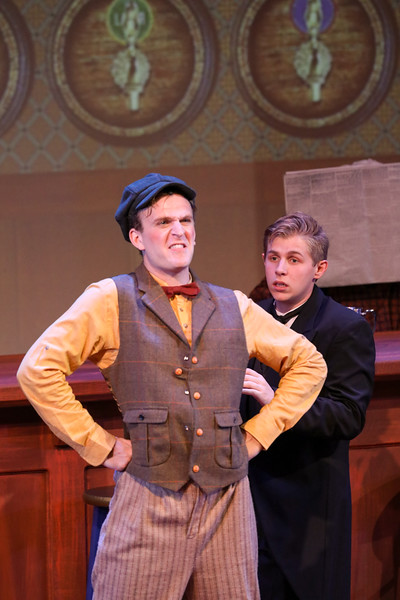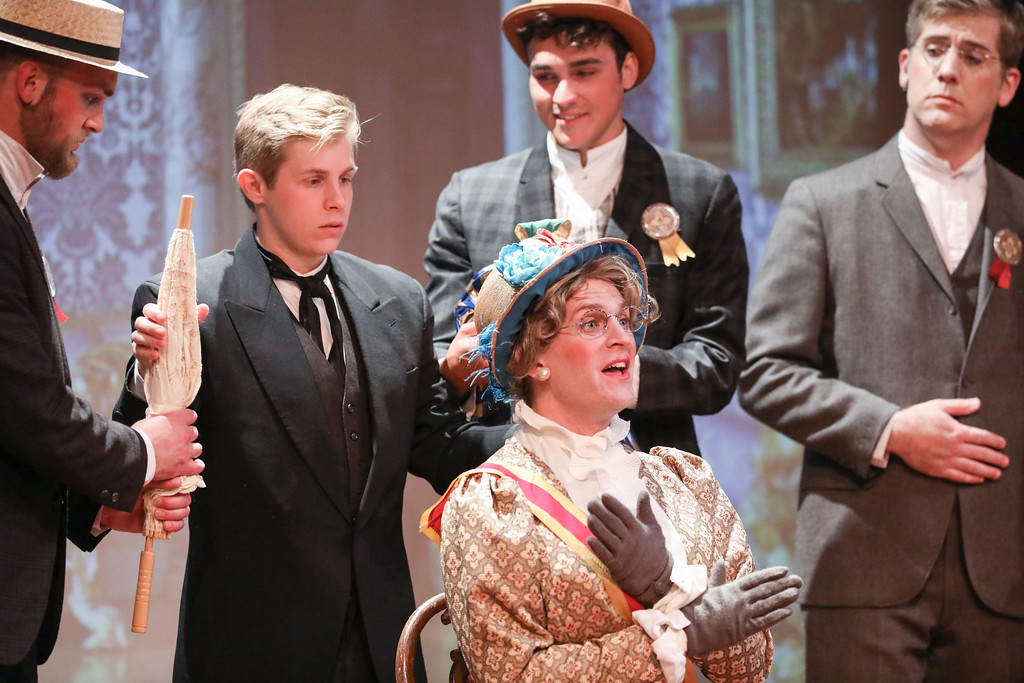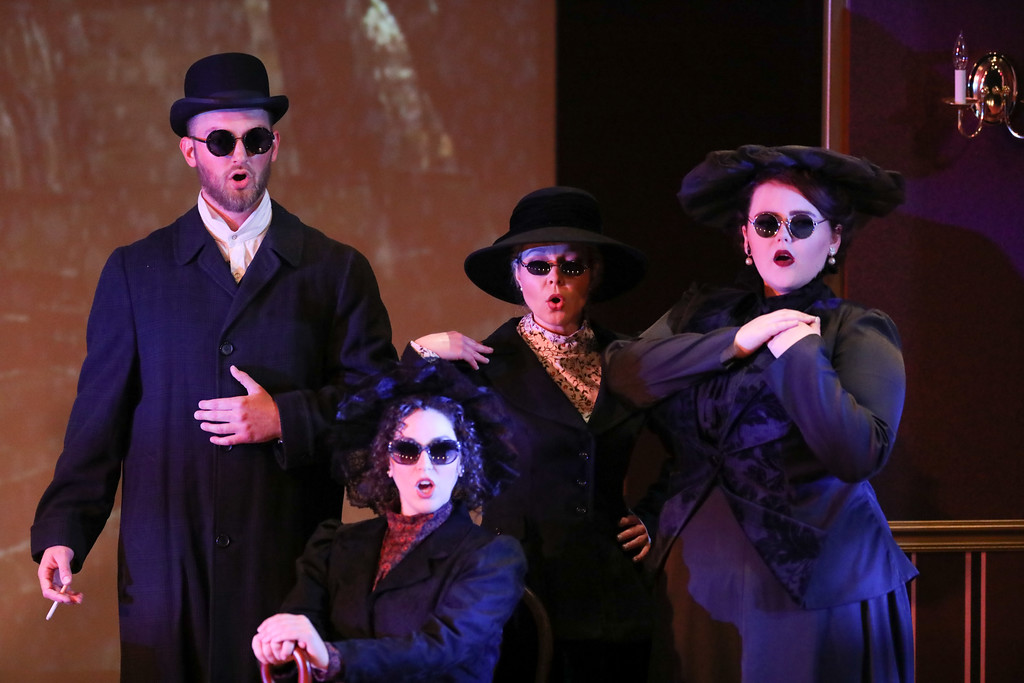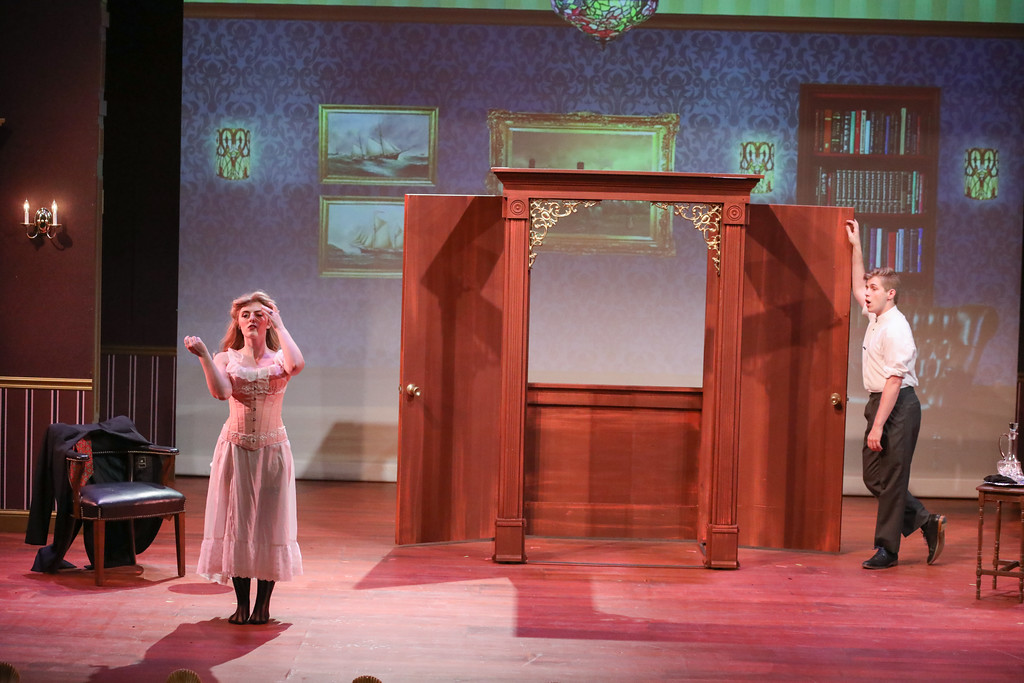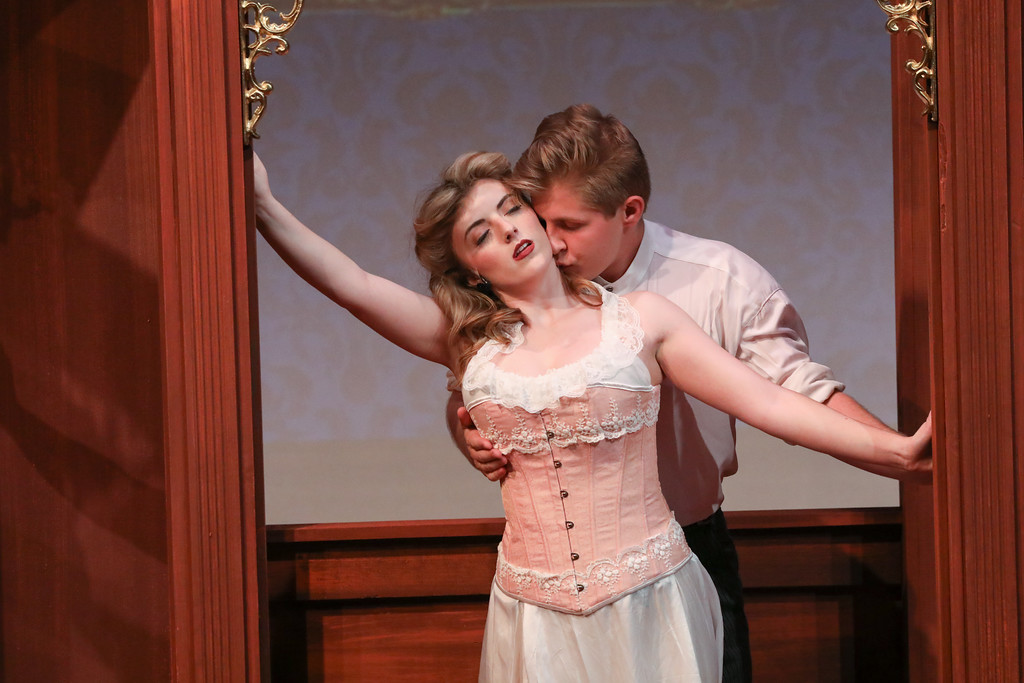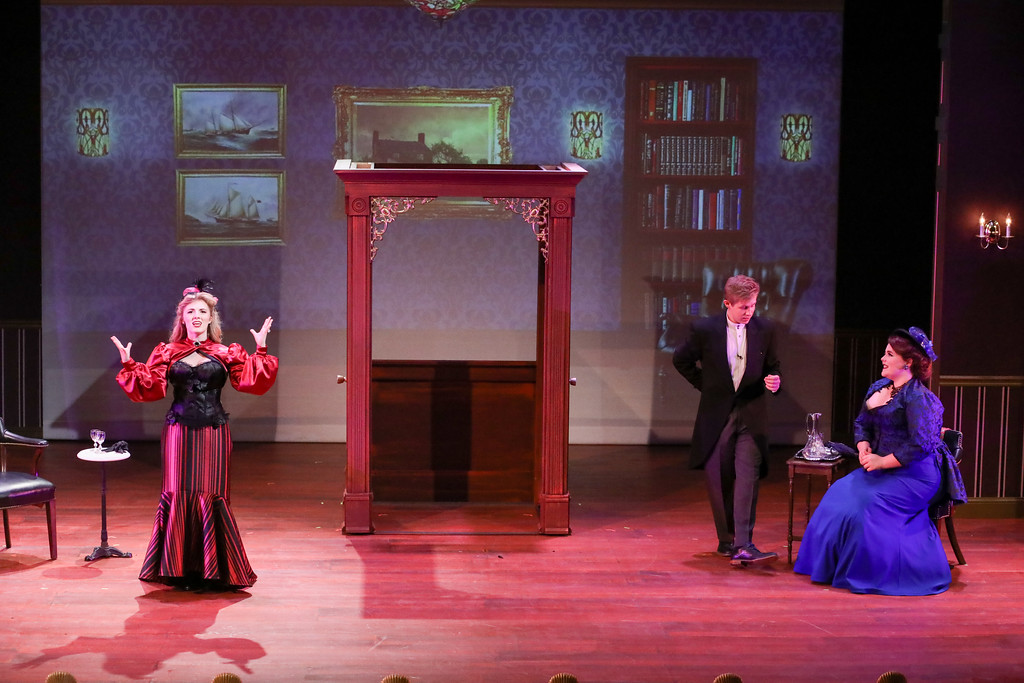 July 2 – 19, 2020
Kephart Theatre
---
A Gentleman's Guide to Love and Murder
Book and Lyrics by Robert L. Freedman
Music and Lyrics by Steven Lutvak
Based on the novel by Ray Horniman
The family that slays together… oh, well
When the low-born Monty Navarro finds out that he's eighth in line for an earldom in the lofty D'Ysquith family, he figures his chances of outliving his predecessors aren't good, so he goes in a more nefarious direction. Can he knock off his unsuspecting relatives without being caught and become the ninth Earl of Highhurst? And what of love? Because murder isn't the only thing on Monty's mind…
Sponsored by BANK OF TESCOTT and WELLS FARGO ADVISORS and SAINT FRANCIS MINISTRIES
Montague "Monty" Navarro:  Ethan Badders
Miss Shingle:  Paula Rolph
Sibella Hallward:  Bradyn Houltberg
Phoebe D'Ysquith:  Dalana Dutton
D'Ysquith Family:  Spencer Wesley
Woman #1:  Whitney Turner
Woman #2:  Gin Hoffman
Woman #3:  Elizabeth Schaefer
Man #1:  Scott Snyder
Man #2:  Michael Freeland
Man #3:  Nick Salem