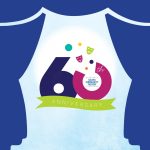 Our 60th Anniversary Season!
Here is a glimpse at our 2020 – 2021 Season.
September 4 – 20, 2020
Kephart
---
Disney's
Freaky Friday
A New Musical
By Bridget Carpenter
A new musical adaptation of the classic novel by Mary Rodgers and the hit Disney films.
The new musical, Freaky Friday, based on the beloved 1972 novel by Mary Rodgers and the hit Disney films (and developed by Disney Theatrical Productions expressly for licensing to theatres), features a book by Bridget Carpenter – the co-executive producer and writer on the beloved TV hits, "Friday Night Lights" and "Parenthood" – and music and lyrics by Tom Kitt and Brian Yorkey – the Pulitzer Prize-winning composers of Next to Normal and If/Then.
When an overworked mother and her teenage daughter magically swap bodies, they have just one day to put things right again. Freaky Friday, a new musical based on the celebrated novel by Mary Rodgers and the hit Disney films, is a heartfelt, comedic, and unexpectedly emotional update on an American classic. By spending a day in each other's shoes, Katherine and Ellie come to appreciate one another's struggles, learn self-acceptance, and realize the immeasurable love and mutual respect that bond a mother and daughter.
Sponsored by SAINT FRANCIS MINISTRIES
Ellie Blake – Emma Kelly
Katherine Blake – Kristina Freeland
Torrey –  Elizabeth-Ali Schade
Adam – Ethan Badders
Mike – Scott Snyder
Fletcher – Atticus Reynolds
Hannah – Anna Gutierrez
Gretchen – Matea Gregg
Savannah – Claire Schmidt
Parker – Thomas Flores
Wells – Harper Johnston
Laural – Layla Jordan
Steph – Brynn Shaft
Grandma Helene / Ensemble – V.E. Green
Danielle / Ensemble – Cathie Norris
Mr. Blumen / Ensemble – Tristan Spicer
Grandpa Gordon / Ensemble – Michael Spicer
Pastor Bruno / Ensemble – Zach Swanson
Photographer / Ensemble – Spencer Wesley
High School Ensemble – Audrey Jagodzinske
High School Ensemble – Camille Morris
High School Ensemble – Ashley Carraway
October 16 – November 1, 2020
Kephart Theatre
---
The Thanksgiving Play
By Larissa FastHorse
Good intentions collide with absurd assumptions.
In Larissa FastHorse's wickedly funny satire, as a troupe of terminally "woke" teaching artists scramble to create a pageant that somehow manages to celebrate both Turkey Day and Native American Heritage Month.
Sponsored by KCOE ISOM and by COLDWELL BANKER
Logan – Rachel Pearson
Jaxton – David Price
Alicia – Claire Schmidt
Caden – Chaz Coberly
January 1 – 17, 2021
Kephart Theatre
---
Little Women
By Alan Knee
Own Your Story
Based on Louisa May Alcott's American classic, this Civil War story of love and family stands the test of time. Produced nationally and internationally, Little Women has been praised by critics for its ambition in adapting such a well-known story for the stage. This timeless, captivating story is brought to life in this glorious musical filled with personal discovery, heartache, hope and everlasting love.
Sponsored by  FIRST BANK KANSAS
Jo March – Karlie Will
Professor Bhaer – Scott Snyder
Amy March – Bradyn Houltberg
Meg March – Megan Coberly
Beth March – Matea Gregg
Meg March – Megan Coberly
Marmee March – Vickee Spicer
Mr. Laurence – Scott Price
Laurie Laurence – Nelson Gutsch
Aunt March – Vicki Price
Mr. John Brooke – Chaz Coberly
Ensemble – Ethan Badders
Ensemble – Isabella Matteucci
Ensemble – Elizabeth Schaefer
Ensemble – Thomas Flores
February 19 – March 6, 2021
Kephart Theatre
---
The Games Afoot
By Ken Ludwig
Edgar Award winning play!
It is December 1936, and Broadway star William Gillette, admired the world over for his leading role in the play Sherlock Holmes, has invited his fellow cast members to his Connecticut castle for a weekend of revelry. But when one of the guests is stabbed to death, the festivities in this isolated house of tricks and mirrors quickly turn dangerous. It is then up to Gillette himself, as he assumes the persona of his beloved Holmes, to track down the killer before the next victim appears.
Sponsored by BENNINGTON STATE BANK
WILLIAM GILLETTE – MICHAEL FREELAND
MARTHA GILLETTE –  PAM JONES
FELIX GEISEL – JOHN HENDRICK
MADGE GEISEL – GIN HOFFMAN
SIMON BRIGHT – NATHAN ENDRESHAK
AGGIE WHEELER – ELIZABETH-ALI SCHADE
INSPECTOR GORING – AMANDA REYNOLDS
DARIA CRANE – DALANA DUTTON
April 2 – 18, 2021
Kephart
---
Steel Magnolias
By Robert Harling
"Female characters are as delicate as Magnolias but as tough as Steel"
Steel Magnolias is a stage play by American writer Robert Harling, based on his experience with his sister's death. The play is a comedy-drama about the bond among a group of Southern women in northwest Louisiana.
Sponsored by PKM STEEL , and BANK VI, and WEDEL FINANCIAL GROUP
TRUVY – CATHIE NORRIS
ANNELLE – MARY ELORA KING
CLAIREE – VICKI PRICE
SHELBY – CLAIRE SCHMIDT
M'LYNN – MICHELLE CARDINAL DOLAN
OUISER – VICKEE SPICER
June 4 – 27, 2021
Kephart Theatre
---
Joseph and the Amazing Technicolor Dreamcoat
By Tim Rice and Andrew Lloyd Webber
Sha la la! Joseph you're doing fine!
One of the most enduring shows of all time, Joseph and the Amazing Technicolor Dreamcoat is a reimagining of the Biblical story of Joseph, his father Jacob, eleven brothers and the coat of many colors.

Told entirely through song with the help of a main character Narrator, the musical follows preferred son Joseph. After being sold into slavery by his brothers, he ingratiates himself with Egyptian noble Potiphar, but ends up in jail after refusing the amorous advances of Potiphar's wife. While imprisoned, Joseph discovers his ability to interpret dreams, and he soon finds himself in front of the mighty but troubled, Elvis-inspired, Pharaoh. Joseph's solution to Egypt's famine elevates him to Pharaoh's right-hand man and reunites him with his family.
Sponsored by BANK OF TESCOTT
Costumes and Orchestra Sponsored by HERITAGE REAL ESTATE ADVISORS, LLC
Joseph – Ethan Badders
Narrator – Megan Coberly
Jacob/Potiphar – Richard Groetzinger
Pharaoh – Spencer Wesley
Reuben – Christopher Graber
Simeon – Michael Freeland
Levi – Scott Snyder
Naphtali/Butler – Alex Engelland
Isaachar – Payton Latney
Asher – Zach Swanson
Dan/Baker – Jacob Sweet
Zebulun – Santiago Vasquez
Gad – Joshua Warner
Benjamin – Andrew Graber
Judah – Joshua Cunningham
Reuben's Wife/Potiphar's Wife – Dalana Dutton
Simeon's Wife/Apache Dancer – Claire Schmidt
Levi's Wife – Savannah Bonilla
Naphtali's Wife – Anna Gutierriez
Isaachar's Wife – Hannah Butler
Asher's Wife – Emma Kelly
Dan's Wife – Matea Gregg
Zebulun's Wife – Tara Dulohery
Gad's Wife – Kaity Geist
Benjamin's Wife – Caroline Stone
Judah's Wife – Isabella Matteucci
Dylan Blackhart
Jessica Ferguson
Mykl Groetzinger
Lorenz Rincones
Parker Anderson-Kepley
Mari Brown-Mereles
Maya Brown-Mereles
Kira Davis
Dominic Freeland
Gabriel Freeland
Camille Graber
Marlow Groetzinger
Addilyn Jagodzinske
Aria Jagodzinske
Micah Willis
Harlow Hendrick