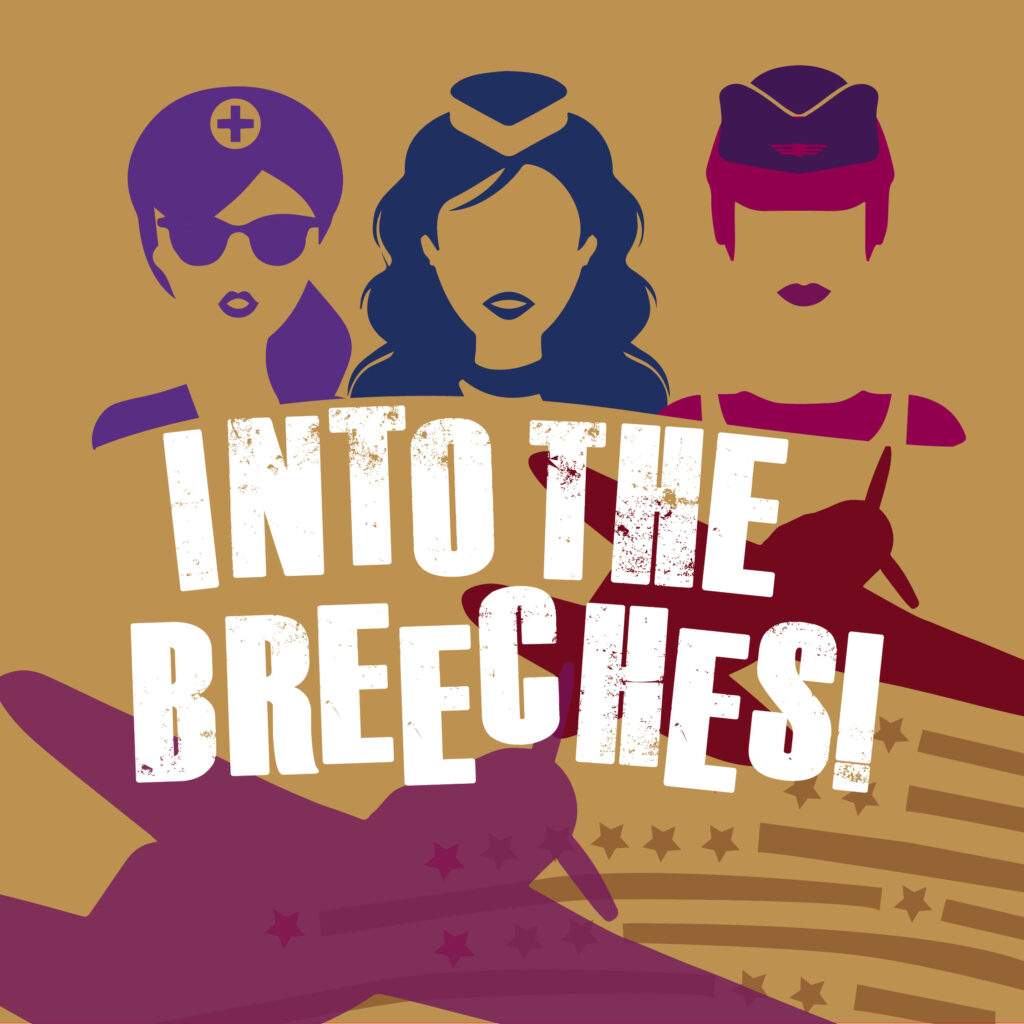 Thank you to our Corporate Partners!
Thursdays – Sundays
October 13 – 29, 2023
Sunflower Financial Theatre
---
Into the Breeches!
Book by George Brant
Oberon Play House's director and leading men are off at war with the Axis. Determined to press on, the director's wife sets out to produce an all-female version of Shakespeare's Henriad, assembling an increasingly unexpected team united in desire, if not actual theatre experience. Together they deliver a delightful celebration of collaboration and persistence when the show must go on!
Narrative provided by Concord Theatricals
Maggie Dalton – Rachel Pearson
Celeste Fielding – Gin Hoffman
Ellsworth Snow – Scott Price
Winifred Snow – Vicki Price
Stuart Lasker – Alex Lankhorst
Ida Green  –  Ralita Cheeks
June Bennett  – Paula Rolph
Grace Richards  – Taylor Garretson Hartzell
NEXT TIME IT COULD BE YOU!
Auditions are August 13 – 14 at 7:00 p.m.
Doors open at 6:30 p.m.
Visit our Audition Page for more information!
Director – Gary Demuth
Stage Manager – Susie Packard

Props Cheif – Beth Ruder