2017-2018 MainStage Season
BE OUR GUEST!
You're invited to a bright season of popular favorites and new voices in theatre.
We've set the table with some of the greatest successes in our history, as well as some tempting new shows and characters to appease your appetite. It remains our mission to bring you truly great entertainment through all of the magnificence of live theatre.
We are so proud to present the new and the classic, the musical and the drama, the comedy and the tragedy, as all of these enrich our lives and allow us to understand each other just a little bit better. There's always a treasure to be found at SCT, and we hope that you'll come and discover it with us this year.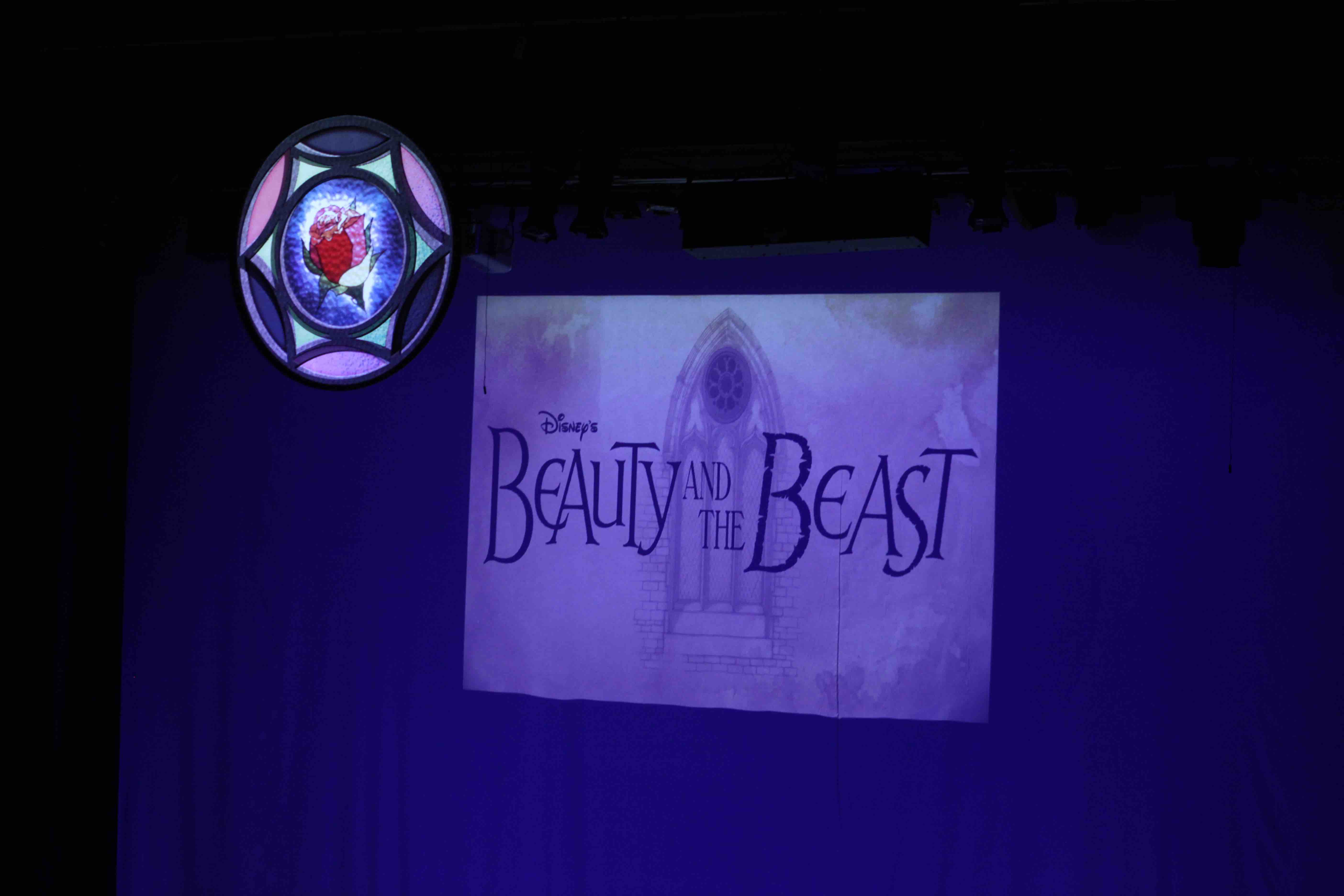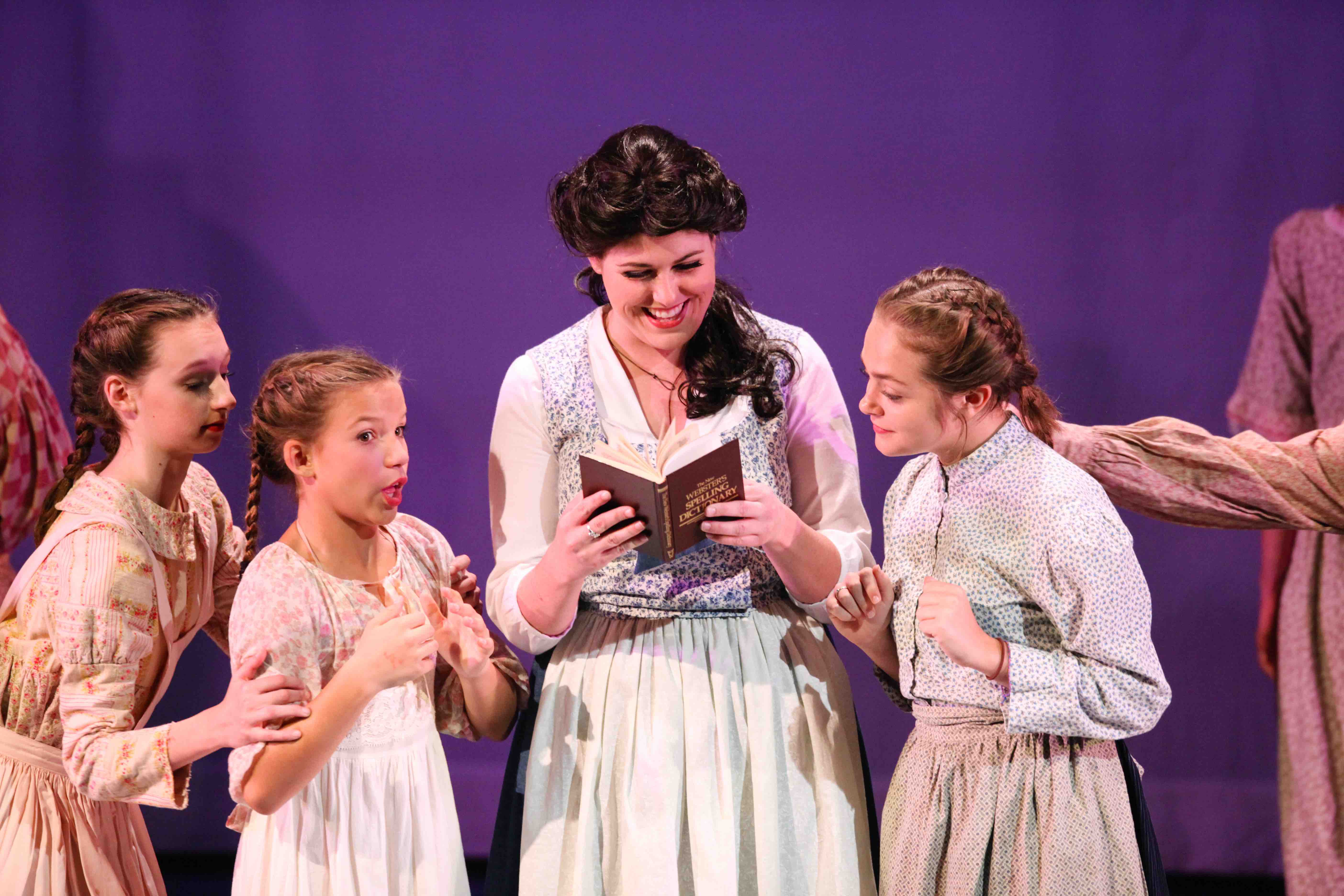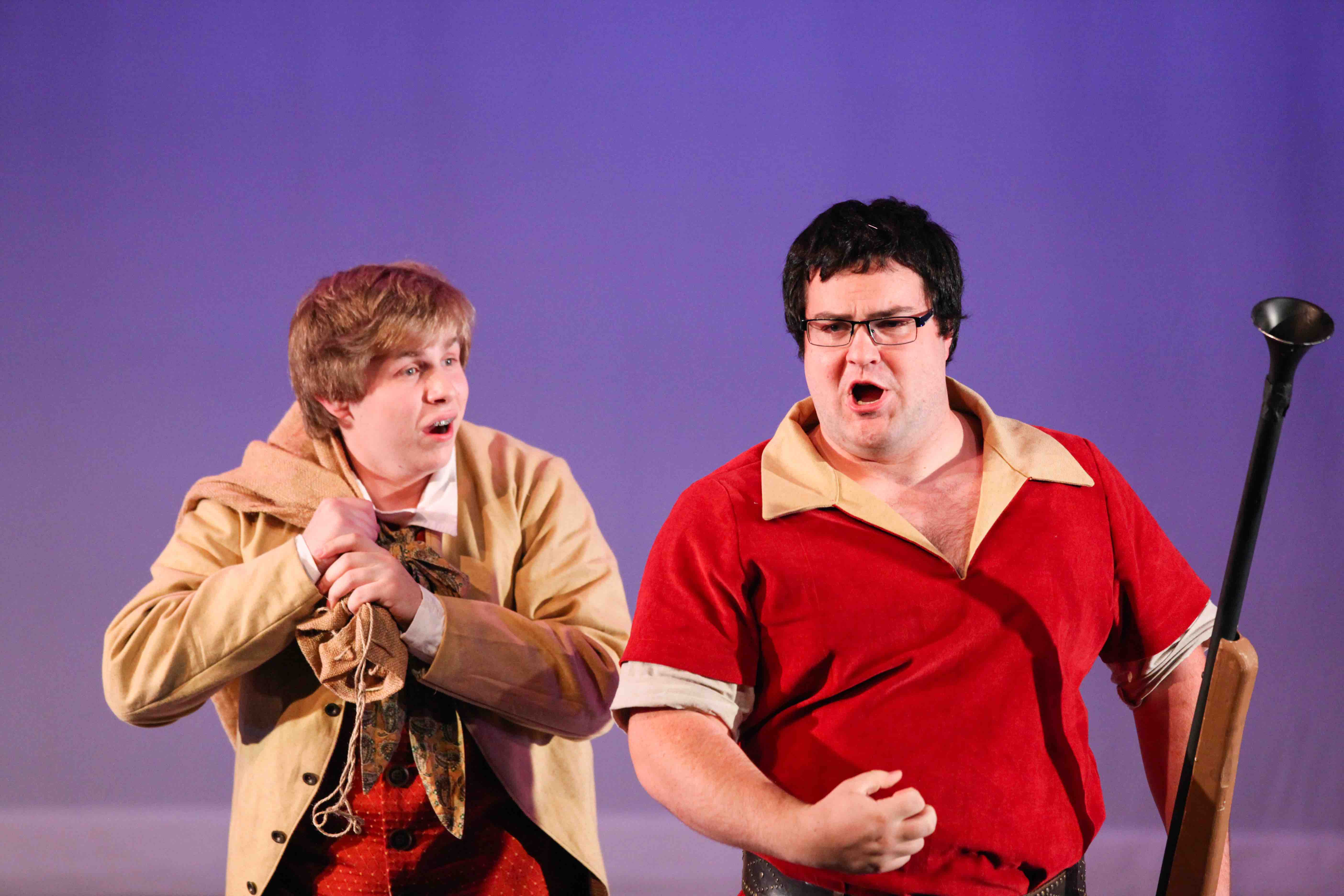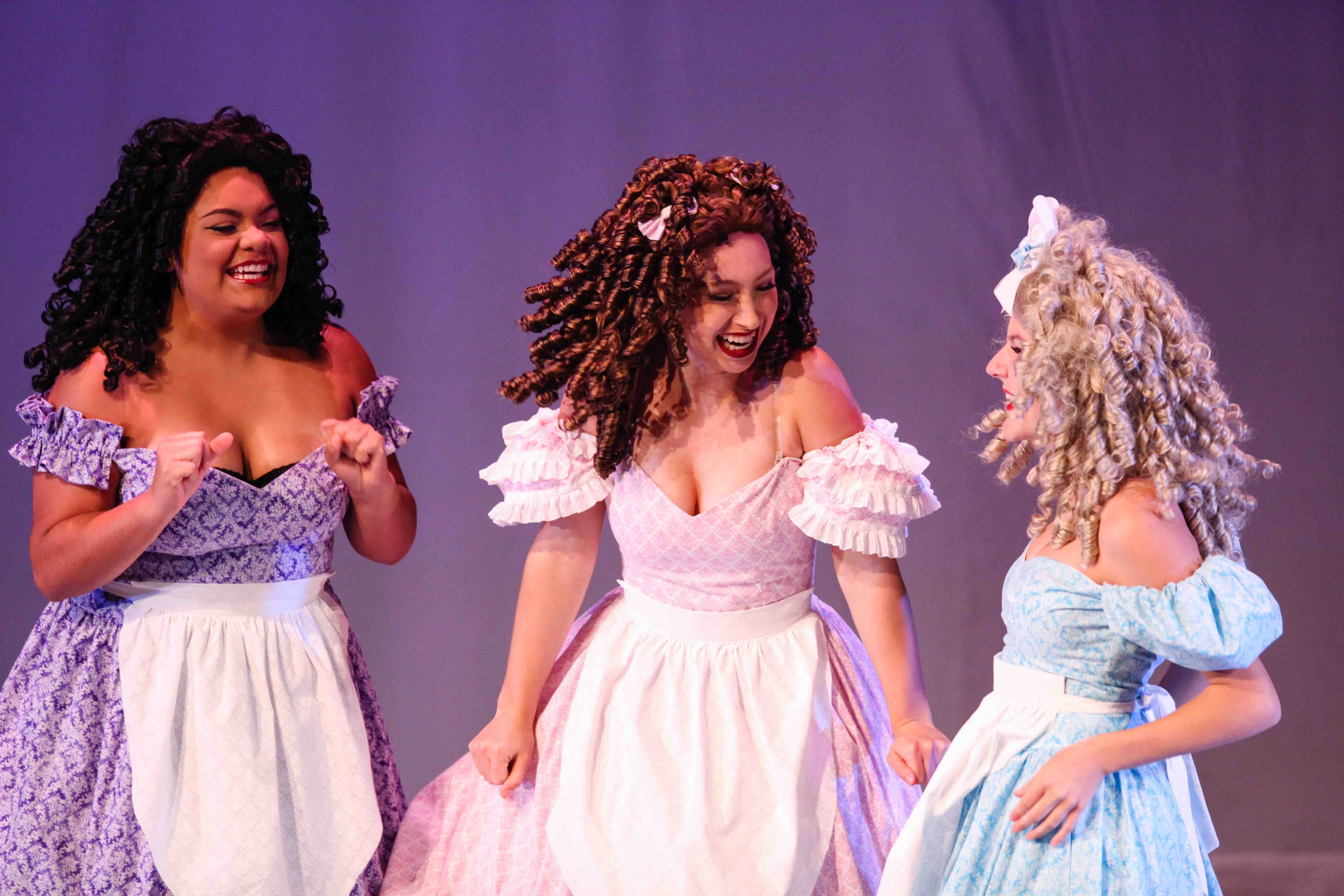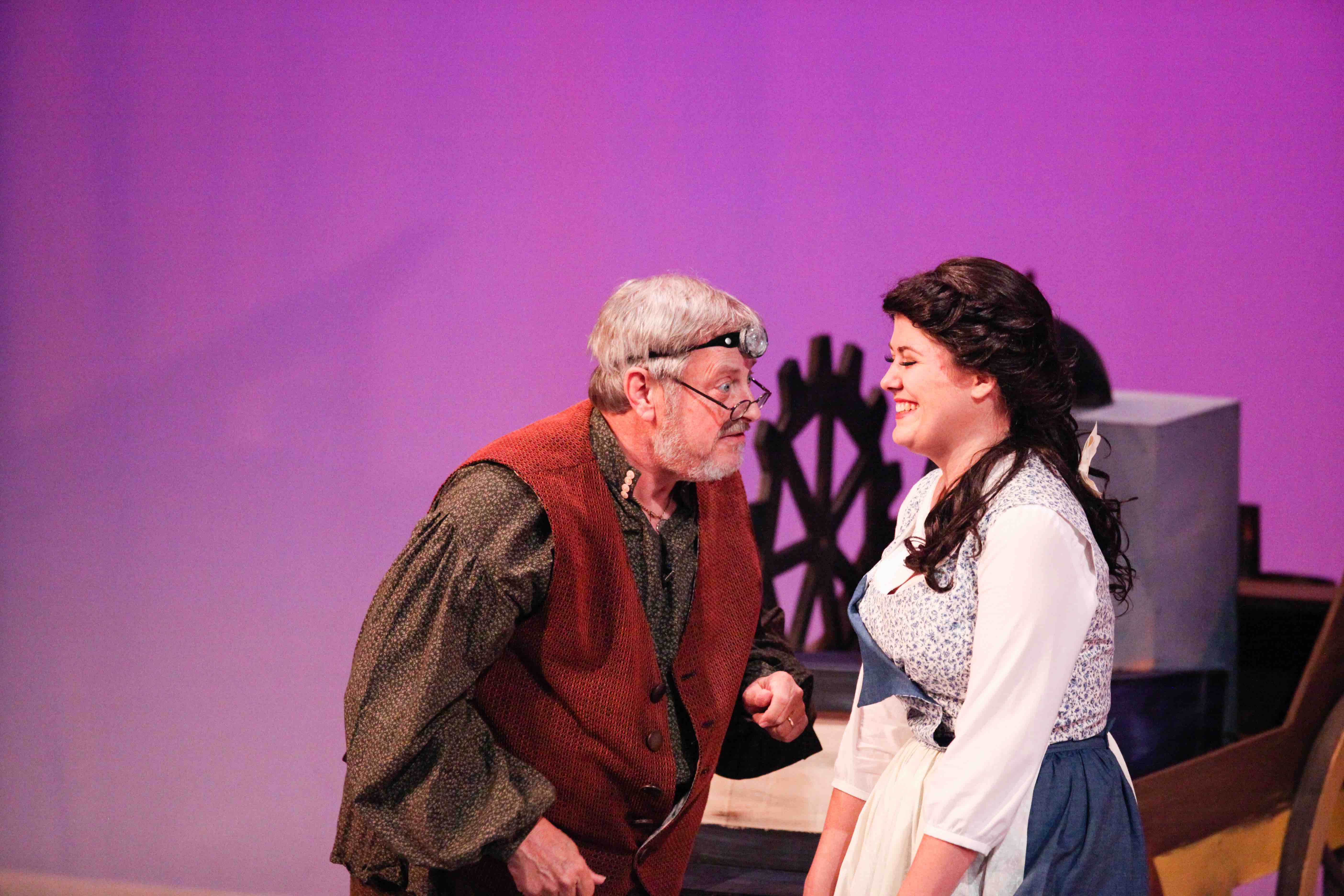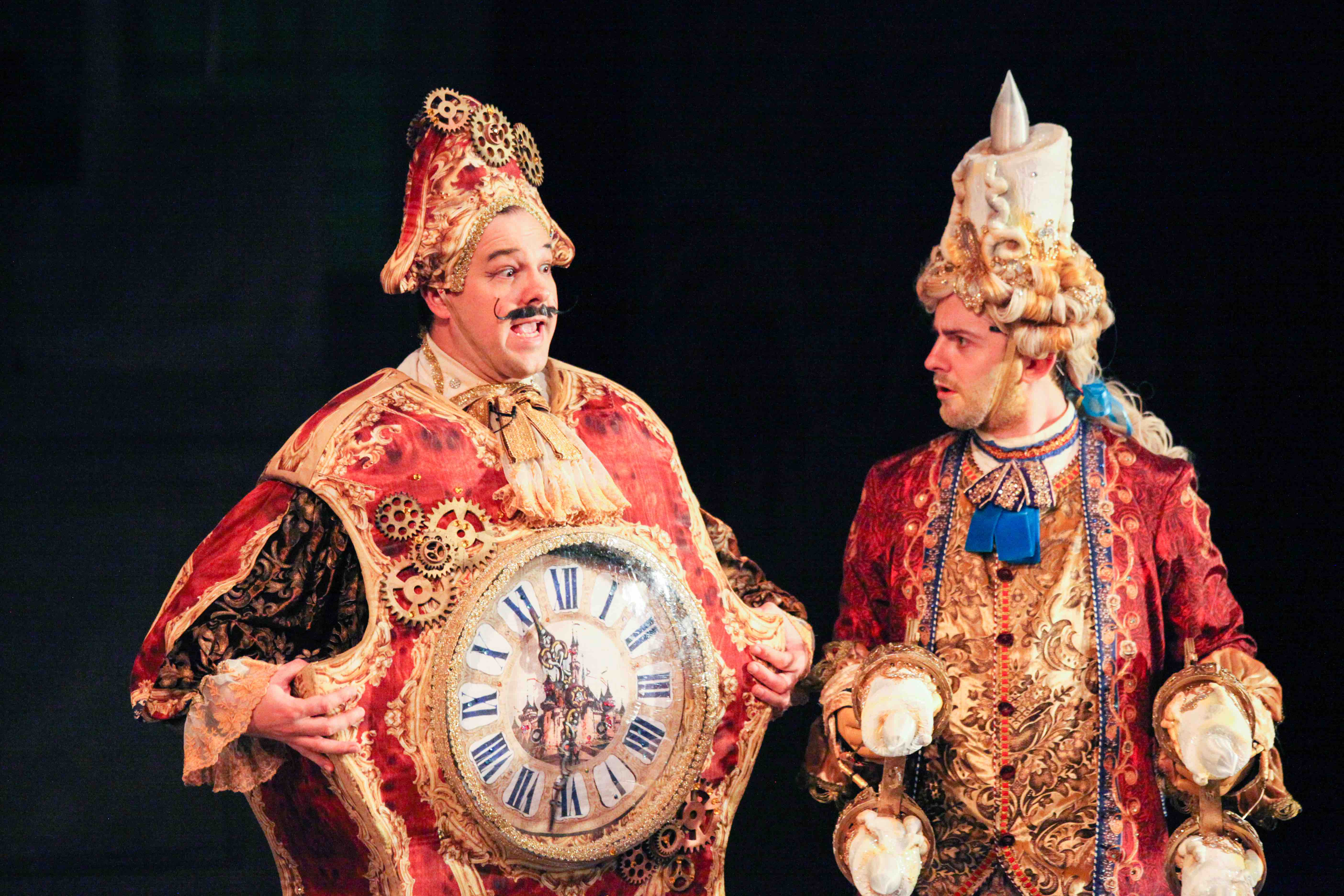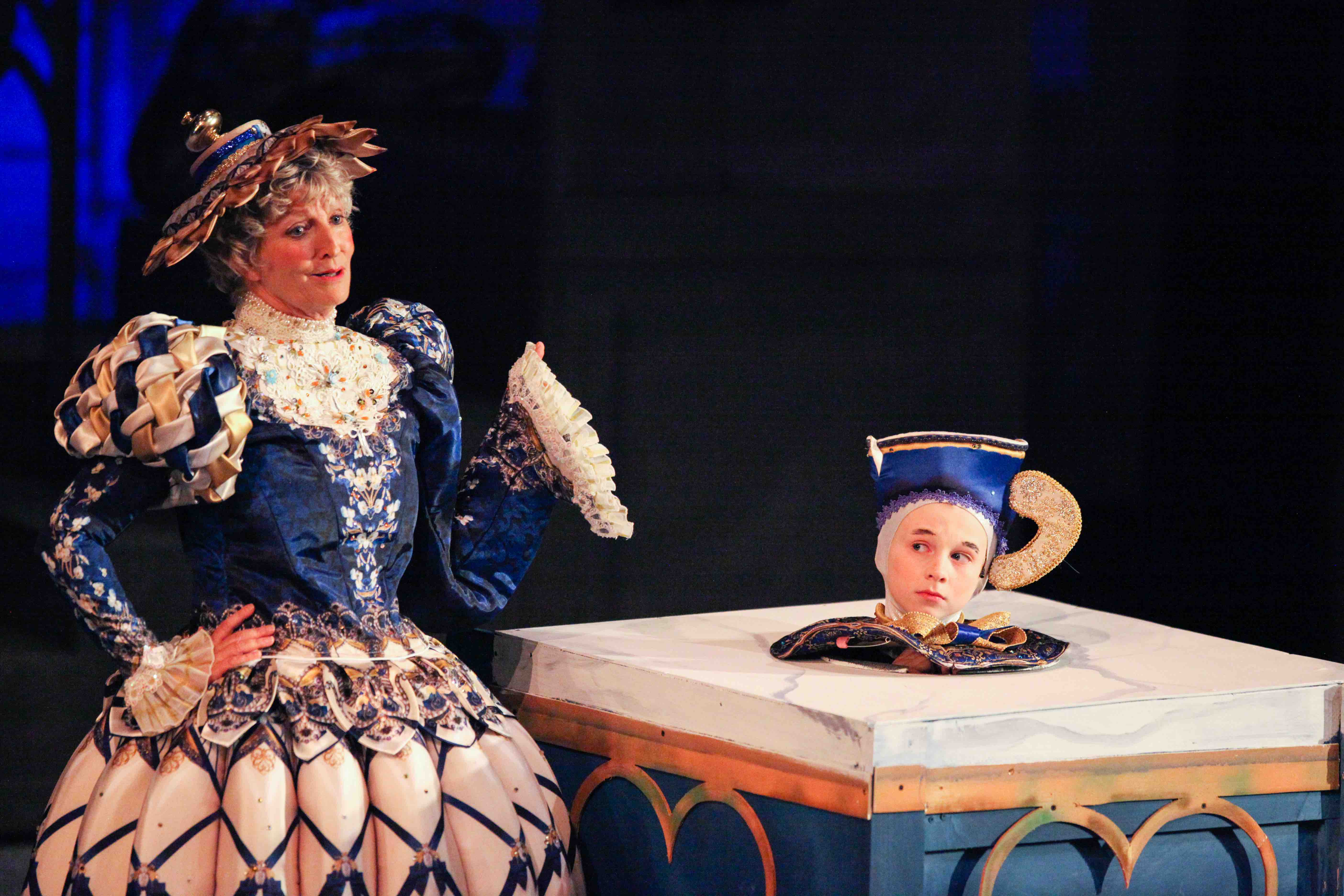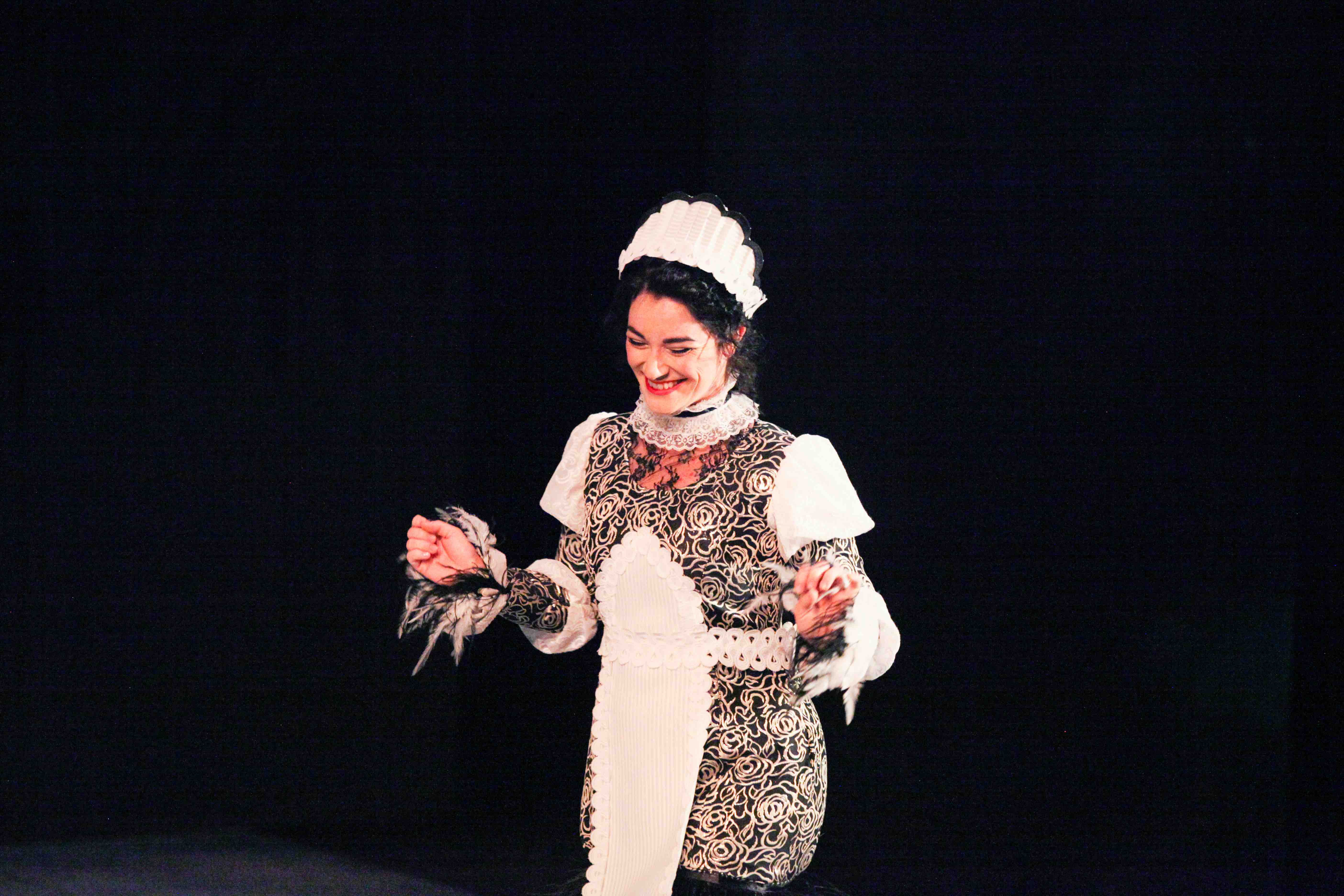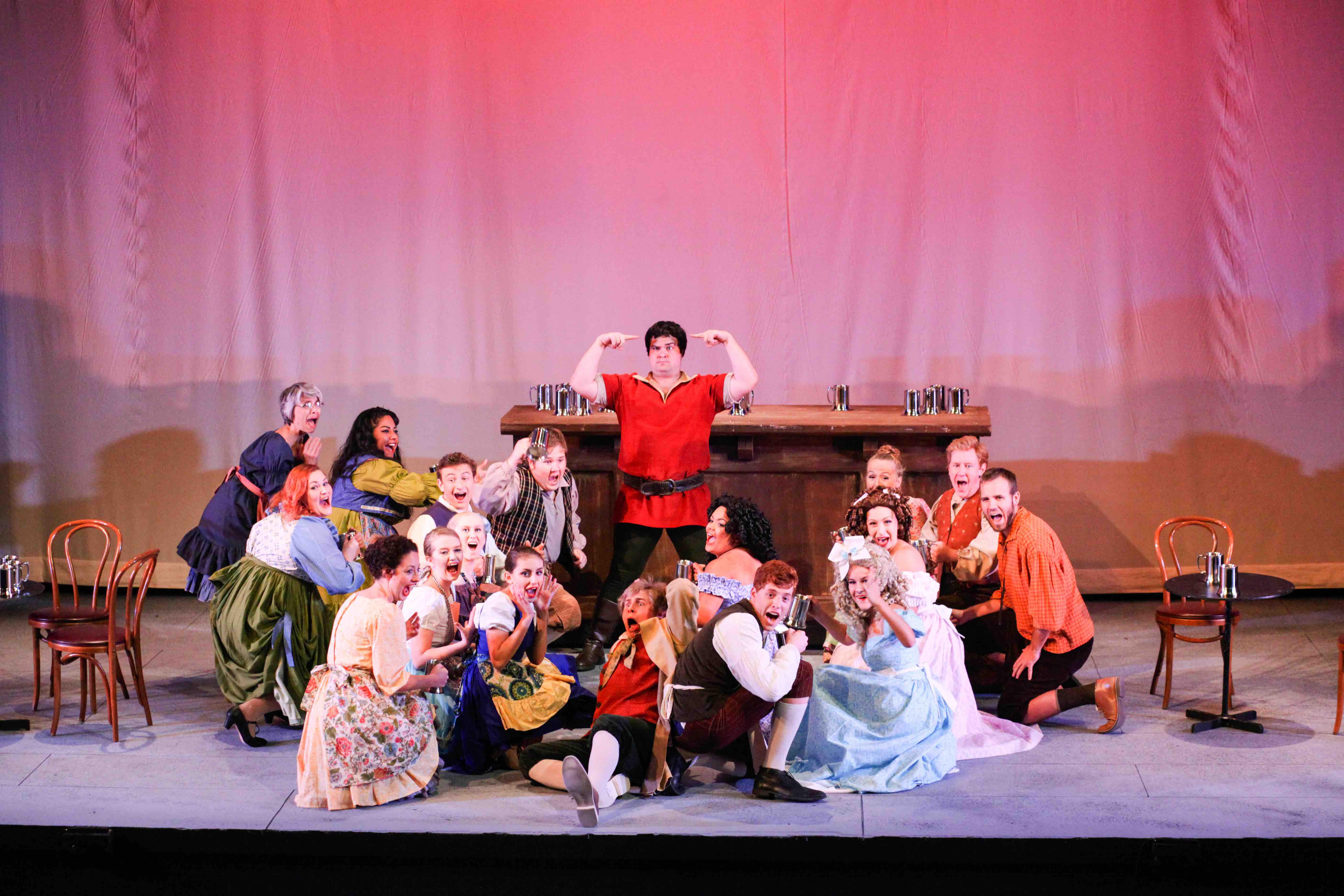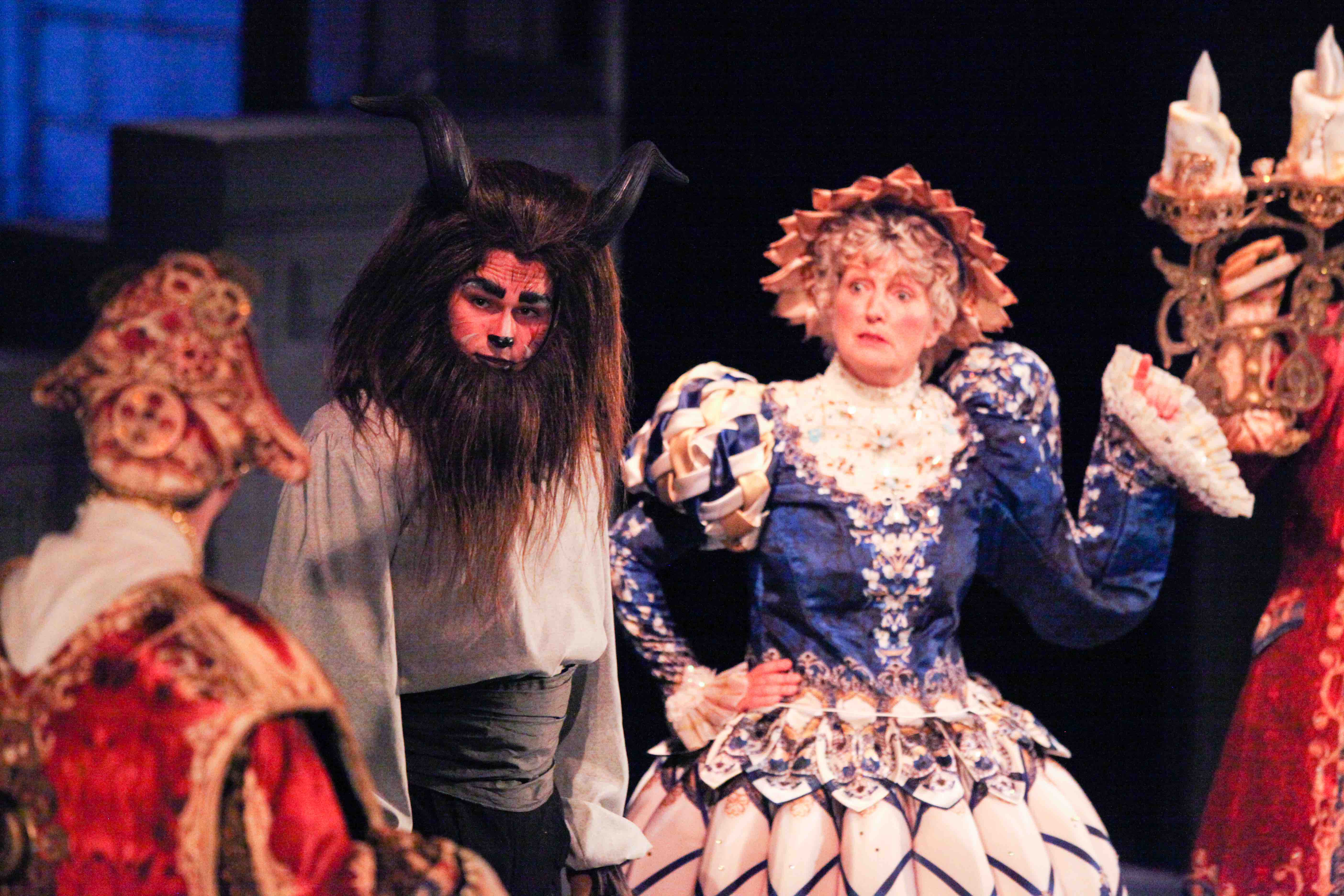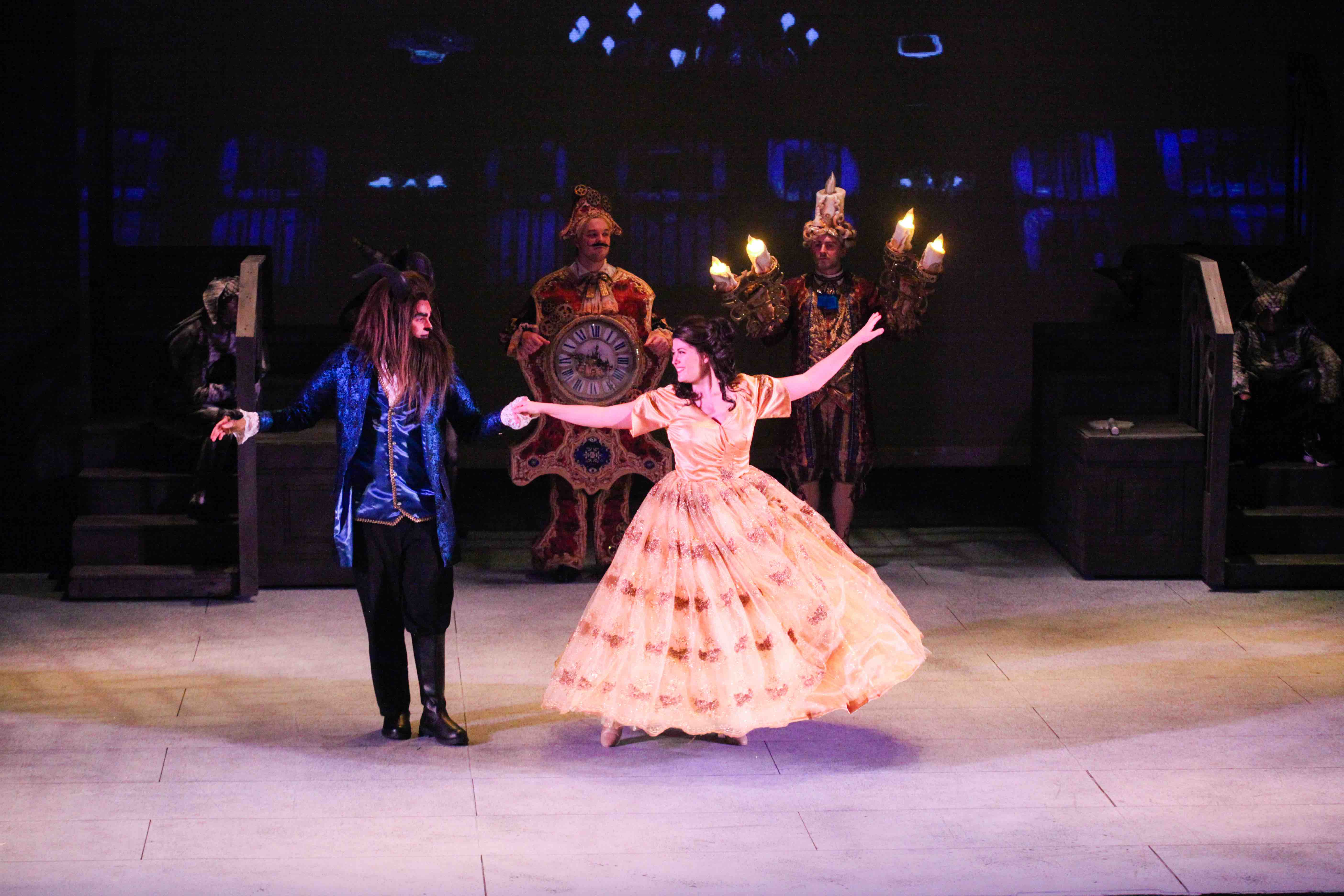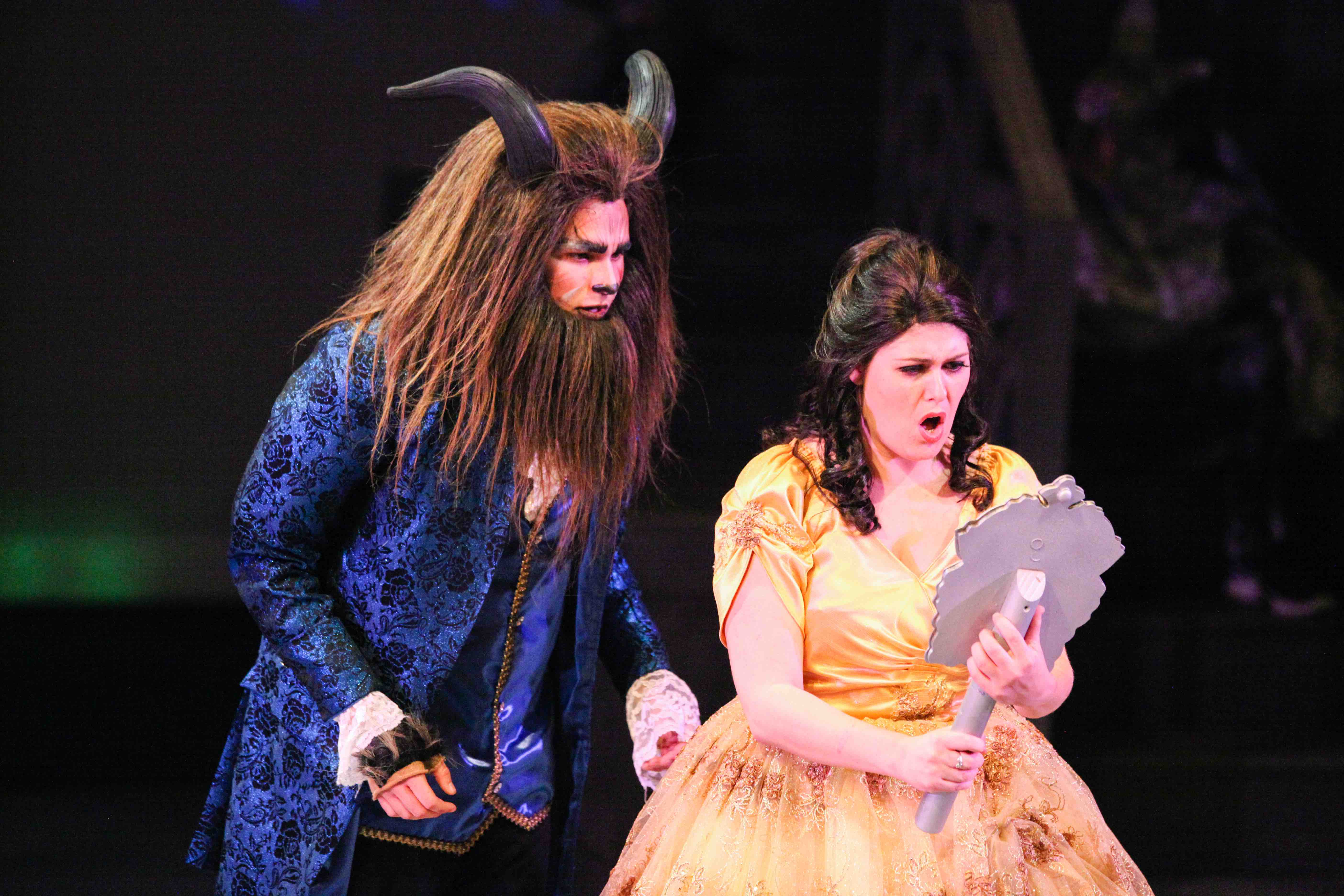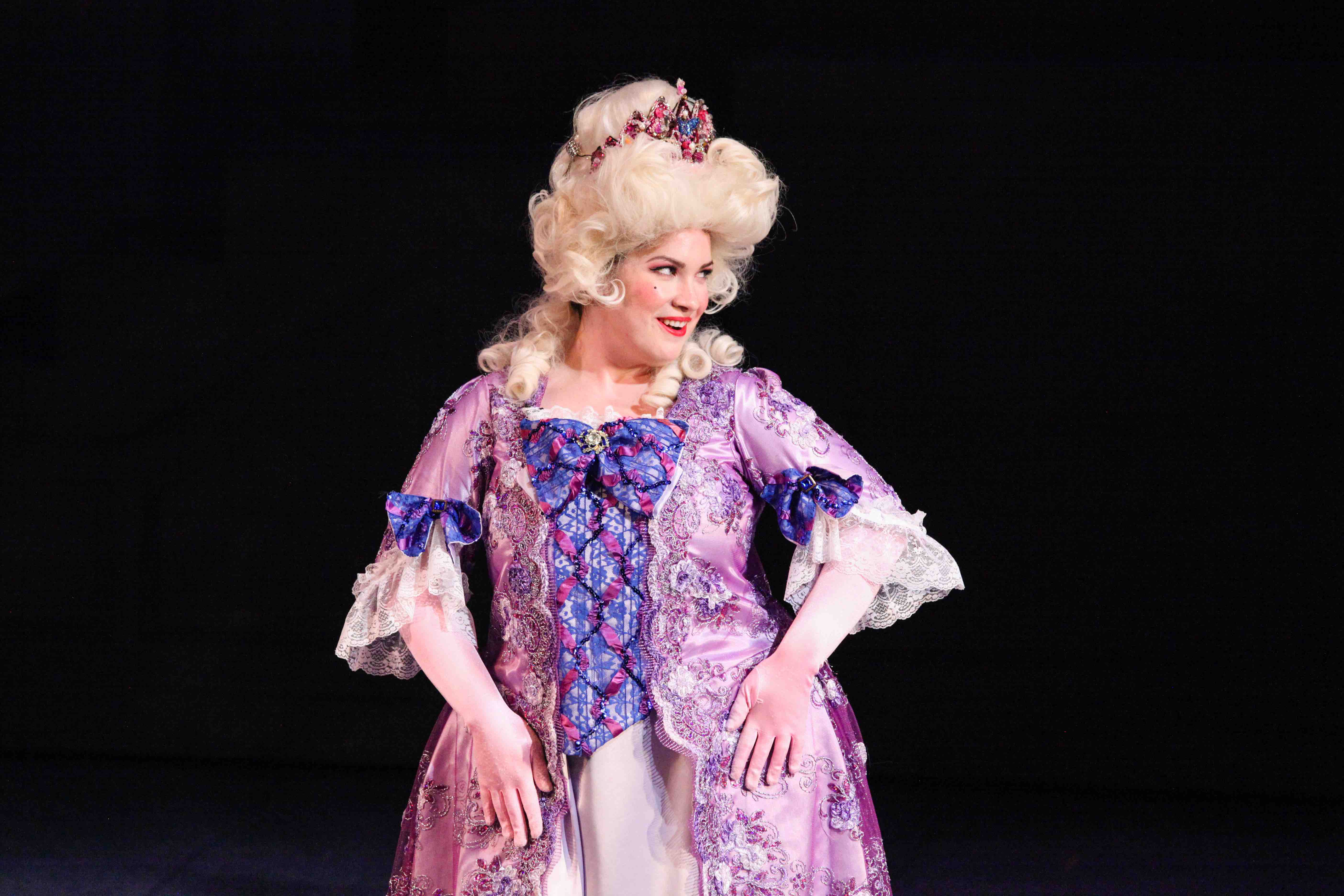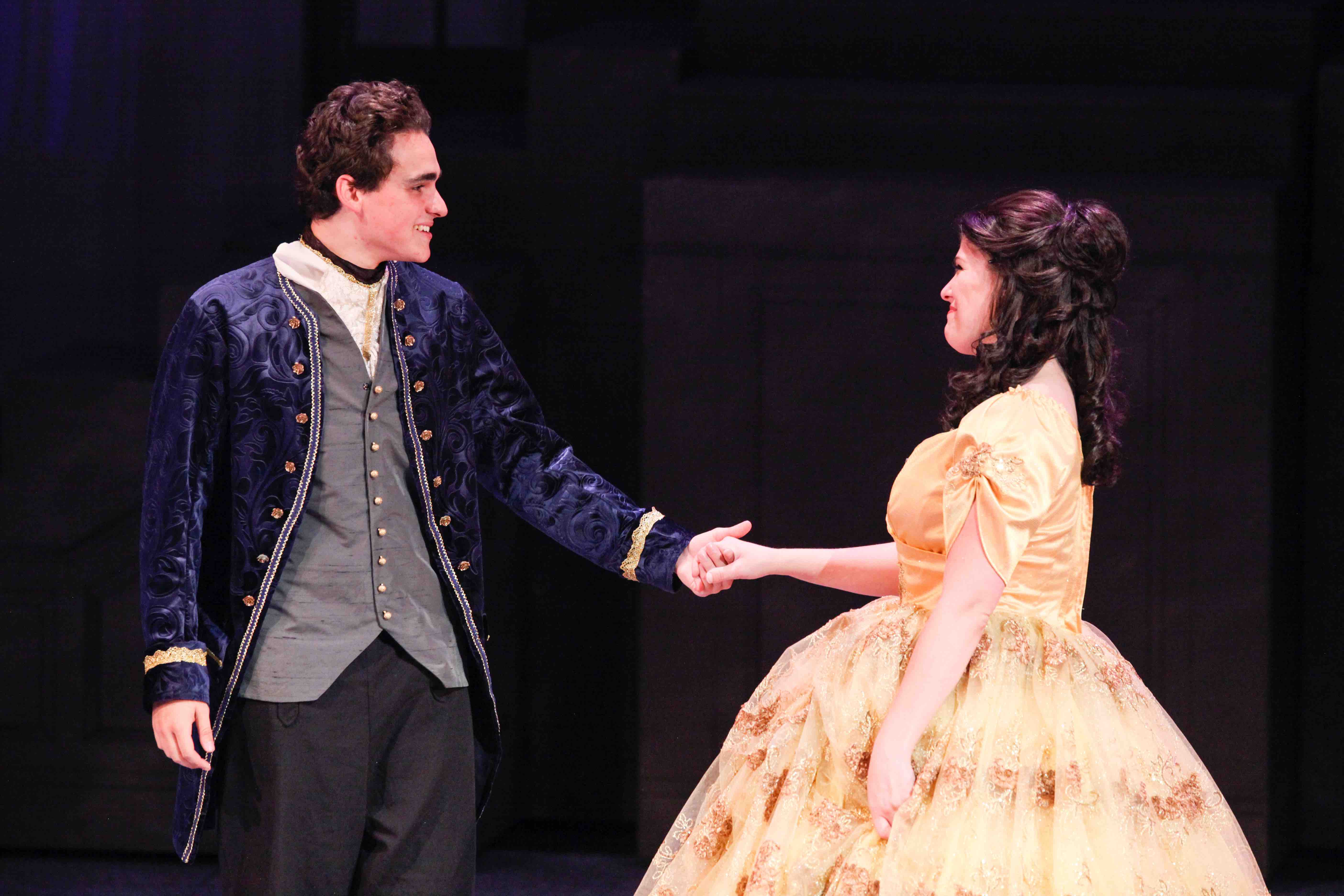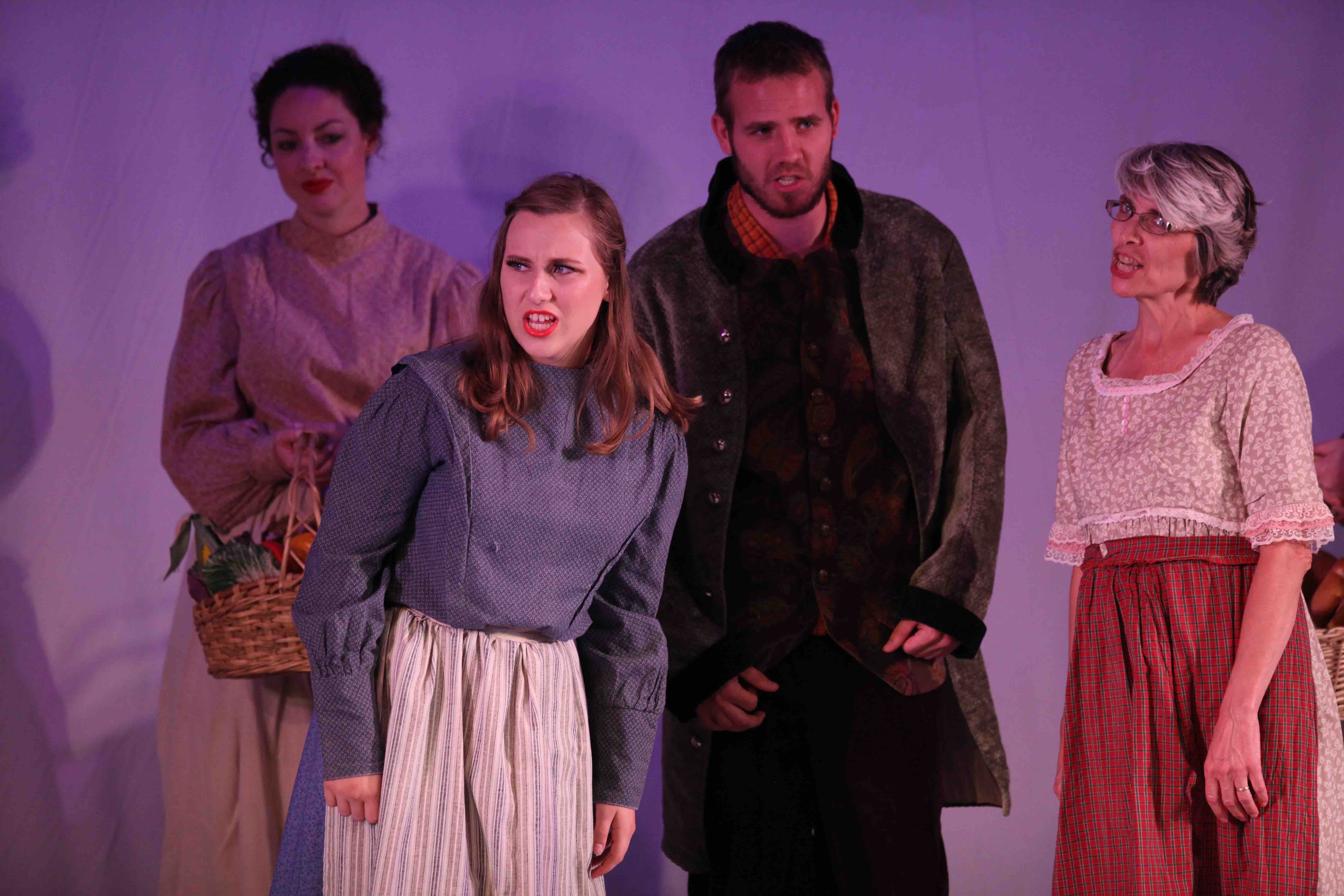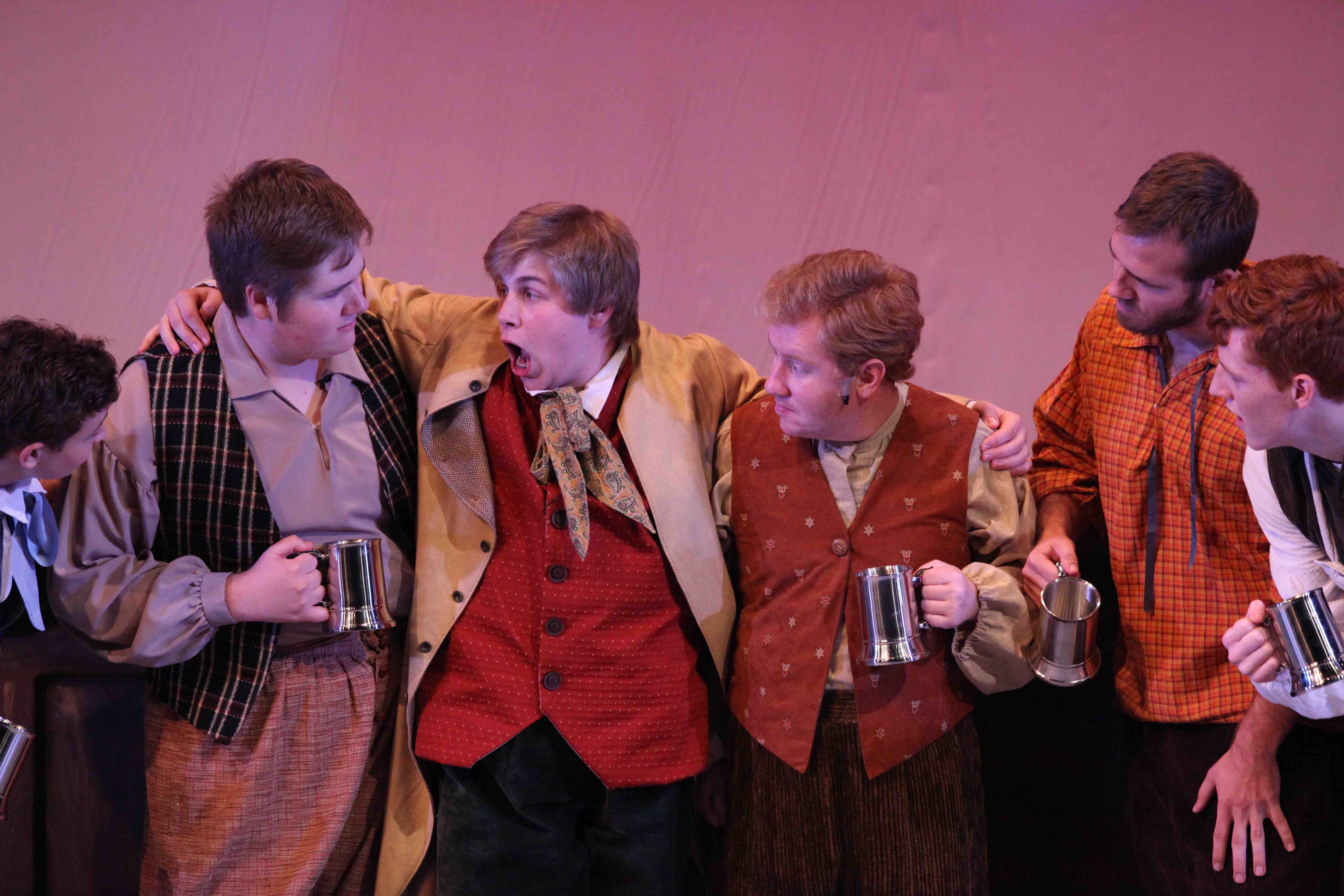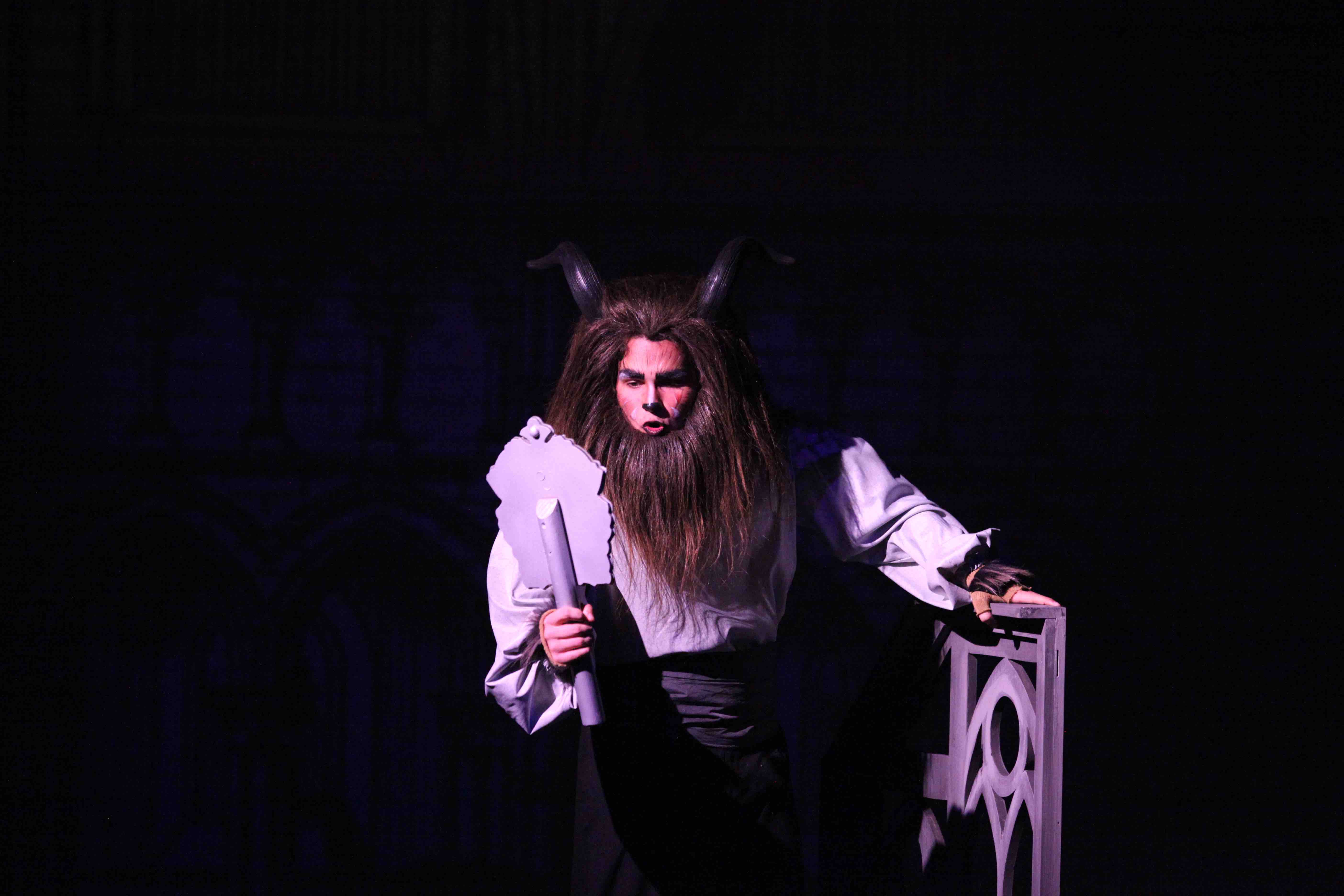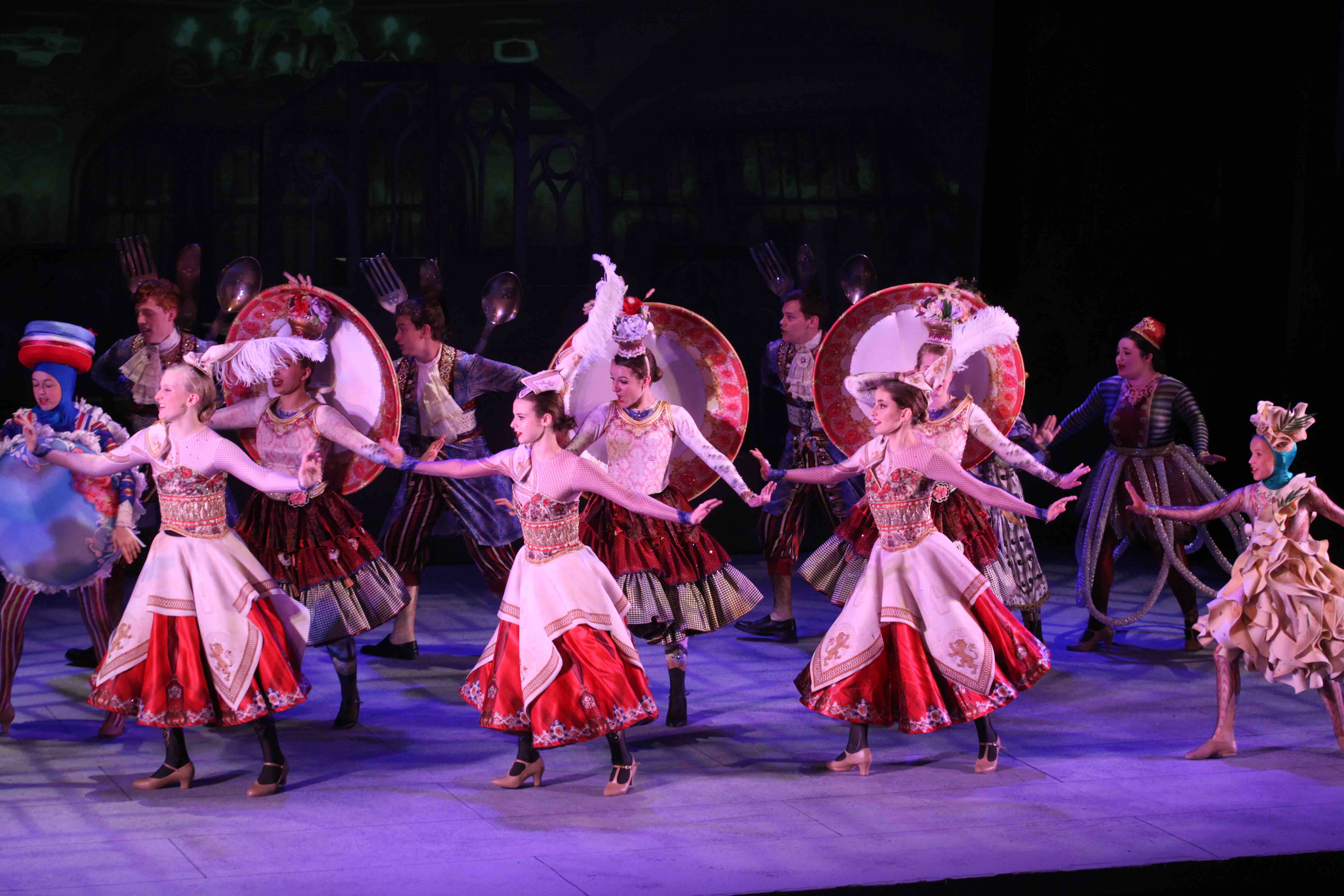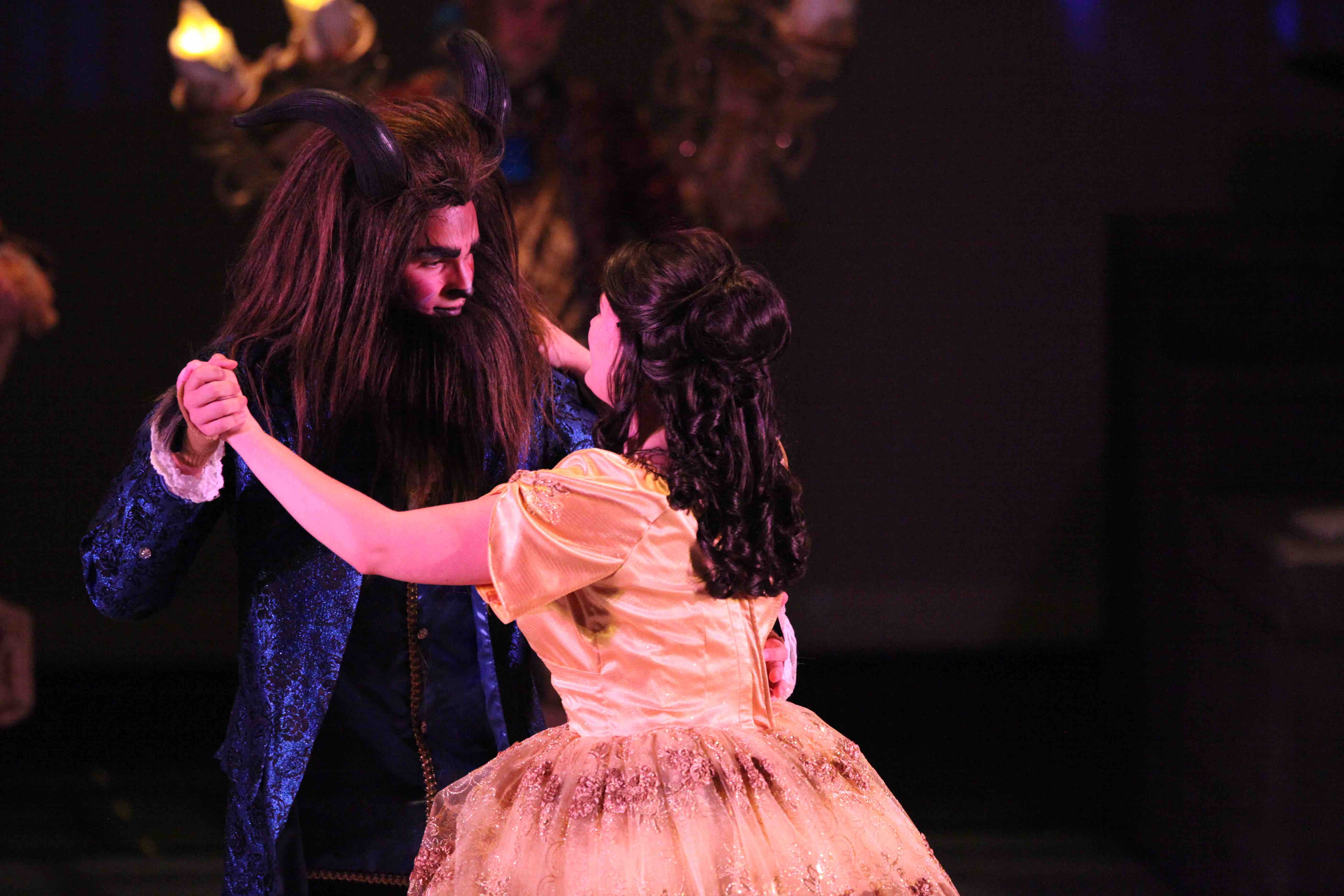 September 1 – 24, 2017
Kephart Theatre
---
Beauty and the Beast
Music by Alan Menken, Lyrics by Howard Ashman & Tim Rice
Book by Linda Woolverton
"Be Our Guest" is at the heart of Disney's best musical as you accompany Belle to the castle of the Beast, where only true love can save everyone from their fate. You'll delight to "Belle", "Beauty and the Beast", and of course, "Be Our Guest". We've added extra matinee performances to delight our younger audiences, and we've lowered the age limit to three for Beauty & the Beast.
PRODUCTION SPONSORED BY BANK VI
ORCHESTRA SPONSORED BY ALL SMILES DENTAL CARE
Belle: Zoe Rea
Beast: Nick Salem
Gaston: Jeffrey Leger
Maurice: Robert Jones
Cogsworth: Chris Graber
Mrs. Potts: Twila Schneiders
Lumiere: Chris Bruce
Chip: Andrew Graber
Babette: Elizabeth-Ali Schade
De la Grande Bouche: Rachel Holder
Le Fou: Ethan Badders
Monsieur D'Arque: Joshua Tackett
Silly Girl 1: Ellie Flynn
Silly Girl 2: Carolyn Gutsch
Silly Girl 3: Stephanie Gomez
Gilda Alvarez
Violet Arb
Alexia Berry
D.J. Chaput
Ellen Fixsen
Anna Gutierrez
Nelson Gutsch
Callan Hall
Emma Kinkelaar
Sylvia Kvacik
Tanner Loeffler
Kim Rea
Abby Russell
Erin Schmaderer
Josh Schmaderer
Avery Smith
Jacob Sweet
Tresilyn Tucker
Courtney White
Khendal Wimberly
Kaleb Wood
Lauren Zimmerman
Blaise Alderson
Noah Endreshak
Drew Ferguson
Mackayla Kingsolver
Eli Schmidt
Madeline Sears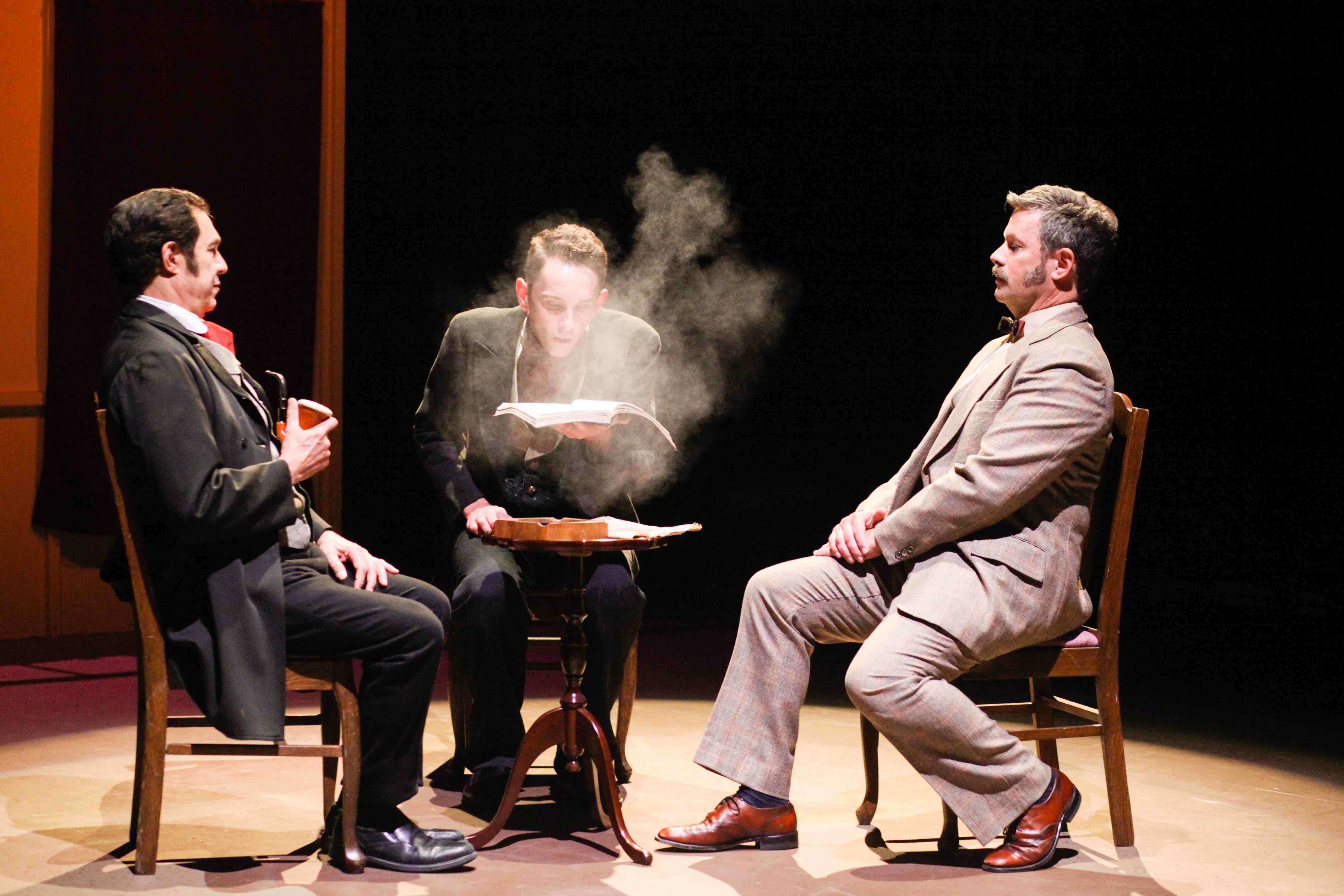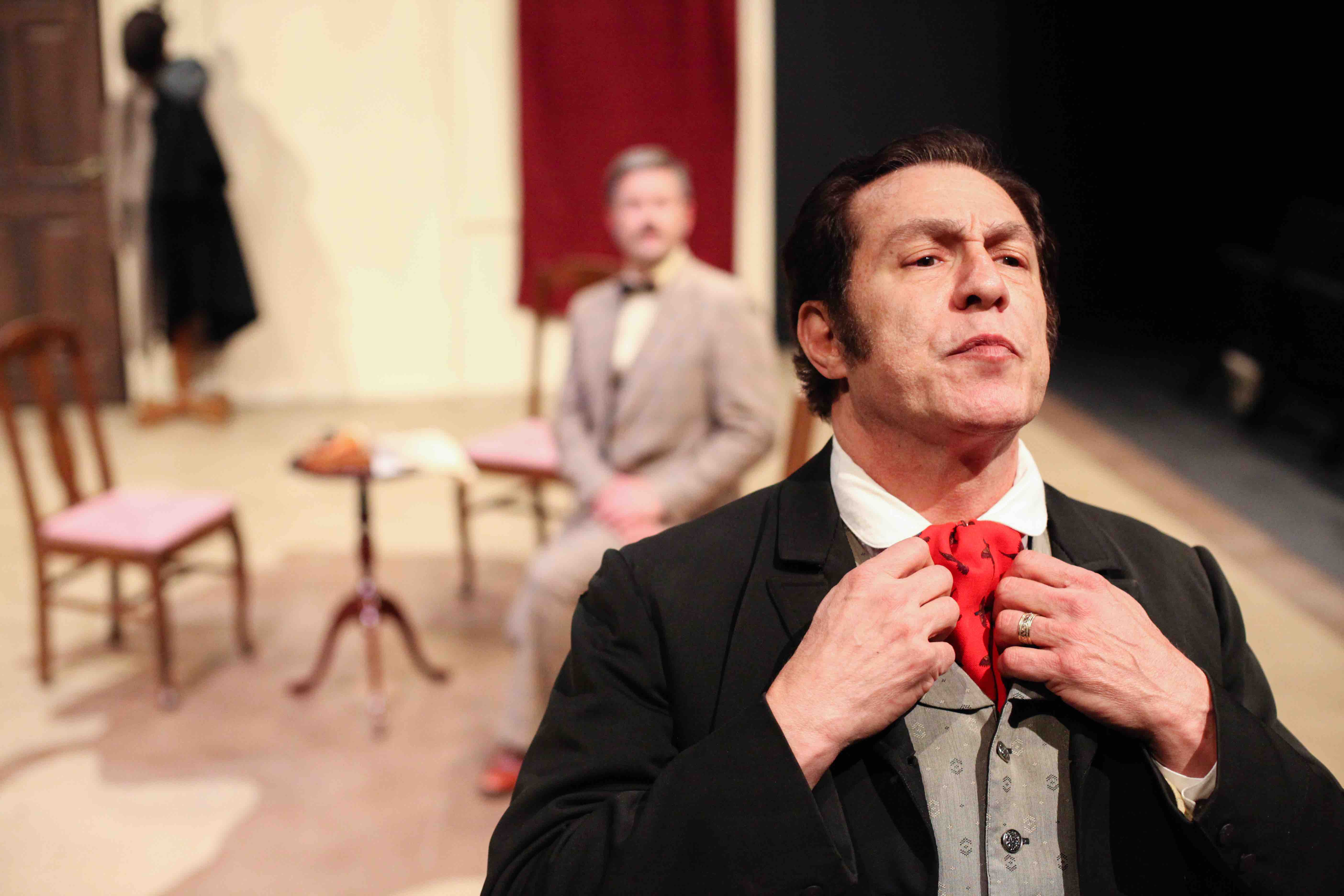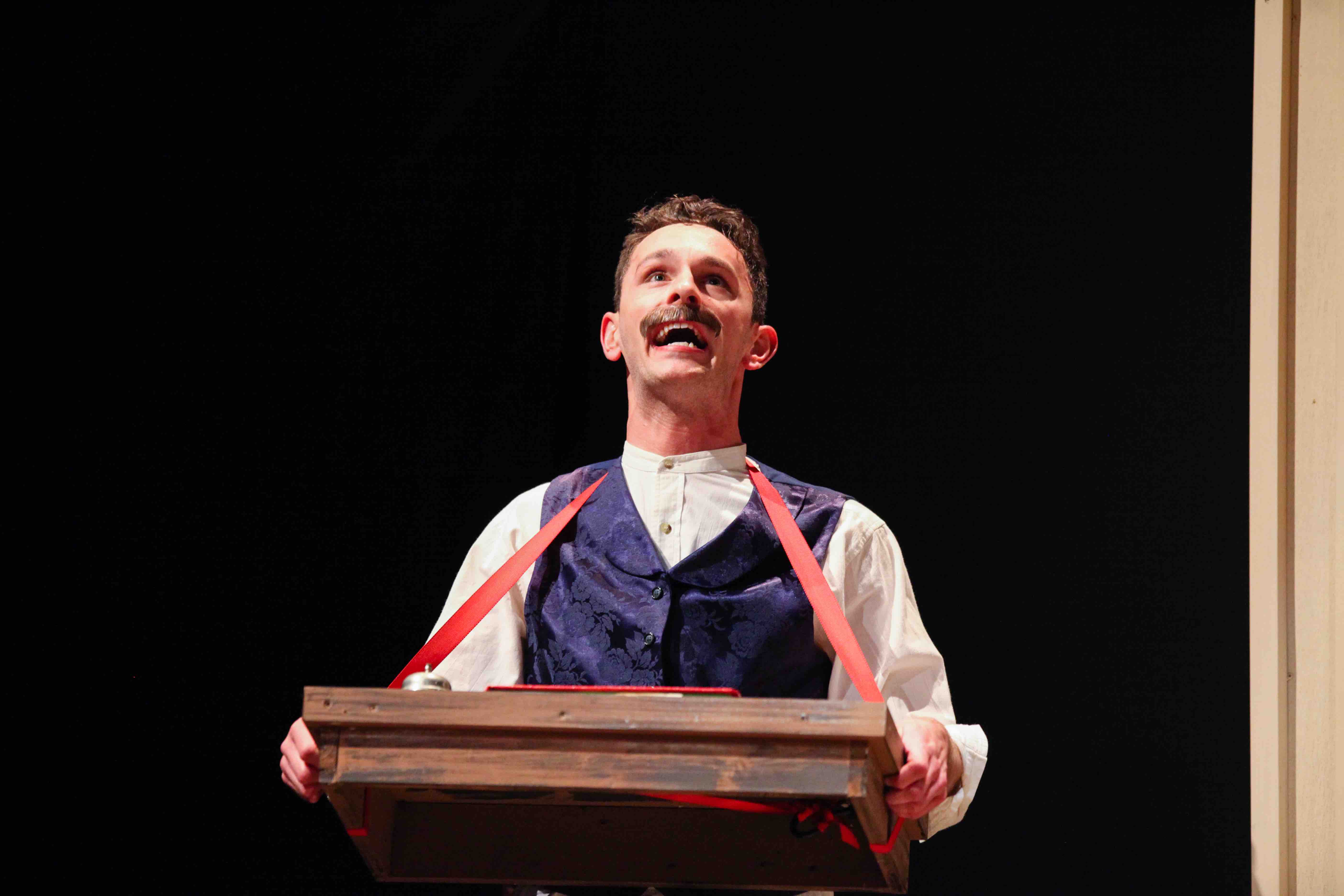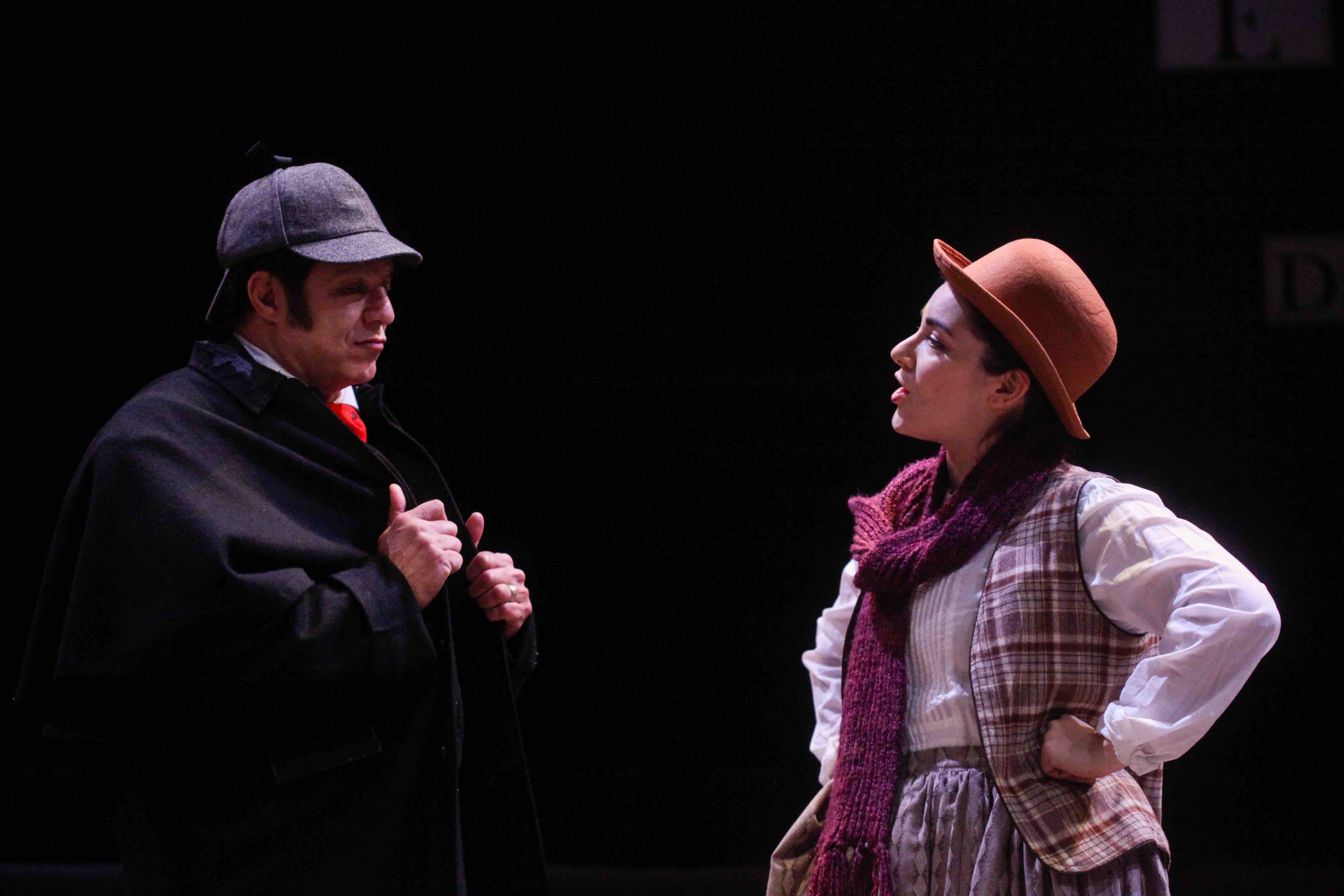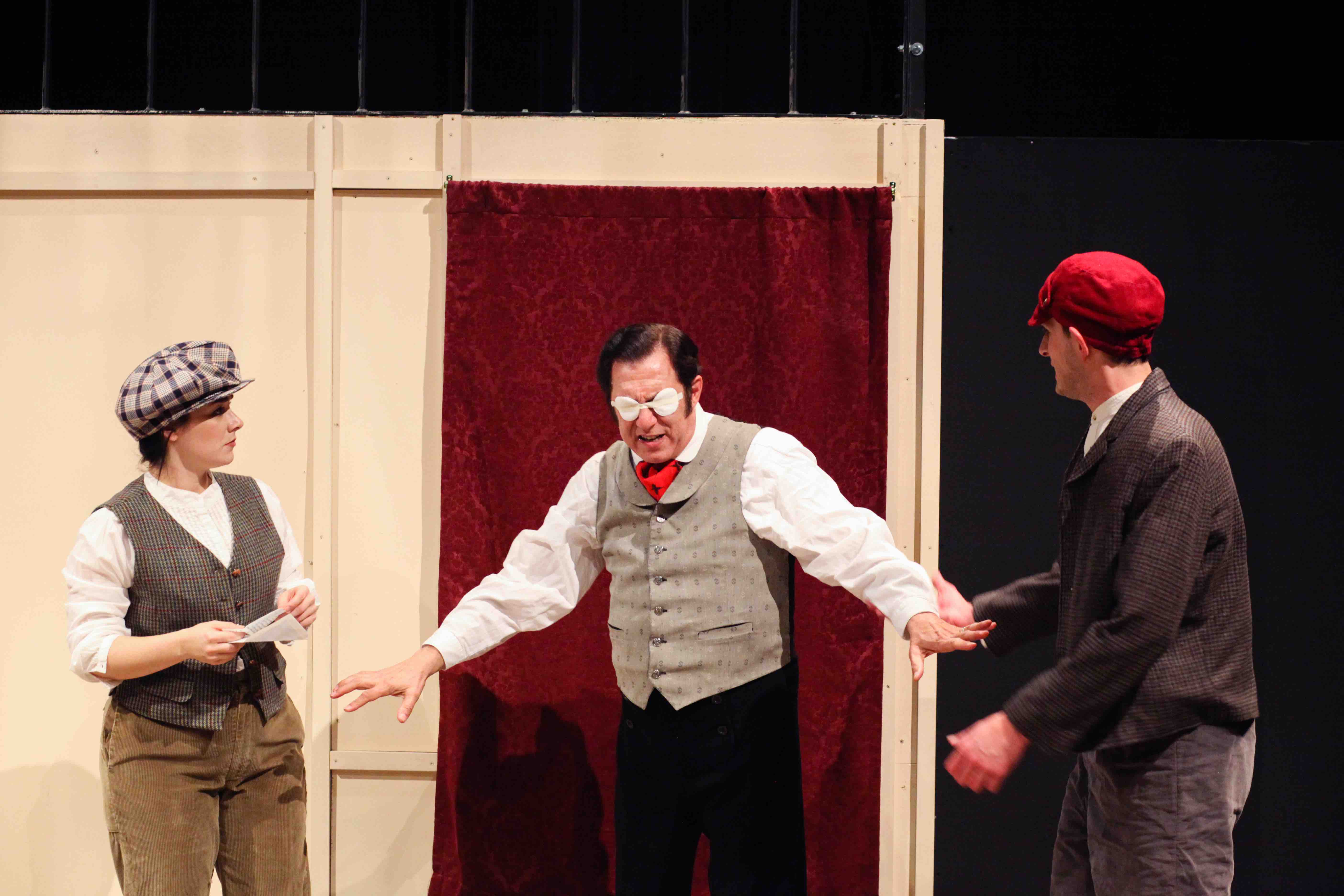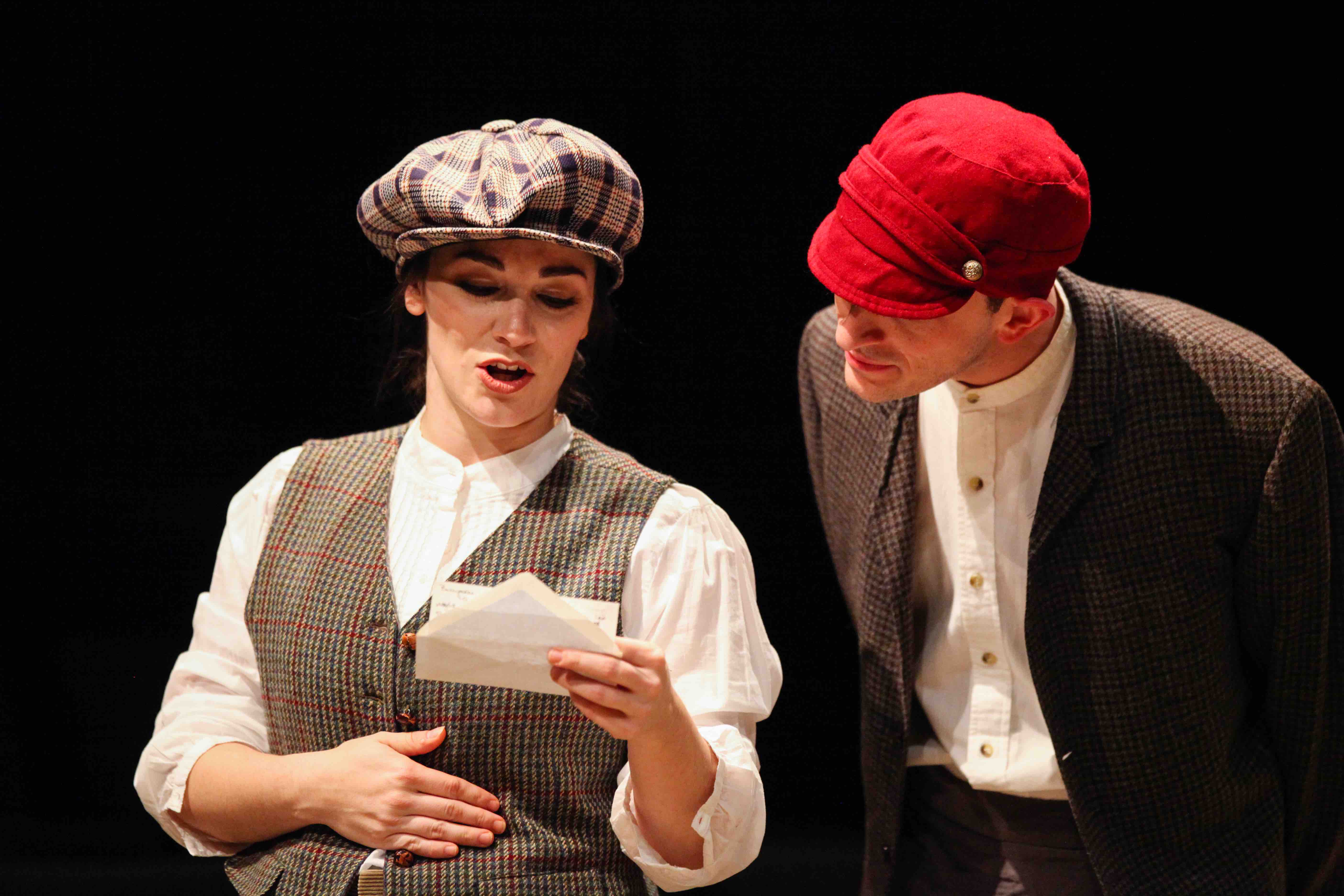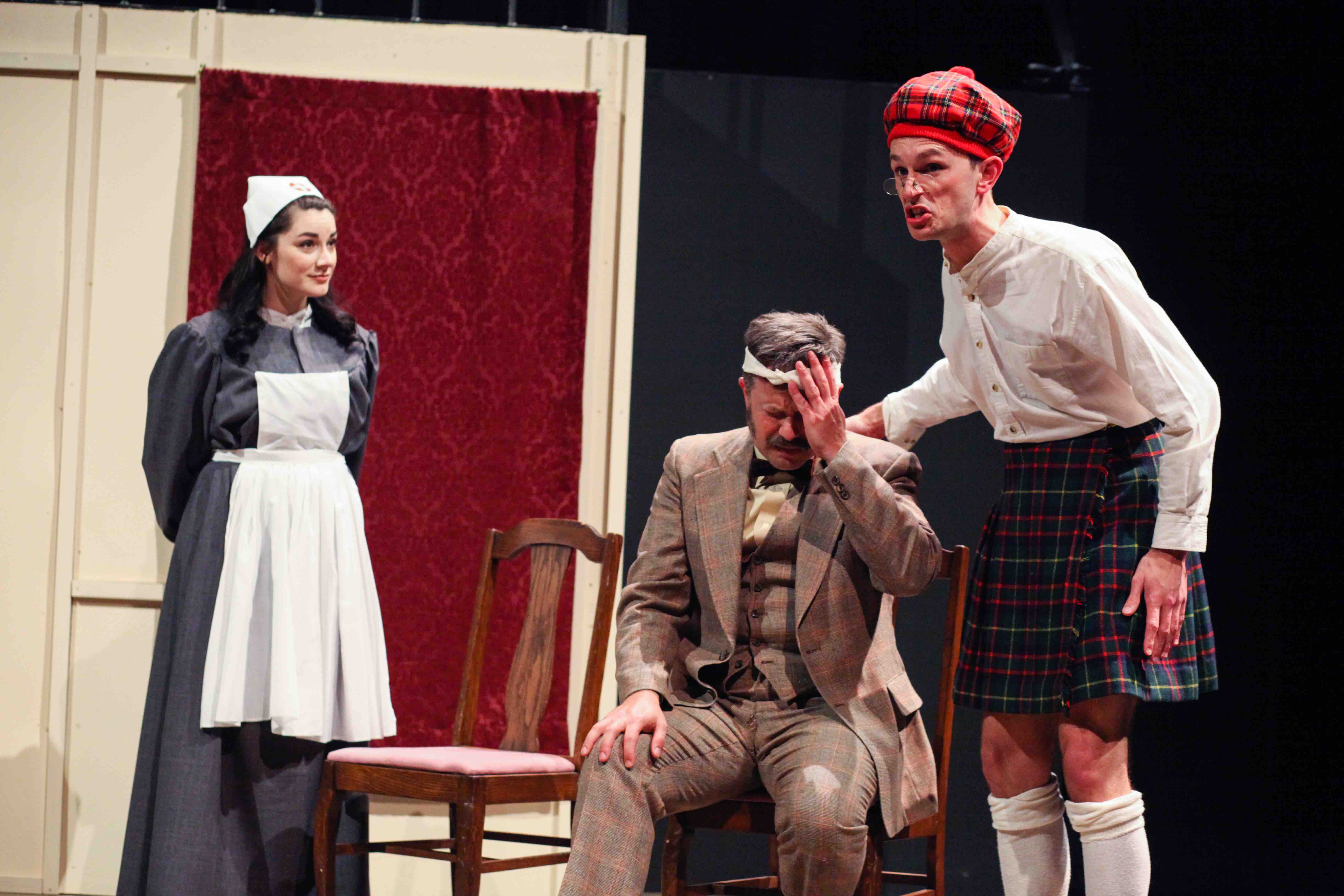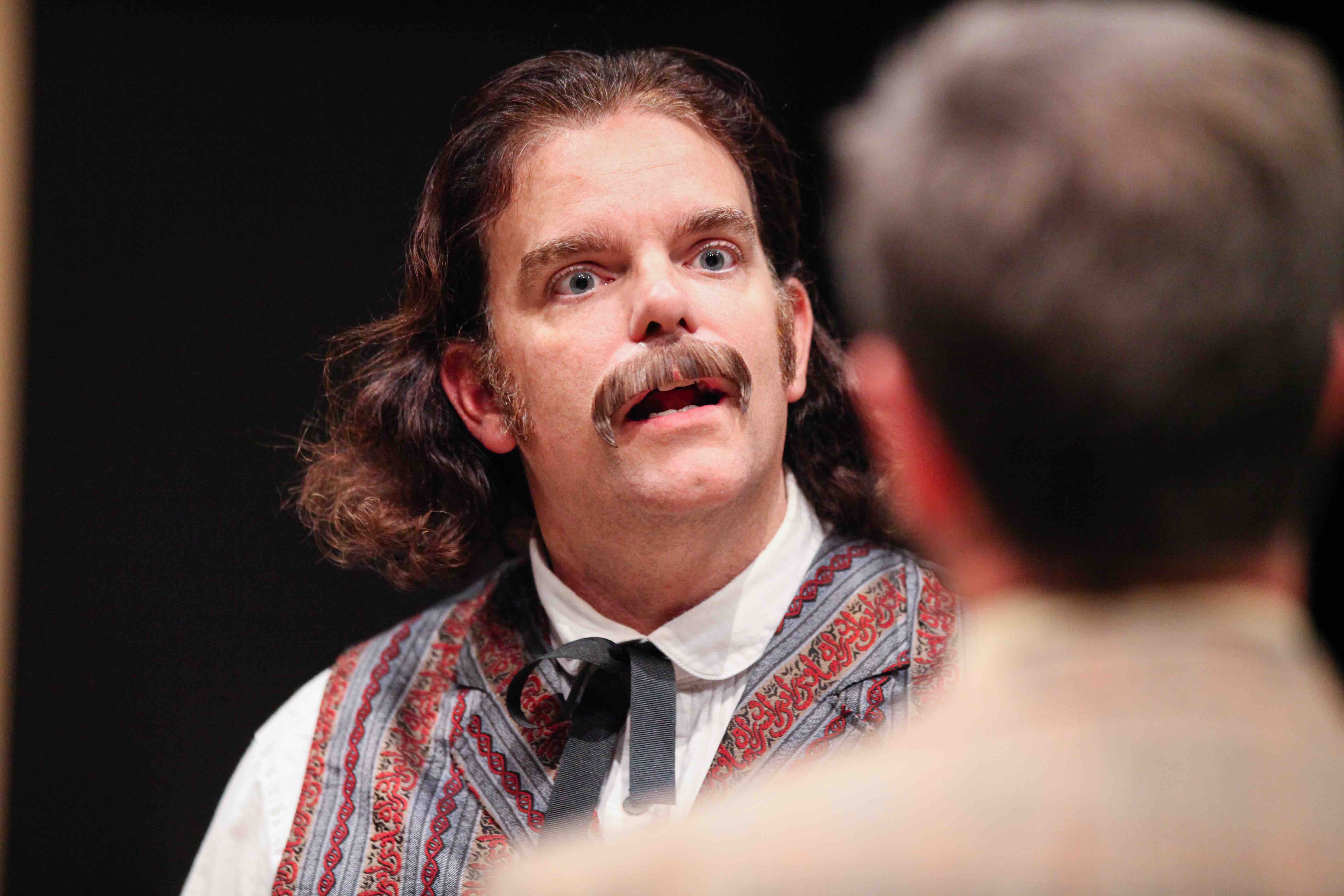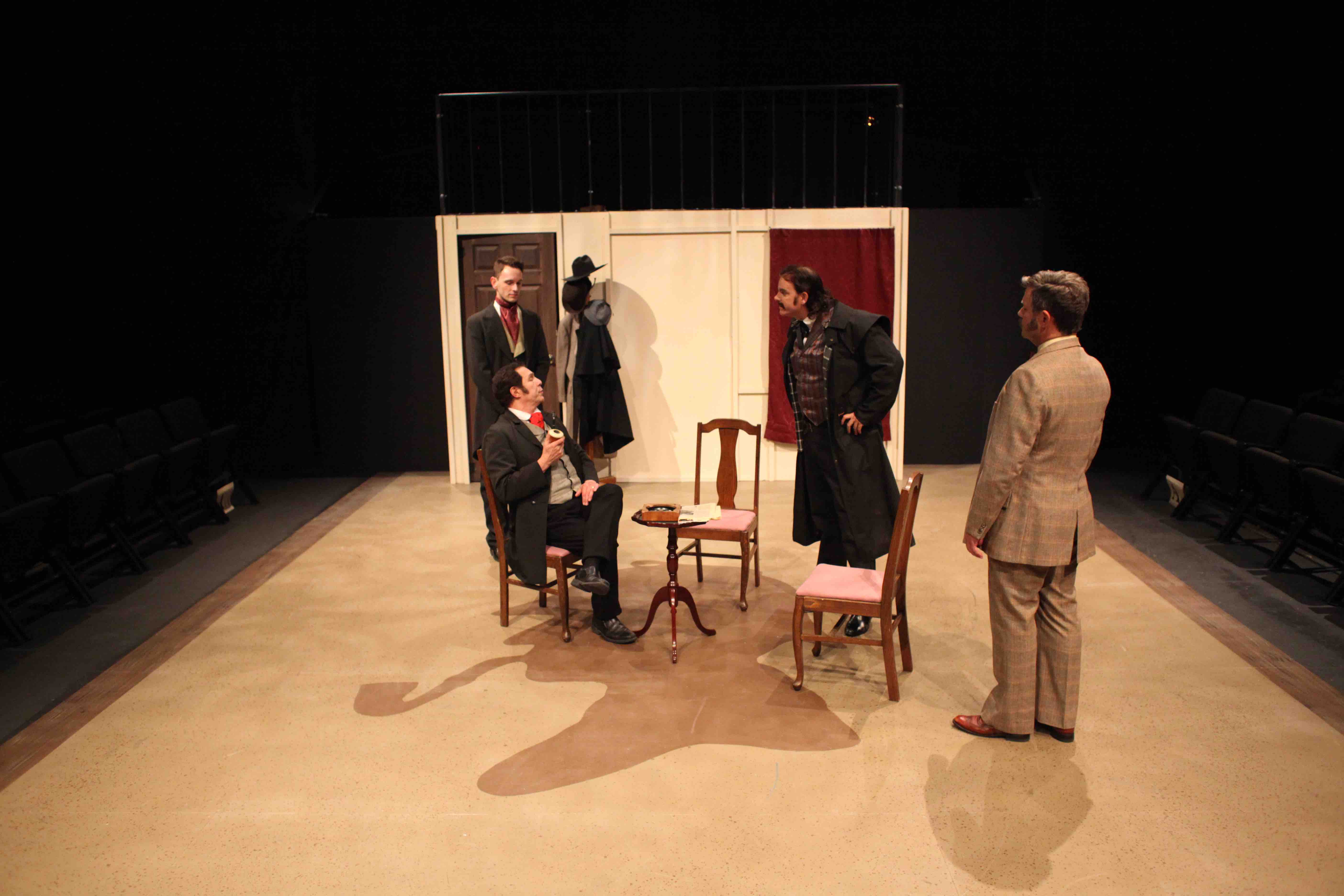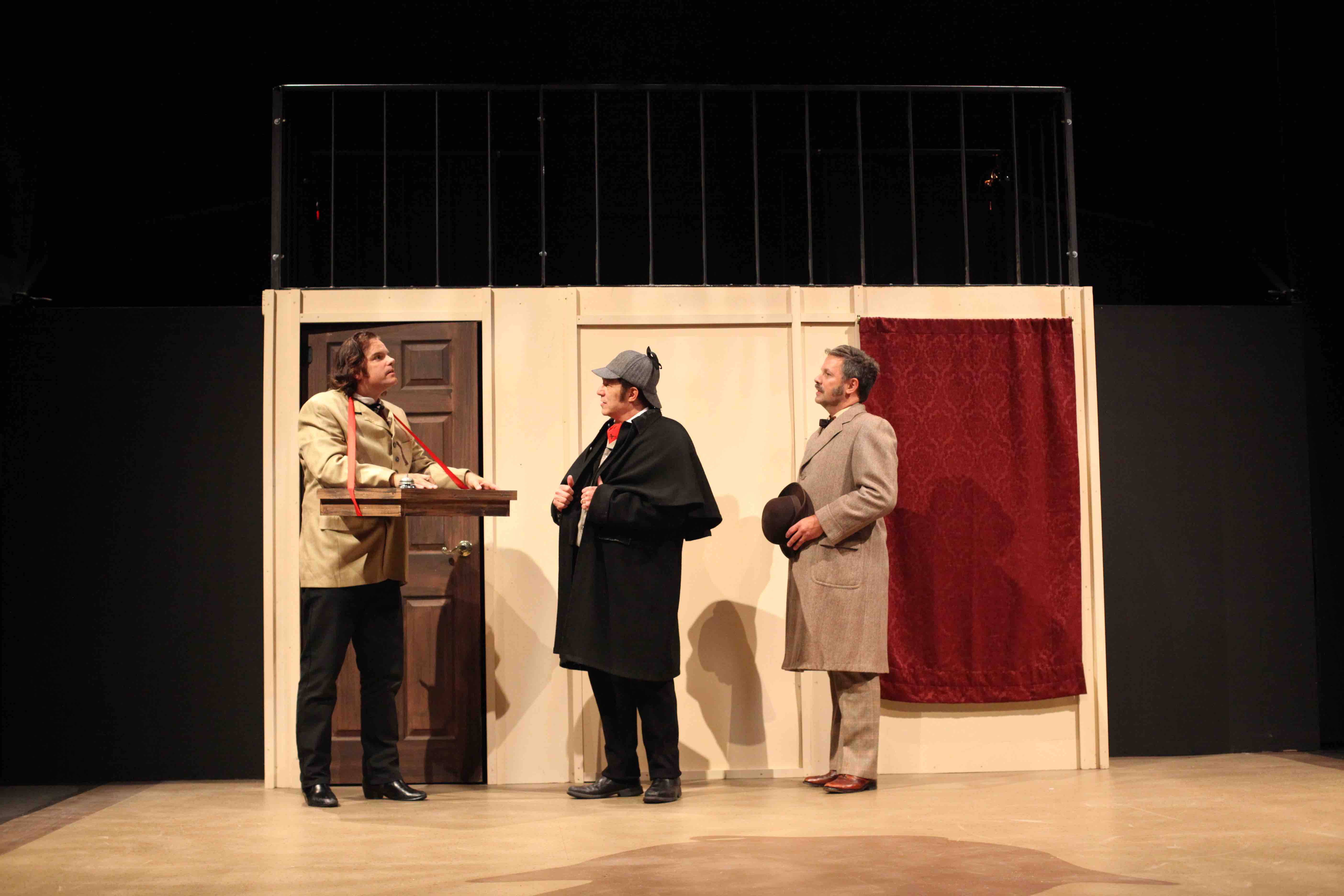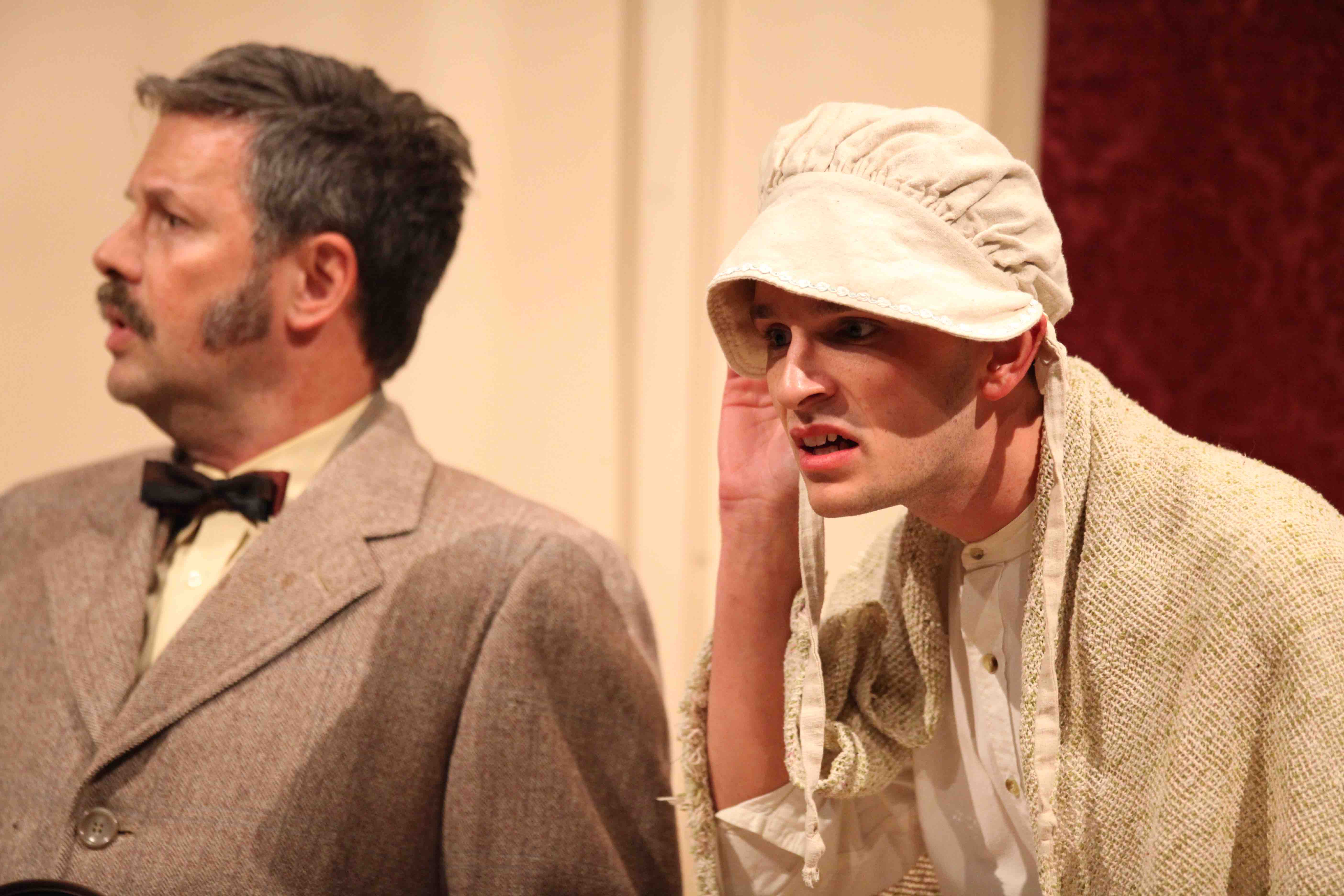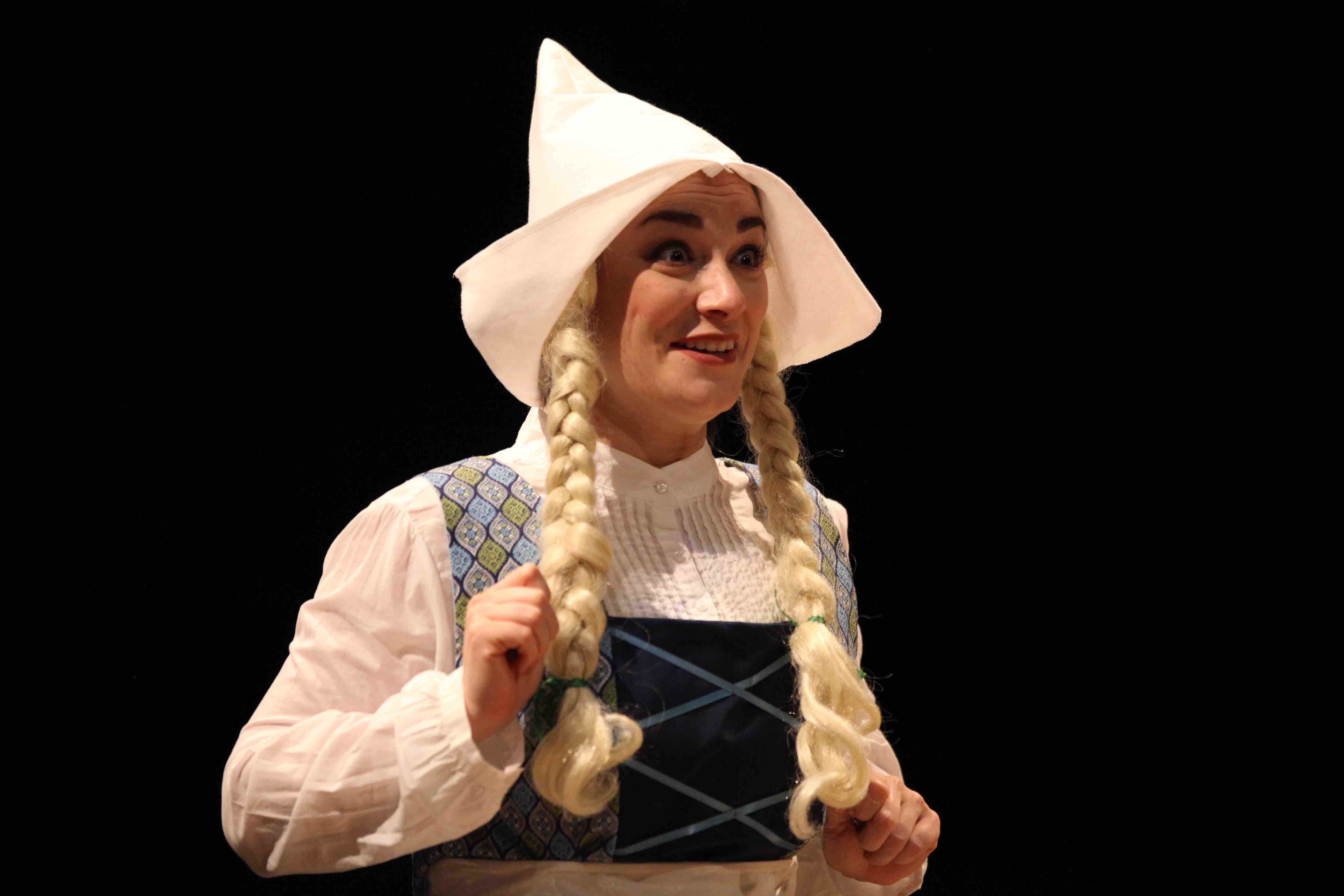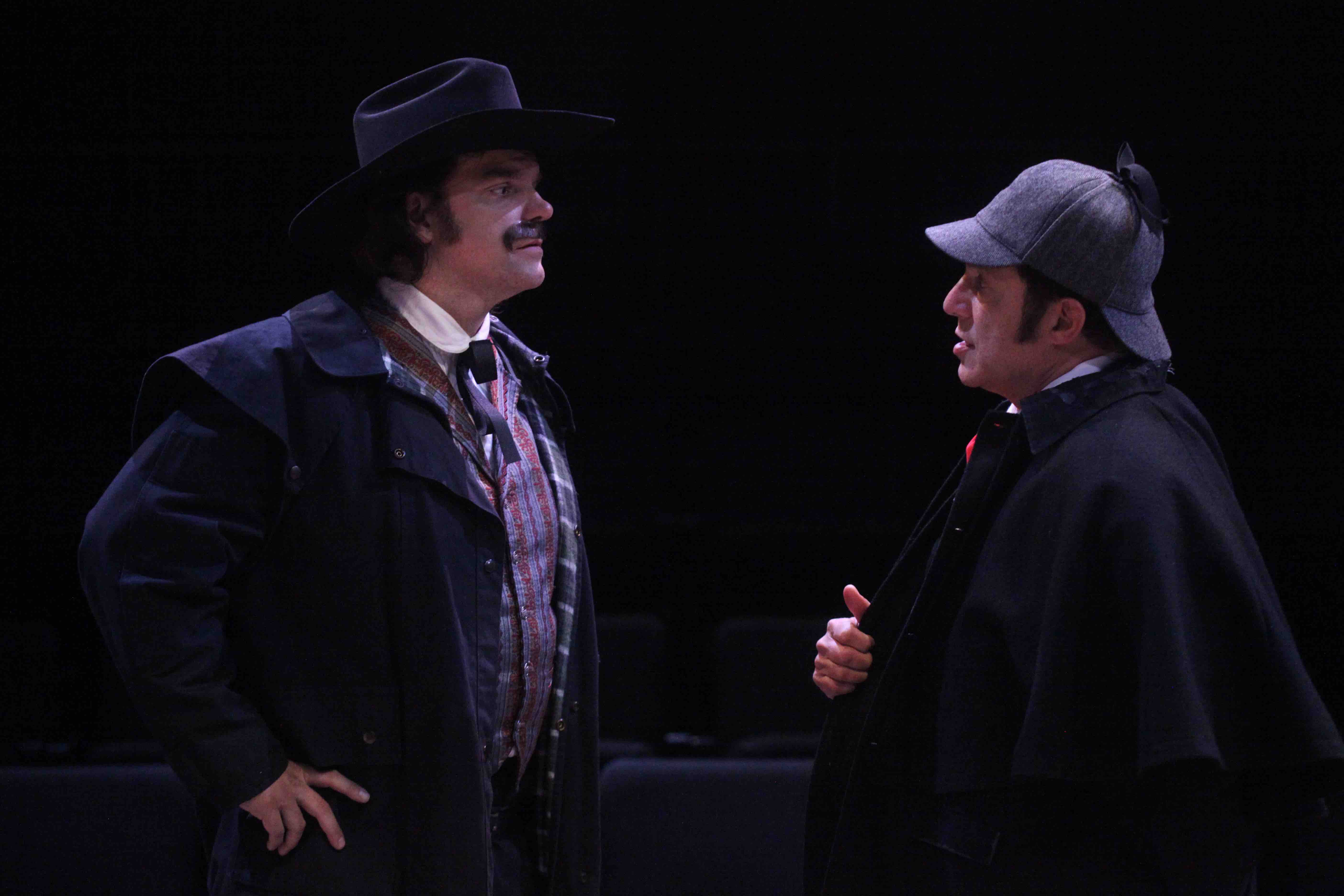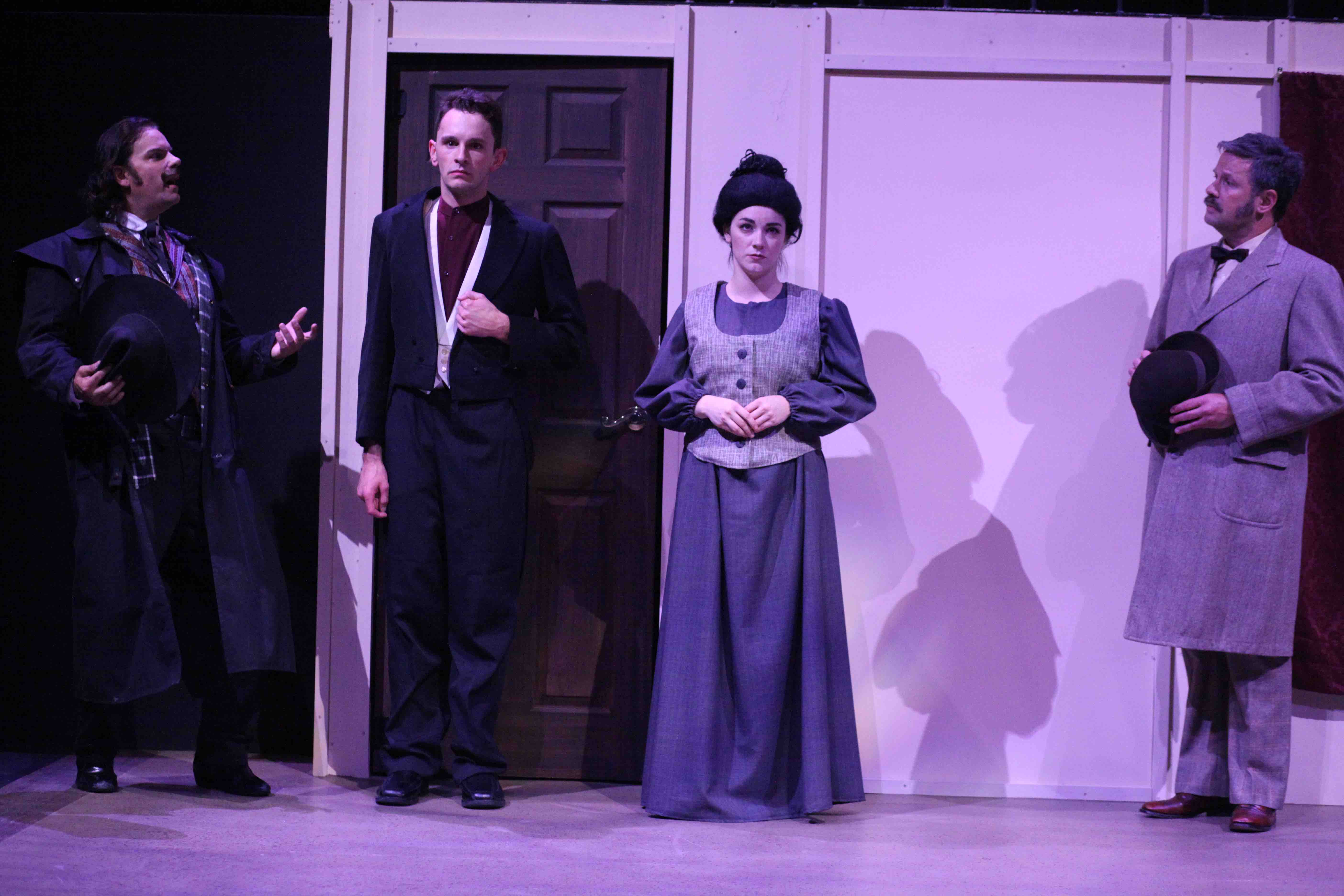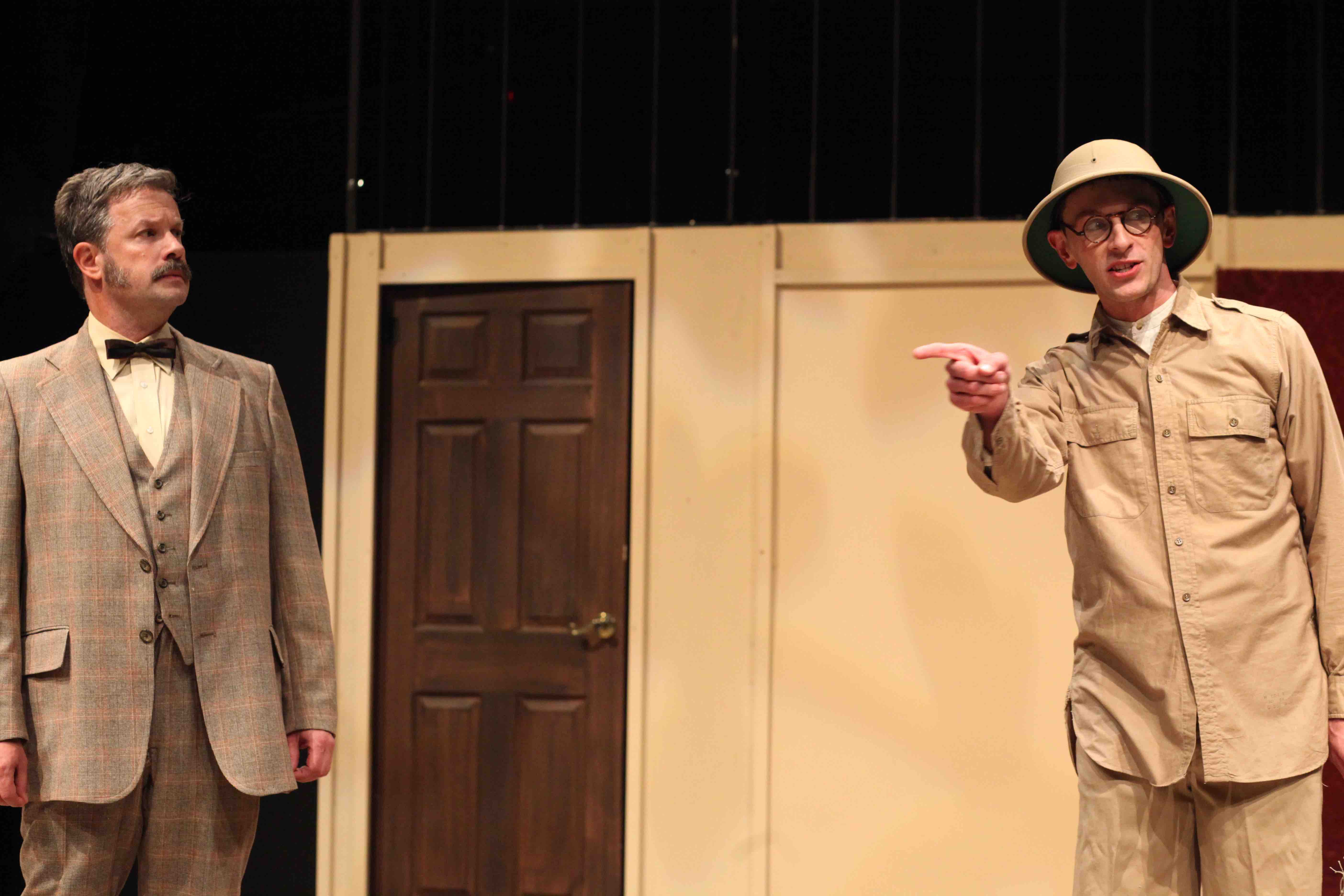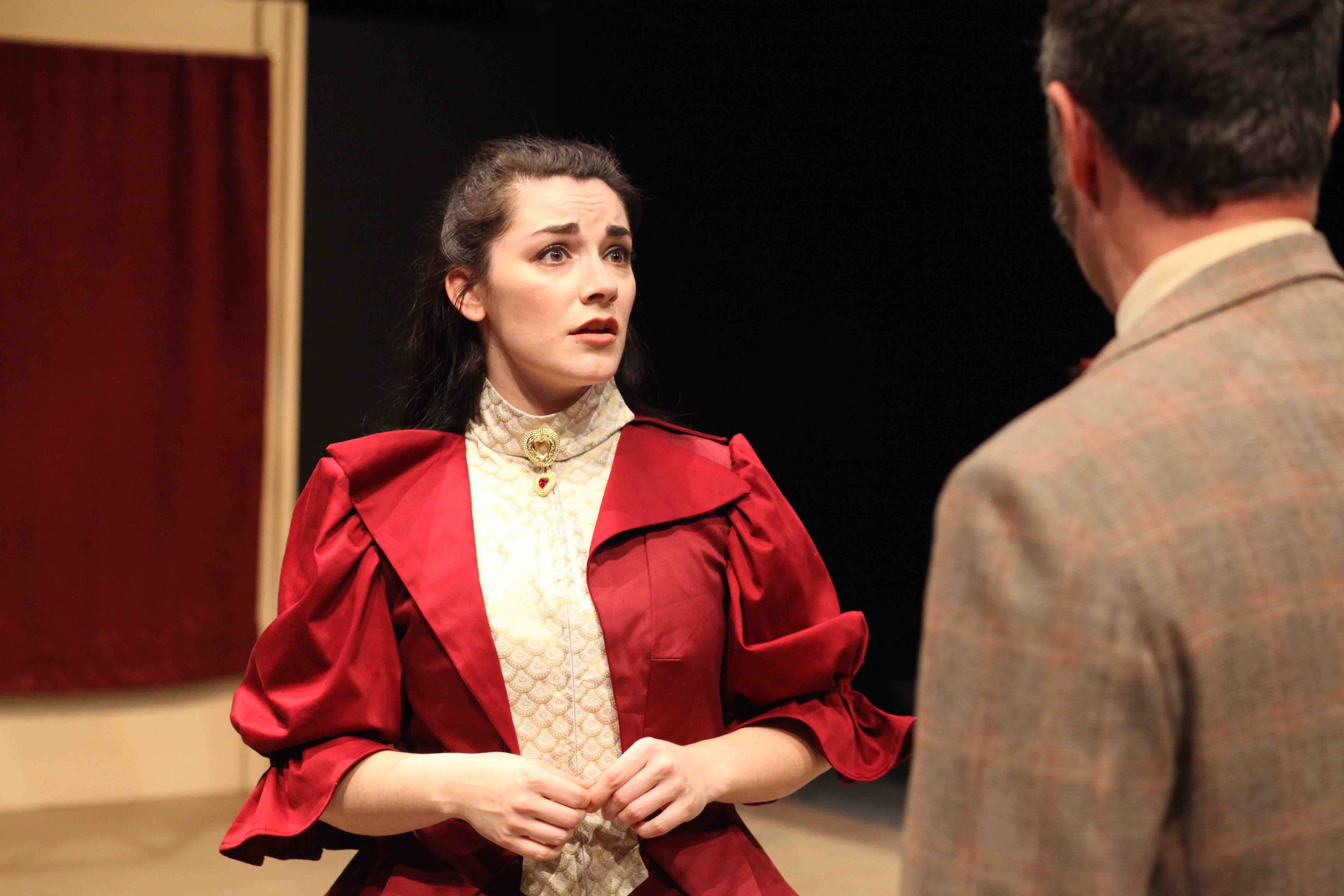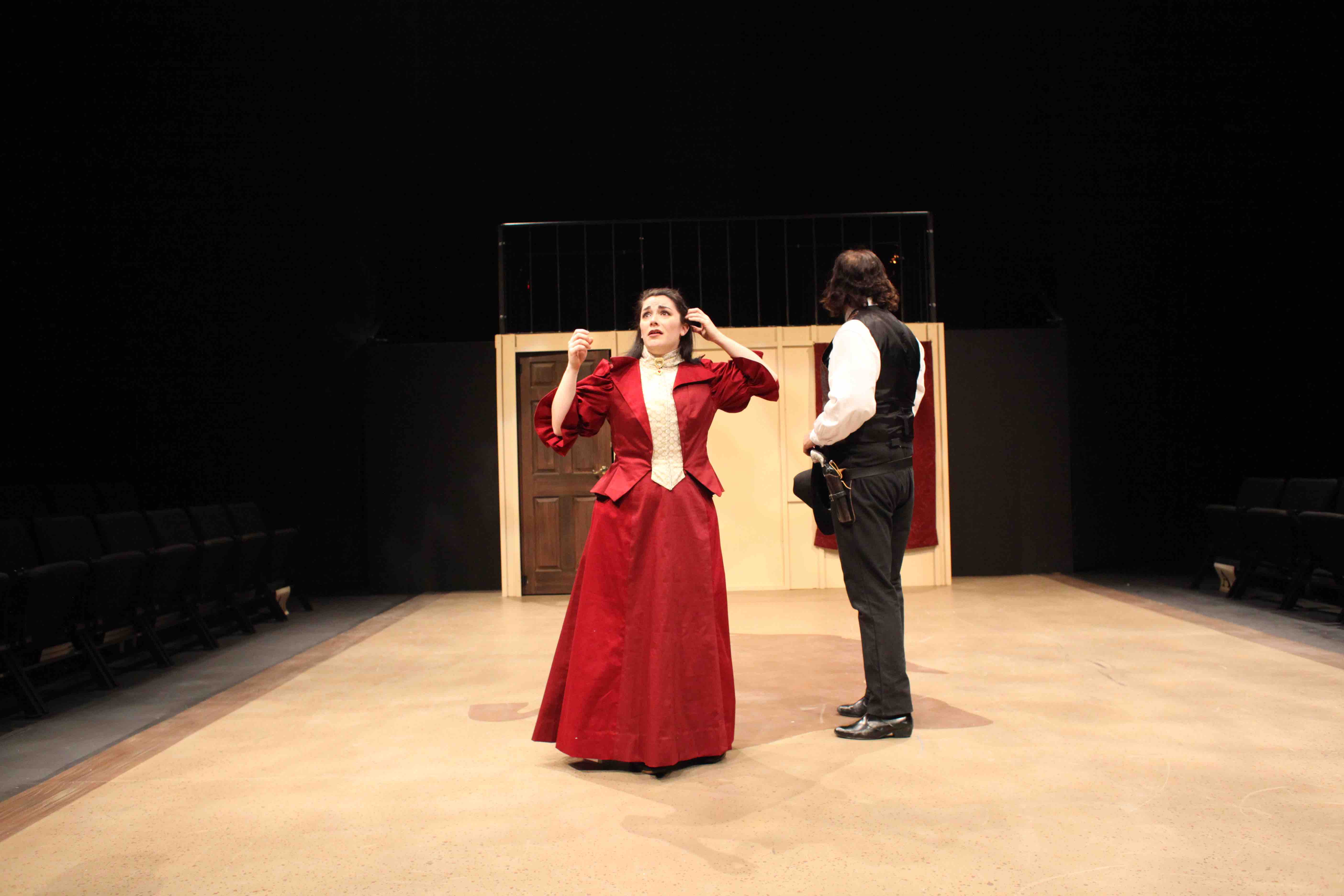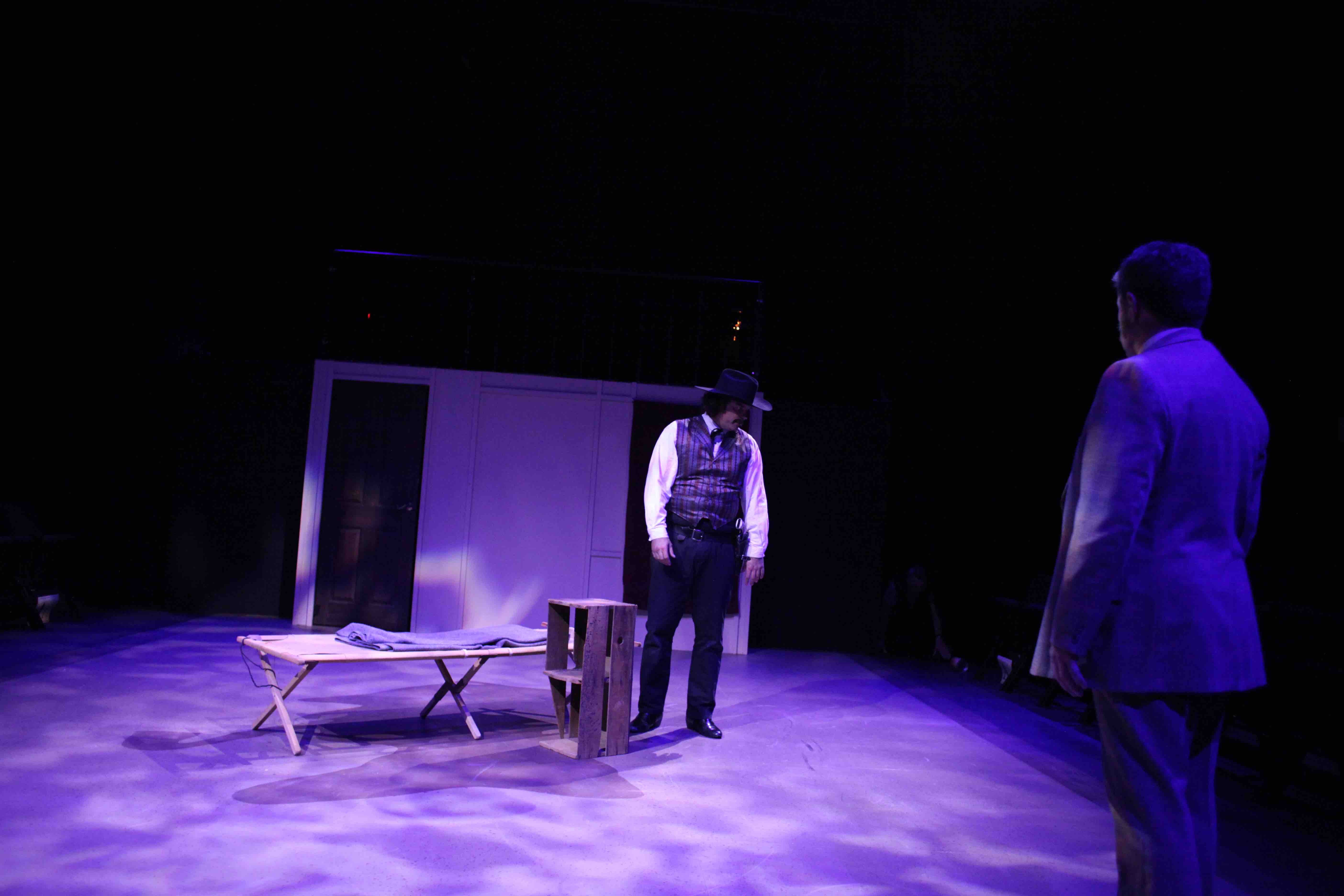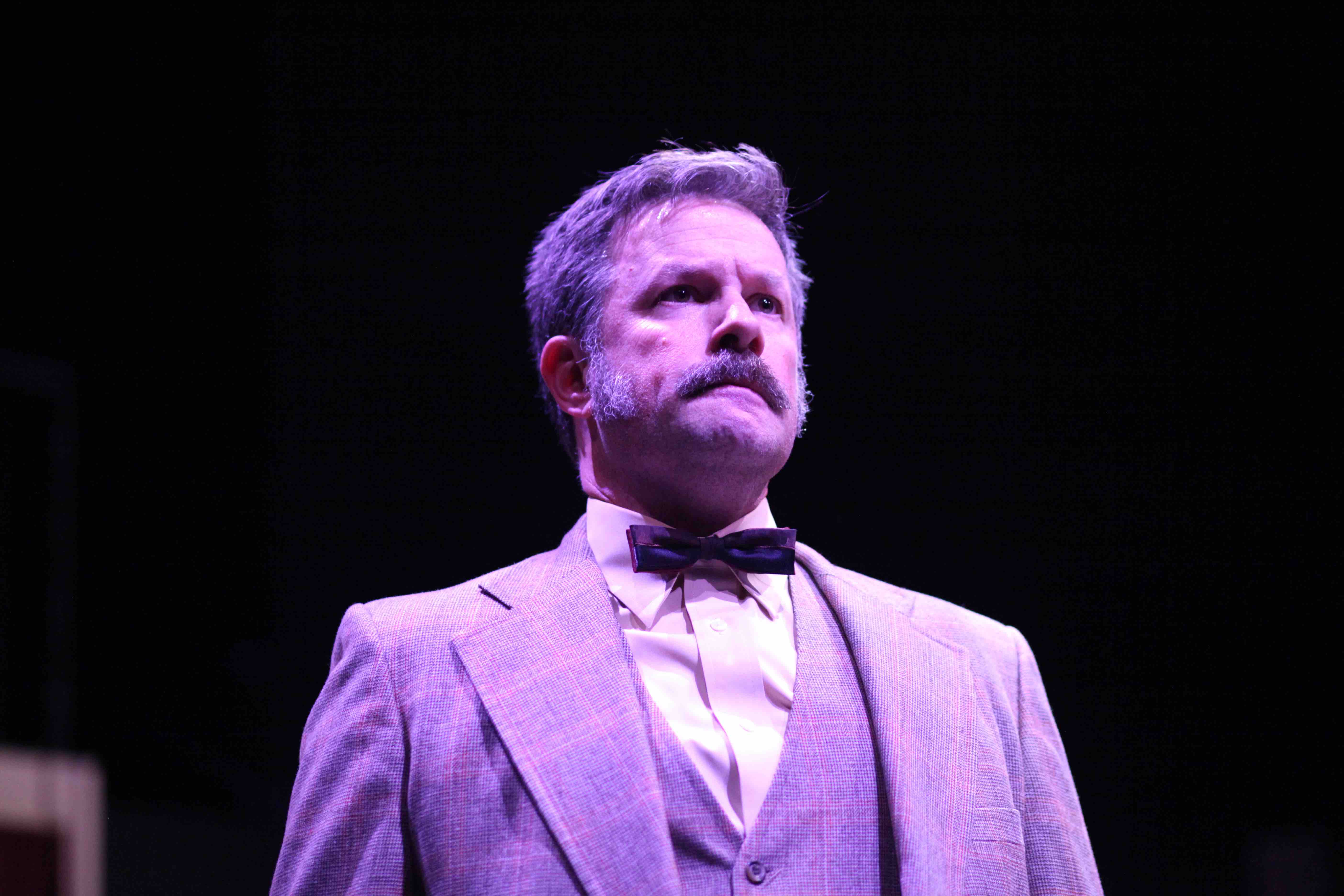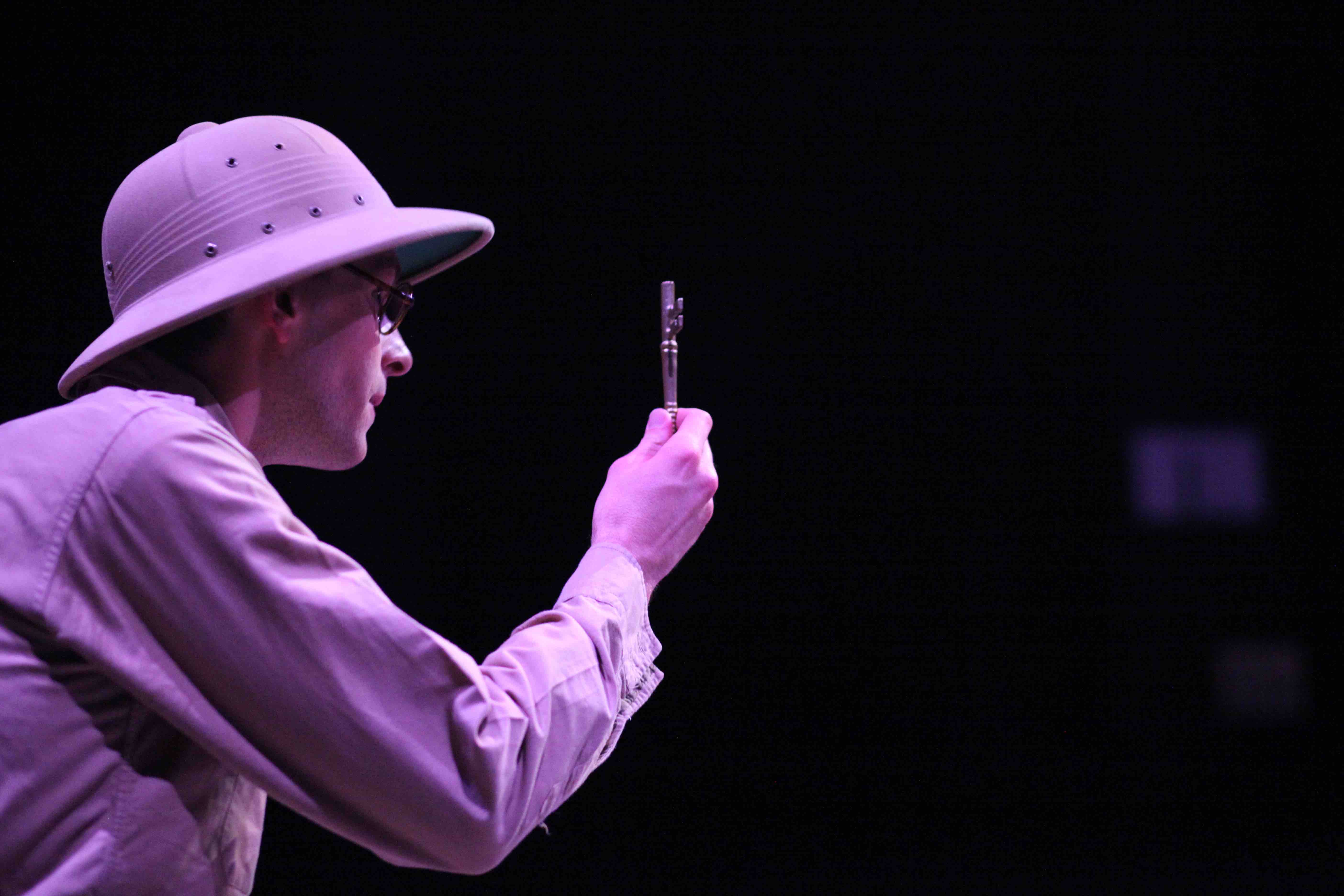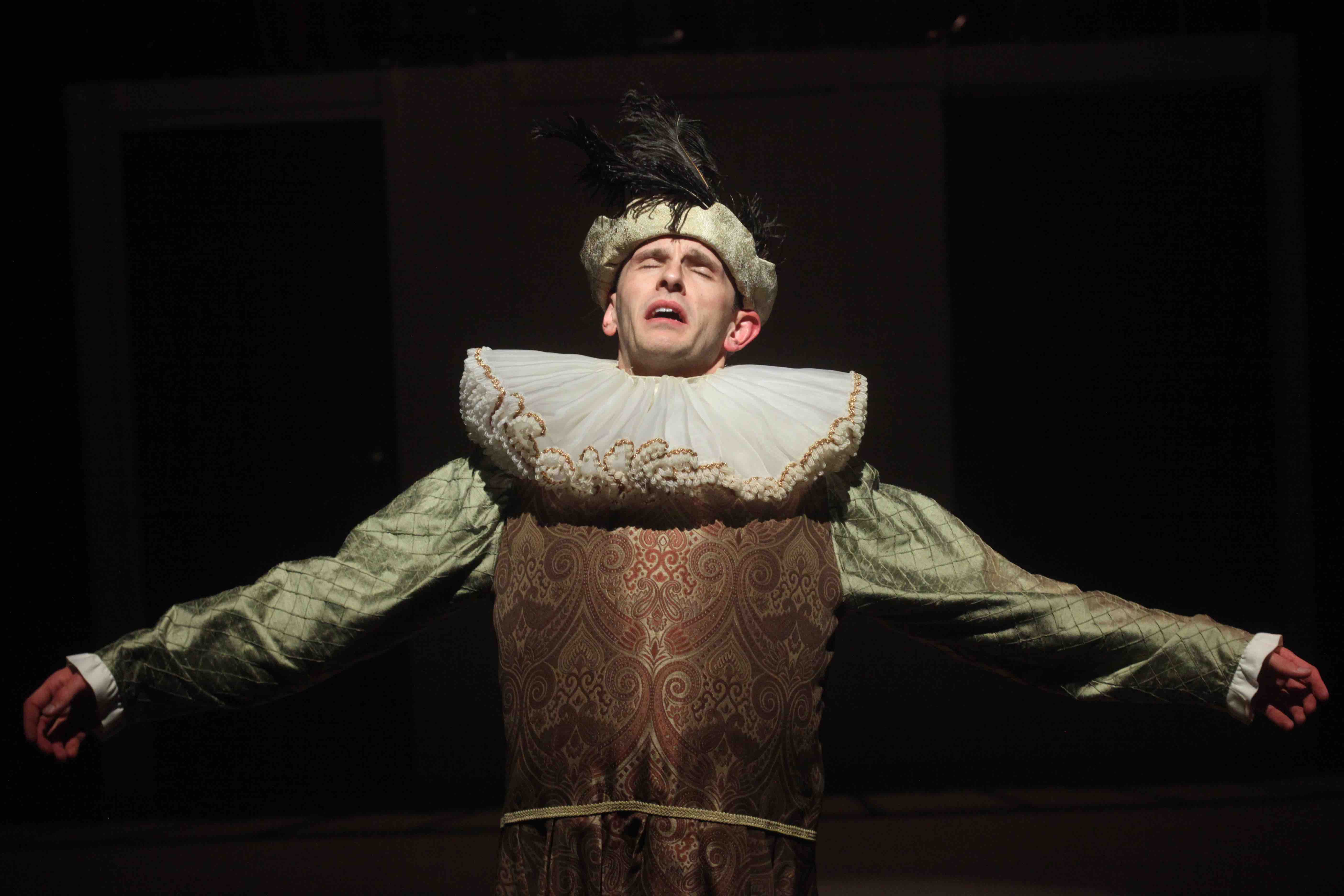 October 20 – November 5, 2017
Sunflower Financial Theatre
---
Baskerville
By Ken Ludwig
Join Sherlock Holmes and Watson for high tea as they solve this hilarious mystery twist based on "The Hound of the Baskervilles". Called "witty and suspenseful", with five talented actors portraying more than 40 hilarious characters. "The game's afoot" and comedy is at hand. Baskerville will be presented in the Sunflower Financial Theatre.
SPONSORED BY COLDWELL BANKER ANTRIM-PIPER WENGER REALTORS & K-COE ISOM
Sherlock Holmes: Joe McMurray
Doctor Watson: Eric Cole
Actor One: Taylor Smith
Actor Two: John Hendrick
Actress: Elizabeth-Ali Schade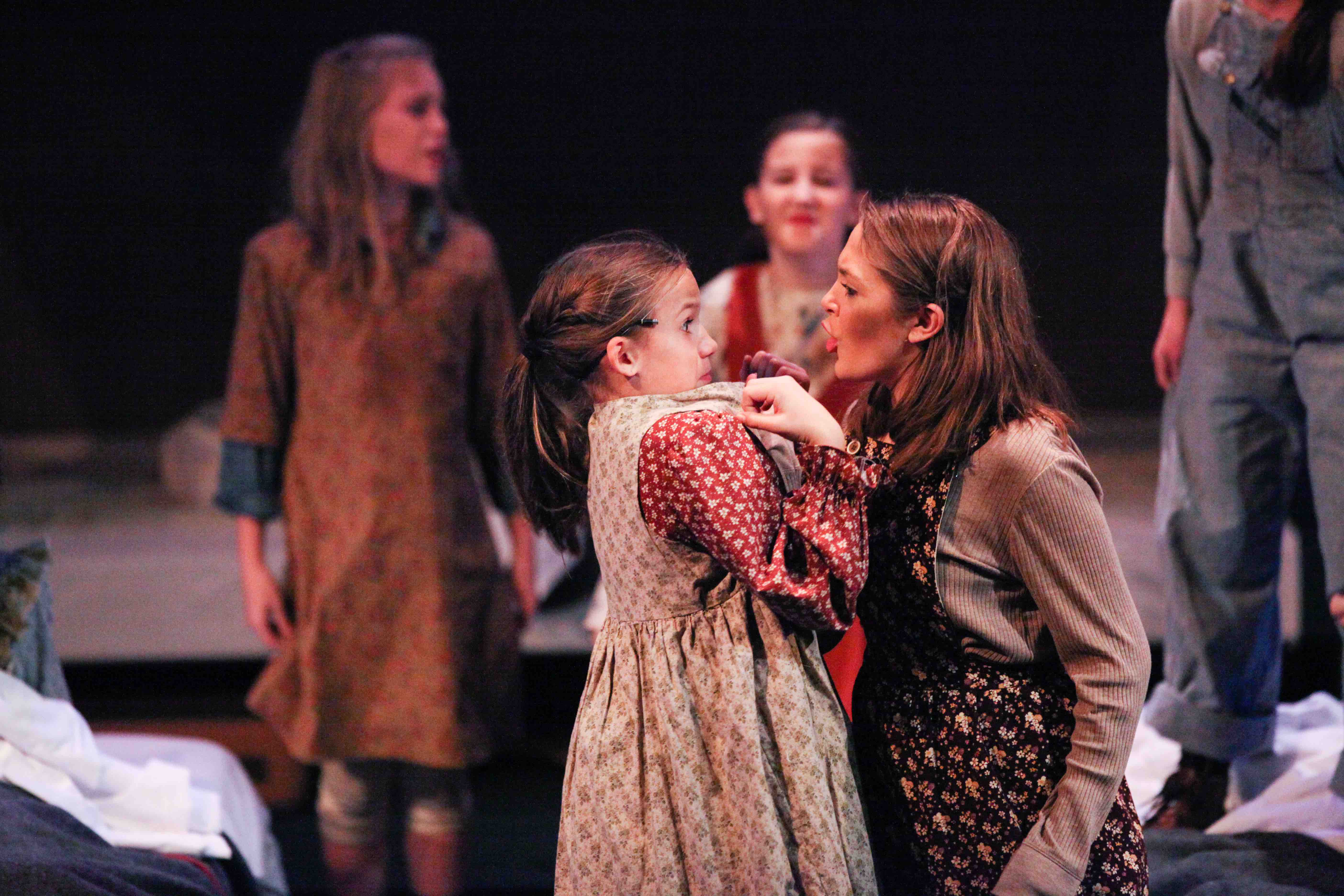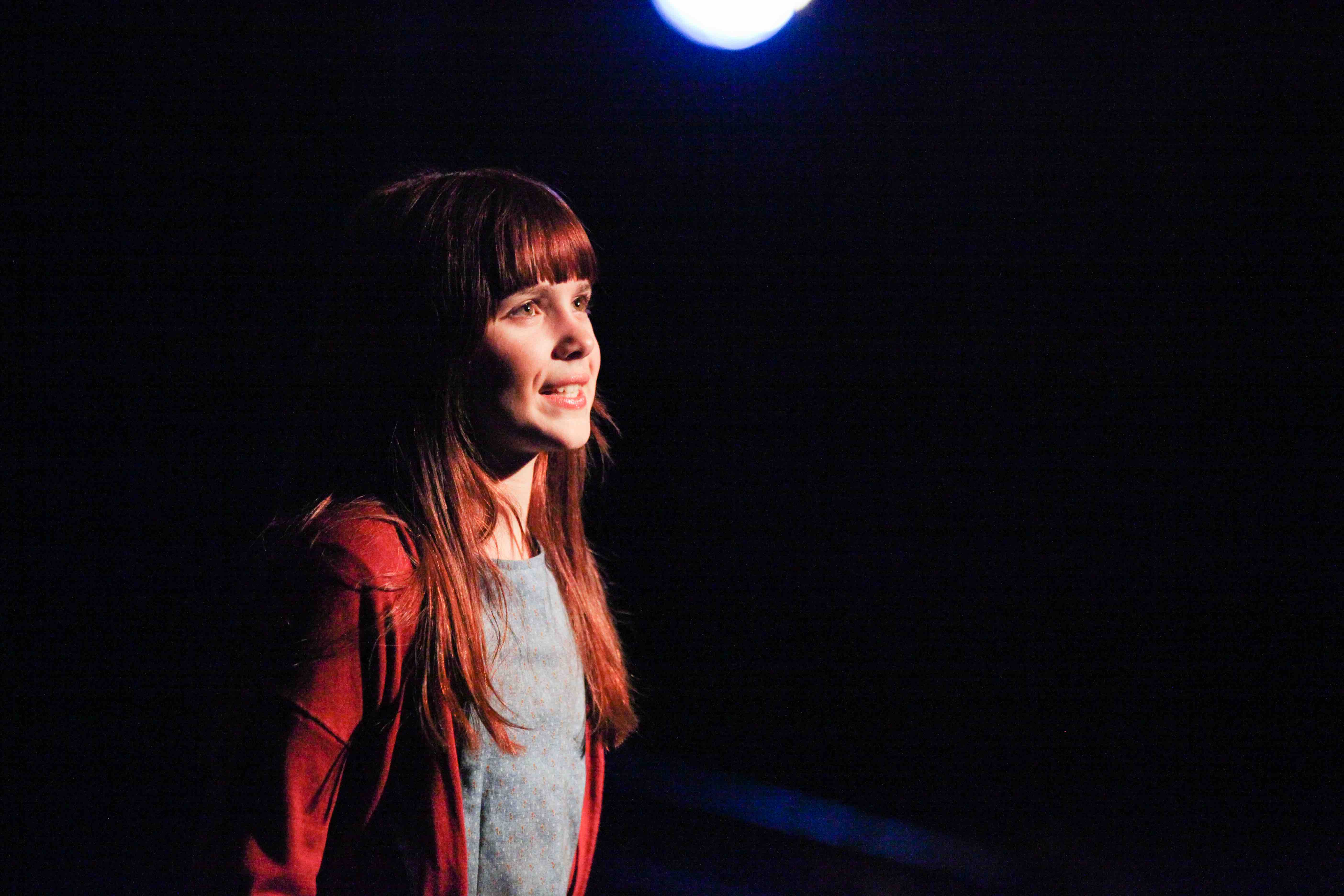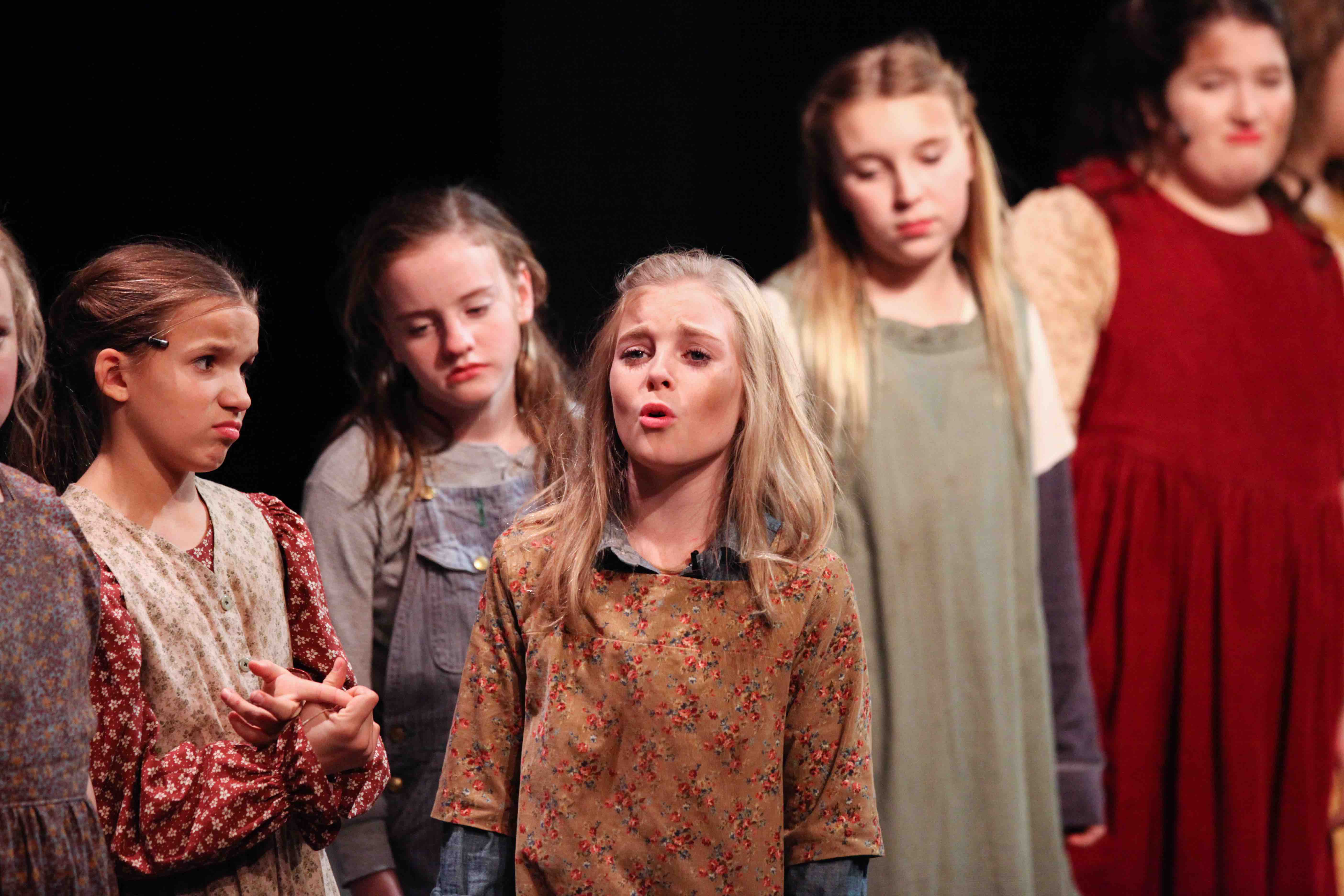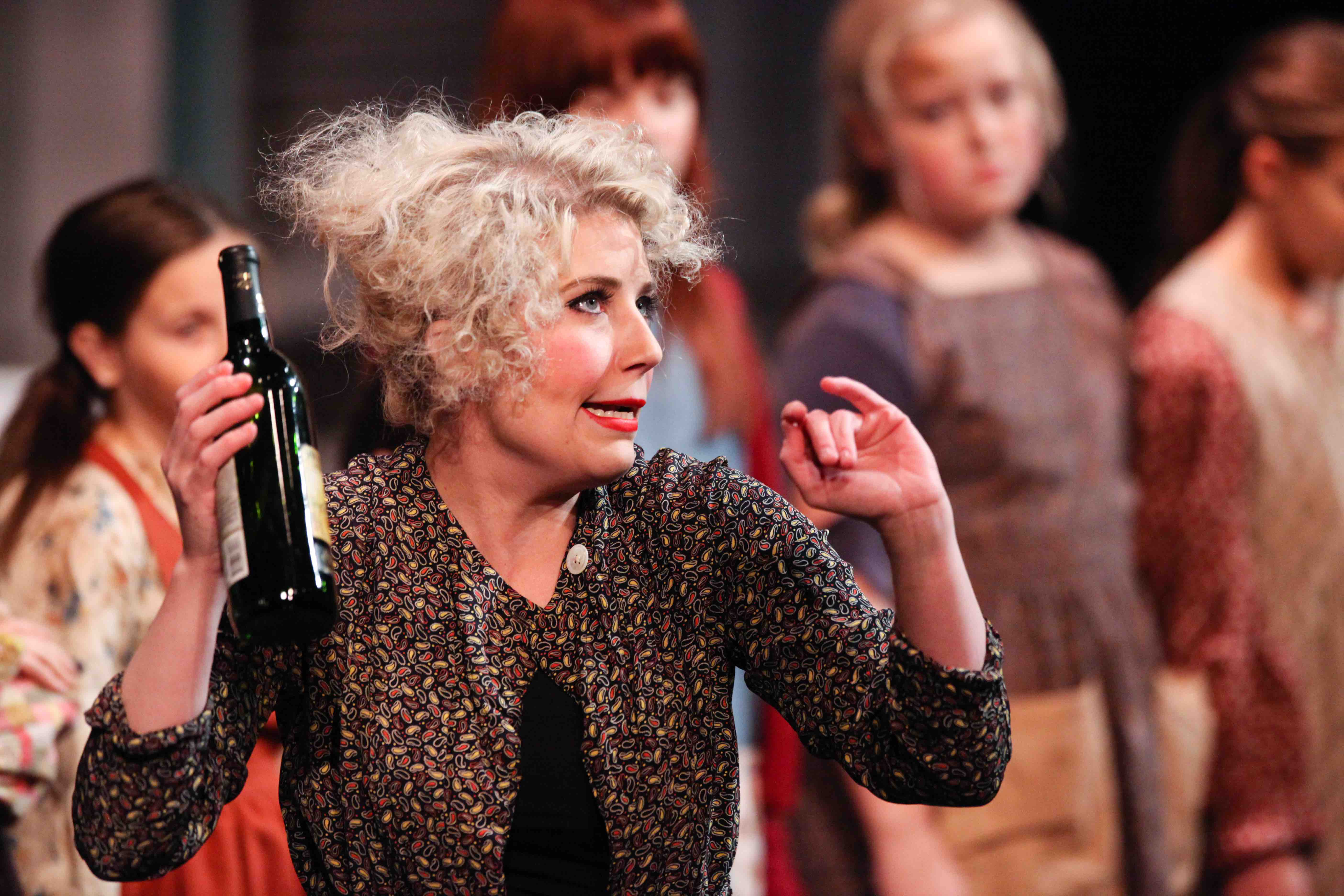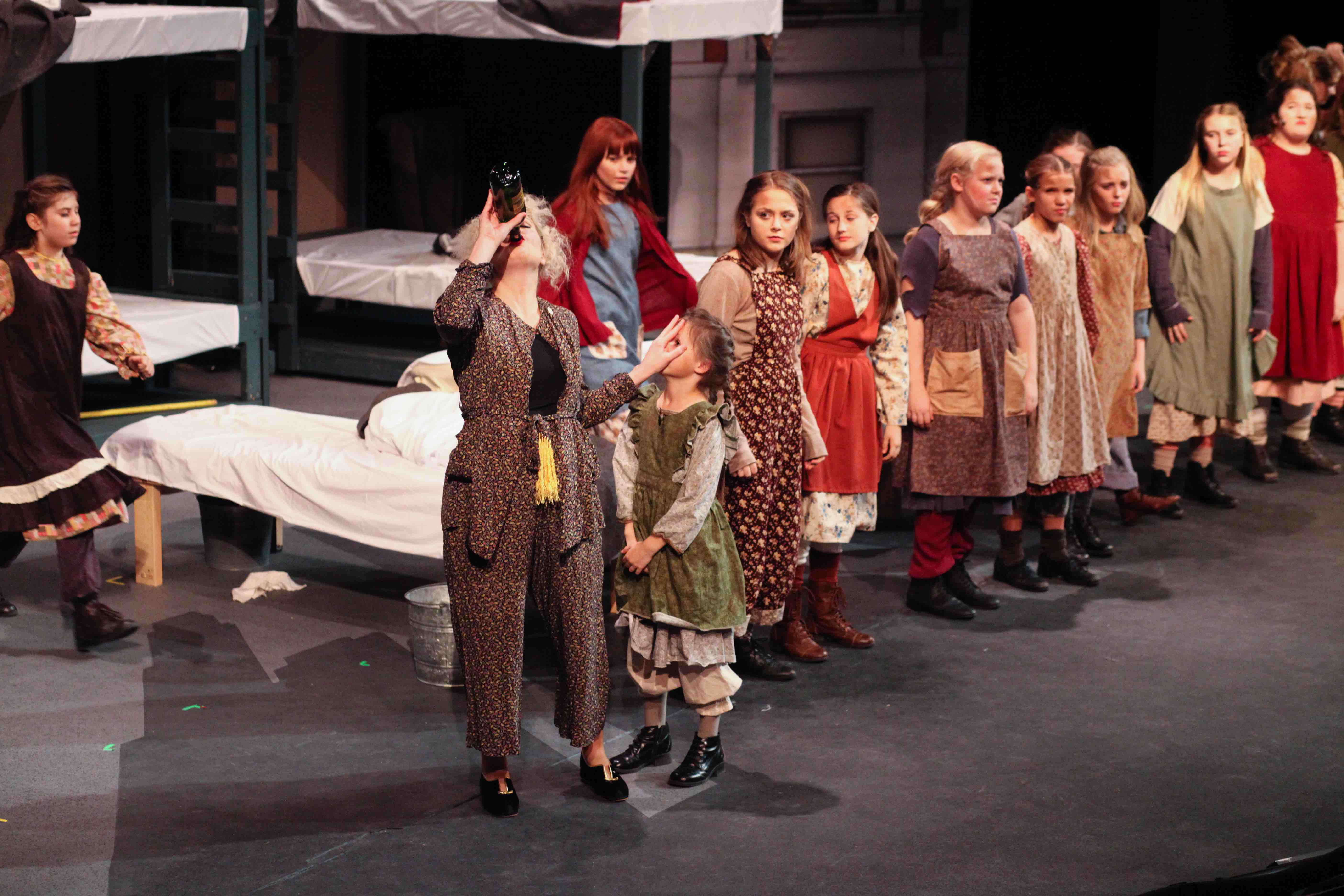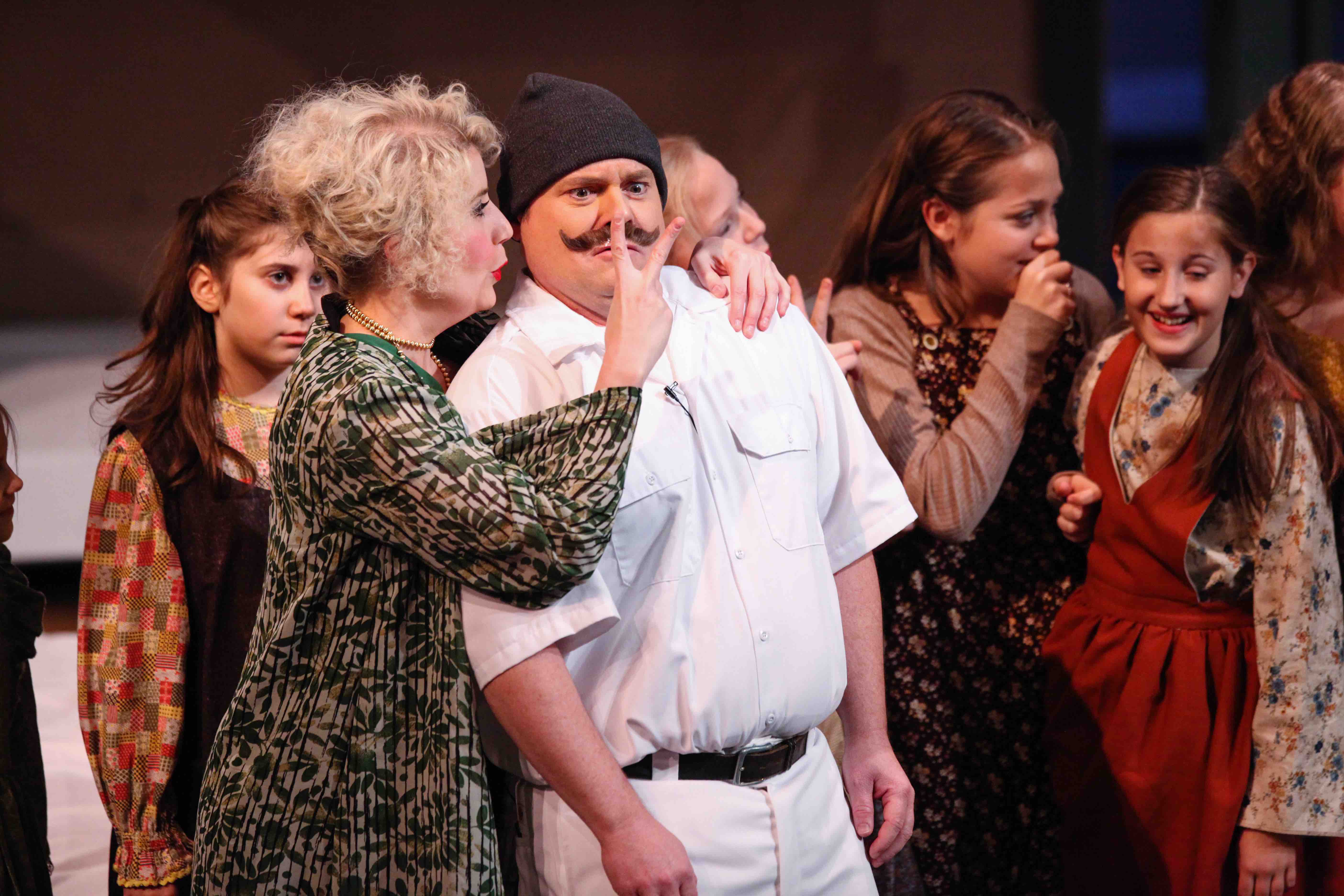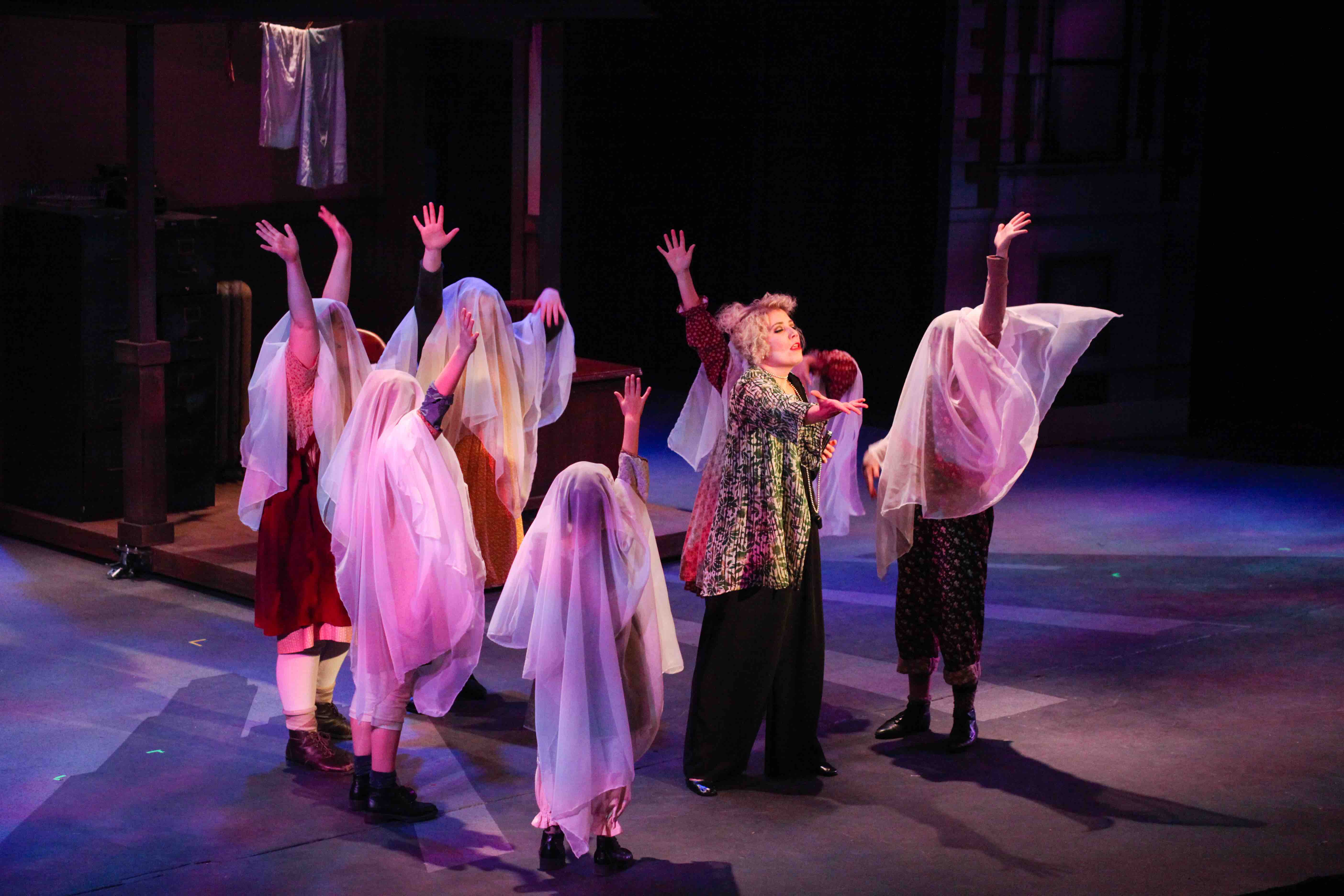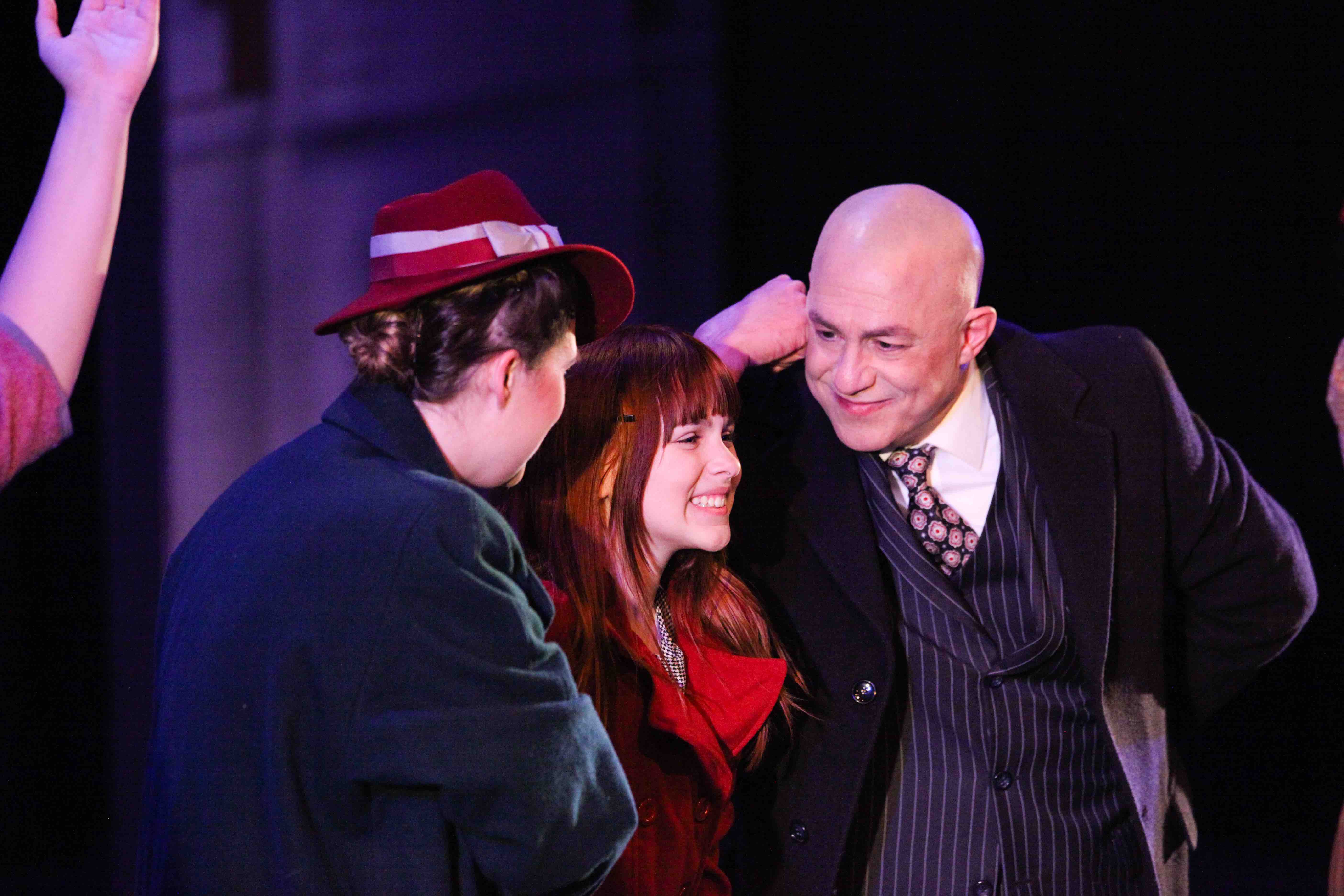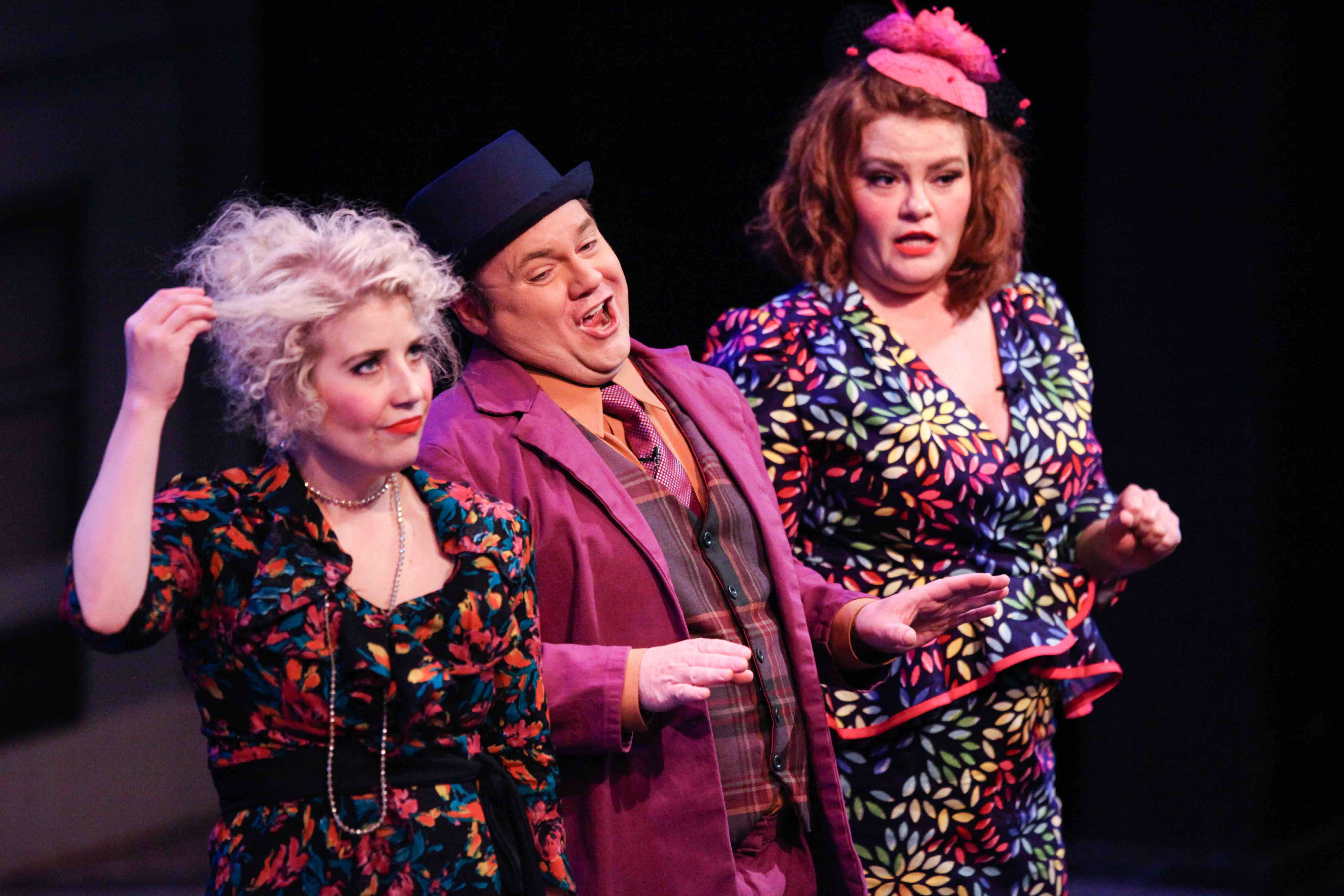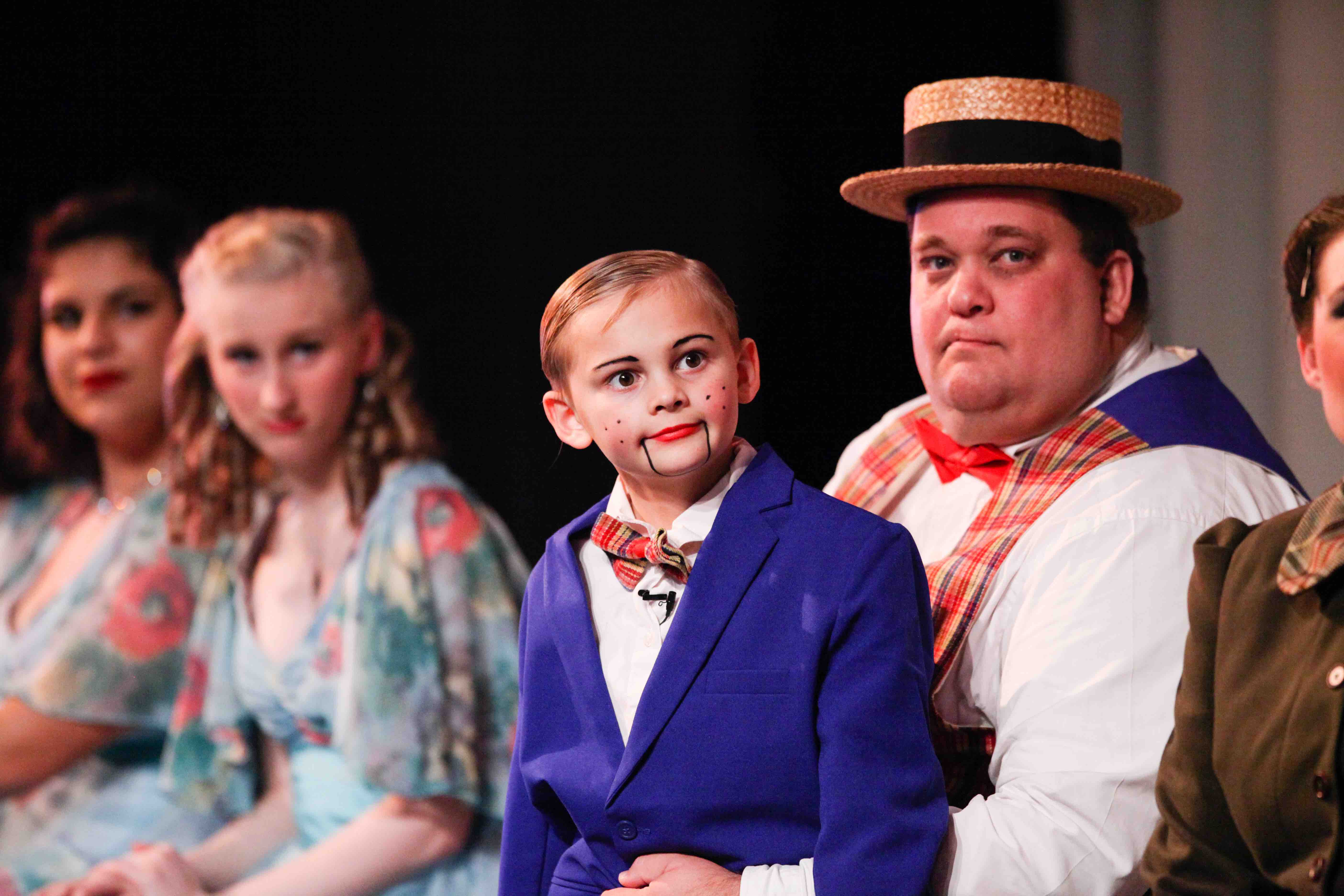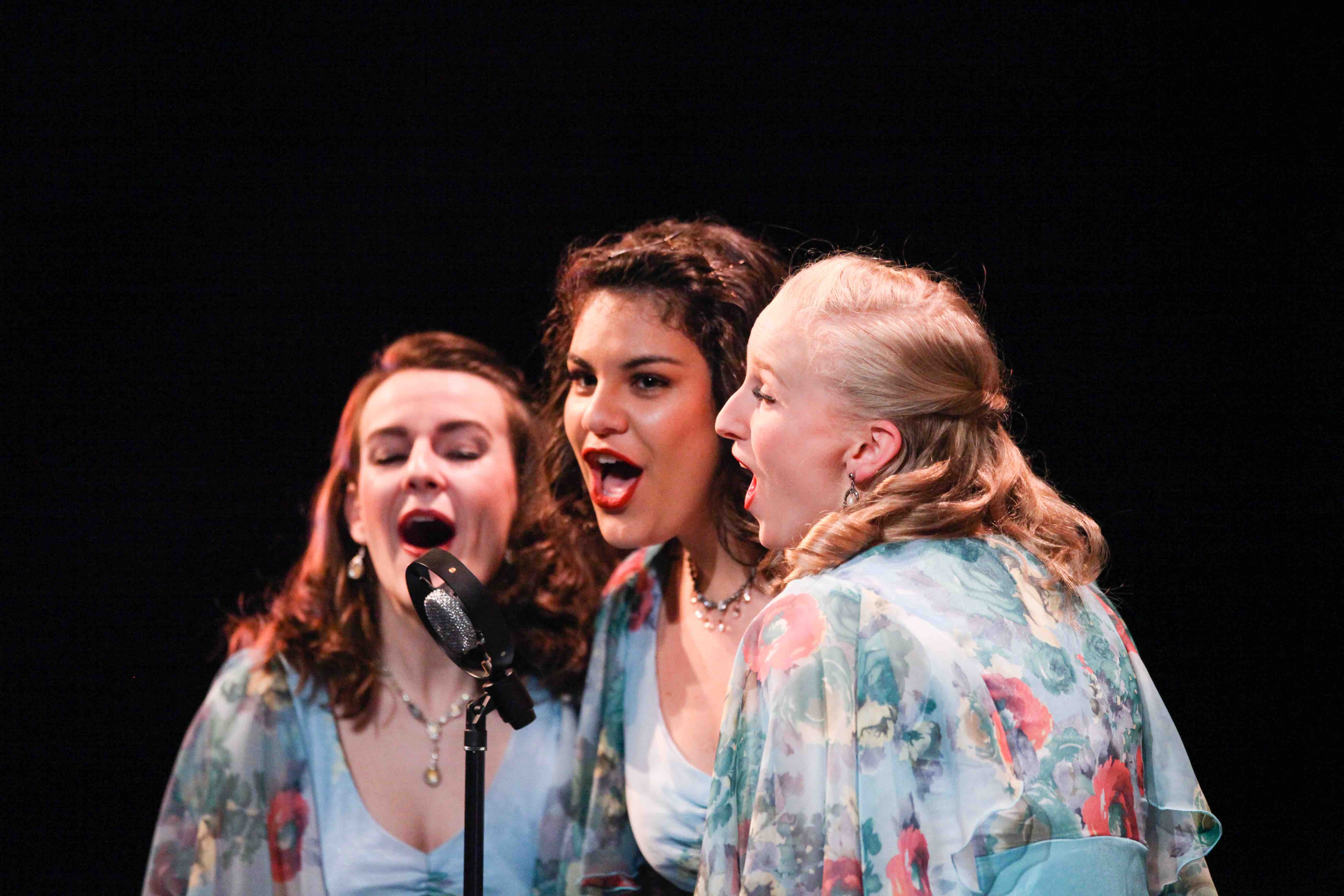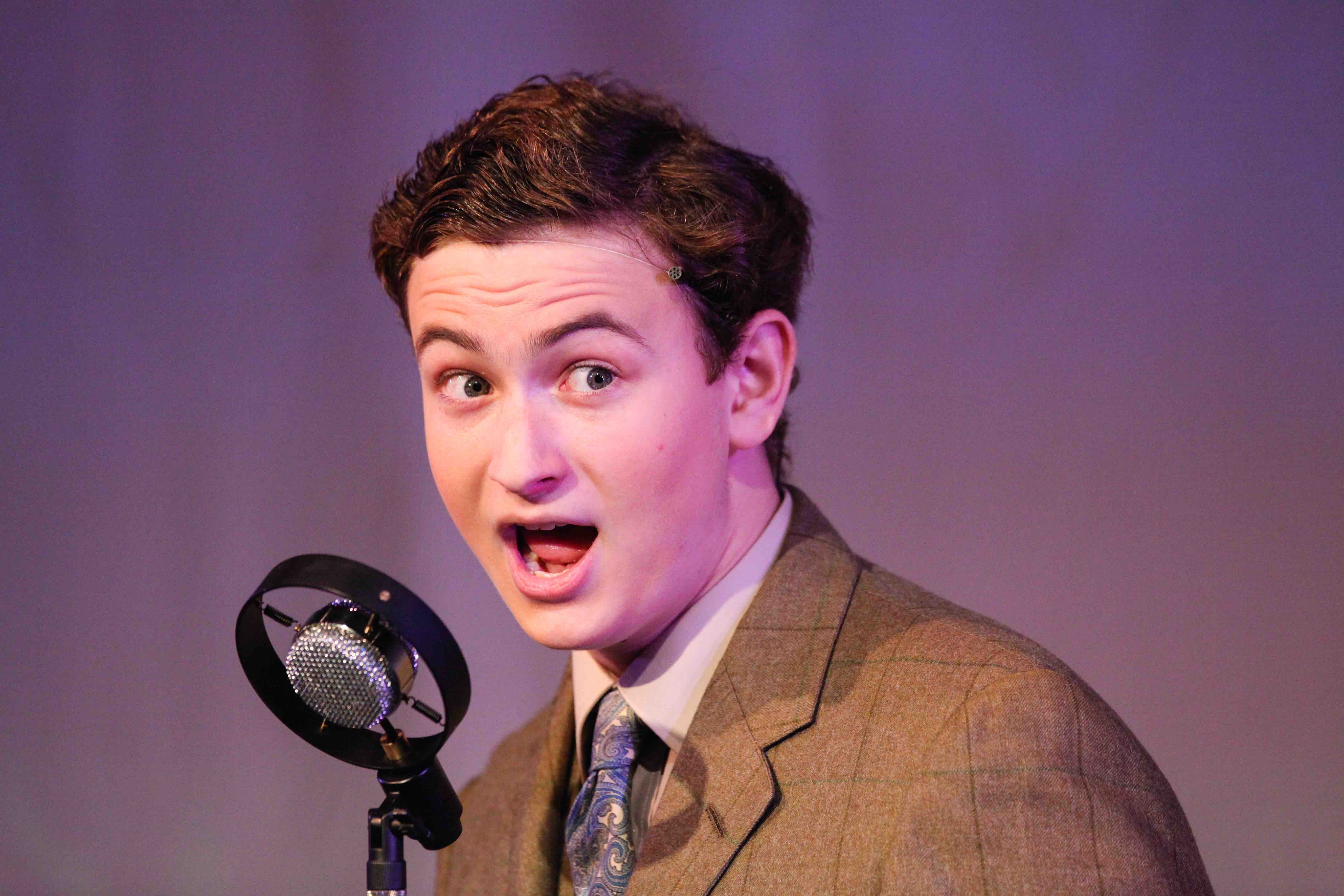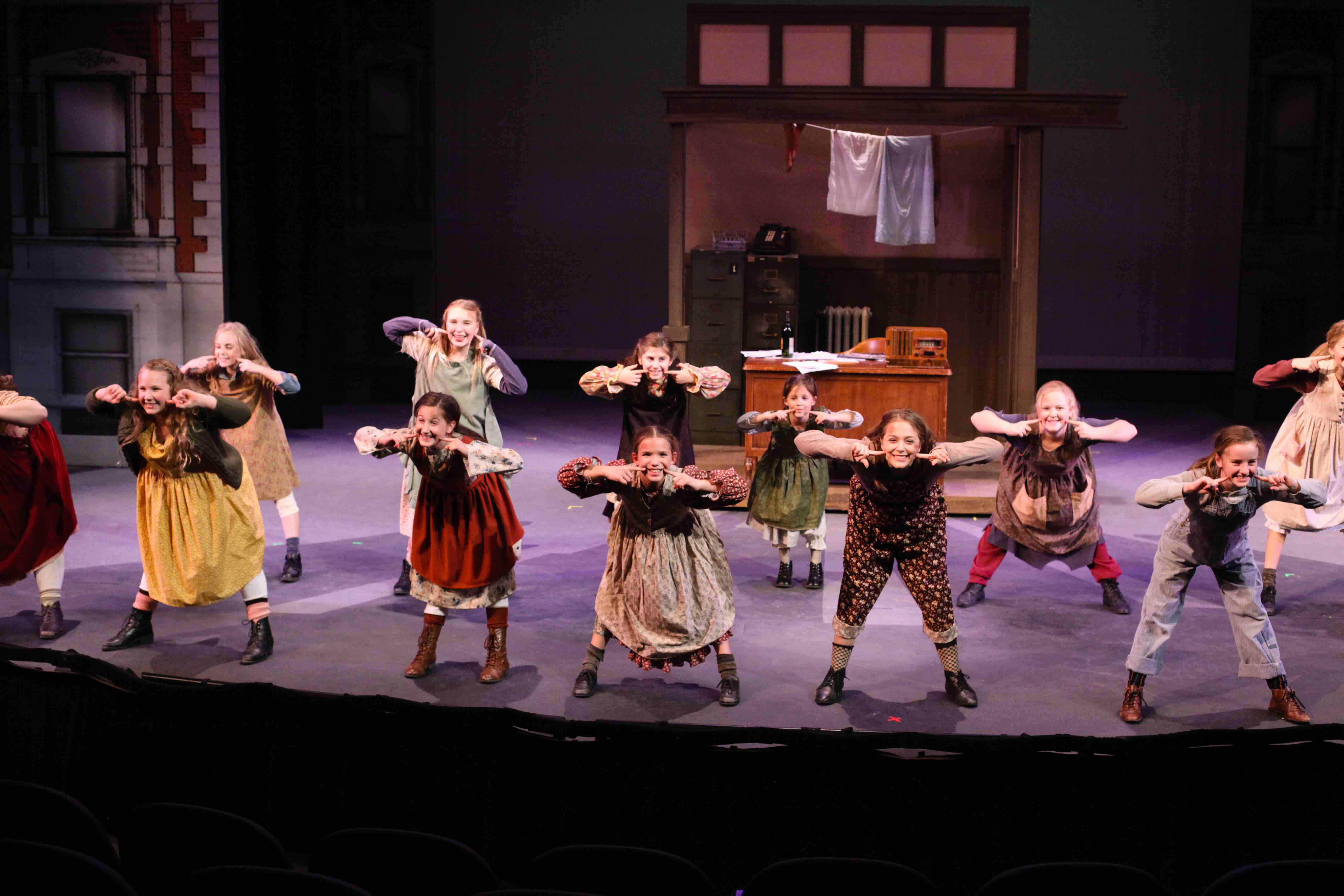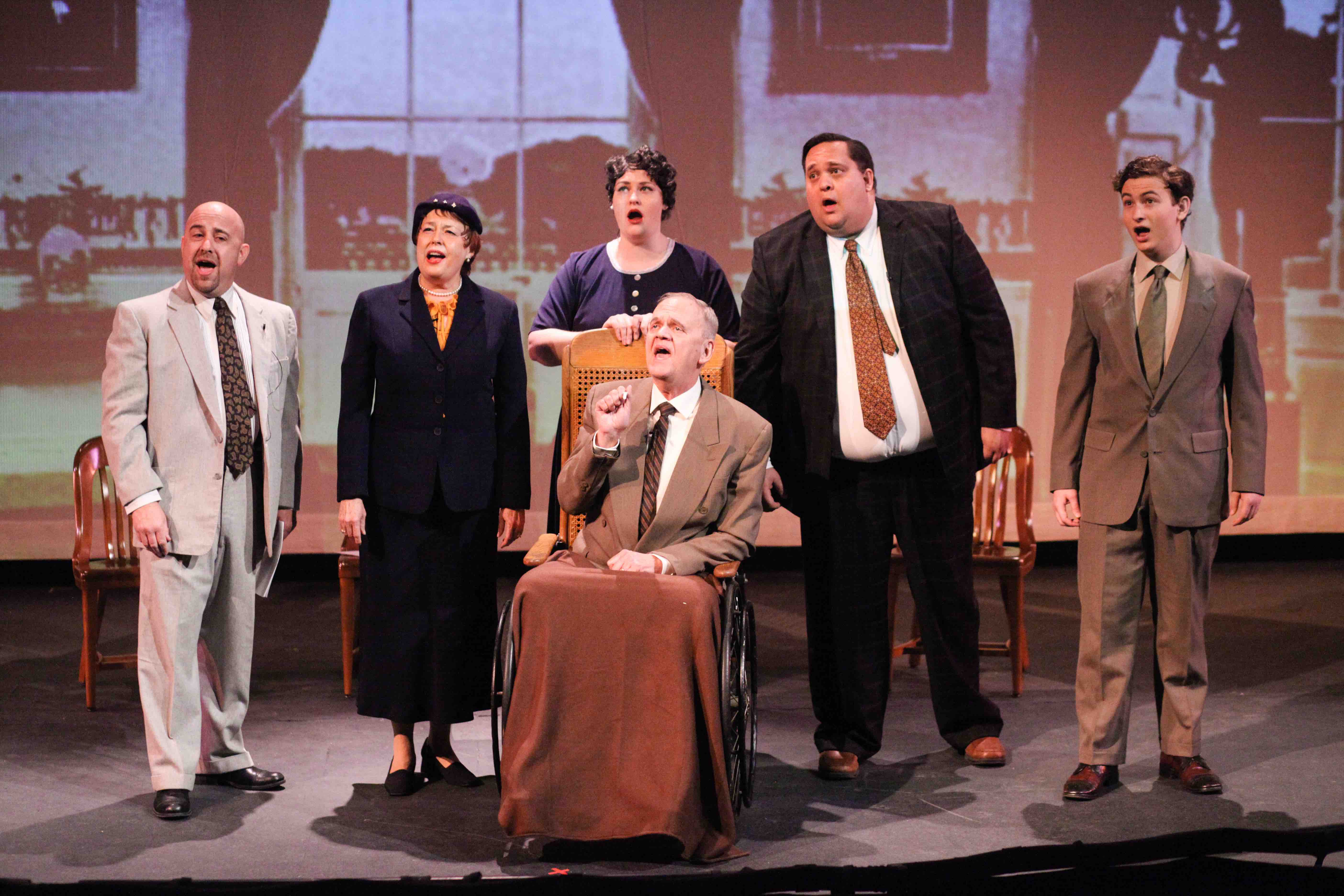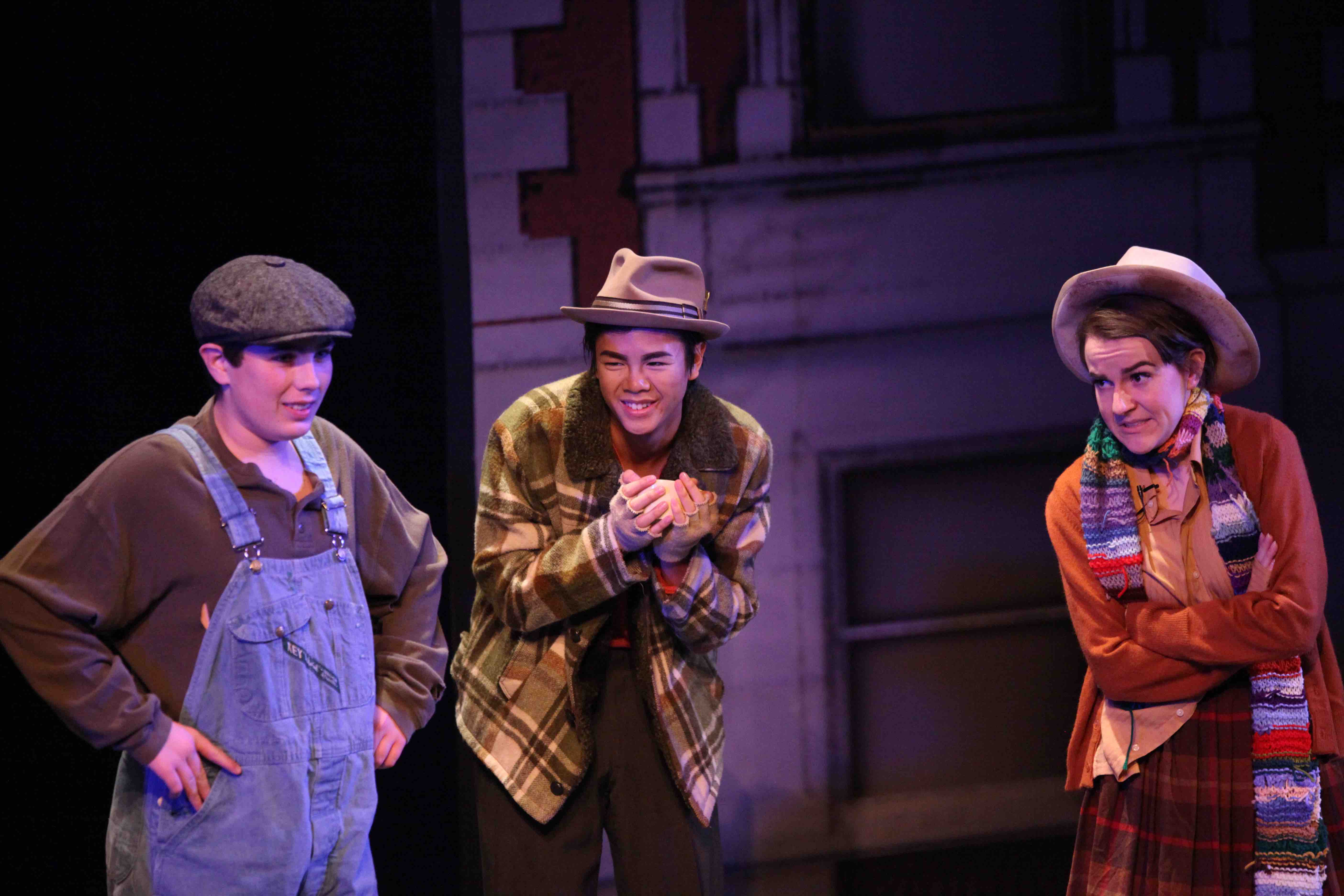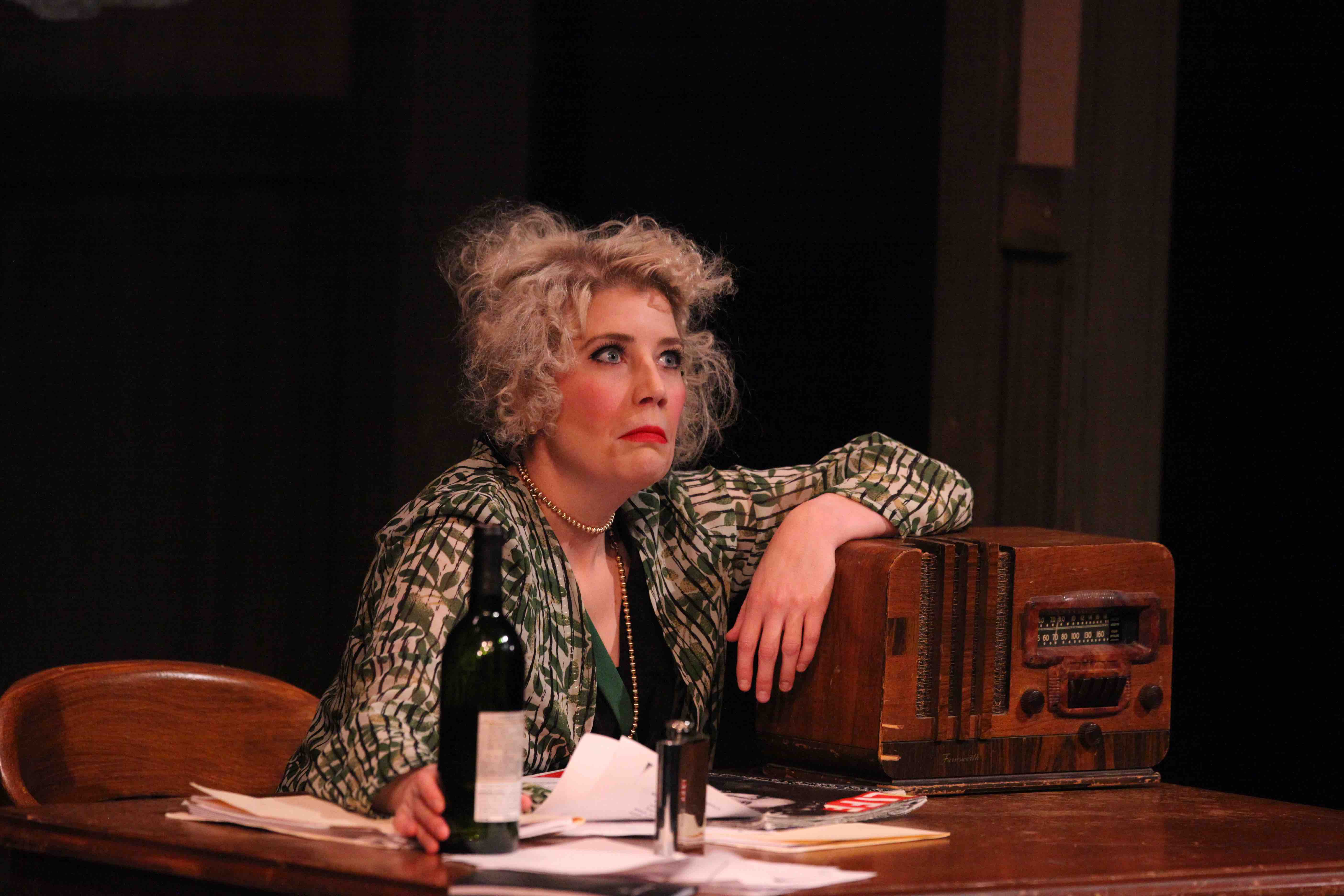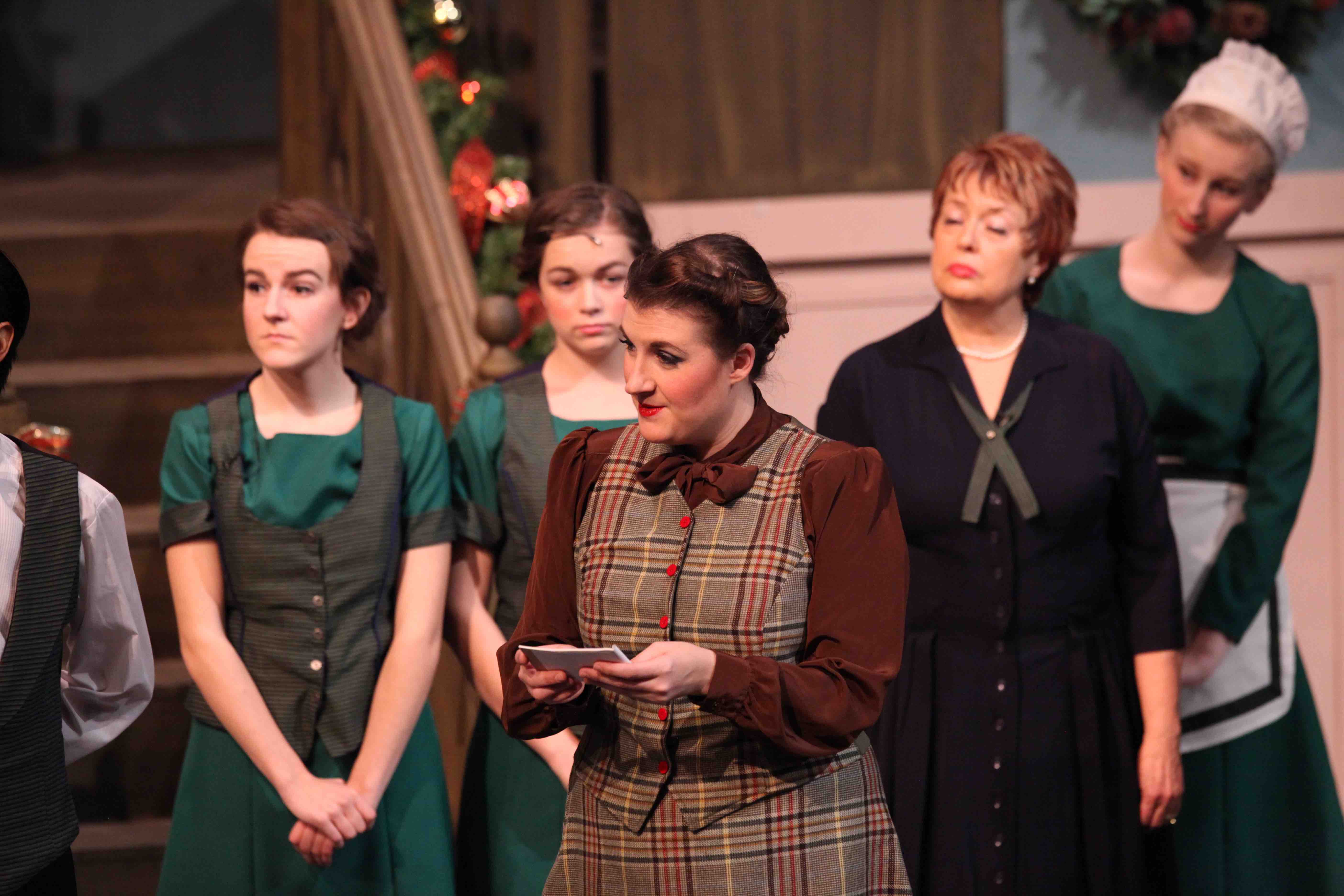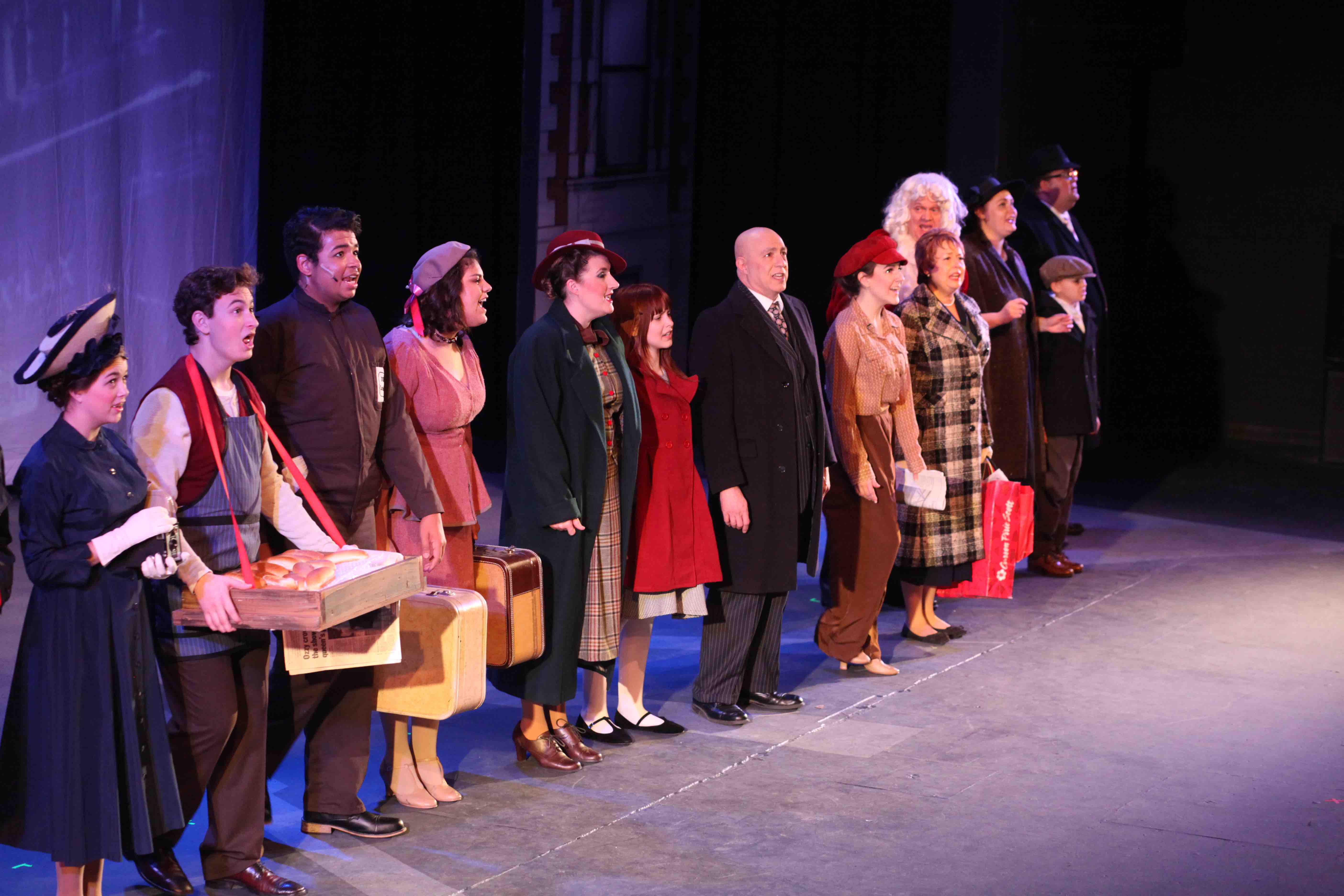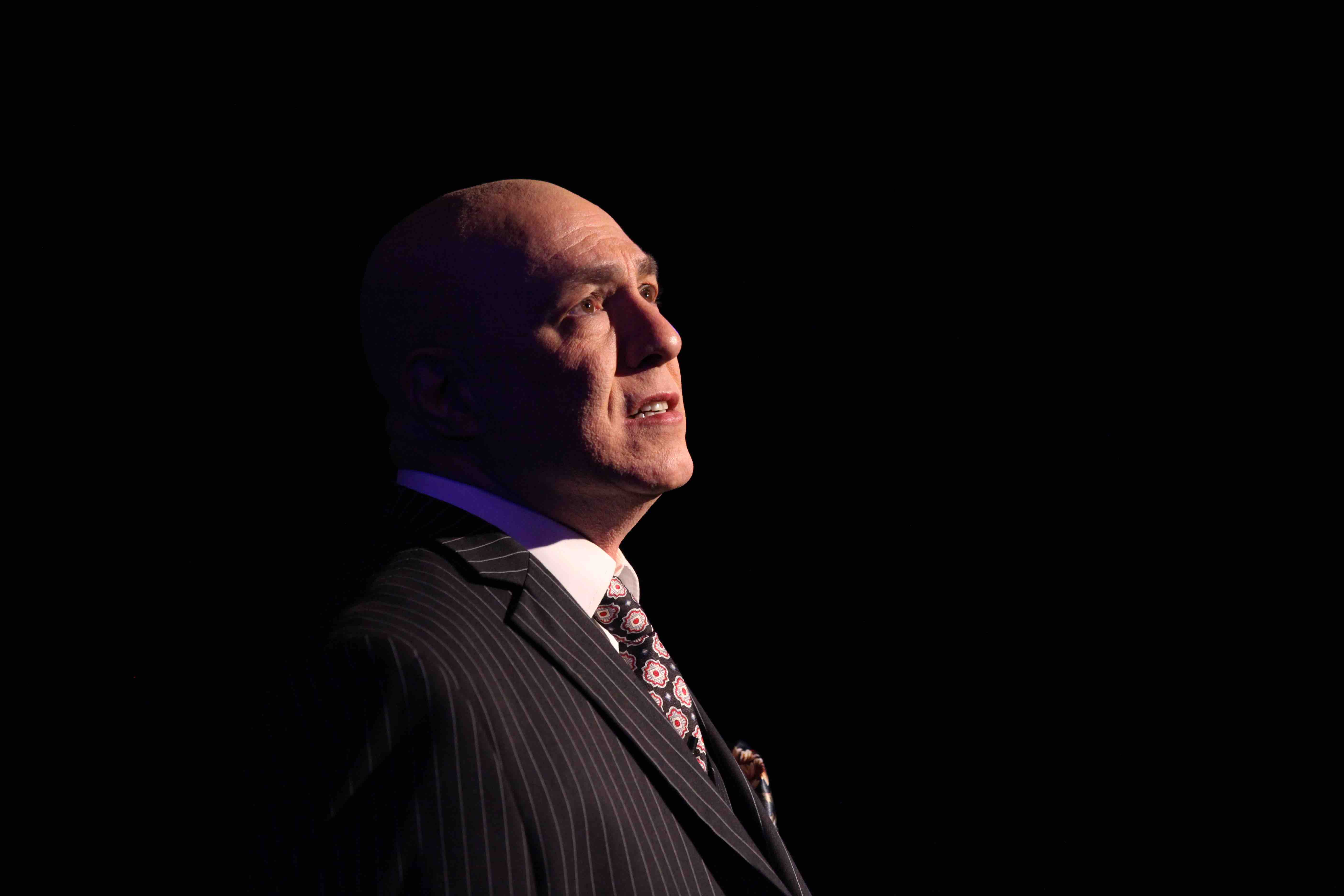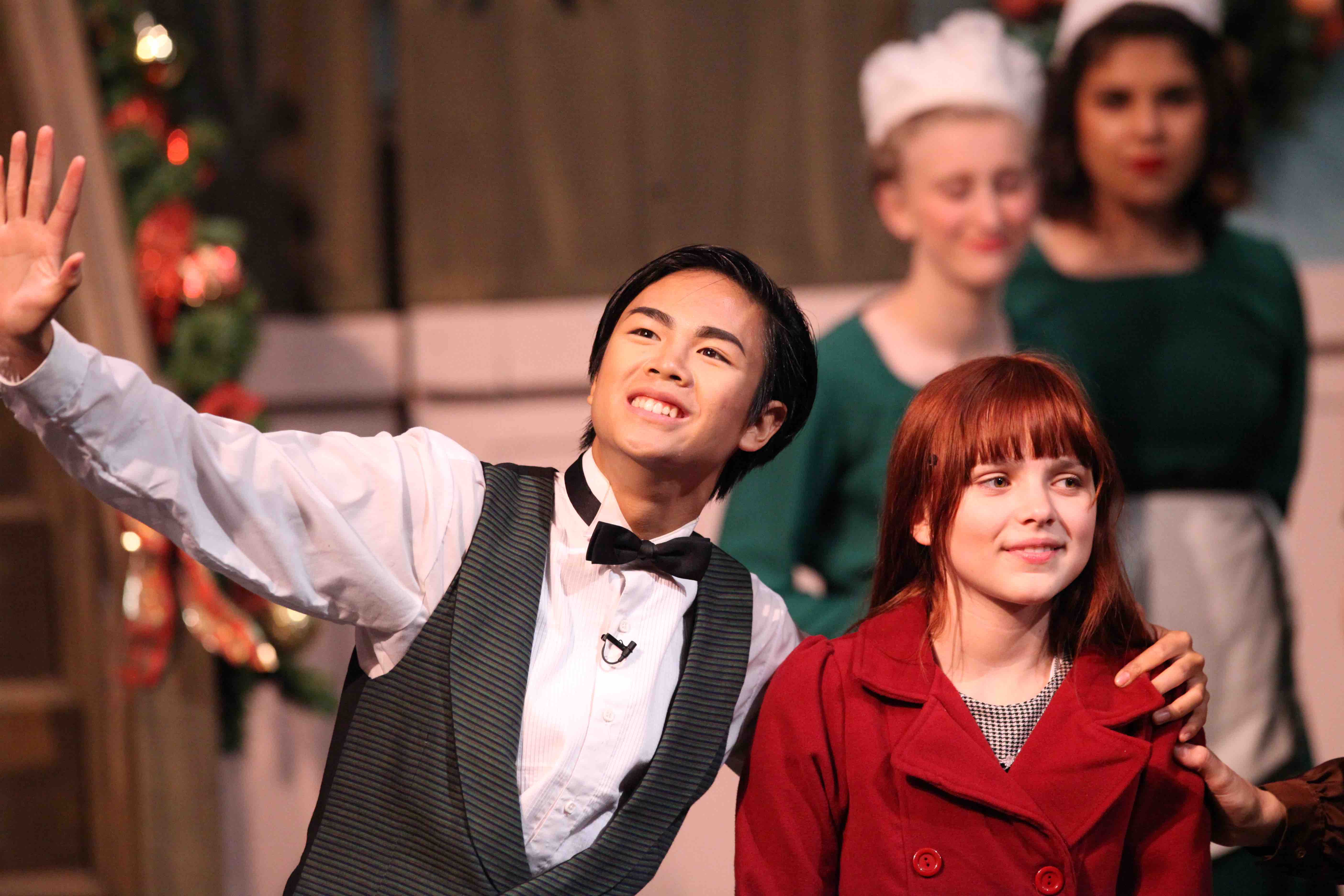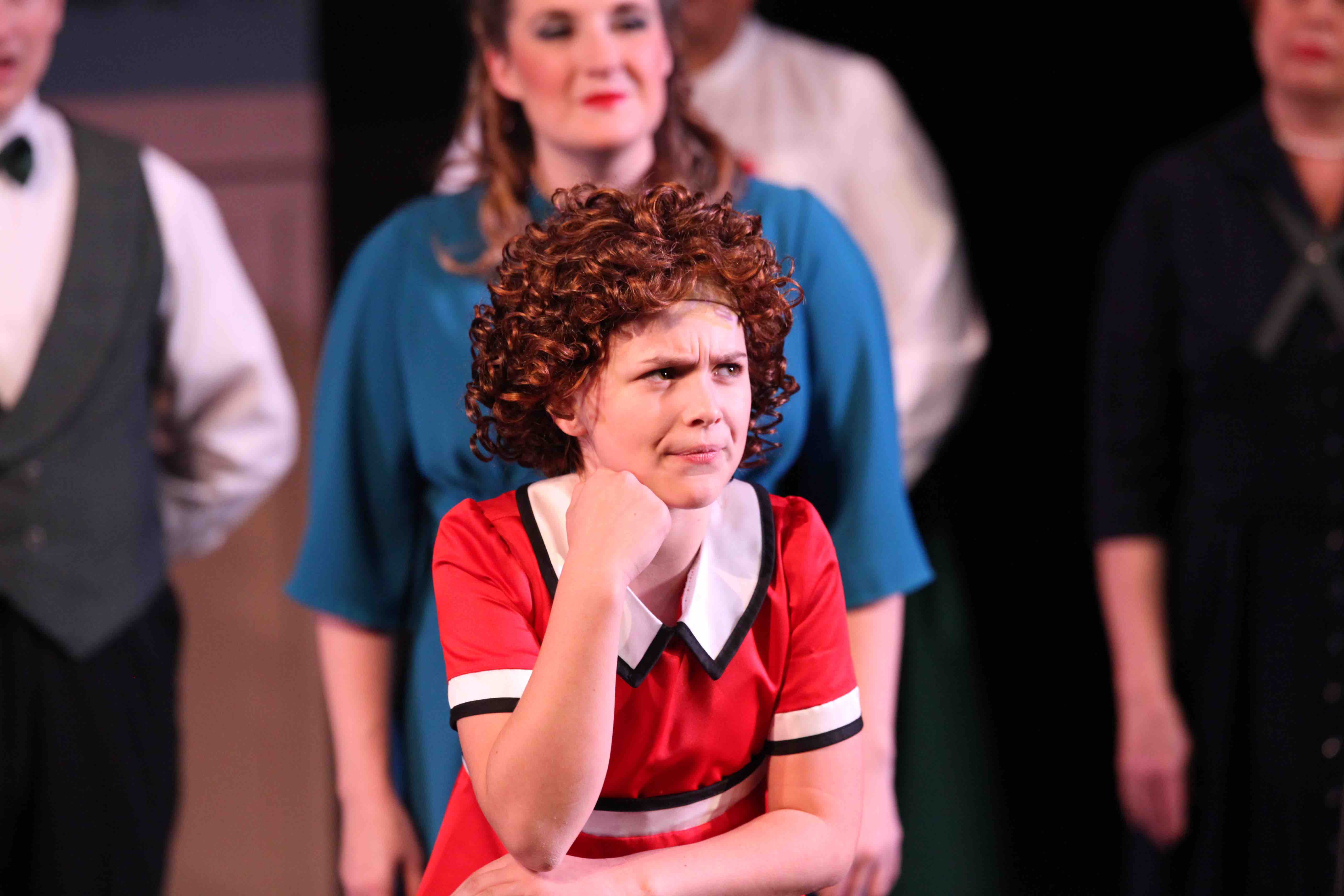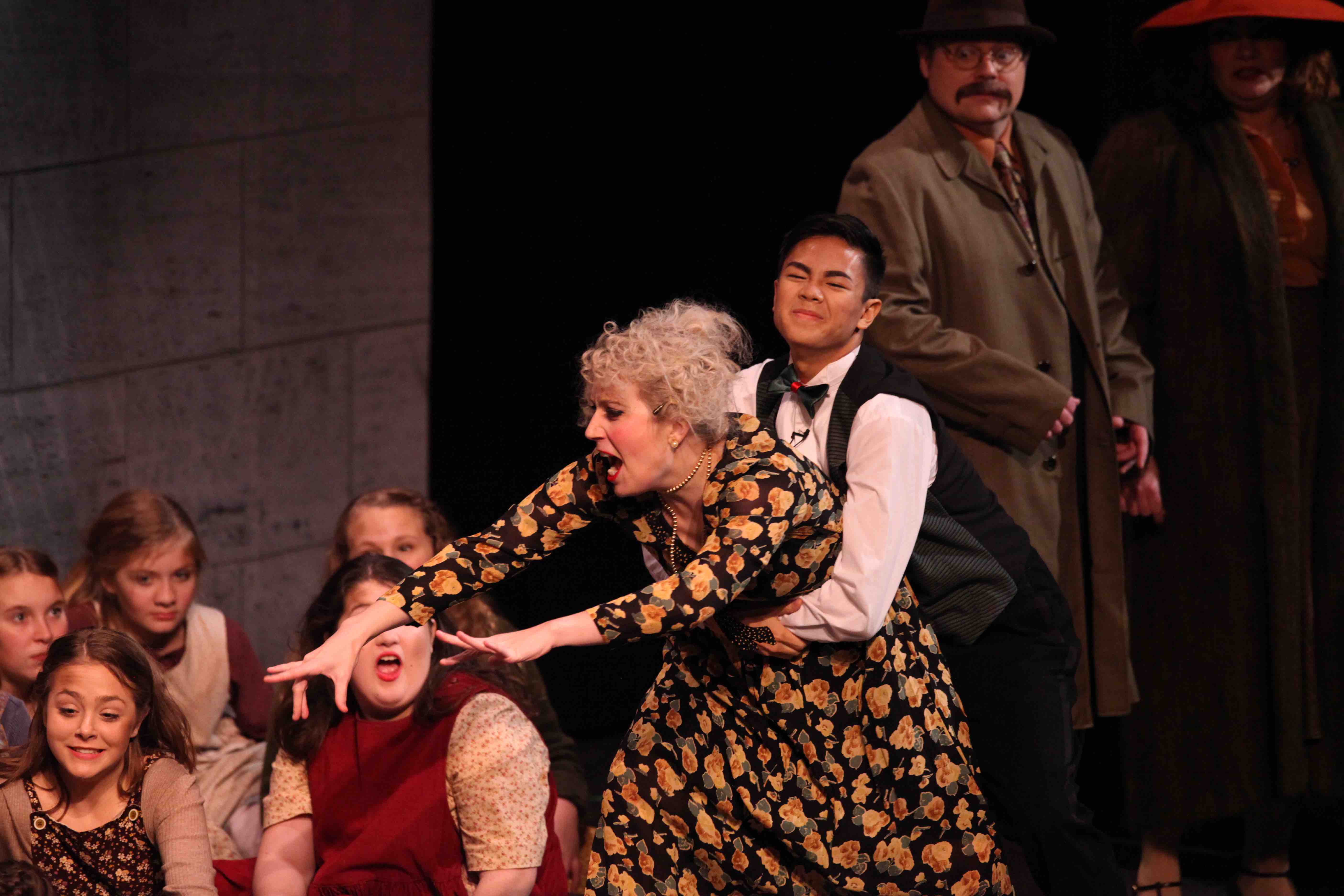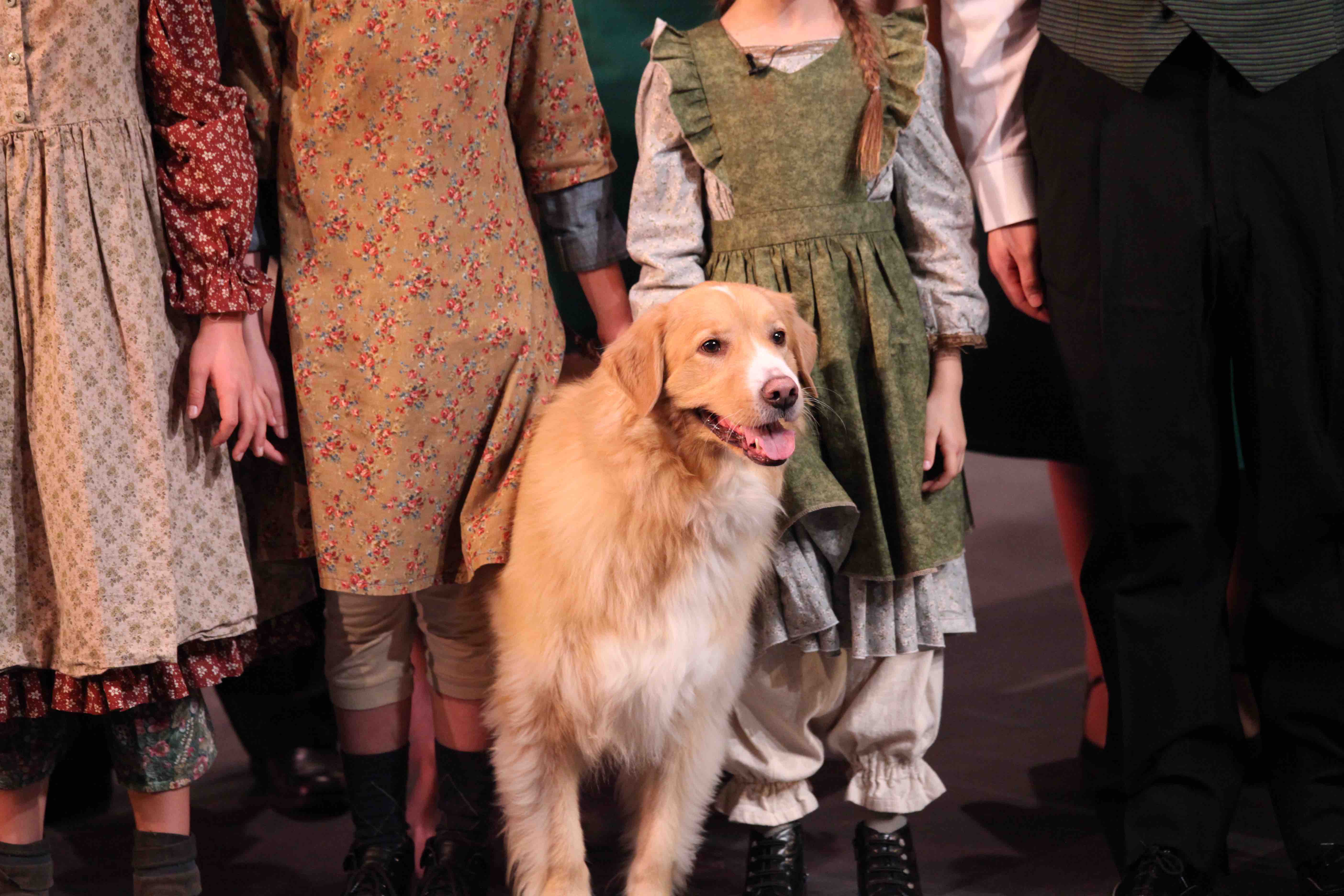 November 17 – December 10, 2017
Kephart Theatre
---
Annie
Book by Thomas Meehan
Music by Charles Strouse and Lyrics by Martin Charnin
With equal measures of pluck and positivity, little orphan Annie charms everyone's hearts despite a next-to-nothing start in 1930s New York City. She is determined to find the parents who abandoned her years ago on the doorstep of a New York City Orphanage that is run by the cruel, embittered Miss Hannigan. With the help of the other girls in the Orphanage, Annie escapes to the wondrous world of NYC. In adventure after fun-filled adventure, Annie foils Miss Hannigan's evil machinations… and even befriends President Franklin Delano Roosevelt! She finds a new home and family in billionaire, Oliver Warbucks, his personal secretary, Grace Farrell, and a lovable mutt named Sandy.
Production Sponsor – SAINT FRANCIS MINISTRIES
Orchestra Sponsor – EDWARD JONES
Costume Sponsor – FIRST BANK KANSAS
Annie: Harper Johnston
Warbucks: Joe McMurray
Hannigan: Lauren Bertram
Rooster: William R. Brown
Lily: Jill French
Grace: Melissa Burrows
Molly: Camille Graber
Tessie: Libby Kierscht
July: Callan Hall
Pepper: Alexia Berry
Kate: Kaylee Babcock
Duffy: Emma Kelly
 Orphan: Chloe Vega
 Orphan: Emily Streeter
Orphan: Ryanna Beckman
 Orphan: Camille Morris
 Orphan: Jenna Zamecnik
 Orphan: Allyson Exline
Drake: Anthony Nitbouapha
Star to Be / Boylan Sister: Savannah Bonilla
Mrs. Pugh / Boylan Sister: Lauren Zimmerman
Annette / Boylan Sister: Ellie Flynn
Bert Healy / Dog Catcher / Cabinet Member: Nelson Gutsch
Jimmy Johnson / Dog Catcher: Moses Brown
Mrs. Greer / Sophie / Francis Perkins: Vicki Price
Roosevelt / Eddie: Scott Price
Boy: Brax Hecker
Lt. Ward / Cabinet Member: Curt Exline
McKracken: Jeff Ebel
Wacky: Will Ebel
Ensemble: Violet Arb
Ensemble: Gilda Alvarez
Ensemble: Ellen Fixsen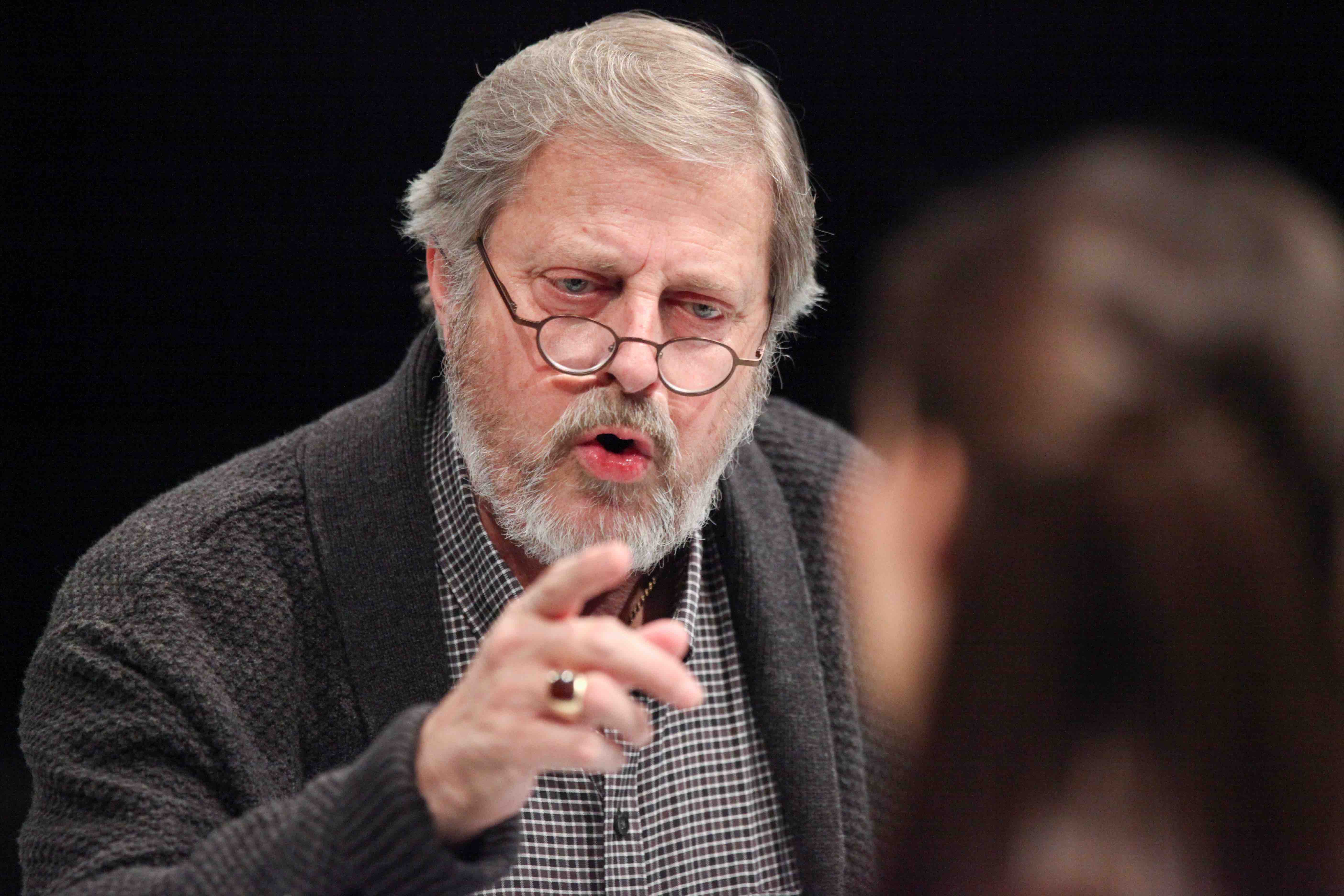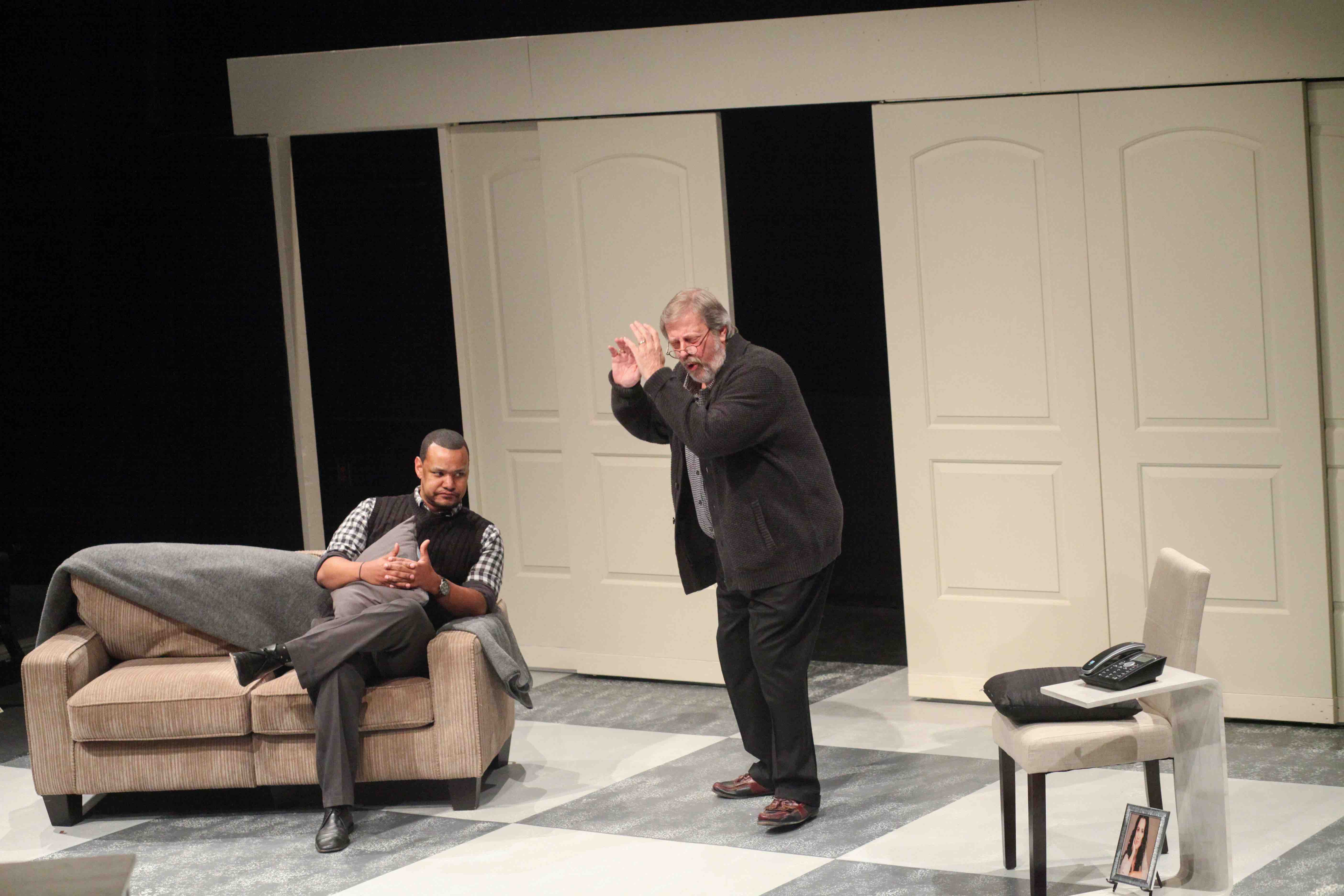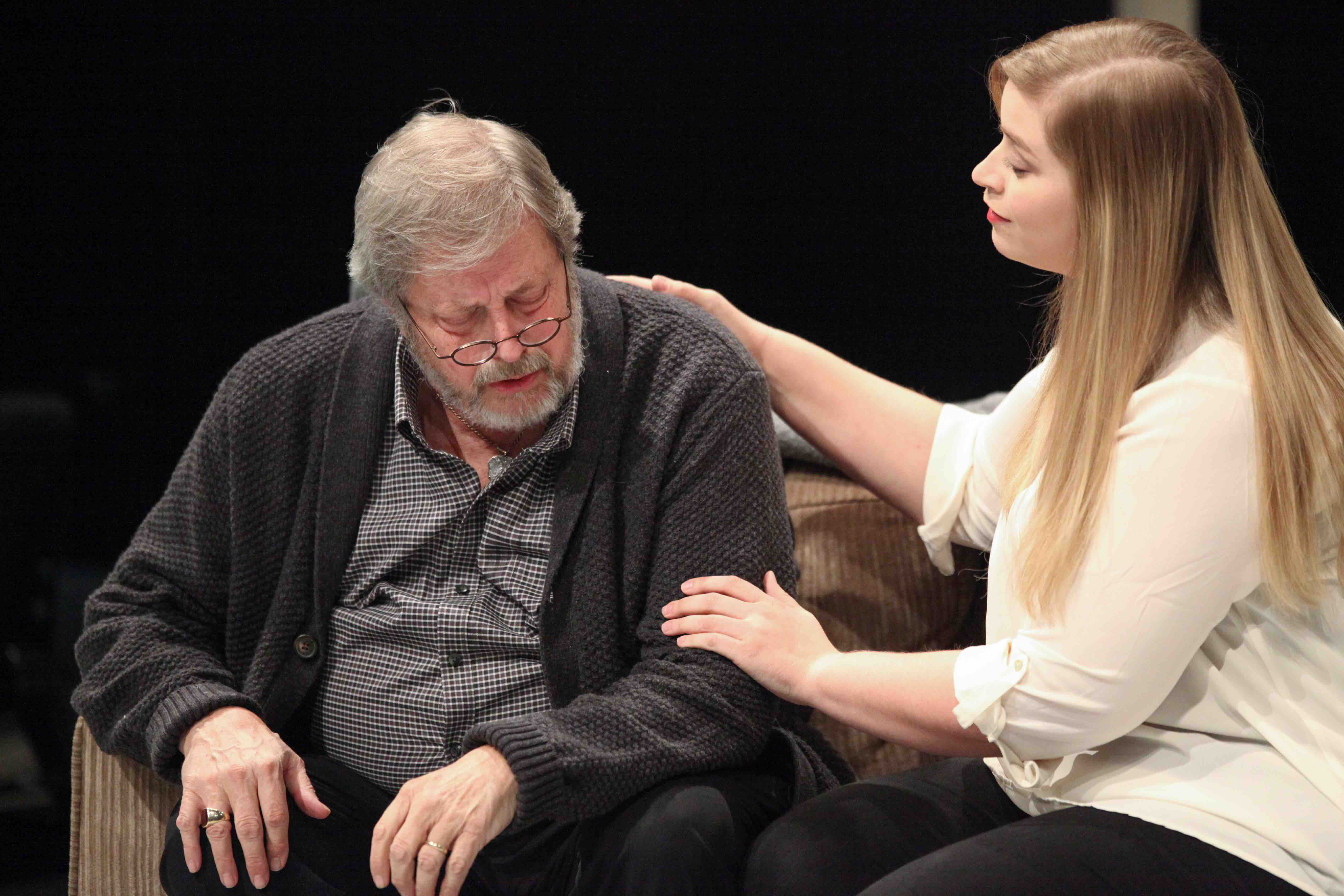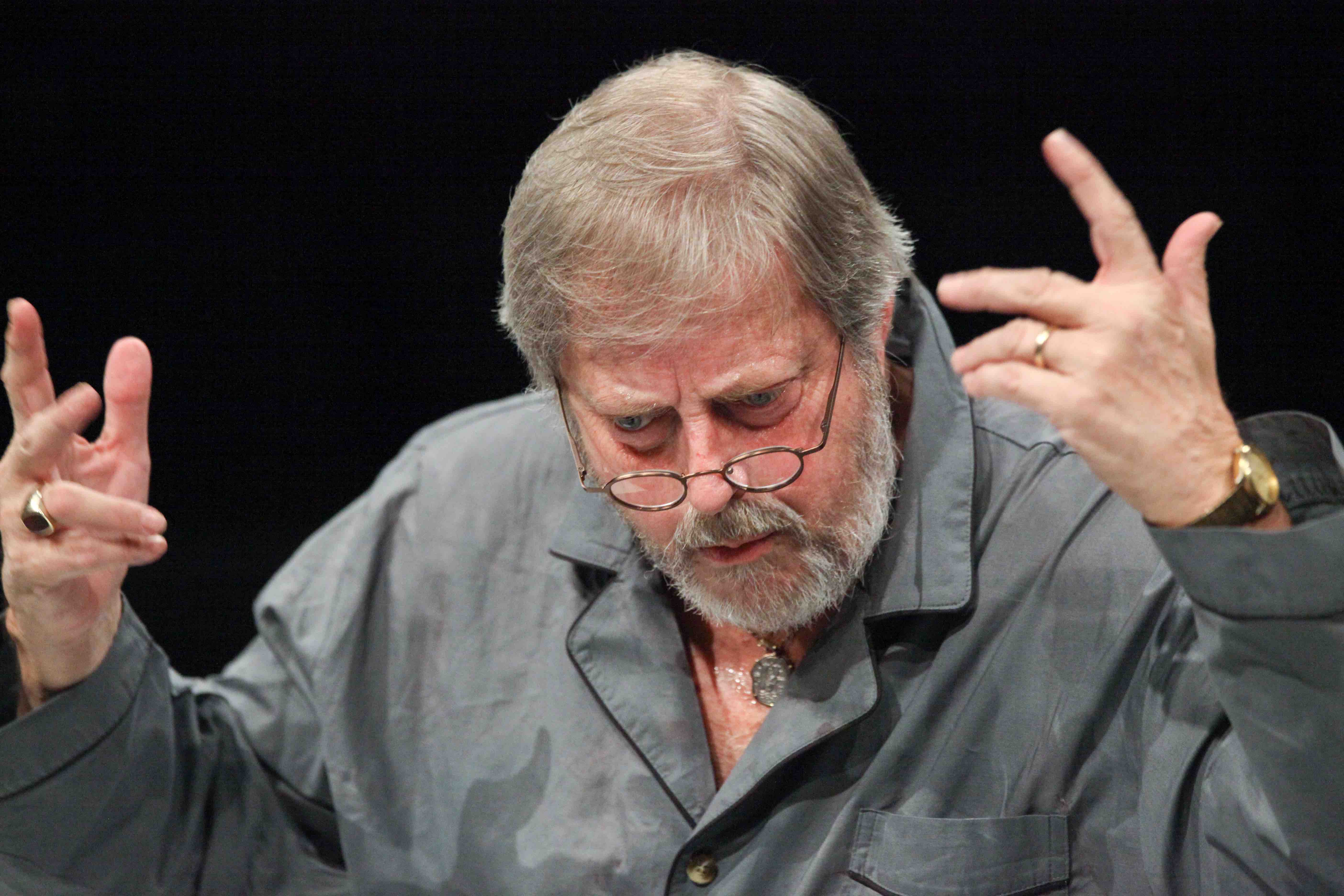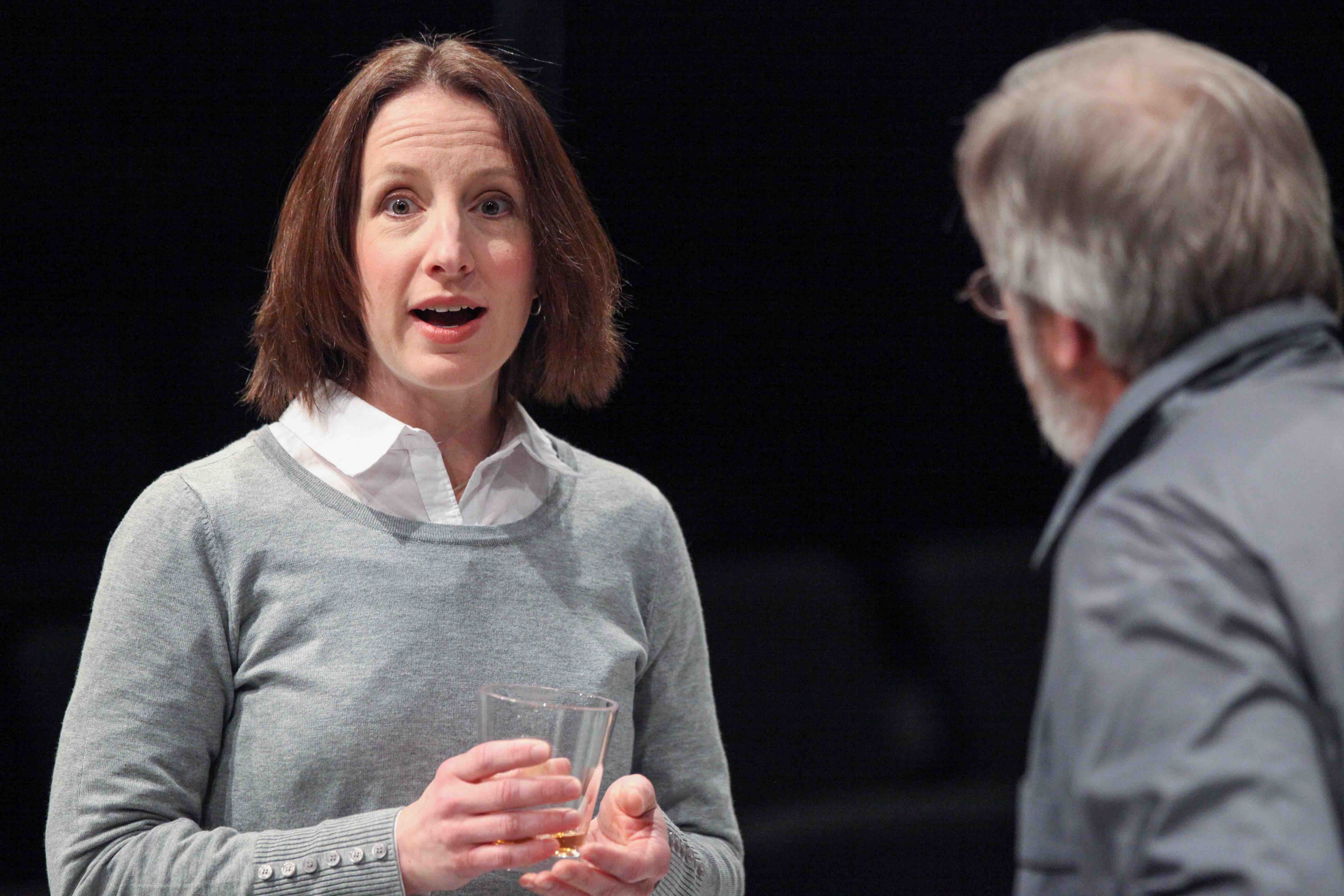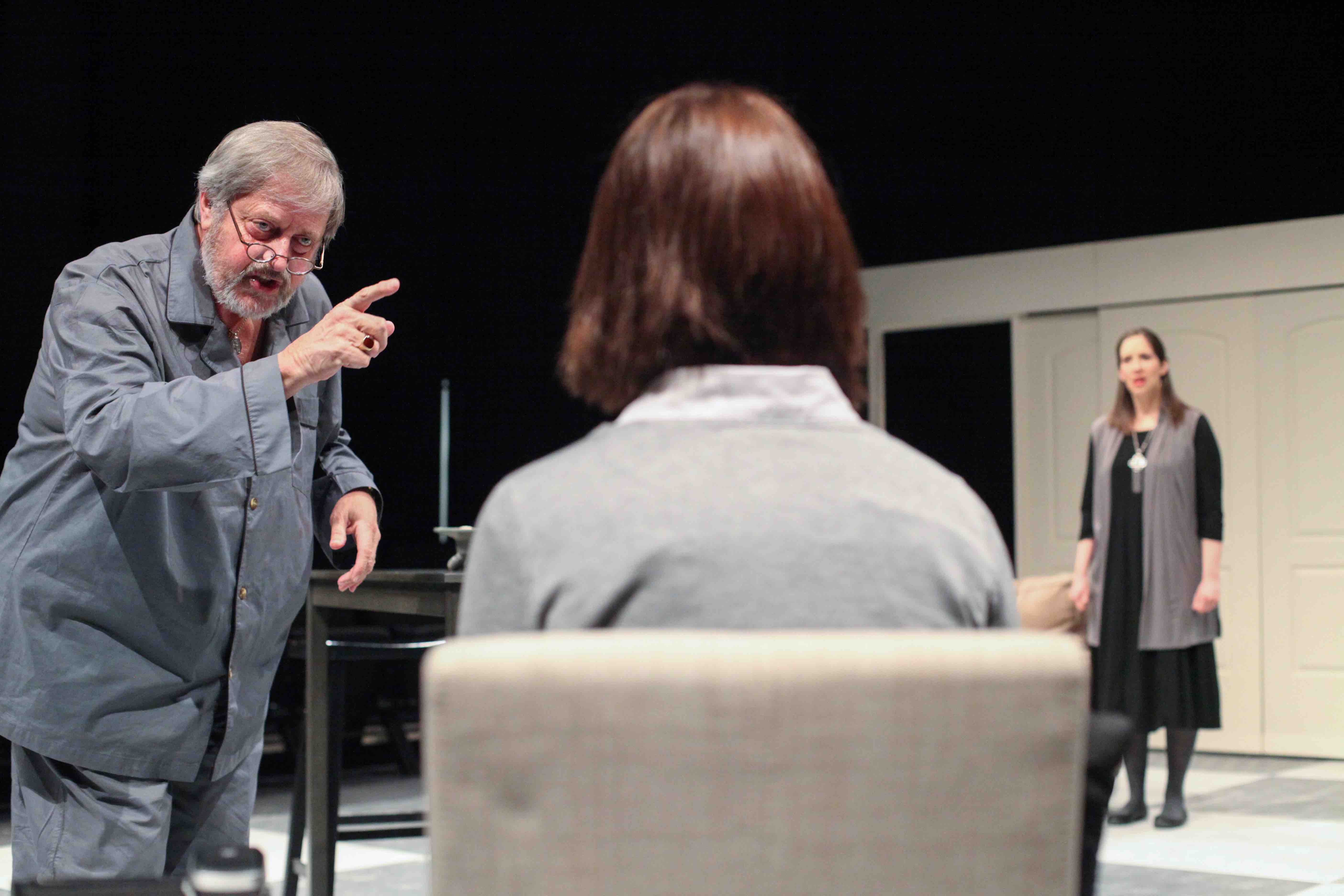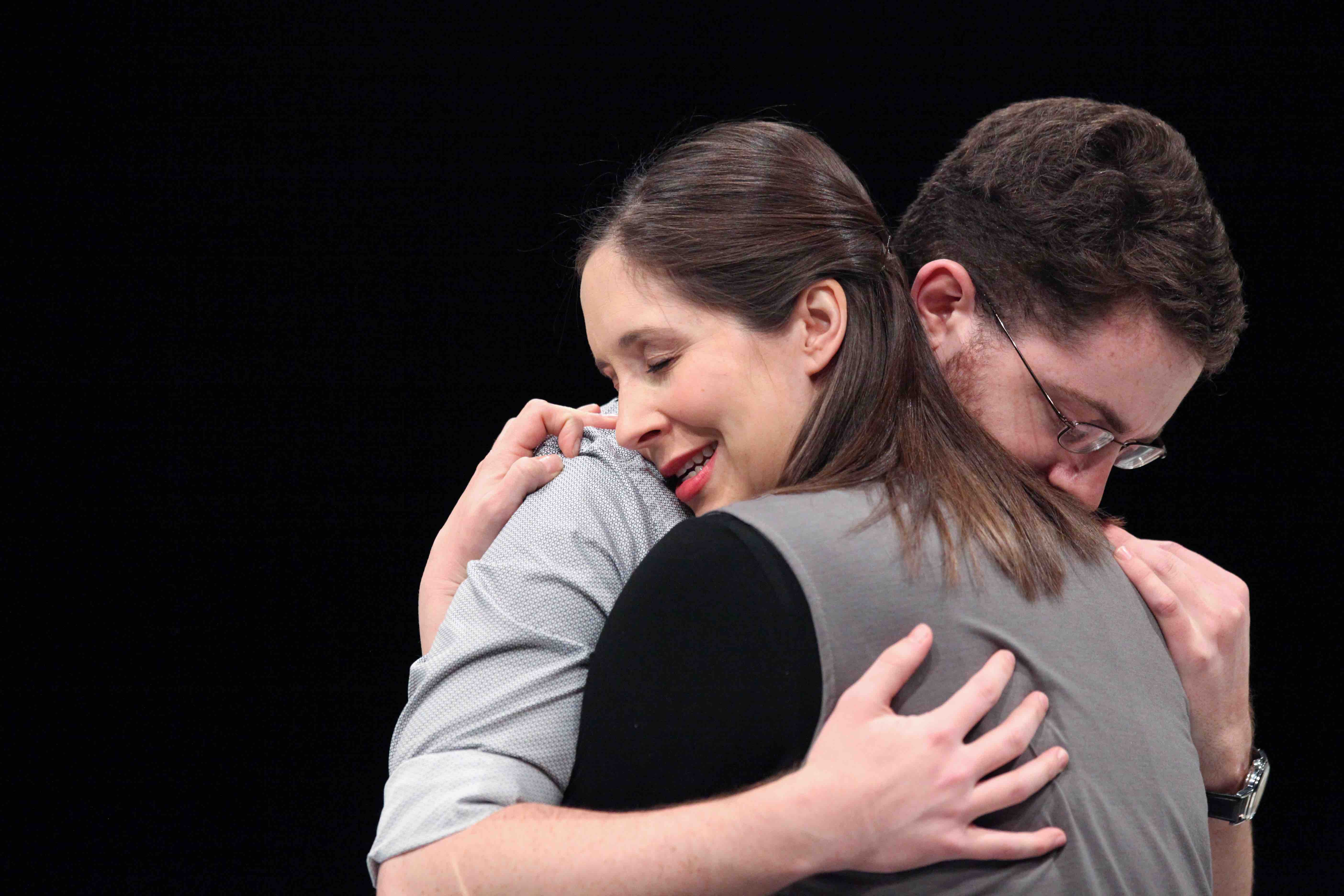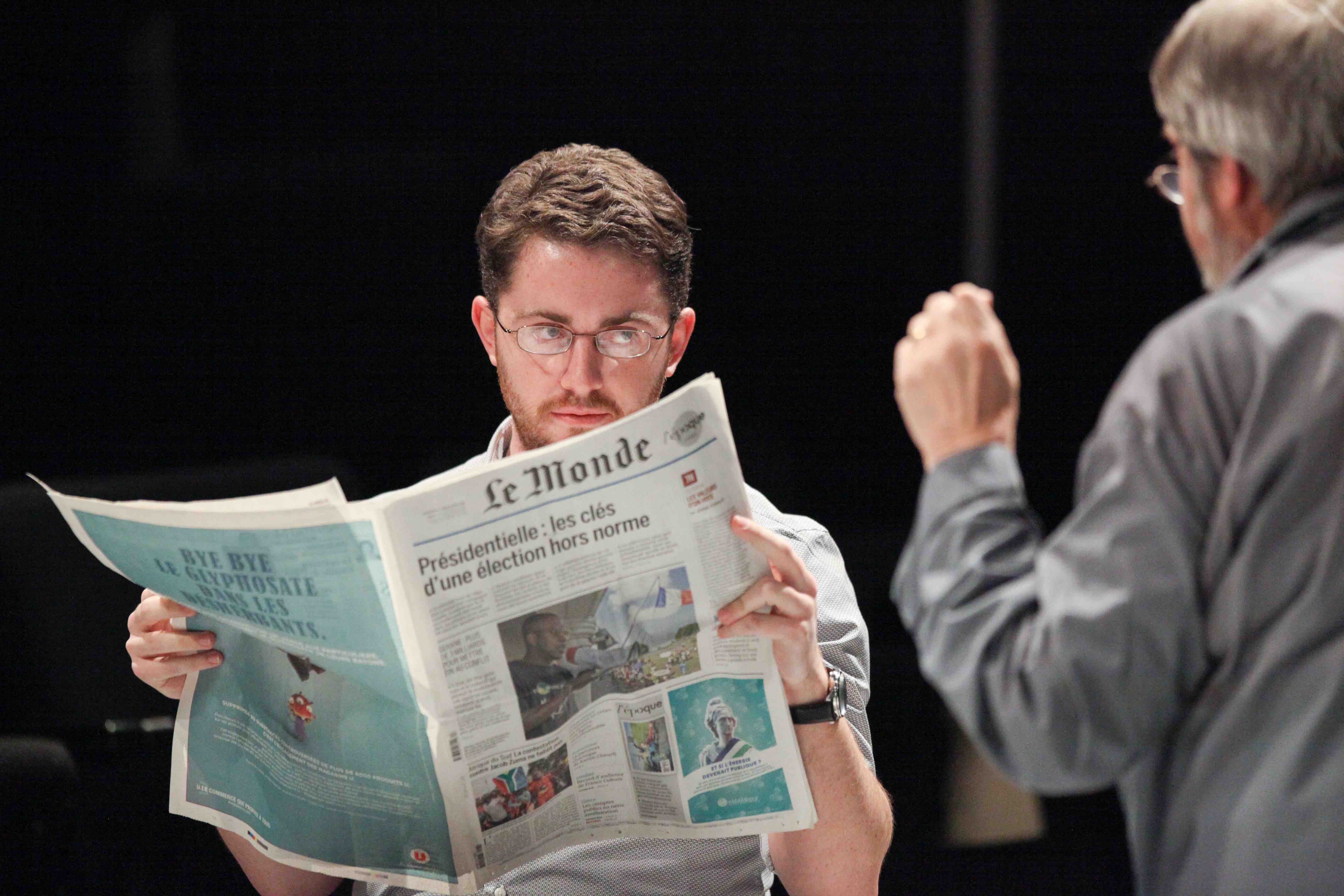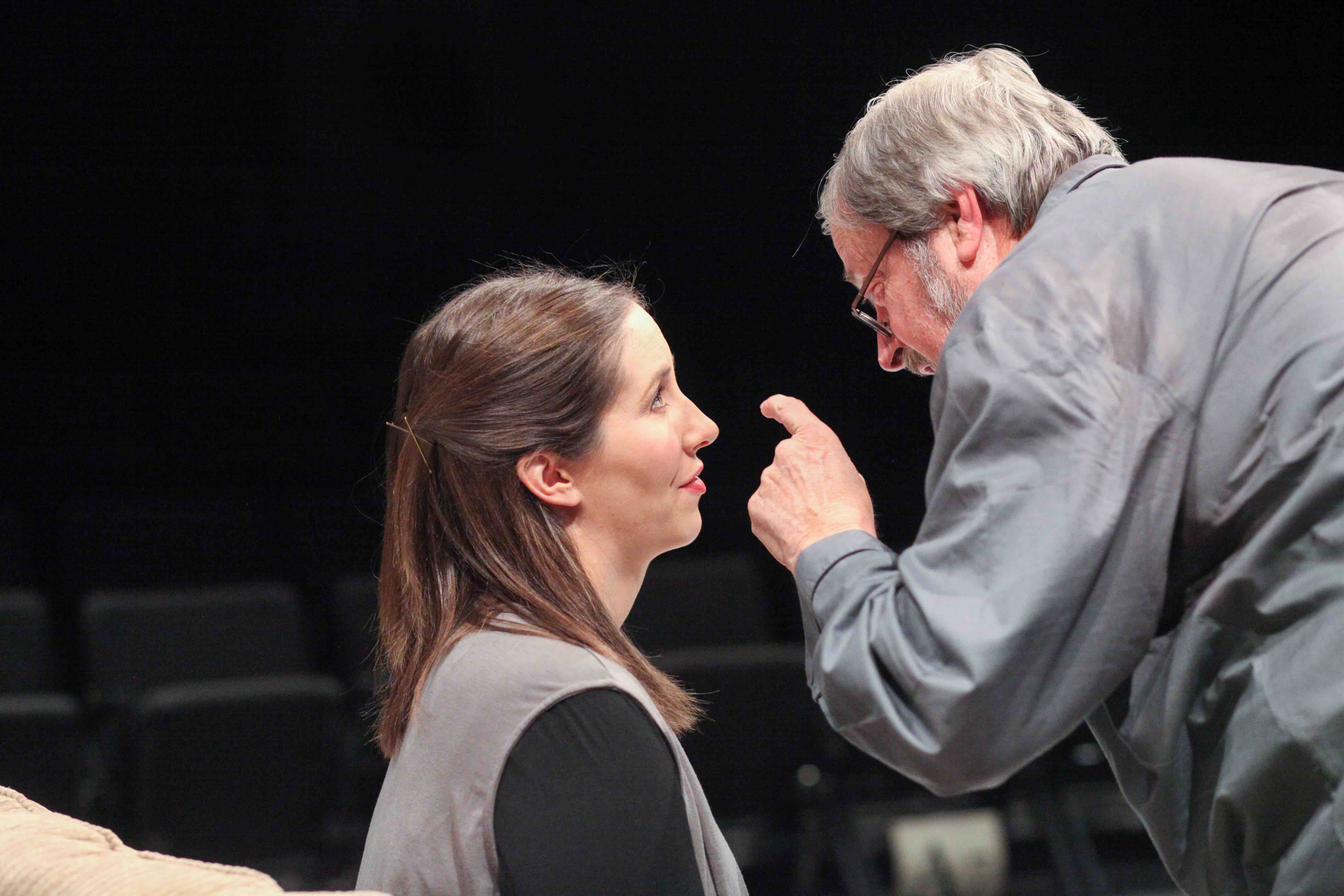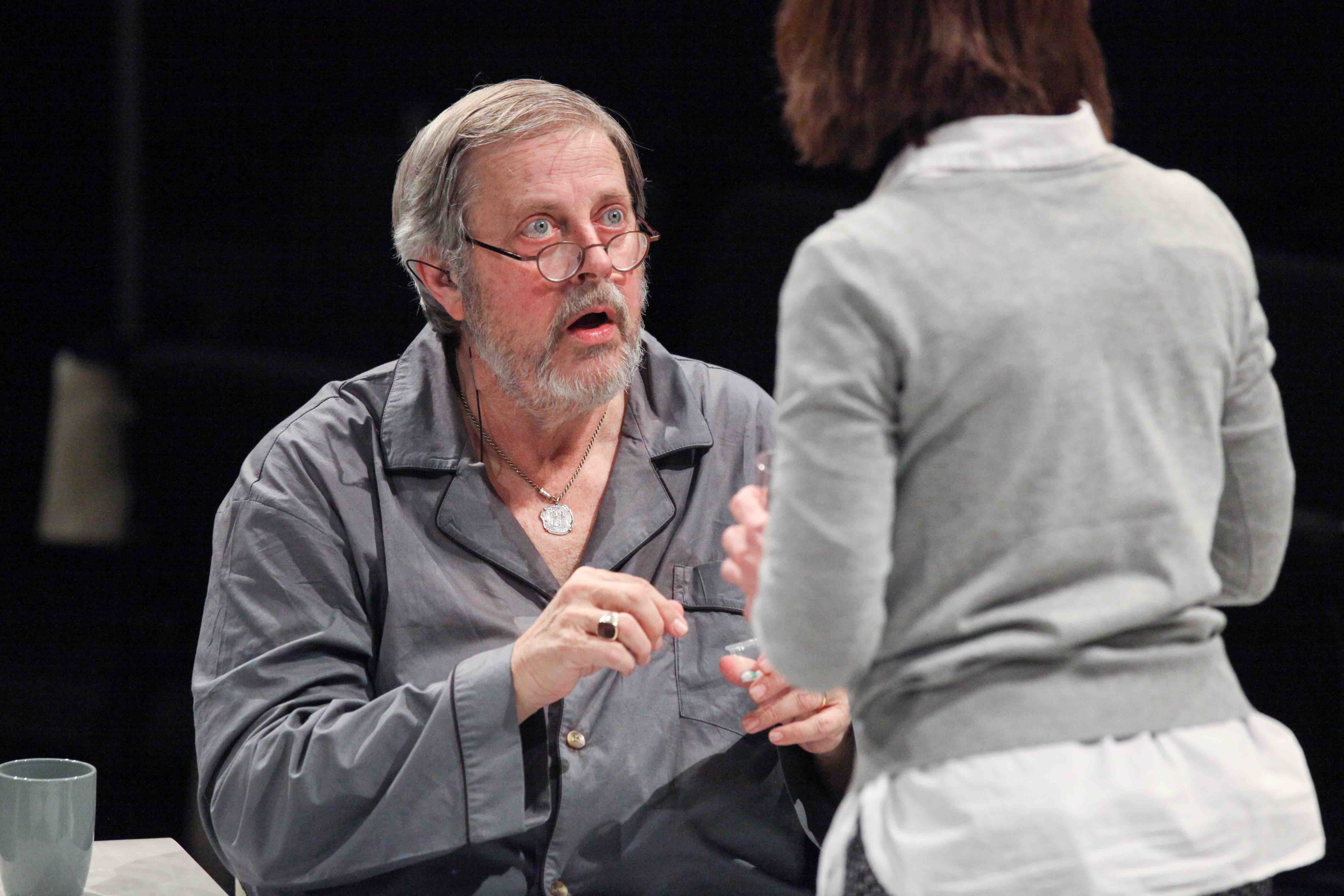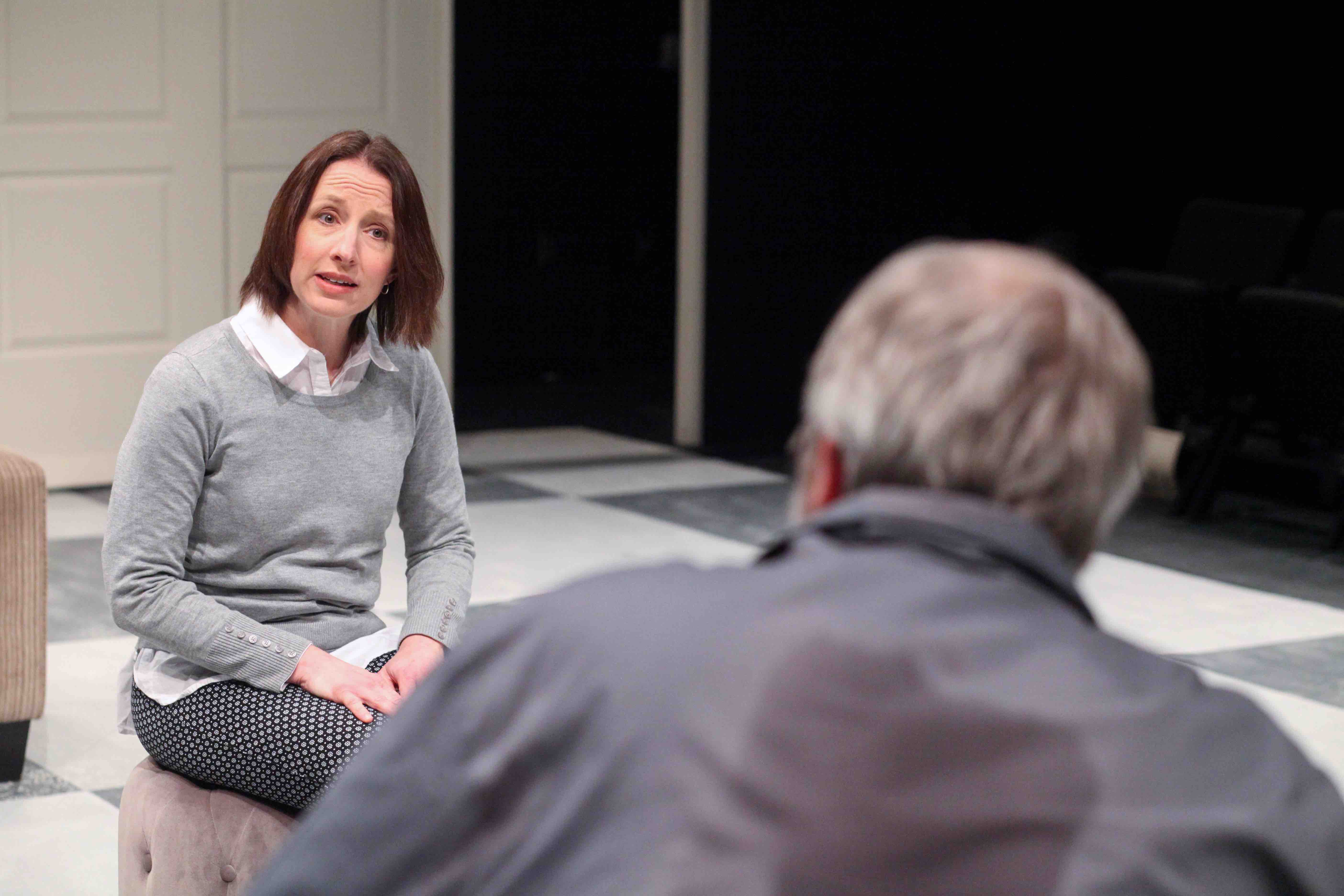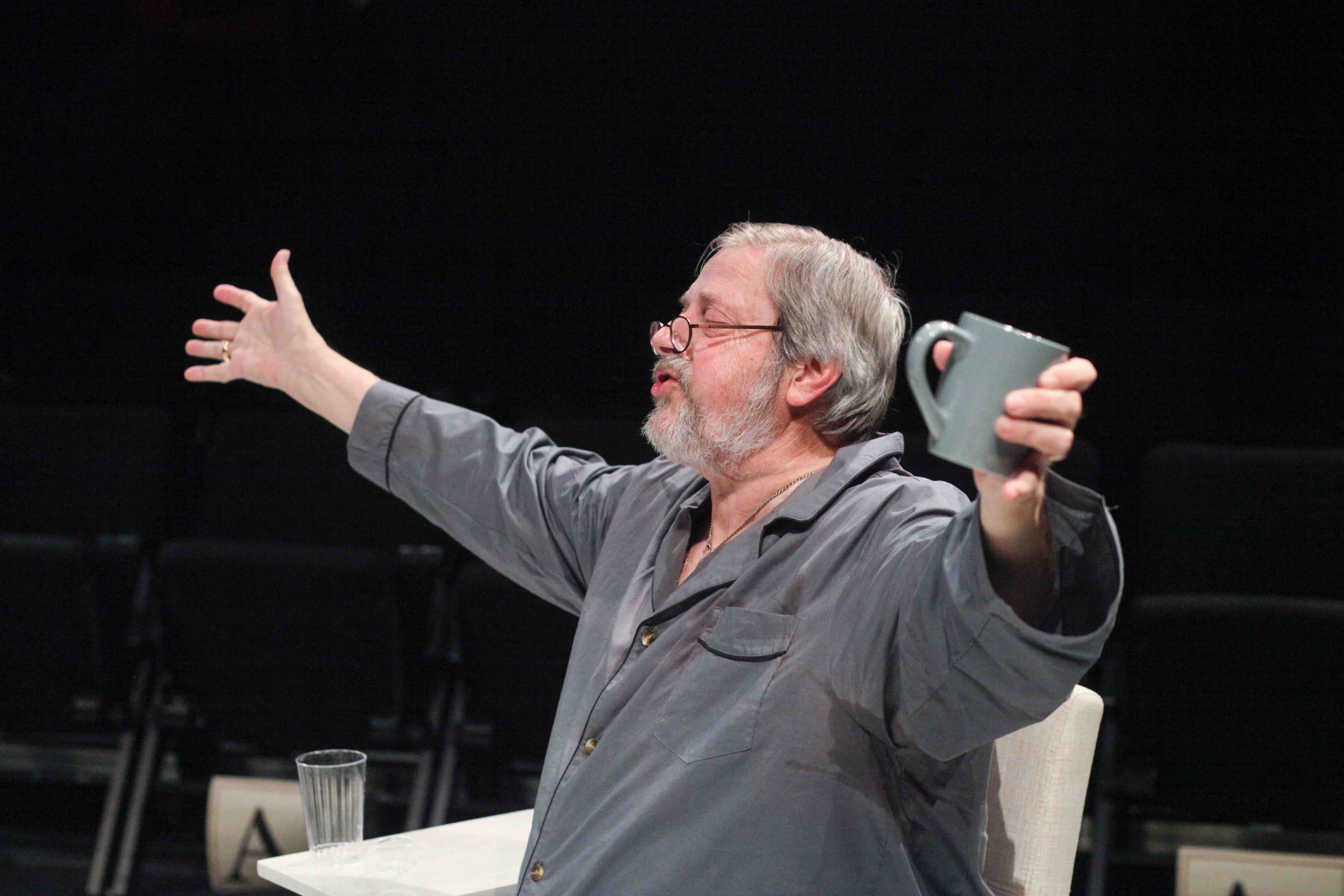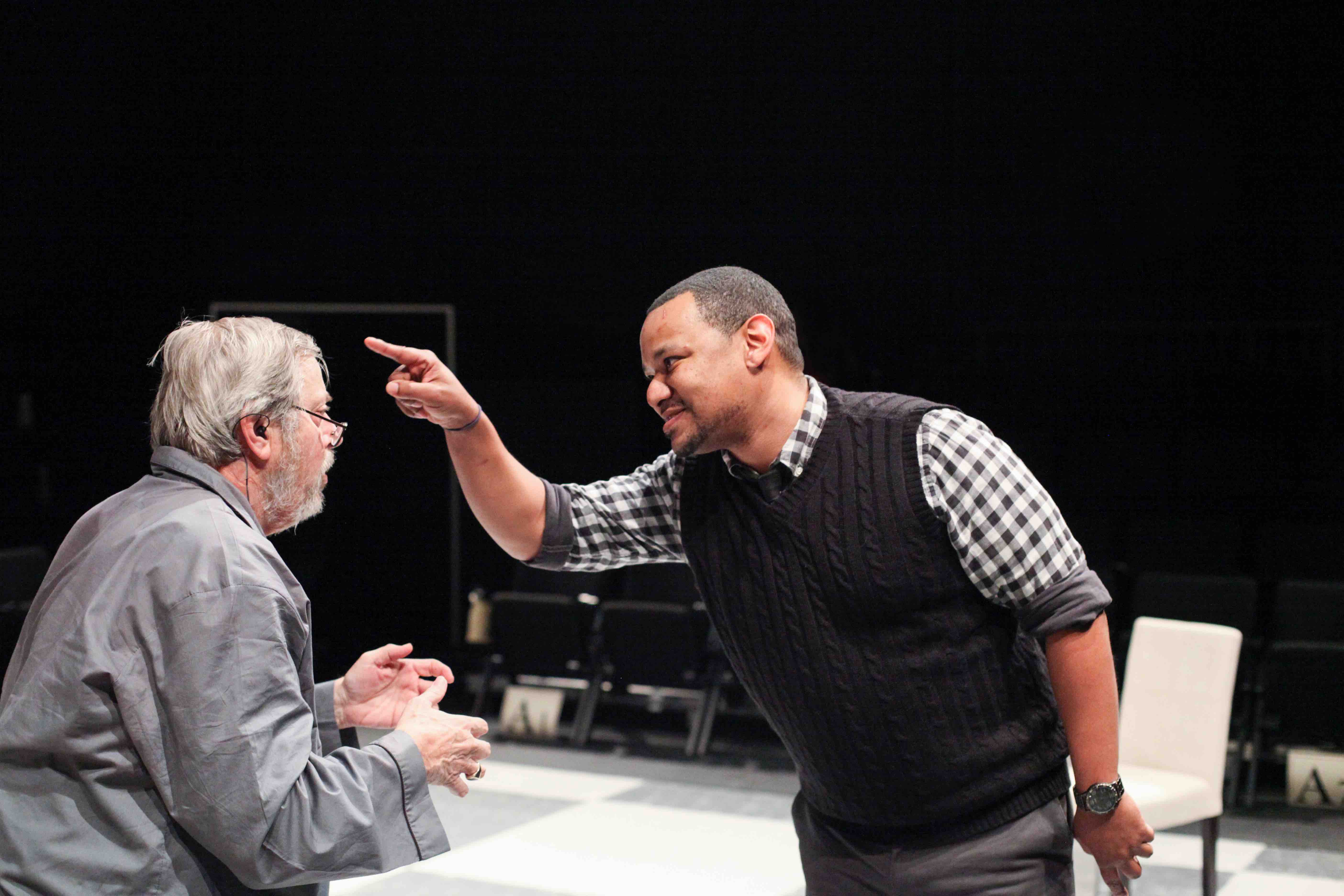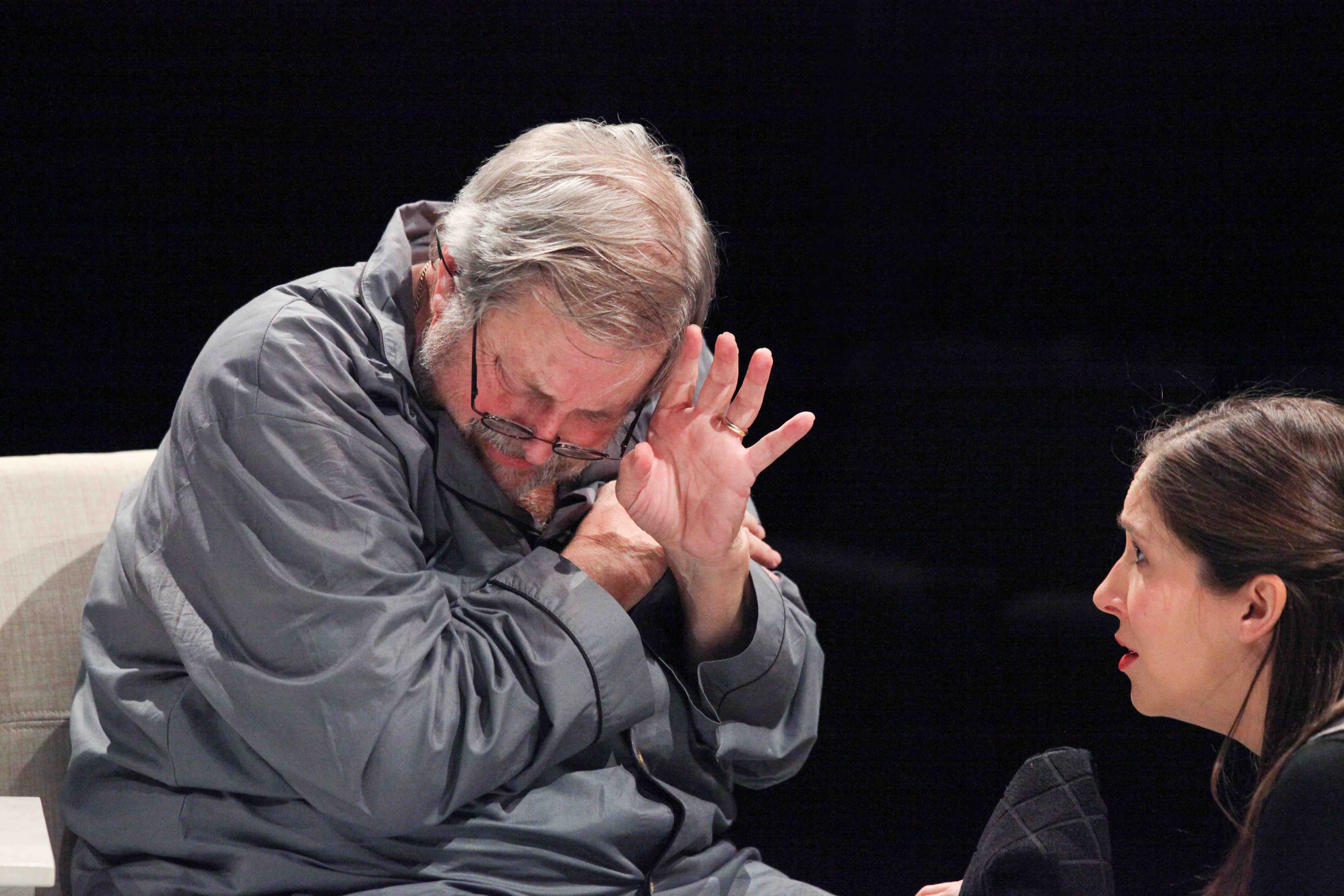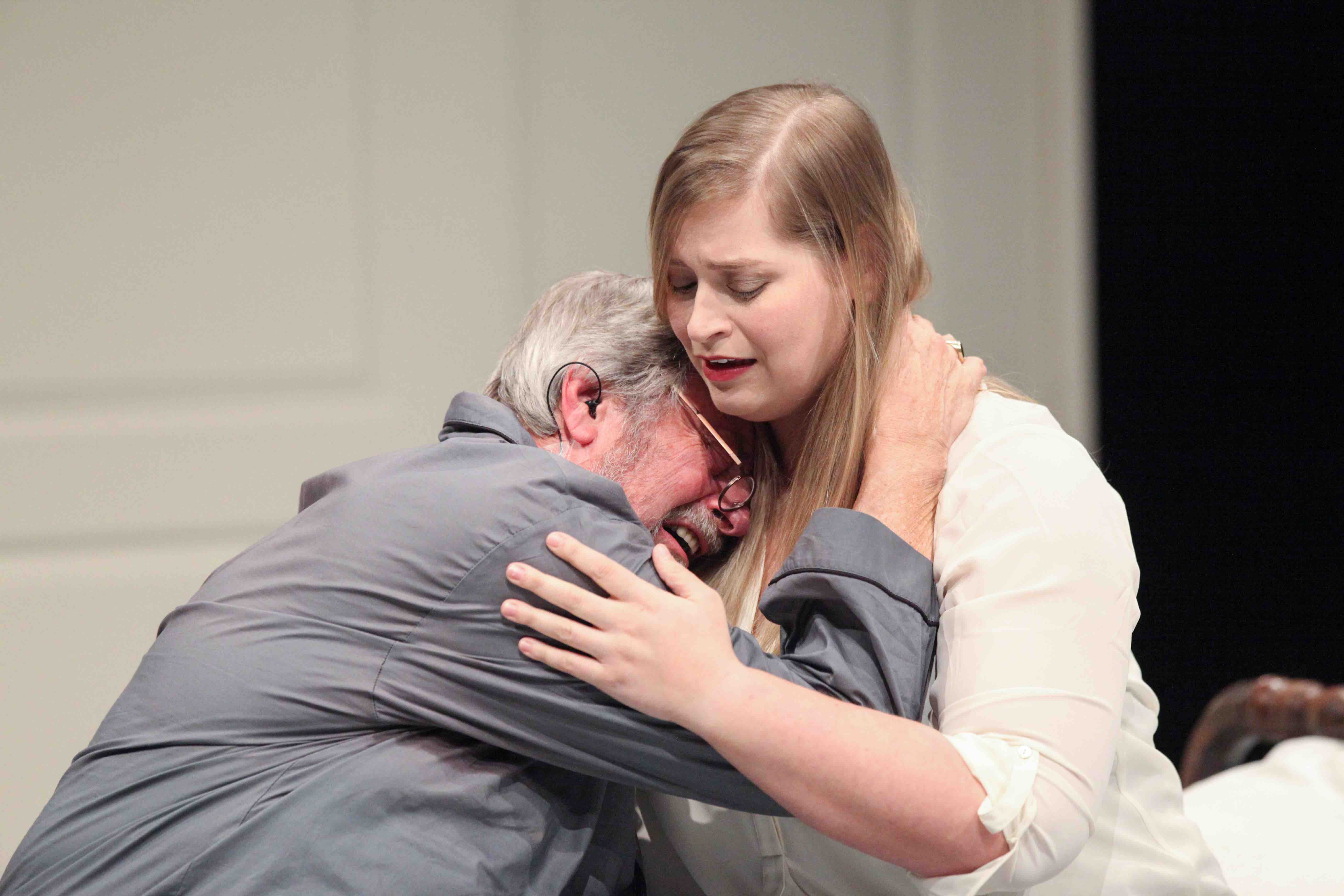 January 5 – 21, 2018
Sunflower Financial Theatre
---
The Father
By Florian Zeller, translated by Christopher Hampton
Black coffee only. Andre is 80. He's in his flat when a woman enters. Is this his only daughter? Where is his watch? Is he a tap dancer or was he an engineer? This is your special invitation to a timely and touching excursion into Andre's world.
Sponsored by: PKM STEEL and SALINA REGIONAL HEALTH CENTER
Andre: Robert S. Jones
Anne: Joanna Weinhold
Laura: Becky Holliday
Pierre: Christopher Bruce
Woman: Erin Gallion
Man: Keenan Ramos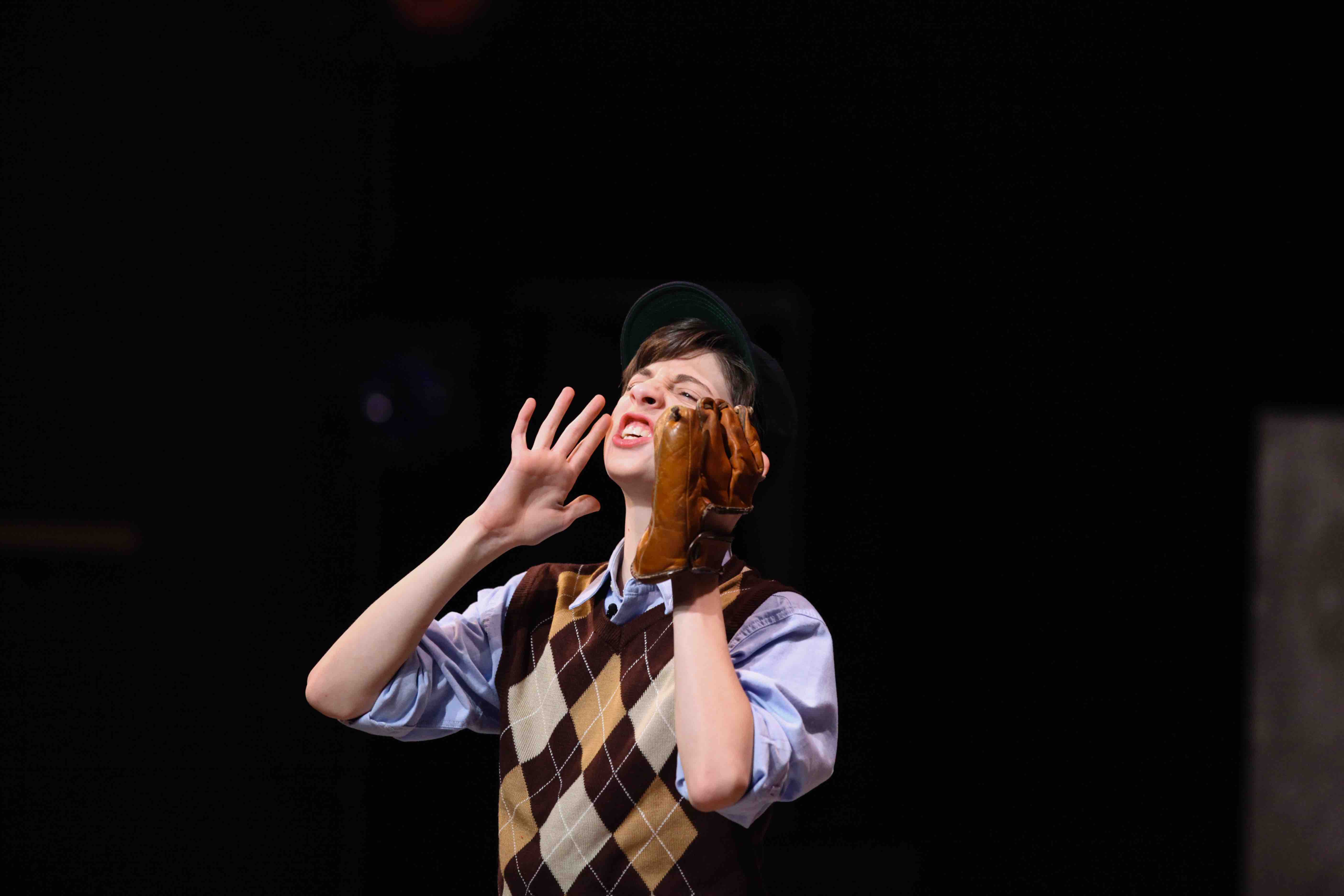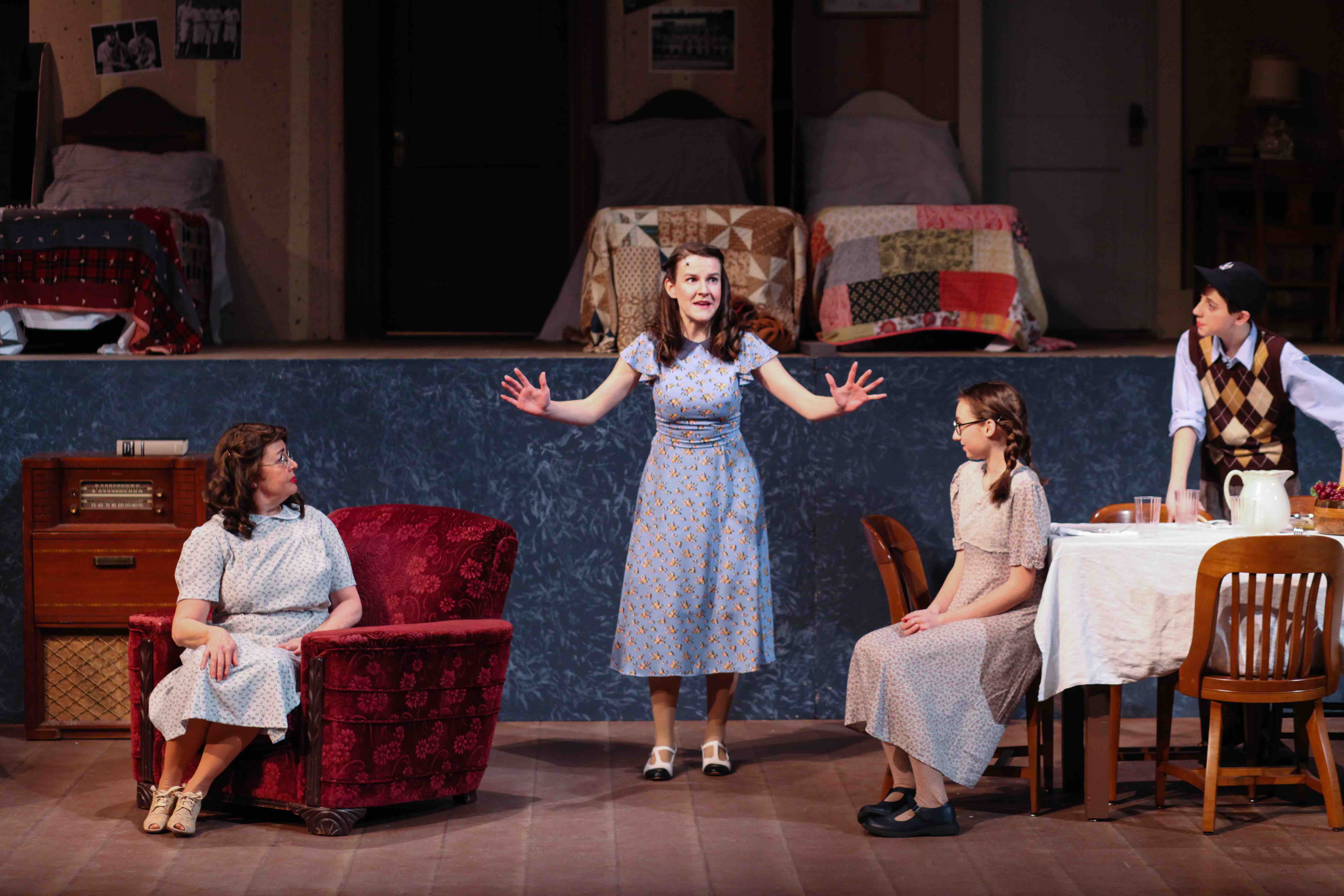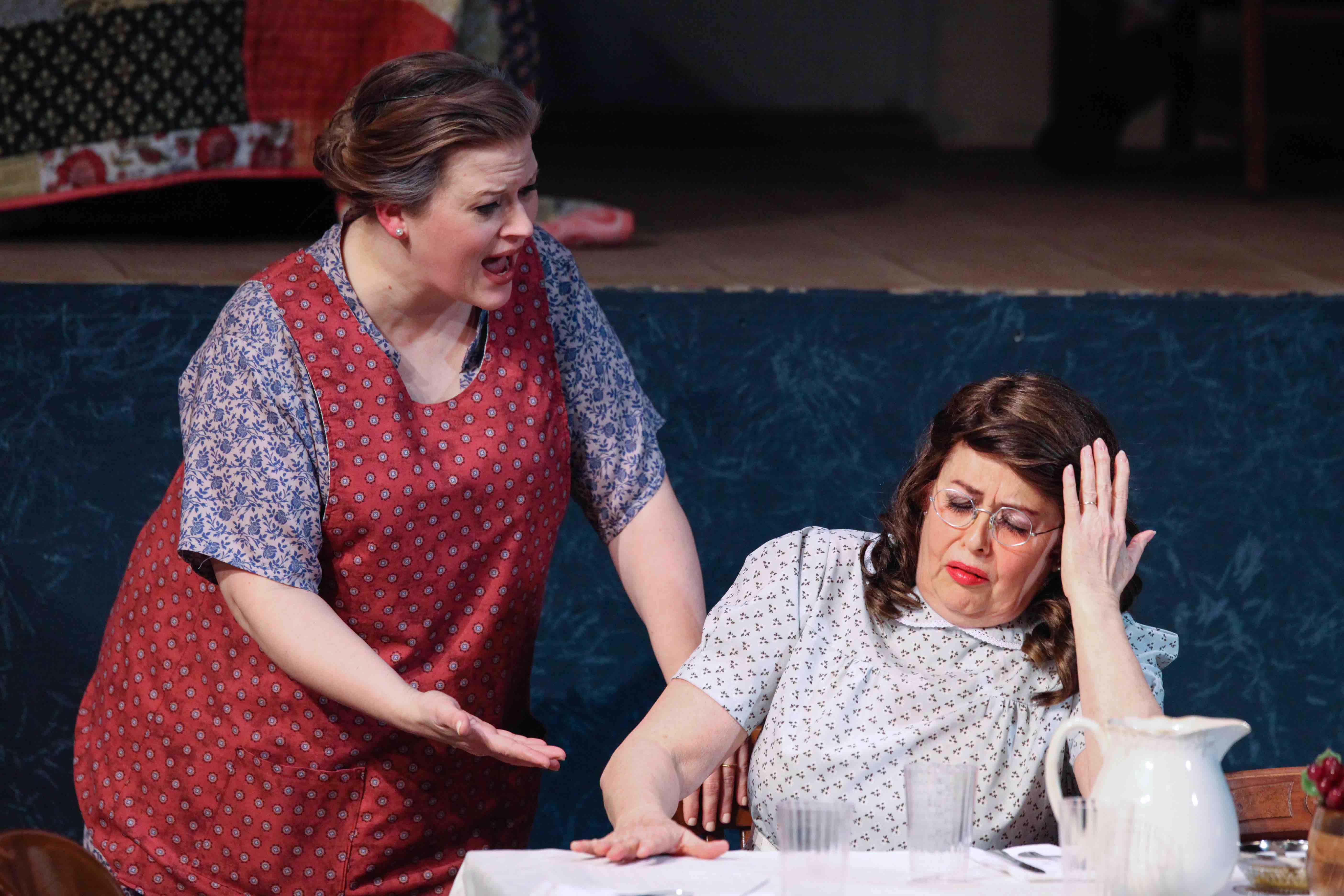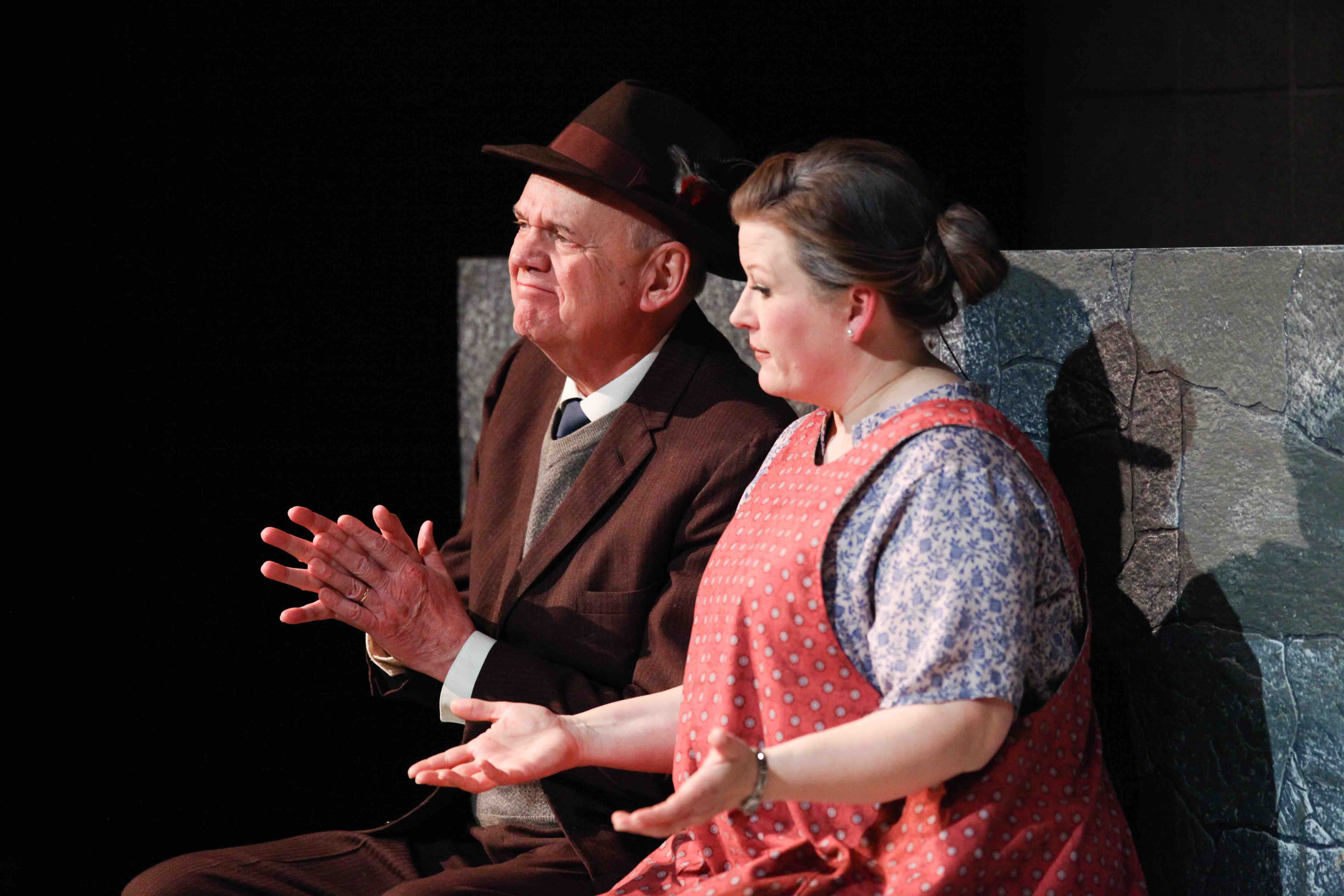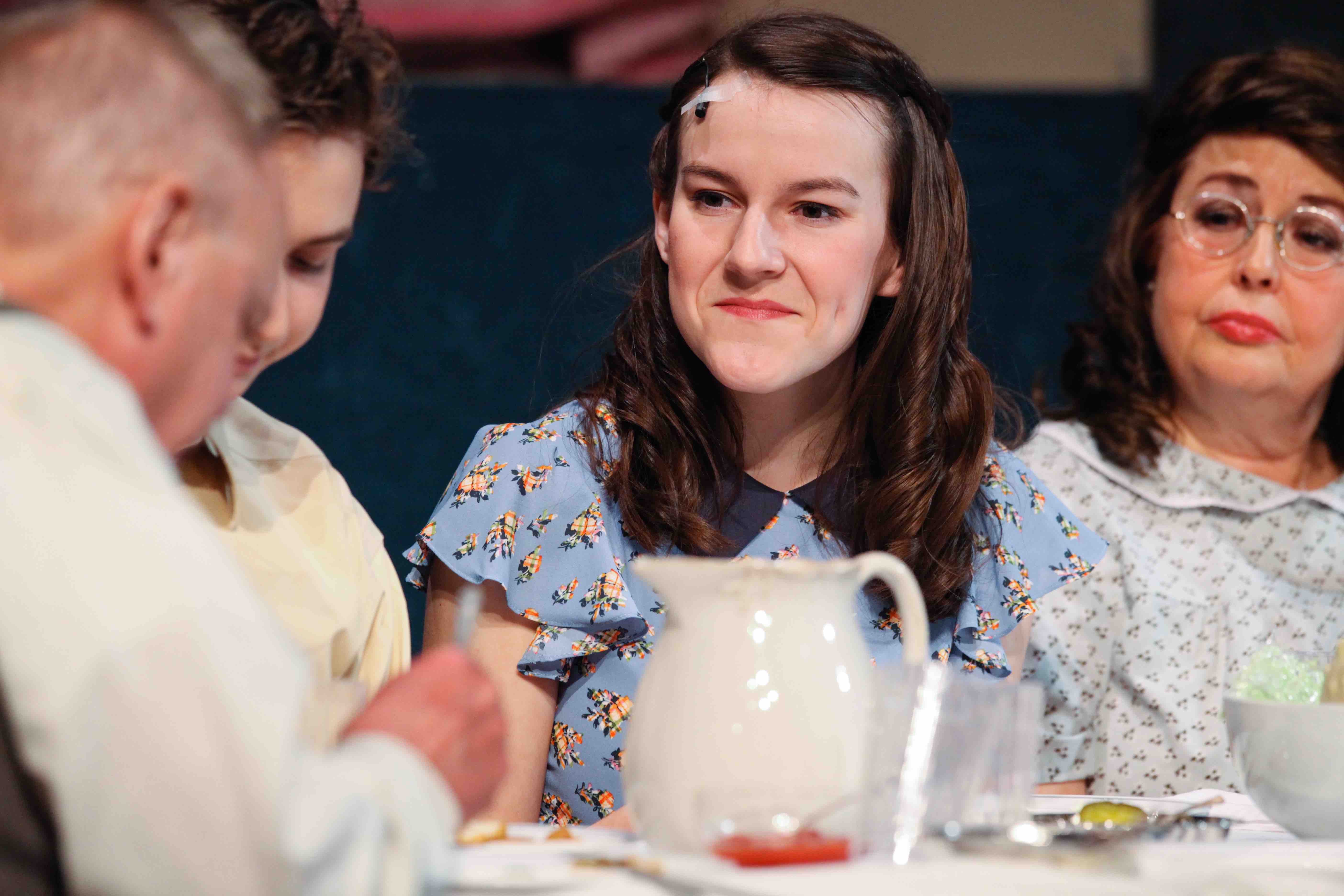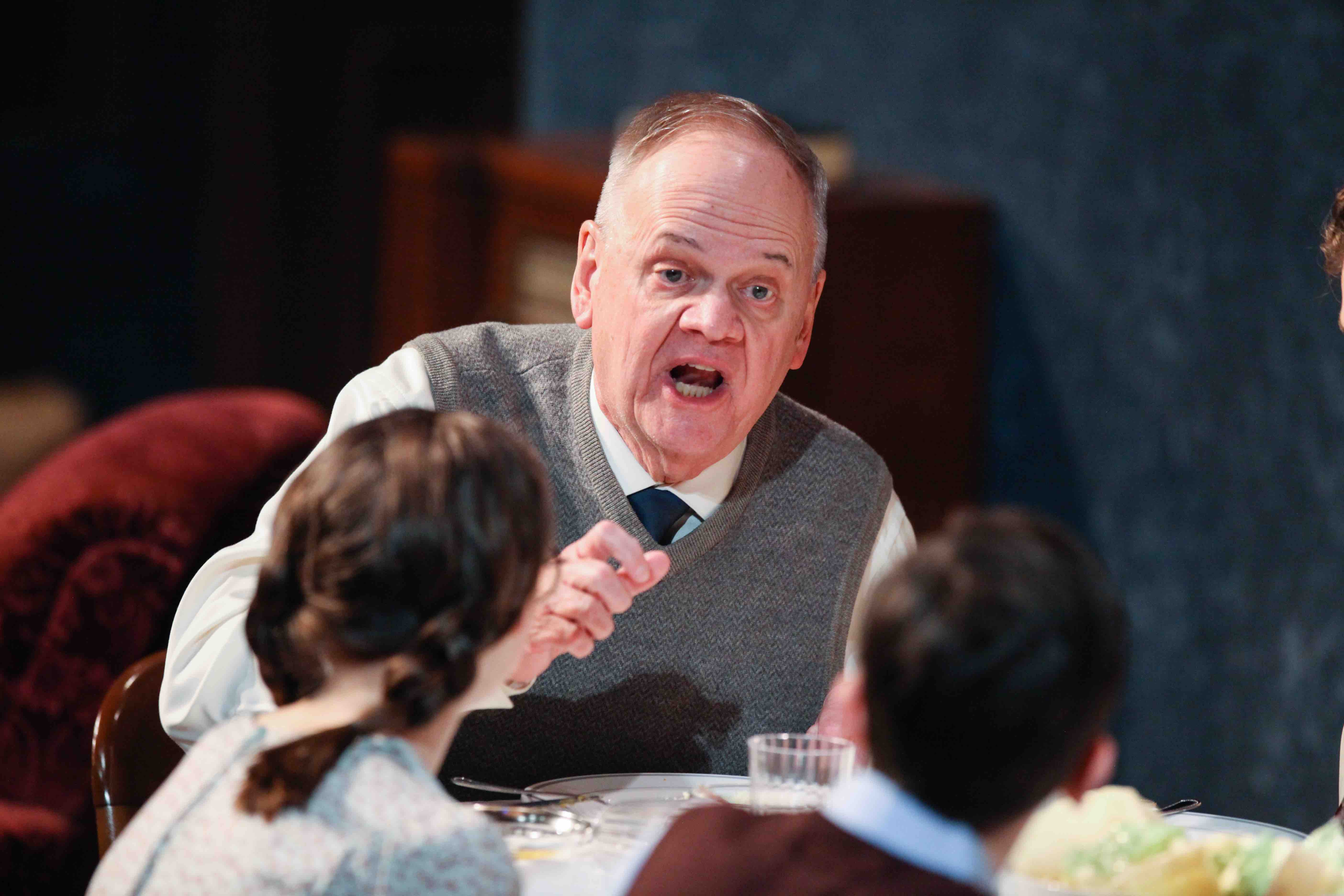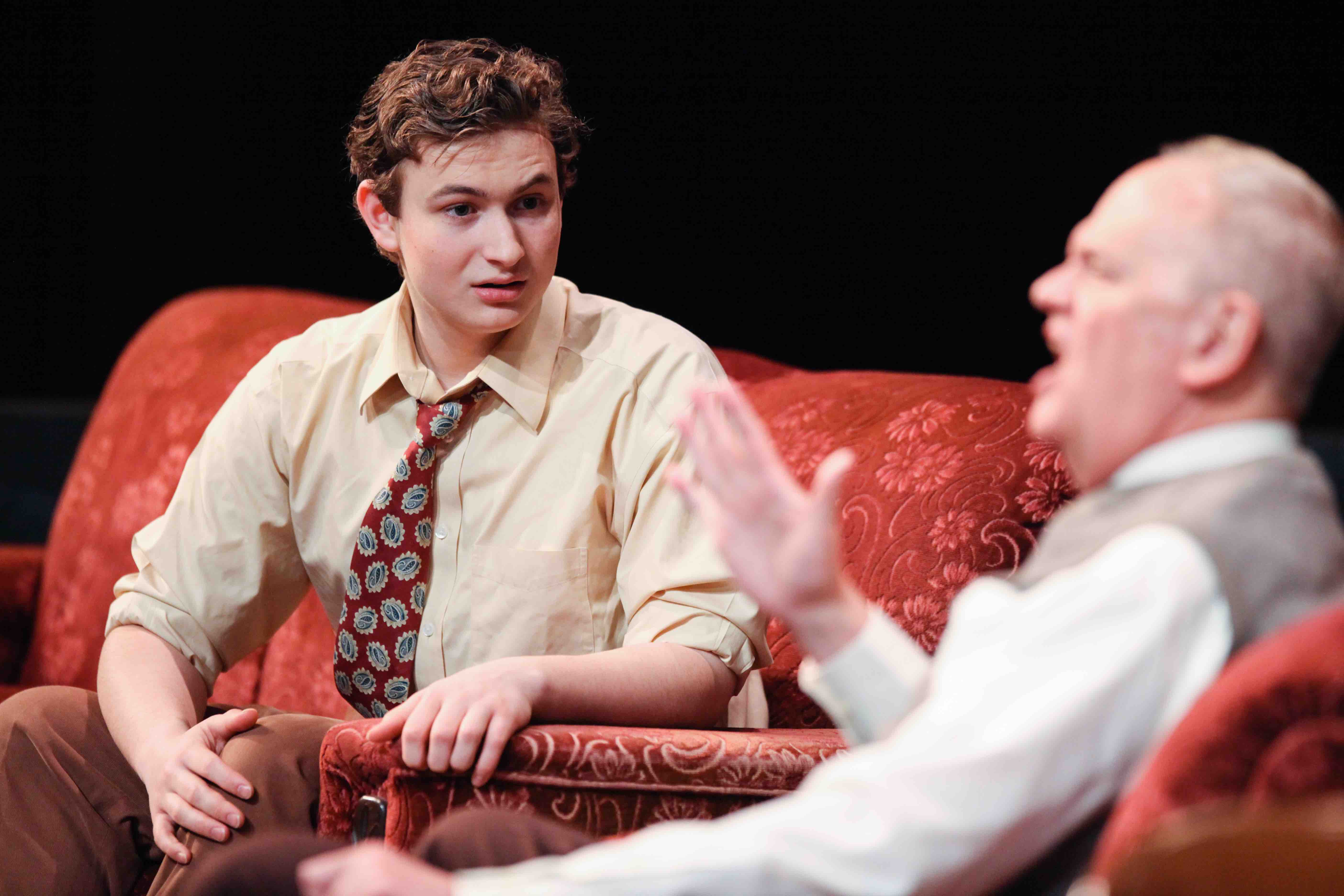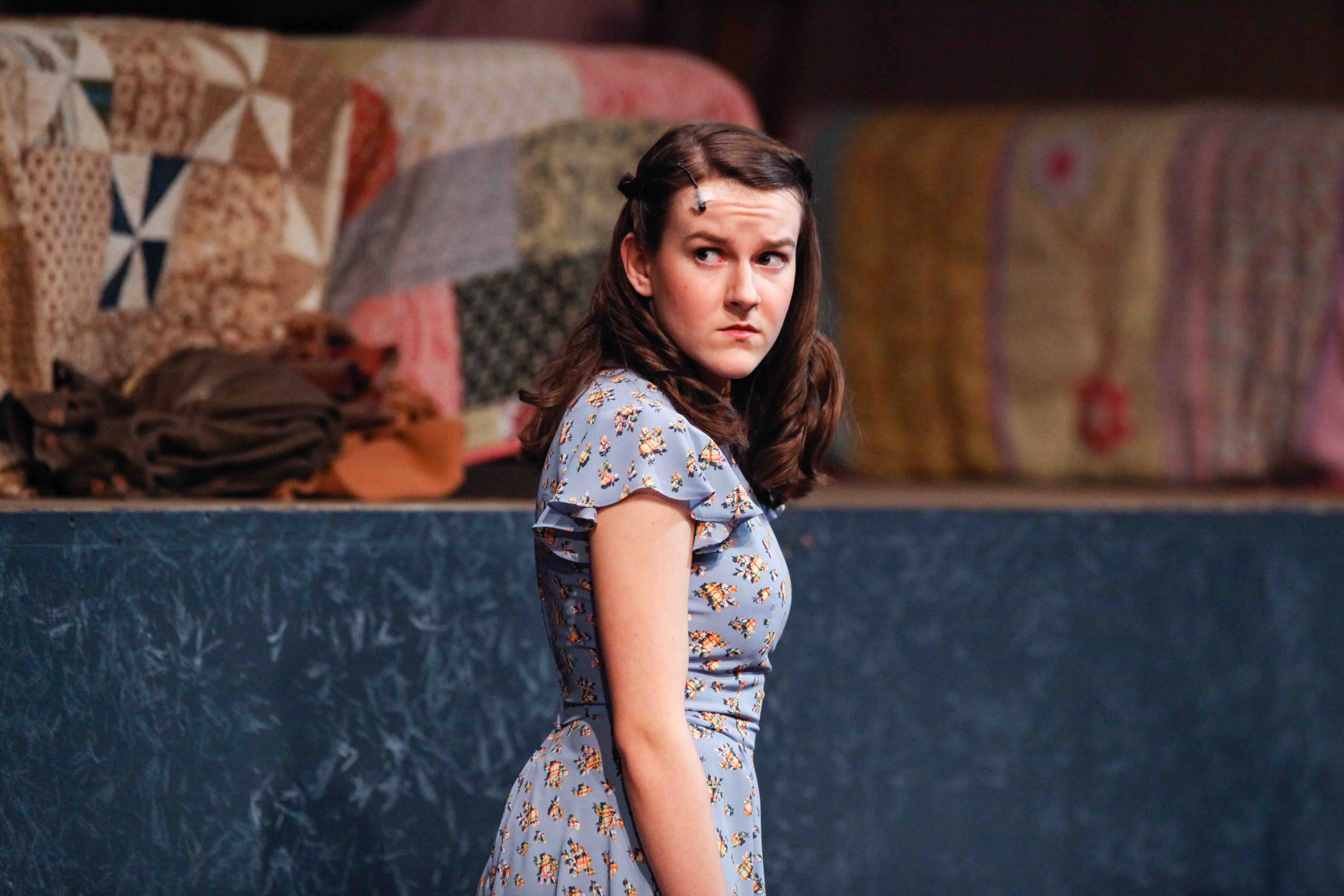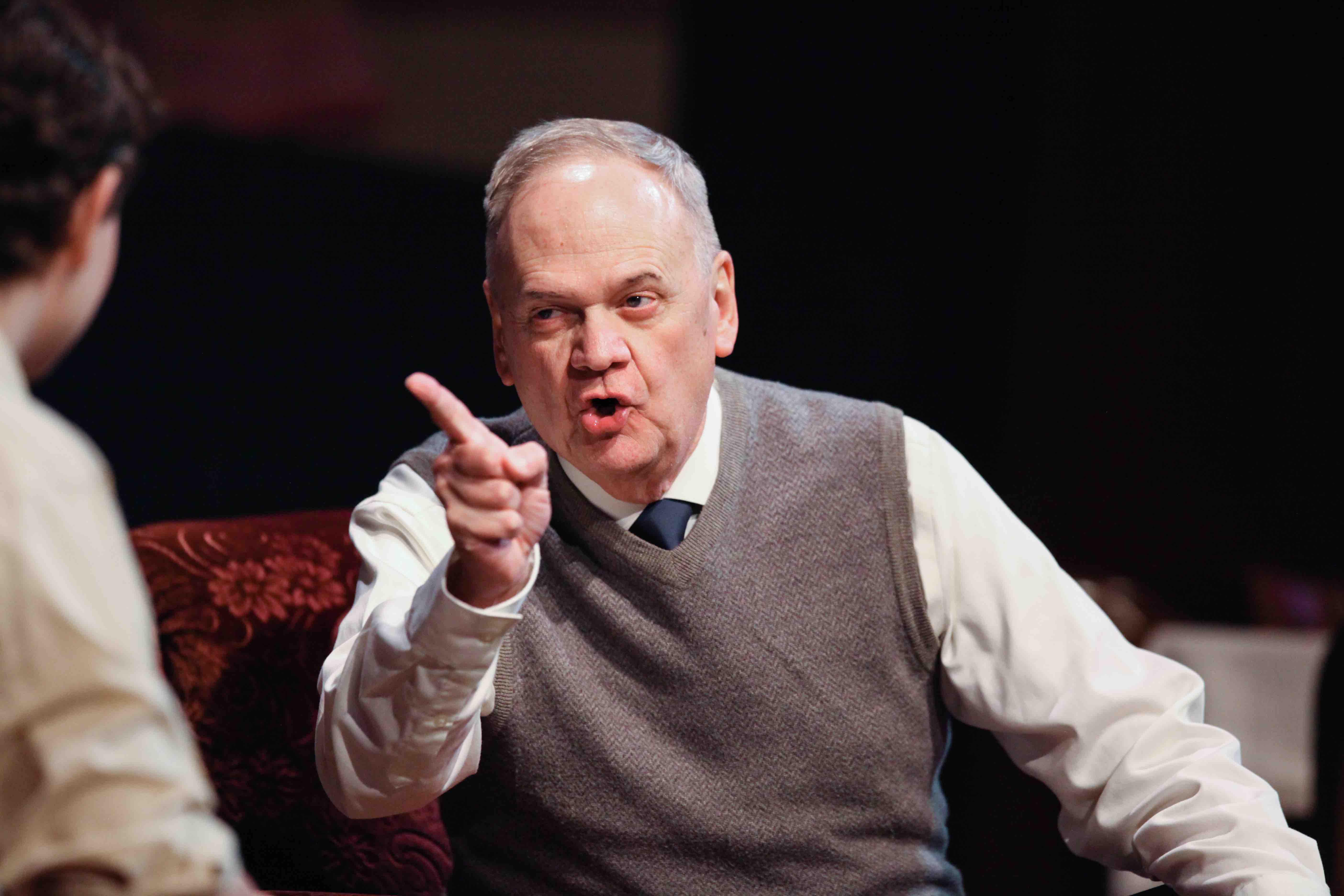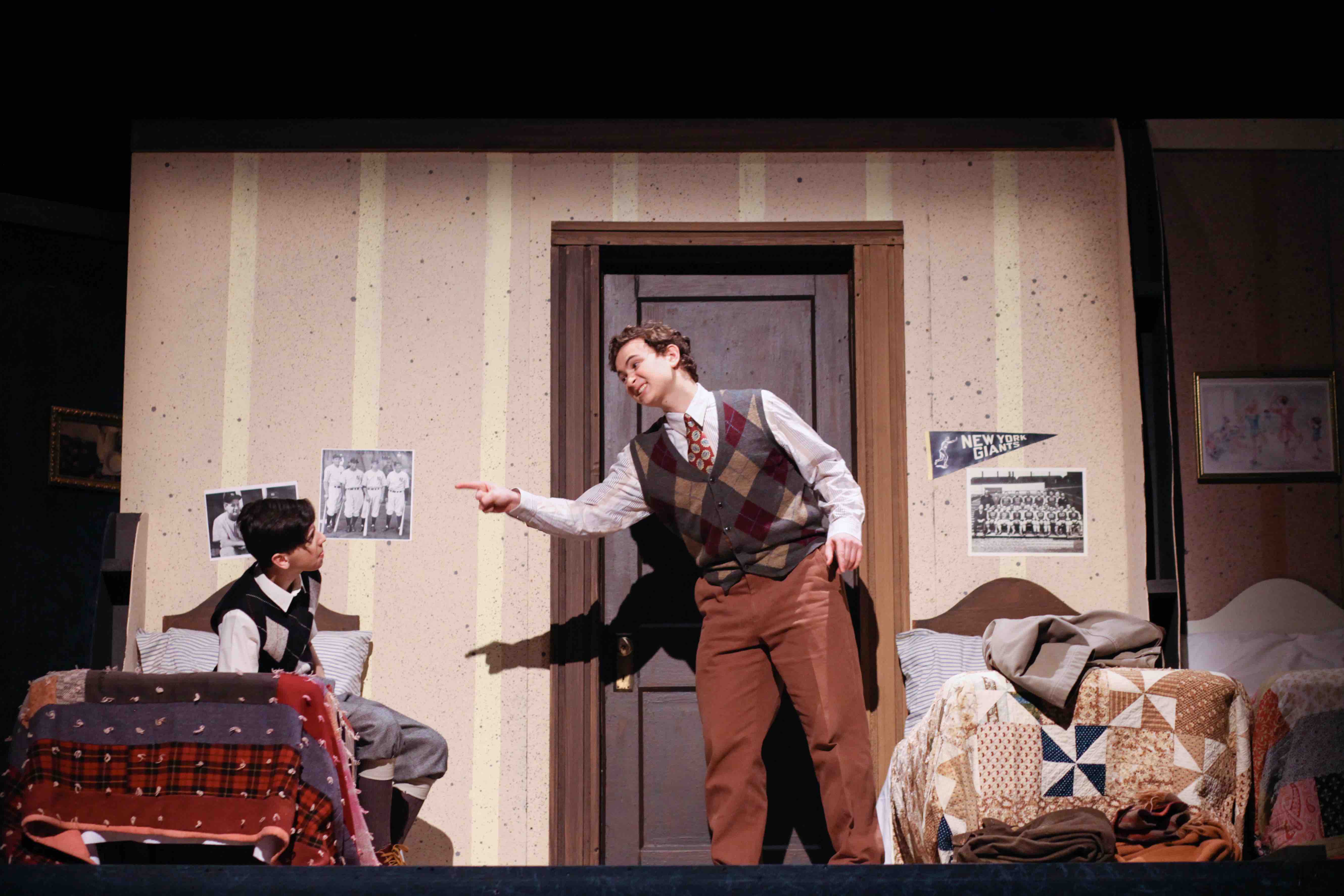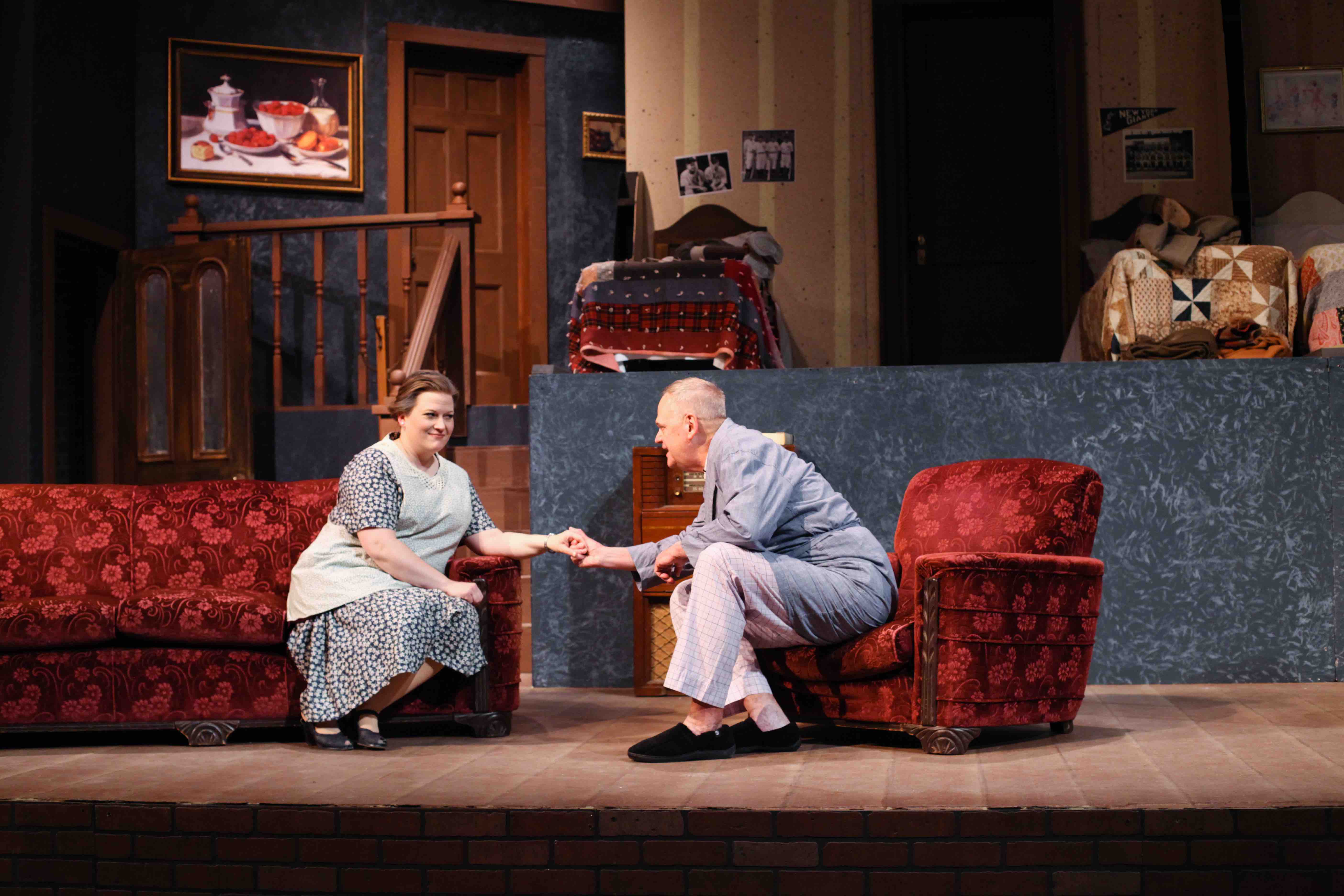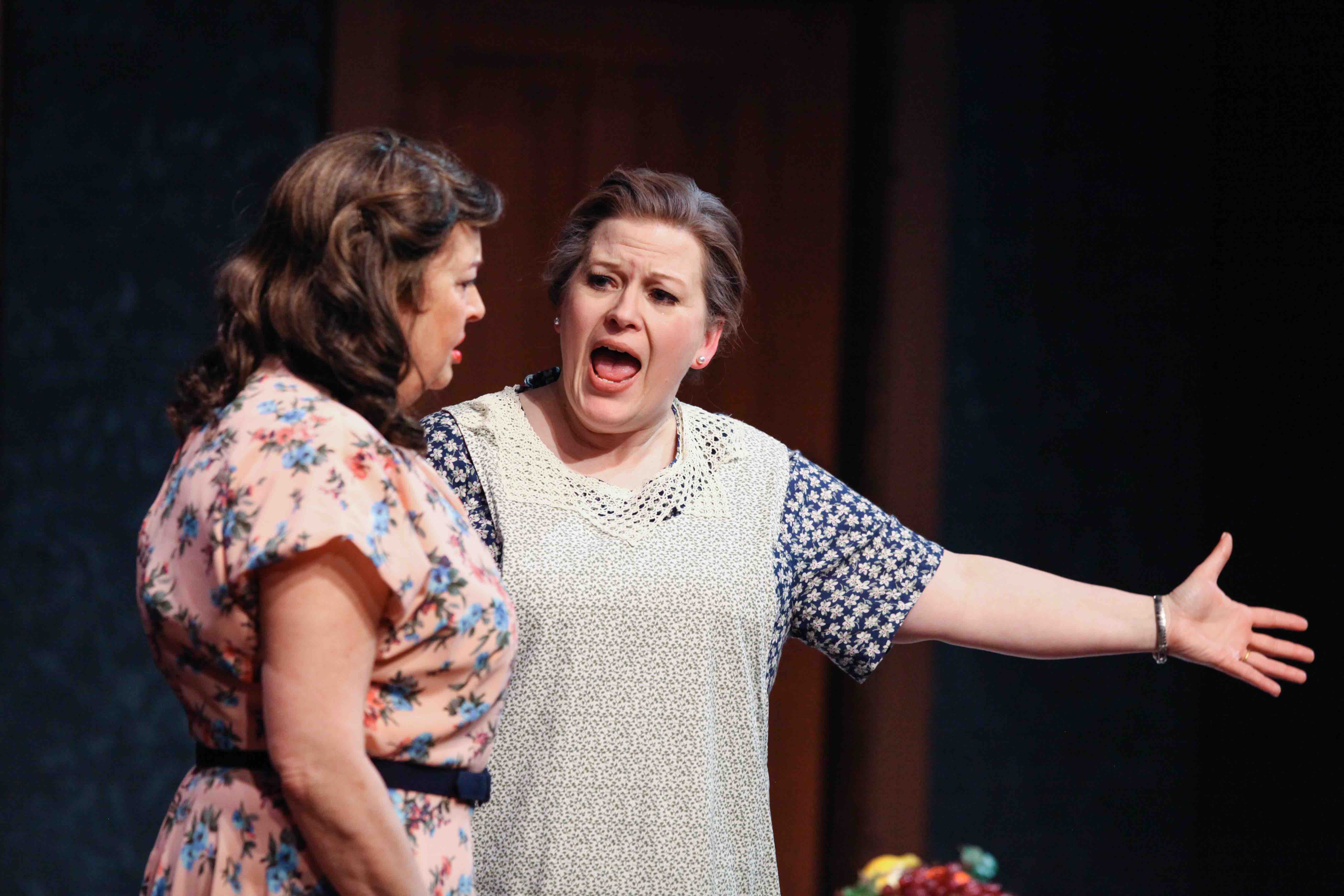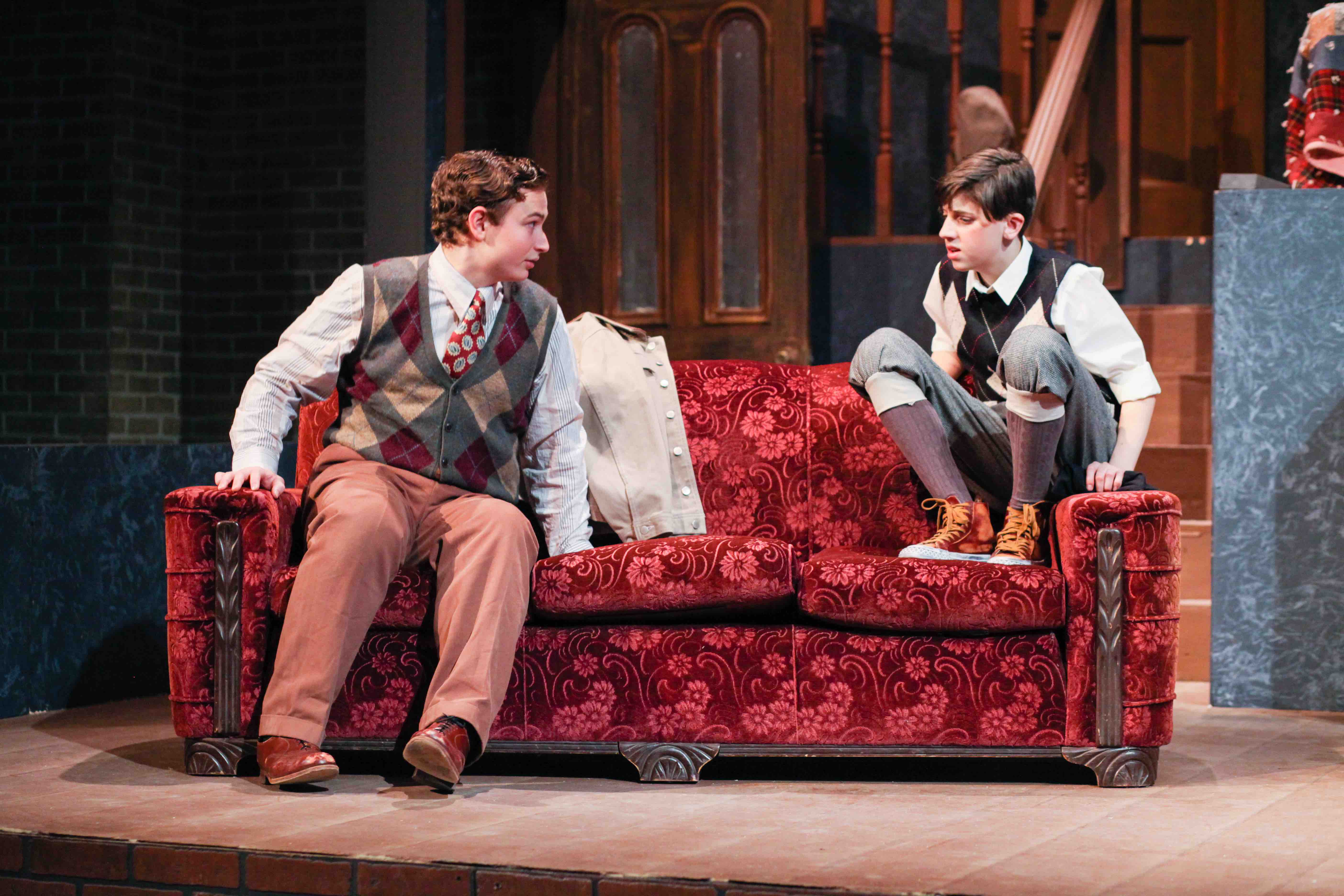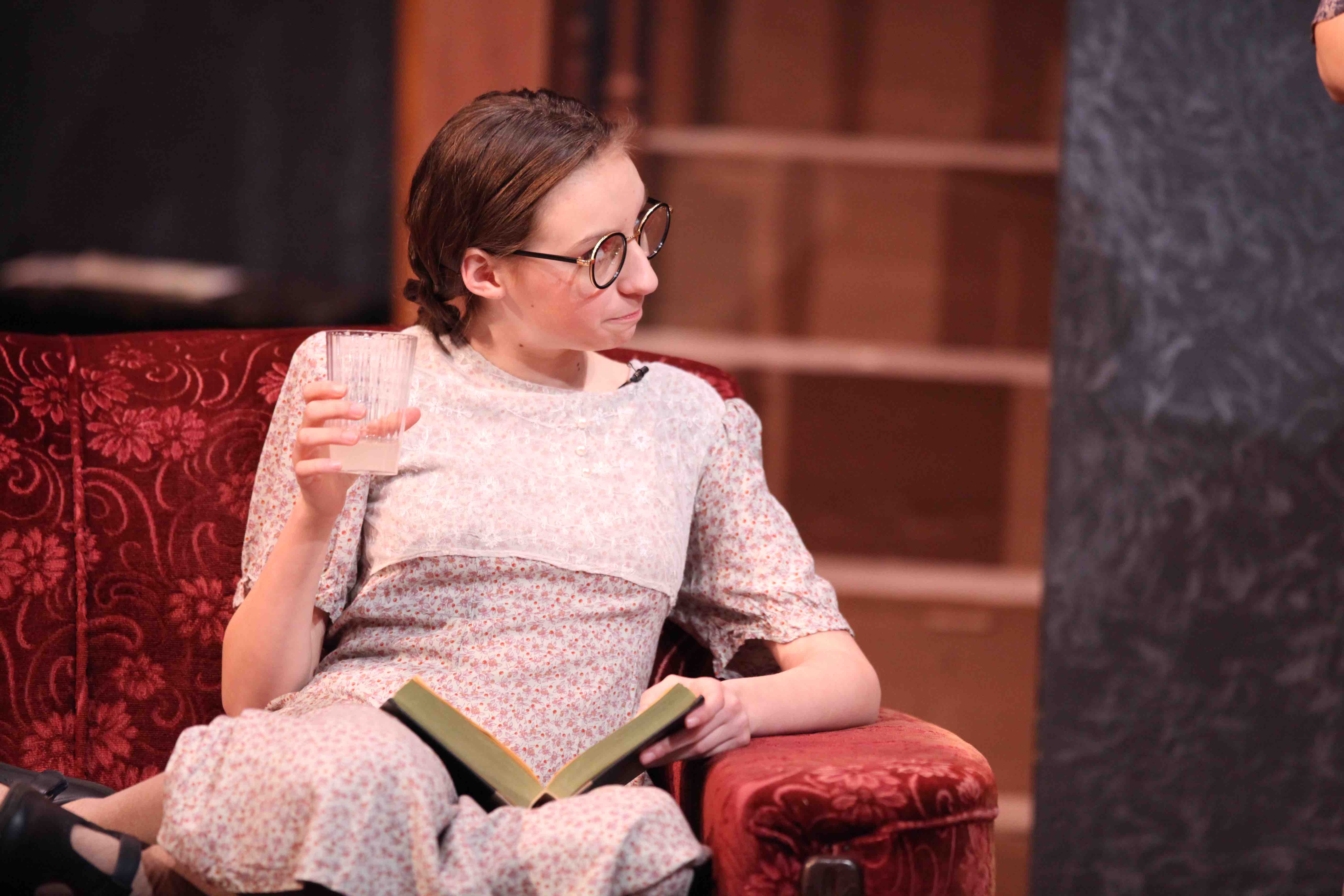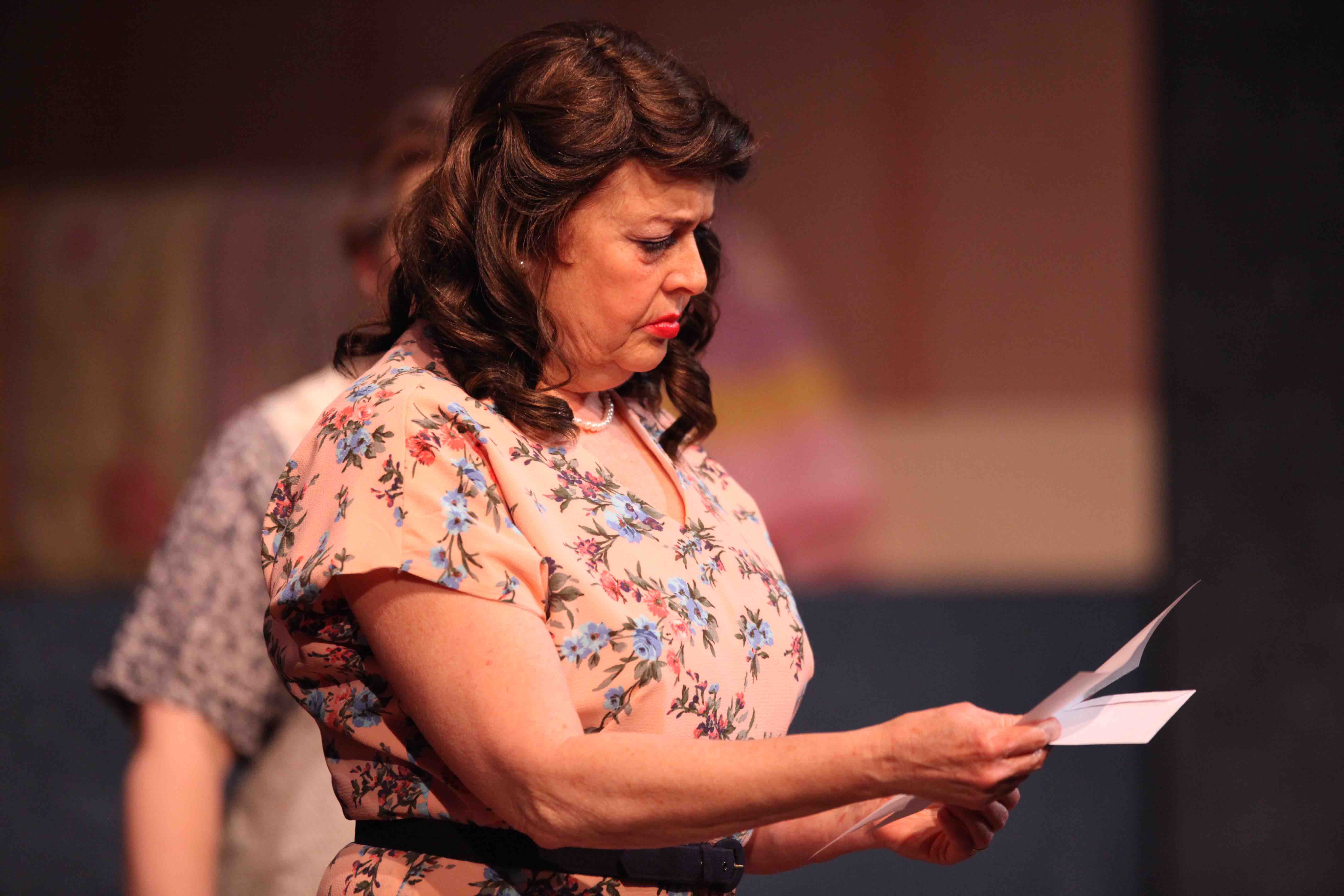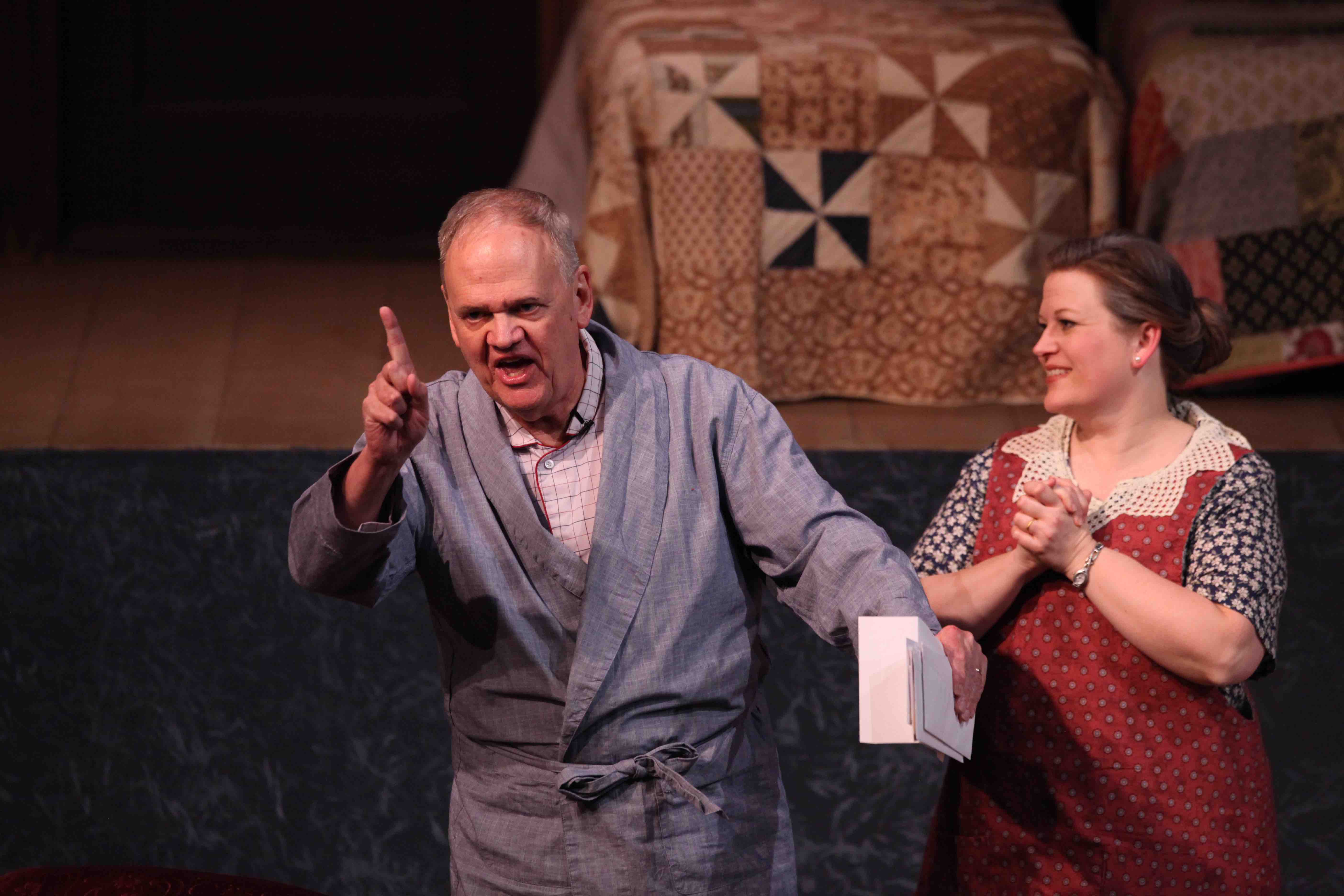 February 9-24, 2018
Kephart Theatre
---
Brighton Beach Memoirs
By Neil Simon
Sit down for dinner with the Jerome family in Neil Simon's greatest comedy. Set just before WWII, this hilarious and warm-hearted comedy is told by Eugene, just 13 and discovering life, struggling with who he is, and girls. This family is everyone's family: tender, infuriating, and funny.
SPONSORED BY BENNINGTON STATE BANK
Eugene: Isaac Morris
Kate: Cathie Norris
Blanche: Vicki Price
Laurie: Anna Gutierrez
Nora: Ellie Flynn
Stanley: Nelson Gutsch
Jack: Scott Price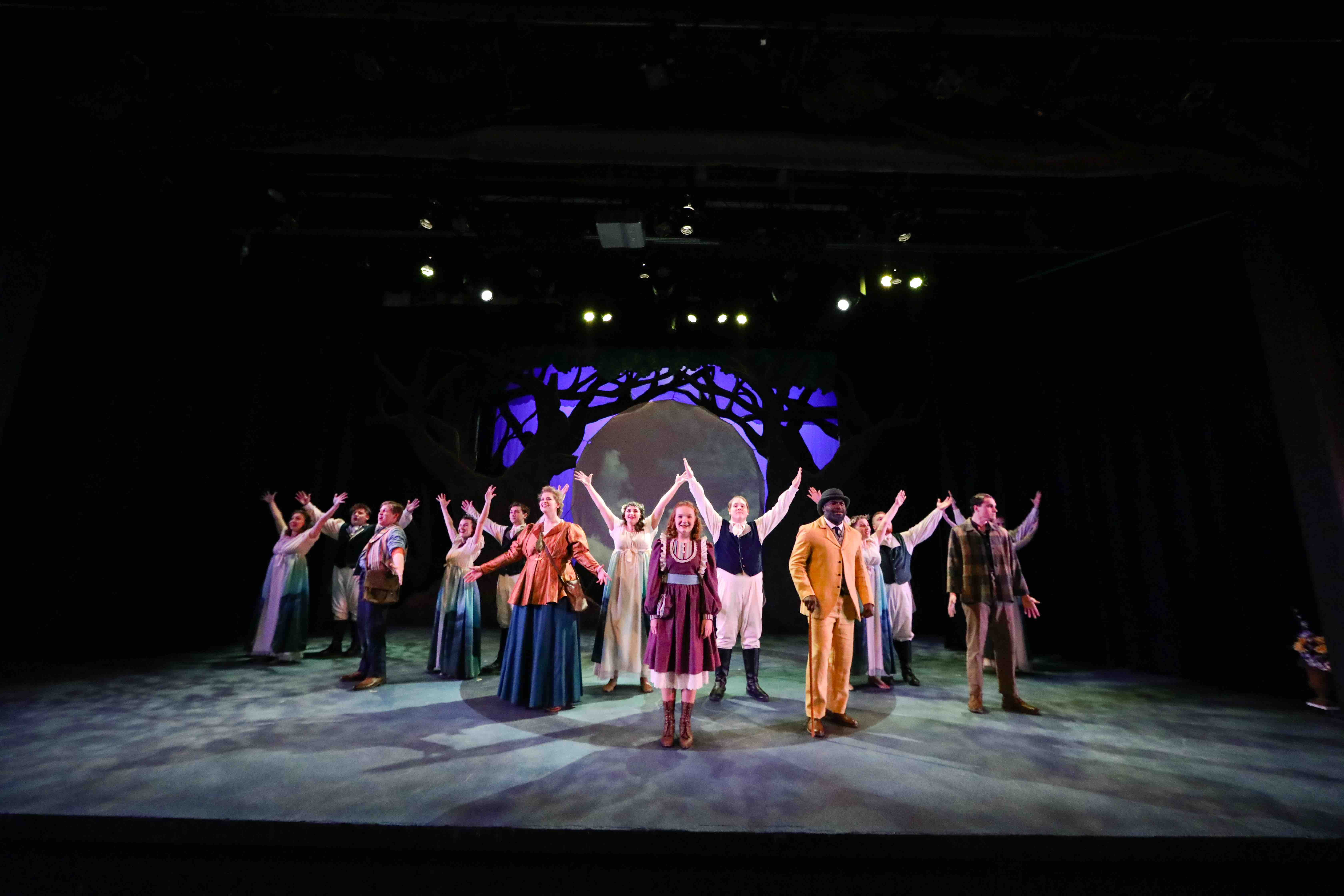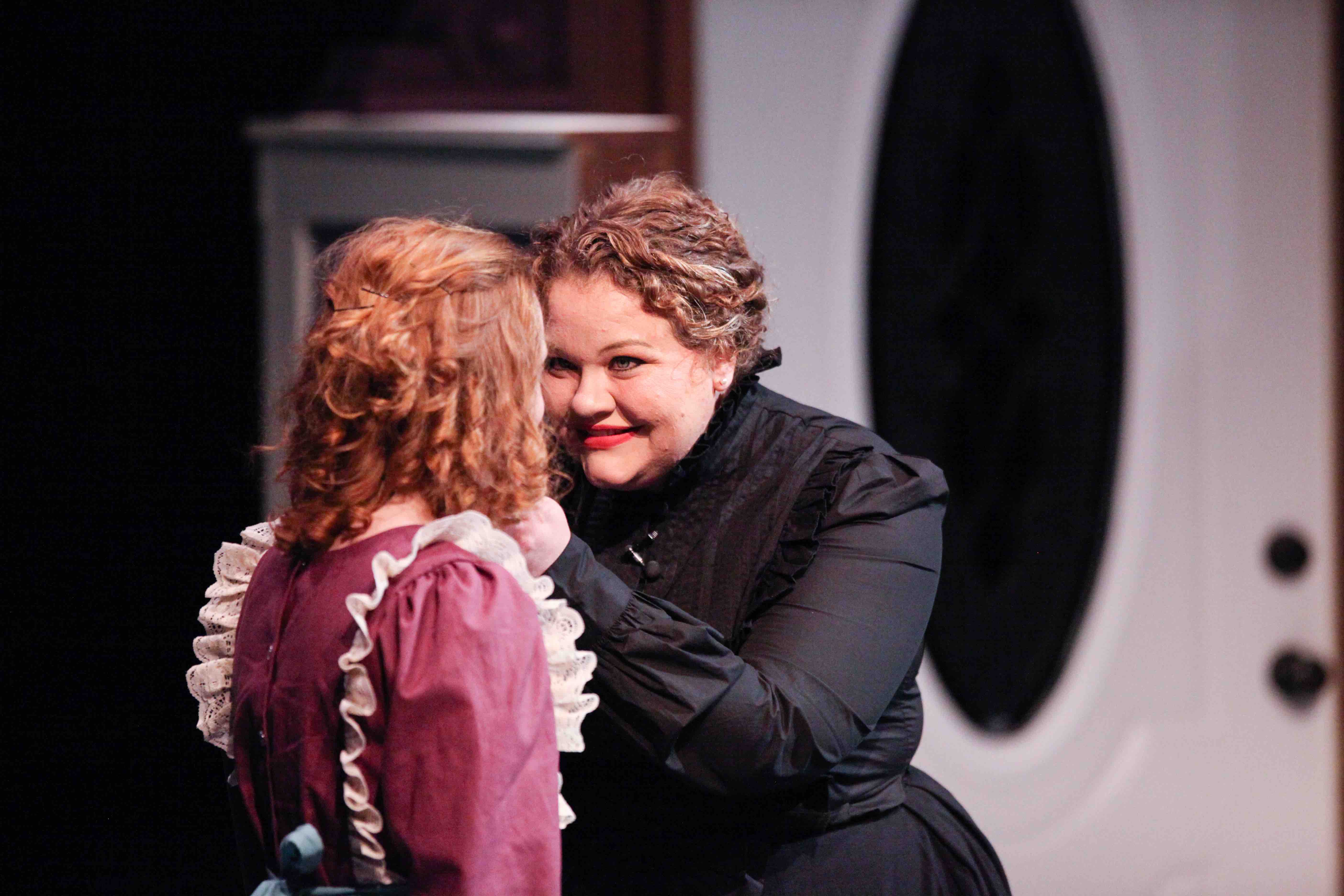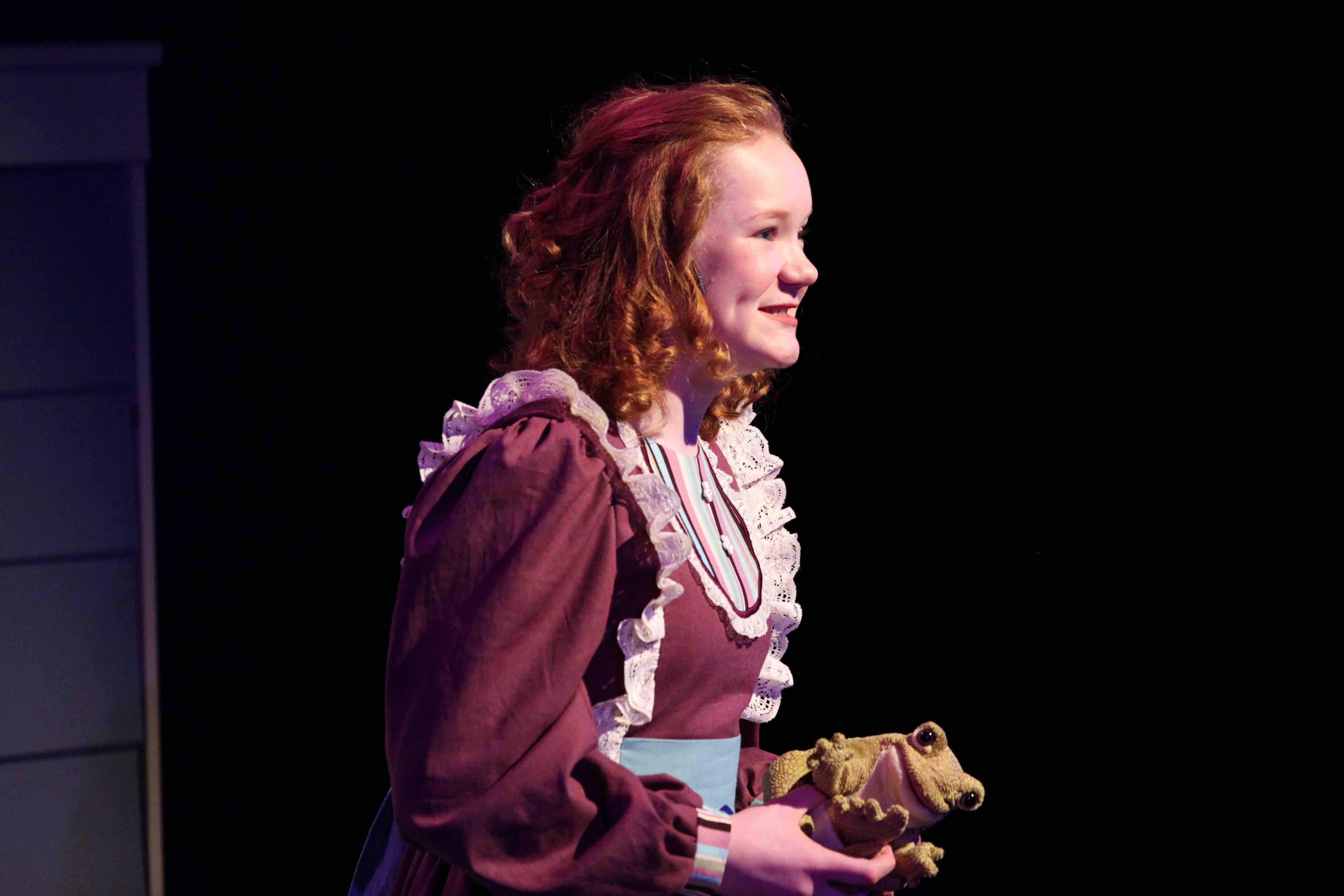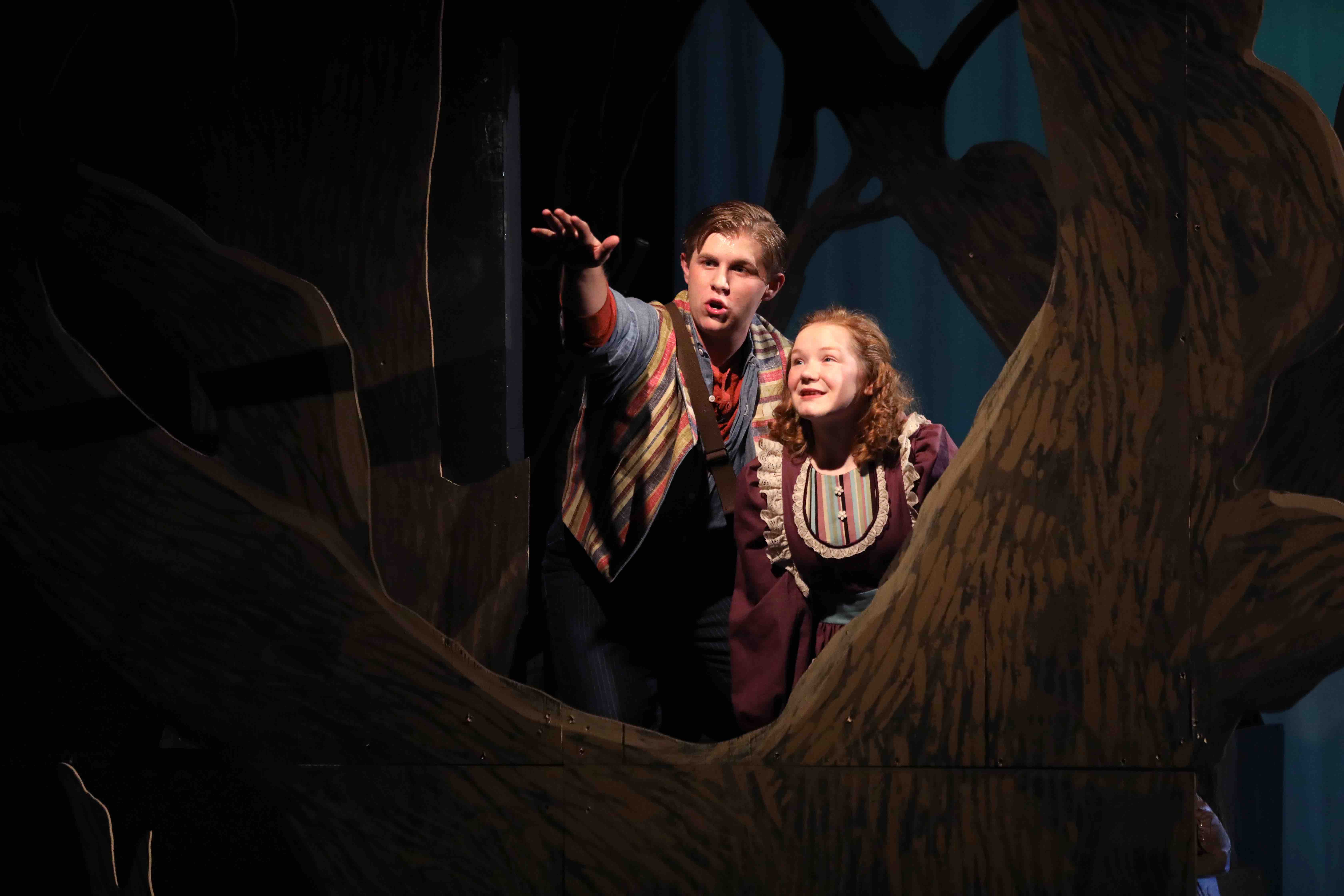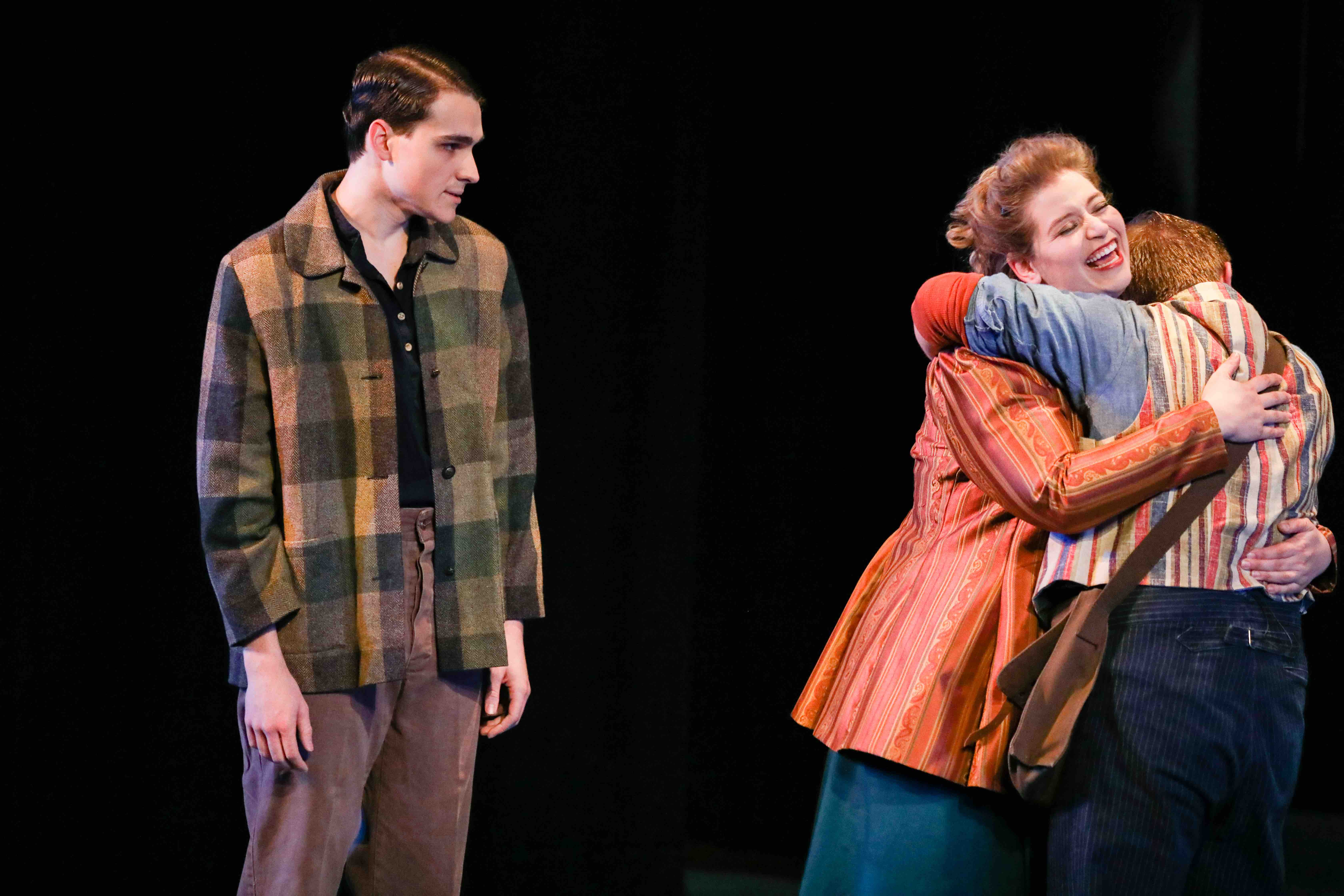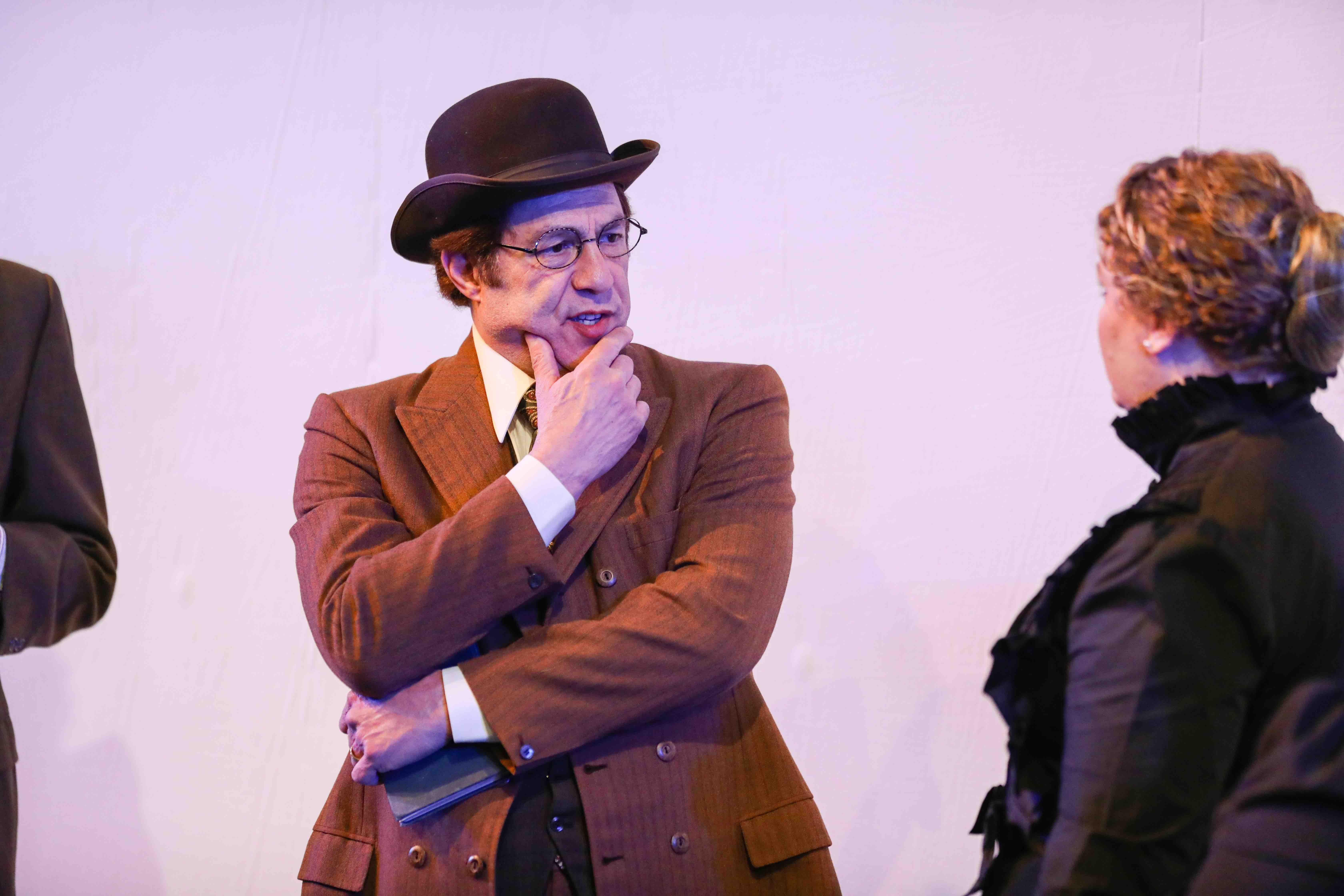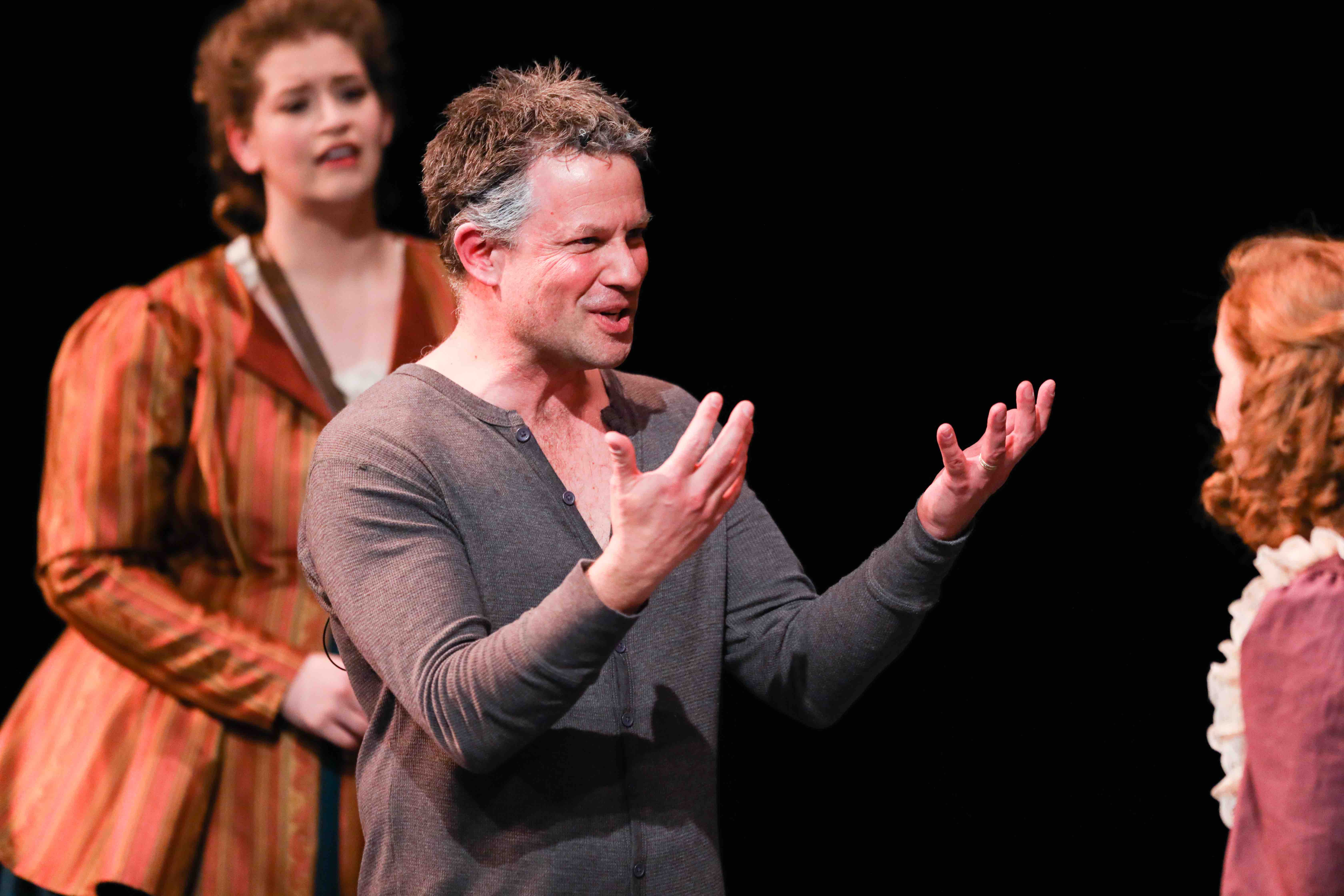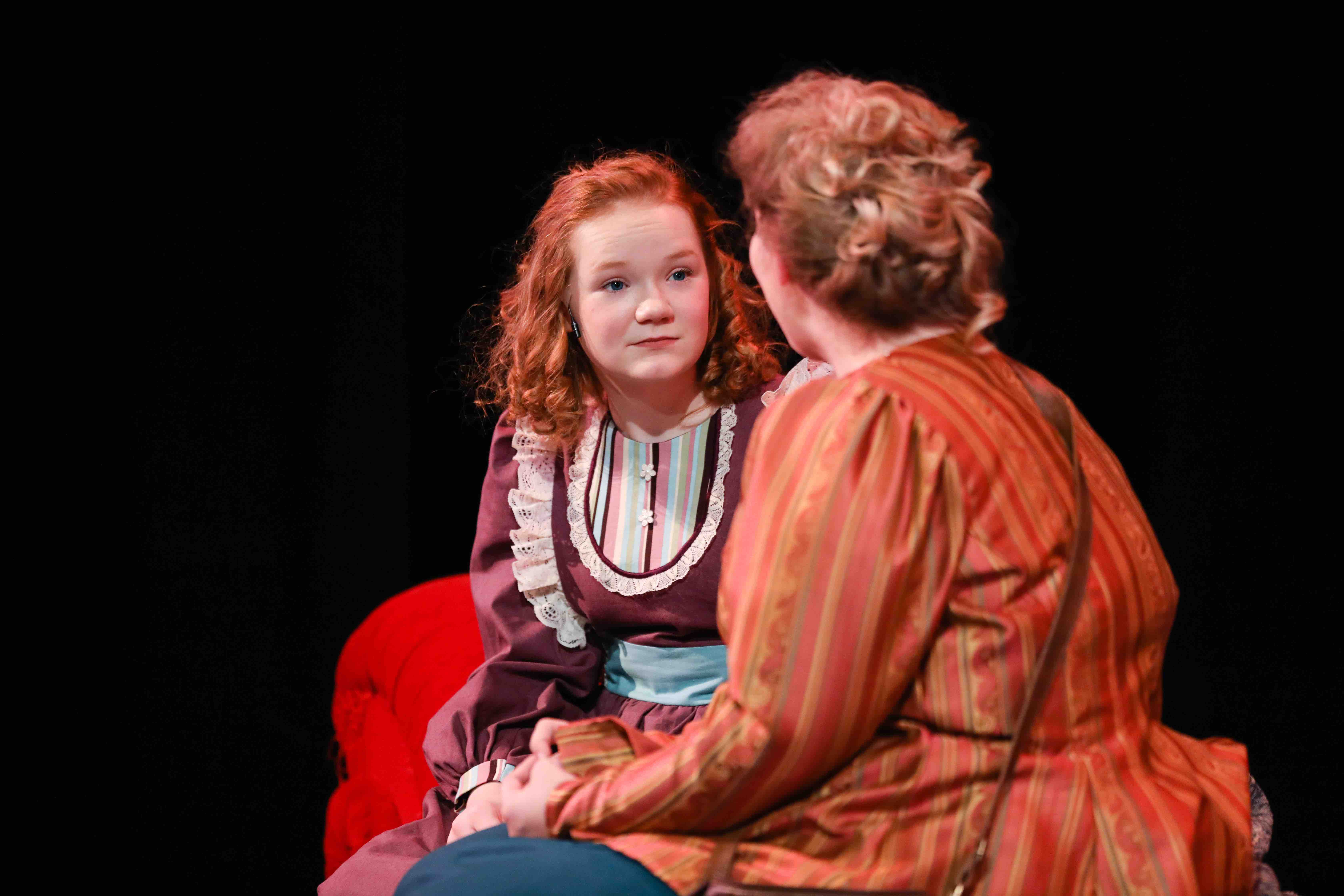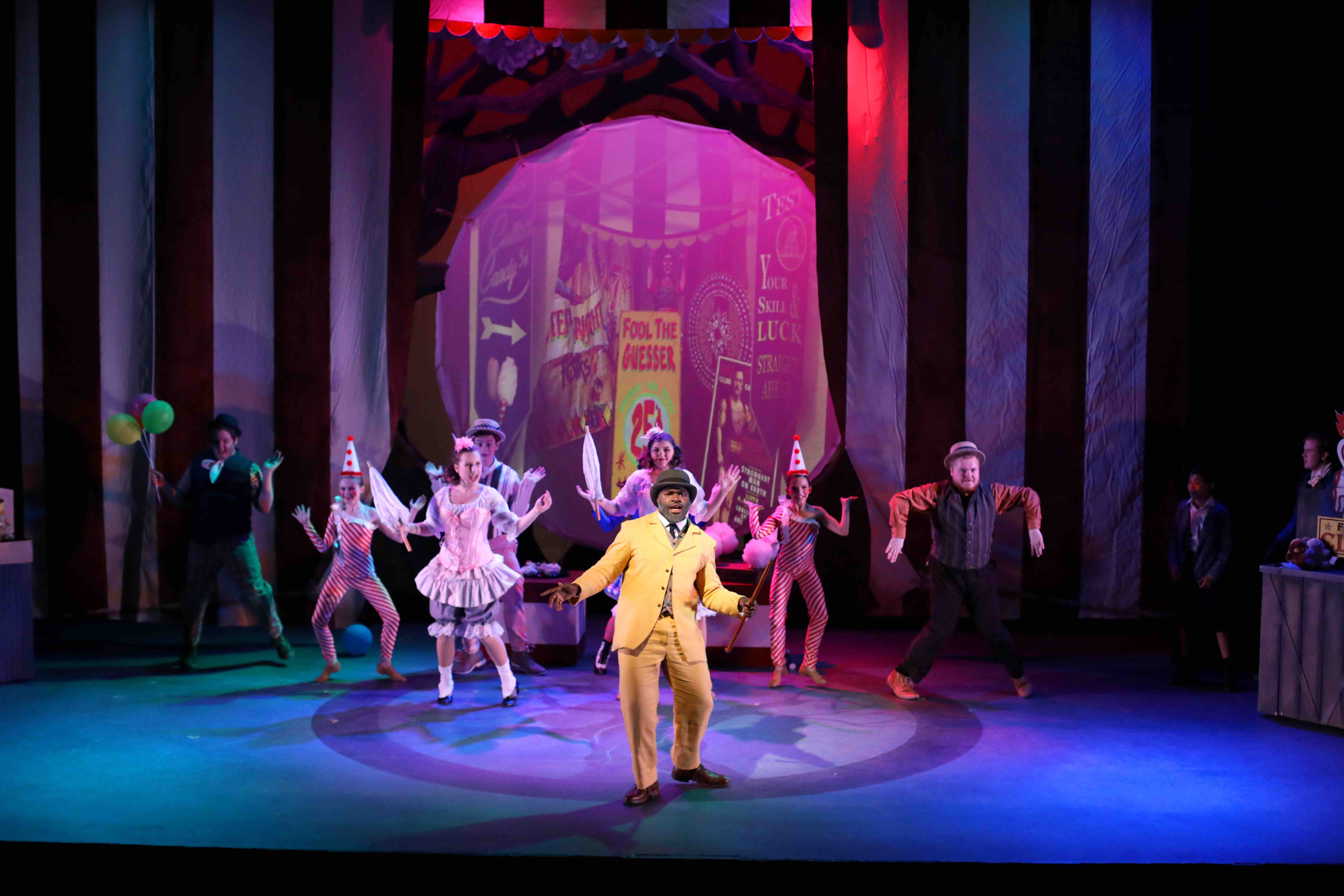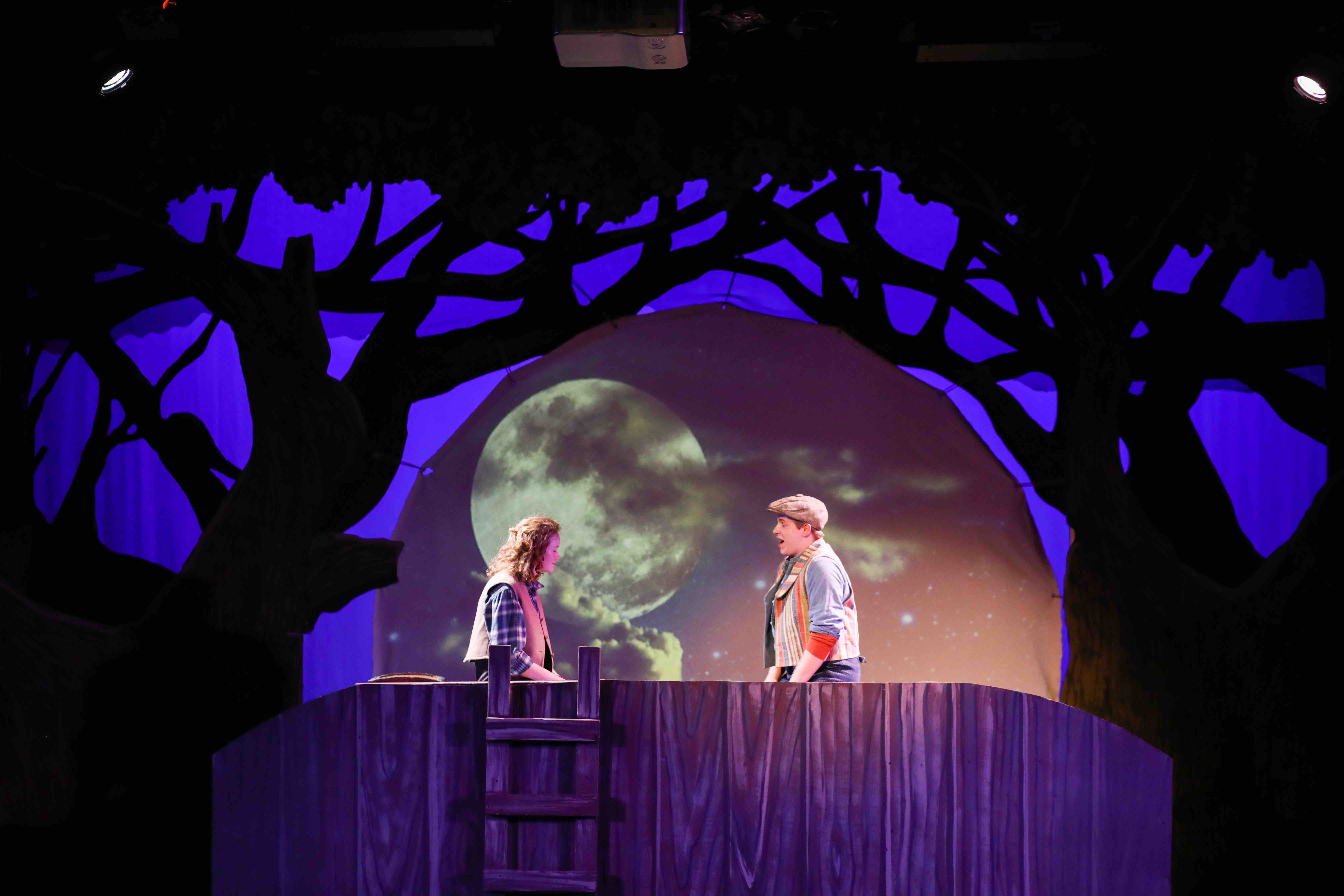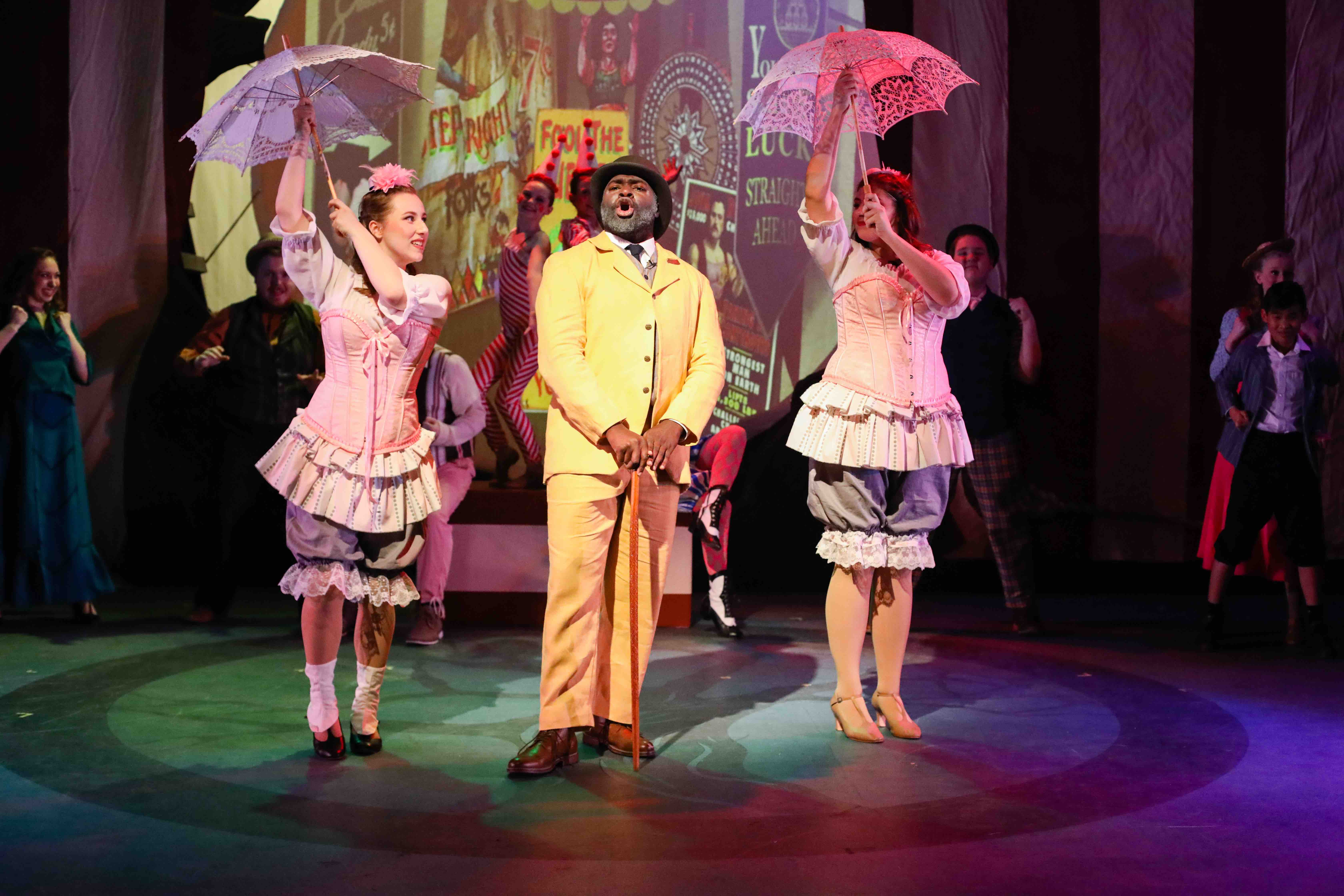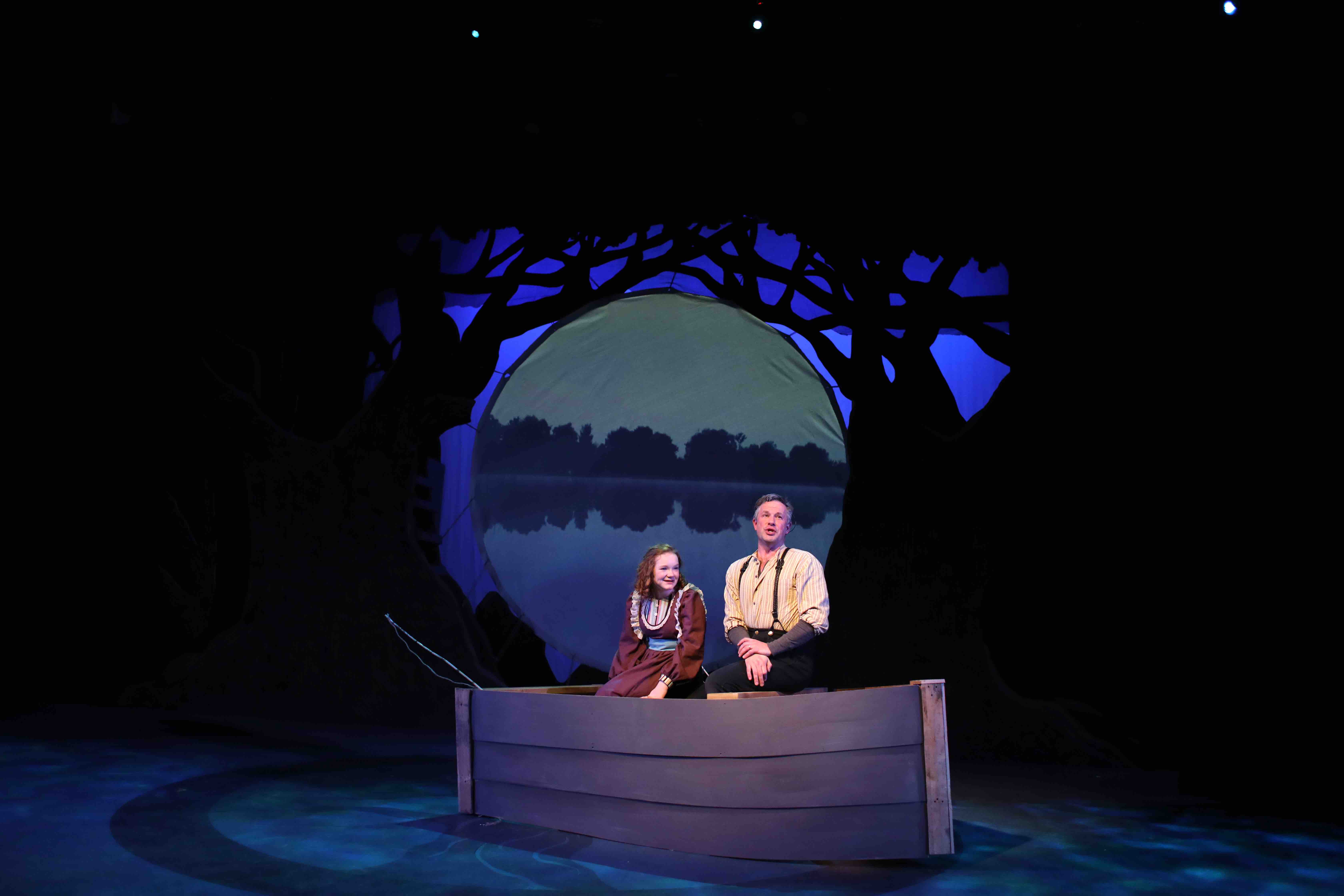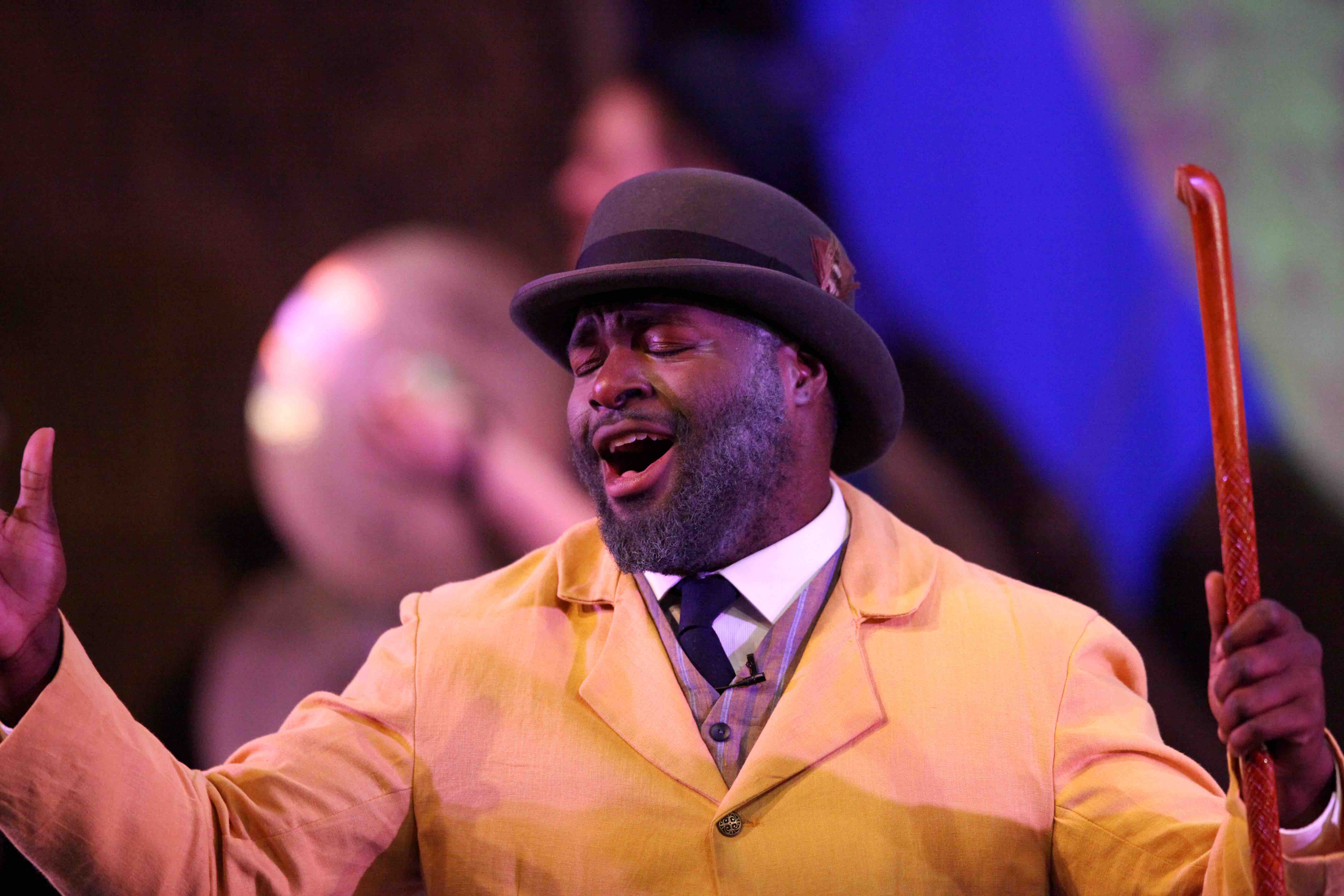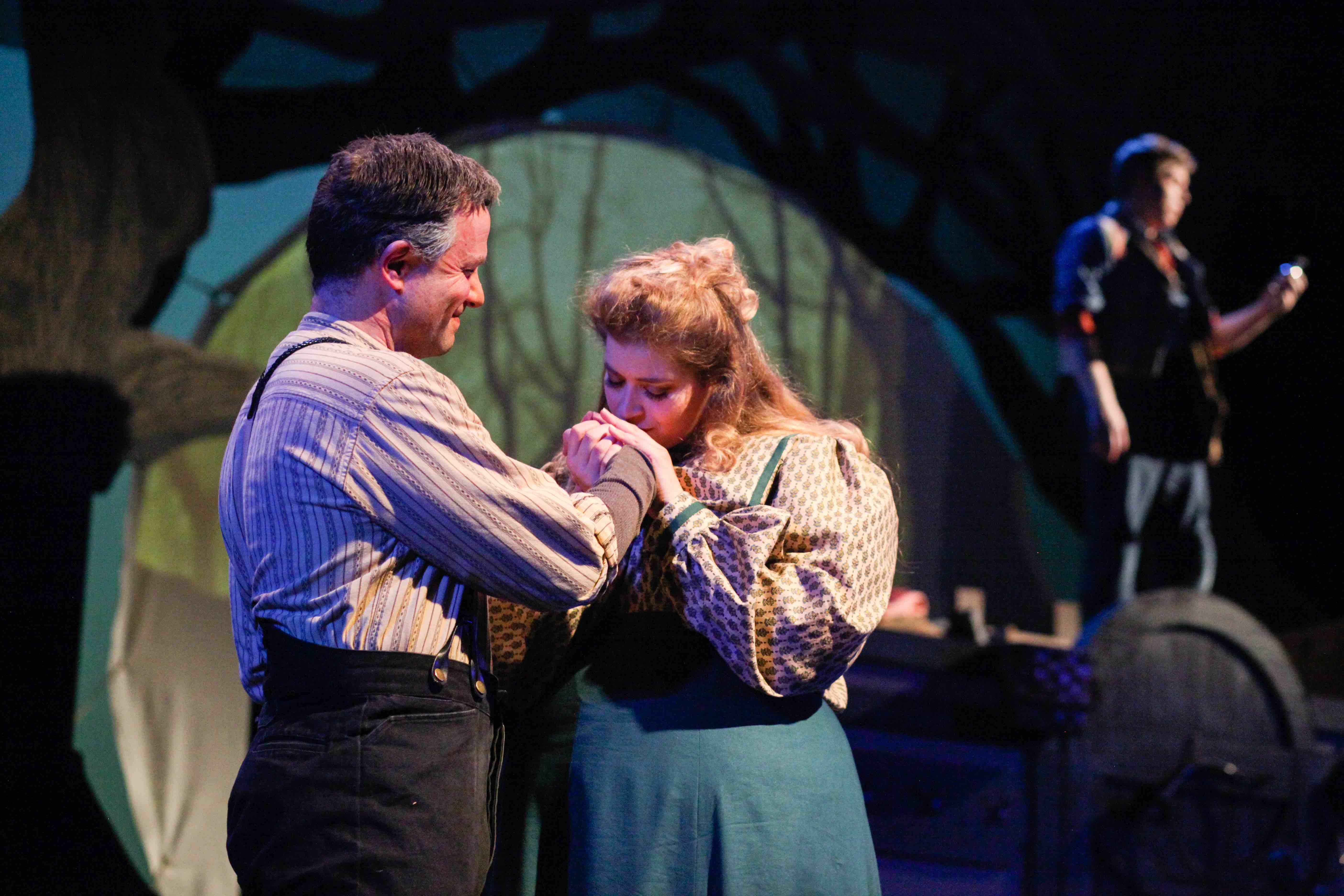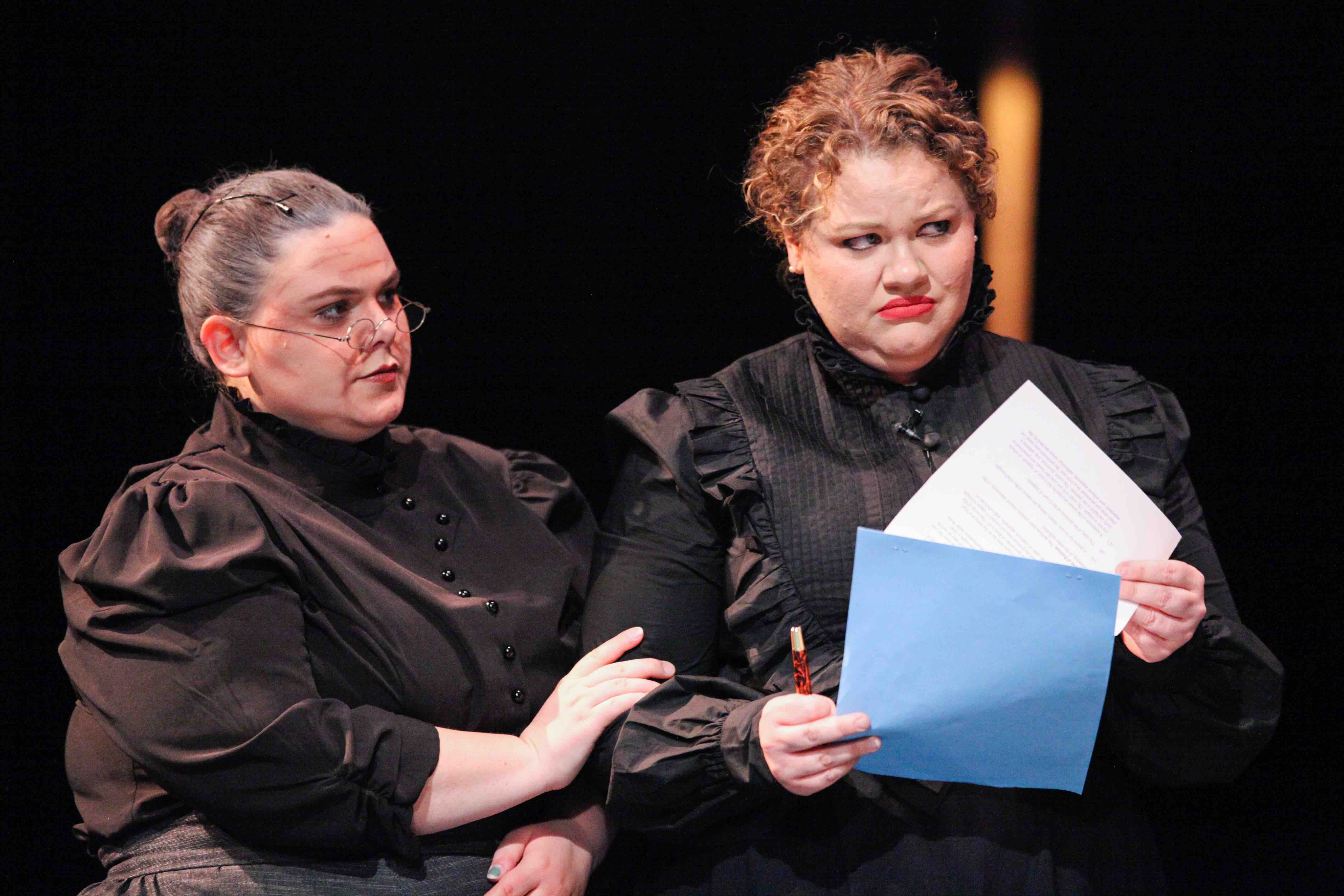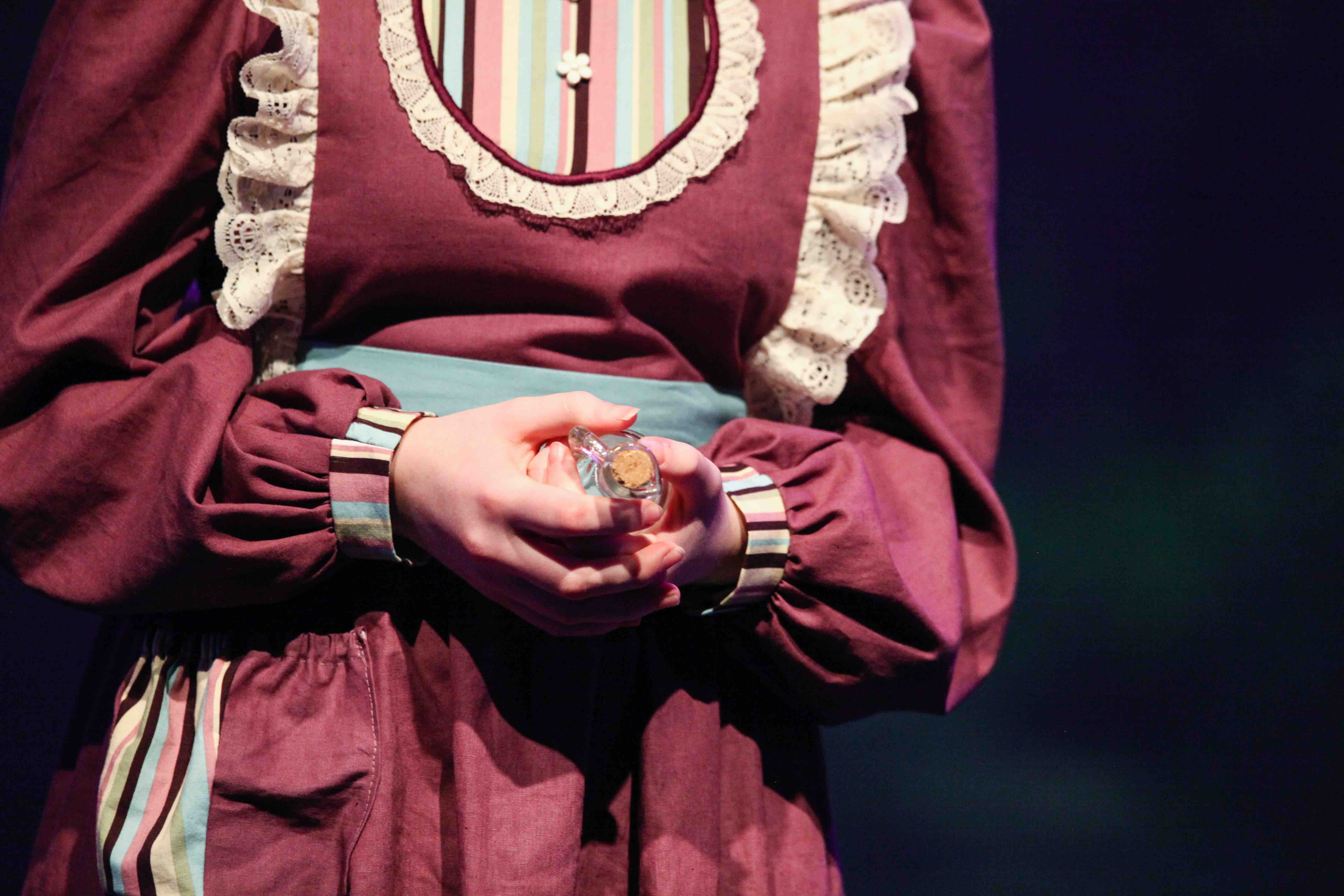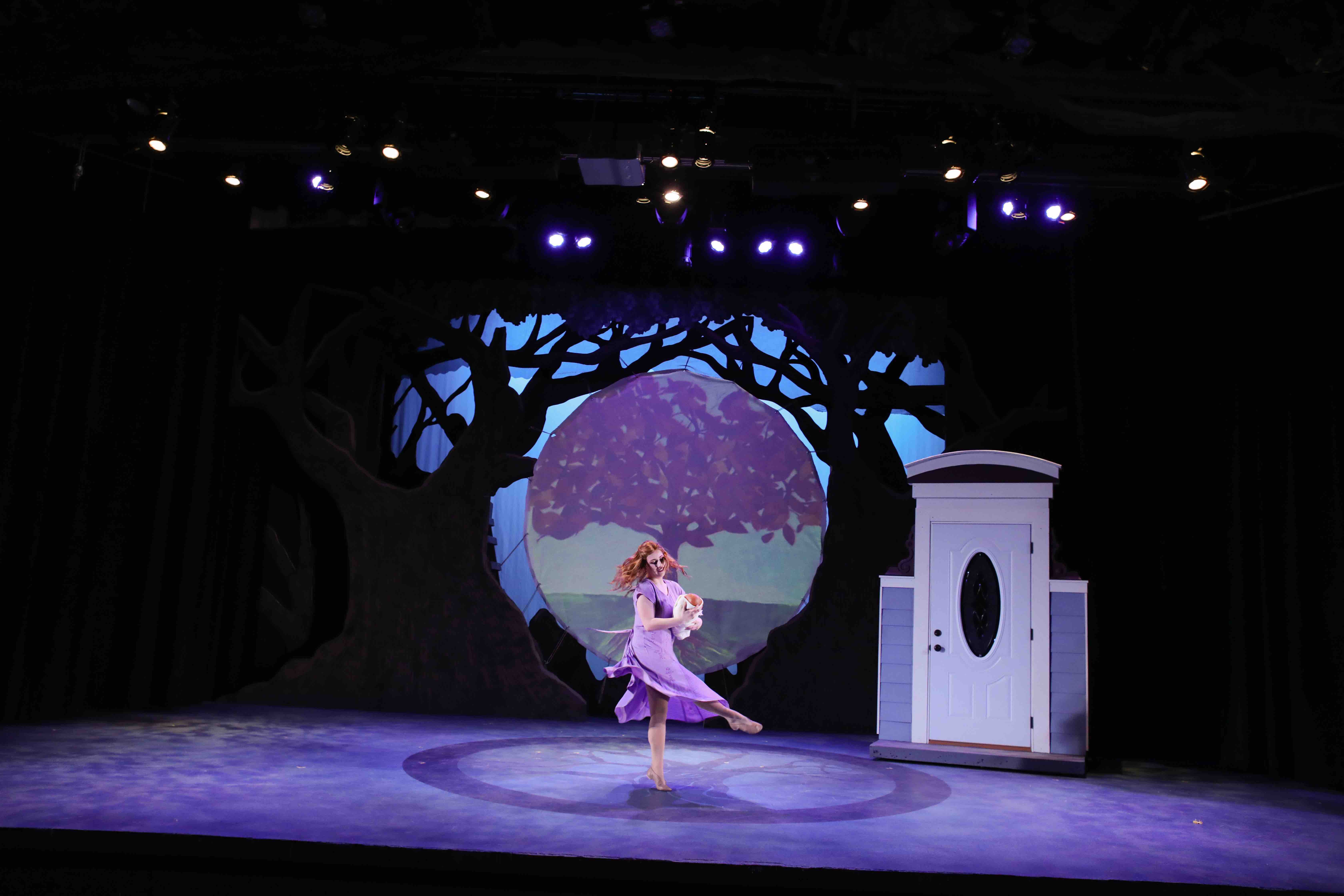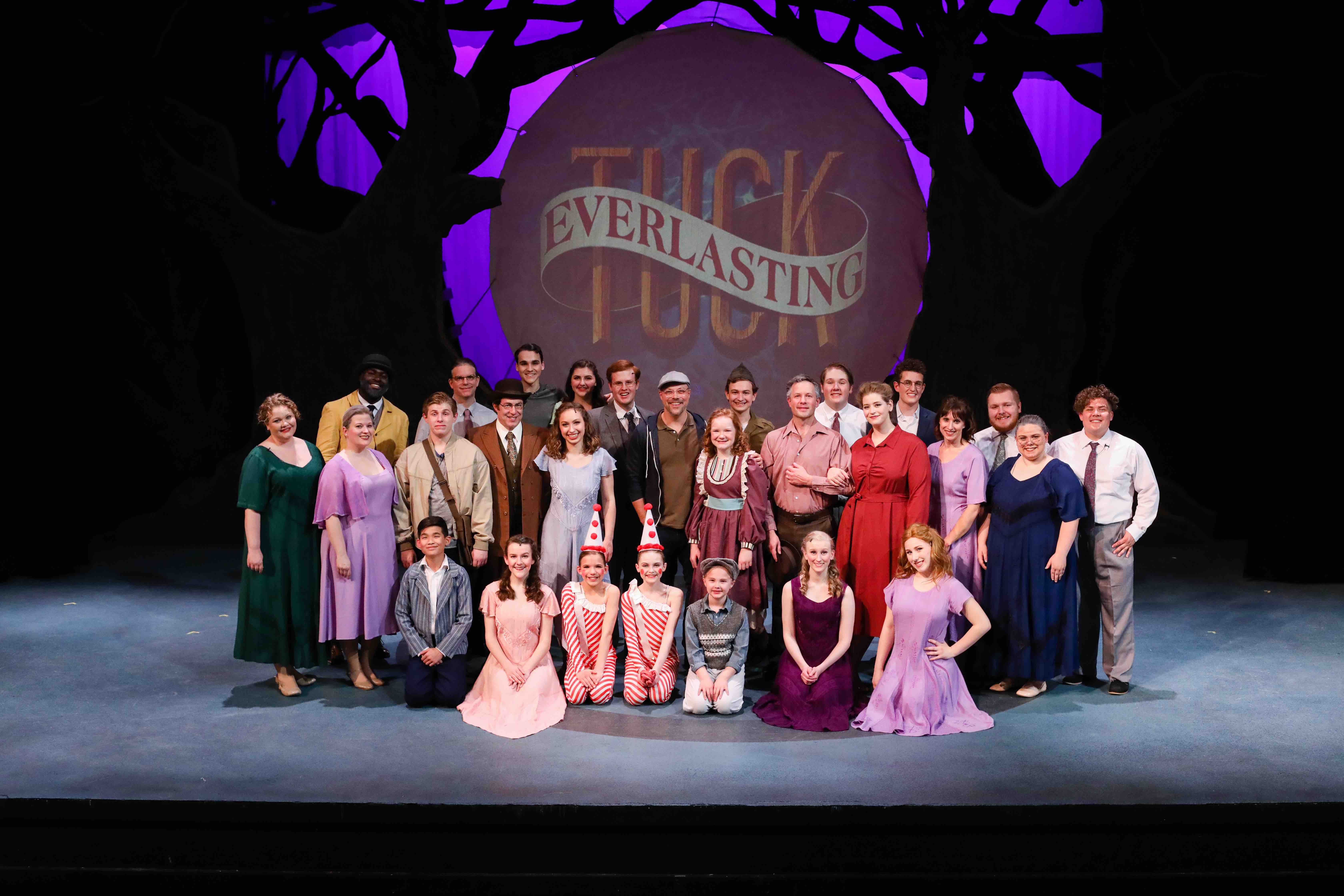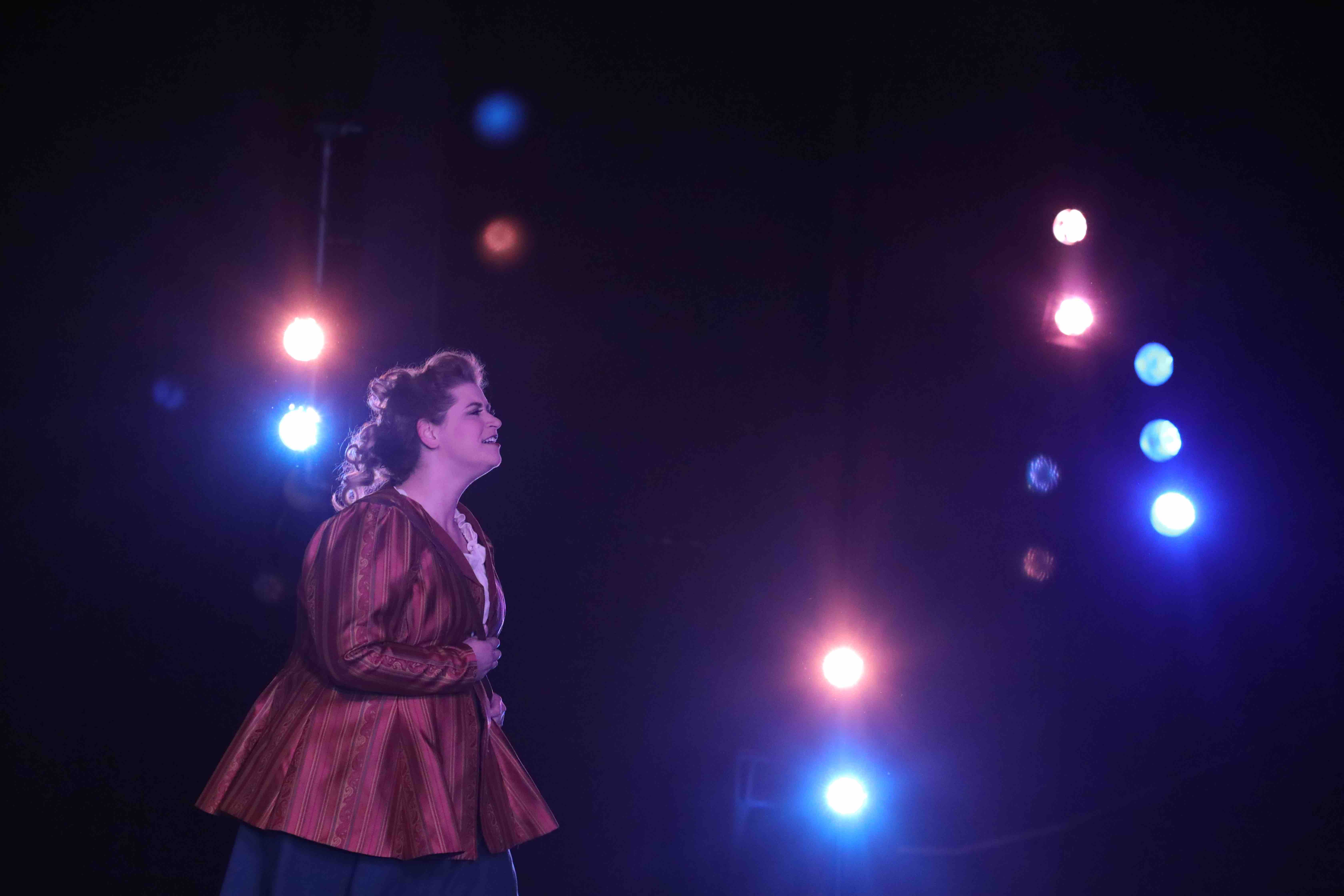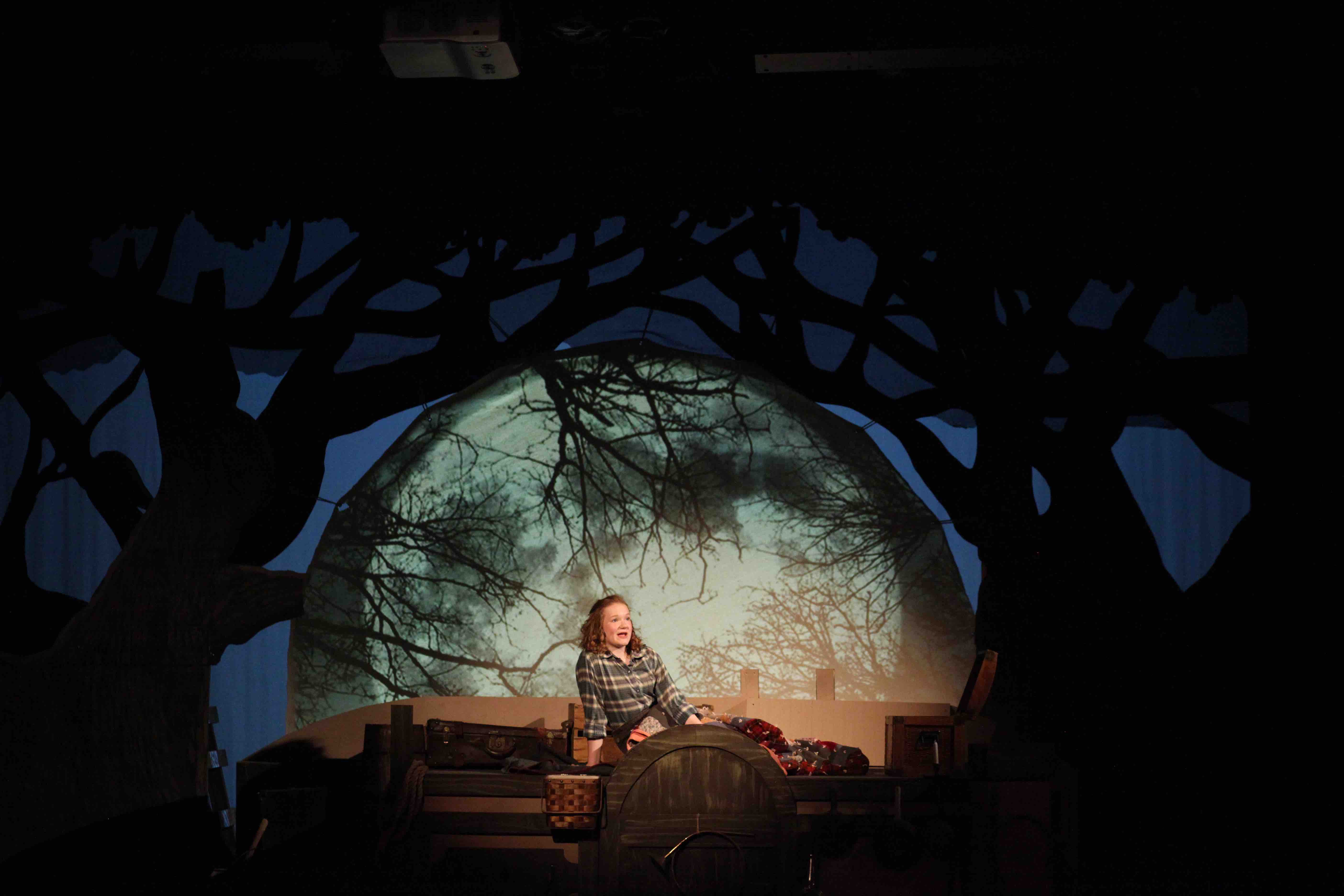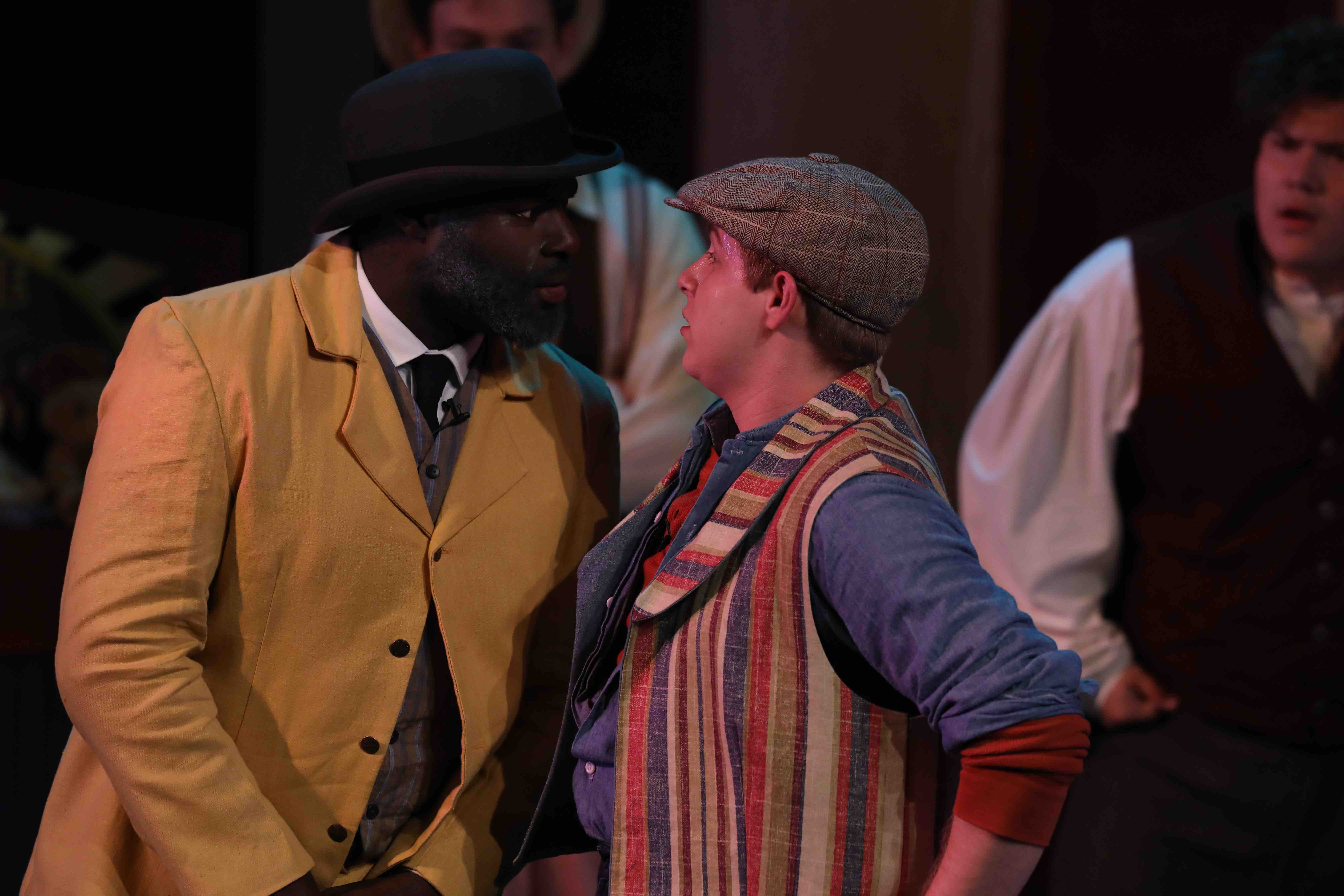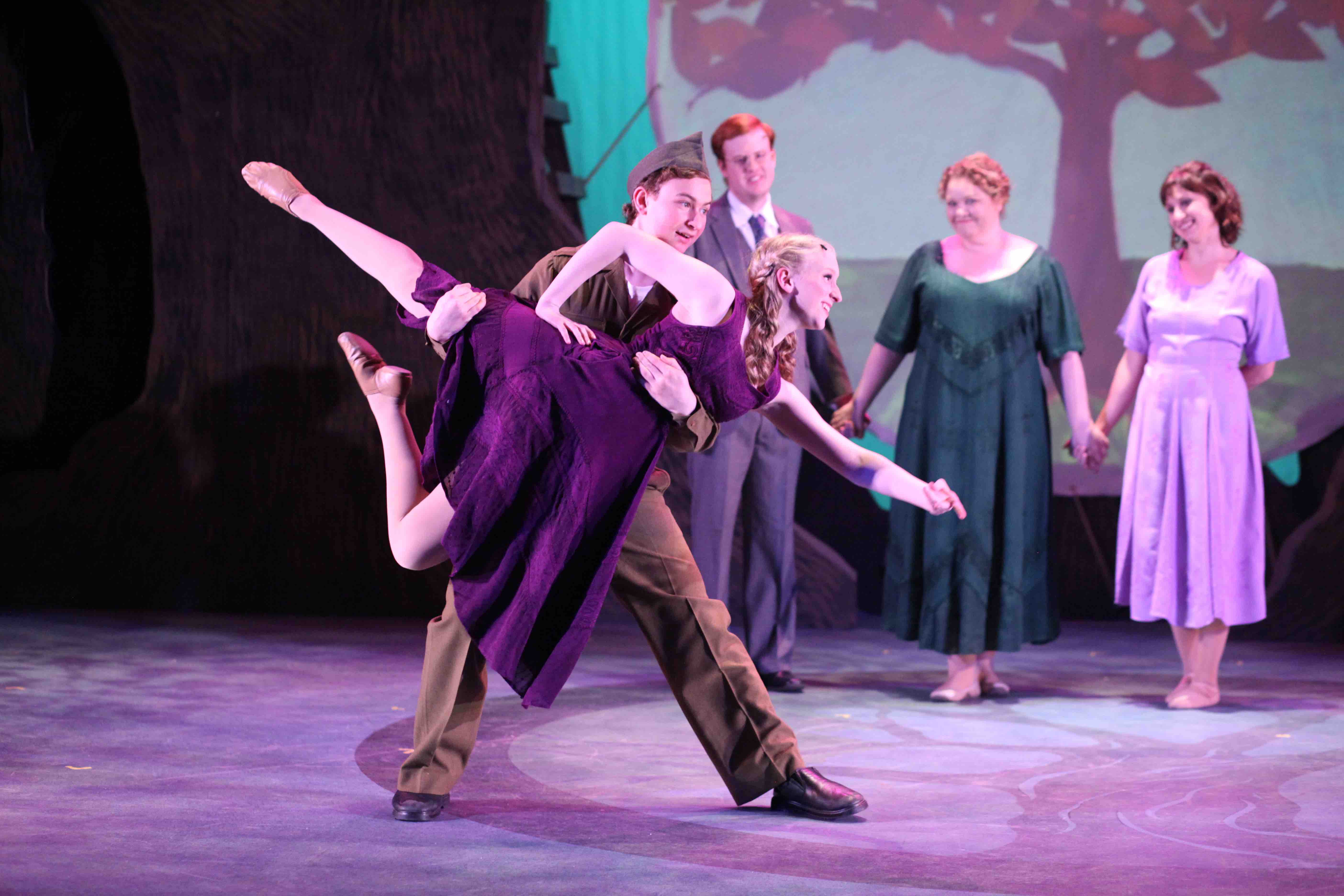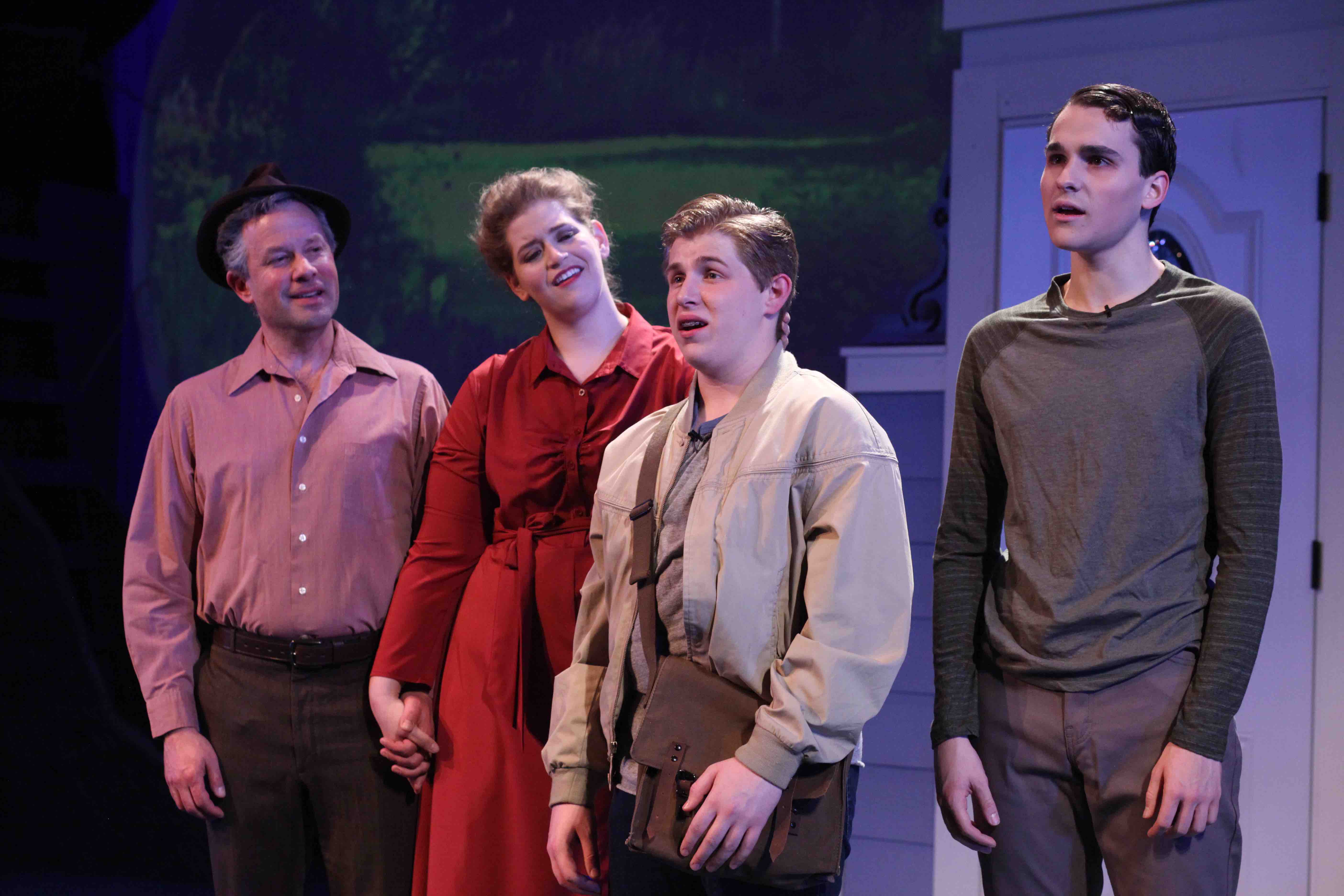 April 6-22, 2018
Kephart Theatre
---
Tuck Everlasting
Book by Claudia Shear & Tim Federle
Music by Chris Miller and Lyrics by Nathan Tysen
Based on the novel Tuck Everlasting by Natalie Babbitt
The community theatre premiere of this heartwarming story with lyrics by Salina's own Nathan Tysen!
Join Winnie Foster as she seeks the feast of life beyond the boundaries of her white picket fence. There she discovers the magical Tuck family, and their secret of never-ending youth. But there is a price. Is Winnie willing to pay it?
SPONSORED BY WELLS FARGO ADVISORS & CROWN DISTRIBUTORS
Winnie Foster: McKynlee Stecklein
Betsy Foster 'Mother': Kat Shaft
Nana: Paula Rolph
Jesse Tuck: Ethan Badders
Miles Tuck: Nick Salem
Mae 'Ma Tuck': Erin Gallion
Angus 'Pa Tuck': Eric Cole
Man in the Yellow Suit: Christian McQueen
Constable Joe: Joe McMurray
Hugo: Nathan Zimmerman
Featured Ballerina: Jessica Polzella
Brett Baldwin
Kieran Boeger
Brody Carrasco
Ellie Flynn
John Hendrick
Carolyn Gutsch
Nelson Gutsch
Callan Hall
Braedon Jackson
Cathie Norris
Madeline Paradis
Brynn Shaft
Jacob Sweet
Curtis Wedel
Courtney White
Lauren Zimmerman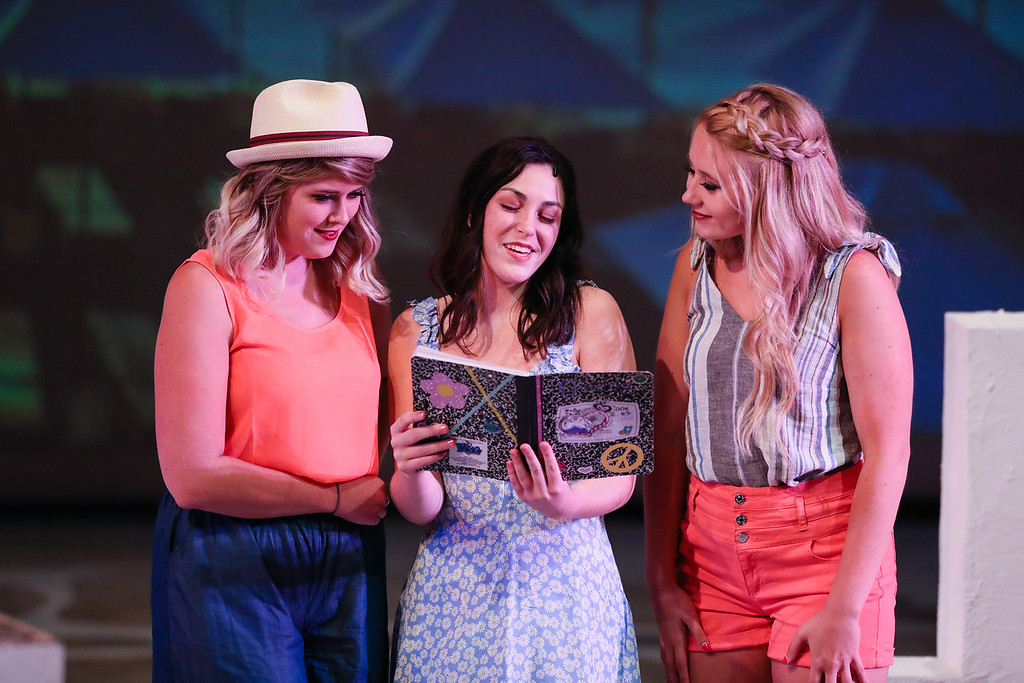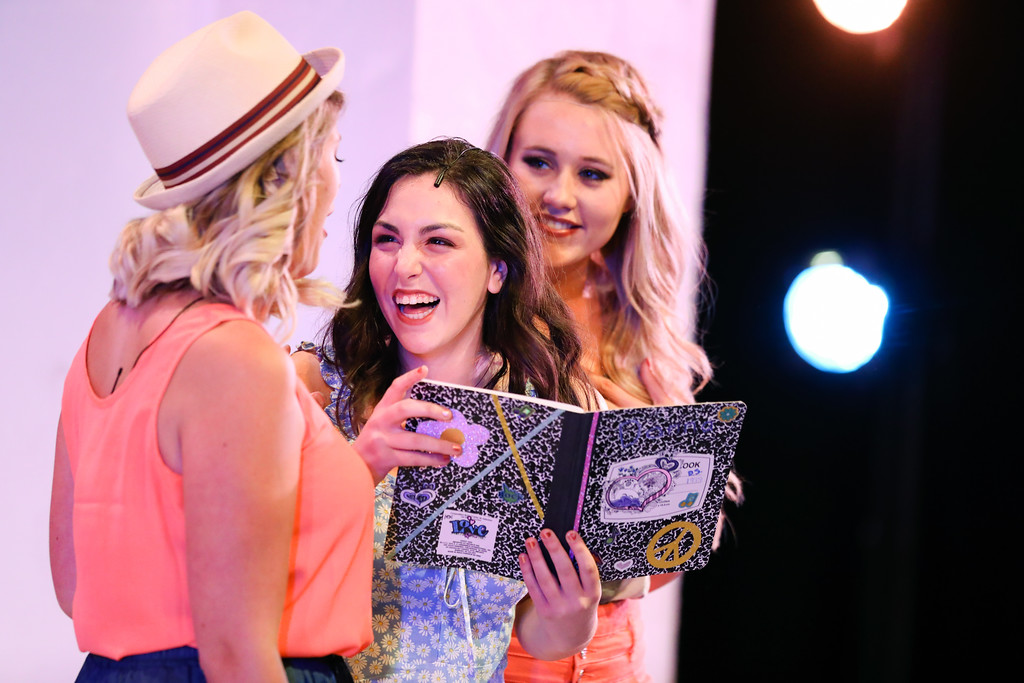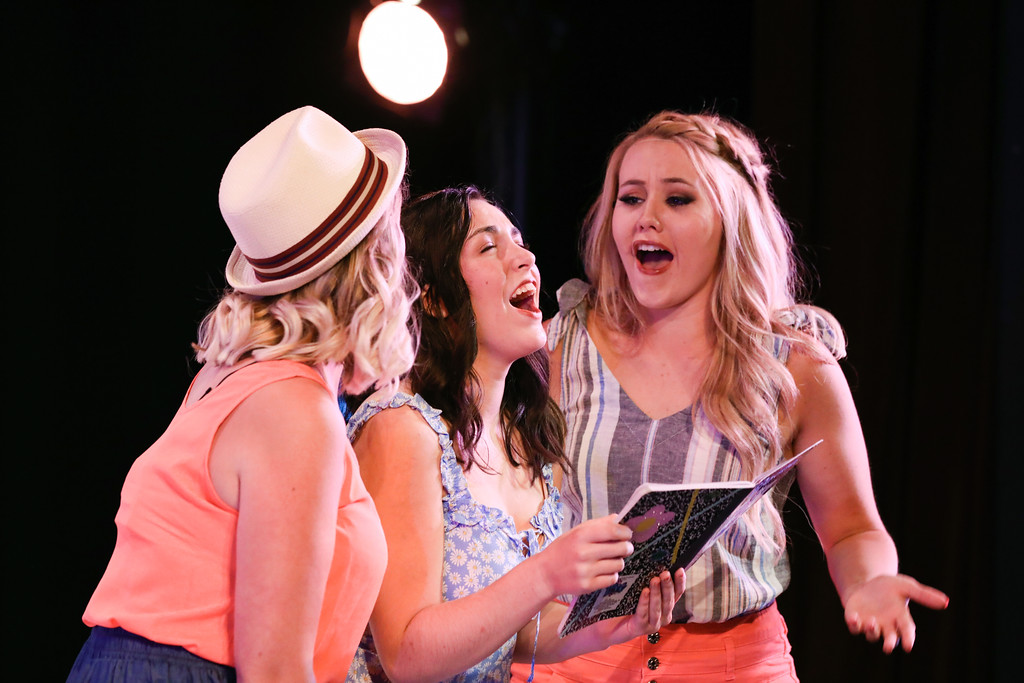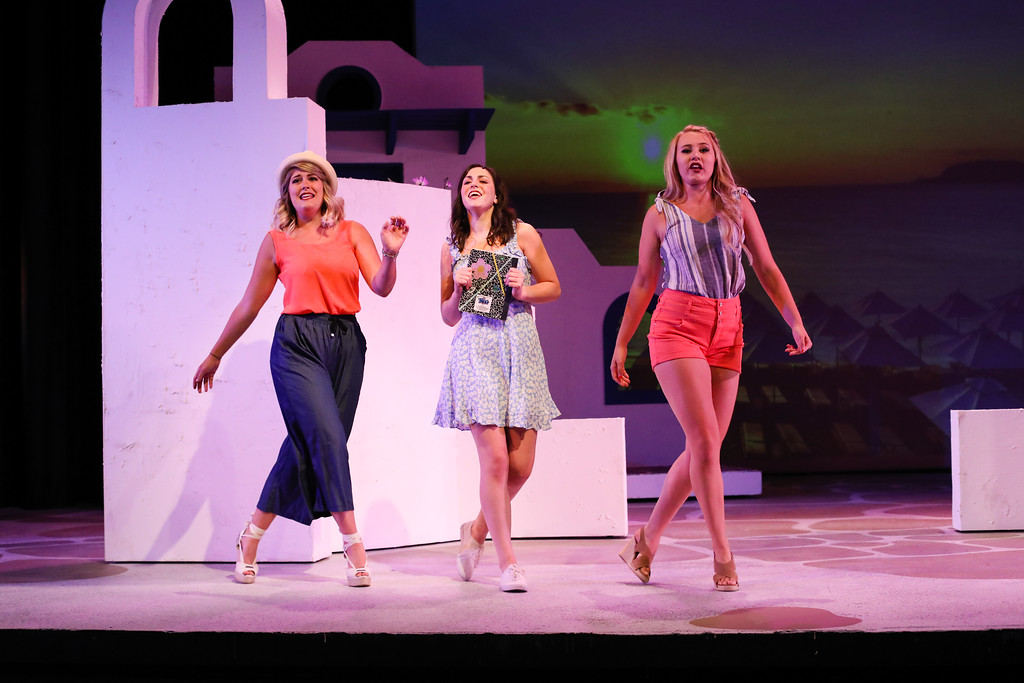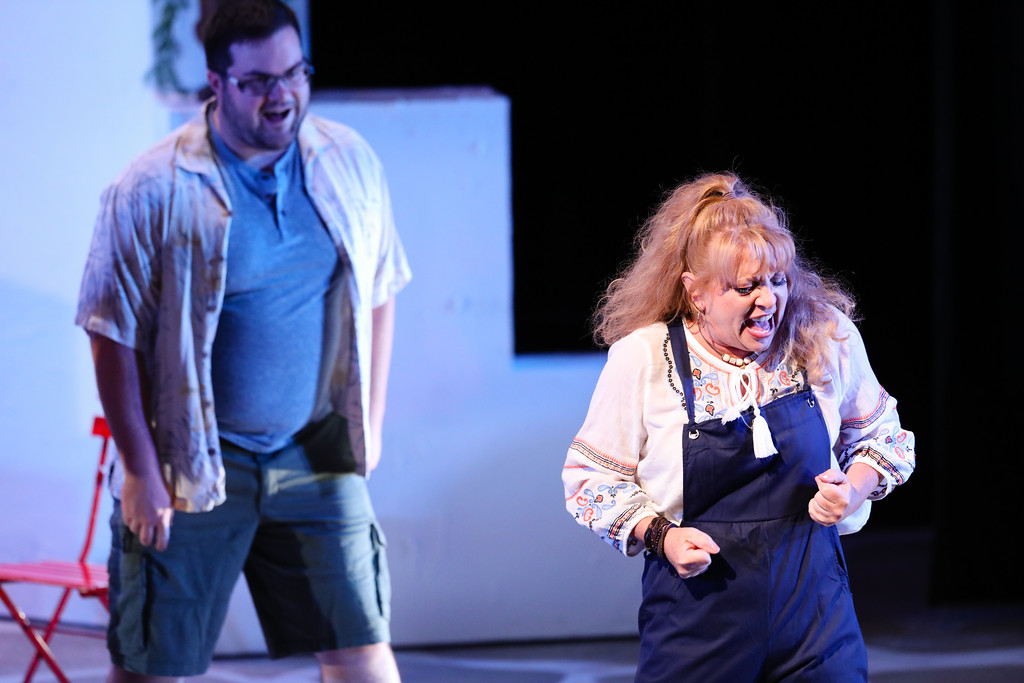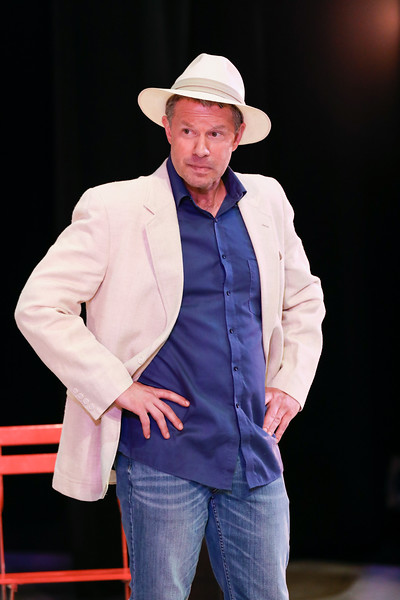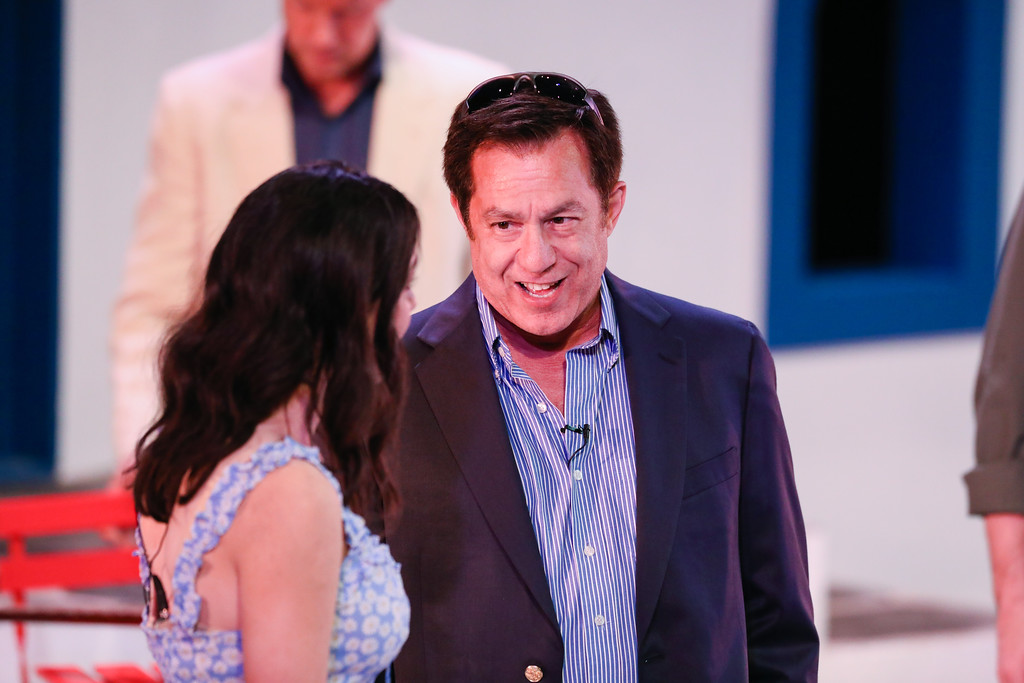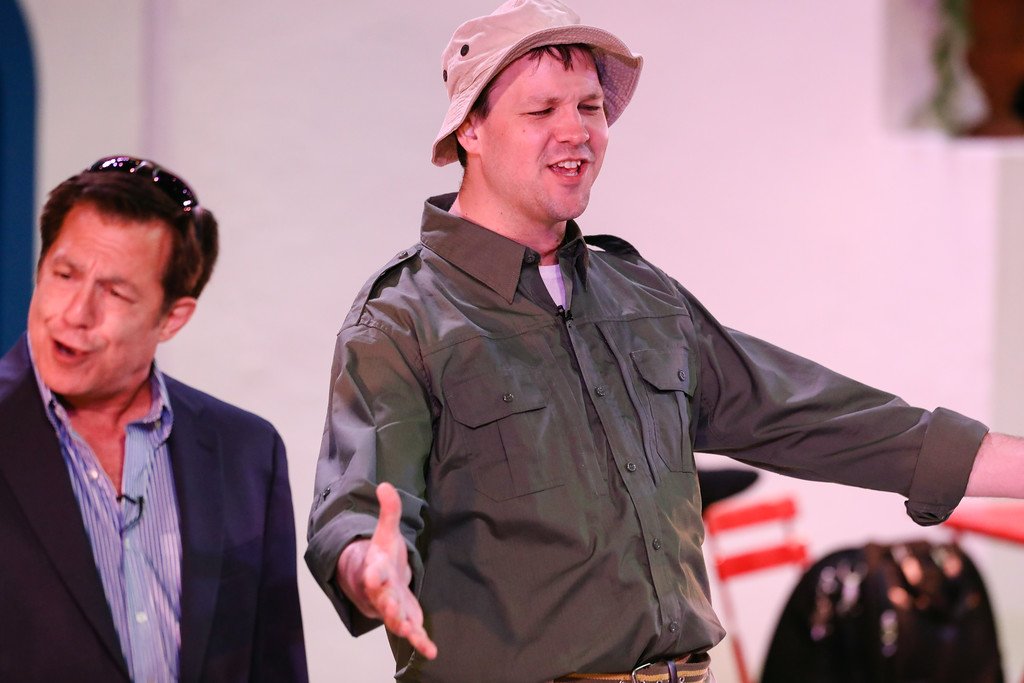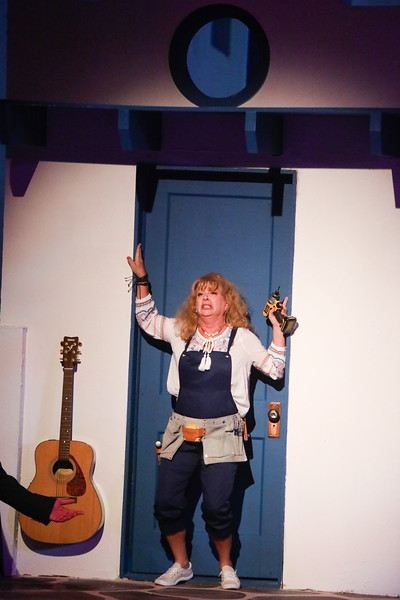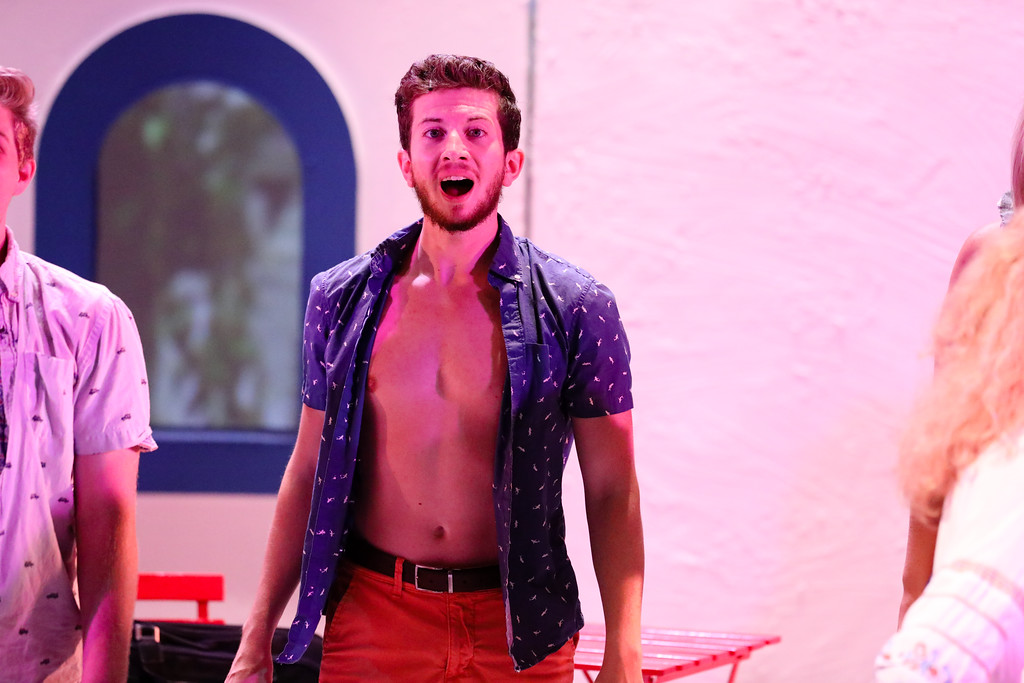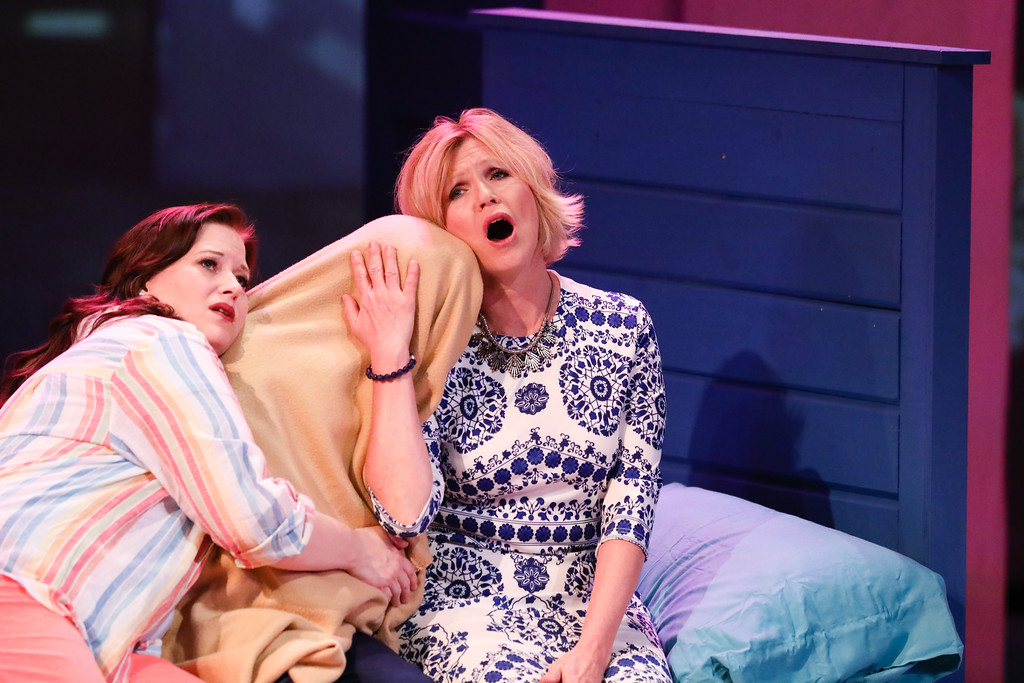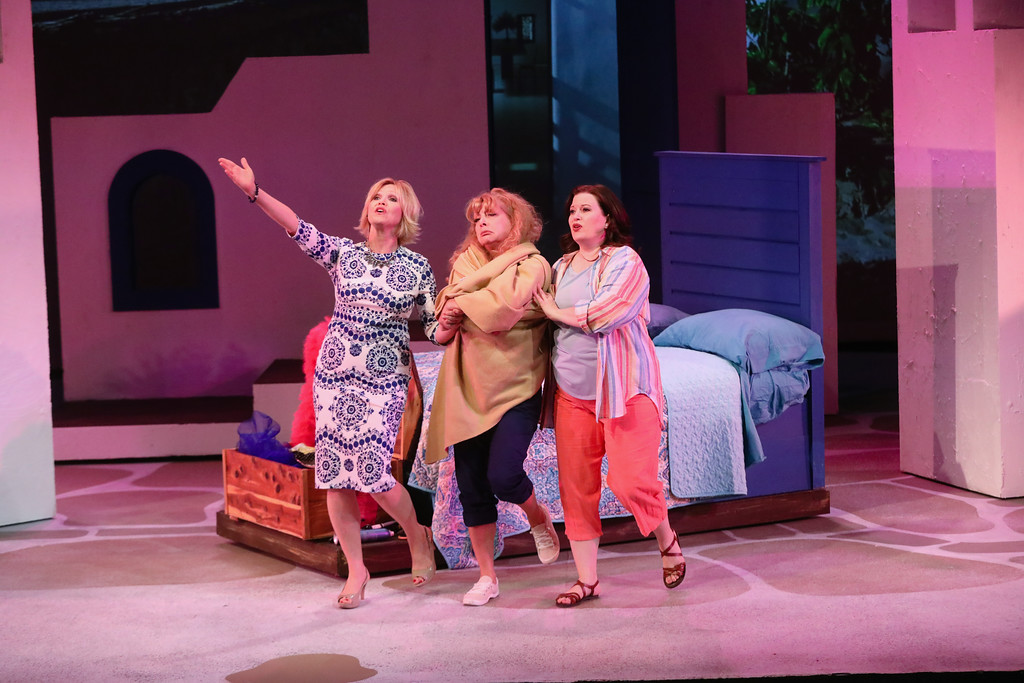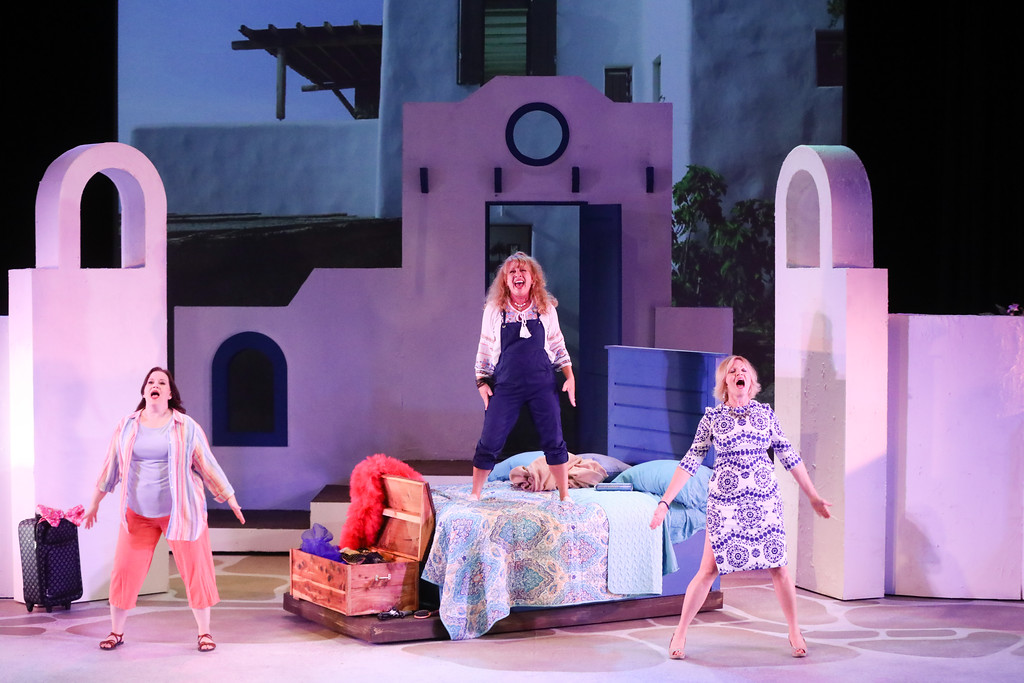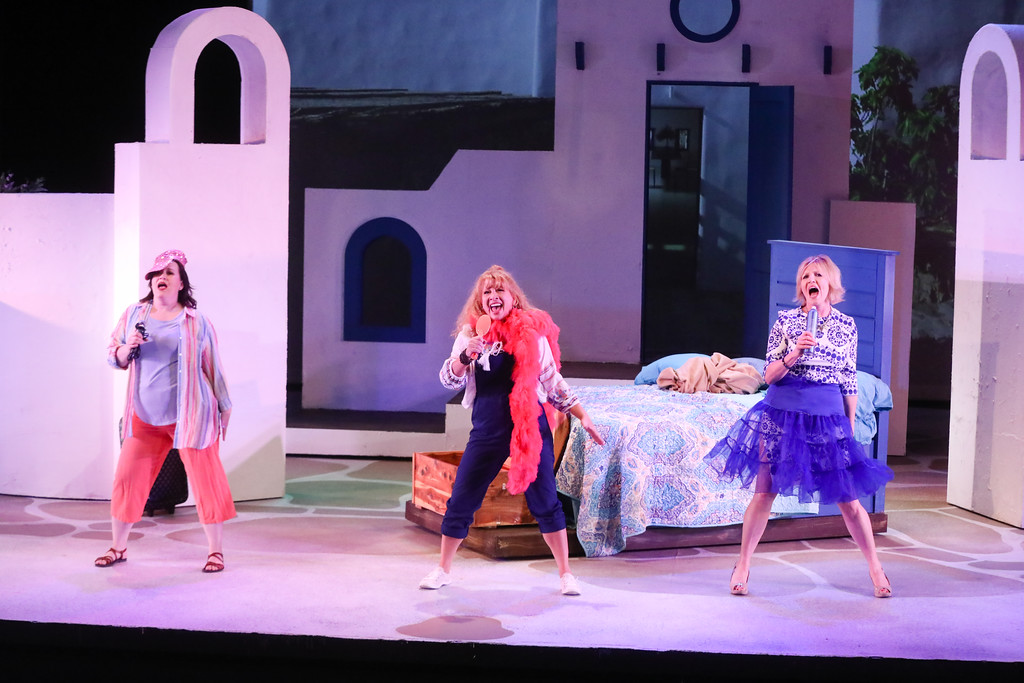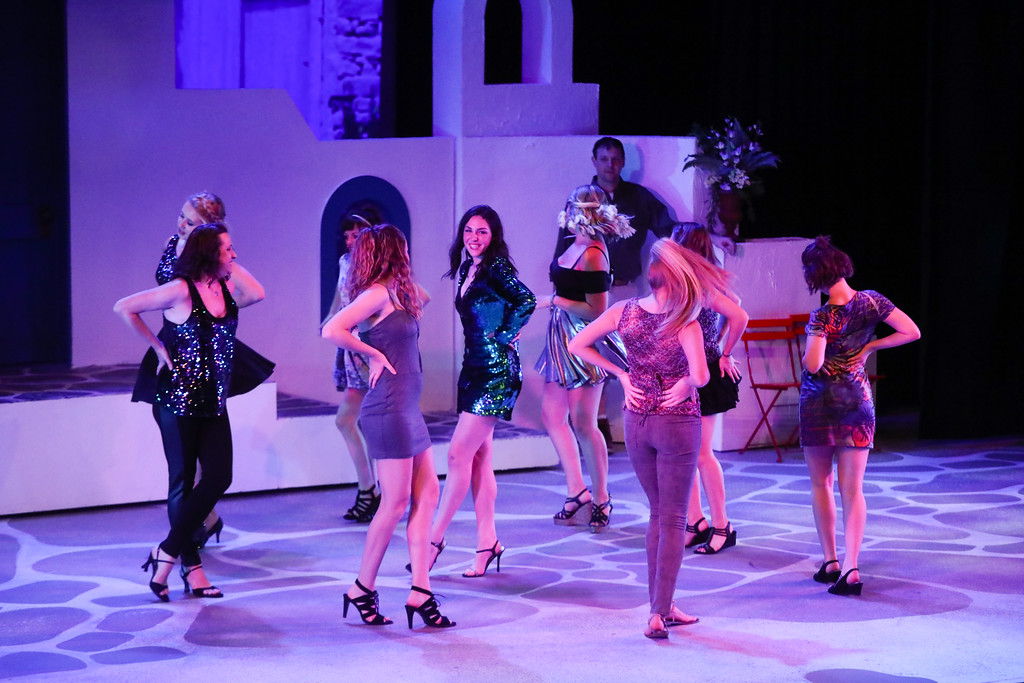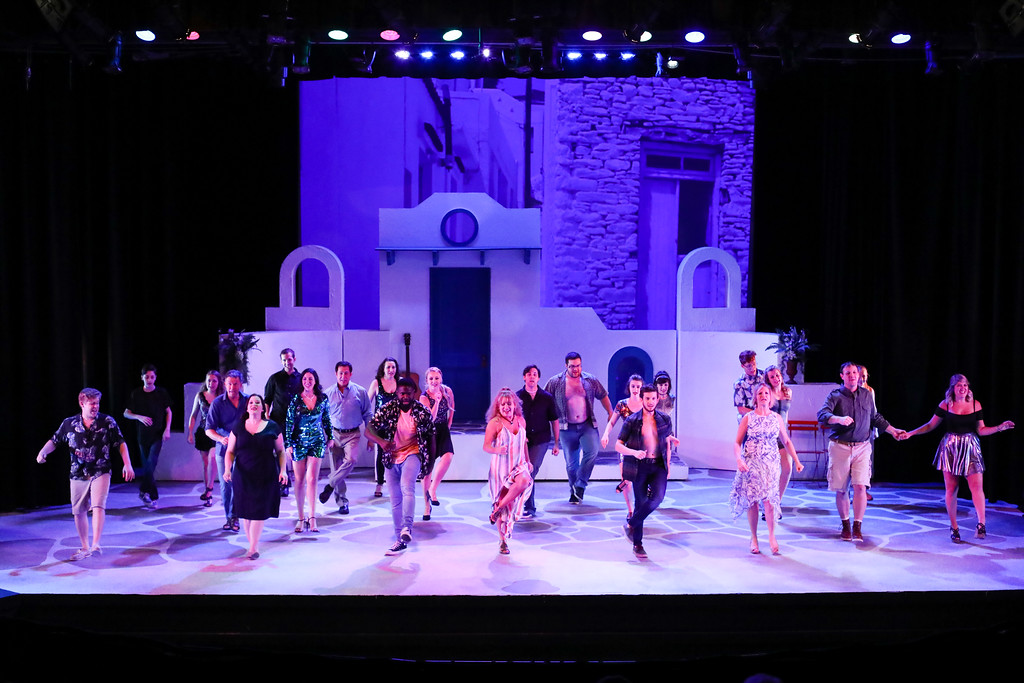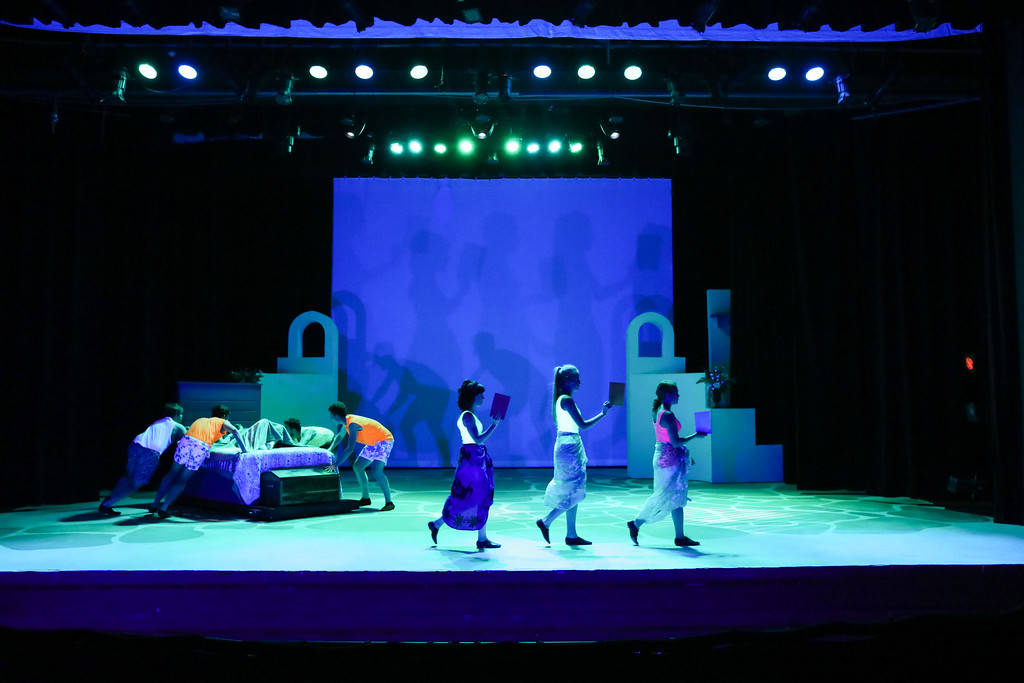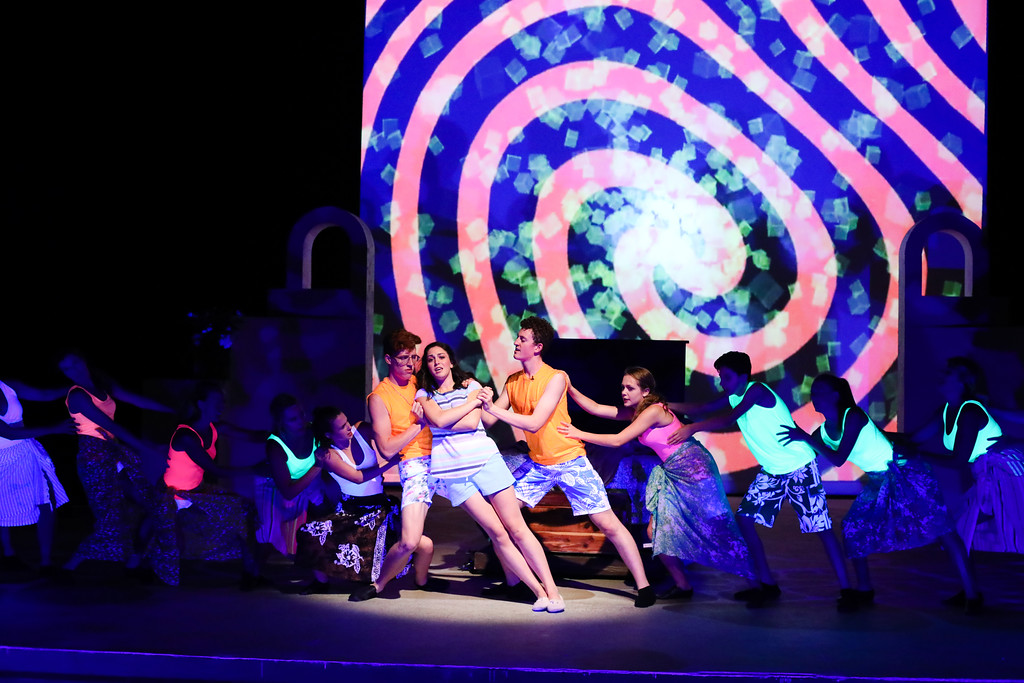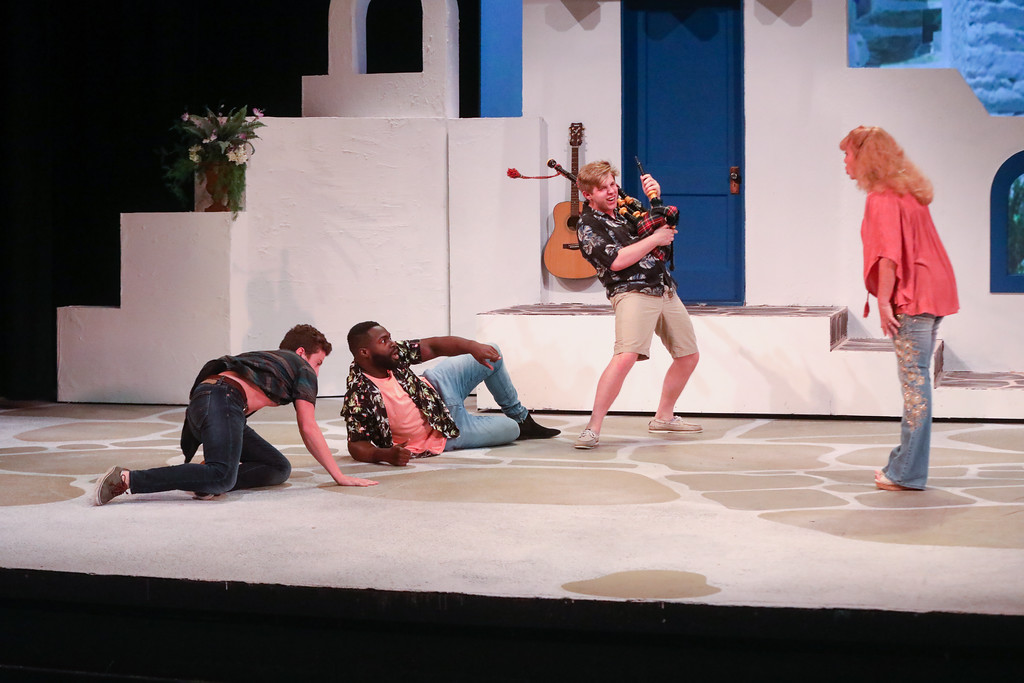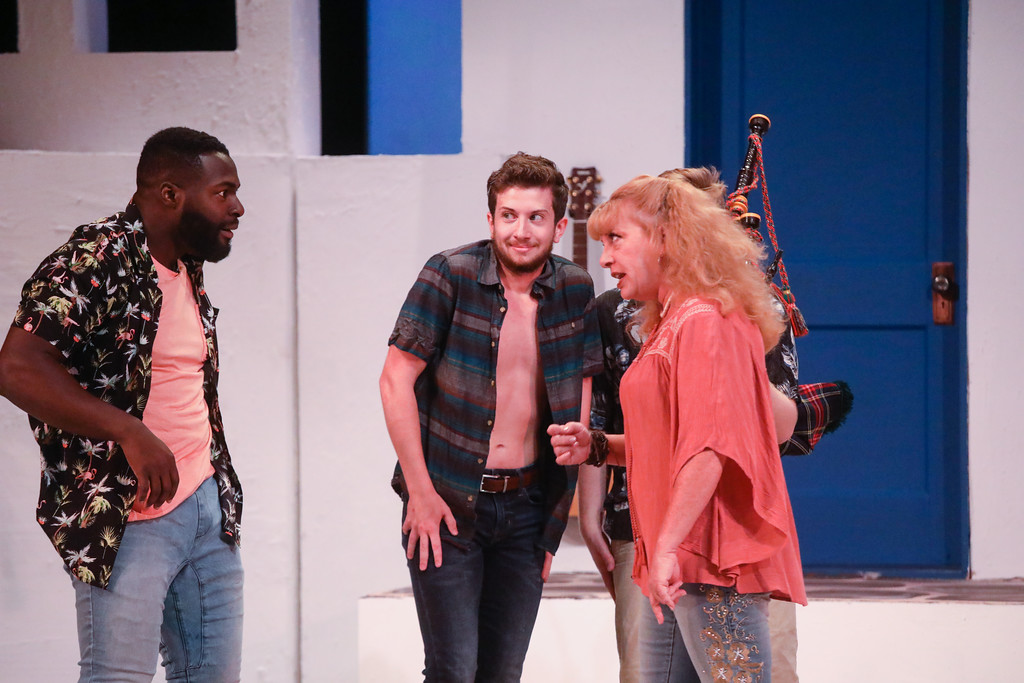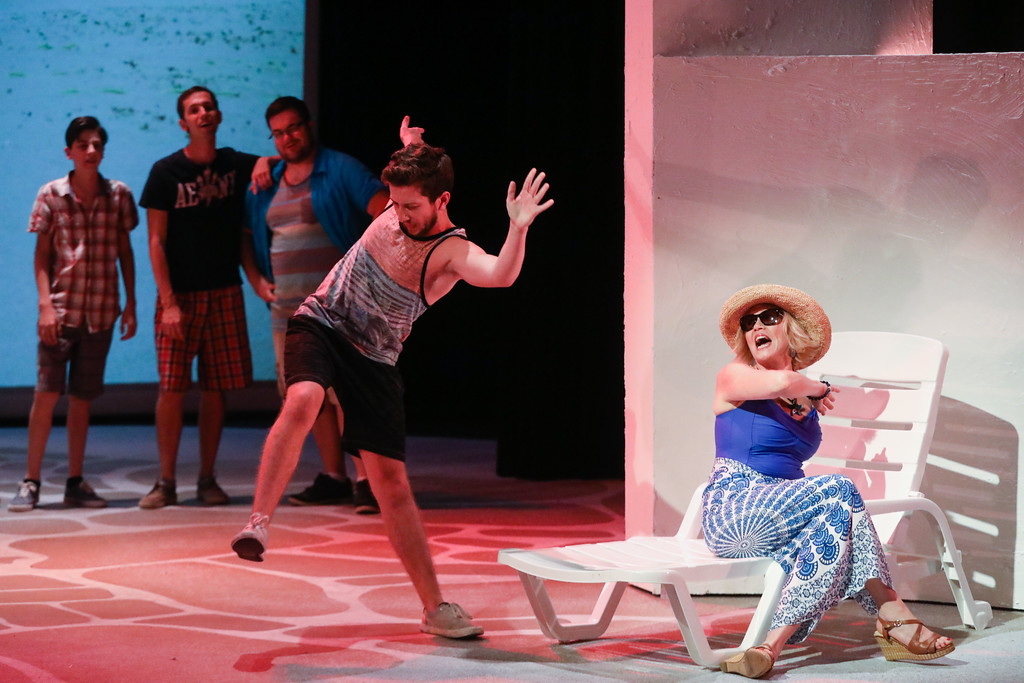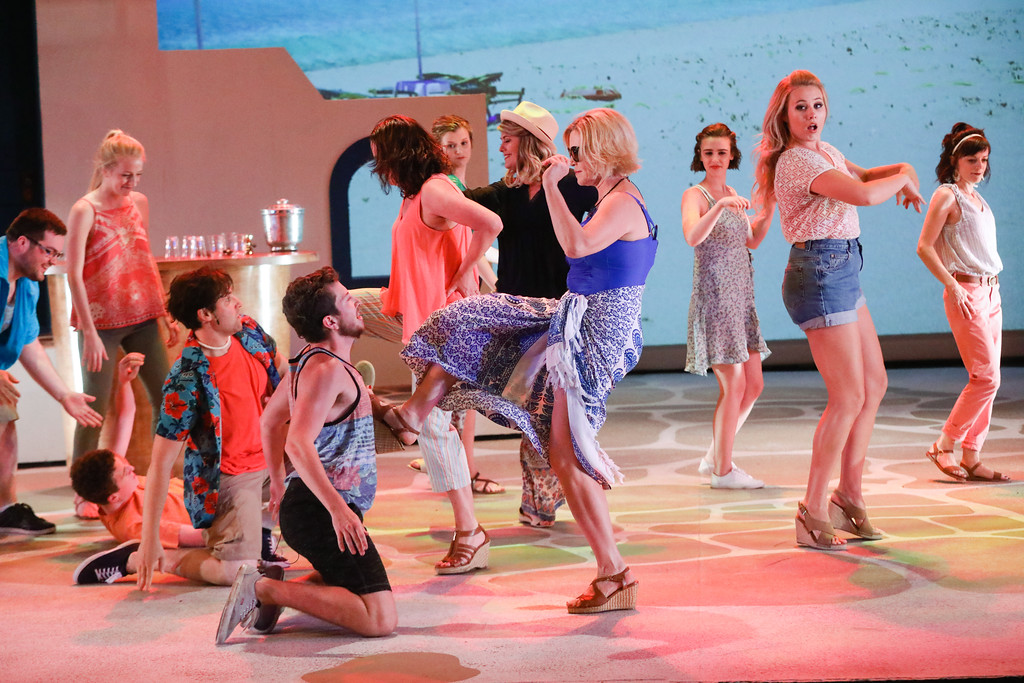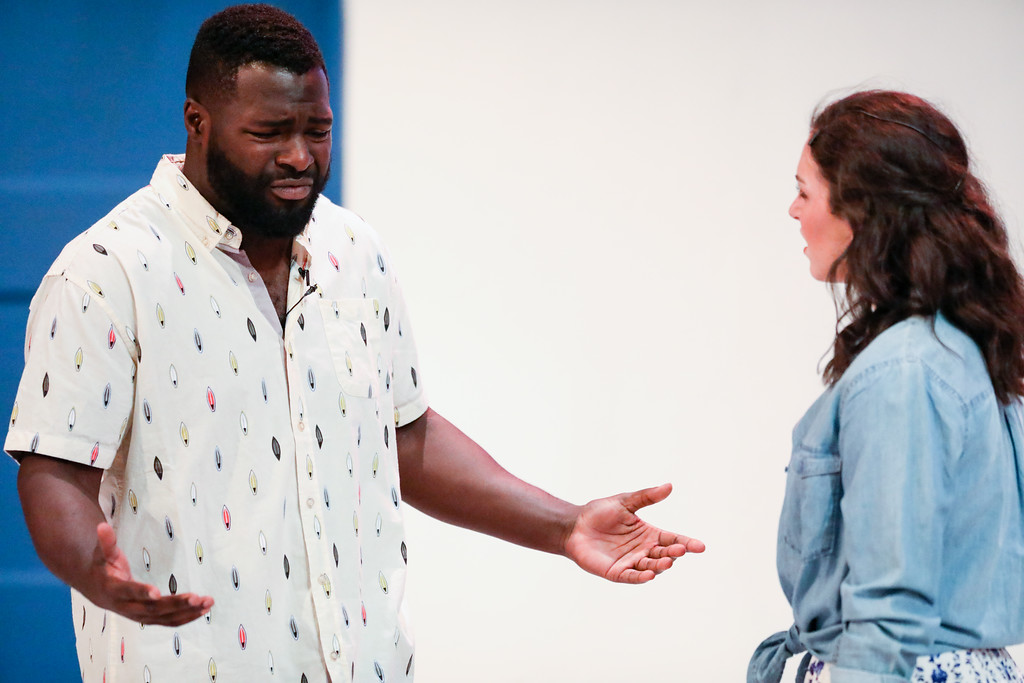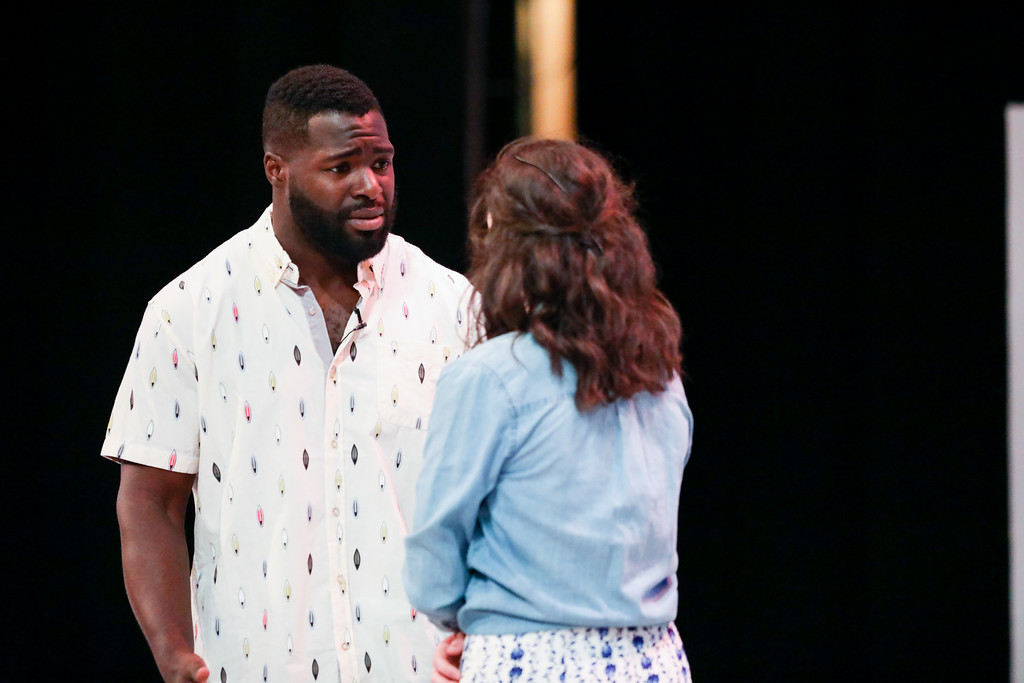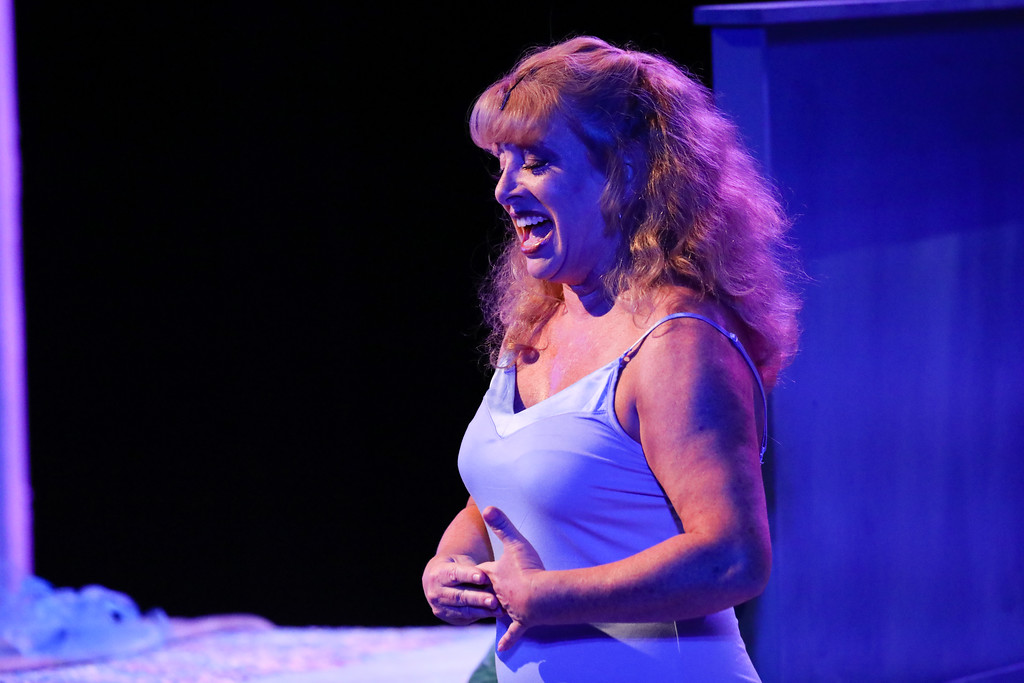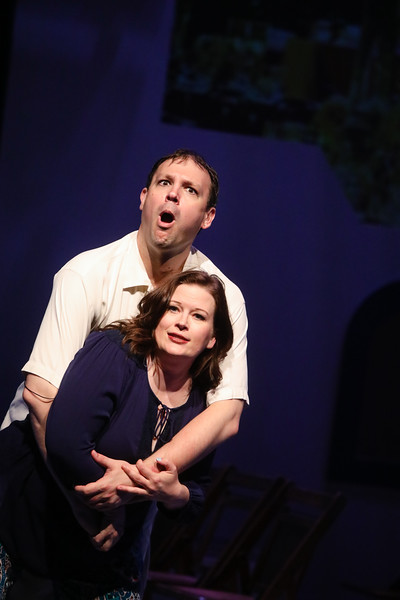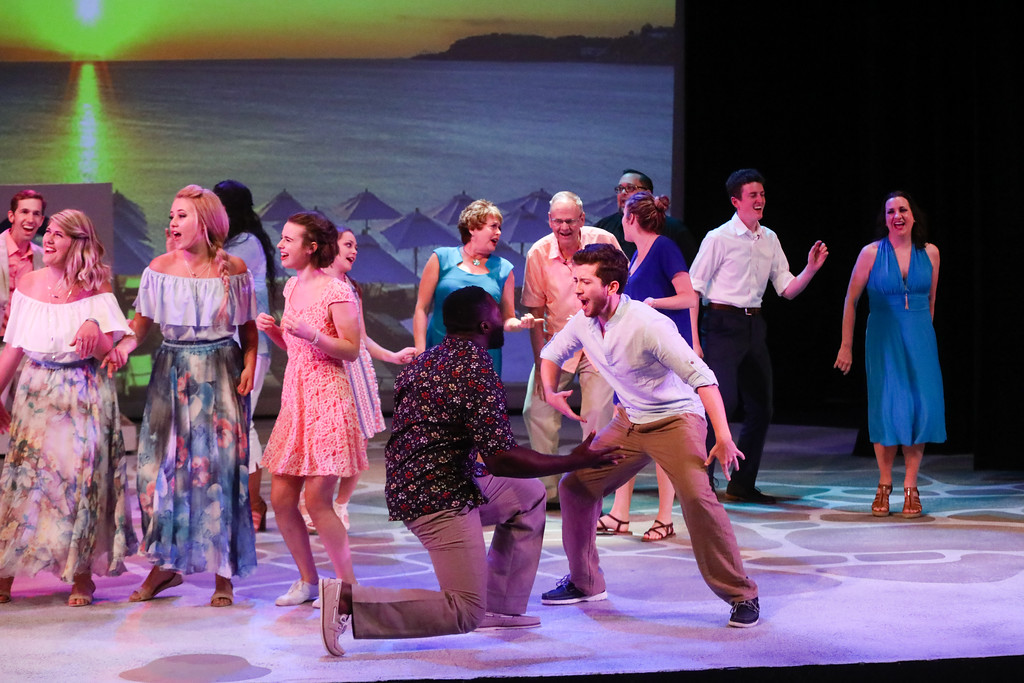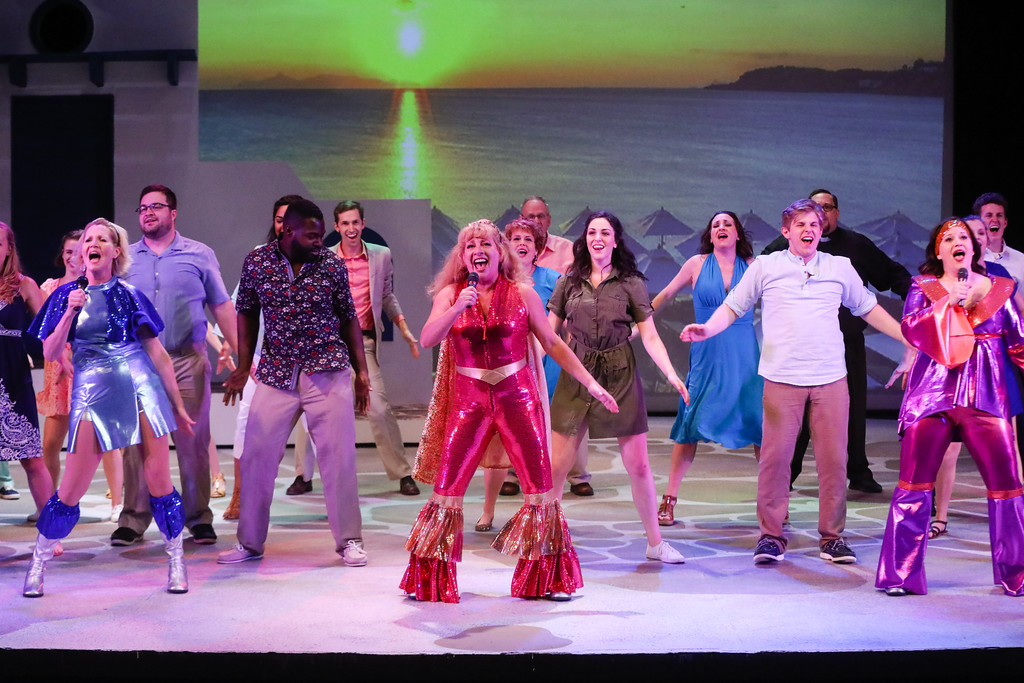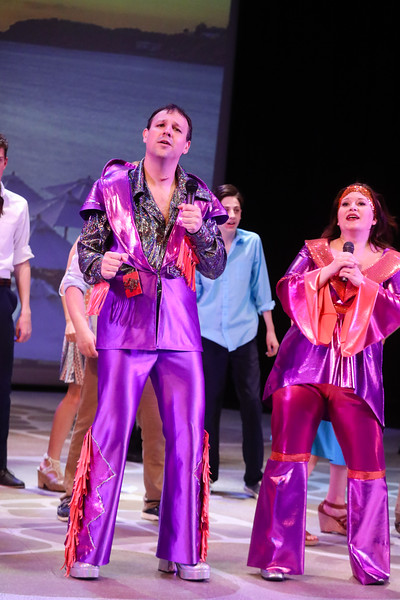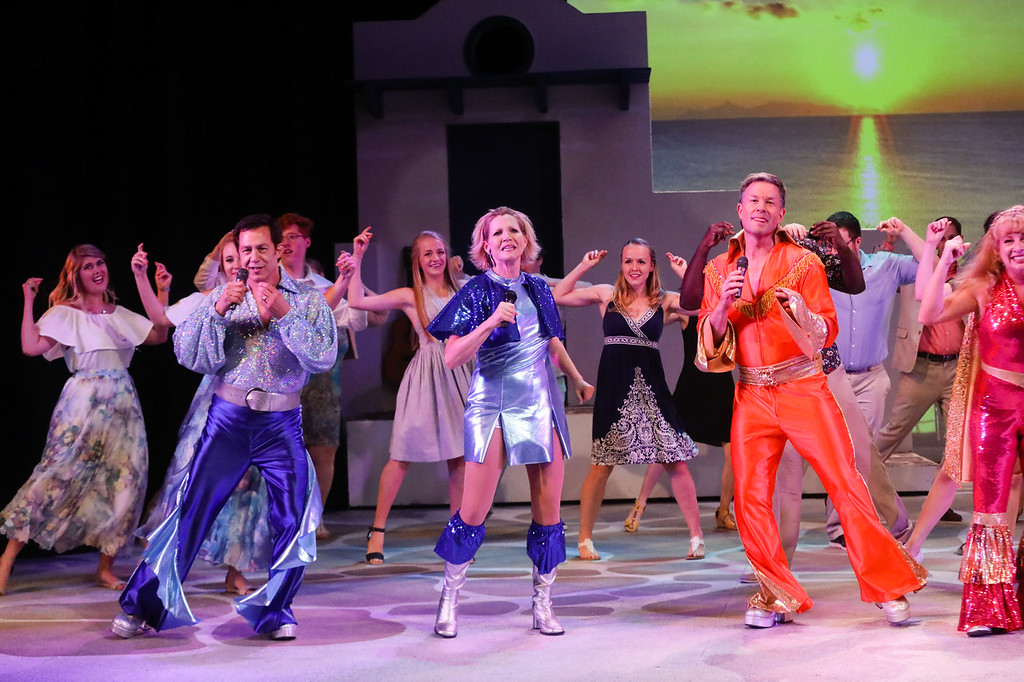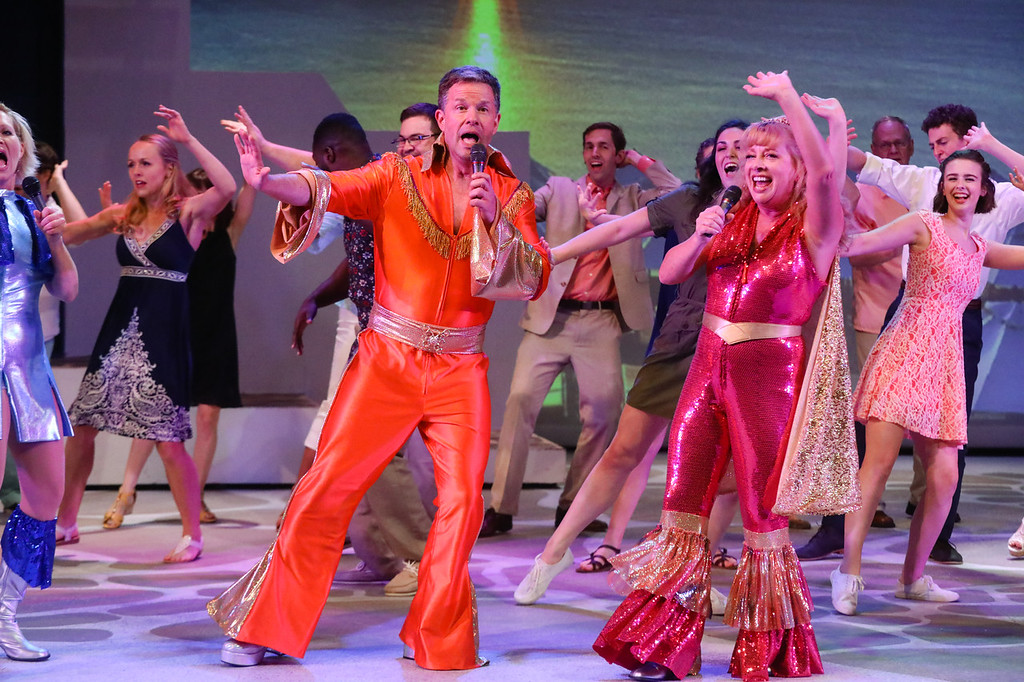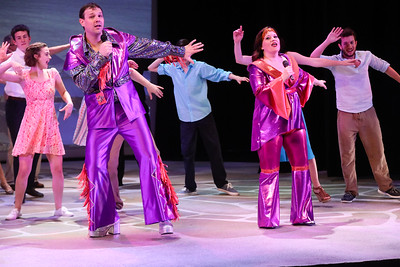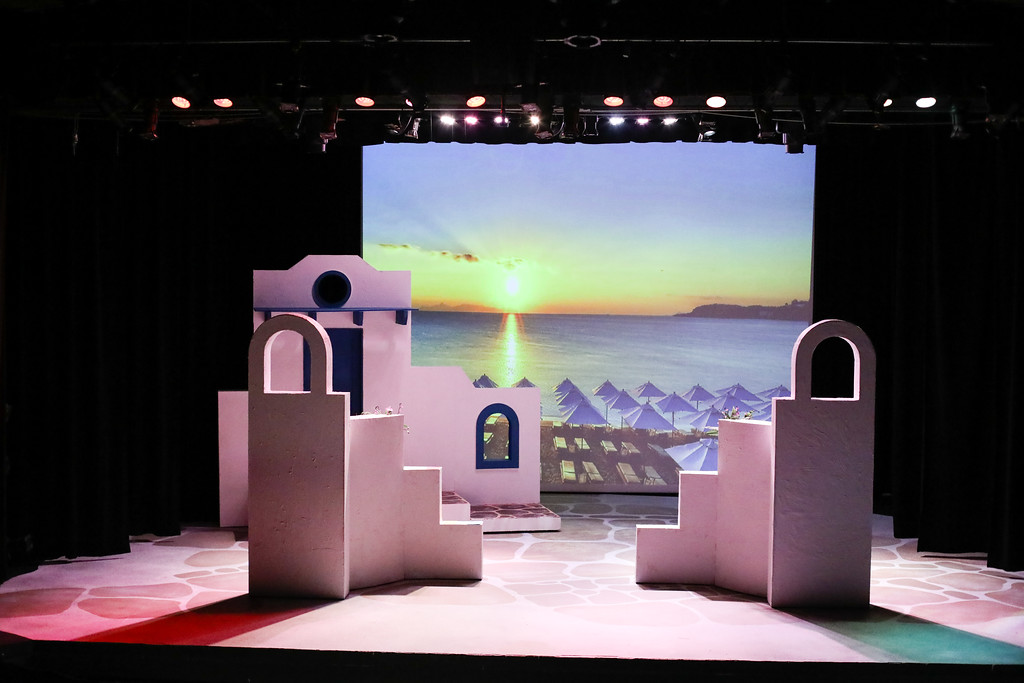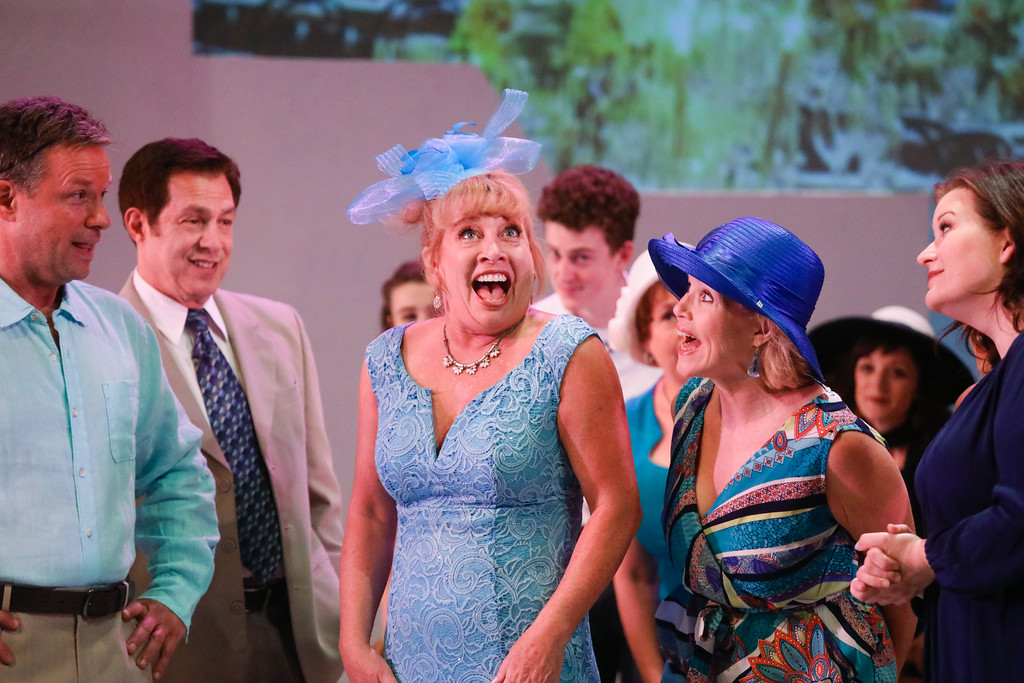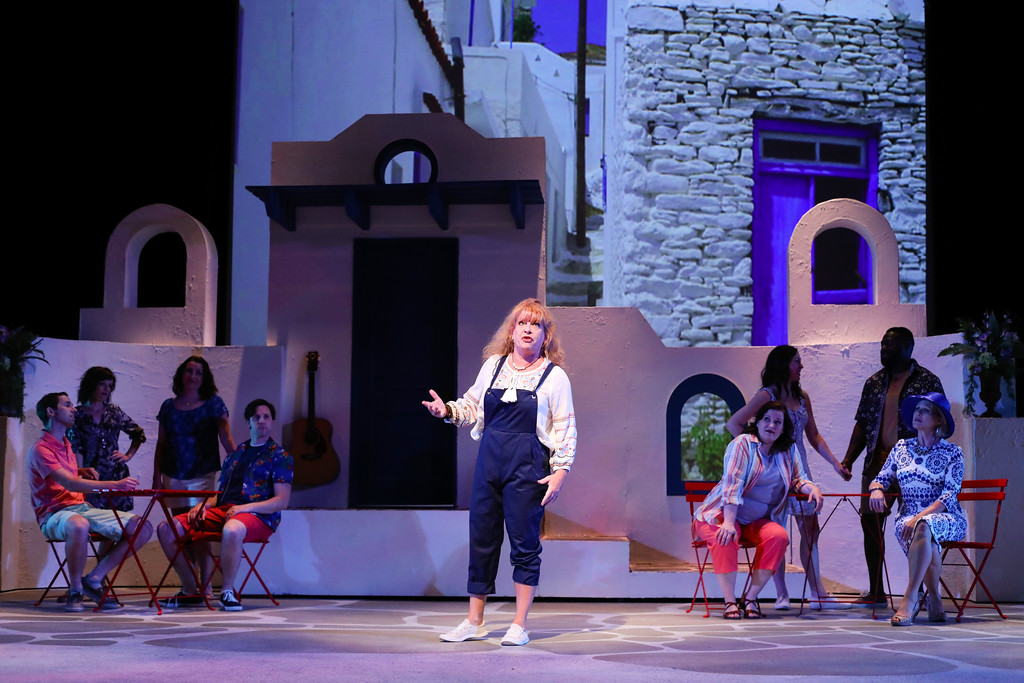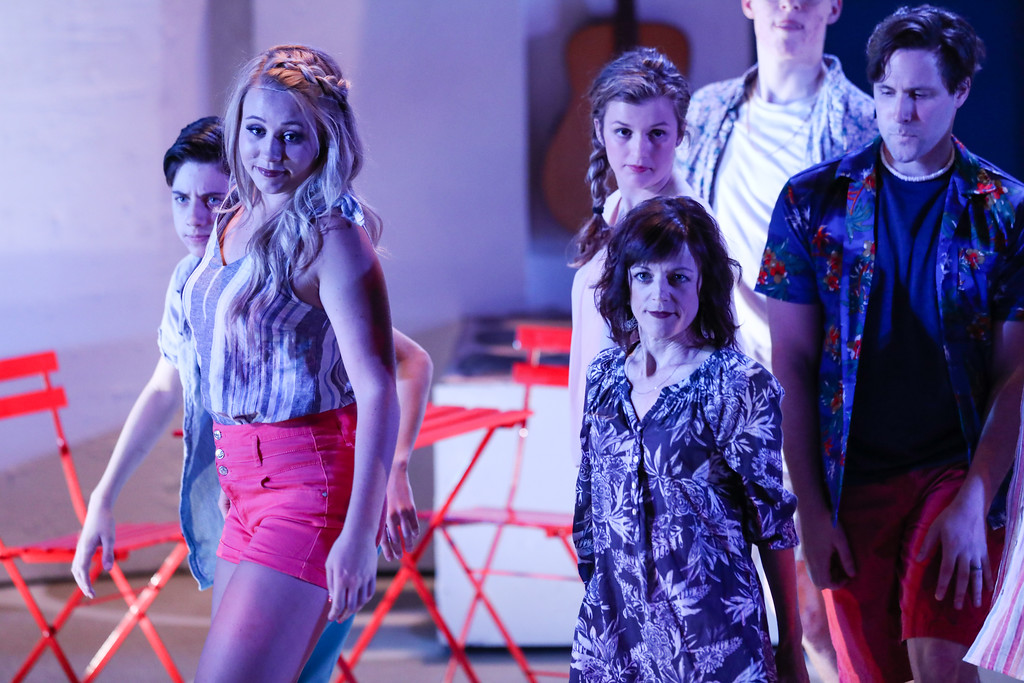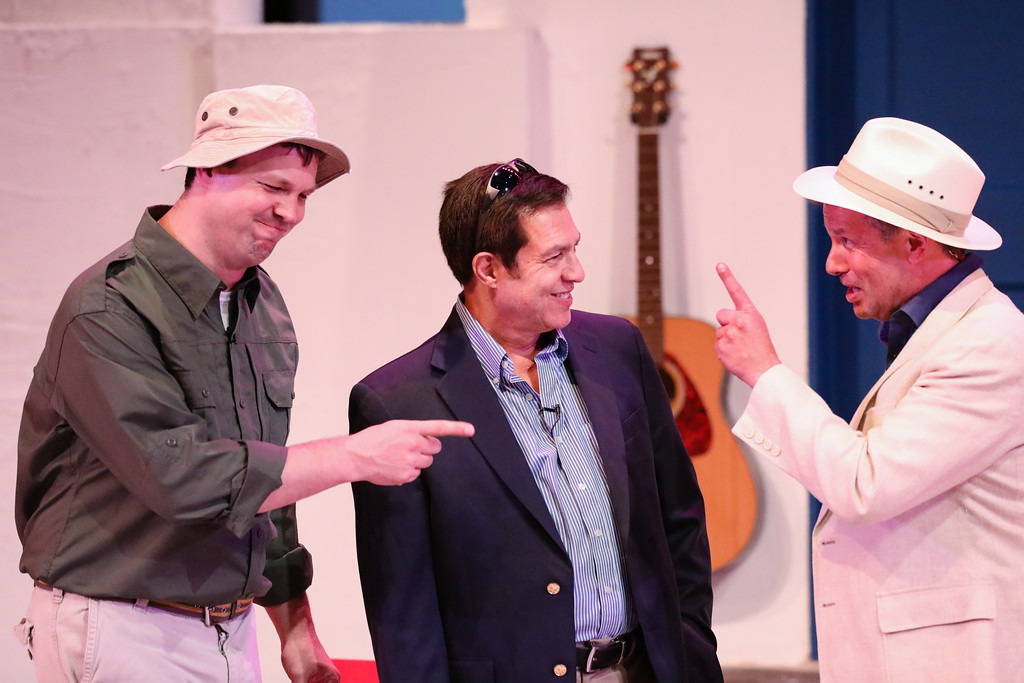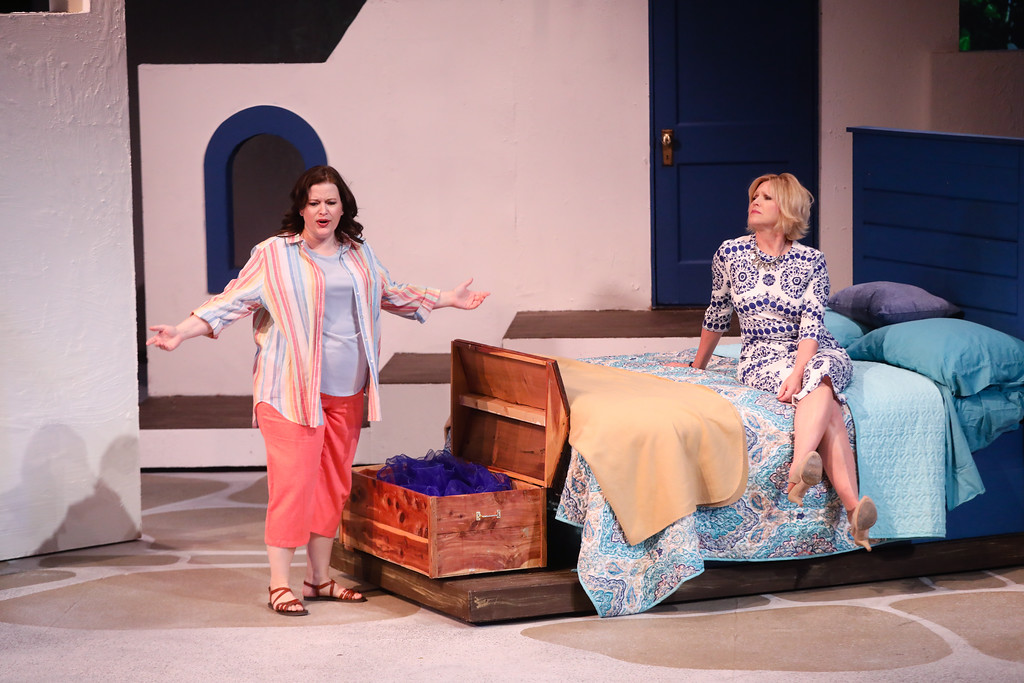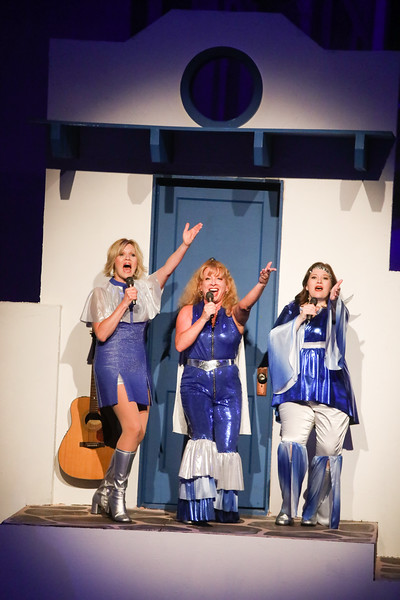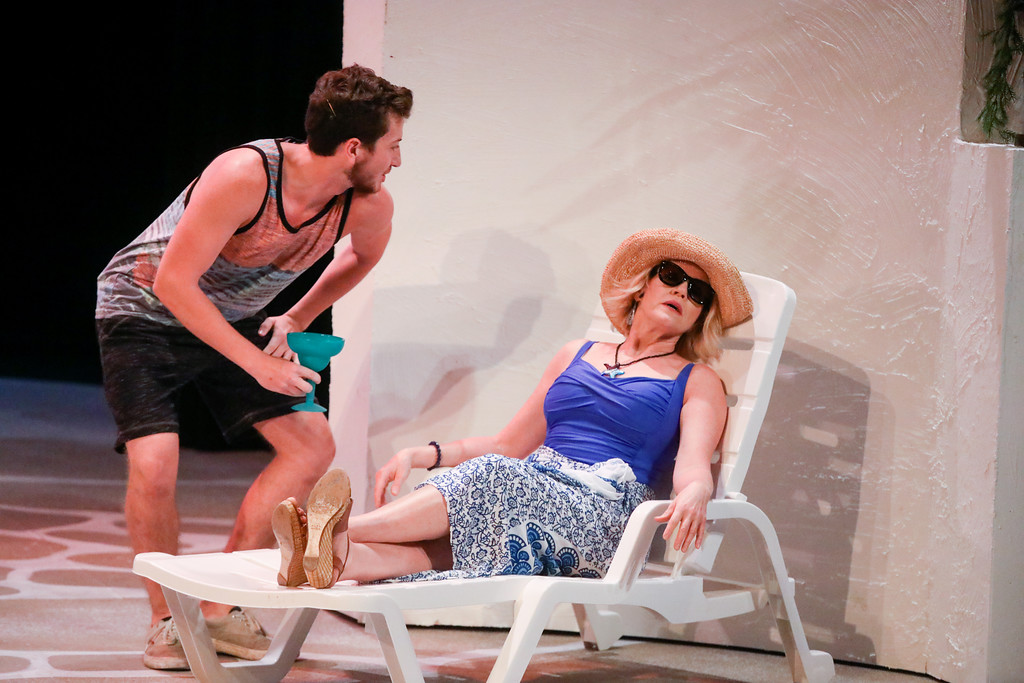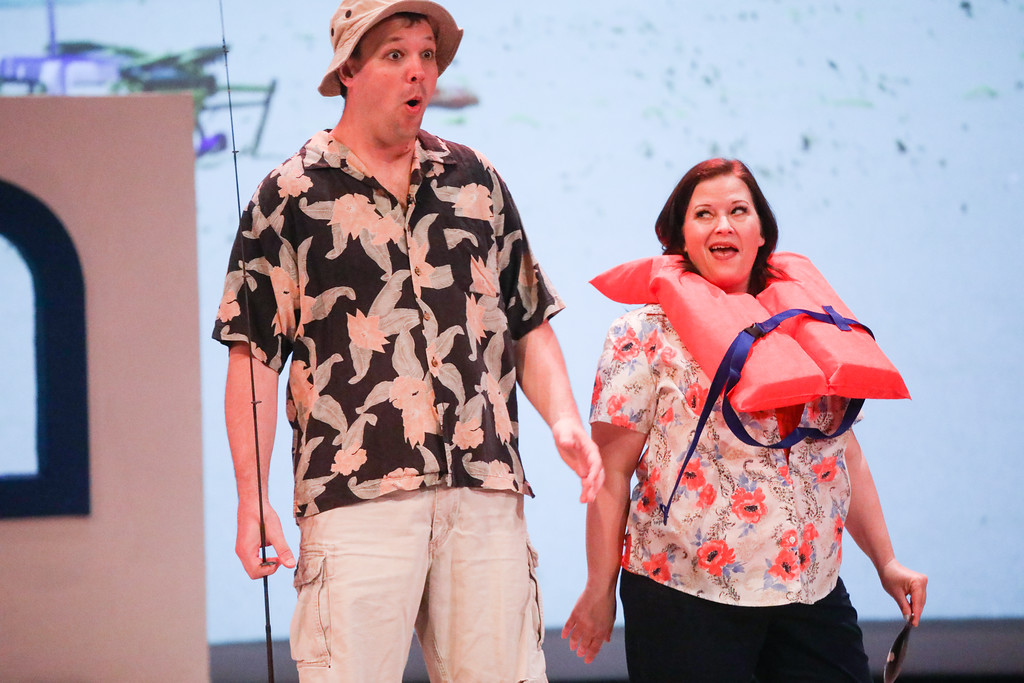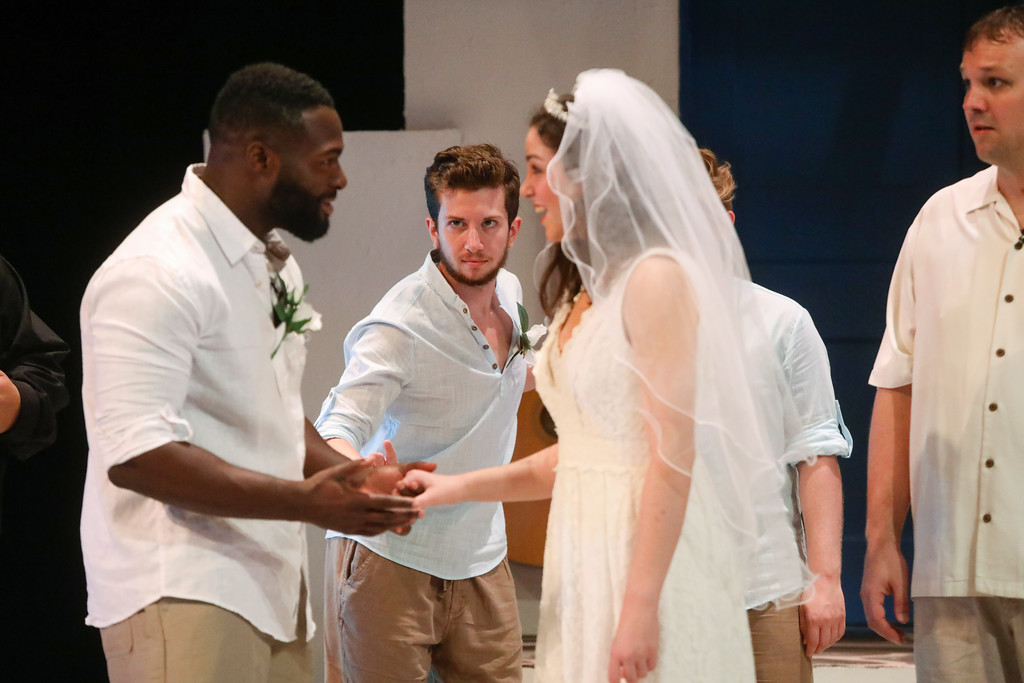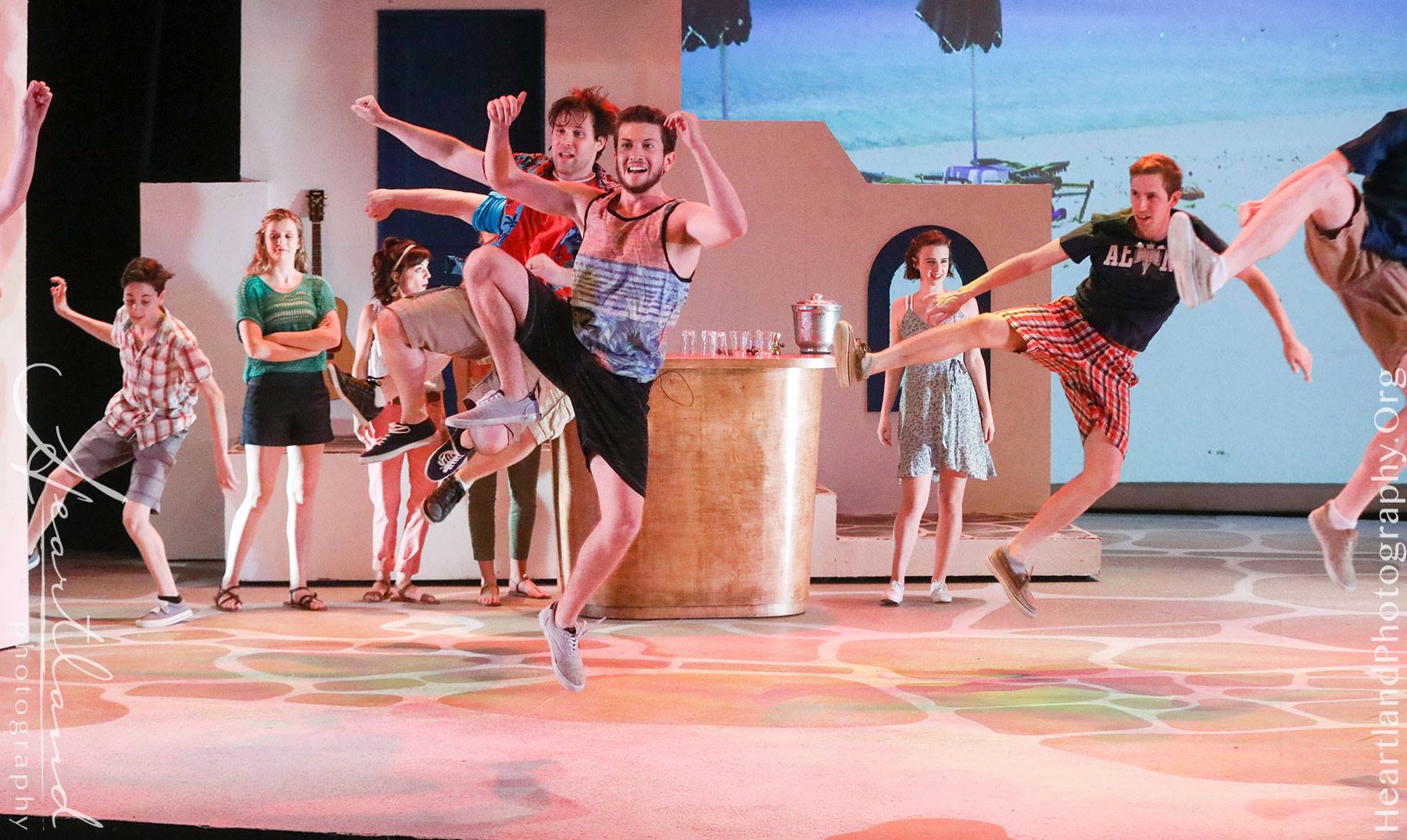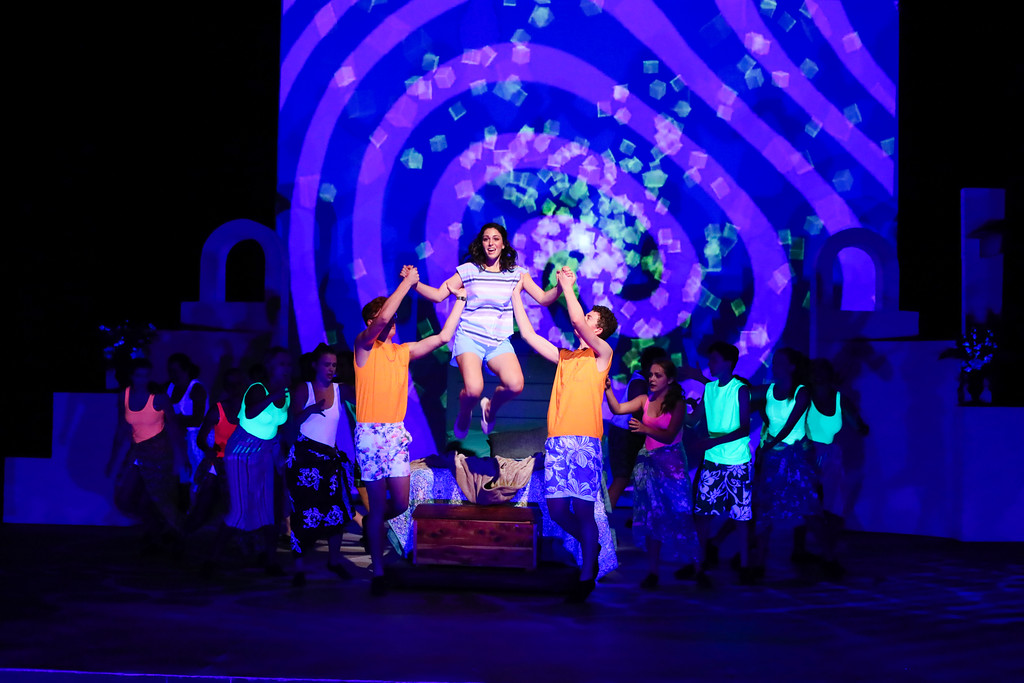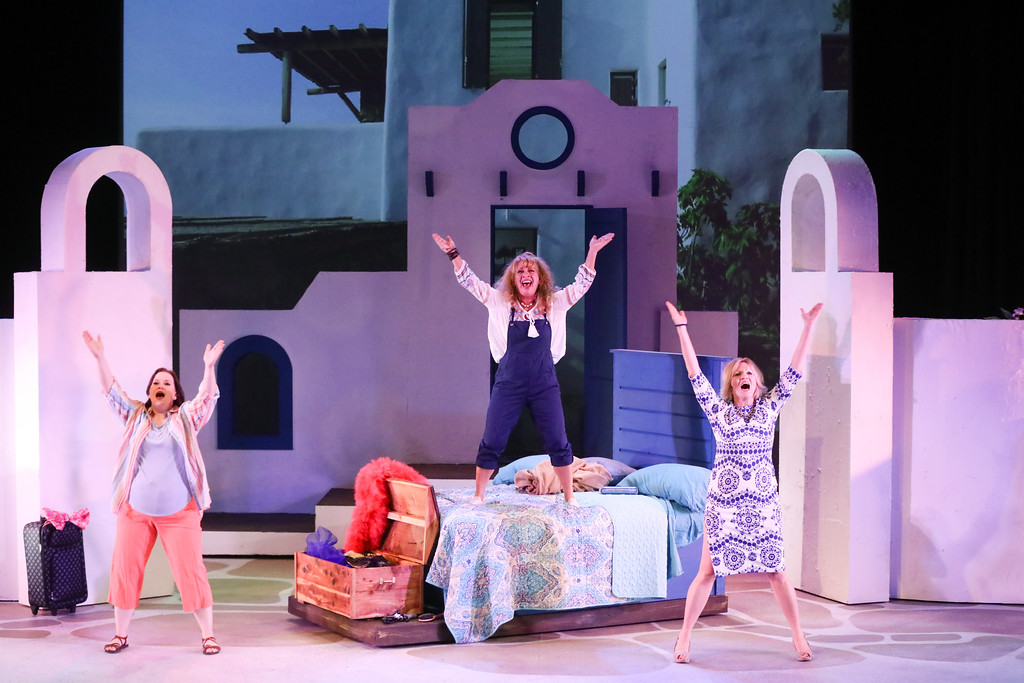 June 8 – July 1, 2018
Kephart Theatre
---
Mamma Mia!
Music and Lyrics by Benny Andersson and Björn Ulvaeus; some songs with Stig Anderson
Book by Catherine Johnson
Originally conceived by Judy Cramer
This is your RSVP to the wedding of the year! Sophie is getting married and she's inviting three men who used to date her mom, Donna, one of whom might be her dad. This world-widesmash hit with music from ABBA will have you standing and dancing to songs like "Honey, Honey", "Dancing Queen", and of course, the title song.
PRODUCTION SPONSORED BY BANK OF TESCOTT | ORCHESTRA SPONSORED BY MOWERY CLINIC
Donna: Vickee Spicer
Rosie: Cathie Norris
Tanya: Michelle Cardinal Dolan
Sam: Eric Cole
Harry: Joe McMurray
Bill: Chris Graber
Sophie: Whitney Turner
Ali: Zoe Rea
Lisa: Claire Schmidt
Skye: Christian McQueen
Pepper: Tristan Spicer
Eddie: Ethan Badders
Gilda Alvarez
Alexia Berry
Chaz Coberly
Jeffery Ebel
Jordan Gilliland
Sandy Houltberg
Jennifer Kohart
Jeff Leger
Tanner Loeffler
Paul Minneman
Isaac Morris
Scott Price
Vicki Price
Erin Schmaderer
Grace Schroeder
Avery Smith
Brandi Smith
Nathan Zimmerman