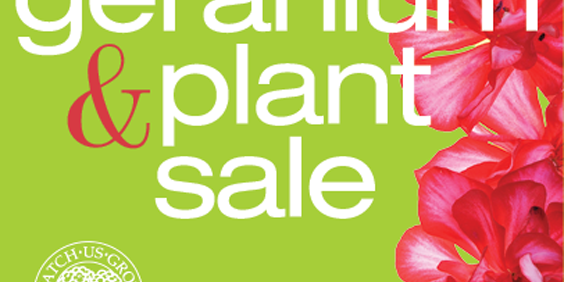 The SCT Guild's 30th Annual Geranium & Plant Sale is scheduled for April 14 & 15, 2017. The sale will take place in from 8:00am-6:00pm in the SCT lobby. All kinds of bedding plants, vegetables, and French gardens can be purchased at the sale, as well as potting soil, hanging baskets & planters. this year's specials are flowering spring baskets — perfect for gifts, centerpieces, and Easter decor.
Patrons can order special geranium varieties in advance. Download an order form here. Pre-ordered plants will be available for pick up in the lobby during the sale.
This is the Guild's main fundraising event, and proceeds go to support scholarships for CTA students majoring in college theatre programs.