2013-2014 MainStage Season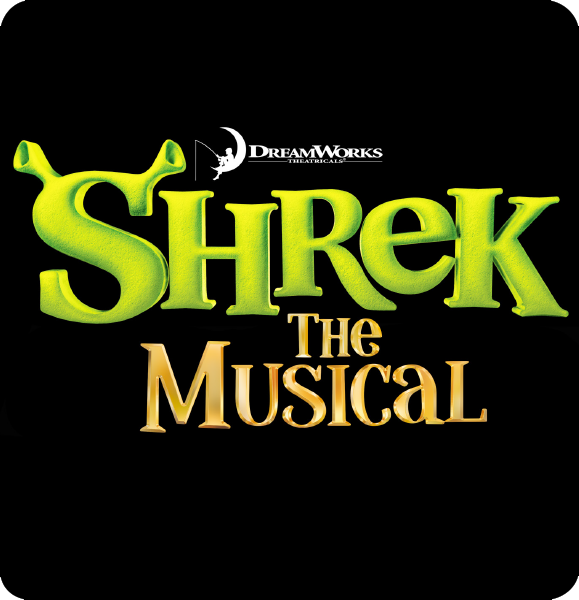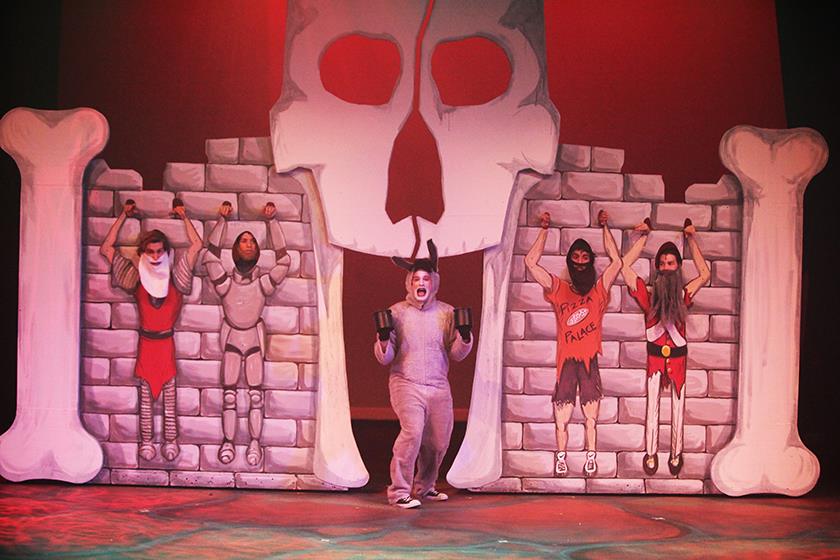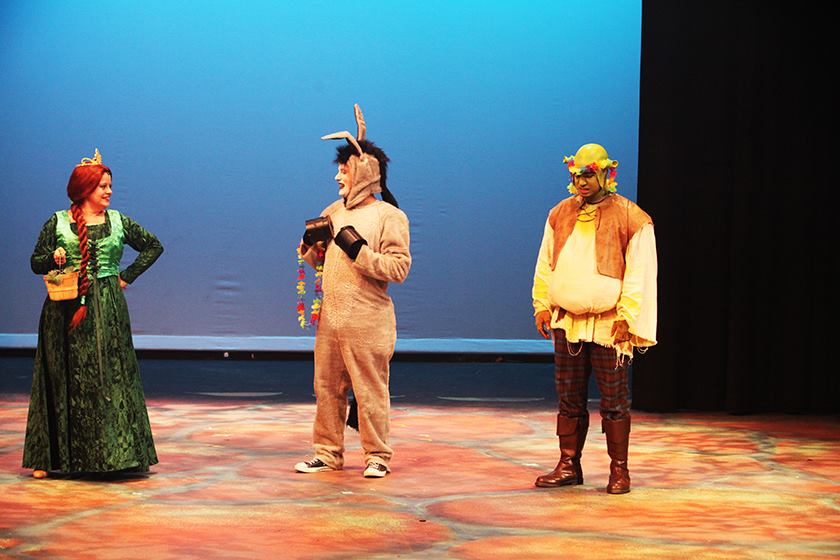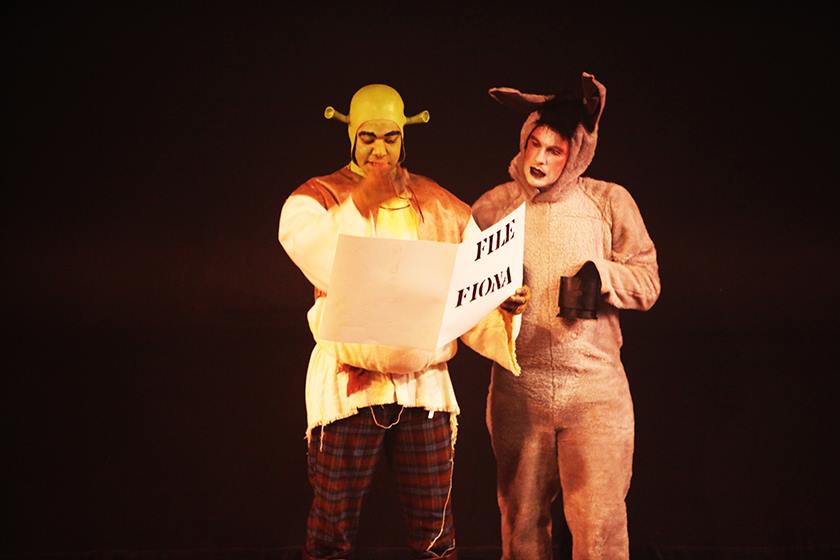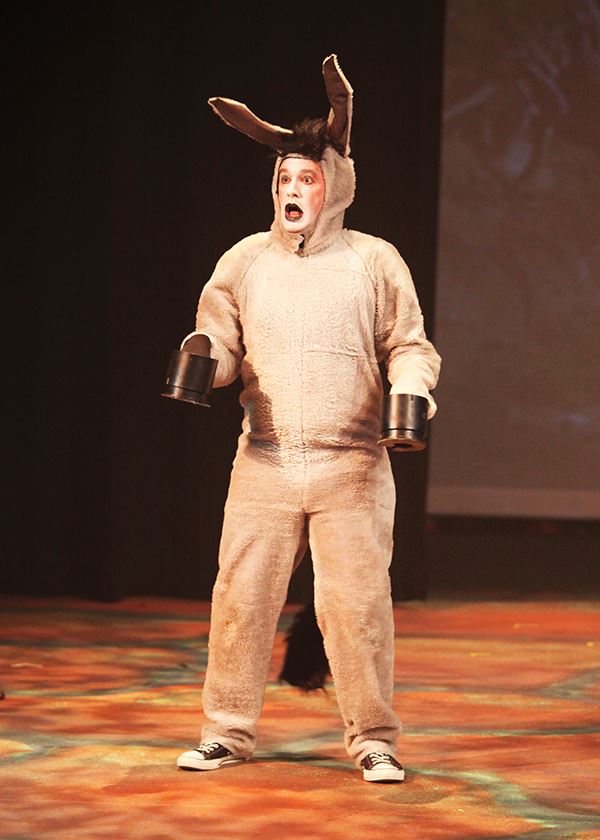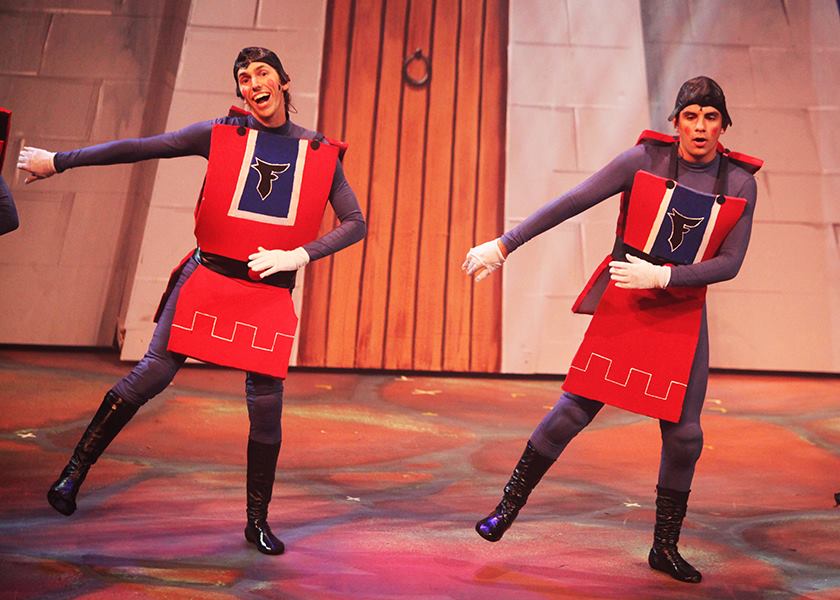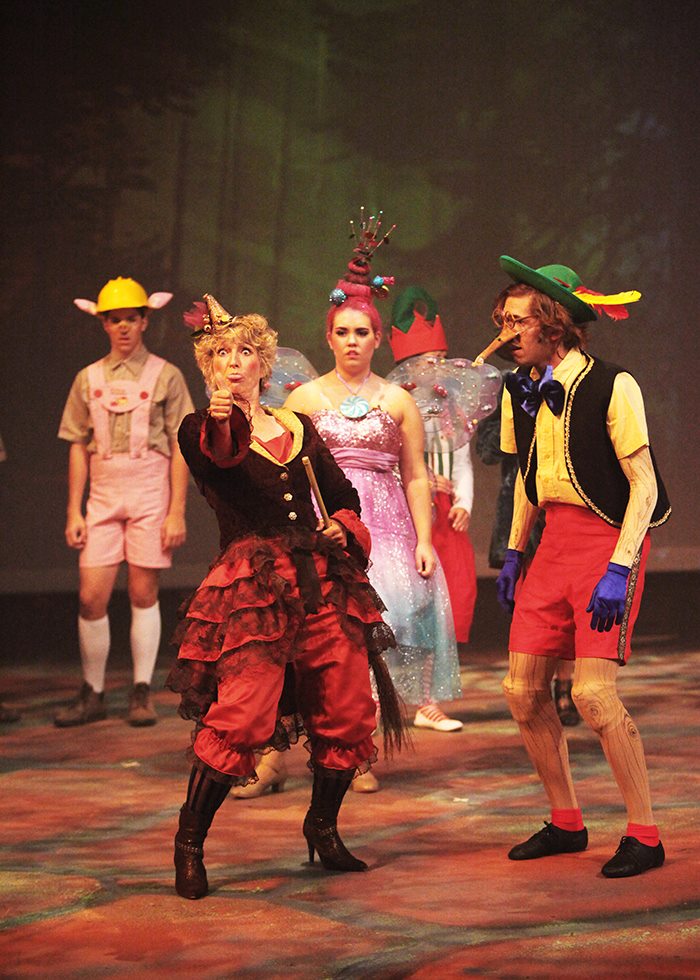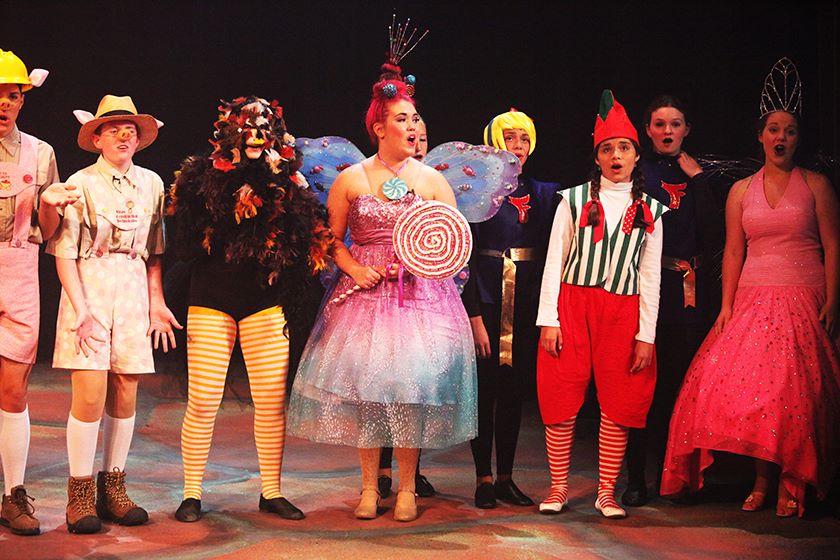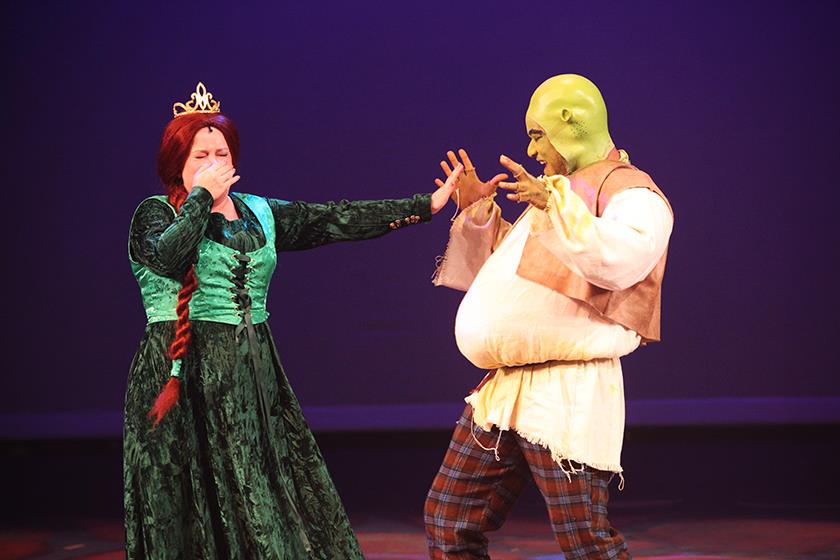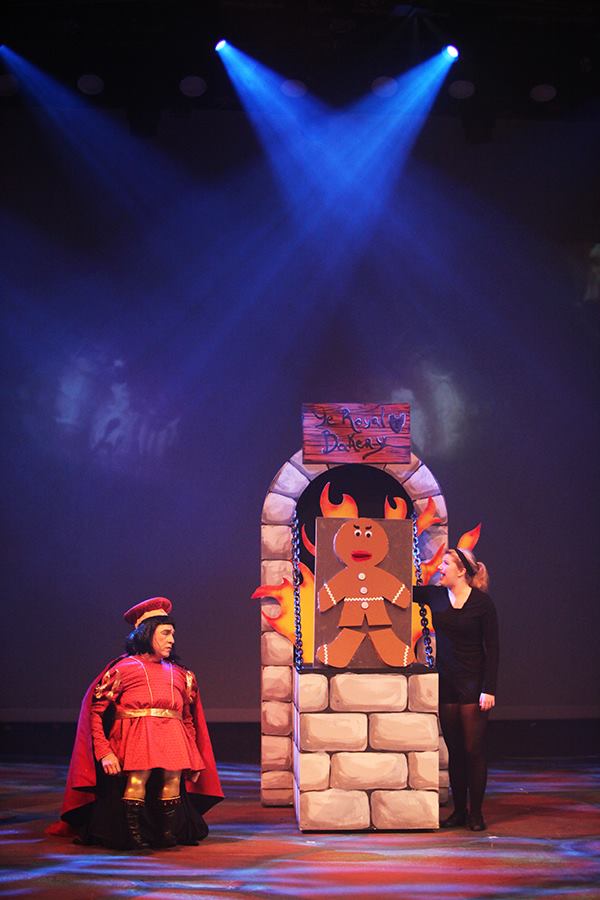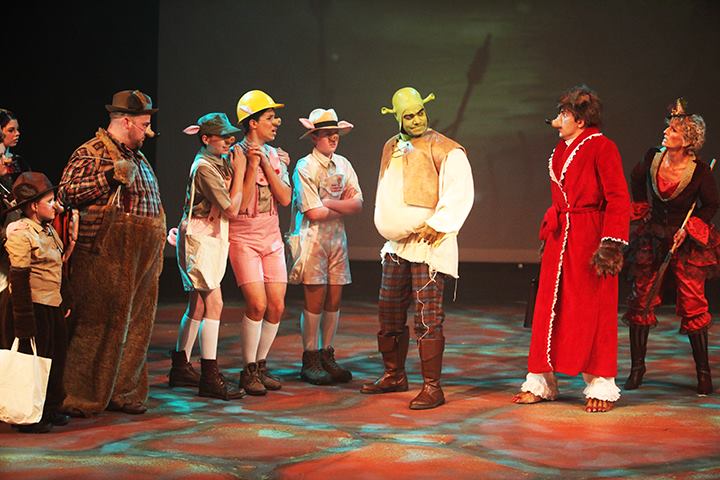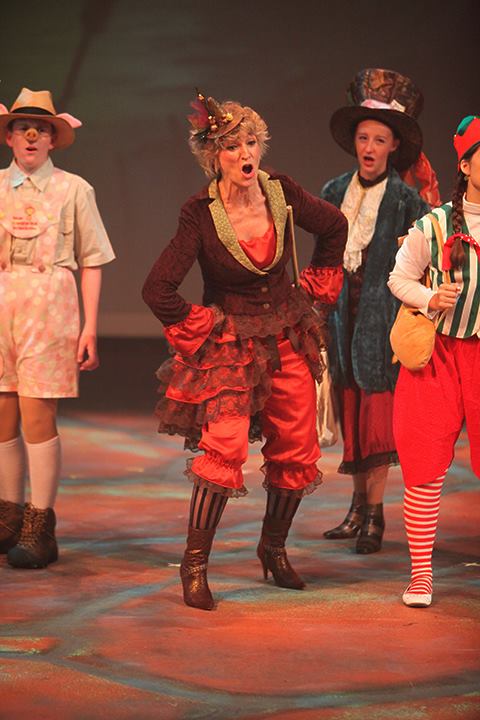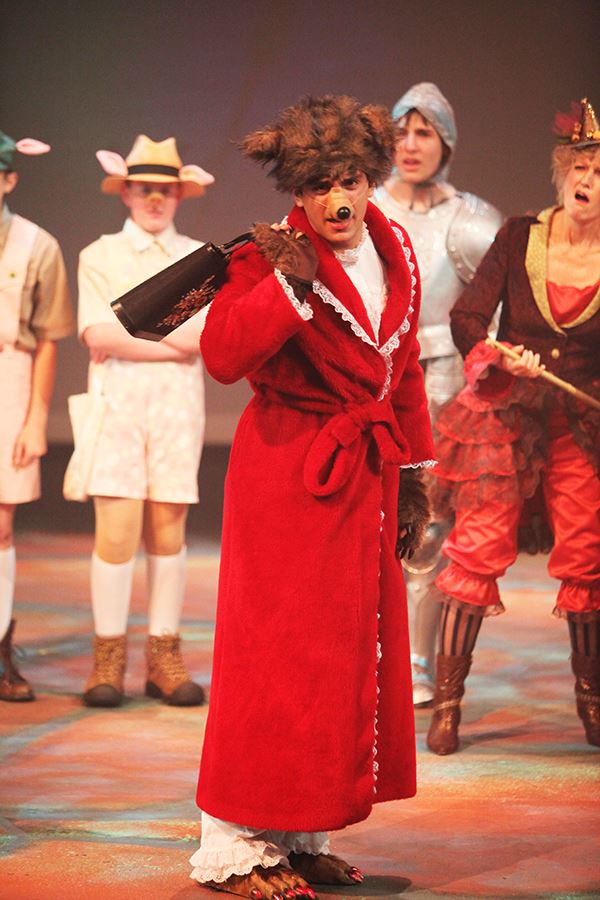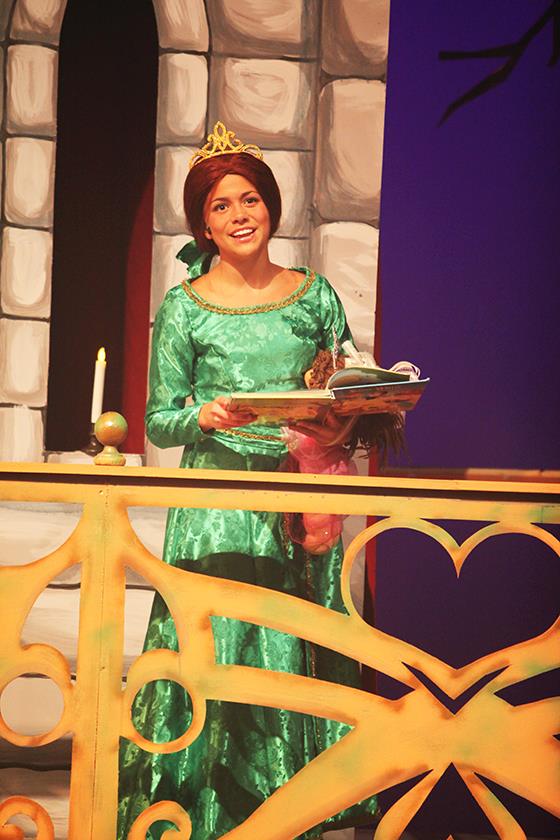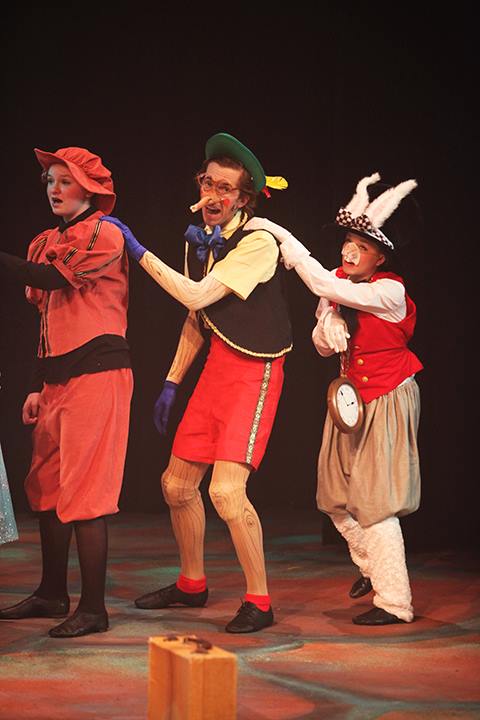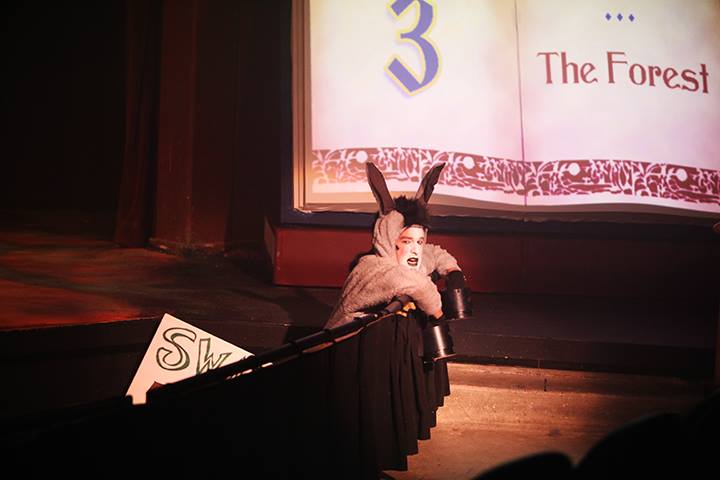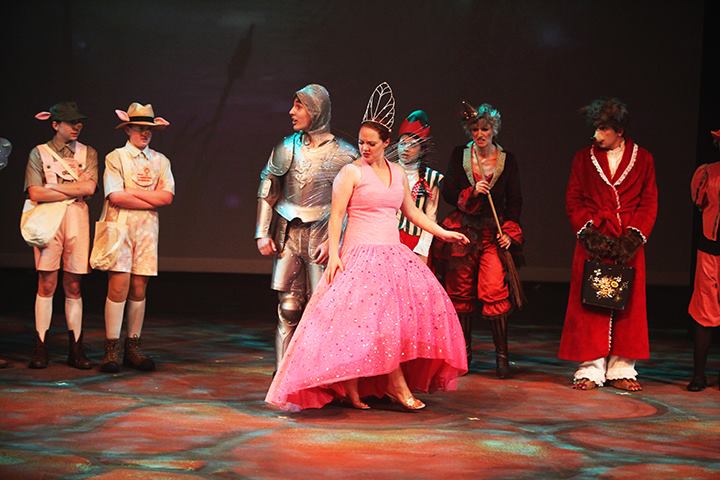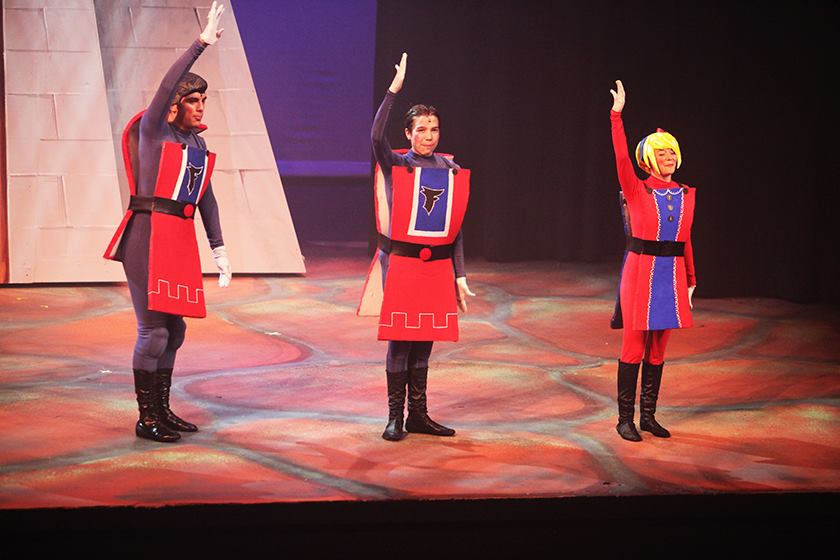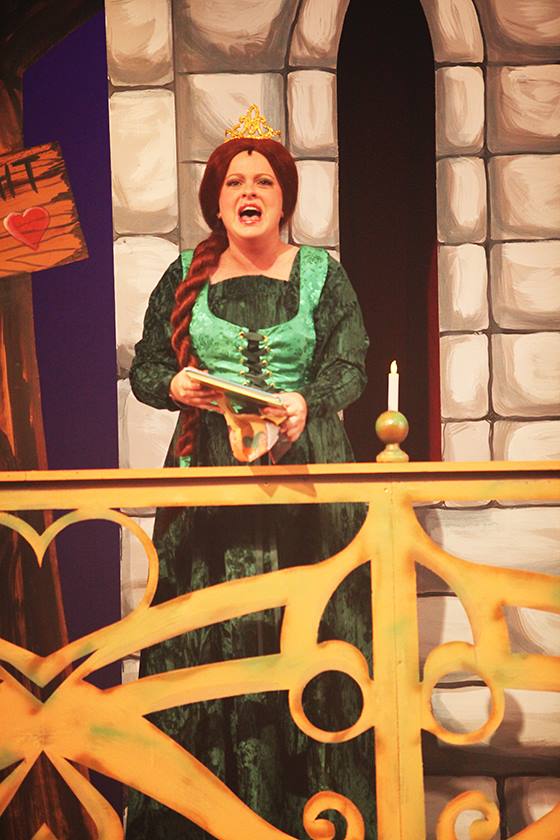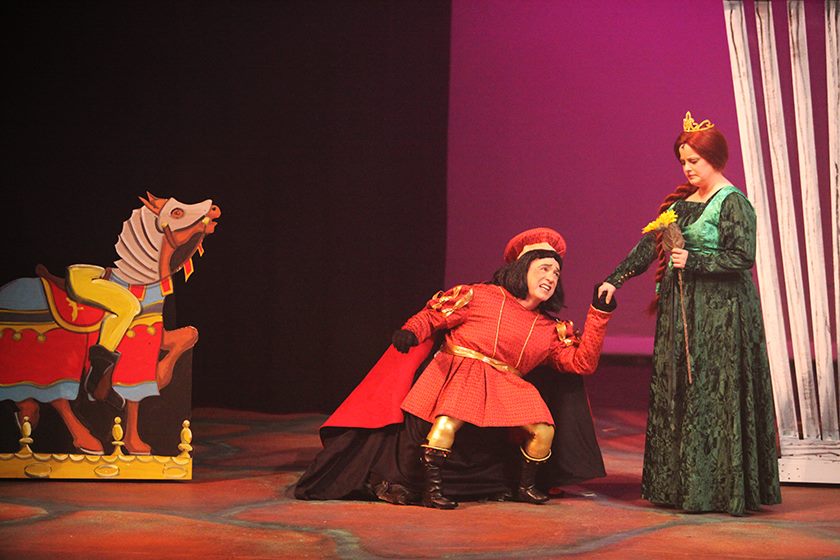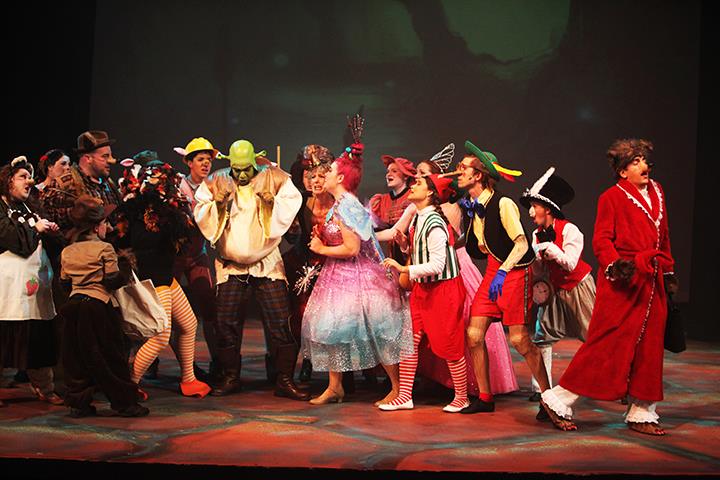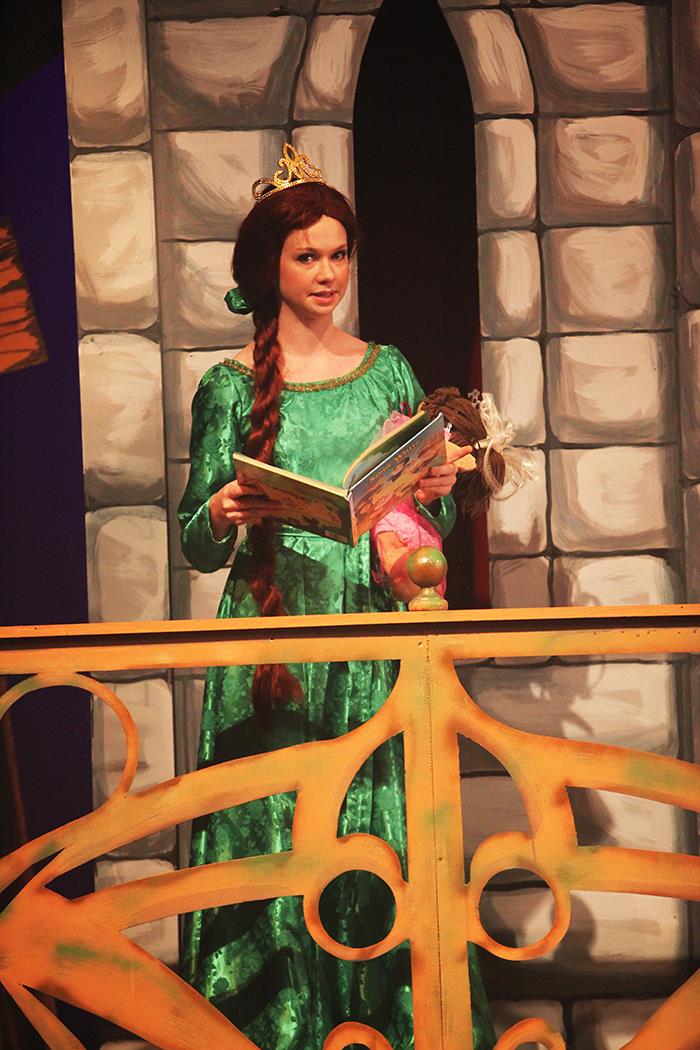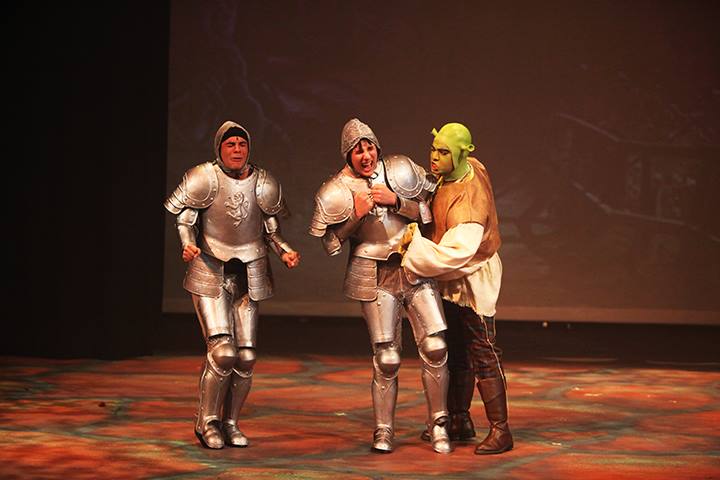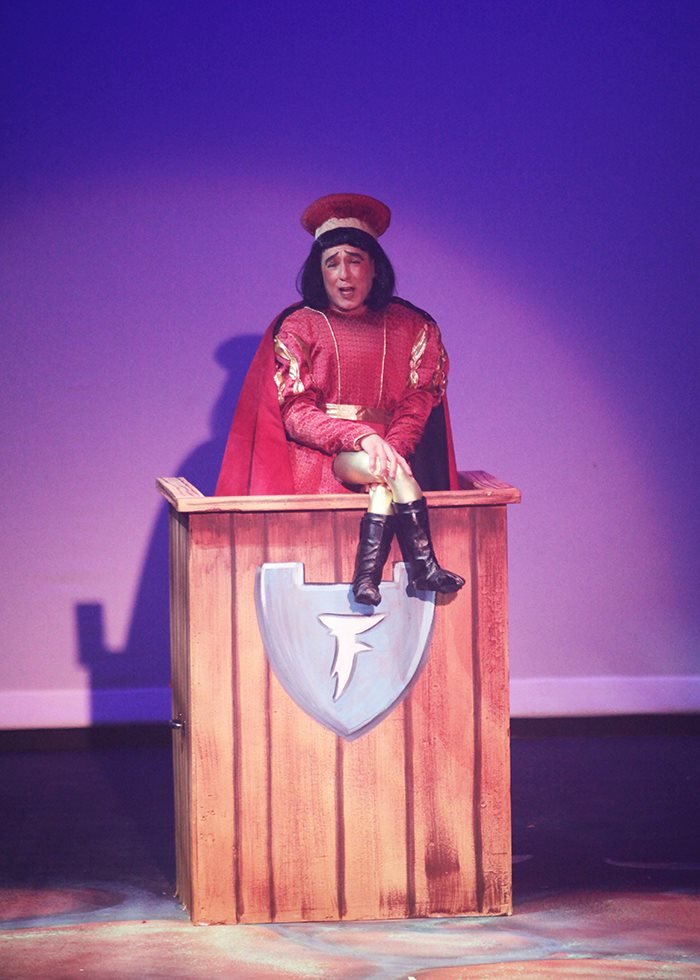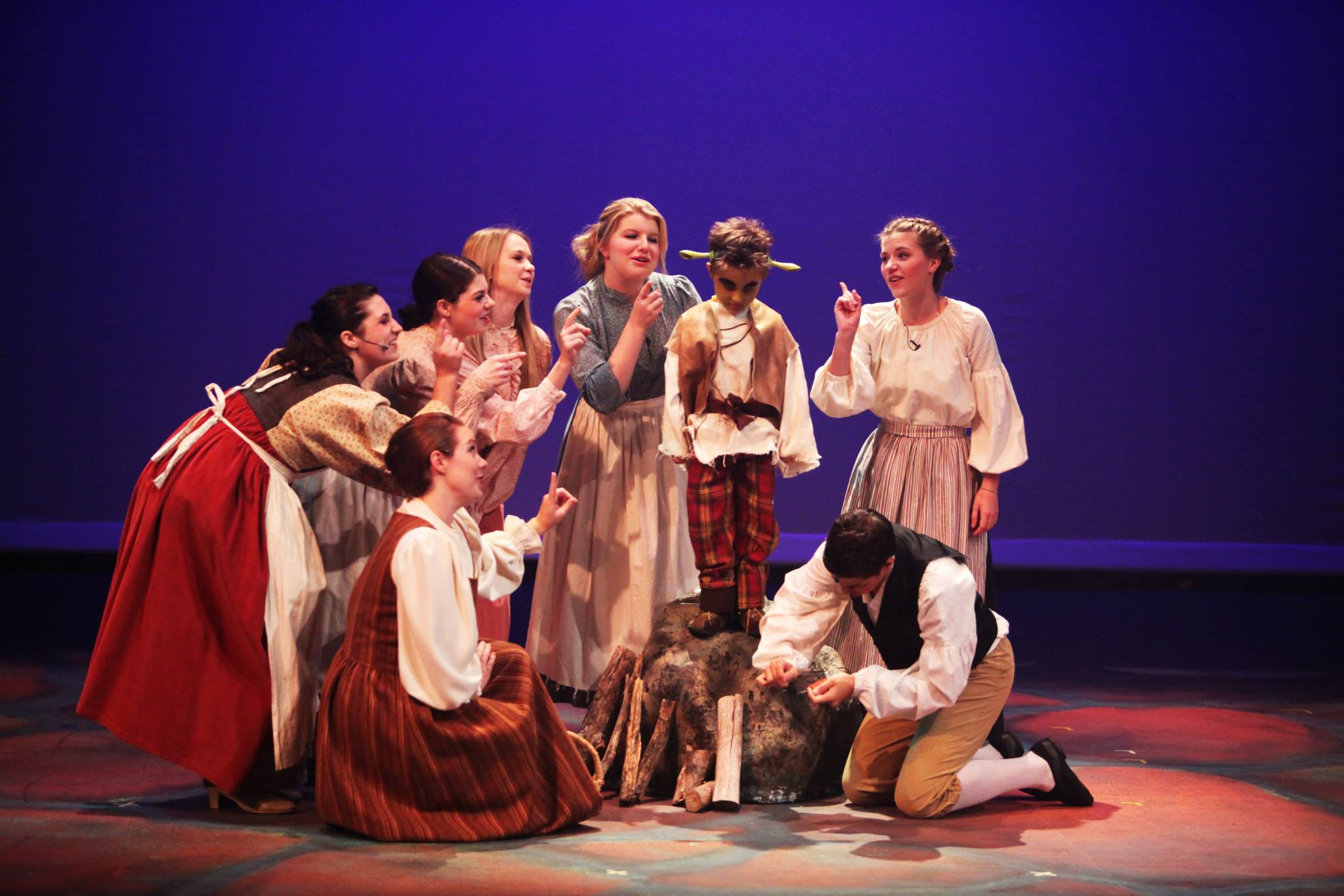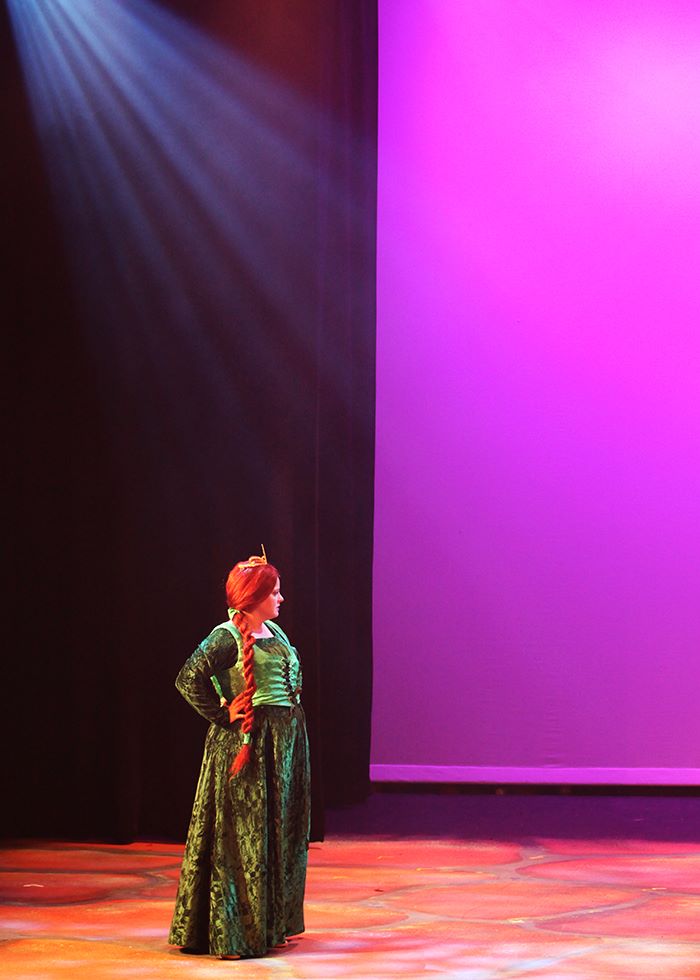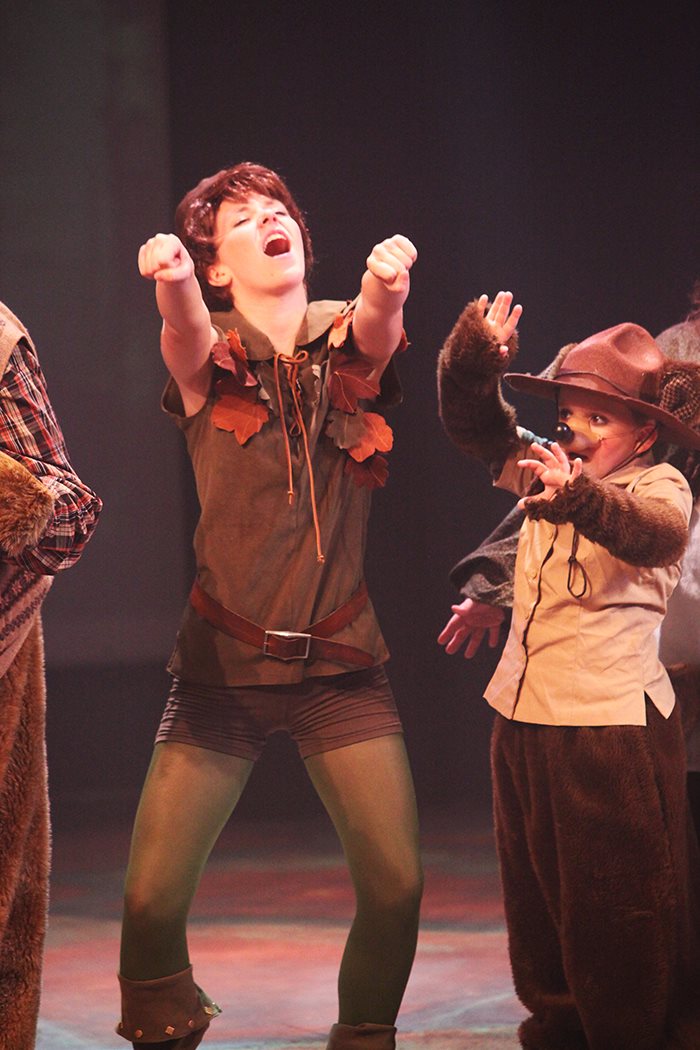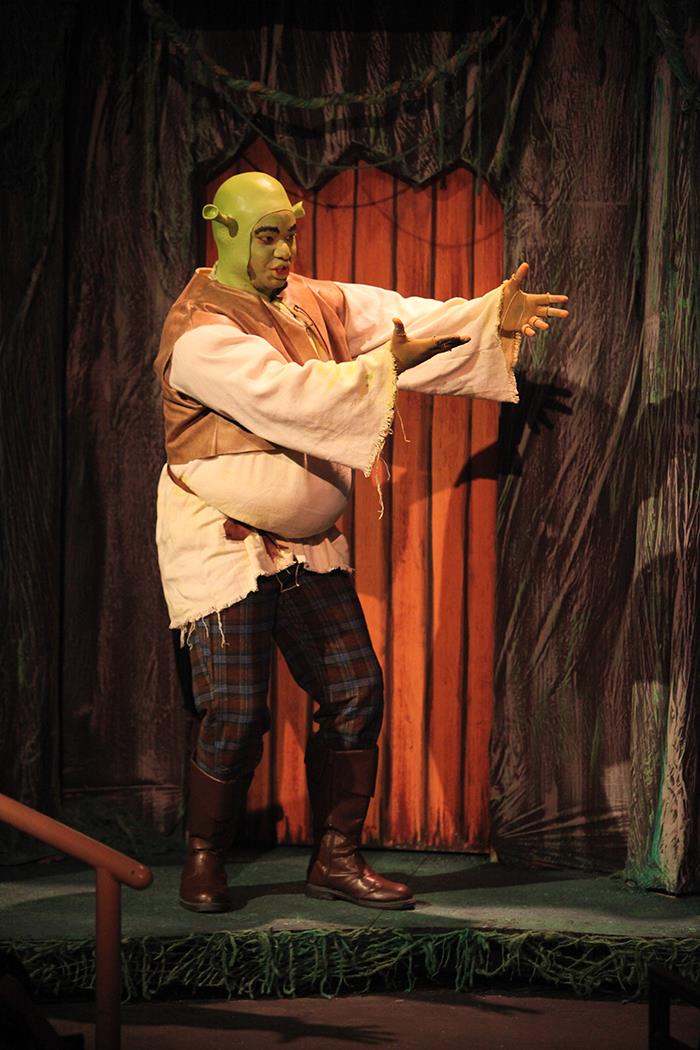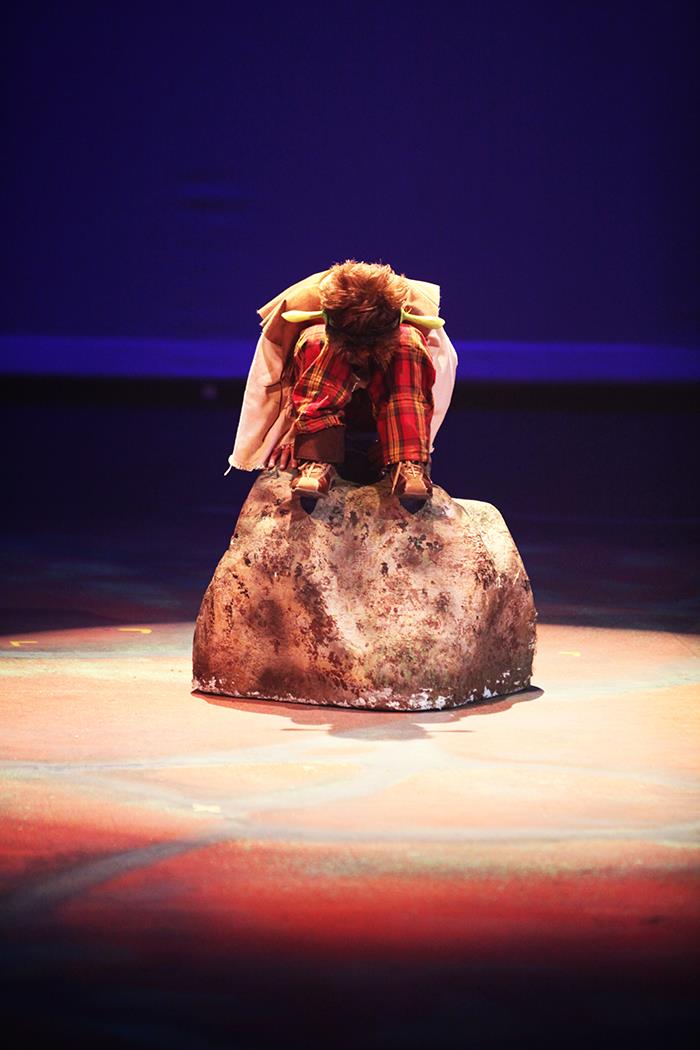 September 6-22, 2013
Kephart Theatre
---
Shrek: The Musical
Book and Lyrics by David Lindsay-Abaire
Music by Jeanine Tesori
Full of new songs and great dancing, Shrek, The Musical is part romance, part twisted fairy tale, and irreverent fun for all!
SPONSORED BY SUNFLOWER BANK
Shrek:  Keenan Ramos
Donkey:  Eric Cole
Fiona:  Ariana Stavropoulos
Prince Farquaad:  Joe McMurray
Papa Ogre, King Herald, Papa Bear:  Stephen Mai
Mama Ogre, Queen Lilian:  Twila Schneiders
Little Shrek:  Caleb Morris
Pinocchio, Knight #1:  Paul Minneman
Wolf, Head Guard, Knight #2:  Caleb Rivera
Pig #1, Knight #3:  Jonathan Flores
Pig #2, Knight #4:  AJ Dix
Pig #3:  Nathan Zimmerman
Baby Bear:  Eli Starmer
Teen Fiona, Mouse:  Shelby Quackenbush
Young Fiona, Blind Mouse:  Sofie Flores
Fairy Godmother:  Amanda Ring
White Rabbit, Blind Mouse:  Xan Mattek
Gingy:  Addie Justus
Dragon, Sugar Plumb Fairy, Blue Bird:  Timeri Herrington
Mama Bear:  Shannon Starmer
Guard :  Braydon Boyer
Peter Pan, Mouse:  Katie Zuercher
Greeter, Mouse:  Jazlyn Kingsolver
Duckling, Mouse:  Brooke Albright
Elf, Mouse:  Hannah Janzen
Duloc Performer, Blind Mouse:  Janae Schulte
Pied Piper, Duloc Performer:  Tresilyn Tucker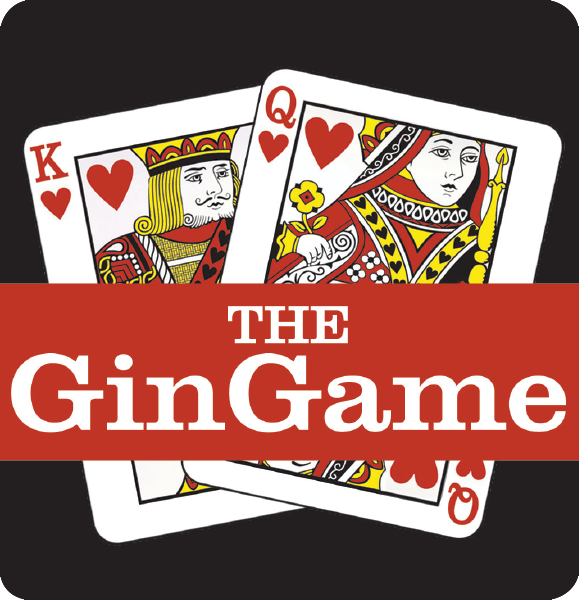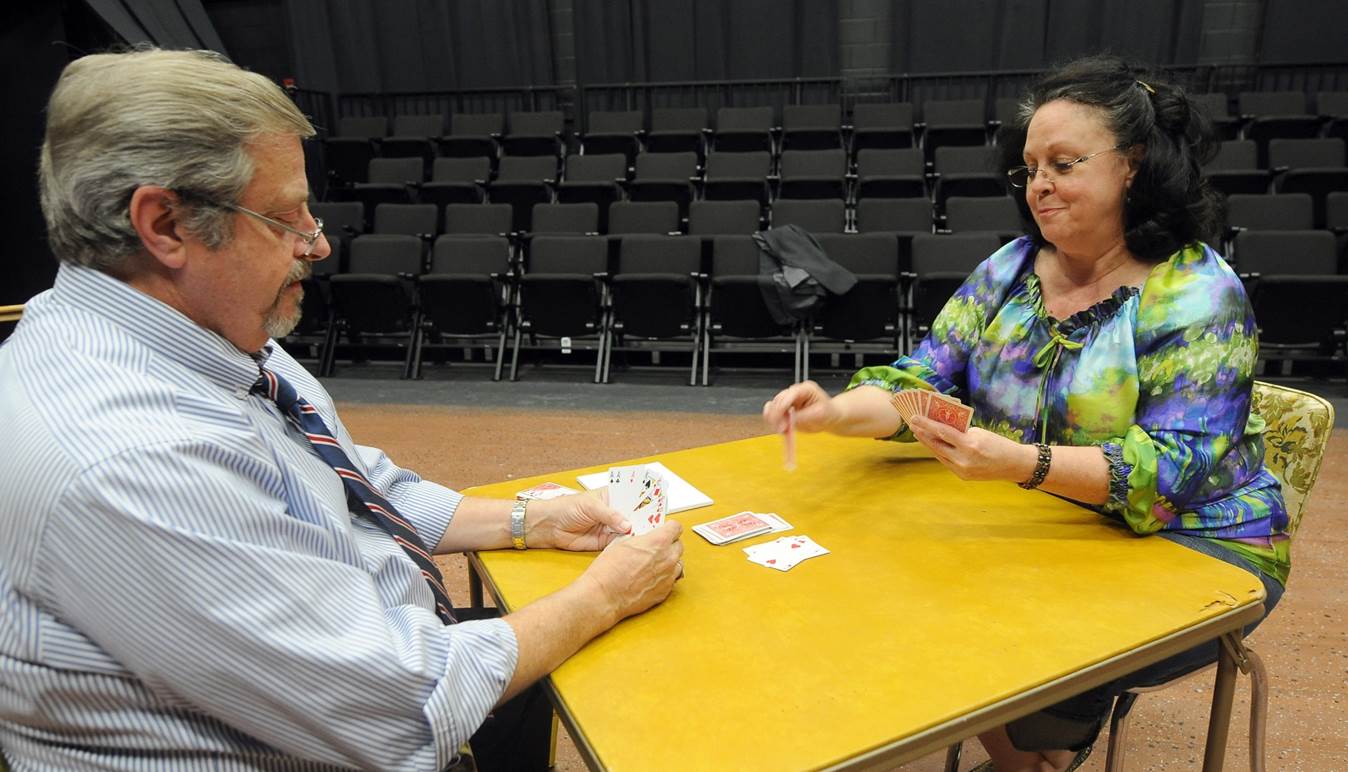 October 18 – November 3, 2013
Sunflower Financial Theatre
---
The Gin Game
By D.L. Coburn
In this bittersweet, Pulitzer Prize-winning play, two nursing home residents begin to play cards and to reveal intimate details of their lives, which become weapons used against one another. (Recommended for mature audiences.)
SPONSORED BY KENNEDY & COE, LLC  |  COLDWELL BANKER ANTRIM PIPER WENGER REALTORS
Fonsia Dorsey: Patti Wood
Weller Martin: Robert Jones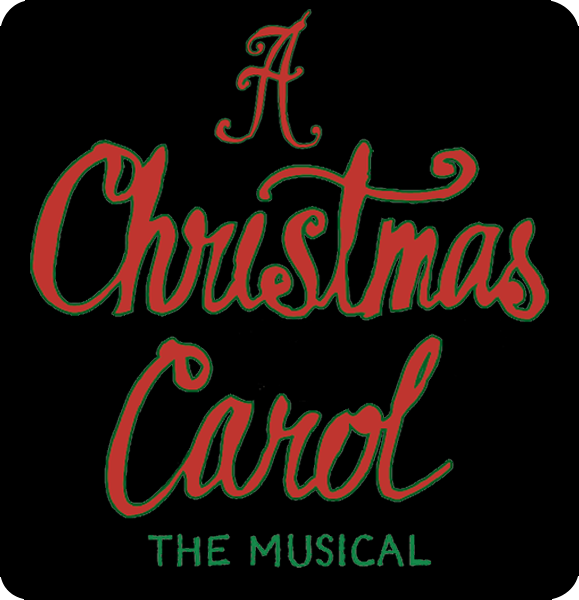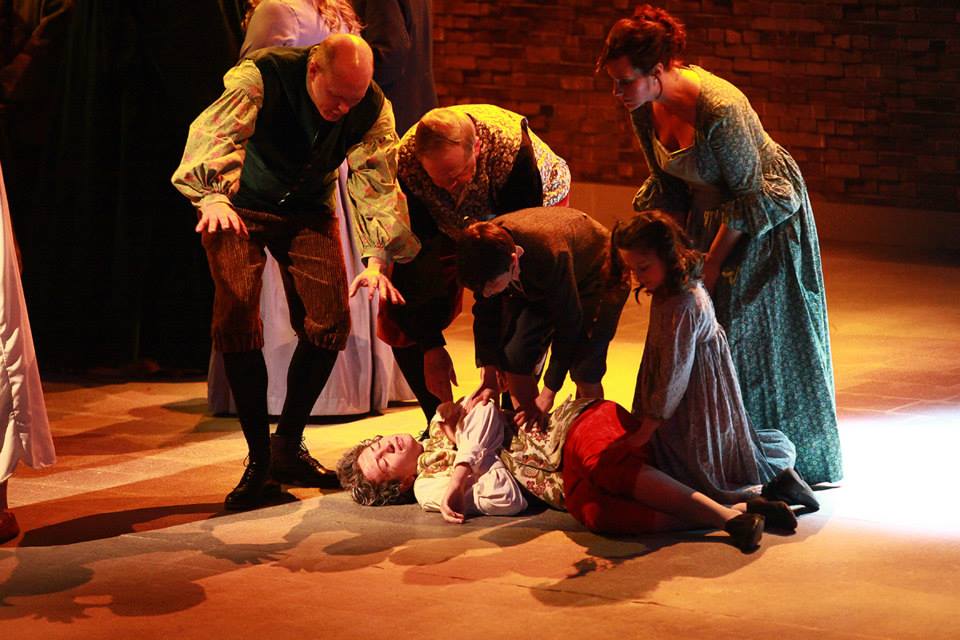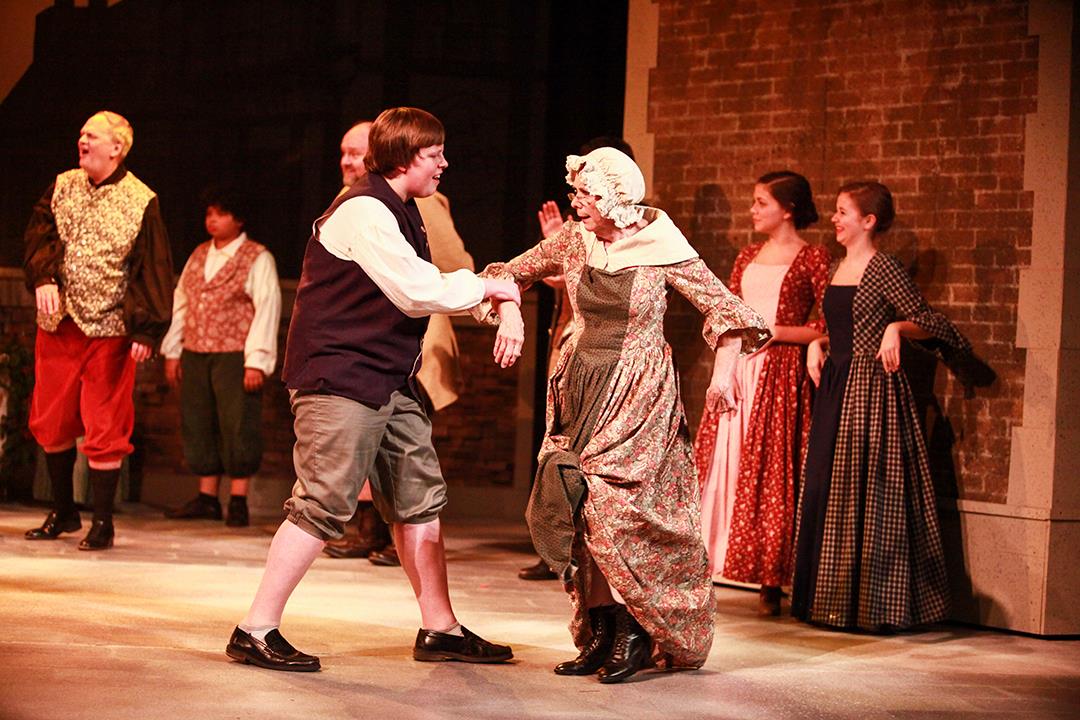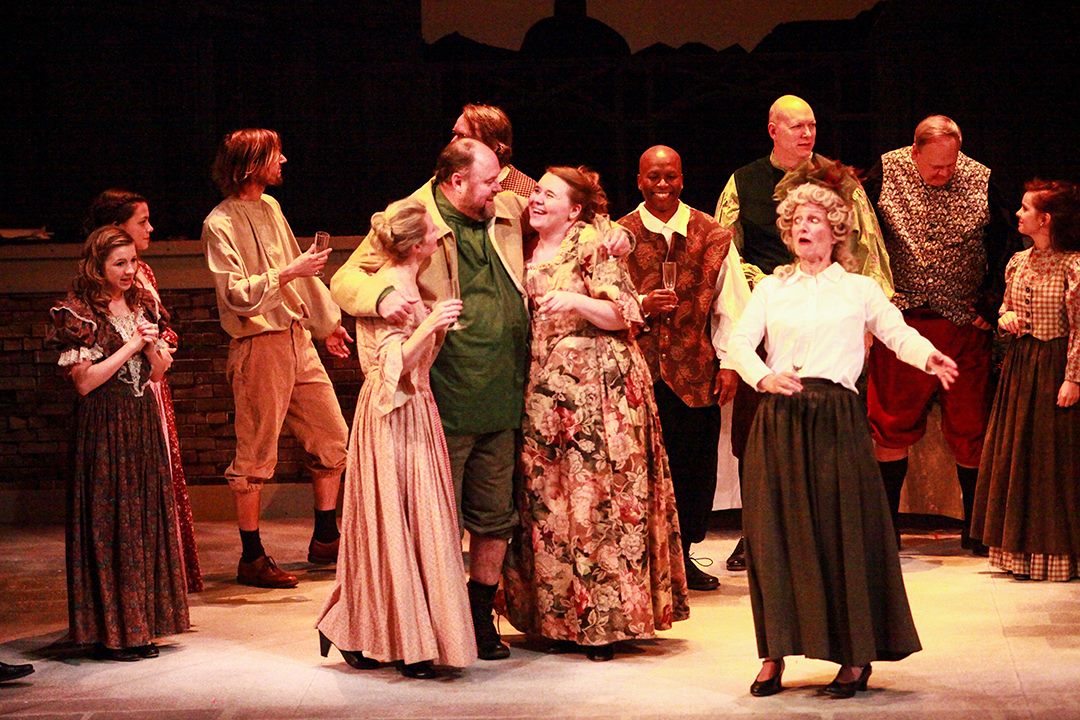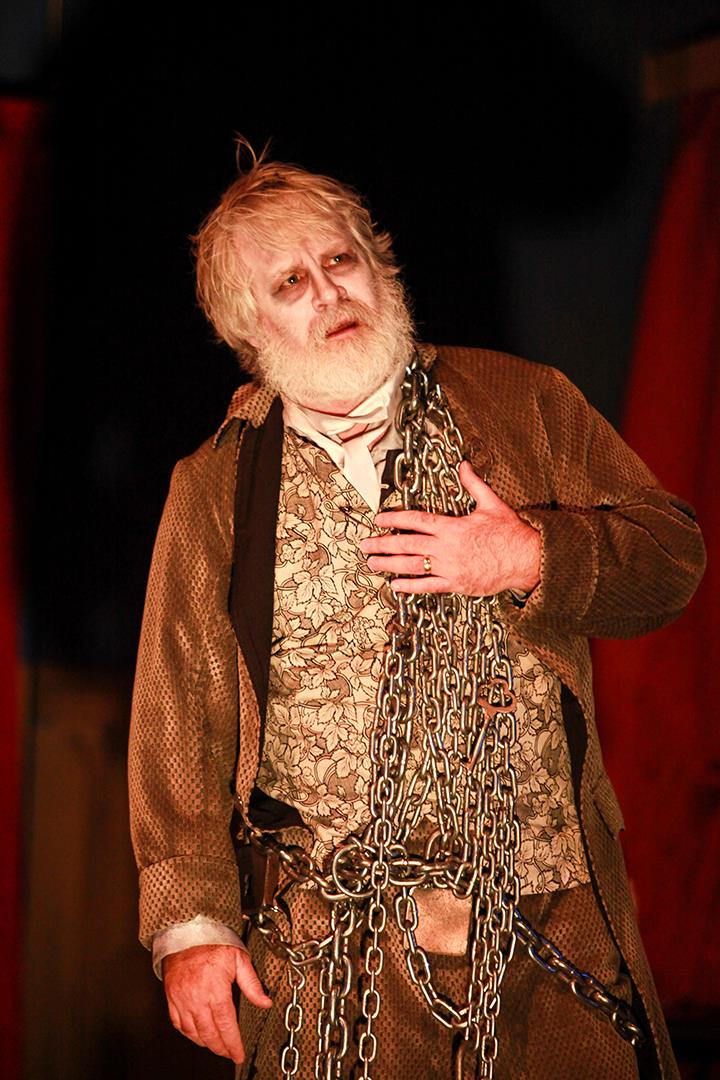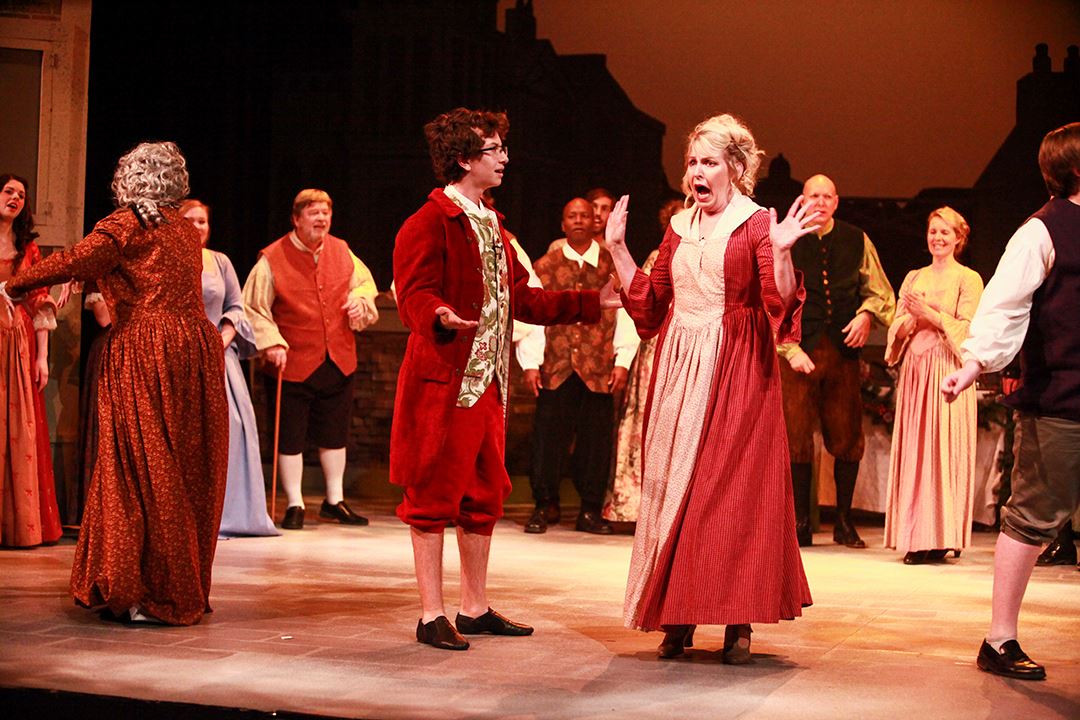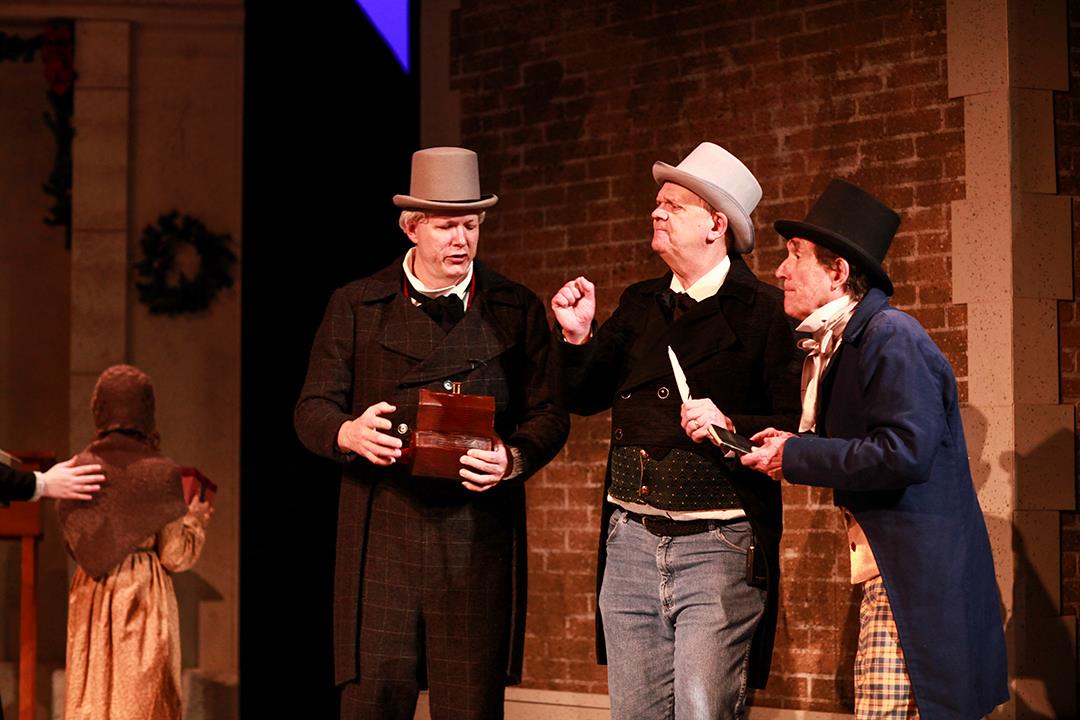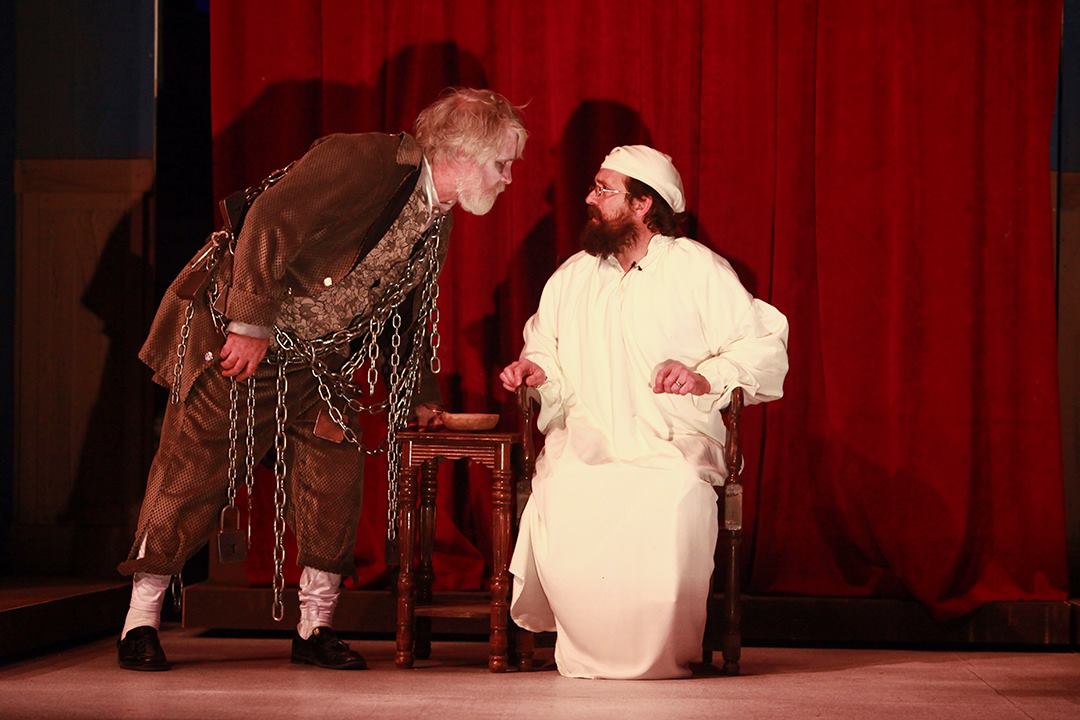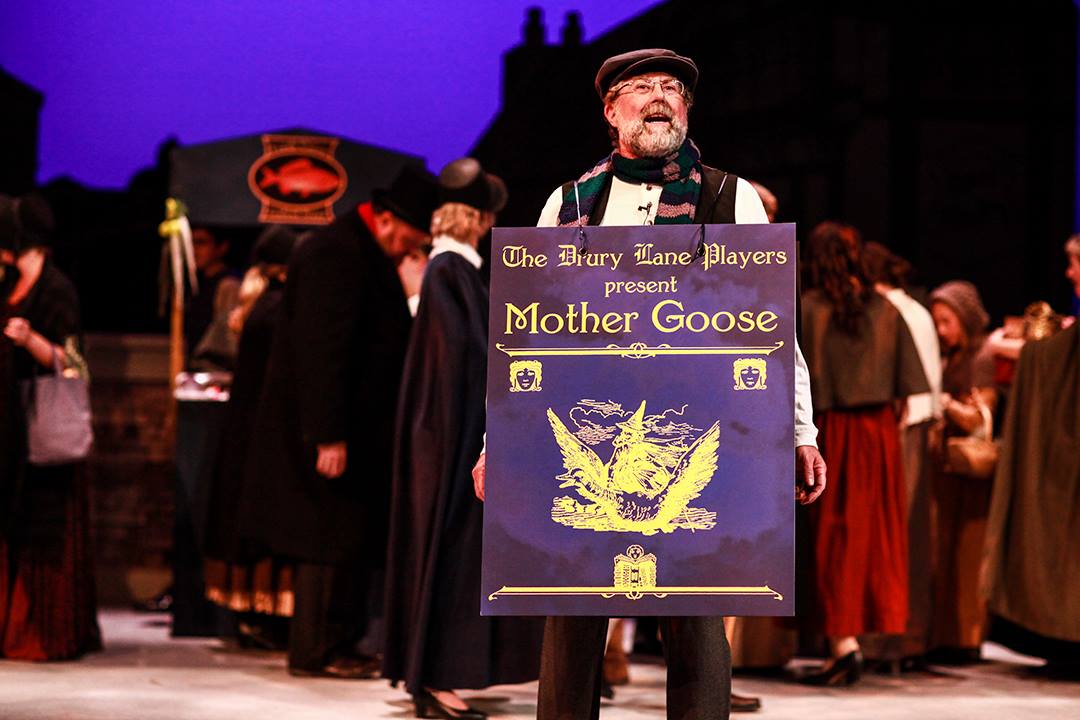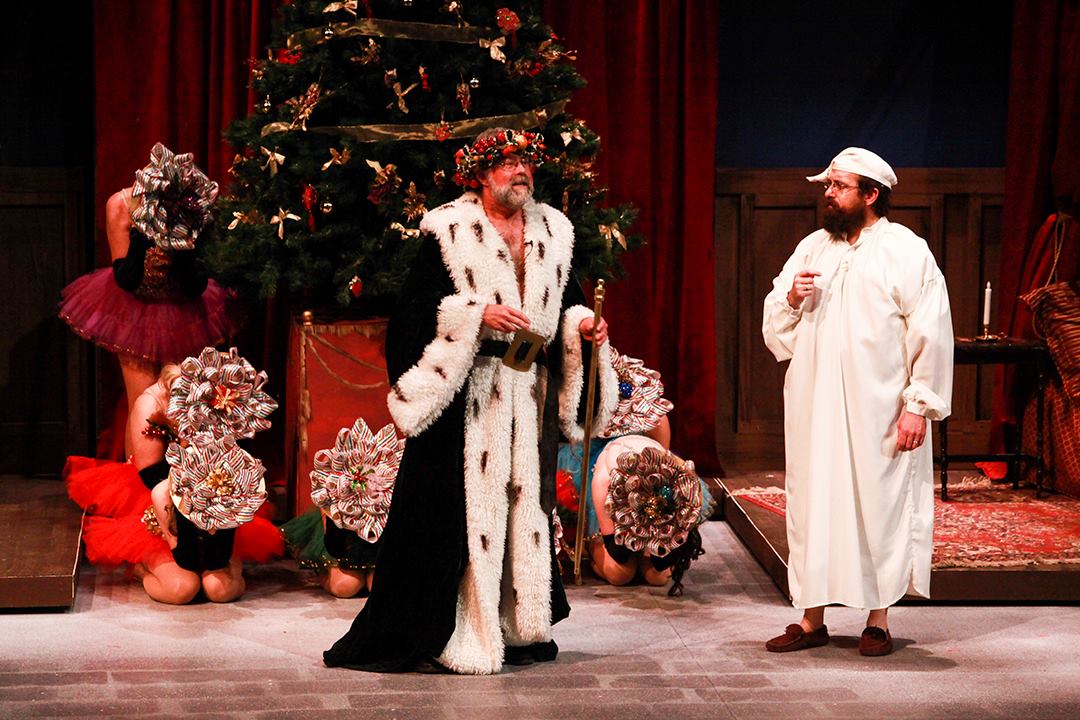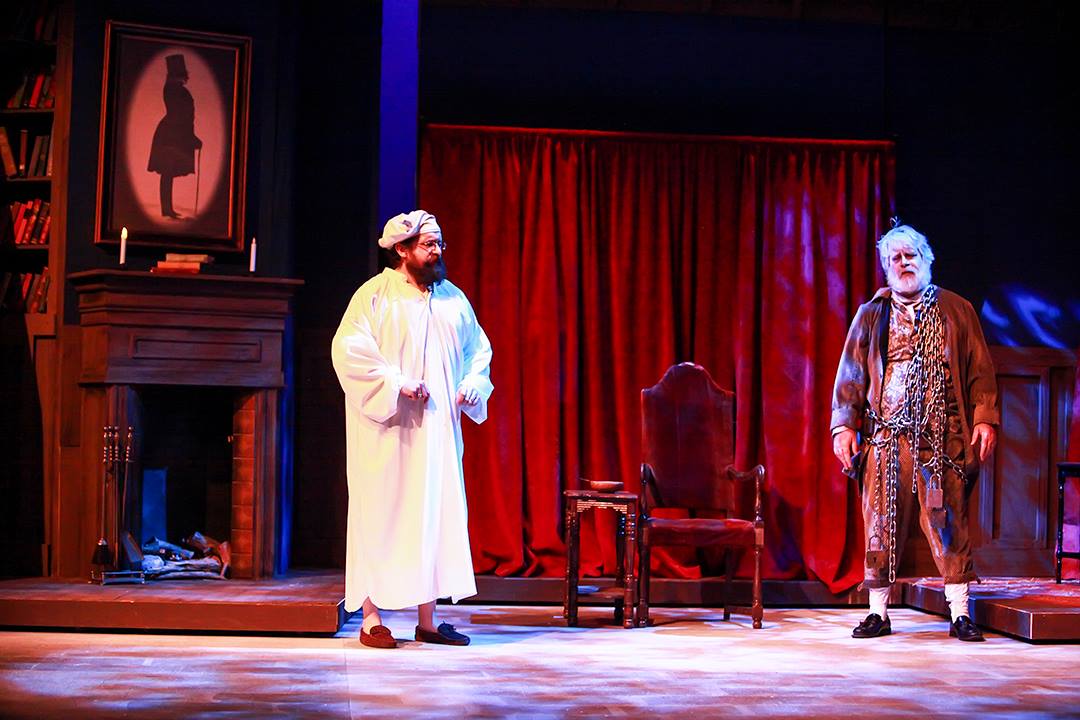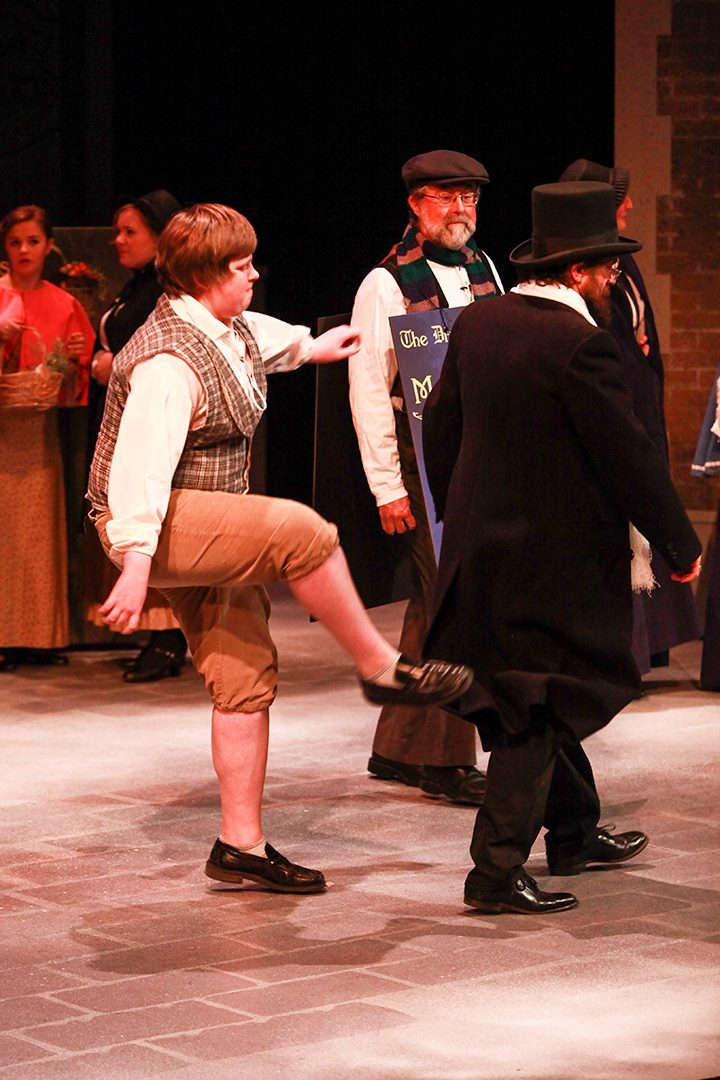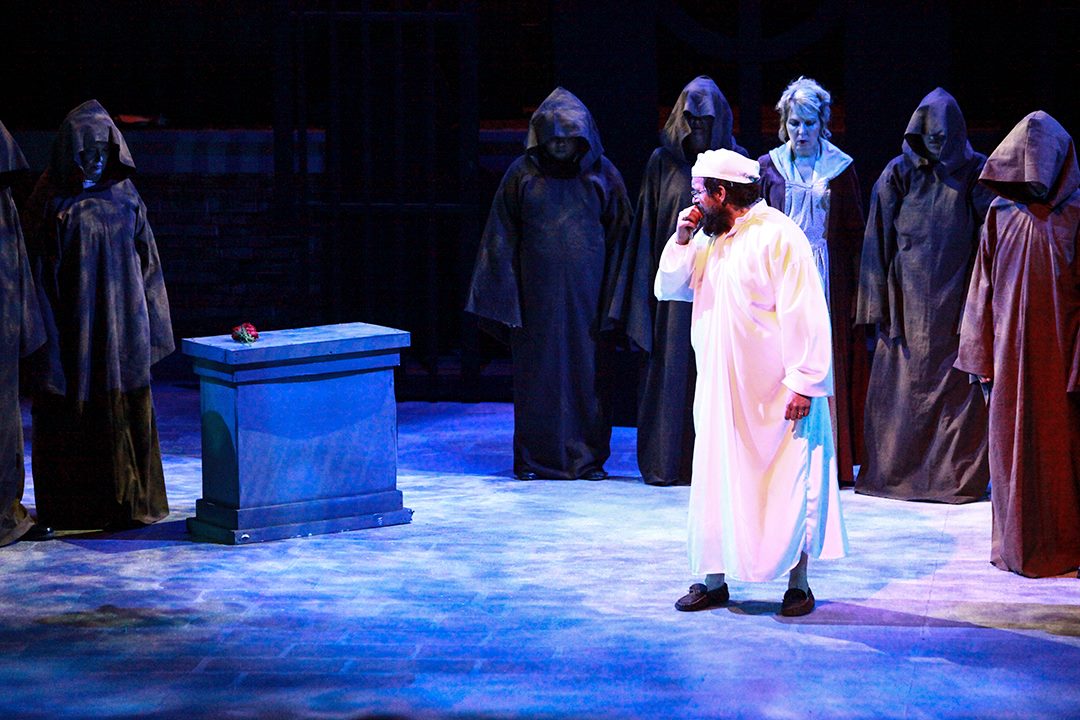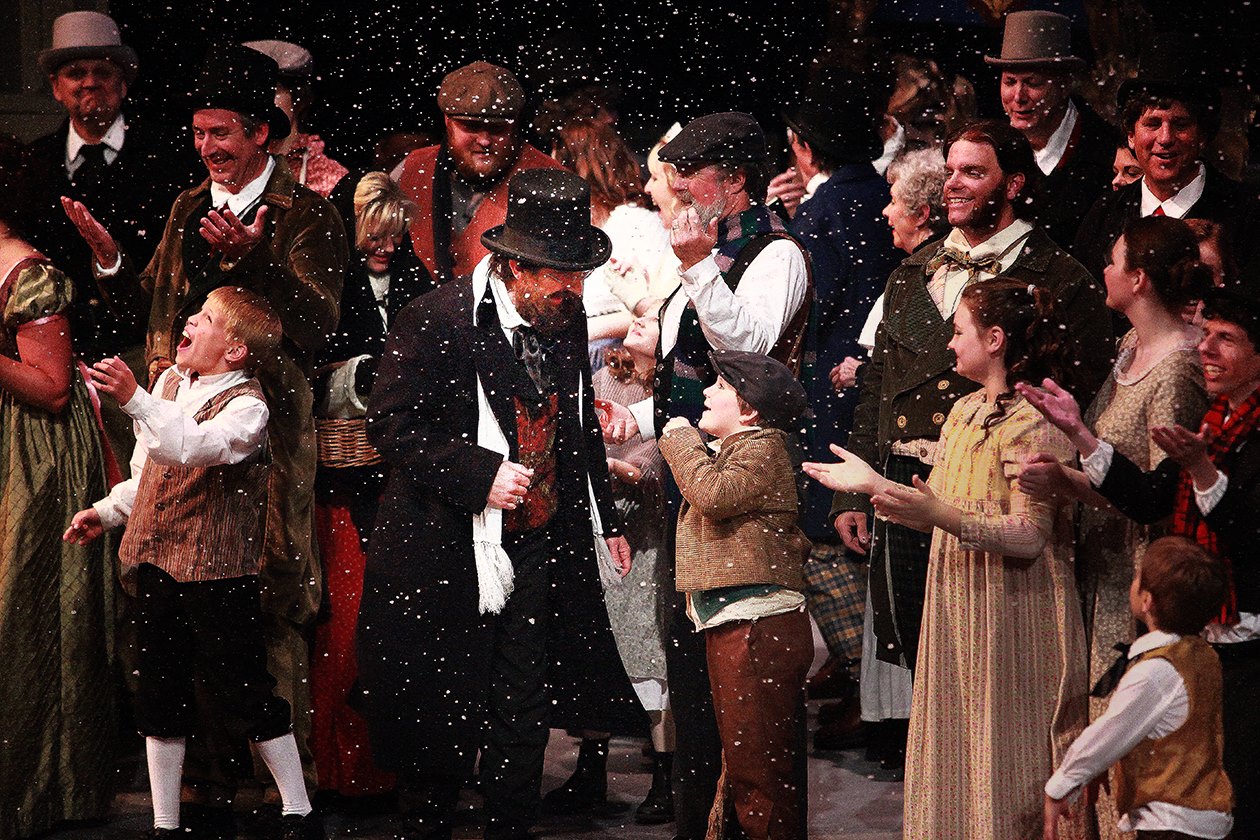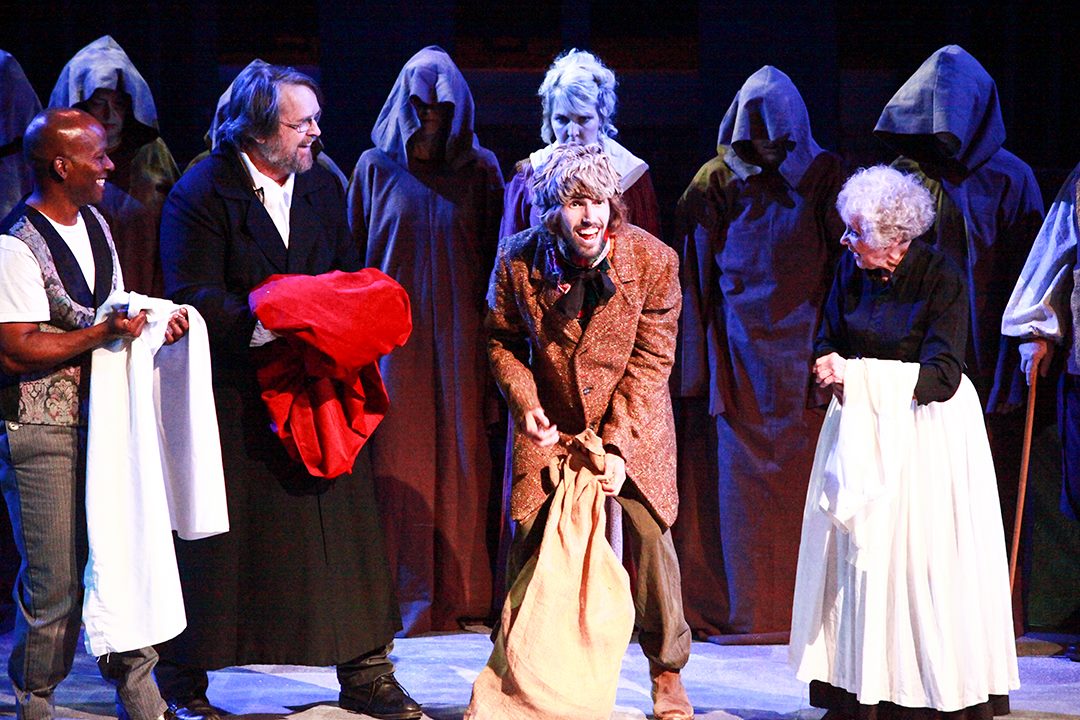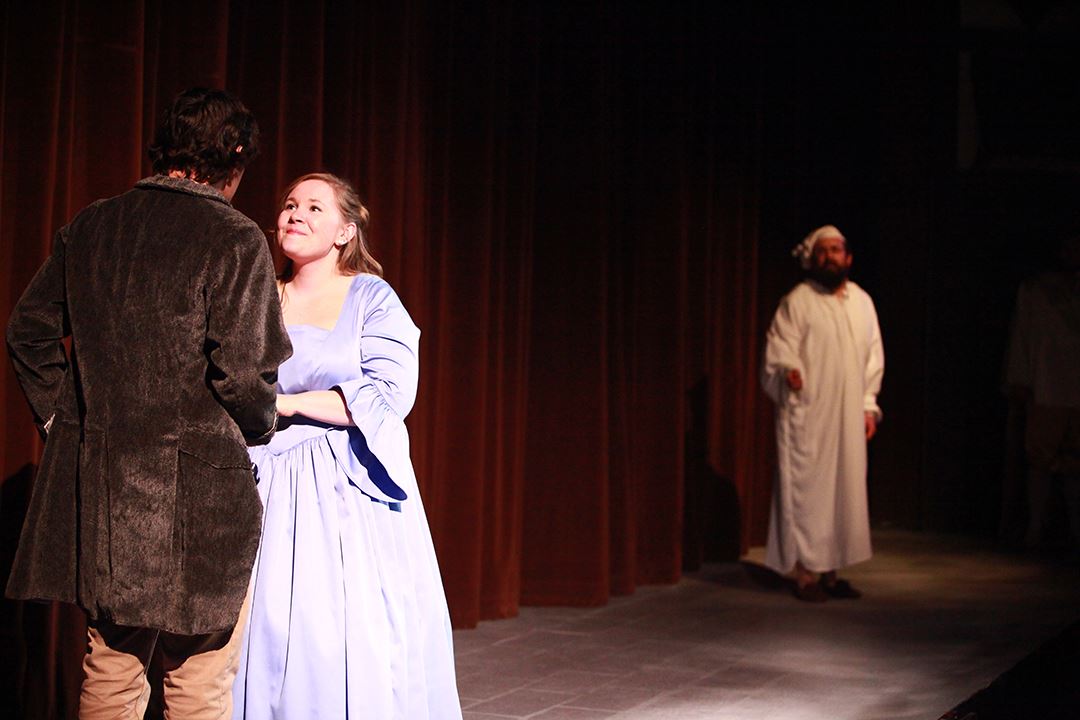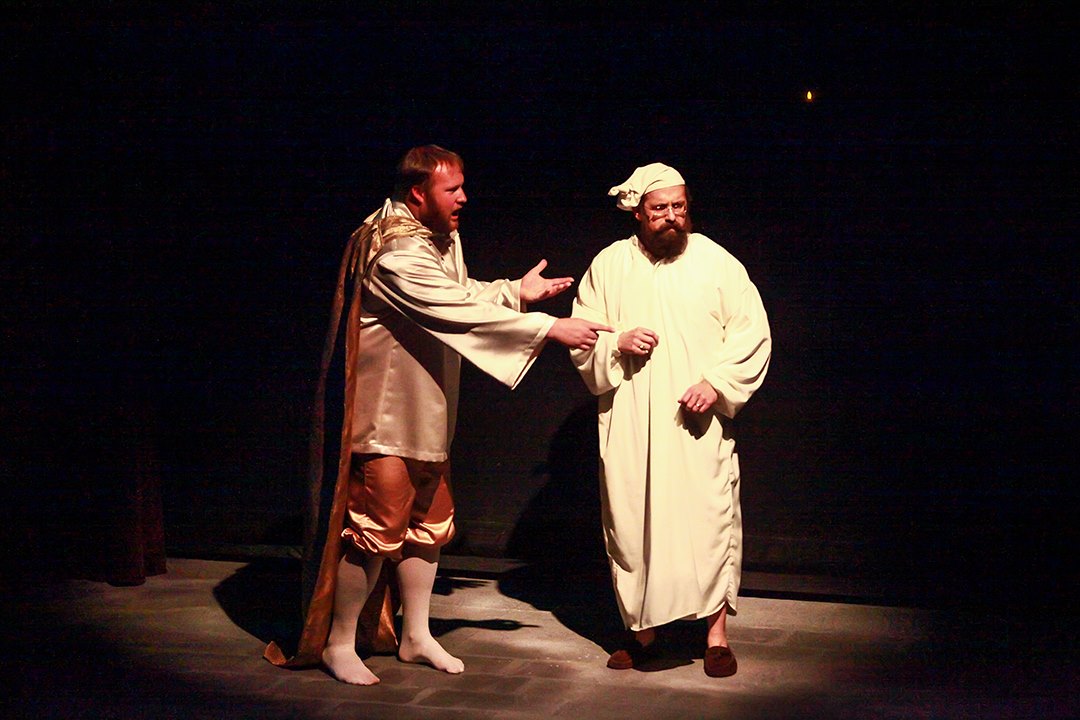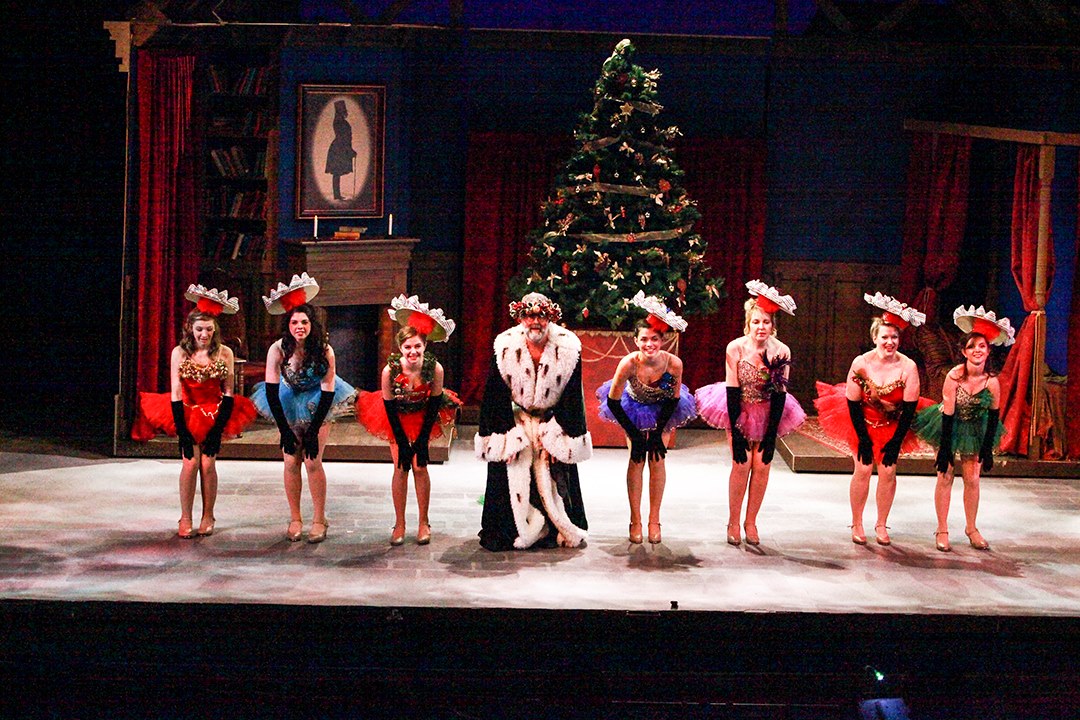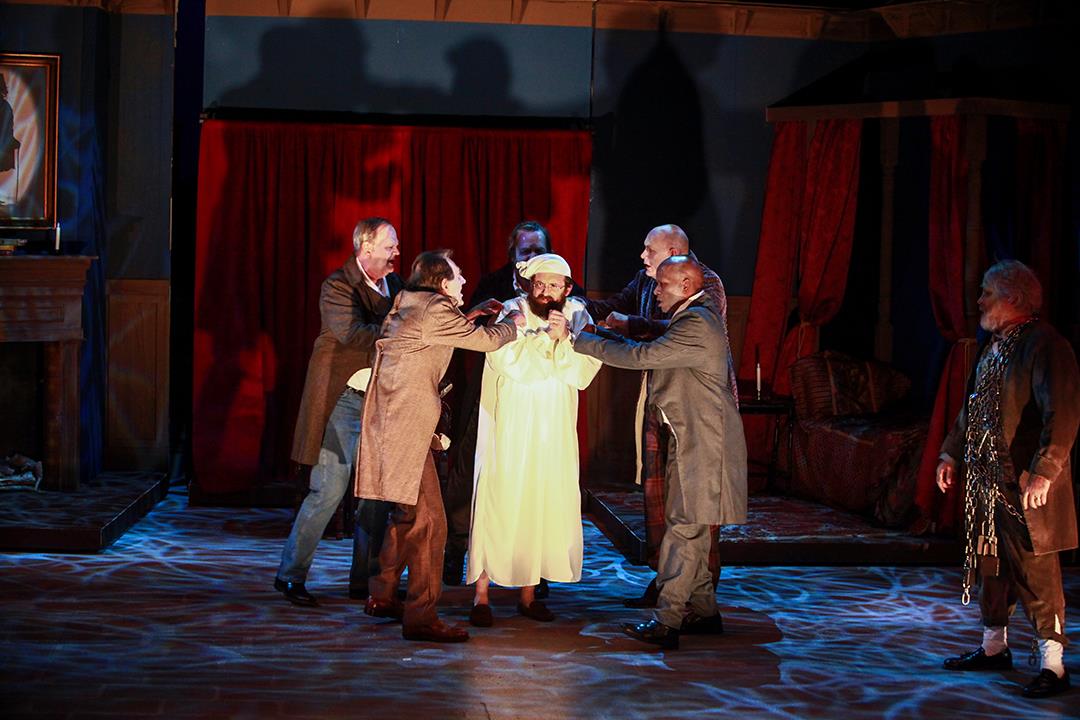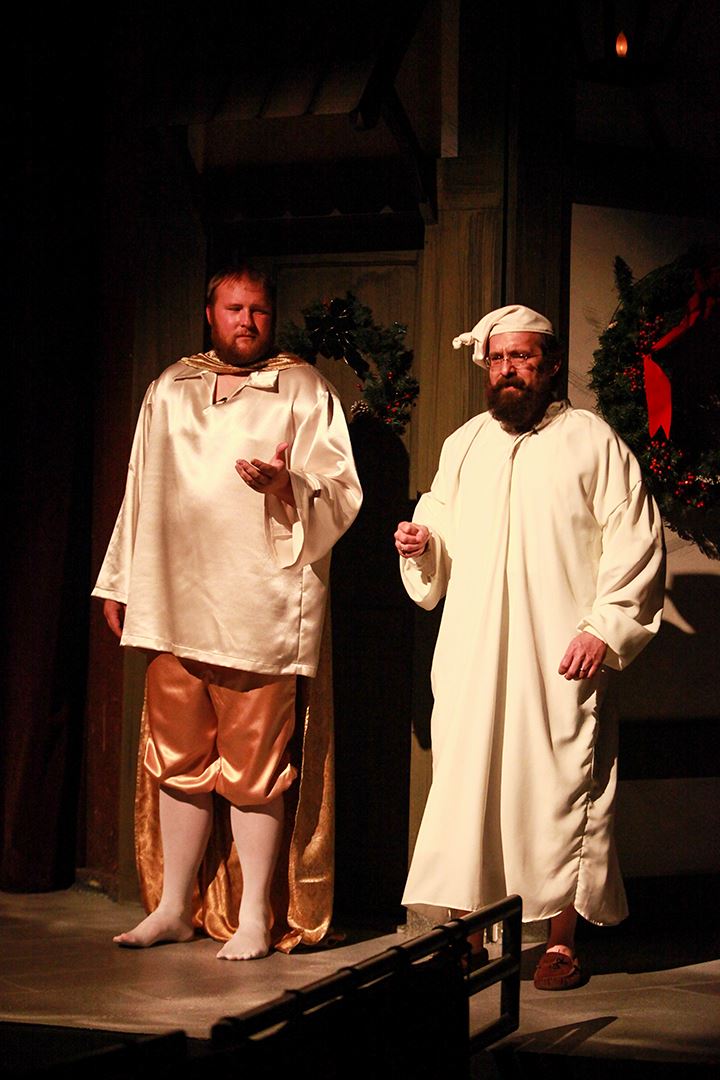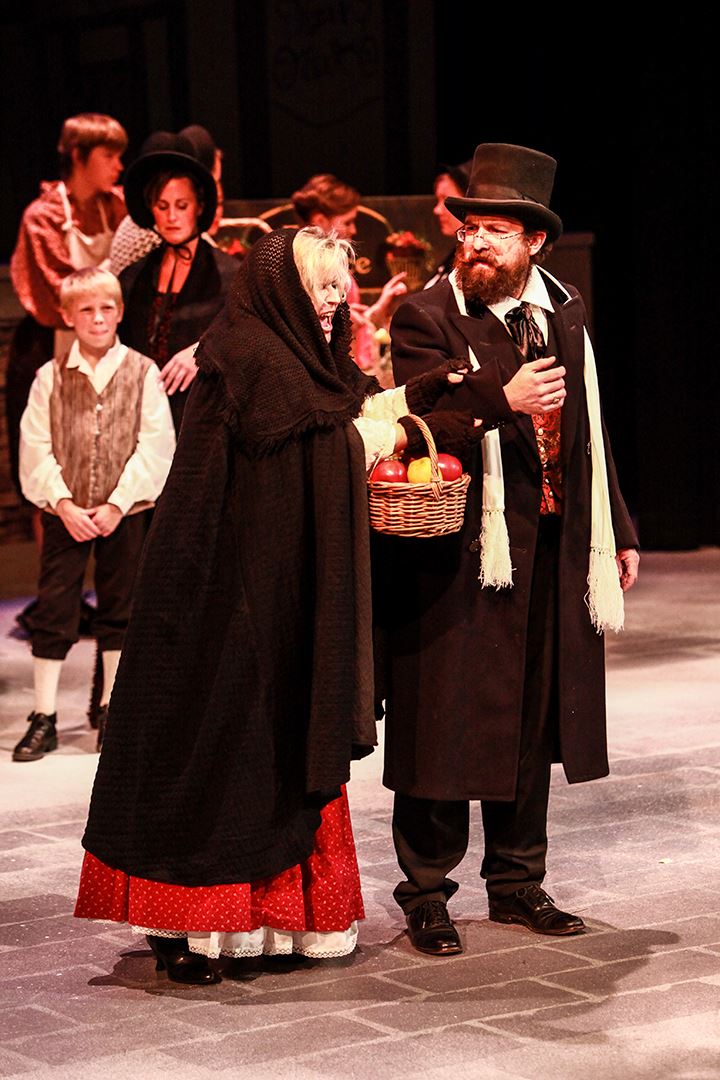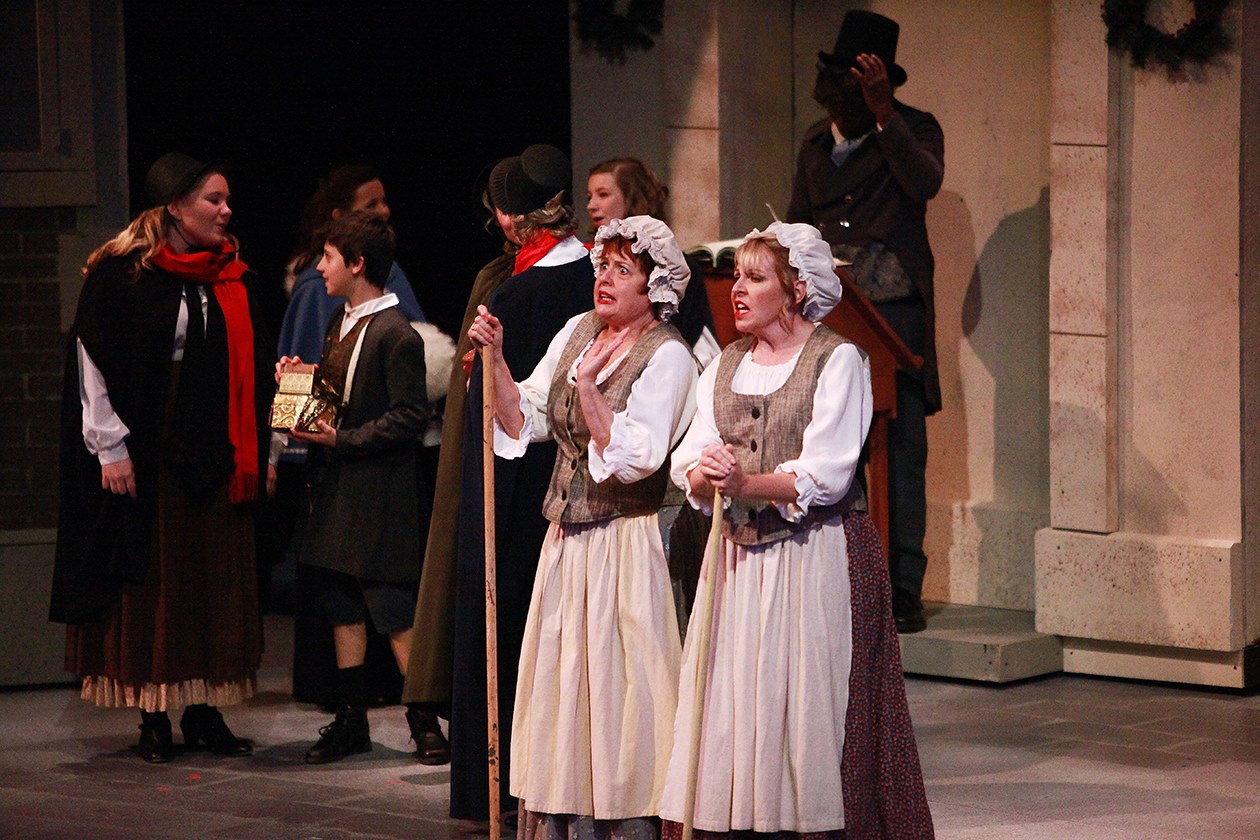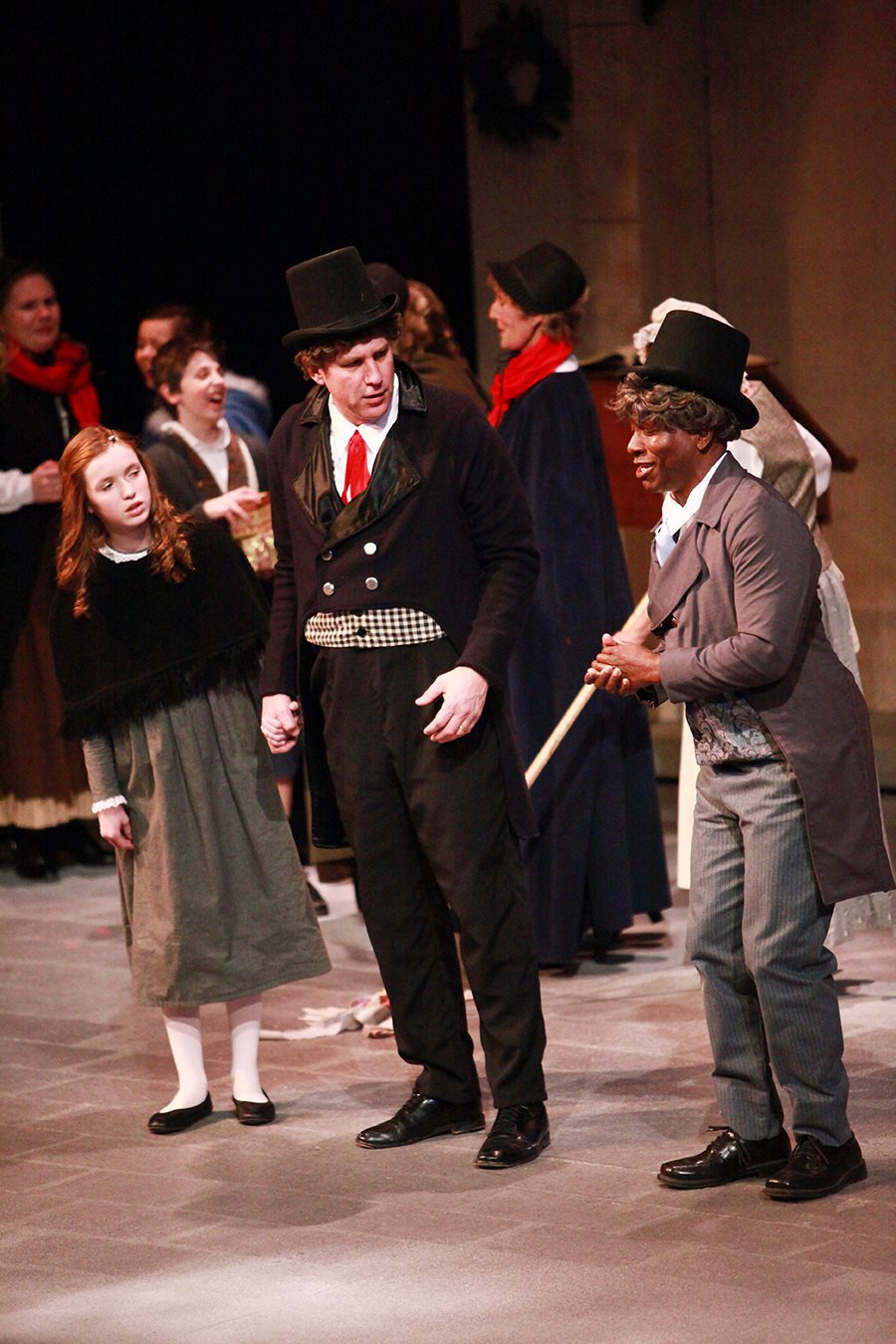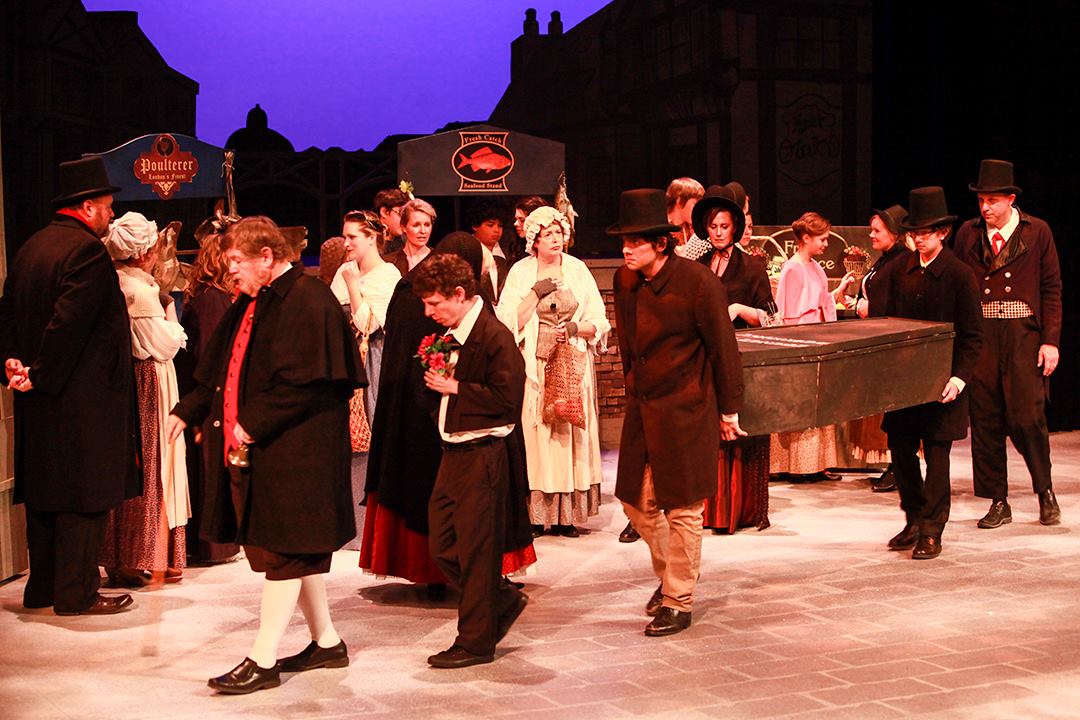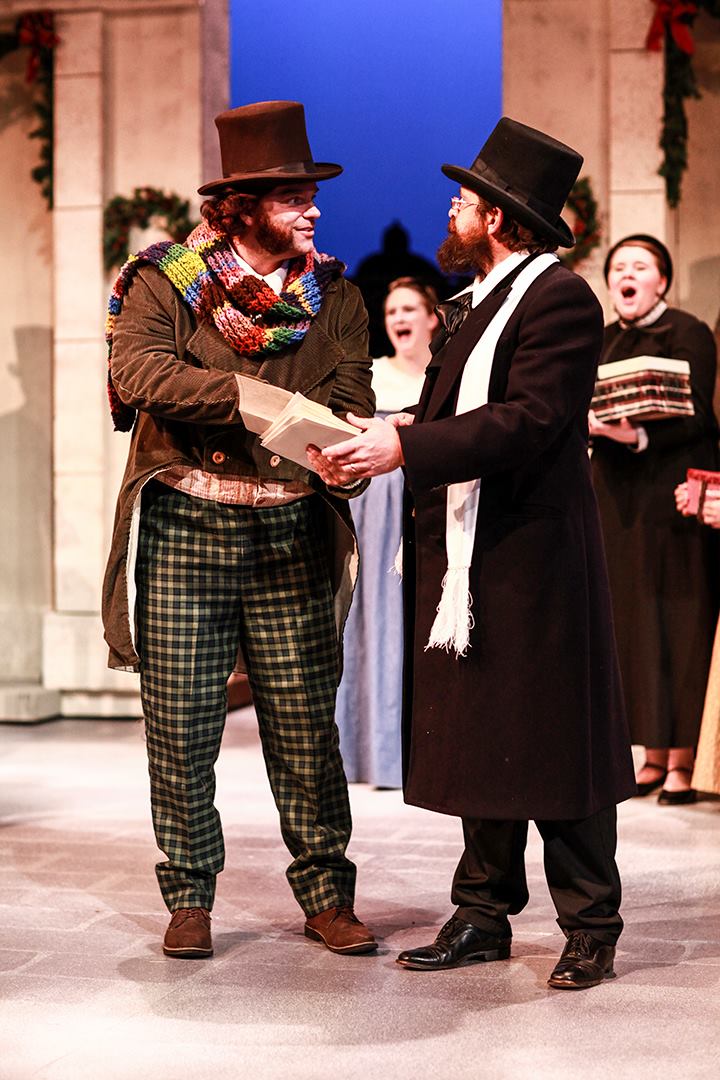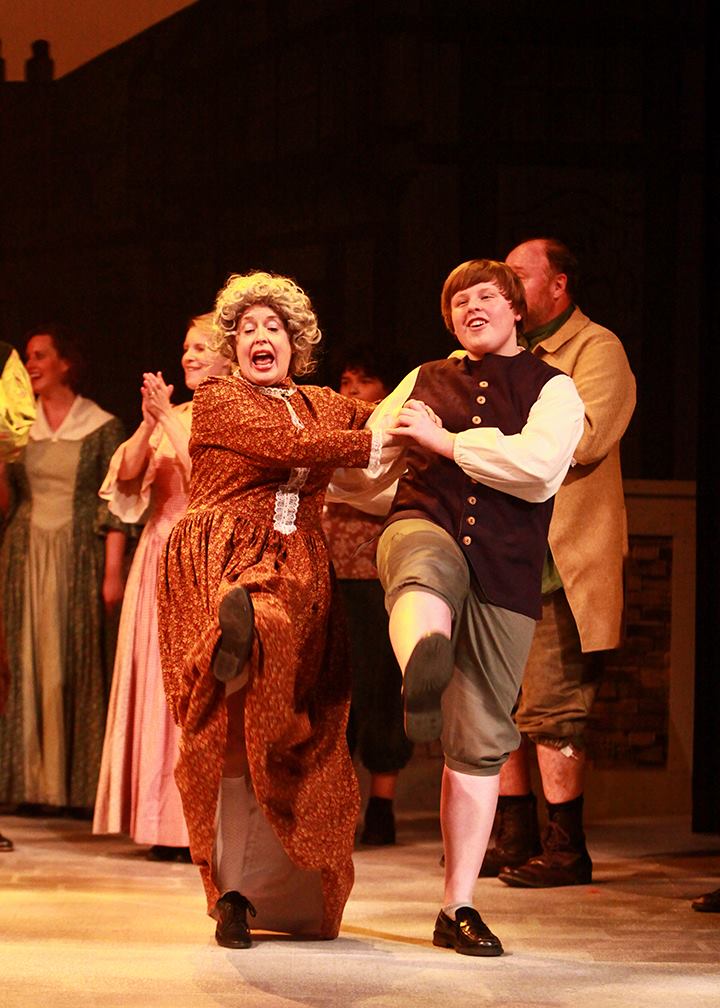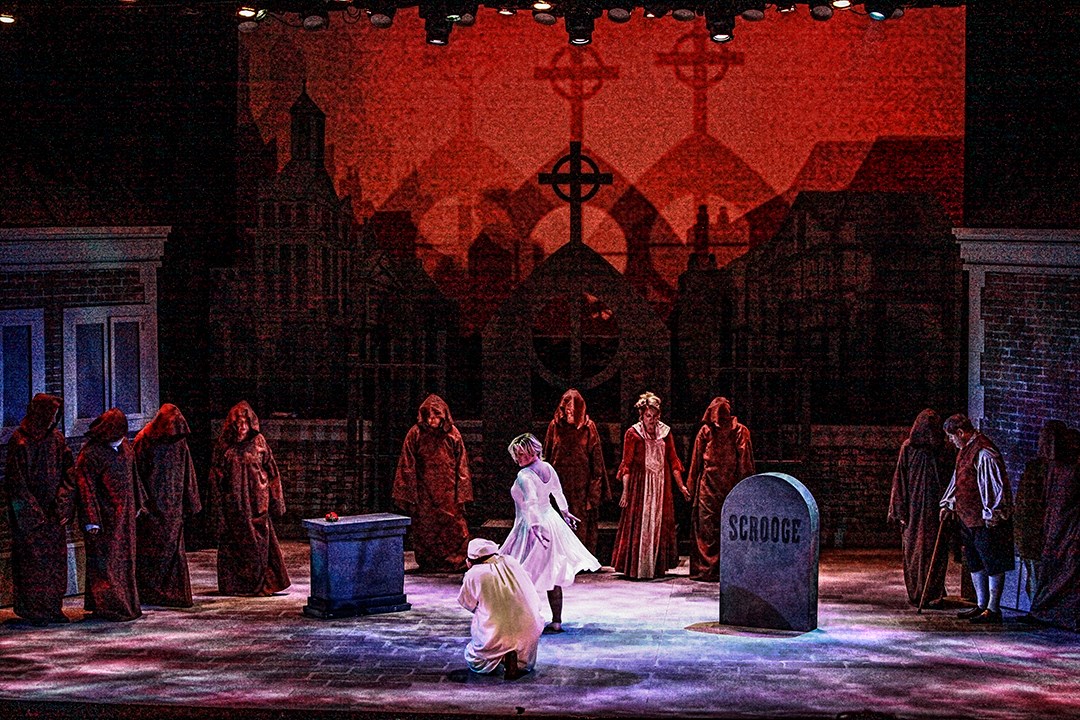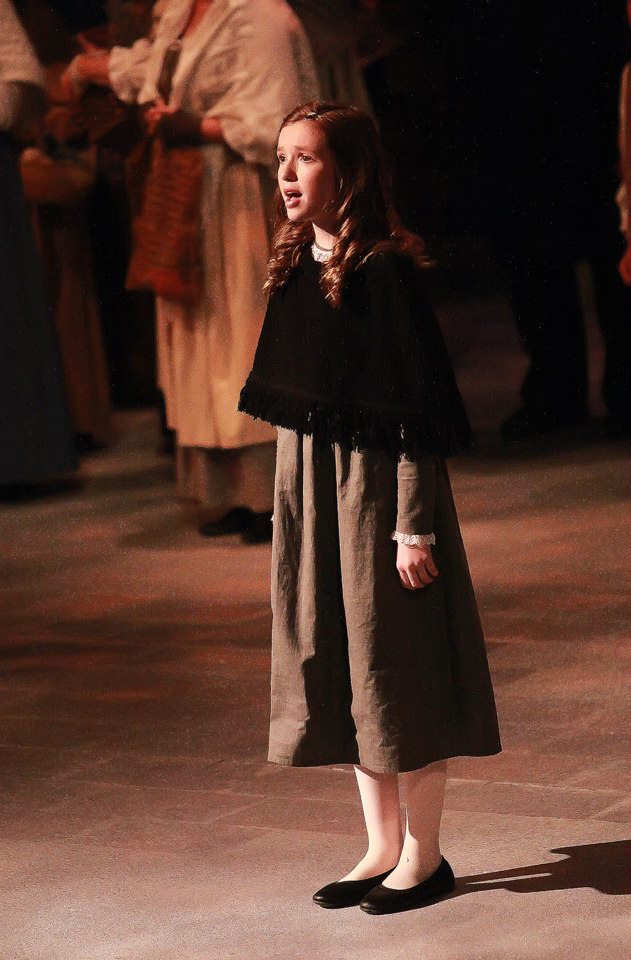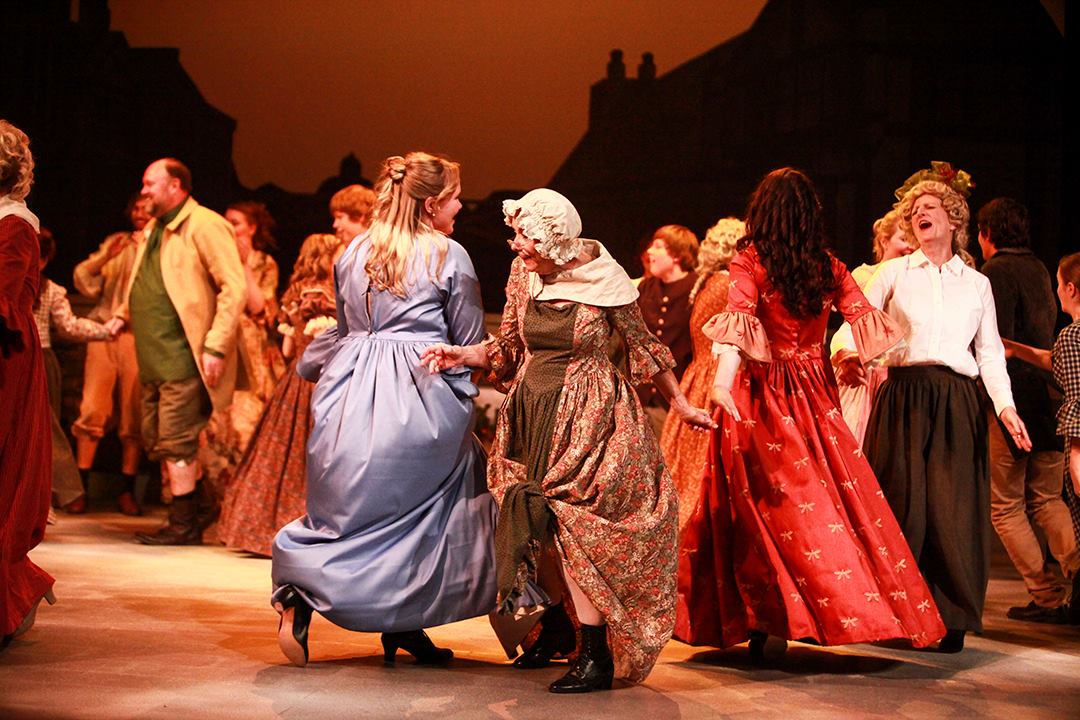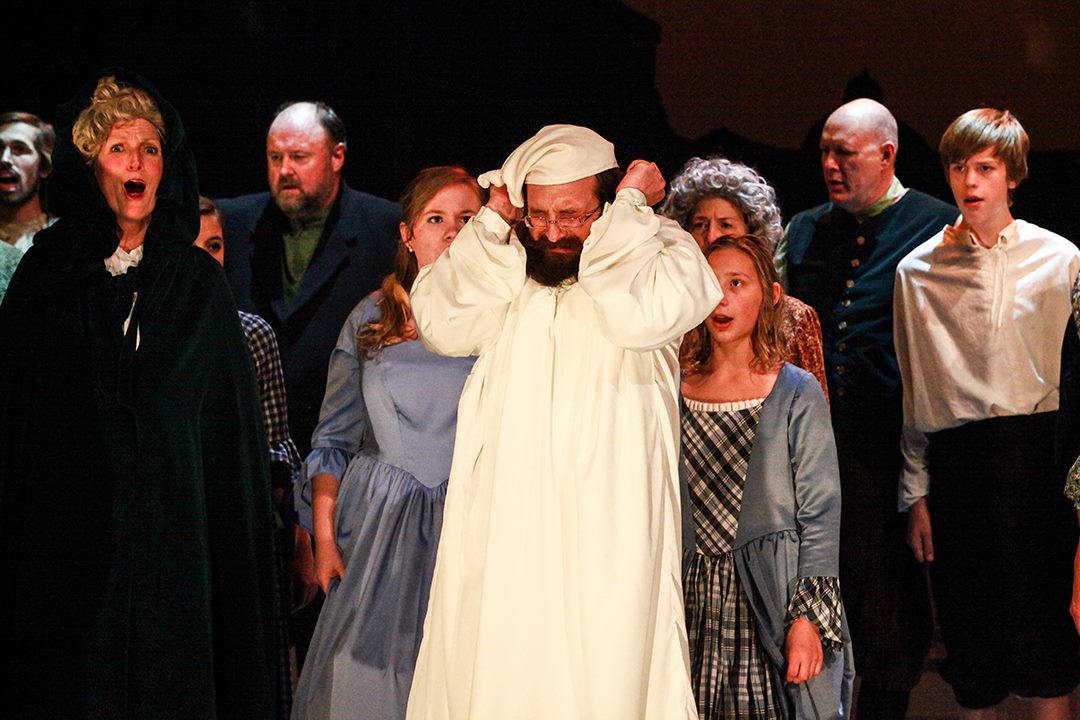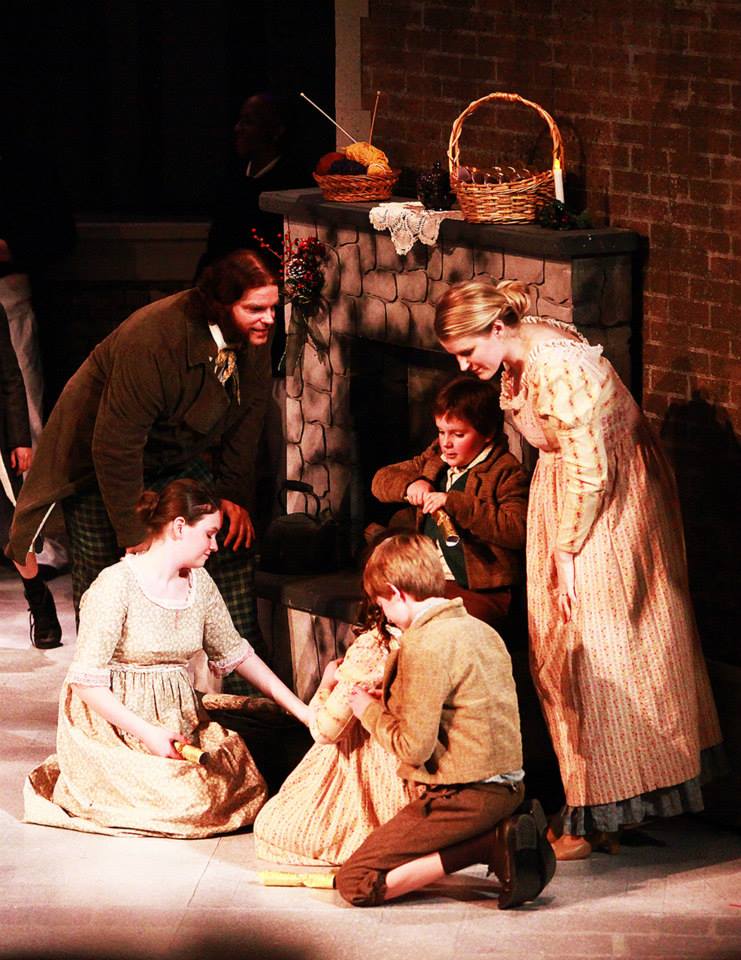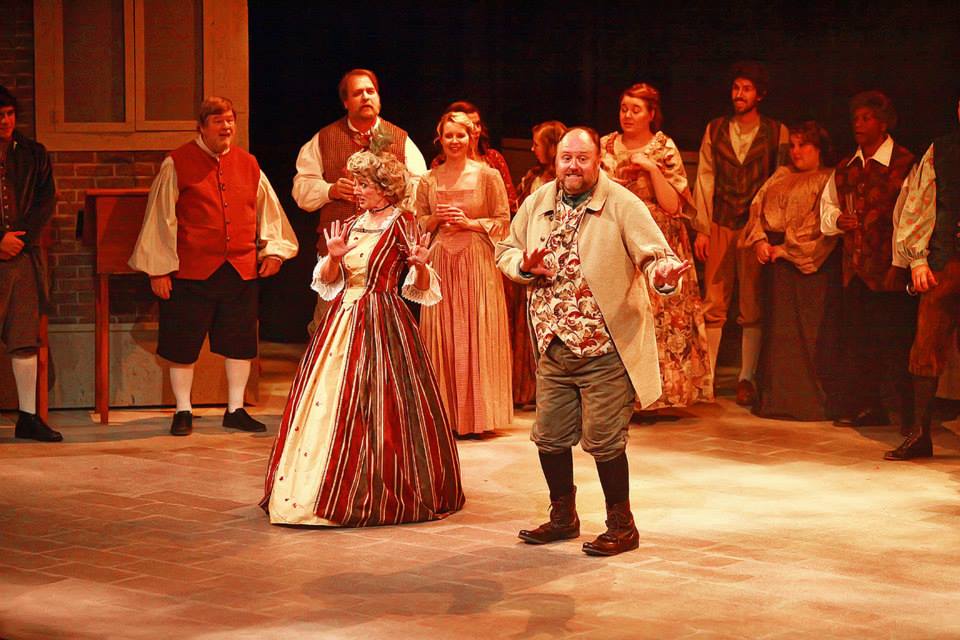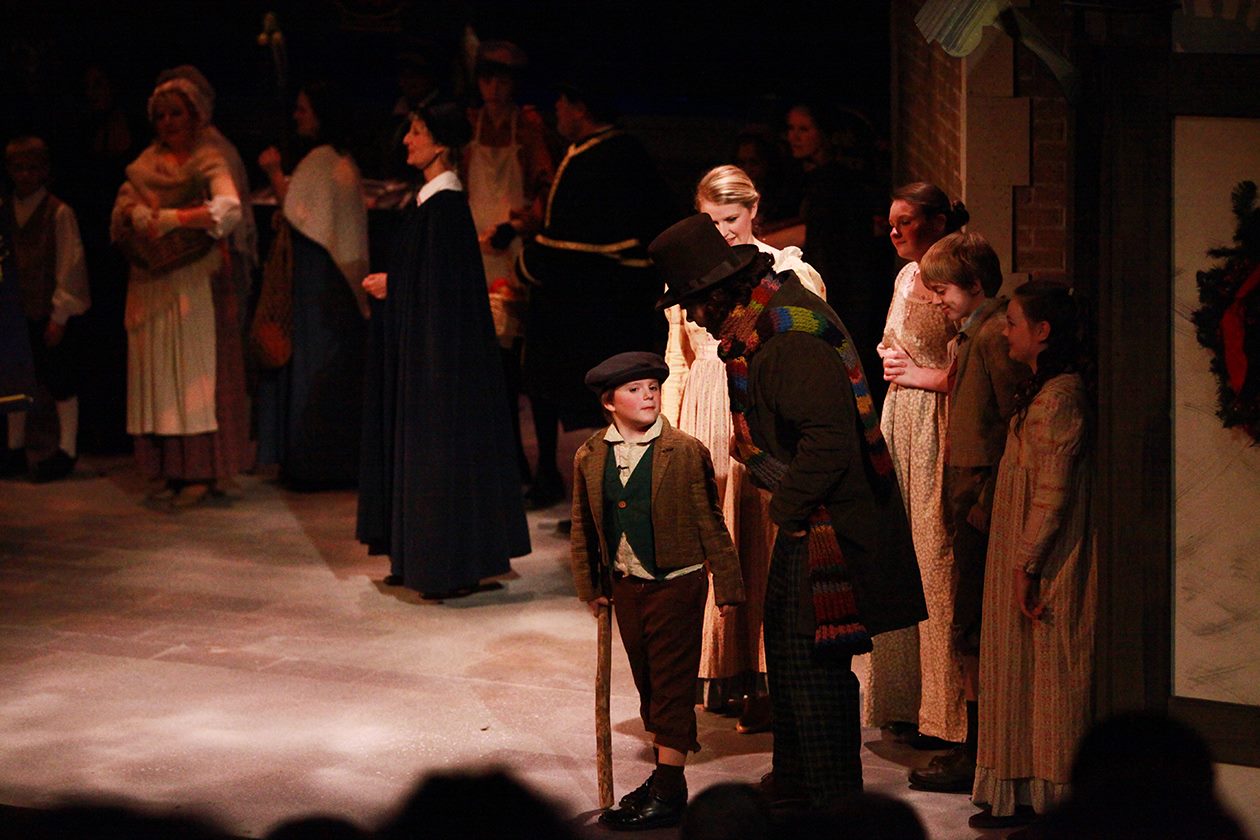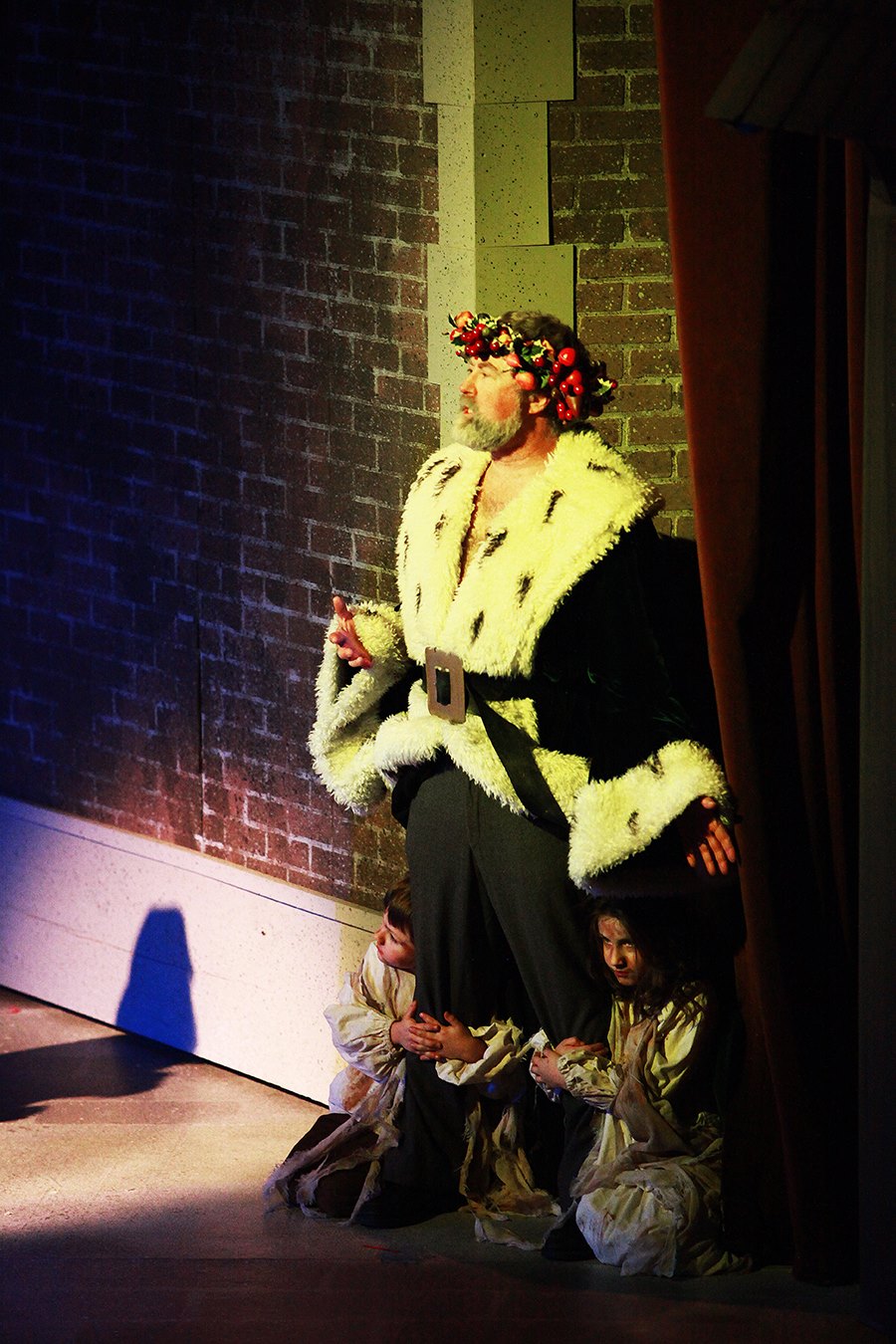 November 22 – December 7, 2013
Kephart Theatre
---
A Christmas Carol: The Musical
Book by Lynn Ahrens and Mike Ockrent
Music and Lyrics by Alan Menken and Lynn Ahrens
Everybody knows the brutish character of Ebenezer Scrooge, but don't miss this new Broadway version of the classic story of holiday redemption.
SPONSORED BY SAINT FRANCIS COMMUNITY SERVICES  |  LONG MCARTHUR FORD
Ebenezer Scrooge: Bryan Hurlbut
Lamplighter/Ghost of Christmas Past: Brandt Busse
Sandwich Board Man/Ghost of Christmas Present: Greg Rea
Blind Old Hag/Ghost of Christmas Future: Cathie Norris
Bob Cratchit: John Hendrick
Mrs. Cratchit: Jenny Riley
Tiny Tim: Eli Starmer
Martha Cratchit: Tresilyn Tucker
Marley's Ghost: Darrel Dees
Fred Anderson: Loren Young
Sally Anderson: Sally Cobb
Mr. Smythe: Barry Dundas
Grace Smythe: Annie Taggart
Jonathan: Joshua Goble
Mr. Fezziwig: Tom Wilbur
Mrs. Fezziwig: Twila Schneiders
Mrs. Mops: Ernestine Morrison
Emily: Ruth Vernon
Young Ebenezer Scrooge: Caleb Rivera
Young Marley: Tristan Spicer
Scrooge at 12: Nick Salem
Ghost/Banker: Jeff Harrison
Mr. Scrooge, Sr./Beadle/Working Man/Monk: Ray Tucker
Scrooge at 8: Isaac Morris
Old Joe: Paul Minneman
Mrs. Scrooge: Christy Streeter
Fishmonger: Mosés Brown
Poulterer: Shannon Starmer
Vegetable Seller: Kyle Dundas
Nikolas: Karson Phil
Fan: Nova Green
Cratchit Children:
Kathleen Rhodes
Nathan Weiss
Charwomen/Grannies:
Vicki Price
Shawna Carter
Ghosts:
Gary Demuth
Mike Trow
Scott Price
John Ryberg
Bob Lindgren
Charity Men:
Scott Price
John Ryberg
Bob Lindgren
Bankers/Businessmen:
Gary Demuth
Mike Trow
Carolers:
Tom Wilbur
Twila Schneiders
Ruth Vernon
Caleb Rivera
Christmas Present Dancers:
 CJ Bond
Maria Putzier
Xan Mattek
Sofie Flores
Jazlyn Kingsolver
Ensemble:
Denise Justus
Halie Graybeal
Carol Stringer
Lexy Sadler
Camille Morris
Caleb Morris
Joey Strathe
Paul Minneman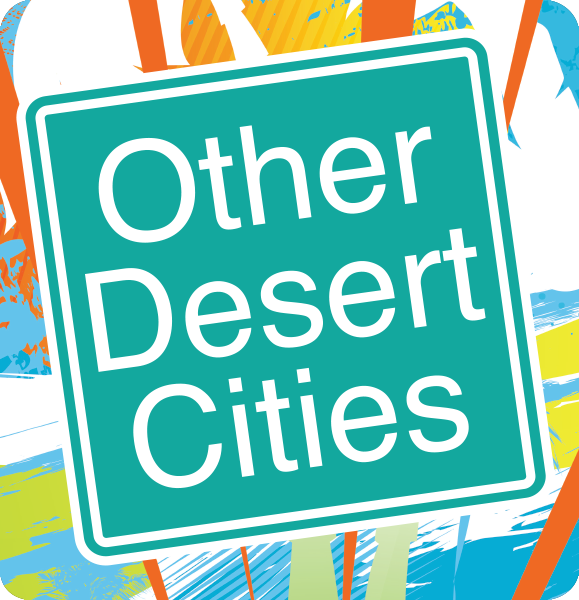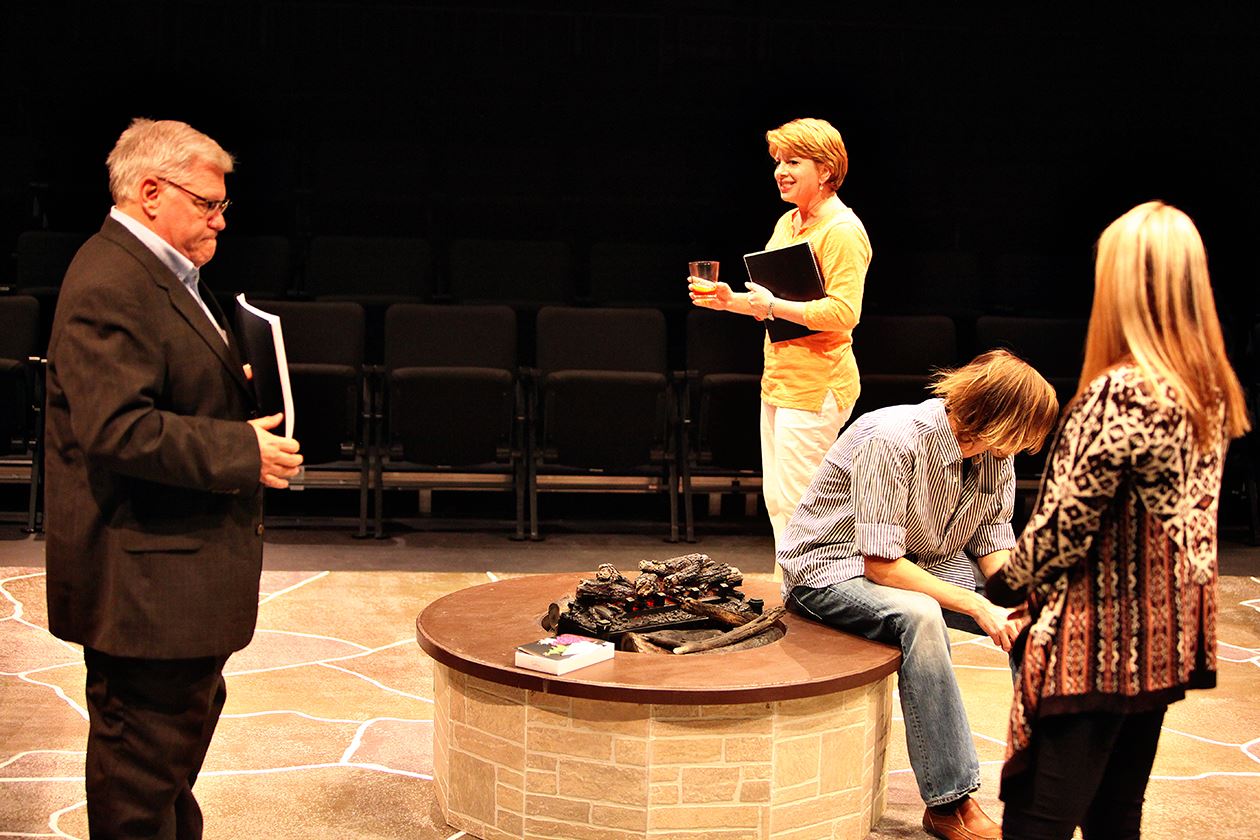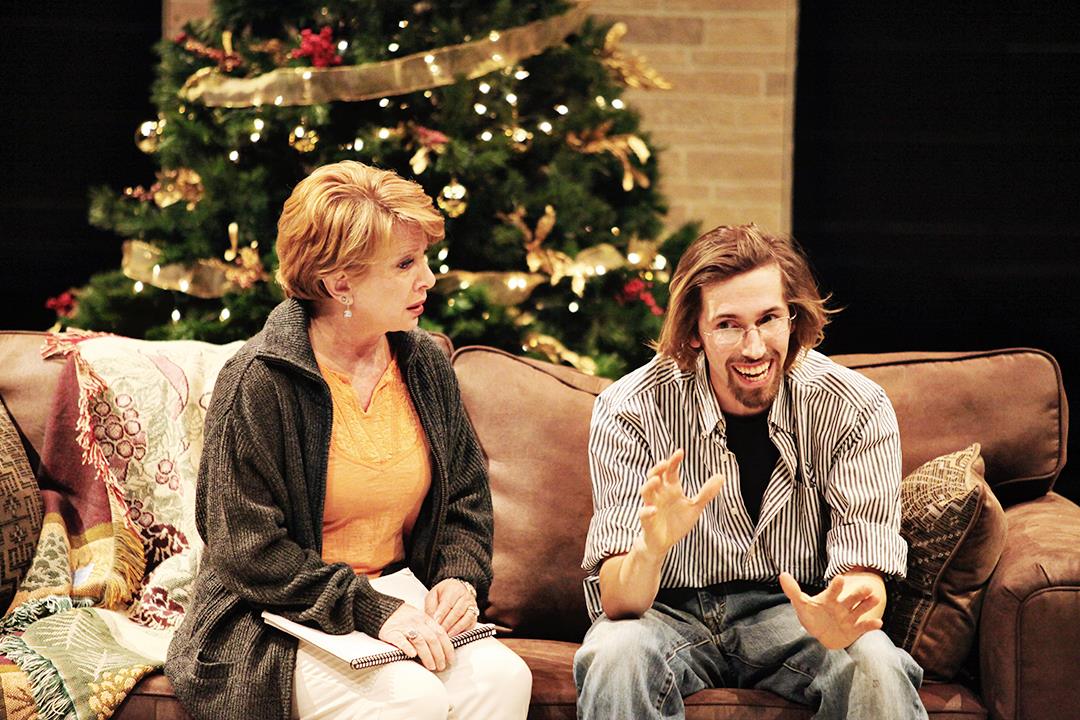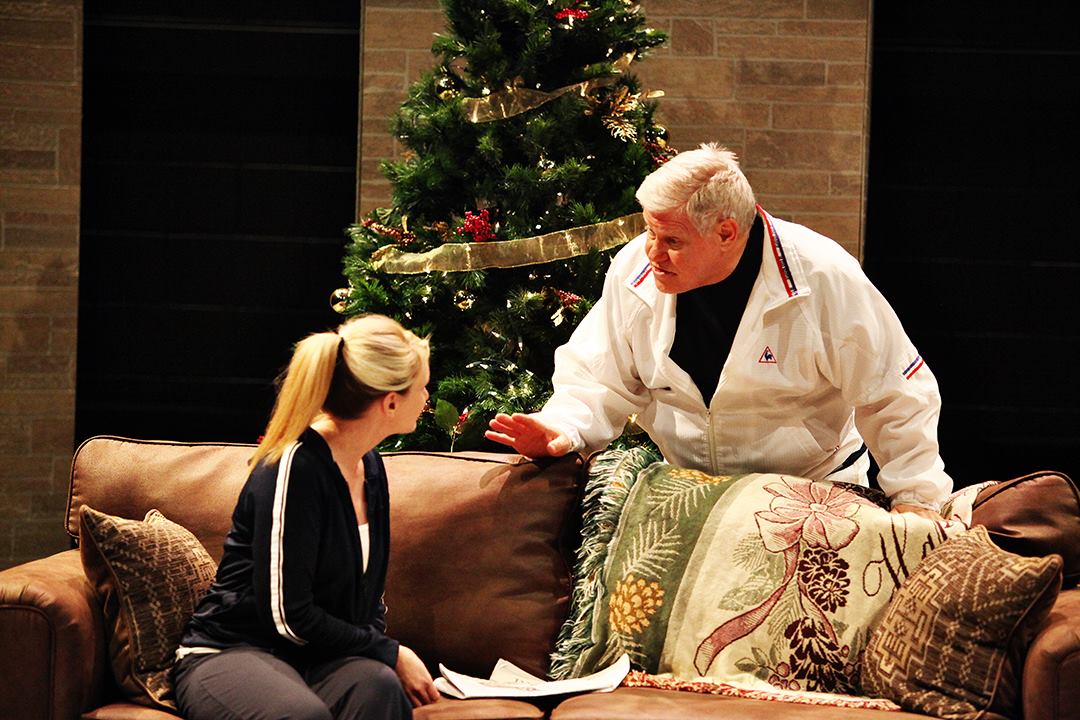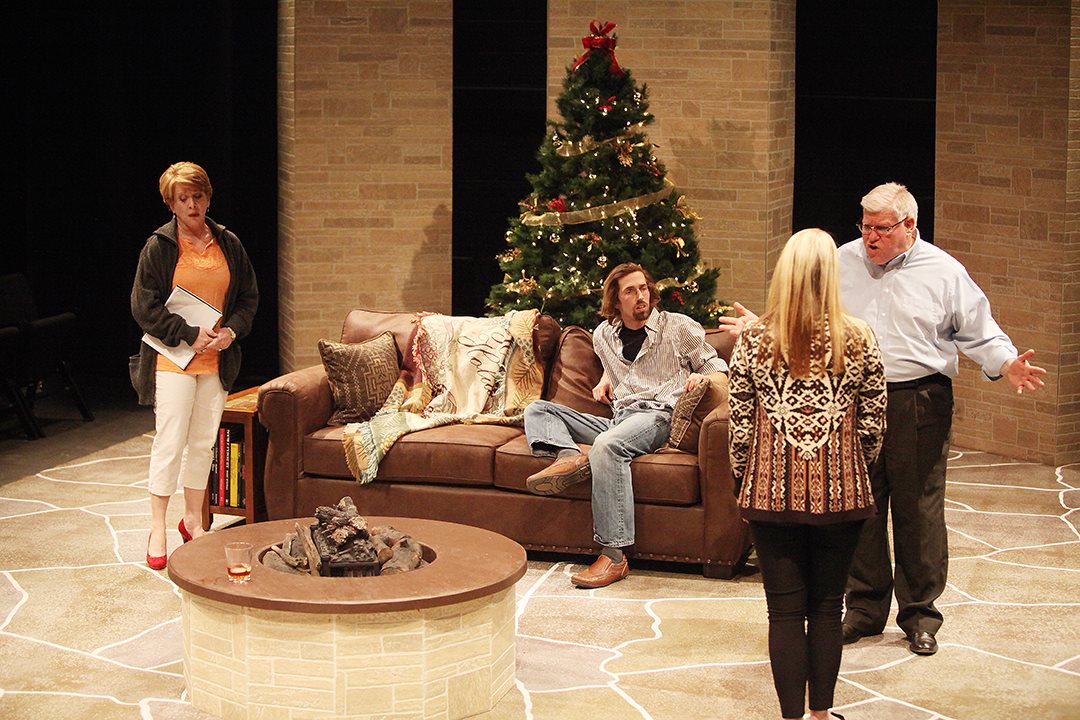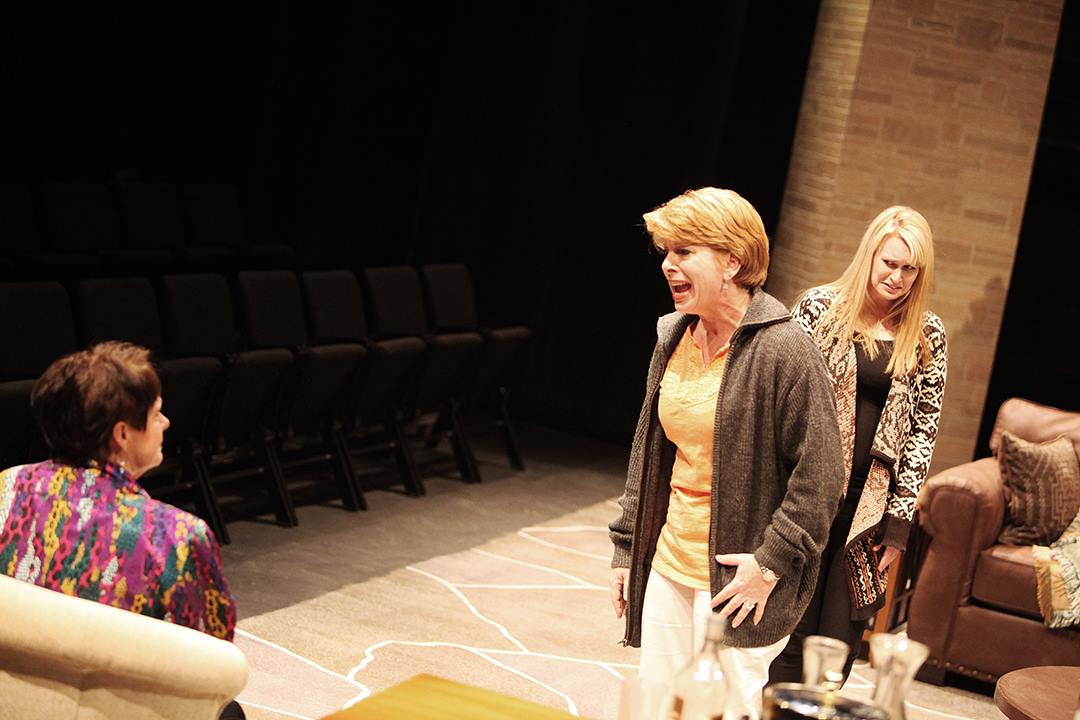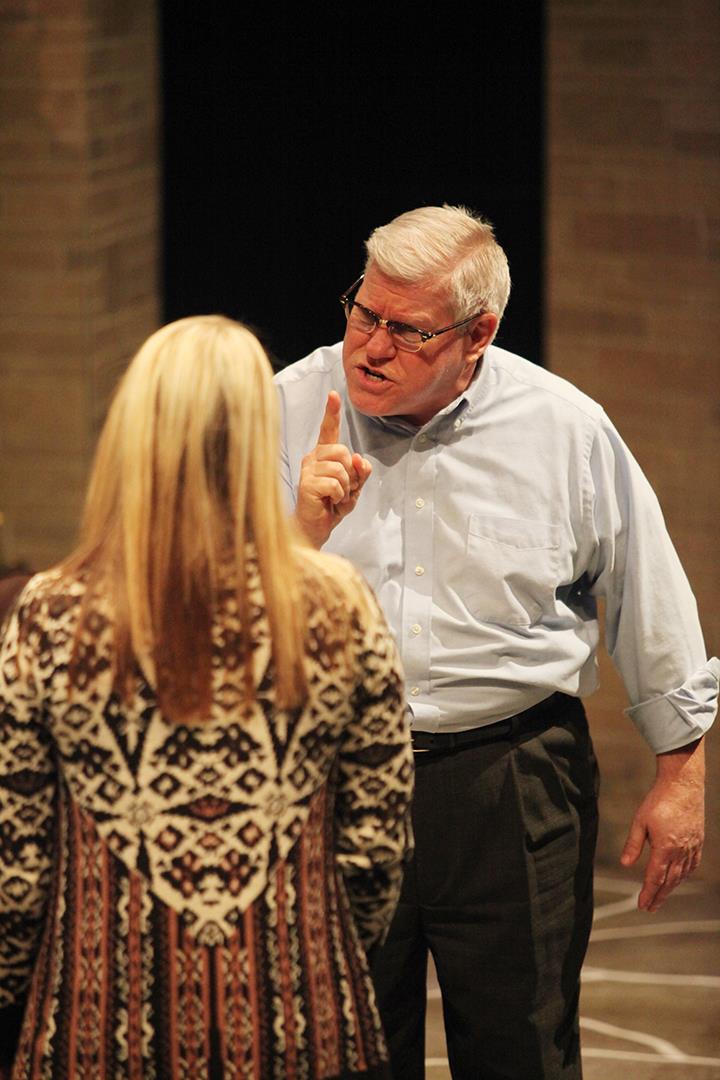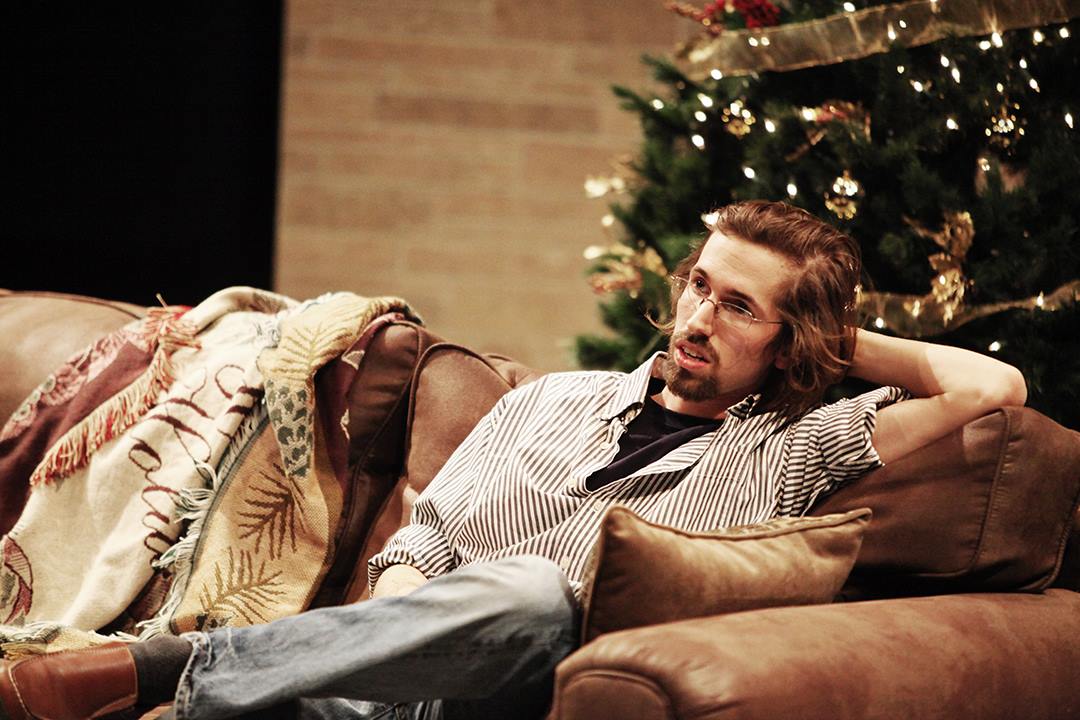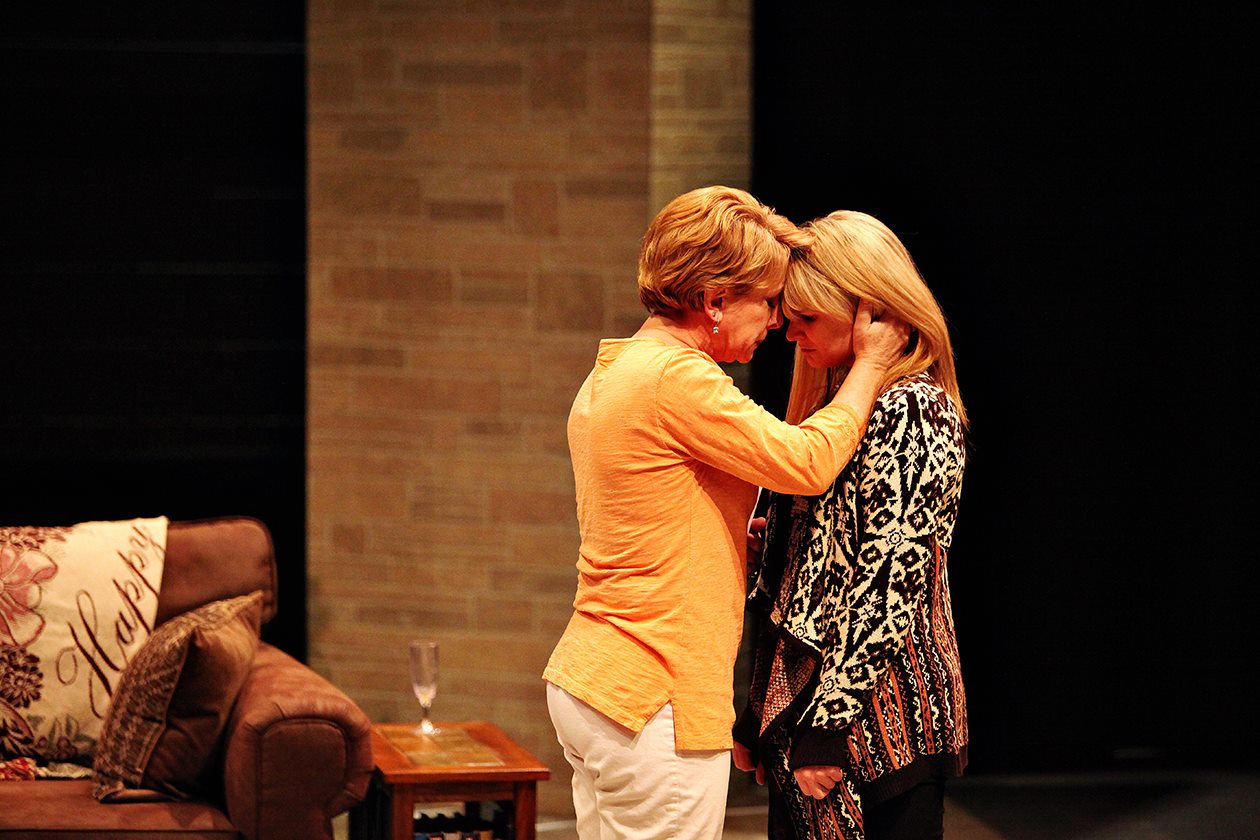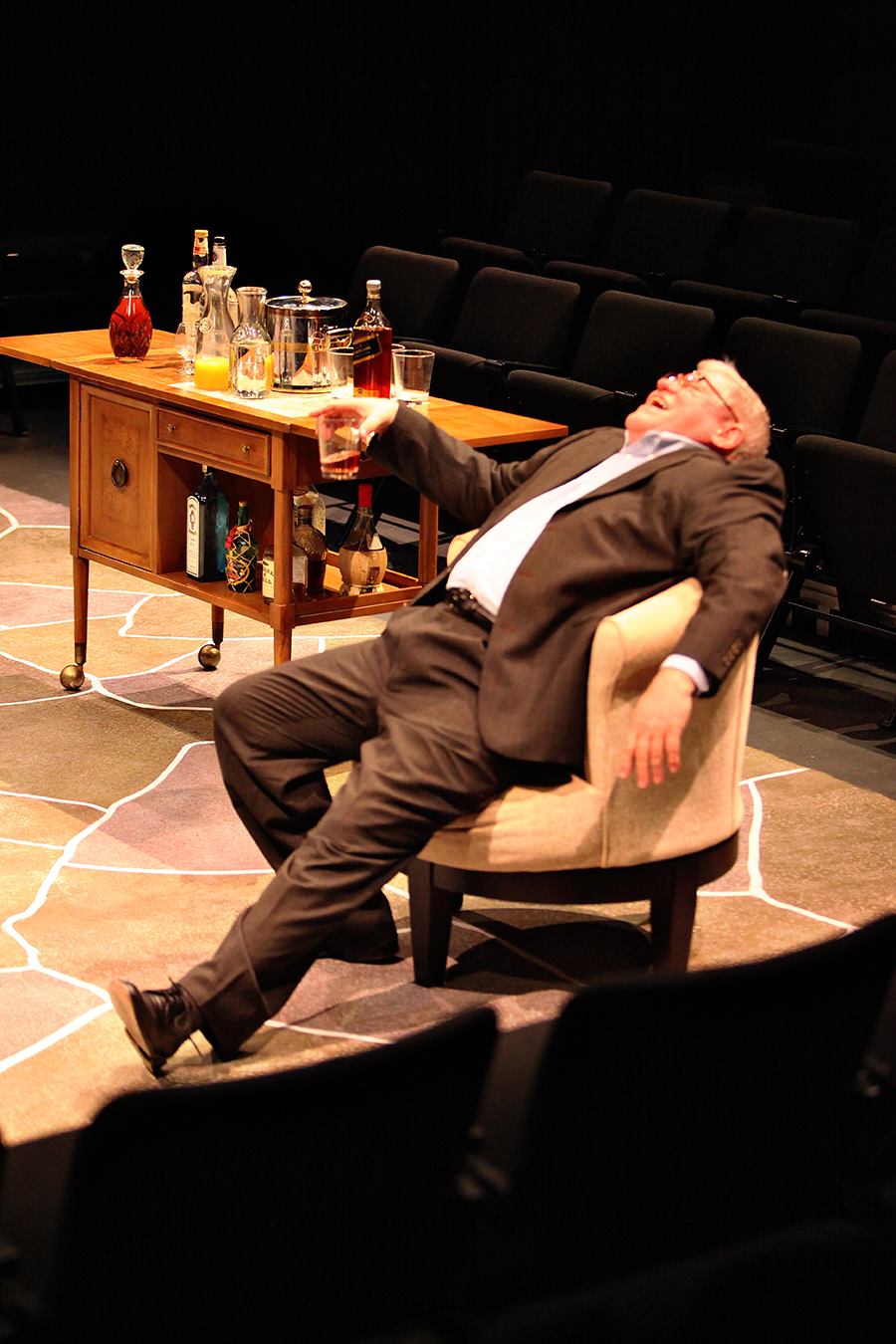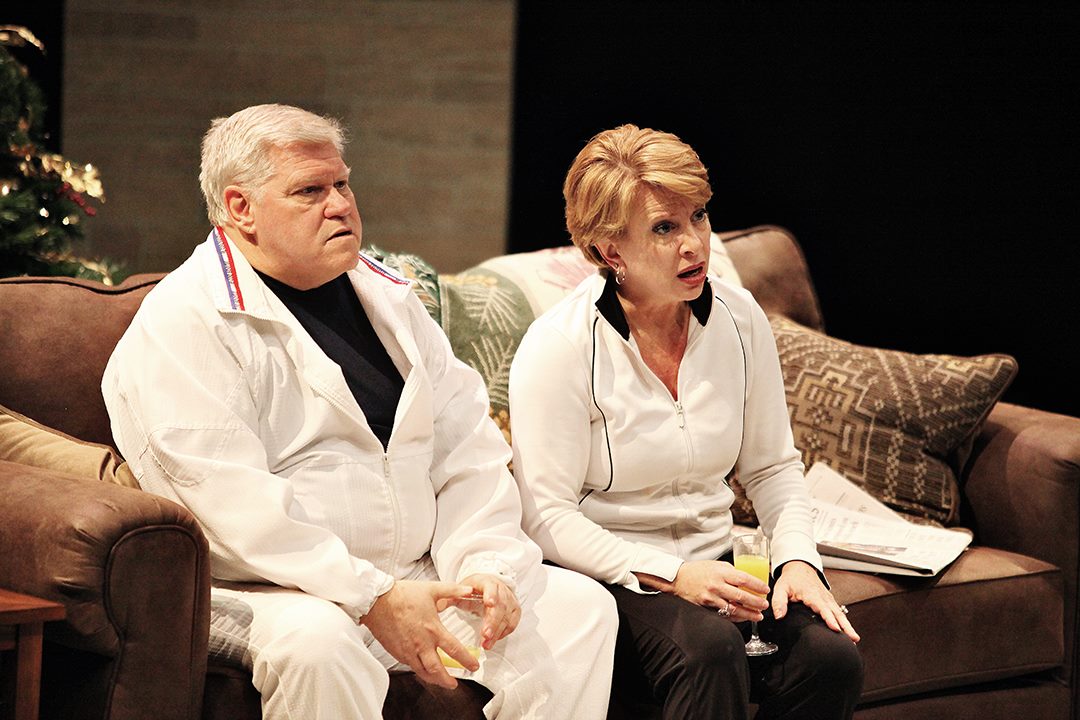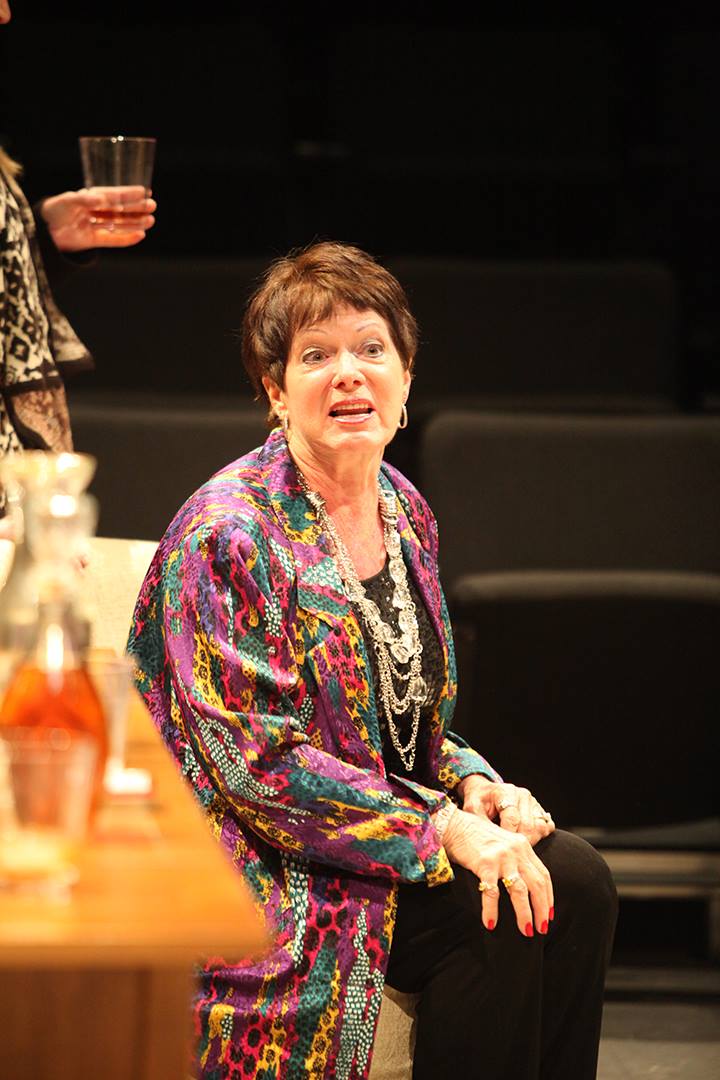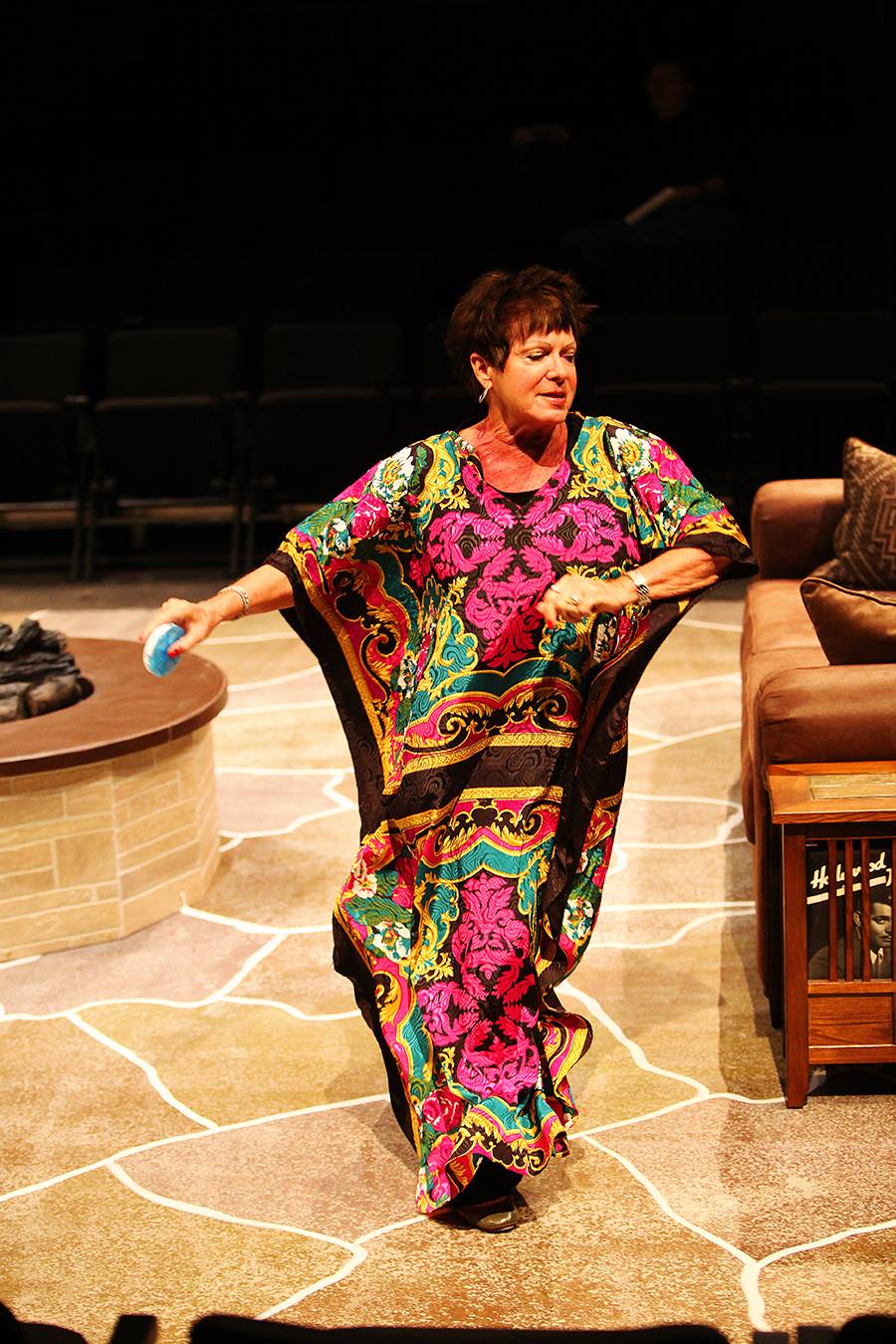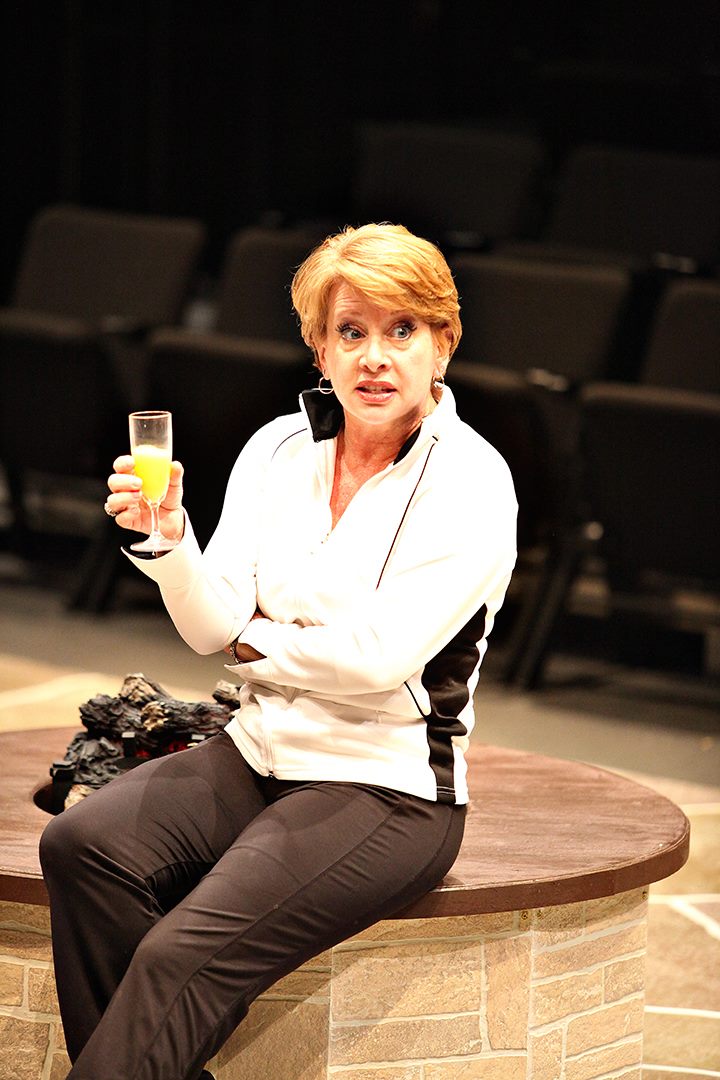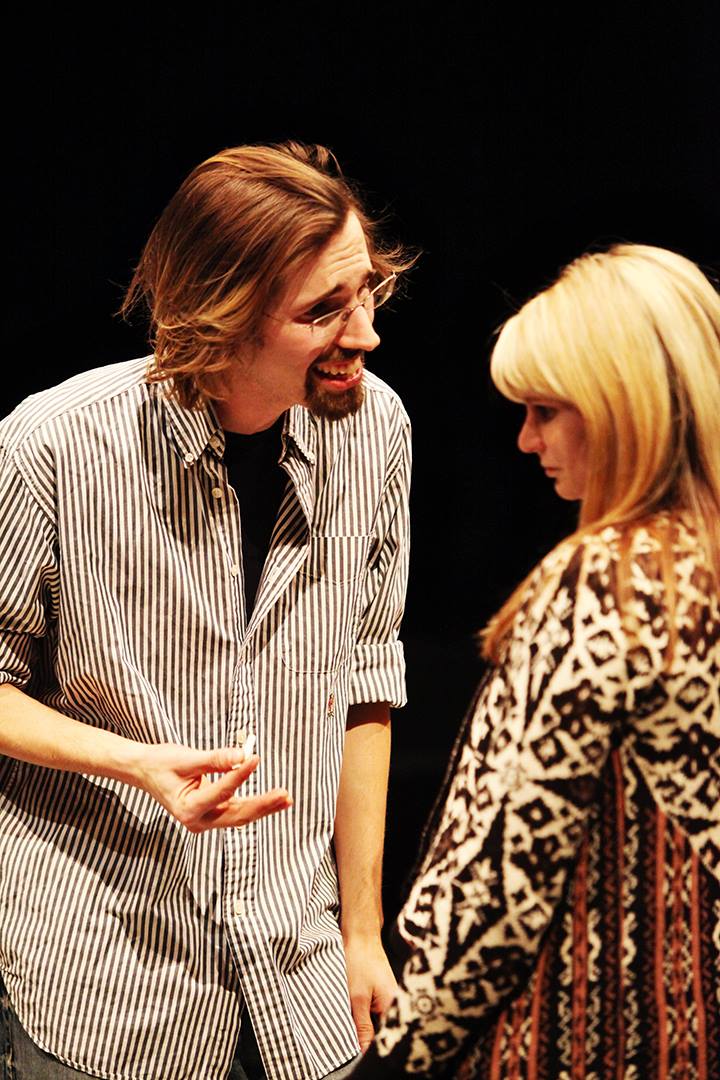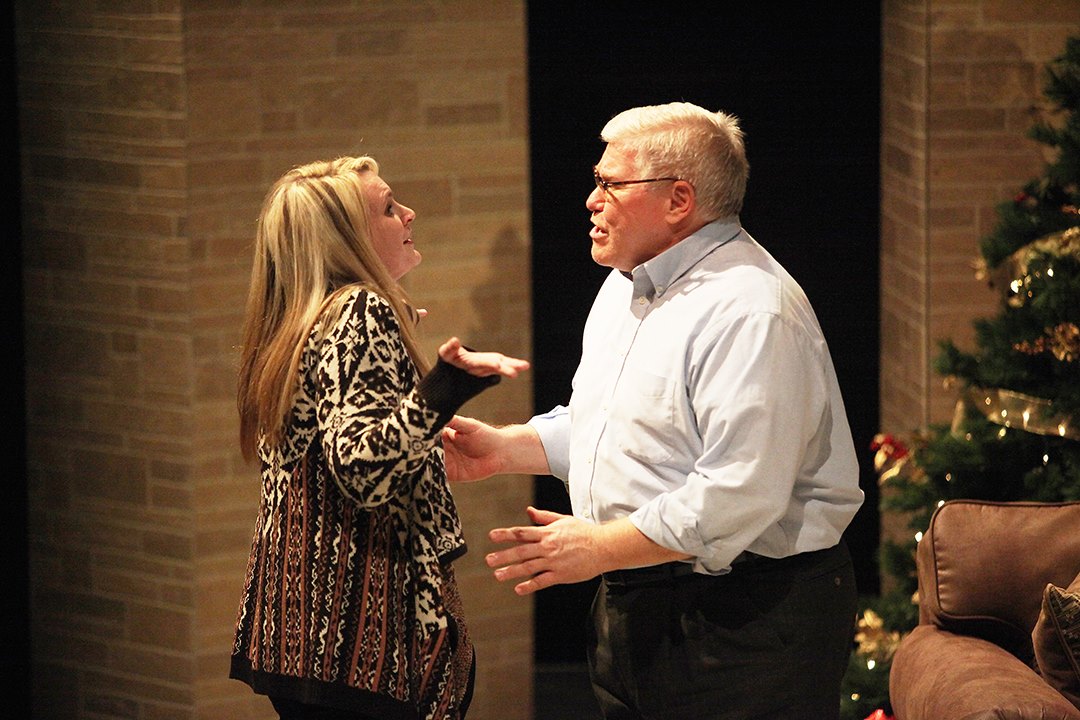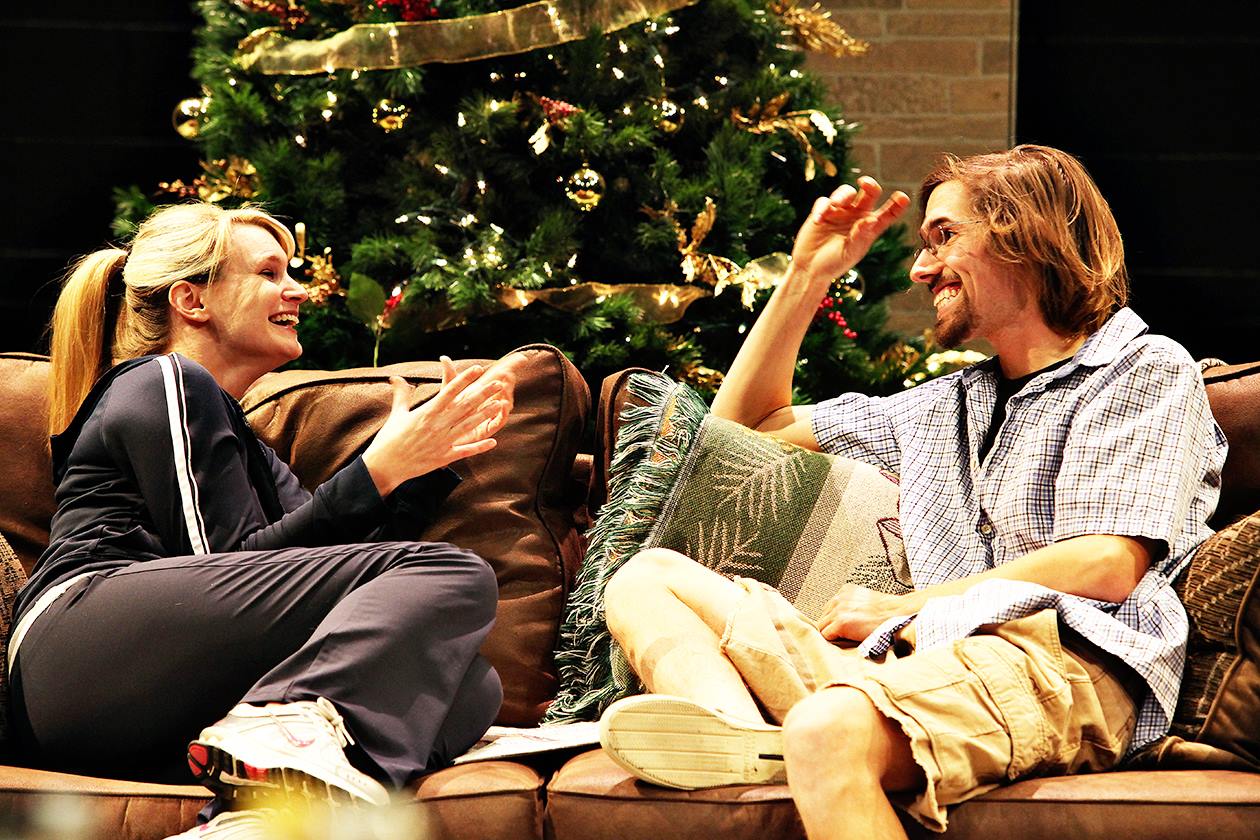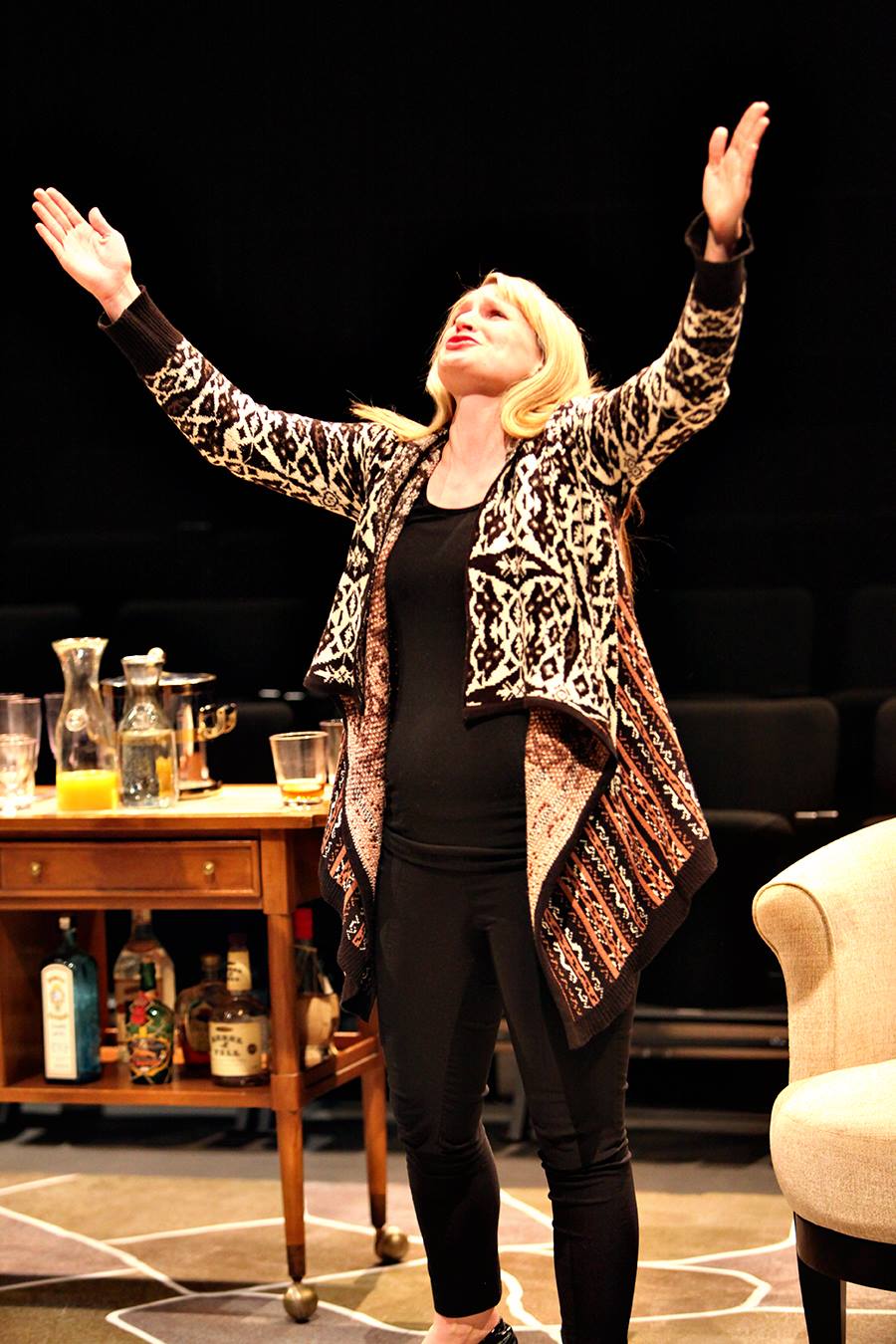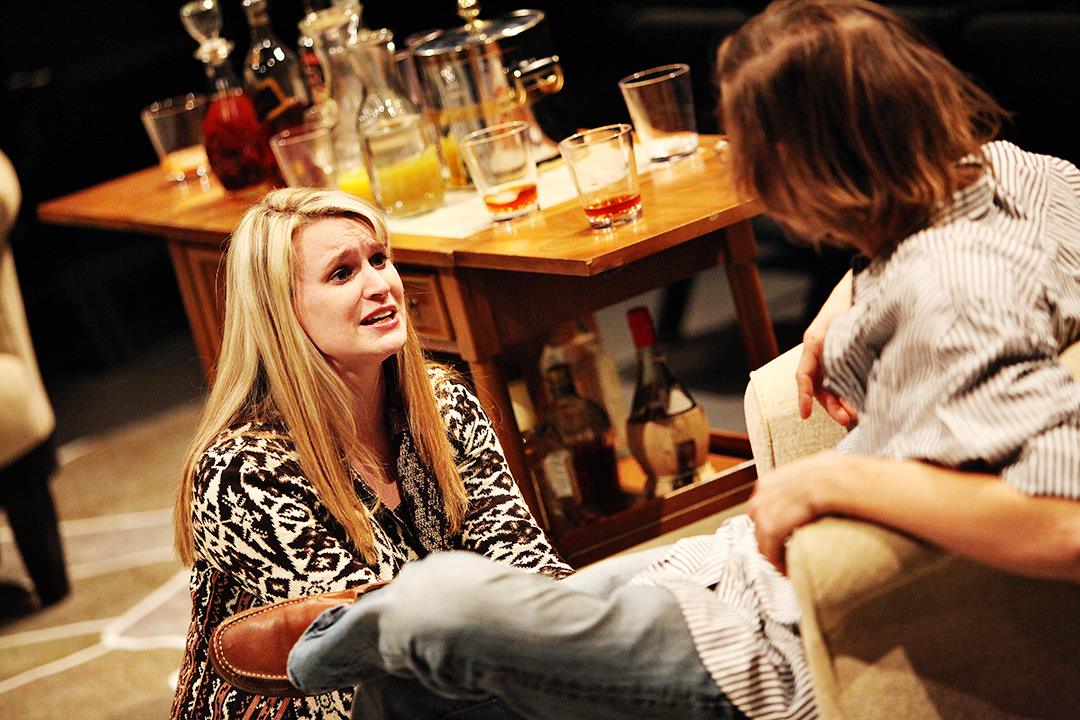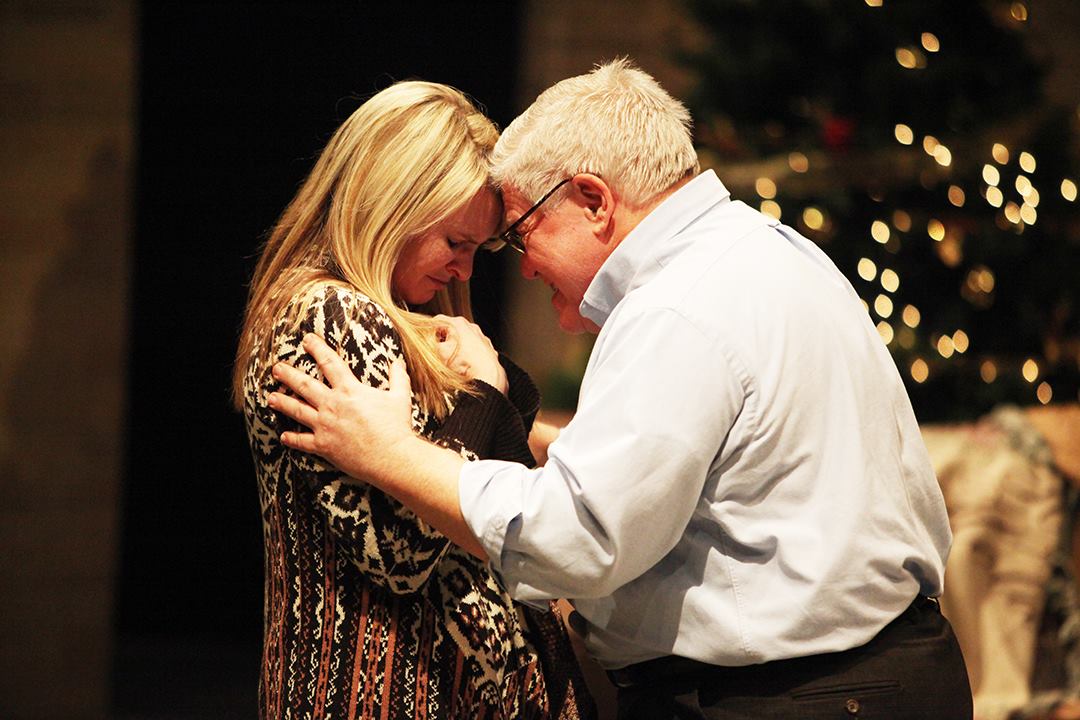 January 3-19, 2014
Sunflower Financial Theatre
---
Other Desert Cities
By Jon Robin Baitz
When a woman announces her intention to publish a memoir dredging up the past, each member of her family emerges as selfish, loving, cruel, compassionate, irritating, charming, and just possibly heroic. (Recommended for mature audiences.)
SPONSORED BY PKM STEEL
Polly: Victoria Spicer
Lyman: David Greiser
Trip: Paul Minneman
Silda: Jean Boardman
Brooke: Shannon Garretson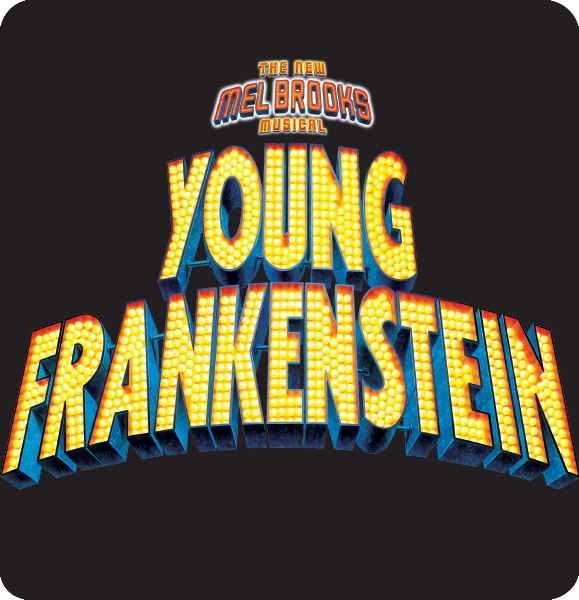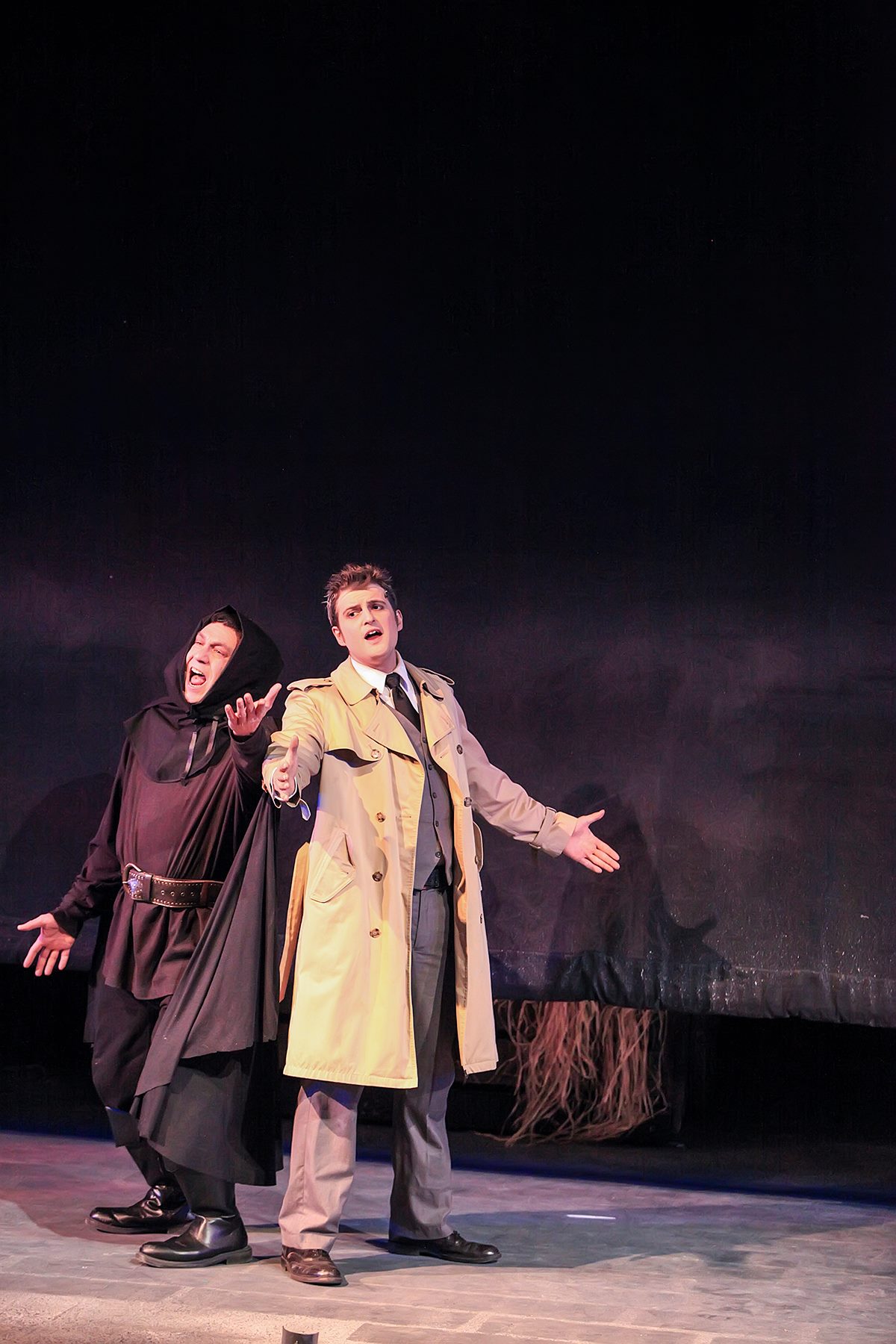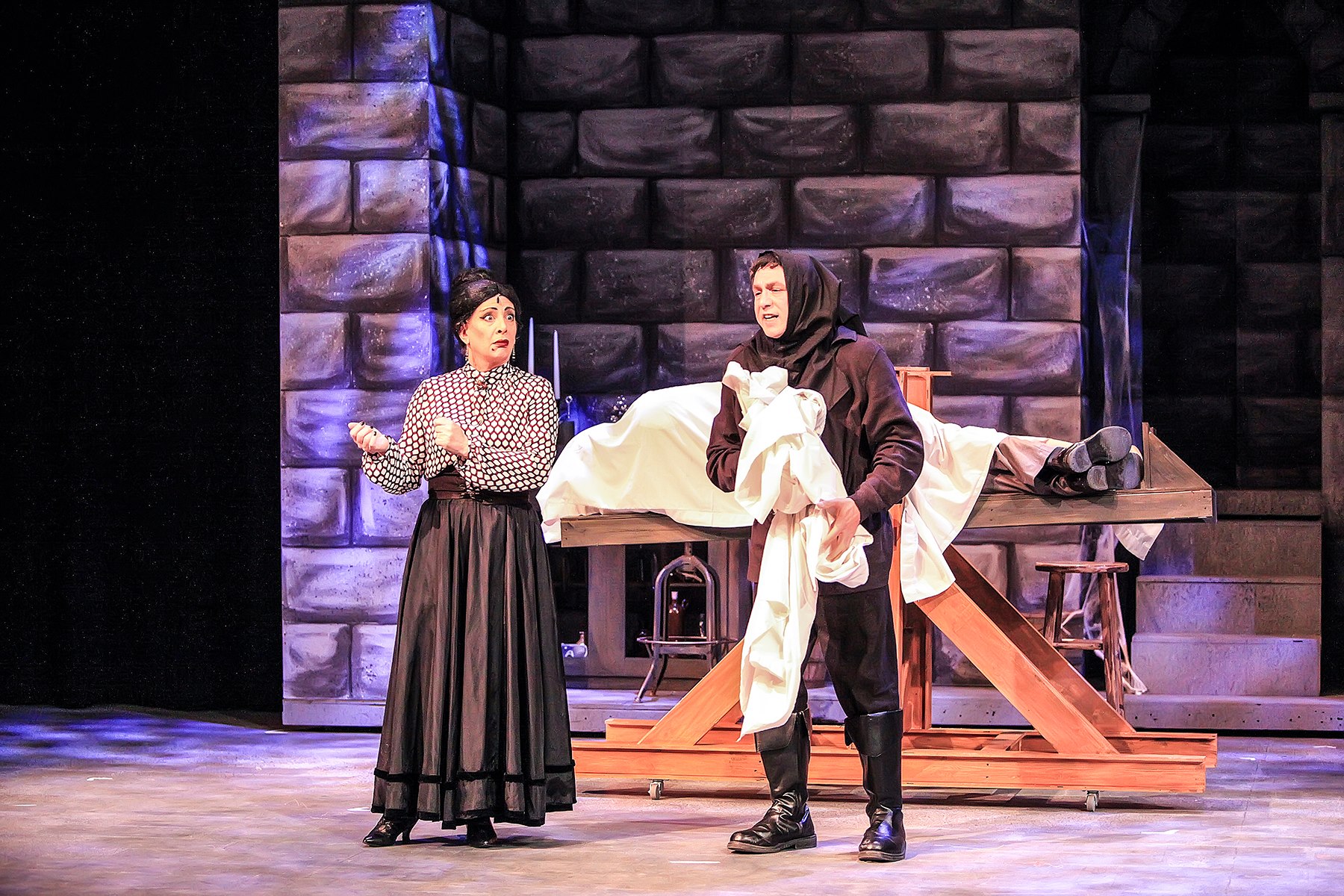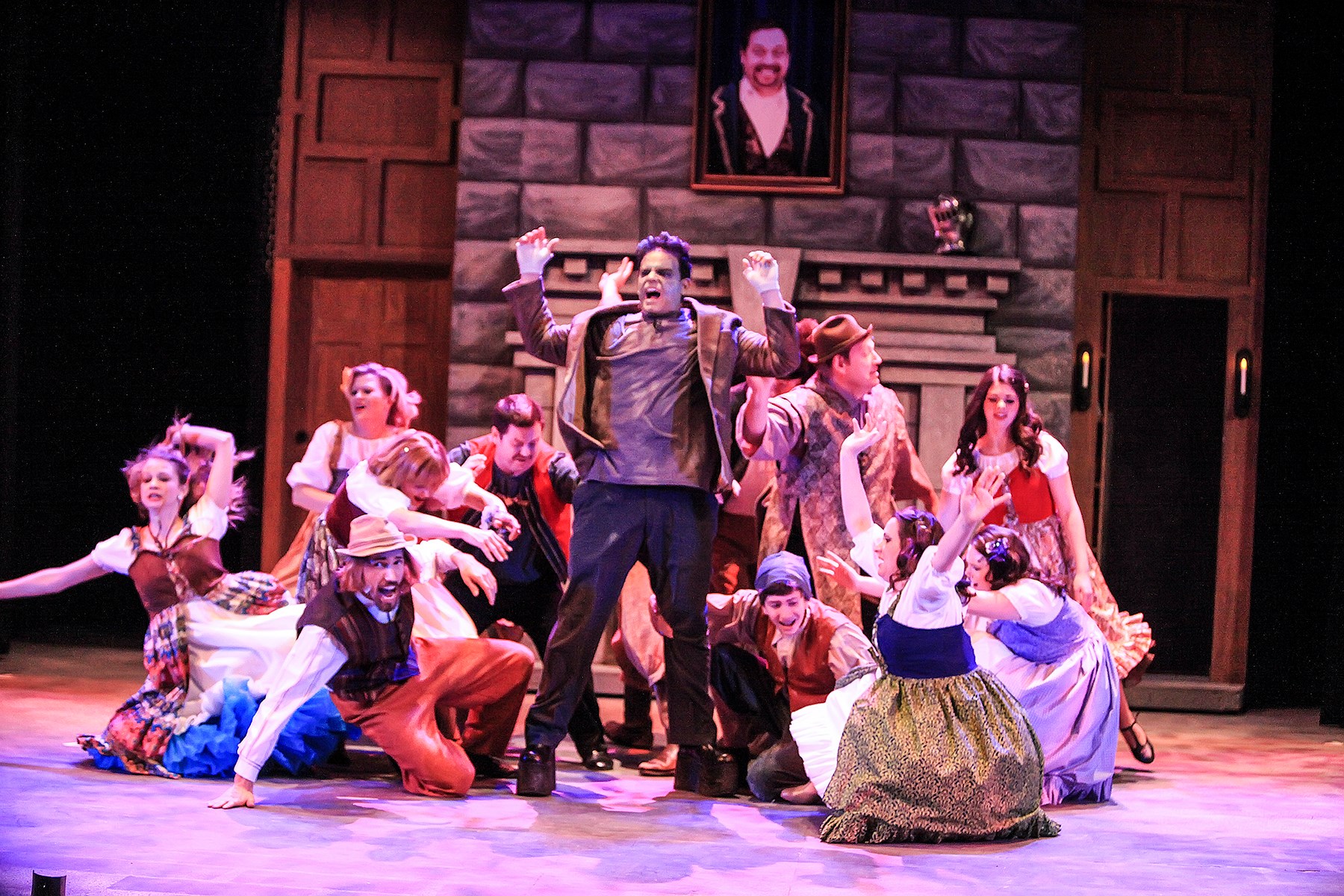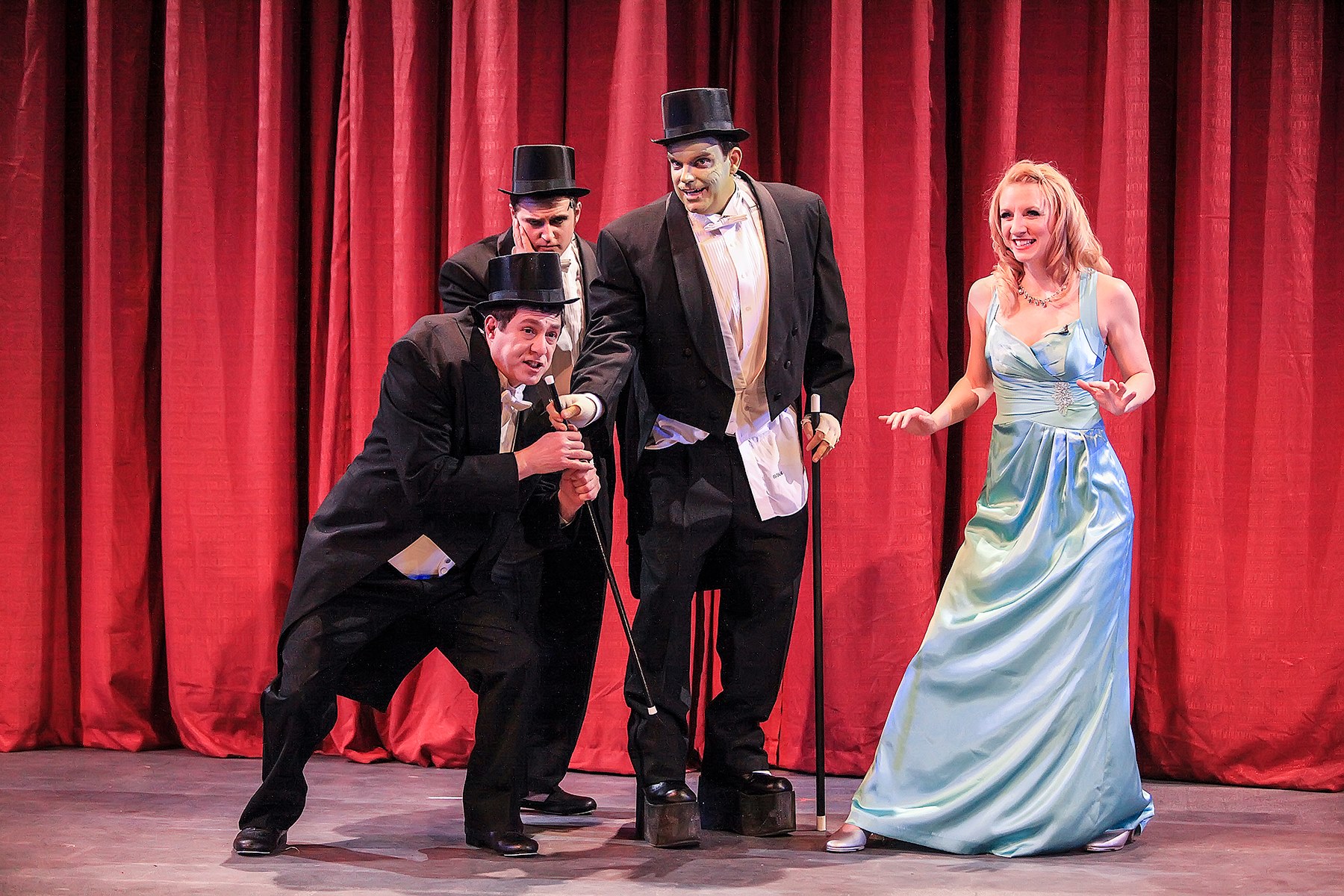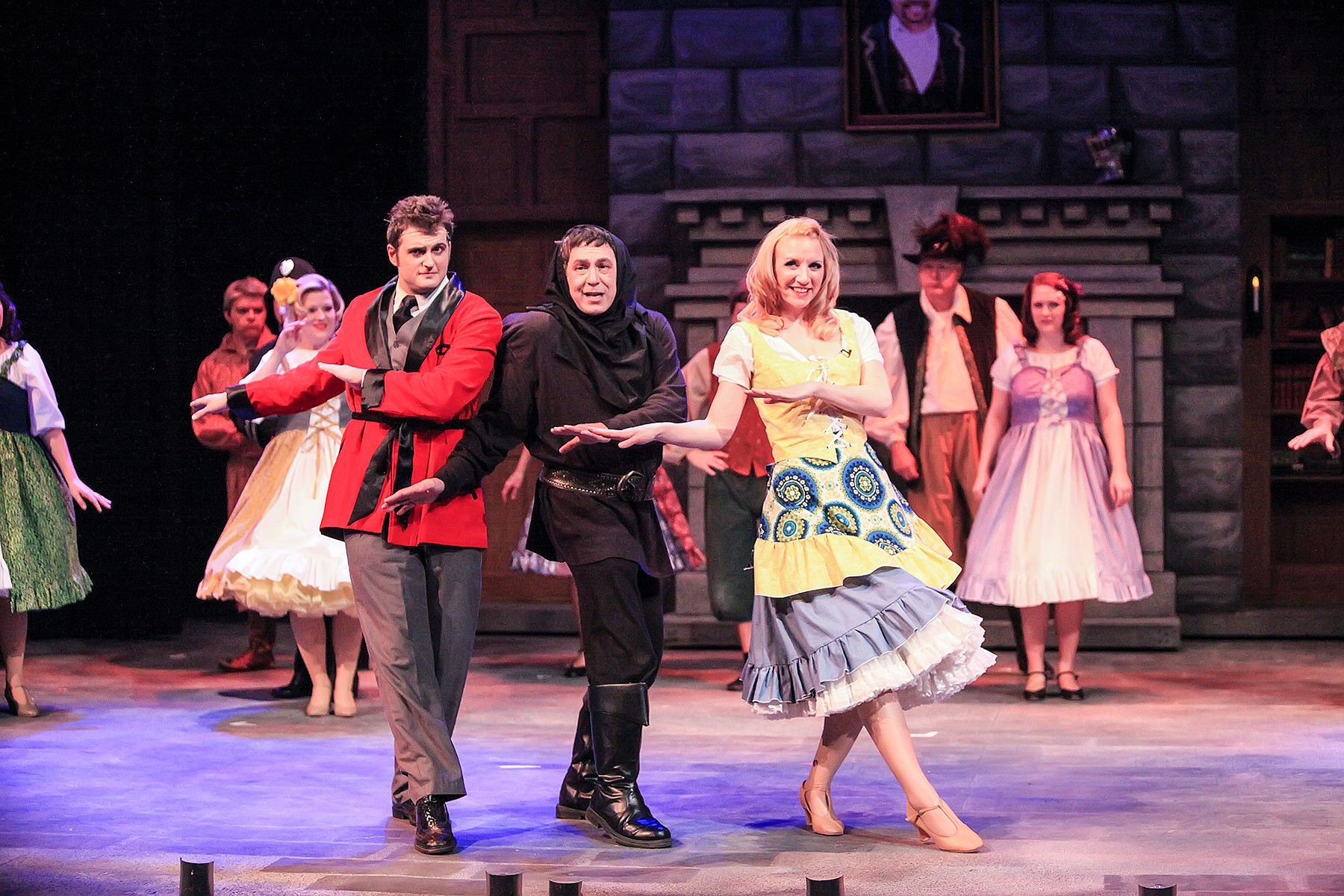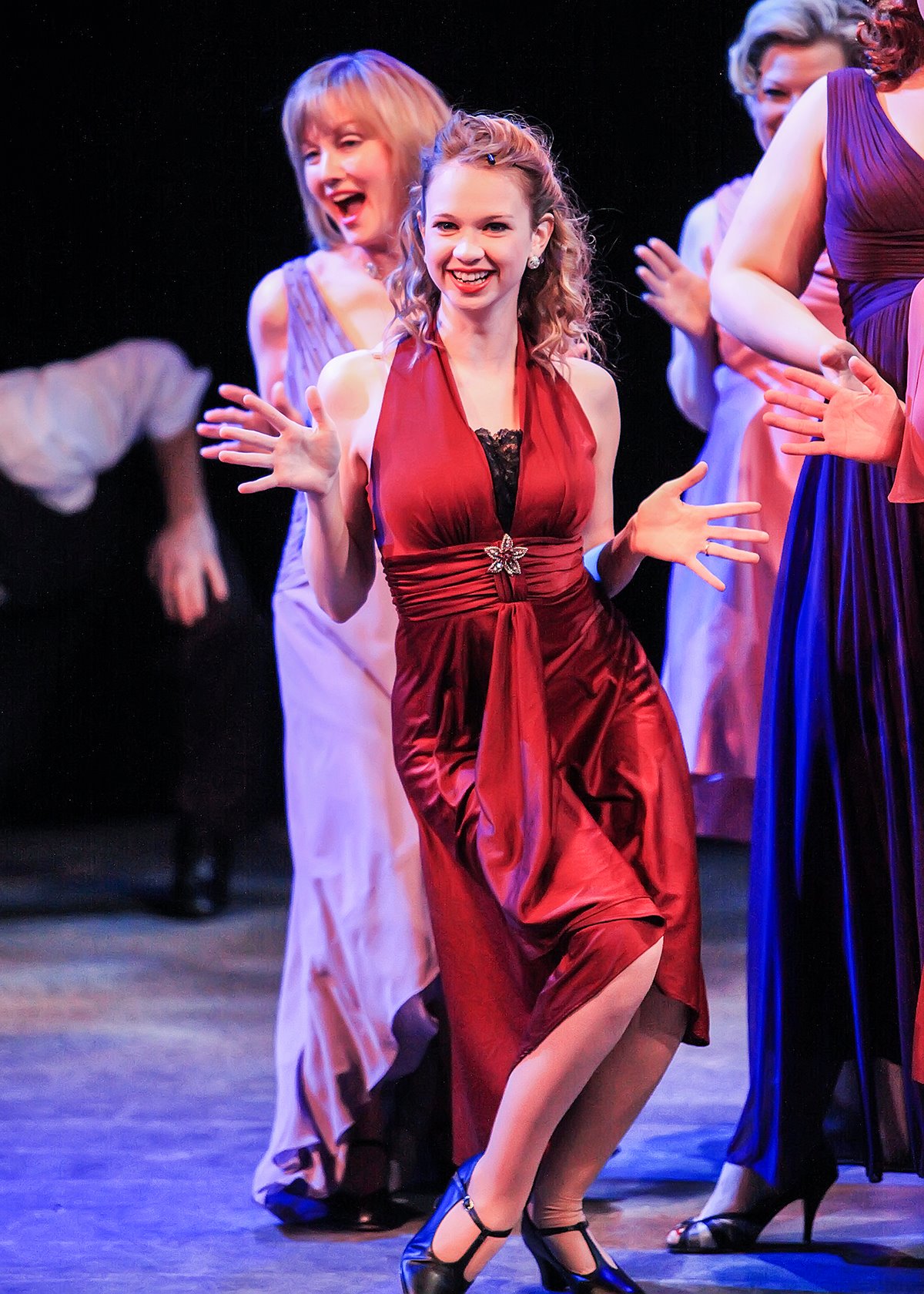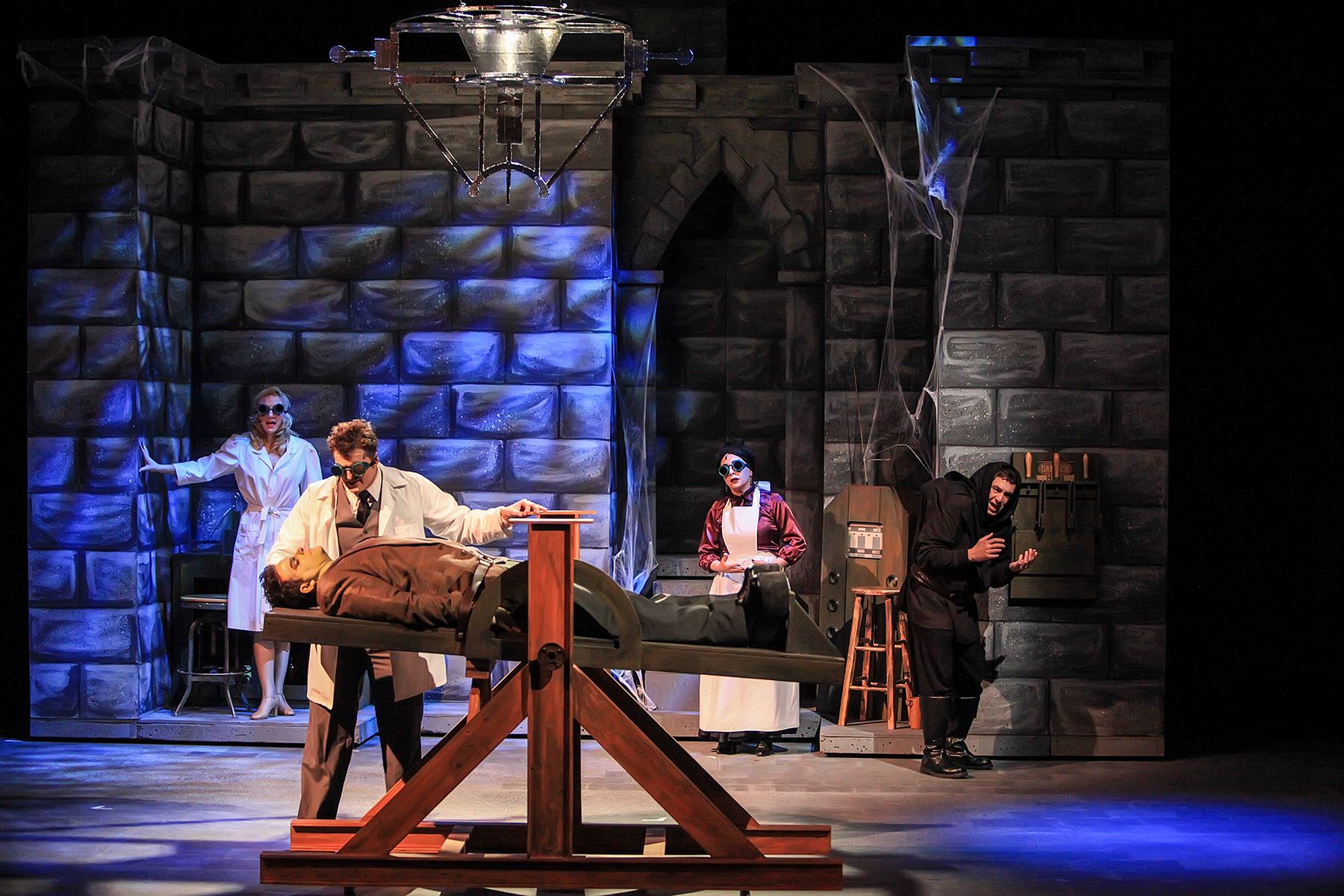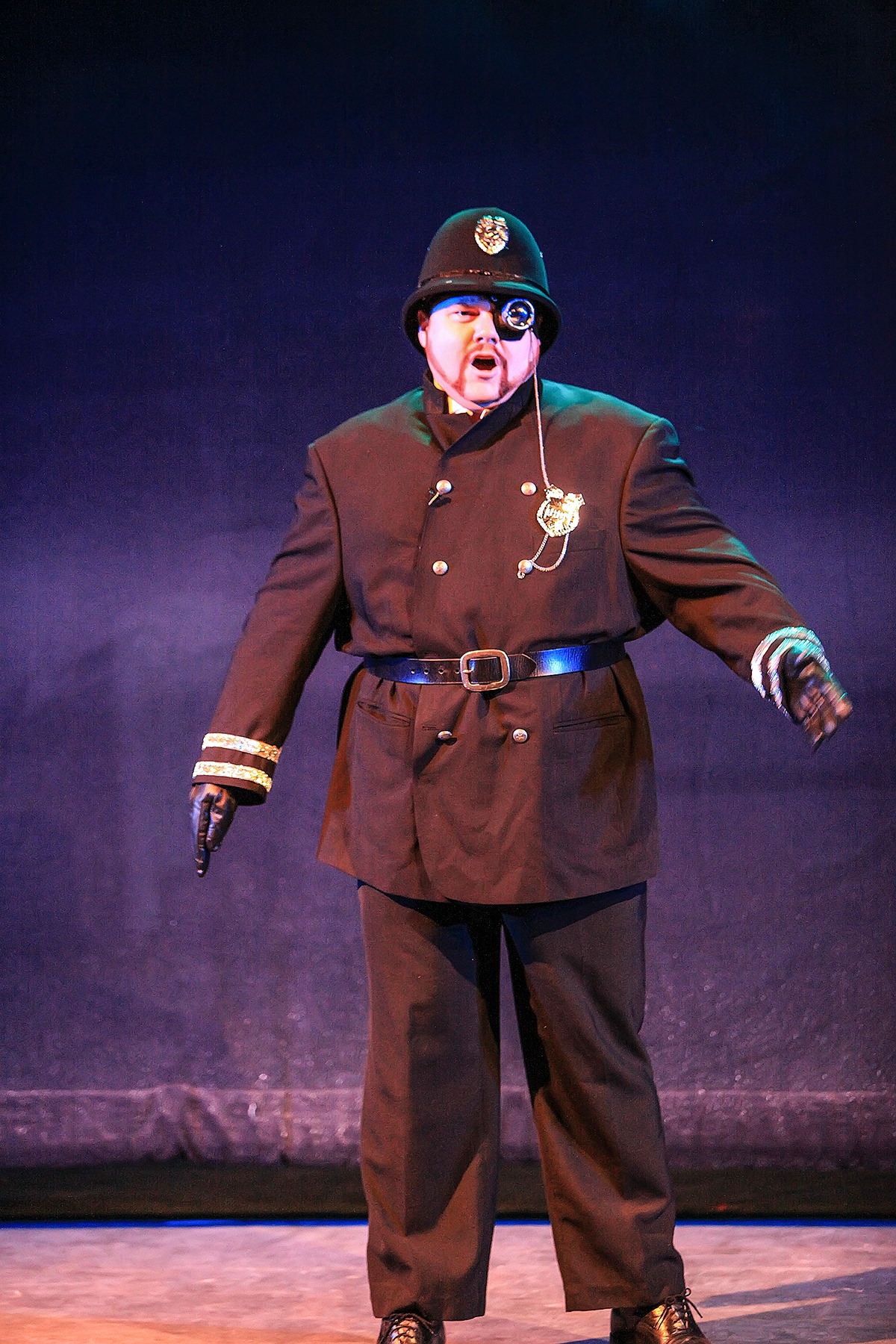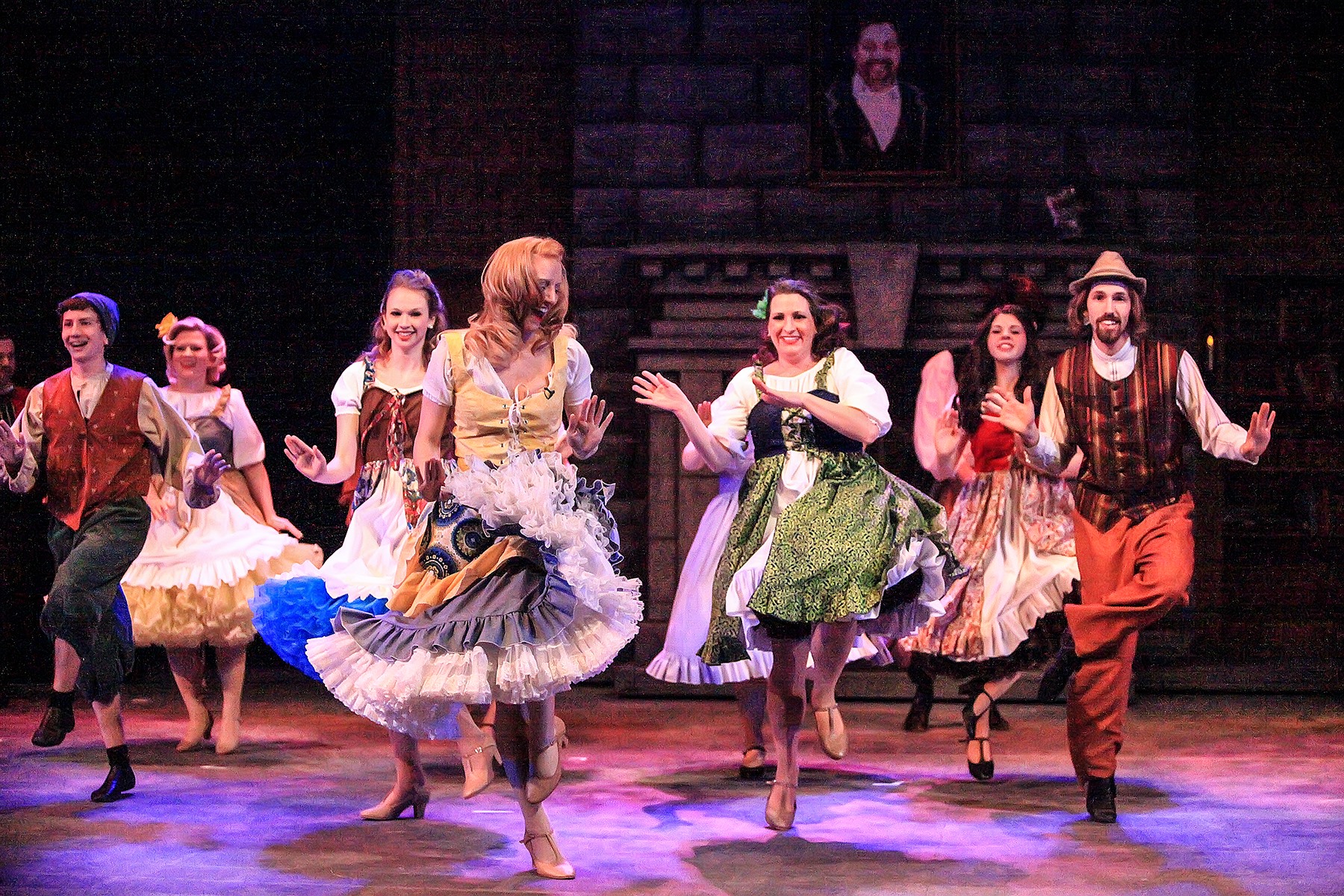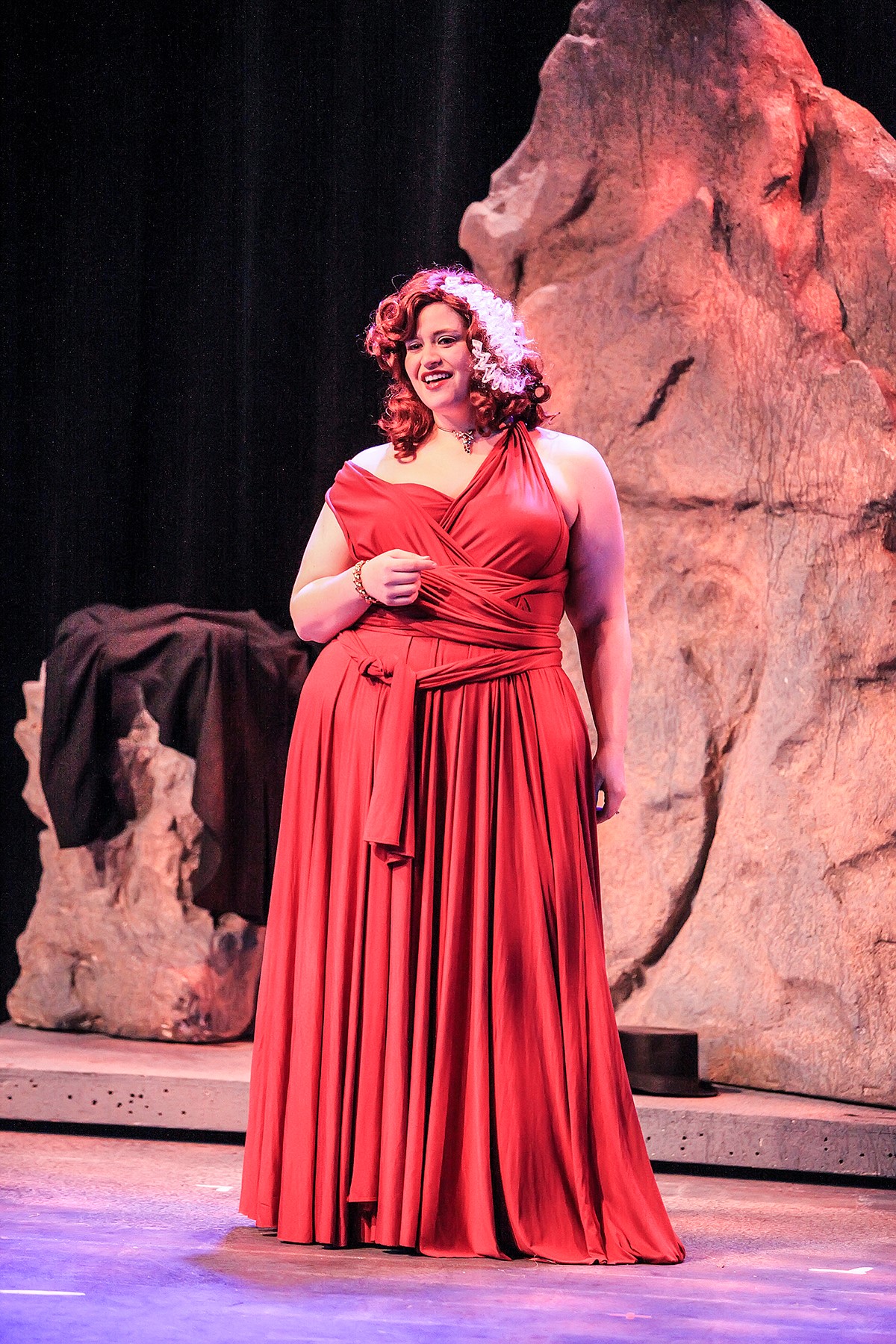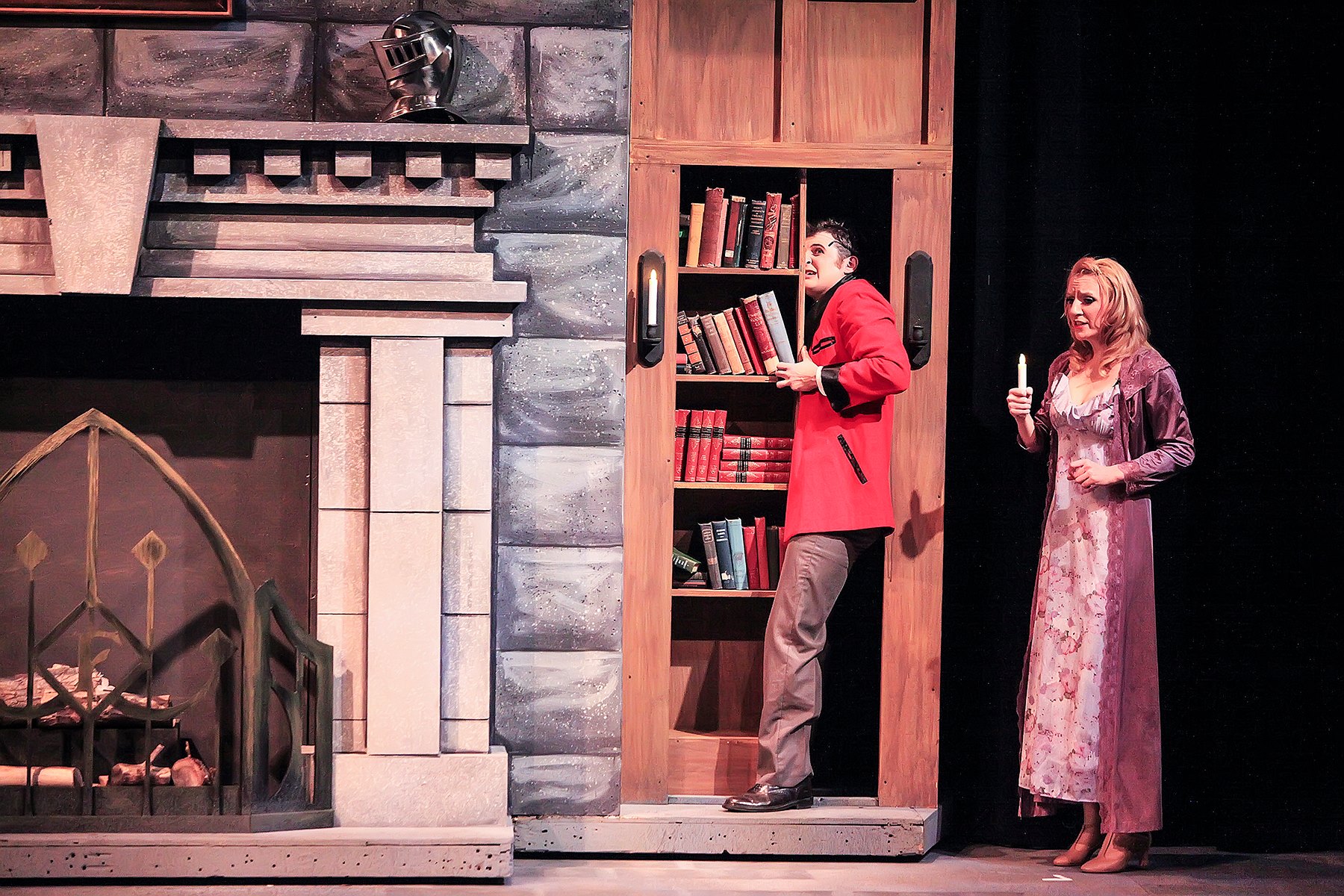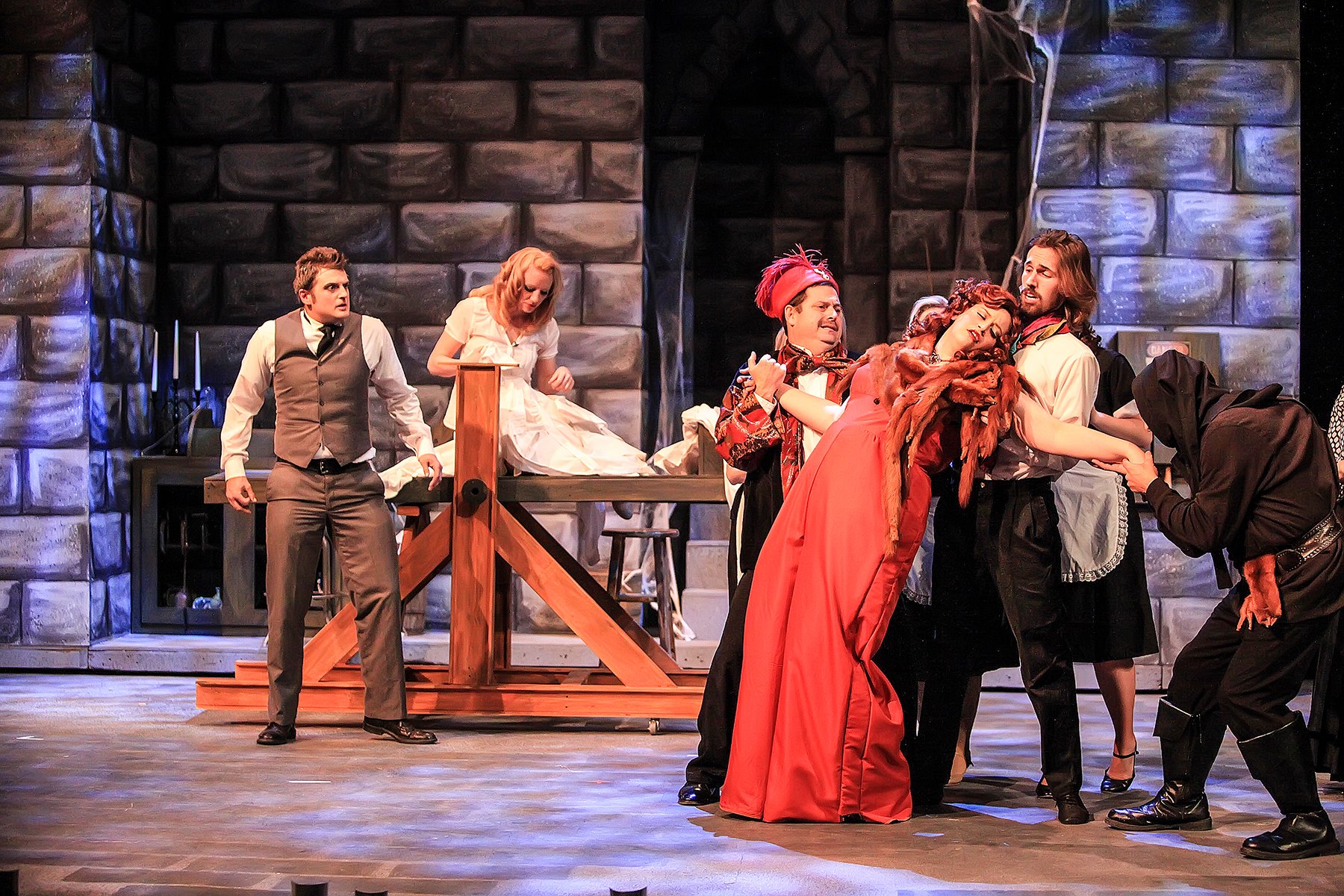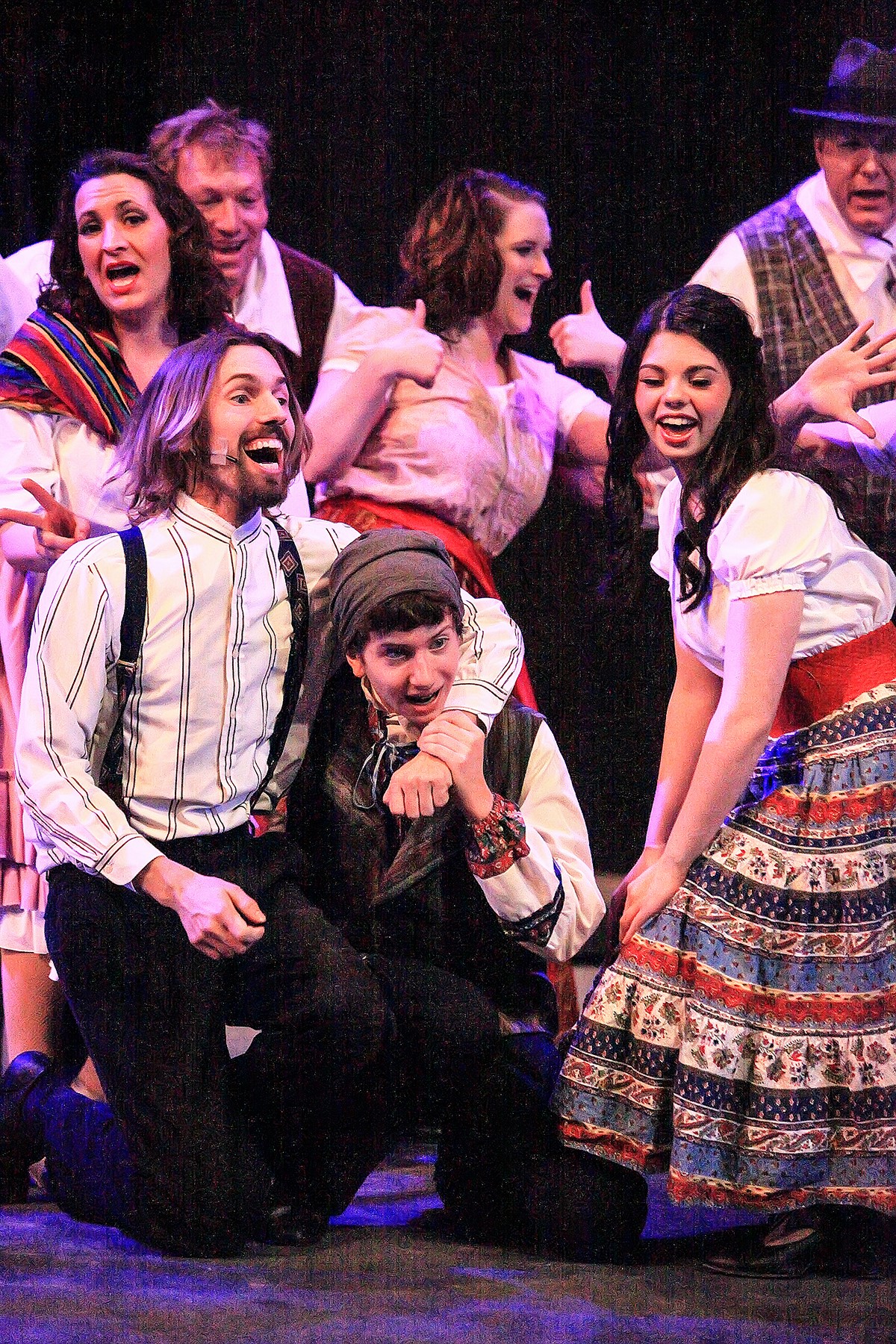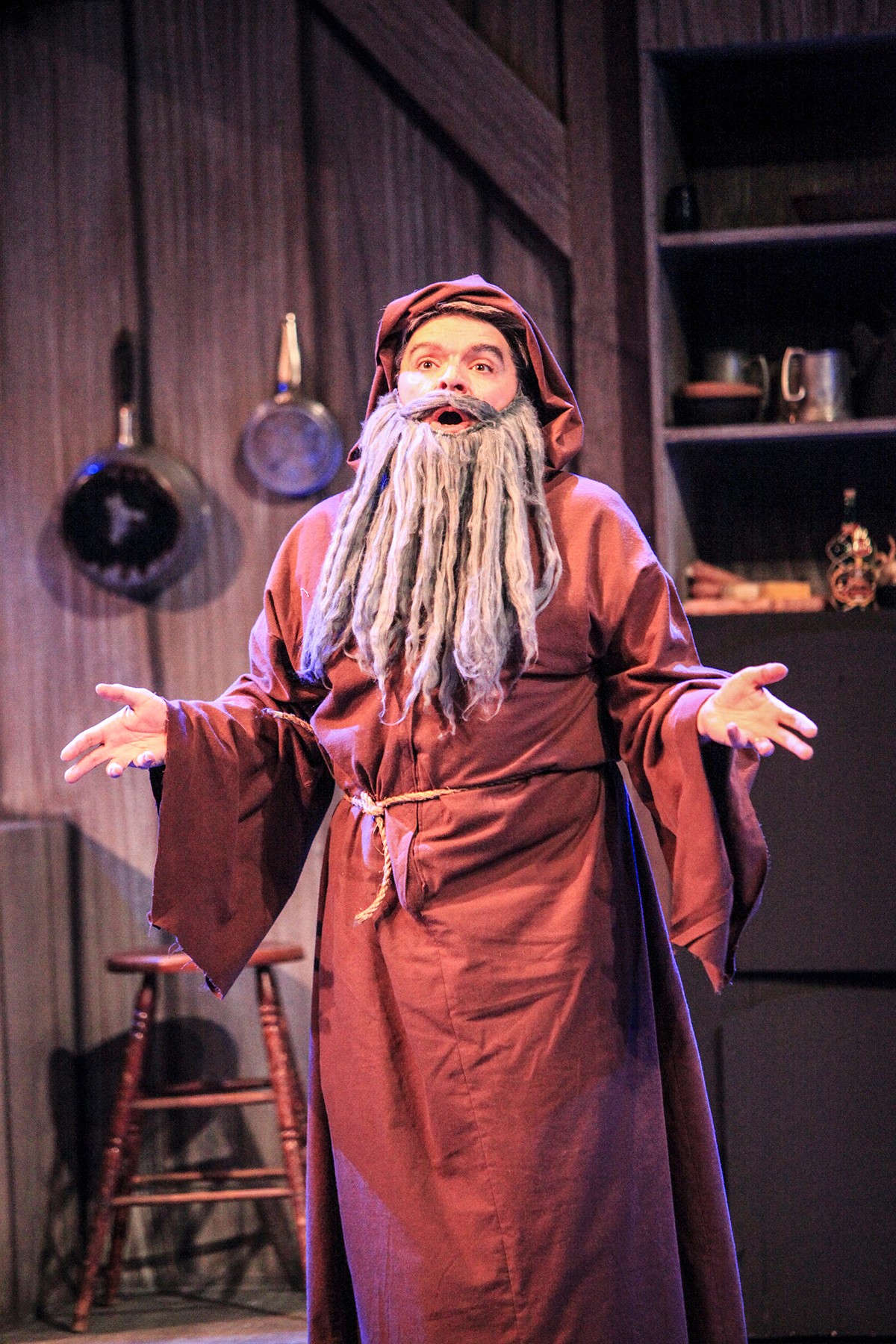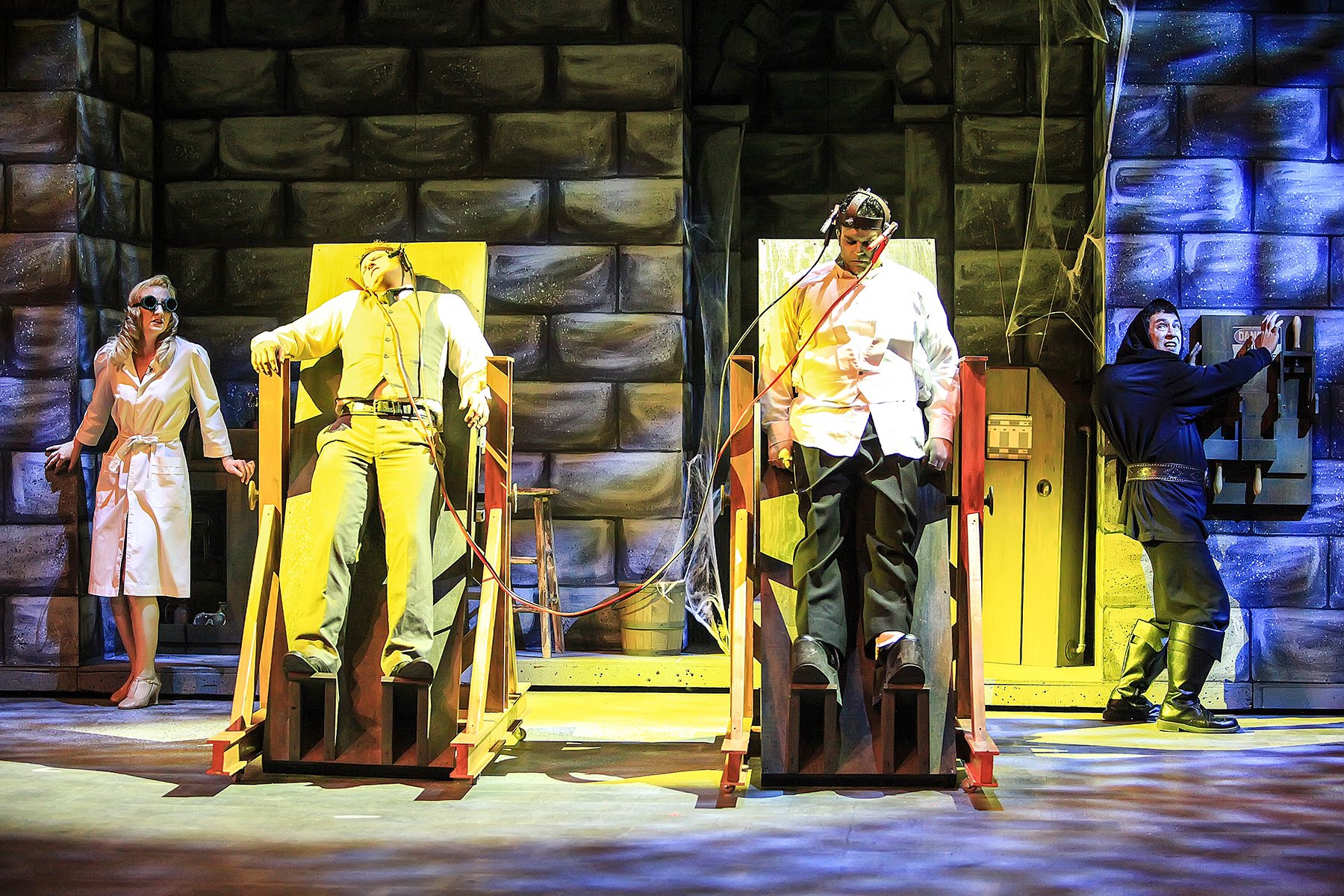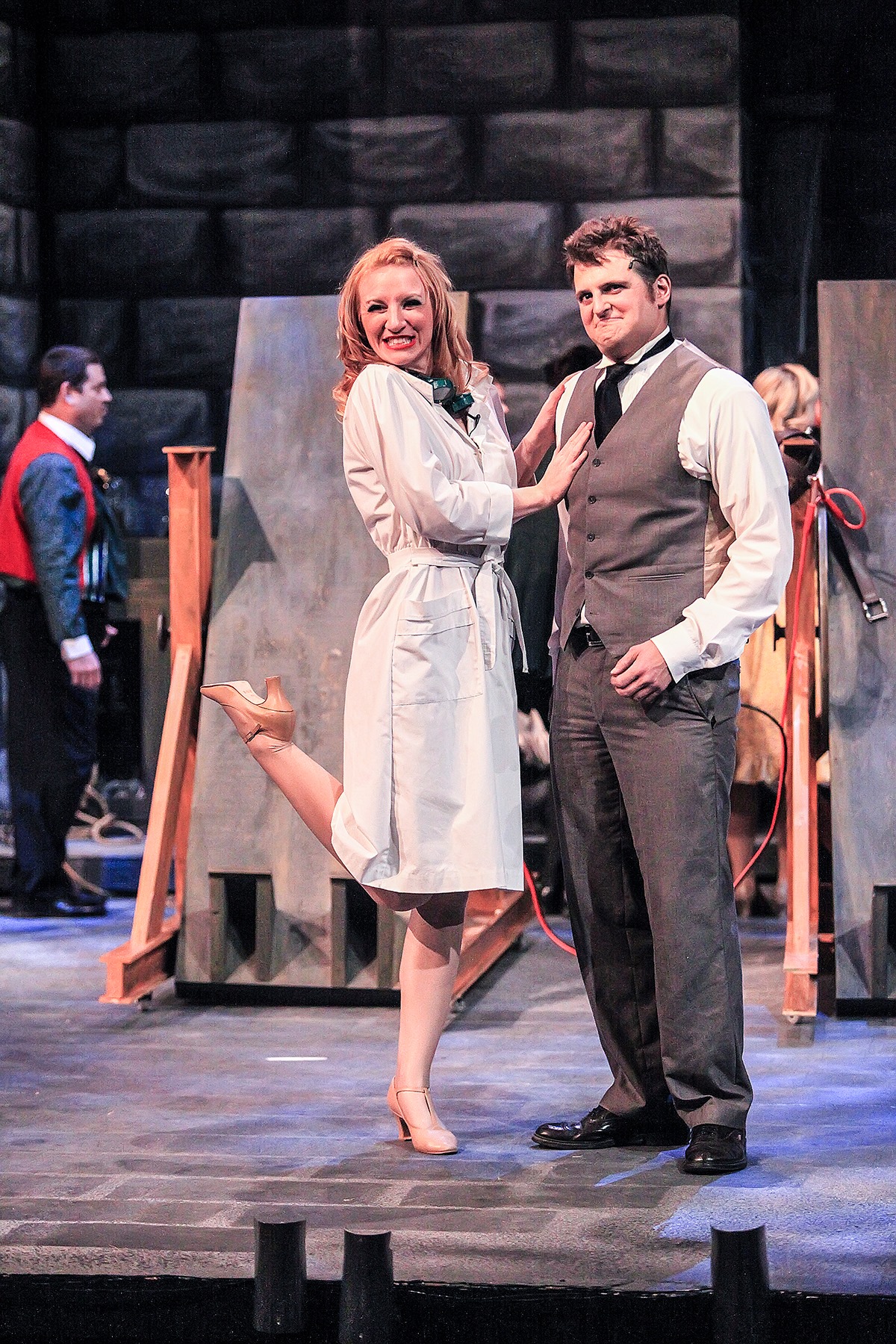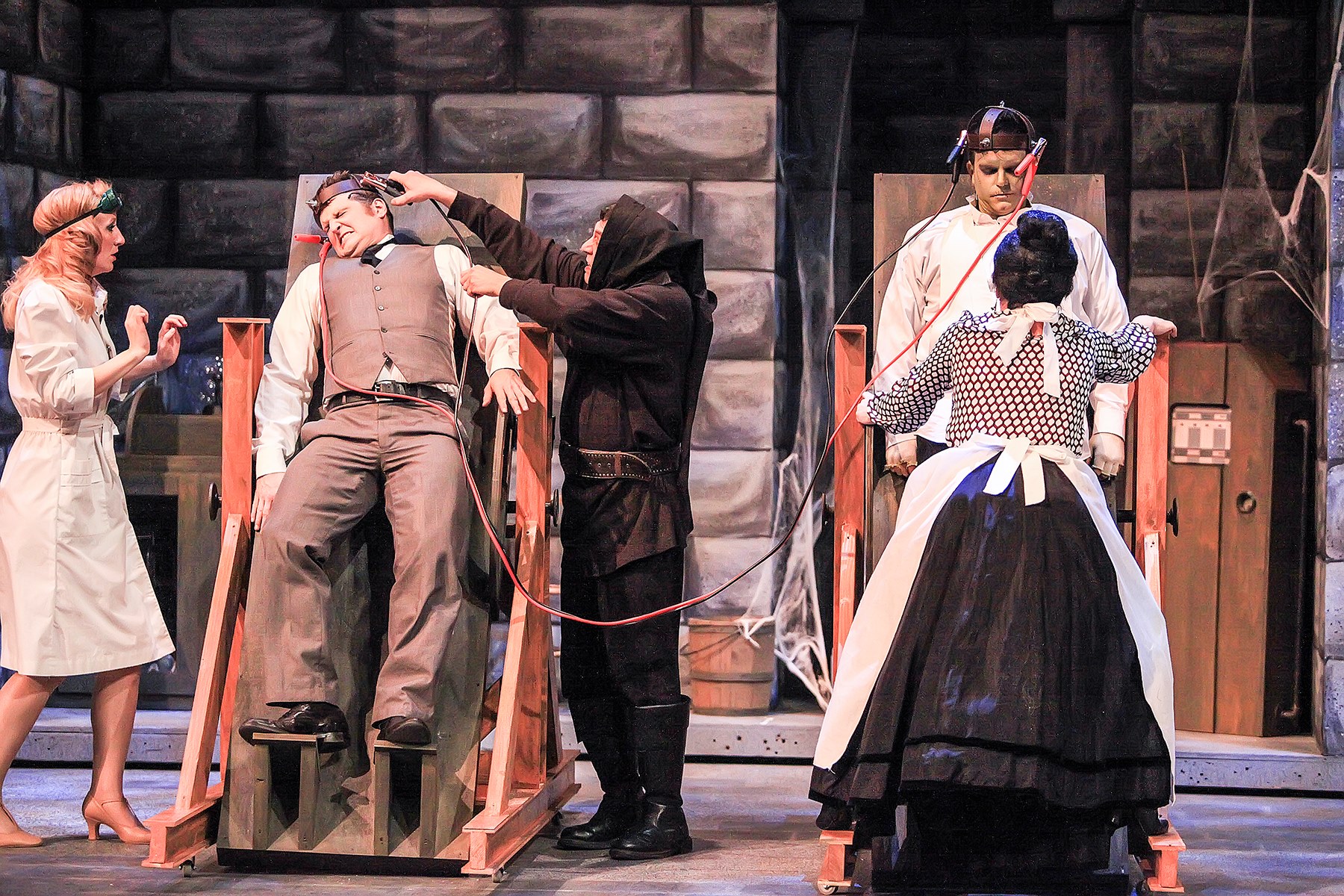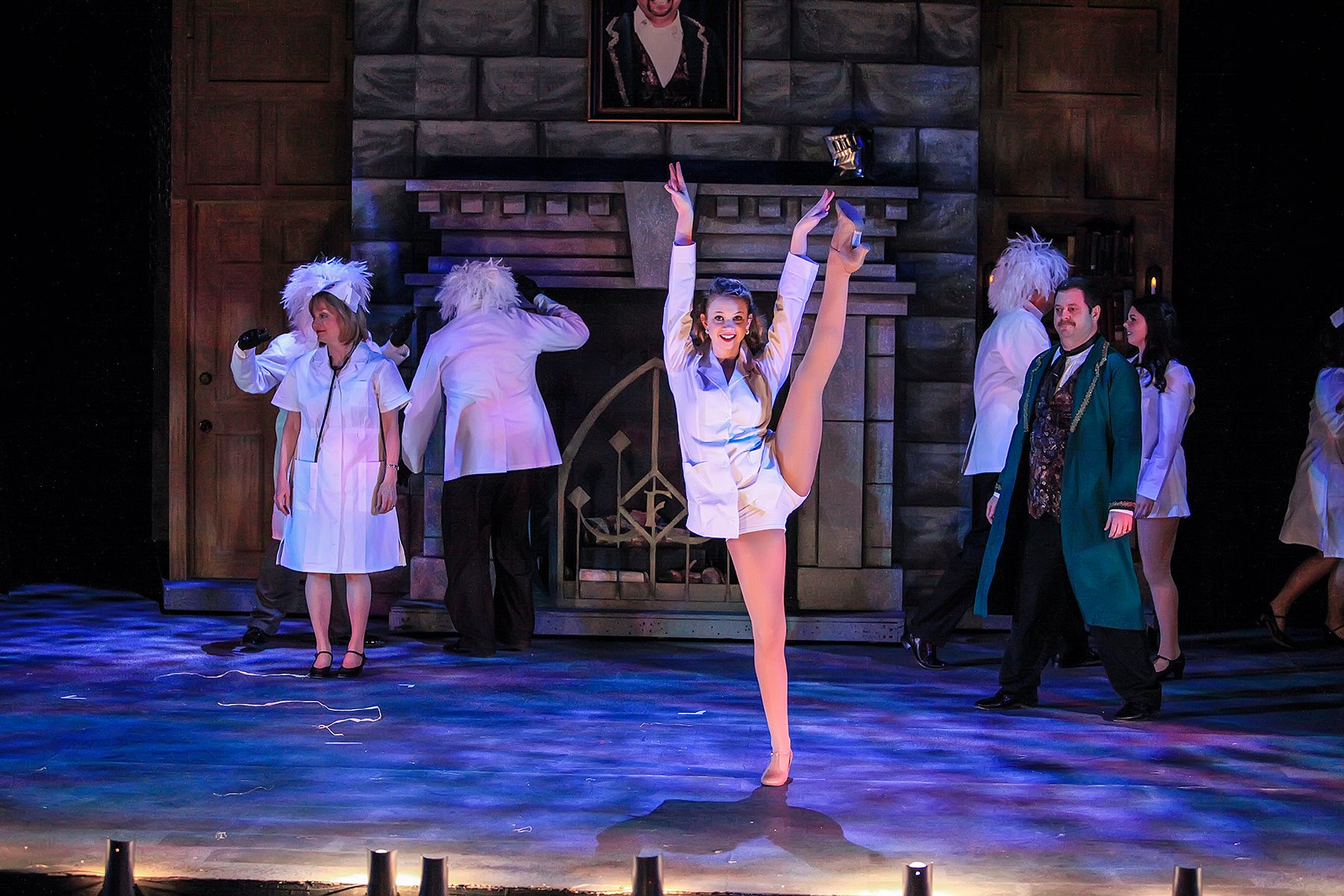 February 7-23, 2014
Kephart Theatre
---
Young Frankenstein
Book by Mel Brooks and Thomas Meehan
Music and Lyrics by Mel Brooks
IT'S ALIVE!
A production that's monstrously good entertainment – and the only place you'll witness a singing and dancing laboratory experiment in the largest tuxedo ever made.
SPONSORED BY SOLOMON CORPORATION  |  WELLS FARGO ADVISORS
Frederick: Randoulph Castor
The Monster: John Hendrick
Igor: Joe McMurray
Inga: Brenna Downs
Elizabeth: Erin Gallion
Frau Blucher: Victoria Spicer
Inspector Kemp: Bill Brown
The Hermit: Gary Demuth
Victor: Darrell Burgoon
Darrell Burgoon
Gary Demuth
Mary Hughes
Jazlyn Kingsolver
Jennifer Kohart
Bob Lindgren
Cathie Norris
Leighton Miller
Shelby Quackenbush
Lexy Sadler
Tristan Spicer
Chris Thompson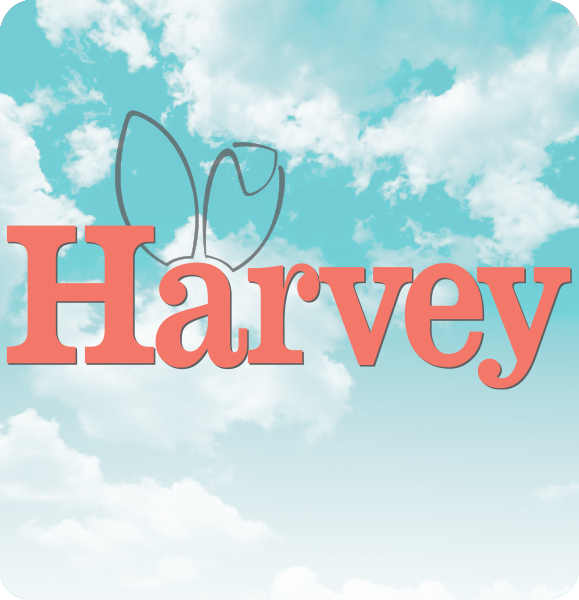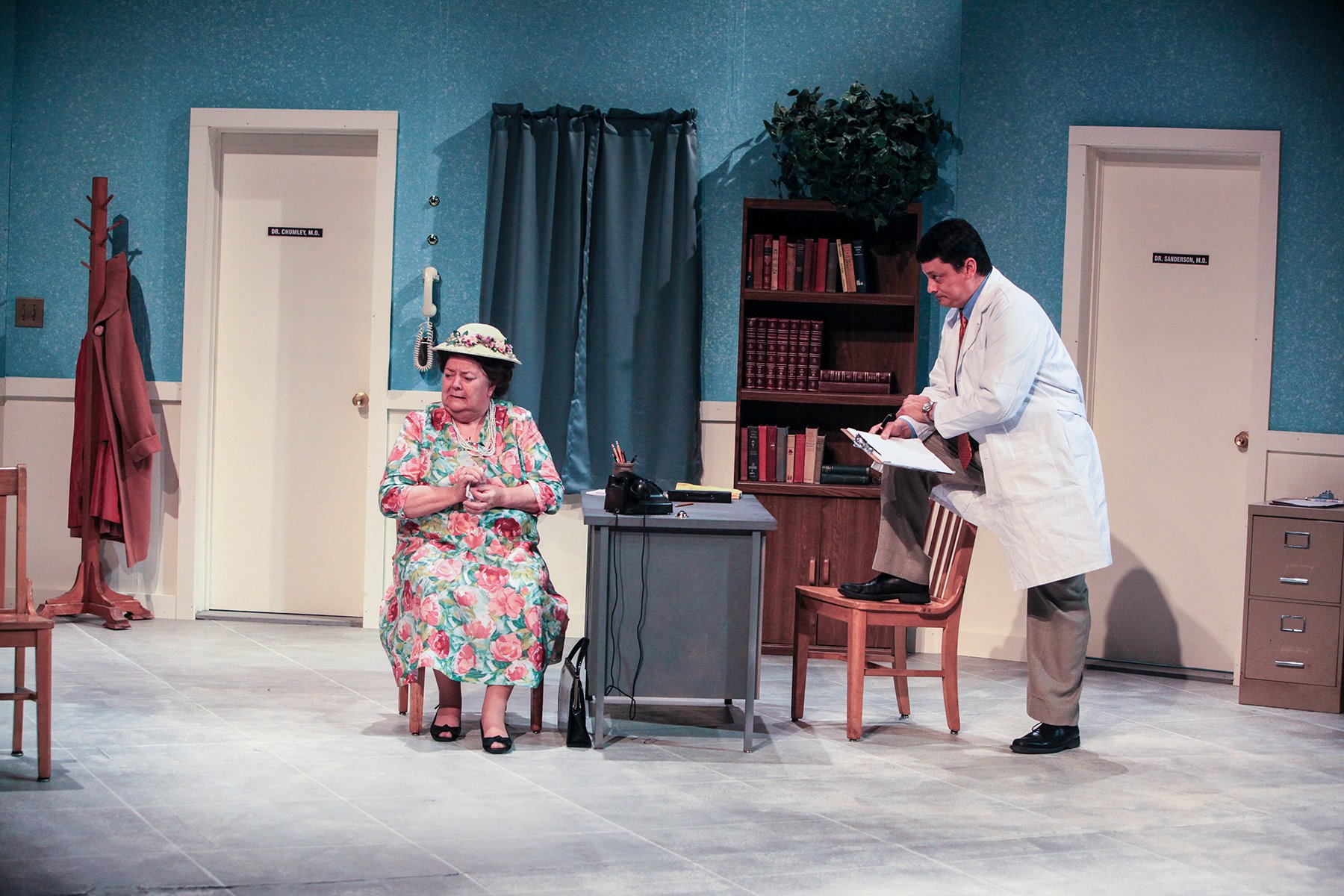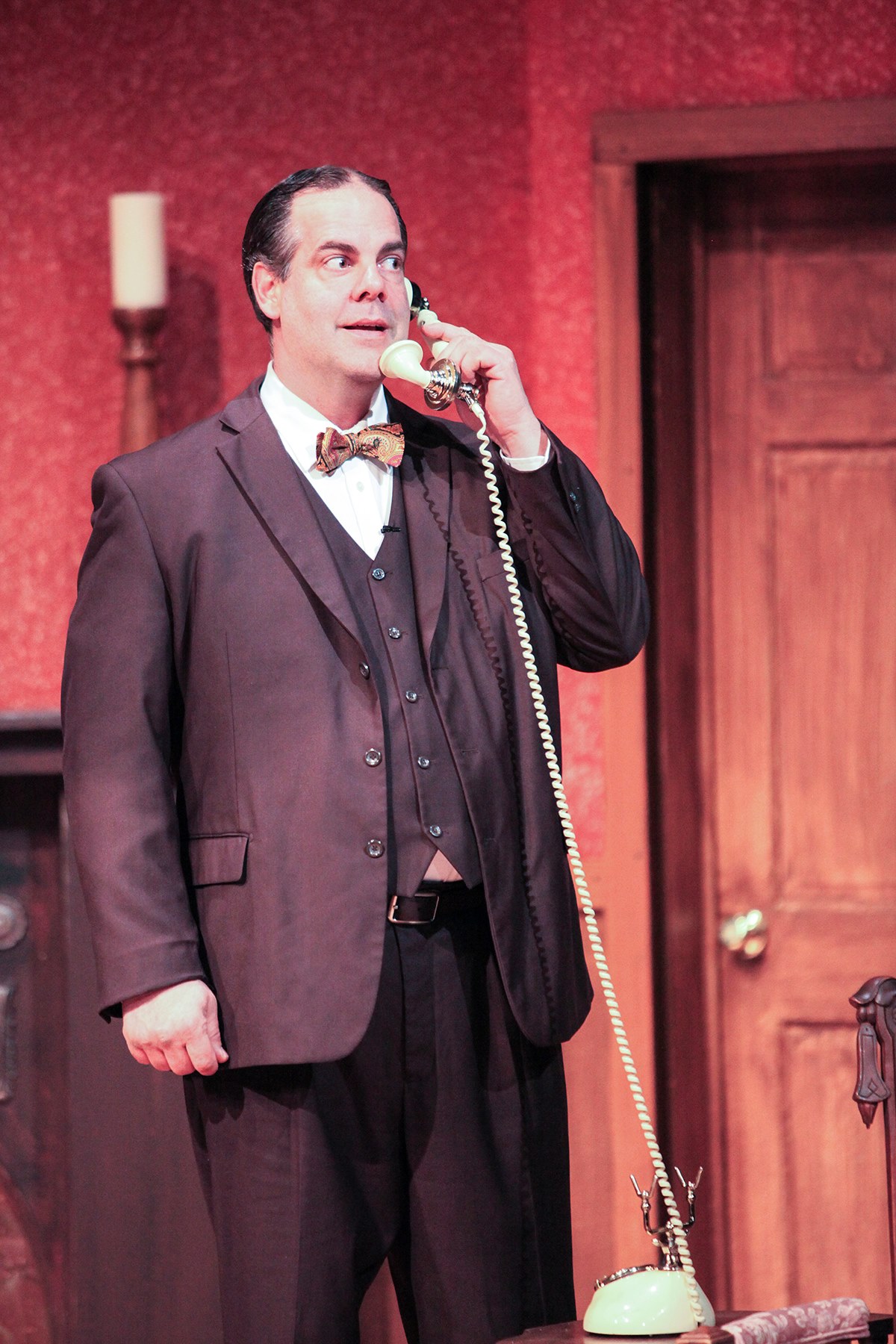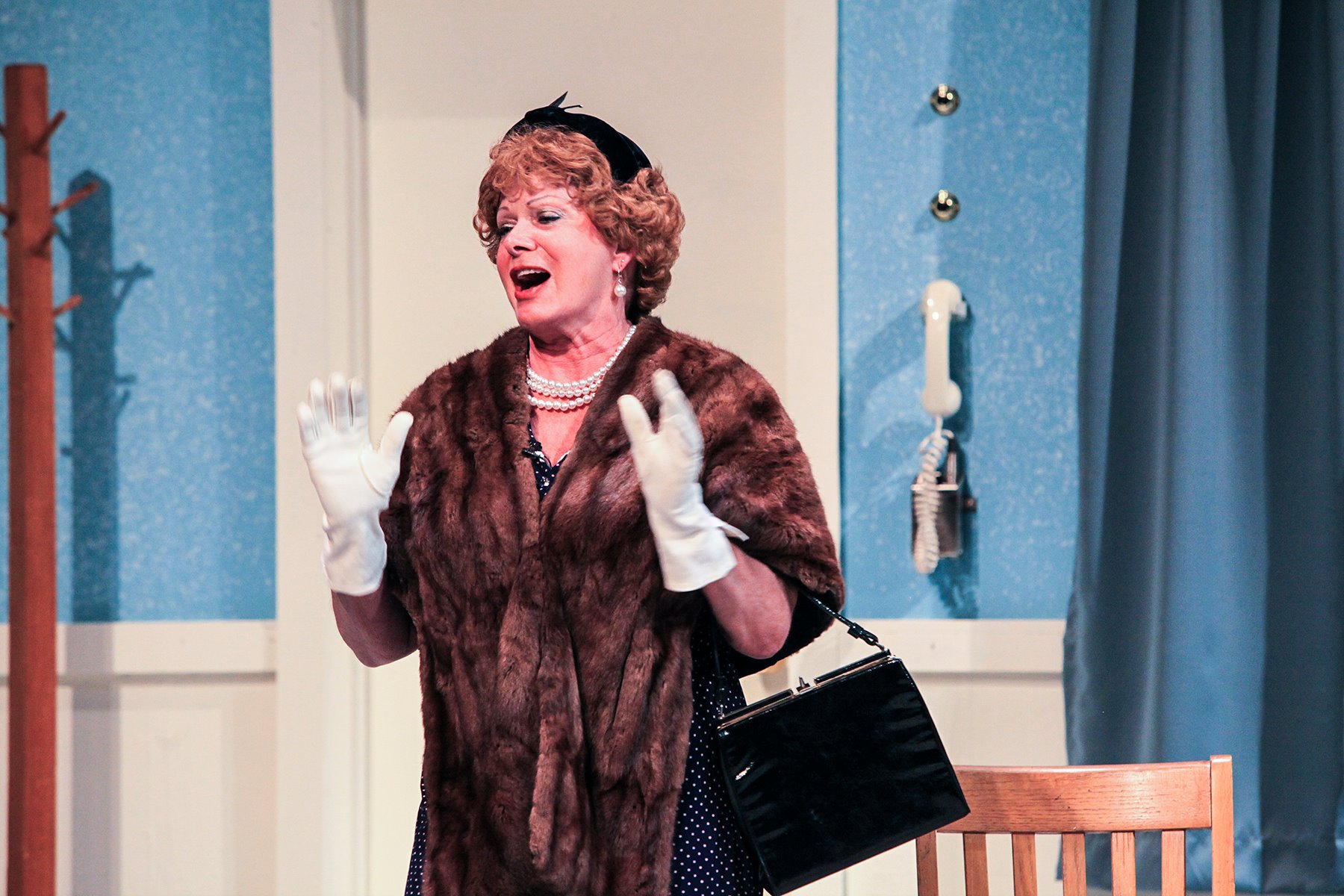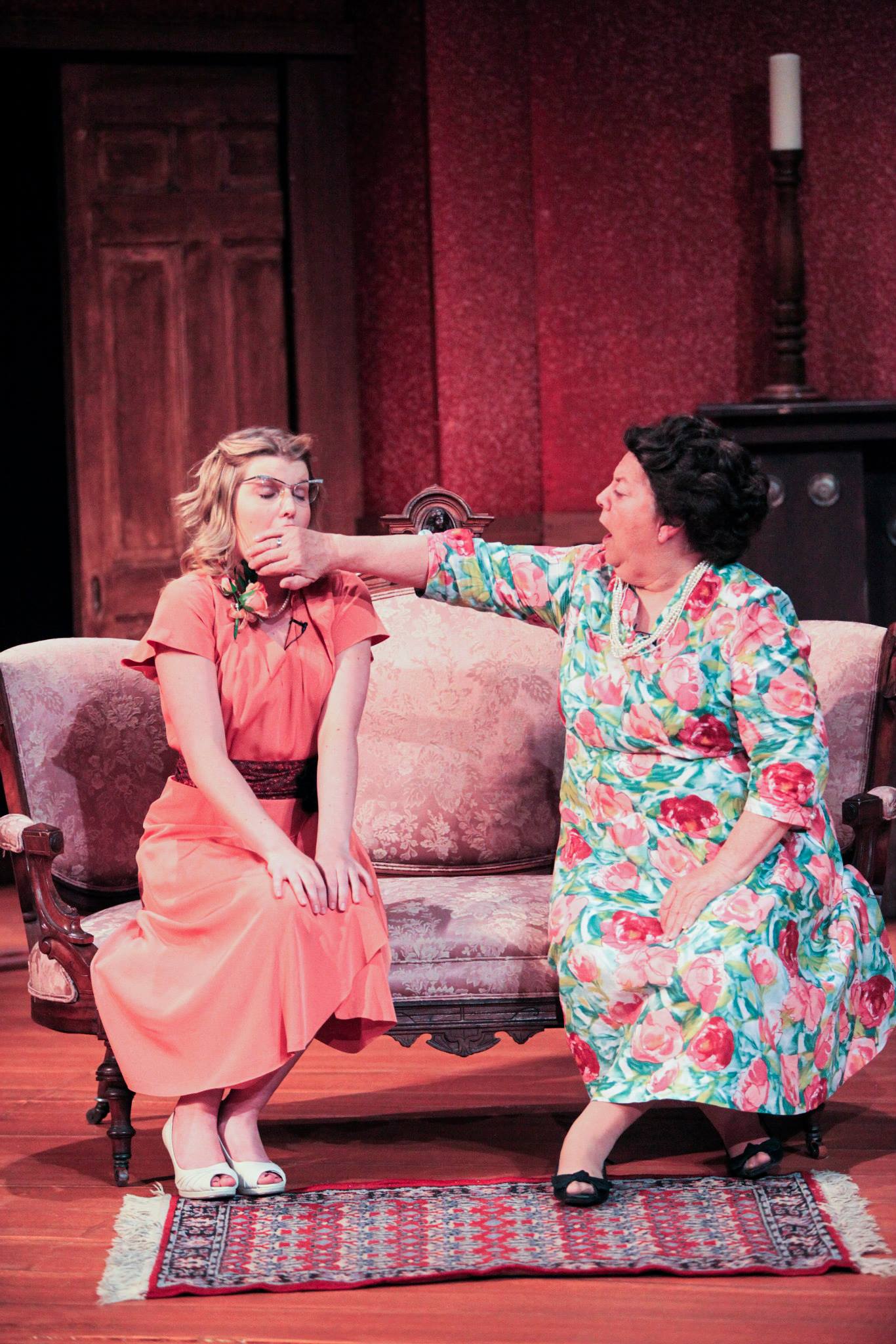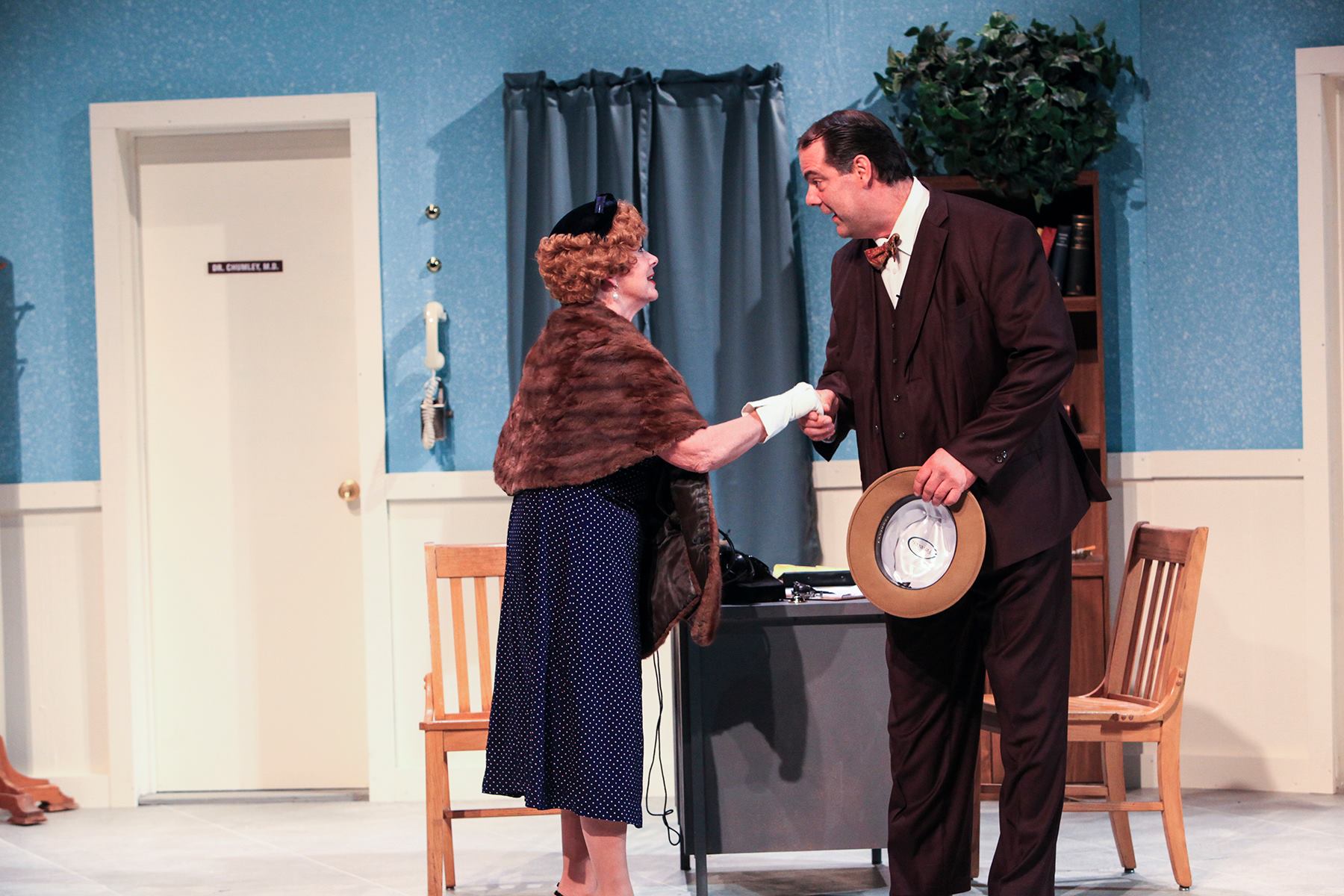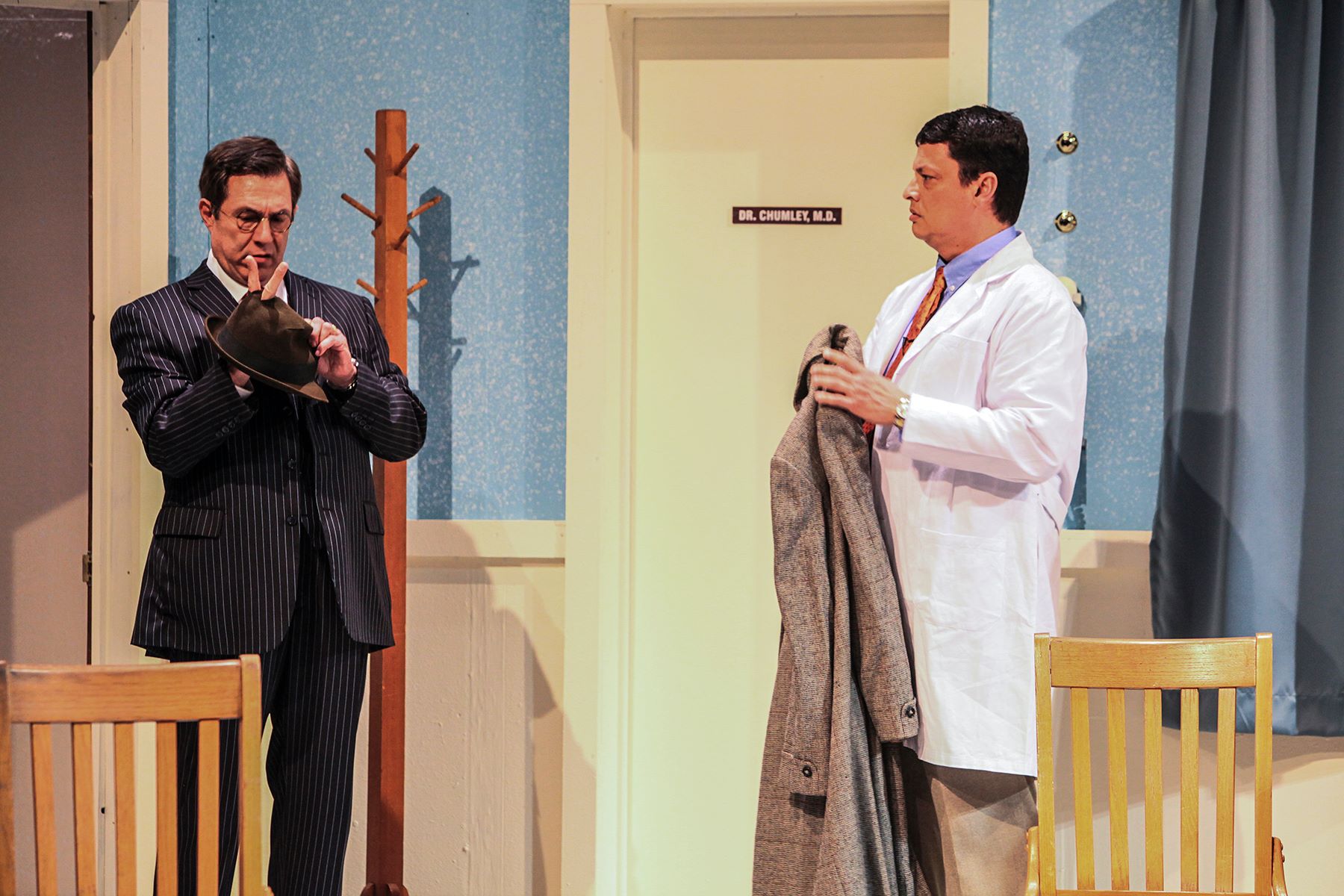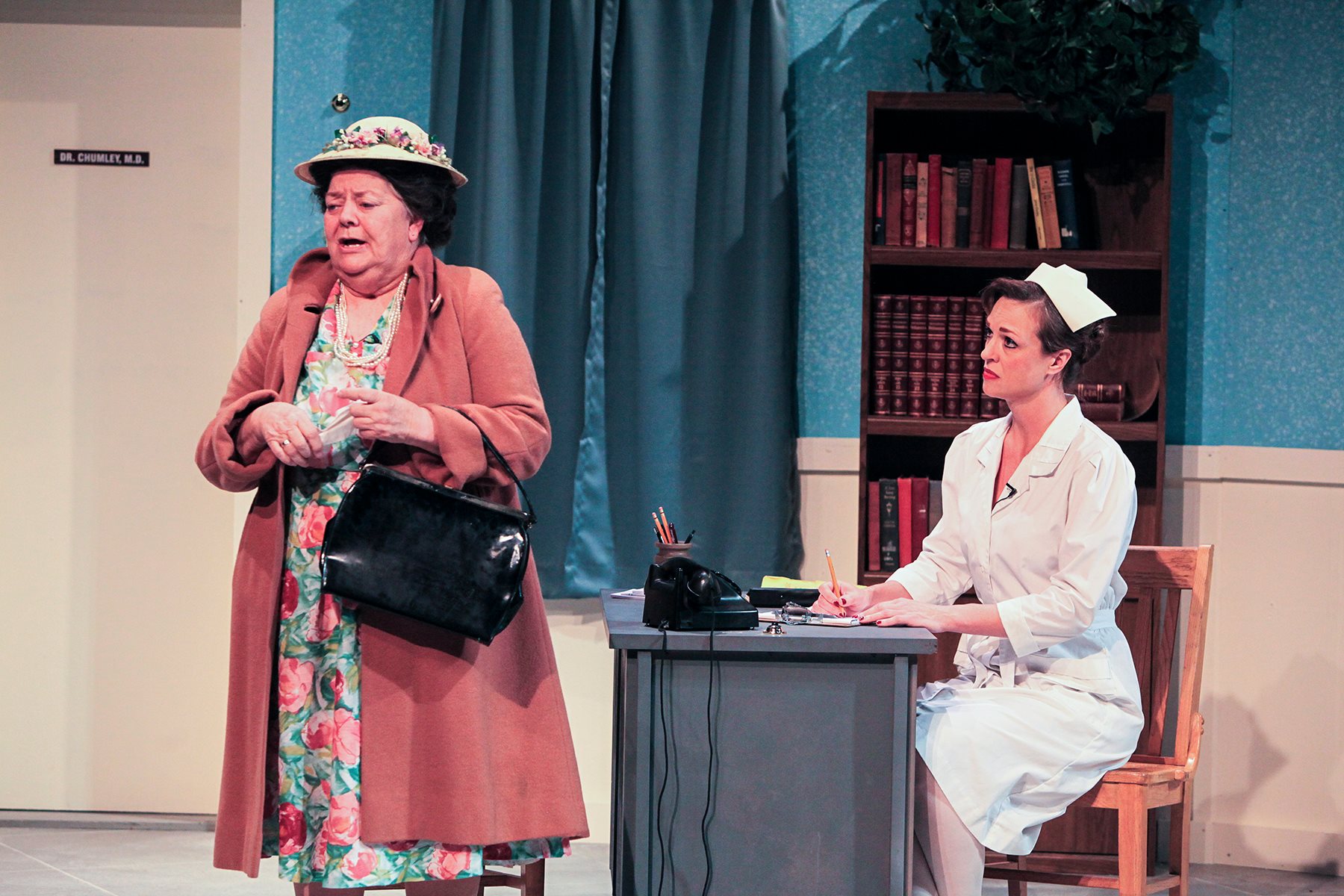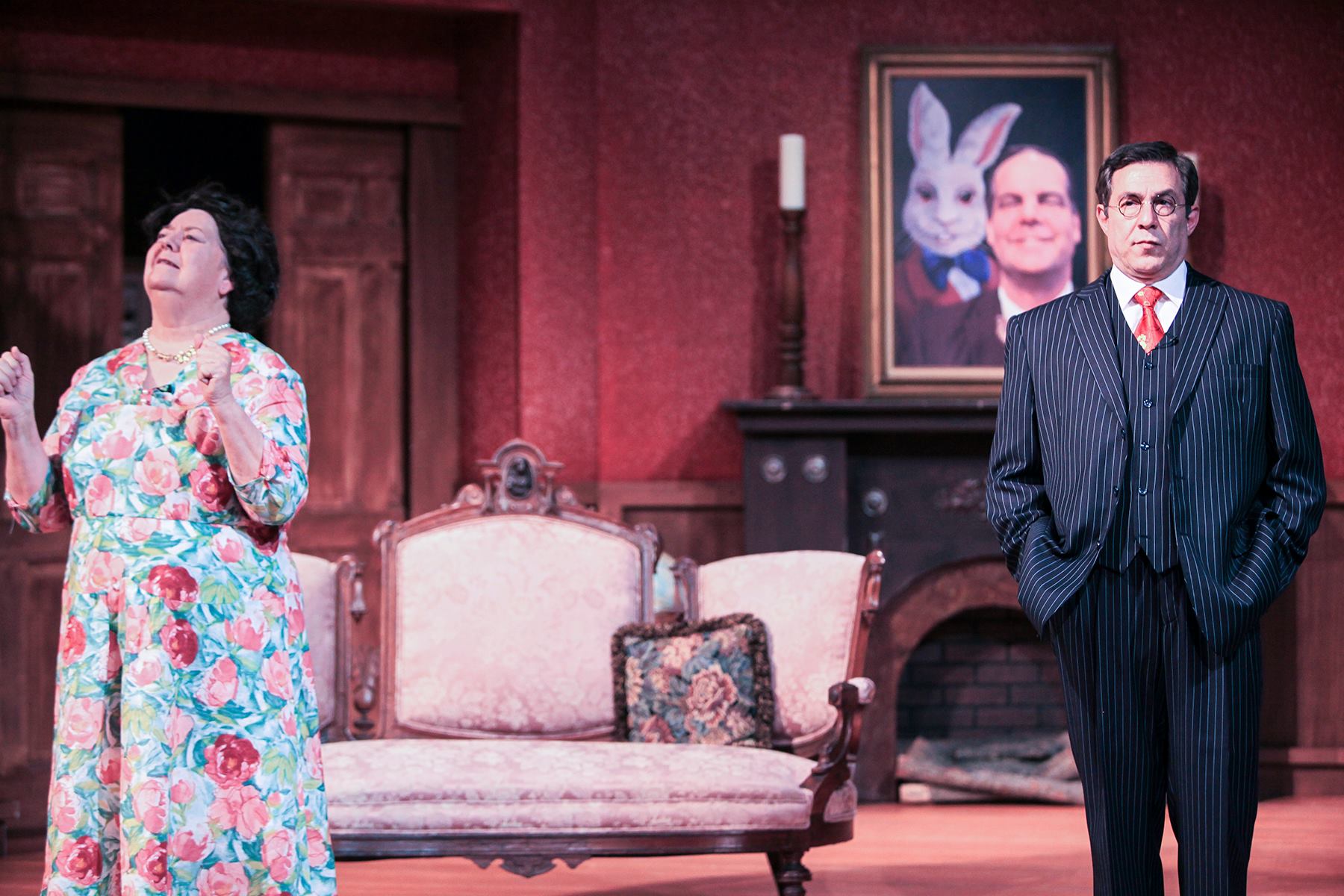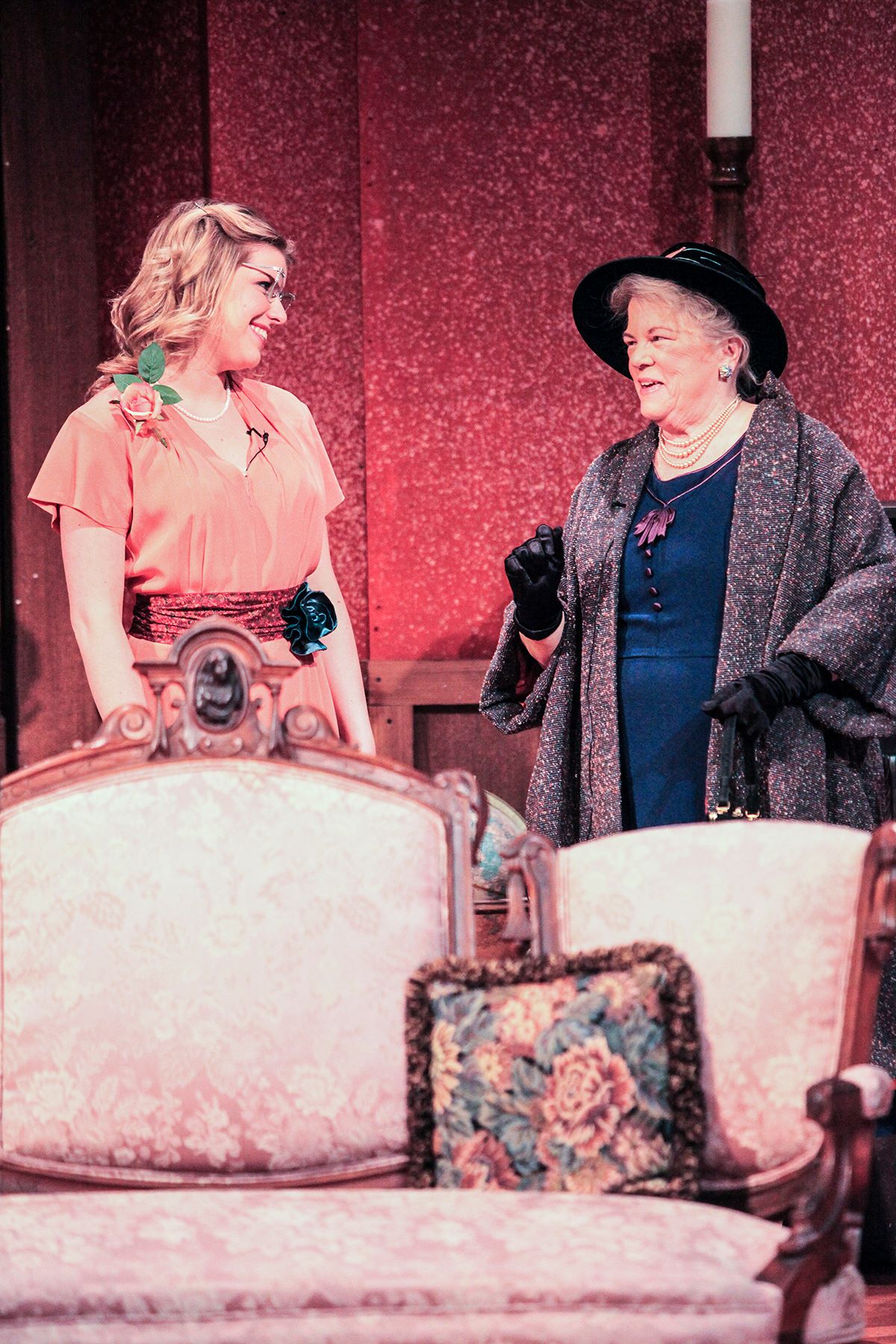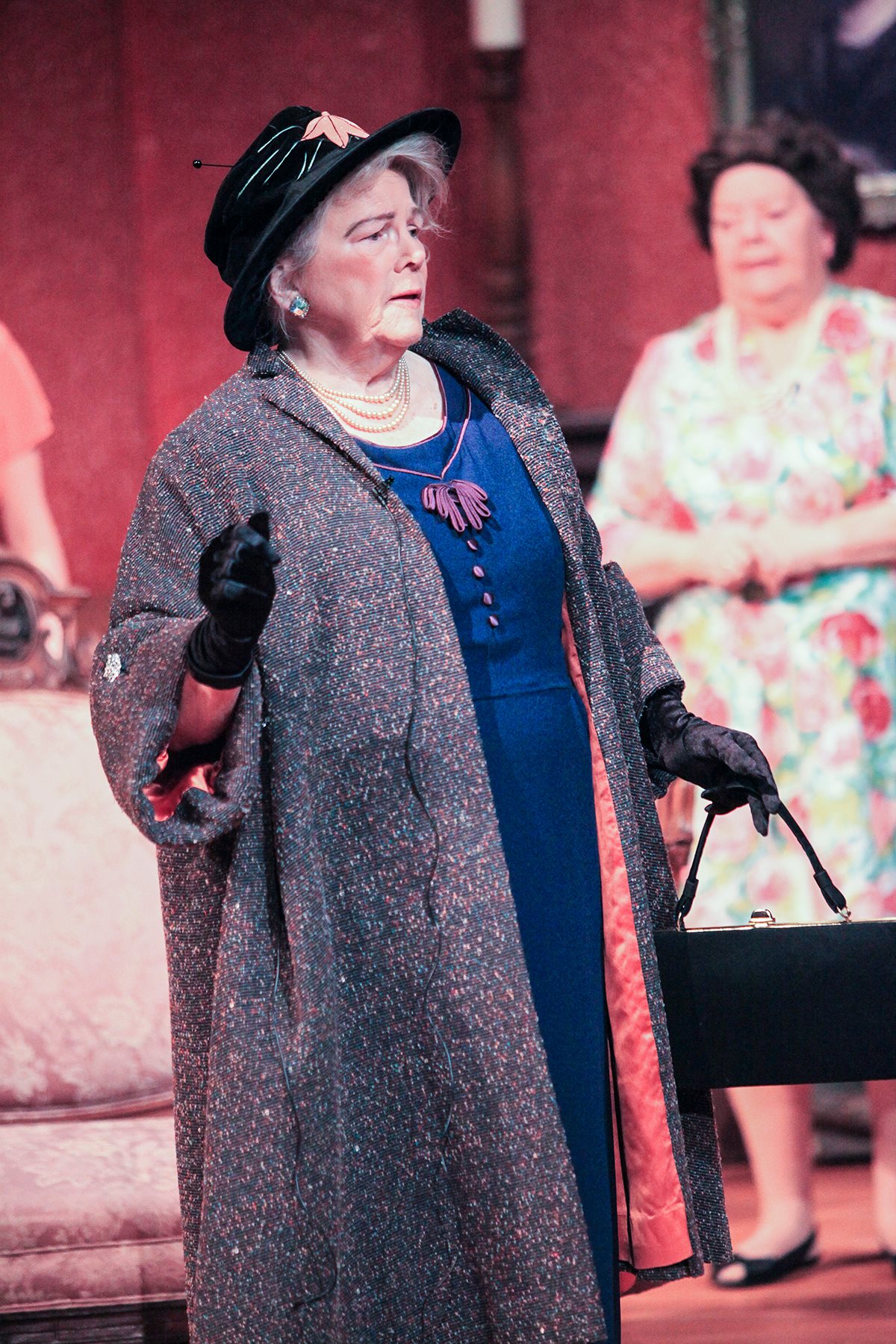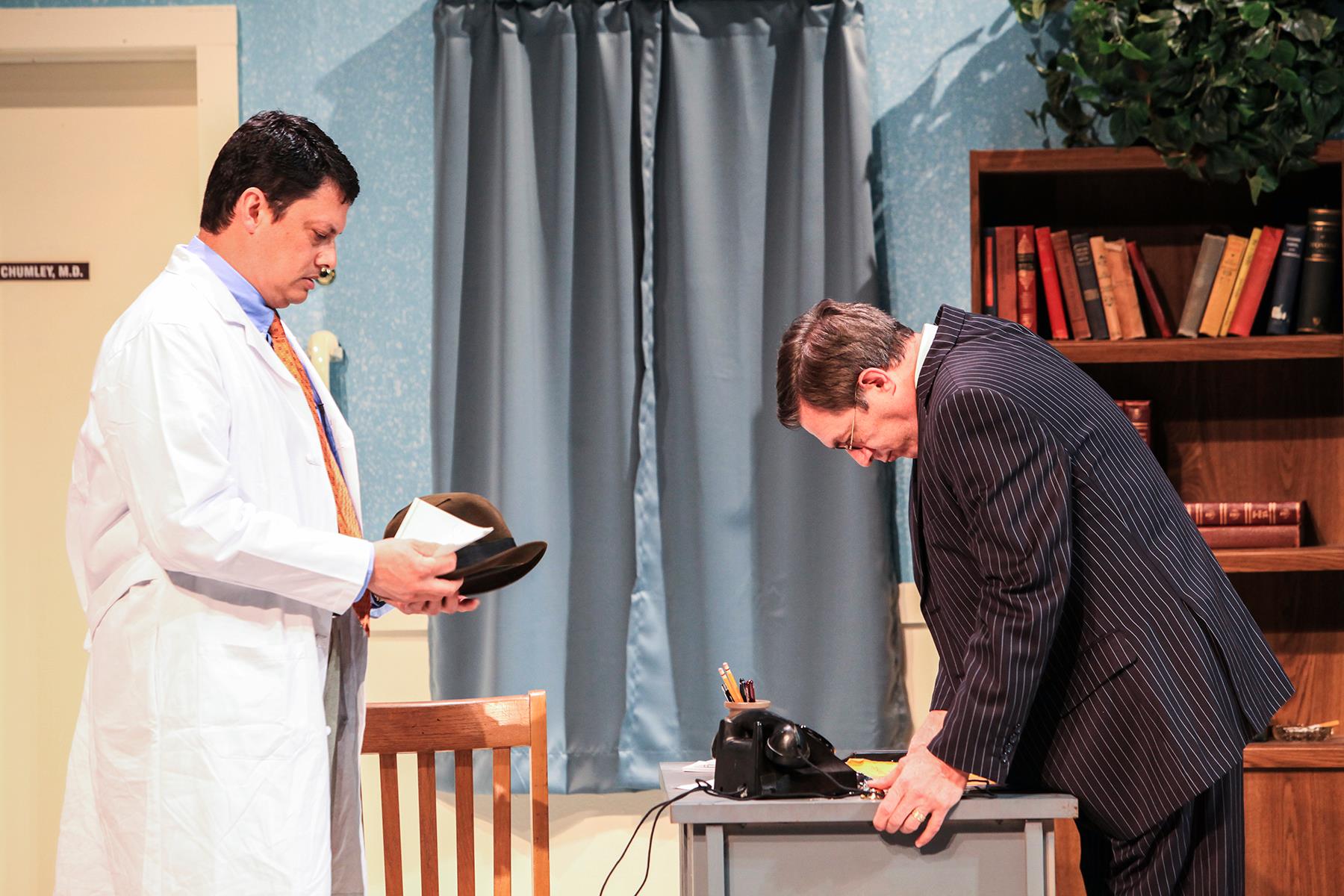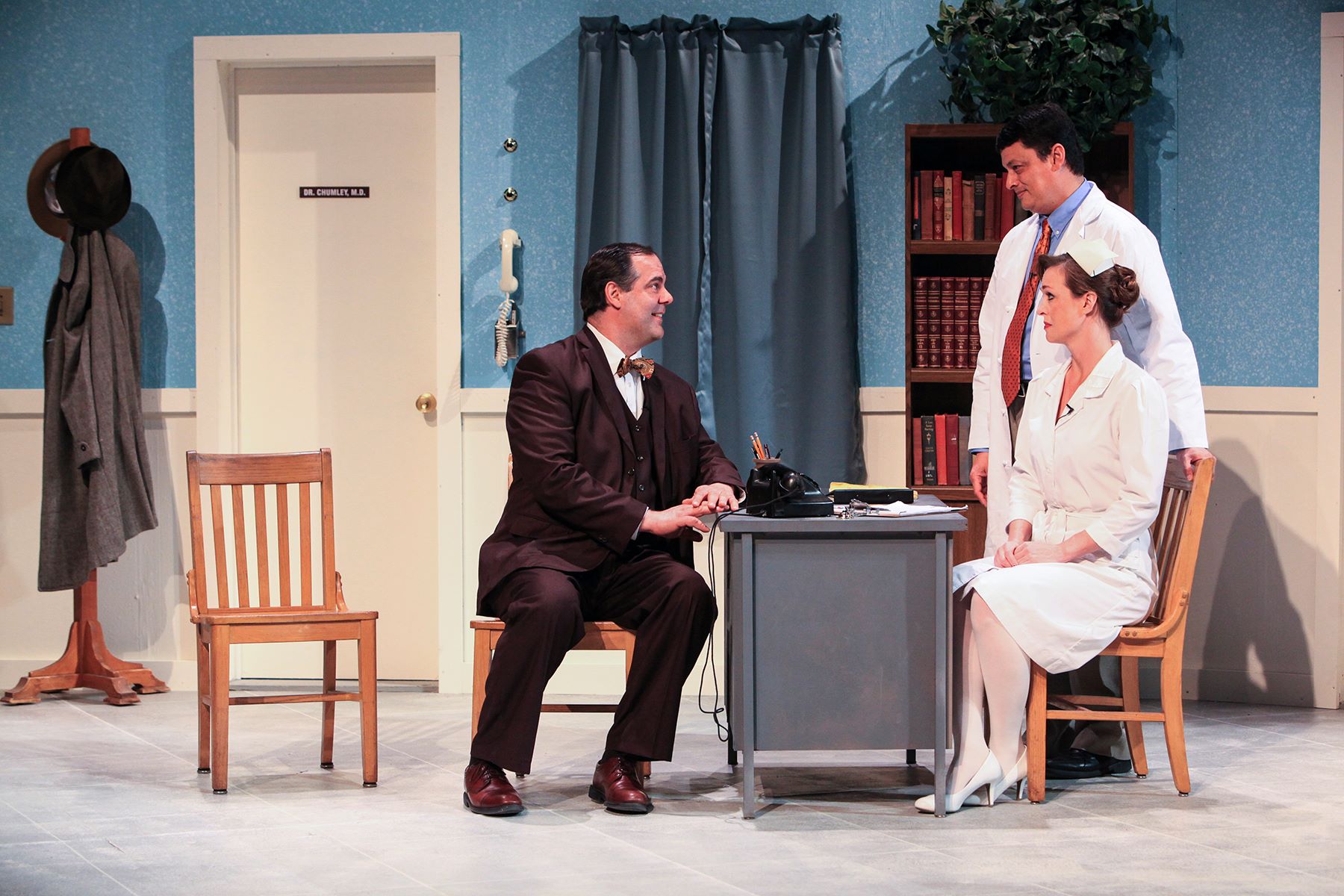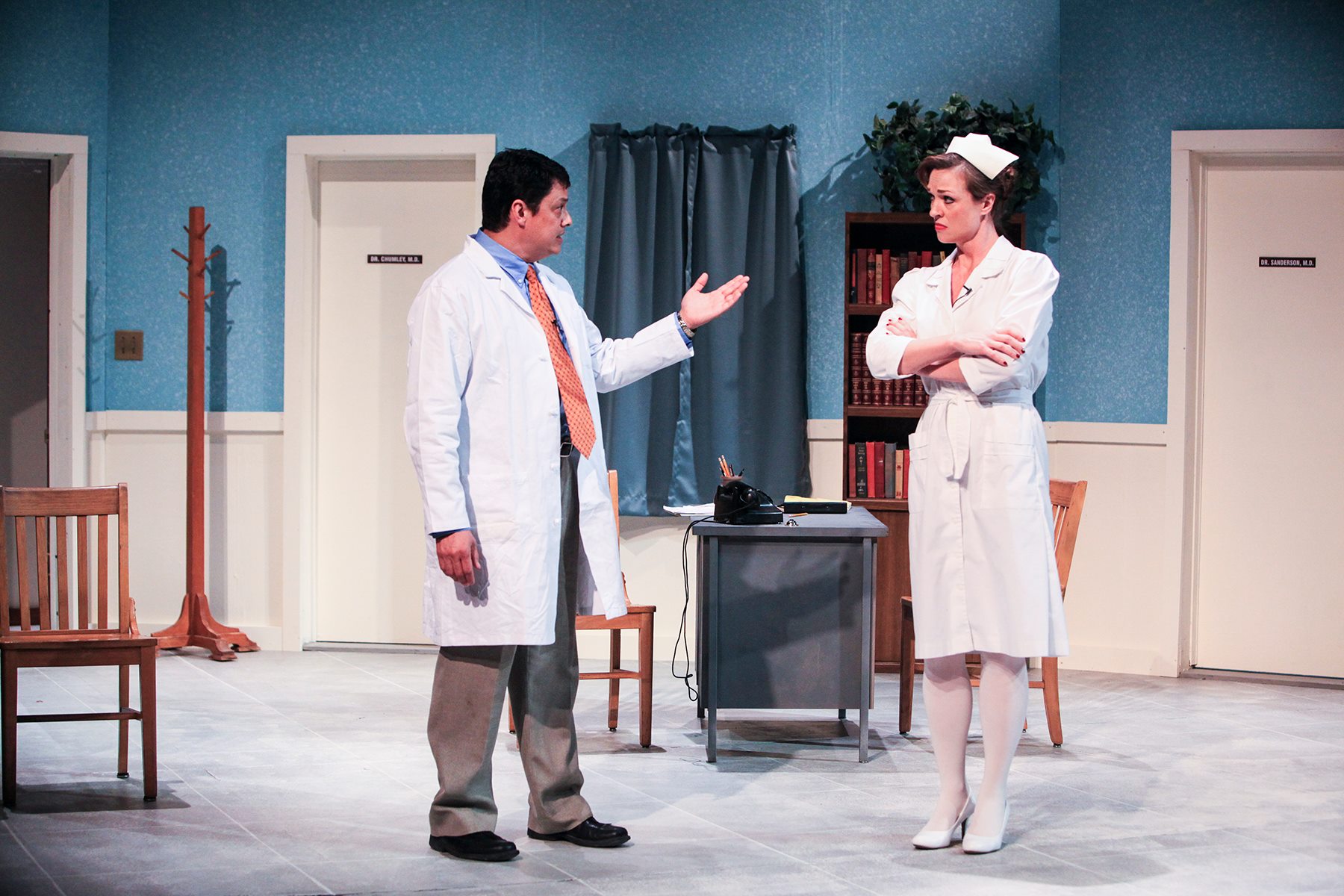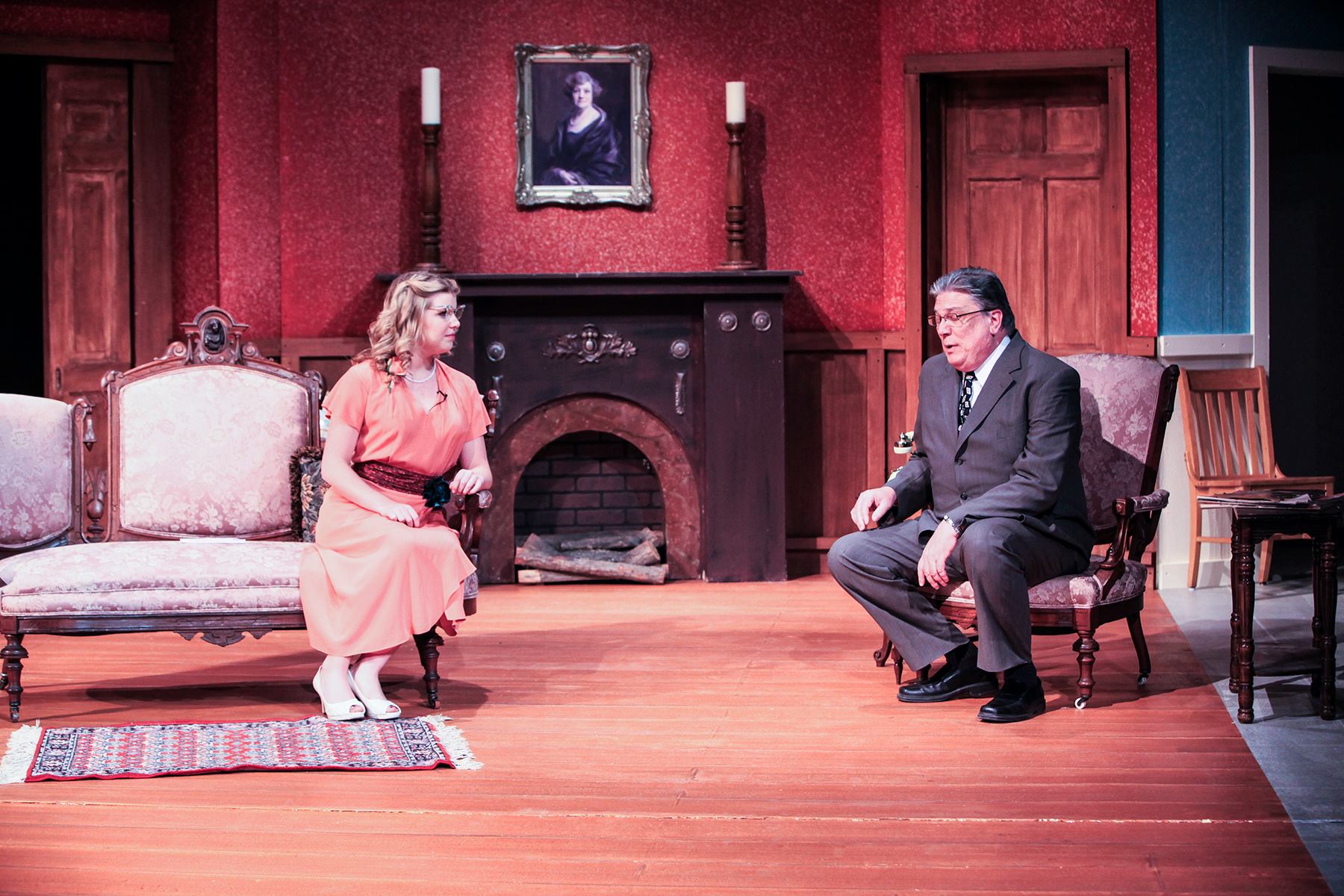 April 4-19, 2014
Kephart Theatre
---
Harvey
By Mary Chase
This Pulitzer Prize-winning comedy is a mid-century chestnut with a personality that still sparkles. The invisible rabbit might be monster-sized, but the biggest thing about this story is its charm.
SPONSORED BY BENNINGTON STATE BANK  |  MOWERY CLINIC
Elwood P. Dowd: Keith S. Pederson
Mertle Mae Simmons: Addie Justus
Veta Louise Simmons: Lanara Luthi
Mrs Ethel Chauvenet: Sarah (Sally) Pedruzzi
Ruth Kelly, RN: Julia Lankhorst
Duane Wilson: Bob Lindgren
Lyman Sanderson, MD: Alex Lankhorst
William R Chumley, MD:Joe McMurray
Betty Chumley: Jean Boardman
Judge Omar Gaffney: Brian Bauer
E.J. Lofgren: Terry Headrick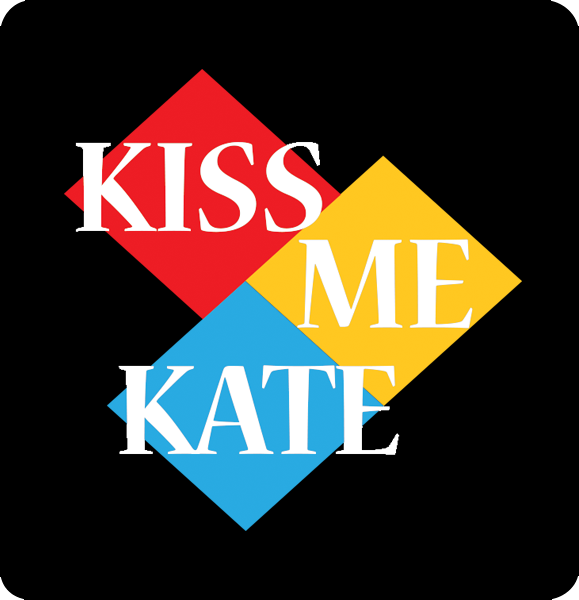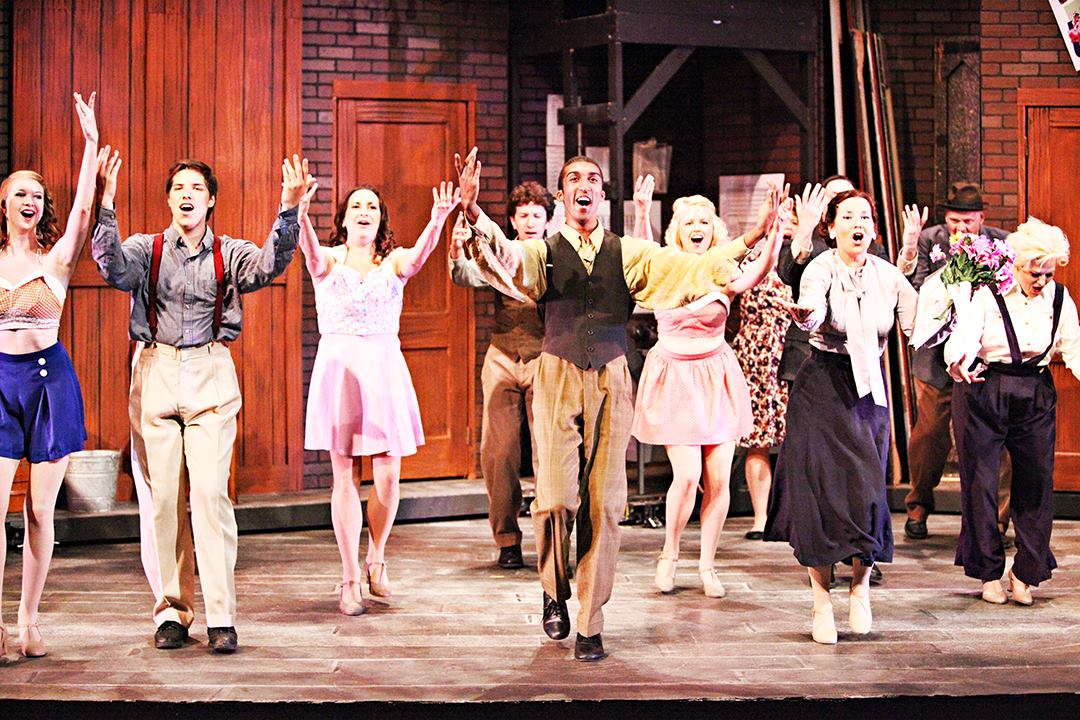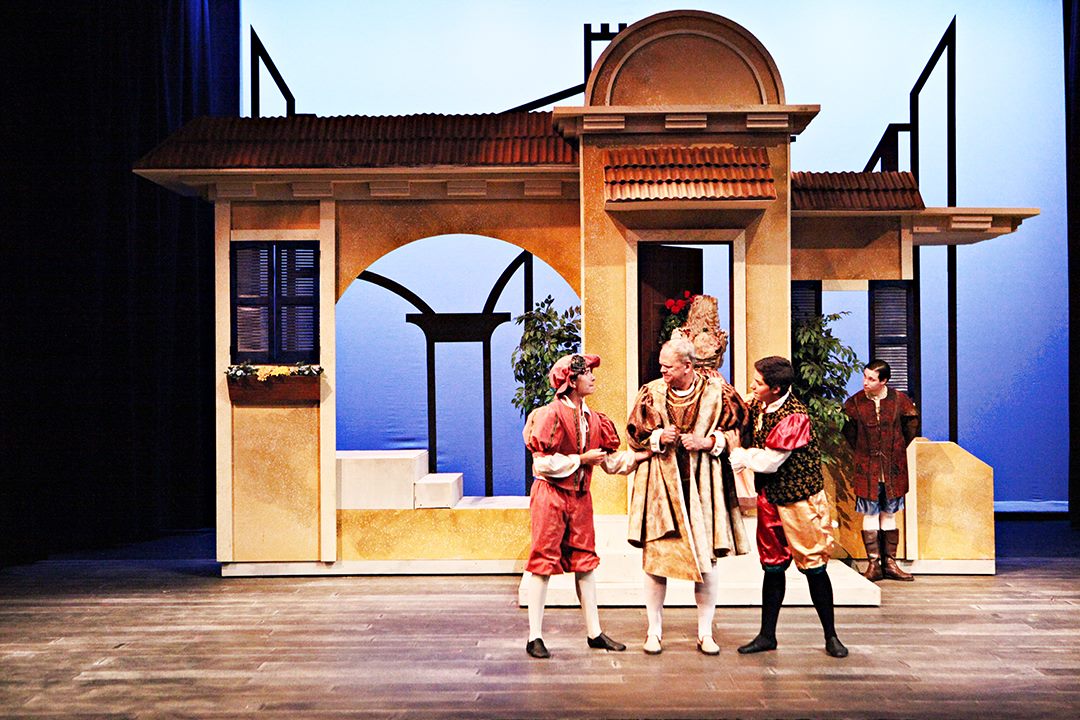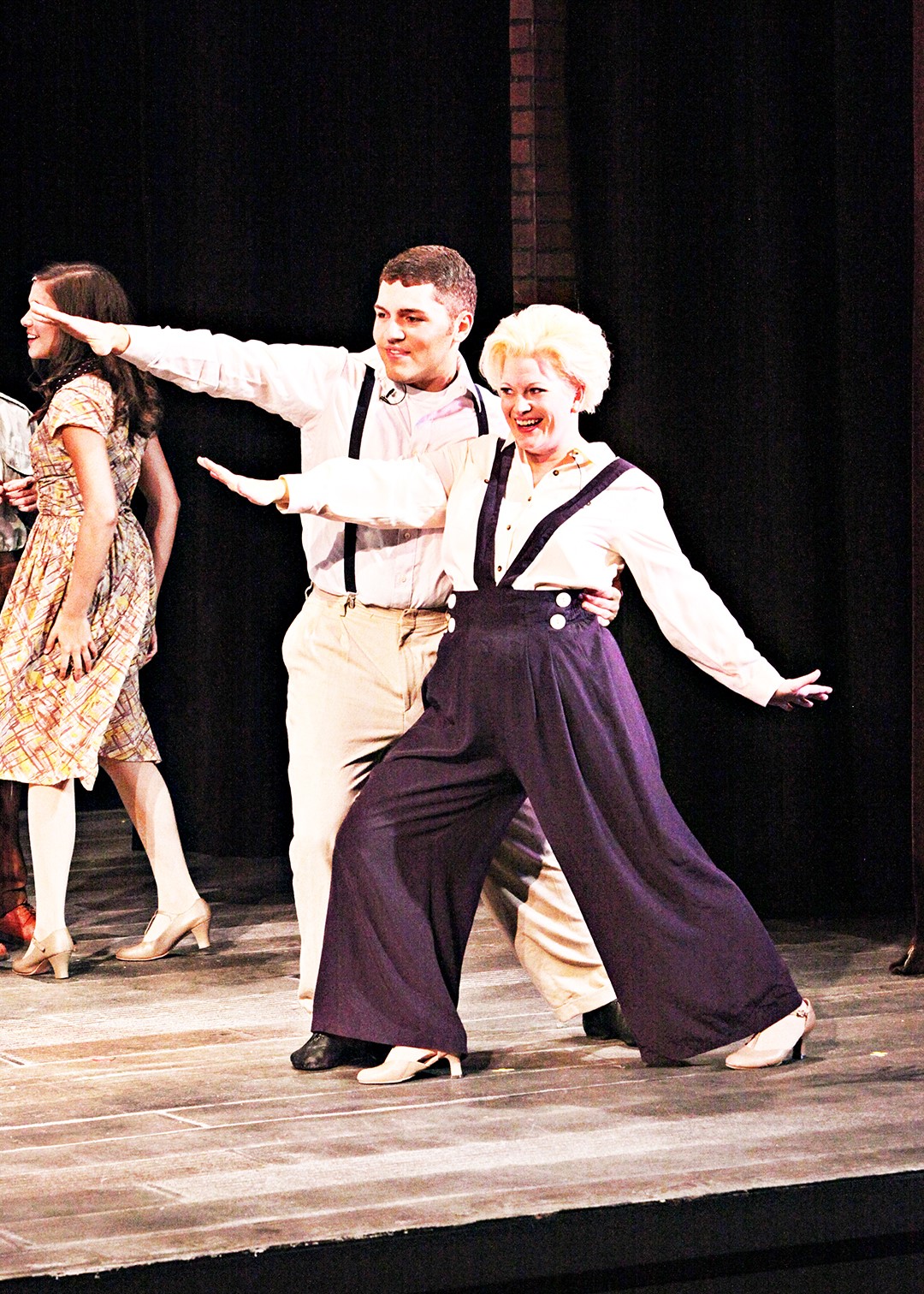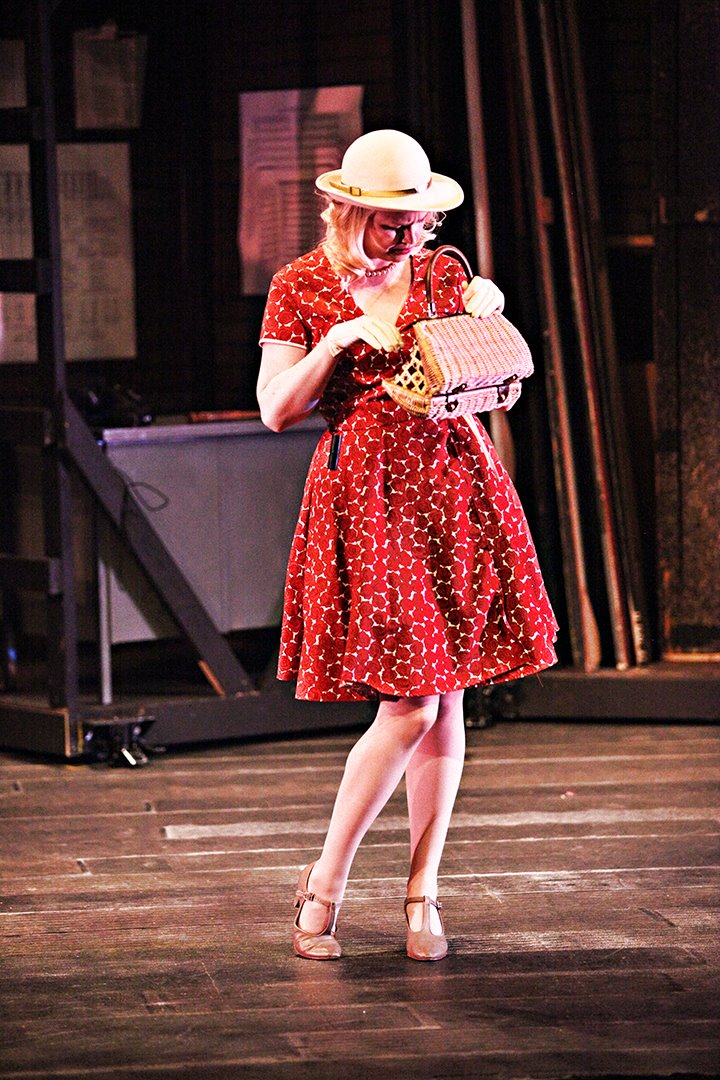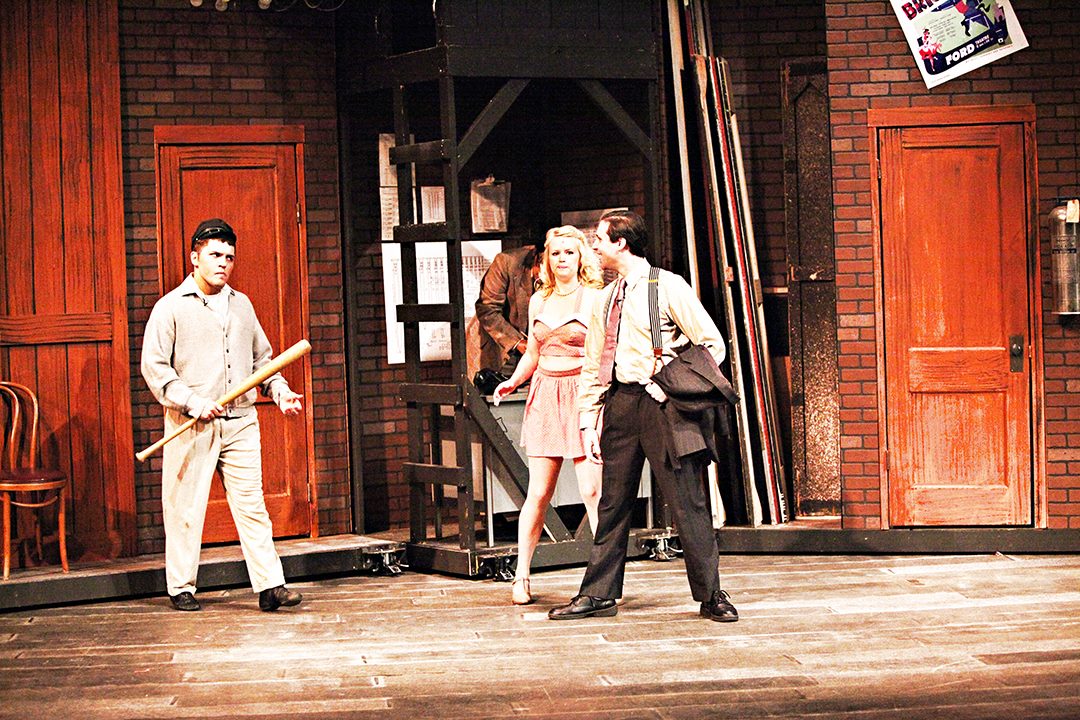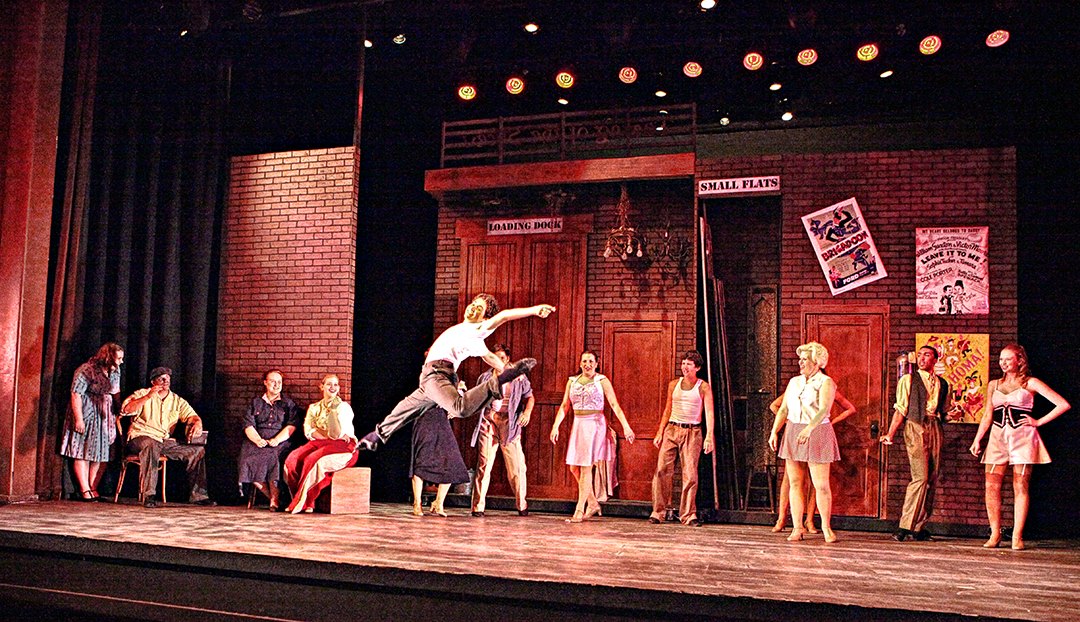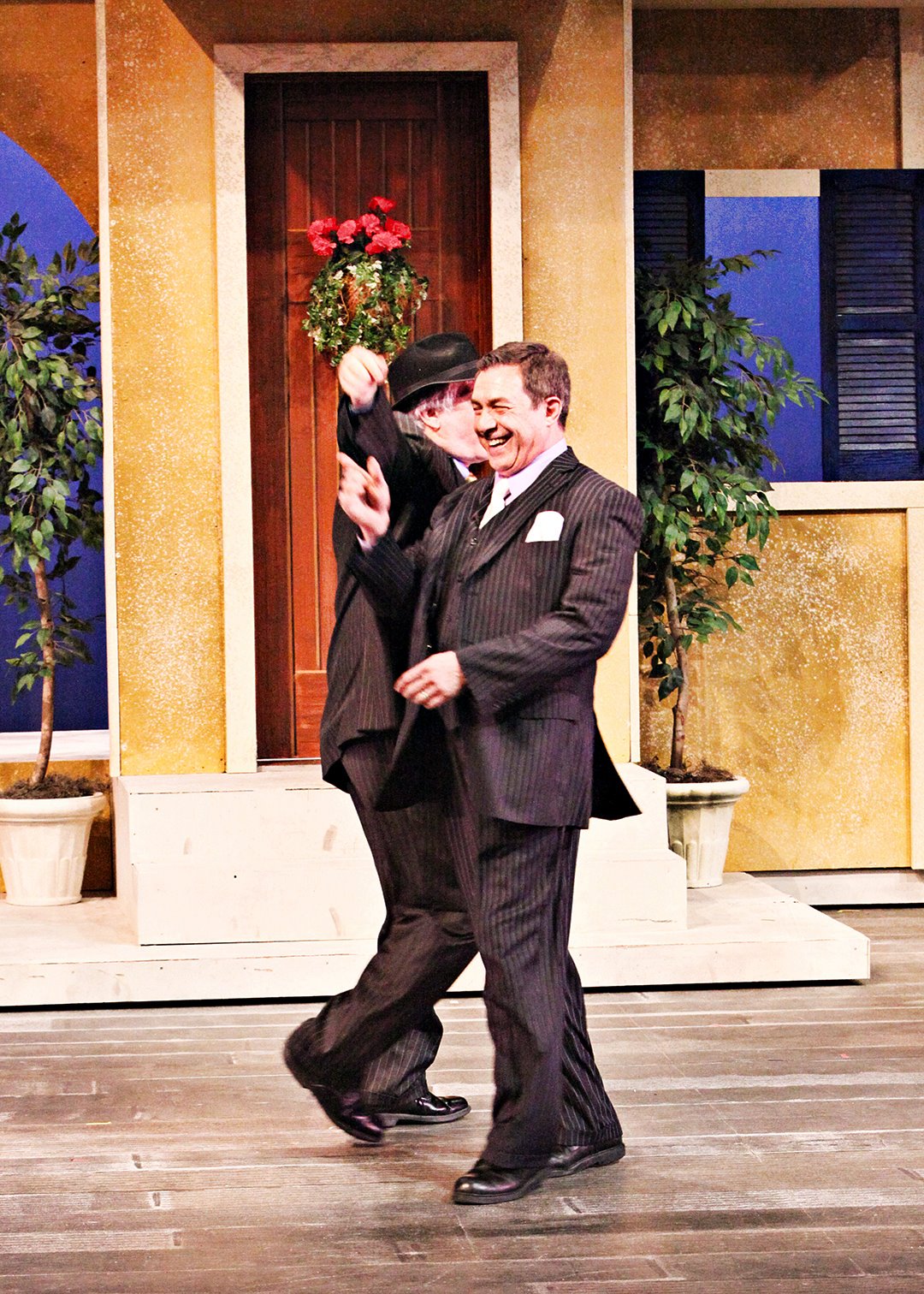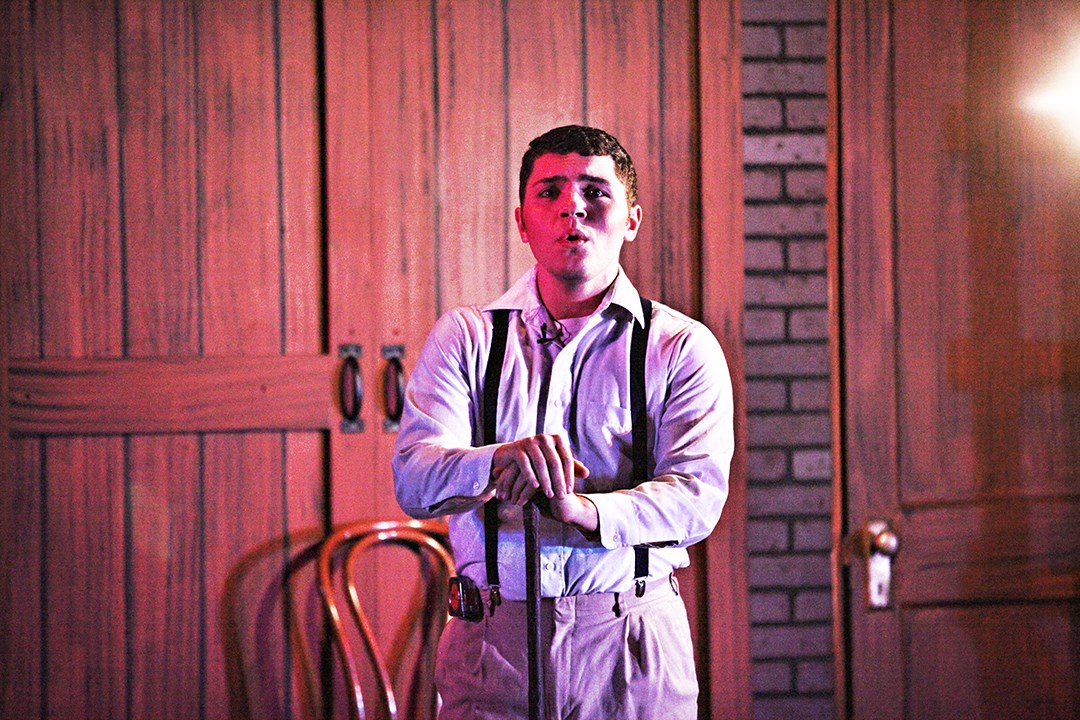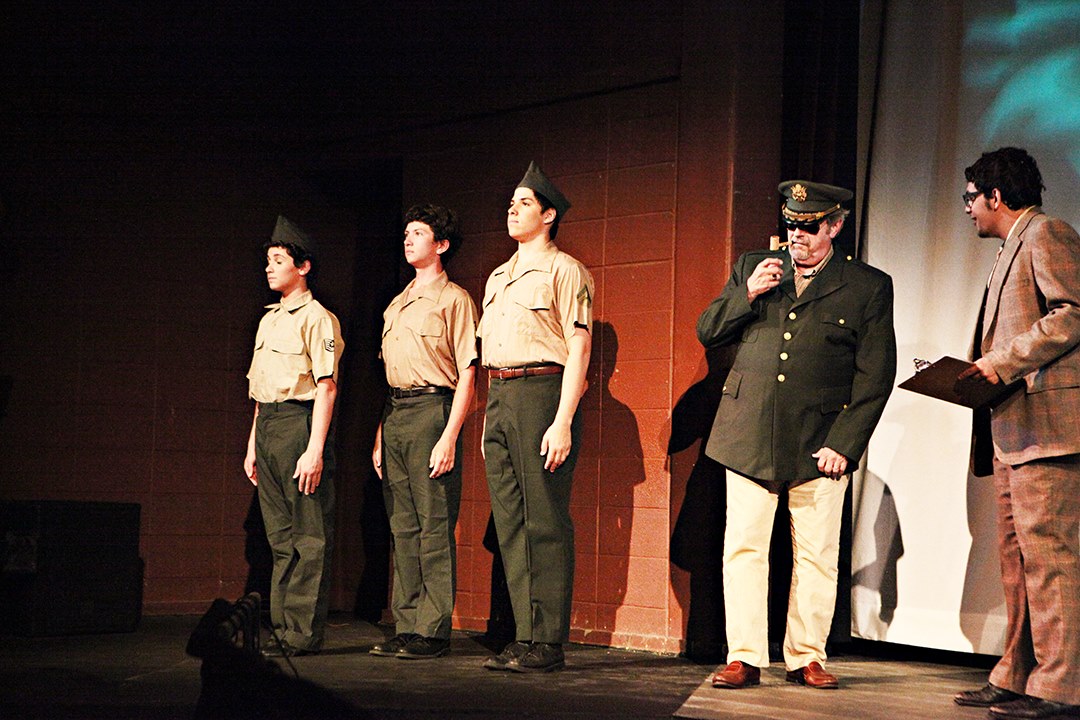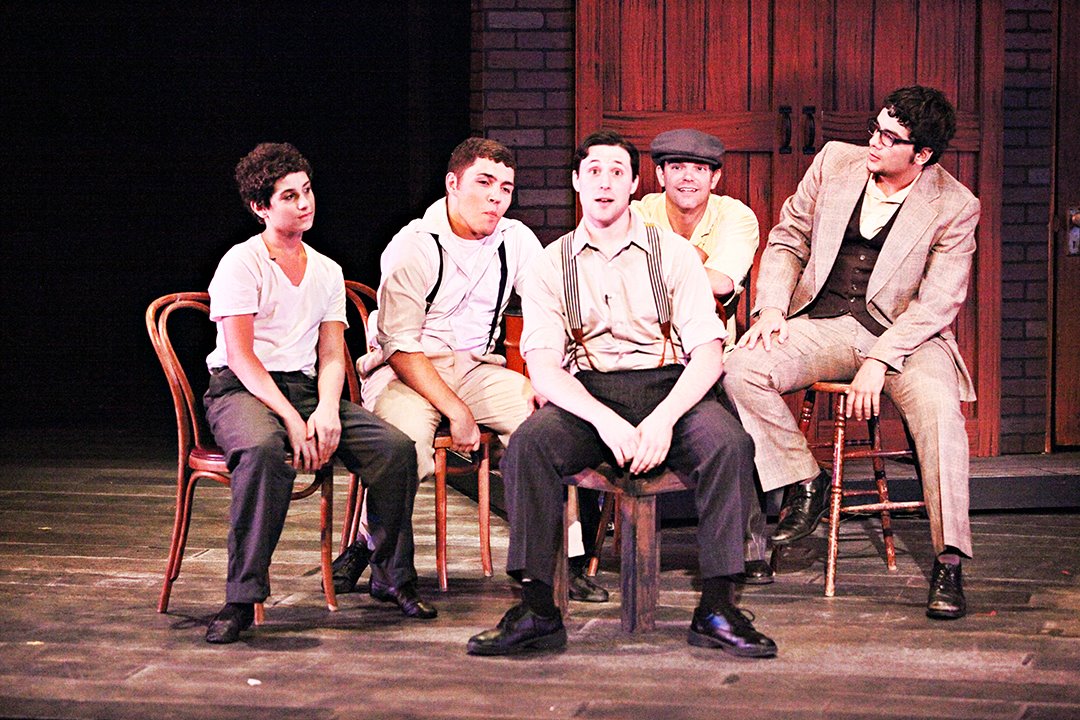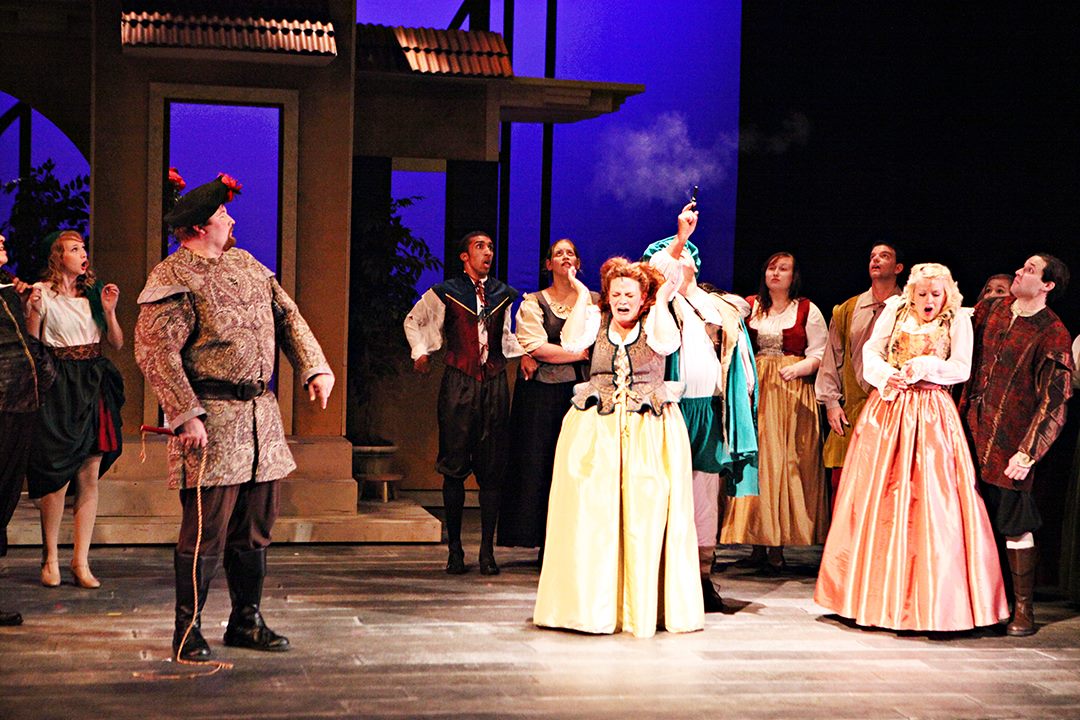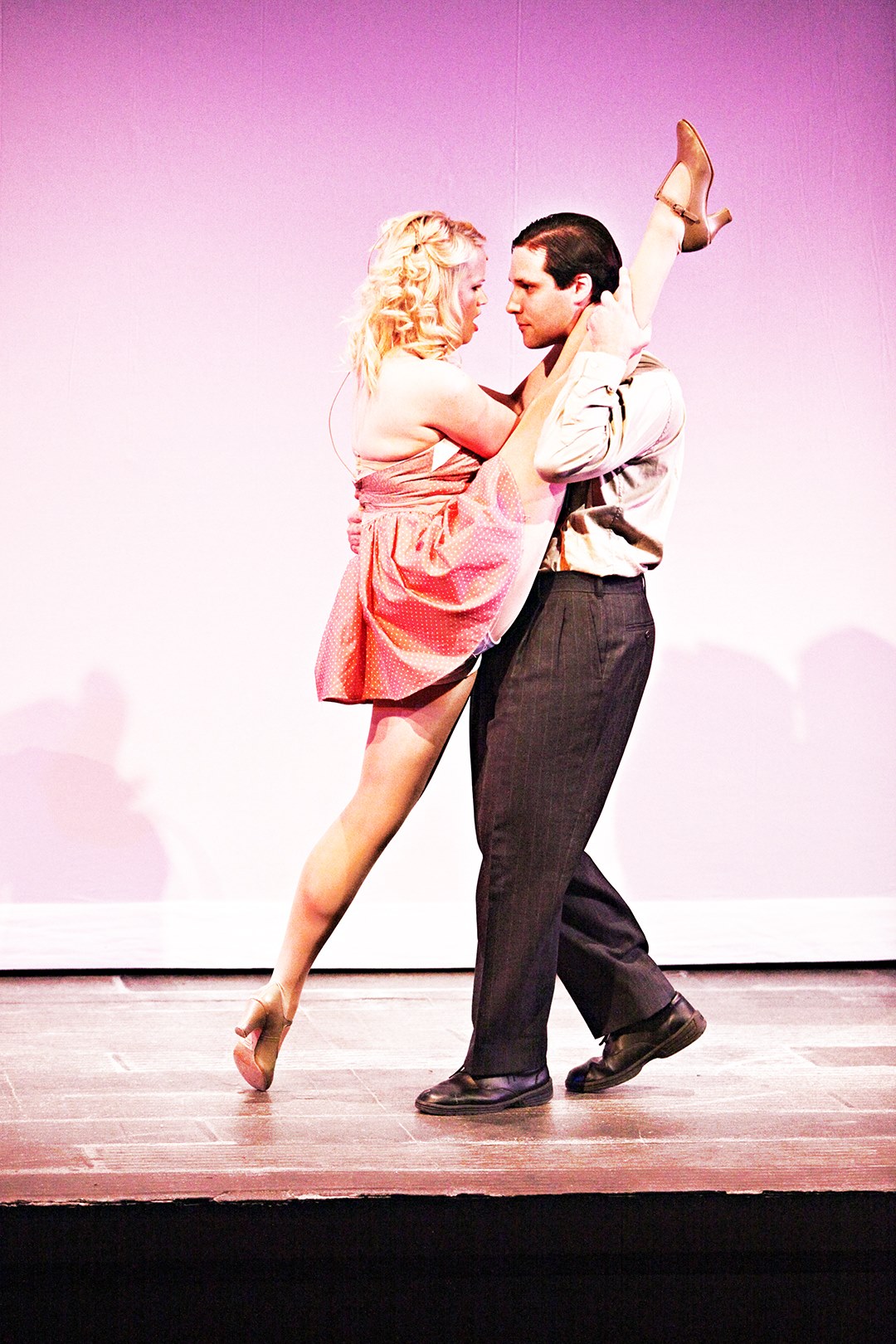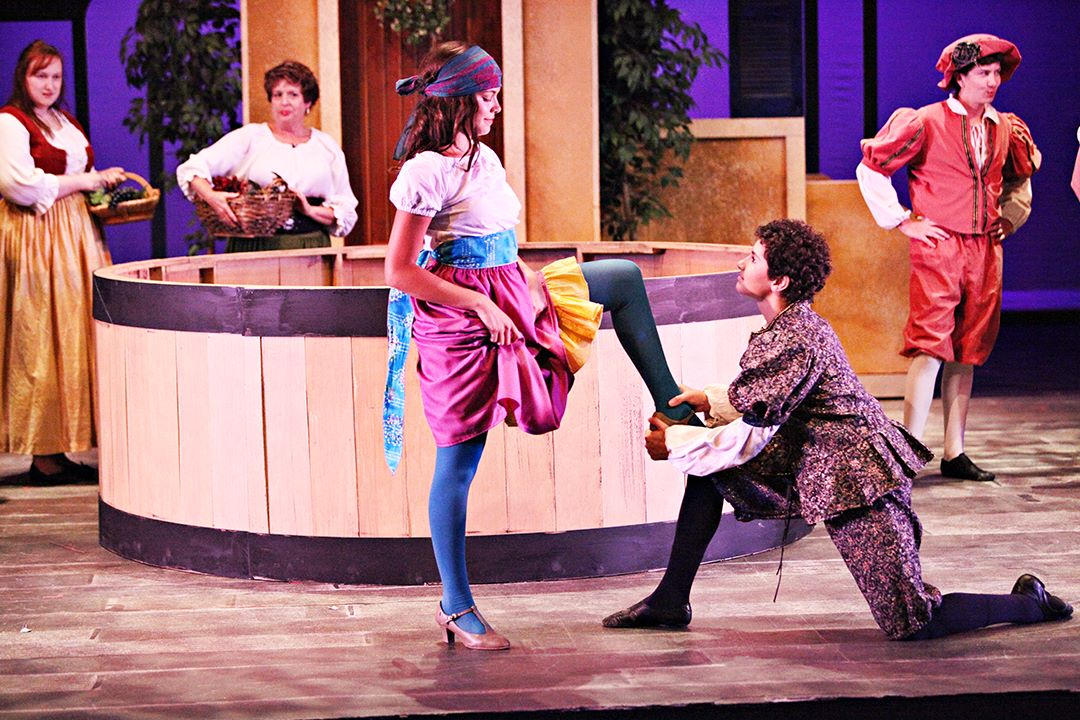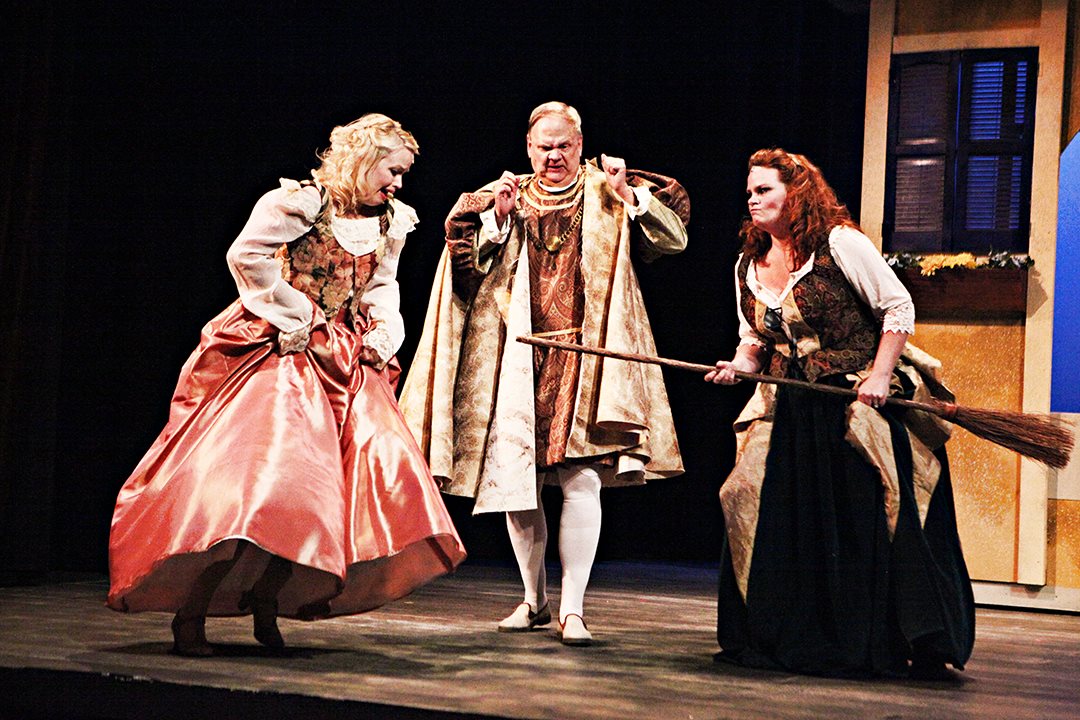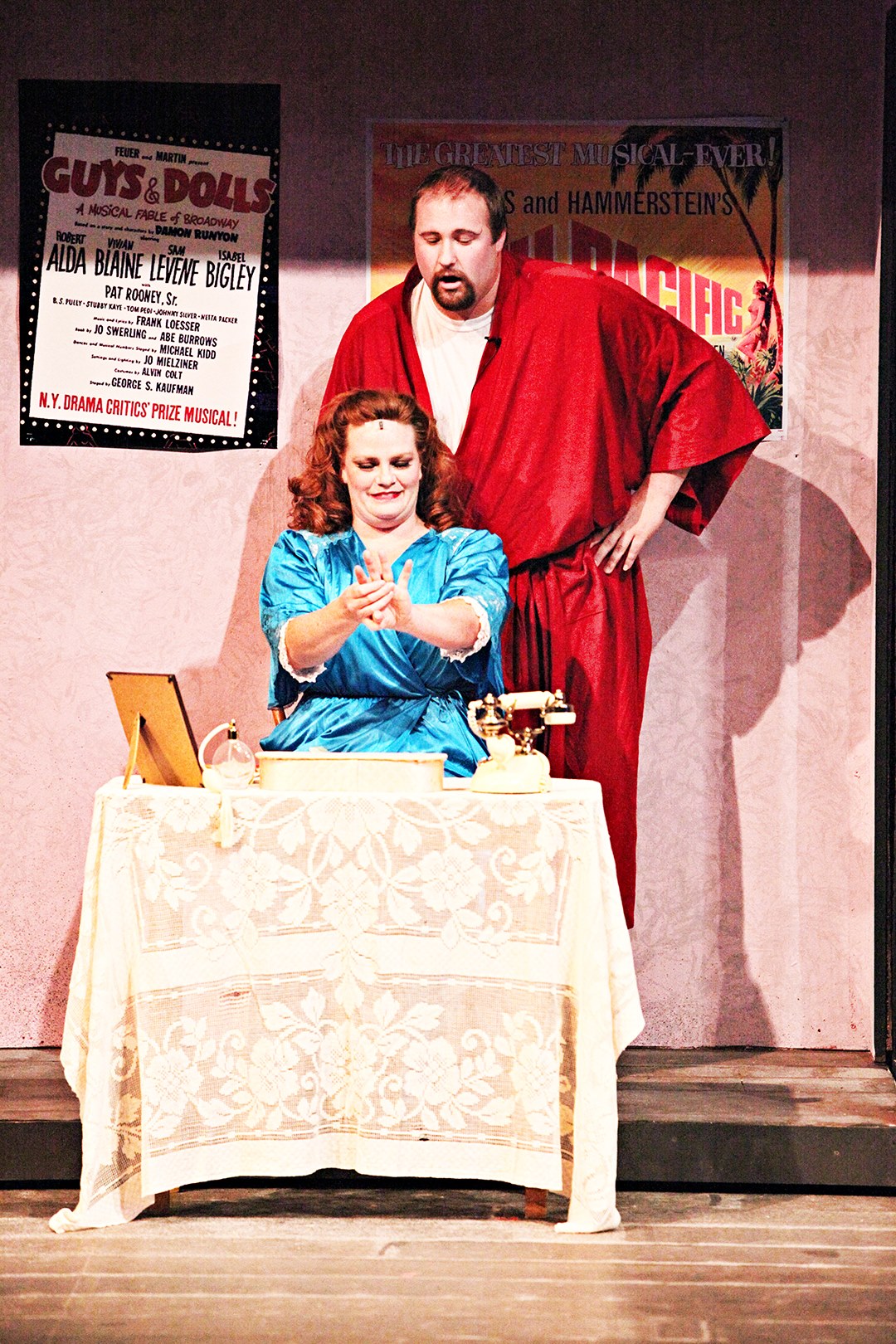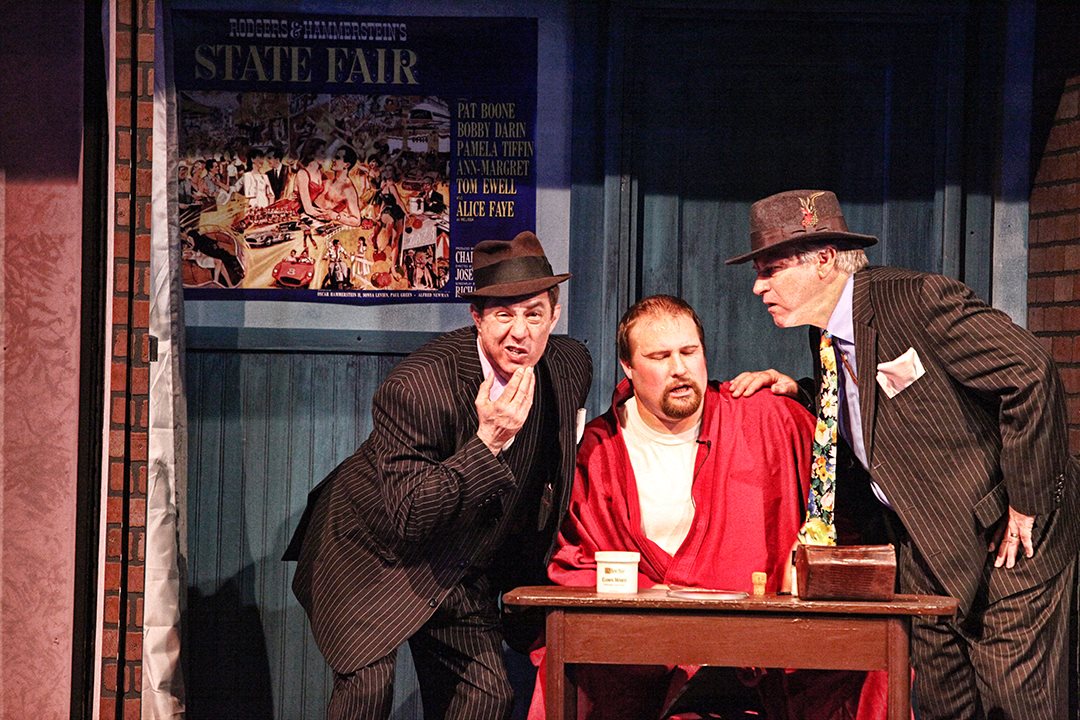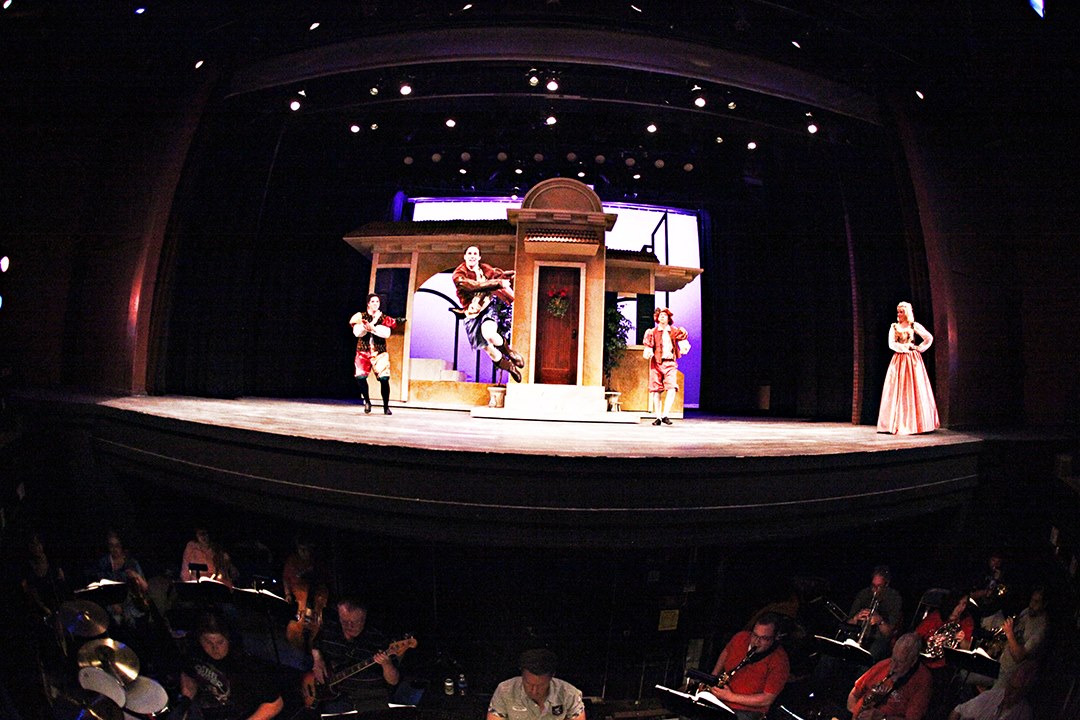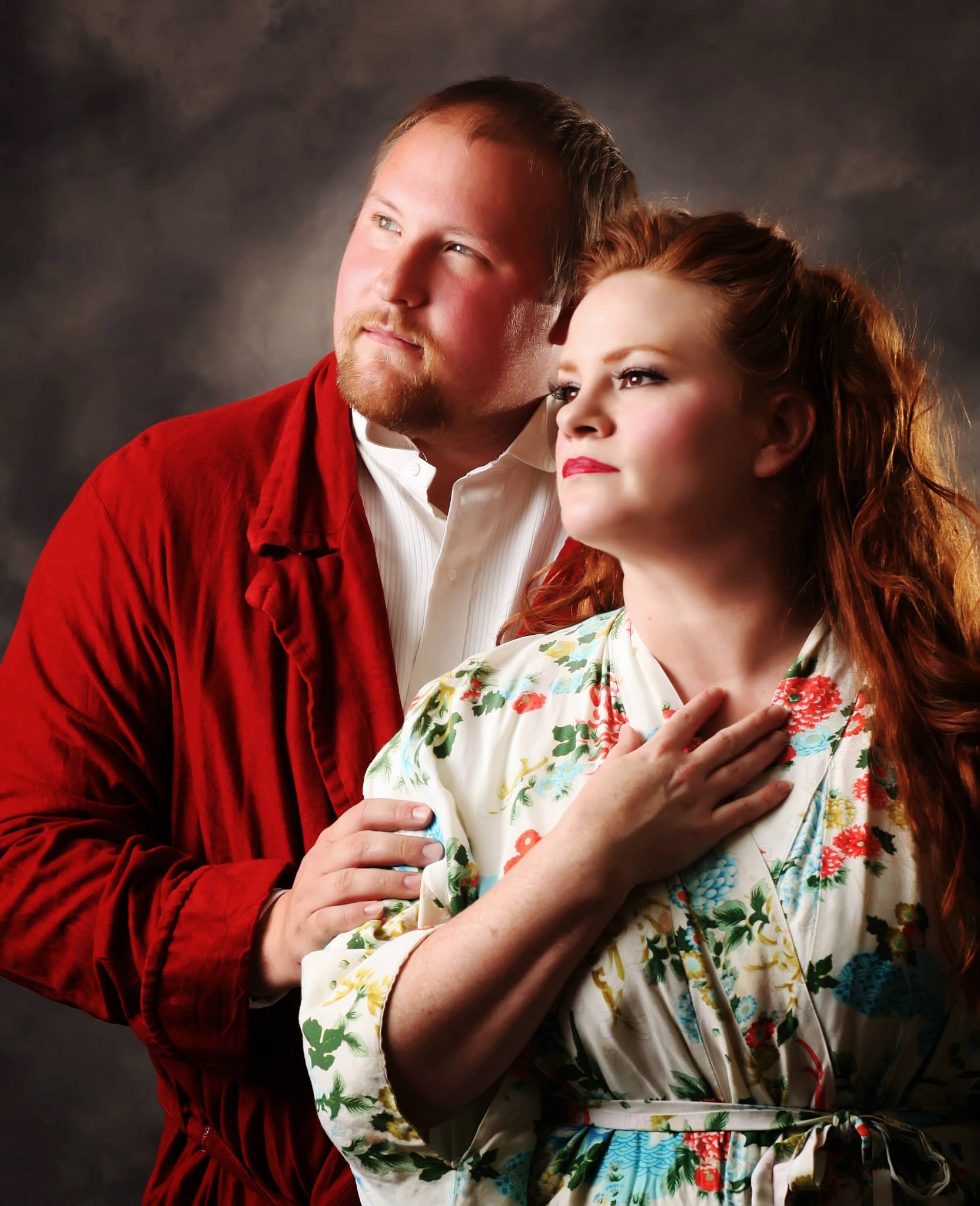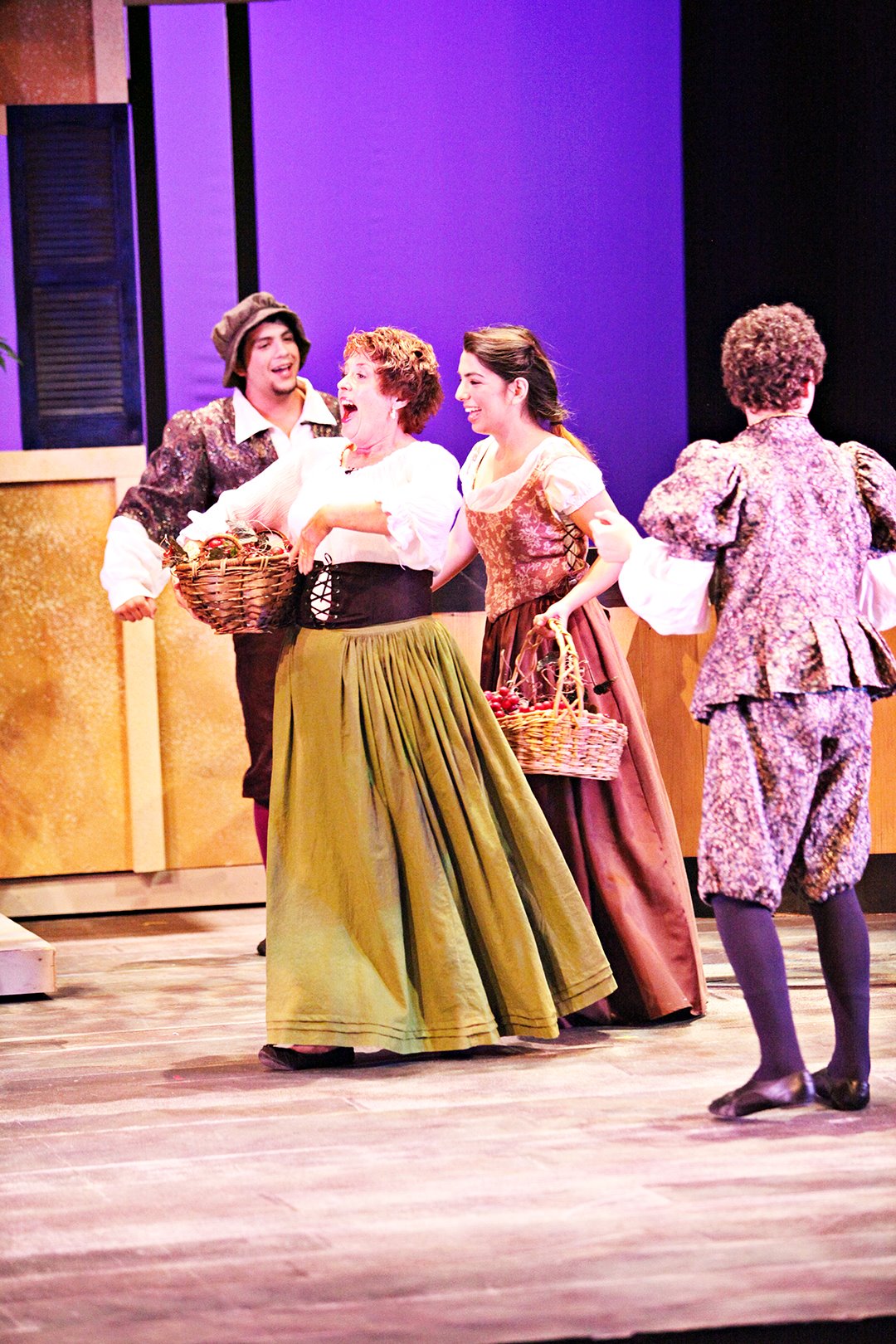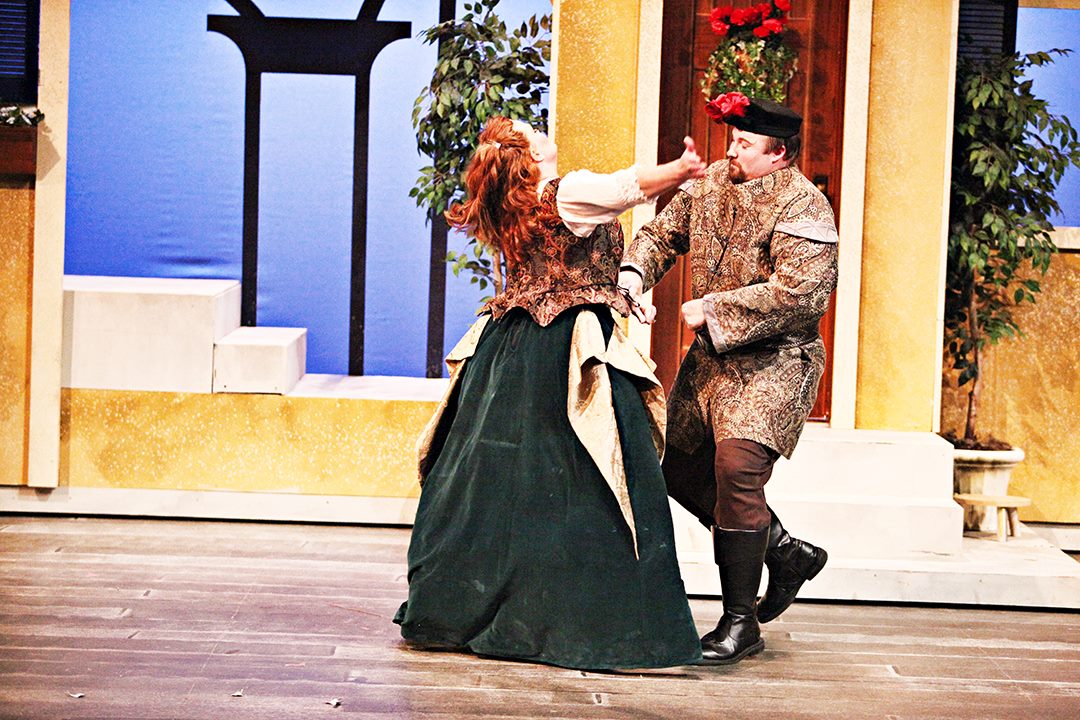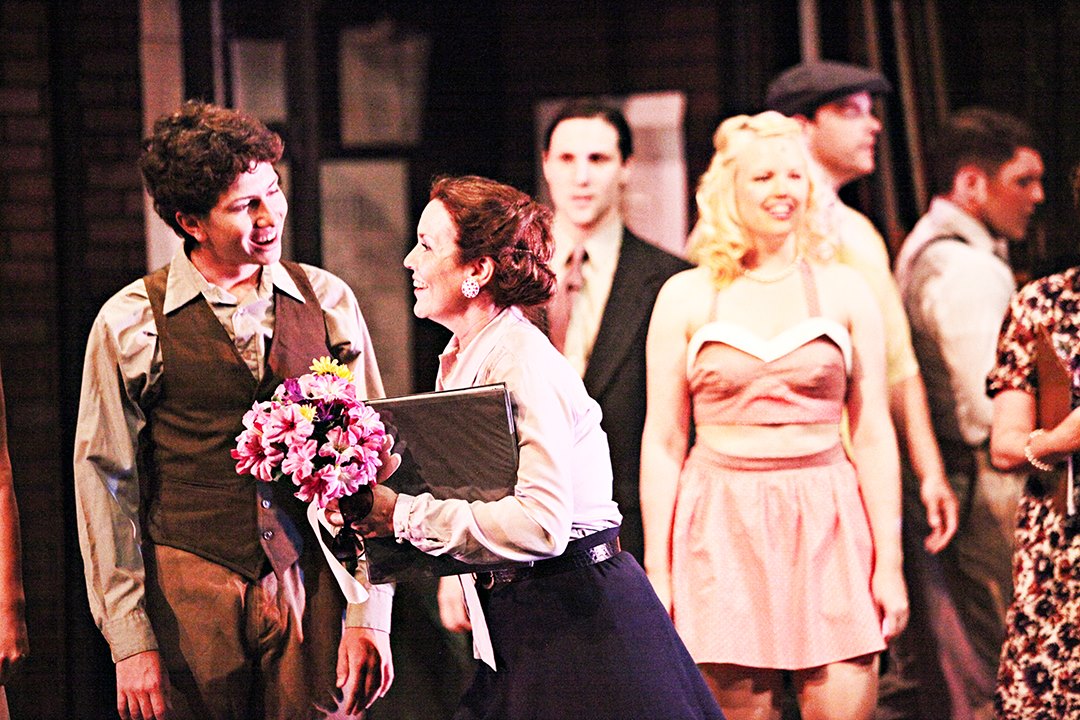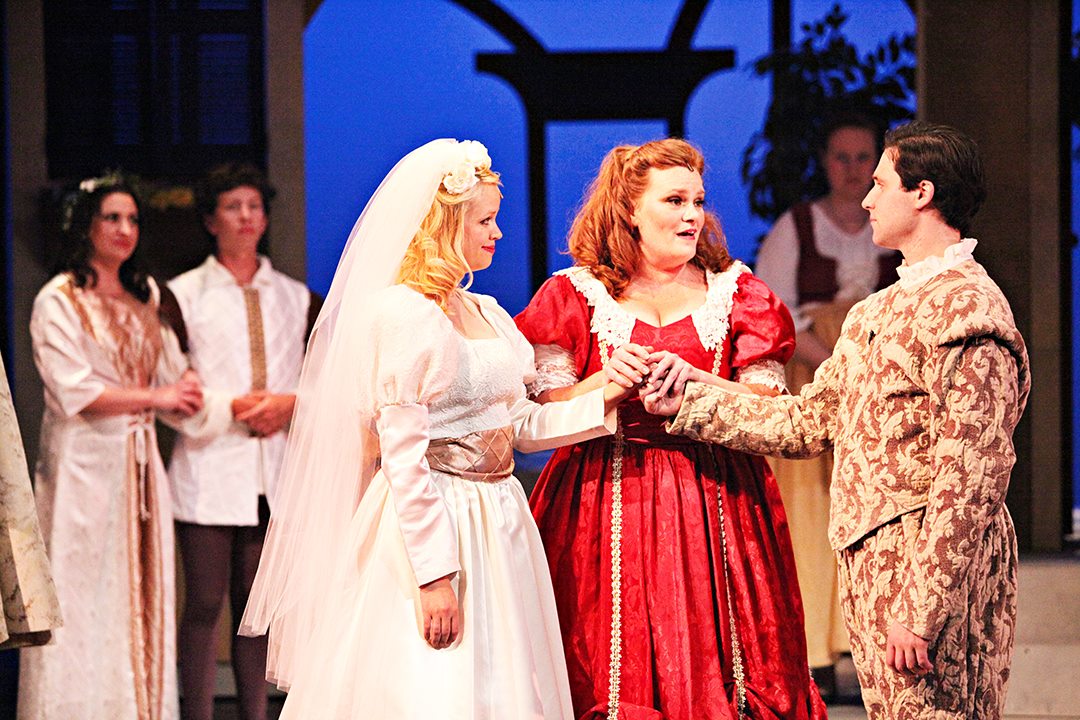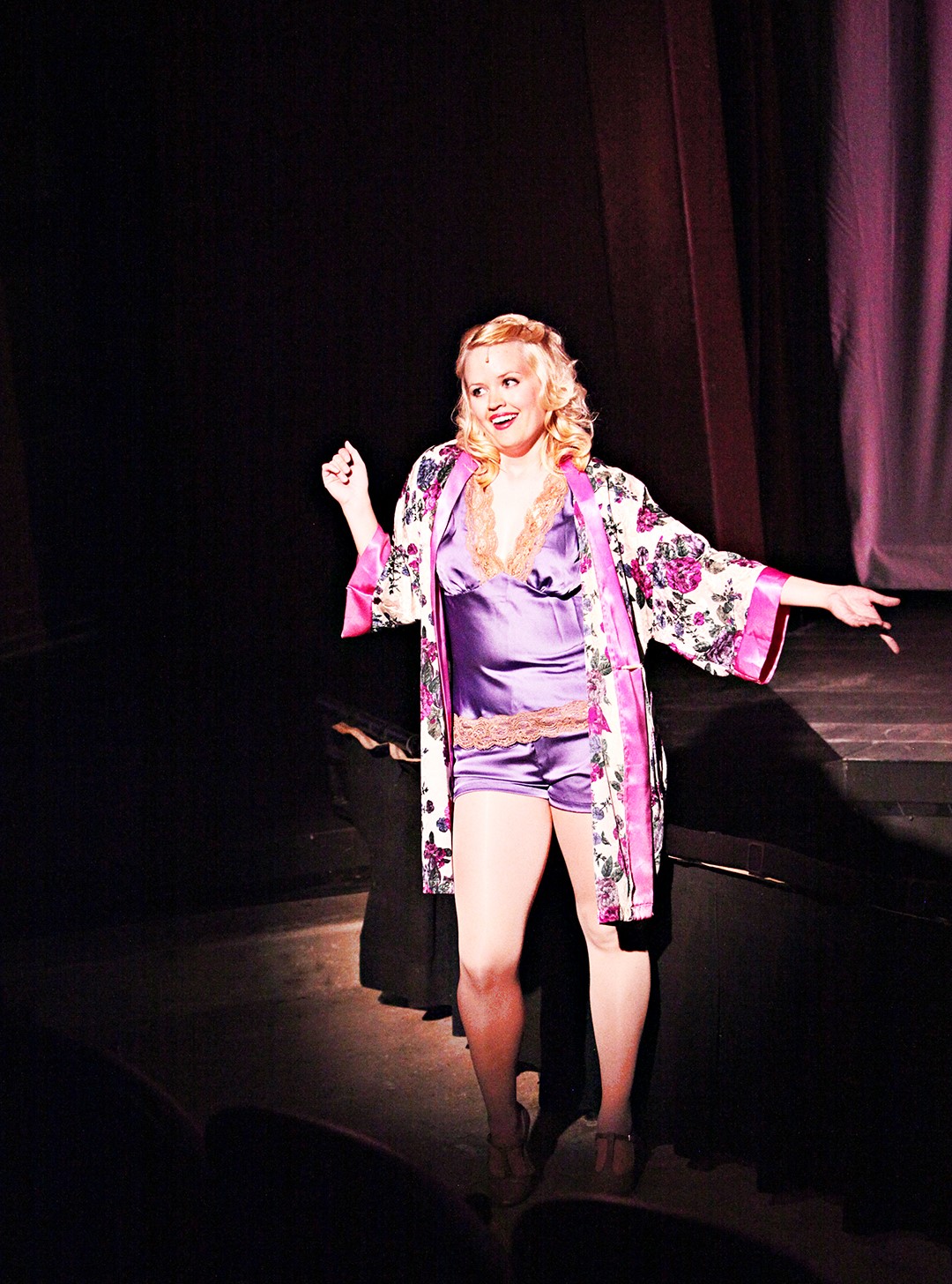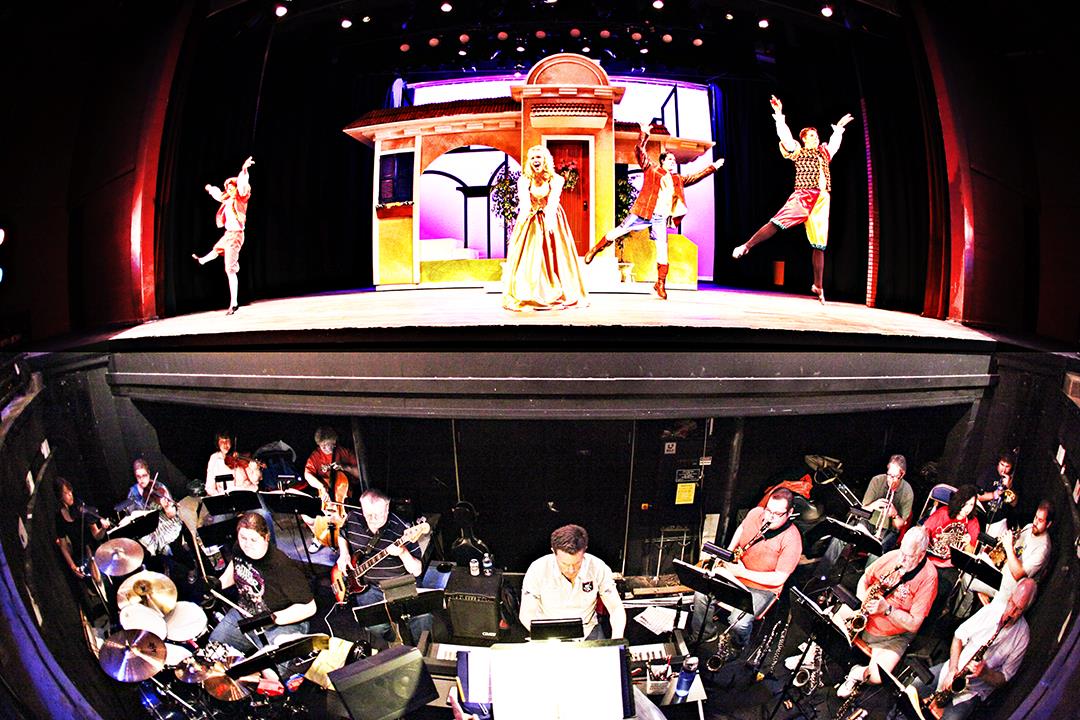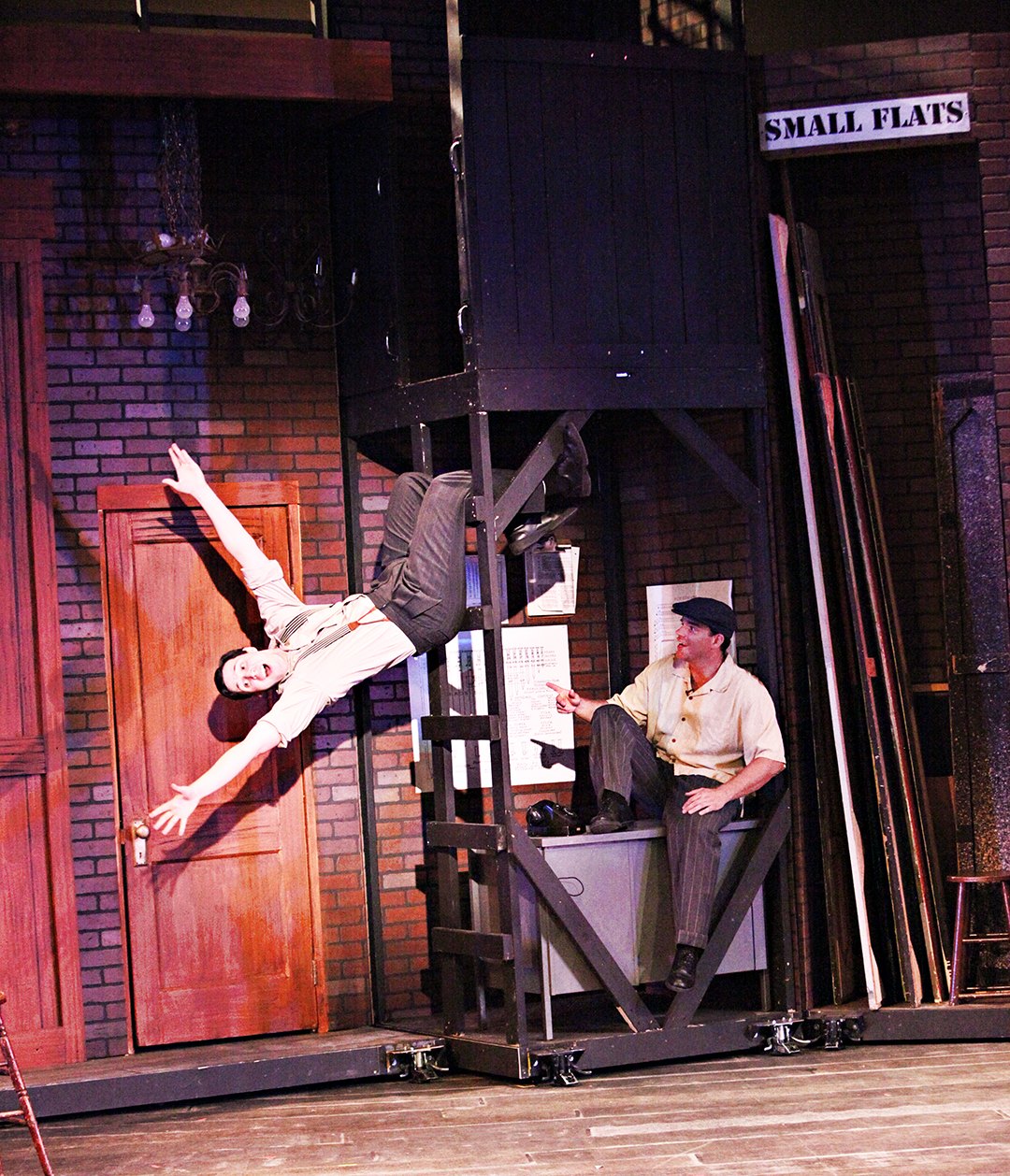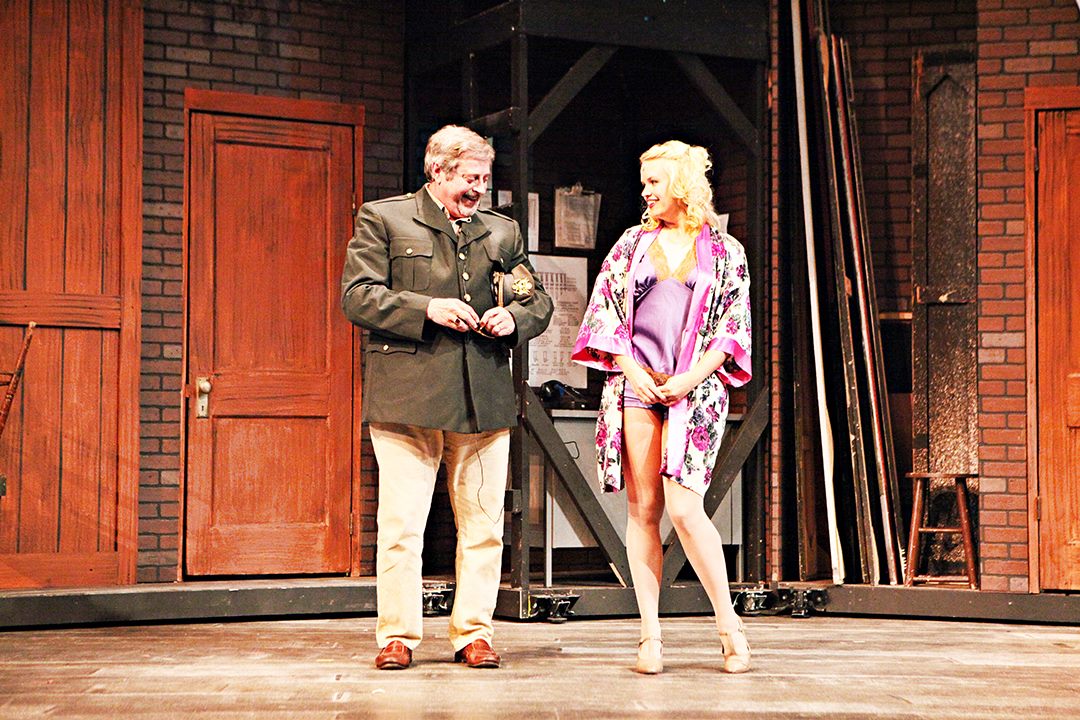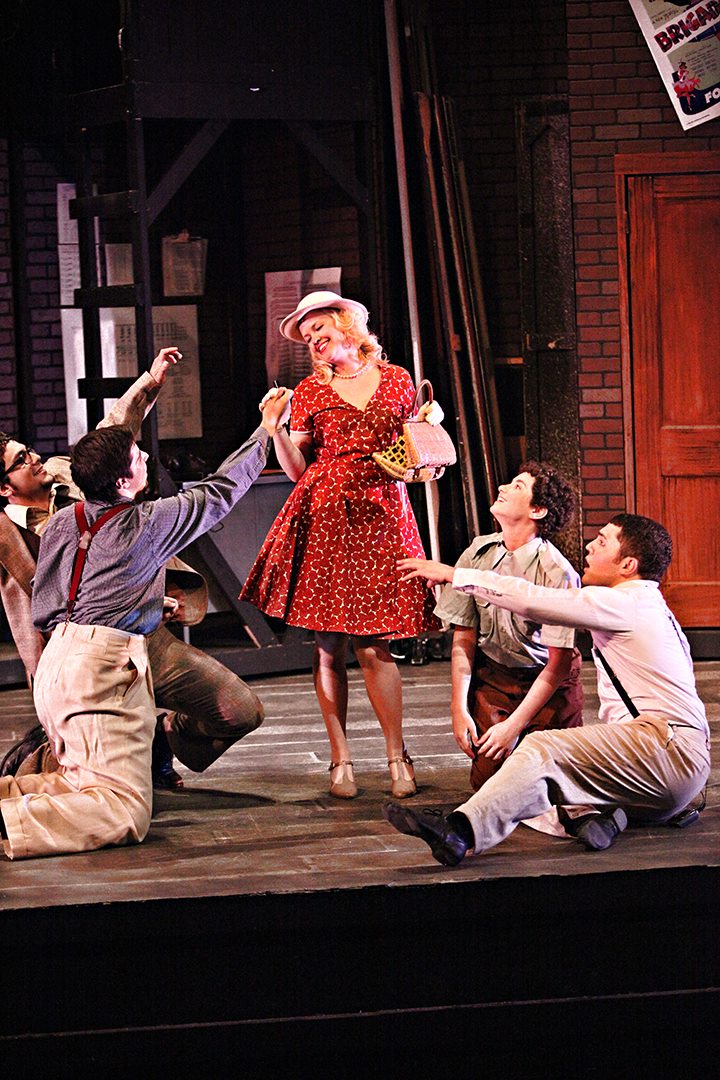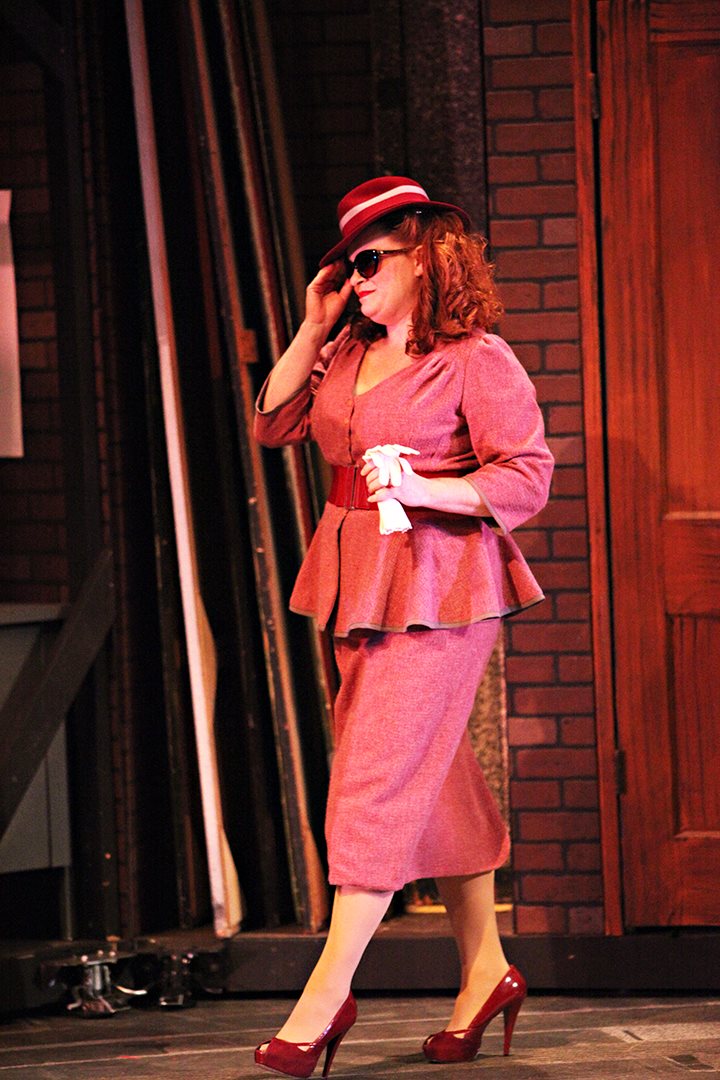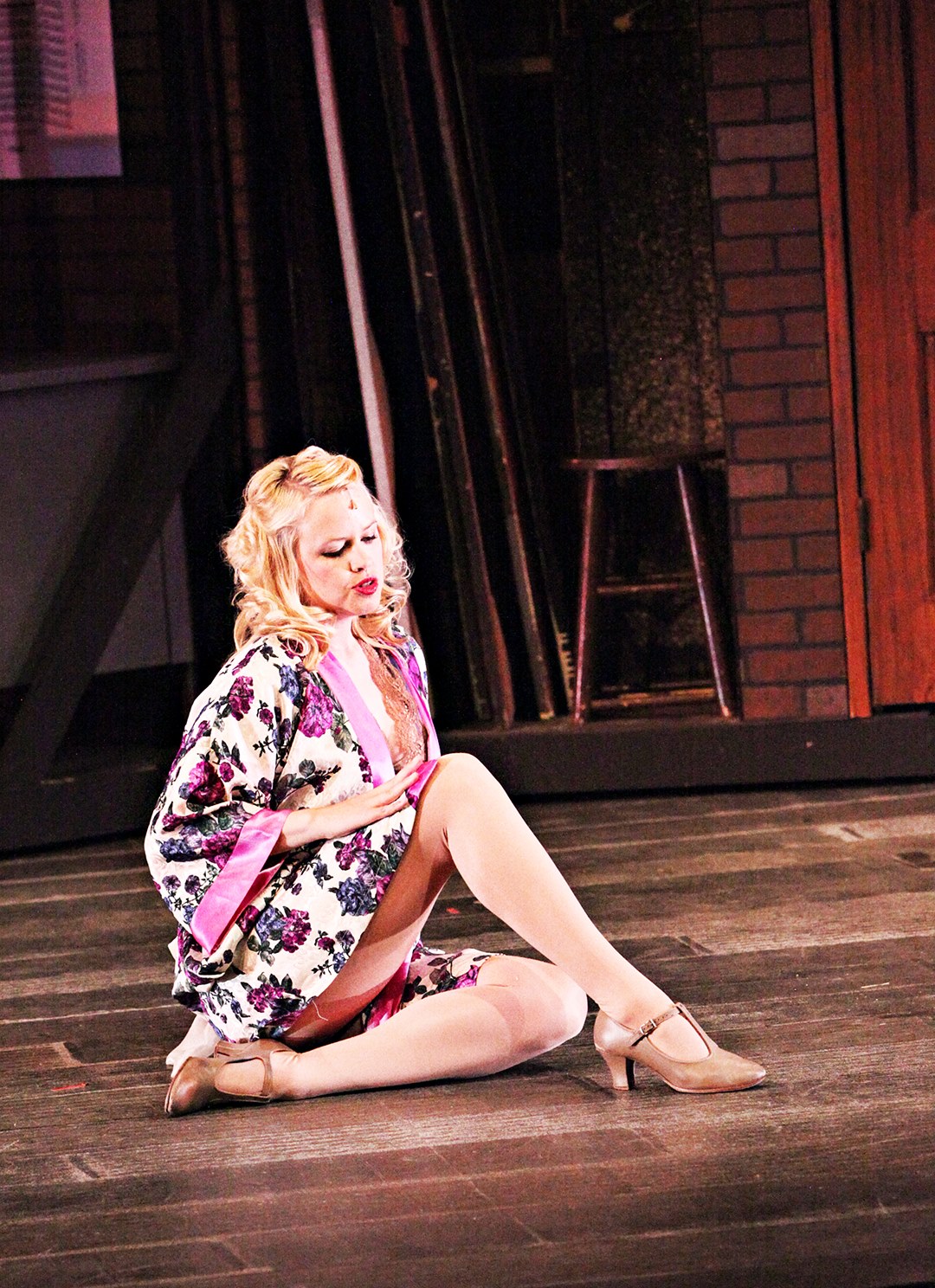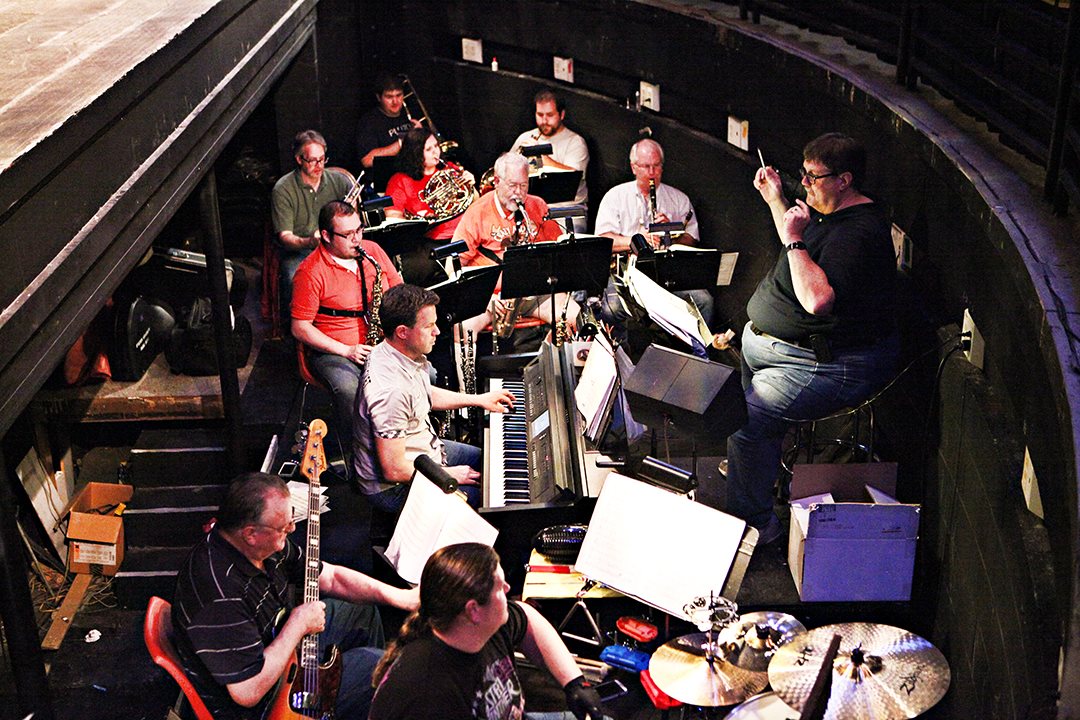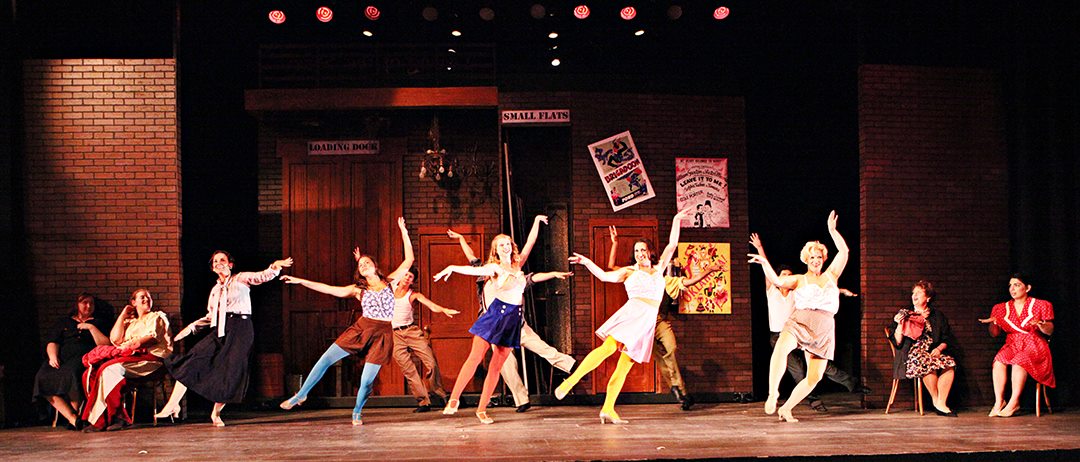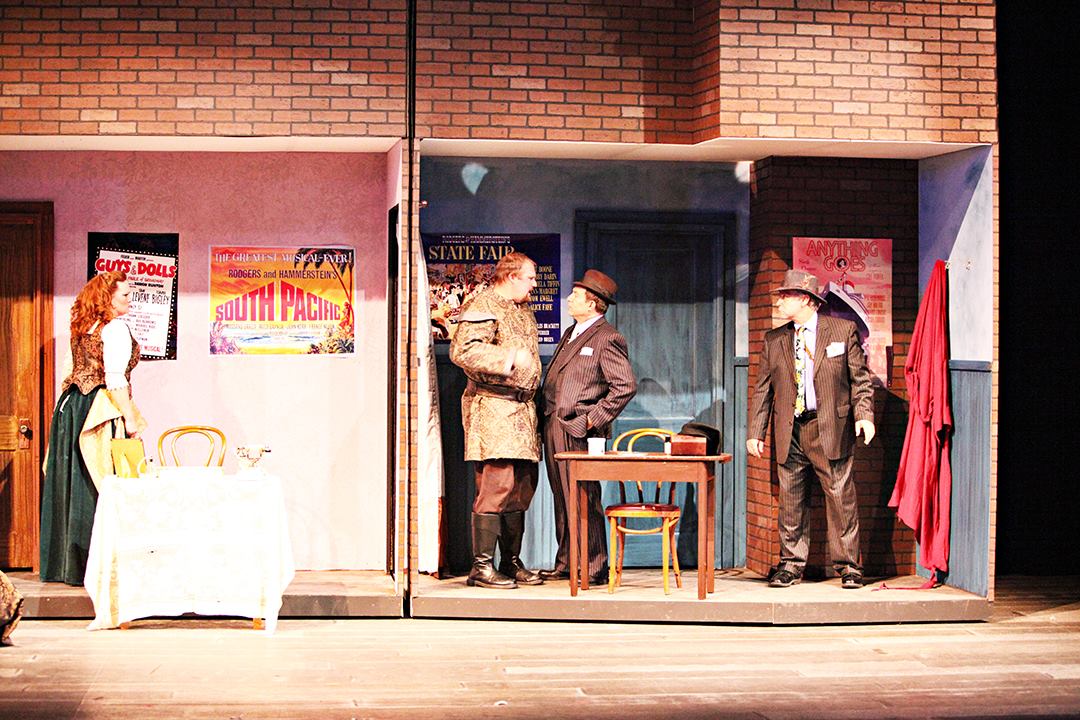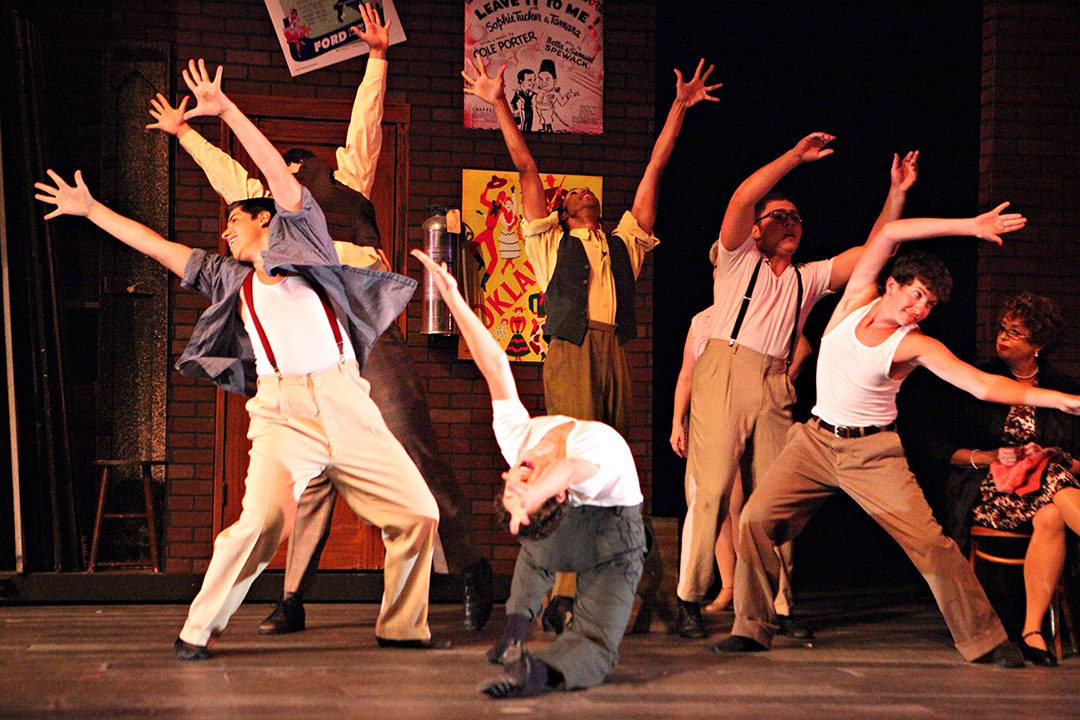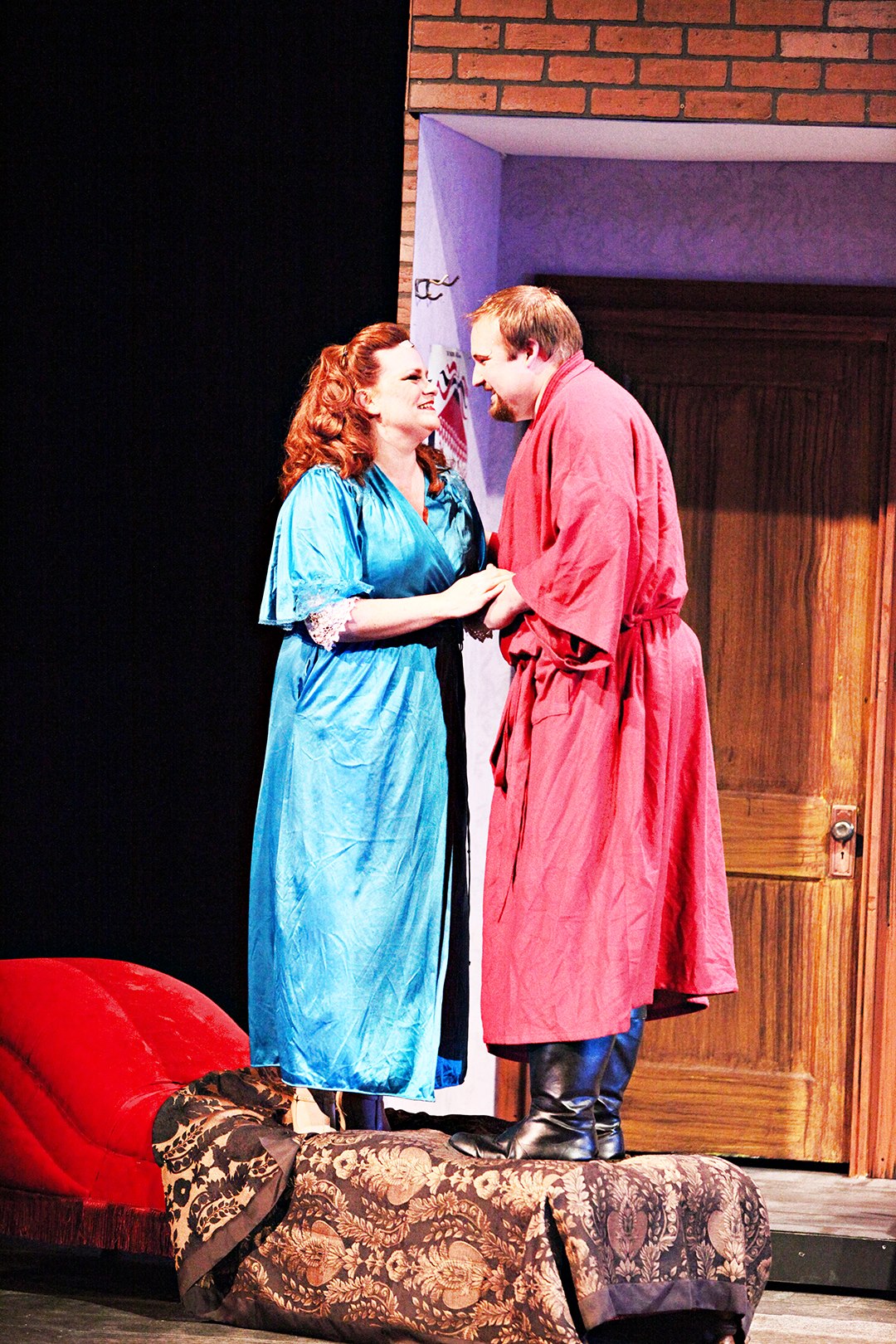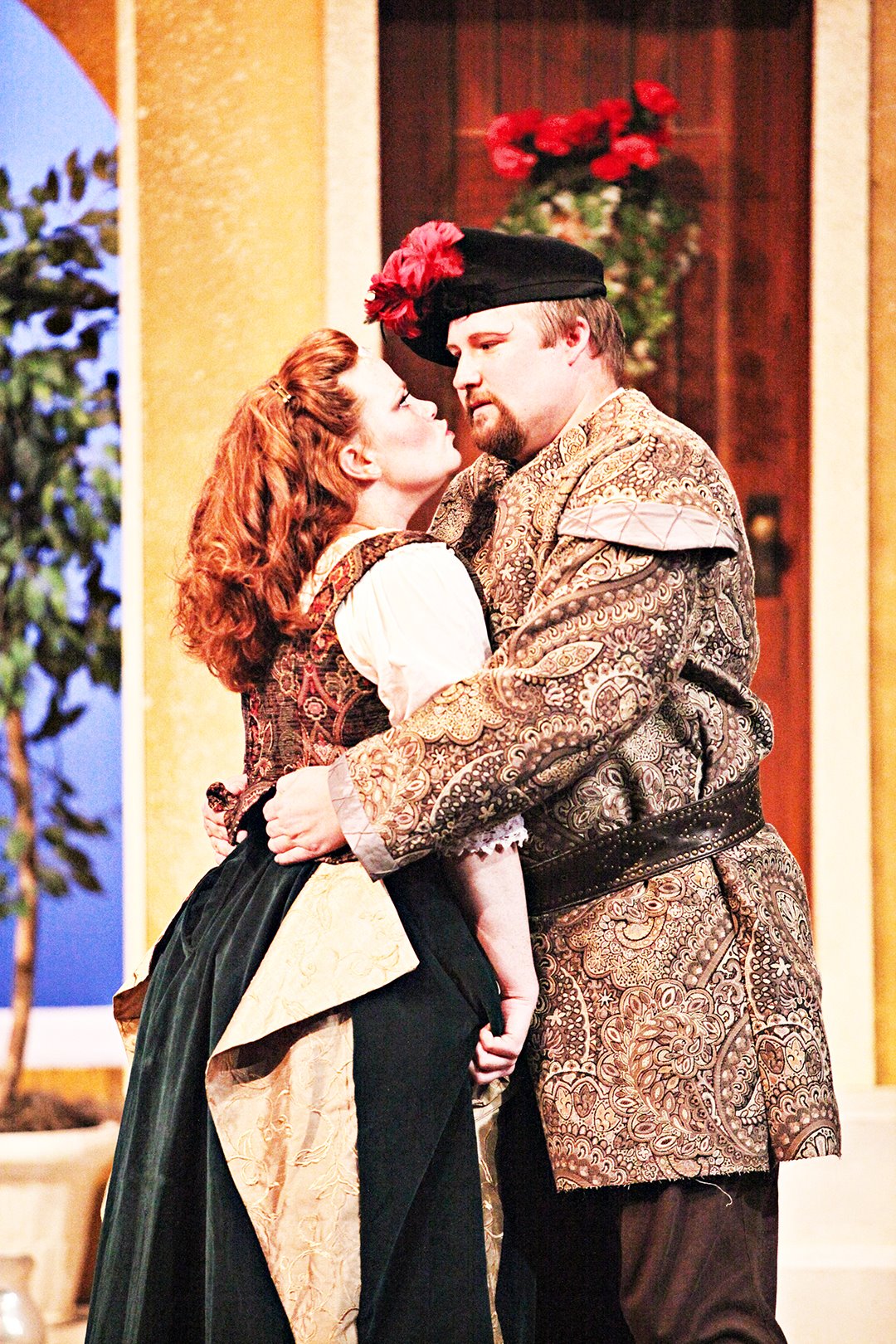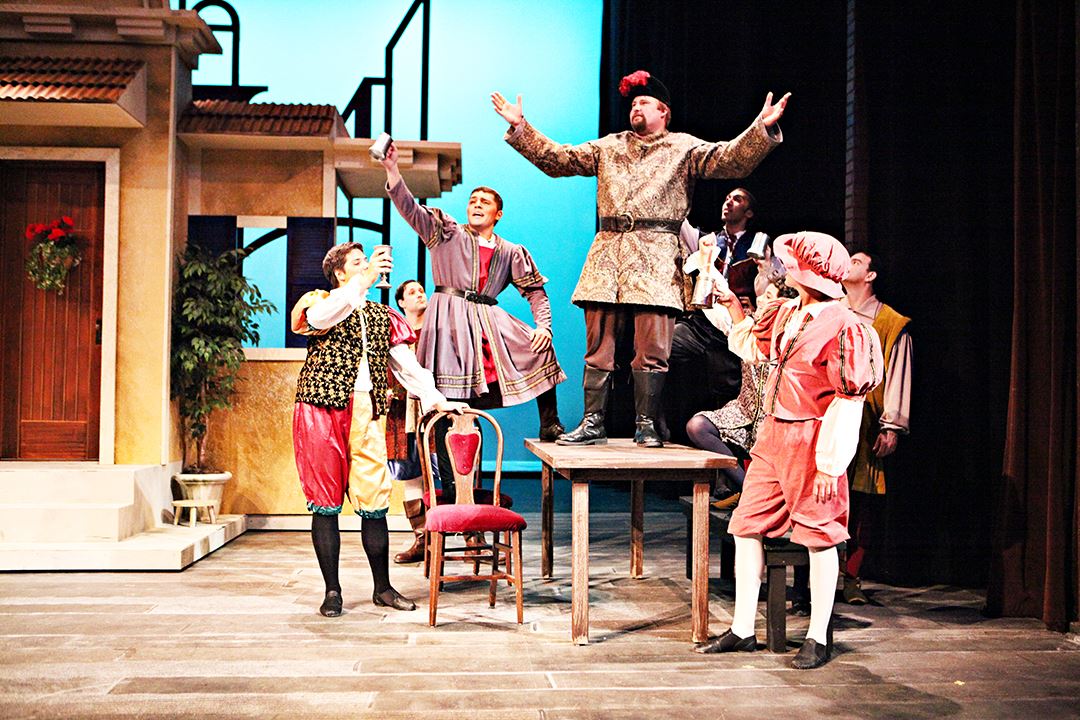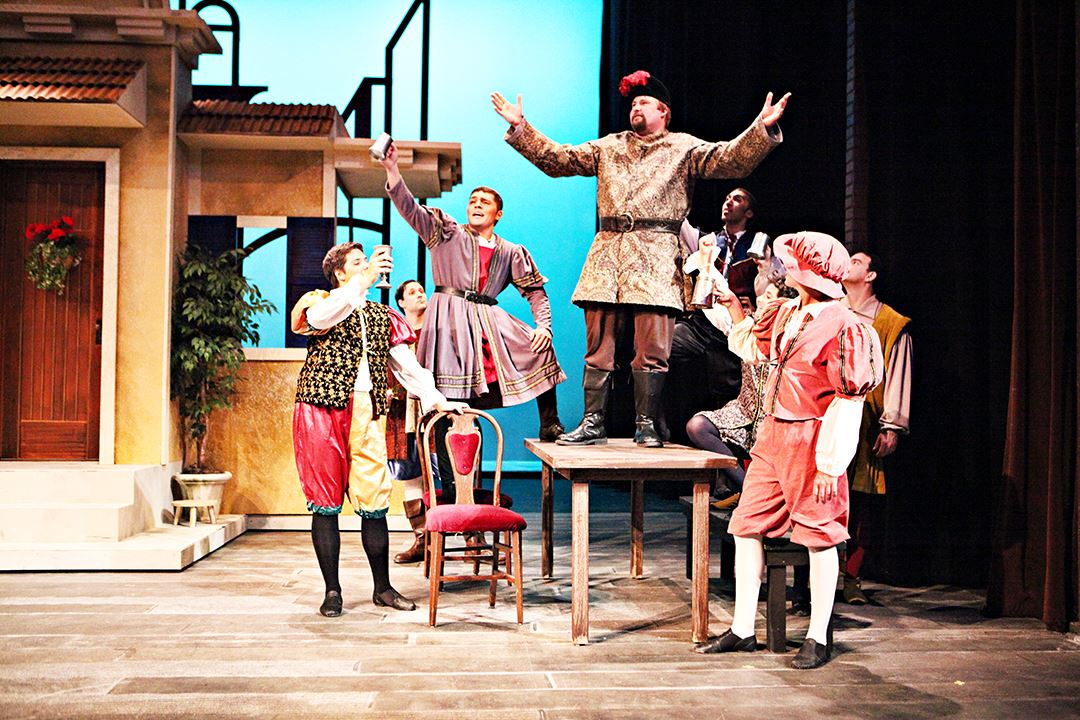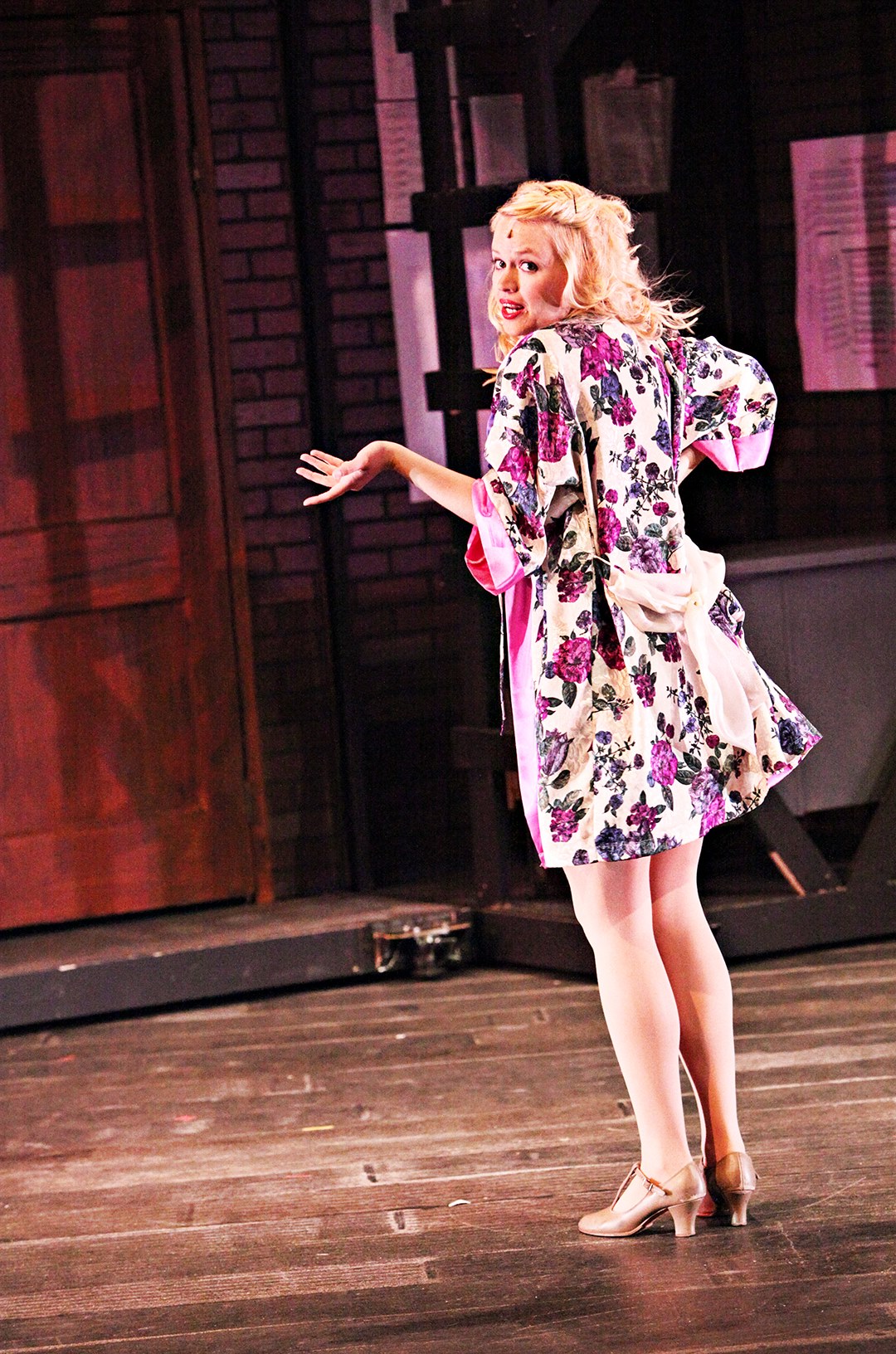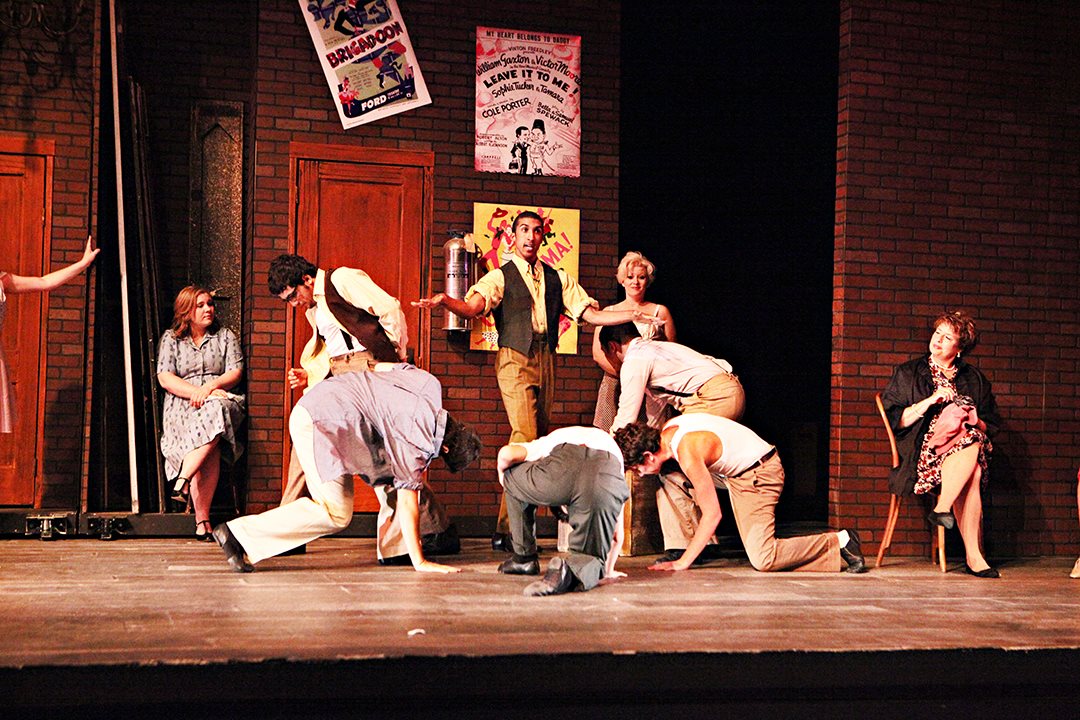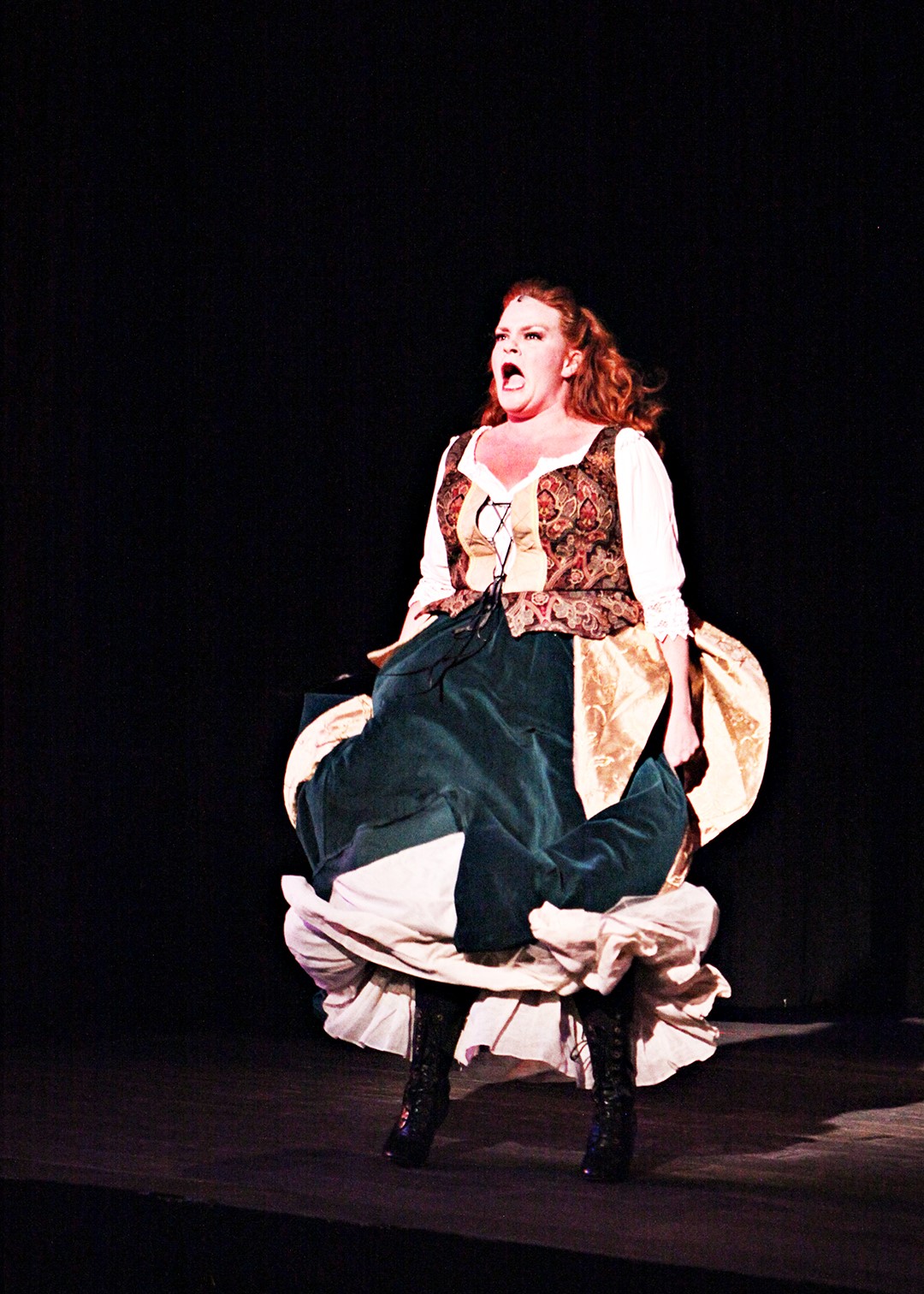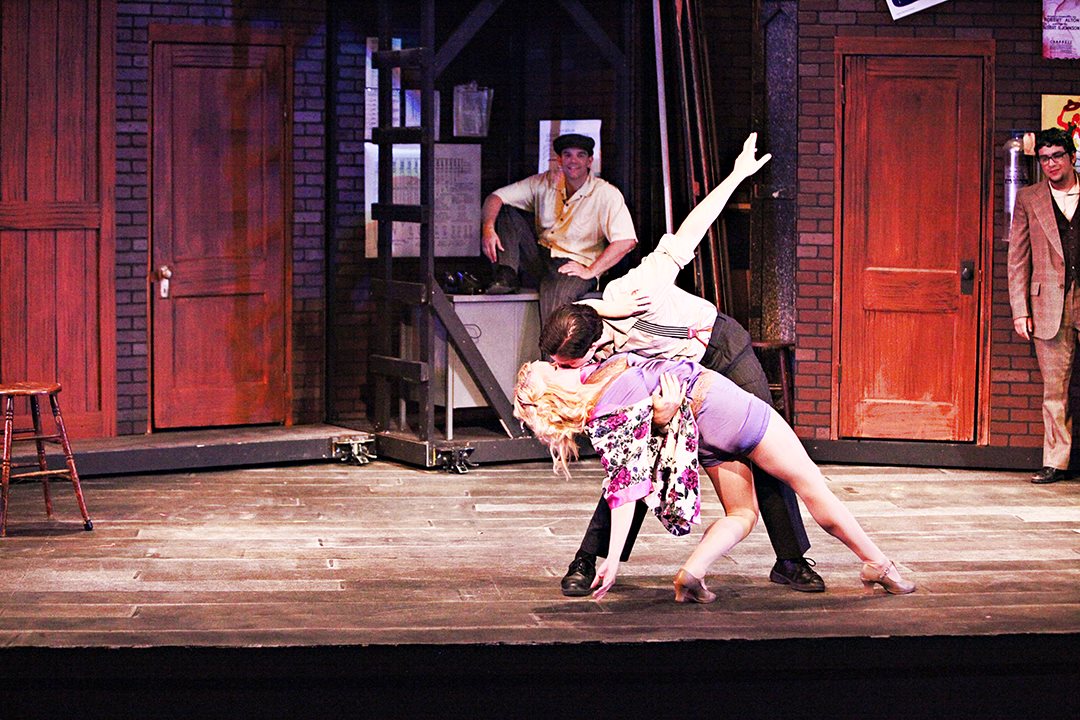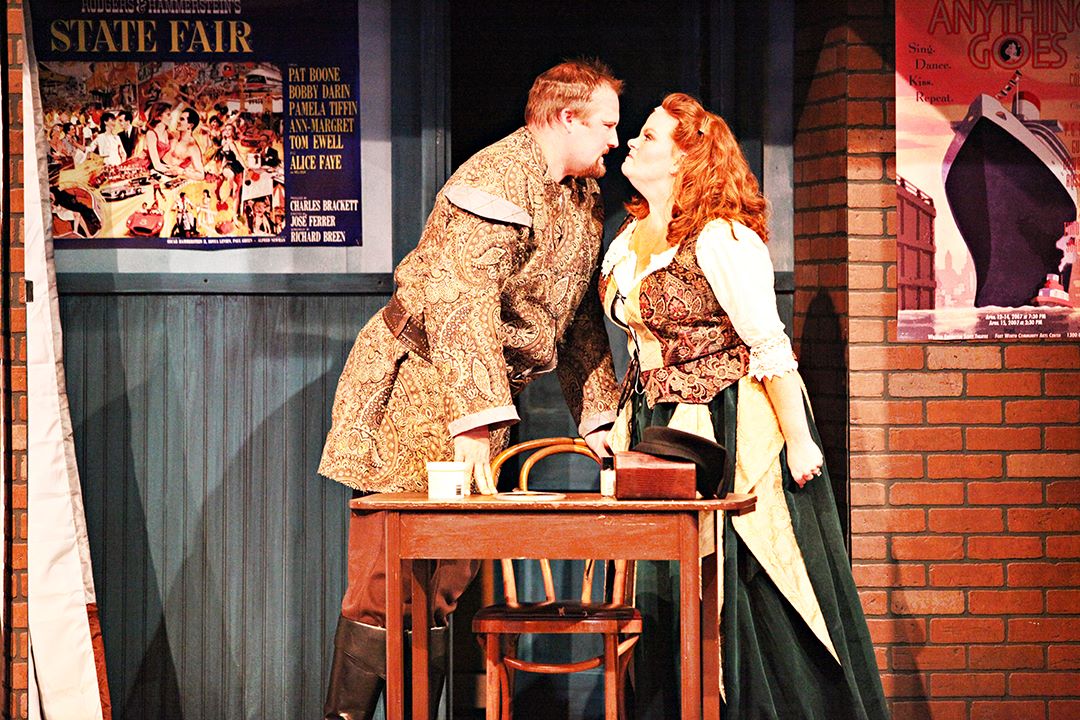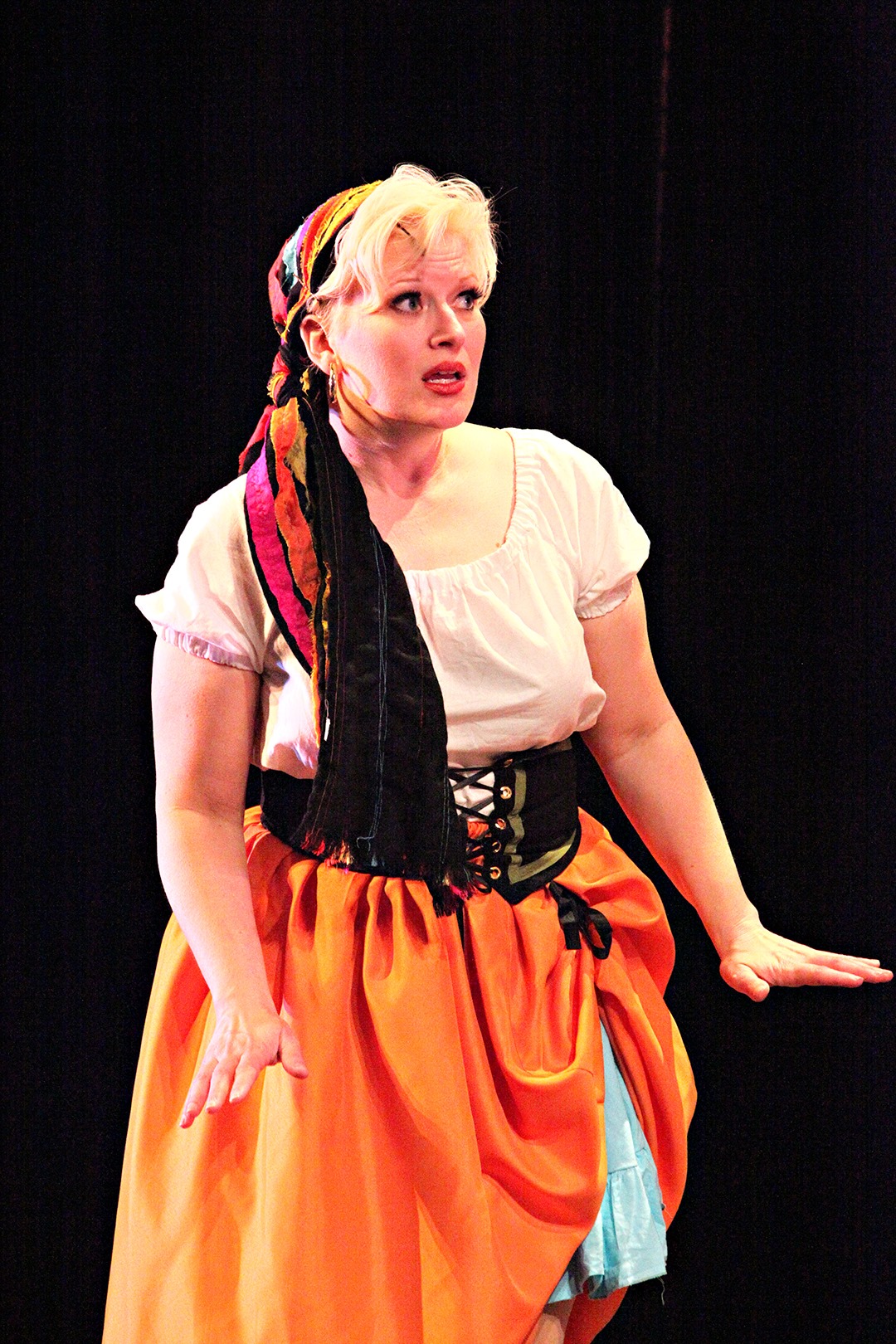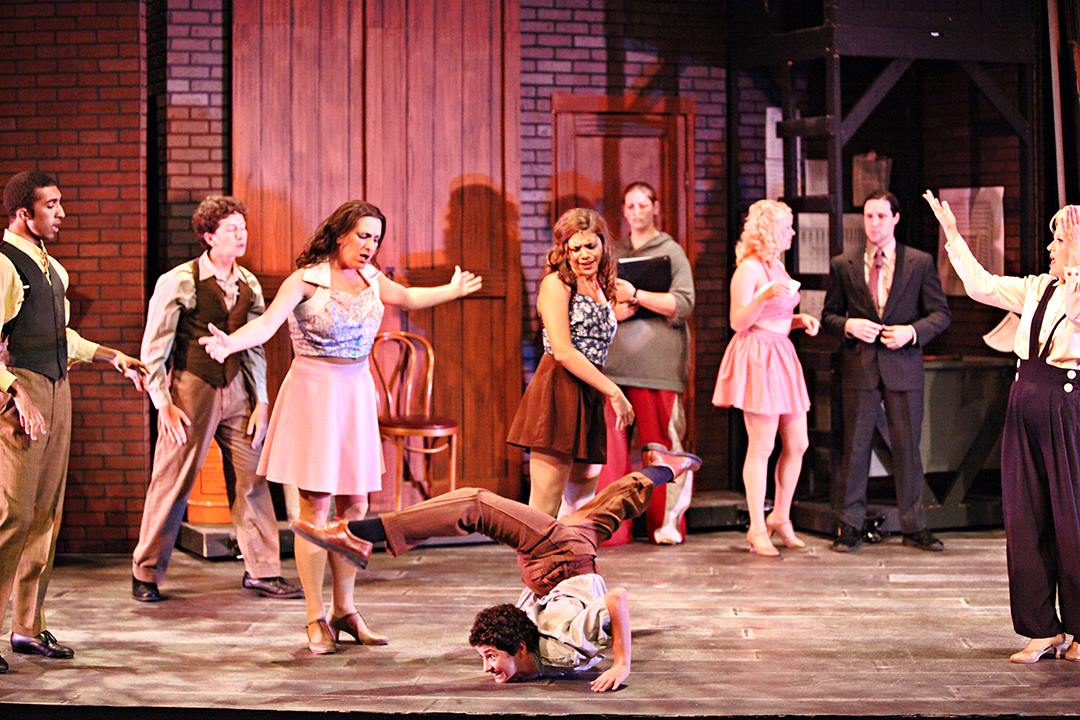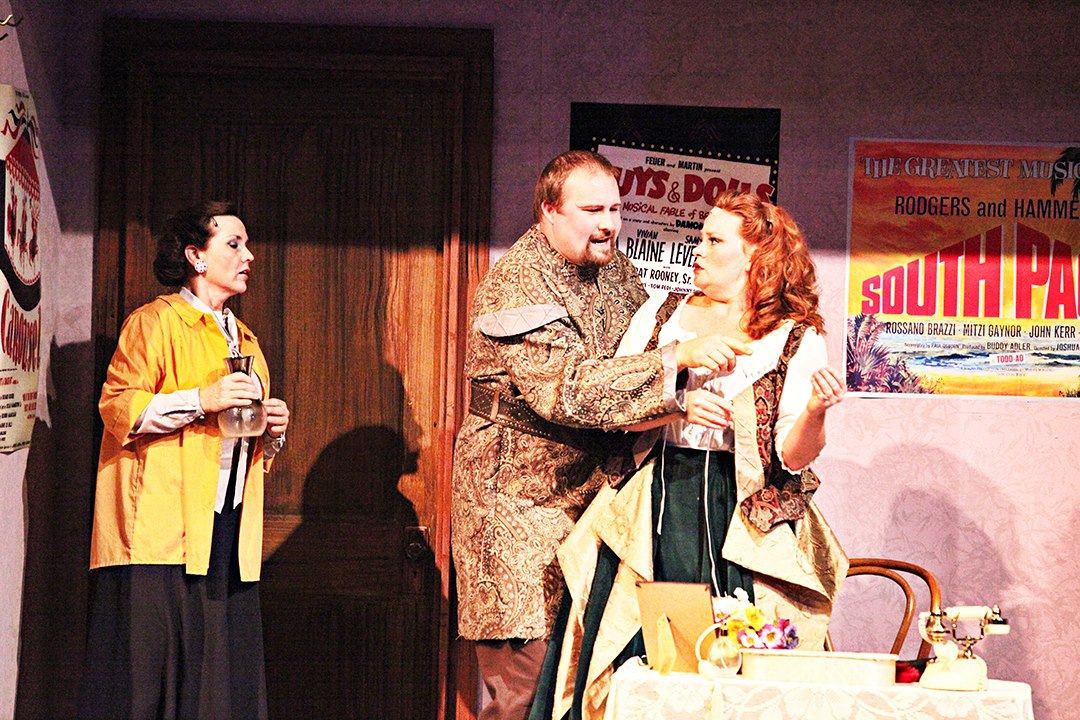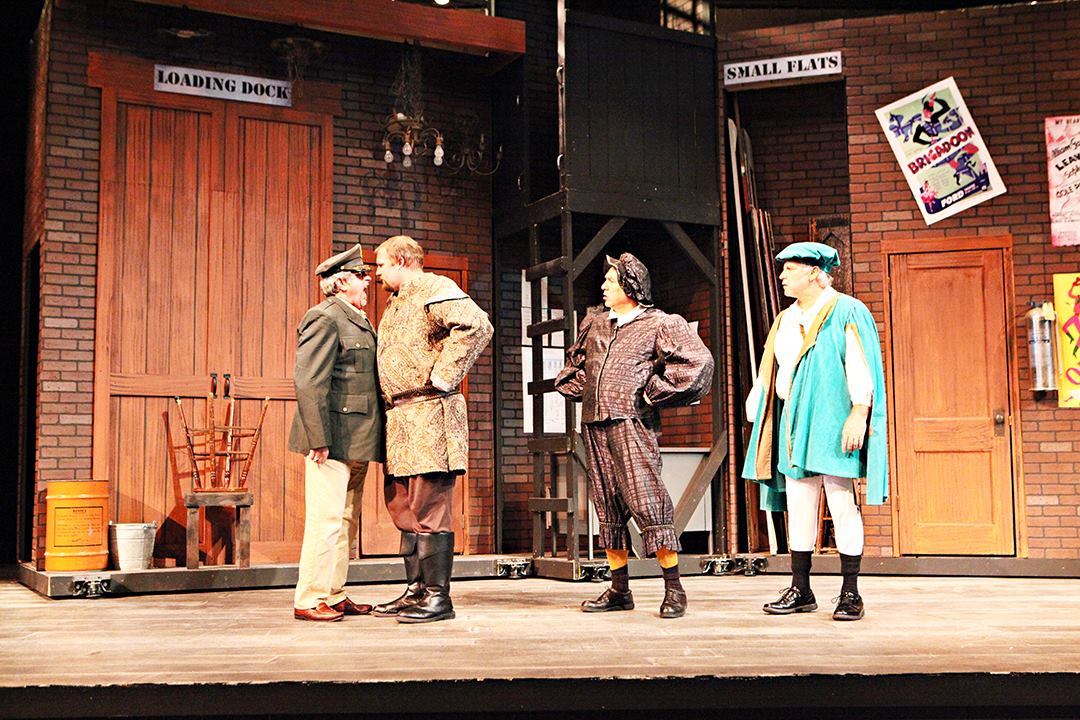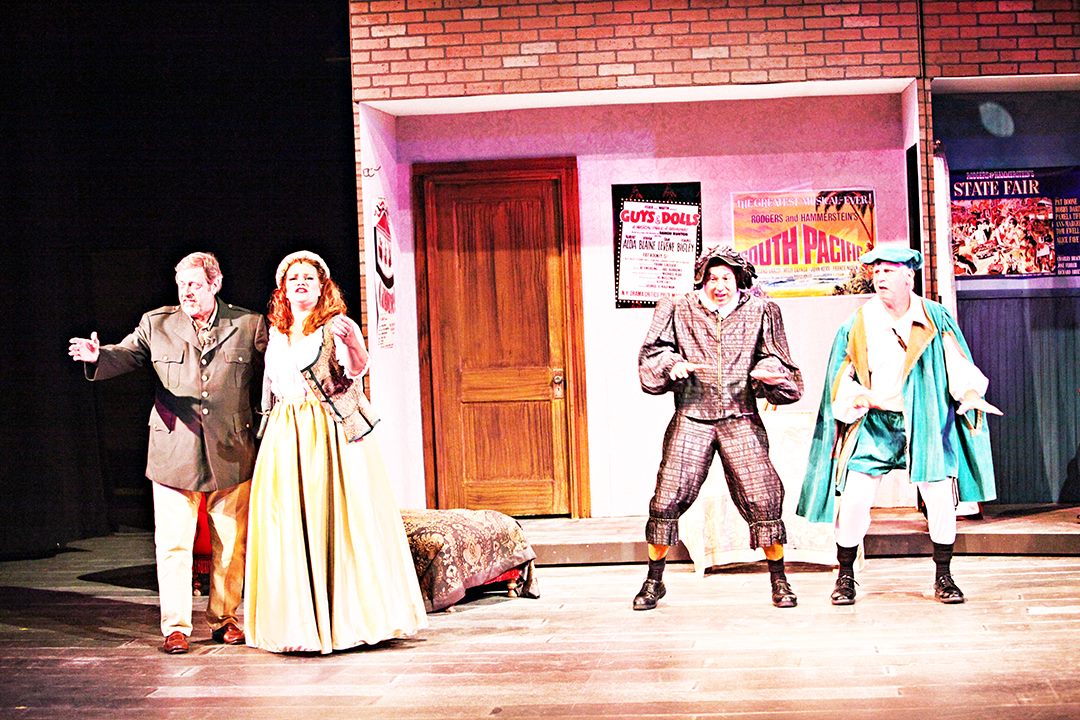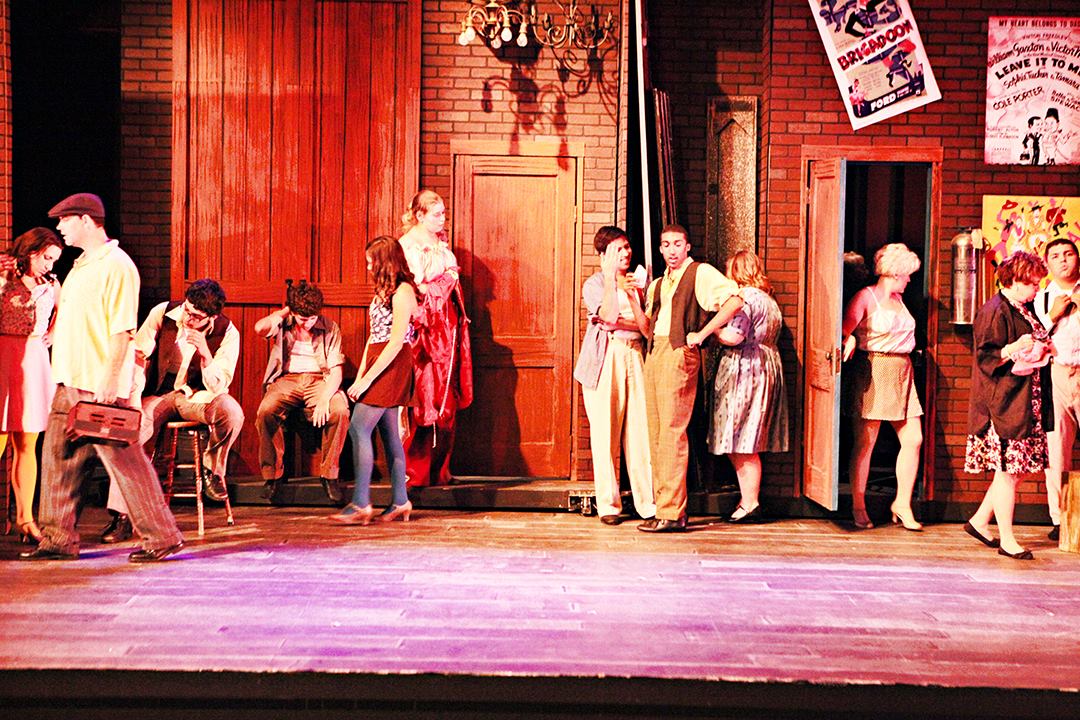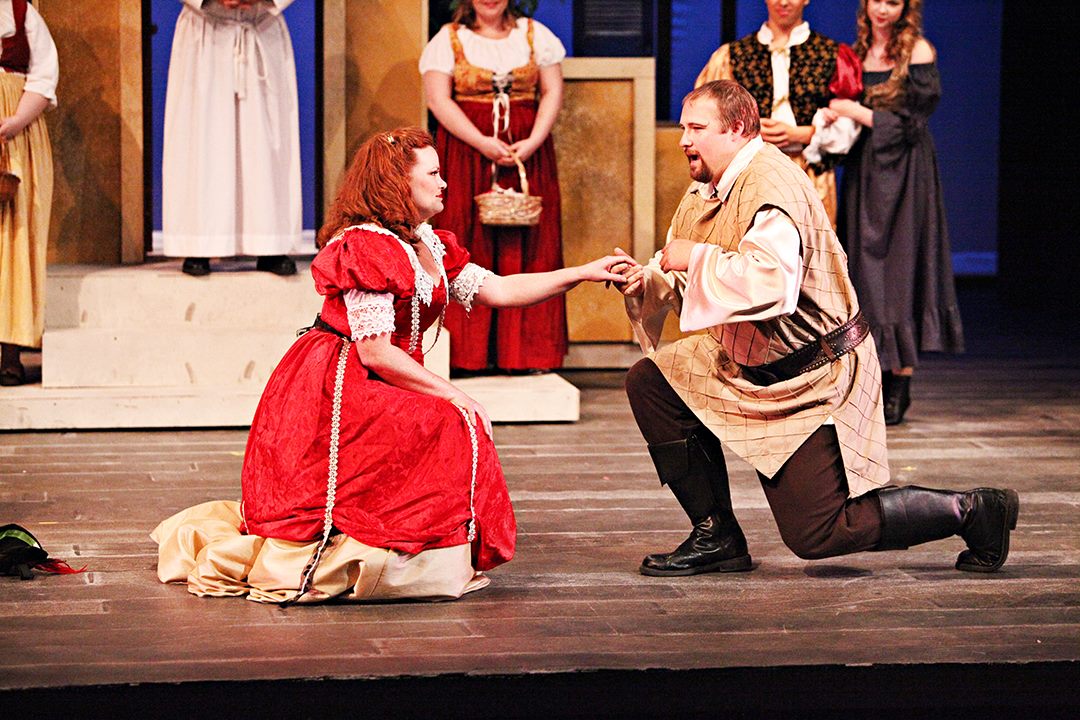 June 13-29, 2014
Kephart Theatre
---
Kiss Me, Kate
Book by Sam and Bella Spewack
Music and Lyrics by Cole Porter
This play-within-a-play, where each cast member's on-stage life is complicated by what is happening offstage, combines Shakespeare's "Taming of the Shrew" with Cole Porter's music and lyrics. It's always a huge success with audiences!
SPONSORED BY BANK OF TESCOTT
Hattie: Erin Renard
Paul: Simeon Rawls
Ralph: Caleb Rivera
Lois/Bianca: Megan Coberly
Bill/Lucentio: Chaz Coberly
Lilli/Katharine: Jill French
Fred/Petruchio: Brandt Busse
Harry/Baptista: Scott Price
Stage Hand #1/Cab Driver/Nathaniel: Mason Schneider
Man #1: Joe McMurray
Man #2: Darrel Dees
Flynt/Gremio: Tristan Spicer
Riley/Hortensio: Jonathan Flores
Stagehand #2/Phillip: John Hendrick
Stagehand #3/Driver/Haberdasher: Logan Kitchener
General Harrison Howell: Bob Jones
Dance Captain: Cathie Norris
Padua Waitress: Erin Gallion
Erin Gallion
Katia Matter
Vicki Price
Jennifer Smith
Ruth Vernon
Sofie Flores
Jennifer Kohart
Cathie Norris
Shelby Quackenbush
Jonathan Flores
Logan Kitchener
Simeon Rawls
Tristan Spicer