2016-2017 MainStage Season
You Never Know What You'll Find!
For starters, you'll find another exciting season of music, comedy, and drama on our stages! From classic to contemporary, from the ridiculous to the sublime, these shows run the gamut of today's most popular theatrical productions.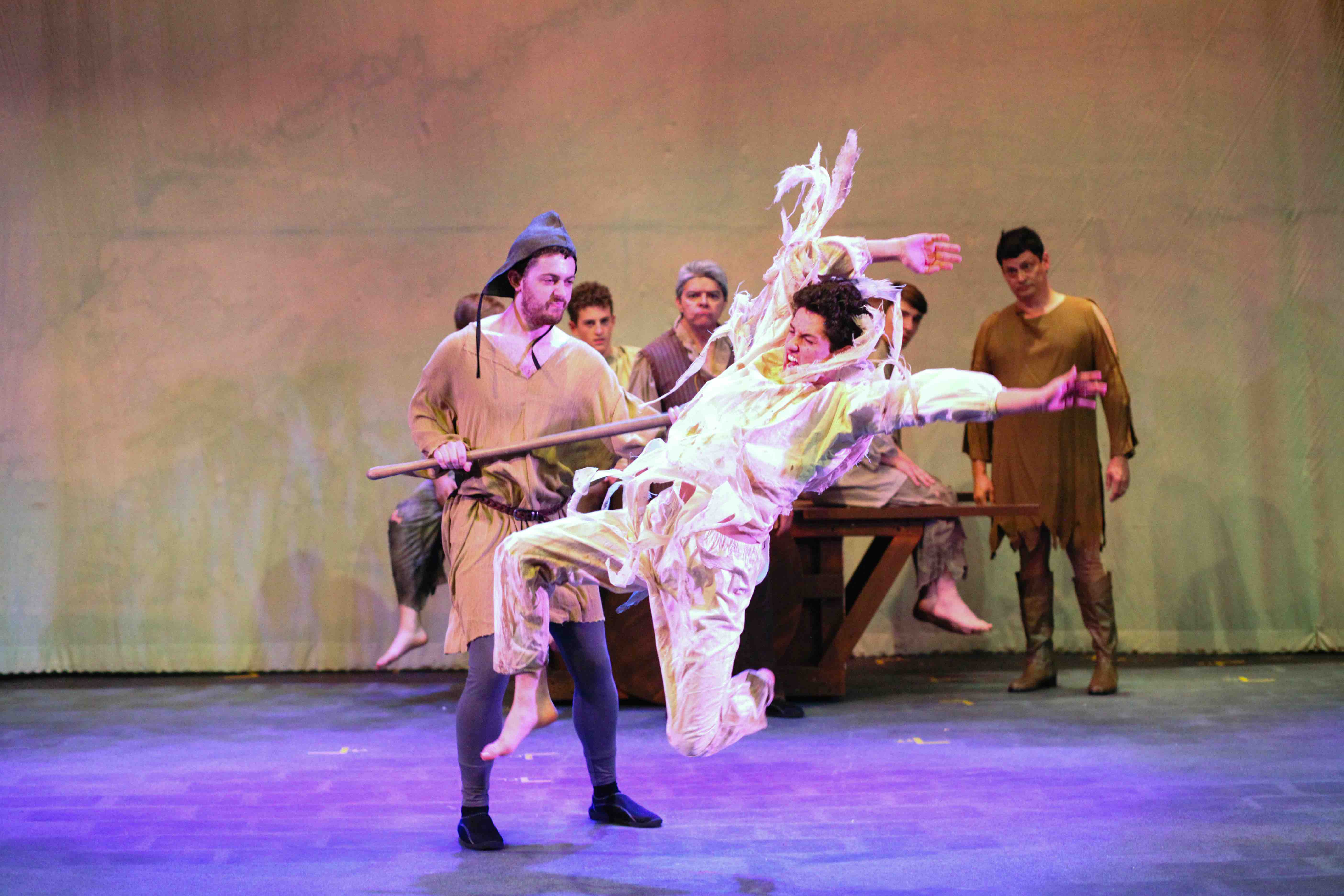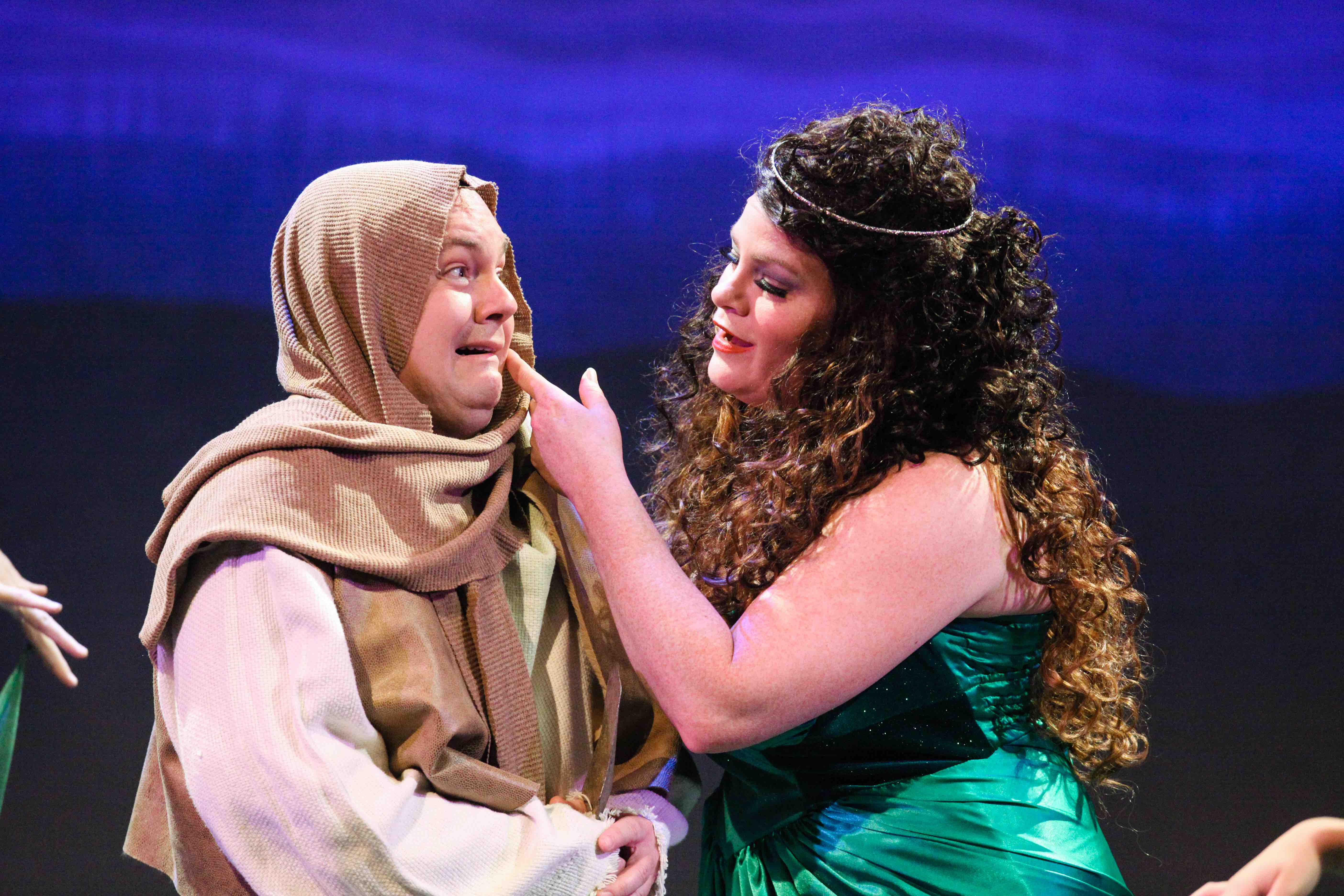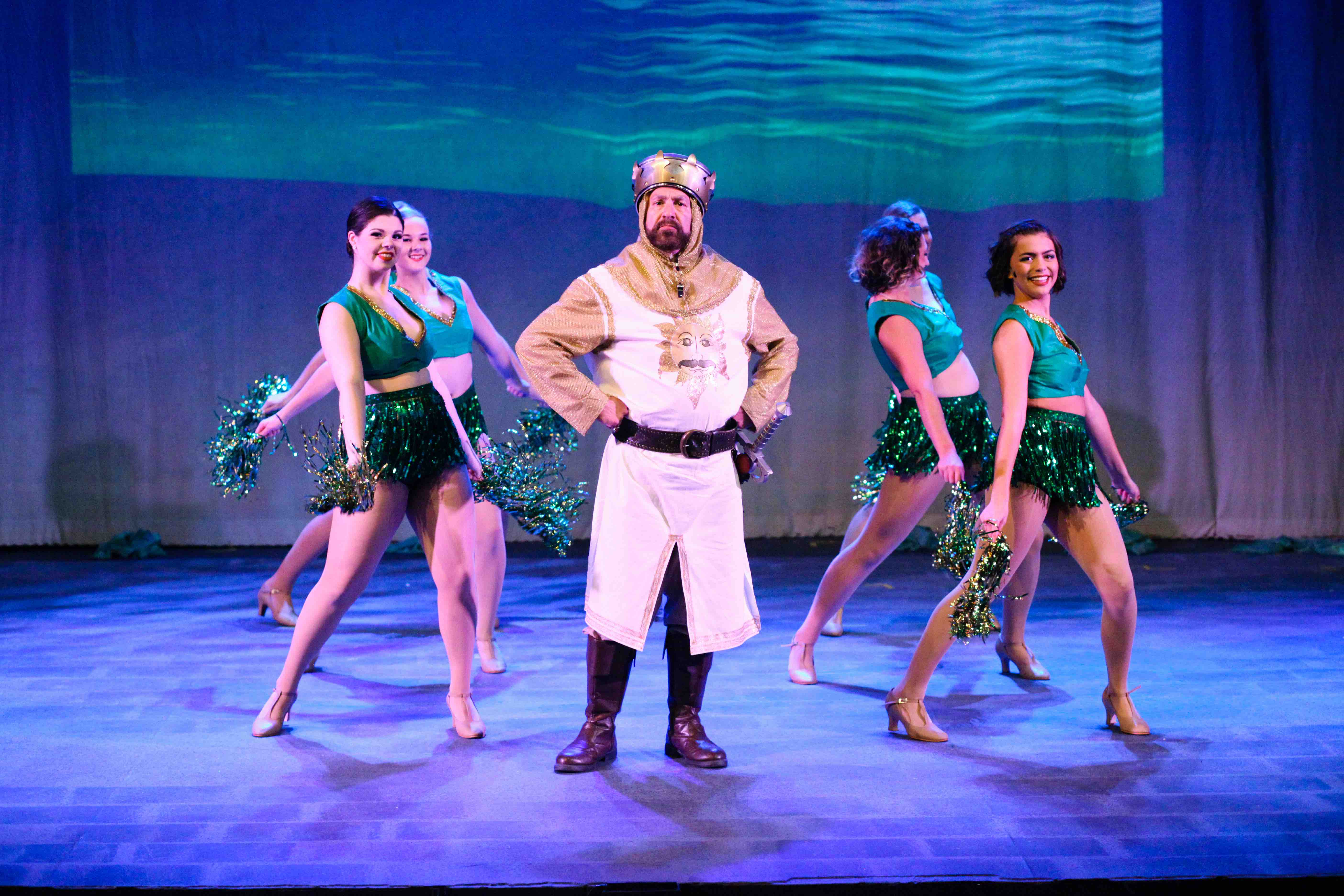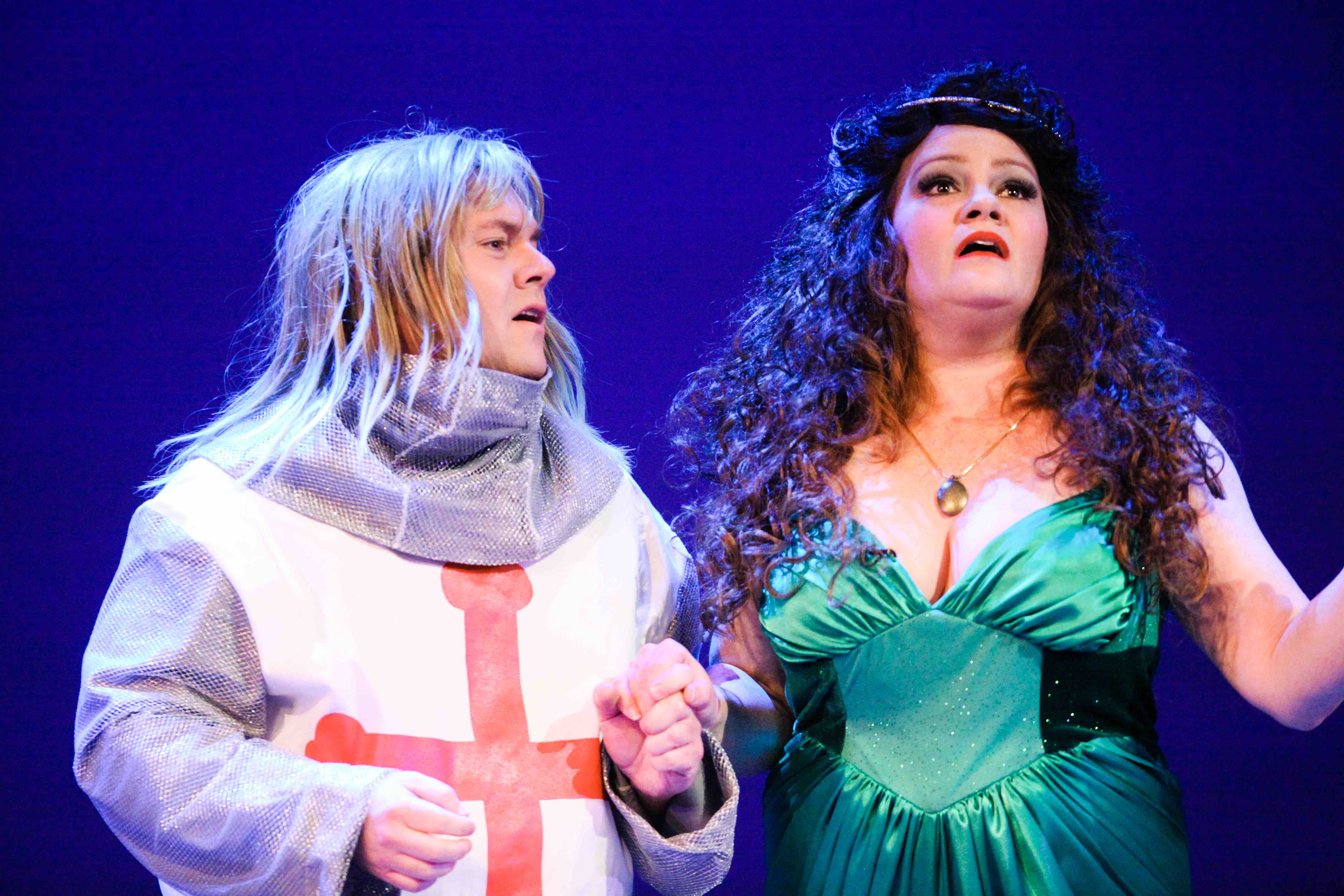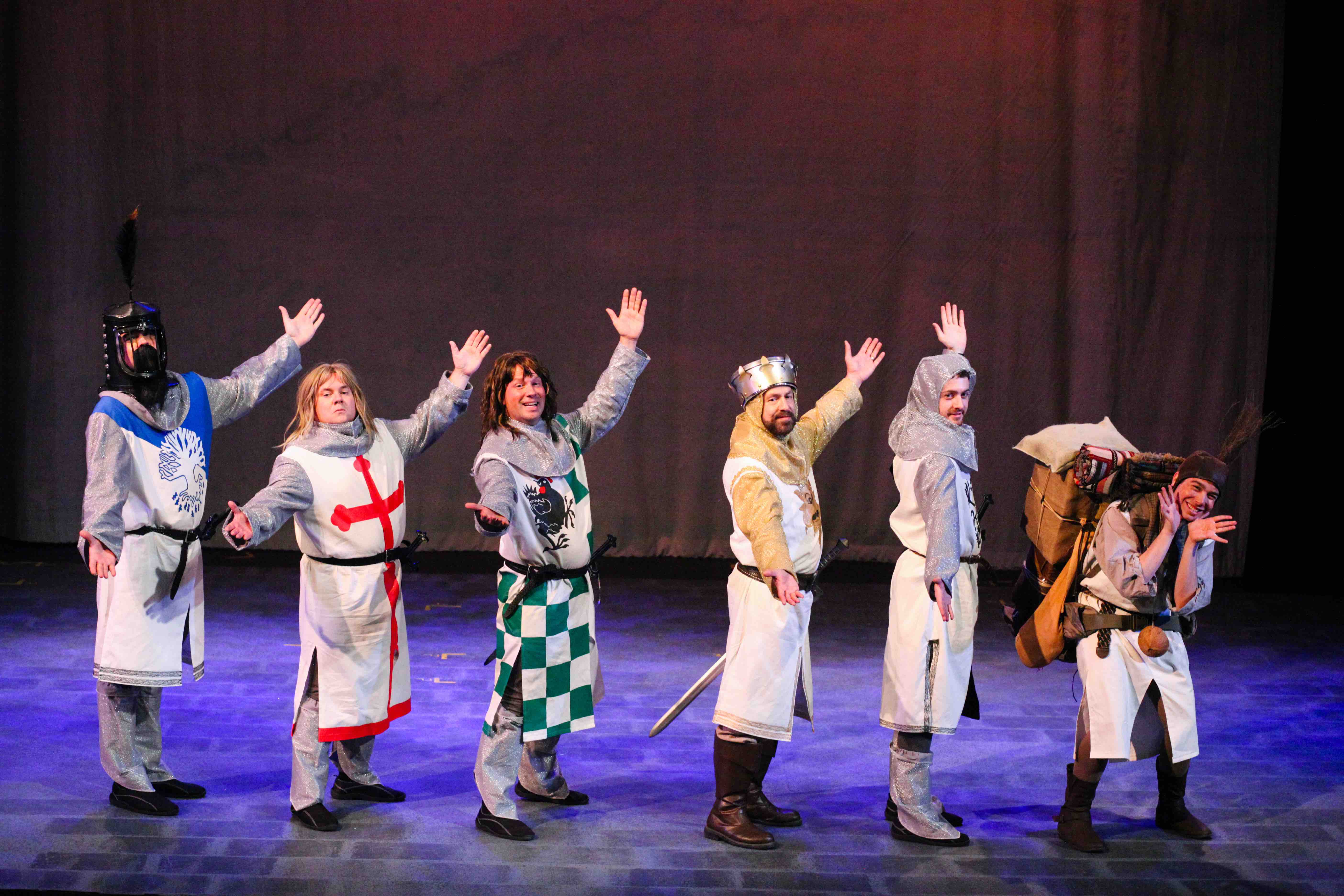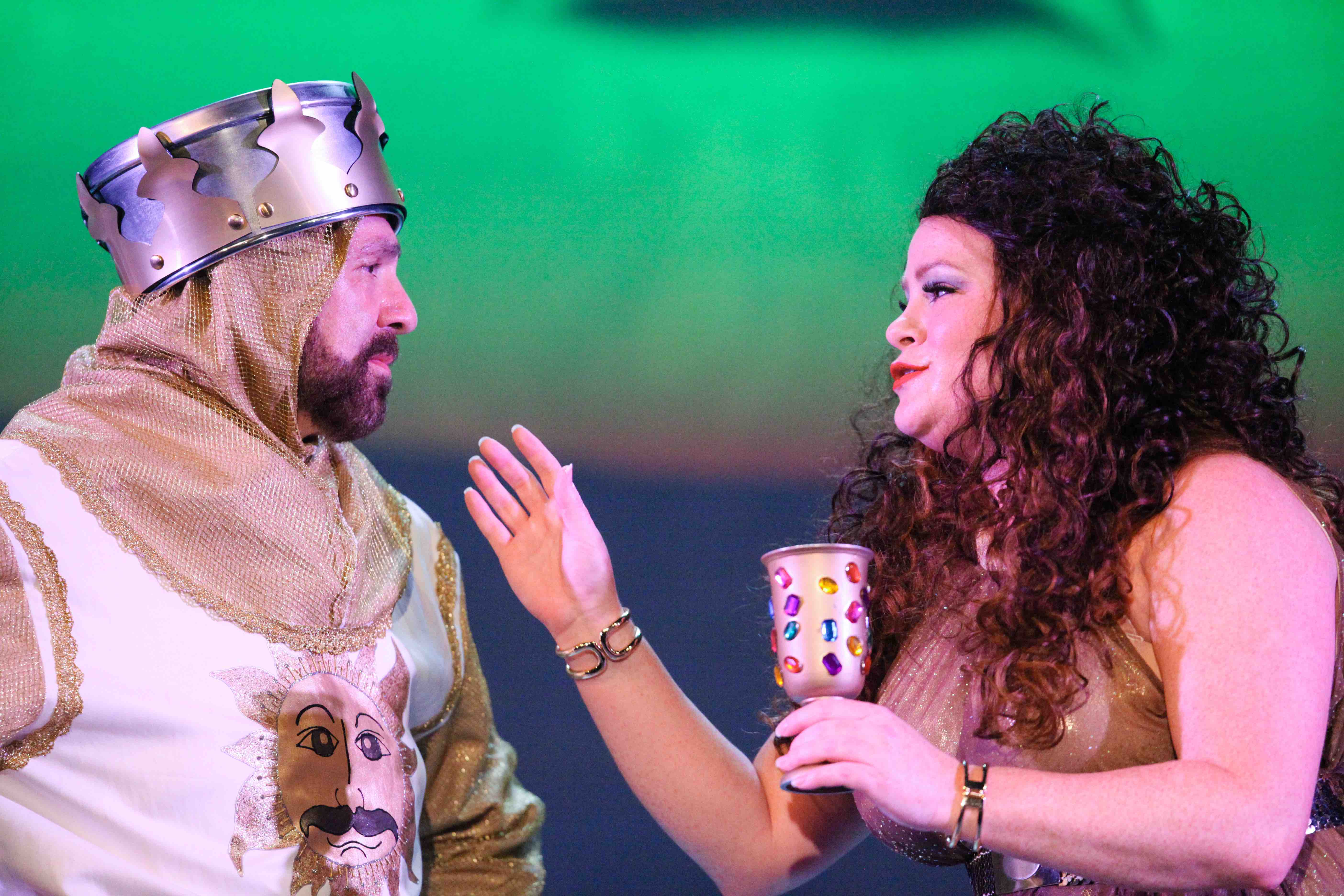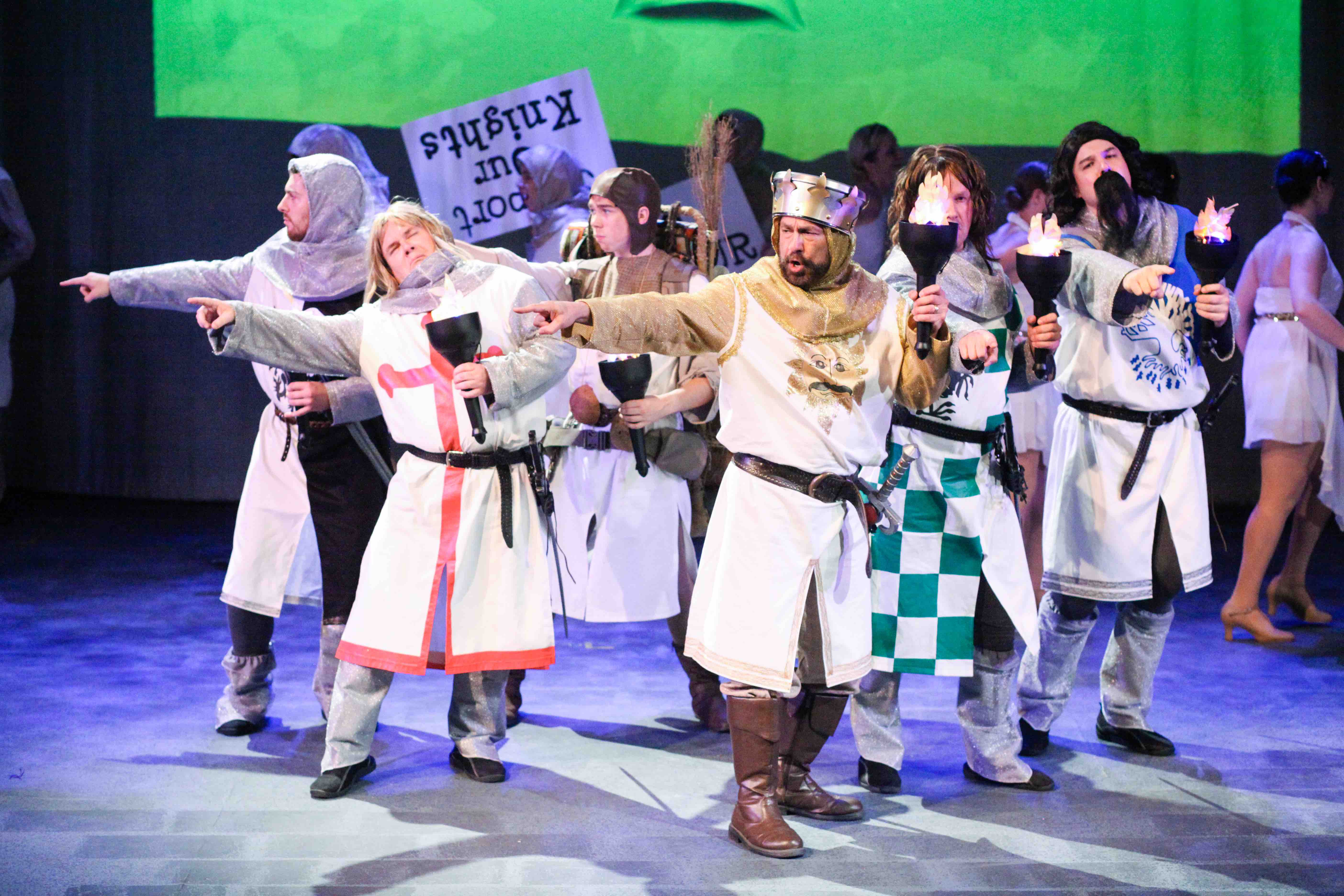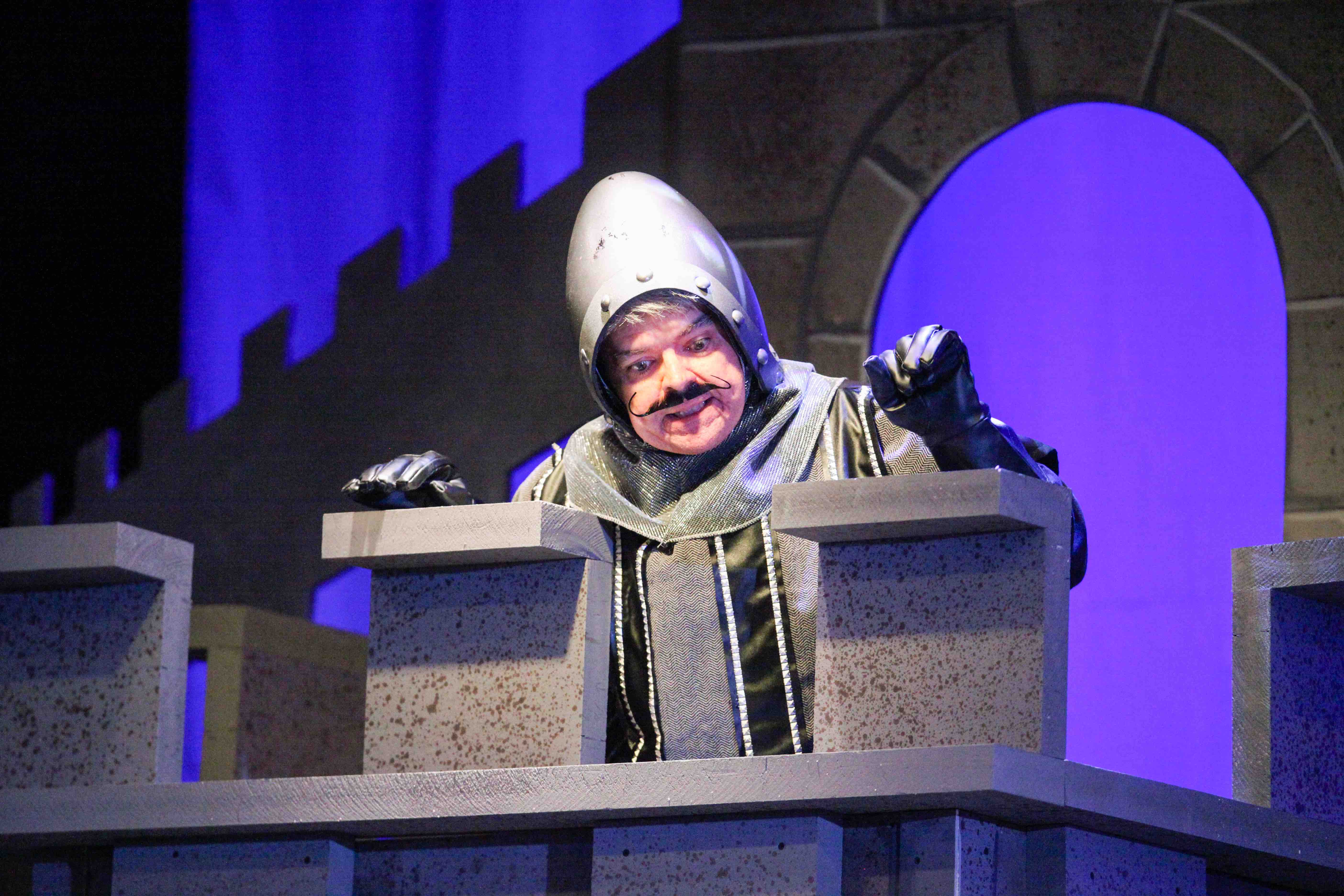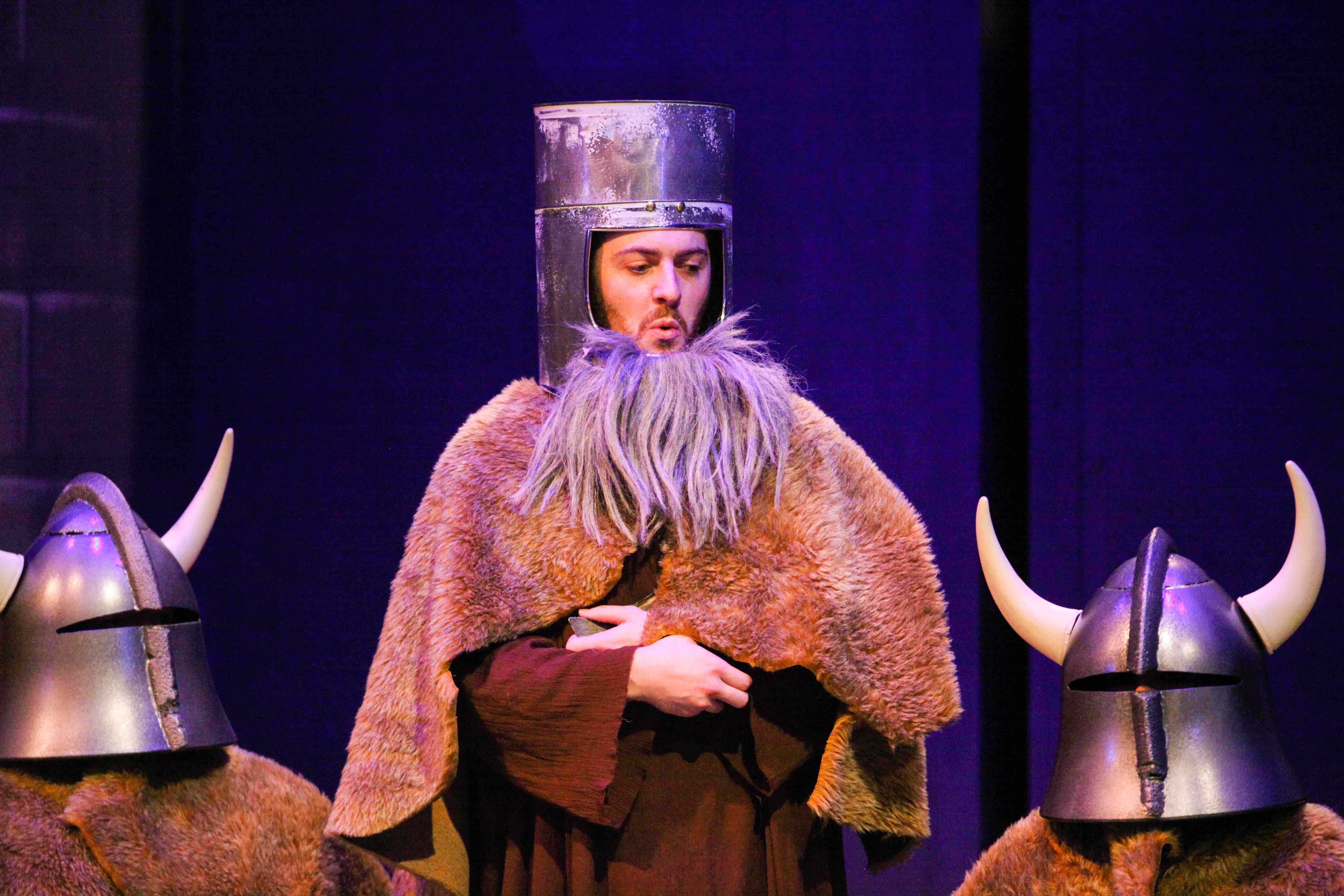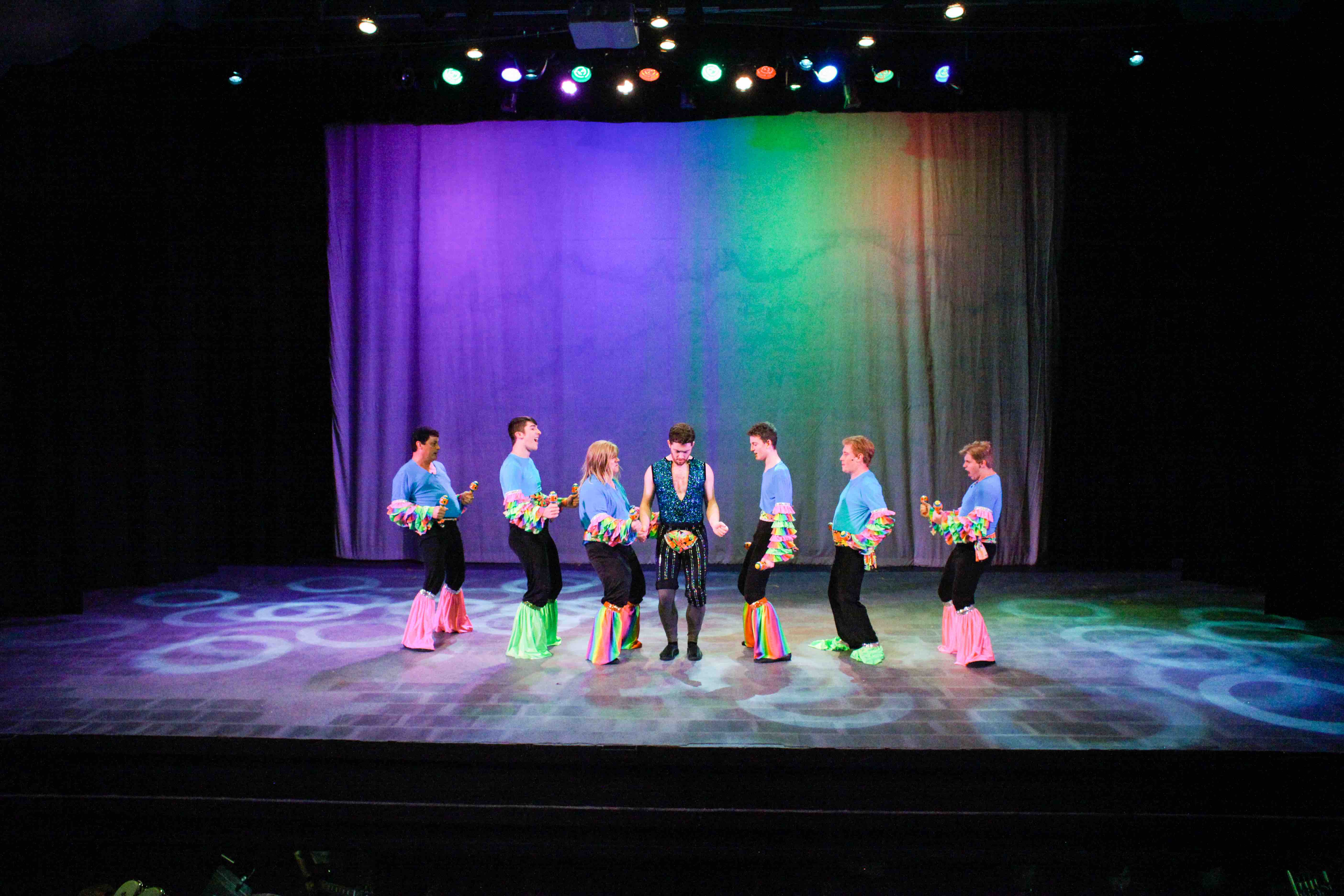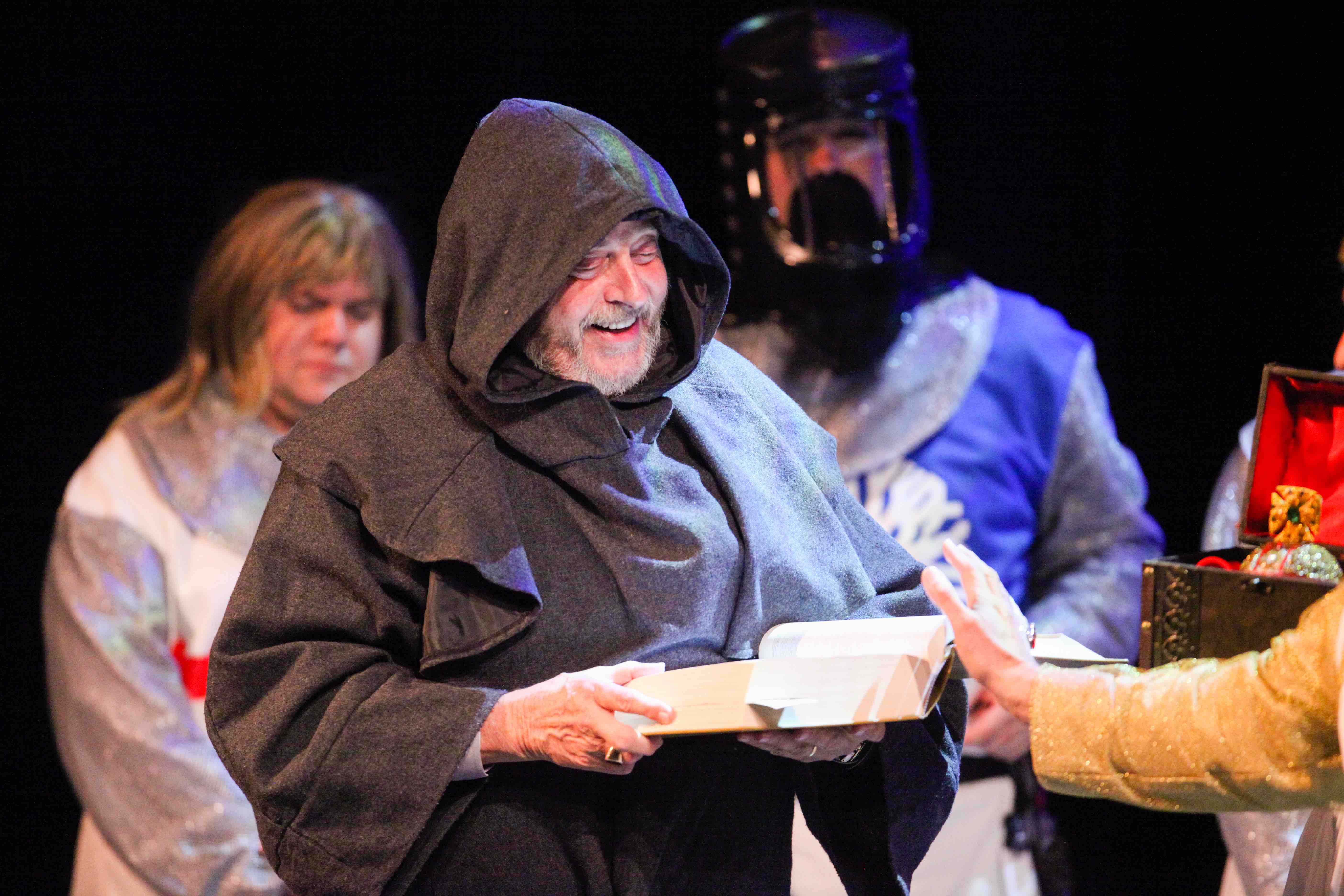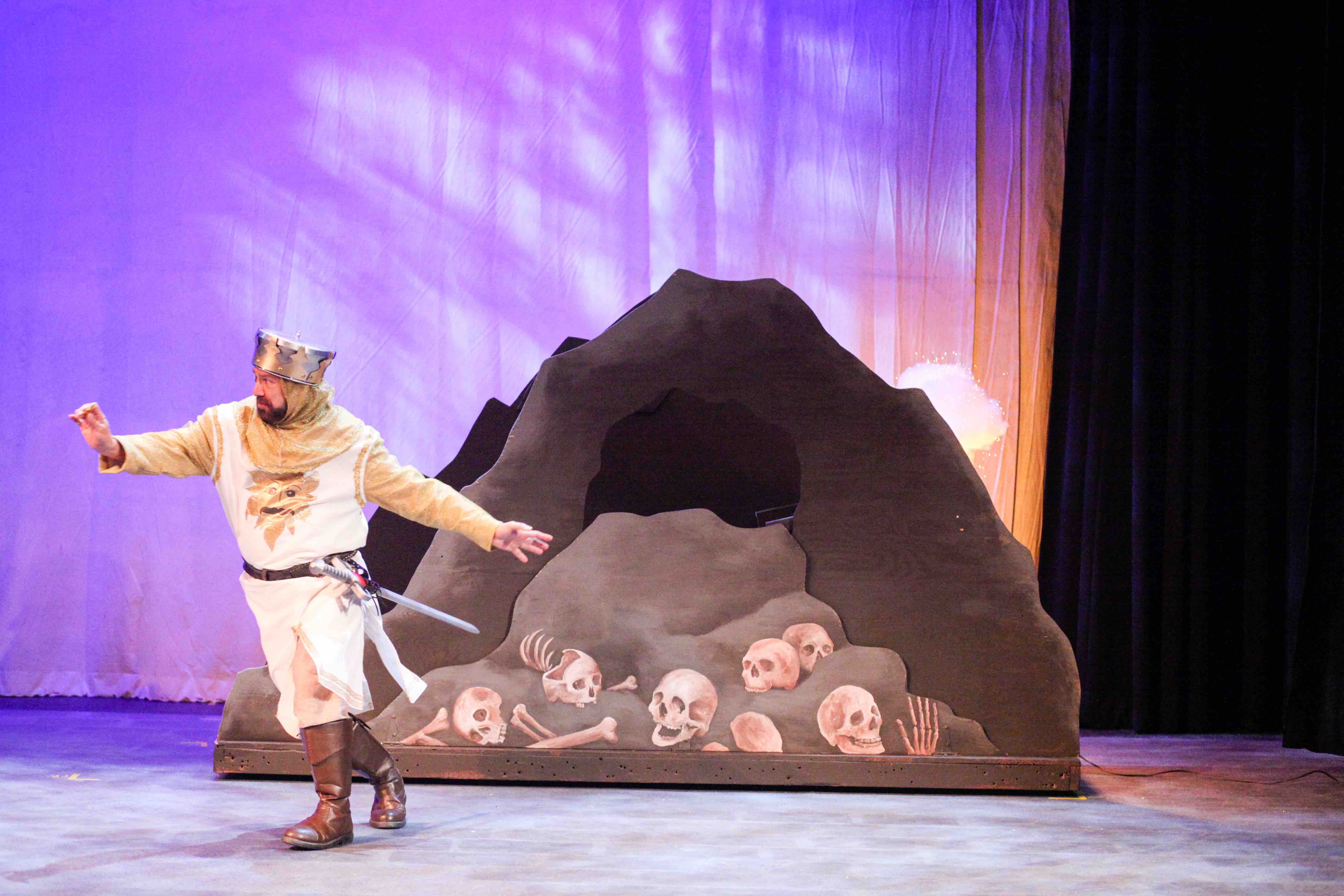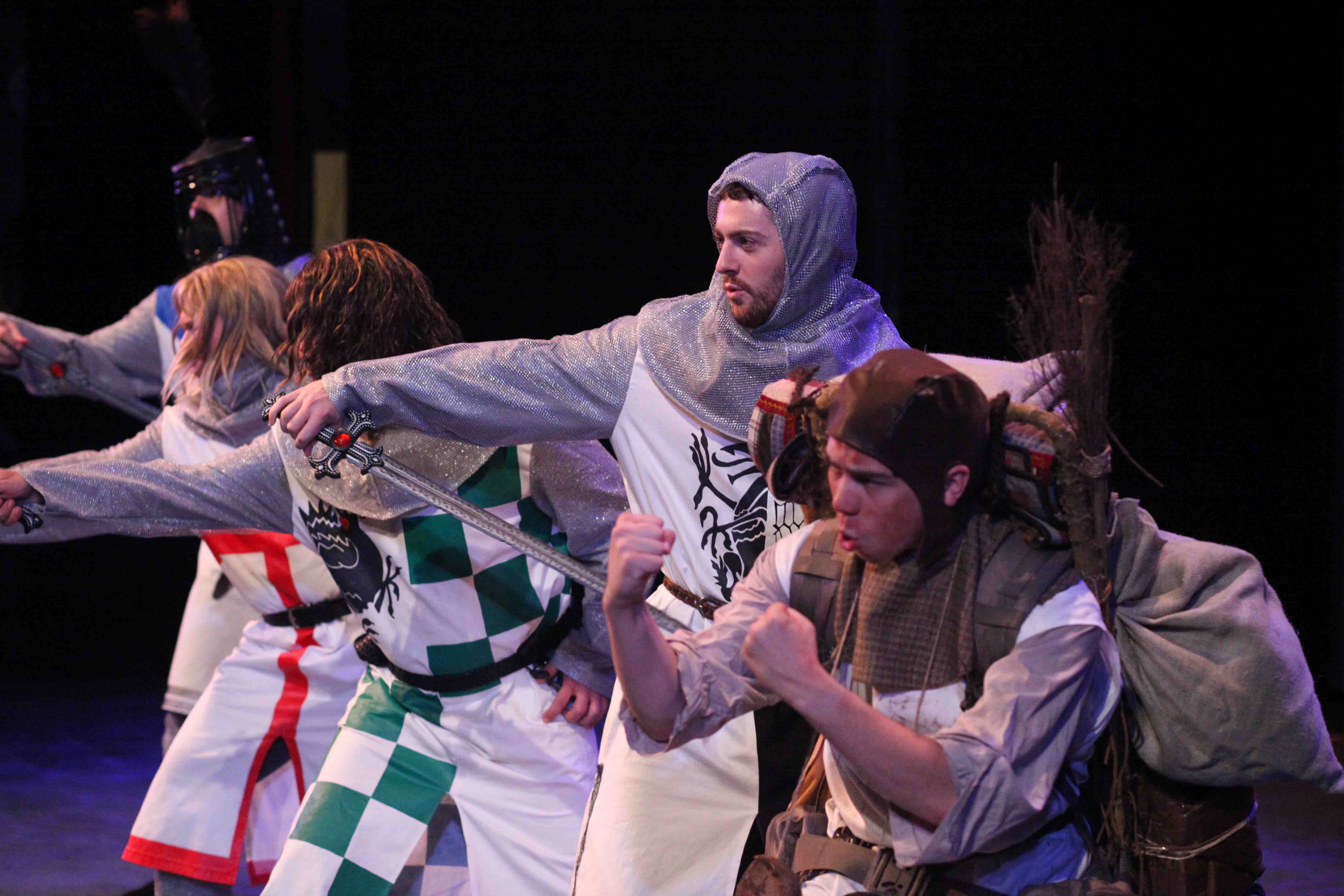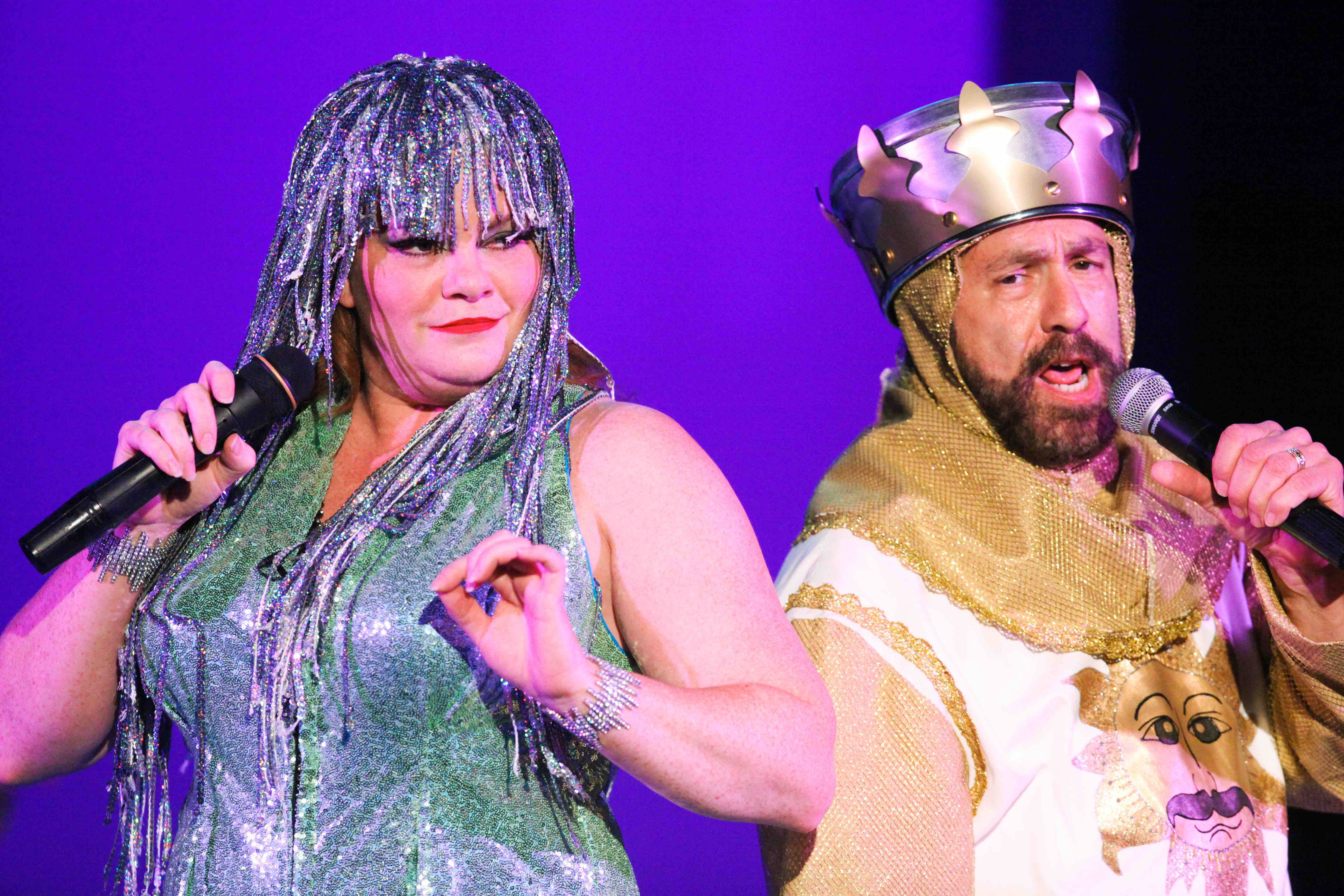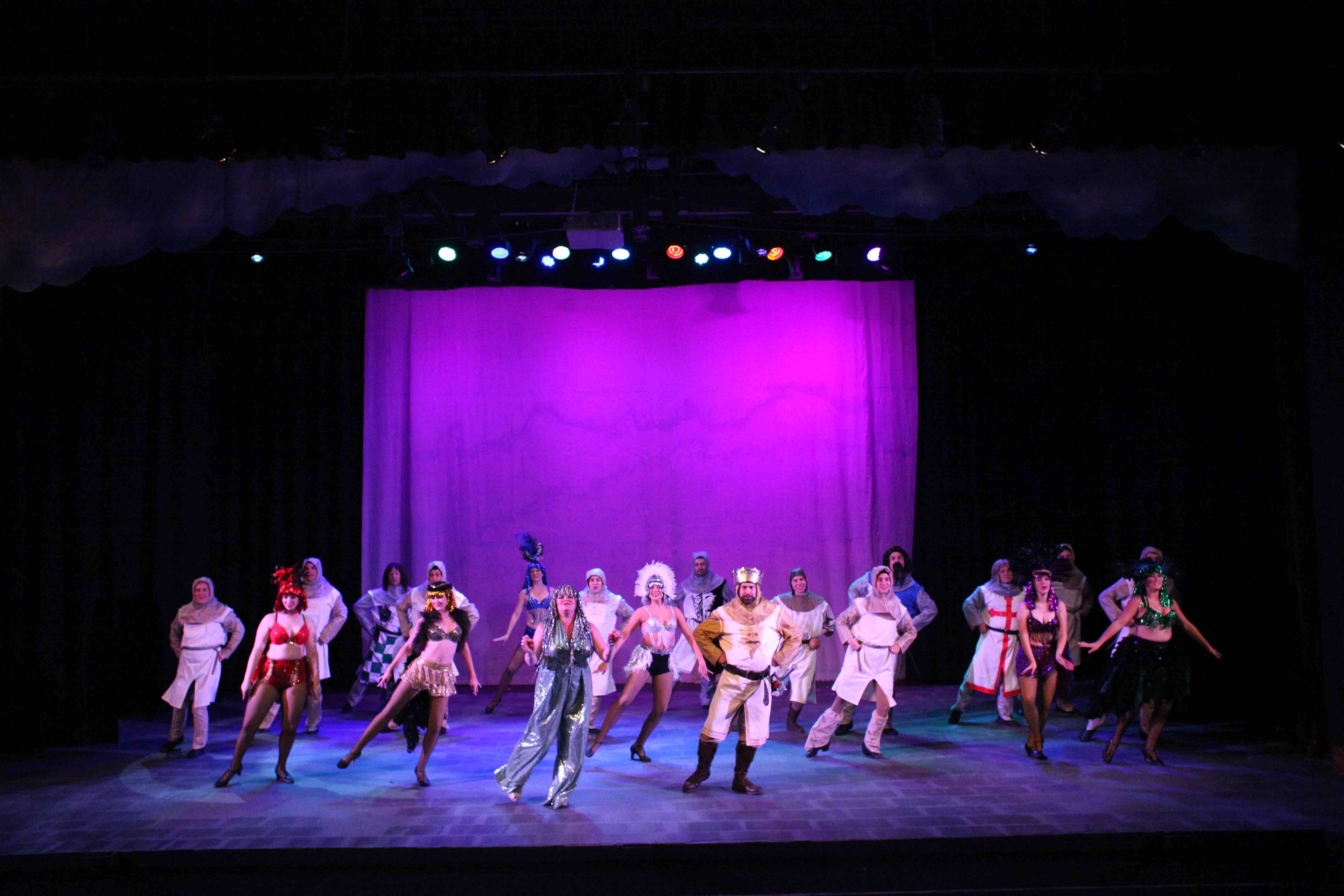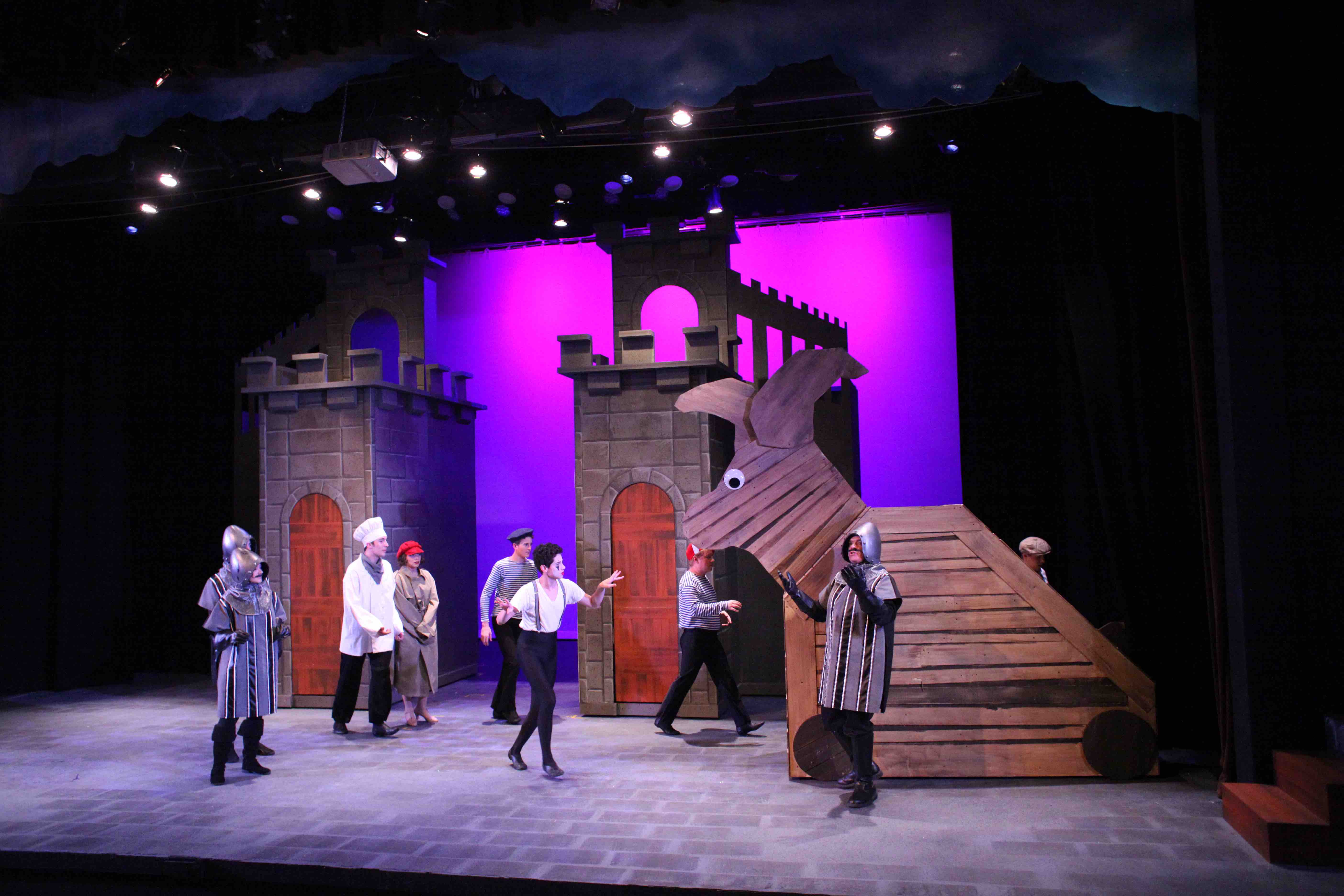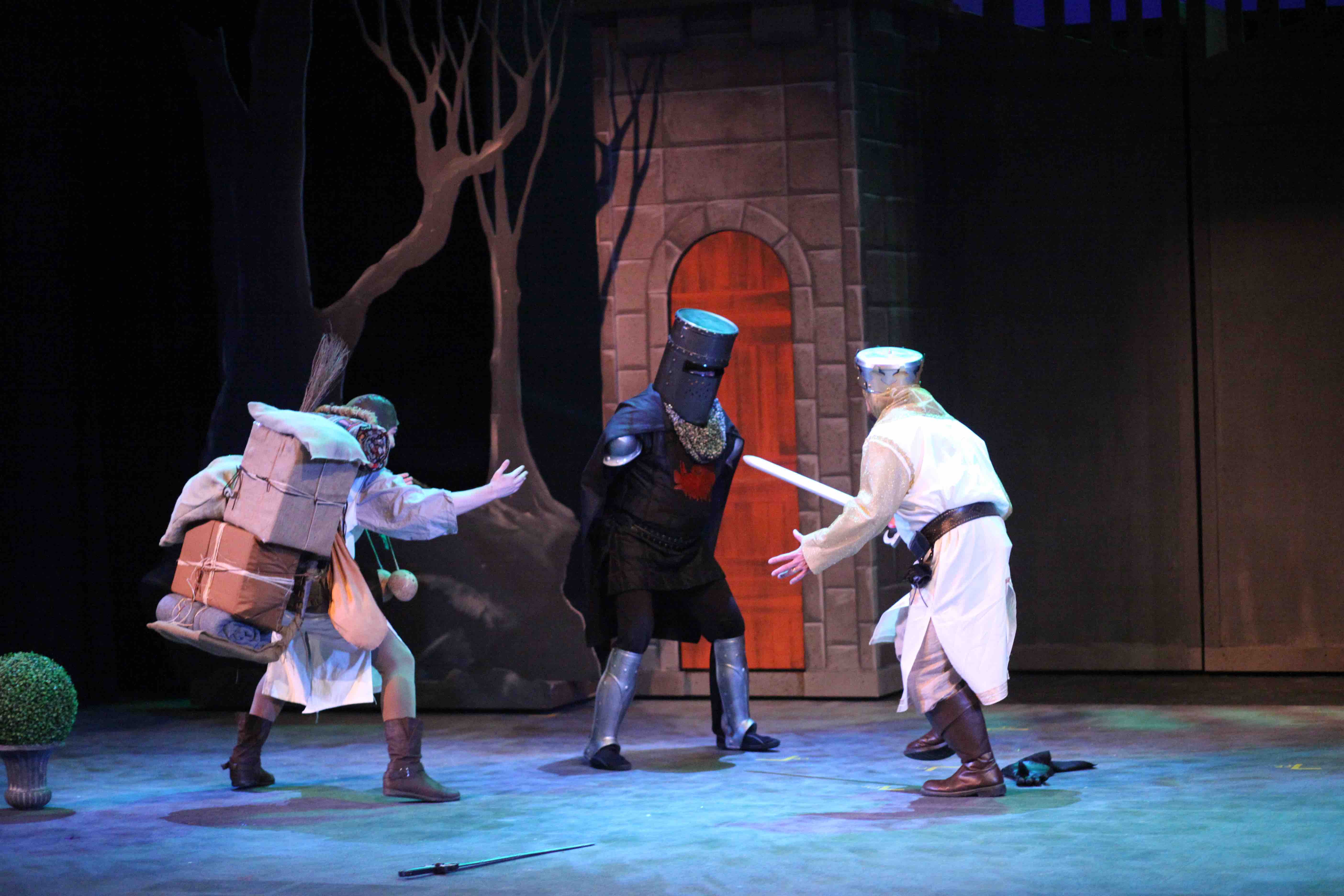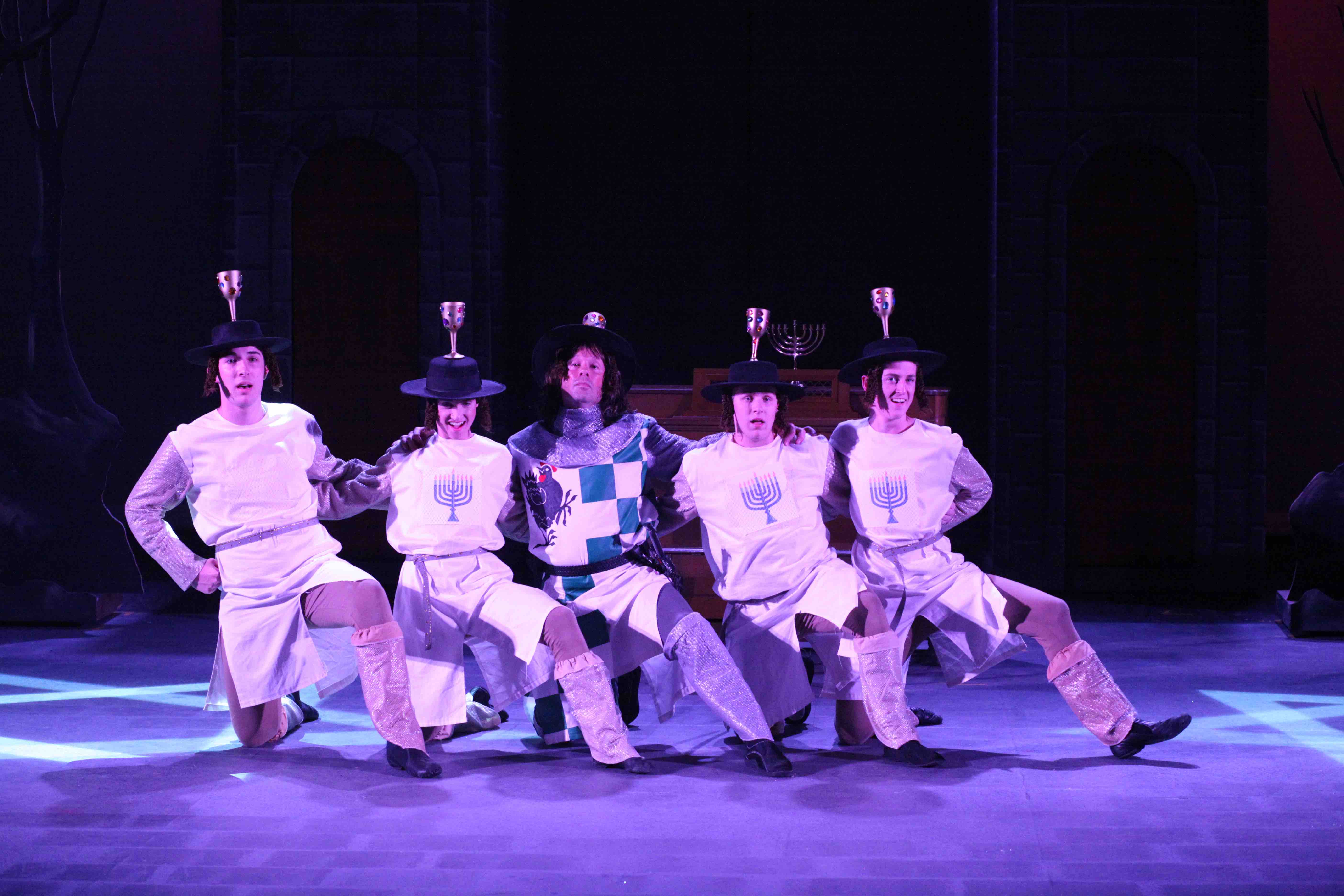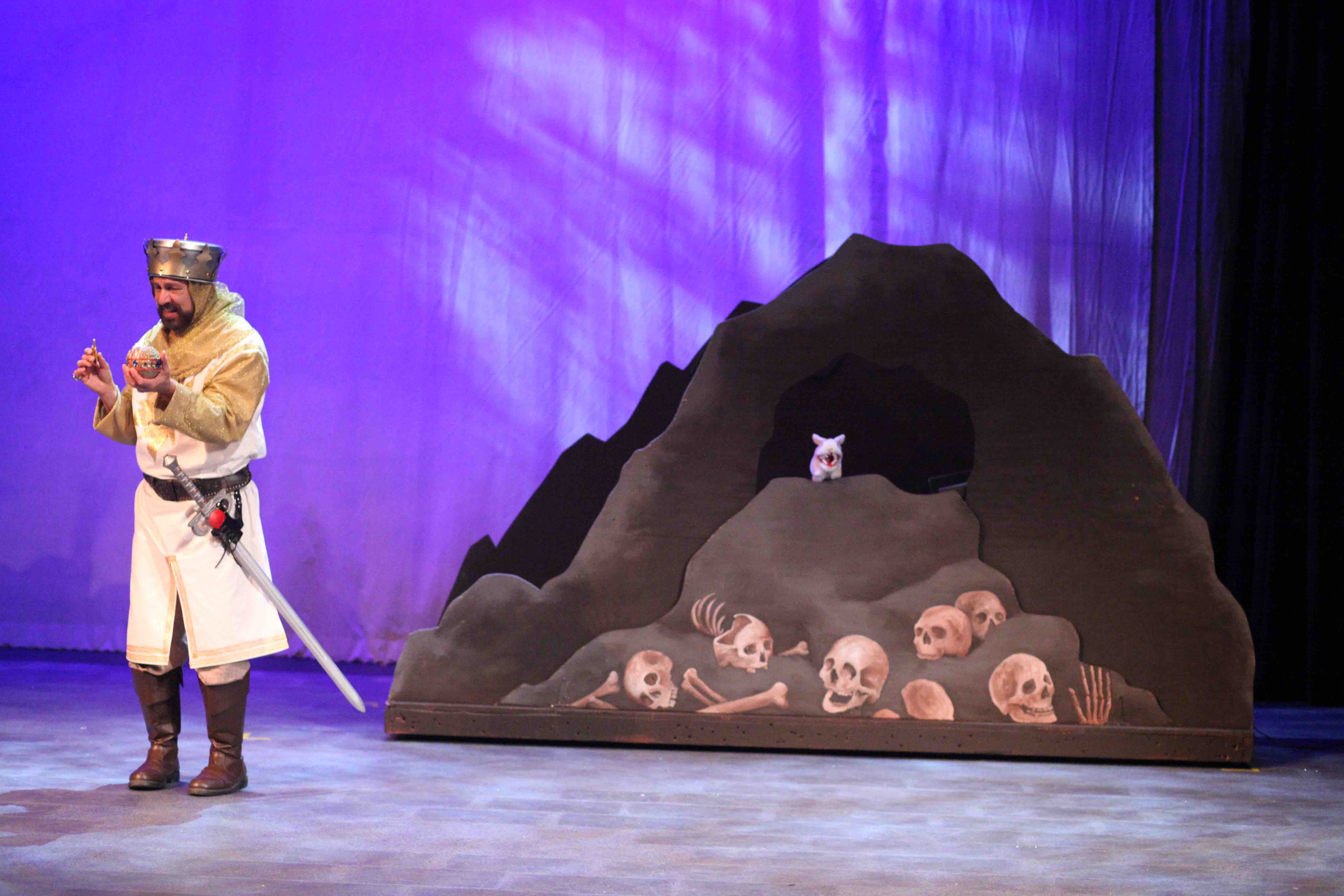 September 2 – 25, 2016
Kephart Theatre
---
Monty Python's Spamalot
By Eric Idle and John Du Prez
Contains middle-aged men acting incredibly silly. Suggested for ages 13+ with a great sense of humor.
This 2005 Tony Award­-winner for Best Musical is a musical comedy lovingly ripped off from the 1975 film "Monty Python and the Holy Grail." King Arthur is traveling around England recruiting his Knights of the Round Table. When he and his band of misfit knights finally gather in Camelot, they receive a charge from God to find the Holy Grail. The quest brings King Arthur and the Knights of the Round Table to strange places and into the company of strange characters, challenging them to keep their heads on straight or die terribly weird deaths.
SPONSORED BY SAINT FRANCIS MINISTRIES
Lancelot, French Taunter, Knight of Ni: Christopher Bruce
Tim, Black Knight: Alex Lankhorst
King Arthur: Joe McMurray
Robin, Guard 1: Eric Cole
Brother Maynard, Historian: Robert S. Jones
Not Dead Fred, Herbert: Logan Kitchener
Patsy, Guard 2: Aaron Dix
Lady of the Lake: Jill M. French
Dennis' Mother, French Guard, MInstrel: Elizabeth-Ali Schade
Herbert's Father: John Hendrick
Belvedere, Concorde: Christopher Graber
Dennis Galahad: William R. Brown
Head Minstrel, Laker Girl: Sofie Flores
Sir Bors, God: Erin Gallion
French Guard, Mayor, Knight of Ni: Gary Demuth
Minstrel, Laker Girl: Brenna Castor
Sir Not Appearing: Ethan Badders
Laker Girl: Emma Kinkelaar
Laker Girl: Brooke Albright
Laker Girl: Jazlyn Kingsolver
Laker Girl: Katie Zuercher
Alex Lankhorst
Robert S. Jones
Logan Kitchener
Elizabeth-Ali Schade
John Hendrick
Christopher Graber
William R. Brown
Sofie Flores
Erin Gallion
Gary Demuth
Brenna Castor
Ethan Badders
Emma Kinkelaar
Brooke Albright
Jazlyn Kingsolver
Katie Zuercher
Nathan Zimmerman
Braydon Boyer
Joshua Tackett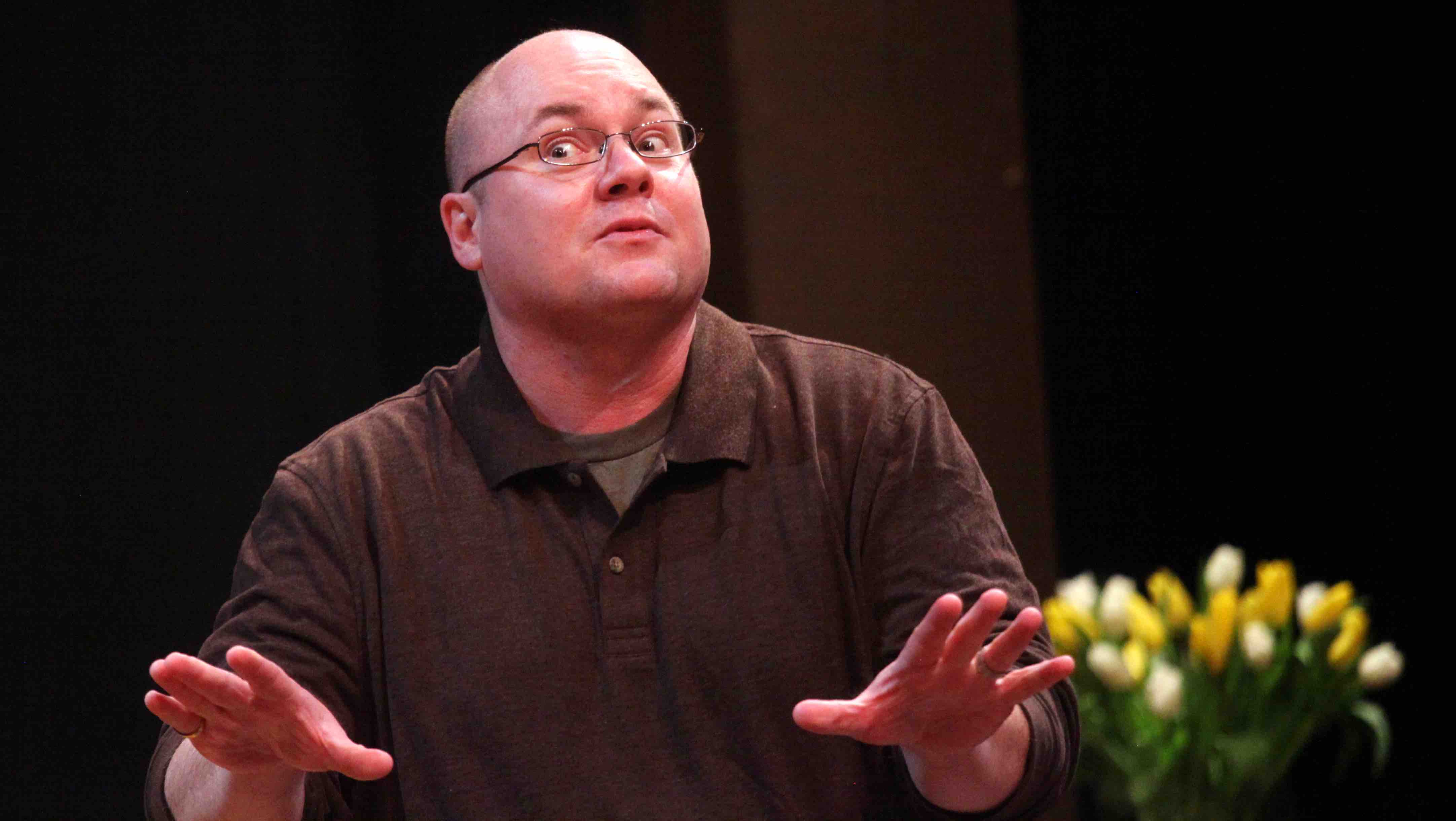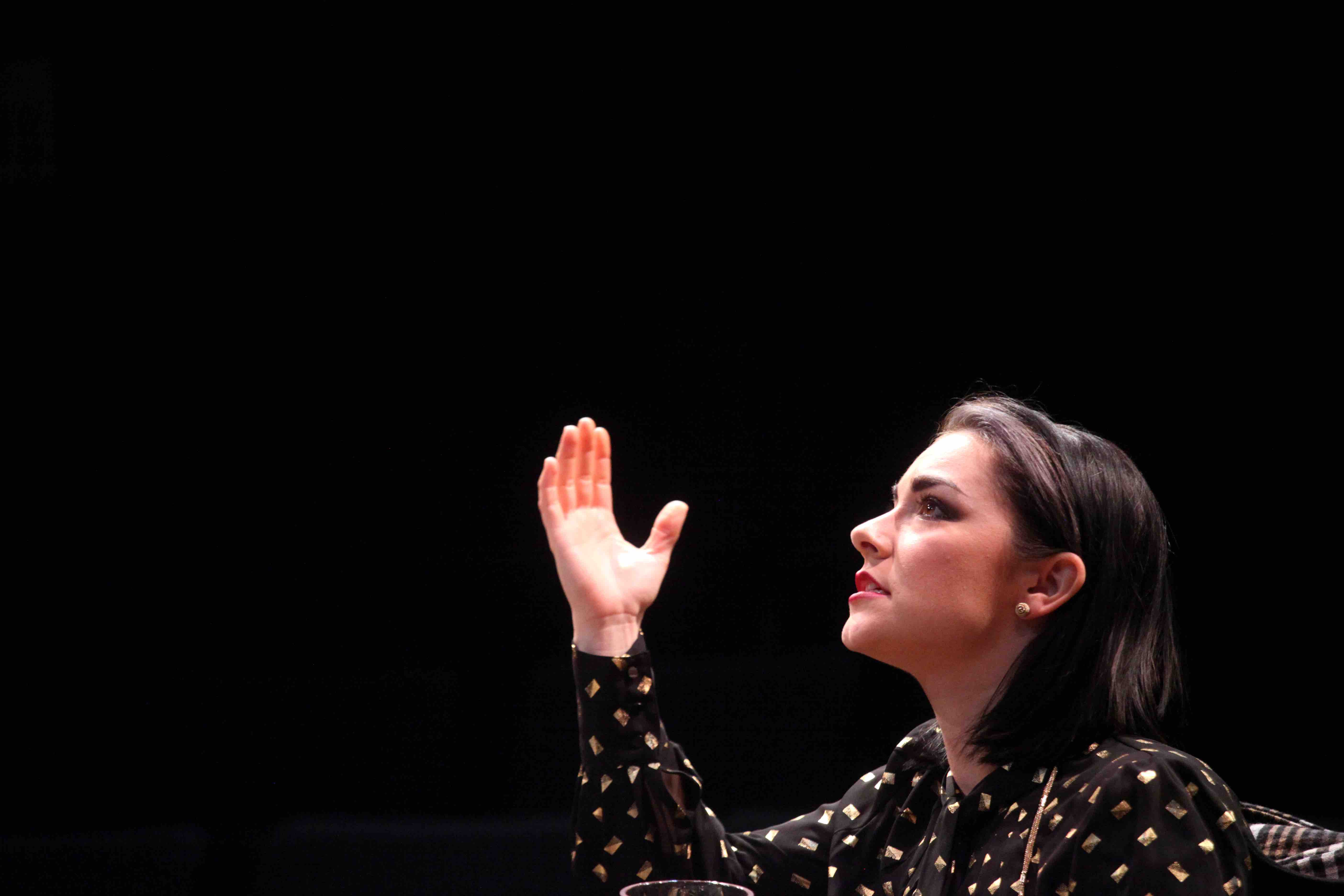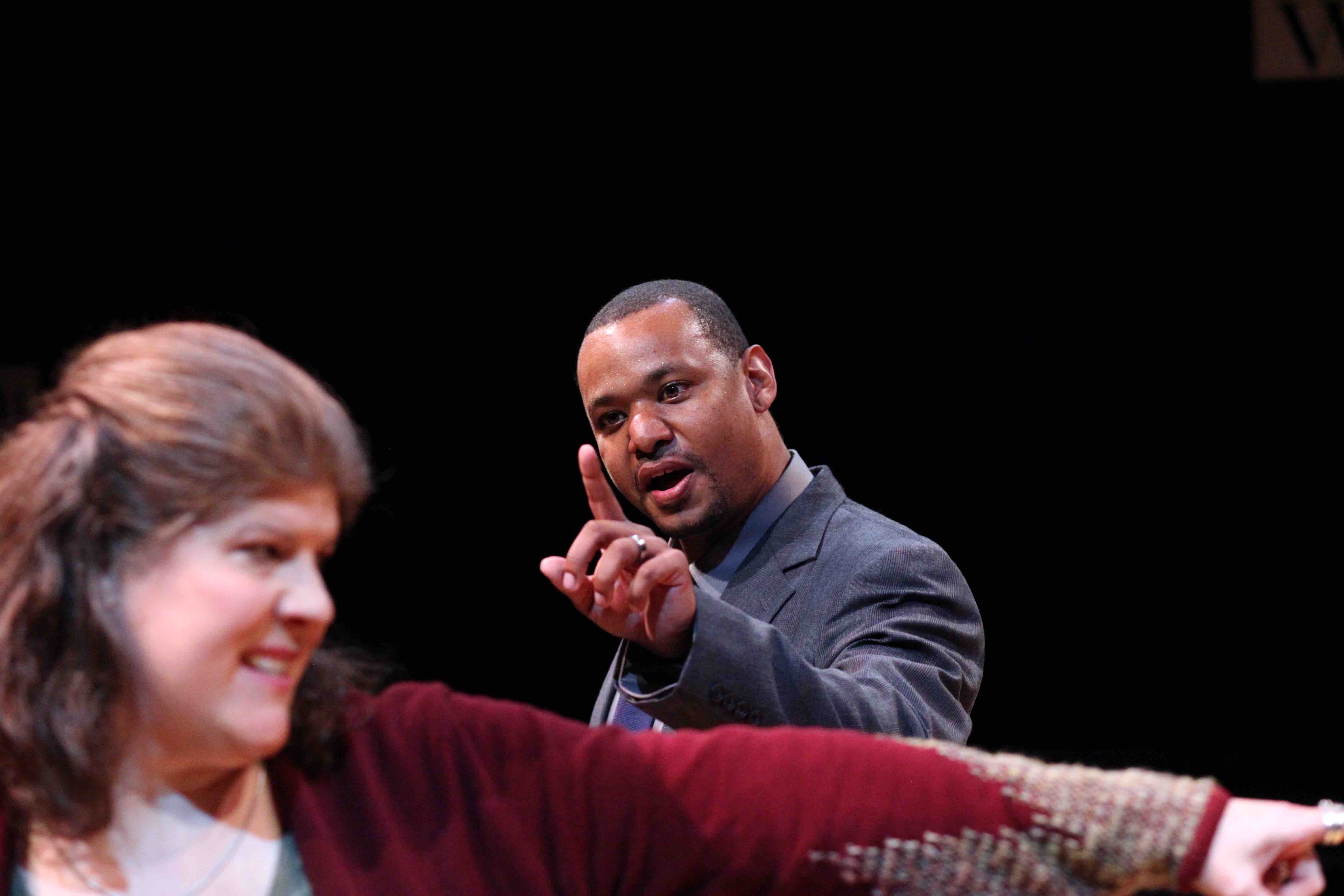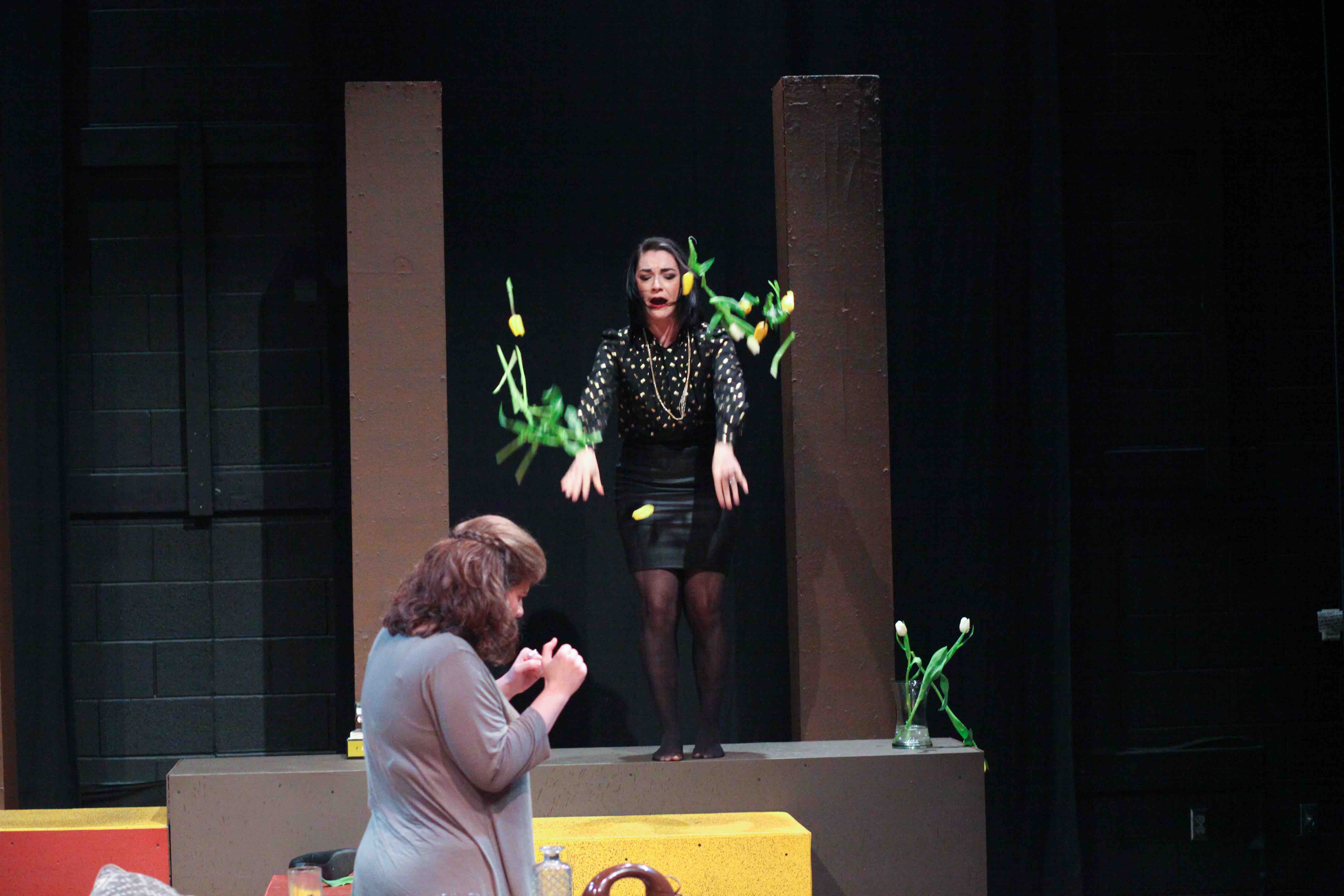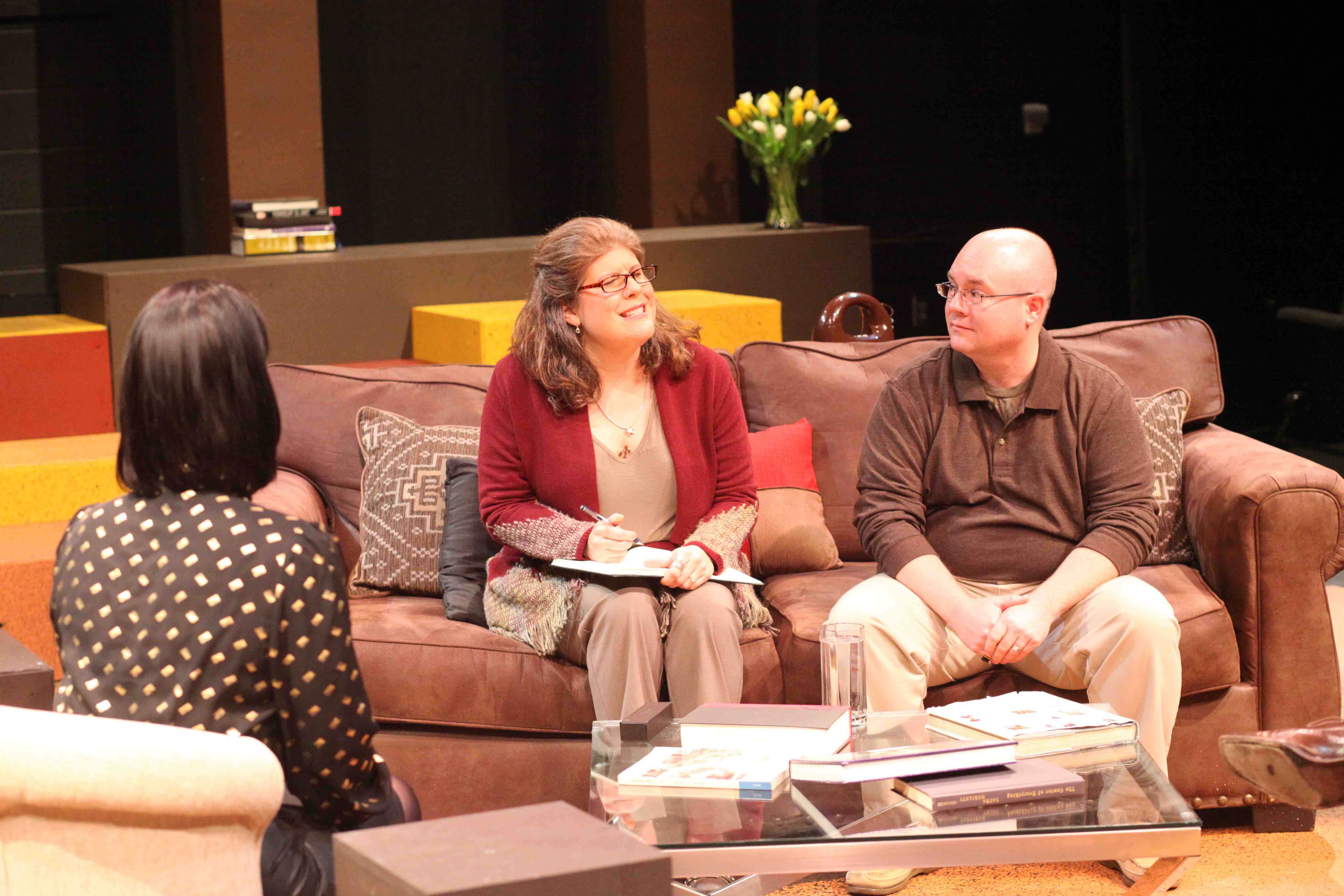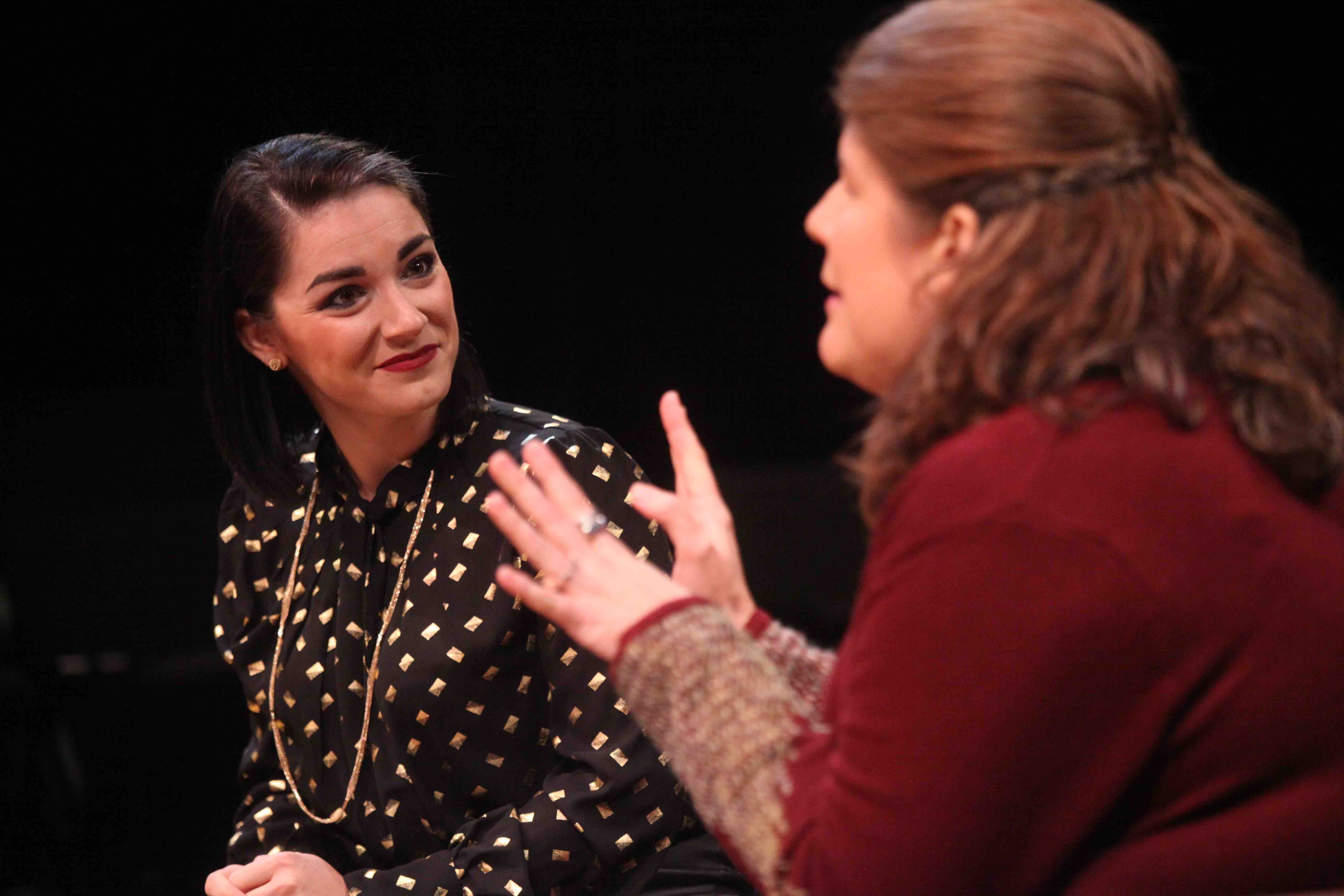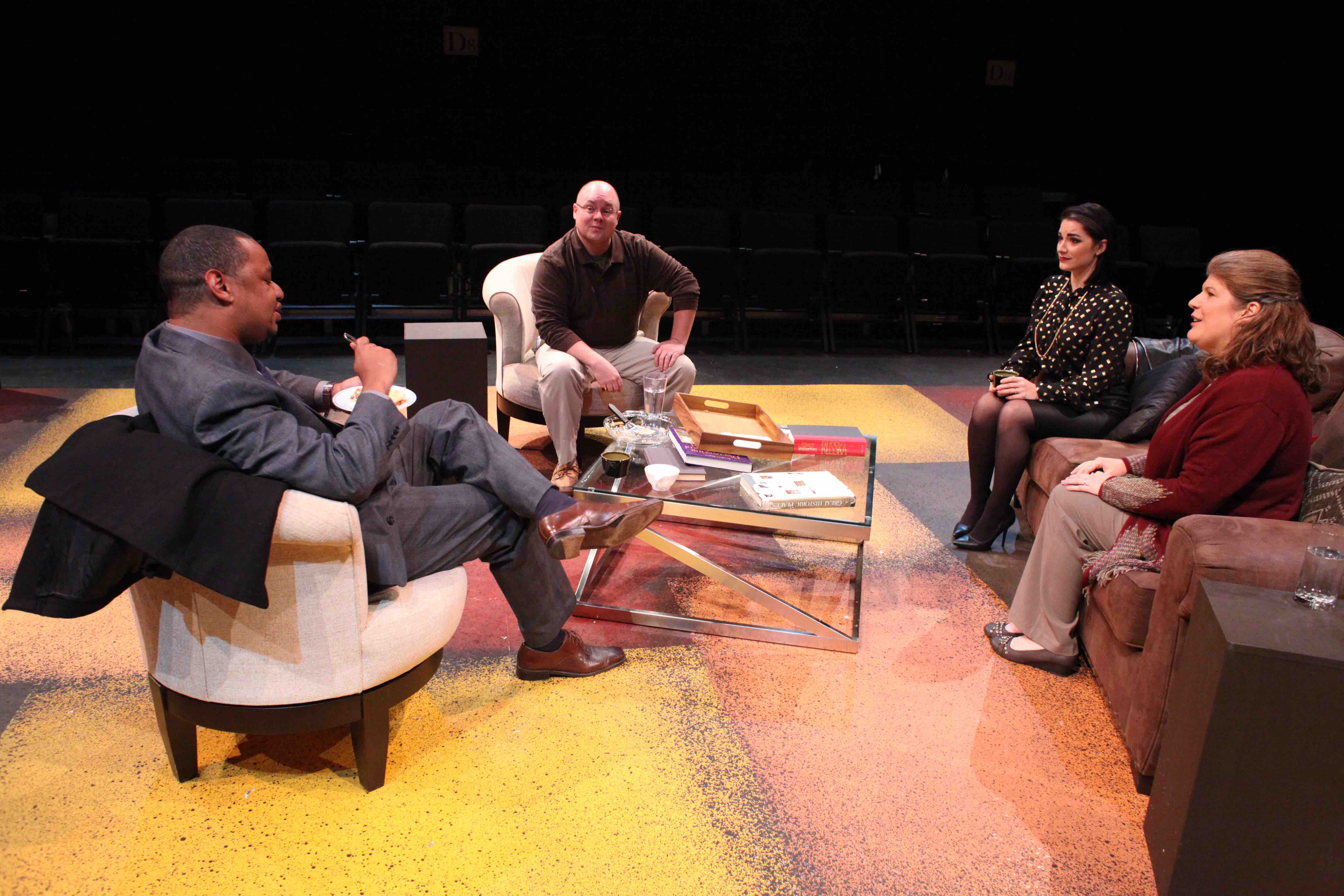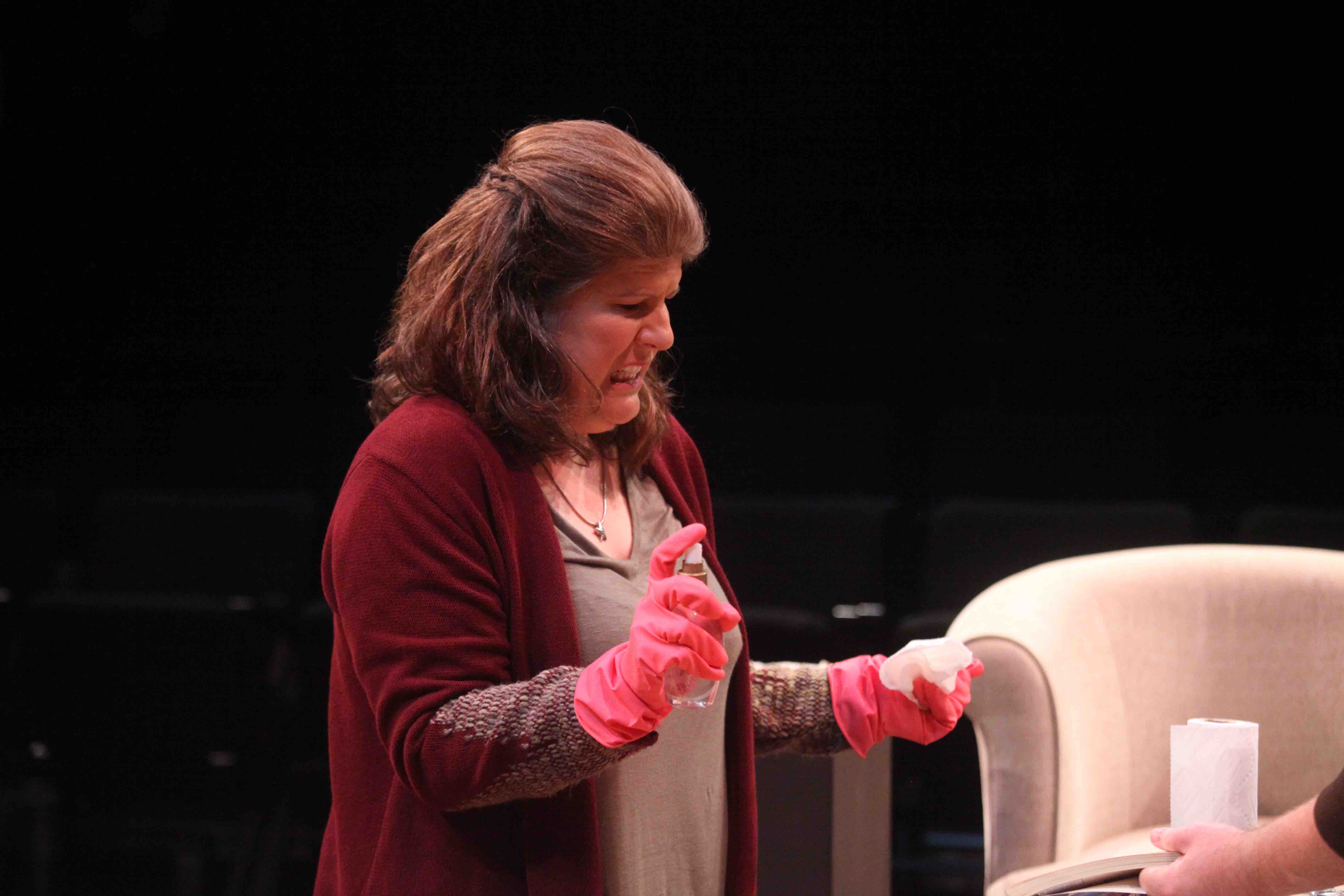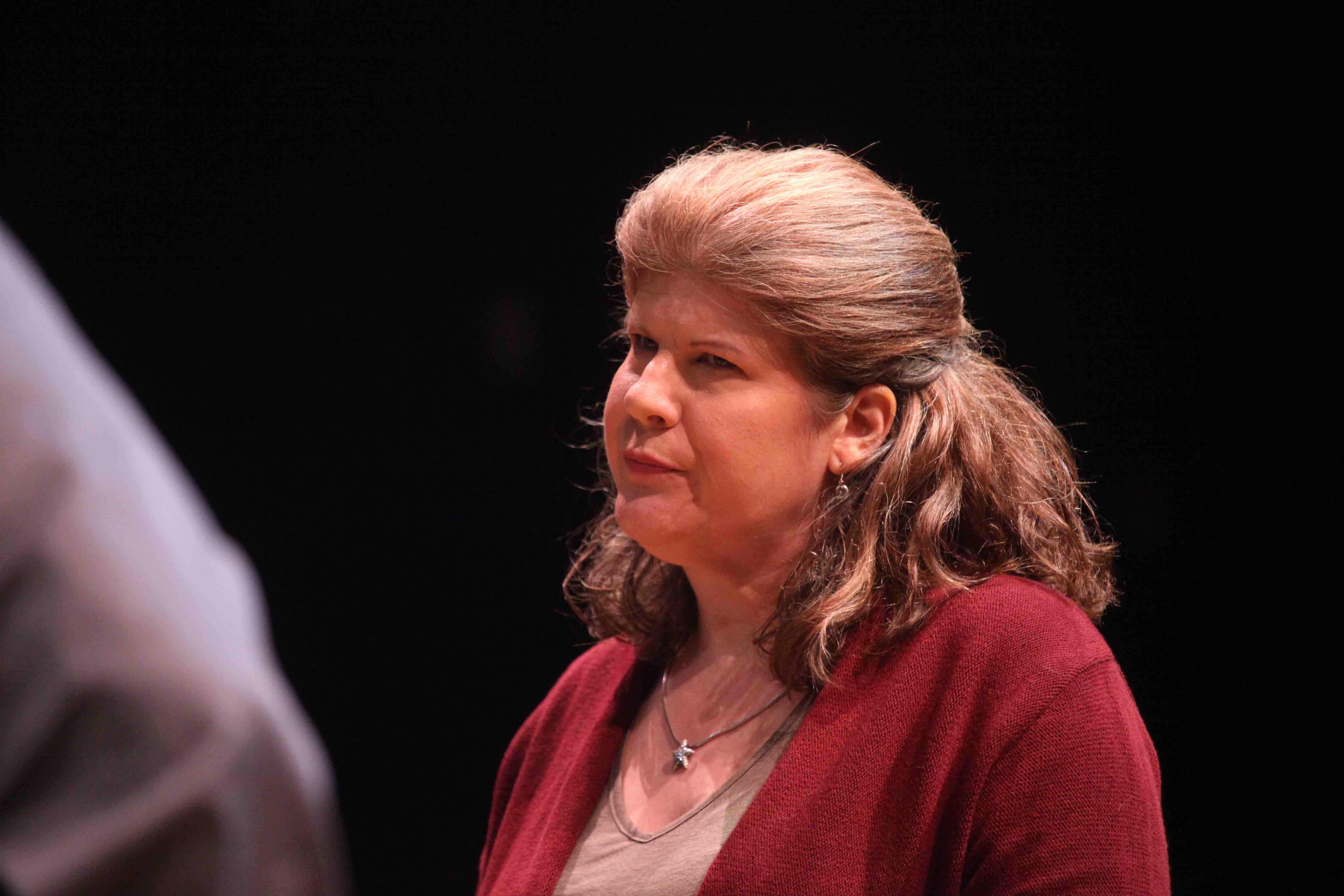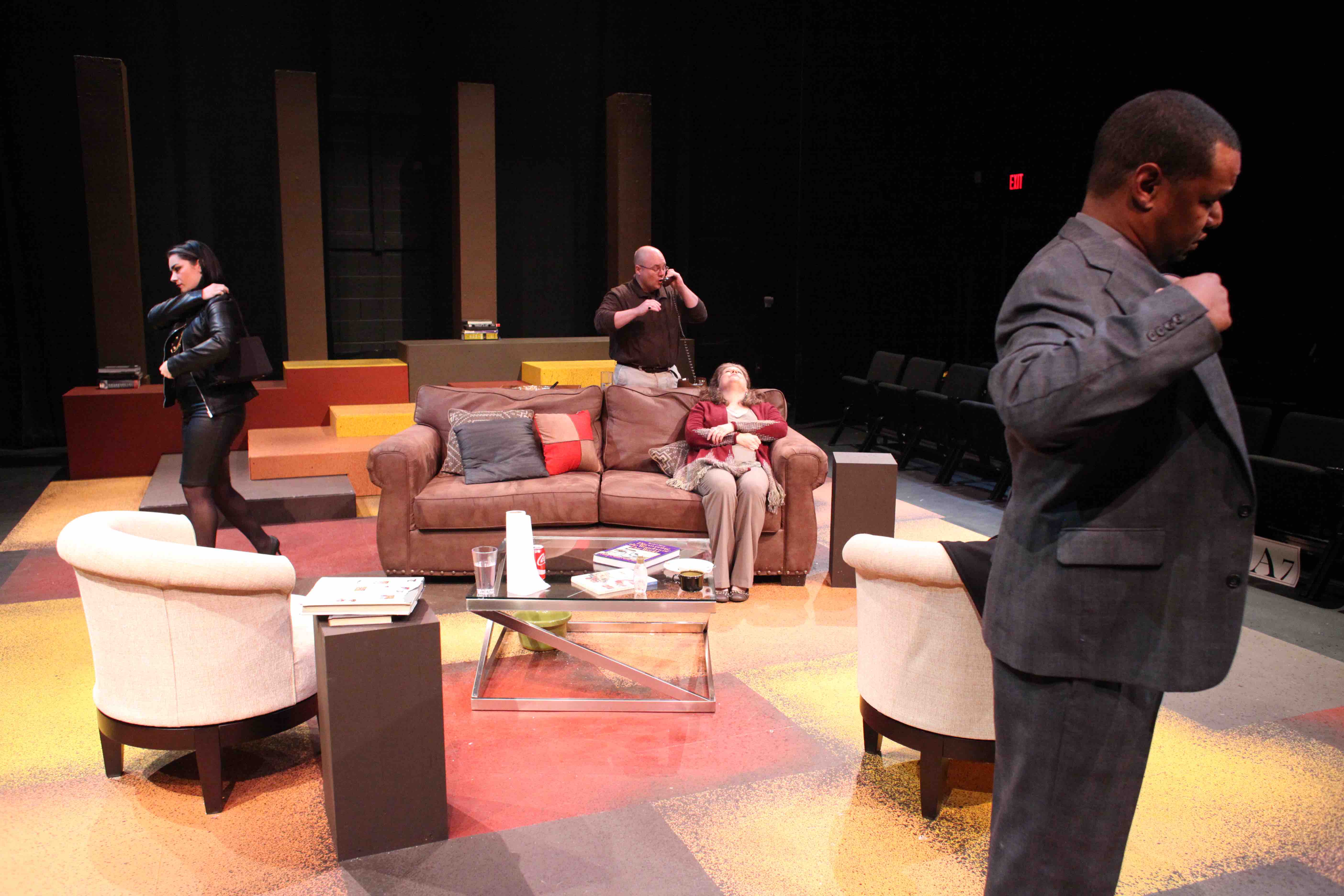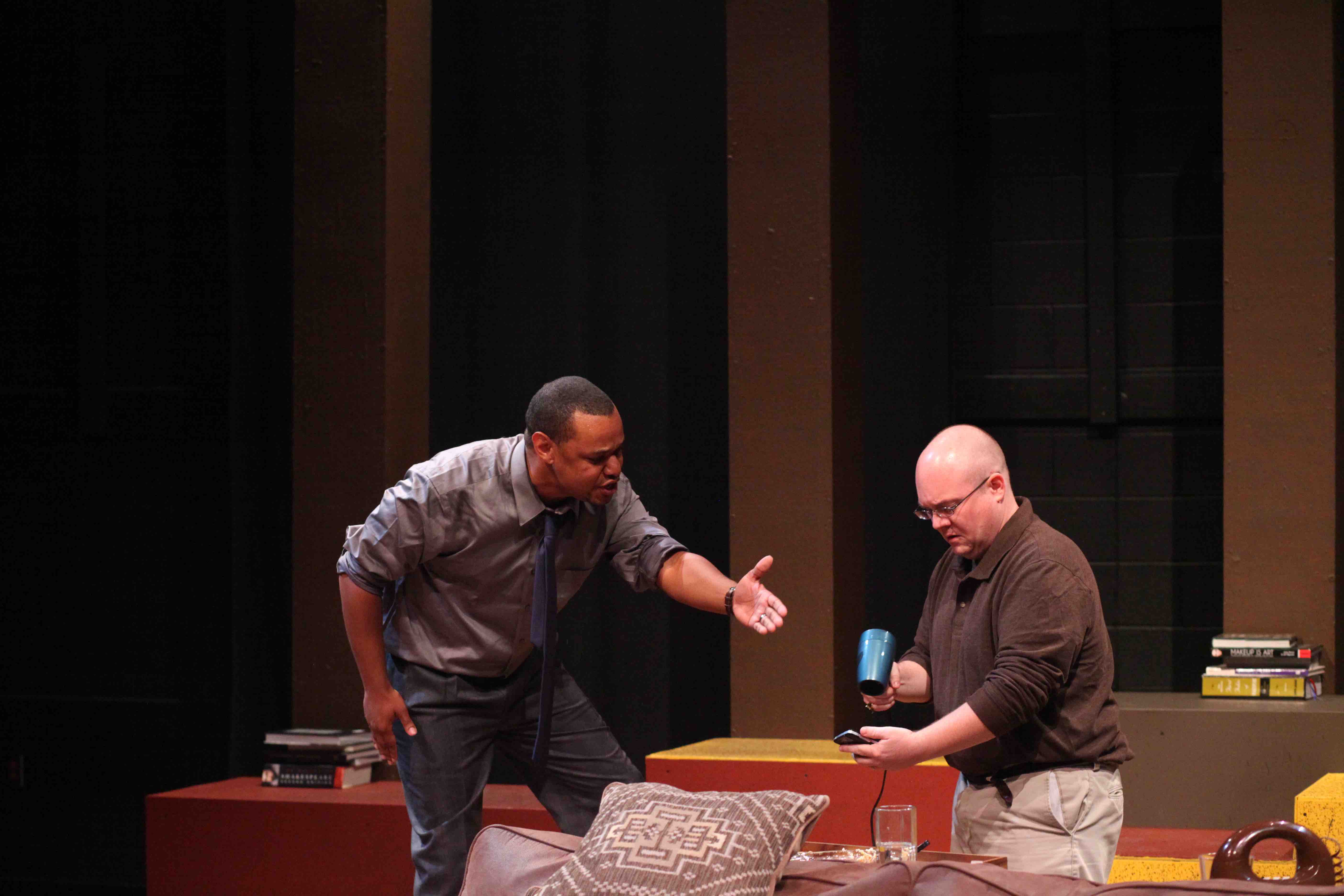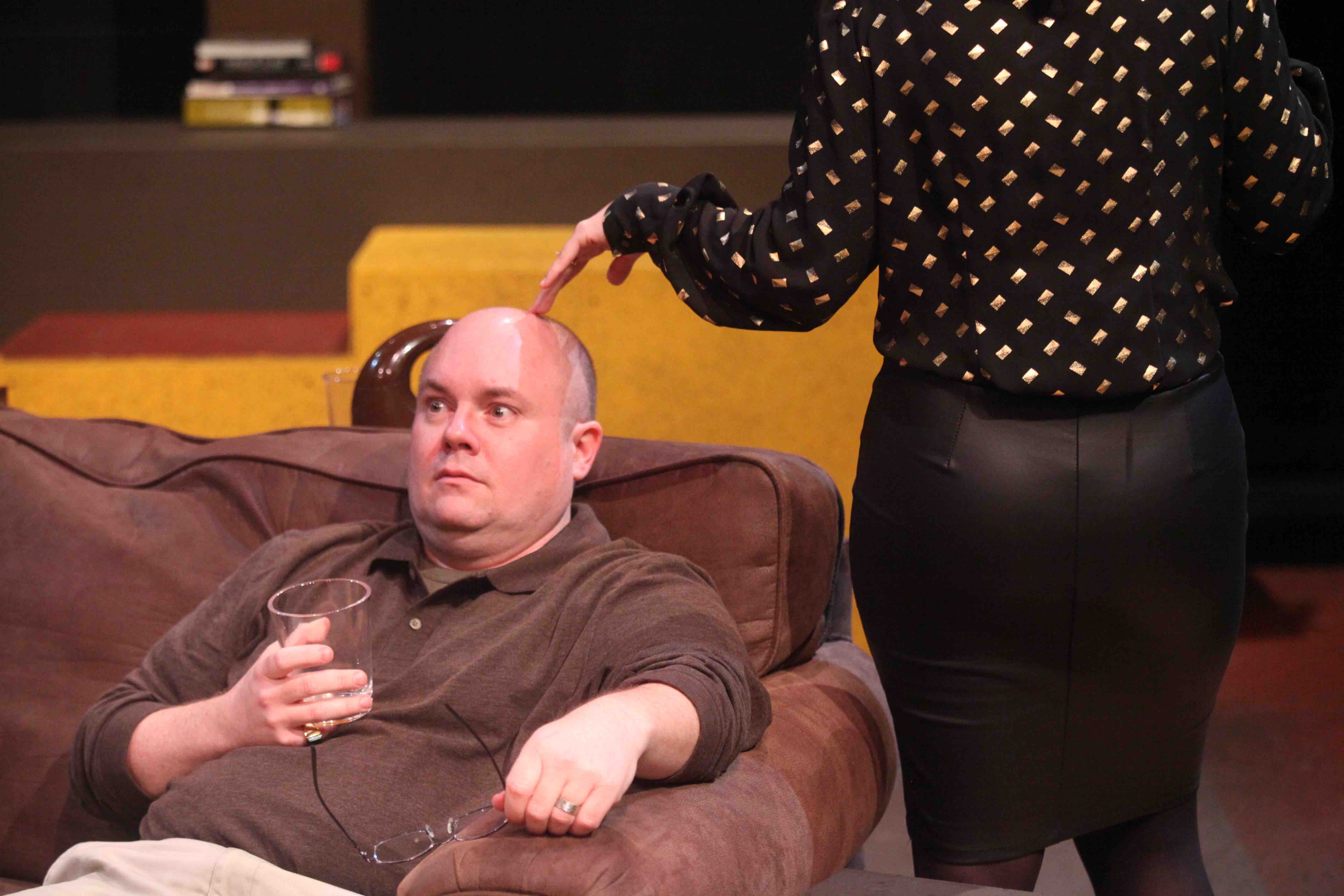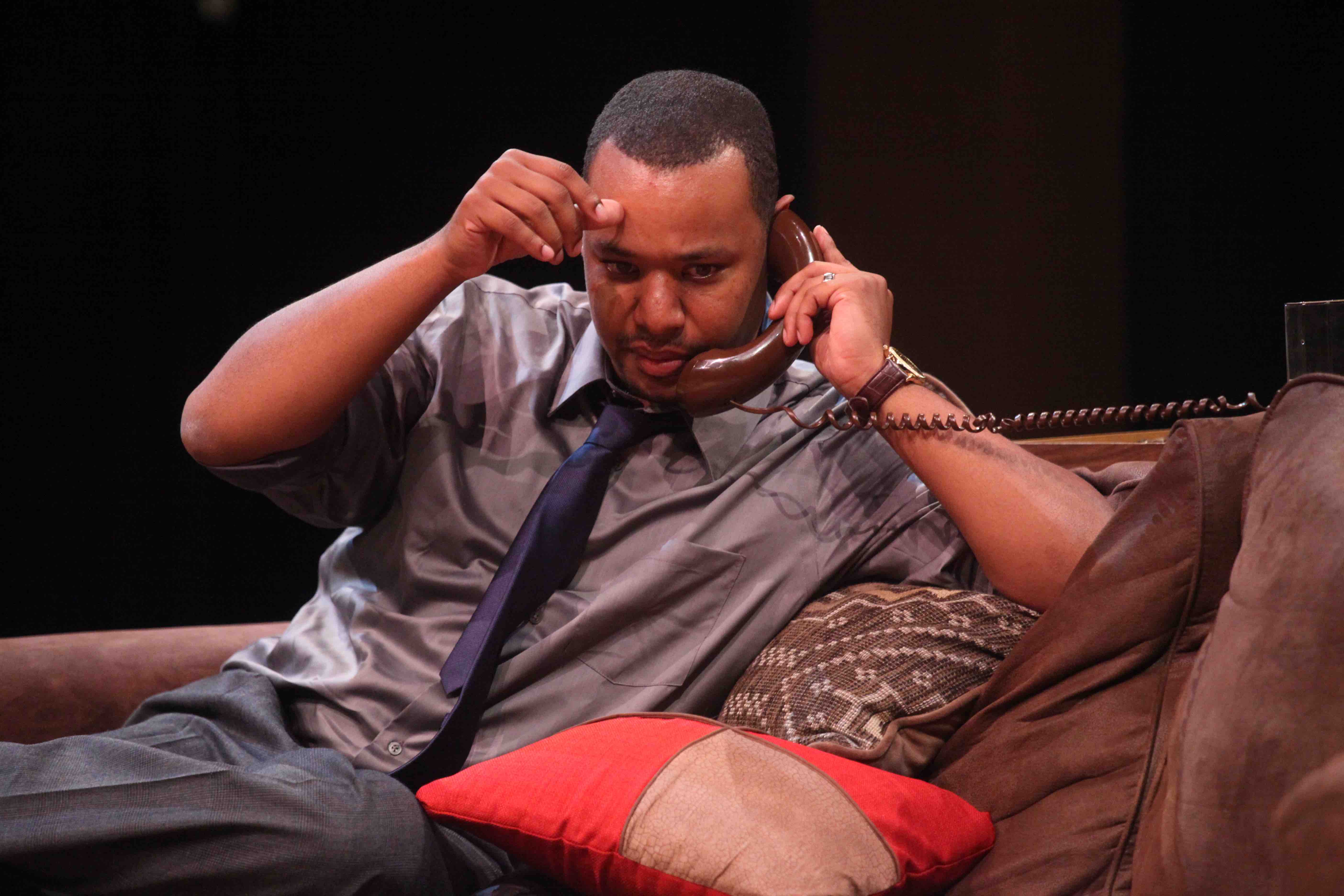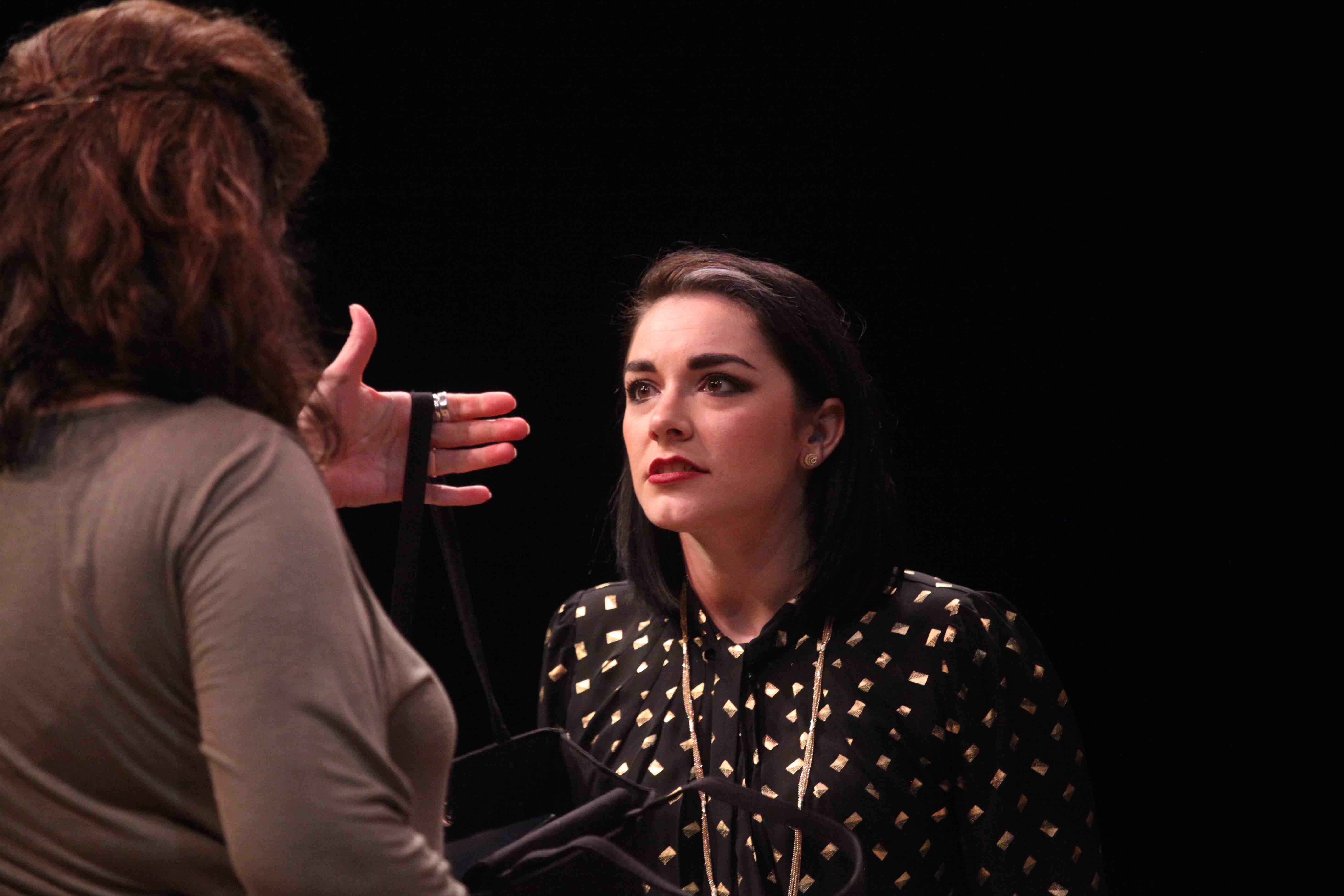 October 14-30, 2016
Sunflower Financial Theatre
---
God of Carnage
By Yasmina Reza
Contains potty-mouthed adults acting like children. Recommended for ages 13+.
Set in present-day New York City, God of Carnage is the story of two married couples who meet for the first time shortly after their respective sons have a nasty schoolyard tangle. Michael and Veronica, whose son's teeth were knocked out with a stick, invite Alan and Annette, whose son did the knocking, to their home to settle matters such as who will pay for new teeth. But any attempt at having a civilized discussion about whose child is responsible for the fight, and how the parents may have influenced such destructive behavior, quickly devolves into finger-pointing, name-calling, stomping around and throwing things. And that's before they break out the rum!
Fast, furious, and very funny, God of Carnage goes for every kind of laugh in the book, from one-liners to sight gags to physical comedy. It's action-packed, as the cast gets into several rows and eventually makes a bigger mess of Michael and Veronica's living room than any child ever could.
SPONSORED BY COLDWELL BANKER ANTRIM-PIPER WENGER REALTORS & K-COE ISOM
Alan: Keenan Ramos
Annette: Elizabeth-Ali Schade
Michael: William R. Brown
Veronica: Rachel Pearson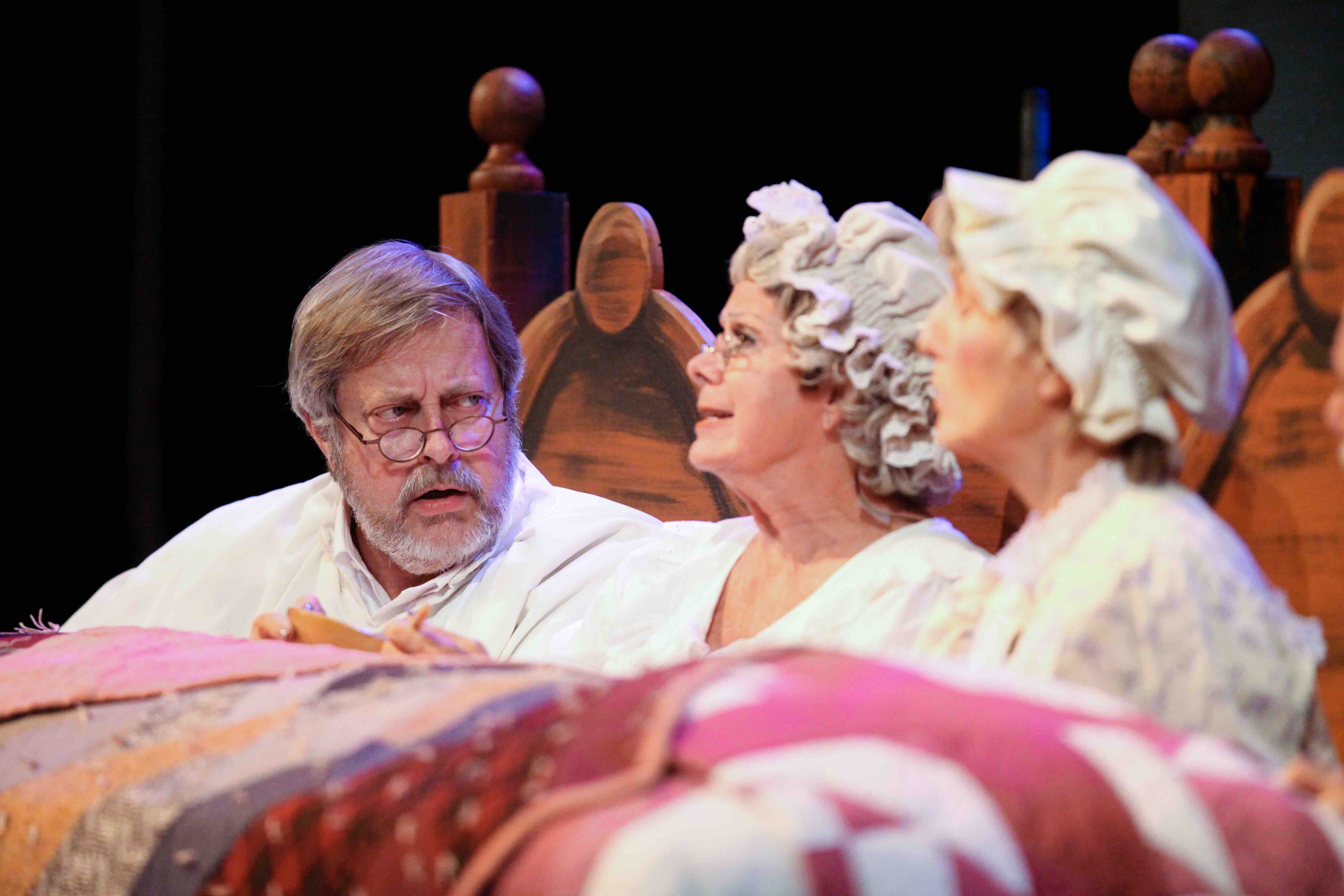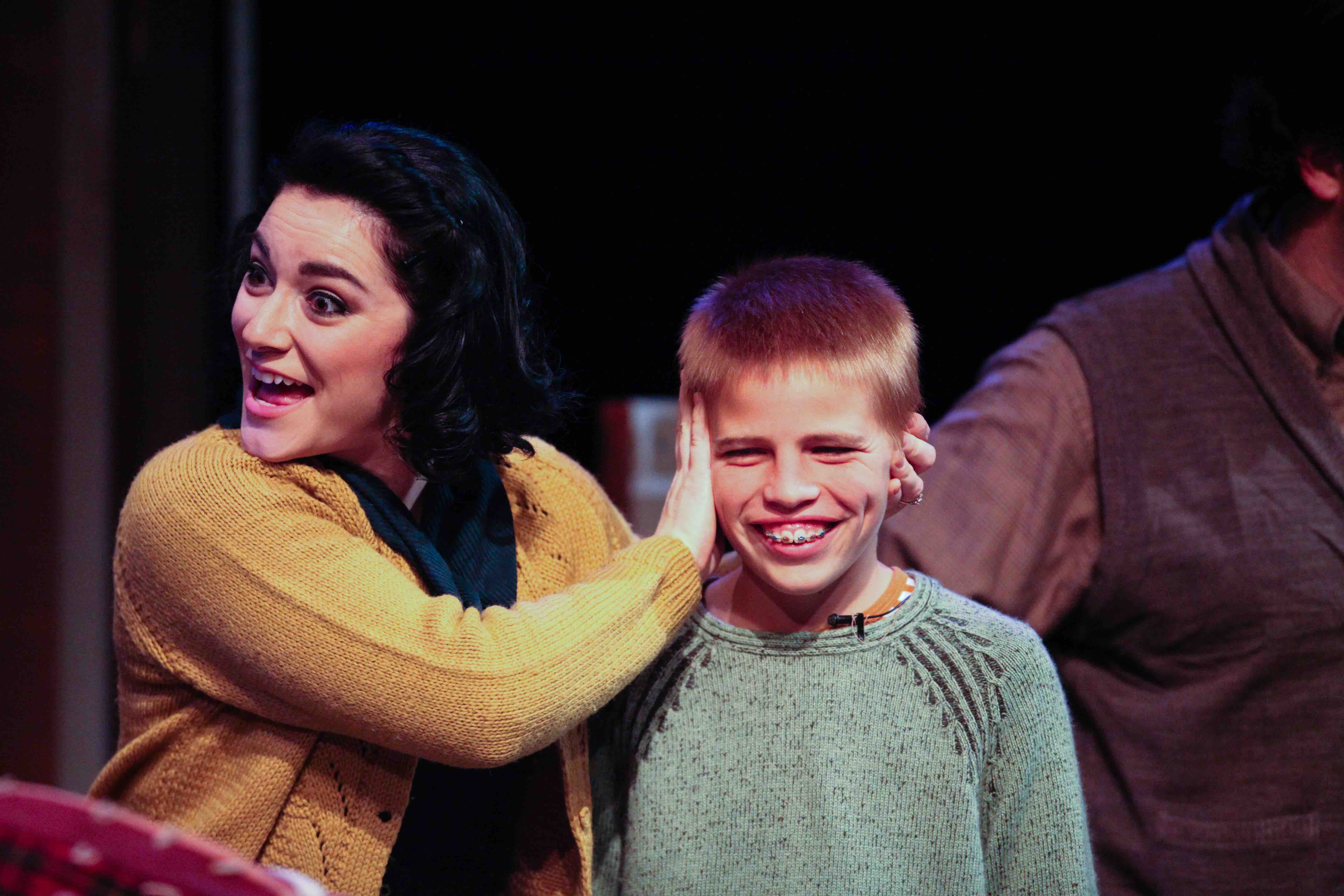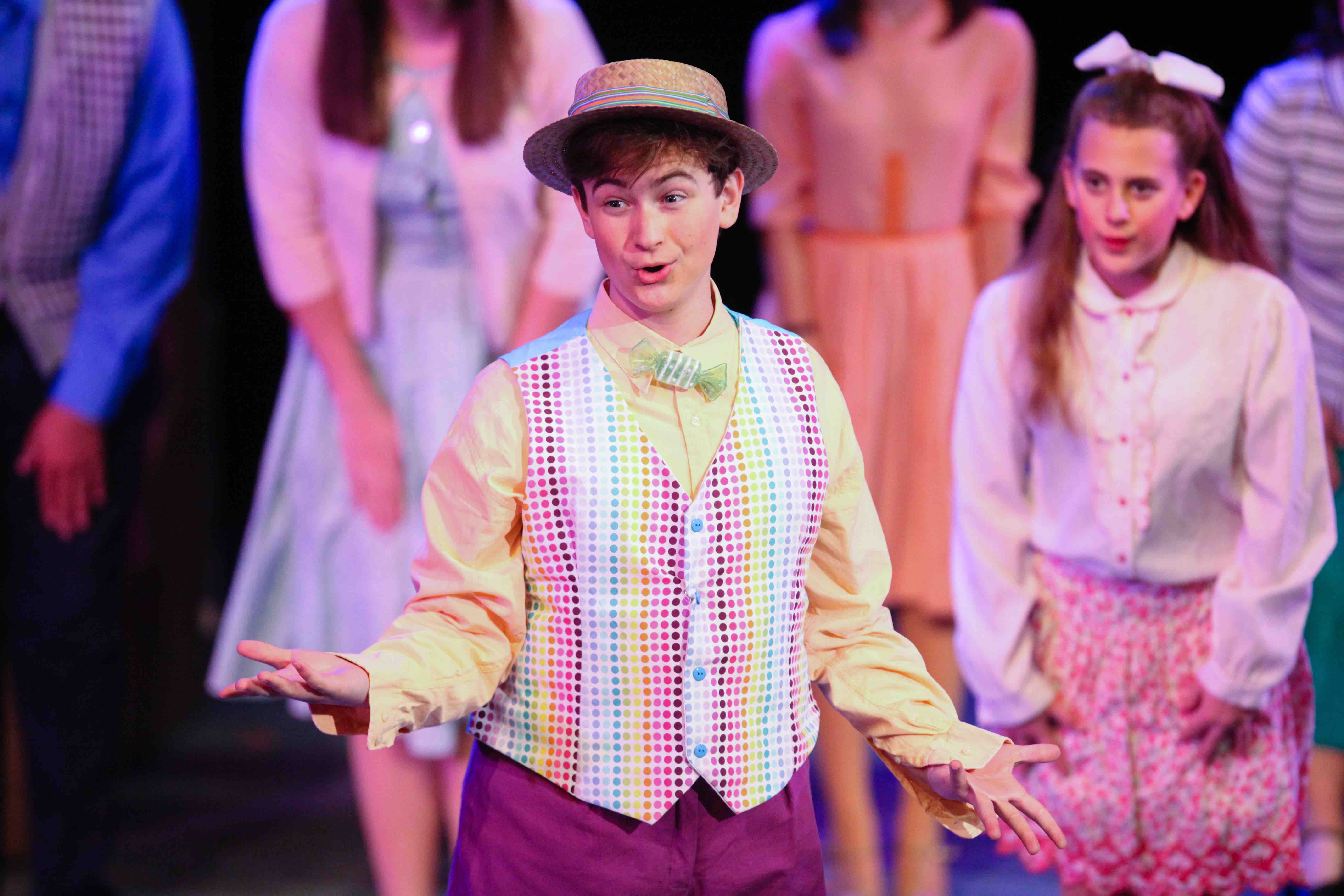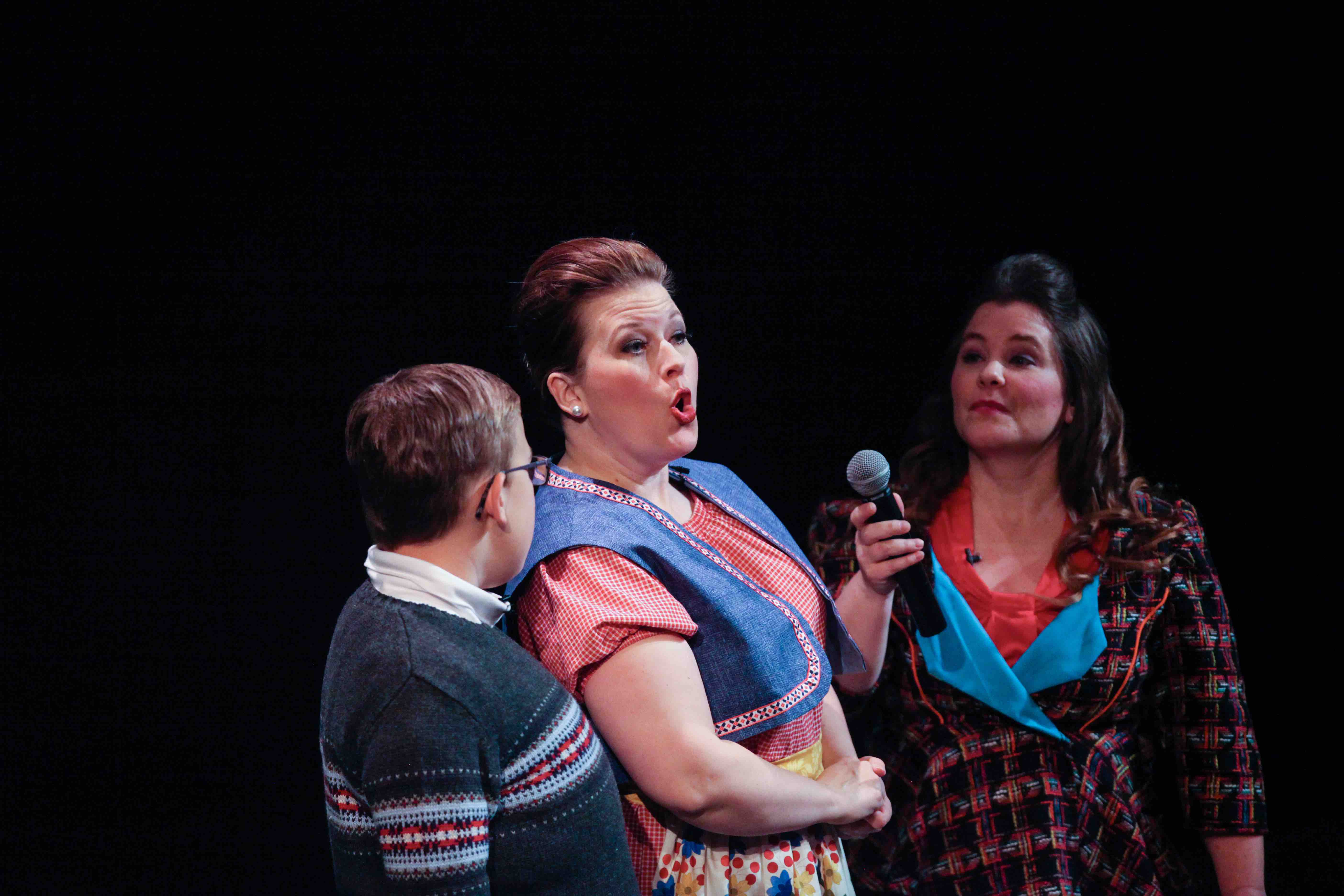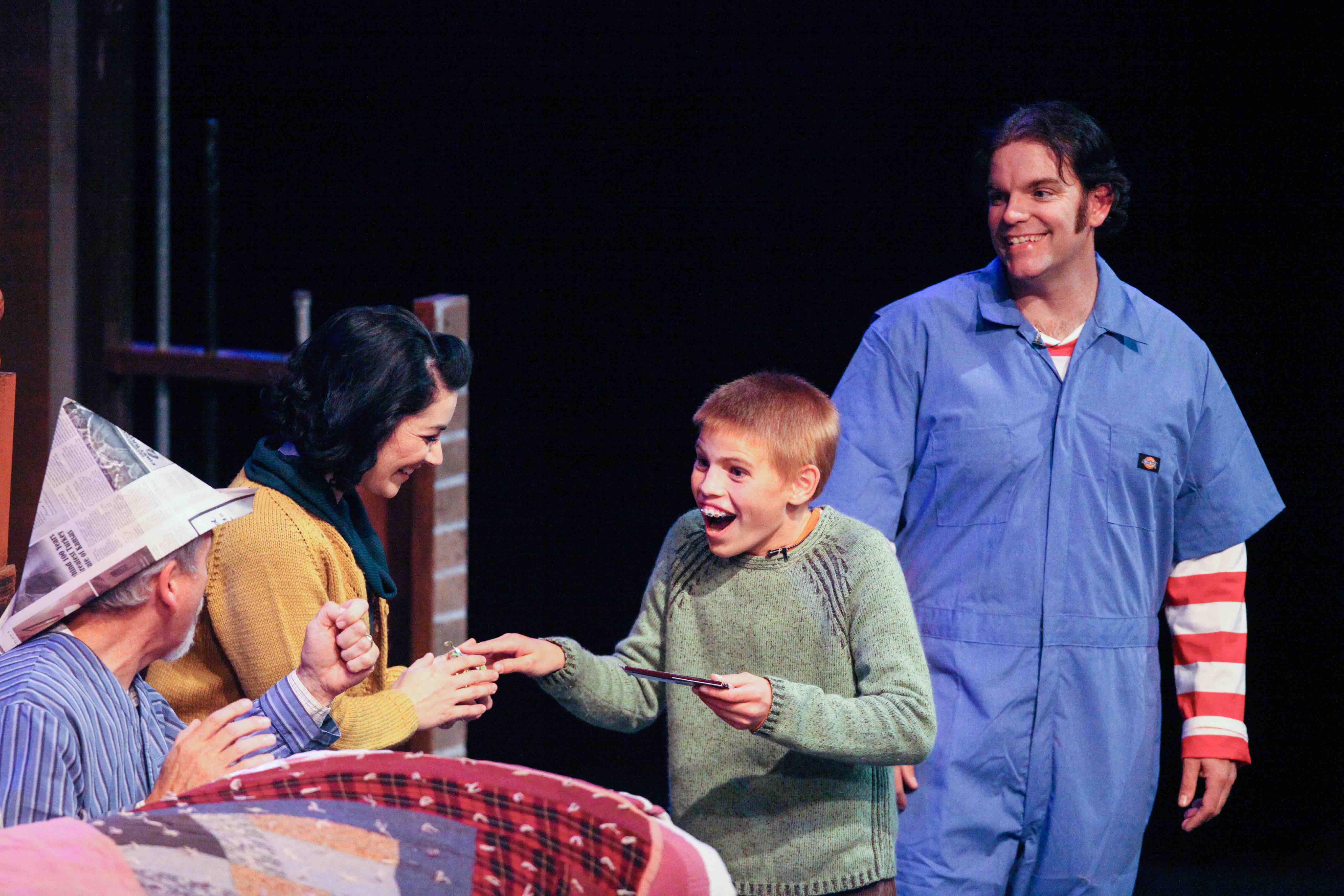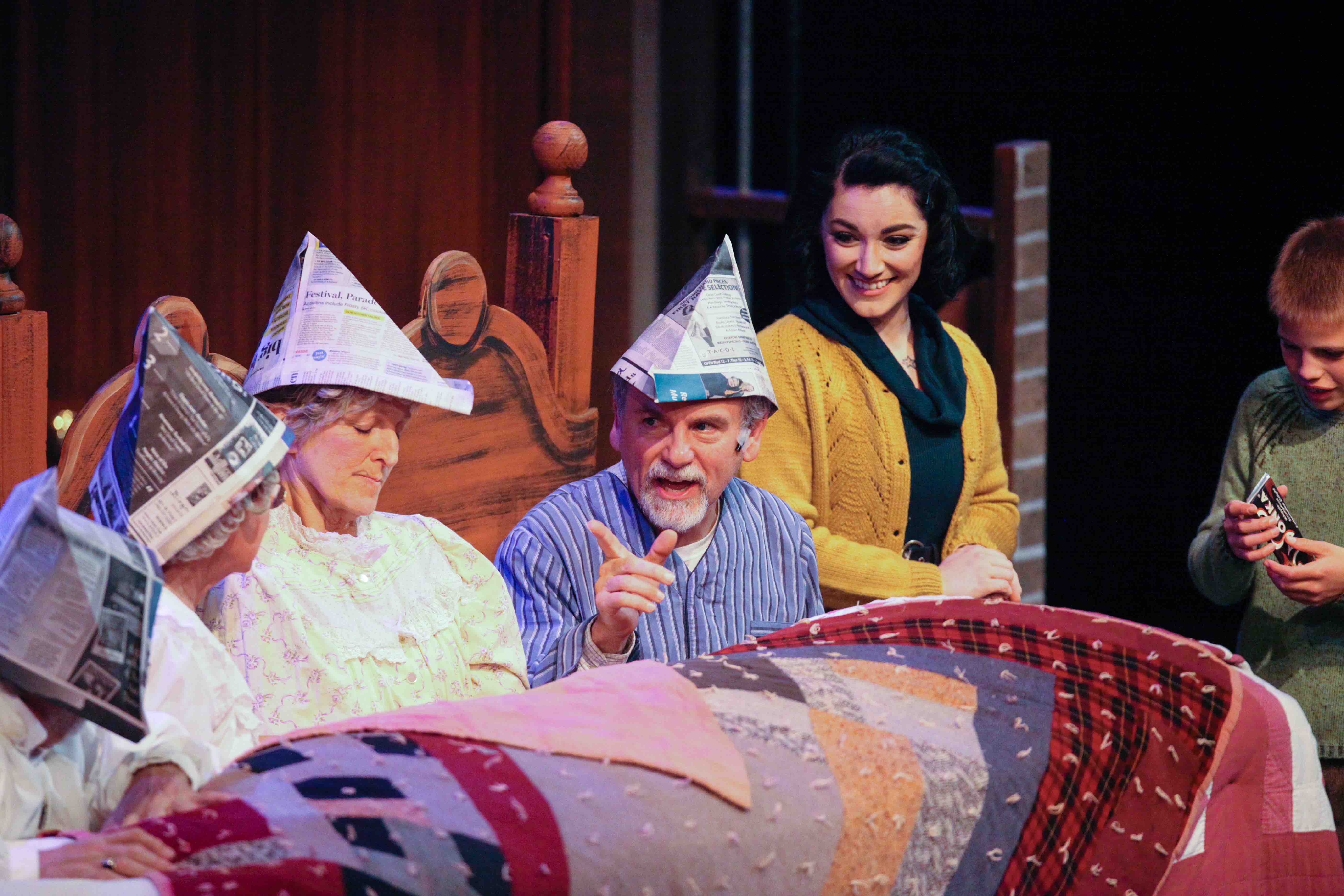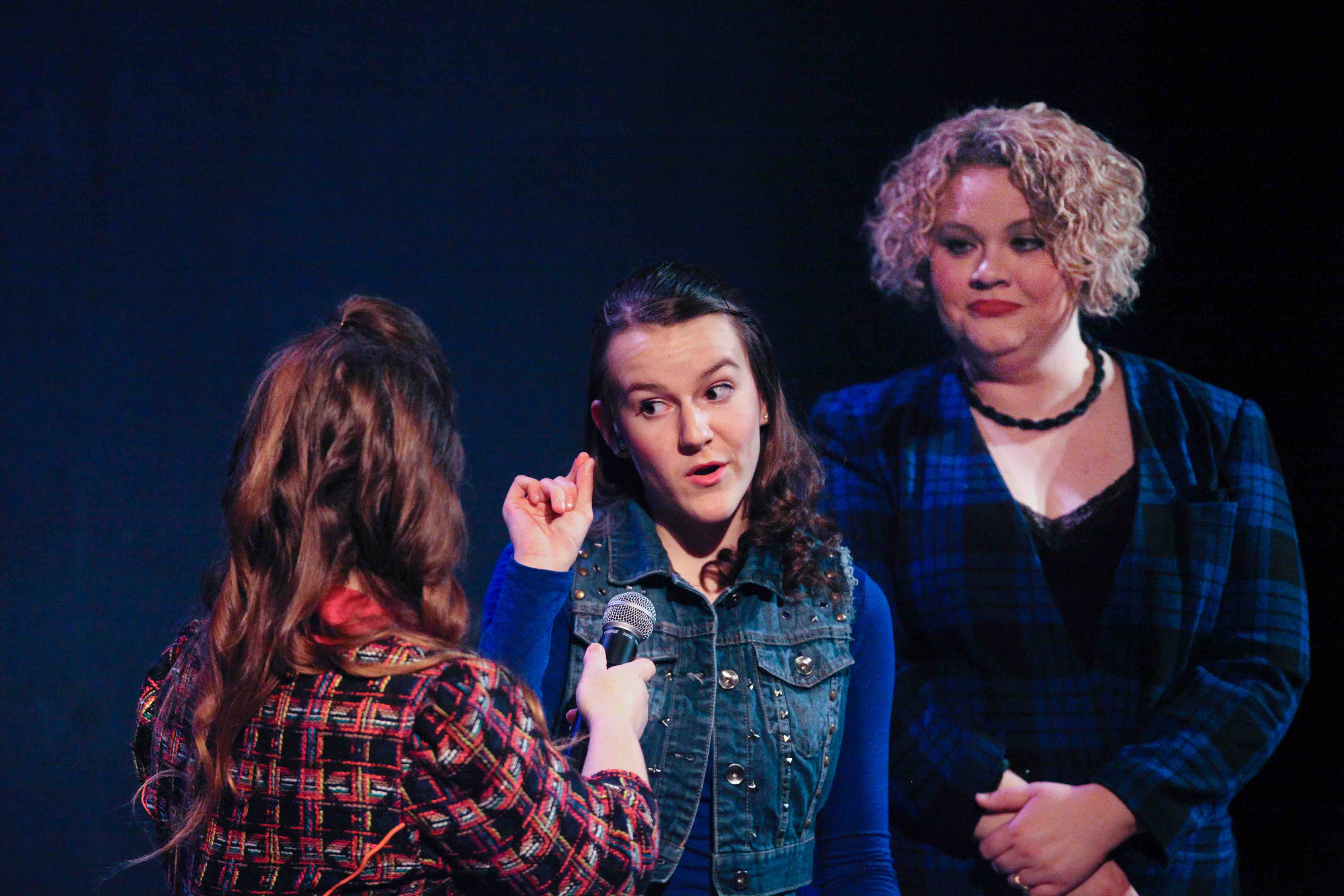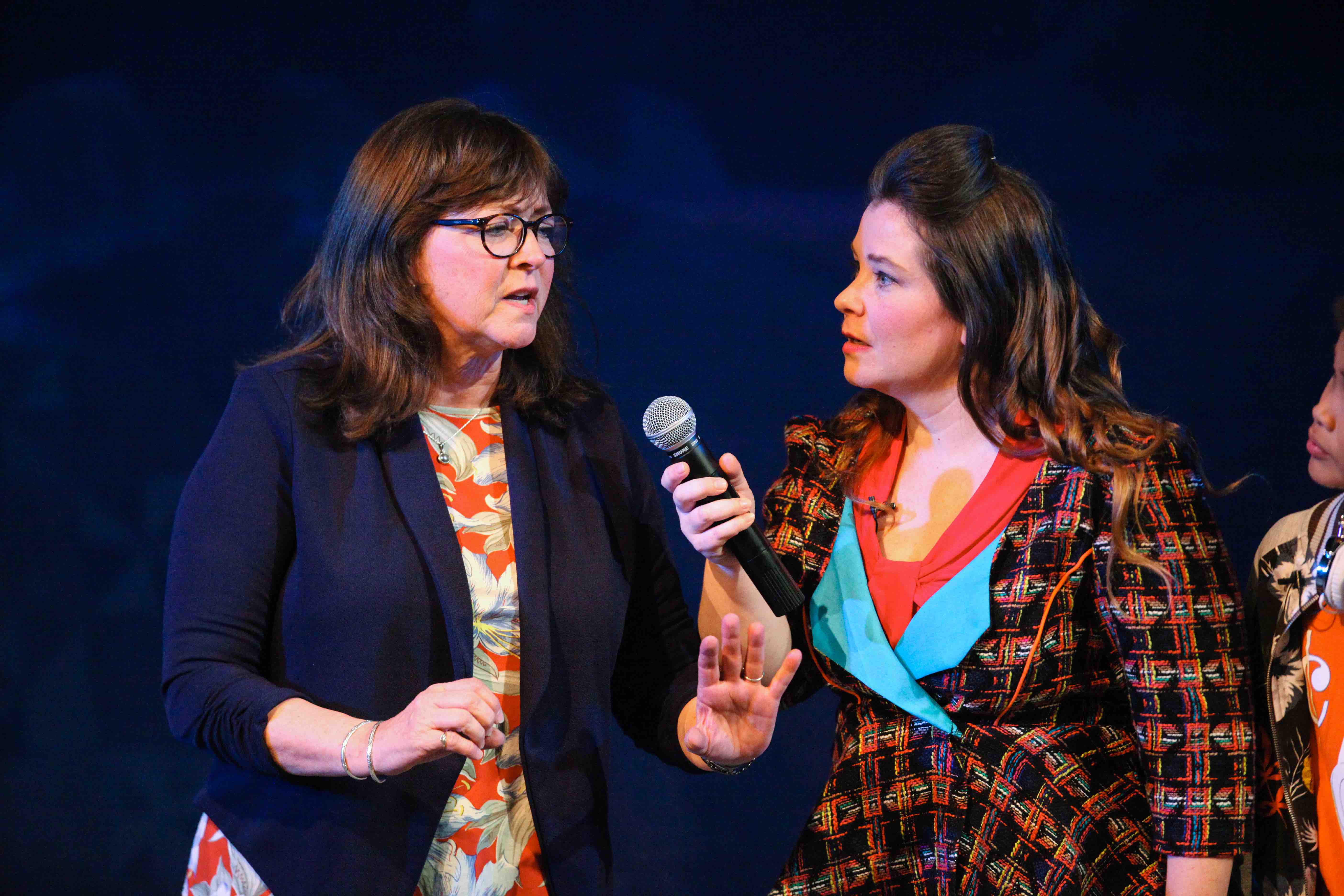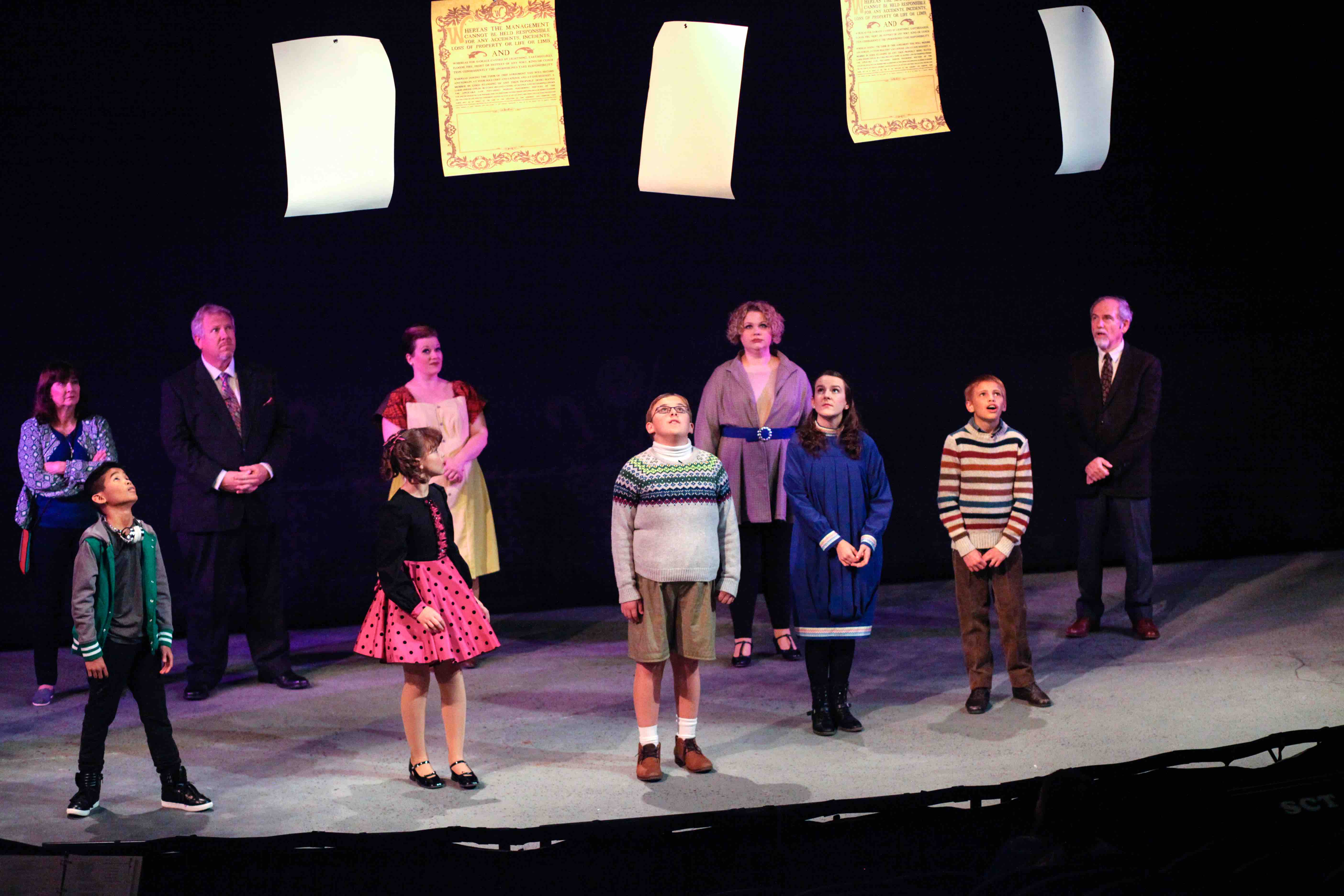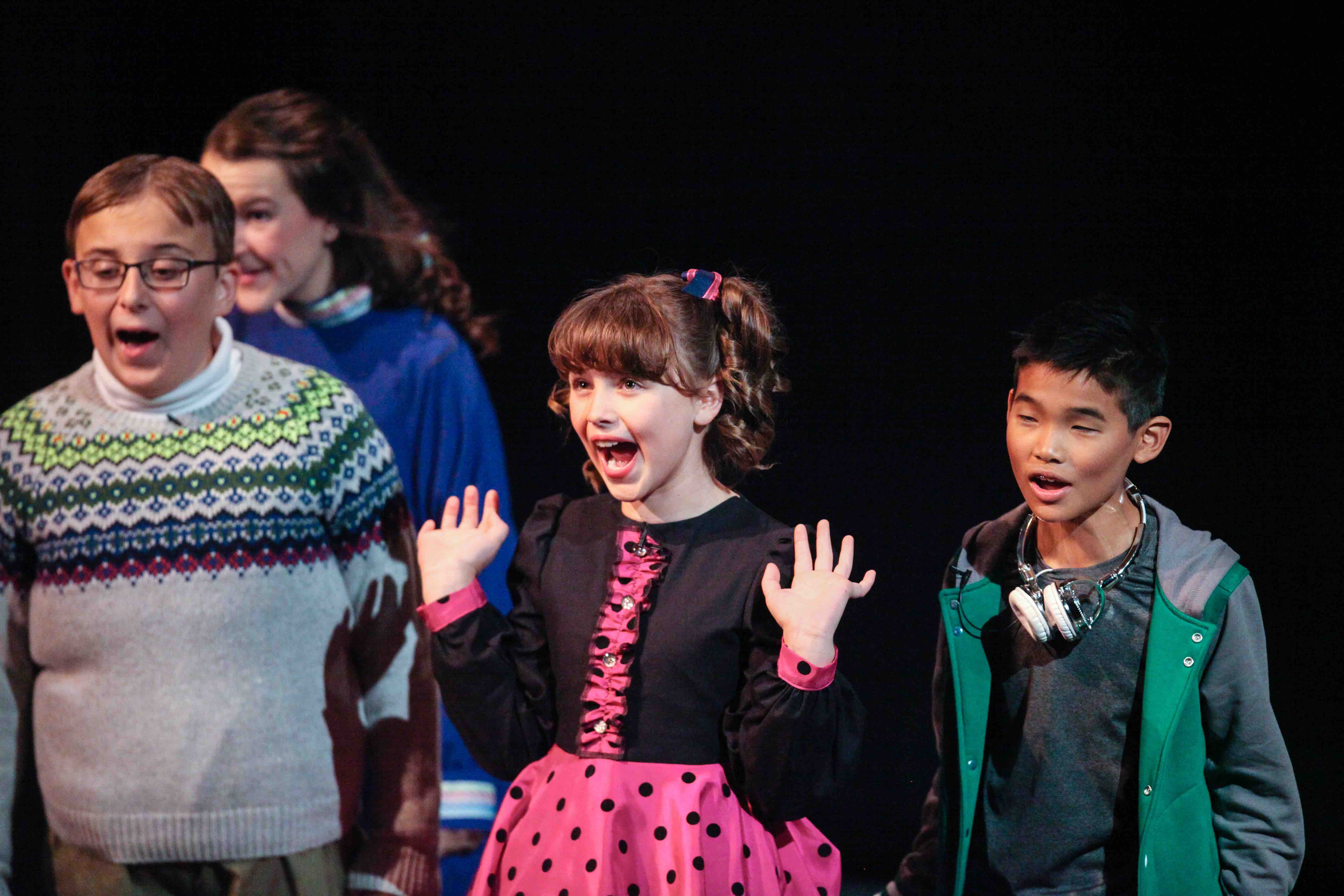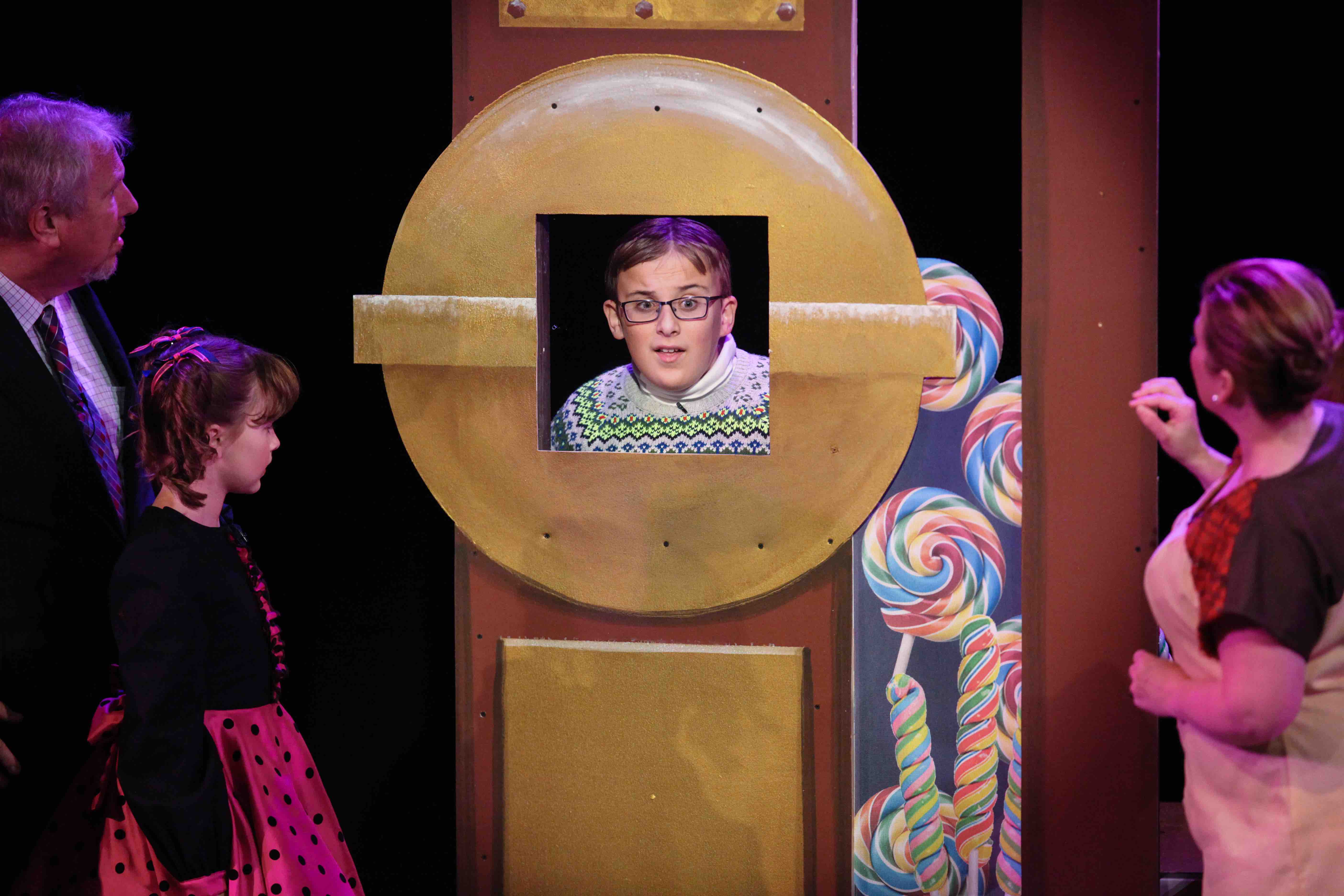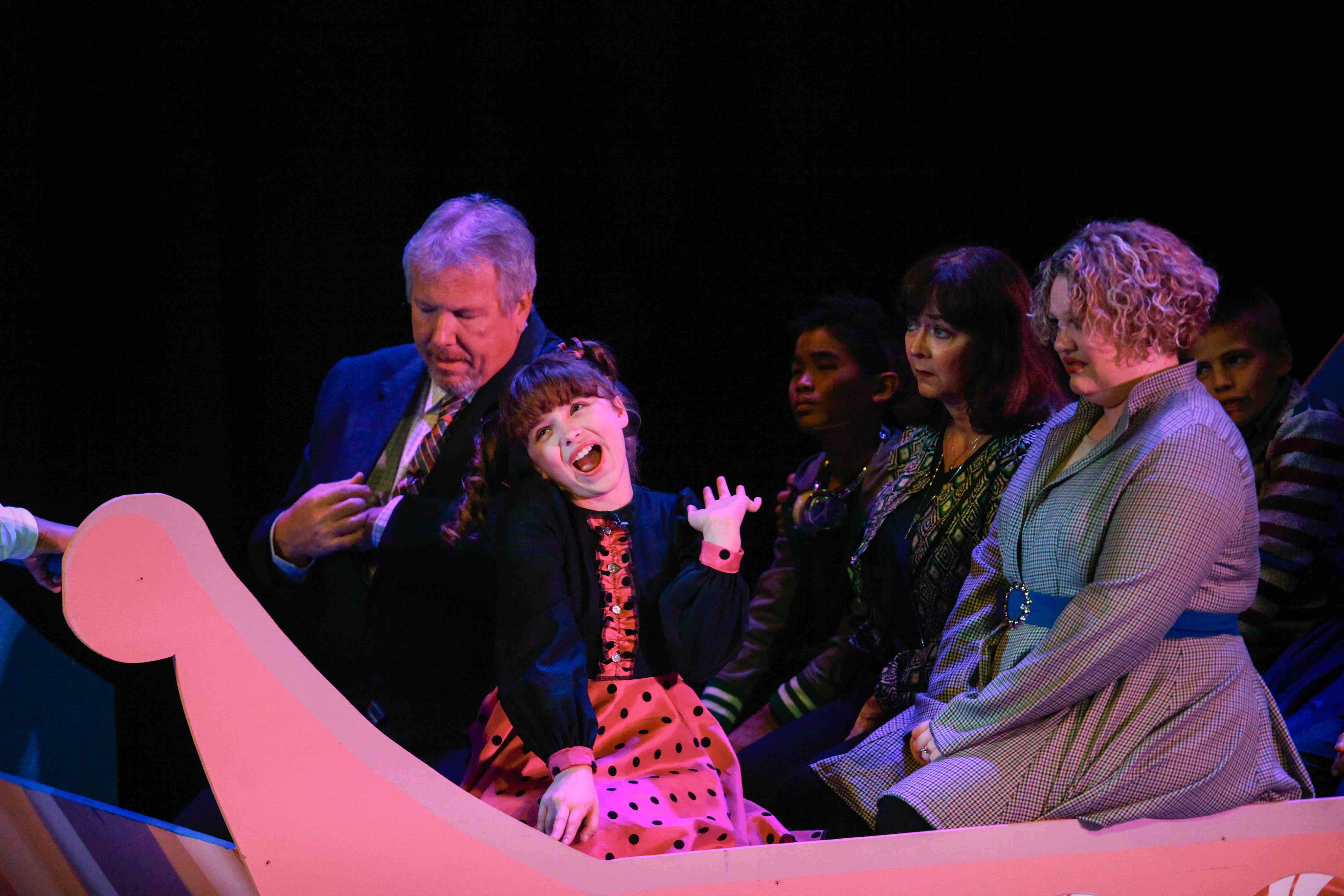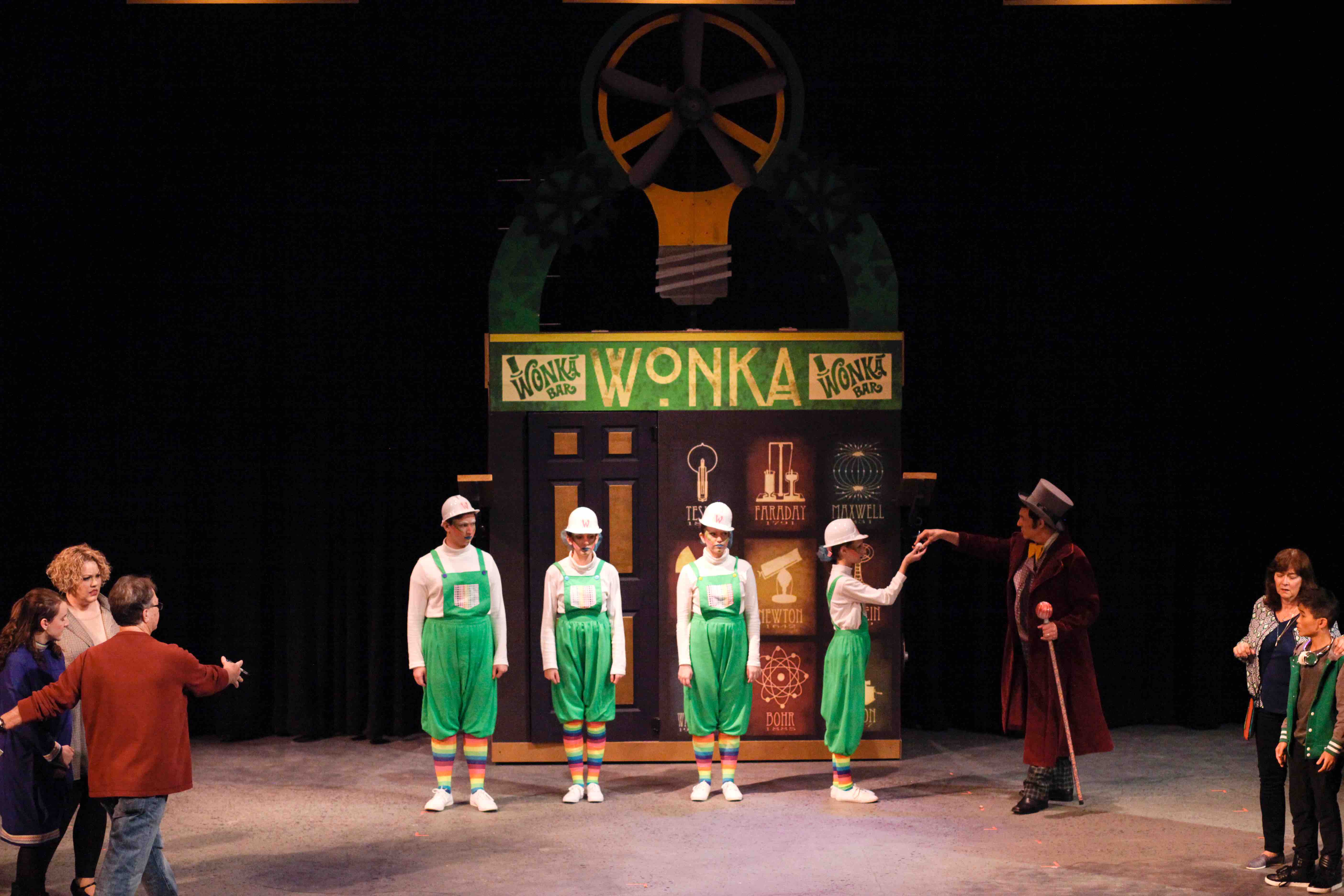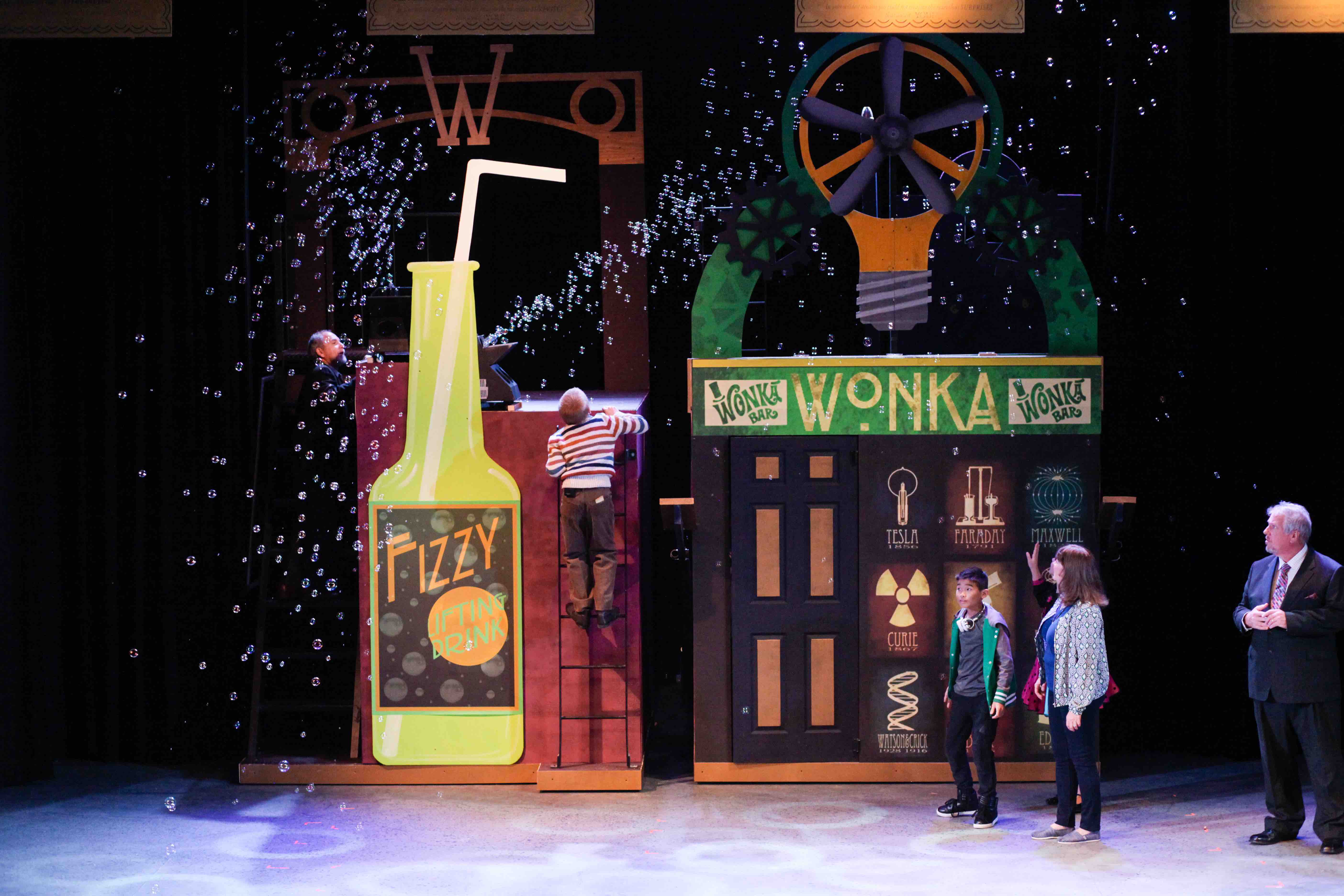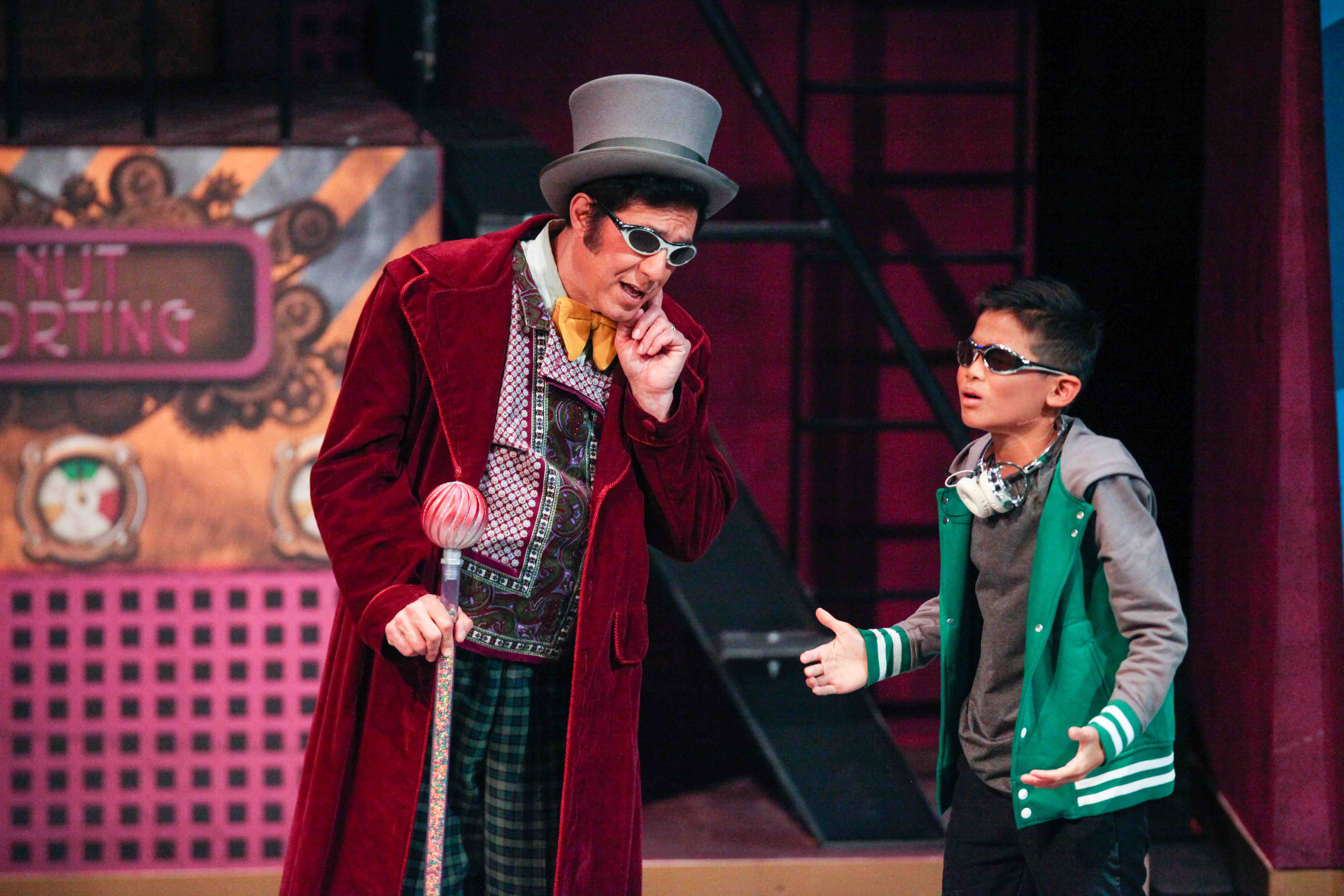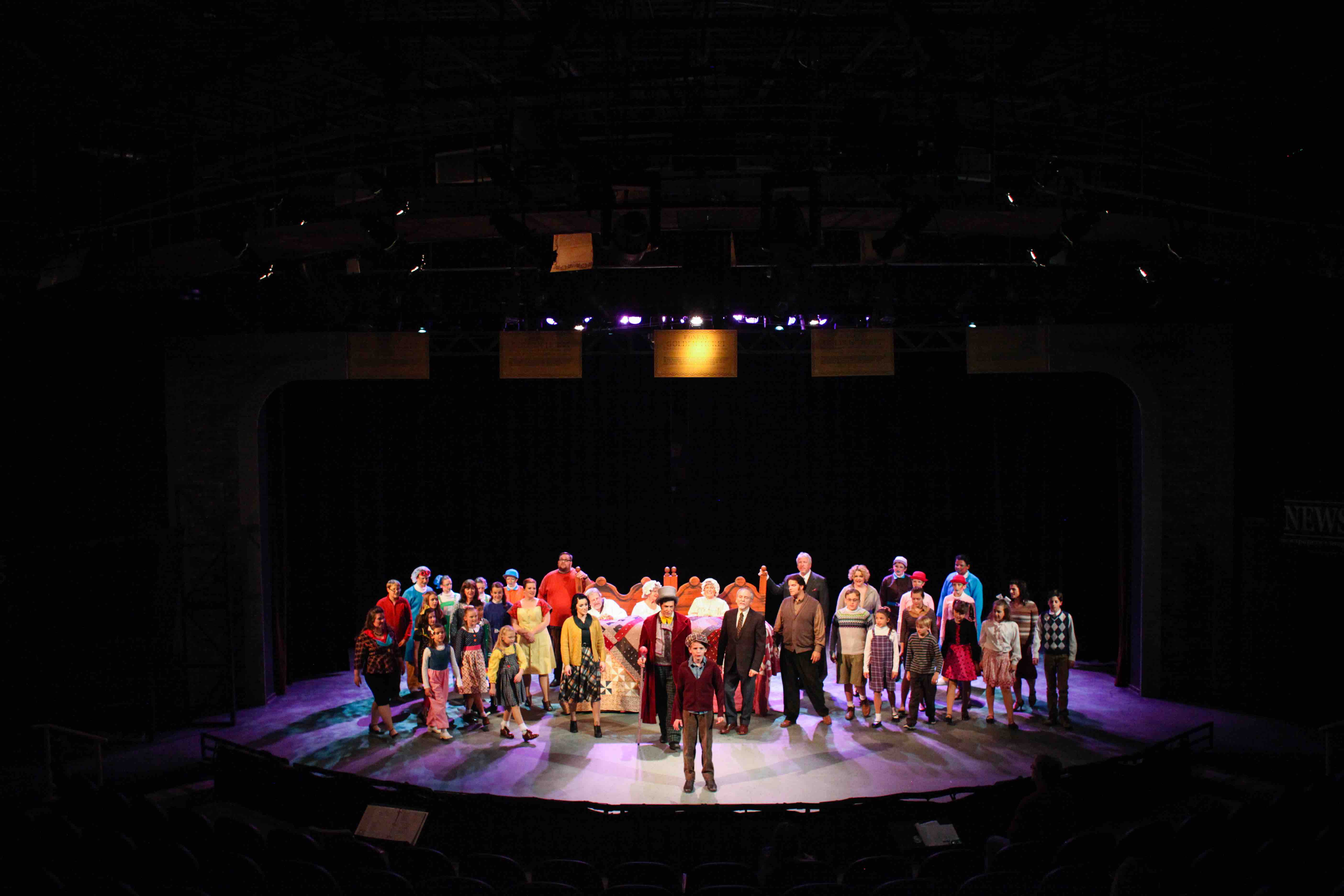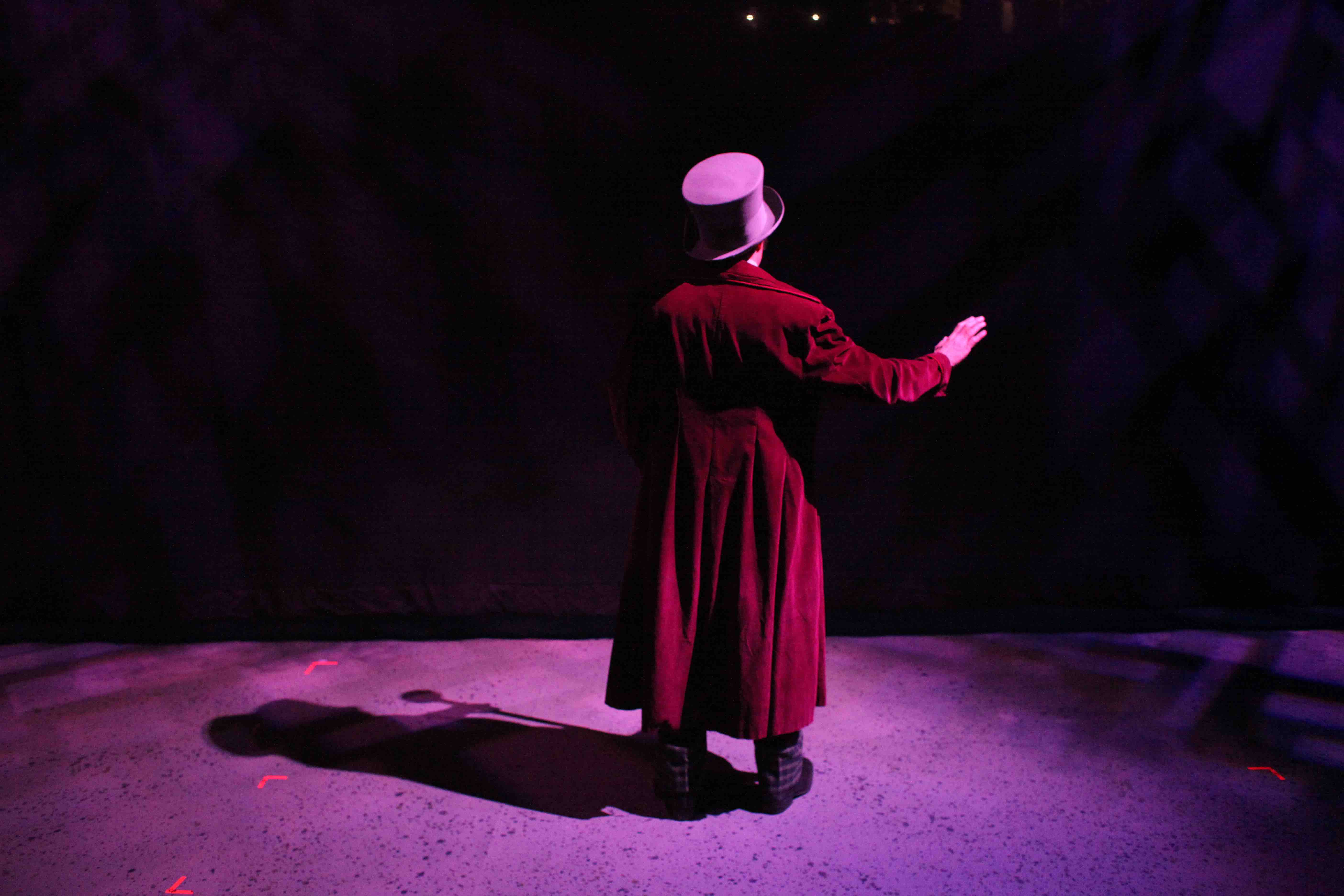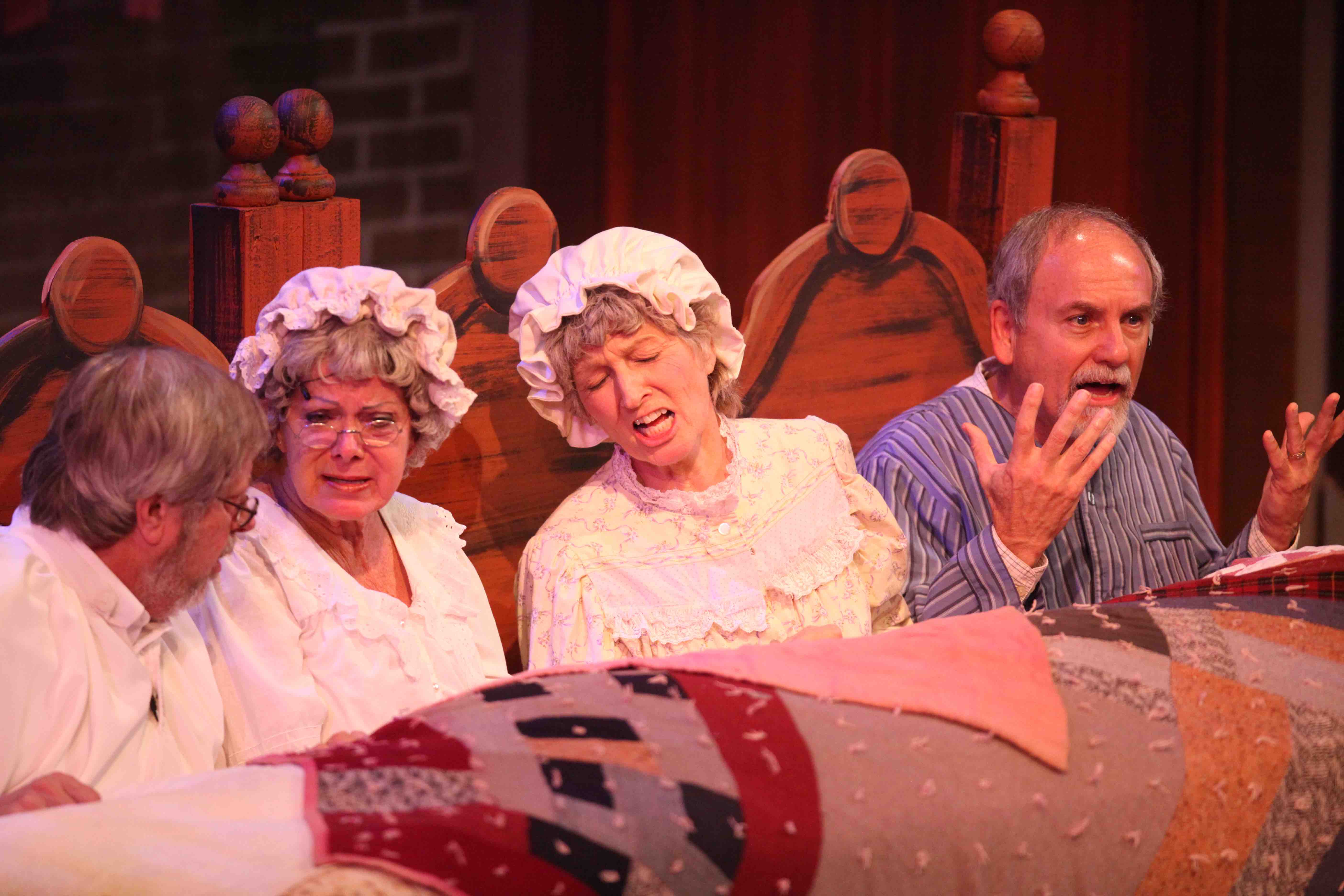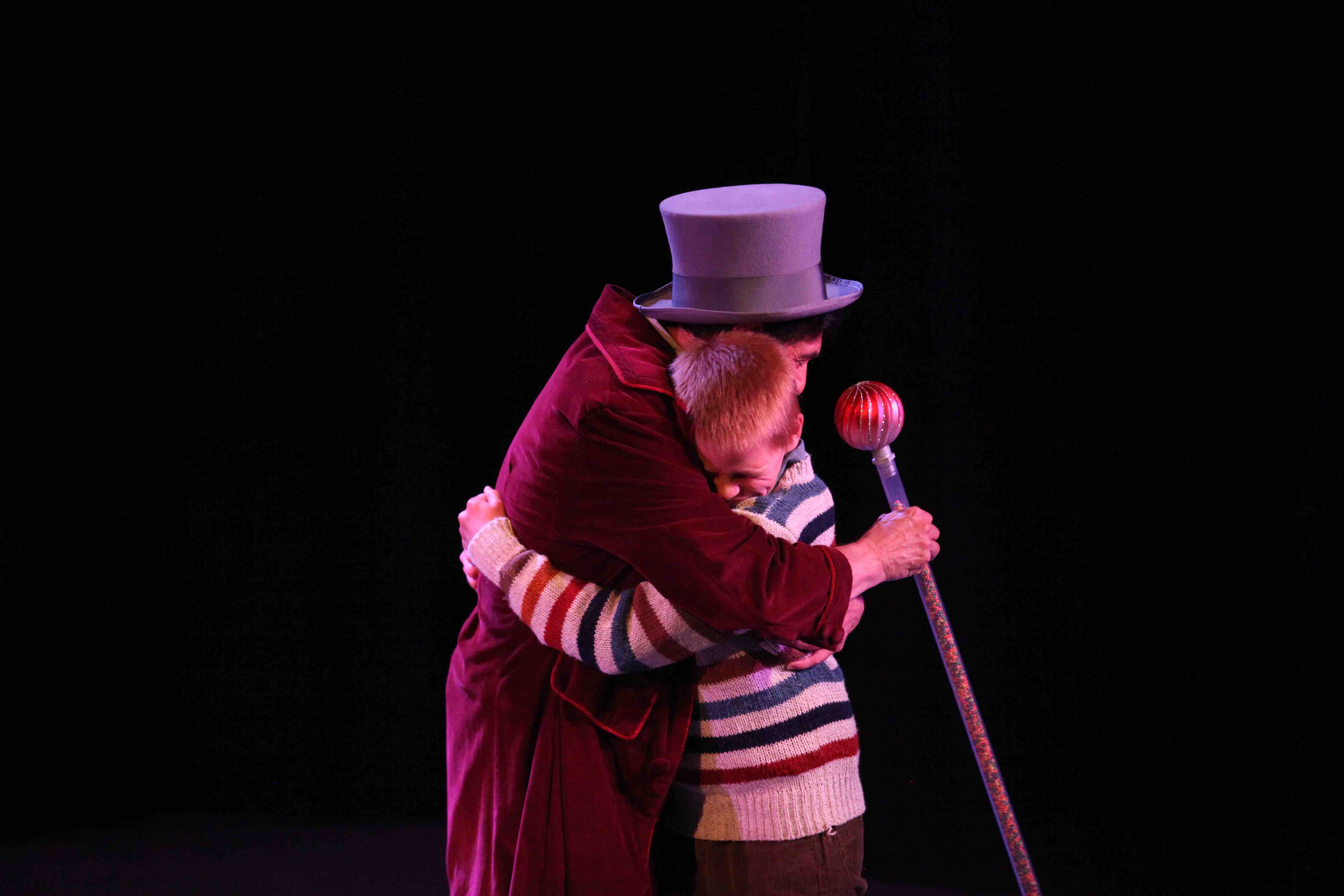 November 25 – December 11, 2016
Kephart Theatre
---
Roald Dahl's
Willy Wonka
By Leslie Bricusse and Anthony Newley
Roald Dahl's fantastical tale of the world-famous Willy Wonka and his quest for an heir comes to chocolate-covered life this holiday season!
Follow this enigmatic candy manufacturer as he stages a contest by hiding golden tickets in five of his scrumptious candy bars. Whoever comes up with these tickets will win a free tour of the Wonka factory, as well as a lifetime supply of candy. Four of the five winning children are insufferable brats, but the fifth is a likable young lad named Charlie Bucket, who takes the tour in the company of his equally amiable grandfather. The children must learn to follow Mr. Wonka's rules in the factory… or suffer the consequences.
PRODUCTION SPONSORED BY SUNFLOWER BANK  |  ORCHESTRA SPONSORED BY EDWARD JONES
Willy Wonka: Joe McMurray
Candy Man: Nelson Gutsch
Penelope Trout: Tonia Carr
Charlie Bucket: Karson Pihl
Mrs. Bucket: Elizabeth-Ali Schade
Mr. Bucket: John Hendrick
Grandma Josephine: Twila Schneiders
Grandma Georgina: Jean Boardman
Grandpa Joe: David Morris
Grandpa George: Bob Jones
Augustus Gloop: Treyton Sutton
Mrs. Gloop: Cathie Norris
Veruca Salt: Harper Johnston
Mr. Salt: Steve Stockham
Mike Teavee: Braeden Jackson
Mrs. Teavee: Pam Jones
Violet Beauregarde: Ellie Flynn
Mrs. Beauregarde: Kat Shaft
Avery Smith
Abby Russell
DJ Chaput
Moses Brown
Anna Gutierrez
Nelson Gutsch
Emma Kinkelaar
Madeline Paradis
Sheri Albright
Violet Arb
Alexia Berry
Kieran Boeger
Leighton Cline
Jeff Ebel
Will Ebel
Callan Hall
Camille Morris
Isaac Morris
Brynn Shaft
Libby Smith
Savannah Sutton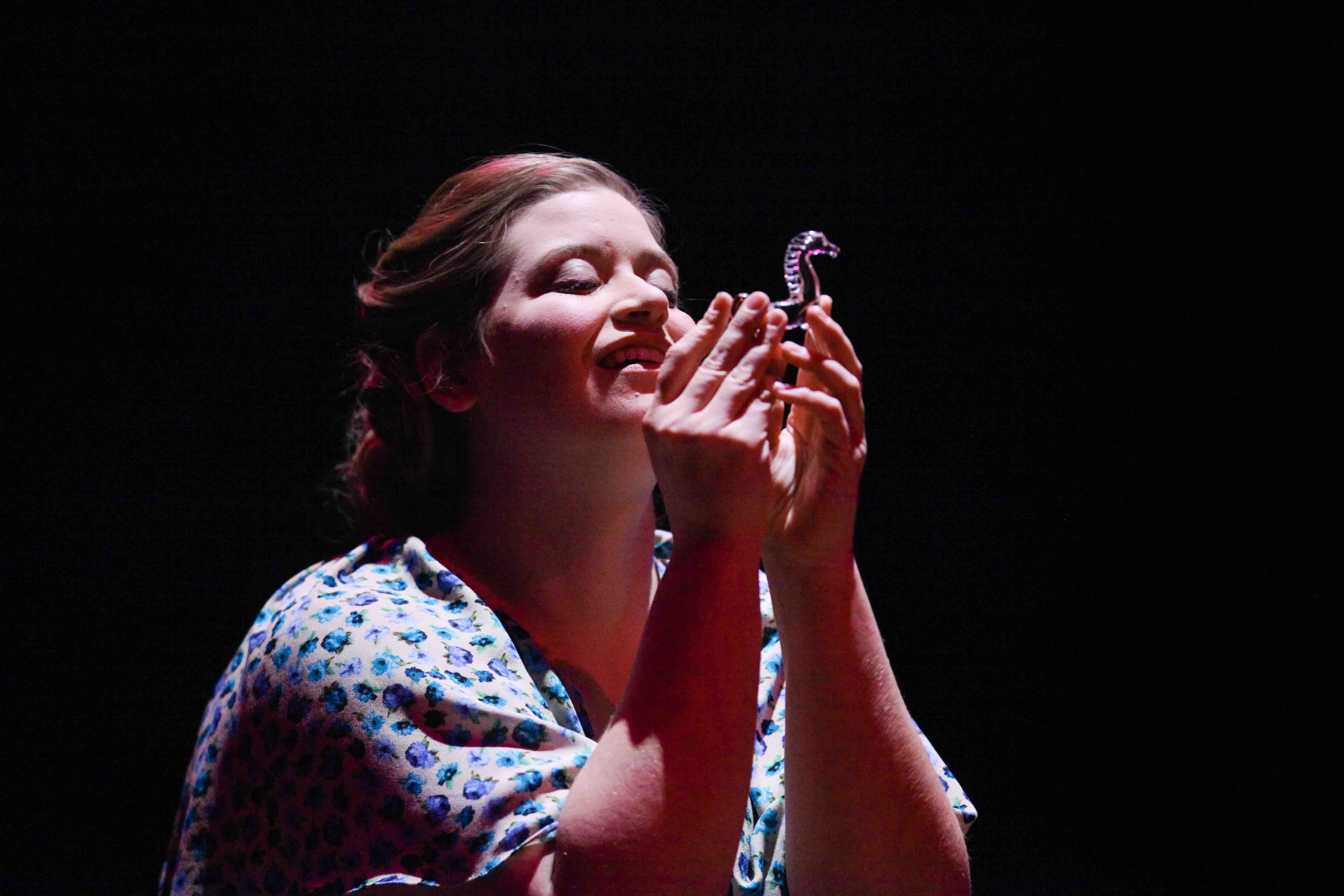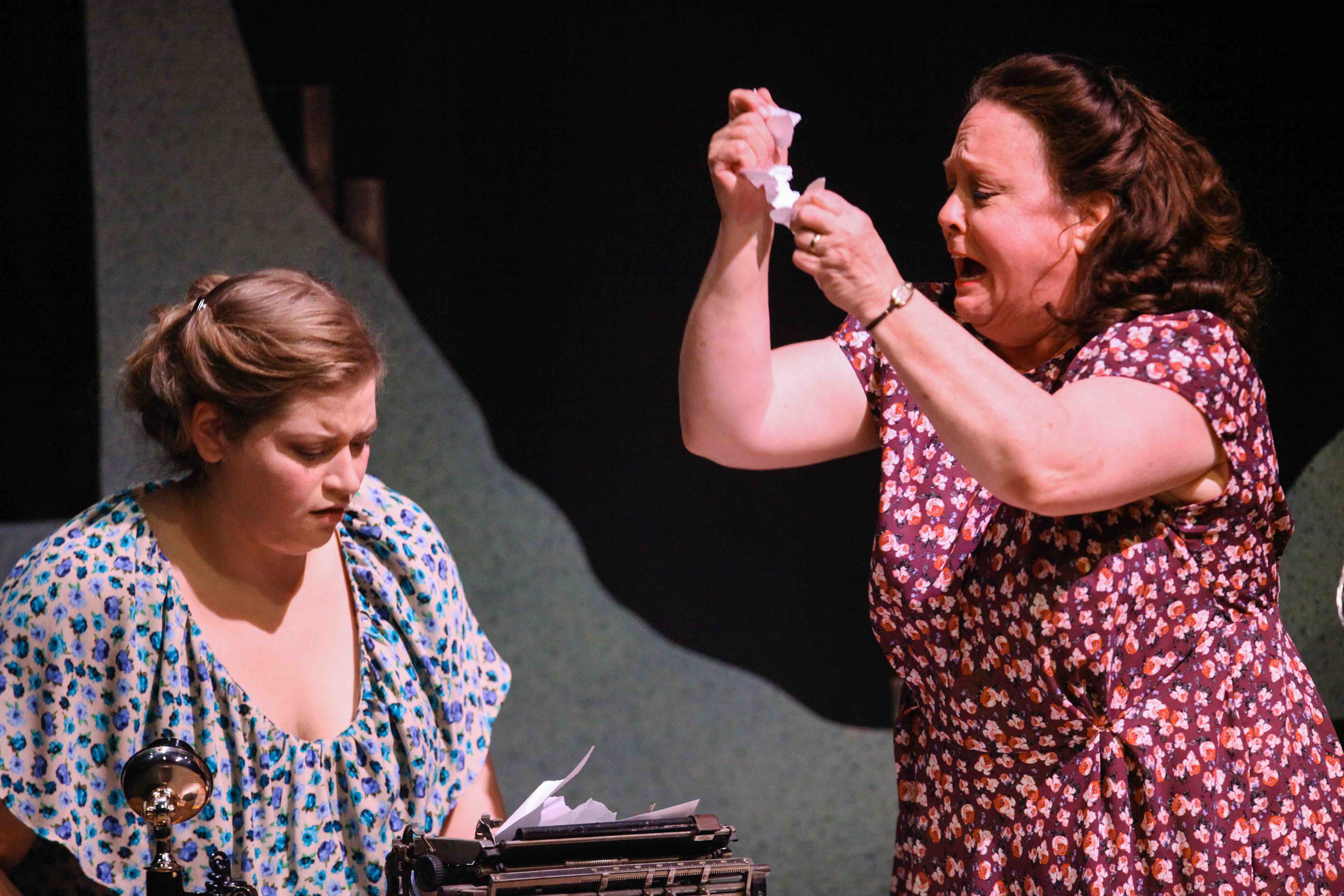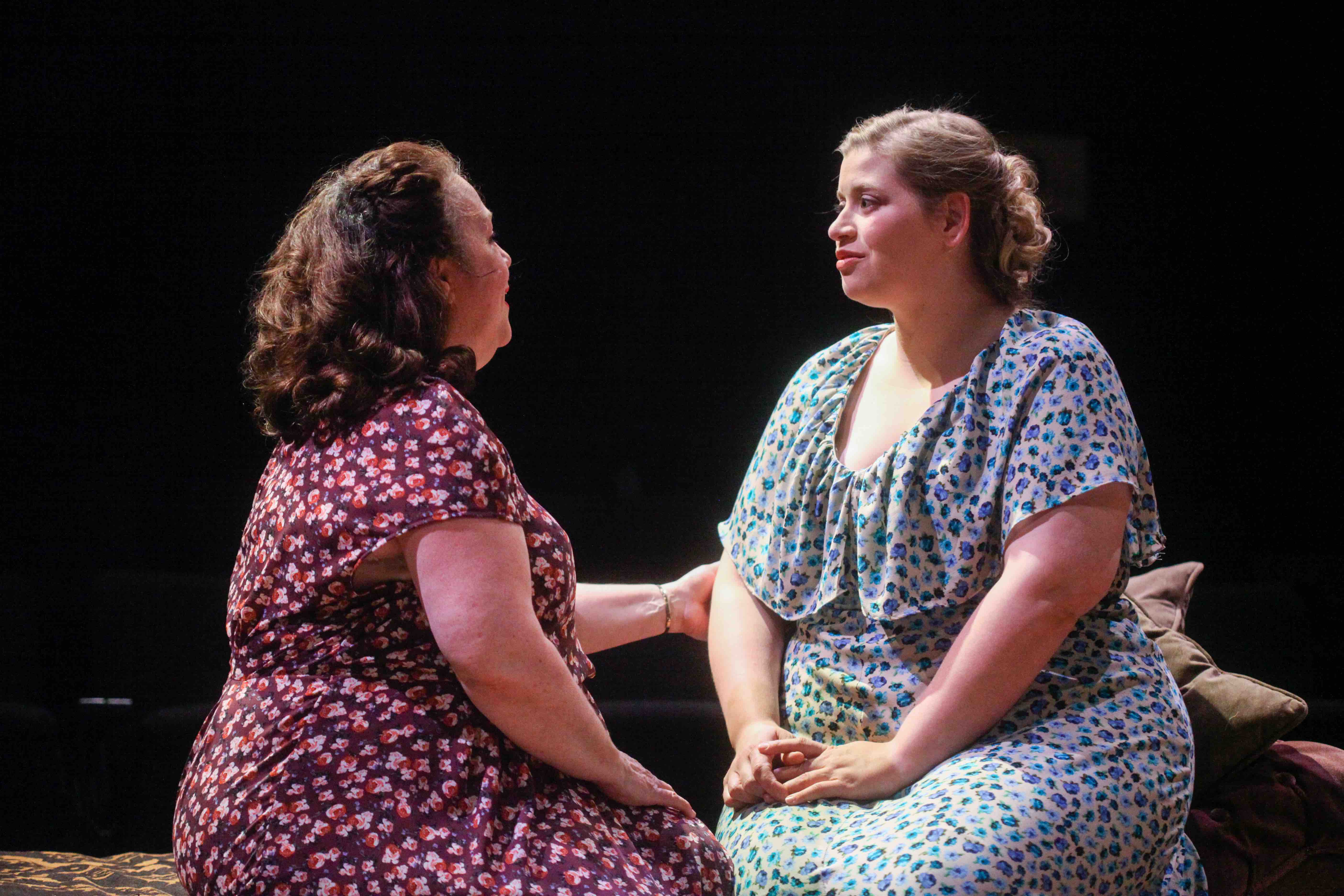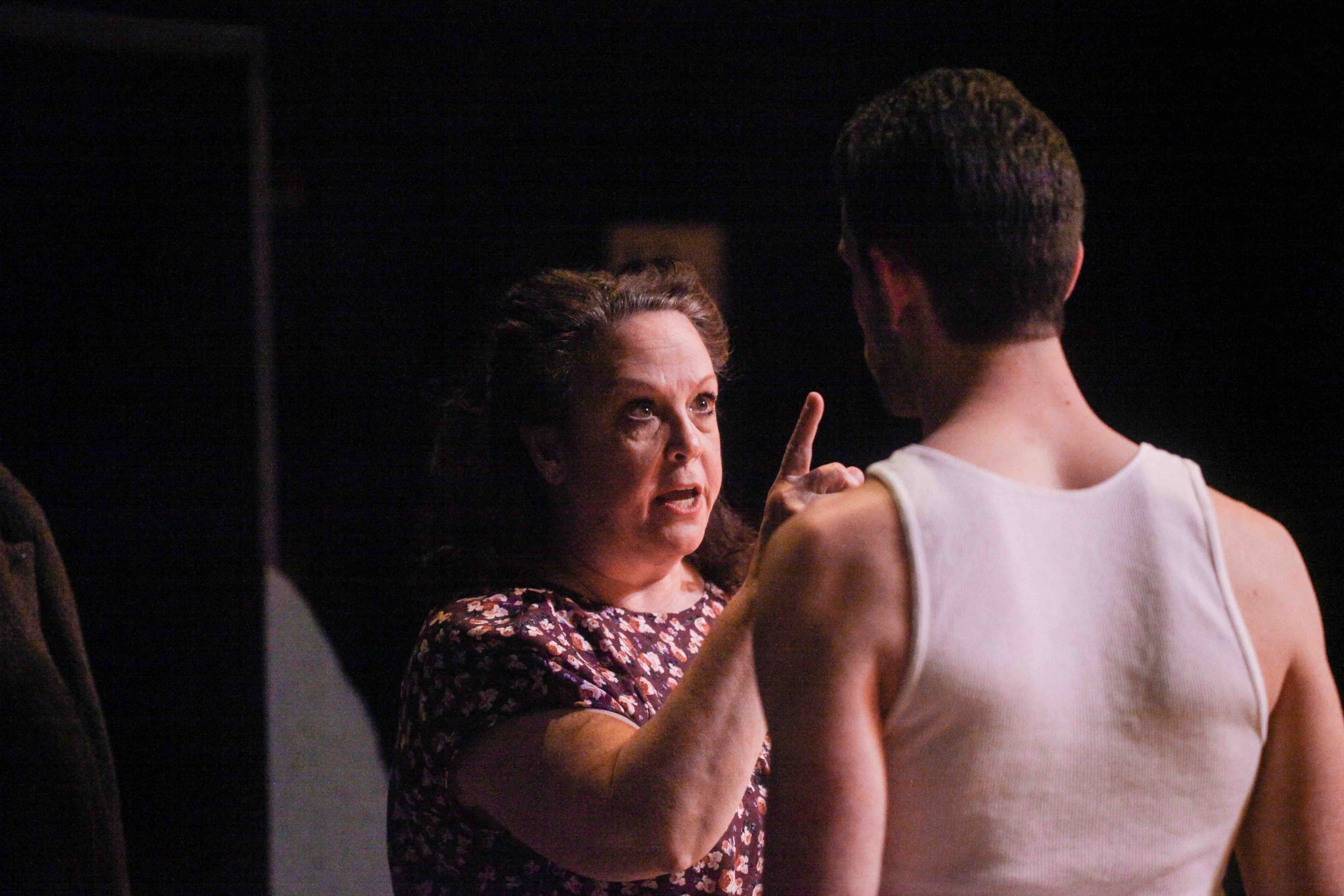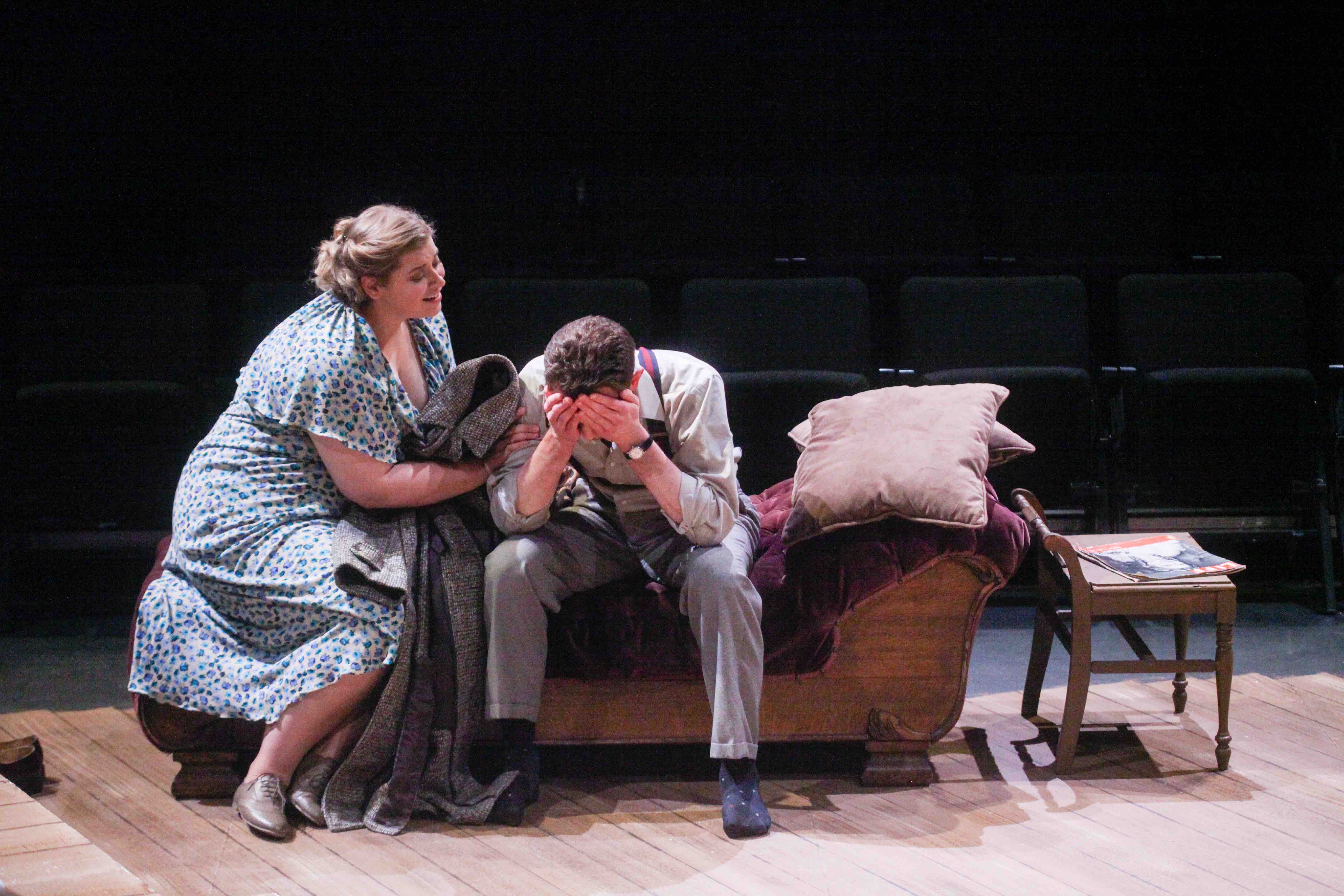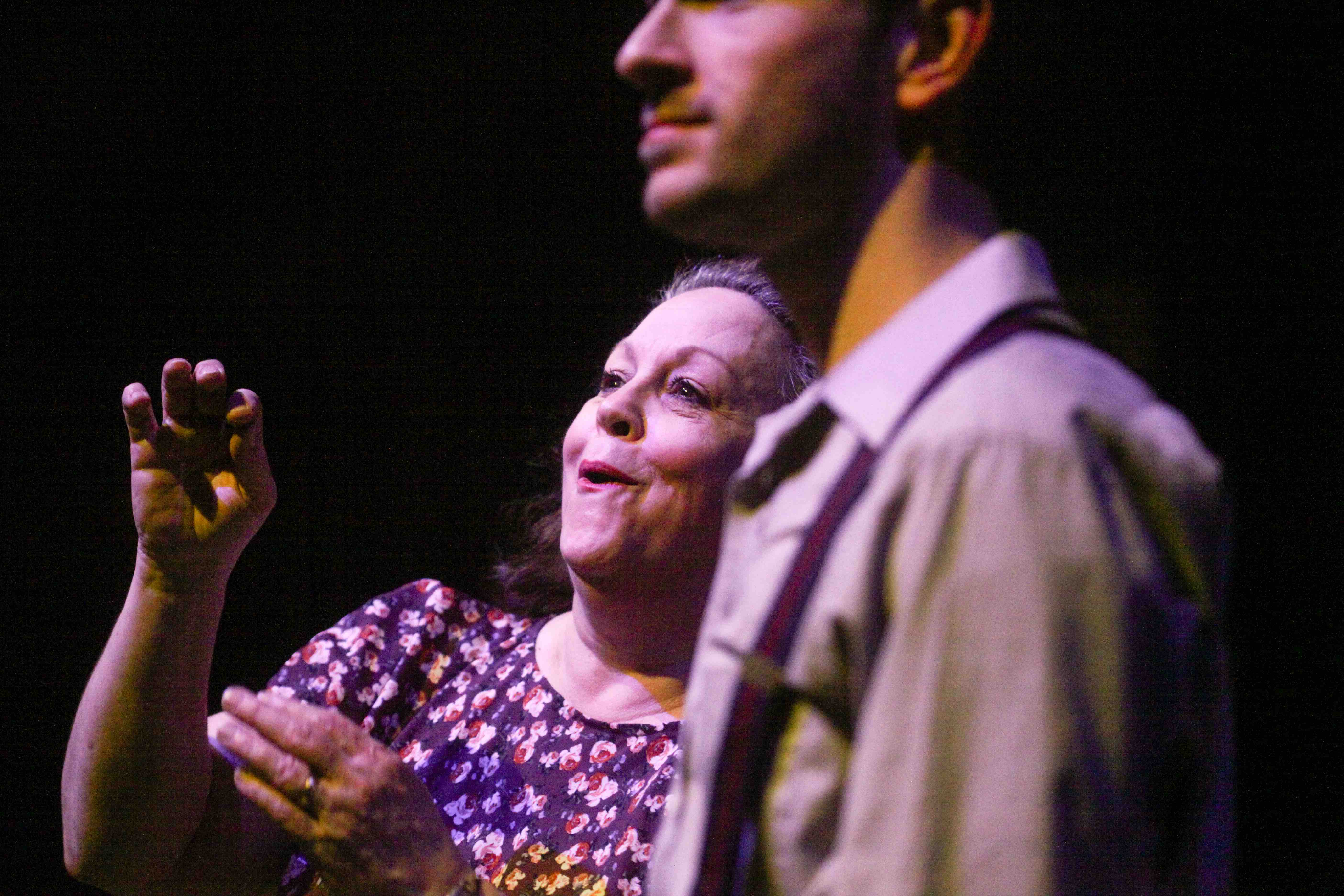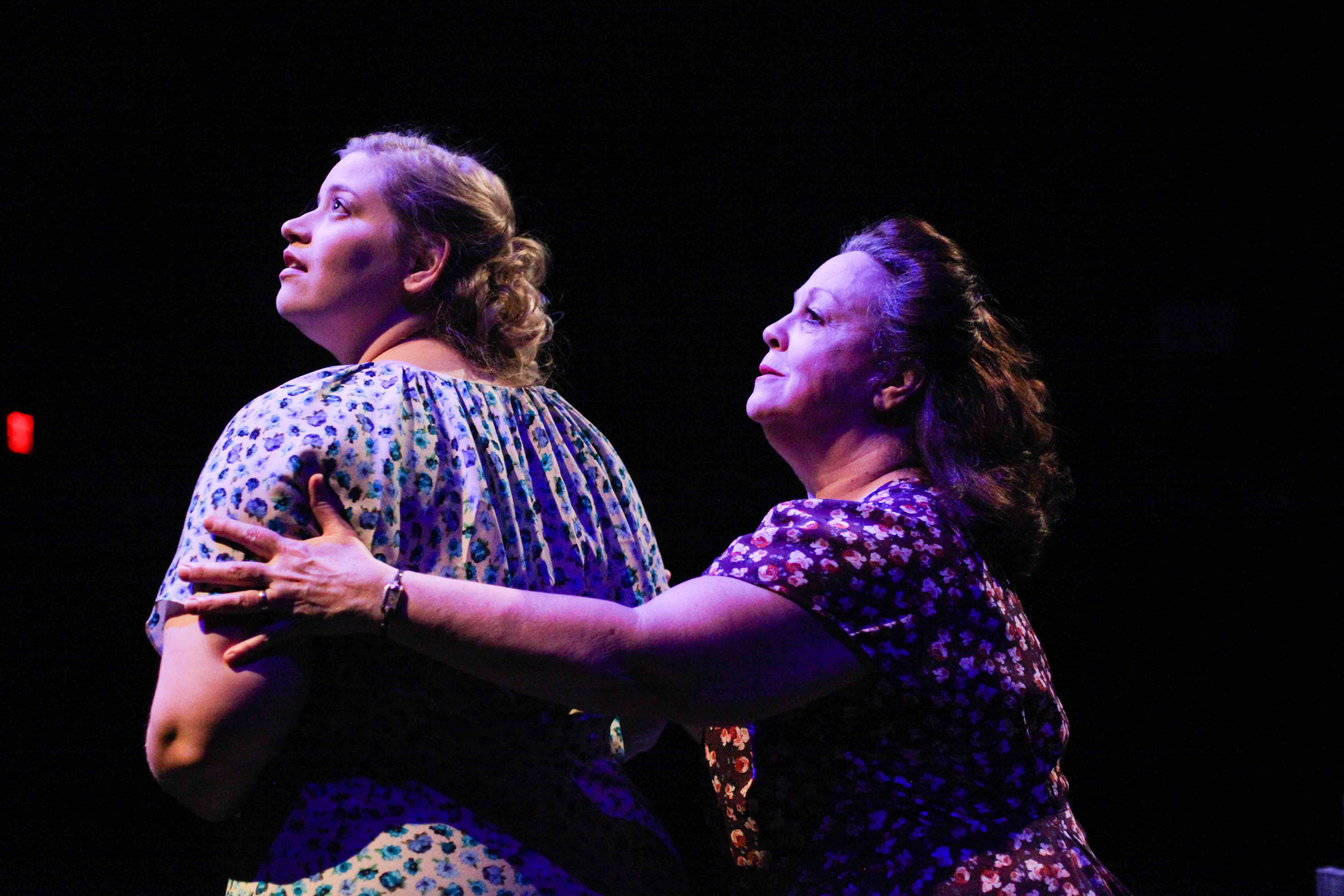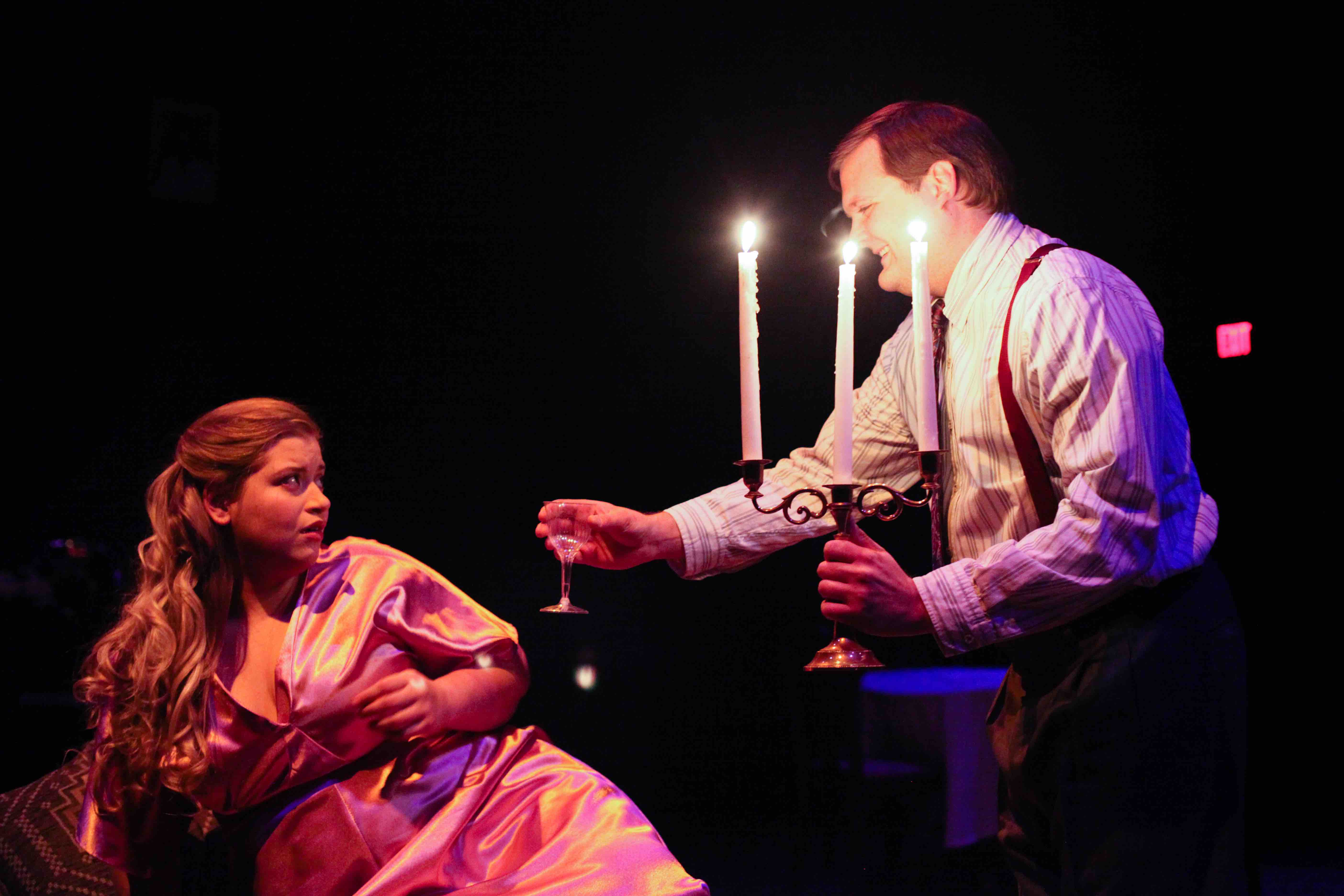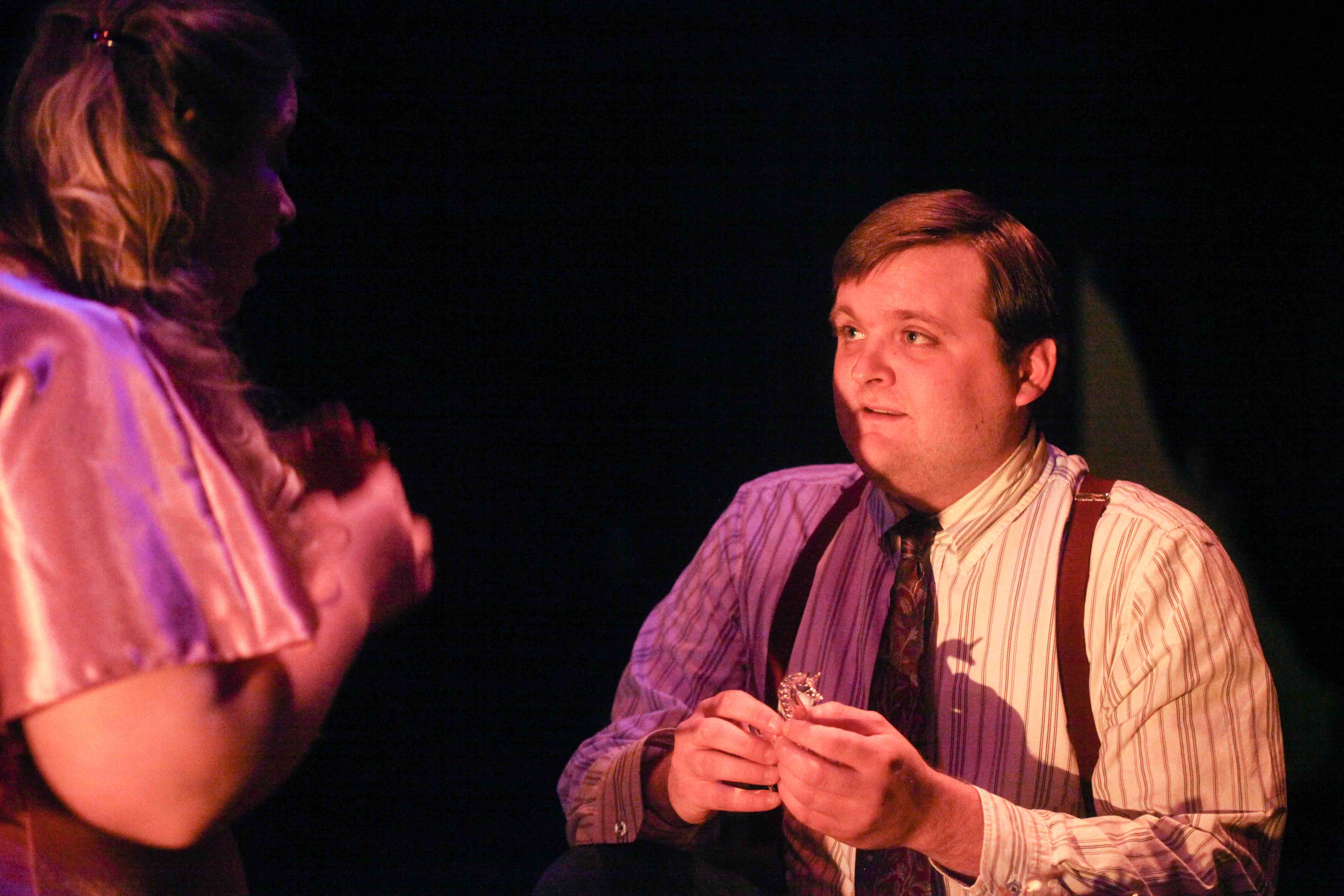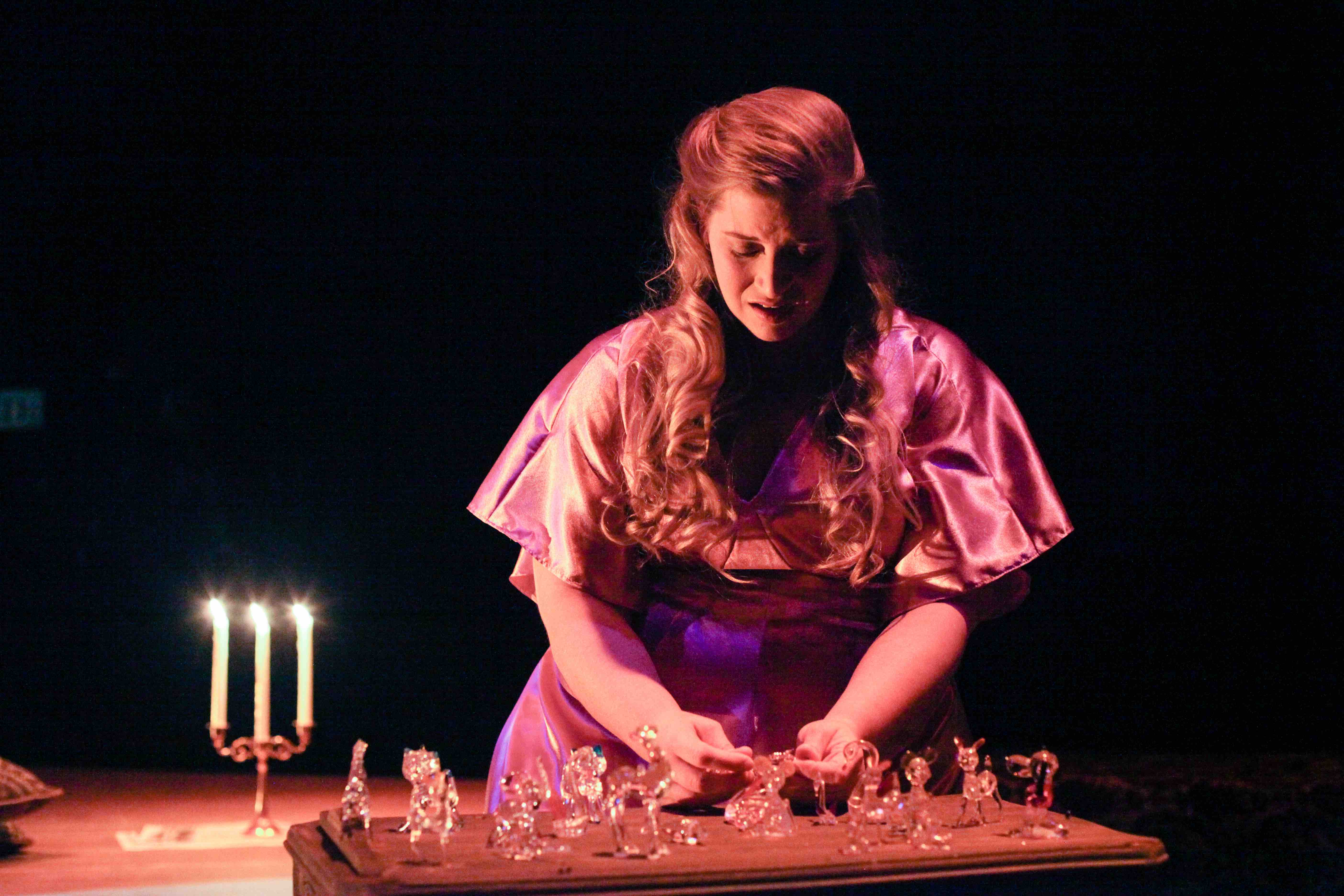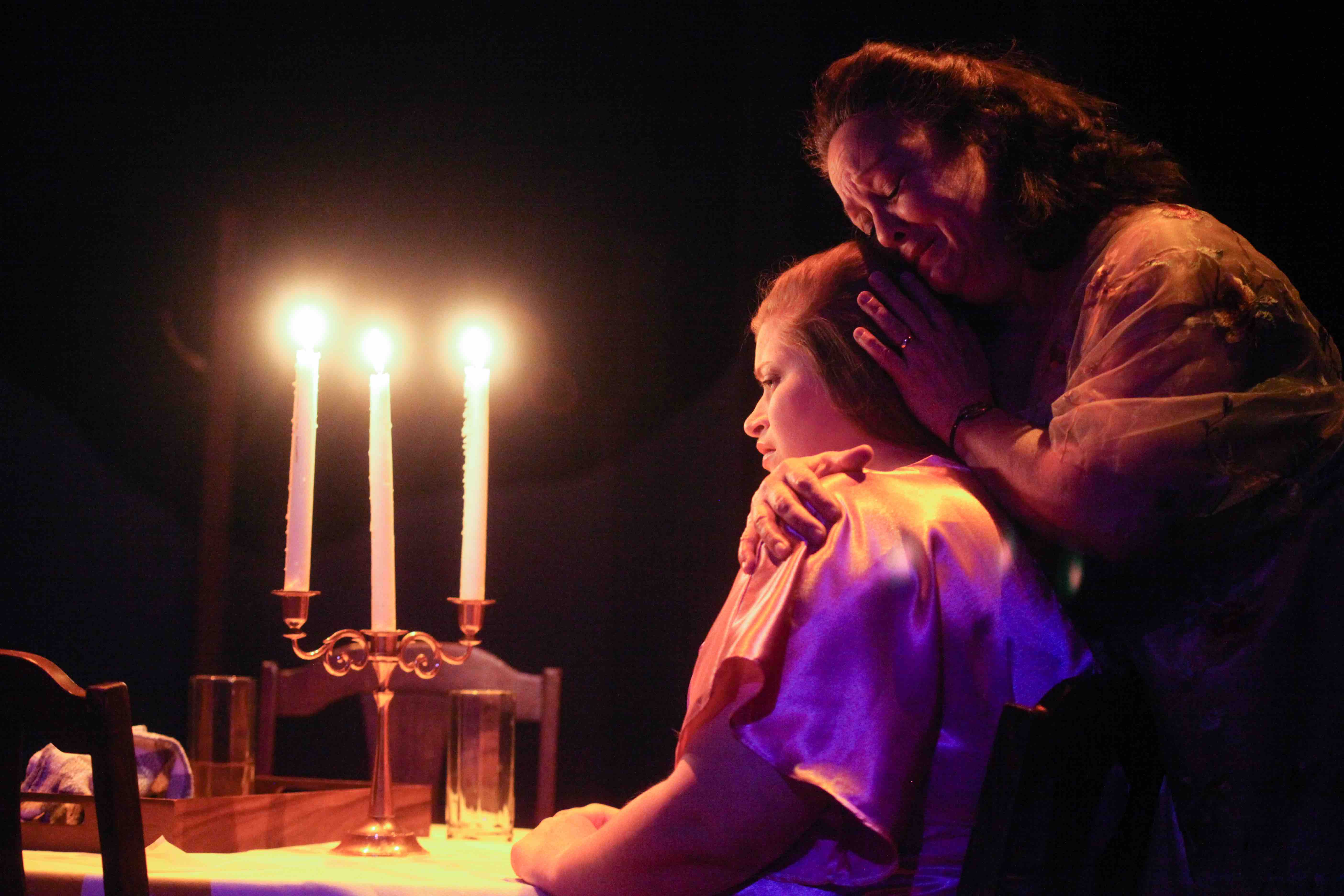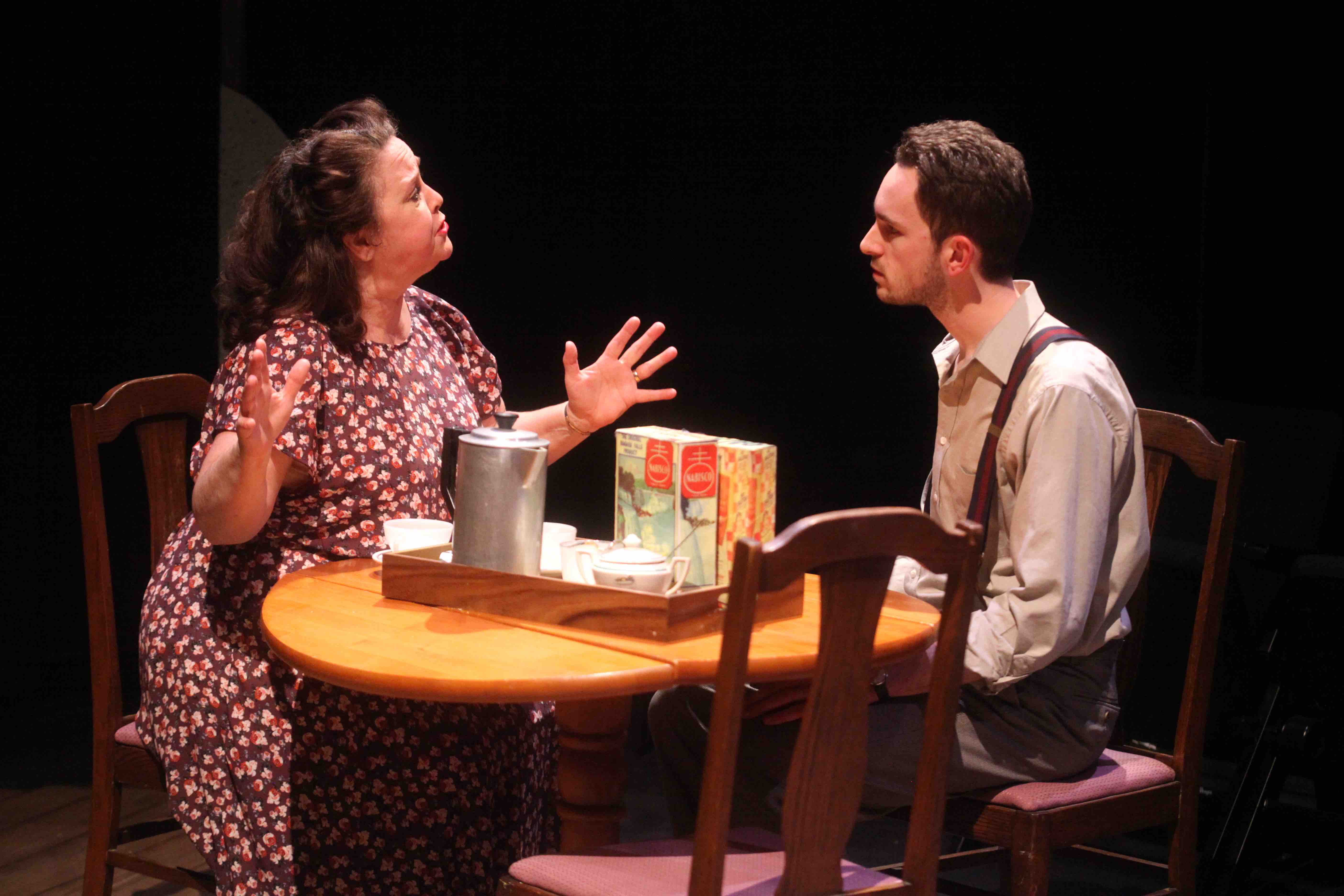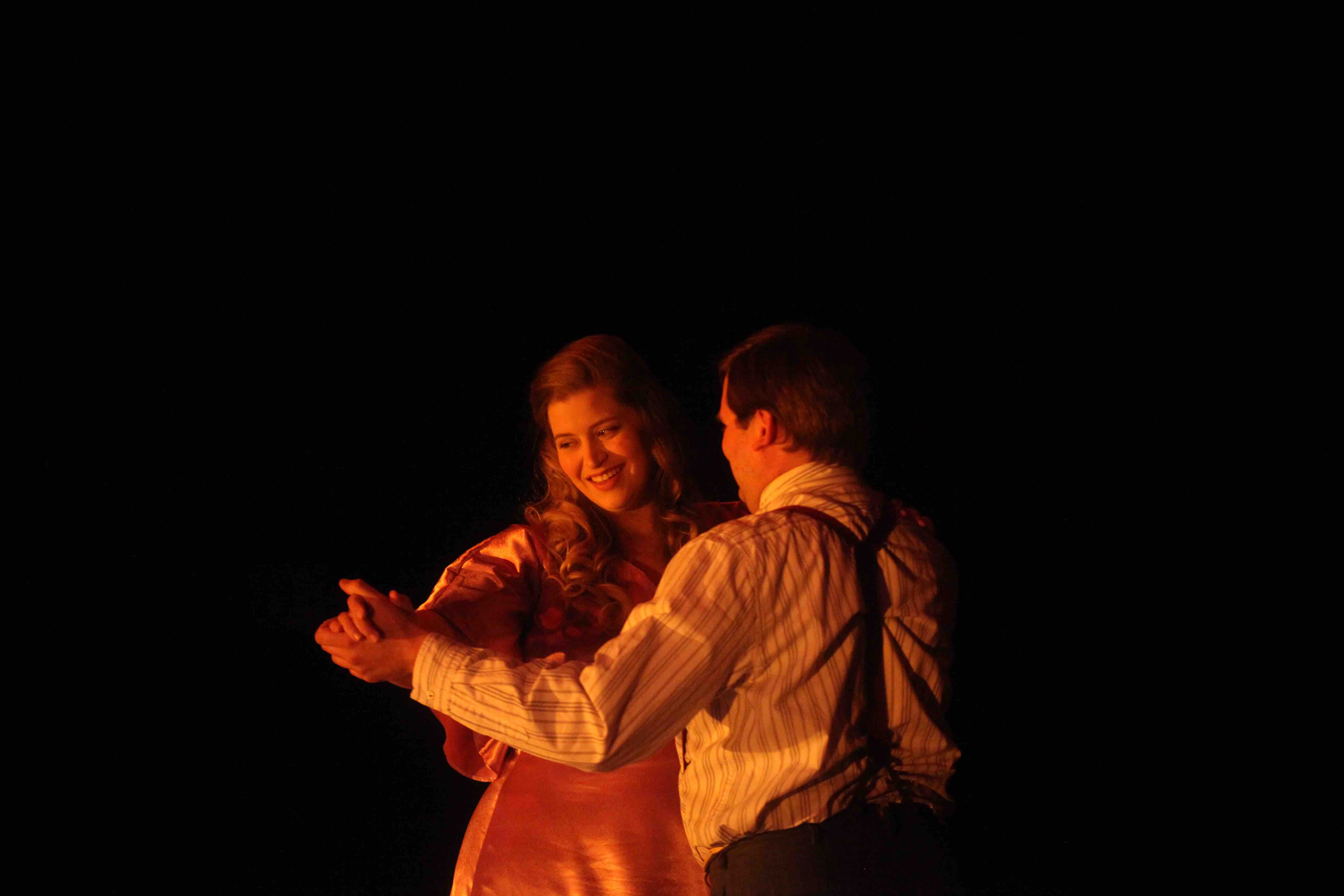 January 6-22, 2017
Sunflower Financial Theatre
---
The Glass Menagerie
By Tennessee Williams
One of the truly great American dramas. Recommended for audiences who think.
No play in the modern theatre has so captured the imagination and heart of the American public as Tennessee Williams' The Glass Menagerie. It was Williams's first popular success and launched his brilliant, if somewhat controversial, career.
The story revolves around a young man begrudgingly supporting the family his father has abandoned. It also features a painfully shy sister, whose preoccupation with a collection of glass animals draws her away from reality. Set against the backdrop of the Depression, the family struggles together with the past, the future, and one another.
DIRECTED BY TYREES ALLEN
SPONSORED BY PKM STEEL
Tyrees Allen's participation was funded in part by the Horizons Grants Program of the Salina Arts and Humanities Foundation. Funding is provided by Horizons, a private donor group.
Amanda: Patti Wood
Laura: Erin Gallion
Tom: Taylor Smith
Jim: Mike Koetkemeyer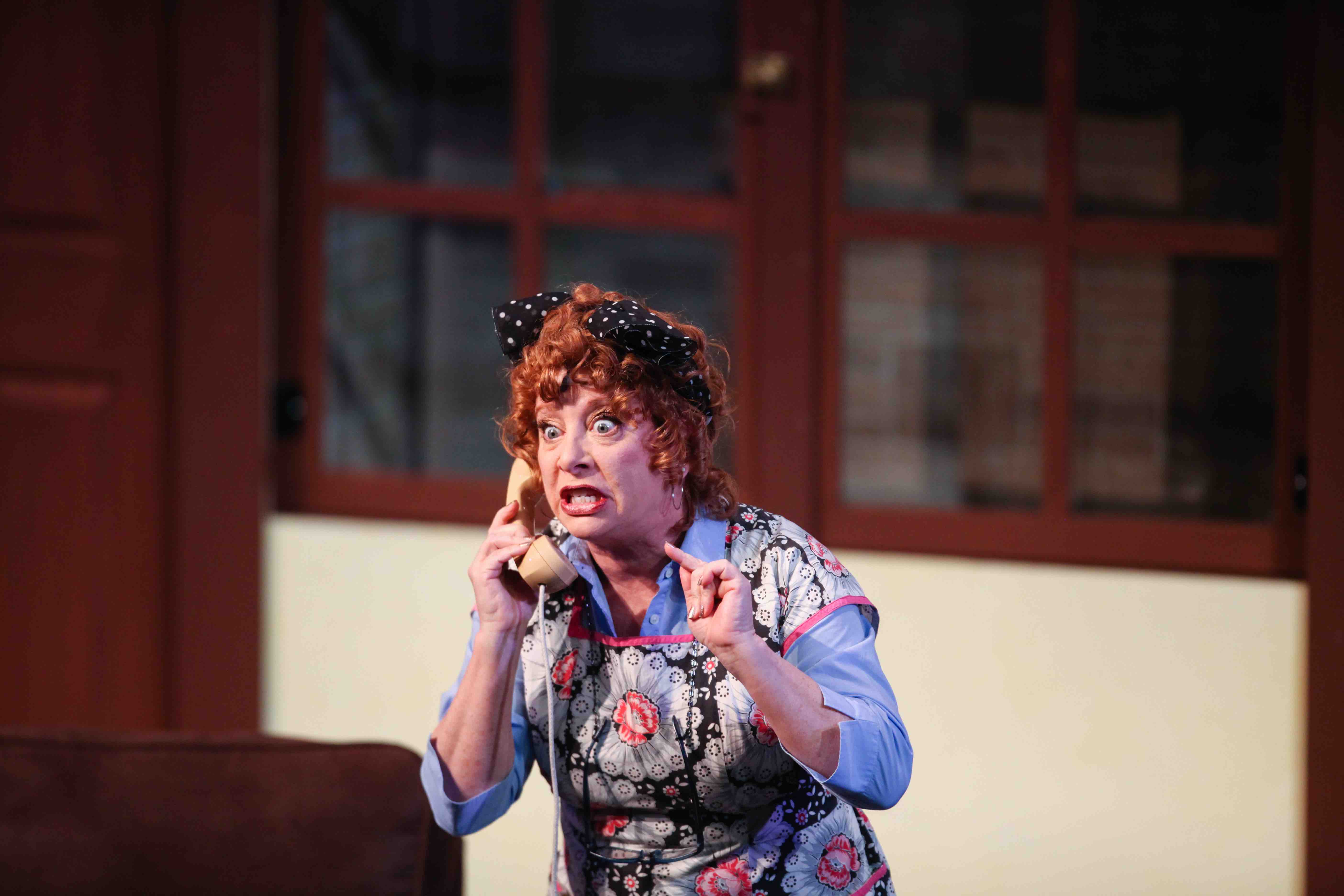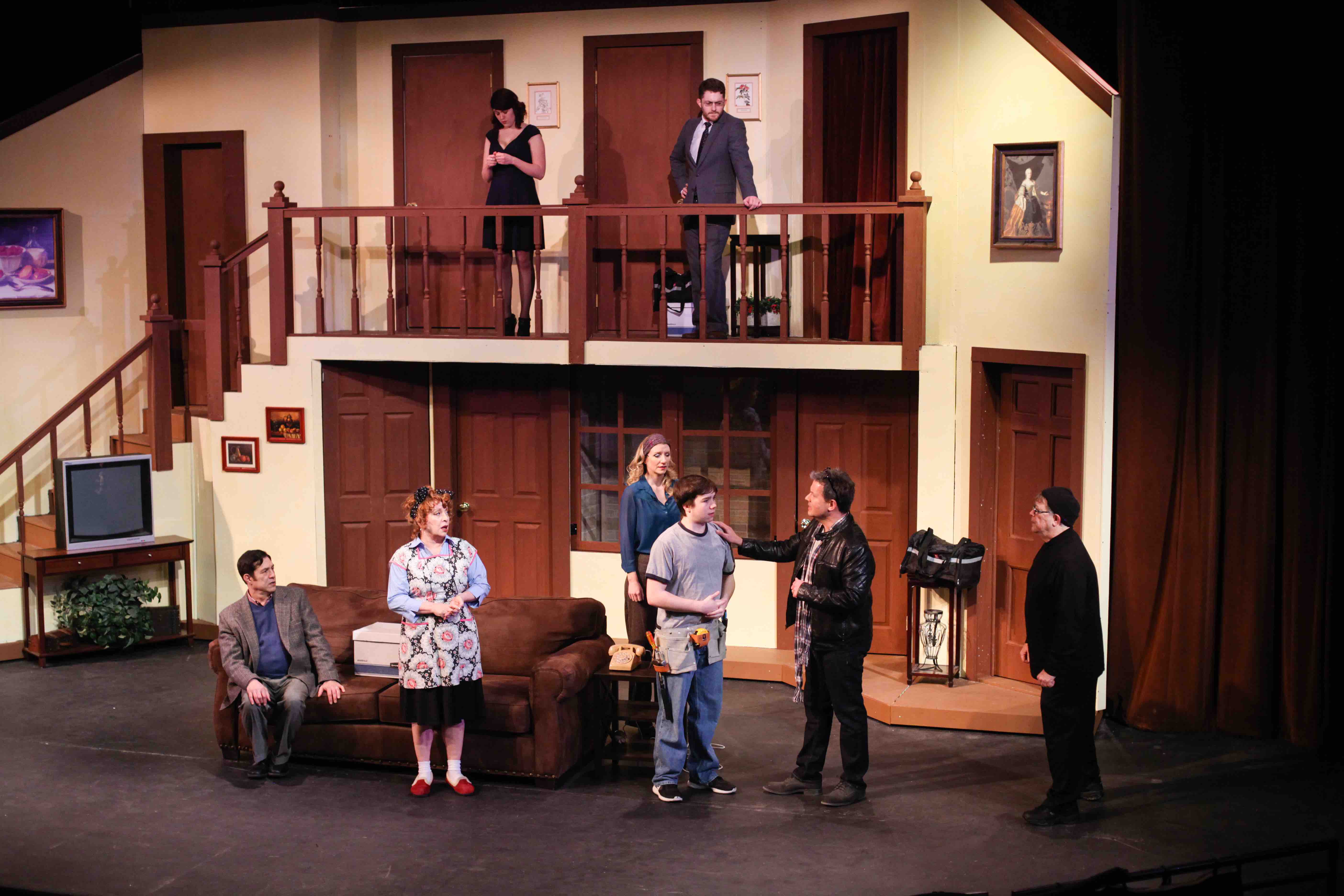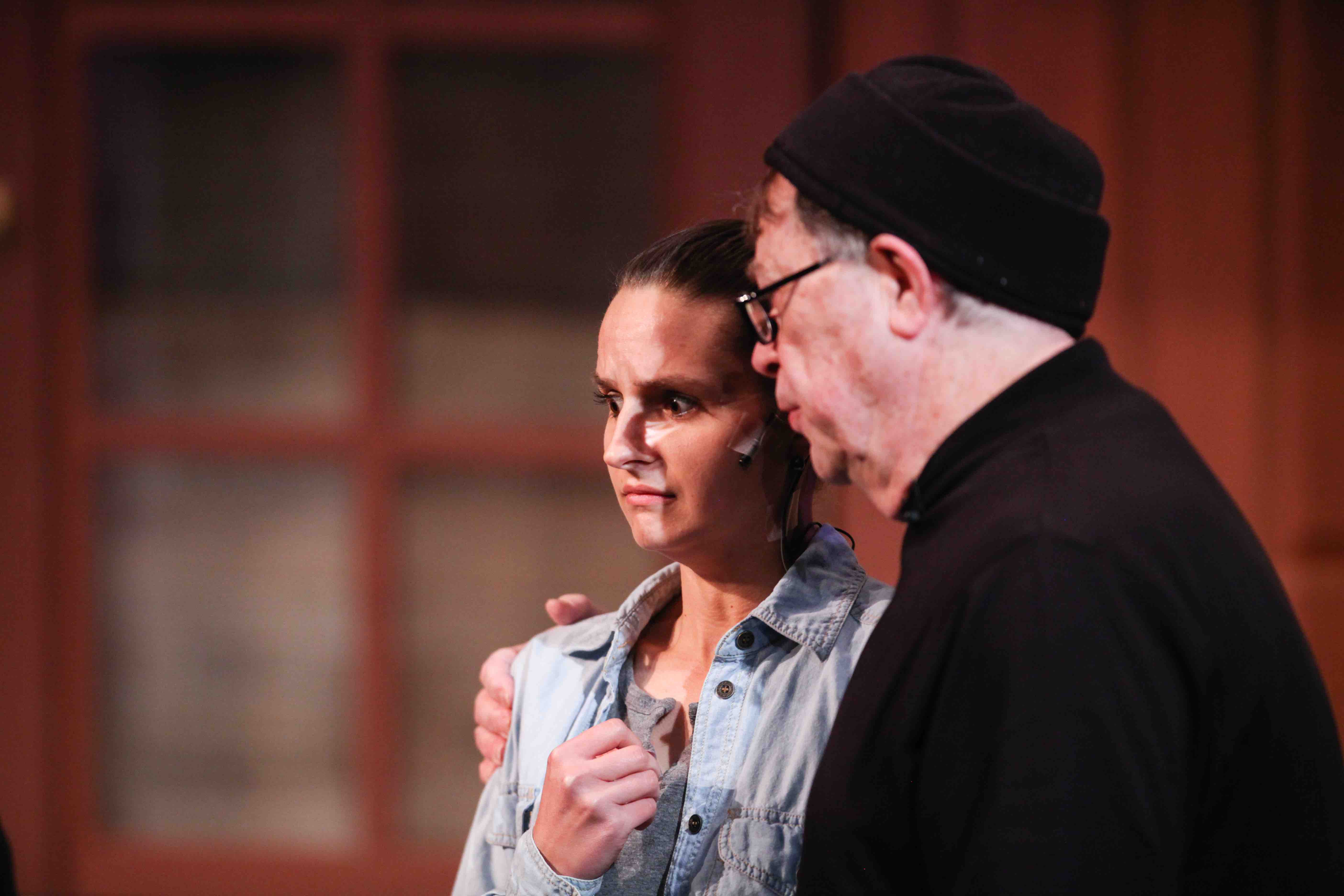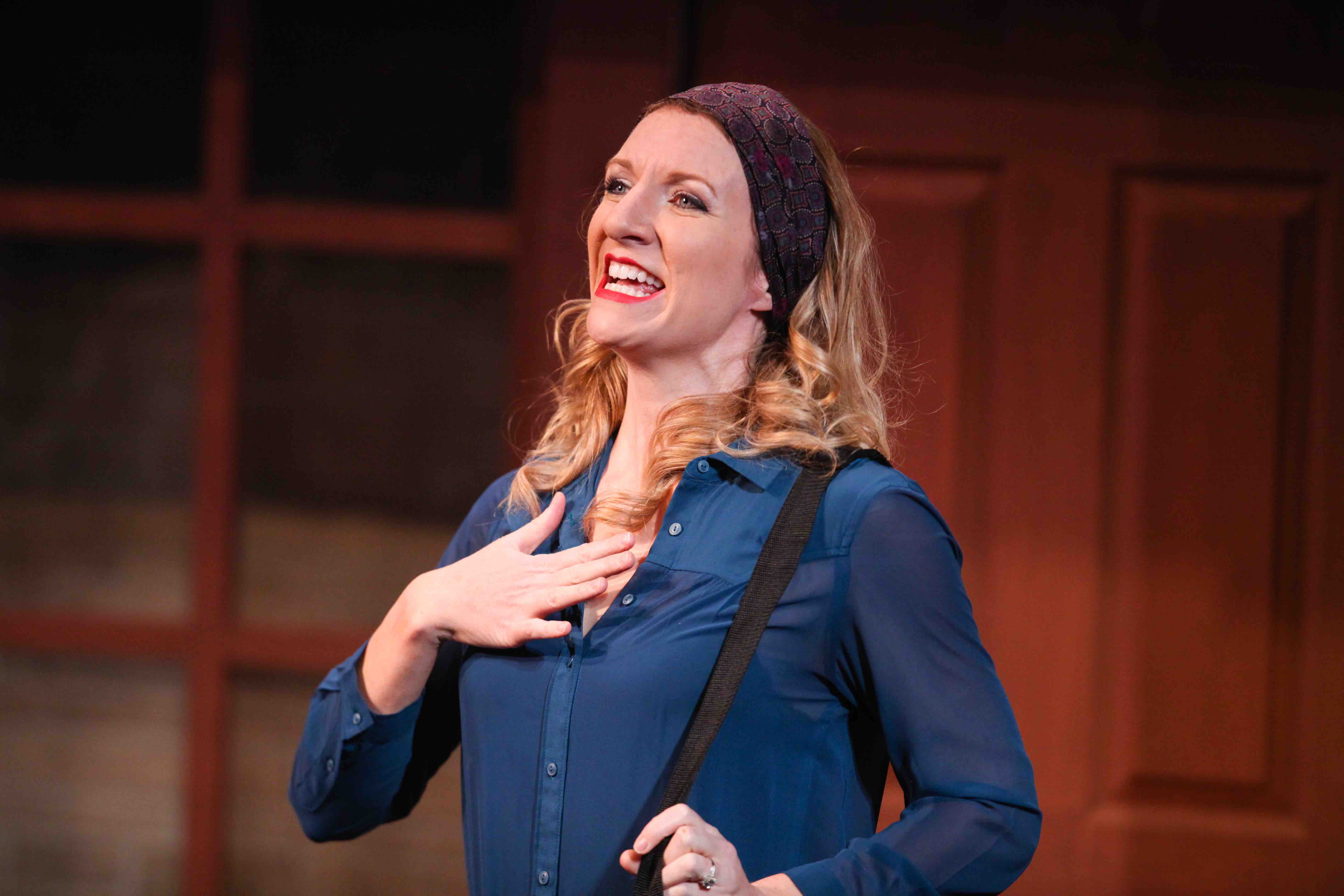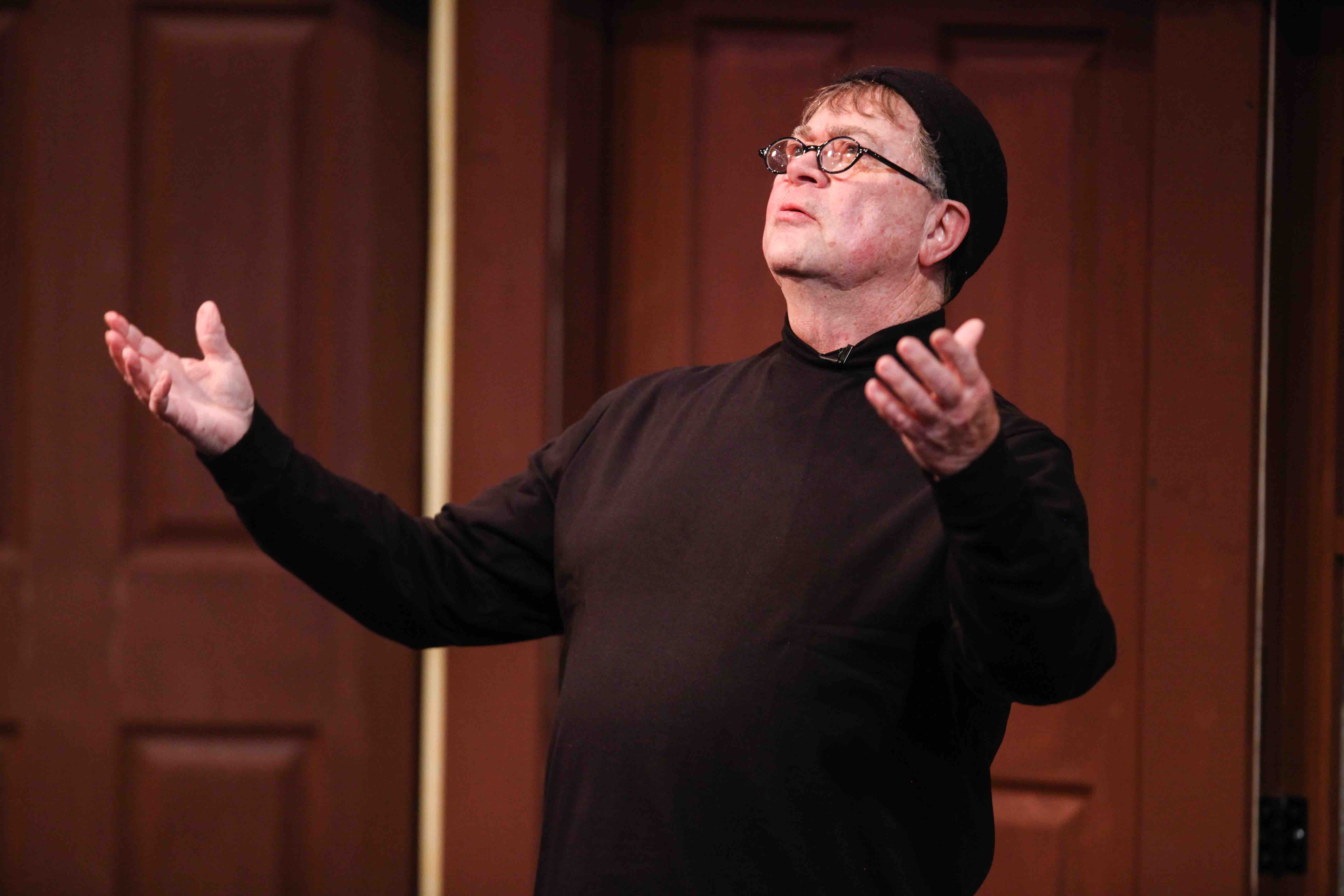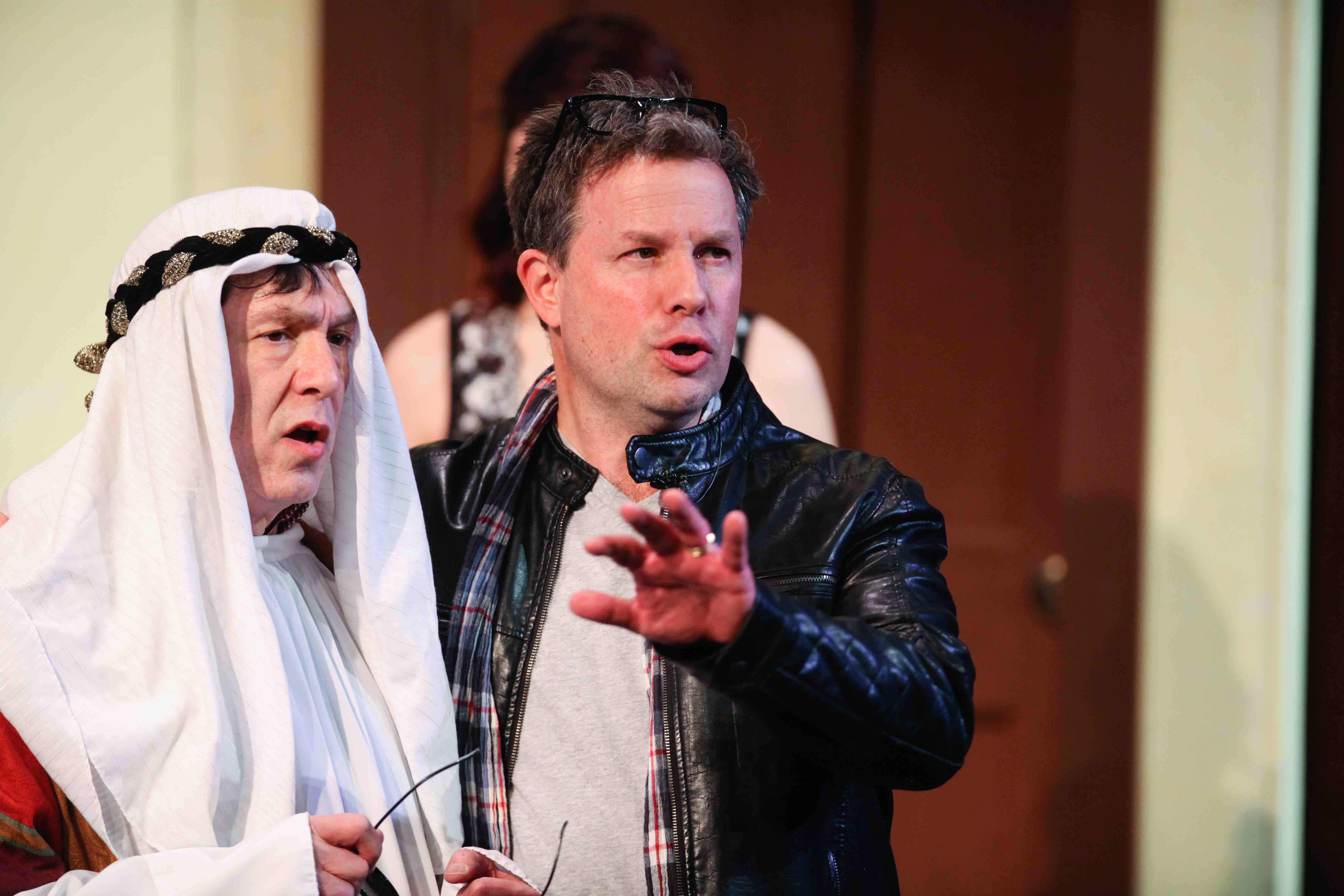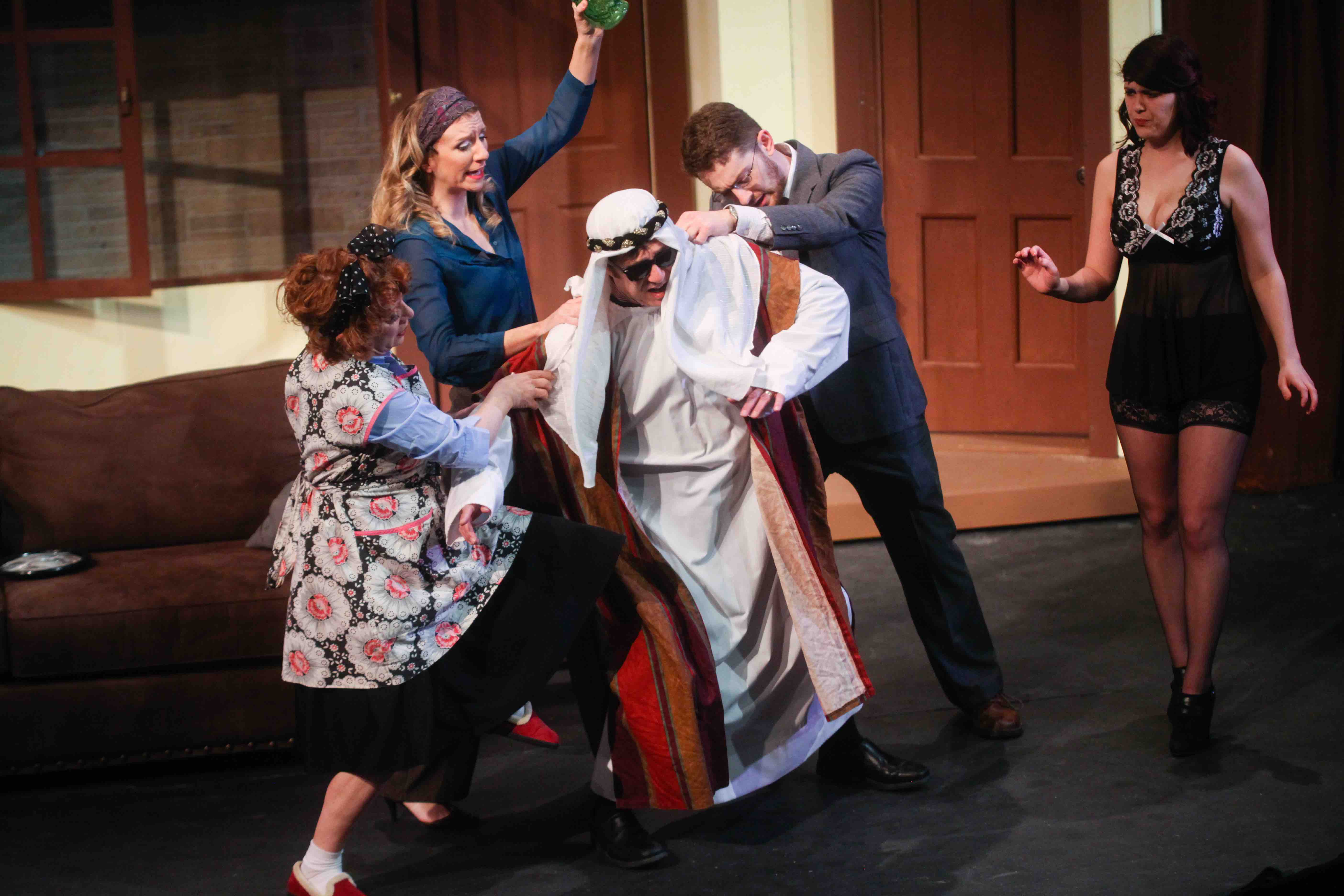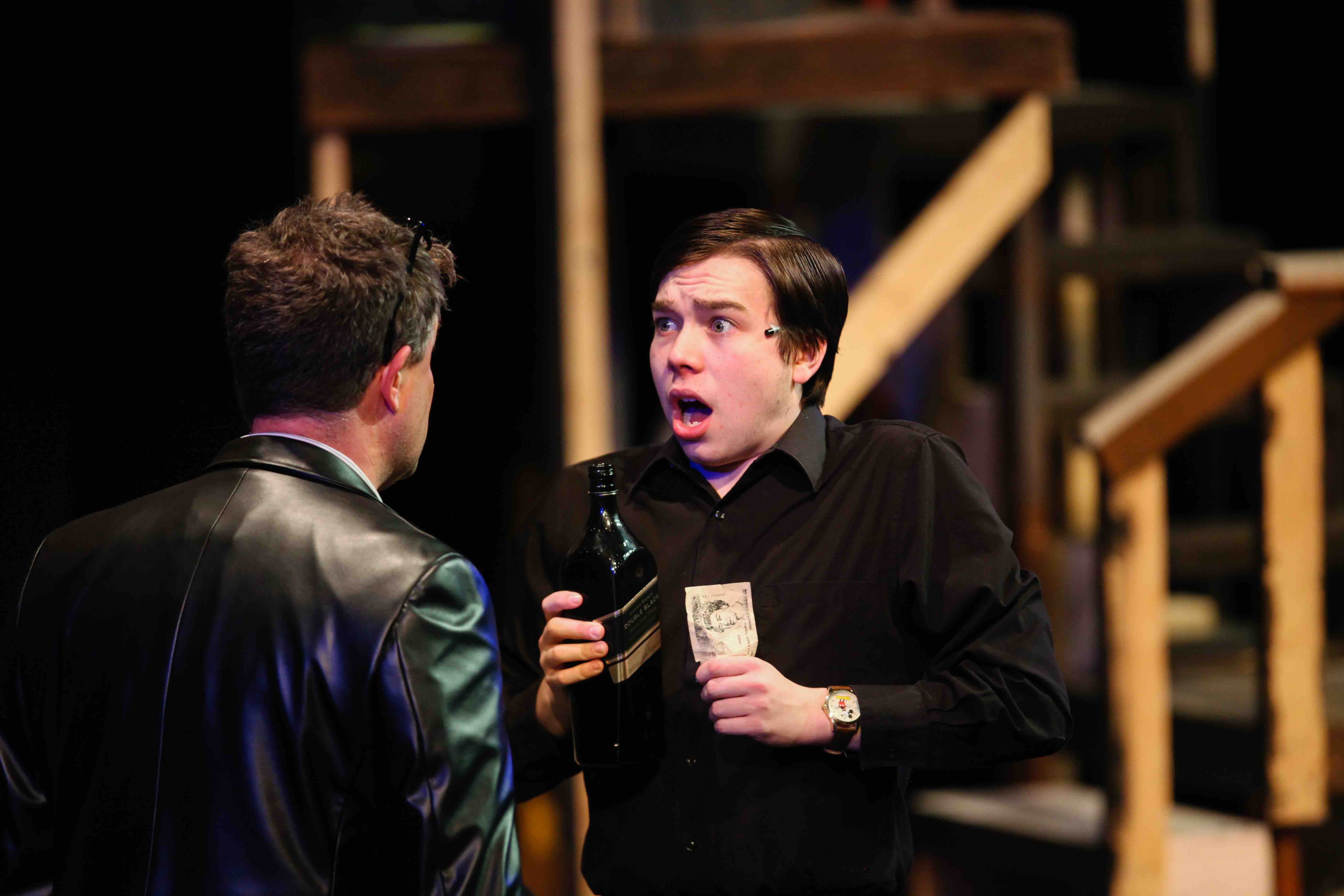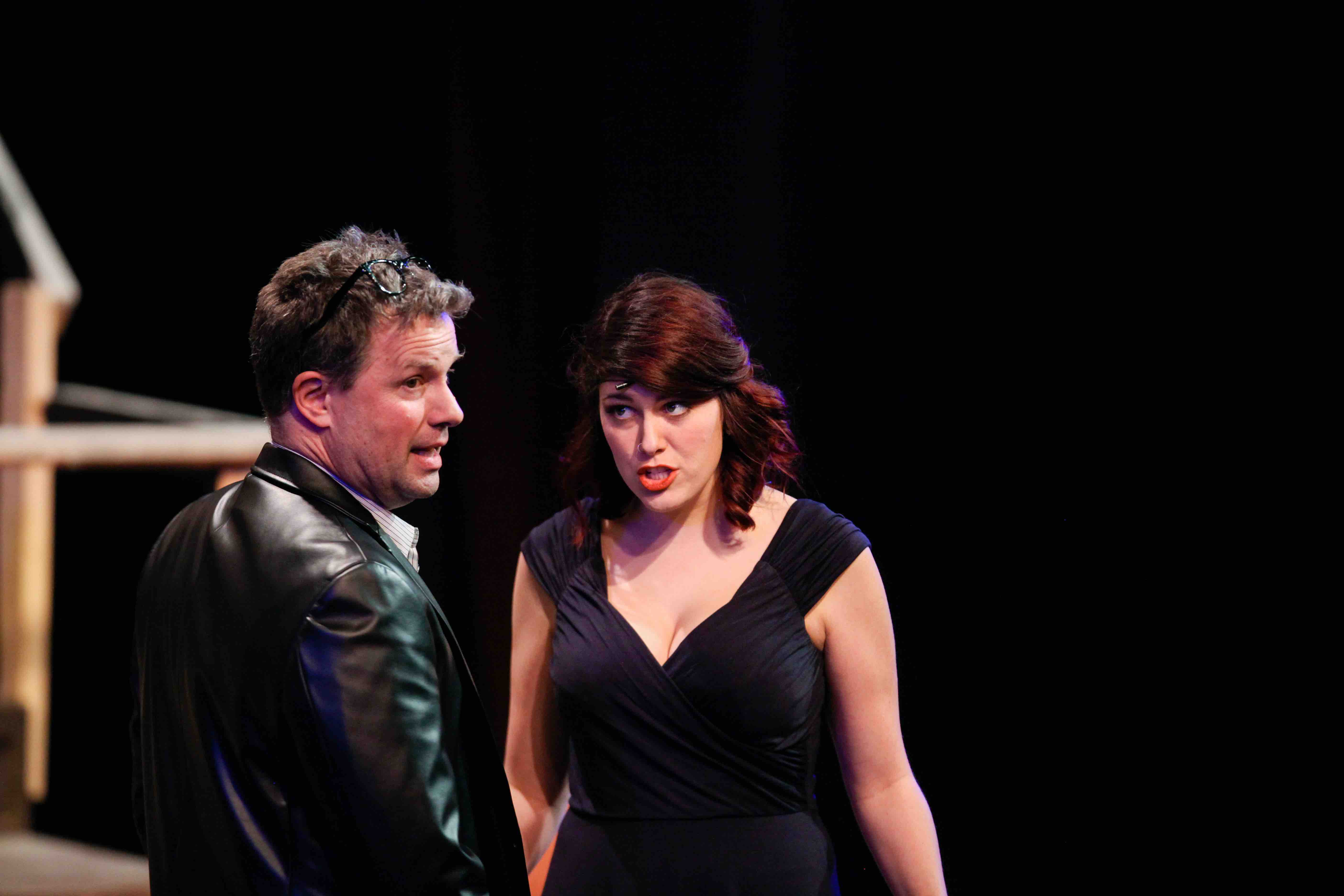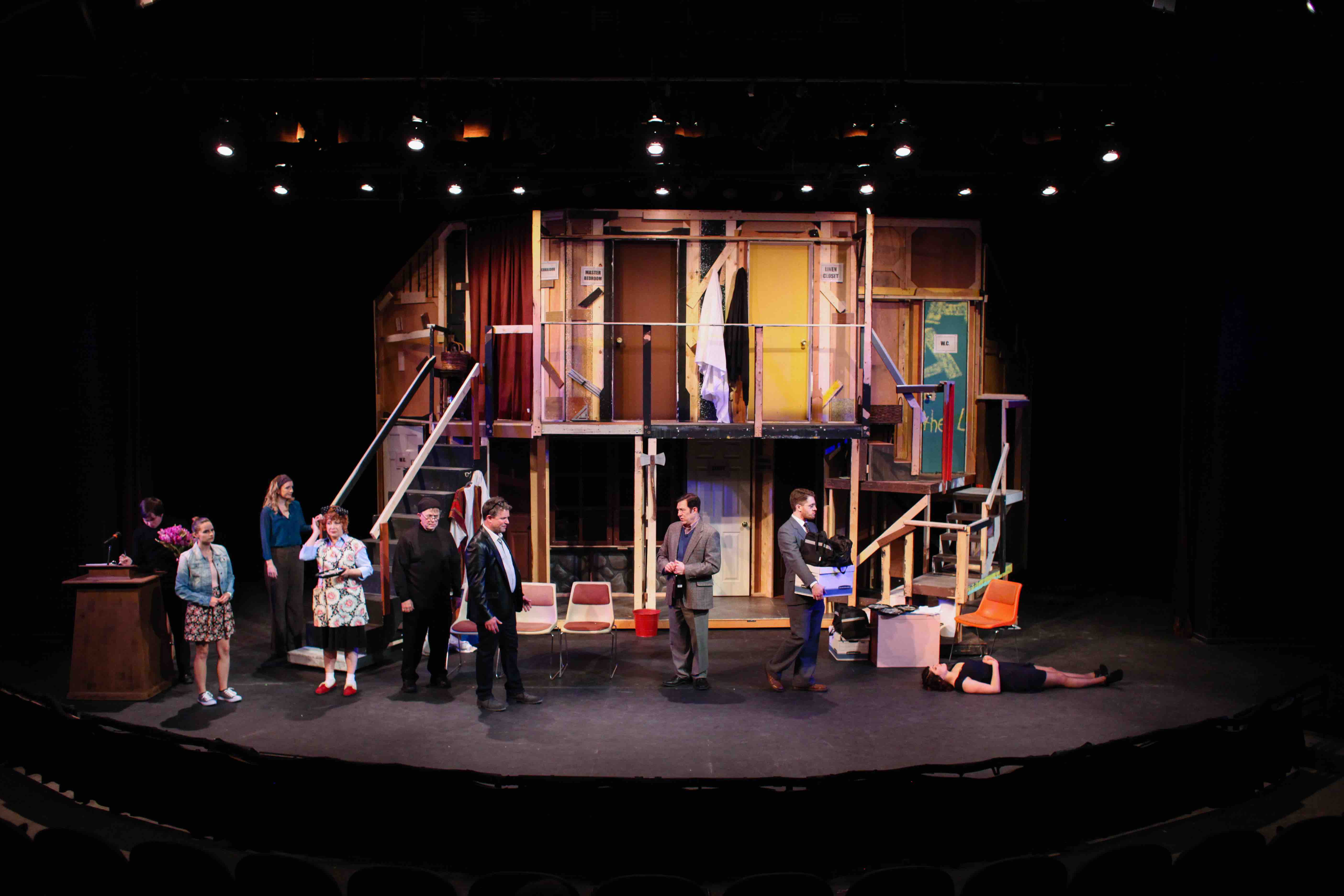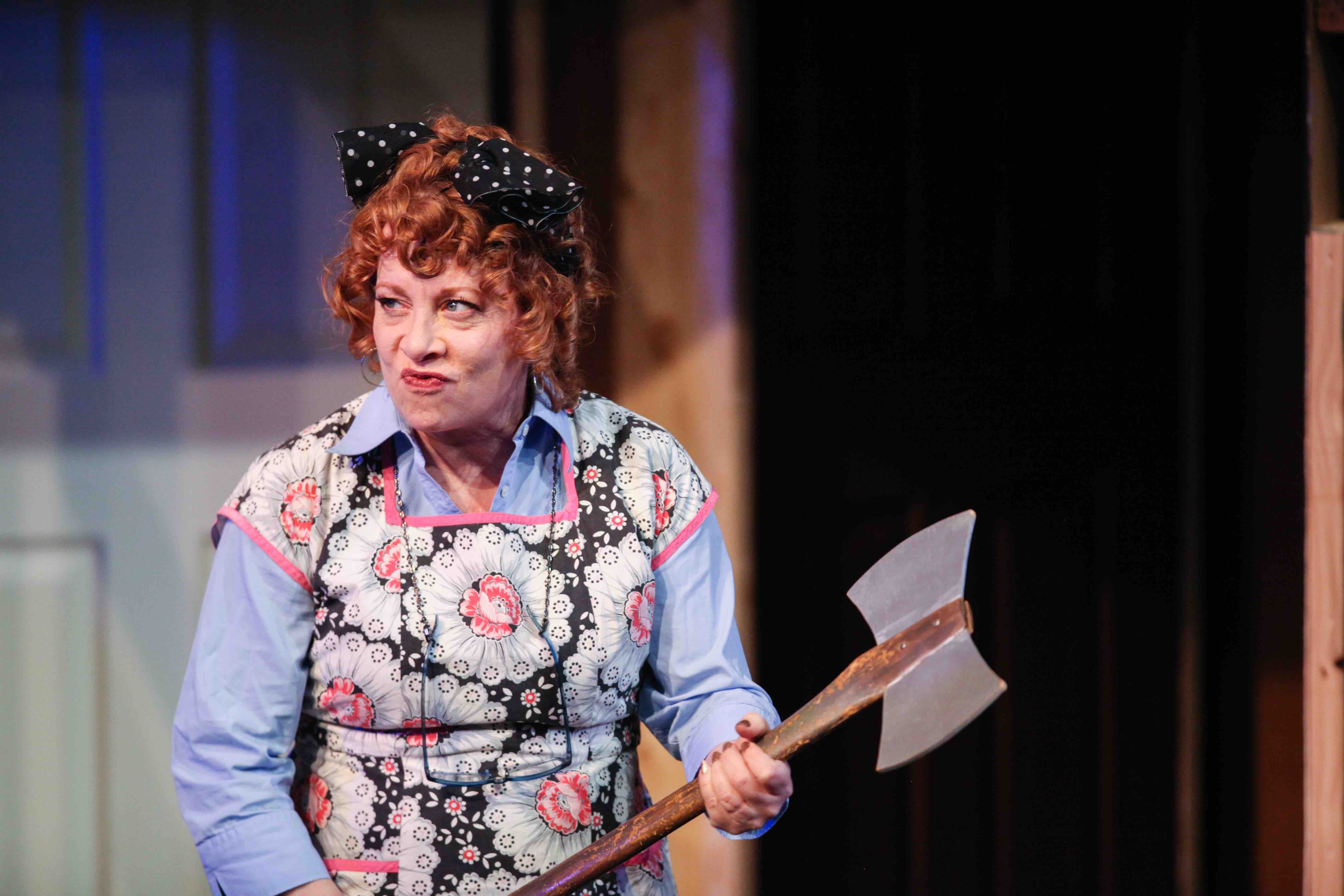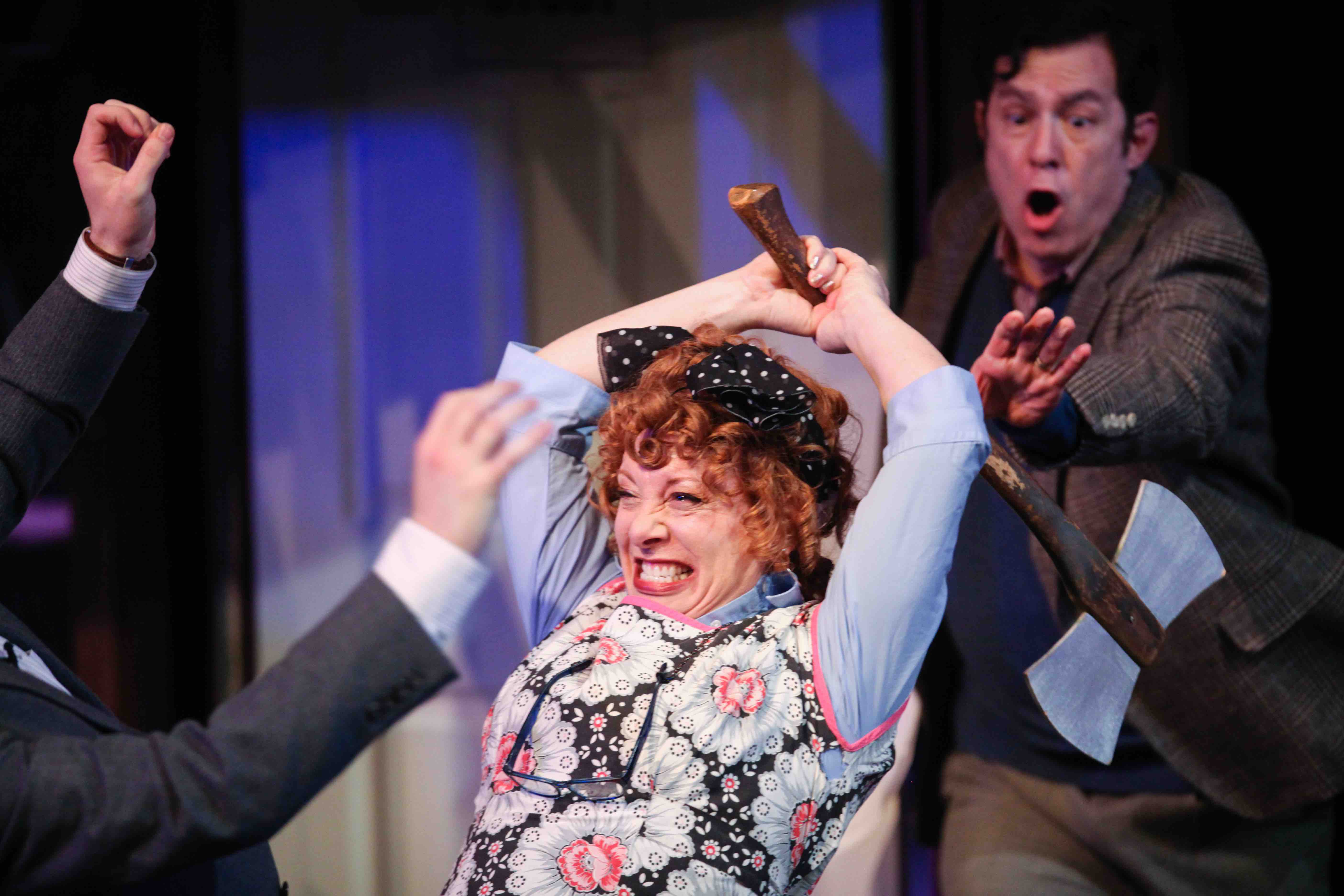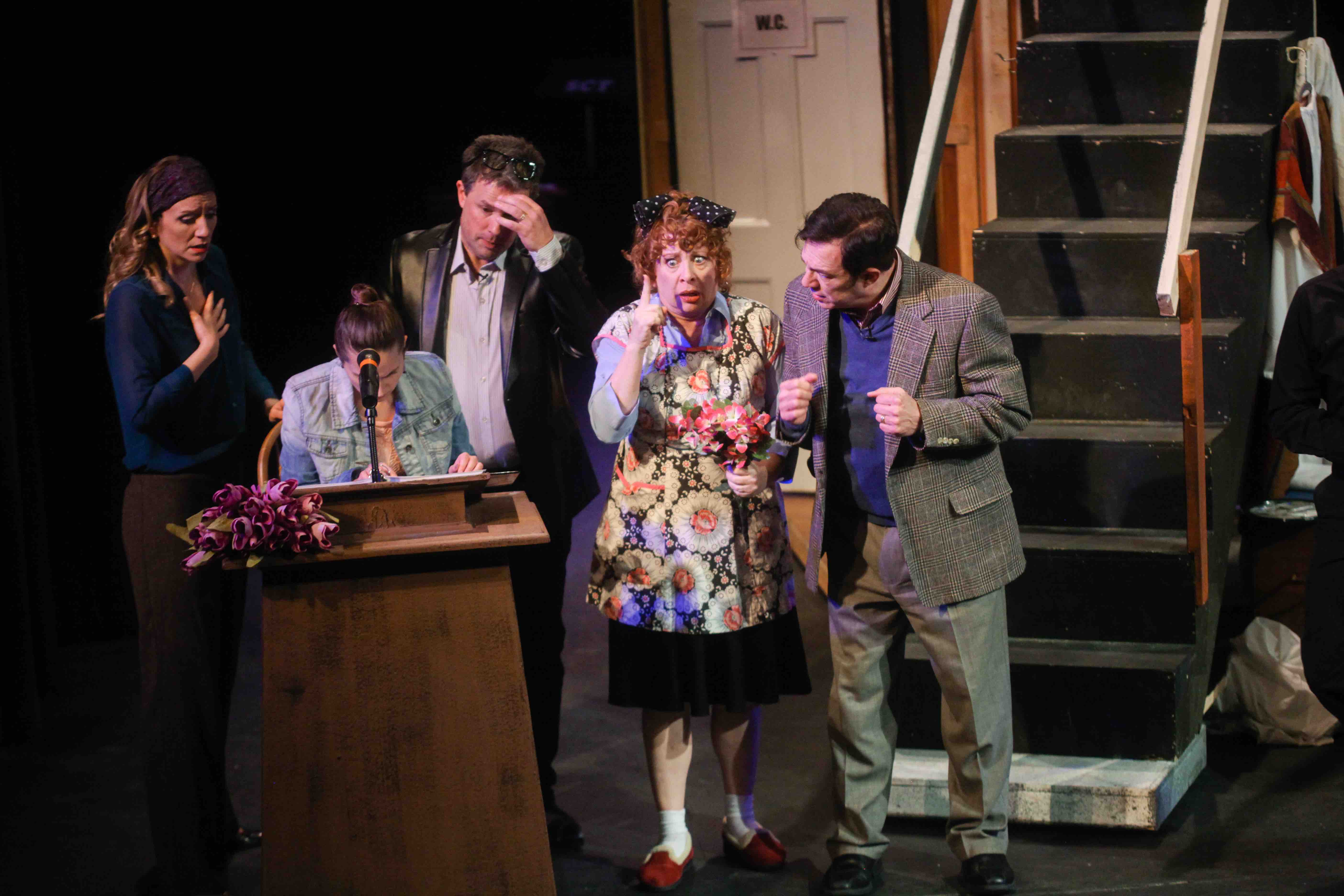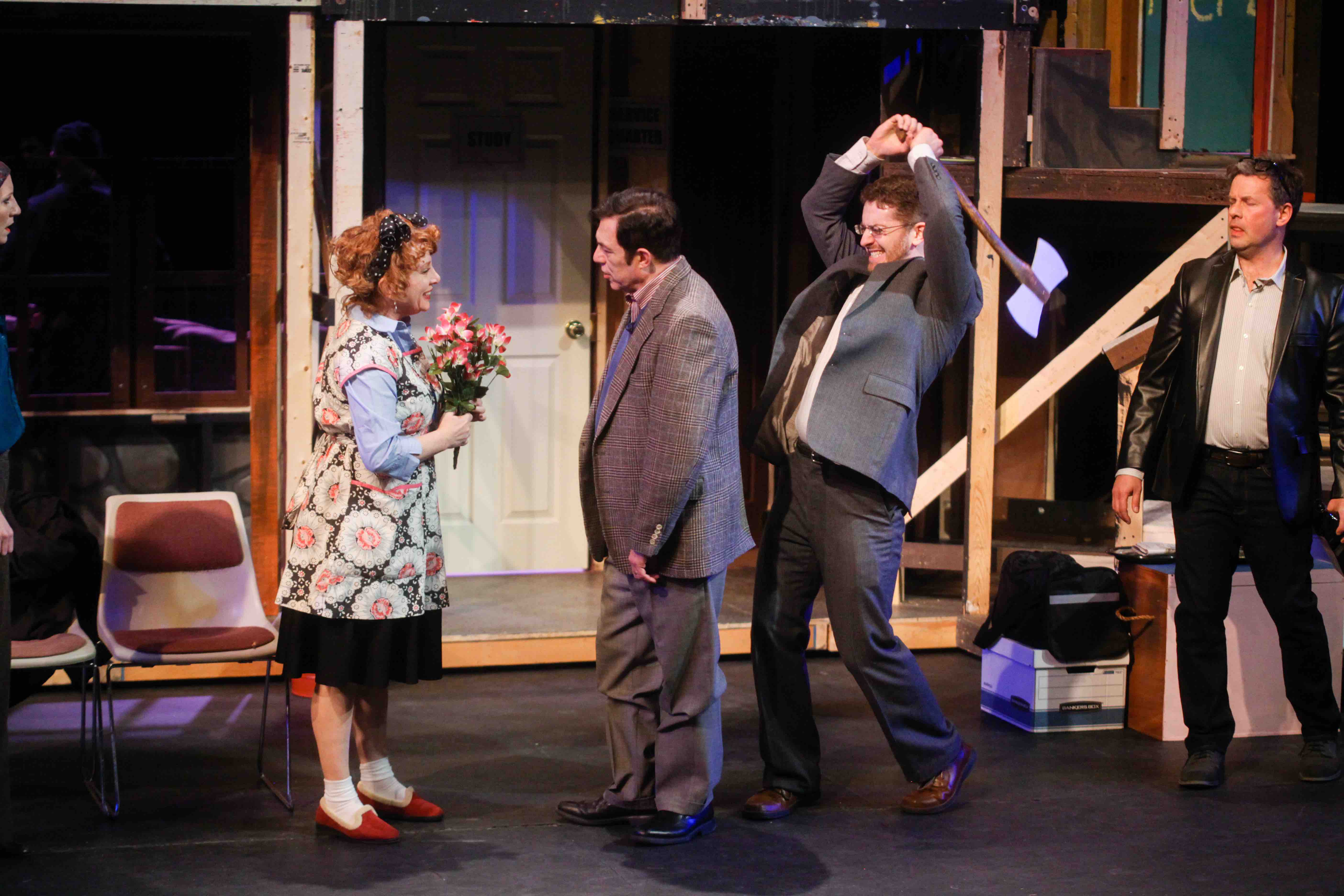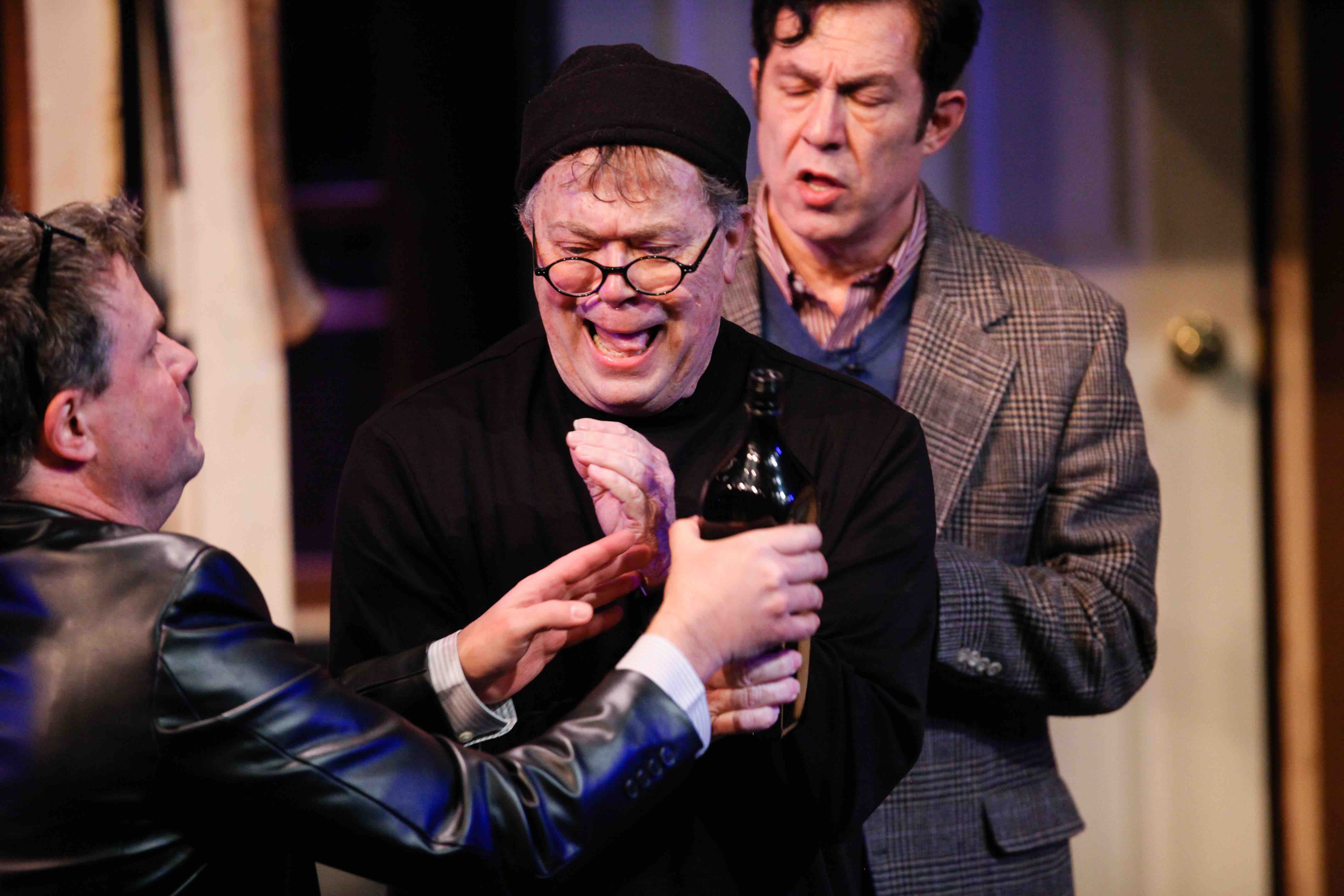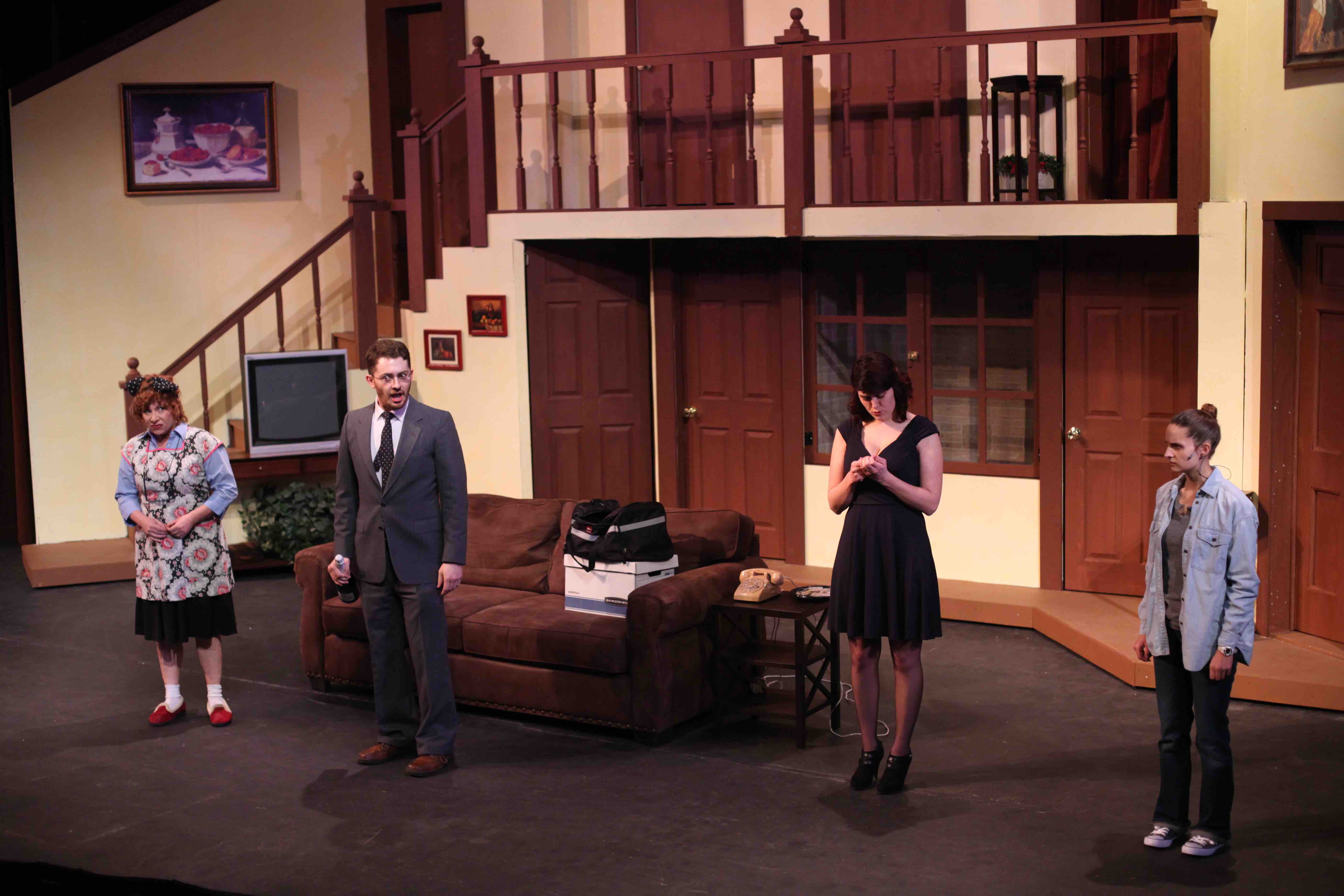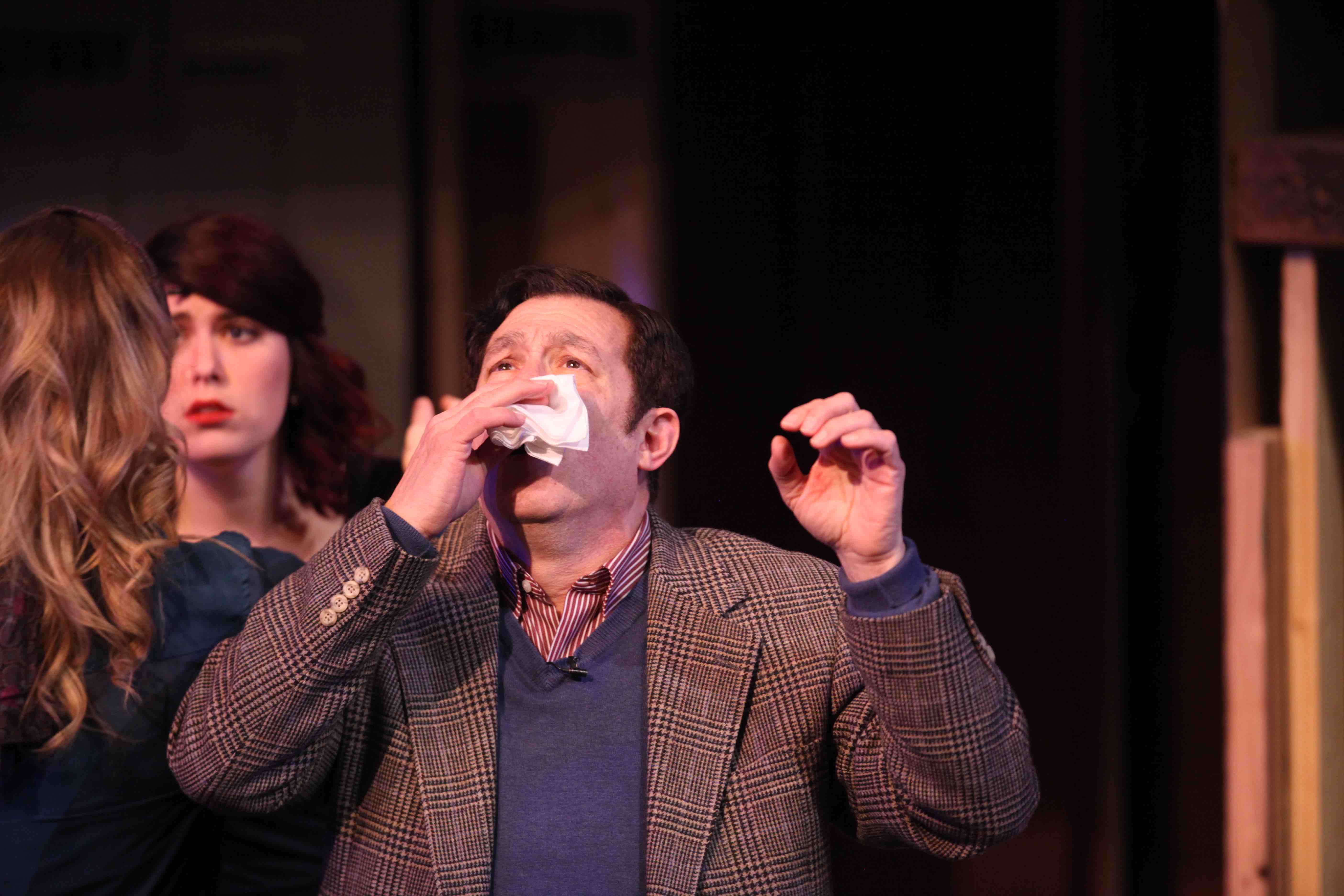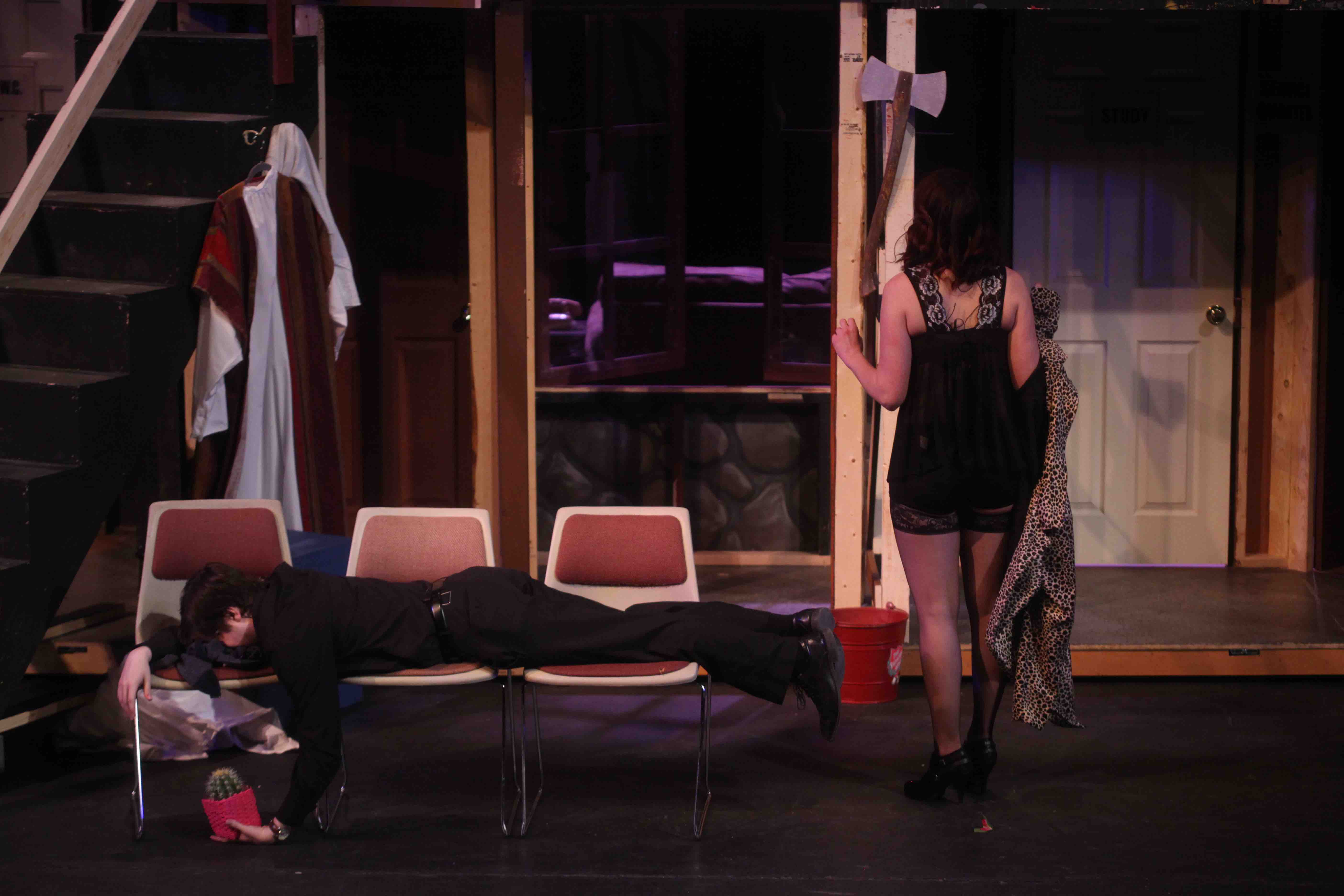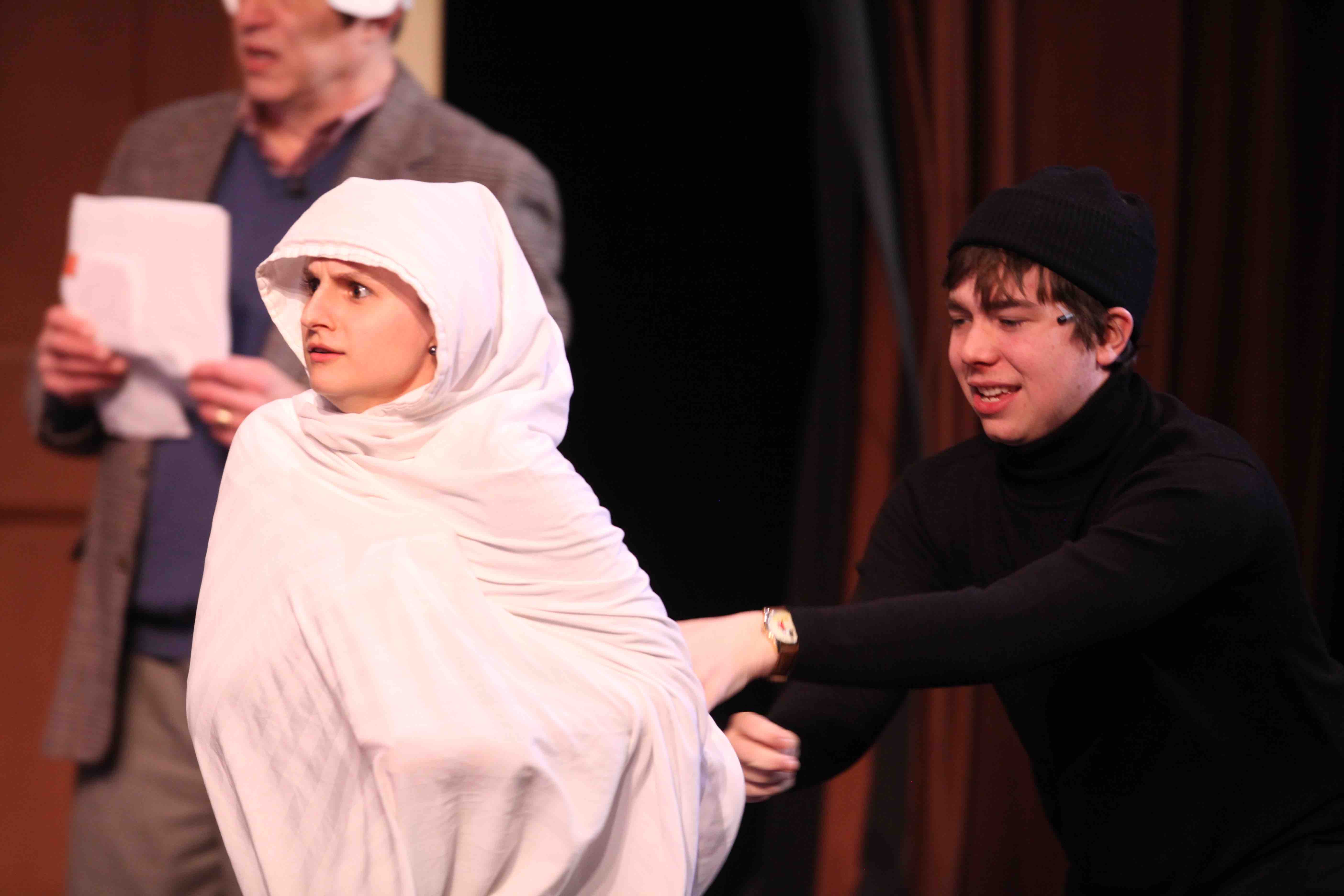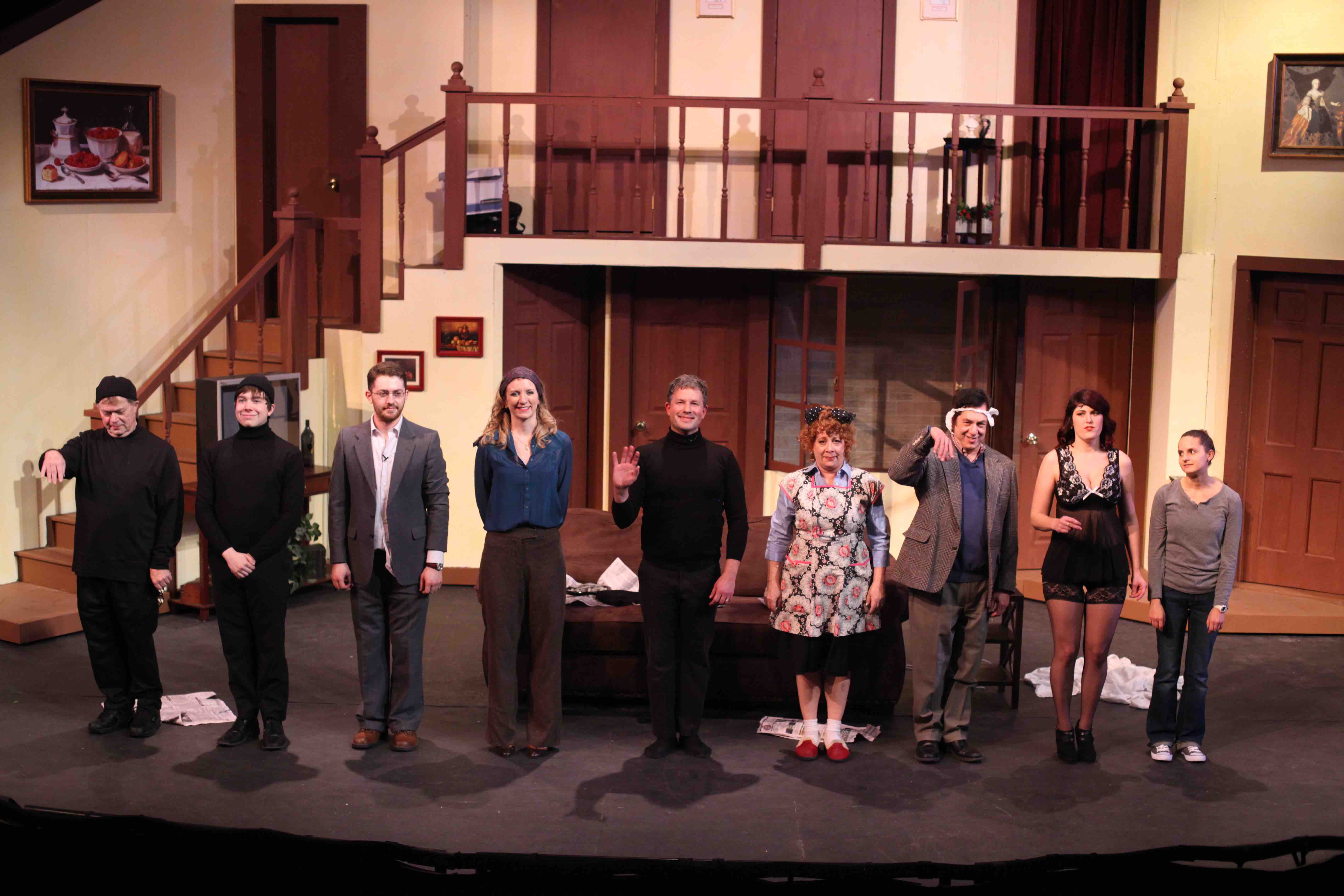 February 3-18, 2017
Kephart Theatre
---
Noises Off
By Michael Frayn
Recommended for ages 13 and older. Silly actors using one very naughty word.
The director of a theatre company is desperately trying to get his production together, despite the best efforts of the cast, the crew, and Lady Luck. We follow the production from final rehearsals, through opening night, and onto the tour: as with any group of actors forced to work closely together for any great length of time, romances and arguments are bound to break out. Quite often, what's happening on stage is nothing compared to what's happening backstage. Doors slamming, on and offstage intrigue, and an errant herring all figure in the plot of this hilarious and classically comic play, called the funniest farce ever written.
SPONSORED BY BENNINGTON STATE BANK
Lloyd Dallas:  Eric Cole
Dotty Otley / Mrs. Clackett:  Vickee Spicer
Garry Lejeune / Roger Tramplemain:  Christopher Bruce
Brooke Ashton / Vicki:  Zoe Rea
Frederick Fellowes / Phillip Brent:  Joe McMurray
Belinda Blair / Flavia Brent:  Brenna Castor
Selsdon Mowbray / Burglar:  Michael Spicer
Tim Allgood:  Aaron Dix
Poppy Norton-Taylor:  Courtney Train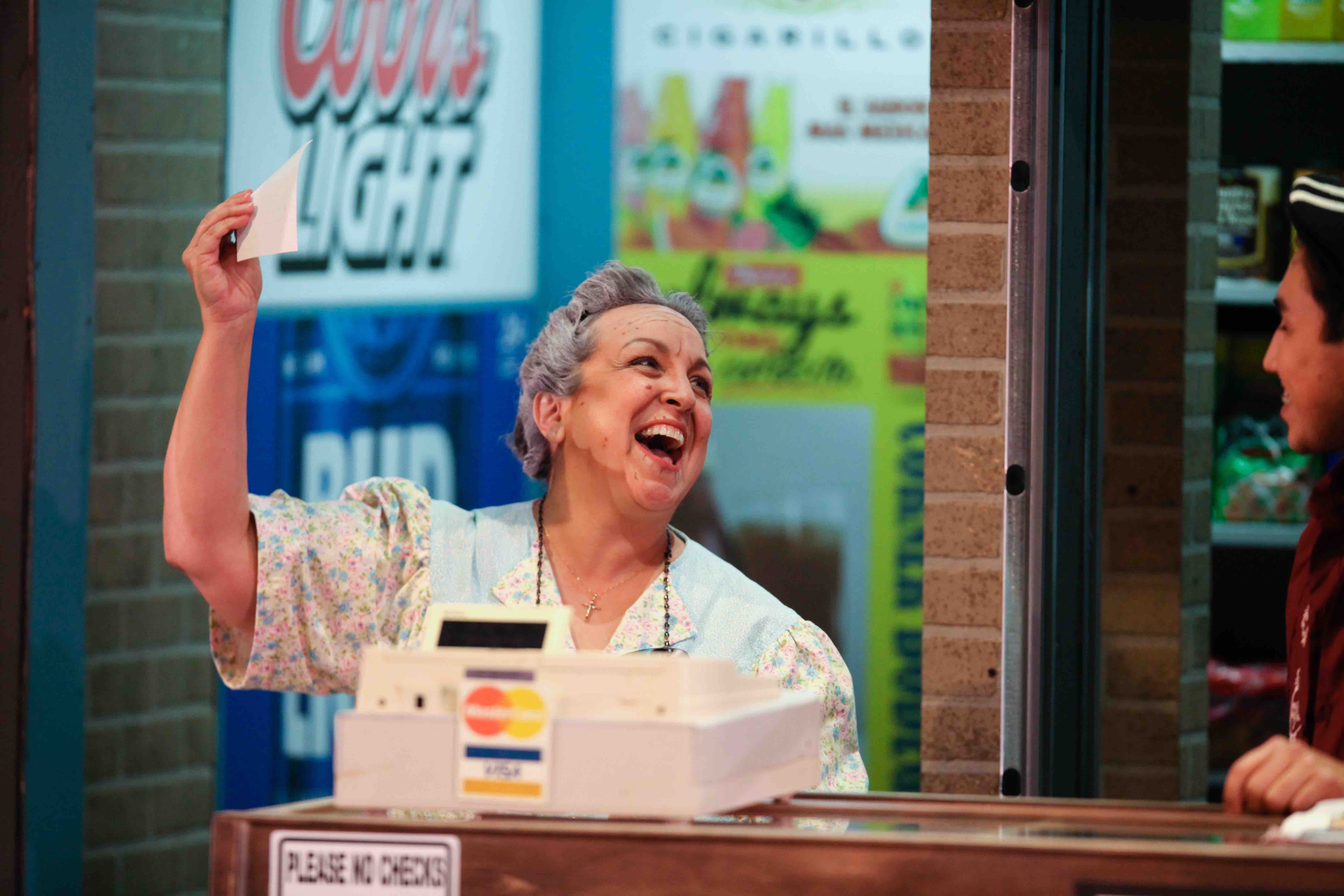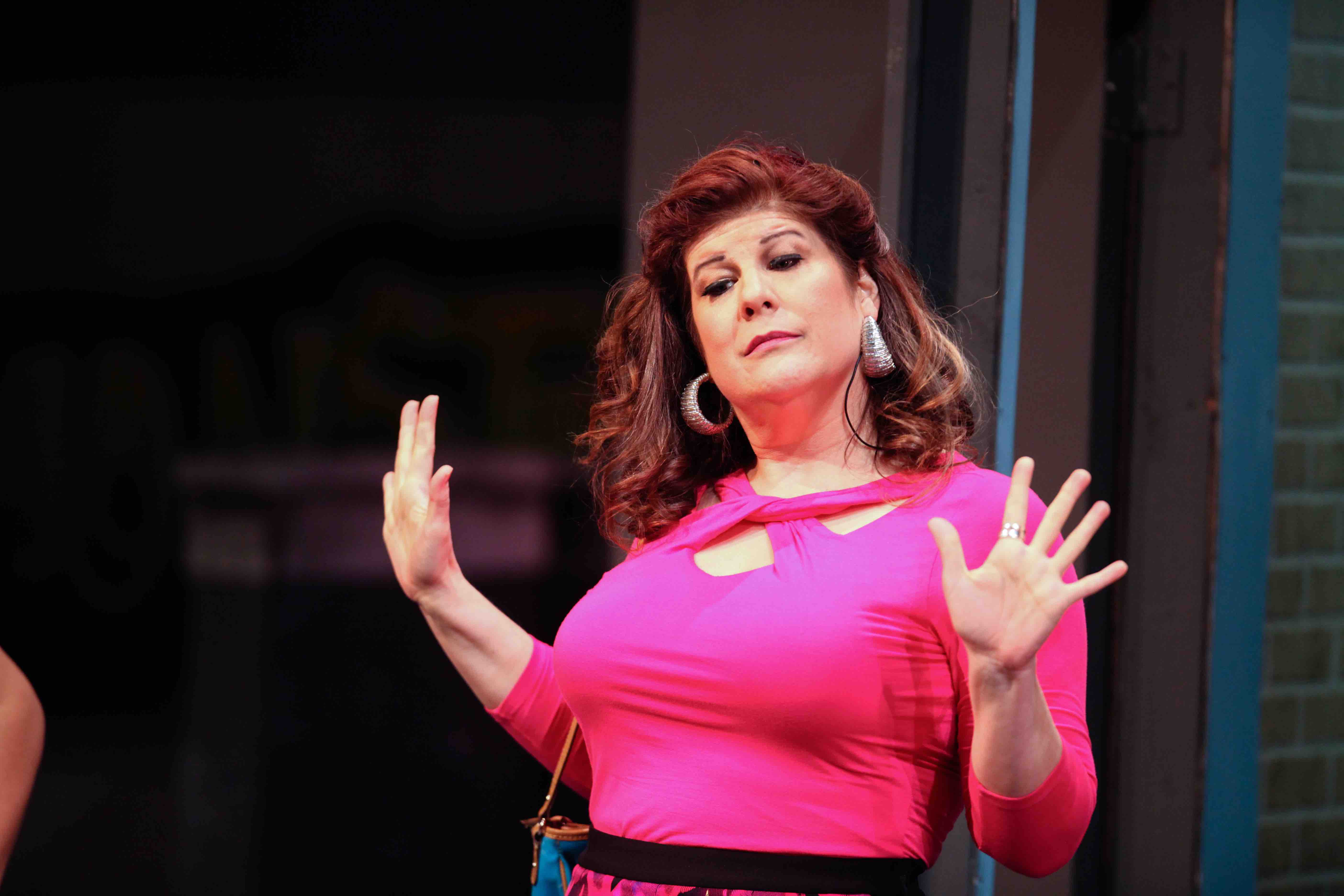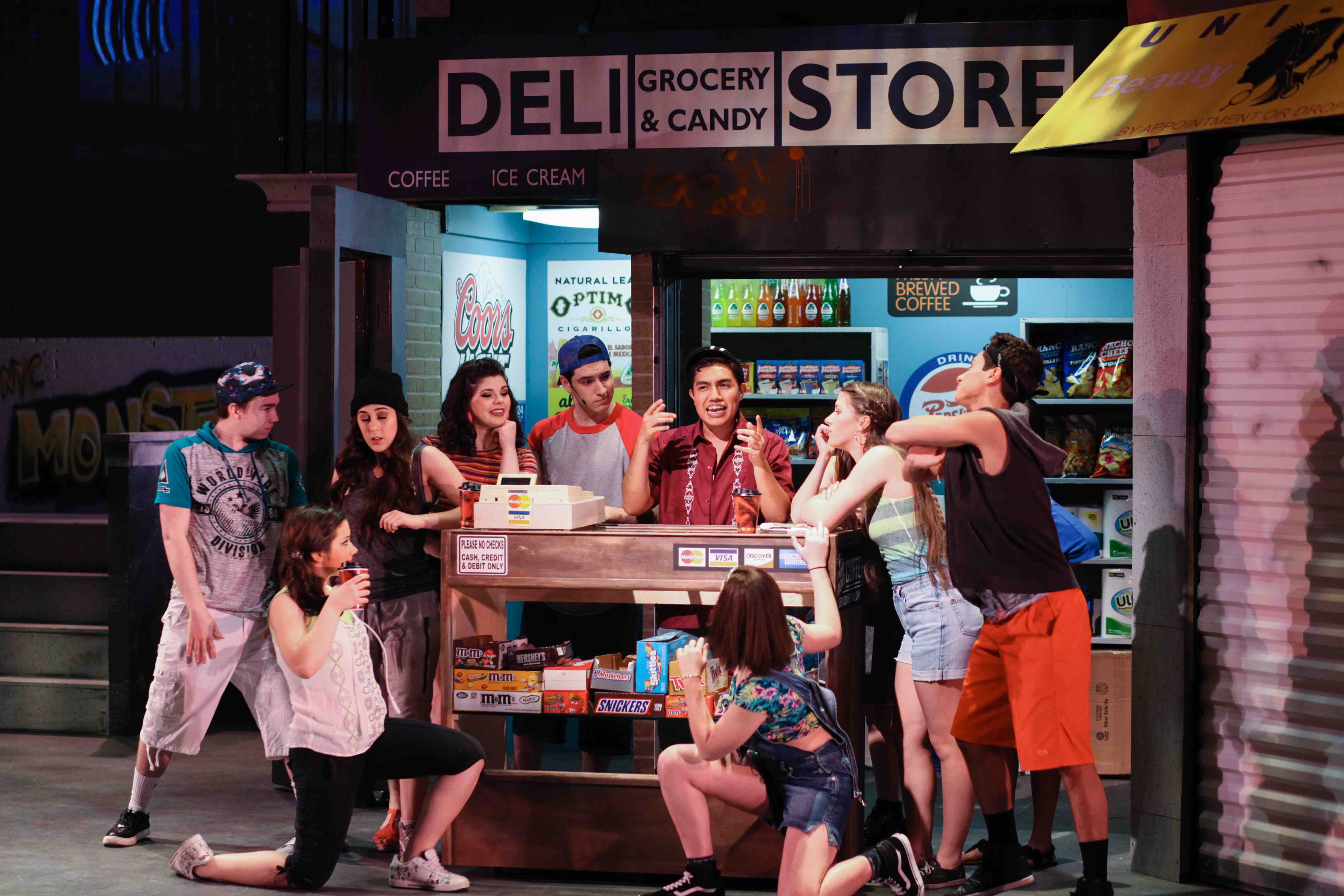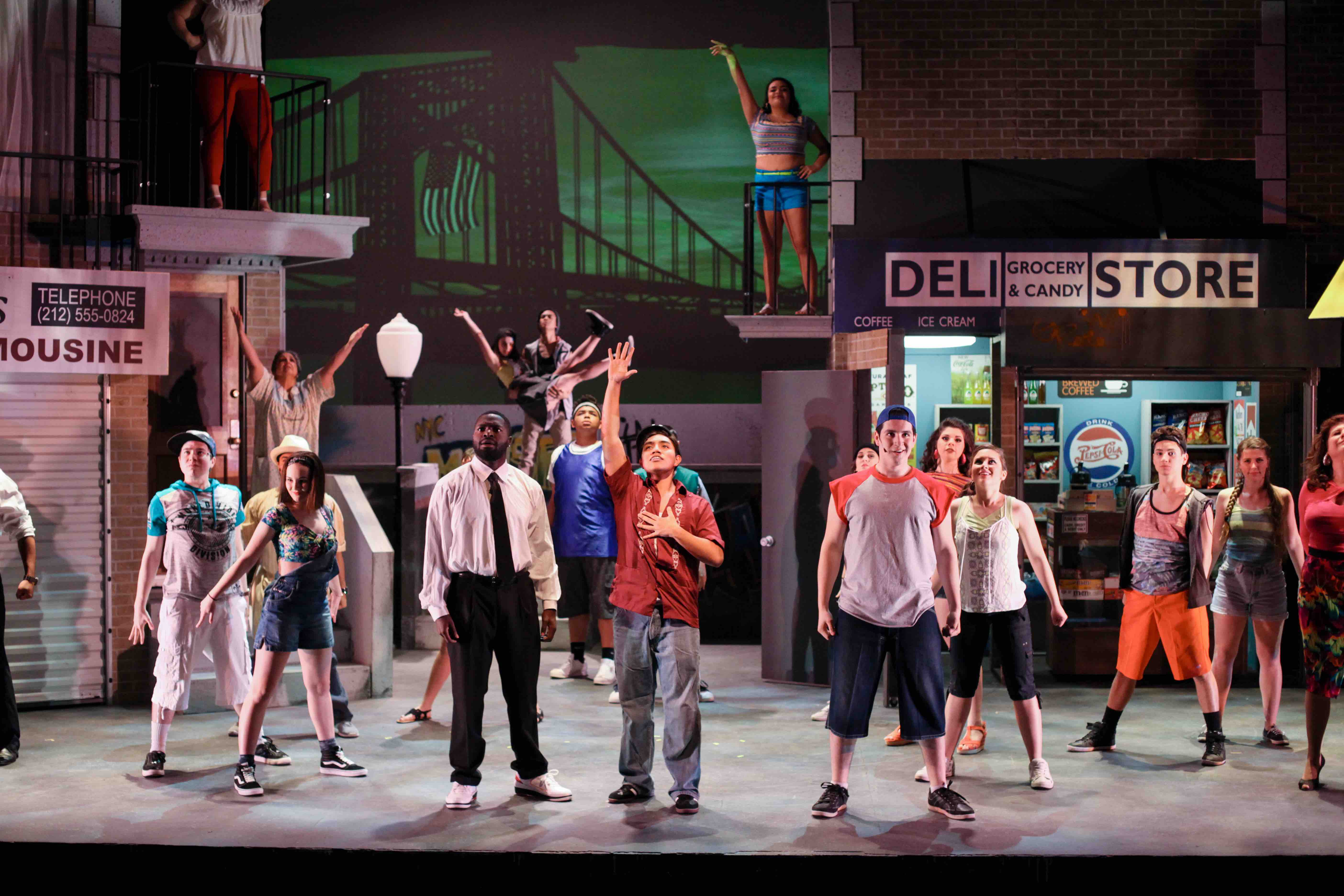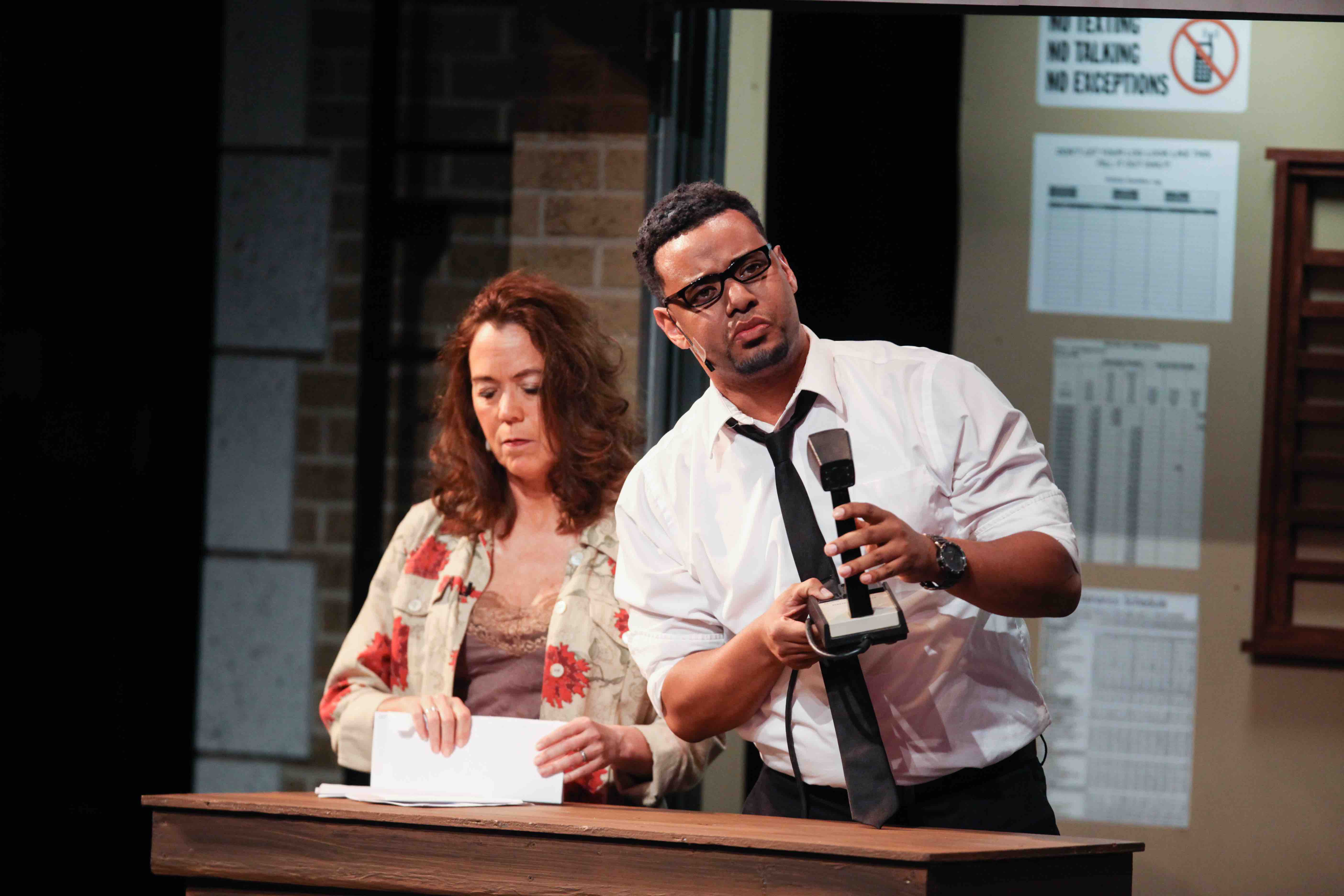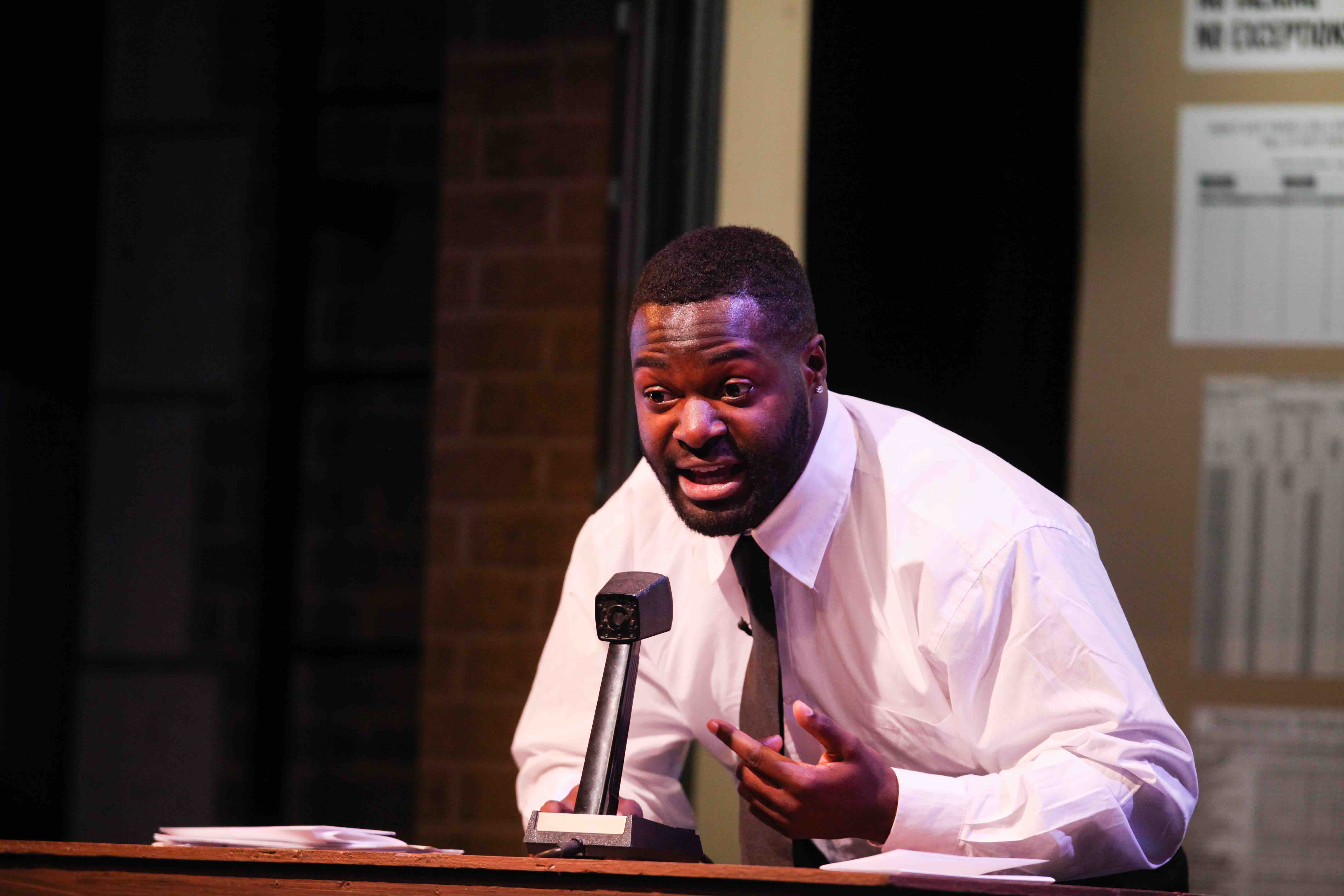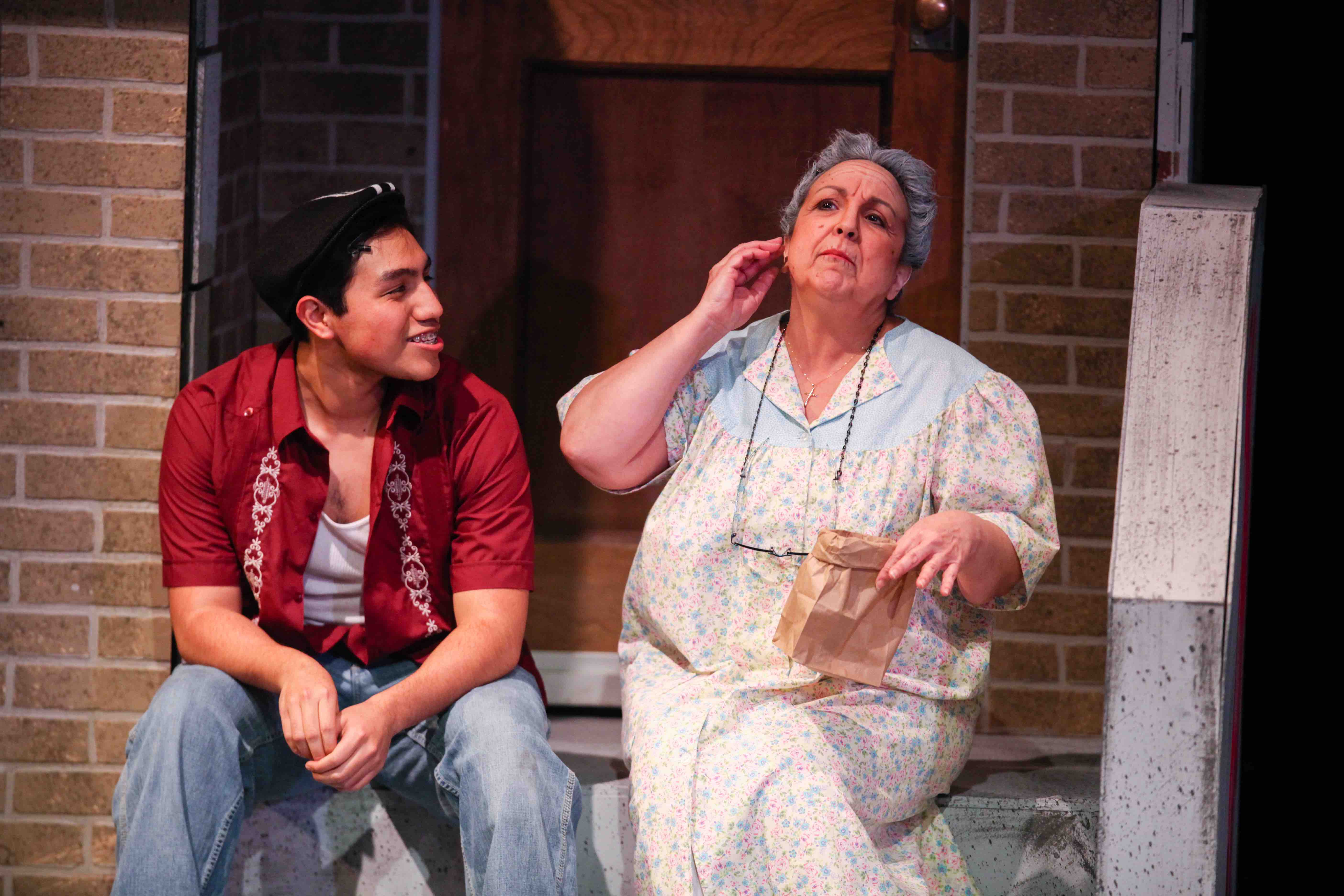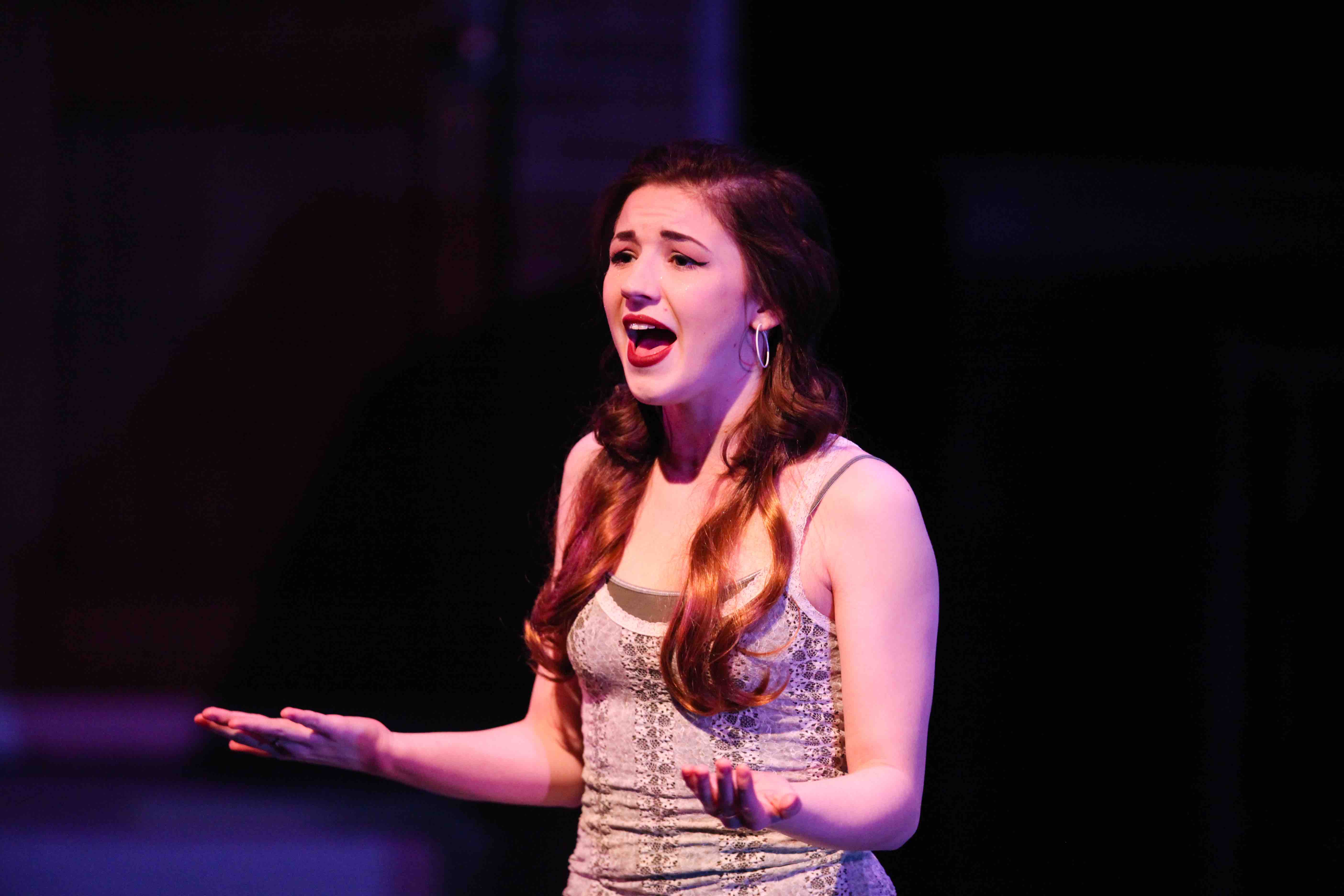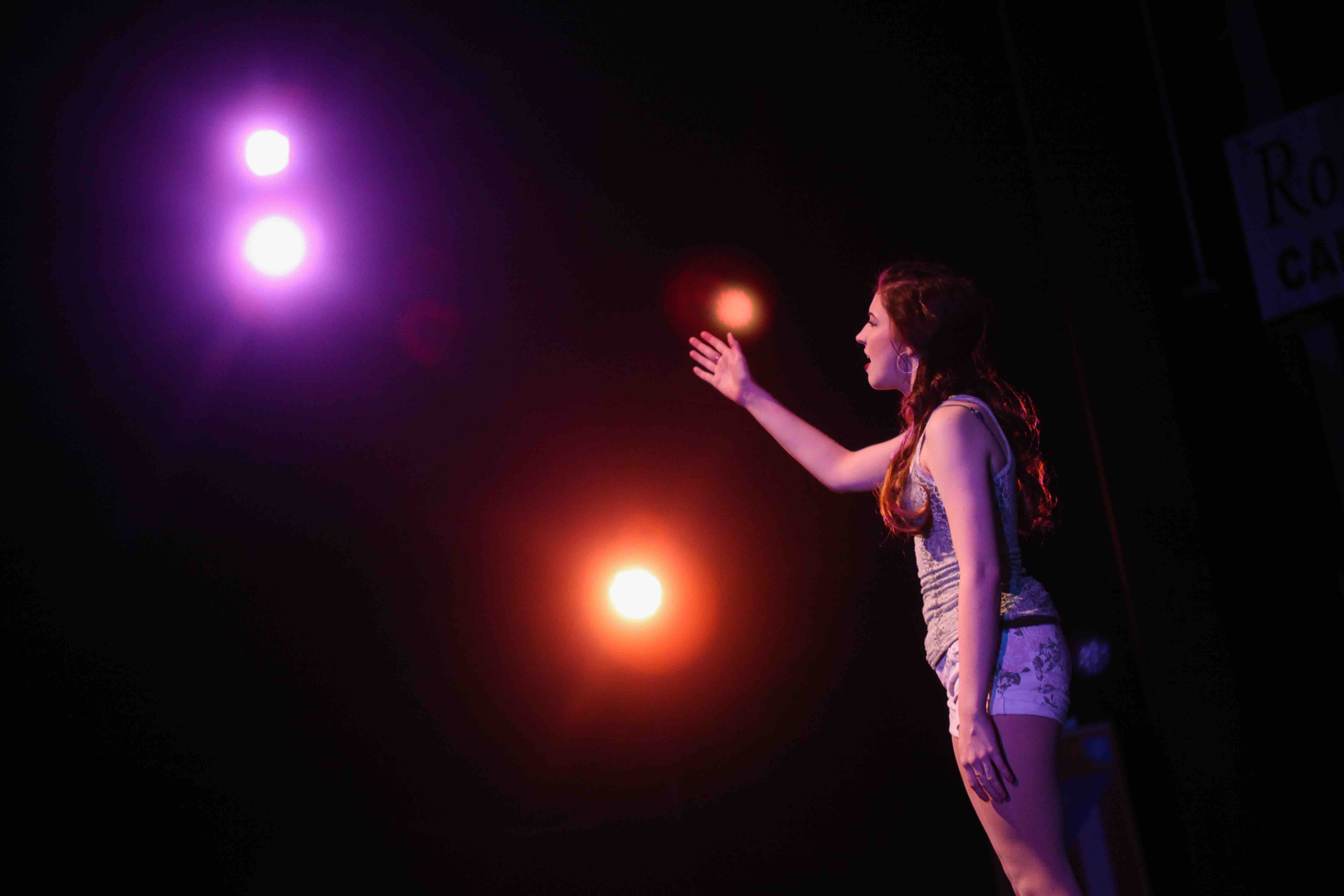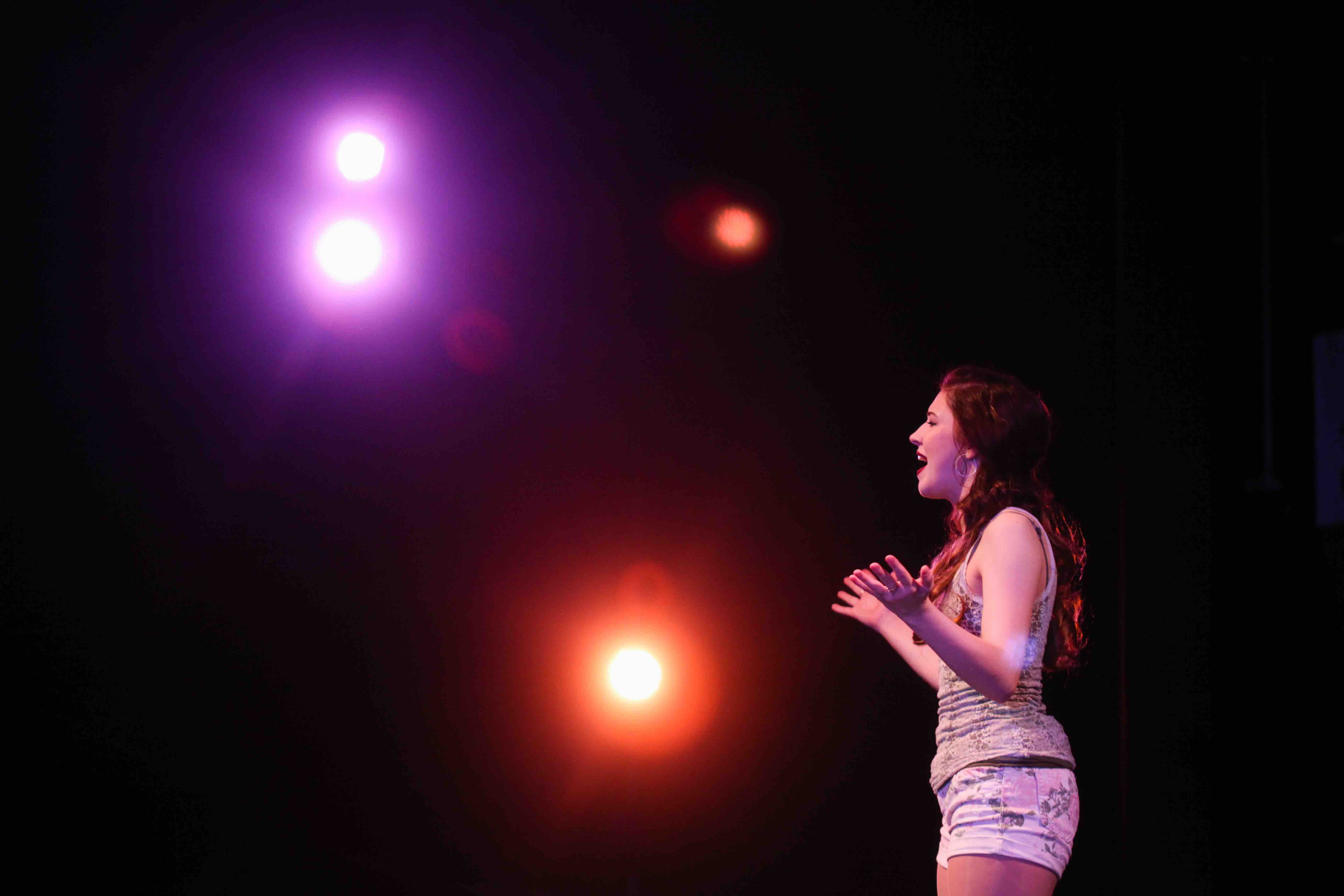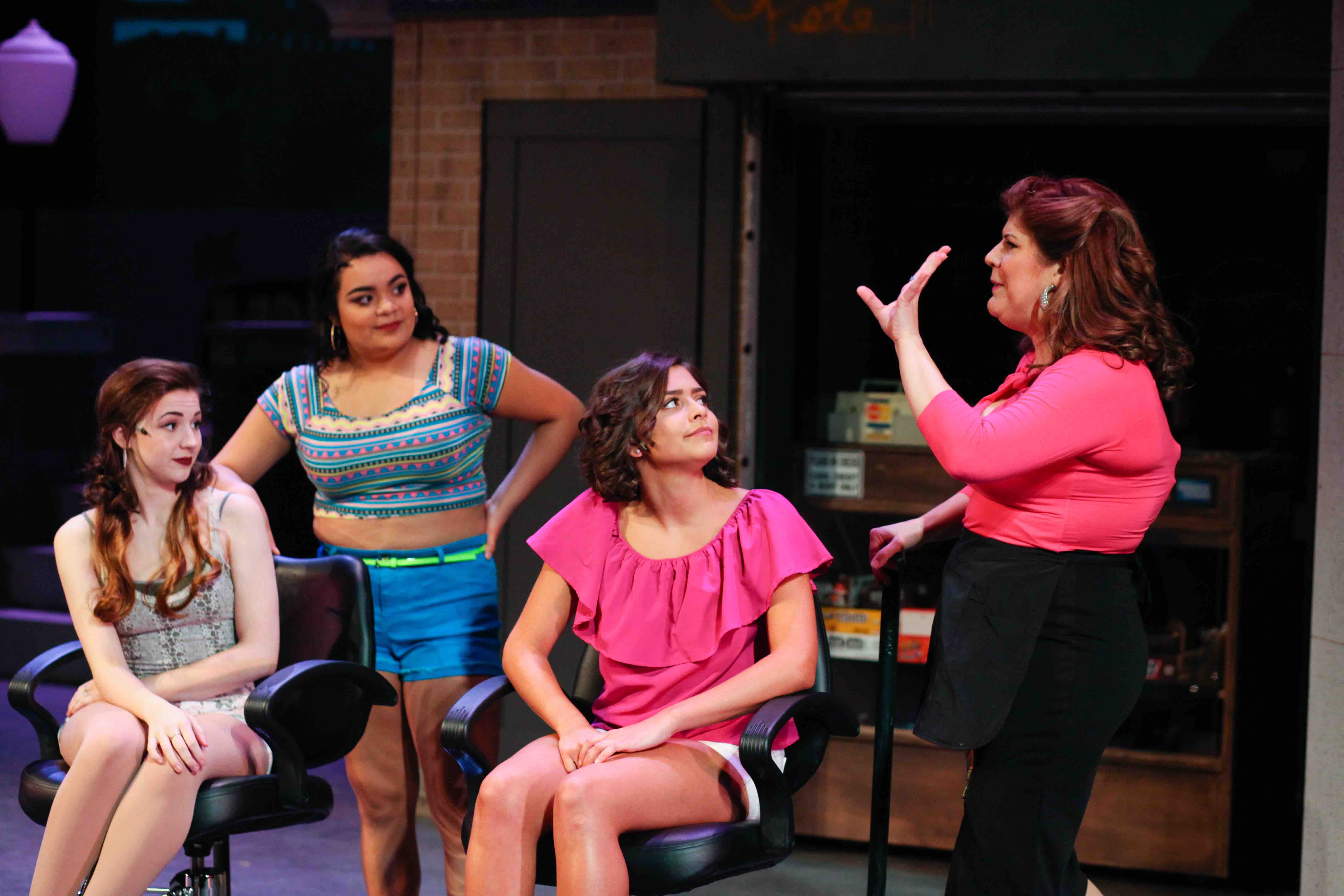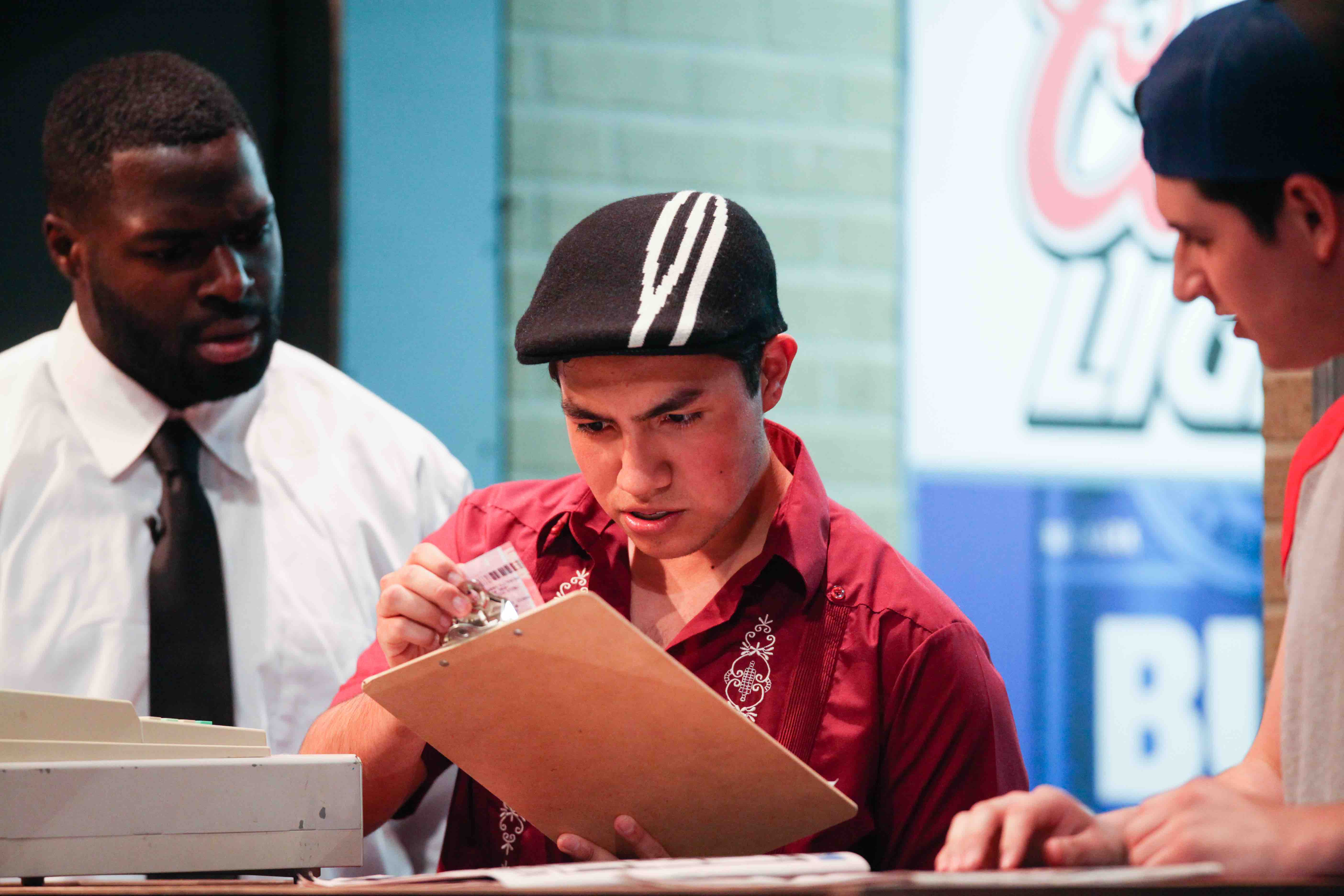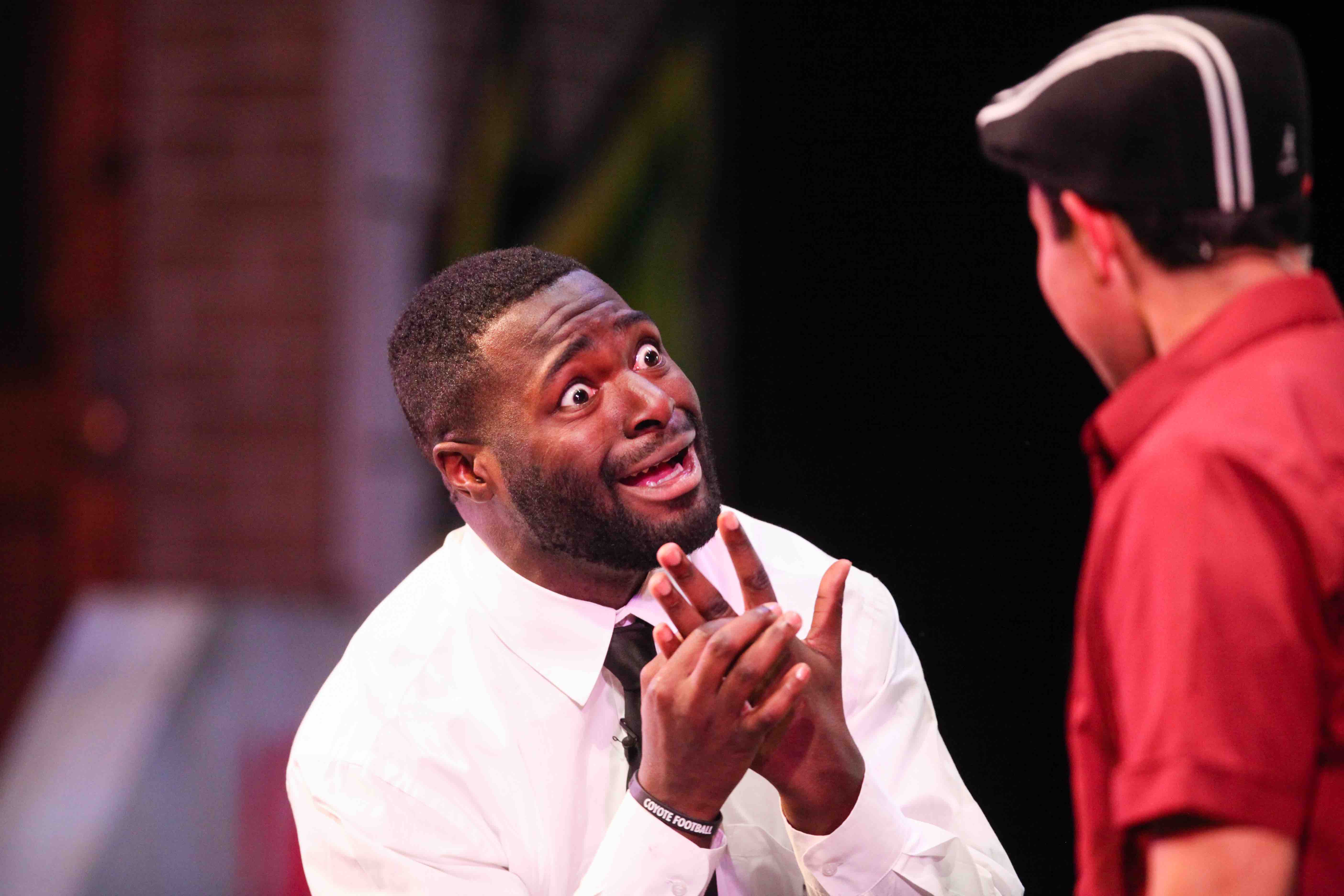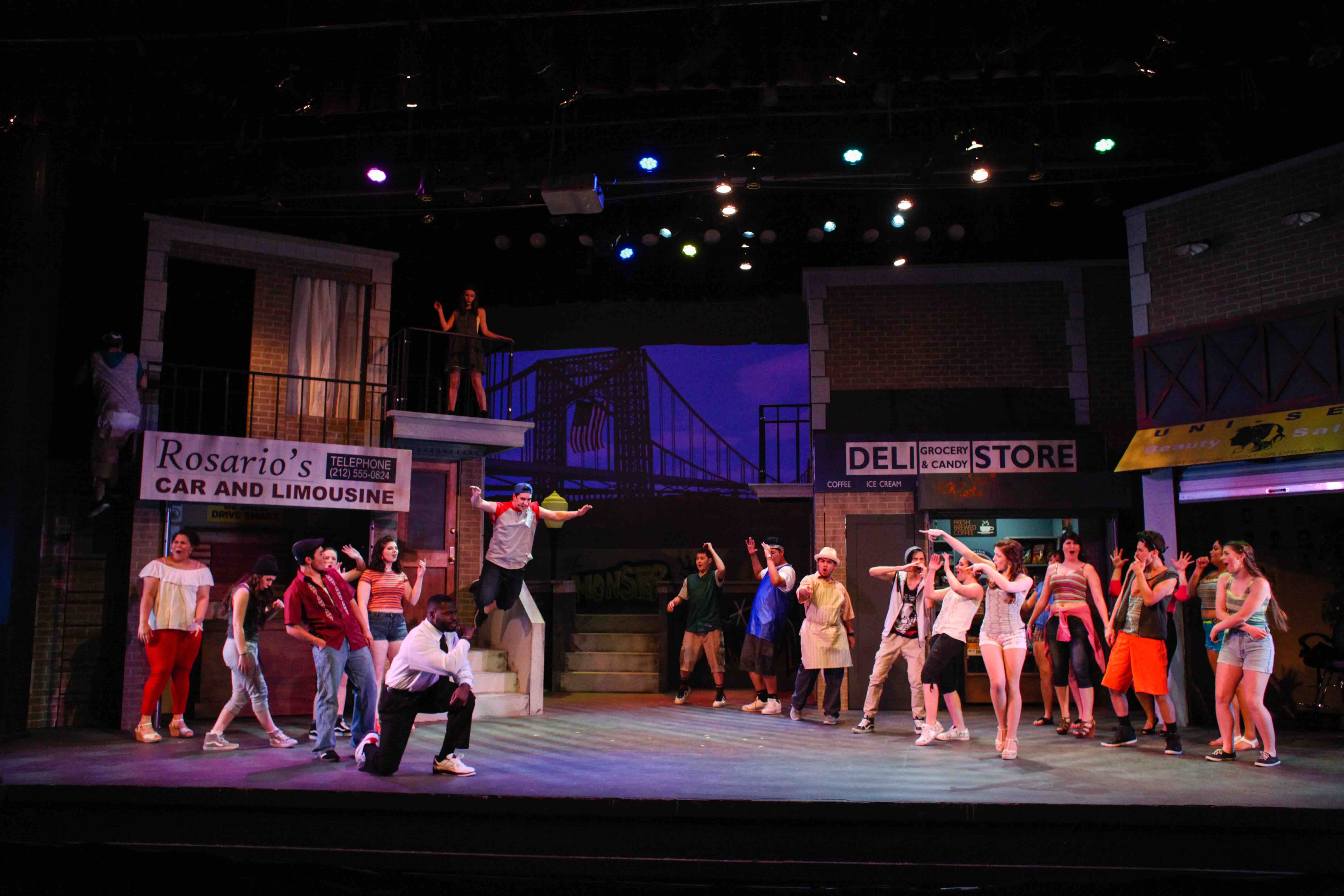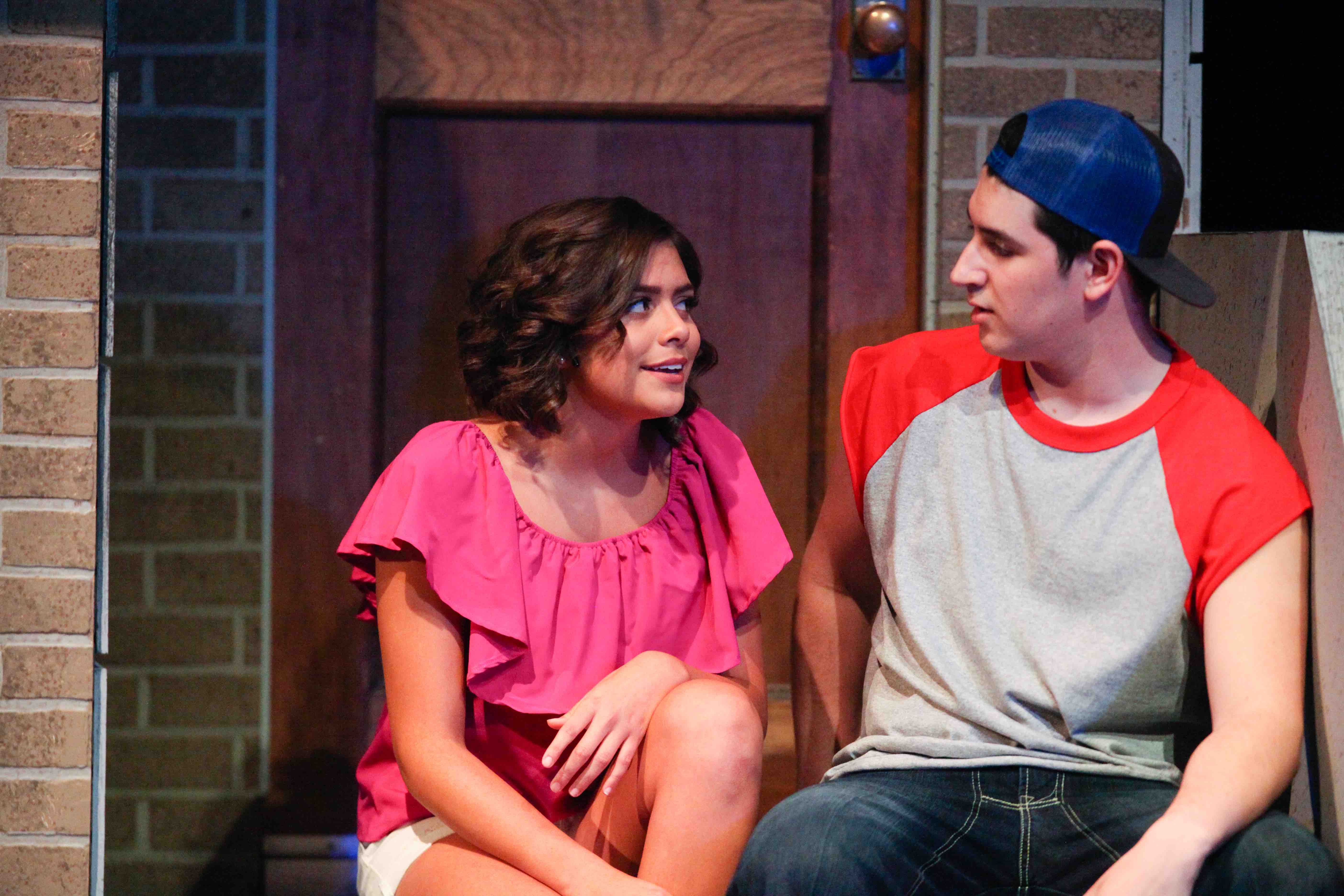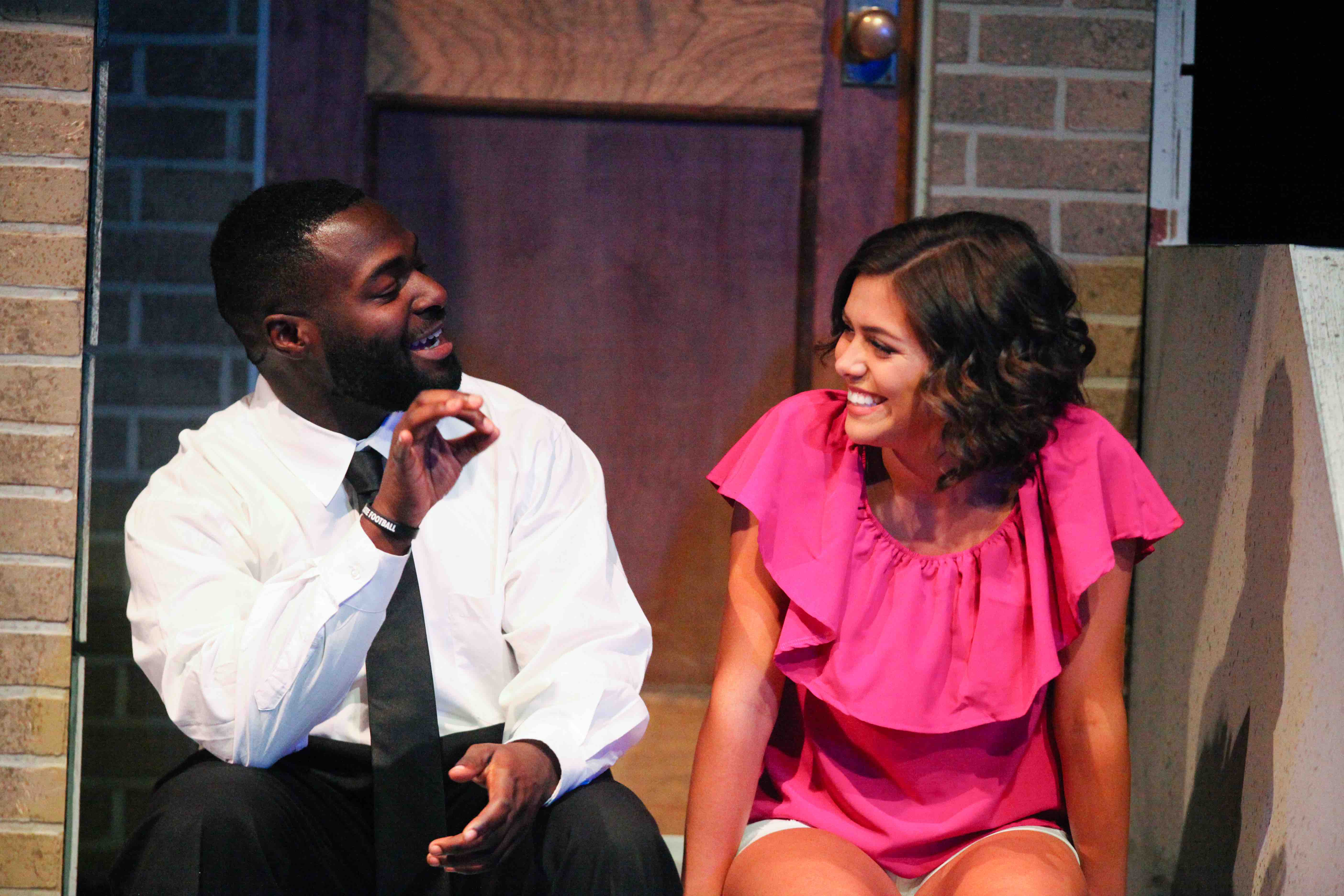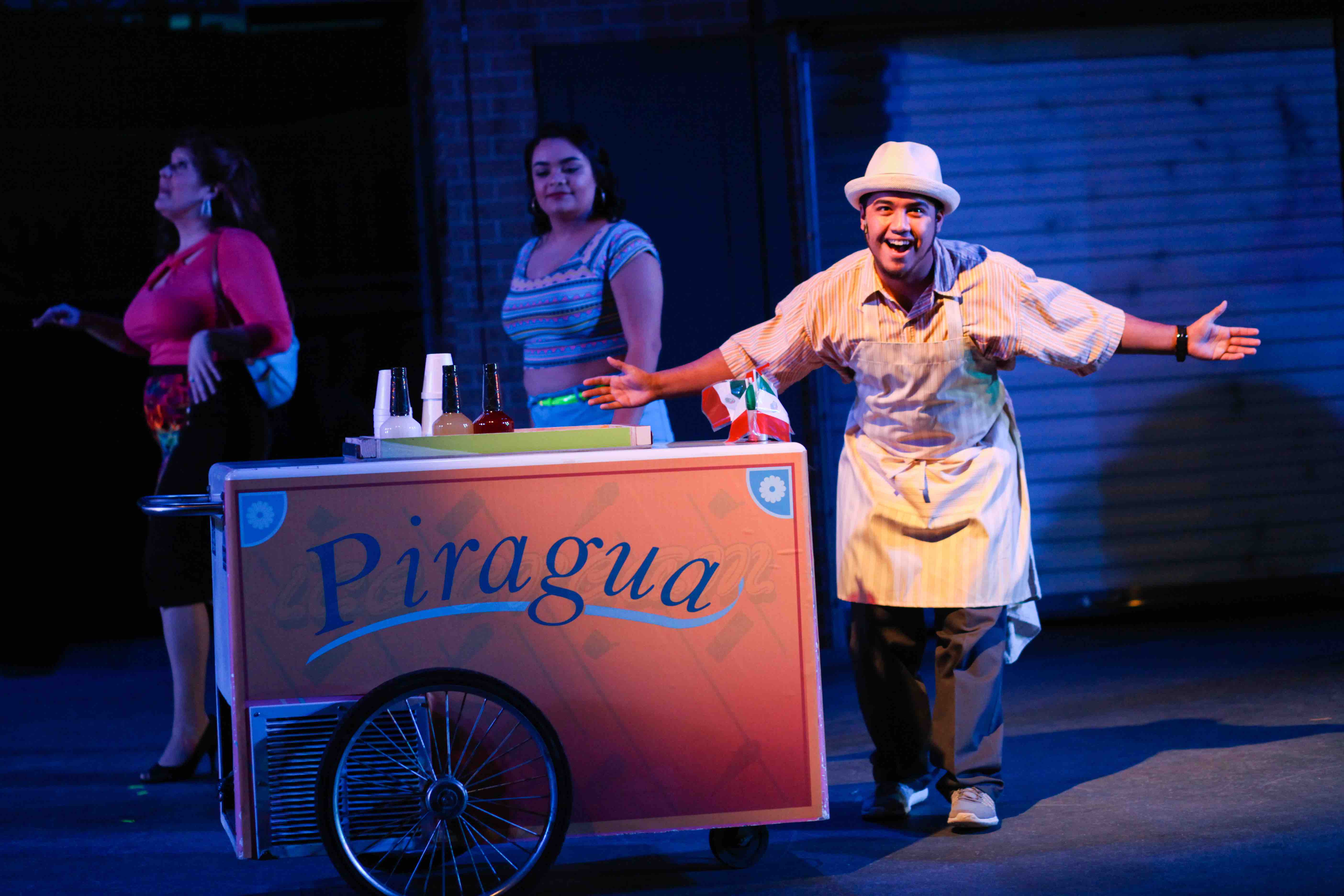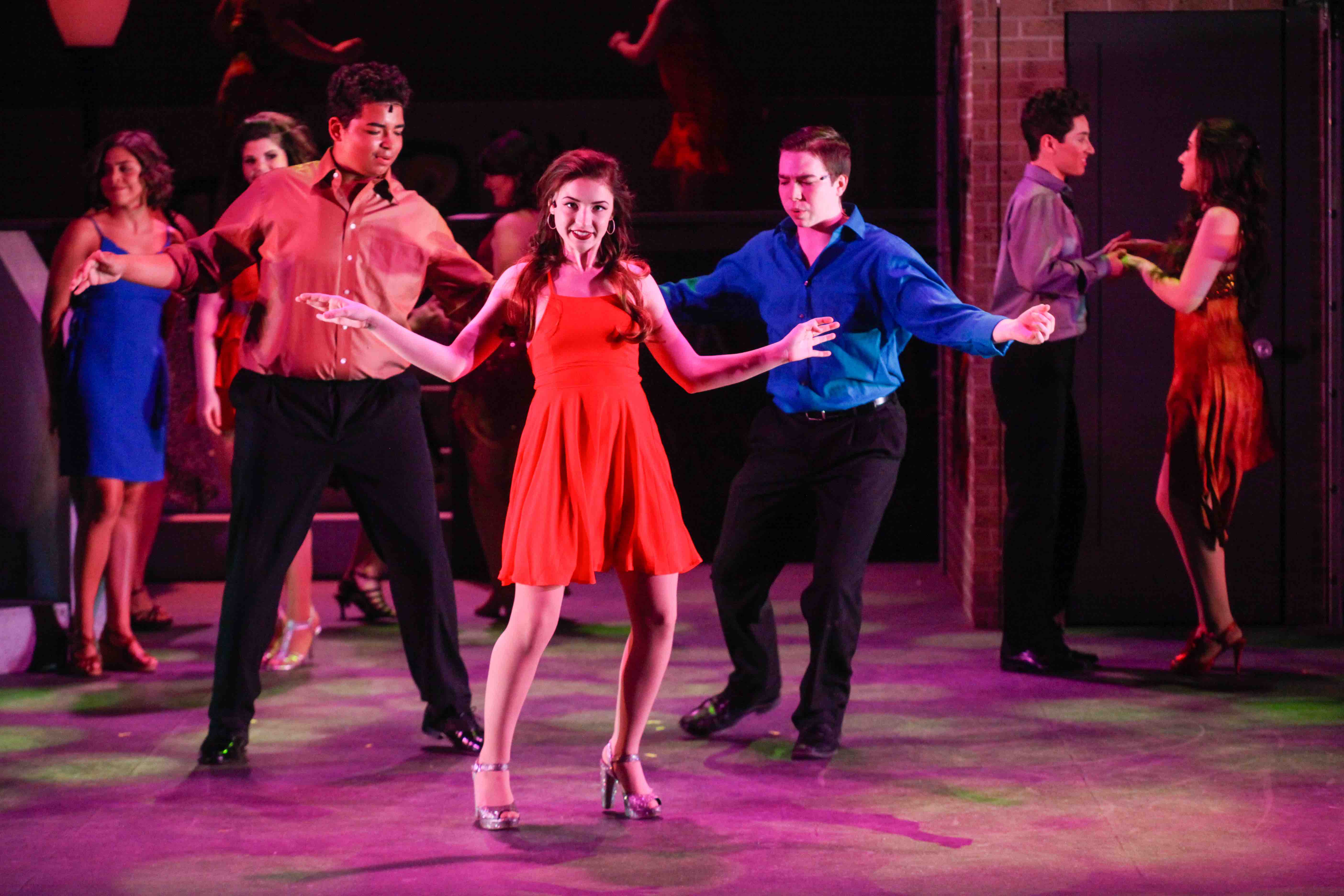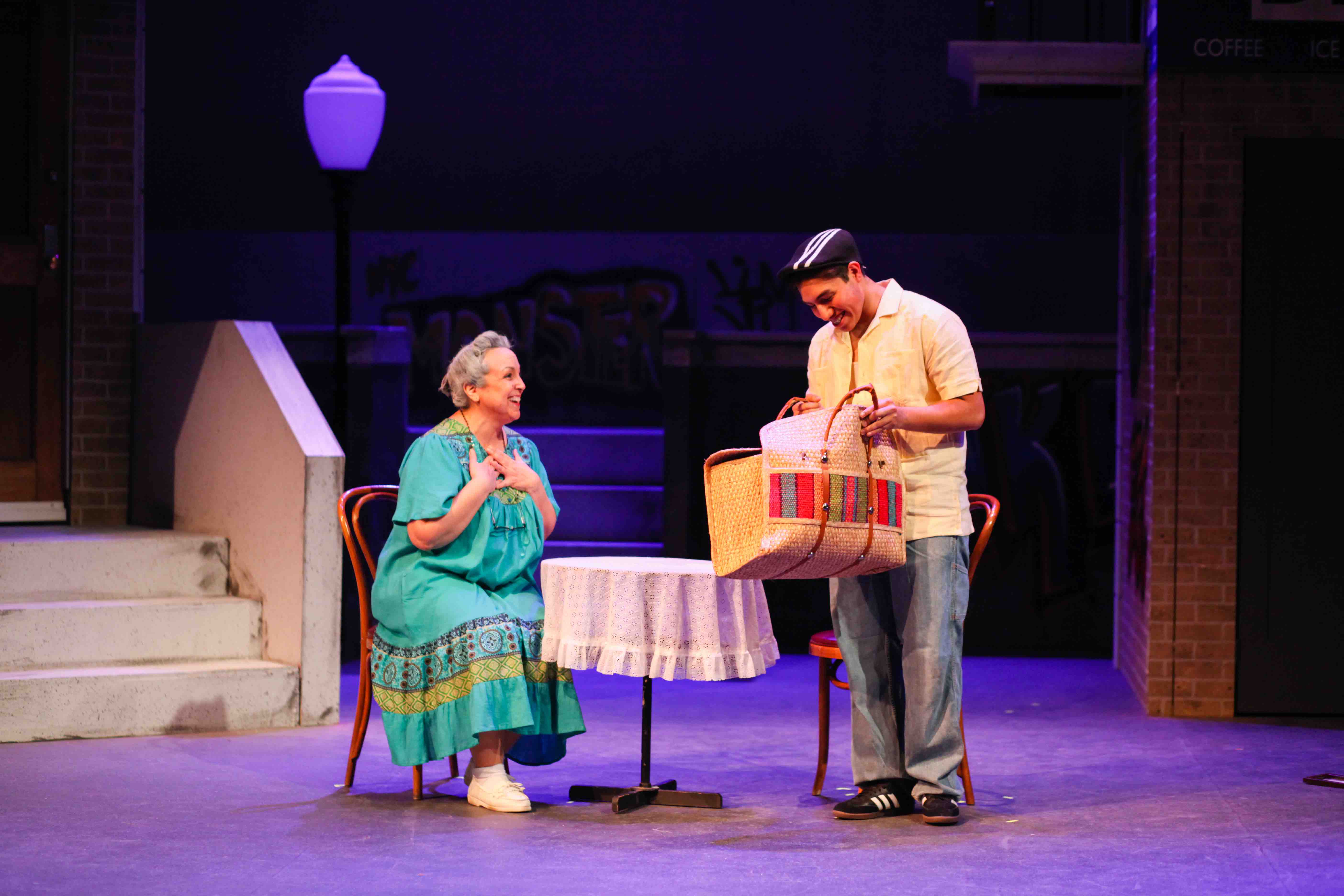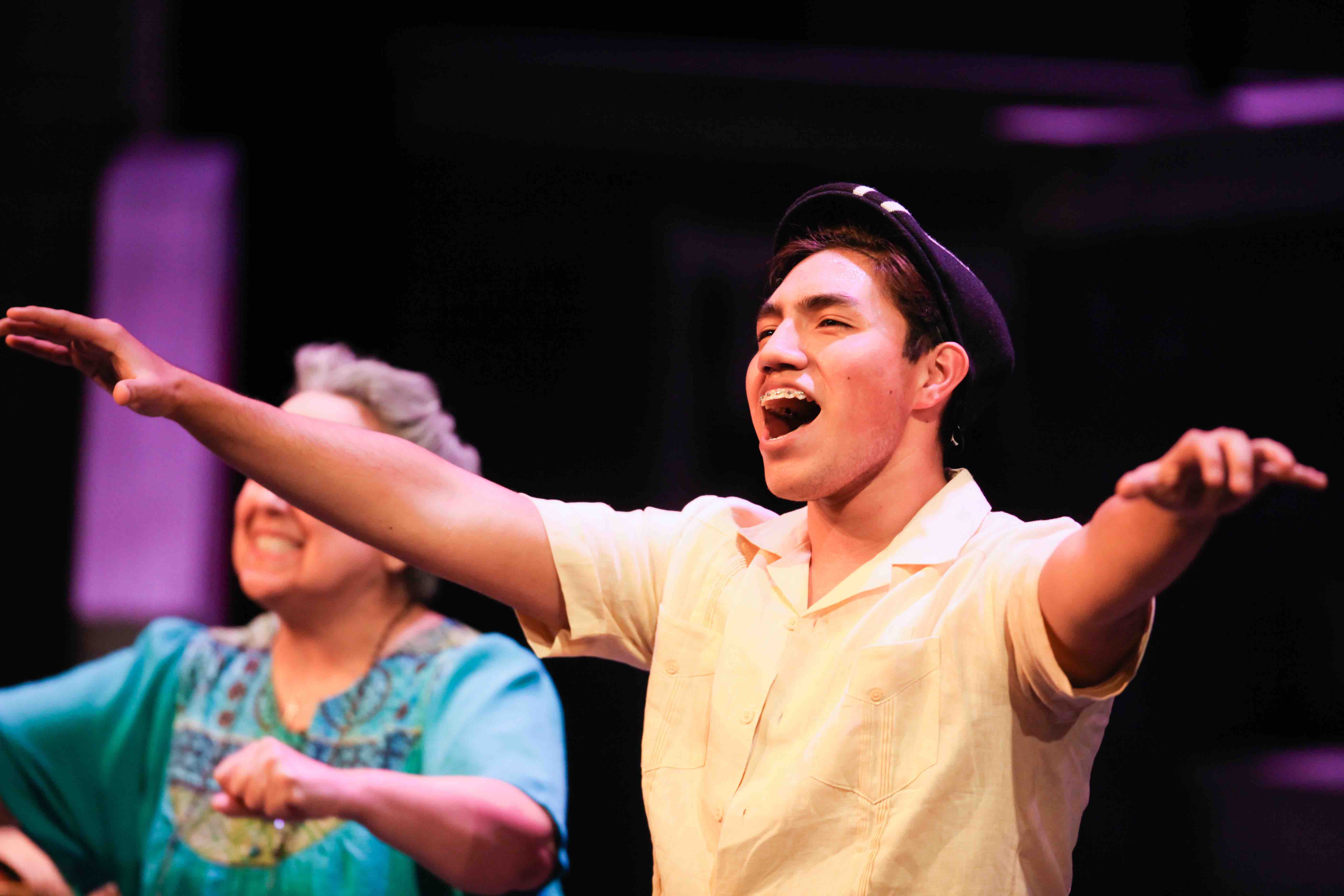 April 7-9 & 20-23, 2017
Kephart Theatre
---
In the Heights
Book by Quiara Alegria Hudes
Music and Lyrics by Lin-Manuel Miranda
The first Broadway production from the creator of the hit Hamilton, Lin-Manuel Miranda!
The story centers on a variety of characters living in the neighborhood of Washington Heights, on the northern tip of Manhattan. At the center of the show is Usnavi, a bodega owner who looks after the aging Cuban lady next door, pines for the gorgeous girl working in the neighboring beauty salon and dreams of winning the lottery and escaping to the shores of his native Dominican Republic. Meanwhile, Nina, a childhood friend of Usnavi's, has returned to the neighborhood from her first year at college with surprising news for her parents, who have spent their life savings on building a better life for their daughter. Ultimately, Usnavi and the residents of the close-knit neighborhood get a dose of what it means to be home.
SPONSORED BY WELLS FARGO ADVISORS & KASA CONTROLS
Usnavi: Marlon Hernandez
Nina: Sofie Flores
Benny: Christian McQueen
Vanessa: Maria Putzier
Abuela Claudia: Luci Larson
Kevin Rosario: Keenan Ramos
Camila Rosario: Sarah Crews
Sonny: Jose Moreno
Daniela: Rachel Pearson
Carla: Stephanie Gomez
Graffiti Pete: Anthony Nitbouapha
Piragua Guy: Marco Armendariz
Bolero Singer: Casadie Smith
Moses Brown
Leighton Cline
Sierra DeArvil
Aaron Dix
Emily Gardner
Jazlyn Kingsolver
Emma Kinkelaar
Logan Kitchener
Albert Penado
Zoe Rea
Mikayla Robben
Breyana Rose
Avery Smith
Casadie Smith
Katie Zuercher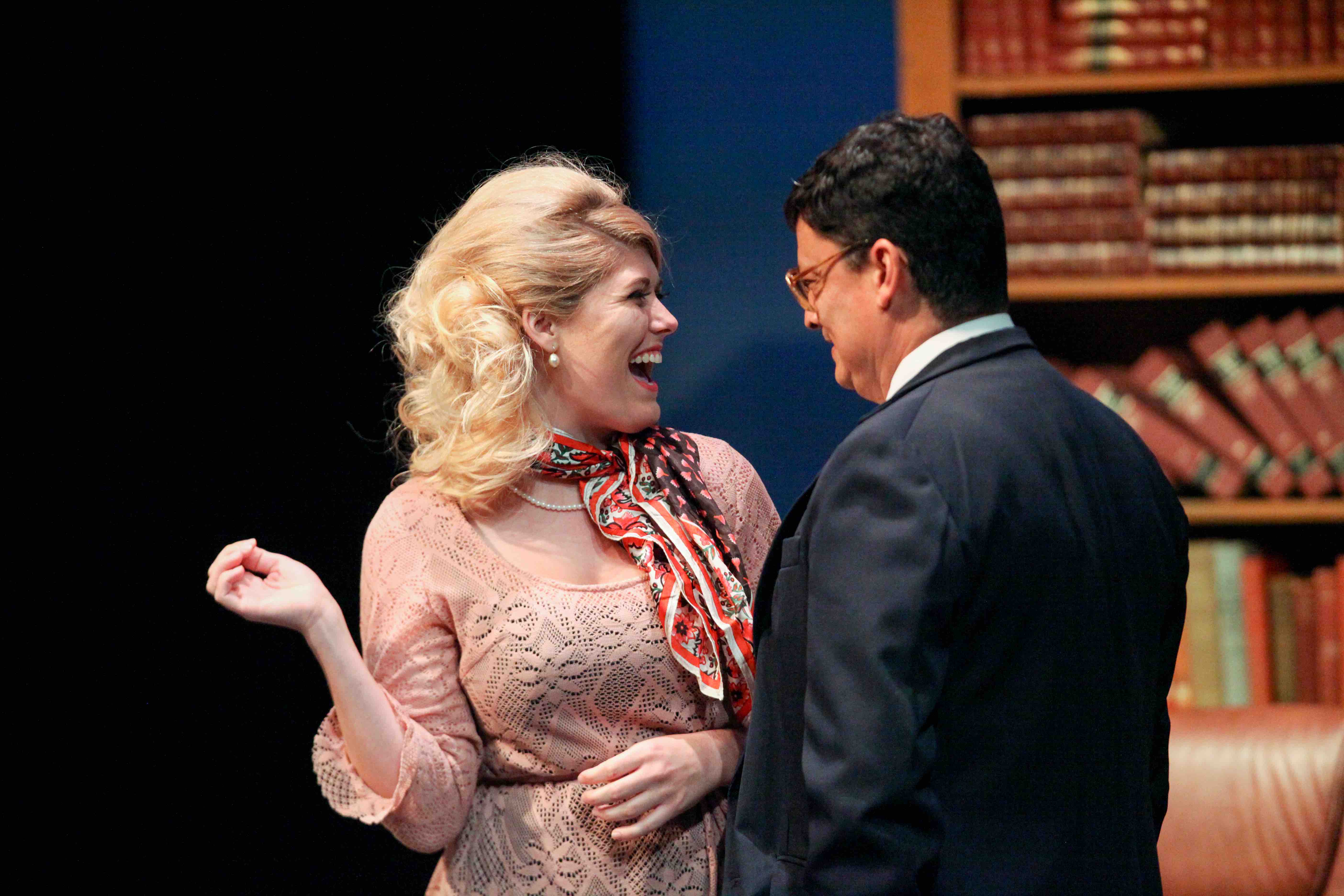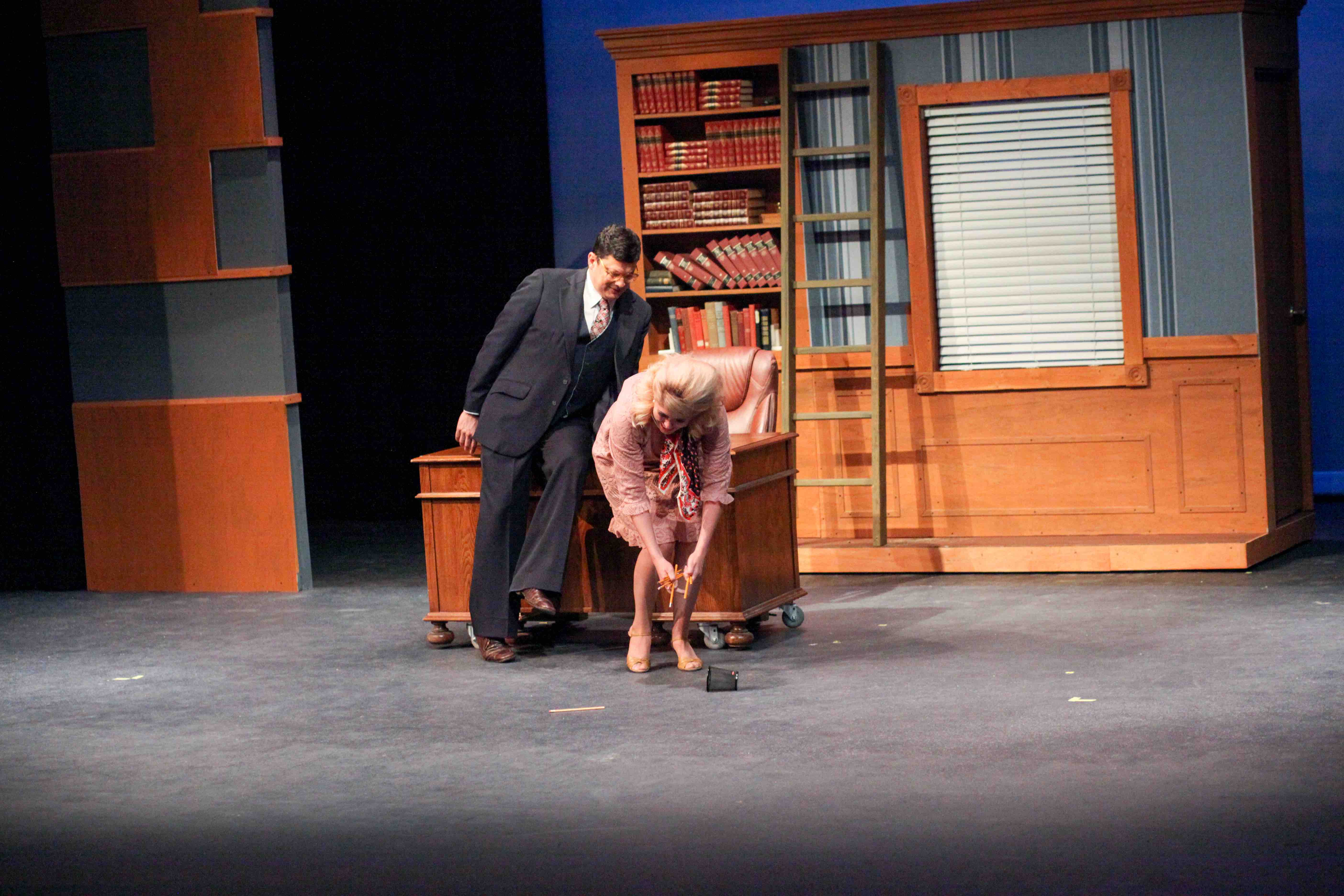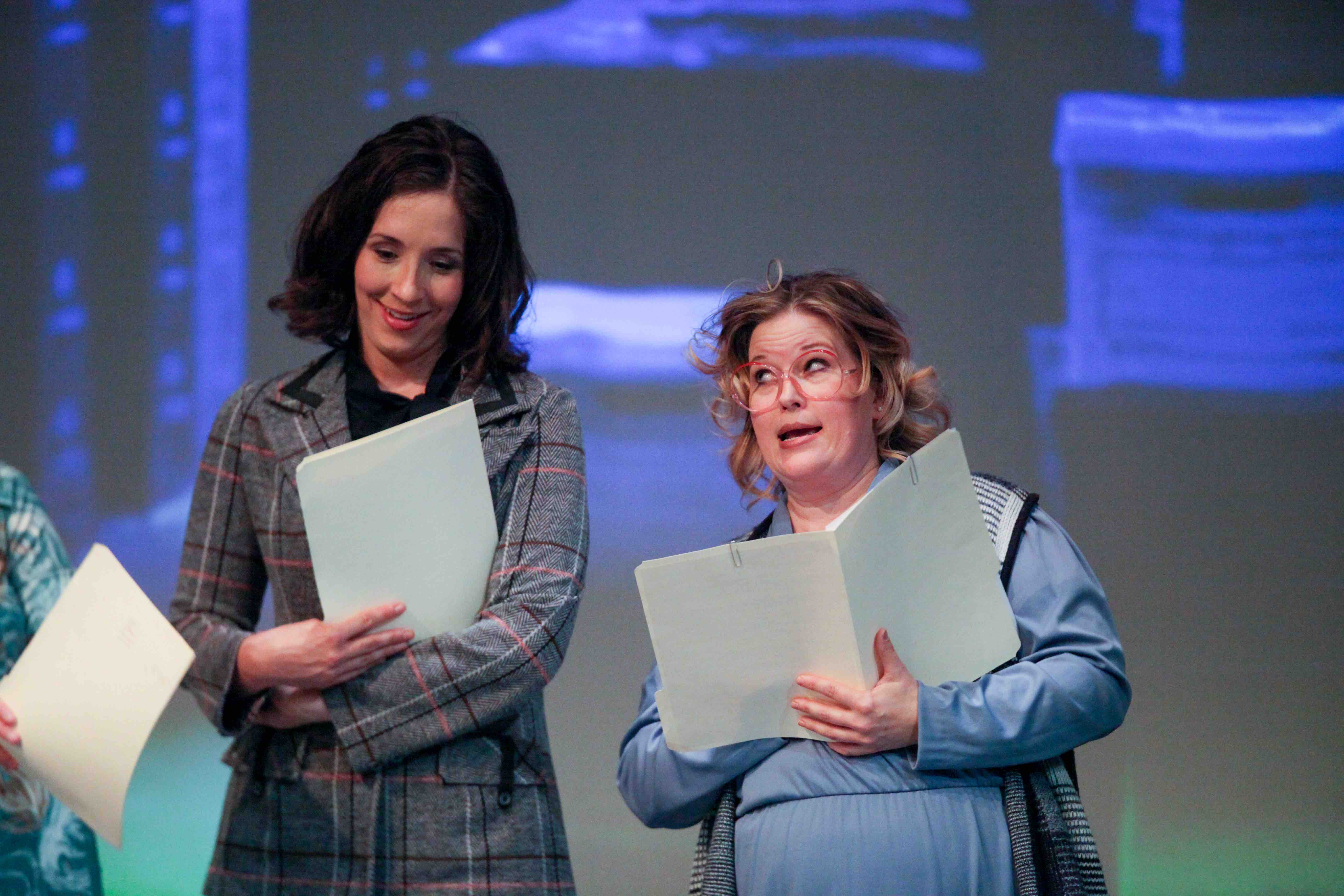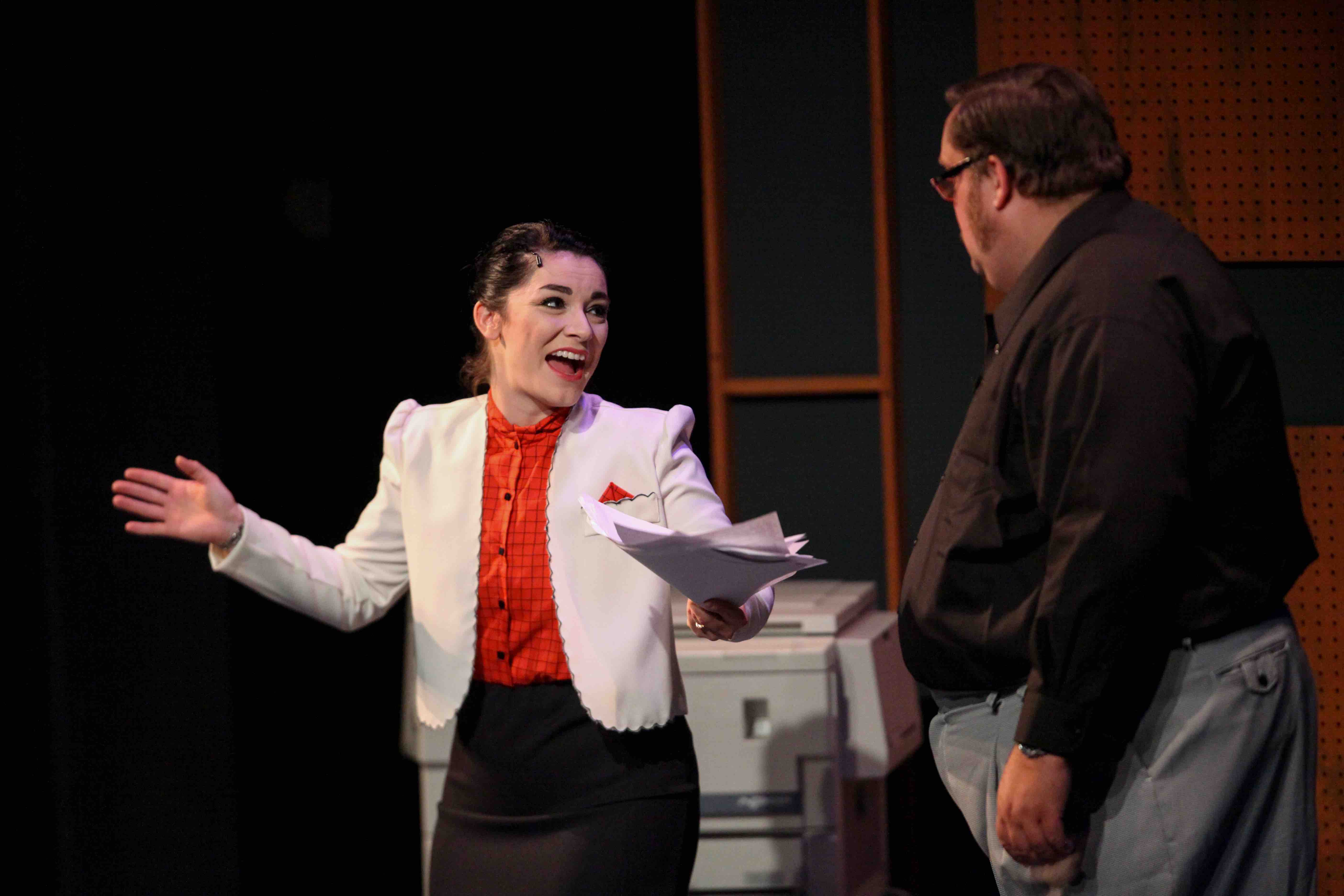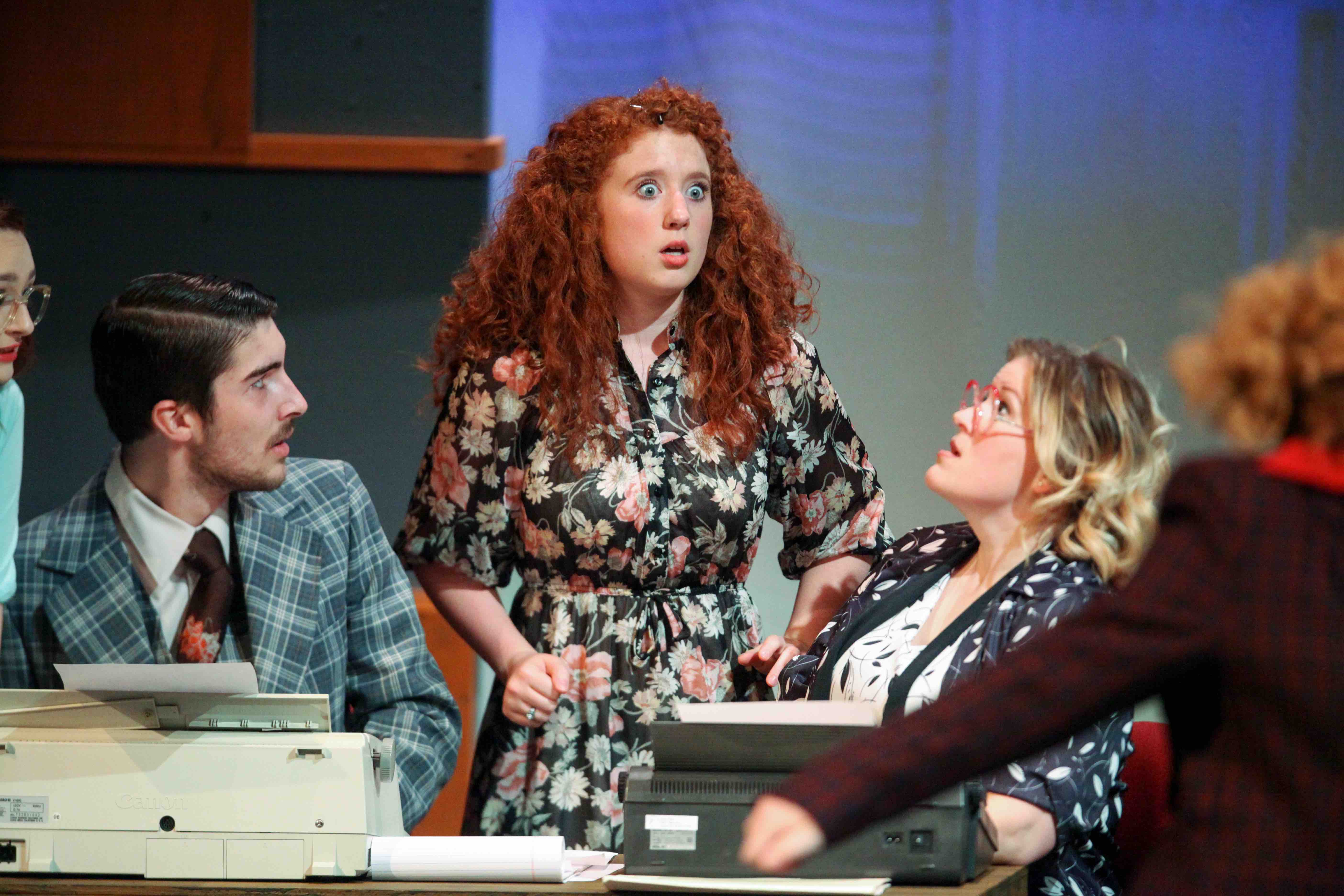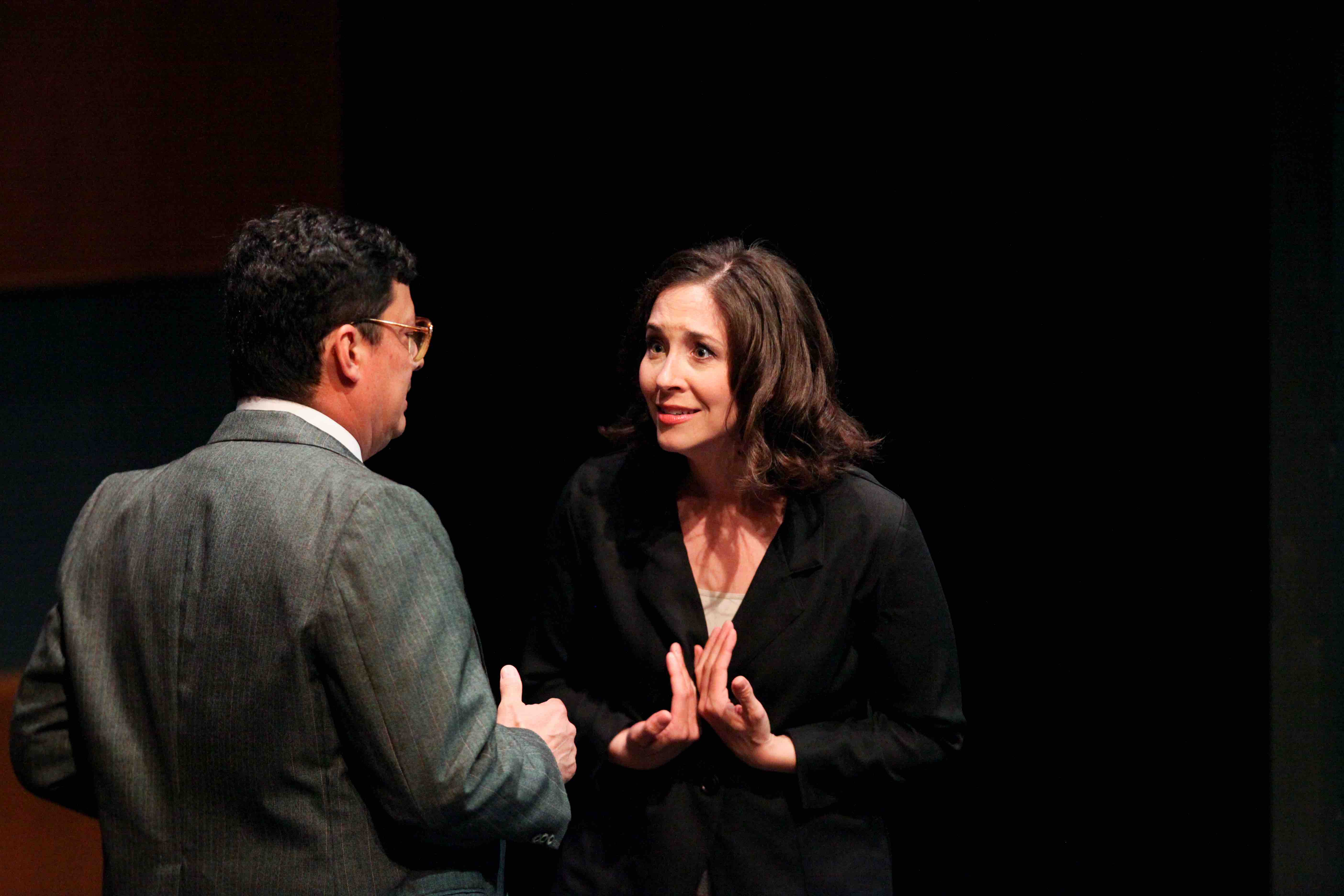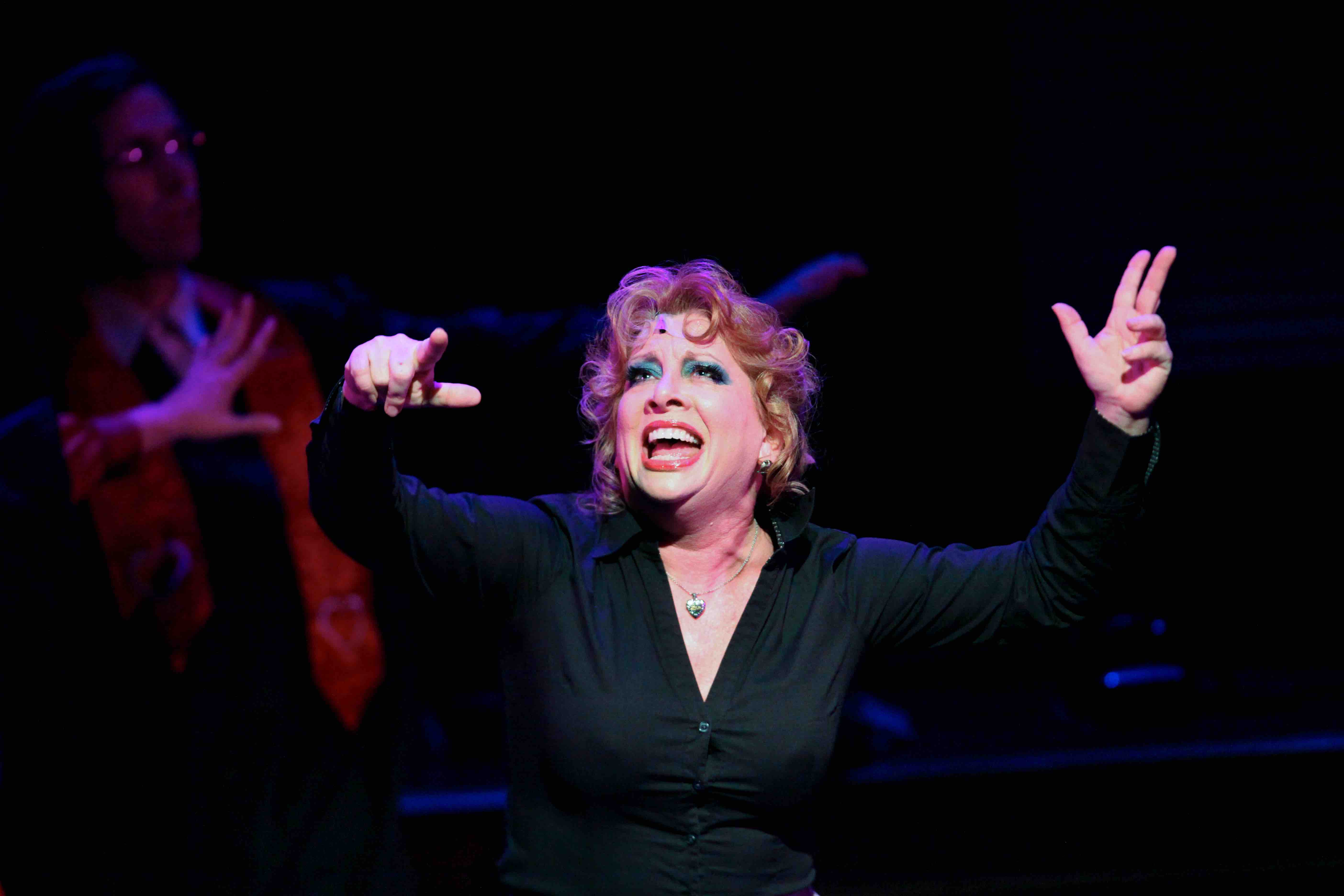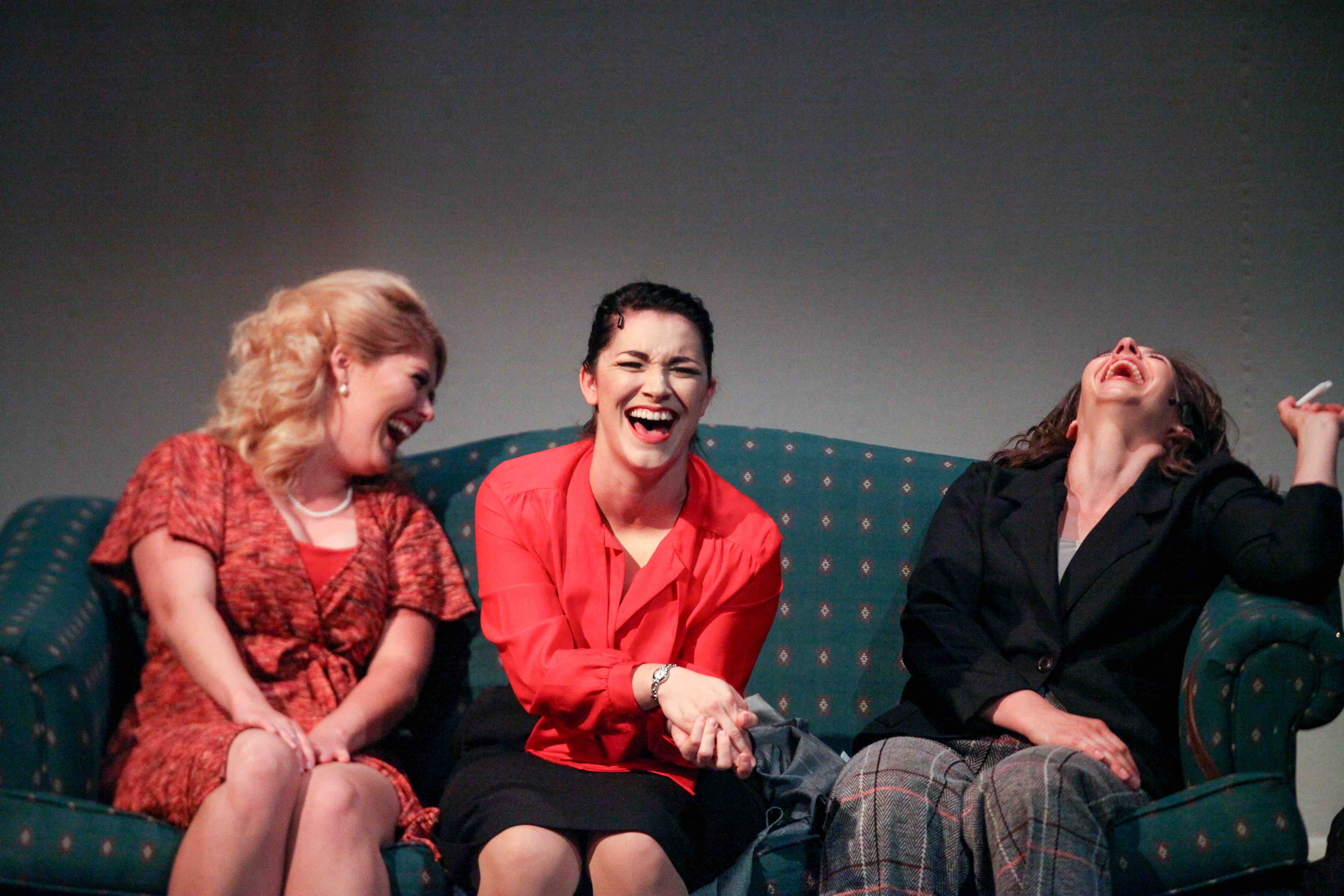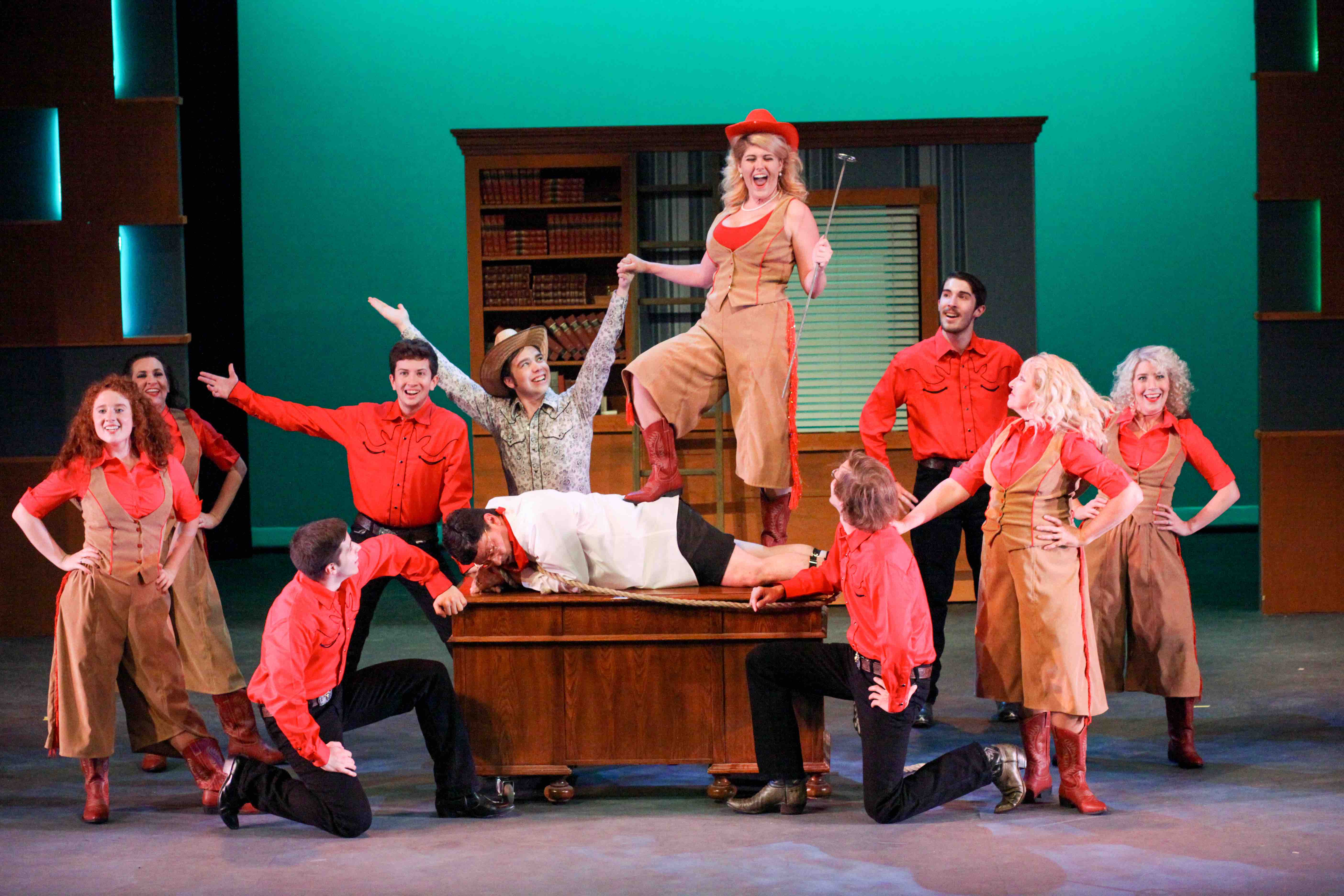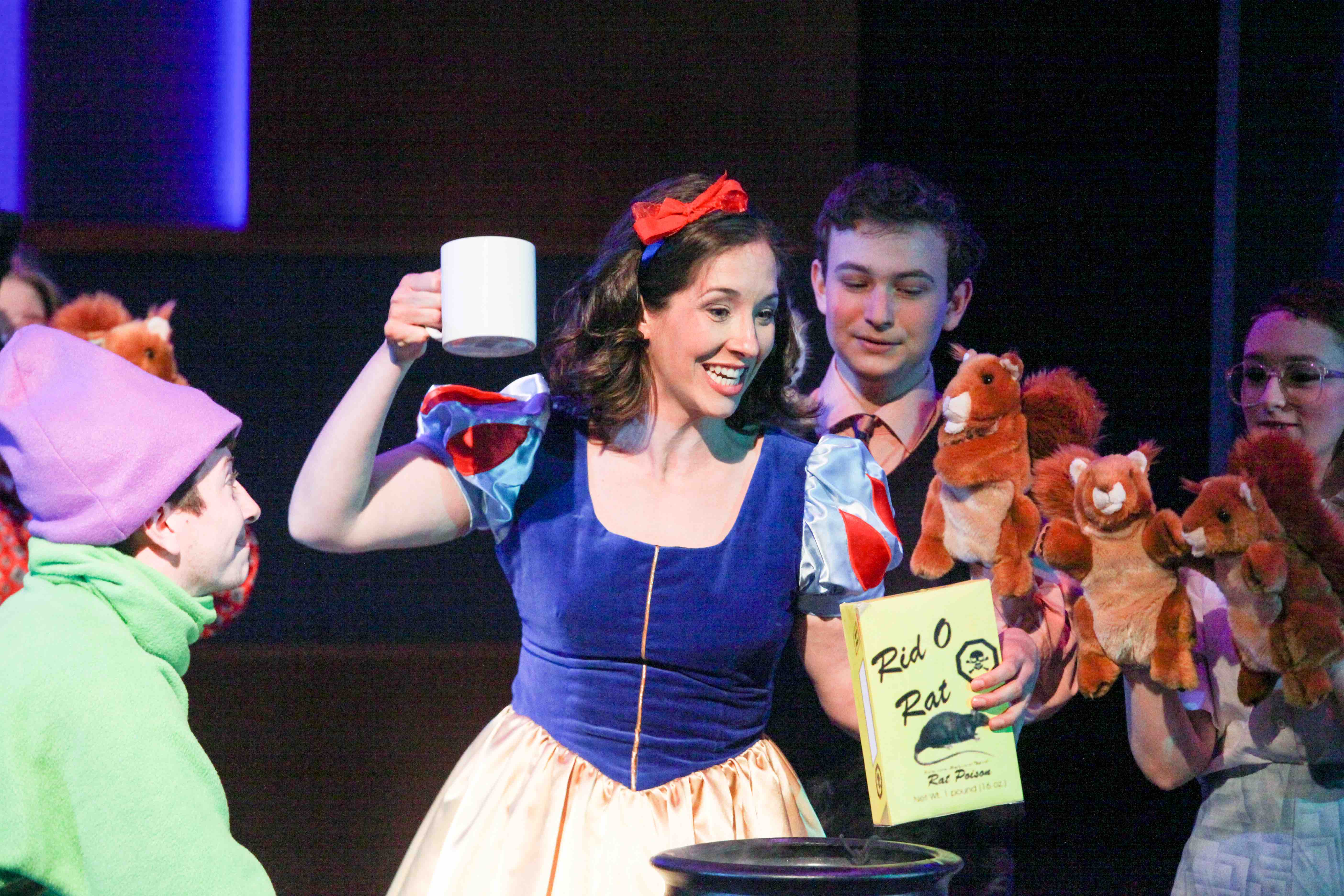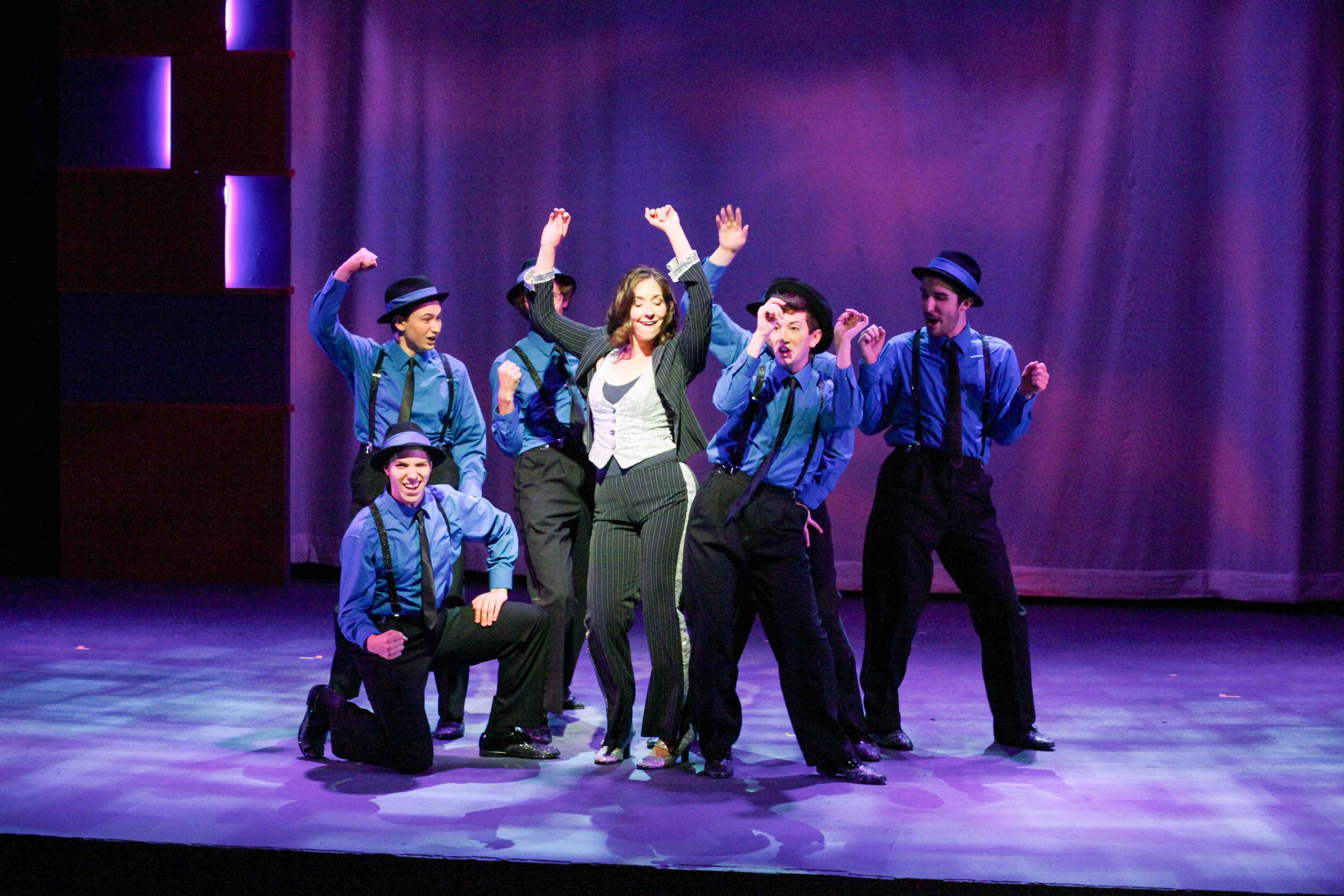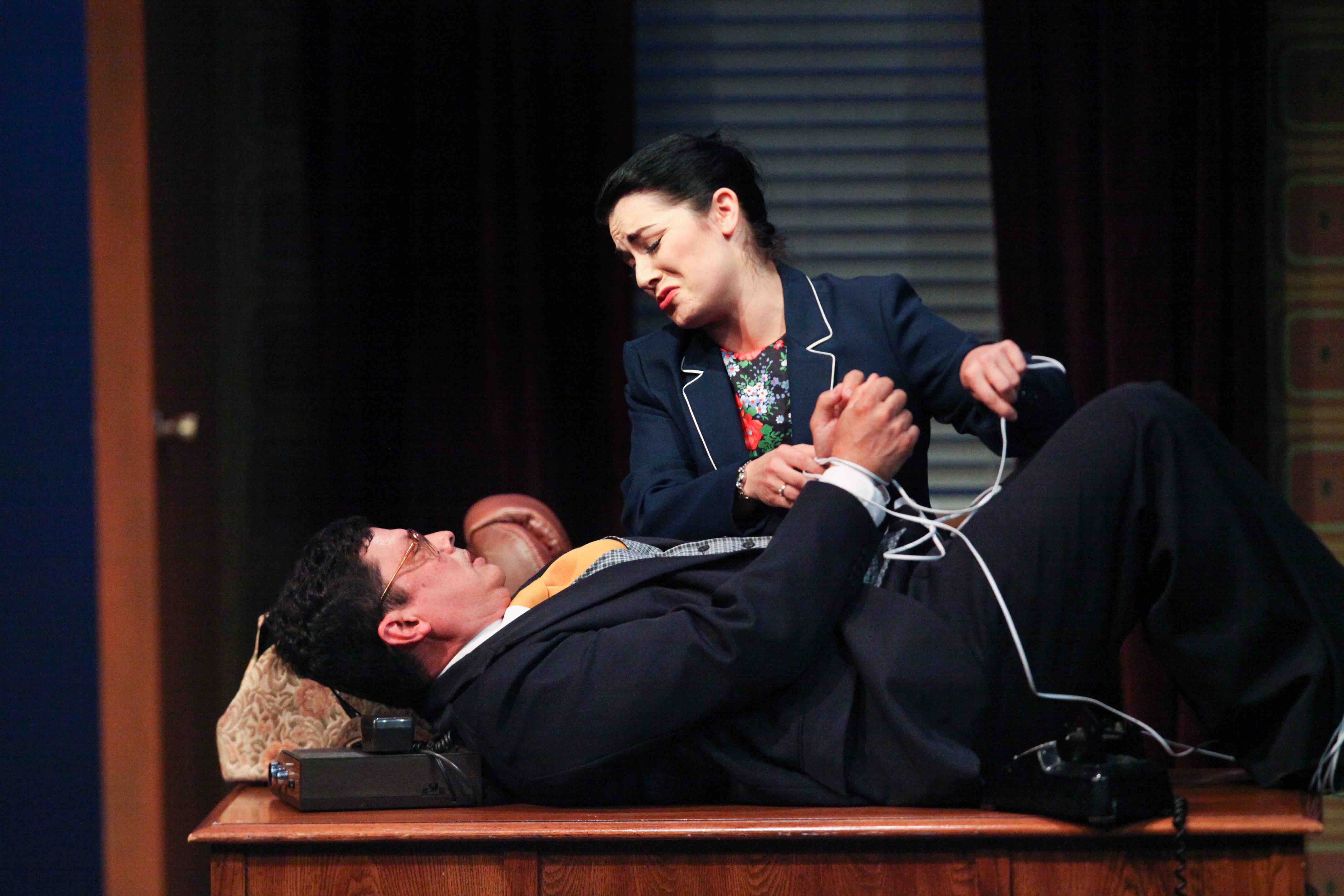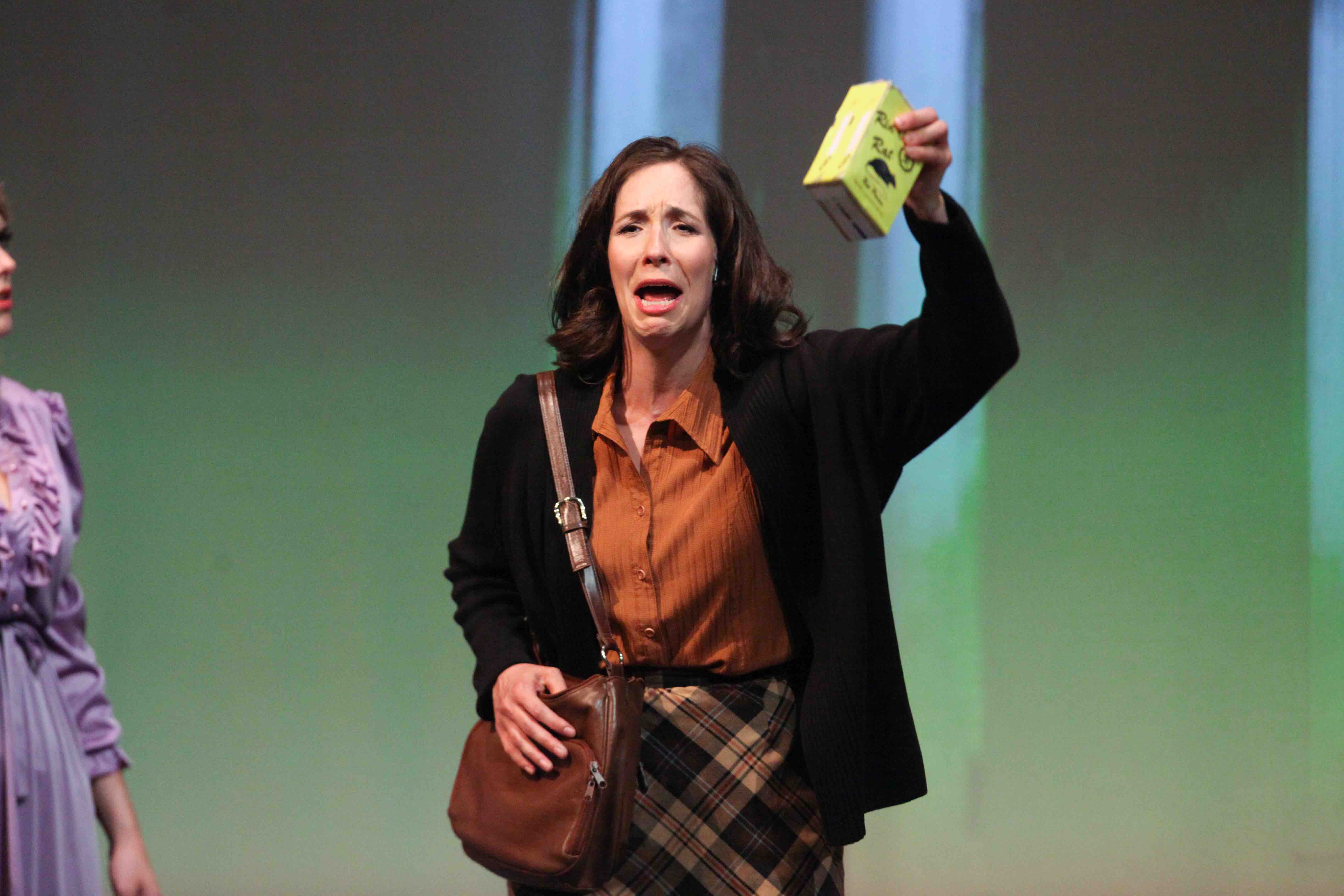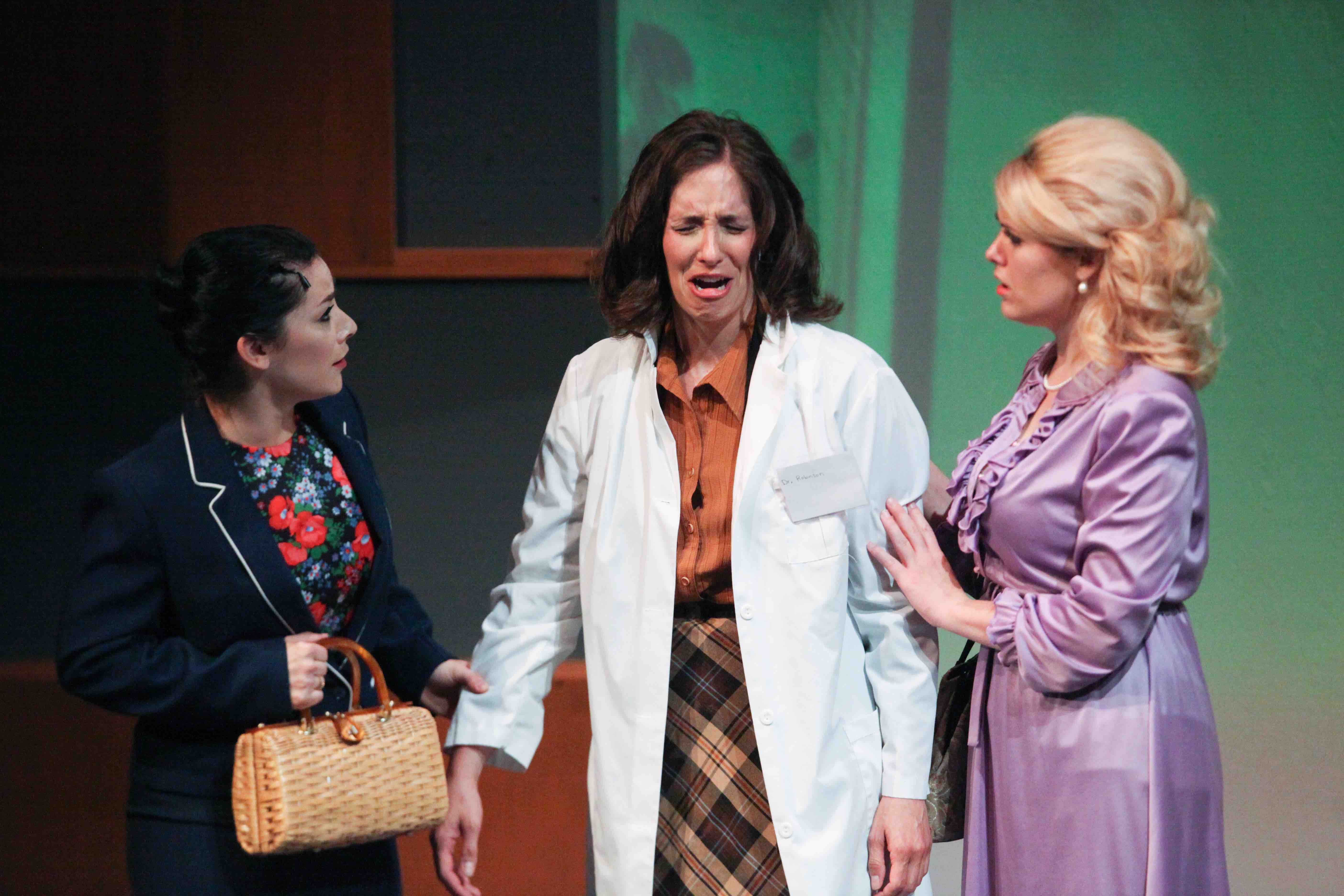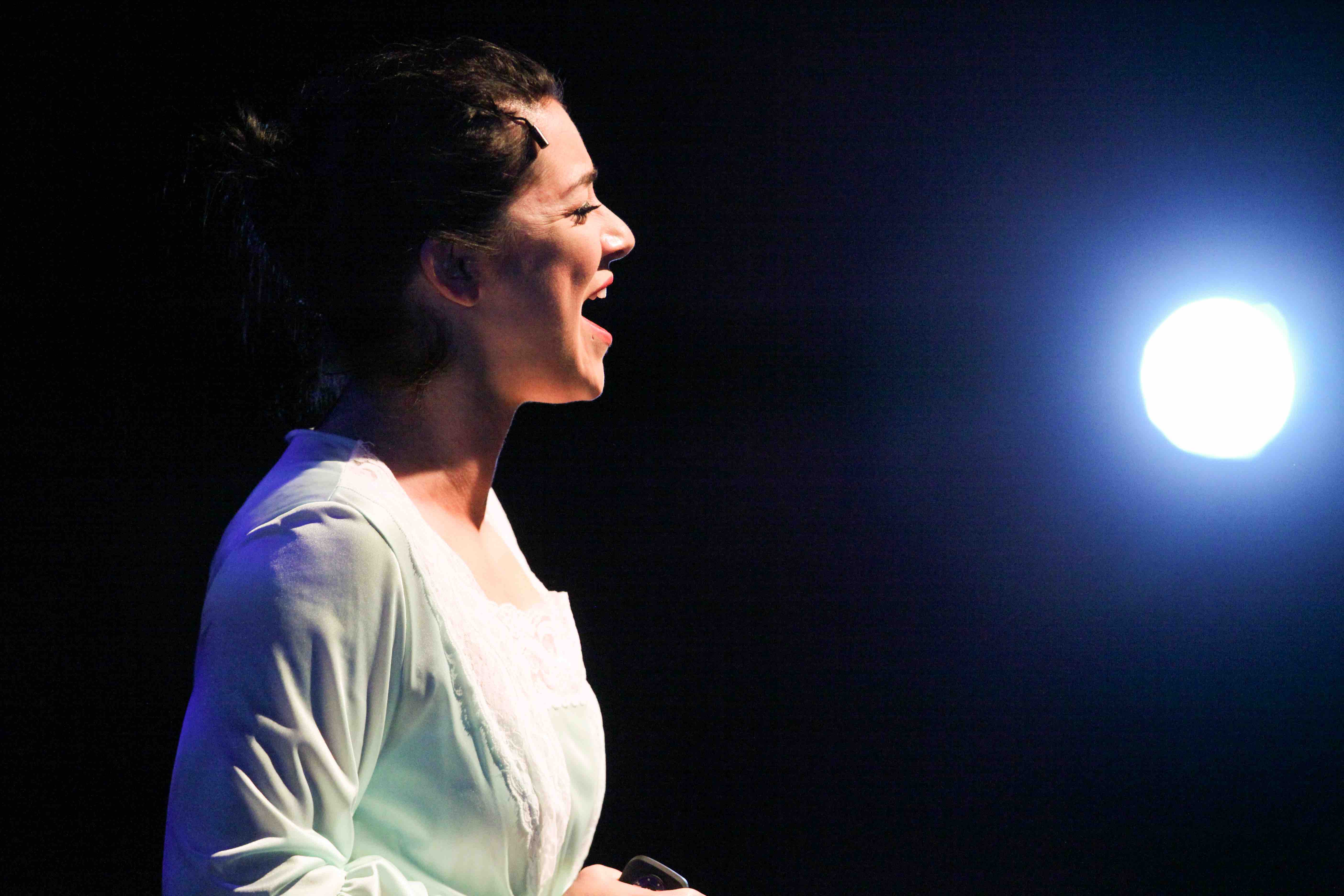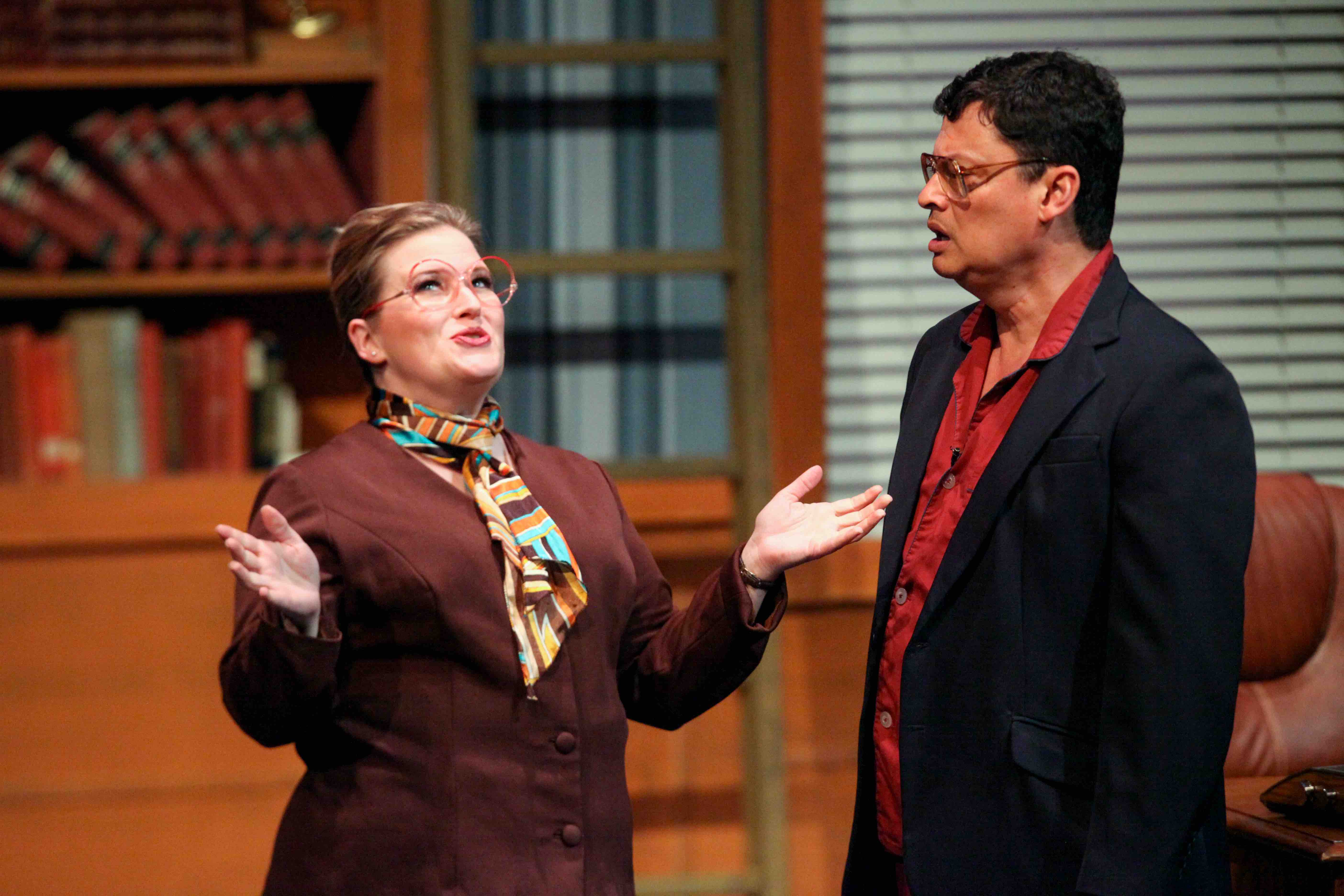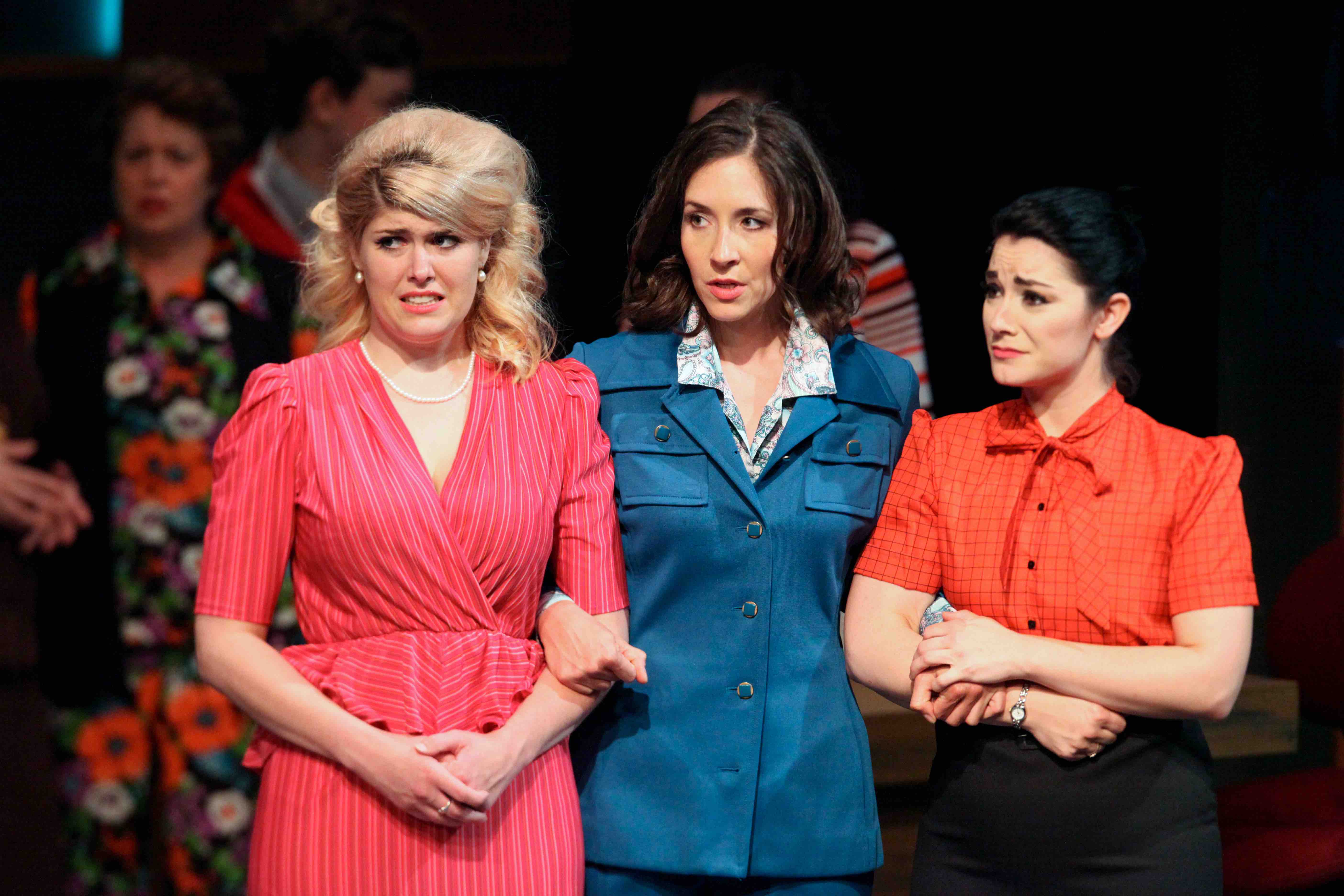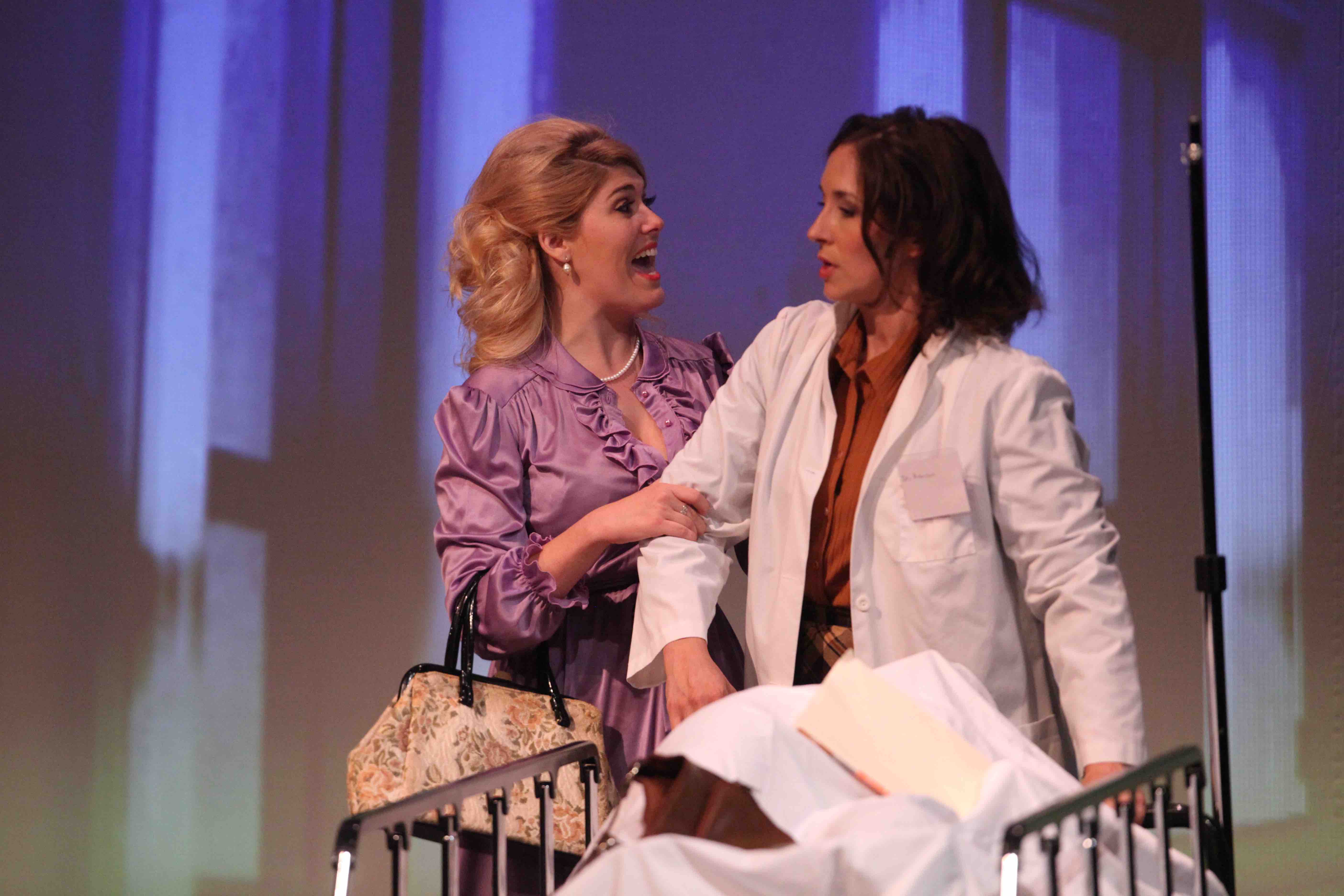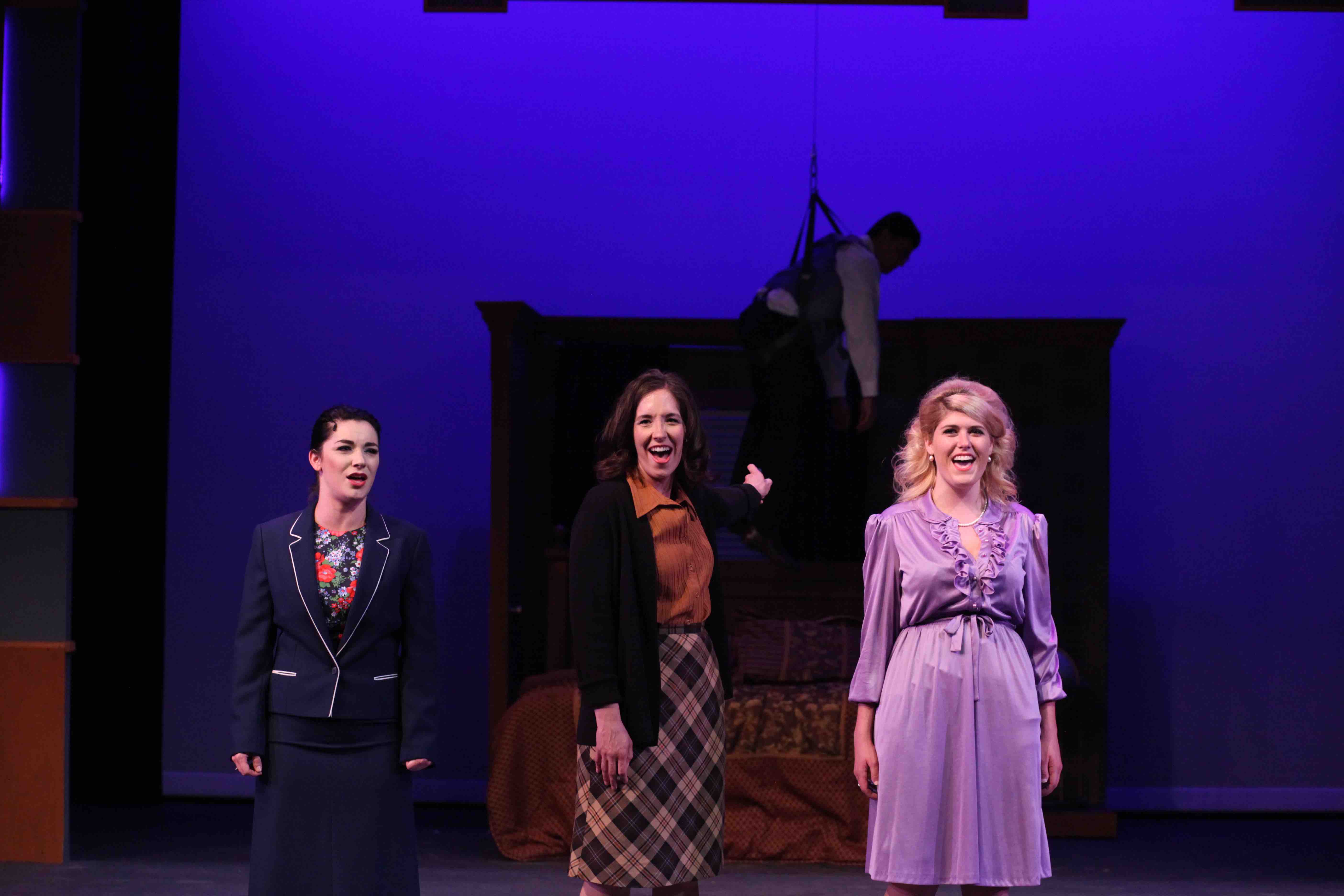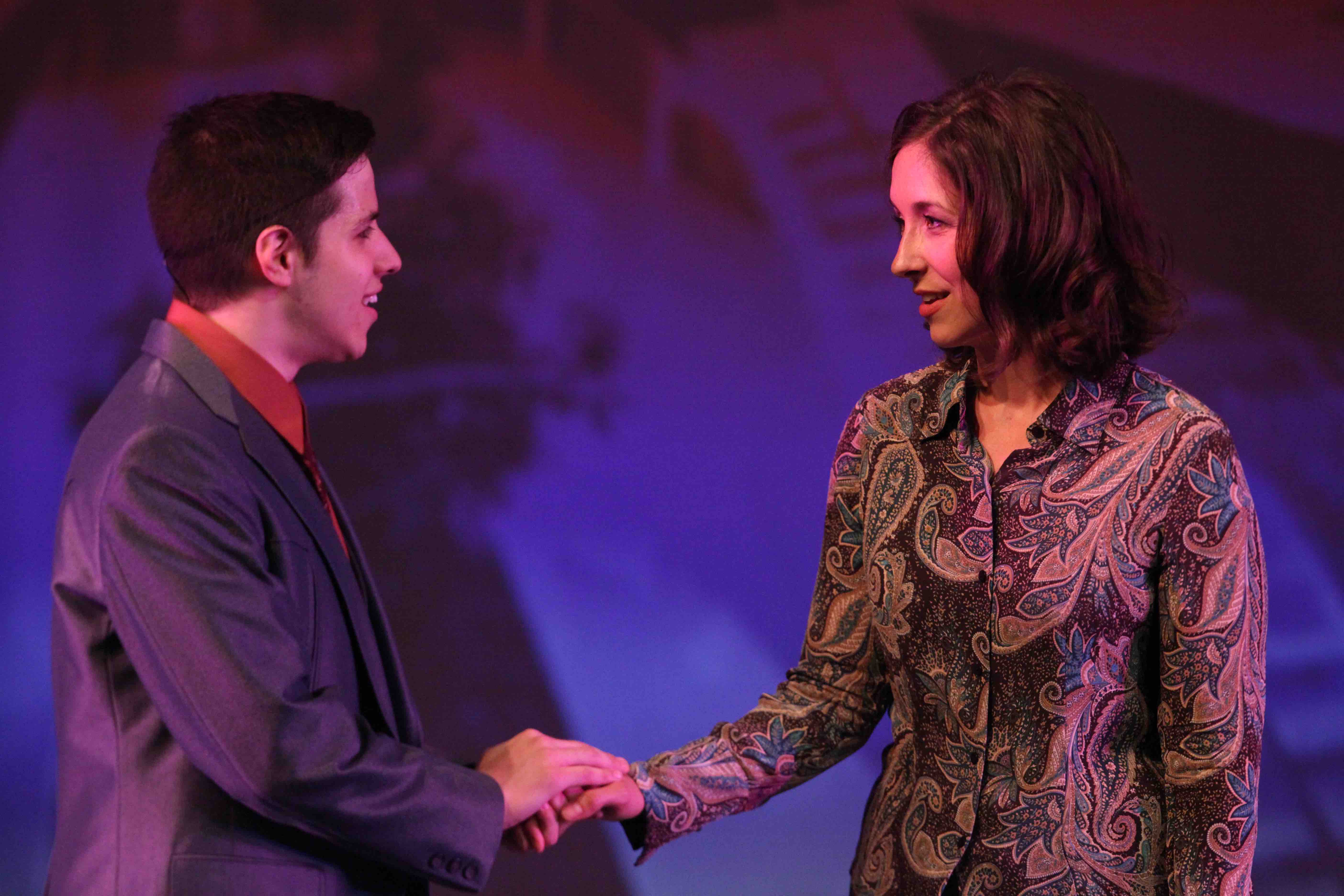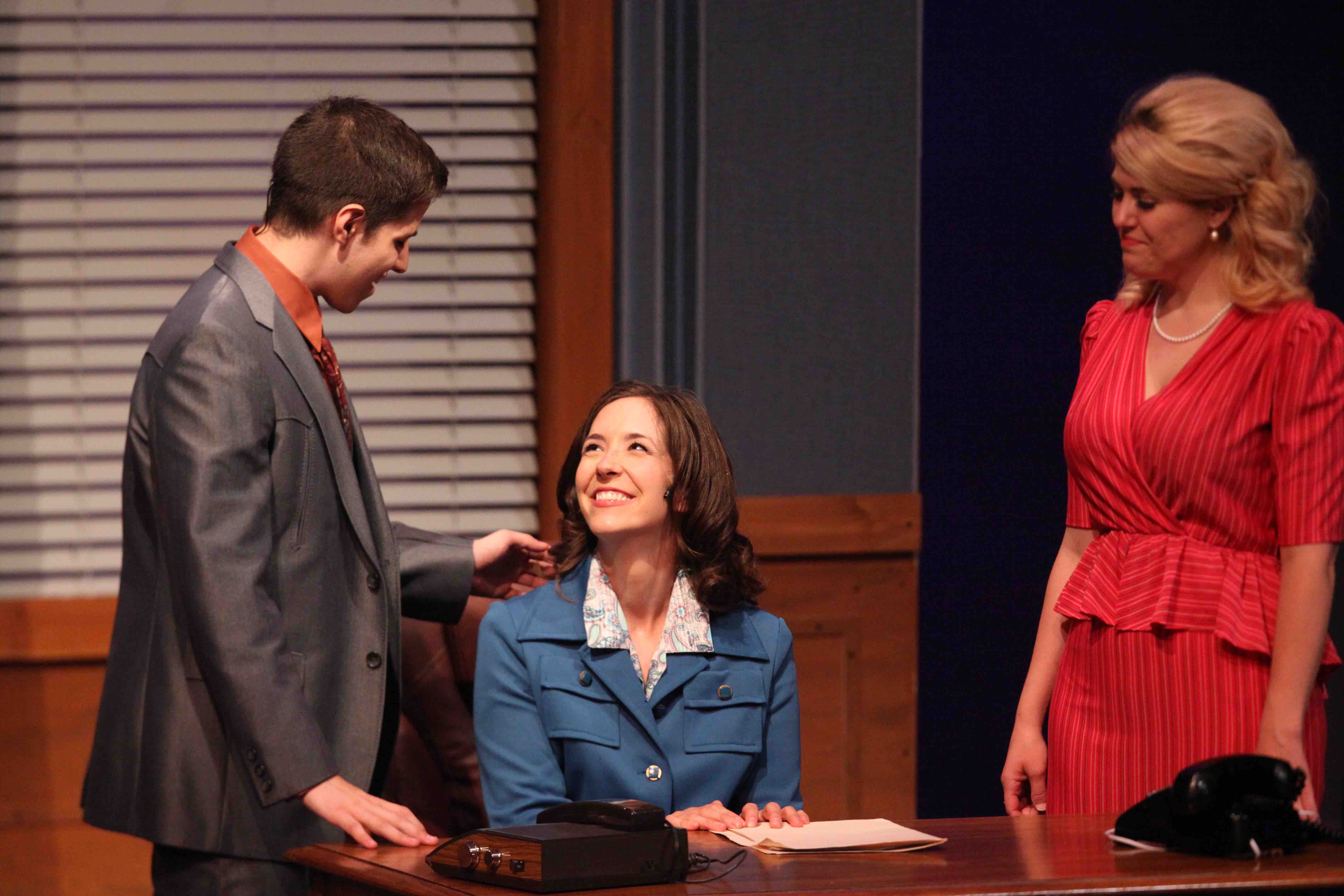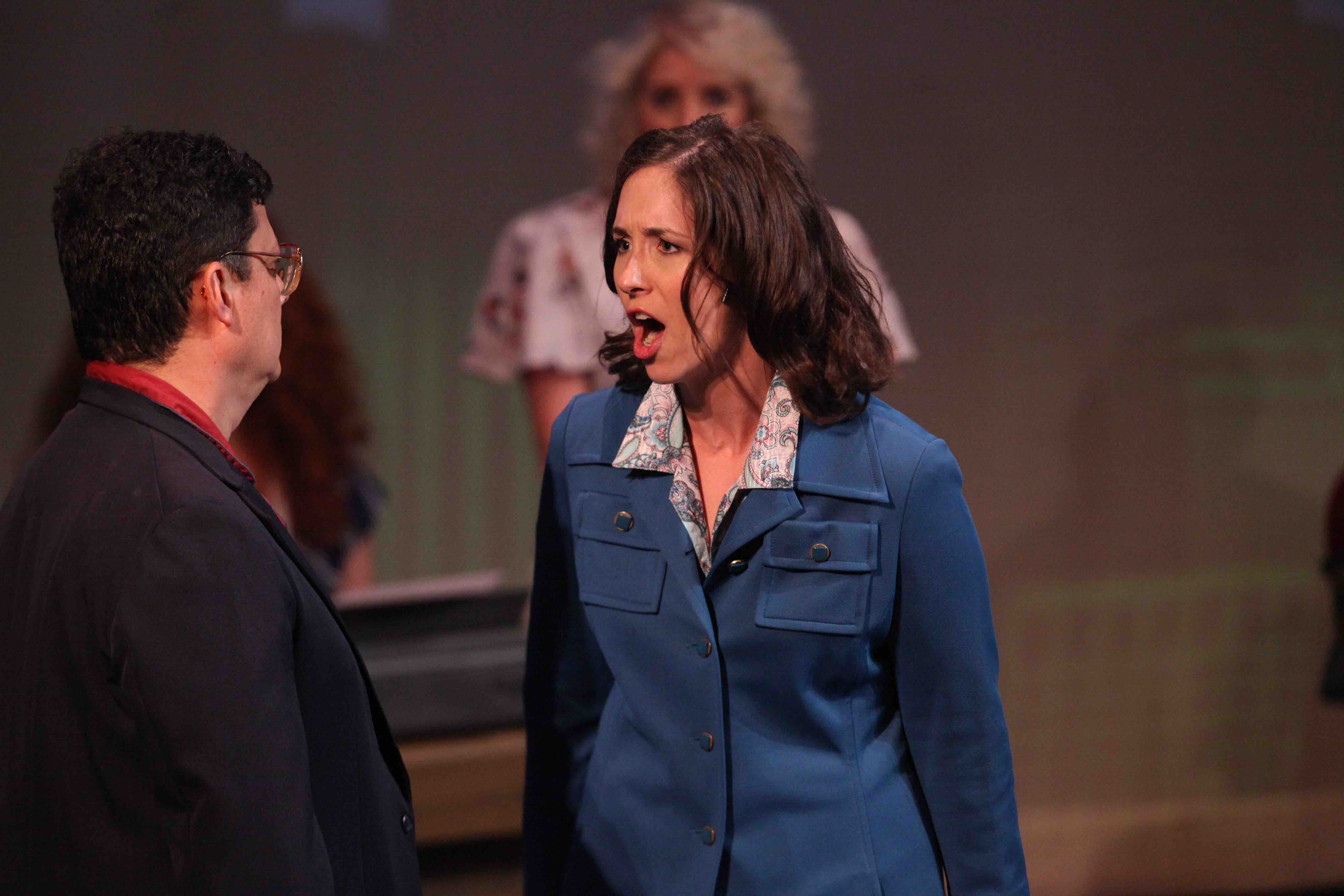 June 9-25, 2017
Kephart Theatre
---
9 to 5: The Musical
Book by Patricia Resnick
Music and Lyrics by Dolly Parton
Contains bosses acting at their worst. Recommended for anyone who's ever had a job.
With music and lyrics by Dolly Parton and book by Patricia Resnick, 9 To 5: The Musical is a hilarious story of friendship and revenge set in the 1970s. Pushed to the boiling point, three female co-workers concoct a plan to get even with the sexist, egotistical, lying, hypocritical bigot they call their boss. In a funny turn of events, Violet, Judy and Doralee live out their wildest fantasy — giving their boss the boot! While Hart remains "otherwise engaged," the women give their workplace a dream makeover, taking control of the company that had always kept them down. Hey, a girl can scheme, can't she?
PRODUCTION SPONSORED BY BANK OF TESCOTT  | ORCHESTRA SPONSORED BY MOWERY CLINIC
Violet:  Joanna Weinhold
Doralee:  Zoe Rea
Judy:  Elizabeth-Ali Schade
Frank Hart:  Alex Lankhorst
Roz:  Vickee Spicer
Joe:  Jonathan Flores
Dwayne:  Aaron Dix
Josh:  Tristan Spicer
Missy:  Lisa Sack
Maria:  Madison Roths
Dick:  Jeff Ebel
Kathy:  Lauren Bertram
Margaret:  Cathie Norris
Tinsworthy:  Scott Price
Anita:  Vicki Price
Daphne:  Shawna Carter
Braydon Boyer
Nelson Gutsch
Jennifer Kohart
Paul Minneman
Rebecca Winsky