October 8-11, 2014
Kephart Theatre
---
Step on a Crack
By Suzan Zeder
Ellie Murphy lived happily with her widowed father, Max. She bowled, ate TV dinners and played with junk. But suddenly life is different. Max has remarried, and Ellie has a stepmother. Ellie and her imaginary friends, Lana and Frizbee, launch into a fantasy world as Ellie seeks to escape real-life problems. They romp through prison breaks, Cinderella and Snow White's funerals –as well as Ellie's own – where "everyone is really sorry for all the mean things they did to you." Only by running away and discovering what it is really like to be alone does Ellie begin to come to terms with herself and her own need for a mother.
Ellie Murphy:  Annie Taggart
Max Murphy:  Jacob Reed
Lucille:  Madeline Paradis
Lana:  Ellie Flynn
Frizbee: Nelson Gutsch
Voices:  Braydyn Houltberg, Alicia Dehaan, Audrey Burgoon
March 3-5 & 7, 2015
Kephart Theatre
---
Freckleface Strawberry: The Musical
Book by Gary Kupper and Rose Caiola
Music and Lyrics by Gary Kupper
Based on the books written by Julianne Moore
Freckleface Strawberry: The Musical, based on the beloved New York Times best-selling book by celebrated actress Julianne Moore, is a fun and touching family musical. Specifically created to perform for young audiences, families can step inside the book's pages with Freckleface and friends as they learn to love the skin they're in.
Freckleface Strawberry will do anything to get rid of her freckles — from scrubbing them with soap, to caking on makeup, and even wearing a ski mask to school! Will her schoolmates realize it's her under the mask? Will Freckleface be brave enough to finally face her complexion in the mirror? With the help of her loveable schoolmates including an amazingly talented ballerina, a cutie jock, a charming ditz, and a totally kooky teacher, Freckleface learns that everyone is different — and that's what makes everyone special.
Strawberry: Annie Taggart
Mother: Bradyn Houltberg
Father: Nathan Weiss
Emily: Ellie Flynn
Jane: Anna Ireton
Ballet Girl: Maddie Stack
Jake: Nelson Gutsch
Harry: Moses Brown
Danny: Manny Dominguez
Teacher: Madeline Paradis
Ensemble: Alexia Berry, Audrey Burgoon, Carly Redding, Savannah Sutton
July 10-12, 2015
Kephart Theatre
---
Aladdin, Jr.
Book Adapted and Additional Lyrics by Jim Luigs
Music by Alan Menken
Lyrics by Howard Ashman and Tim Rice
Welcome to Agrabah, City of Enchantment and the fantastic tale of the street rat who became a prince!
All of your favorite characters from the hit Disney film — Aladdin, Jasmine, Iago, Jafar, the Genie, and more — are here in Disney's Aladdin Jr., a musical adventure filled with magic, mayhem, and flying carpet rides.
Disney's Aladdin Jr.'s tuneful, accessible Academy award-winning score, with songs by Alan Menken, Howard Ashman, and Tim Rice, including "A Whole New World" and "Friend Like Me," will send you soaring!
Aladdin: Mosés Brown
Baker: Audrey Burgoon
Genie: Madeline Paradis
Guards: Josh Warner, Isaac Morris
Harem Girls: Kieran Boeger, Nova Green Anna Ireton, Jenna Zamecnik
Iago: Ellie Flynn
Jafar: Sam Stone
Magic Carpet: Anna Gutierrez
Narrators: Kerrigan Hutton, Kylie Ratzlaff, Maddie Stack Annie Taggart, Tresilyn Tucker
Prince Baba of Ganoush: Treyton Sutton
Prince Dahdu' Rahn-Rahn: Will Ebel
(The) Prince Formerly Known as the Artist: Eli Starmer
Princess Jasmine: Bradyn Houltberg
Razoul: Chloe Pettijohn
Sultan: Nathan Weiss
Kieran Boeger
Audrey Burgoon
Nova Green
Anna Ireton
Madison Kaumans
Camille Morris
Carly Redding
Jenna Zamecnik
Lauren Zimmerman
Kamryn Arnold
Karlyn Brecheisen
Kate Brull
Jillian Coleman
Will Ebel
Eli Starmer
Savannah Sutton
Treyton Sutton
Anlyn Arb
Eva Arb
Brookelyn Barnett
Chloe Highsmith
Audrey Jagodzinske
Mackayla Kingsolver
Aleah Shaw
Emily Streeter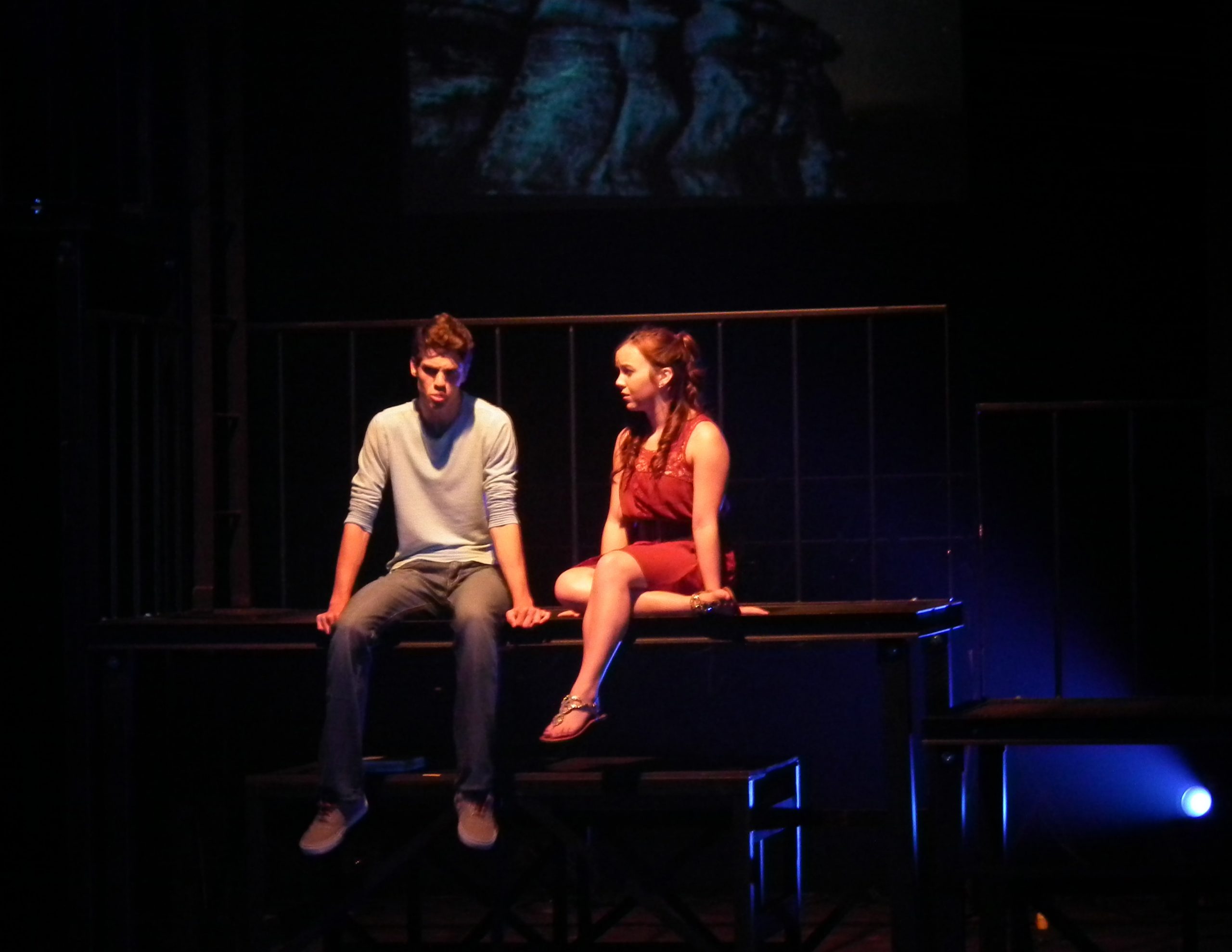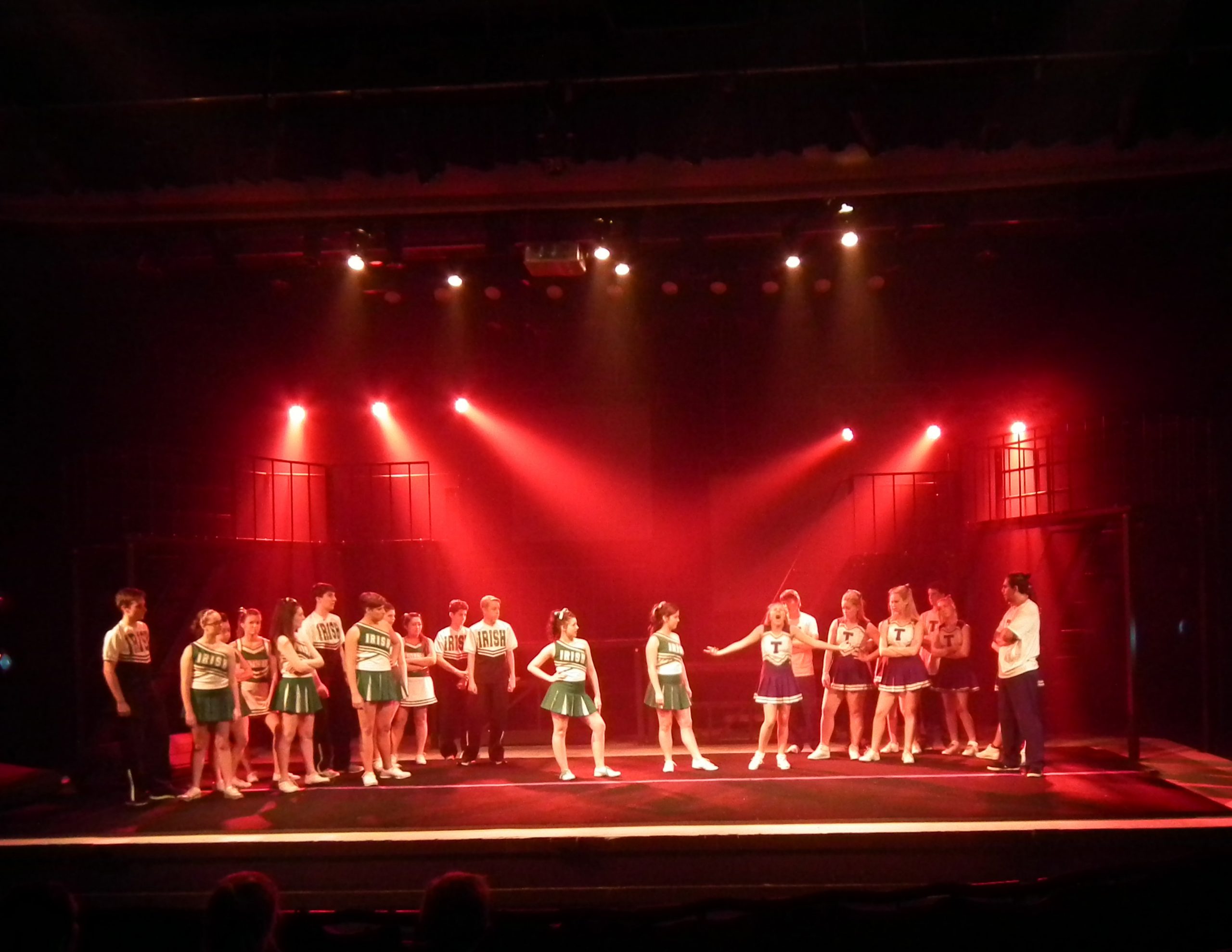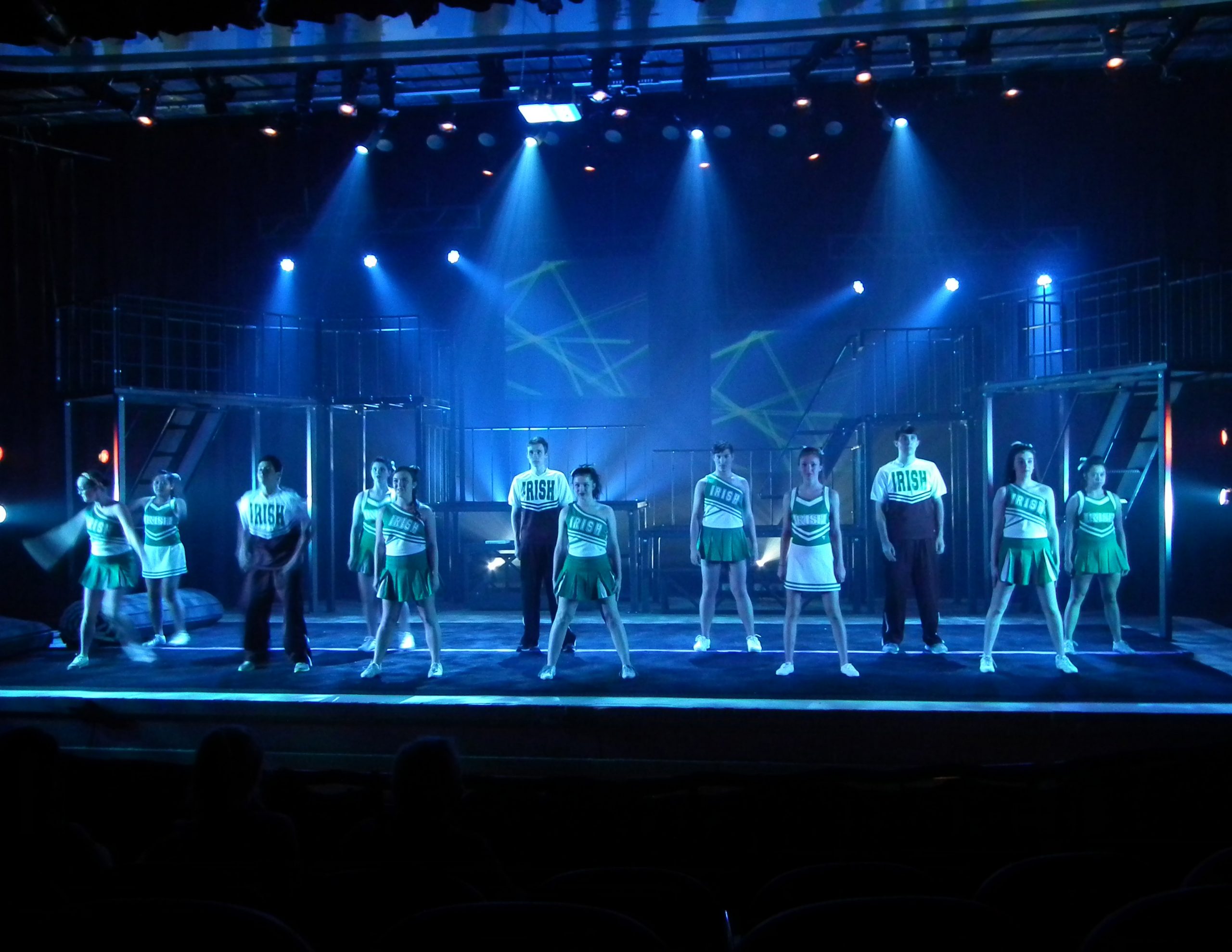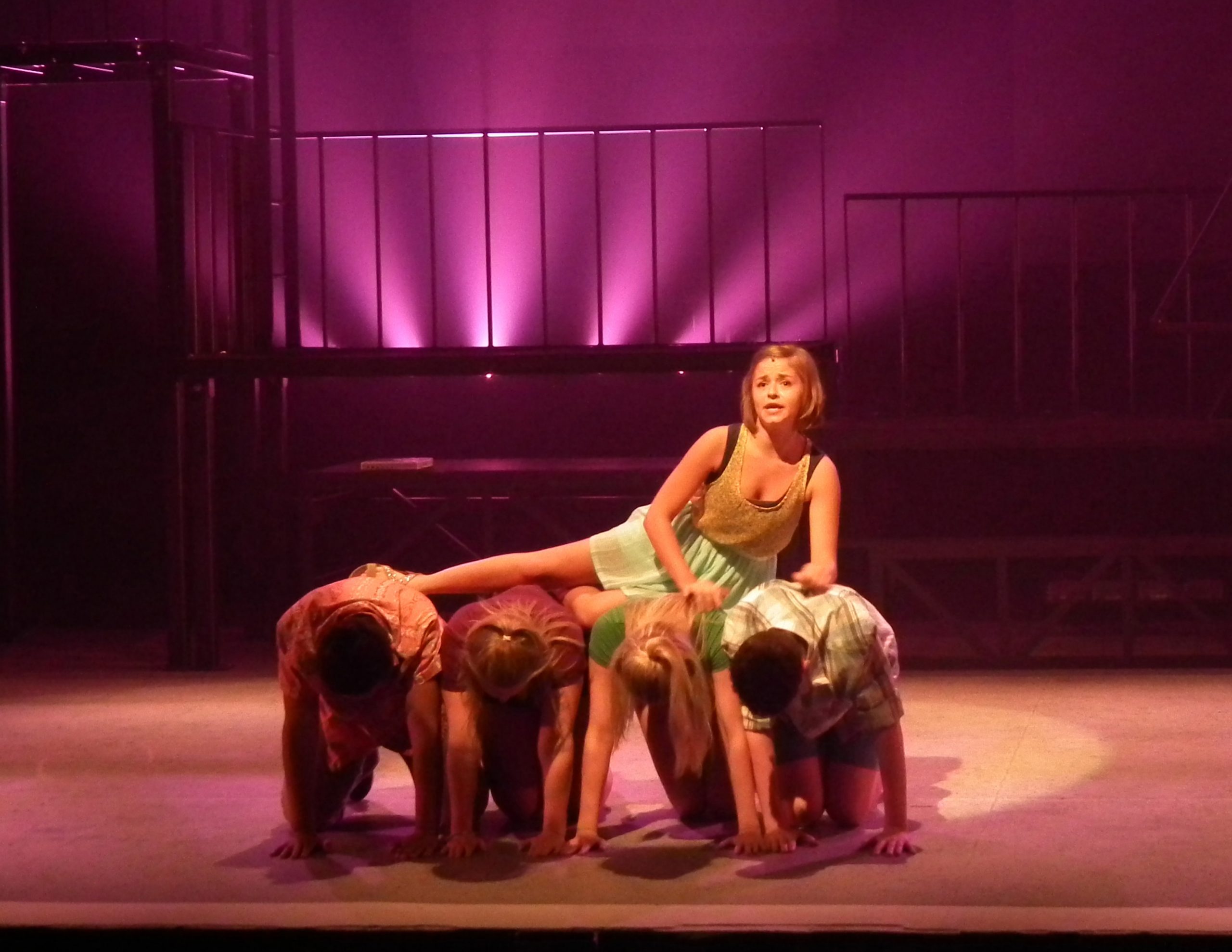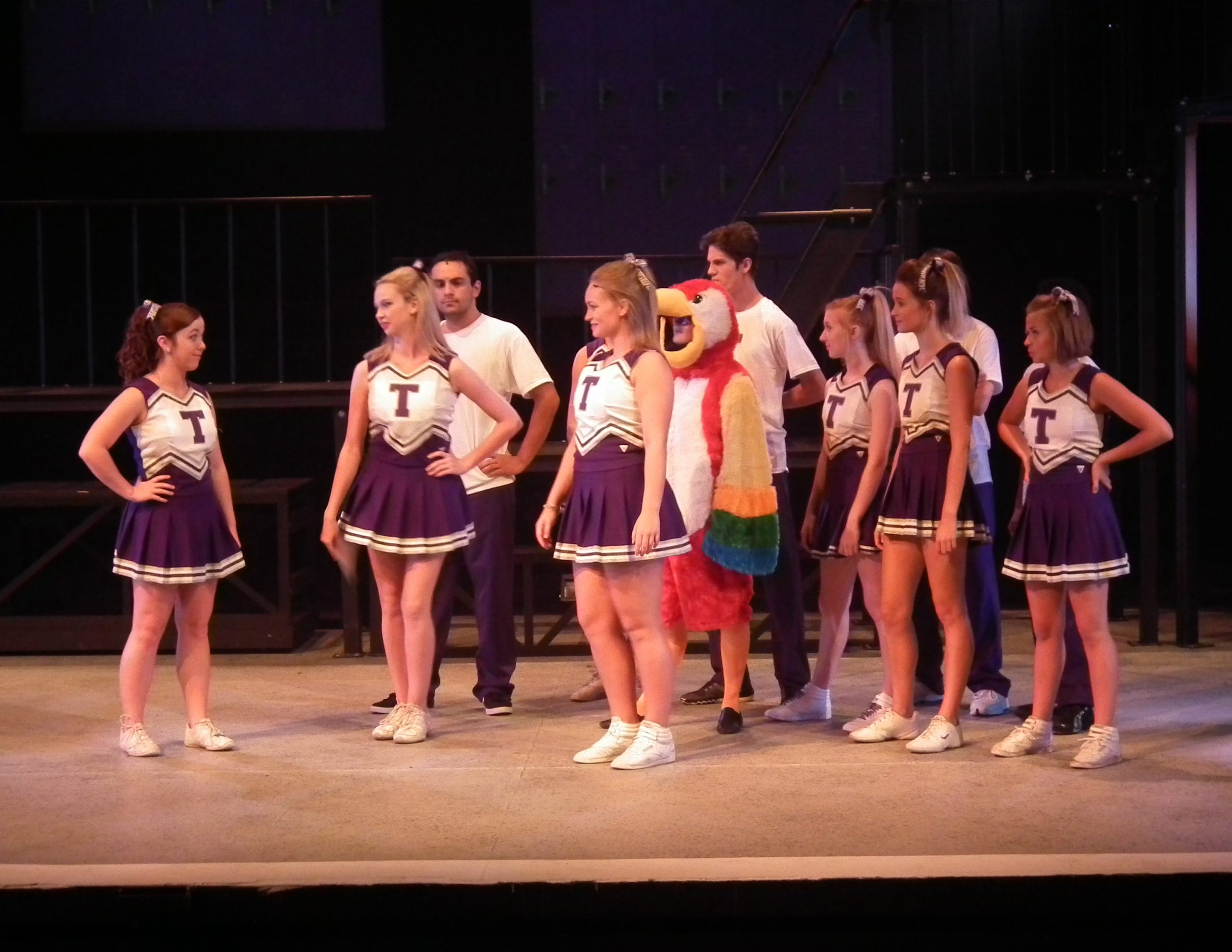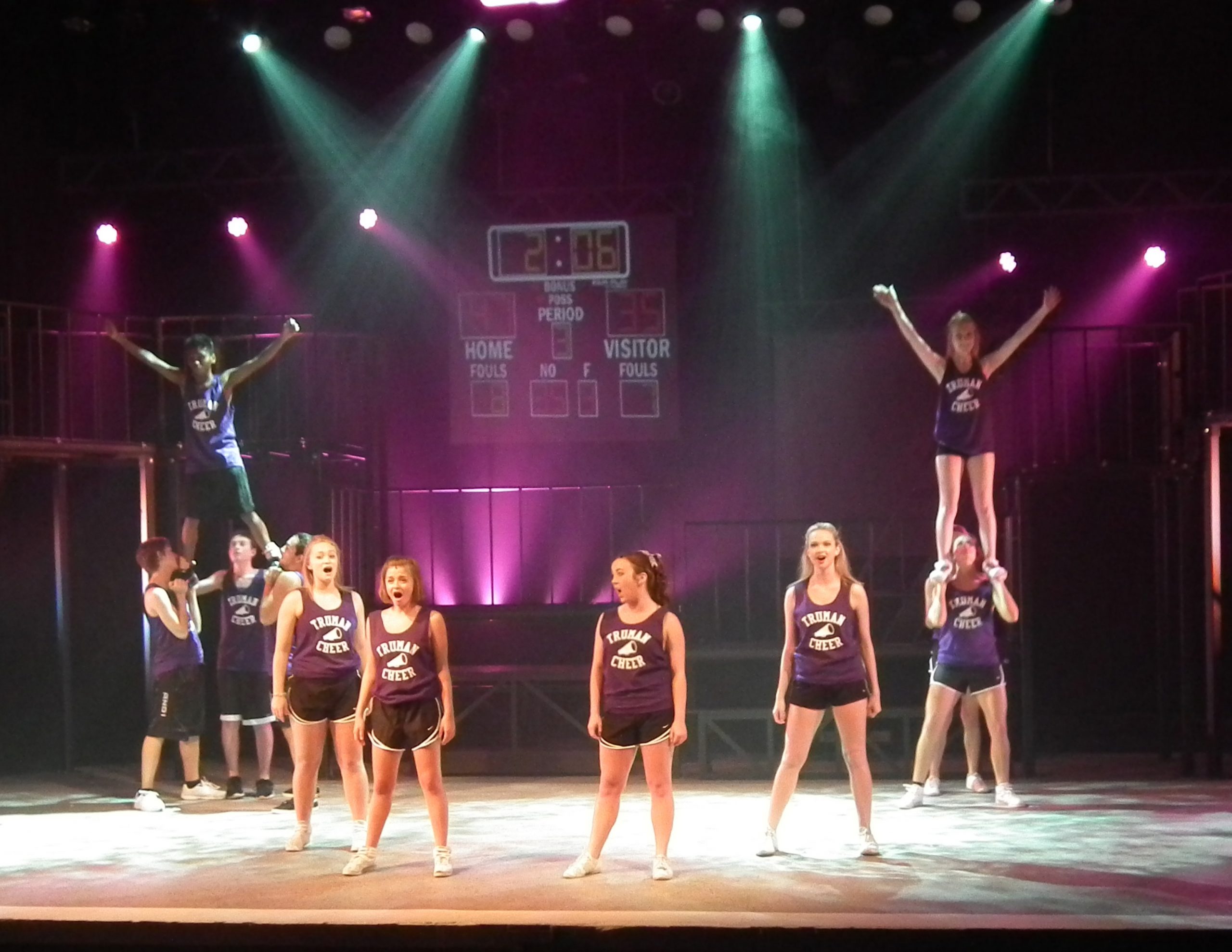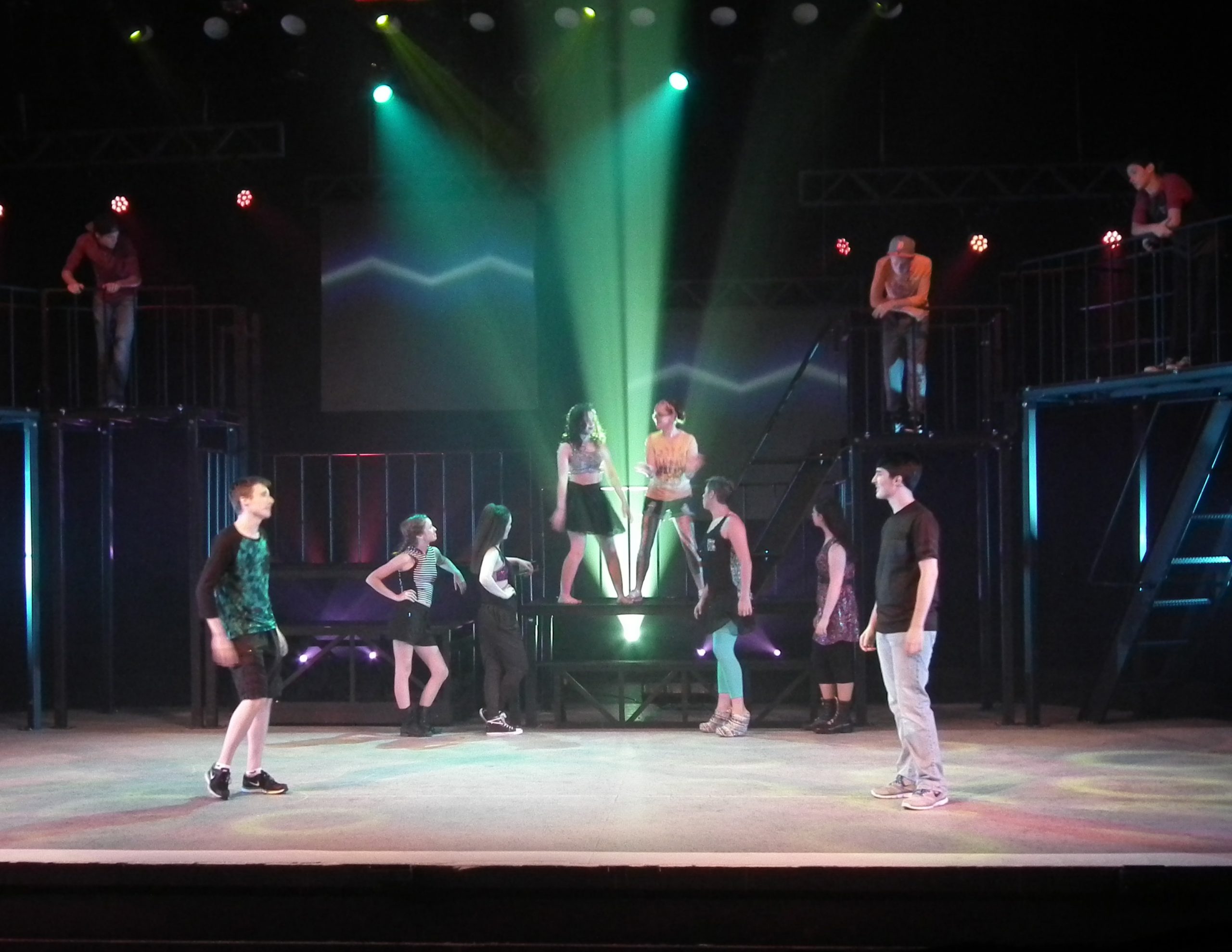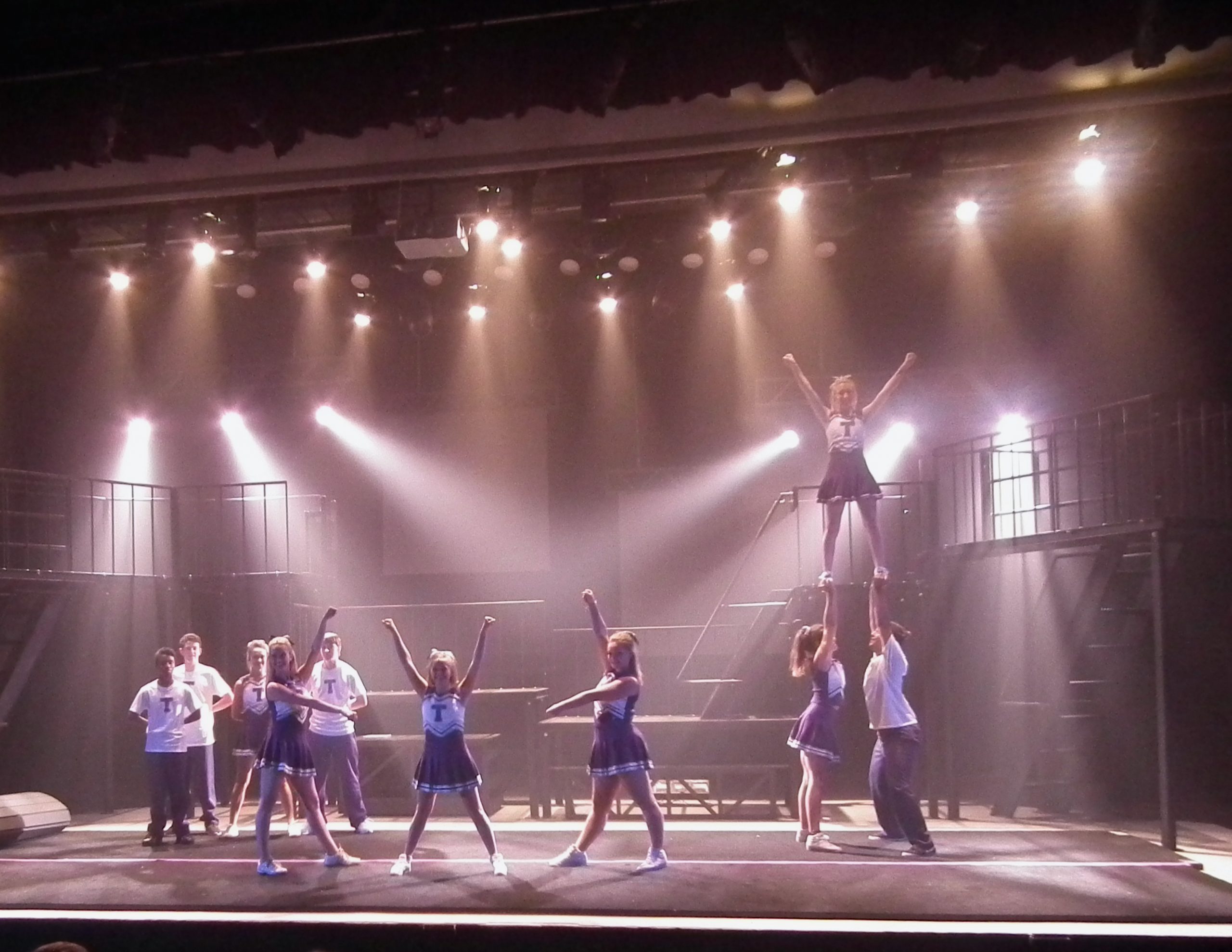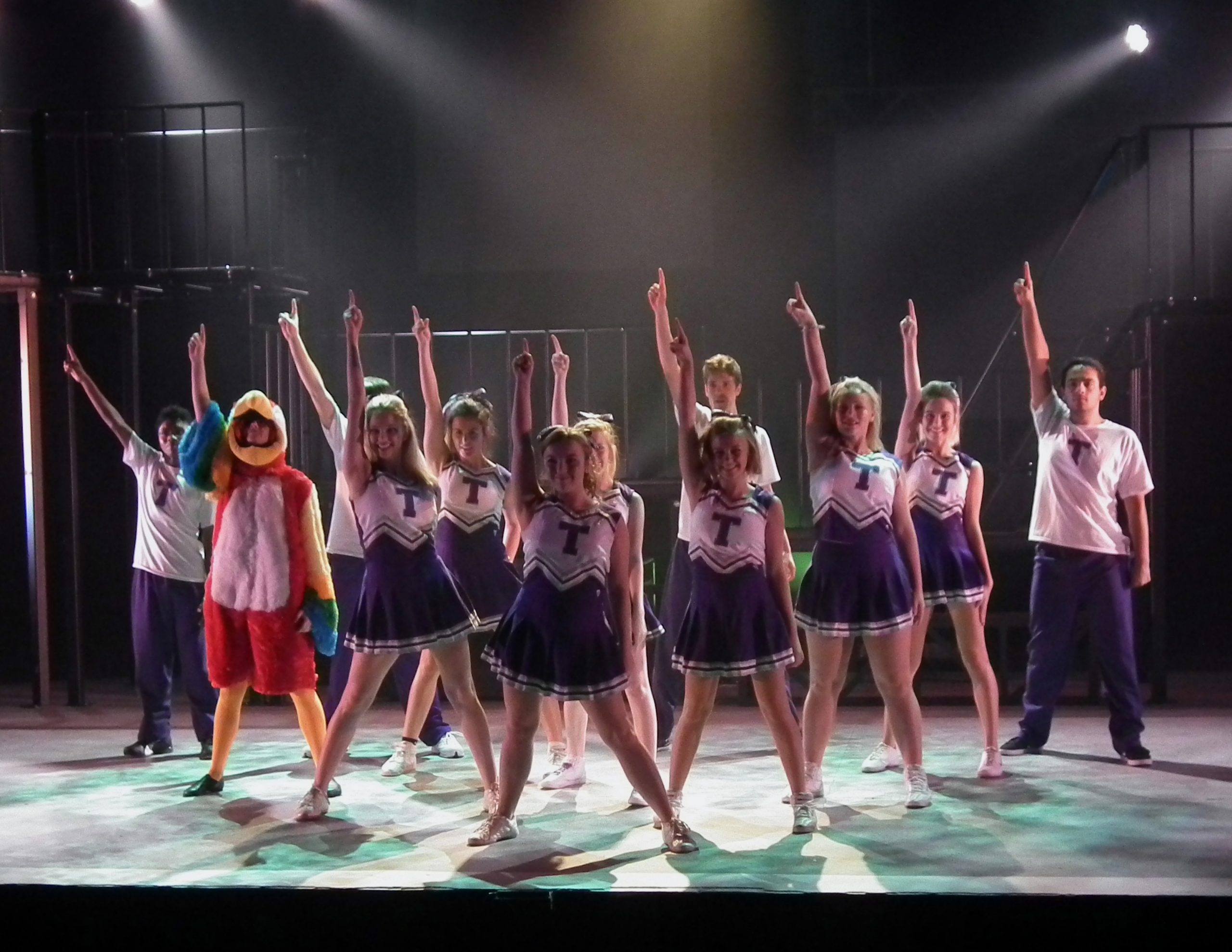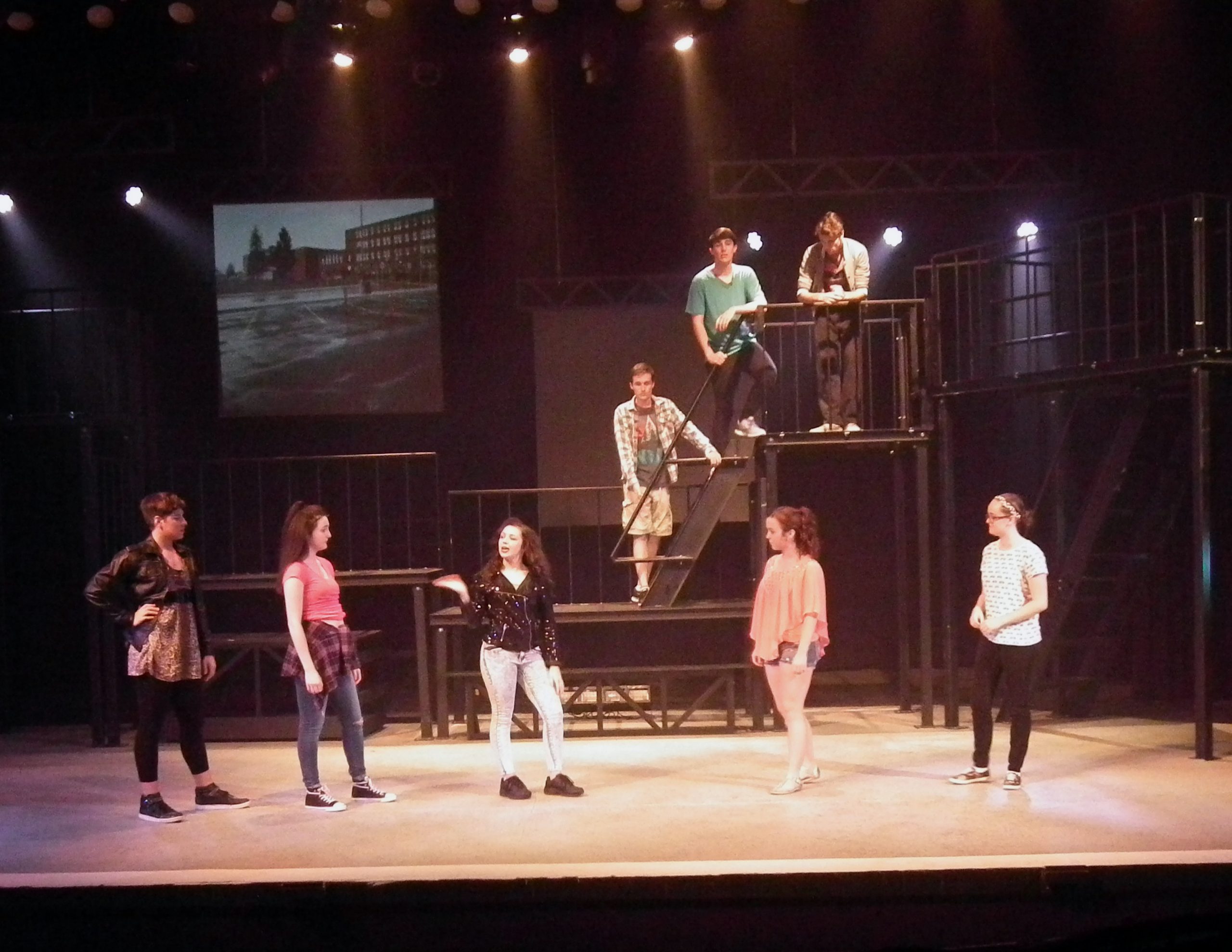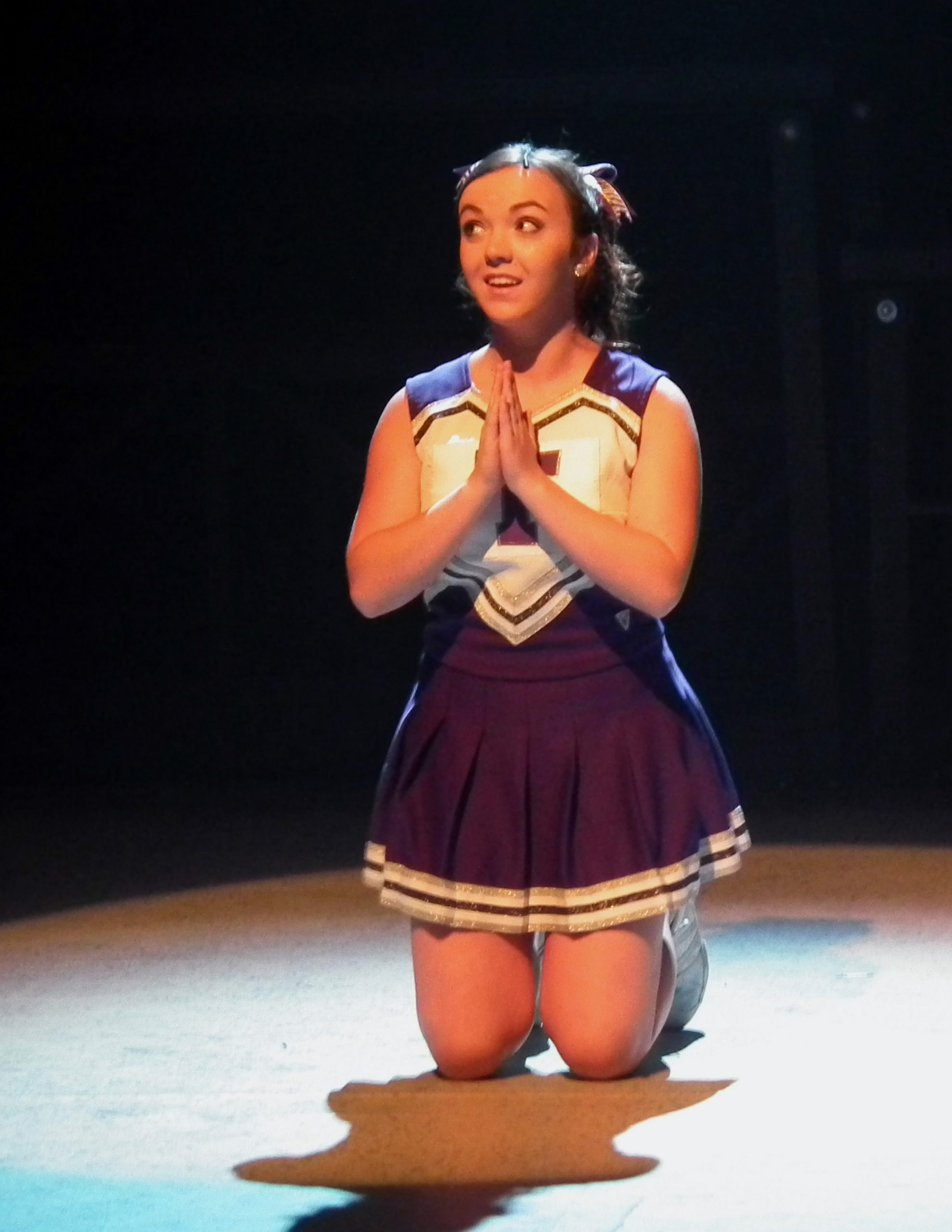 July 30 – August 1, 2015
Kephart Theatre
---
Bring It On: The Musical
Book by Jeff Whitty
Music by Tom Kitt and Lin-Manuel Miranda
Lyrics by Amanda Green and Lin-Manuel Miranda
Bitingly relevant, sprinkled with sass, and inspired by the hit film, Bring It On: The Musical takes audiences on a high-flying journey filled with the complexities of friendship, jealousy, betrayal, and forgiveness. Uniting some of the freshest and funniest creative minds on Broadway, Bring It On features an original story by Tony Award-winner Jeff Whitty (Avenue Q), music and lyrics by Tony Award-winning composer Lin-Manuel Miranda (In The Heights), music by Pulitzer and Tony Award-winning composer Tom Kitt (Next To Normal), lyrics by Broadway lyricist Amanda Green (High Fidelity) and was nominated for the Tony Award for Best Musical.
Campbell is cheer-royalty at Truman High School and her senior year should prove the most cheertastic — she's been named captain of the squad! But an unexpected redistricting has forced her to spend her final year of high school at the neighboring, hard knock Jackson High School. Despite having the deck stacked against her, Campbell befriends the dance crew girls and, along with their headstrong and hardworking leader Danielle, manages to form a powerhouse squad for the ultimate competition — the National Championships.
Campbell: Amanda Huehl-Philips
Eva: Xan Mattek
Danielle: Maria Putzier
Nautica: Emma Snyder
Randall: Brendon Dalton
La Cienega: Jonathan Flores
Steven: Caleb Rivera
Kylar: Jace Stephenson
Skylar: Shelby Quackenbush
Twig: Dakota Baker
Bridget: Gracie Stutterheim
Cameron: Braydon Boyer
Logan Kitchener
Davonte Medina
Nathan Zimmerman
Tina Butts
Noah Endreshak
Nathan Endreshak
Tai Bounyareth
Rebecca Swartz
Annie Taggart
Jazlyn Kingsolver
Lucy Alexander
Krislynn Wiles
Emily Wiles