October 7-10, 2015
Kephart Theatre
---
Junie B. Jones: The Musical
Book and Lyrics by Marcy Heisler
Music by Zina Goldrich
It's Junie B.'s first day of first grade and a lot of things have changed for her: Junie's friend Lucille doesn't want to be her best pal anymore, and on the bus, Junie B. makes friends with Herb, the new kid at school. Also, Junie has trouble reading the blackboard and her teacher Mrs. Scary thinks she may need glasses. Throw in a friendly cafeteria lady, a kickball tournament and a "Top-Secret Personal Beeswax Journal," and first grade has never been more exciting.
Junie B. Jones: Ellie Flynn
Herb: Nelson Gutsch
Mommy/Mrs. Scary: Madeline Paradis
Lucille: Alexia Berry
May: Chloe Highsmith
Mrs. Gladys Gutzman: Kerrigan Hutton
Daddy: Moses Brown
Camille: Anna Ireton
Chenille: Harper Johnston
Josh Warner
Treyton Sutton
Camille Morris
Isaac Morris
Brax Hecker
Savannah Sutton
Brooklyne Baird
March 1-3 & 5, 2016
Kephart Theatre
---
Tales of a Fourth Grade Nothing
By Judy Blume
Nine-year-old Peter Hatcher's life would be sweet if it weren't for Fudge, his toddler terror of a brother. Fudge seems to get away with everything, whether he's throwing a tantrum at the shoe store, acting like a bird on the jungle gym and knocking out his two front teeth, or scribbling all over Peter's homework! It's enough to make him feel like a fourth grade nothing!
When Peter's beloved pet turtle disappears, he just knows that Fudge is behind it. This is the last straw — how can he get his parents to pay attention to him for a change?
This production captures all the humor, sibling rivalry, and elementary school angst of Judy Blume's classic book.
Peter: Isaac Morris
Fudge: Kieran Boeger
Karlyn Brecheisen
Karson Pihl
Alexia Berry
Chloe Highsmith
Hannah Rea
Ellie Flynn
Nelson Gutsch
Ashley Carraway
Anna Ireton
Savannah Sutton
Madeline Paradis
Kerrigan Hutton
Moses Brown
Will Ebel
July 8-10, 2016
Kephart Theatre
---
The Music Man, Jr.
By Meredith Willson
Based on Meredith Willson's Tony Award-winning musical comedy, The Music Man JR. features some of musical theatre's most iconic songs and a story filled with wit, warmth, and old-fashioned romance.
Master showman Harold Hill is in town, and he's got "seventy-six trombones" in tow. Can upright, uptight Marian, the town librarian, resist his powerful allure? The story follows fast-talking traveling salesman Harold Hill as he cons the people of River City, Iowa into buying instruments and uniforms for a boys' band he vows to organize. The catch? He doesn't know a trombone from a treble clef. His plans to skip town with the cash are foiled when he falls for Marian, whose belief in Harold's power just might help him succeed in the end in spite of himself.
Addison Jones
Alison Coykendall
Anlyn Arb
Anna Gutierrez
Anna Ireton
Audrey Jagodzinske
Brookelyn Barnett
Brynn Shaft
Camille Morris
Caroline Stone
Carsyn Rupright
Chloe Highsmith
Ellie Flynn
Emma Kelly
Emma Anne Sharpton
Eva Arb
Gracie Schroeder
Hadley Johnston
Hannah Guzman
Harper Johnston
Isaac Morris
Jenna Zamecnik
Jillian Coleman
Karlyn Brecheisen
Kerrigan Hutton
Kieran Boeger
Lauren Zimmerman
Libby Kierscht
Mackayla Kingsolver
Madeline Paradis
Mia Rodriguez
Moses Brown
Peyton Wood
Scarlett Randolph
Treyton Sutton
Will Ebel
Tech: Savannah Sutton
July 28-31, 2016
Kephart Theatre
---
Bonnie and Clyde
Book by Ivan Menchell
Music and Lyrics by Frank Wildhorn and Don Black
Bonnie Parker and Clyde Barrow went from two small-town nobodies to American folk heroes and law enforcement's nightmares. This Tony-nominated production is the story of love, adventure, and crime that captured the attention of an entire country.
Bonnie and Clyde's mutual cravings for excitement and fame immediately set them on a mission to chase their dreams. Their bold and reckless behavior turns the young lovers' thrilling adventure into a downward spiral, putting themselves and their loved ones in trouble with the law. Forced to stay on the run, the lovers resort to robbery and murder to survive. As the infamous duo's fame grows bigger, their inevitable end draws nearer.
Clyde Barrow: Aaron Dix
Bonnie Parker: Sofie Flores
Buck Barrow: Dakota Baker
Blanche Barrow: Xan Mattek
Ted Hinton: Braydon Boyer
Emma Parker: Gracie Stutterheim
Cumie Barrow: Annie Taggart
Sheriff Schmid: Nathan Endreshak
Henry Barrow: Tristan Spicer
Young Clyde: Marlon Hernandez
Young Bonnie: Gracie Stutterheim
Preacher: JD Warren
Gov Miriam Ferguson: Tresilyn Tucker
Judge: Daniel Lorentz
Logan Kitchner
Ellie Flynn
Moses Brown
Trent Pennington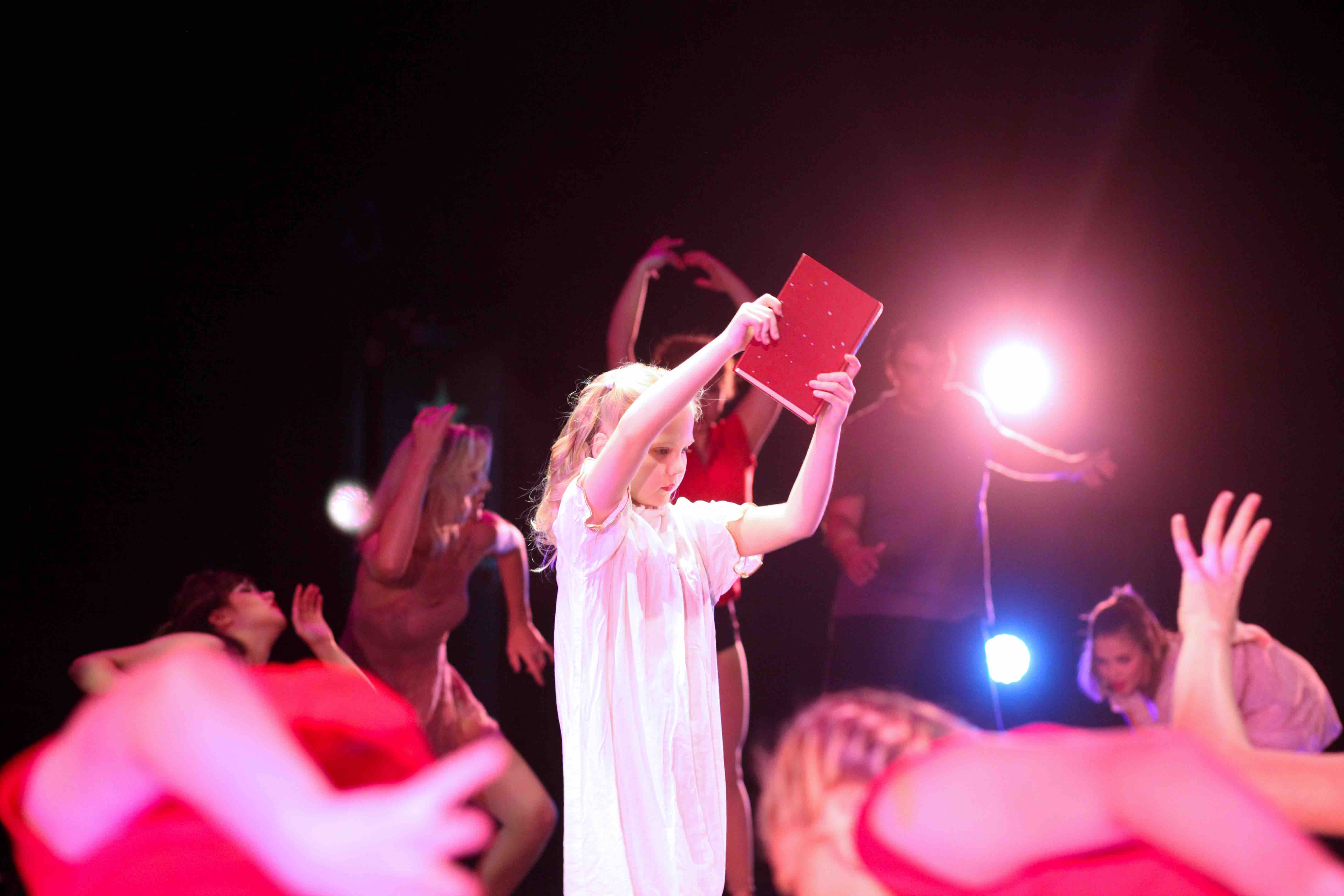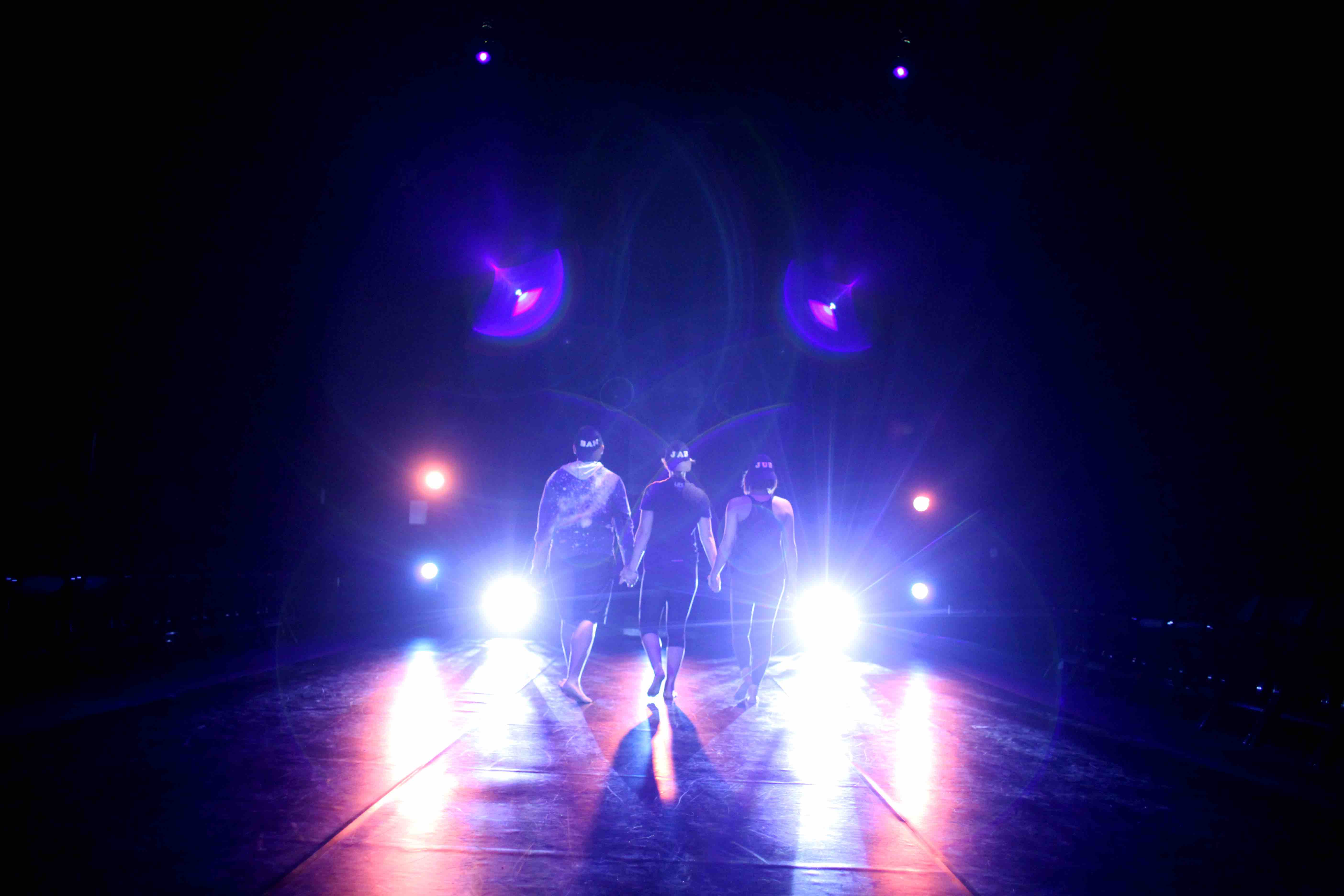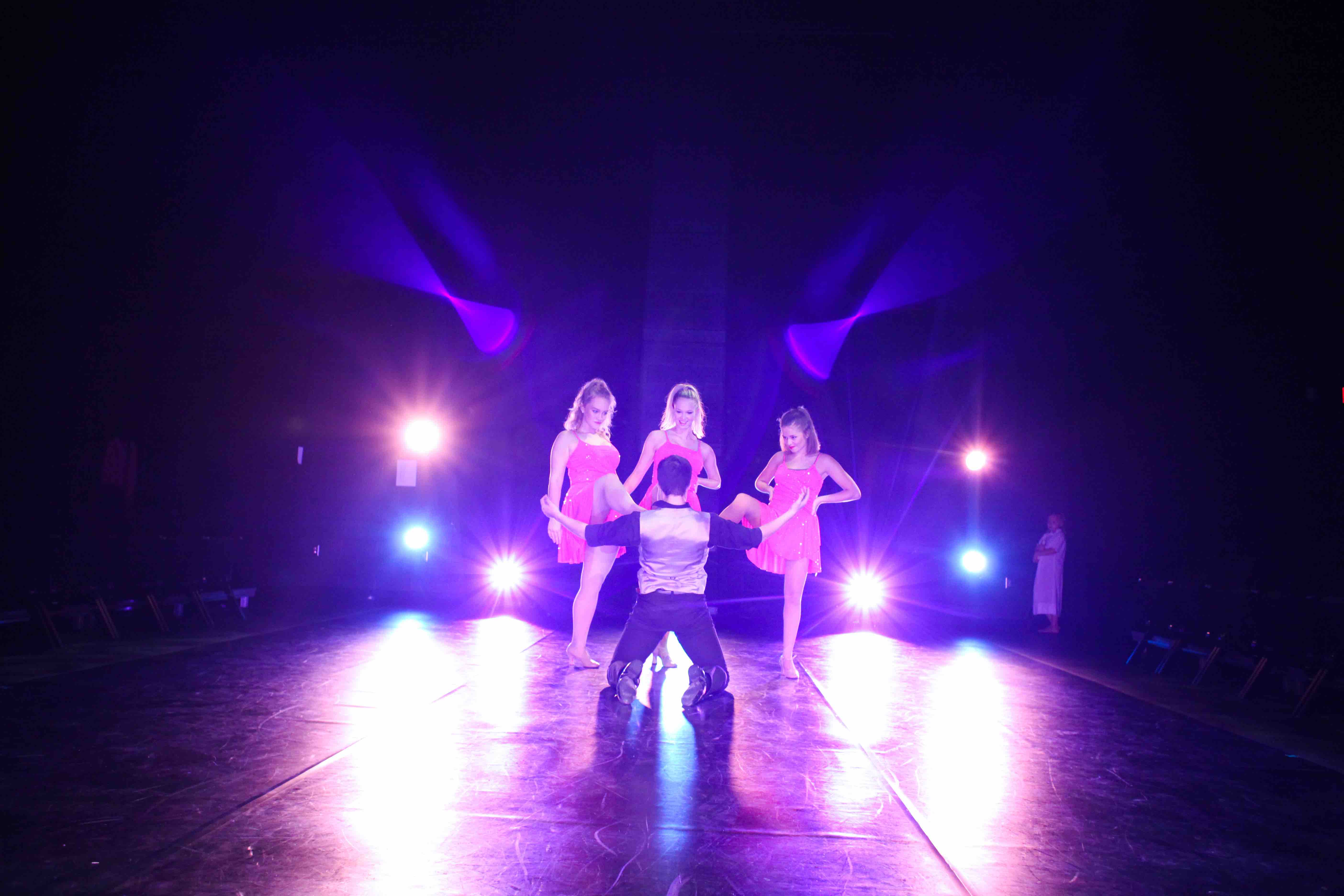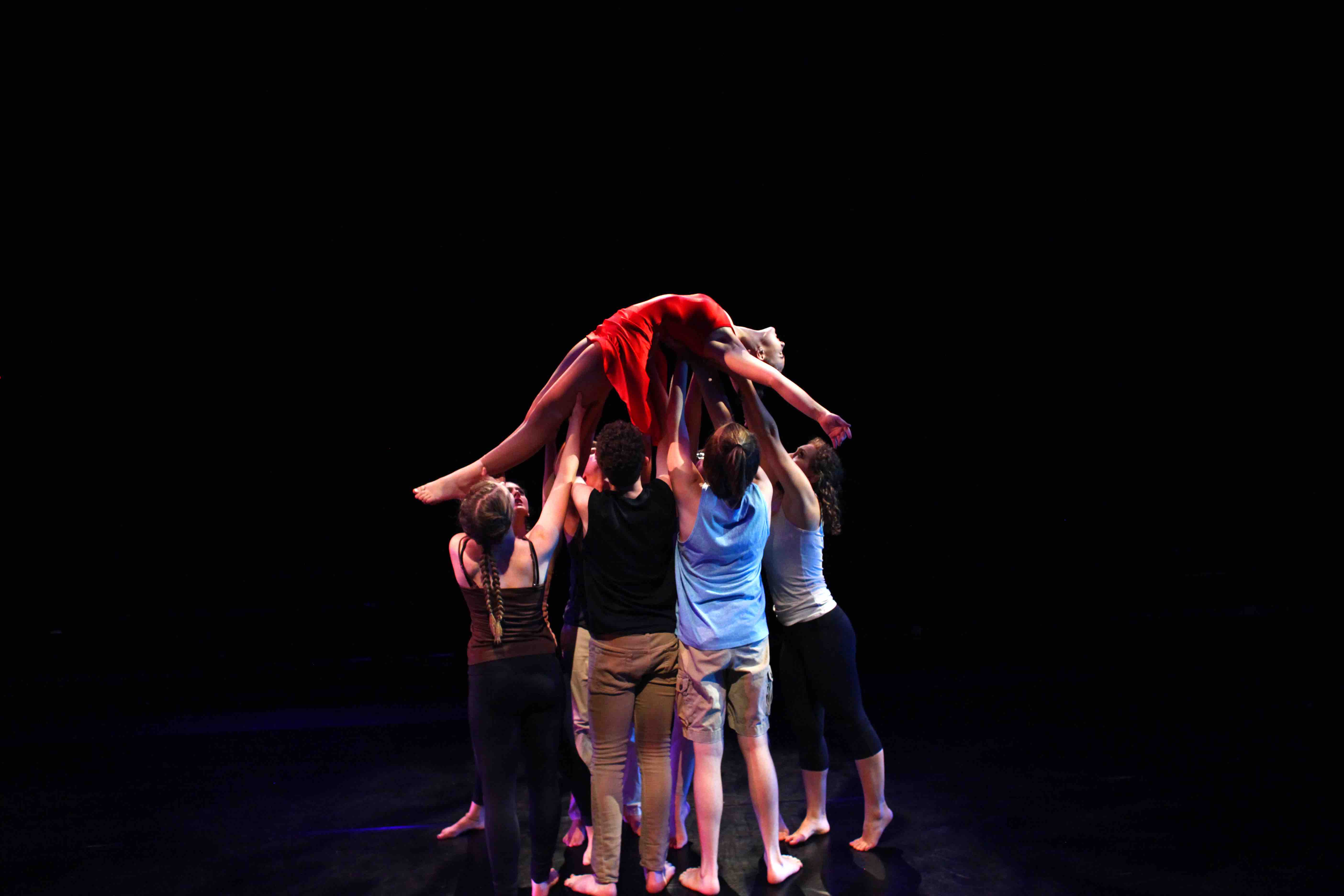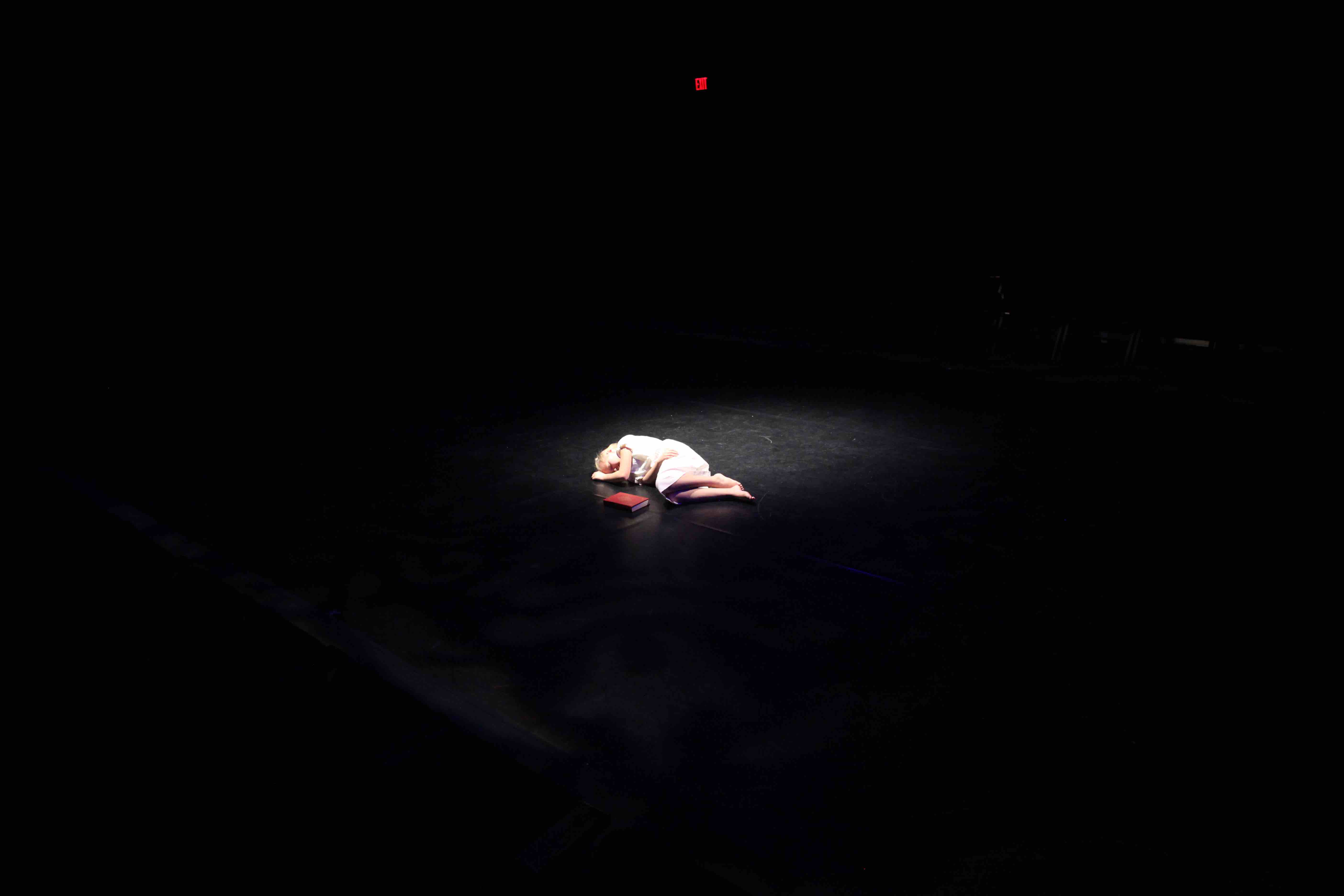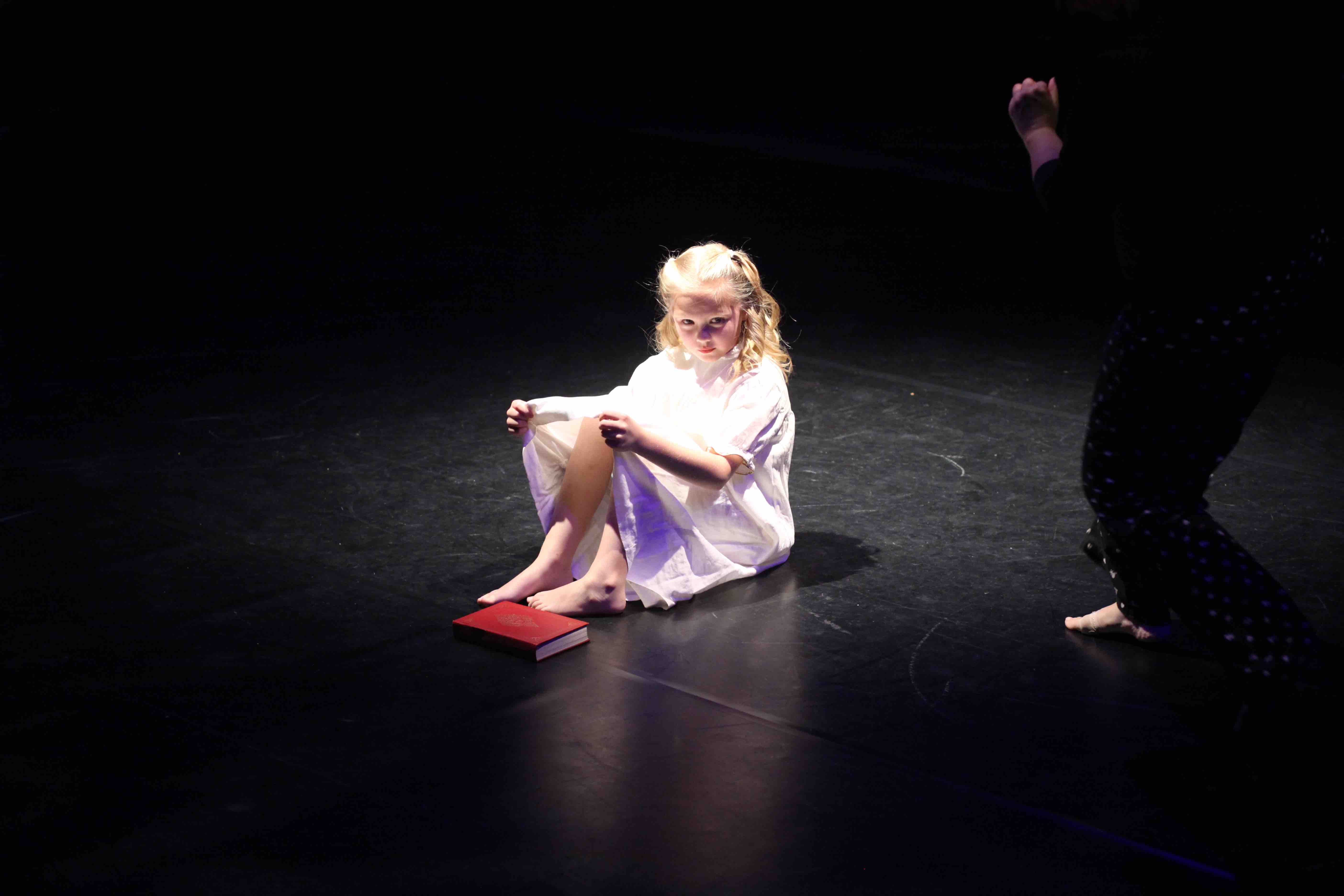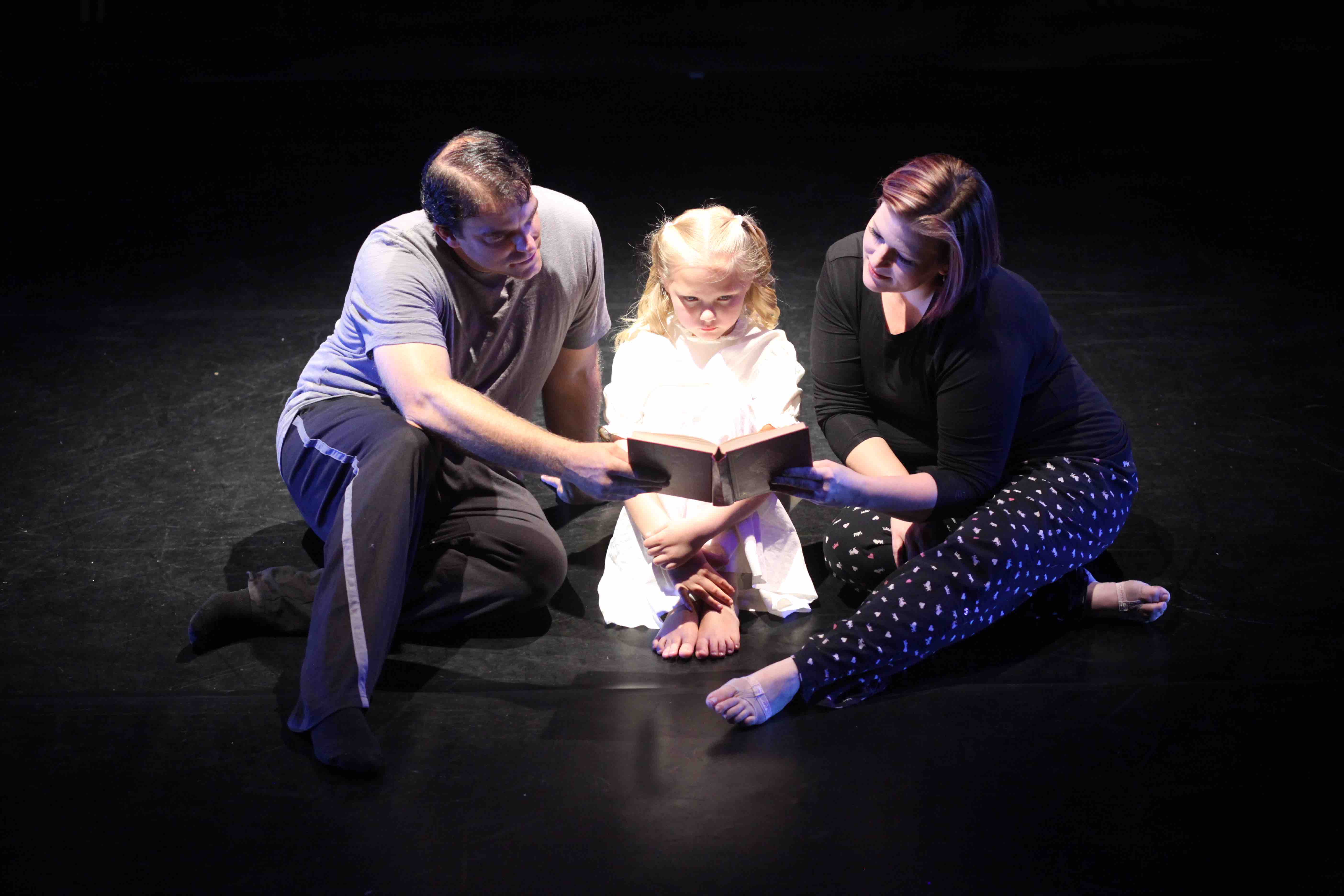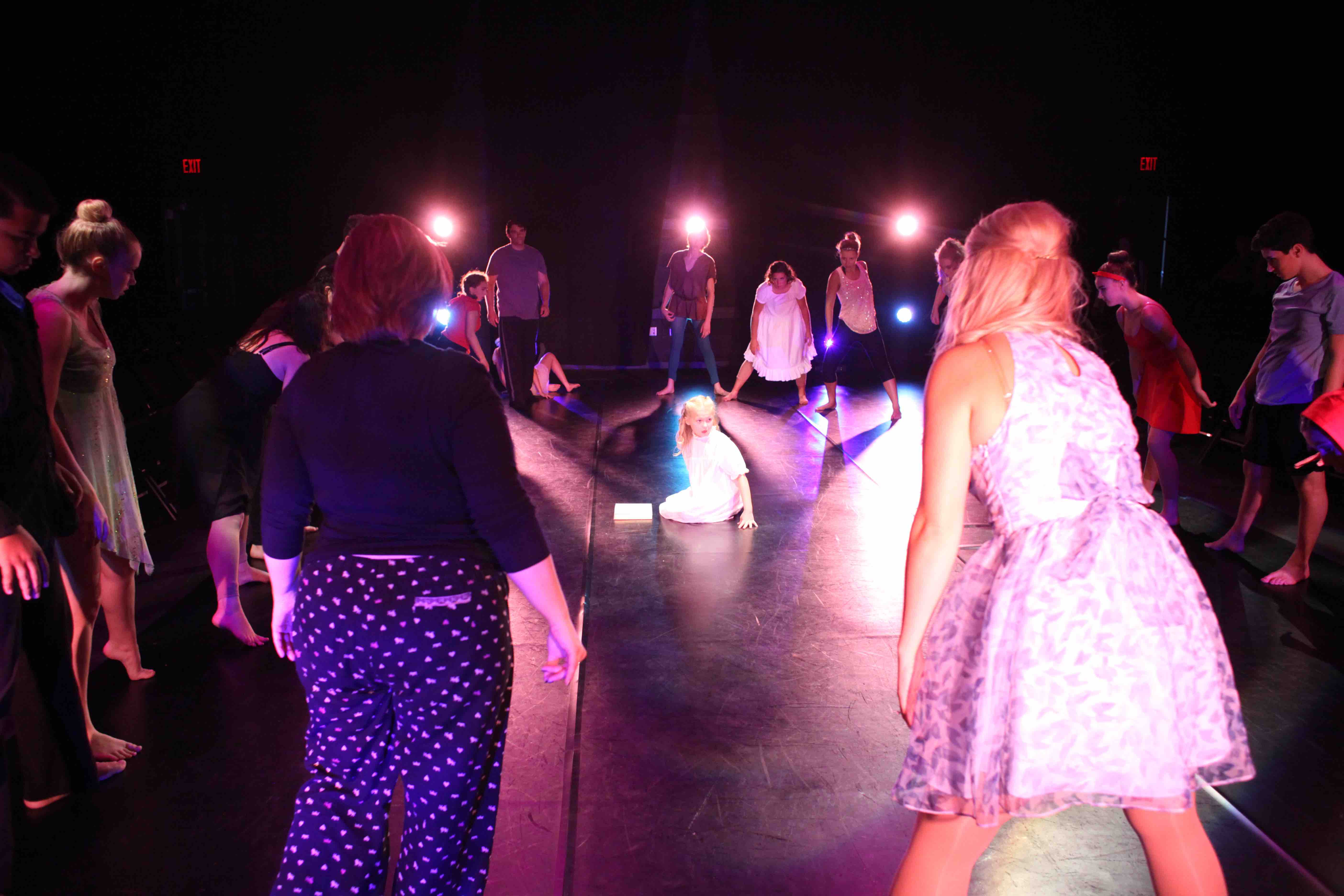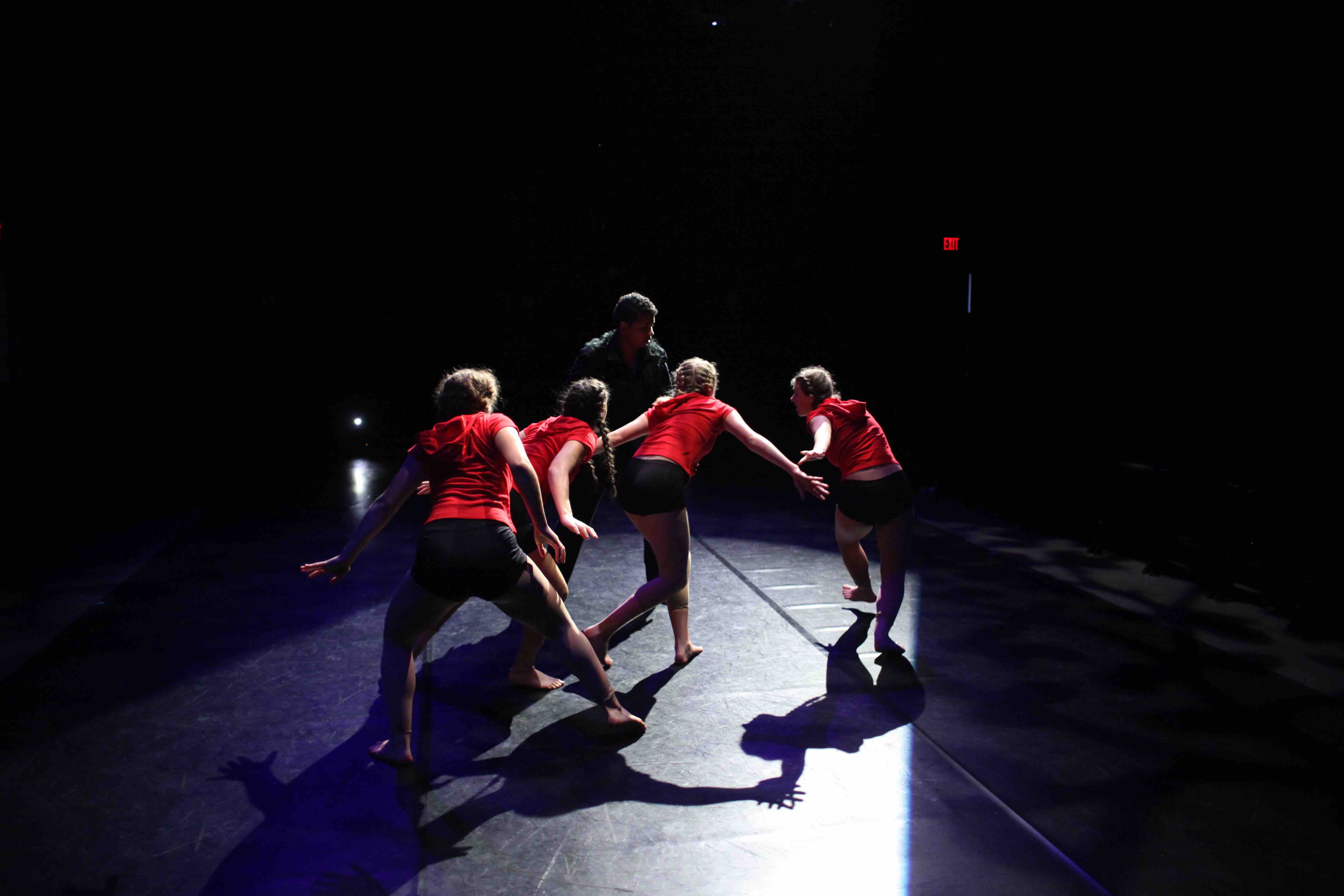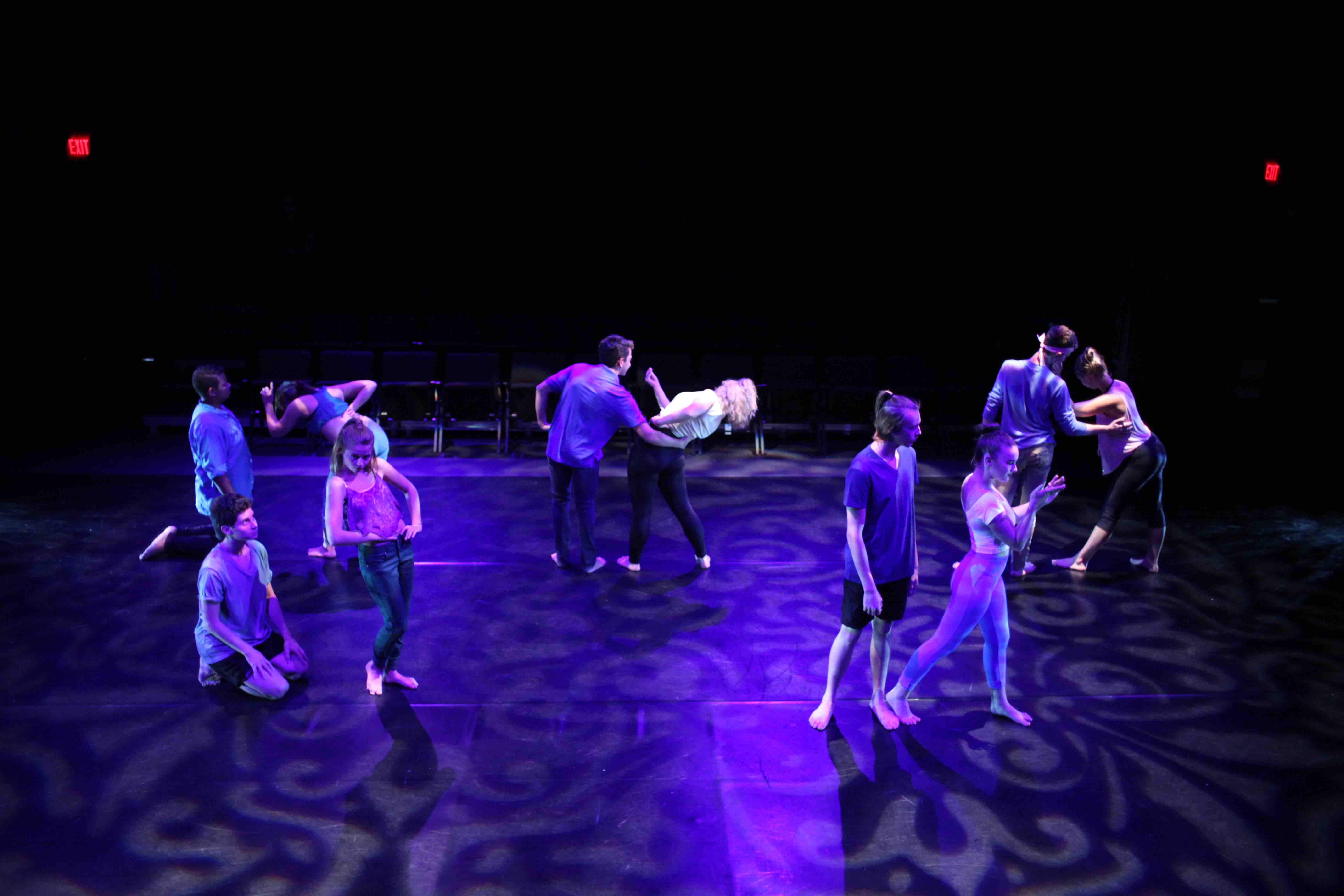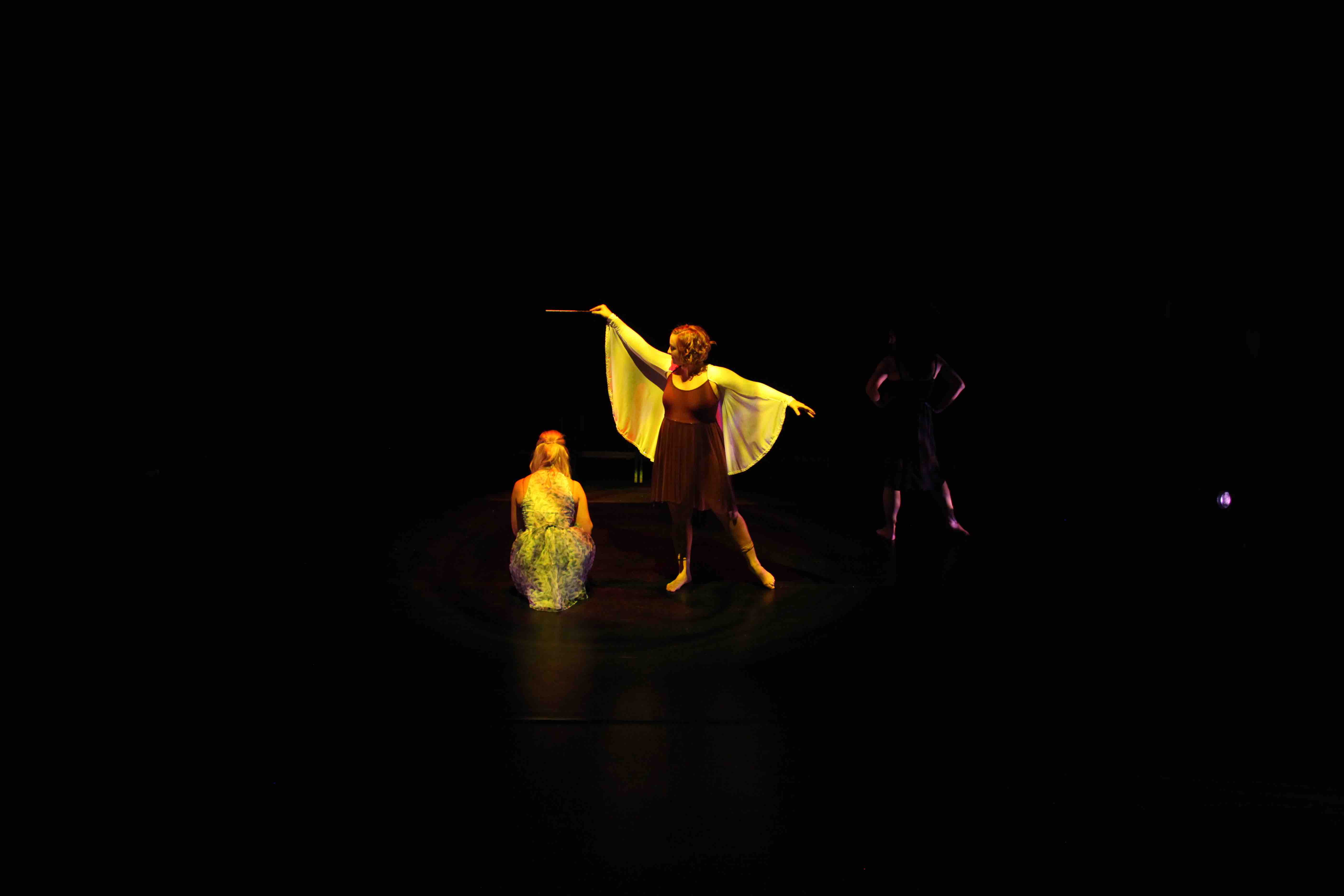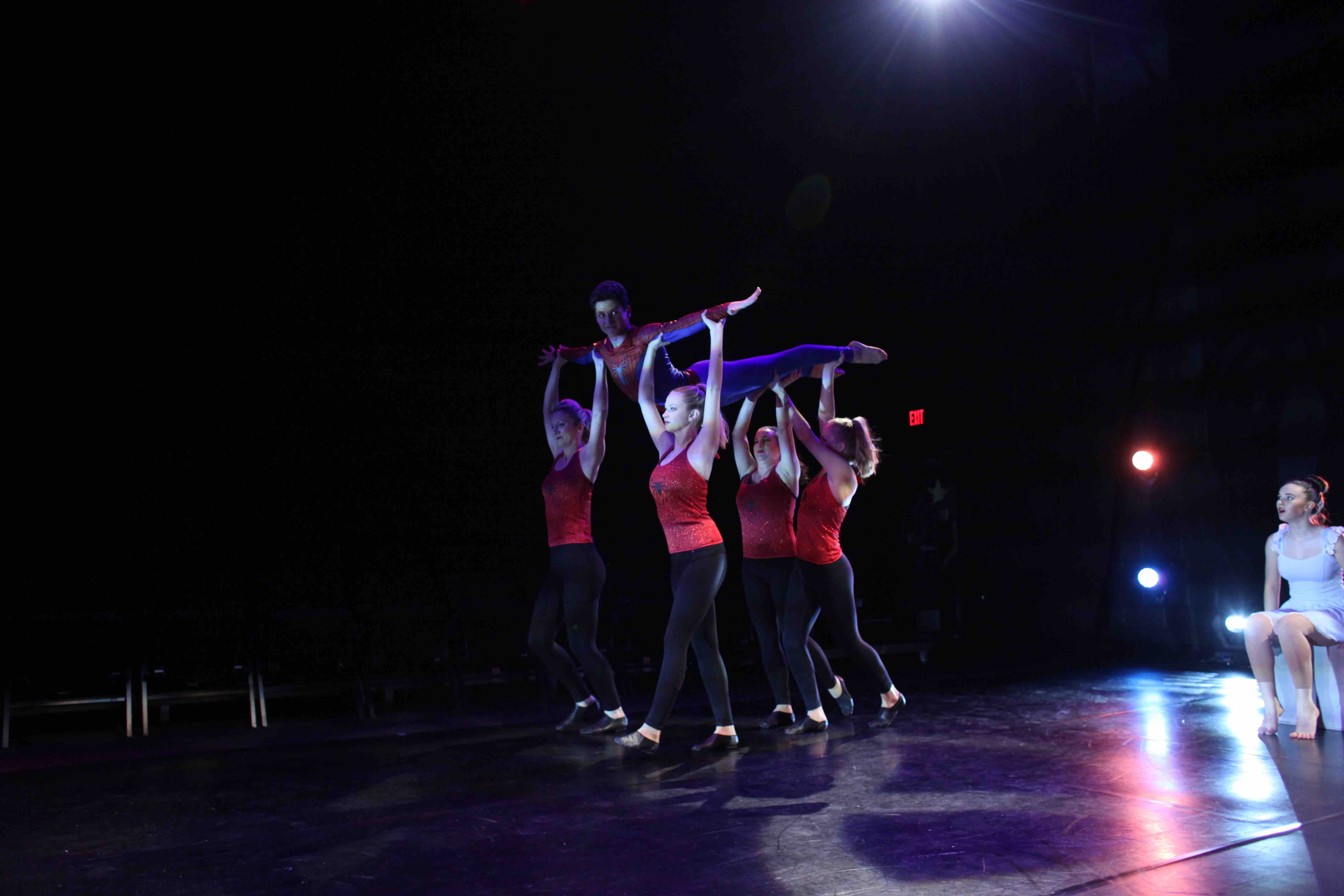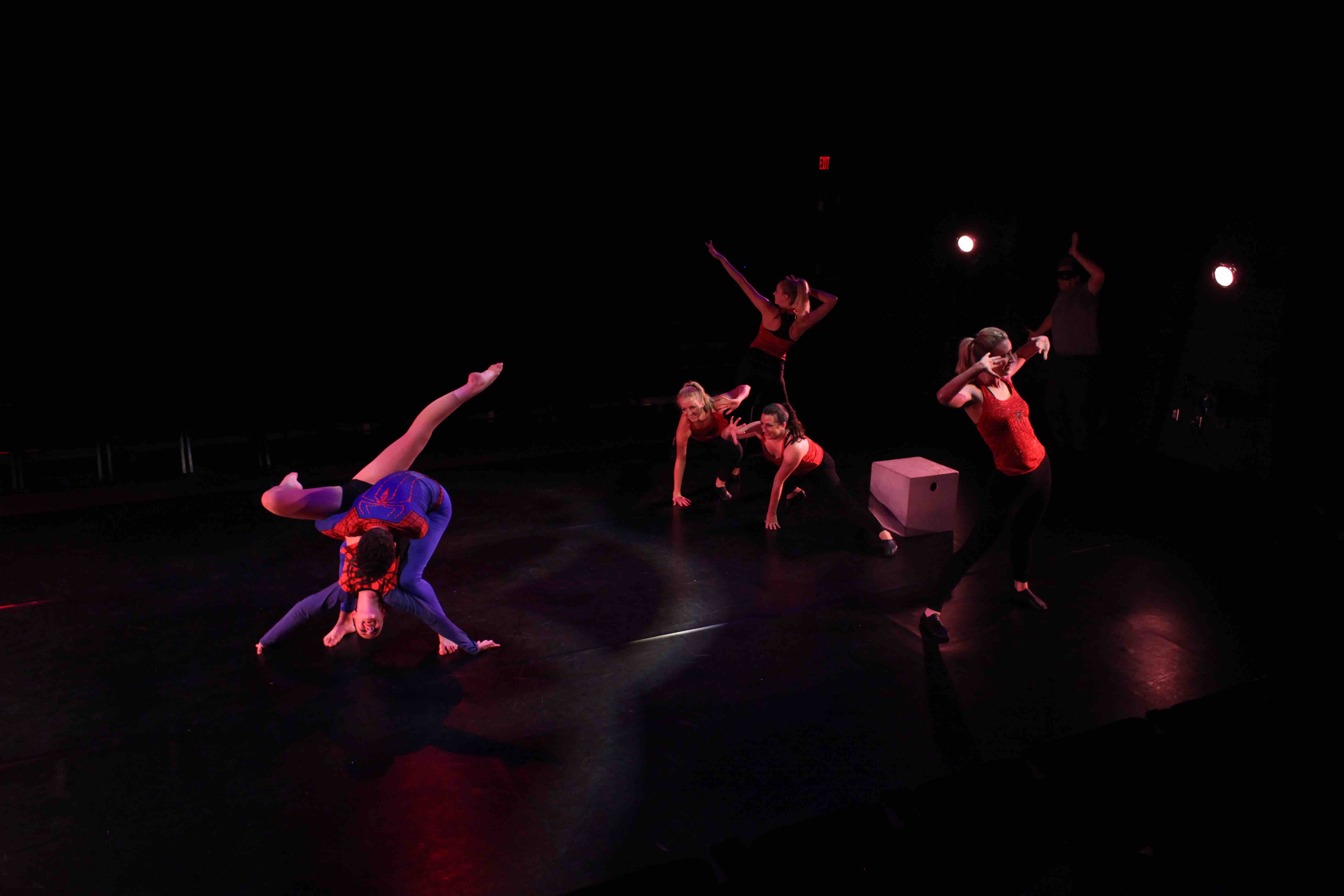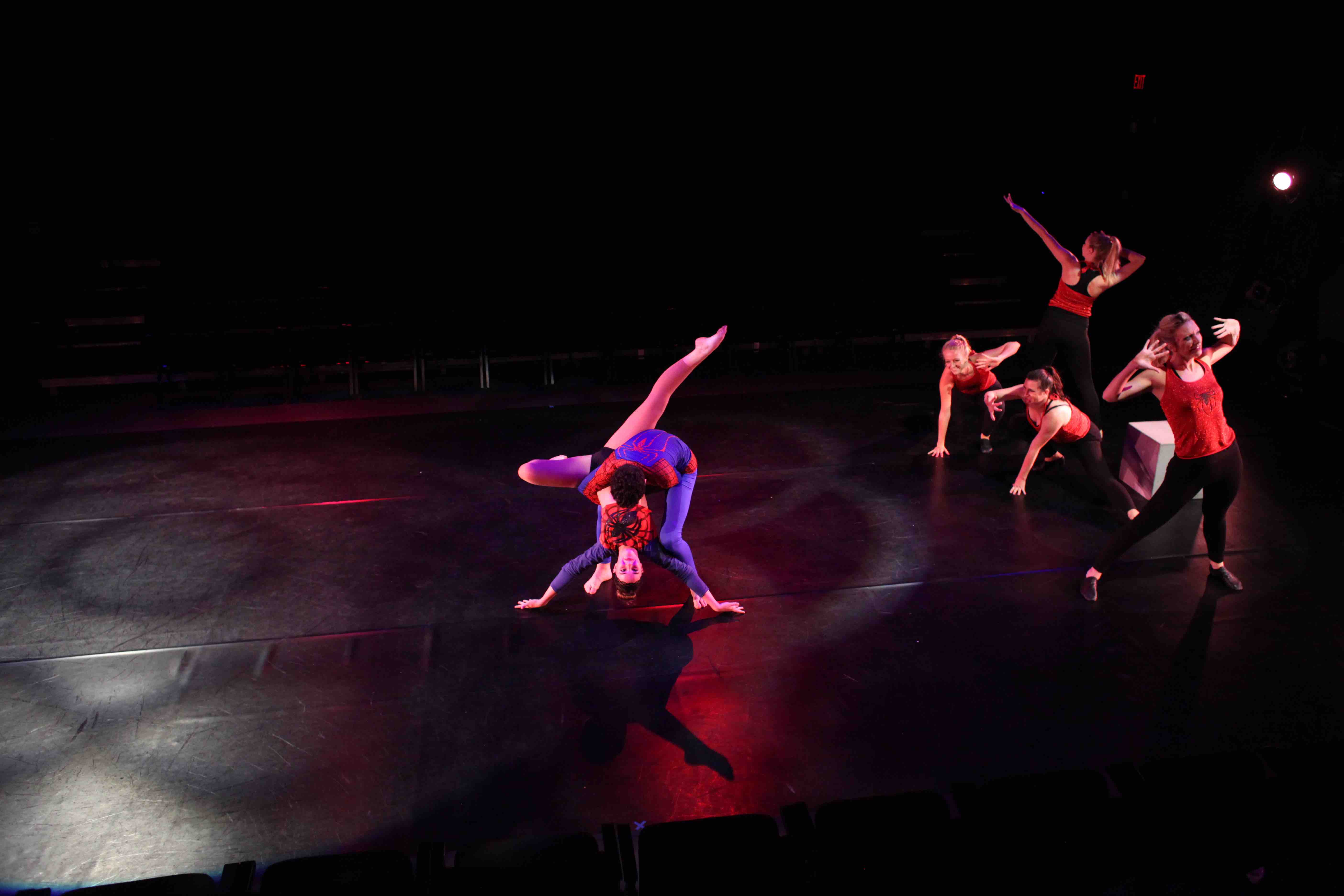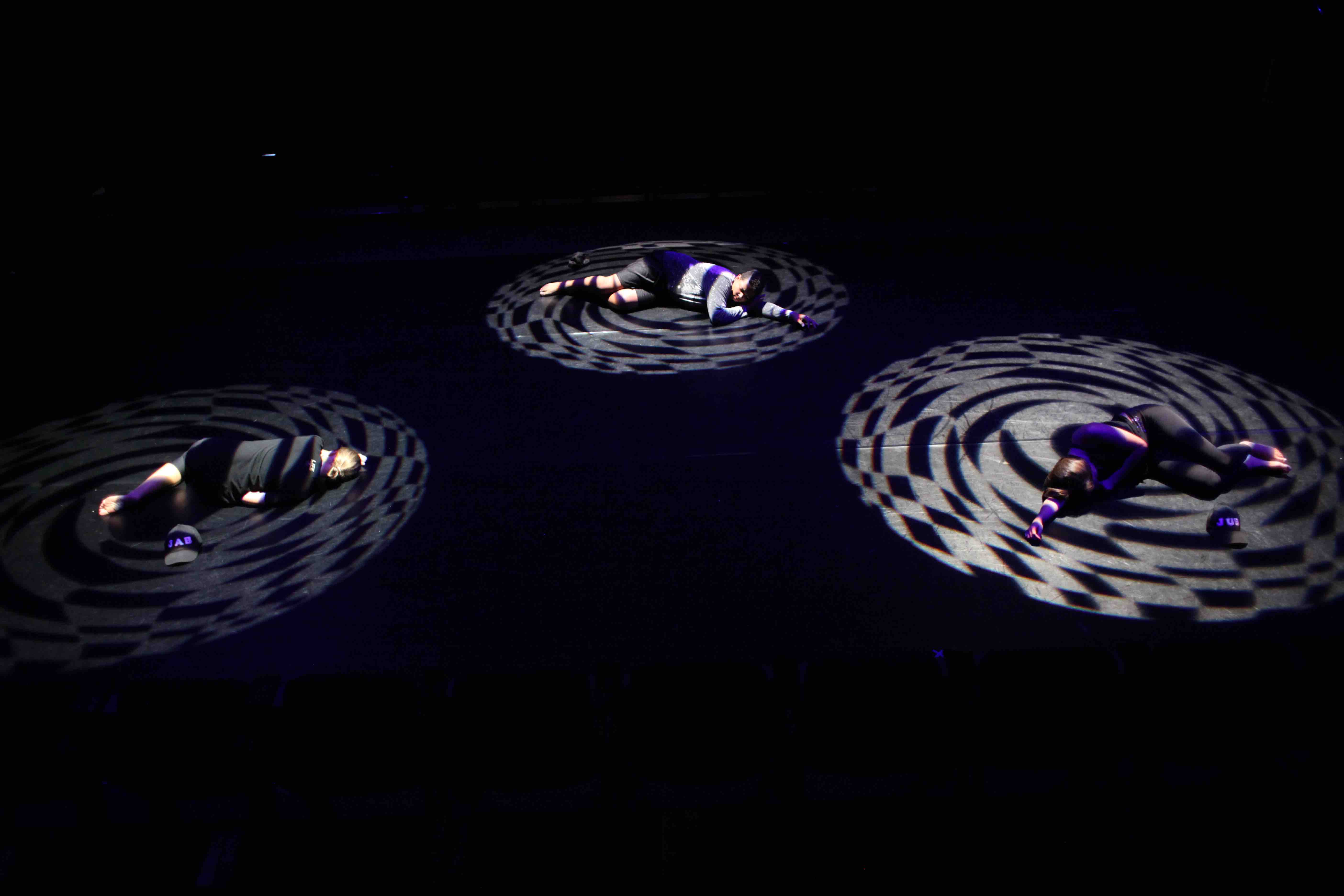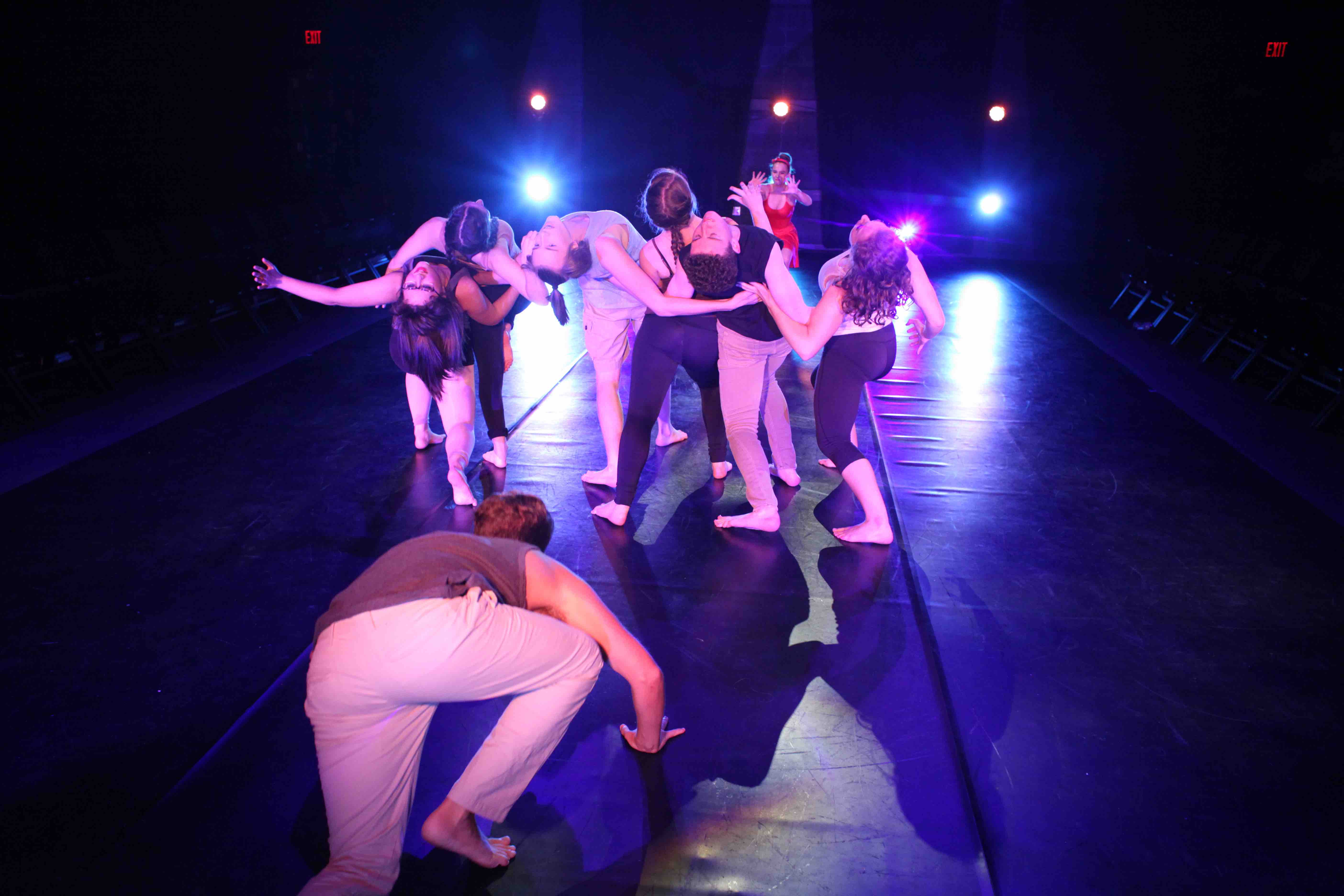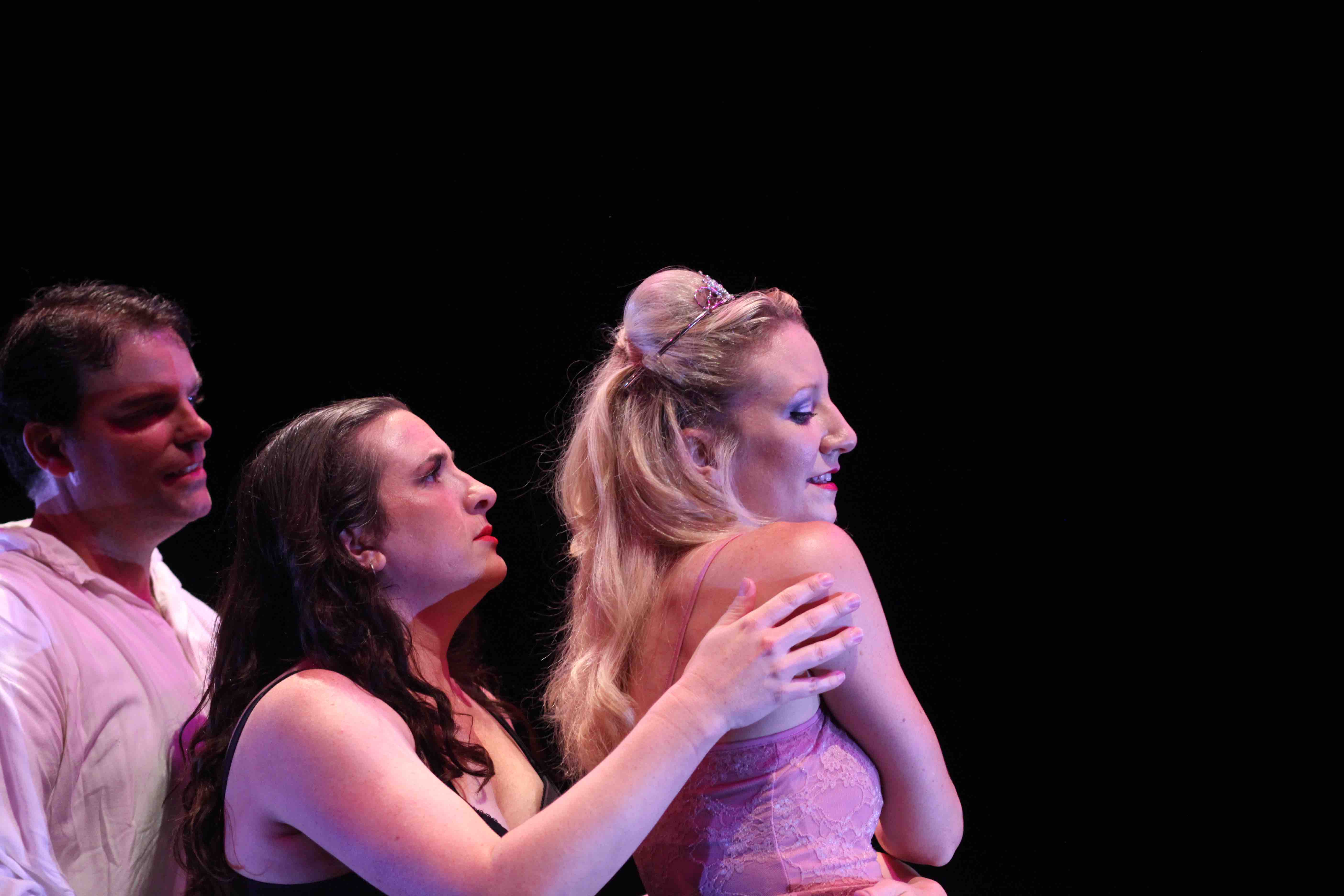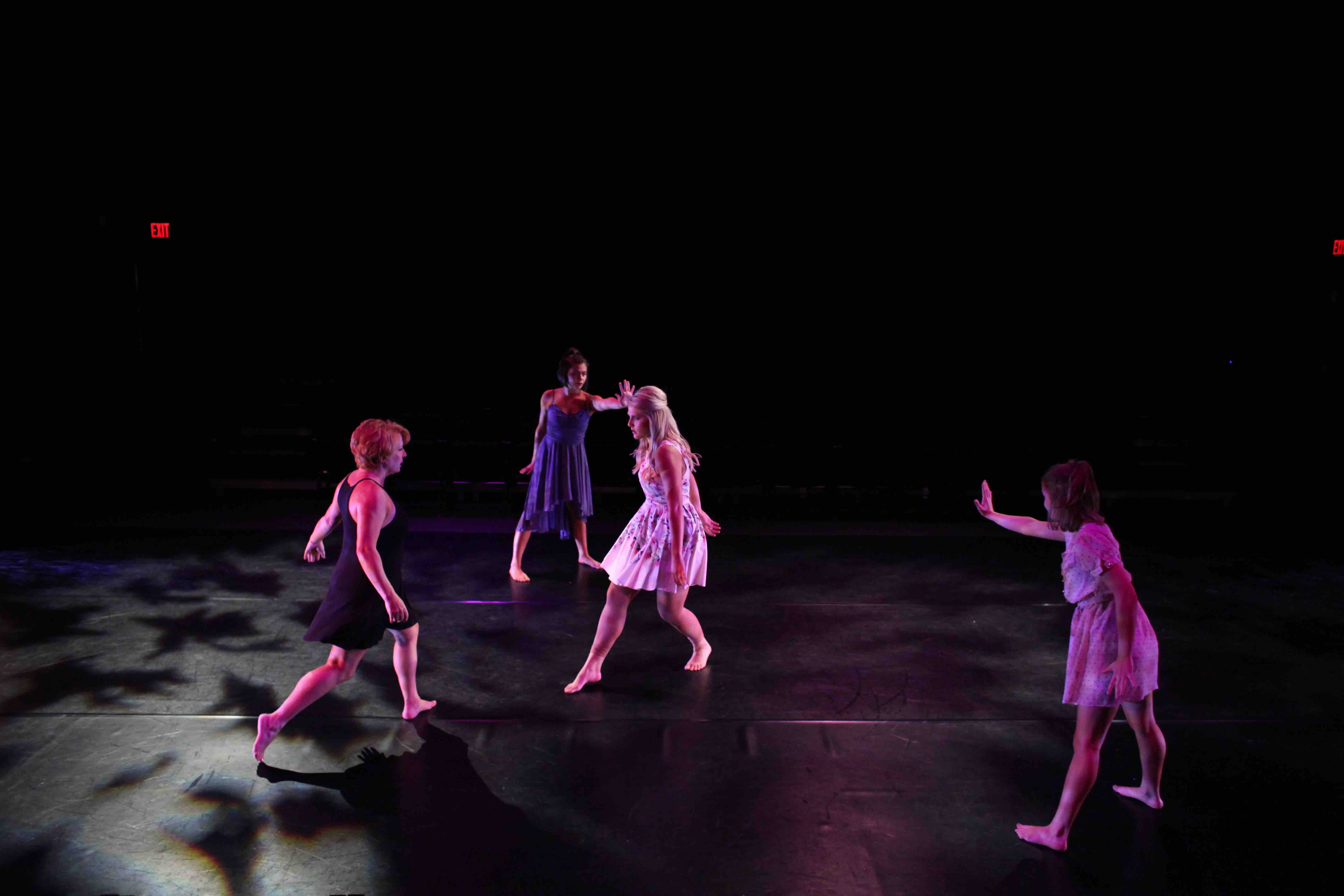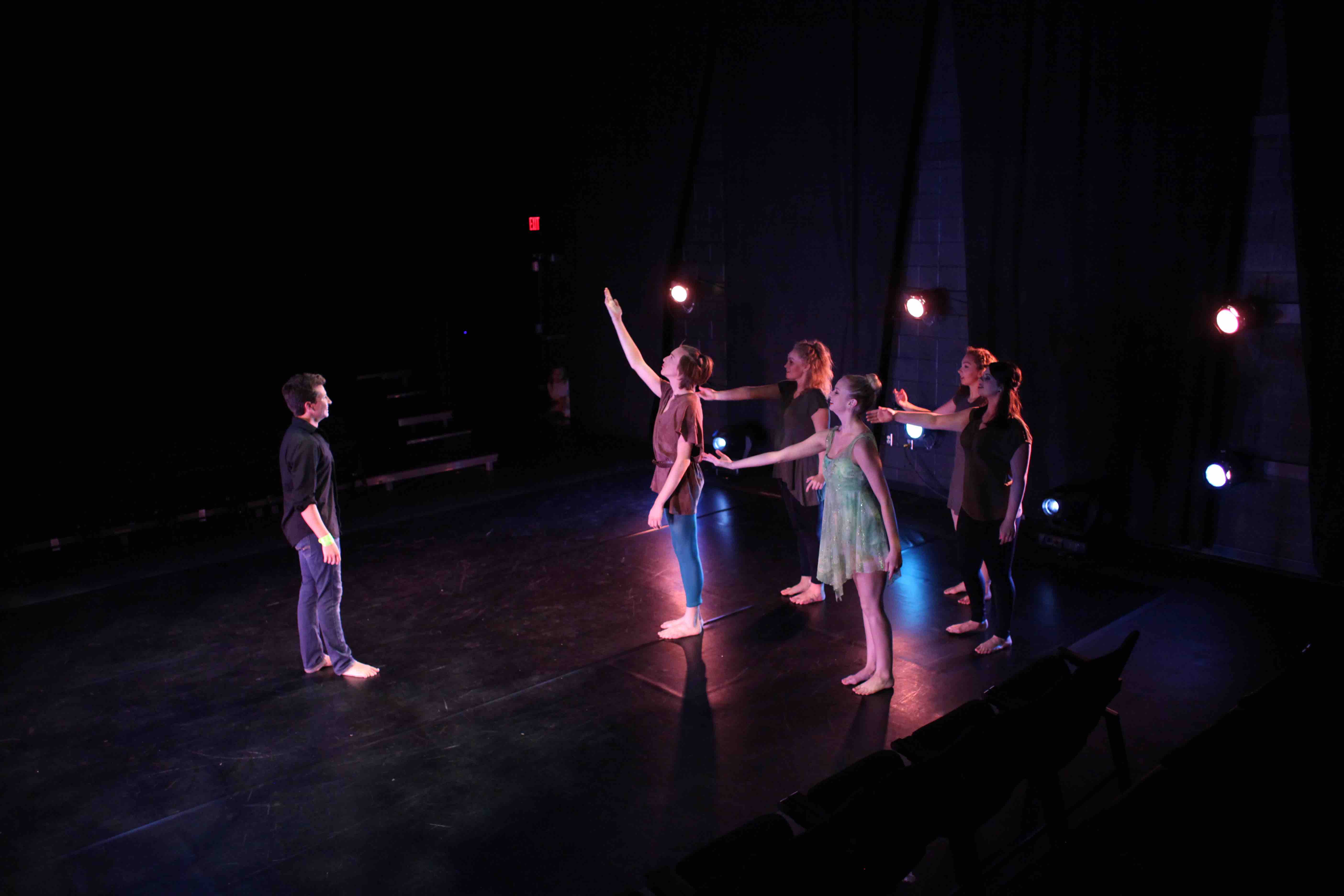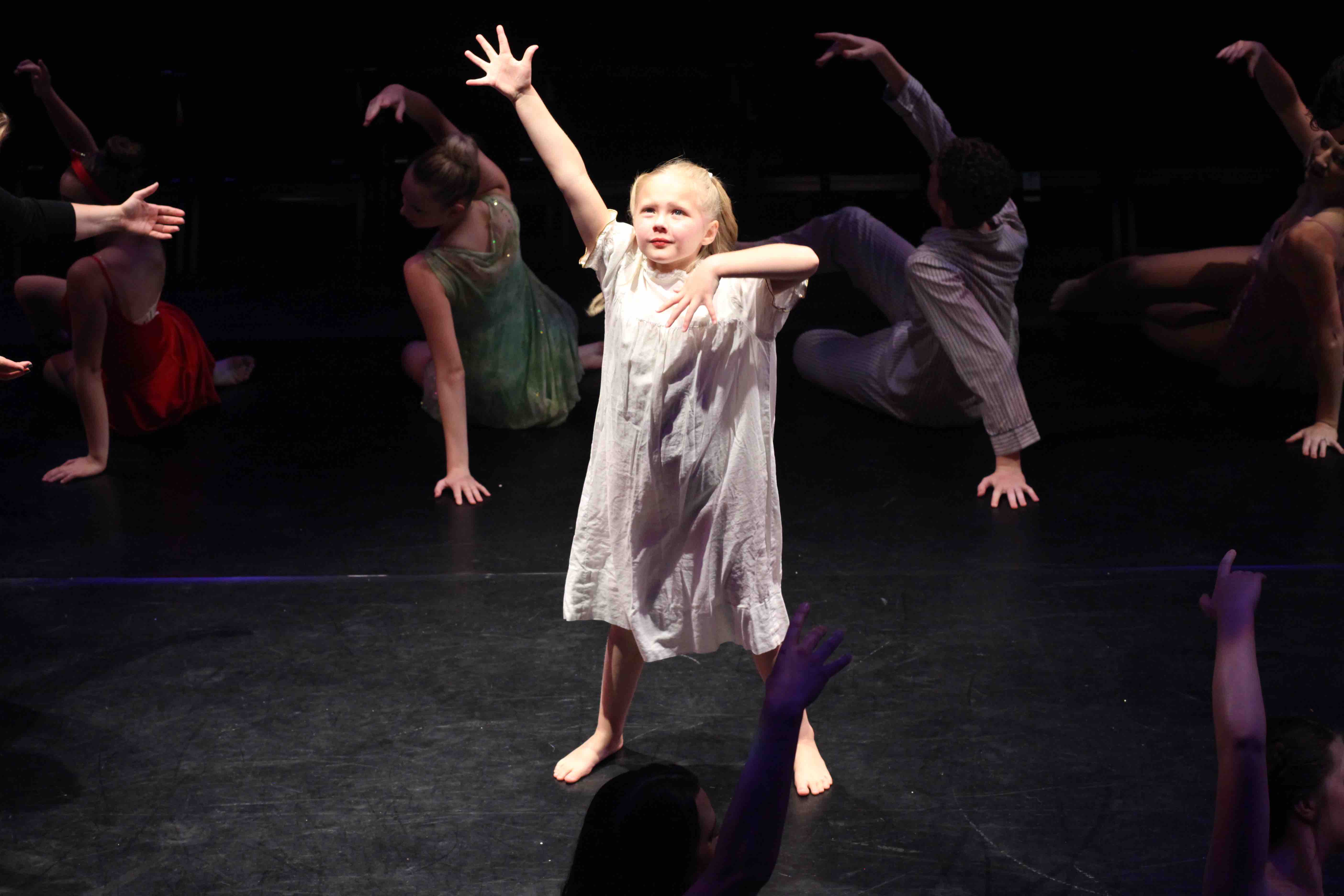 August 12-13, 2016
Sunflower Financial Theatre
---
Twisted
A Contemporary Dance Showcase
Experience your favorite fairy tales performed as contemporary dance. But beware — these stories have a 'twist'! The show features choreographers' unique vision on their favorite fairy tales in a new fashion!