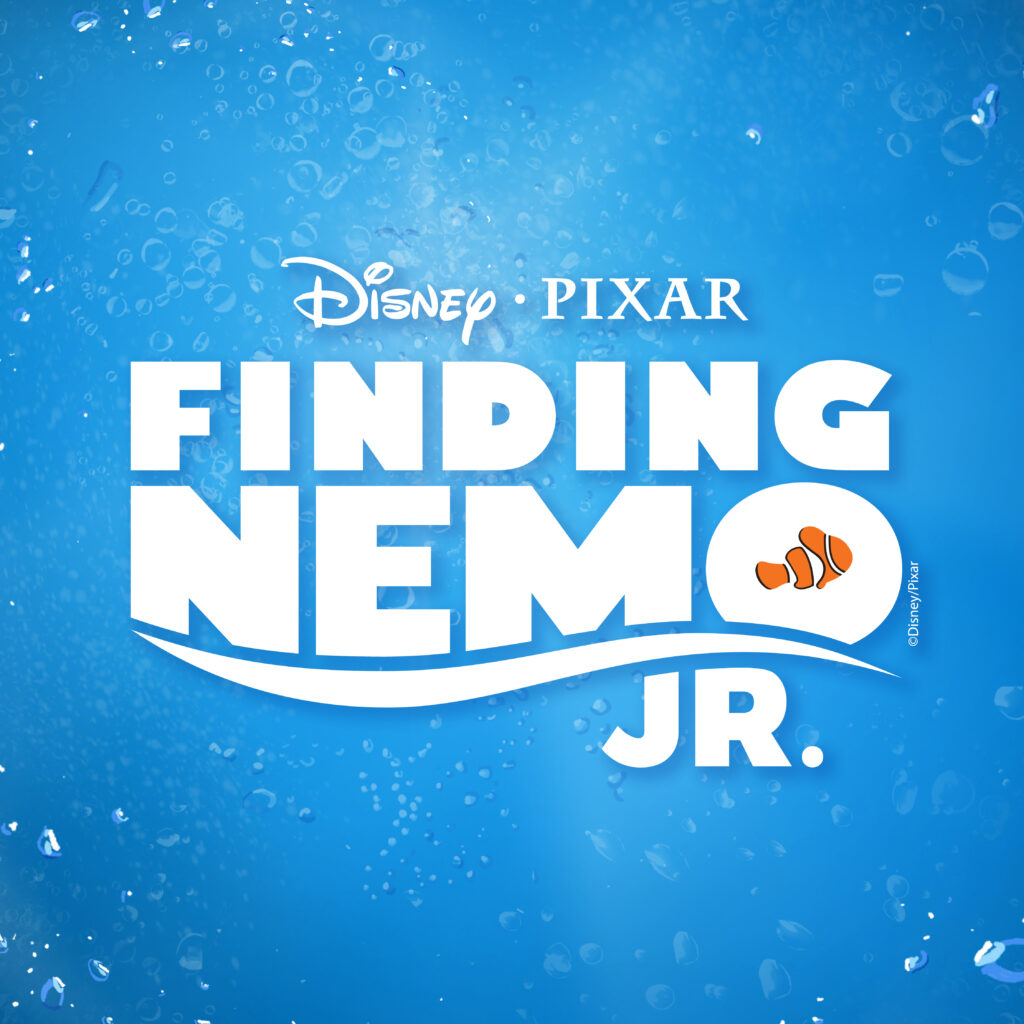 July 7 – 9, 2023
Kephart
---
Disney's Finding Nemo Jr.
CTA's 2023 SummerStage
Disney's Finding Nemo JR. is a 60-minute musical adaptation of the beloved 2003 Pixar movie Finding Nemo, with new music by award-winning songwriting team Kristen Anderson-Lopez and Robert Lopez. Marlin, an anxious and over-protective clownfish, lives in the Great Barrier Reef with his kid Nemo, who longs to explore the world beyond their anemone home. But when Nemo is captured and taken to Sydney, Marlin faces his fears and sets off on an epic adventure across the ocean. With the help of lovable characters such as optimistic Dory, laid-back sea turtle Crush, and the supportive Tank Gang, Marlin and Nemo both overcome challenges on their journey to find each other and themselves.
Featuring memorable songs such as "Just Keep Swimming," "Fish Are Friends Not Food," and "Go With the Flow," Finding Nemo JR. brings a vibrant underwater world to life on stage in a story full of family, friendship, and adventure.
Narrative by MTI
SummerStage
Our annual CTA four week summer camp for 4th – 8th Grades which includes a large scale professional quality production. Students are lead by a Director, Musical Director, and Choreographer to produce a highly educational and hands on experience.
Tuition: $450.00
Auditions: February 18 and April 15, 2023 at 10:00 am, doors open at 9:30
Performances: July 7 – 9, 2023
Summer Stage is a 4-week day camp that takes place Monday-Friday from 10:00AM to 4:00PM, and students must attend every day.
For auditions, please prepare a 30-second monologue and a 30-second song in the style of the show. An accompanist will be provided as well as an auxiliary line for electronic devices. No a capella singing please. Auditions must be memorized. Additionally, students will learn a small piece of choreography to perform in small groups.
Email questions to Maggie@salinatheatre.com